Give the gift of Fit Snack! Share deliciously healthy snacks with those you love most.
The snacks are hand-selected by their Nutritionist, and the majority are sourced from local businesses. With Fit Snack, you'll receive a full box of snacks that not only taste good but are good for you.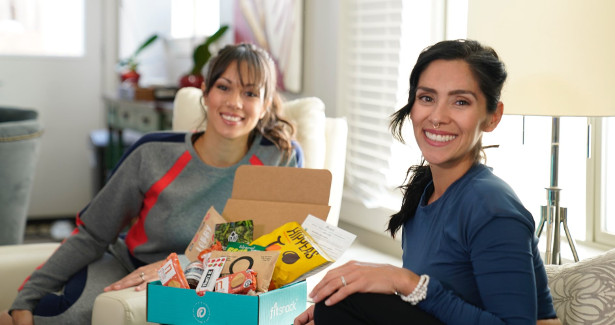 FACEBOOK | INSTAGRAM | TWITTER
Fit Snack is a unique offer that is the healthy gift that keeps on giving! Fit Snack is delivered to you and gift vouchers are available! Customers love receiving Fit Snacks in the mail each month. In addition to Snacks, they also receive a Digital Fit Life Guide, which includes at home workouts, meditations, recipes and more. One thing that makes Fit Snack standout is that they have cultivated incredible relationships with high conscious snack brands that are Made in America.
Fit Snack, is a monthly subscription service of healthy snacks, nutritional tips, and a monthly workout to support an active lifestyle.
Fit Snack pride themselves on featuring high quality, craft, whole food, consciously made snacks that taste great.
Fit Snack was co-founded with a Nutritionist and Trainer and a healer. Their mission is to teach subscribers how to enjoy living a fit and healthy life and Fit Snack do it in a fun way – through smart snacking and education.
Chewck out the incredible feedback from their subscribers that they love gifting our box.
With the shelter-in-place orders around the globe, we are helping to inspire home makers to build a pantry that they are proud of and helping them to keep a balance in their daily lives.
Fit Snack is a great gift as we make the end-to-end gifting experience easy and done with just a few clicks.
Fit Snack give back by donating to kids in need..
The Fit Snack Website provides a wonderful gift subscription experience. Fit Snack has recently been honored with Best Food Box 2020 Awards from USA Today, Women's Health Magazine and My Subscription Addiction.