GIVE CHILDREN THE GIFT THAT KEEPS ON GIVING WITH A LITTLE COOKS CO SUBSCRIPTION
-Award-winning monthly cooking kits educate children on nutrition & equip with skills in the kitchen-
Little Cooks Co, Gift of the Year 2021 award winner*, provides the perfect Christmas gift choices for any budding little cook in your life, helping them to create healthy, happy moments in the kitchen with family and friends.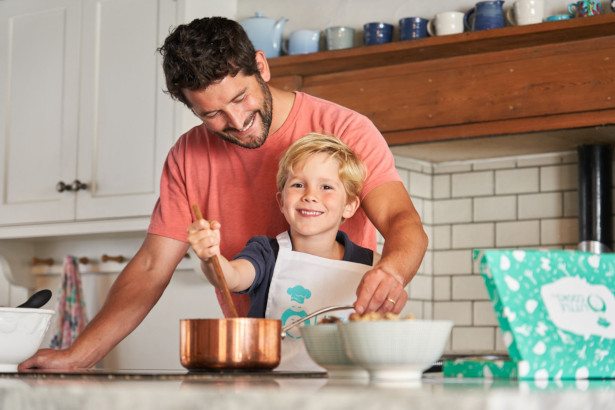 The kits focus around one baking recipe each month and include the dry, organic ingredients to make that healthy bake – only natural ingredients make the cut to ensure each box is stuffed full of nutrition and health. An array of surprise, fun extras are also included in the box, such as seeds to encourage children to grow their own food, and for each box sold, Little Cooks Co pays for a vulnerable child to attend one of Feeding Britain's Healthy Holiday clubs, at which the child is guaranteed a healthy meal alongside enriching activities such as cooking, art and sport.
In addition to the monthly subscription – with three, six and twelve month bundles available – the Little Cooks Co online Little Shop is also home to an array of other gift options, including:
• Christmas Gift Hamper: A specially curated festive hamper including an annual Little Cooks Co subscription, a Little Cooks Co apron, a children's utensil starter bundle, a recipe binder pre-filled with 20 popular recipes, and two placemats.
Available to purchase here for £150.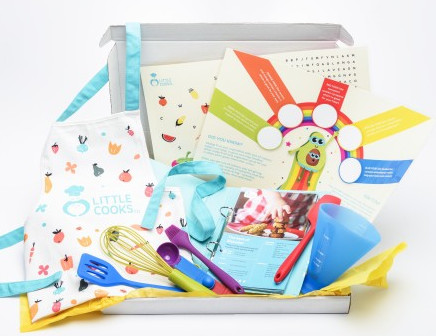 • Little Cooks Co Cookbook: Packed full of delicious recipes, this brand-new cookbook written by Little Cooks founder & nutritionist Helen Burgess, teaches children about the amazing power of food and how to feed themselves in a way which helps rather than hinders health!
Available to purchase here for £7.99.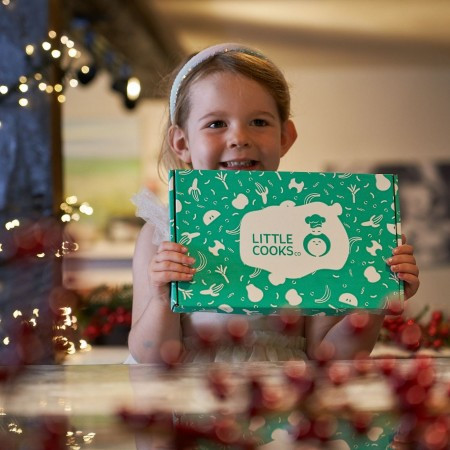 • Child-friendly cooking equipment: A fantastic selection of bright and happy cooking equipment perfectly designed for little hands and setting children off on their baking journey, including: Utensil starter bundle (£25), Heart and star shaped cookie cutters (£4.49), and colourful silicone cupcake cases (£7)
Little Cooks Co kits are designed for children aged 3-10 years, with subscription bundles starting from £35.99 (for three months) and can be purchased here. The ingredients all last up to three months, so they can be popped in the cupboard for a rainy day, and all boxes and recipe cards are 100% recyclable and ingredient packaging 100% compostable.