Mighty, plays Spotify music on-the-go without a smartphone. >> bemighty.com
INSTAGRAM | TWITTER | FACEBOOK
Mighty, the first device to play Spotify music on-the-go without a smartphone. Mighty is the music player for the streaming era (or the "iPod Shuffle for Spotify", especially now that Apple has discontinued the Shuffle).
Mighty was built for athletes, active people, and music lovers. This is a must have for children all the way through college for back to school as it's fashionable, functional, and everyone streams music these days.
Children and tweens – a way to have Spotify without the parent having to give the child their smartphone. Also durable and water resistant.
College – Perfect for on-the-go college life (gym, studying, walking around campus). Also saves smartphone battery, data, and memory
​It's super affordable at $85.99 and is the only product in the world like this.​
See more & buy at :-  bemighty.com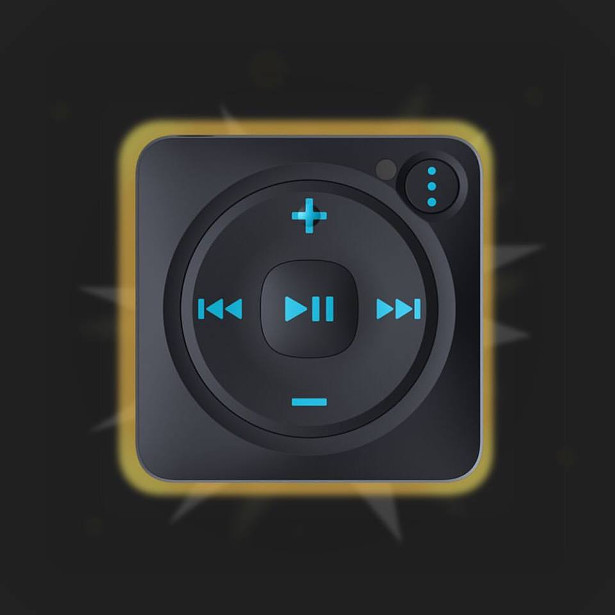 |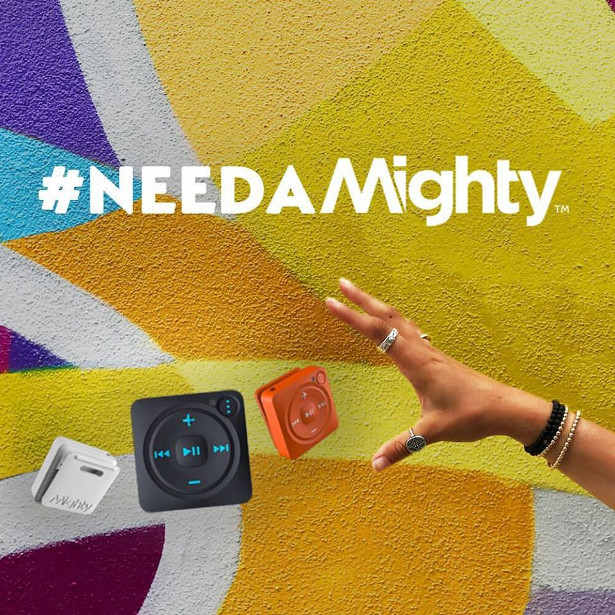 |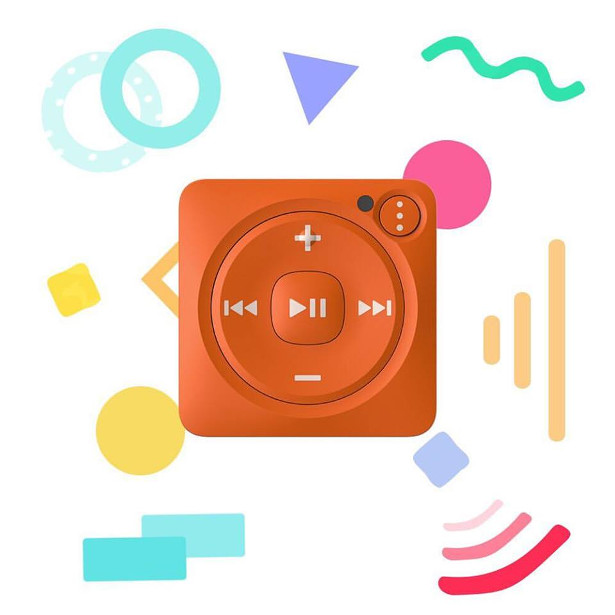 |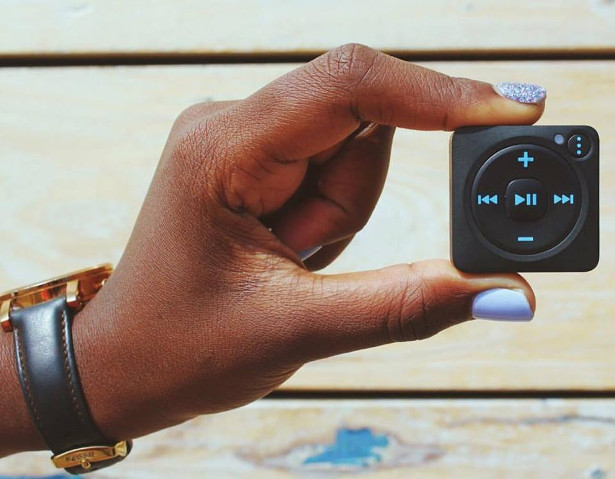 |

|
|
|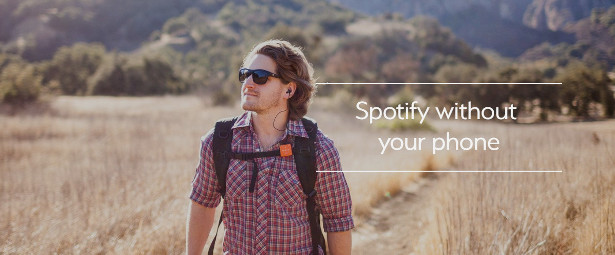 |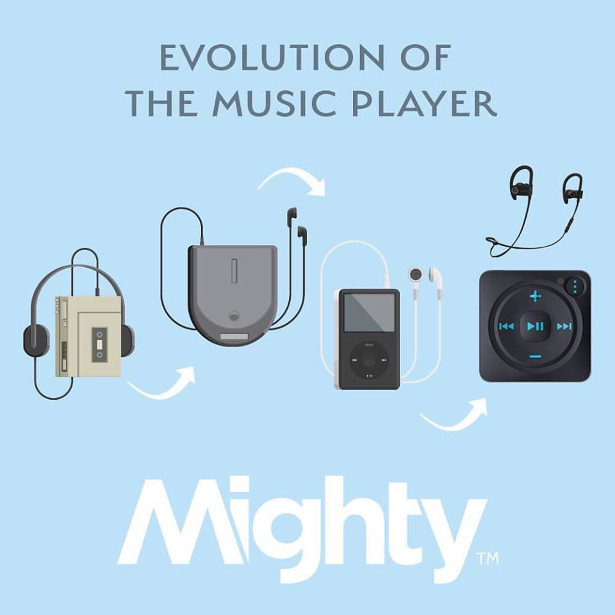 |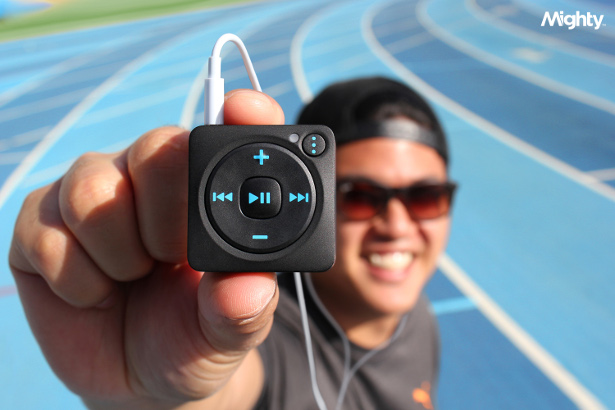 |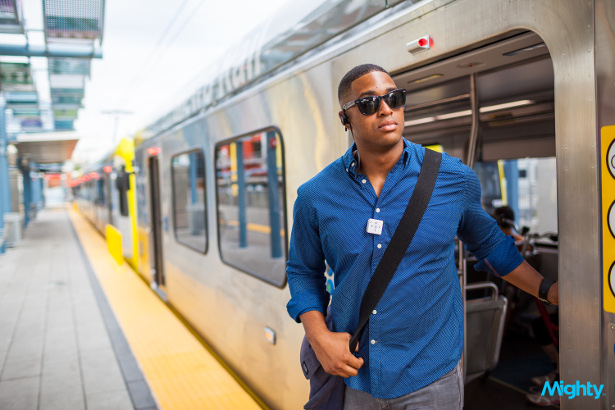 |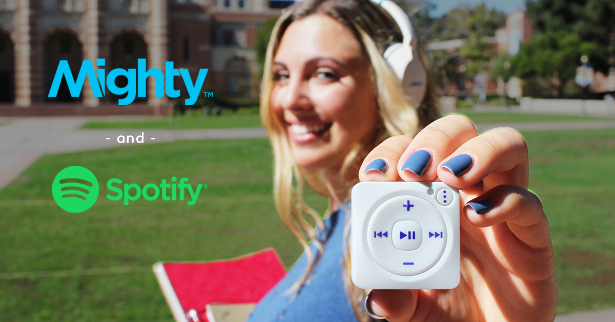 |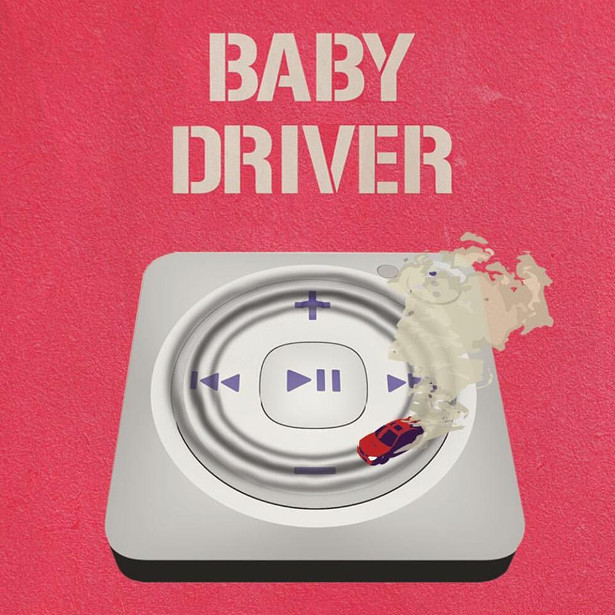 |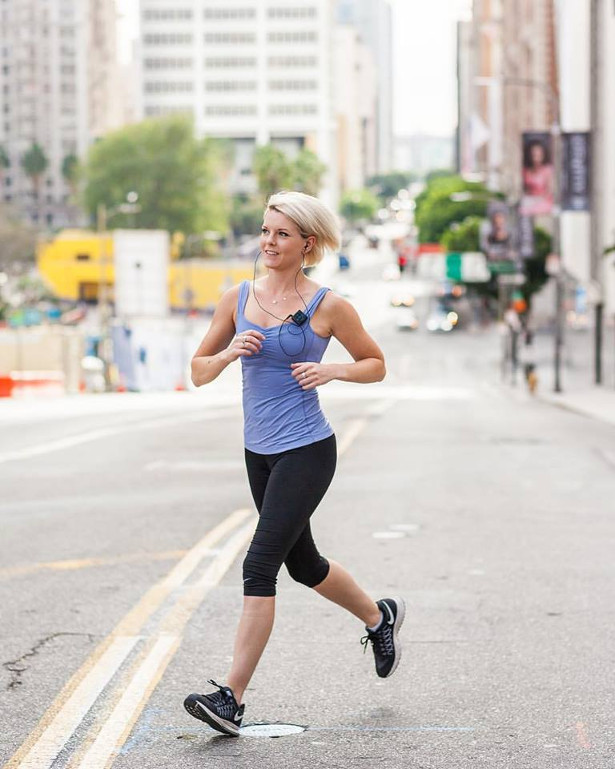 |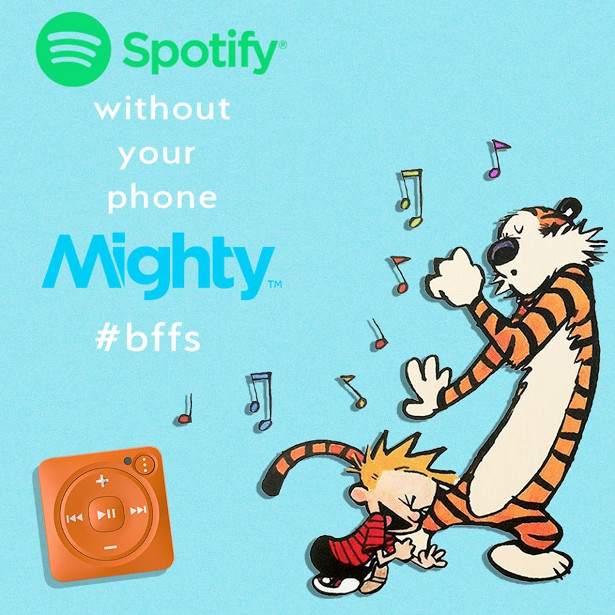 |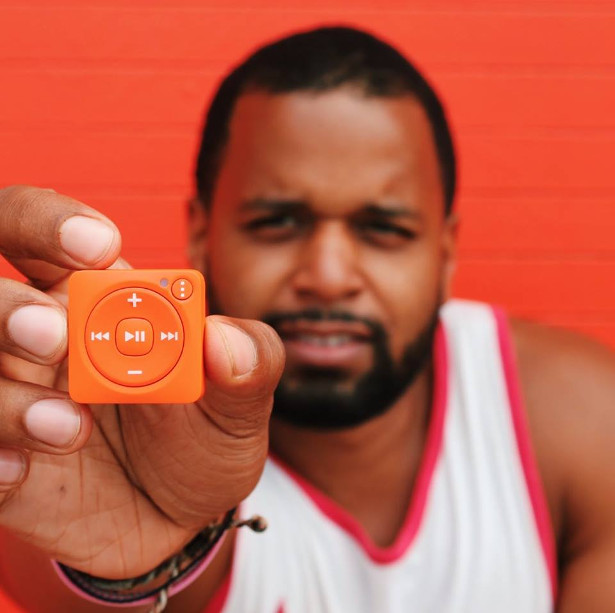 |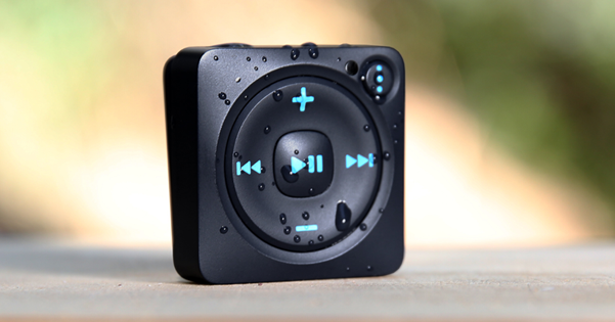 |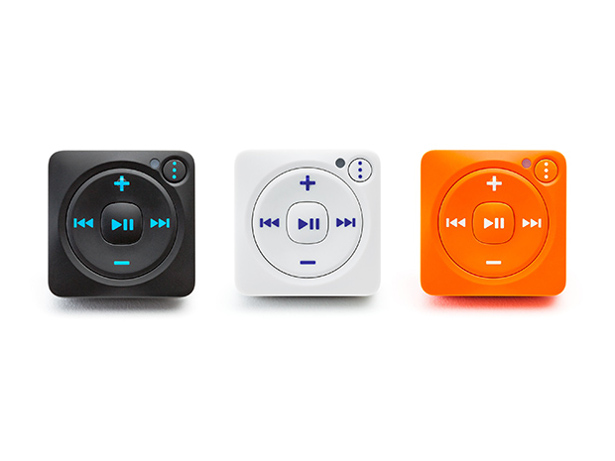 |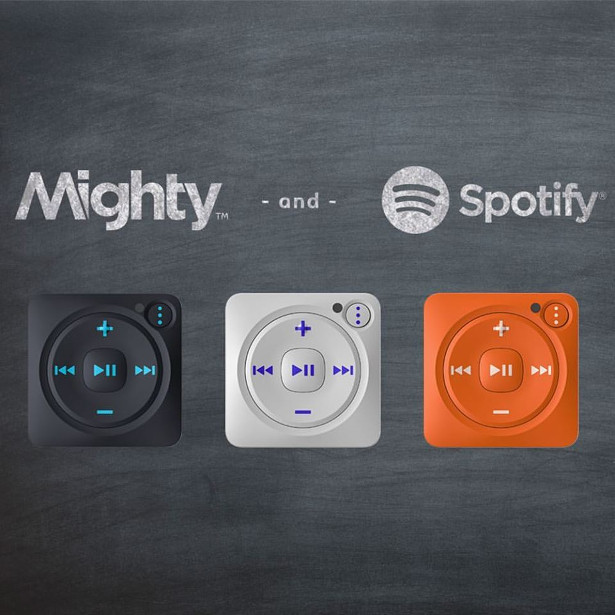 |

Beat your cravings with this month's healthy snacks from Superdrug, ideal for keeping in your office desk for the afternoons or in your handbag for something on the go!
www.superdrug.com
FACEBOOK | TWITTER | INSTAGRAM | PINTEREST | GOOGLE+
Maxinutrition Genp Chocolate Caramel Protein Bar 45G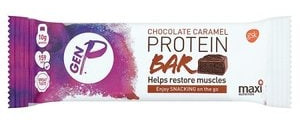 Gen P Protein Bars – If you're craving an on-the-go snack, you'll love the GEN P Protein Bars, formulated to help restore muscles during a busy day!
NOW RRP: £1.19
WAS RRP: £1.79
LIGHTER BITES CHEDDAR & CHUTNEY POPPED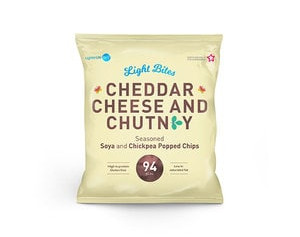 Cheddar & Chutney seasoned popped chips made from soya and chickpea. Under 100kcal, high in protein, low in saturated fat and high in fibre!
NOW RRP: £0.99
WAS RRP: £1.49
LIGHT BITES VANILLA YOGHURT MANGO FRUIT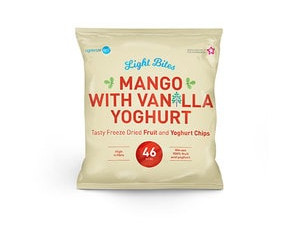 Tasty Vanilla Yoghurt and Mango freeze dried pieces, ideal size for that spot on your desk.
NOW RRP: £0.99
WAS RRP: £1.49
Light Bites Strawberry & Cacao Nibs Raw Bar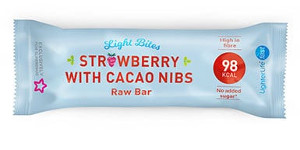 A delicious Snack Bar made with strawberry, oat flakes and cacao nibs. Under 100 kcal, high in fibre, no artificial colours, flavours or preservatives, no added sugar, low in saturated fat and veggie friendly.
NOW RRP: £0.83
WAS RRP: £1.25
Light Bites Chocolate Cookie Caramel Bar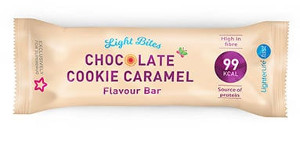 Chocolate that doesn't have to be your guilty pleasure! A chocolate caramel flavour snack bar with milk chocolate and soya protein. Under 100 kcal, high in fibre and veggie friendly!
NOW RRP: £0.83
WAS RRP: £1.25
Strippd Whey Lean Protein Powder Vanilla 490G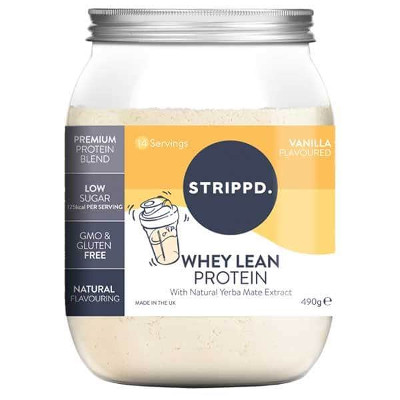 A delicious tasting, natural whey protein blend, infused with metabolism boosting yerba mate to help tone lean muscles and support an active lifestyle.
NOW RRP: £13.31
WAS RRP: £19.99
Strippd Whey Lean Protein Powder Mixed Berry 490G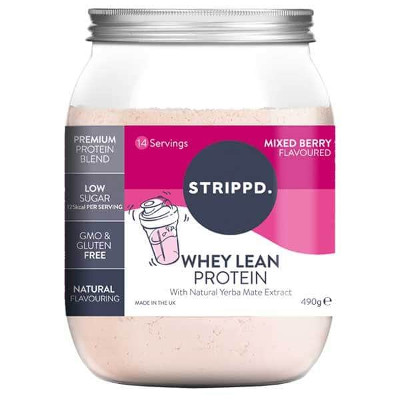 A delicious tasting, natural whey protein blend, infused with metabolism boosting yerba mate to help tone lean muscles and support an active lifestyle.
NOW RRP: £13.31
WAS RRP: £19.99

THE
INFOGRAPHIC
GUIDE TO
COLLEGE
Helping graduates survive that first year at college.
www.simonandschuster.com/books/The-Infographic-Guide-to-College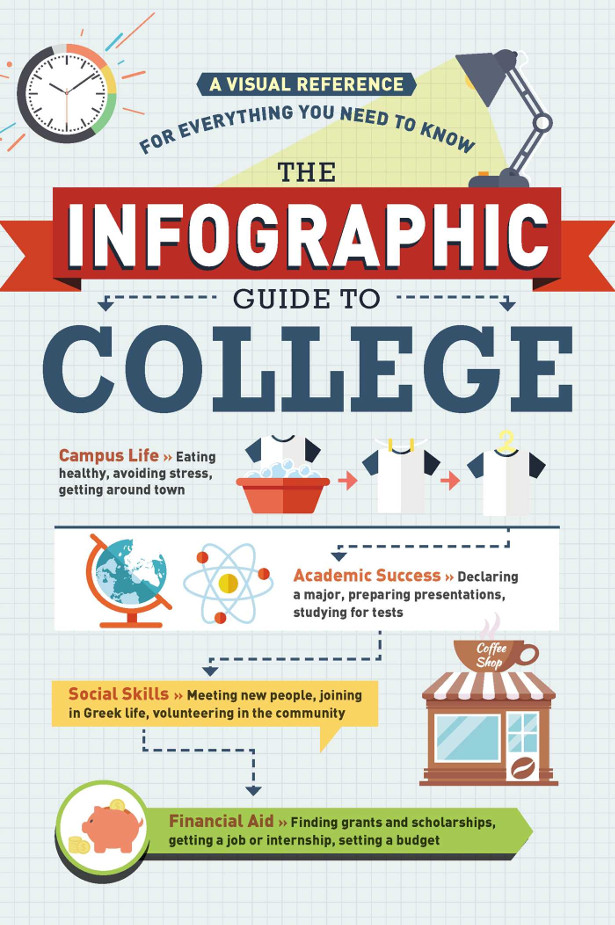 FACEBOOK | TWITTER | PINTEREST | INSTAGRAM | YOUTUBE | GOOGLE+
The (just released) Infographic Guide to College  helps grads ease the transition between the comfort of high school and home, and the seemingly big, scary world of college!
This illustrated guide to college life has everything a student needs to get a head start and excel in their first year, from tips on getting involved around campus to advice about applying for loans and studying for exams.
The book includes colorful descriptions of all the skills a college student needs to survive and thrive in college, and advice about how to:
-Avoid the Freshman 15
-Declare a major
-Get around town
-Apply for a loan
-Ace exams
-Master study habits
-Stay healthy
128 pages | ISBN 9781507203361 | July 2017 | $16.99
See more at :- www.simonandschuster.com/books/The-Infographic-Guide-to-College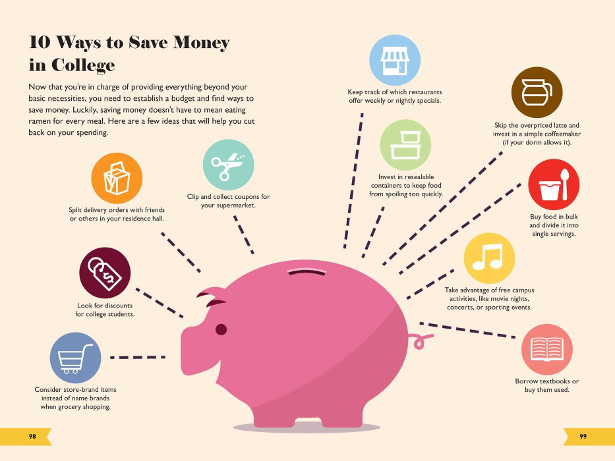 |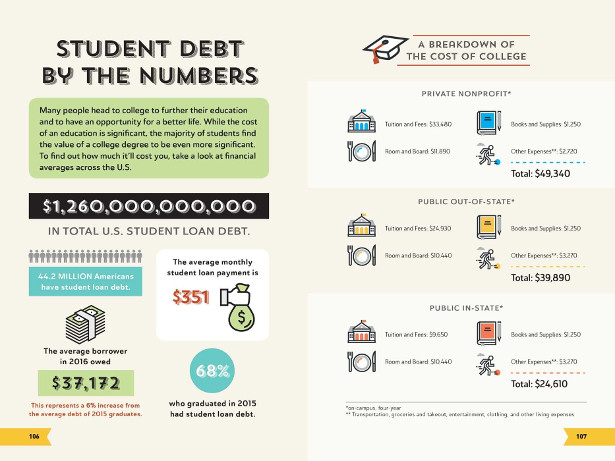 |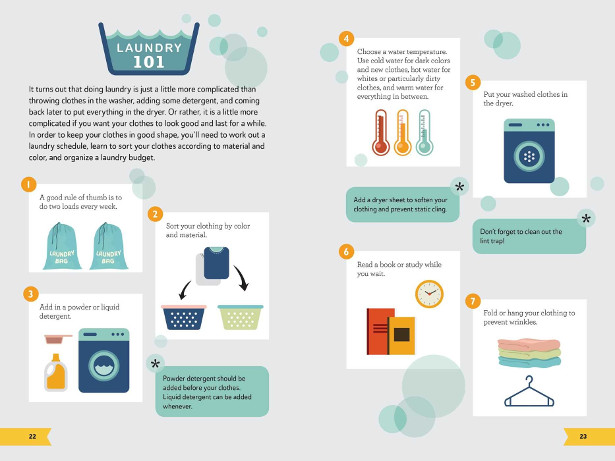 |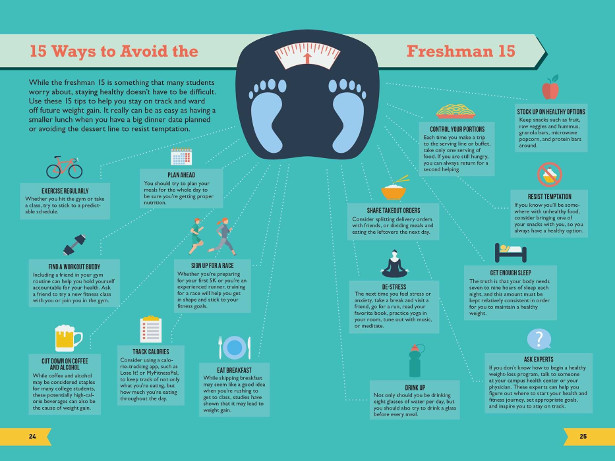 |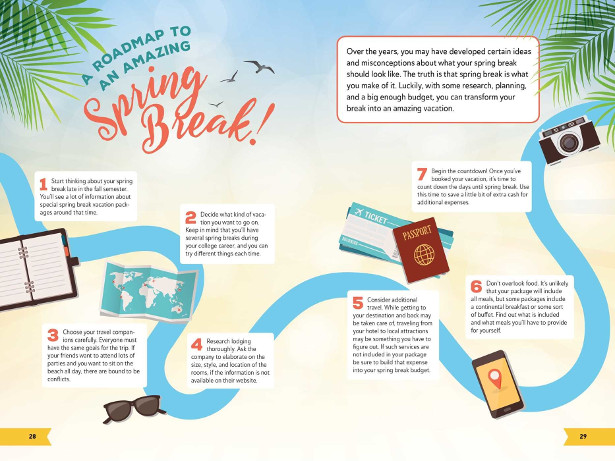 |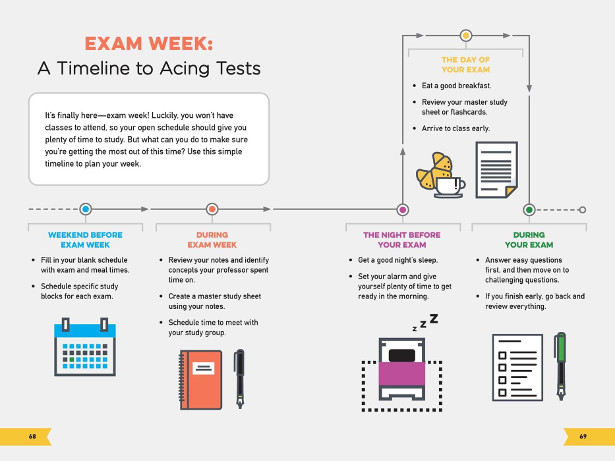 Freshers Can have a sweet, beautiful smelling toilet with V I Poo ! Available In Large Retailers & Online! >> www.vi-poo.com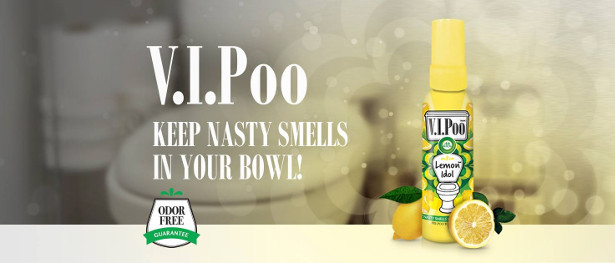 V I Poo
FACEBOOK | TWITTER | YOUTUBE | LINKEDIN
· Pre-poo toilet spray for an enjoyable and pleasant-smelling 'number two' experience
· A proactive solution to keep nasty smells in the toilet bowl when on the go
· Contains essential oils for a delicate aroma when leaving the cubicle
· Available in four floral and fruity fragrances: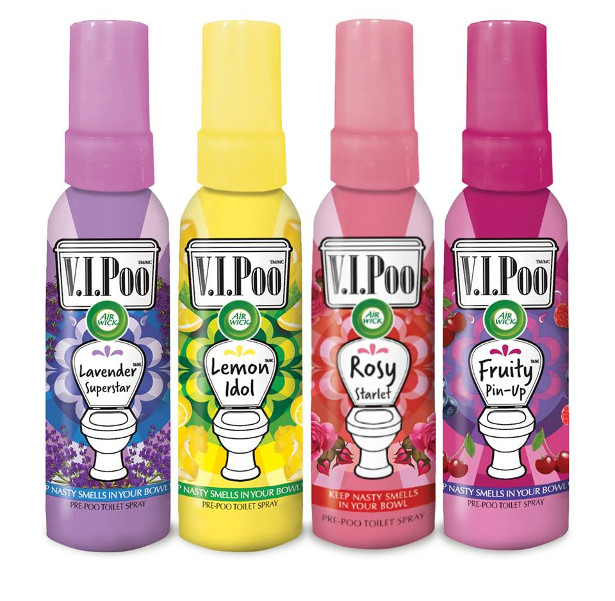 o Fruity Pin-Up
o Lavender Superstar
o Lemon Idol
o Rosy Starlet
· Simply shake then spray three to five times BEFORE you go. ViPoo will form a layer on the surface of the water and trap any nasty odours
· Non-aerosol spray
· 55ml bottle lasts for up to 100 uses
· RRP £8 for 55ml

Intempo Hubbub Over-Ear Headphones, 20-20000 HZ, 101DB sensitivity and 60 OHM impedance, these headphones have fantastic sound quality. >> www.intempo.co.uk & Amazon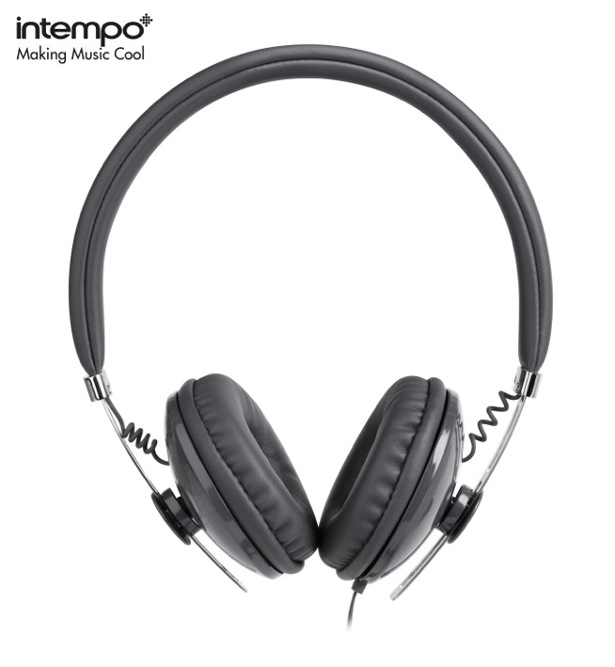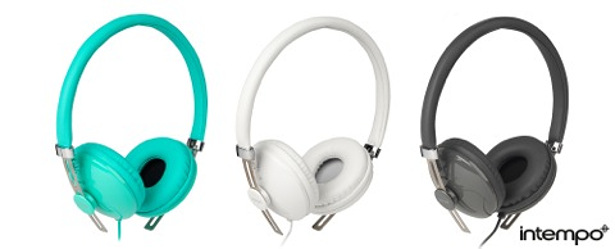 -If you love to listen to music wherever you are, these Intempo headphones are the perfect accessory, with great quality and style.
-With a frequency response of 20-20000 HZ, 101DB sensitivity and 60 OHM impedance, the headphones have fantastic sound quality.
-The 1.2 metre cable is long enough to comfortably keep your music player in your pocket without the cable pulling on the headphones.
-Measuring 17l x 7w x 18.5h cm, the soft grey headphones are sleek, lightweight and incredibly comfortable to wear.
-Featuring great styling coupled with awesome sound, these soft rubber headphones are ideal for enjoying your music in any setting.
See more at > www.amazon.co.uk/Intempo-EE1054GRY-Hubbub-Over-Ear-Headphones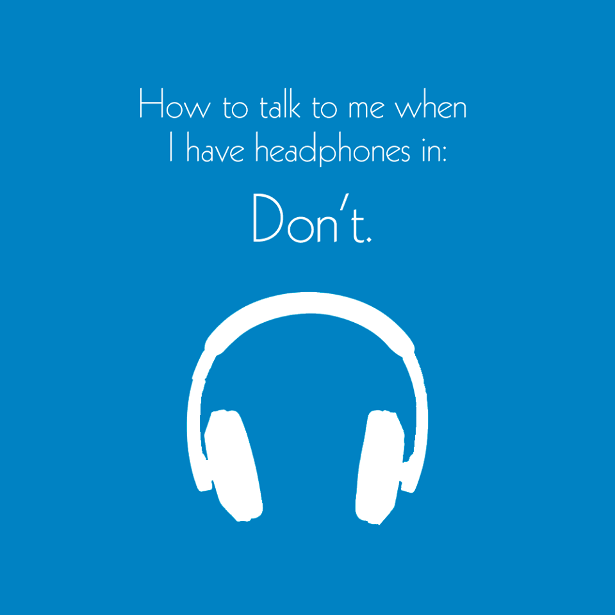 |
|
|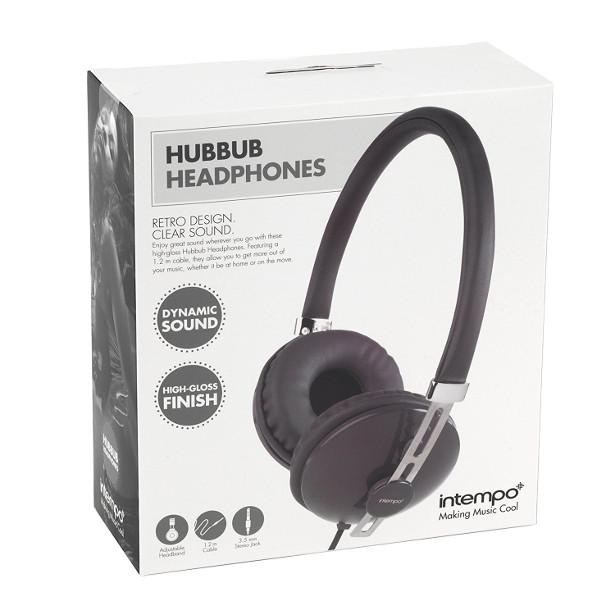 |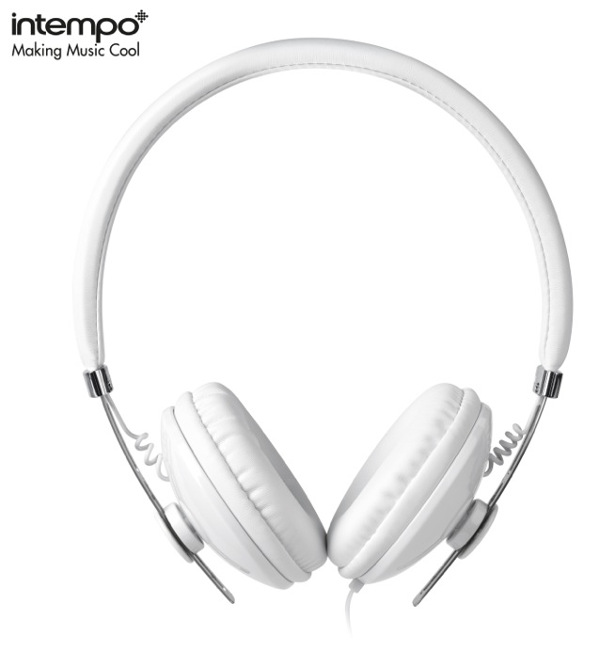 |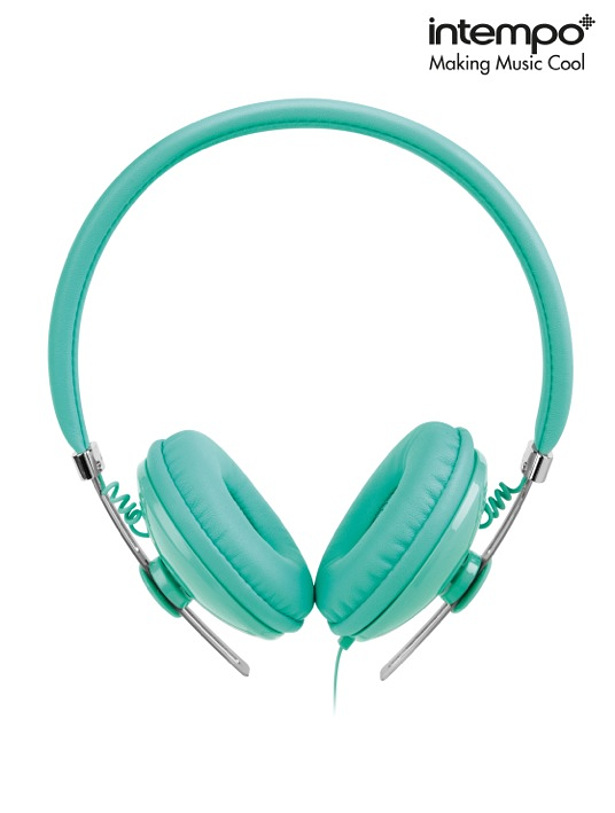 |

Turn Up The Music for your favourite tunes with Intempo capsule speaker with colour changing LED lights! >> www.intempo.co.uk & Amazon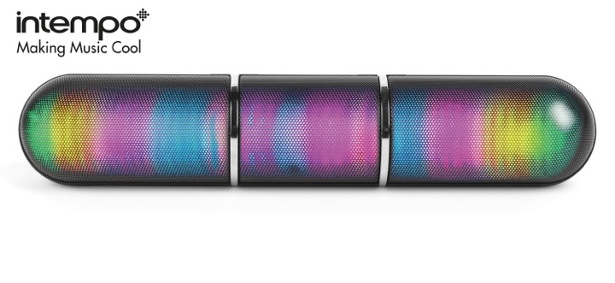 Turn the music up and listen to your favourite tunes in style using this fantastic Intempo capsule speaker with colour changing LED lights. Featuring Bluetooth technology, it enables you to connect your MP3 player, Smartphone or tablet wirelessly and enjoy great music instantly, while the built-in microphone allows you to make hands-free phone calls using the speaker. With smart styling and a rechargeable battery, you can carry the speaker with you and enjoy wireless music wherever you are.
-Get the party started with this Intempo Capsule Speaker featuring colour changing LED lights for great music with a funky atmosphere.
-With Bluetooth connectivity, you can pair it with your MP3 player, Smartphone or tablet in order to take your music on the go.
-The rechargeable battery allows you to enjoy wireless music while the built-in microphone enables you to make hands-free phone calls.
-It has two 3 W speakers, an SD card input and an easy to use control panel, as well as superior stereo sound for great quality music.
-The USB rechargeable battery gives the speaker two hours of wireless play time, so you can get the party started in style.
See more at :- www.amazon.co.uk/dp/B072R1C36C/ref=sr_1_1?s=electronics&ie=UTF8&qid=1502902684&sr=1-1&keywords=Capsule+LED+Bluetooth+Speaker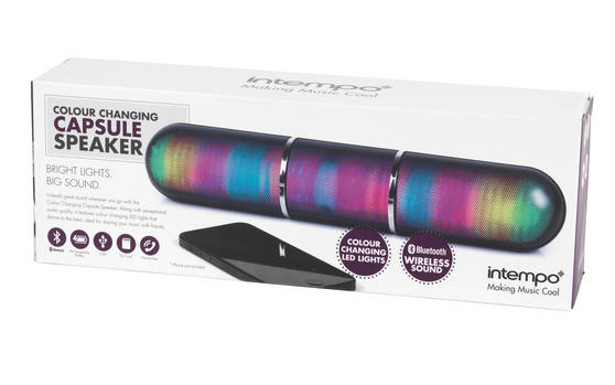 |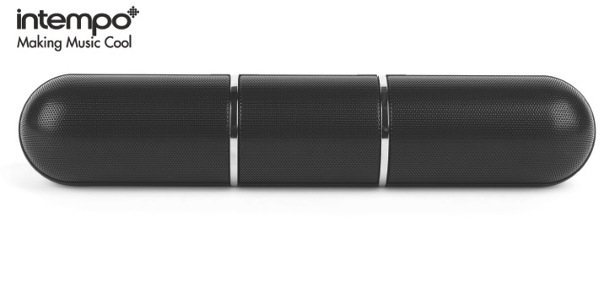 |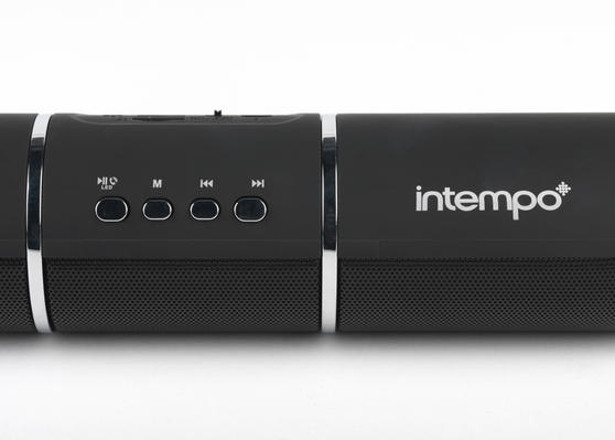 |
|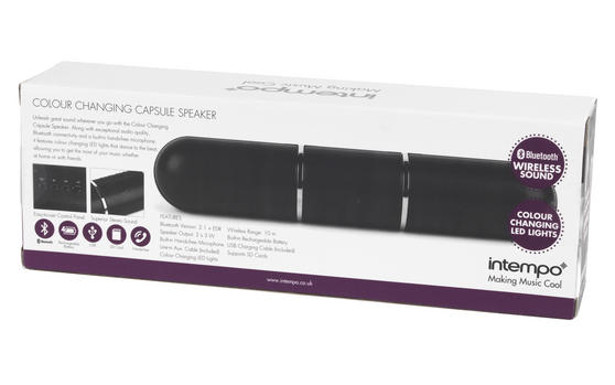 |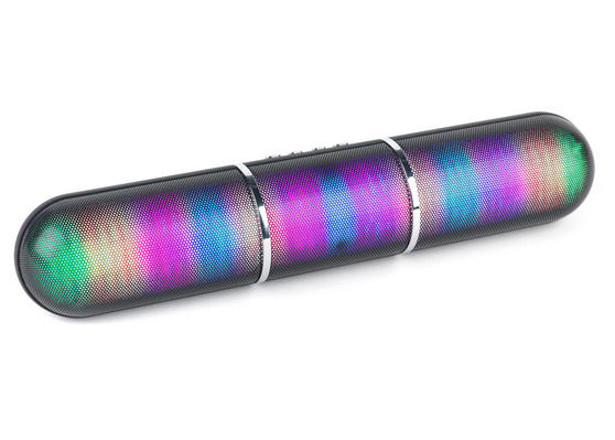 |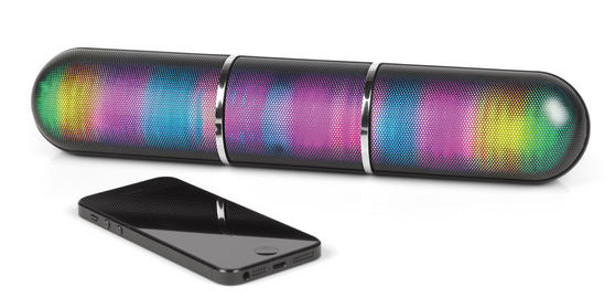 |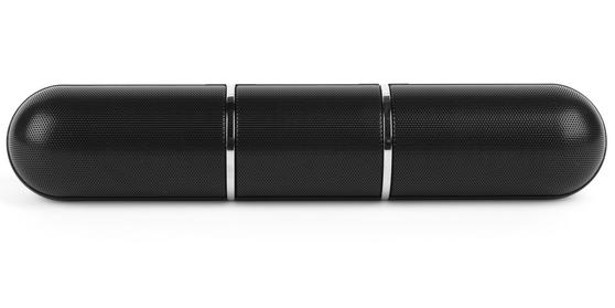 |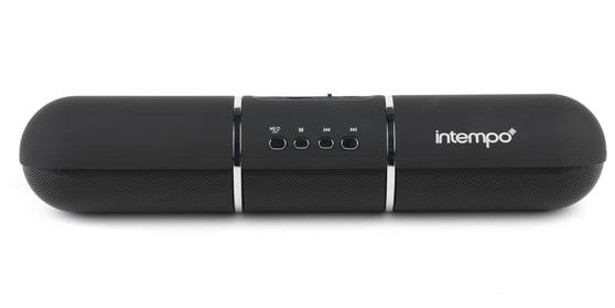 |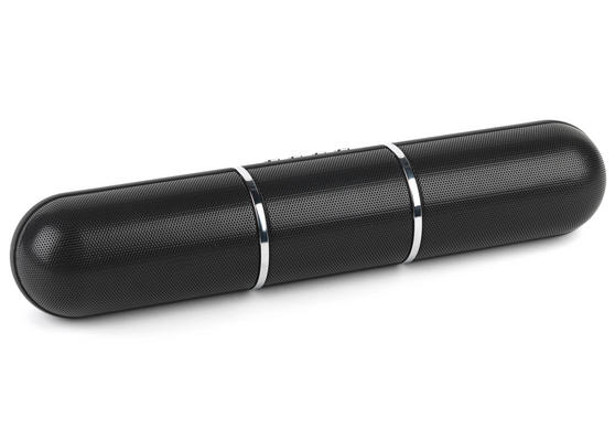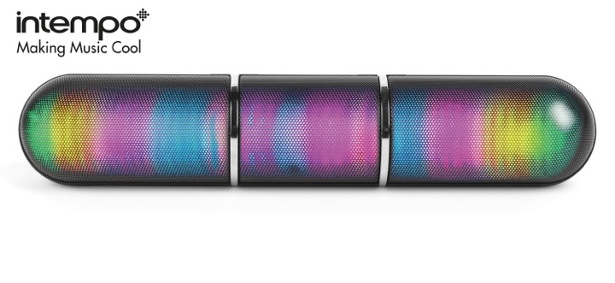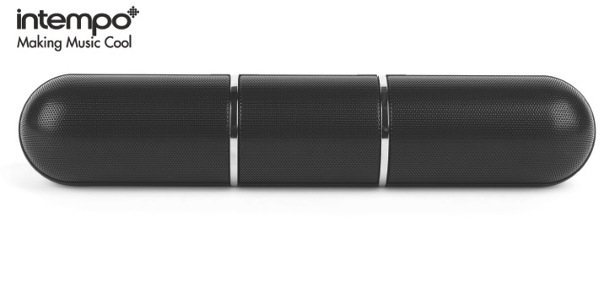 Intempo Limbo Bluetooth Speaker, Black >> 

www.intempo.co.uk & Amazon, combines the latest, cutting edge technology and trending fashions to create technologically advanced and innovative audio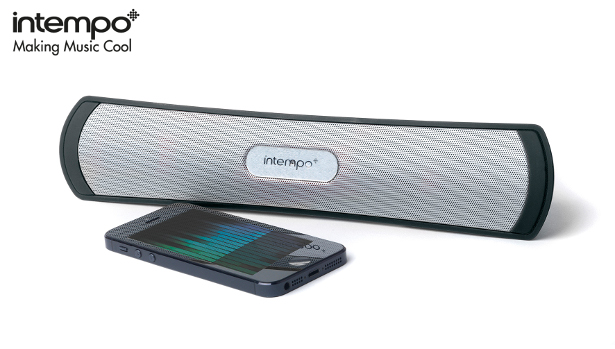 Intempo combines the latest, cutting edge technology and trending fashions to create technologically advanced and innovative audio that not only looks great but sounds even better. This black Bursnell speaker has microphone and digital volume control, a built-in aux jack and Bluetooth function, so you can pair your MP3, Smartphone or tablet wirelessly and enjoy great music instantly. This portable speaker can be used almost anywhere, and is a must have for any music lover. It is the perfect way to really make your music come alive, wherever you are!
-Enjoy brilliant tunes with this Intempo Limbo speaker which has a sleek black shell for stylish portable music with great sound.
-Featuring Bluetooth connectivity, you can pair it with your MP3 player, Smartphone or tablet in order to take your music on the go.
-With a rechargeable battery, you can enjoy wireless music while the built-in microphone enables you to make hands-free phone calls.
-It has a Bluetooth range of 10 m, two 3 W speakers and a 3.5 mm Aux. cable input so you can easily connect up with most music players.
-Measuring 28l x 5.8w x 4.7h cm, the lightweight speaker is portable and easy to carry so you can always get the party started in style.
See more at :- www.amazon.co.uk/d/Hi-Fi-Speakers/Intempo-EE1145BLK-Limbo-Bluetooth-Speaker

Water You Know? Proper Hydration Delivers Array of Benefits Latest Hydration Research Findings Revealed (IMP INFO For everyone including Freshers & School Children hydration improves brain performance!) >> www.thebigbottleco.co.uk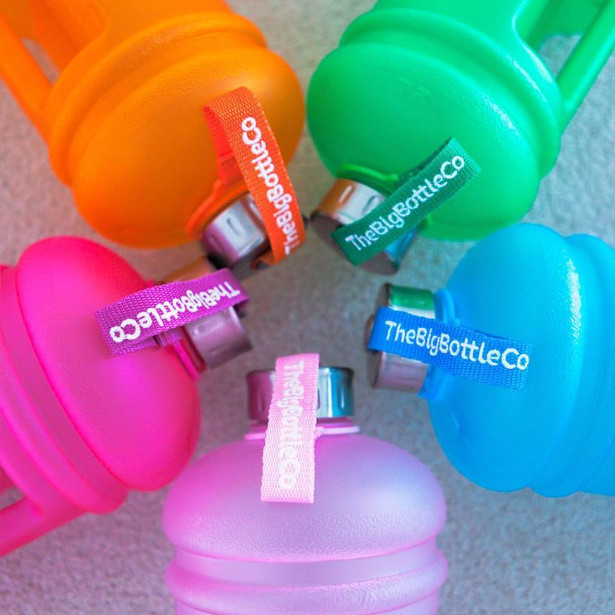 Correct hydration levels have long been the topic of extensive debate but what are the real benefits of ensuring a healthy water intake each day? The Big Bottle Company, creators of 2.2l water bottles, commissioned a hydration survey, in association with St Mary's University, Twickenham, to find out.
The research, involving 100 Londoners, took place over 24 hours between 7th and 8th August. Participants were asked to do a home urine test and take a survey at 3pm on day one then, over the course of the next 24 hours, ensured they consumed at least two litres of water (widely recognized as the optimum average volume) before taking a second urine test and survey.
Those surveyed were representative of both genders as well as a wide range of ages and lifestyles; people who drank the recommended amount of water reported the following
-84% saw an increase in concentration levels
-81% perceived their energy levels to be higher
-36% stated their skin felt more hydrated
-20% recorded improved sleep quality
Additionally, urine test results were reported to be significantly better – meaning less strain on vital organs – and the participants said they felt significantly happier in their reporting for the second survey.
Prof John Brewer, the hydration expert who oversaw the research, explained 'The topic of hydration is surrounded by as much myth as fact but every piece of scientific research – including this one –  unequivocally shows that drinking over two litres of water each day does you a huge amount of good.'
Rene Maddelena, General Manager of the Big Bottle Co, added 'While our bottles are a fun and colourful way to keep track of your hydration, we wanted to gain real life examples of the direct benefits of doing something as simple as drinking enough water each day. So many of our fans have already experienced the increased health and wellbeing and these results confirm what we have been seeing and hearing. The Big Bottle lifestyle really is a low cost option to healthy living.'
Having only launched in the UK in April, the brand is proving a big success, with fans including Chloe Madeley, Emily Clarkson, Lucy Mountain and Gail Porter.
For more information visit www.thebigbottleco.com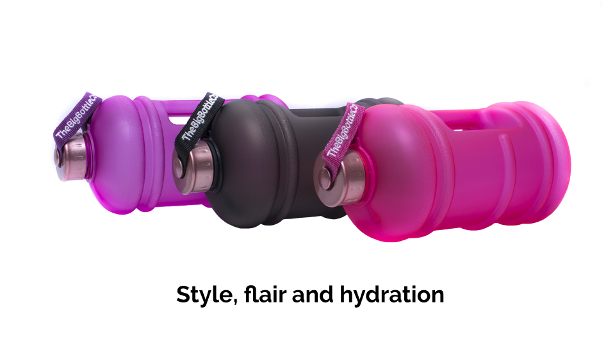 (3 for 2) Paparchase. Be Properly Prepared for Back To School. www.paperchase.co.uk (3 for 2) Exceptional design, and quality, and so useful!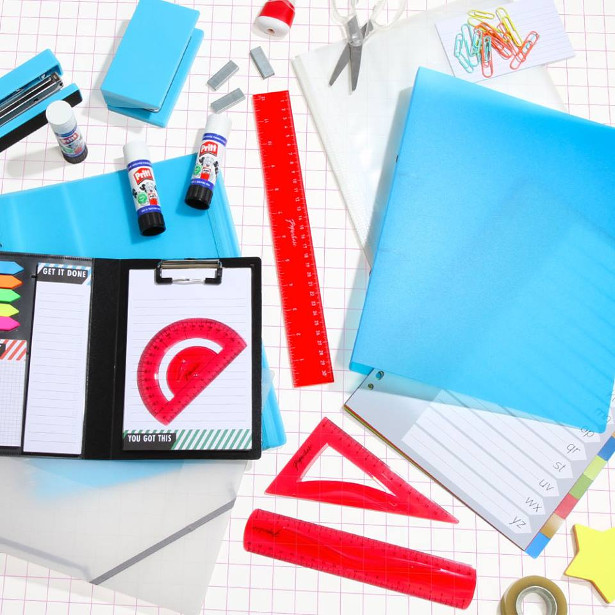 FACEBOOK | TWITTER | INSTAGRAM | PINTEREST | YOUTUBE
There won't be any first day nerves with prints this beautiful, no matter how big or little the student, we've got something for everyone. All designed in-house here in London, the team have worked their magic to bring our stationary and school essentials to life this year.
Get your five—a-day with our new Bananas range, monkeys of all ages will be craving a bite out of this bunch! Let our Flyaway collection leave your head in the clouds, and our Monkey Puzzle range won't leave you missing any pieces with this bright and bold print. Last but not least, say hello to our exclusive collaboration with Sanrio for our first Hello Kitty range!
Also explore our back to school essentials in store such as pens, rulers and sticky notes, which are available in our large 3 for 2 offering.
CHILL YOUR DRINKS, SAVE YOUR FOOD – A HUSKY FRIDGE IS A UNI ESSENTIAL
Special offer for intouchrugby.com readers
Save £30 on the HUS-HU224 England Rugby Drinks Cooler using discount code HYINTOUCH17 at https://www.husky-lifestyle.co.uk/england-rugby-drinks-cooler/
Code valid until 31st October 2017.
As the first term of the new university year looms, it's time to scour the shops for some essentials. Knowing exactly what to take can be quite a daunting thought – often it's about finding those items that you wouldn't think to bring, but you'll be so thankful that you did.
Whether it's their first or final year at University, a Husky mini fridge is an essential item for any student. A great size for any bedroom – no matter how small! Its compact size makes it great for any student bedroom, perfectly suited for the side of any desk.
Small enough to fit but big enough to hold all the snacks, cheese, milk and cans of drink they need. Its portability also makes it easy to bring home at the end of term as well.
Mini-fridges are available in a range of fun designs with a stylish black interior and will hold up to 40 x 330ml/440ml cans and/or selected snacks at the perfect temperature. Our mini-fridges have solid doors and are safe to store food and dairy products, whereas the glass-front drinks coolers should just be used to store drinks. Prices range from £129.99 – £149.99 available from Husky's website.
https://www.husky-lifestyle.co.uk/mini-fridge/

Wilko's Back to College range.
ABOUT WILKO
In over 80 years of trading we have embraced changes and challenges in providing you with low prices and convenience, whilst still remaining family-owned.
Today, Wilko has over 380 stores and more than 6.5 million of you visit us every week.
FACEBOOK | TWITTER | INSTAGRAM | PINTEREST
Wilko Teardrop Hi-Ball Tumbler 4pk
This great value set of four hi ball tumblers is ideal for serving your favourite drinks. These glass hi ball tumblers are also dishwasher safe.
£5.00
See more at :- www.wilko.com/glassware/wilko-teardrop-hi-ball-tumbler-4pk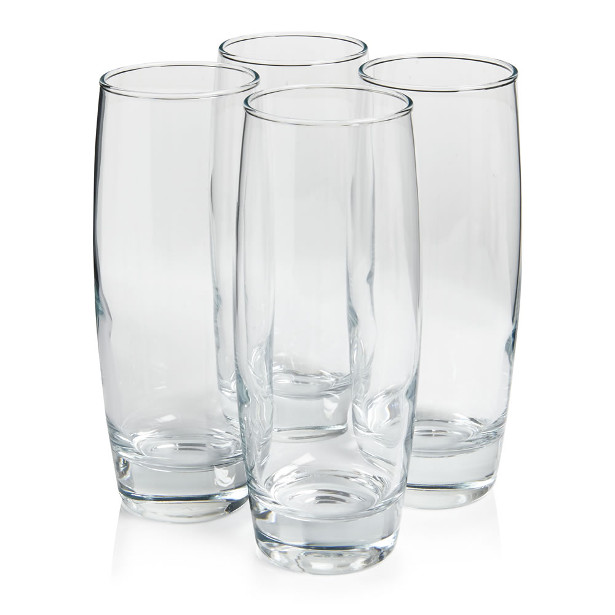 Wilko Bamboo Tools Set 4pcs
Bamboo tool set. This stylish and practical four piece set includes: turner, spoon, slotted spoon and spatula. Hand wash only. Always follow care instructions provided.
£2.00
See more at :- www.wilko.com/kitchen-gadgets-and-utensils/wilko-bamboo-tools-set-4pcs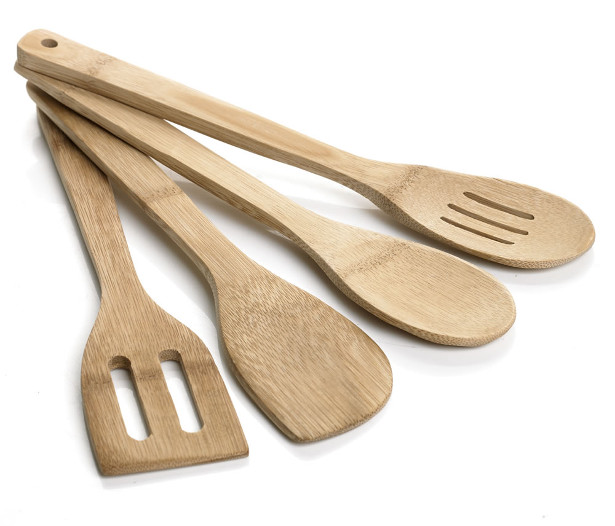 Wilko Functional Non Stick Pan Set Black 5pcs
The saucepan set is a perfect addition to your kitchen for use on halogen, solid hot plate, ceramic, gas, radiant ring and electric hobs. Set comprises of a 14cm milk pan, 16cm saucepan with lid, 18cm saucepan with lid, 20cm saucepan with lid and 24cm frypan. Not suitable for dishwashers.
£12.00
See more at :- www.wilko.com/saucepans+sets/wilko-functional-non-stick-pan-set-black-5pcs
Wilko Oven Glove Single Mitt Blue Check
Protect your hands from high temperatures with this single oven mitt. The stylish blue check print is accompanied by a dark blue trim and it's fully machine washable for added convenience.
Material – Outer: 100% cotton. Inner: 100% polyester.
Also available as a double oven glove (sold separately).
£2.50
See more at :- www.wilko.com/textiles+tableware/wilko-oven-glove-single-mitt-blue-check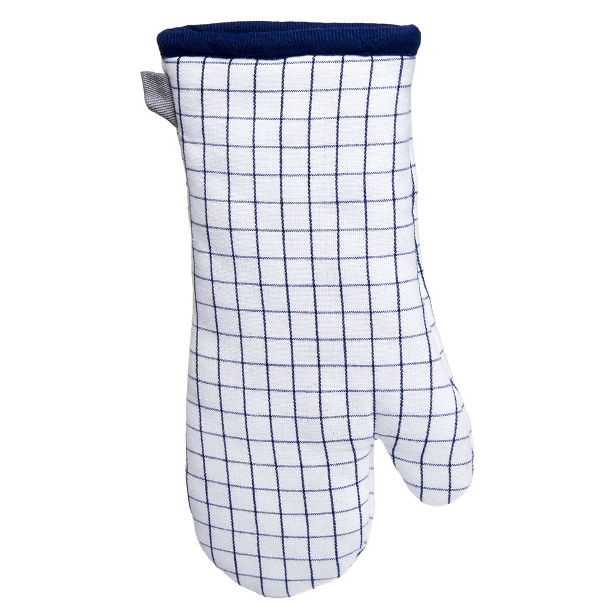 Shot2go Cinematic Message Lightbox A4
Create unique messages with the Shot2Go Personalisable Lightbox. This A4 LED lightbox includes an assortment of 73 letters, numbers and symbols. Simply slide them into one of the three panels and press the switch on the side to illuminate your message. The lightbox is wall mountable or free standing and requires x6 AA batteries (not included, available to purchase separately).
£10.00
See more at :- www.wilko.com/decorative-lighting/shot2go-cinematic-message-lightbox-a4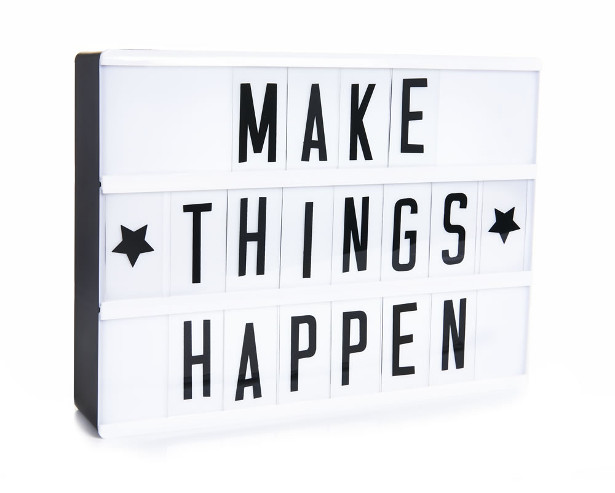 Wilko Duvet Set Single Watercolour Hearts Natural
Our Watercolour Hearts Single Duvet Set, with its cream background and natural brown and grey hearts, is perfect for adding to a rustic, neutral colour scheme. Made from soft-touch polycotton, this easy-care set requires minimal ironing, is machine washable and tumble dryer friendly.
To complete the look, match with other gorgeous soft furnishings and accessories from our Decelerate trend, which is inspired by nature and boasts natural colours and rustic charm that will bring a tranquil …
£12.00
See more at :- www.wilko.com/decelerate-bedroom-collection/wilko-duvet-set-single-watercolour-hearts-natural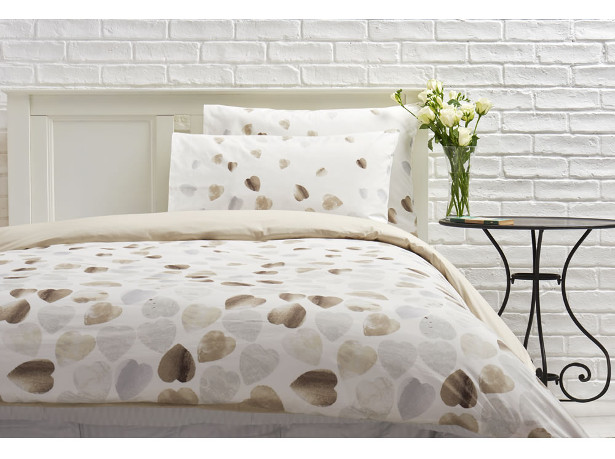 Wilko Oslo 4 Cube Unit White
The Wilko Oslo White 4 Cube Unit is ideal for not only creating added storage space in your room but for also creating a stylish feature. With its four open sections, it's ideal for placing books, accessories, candles and storage drawers (available separately) in – the possibilities are endless!
H70 x D30 x W70cm. Self assembly.
£30.00
See more at :- www.wilko.com/storage-furniture/wilko-oslo-4-cube-unit-white
Wilko Come Out In the Wash Laundry Bag
This handy laundry bag will comfortably carry a full load whilst perfectly complementing your existing bathroom decor. Washing has never been so much fun! Co-ordinating items from our oasis bathroom collection are available.
Was £8.00
£6.00
See more at :- www.wilko.com/bathroom-storage/wilko-come-out-in-the-wash-laundry-bag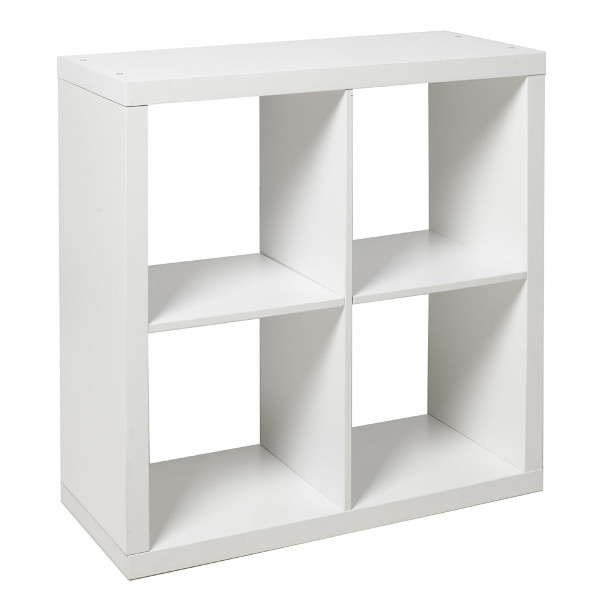 Wilko Weave Storage Box Stone 30 x 30cm
Hide away your clutter with our fantastic weave storage box in cobblestone complete with lid. Use it on its own or with our storage units and create some stylish storage features in your home.
30 x 30 x 30cm.
£5.00
See more at :- www.wilko.com/storage-boxes-and-baskets/wilko-weave-storage-box-stone-30-x-30cm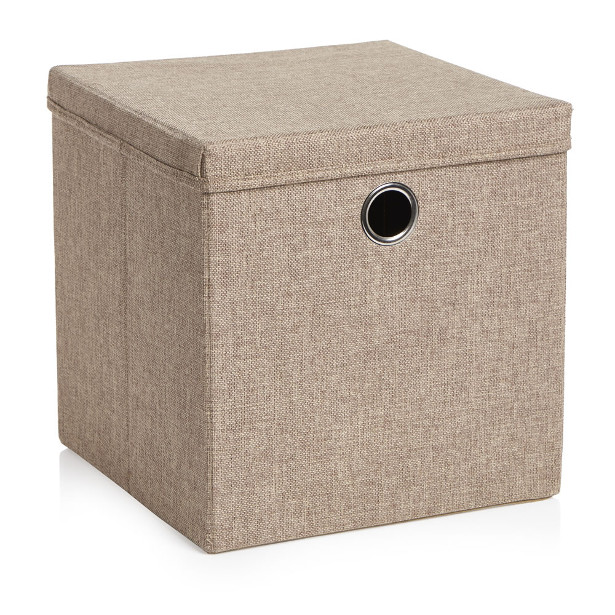 Wilko Magnetic Weekly Planner 52 Sheets
If you're looking to get a little more organised or need a bit of help planning your busy schedule, then this weekly planner is for you! With a handy magnetic strip on the back, you can choose to keep it on the fridge, and the planner features plenty of space to write your daily activities – and even tick boxes to remind yourself you've done them! With 52 pages, you'll be able to plan for the whole year.
£2.75
See more at :- www.wilko.com/notebooks+pads/wilko-magnetic-weekly-planner-52-sheets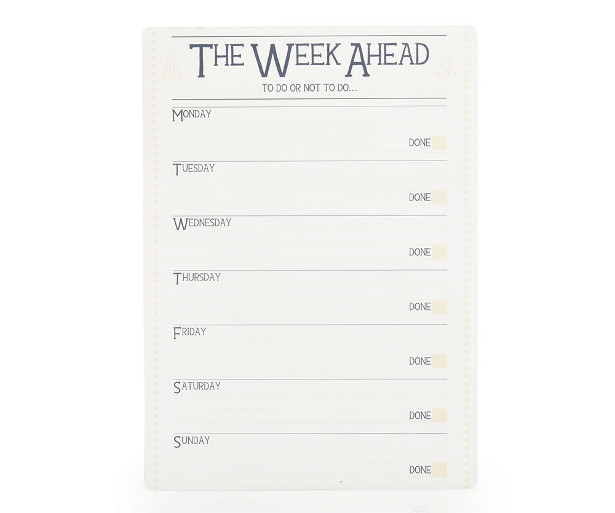 Wilko Binder Clip Jar Sanctuary
Get organised in style with this functional jar of Sanctuary binder clips. Contained in an adorable jar complete with a cute owl sat atop the cream lid, these binder clips with copper-effect clasps will look beautiful on any desk.
Part of our Sanctuary stationery collection, this jar of binder clips has a quirky woodland feel co-ordinated with copper detailing to set off the design.
£2.00
See more at :- www.wilko.com/sanctuary-stationery-range/wilko-binder-clip-jar-sanctuary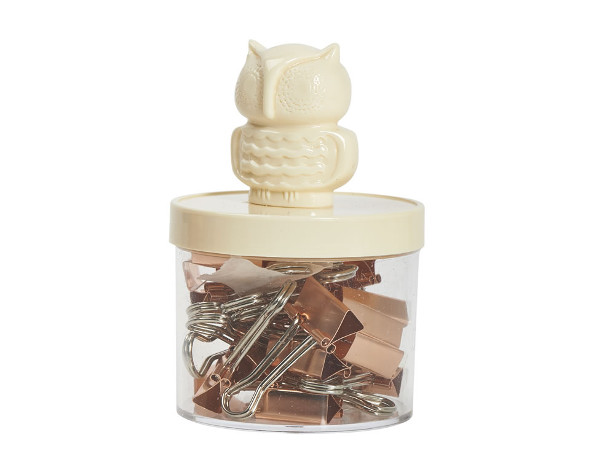 TriNova has a shoe cleaner that is perfect for freshers! Keeps your shoes looking clean and "fresh"! >> www.gotrinova.com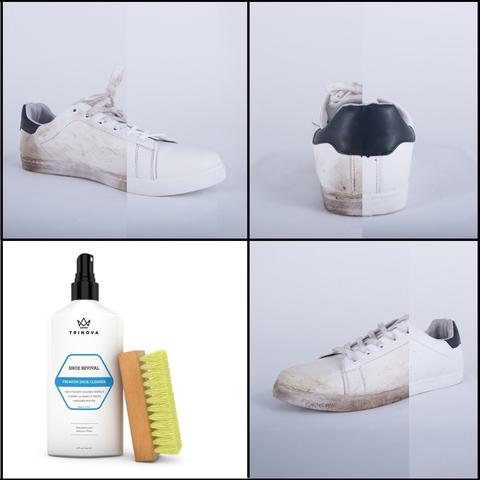 FACEBOOK | TWITTER | PINTEREST | INSTAGRAM
Uncompromised care for your most treasured possessions.
When you make a substantial purchase you probably imagine yourself using it: driving the car, wearing the shoes, relaxing on the leather sofa. What you don't dream about are the spills, the scuffs, and the stains. After too short of a time, our new stuff is just 'stuff,' ceasing to be a point of pride. What if you could extend the life of your investments by protecting them when they're new and restoring them when they start to show signs of age? At TriNova we offer uncompromised care.
Shoe Revival – Premium Shoe Cleaner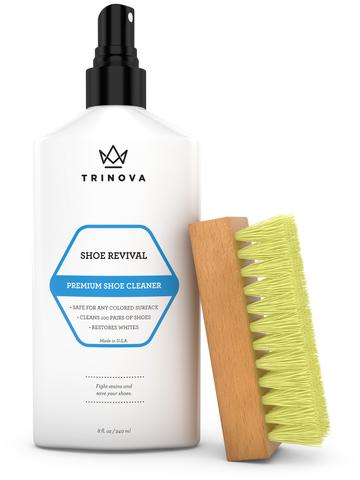 -SAFE AND EFFECTIVE – wont damage shoe surface, but will demolish stains and dirt
-MULTI-SURFACE APPLICATION – works on all surfaces including cloth, leather,
-FREE BRUSH – Instead of wiping your shoes with an old rag, use a premium brush to get dirt out of all the nooks and crannies of your favorite shoes
See more & buy at :-  www.amazon.co.uk/Shoe-Cleaner-Tennis-Sneaker-Boots/dp/B01CPR5KYQ/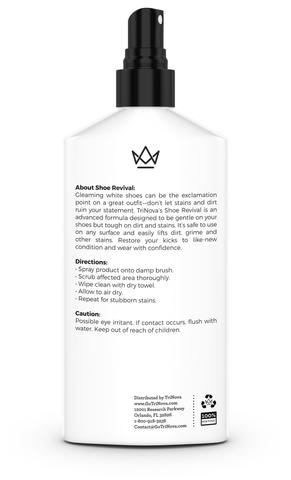 ALL THE FUN OF THE FRESHERS' FAIR!
CLEAN UP YOUR ACNE: Quite possibly the last thing you need as you make the acquaintance of your fellow freshers! Be prepared and zap that zit with Sebopure. New from UK acne brand Clarol, Sebopure works by keeping sebum production pure. Using a patented ingredient derived from wild mustard leaf oil it purifies sebum production, helping to keep pore blockages and inflammation to a minimum whilst allowing the body to process sebum naturally. Sebopure is suitable for oily or combination acne-prone skin and is a vegan product that is FREE from parabens, perfumes, SLS and MI. Sebopure costs £12.95 (50ml) and is available from www.clarol.co.uk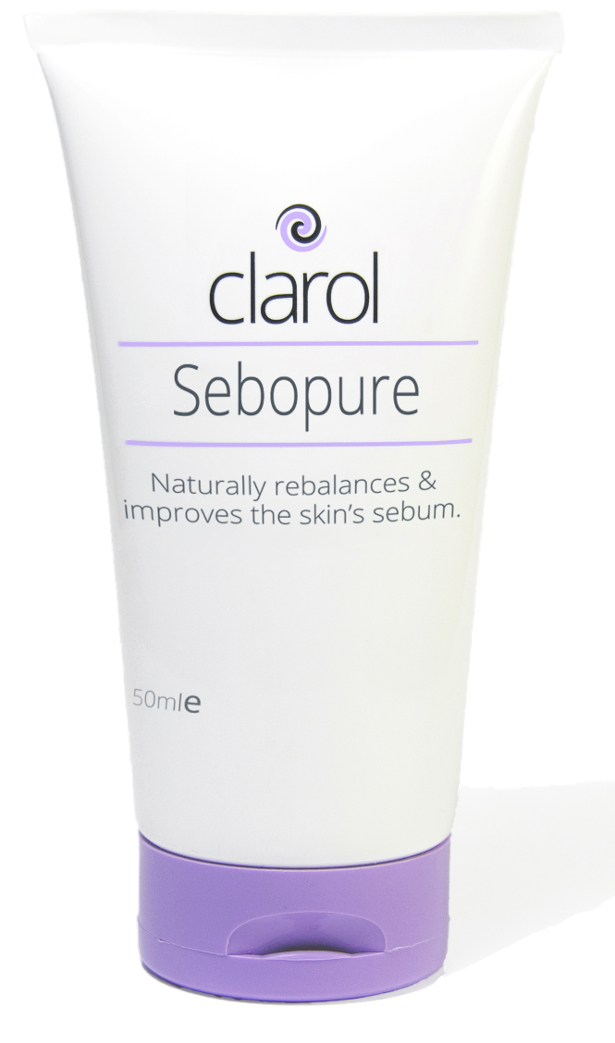 QUICK RECOVERY REQUIRED? Friday night beckons but coursework pending? Whilst drinking sensibly is always the best policy, Vie Recovery Patches may make for the perfect drinking companion. Formulated with essential herbs, vitamins and minerals that will naturally help your body to break down alcohol, Vie Recovery Patches use transdermal technology to deliver their active ingredients into the bloodstream through the skin. These include vitamin C, green tea extract, globe artichoke extract, thiamine, taurine and chromium picolinate. Simply apply a patch to a clean, dry and hairless area of your skin before your first drink. Patches can be left on for up to 24 hours. Vie Recovery Patches cost £4.95 for six patches and are available online from www.vie-healthcare.com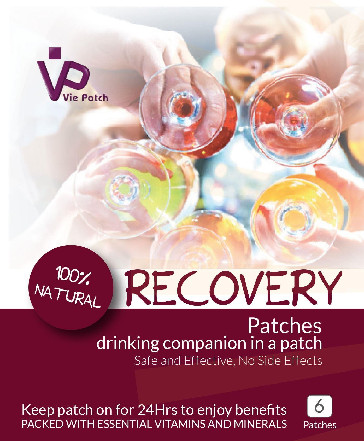 BE GONE BUGS! Can't afford to be ill? Stuck on a bus, or a classroom full of coughing and sneezing students? Pop an ImmunPro lozenge and block all those nasties… You can thank us later! Stop germs in their tracks with Hübner's ImmunPRO Infection Blocker (£7.95 for 15 tablets, www.boots.com). It works by creating a physical barrier in the mouth and throat against germs and viruses and is ideal for when close contact with other people is unavoidable. Simply suck one tablet when you are at increased risk for two hours' protection.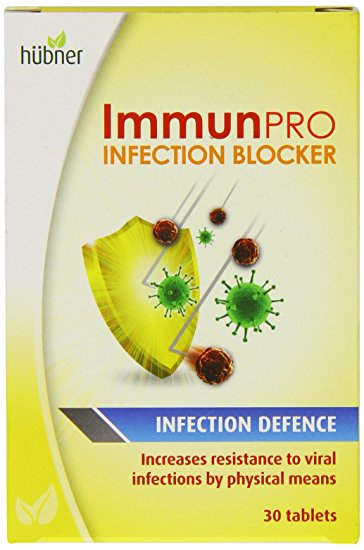 WAKEY WAKEY! Need that pre-lecture caffeine fix? Look no further than the NEW Belmio coffee pods. A luxury coffee brand that combines intensely rich flavours with pod-ready convenience, bringing you Belgian coffee at its best at the push of a Nespresso-shaped button. The aluminium pods are an industry first and enable the coffee to stay fresher for longer for an authentic coffee-house taste. The pods cost from £2.90 for 10 pods and are available in the UK from www.belmio-cafe.co.uk. A 50 capsule gift pack assortment is also available, priced £16.50.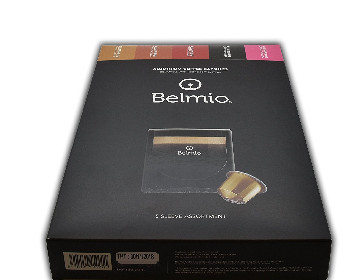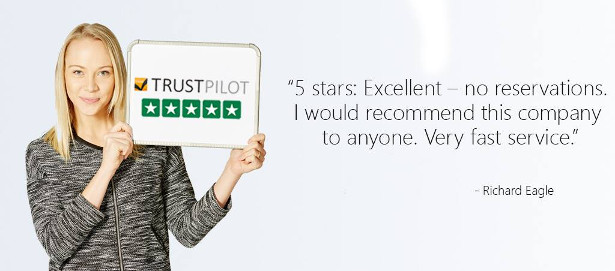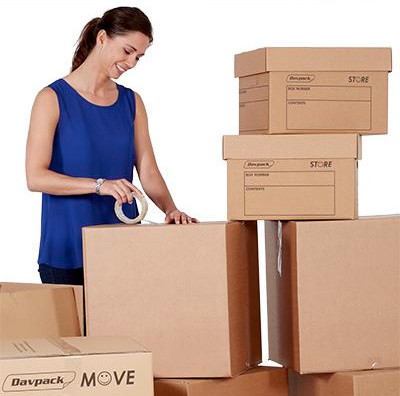 Student Moving Kit
A low cost moving kit designed to help students moving into their accommodation
Are you getting ready to move out of your family home ready to go to university? If so, then this student moving kit has been designed specifically for you and your budget.

Made up of 4 printed moving boxes, 4 value EconoBox cartons and 2 archive boxes, as well as a roll of tape to securely seal the boxes, you will have everything you need to get you on your way to moving out for the first time.
The moving boxes are manufactured from a high quality, double thickness corrugated board for all your heavier items, while the archive and EconoBox cartons are made from a single wall board ideal for more lightweight products.
Our student moving kit is made up of:
-2 x Small Printed Moving Boxes – 456mm x 456mm x 250mm (ADM10)
-2 x Medium Printed Moving Boxes – 456mm x 456mm x 508mm (ADM20)
-2 x Archive Storage Boxes – 380mm x 306mm x 258mm (ADS10)
-4 x EconoBox Cartons – 457mm x 457mm x 457mm (AEB110)
-1 x roll of 28 micron polypropylene EconoTape
As well as being part of this student moving kit, any of the above products can also be bought individually.
See more at :- www.davpack.co.uk/cardboard-boxes/moving-boxes/student-moving-kit
ABOUT DAVPACK
Davpack is one of the UK's leading mail order packaging supplies companies, and together with Ratioform is the second biggest direct packaging suppliers in Europe, with an impressive network right across the continent and over 5,600 stock packaging products. Davpack is also the UK packaging supplier within the European Packaging Solutions section of leading global business equipment group, TAKKT.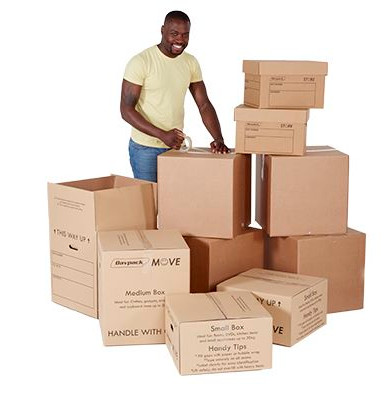 Today, Davpack is headed by Managing Director Barney Byfield, and continues to focus on offering superior choice, value and speed of supply. So much so, that there are now almost 4,000 in-stock packaging products available next day, and customer satisfaction is second to none, with a 5-star 'Excellent' customer feedback rating on Trustpilot. Meanwhile, for custom cardboard boxes and printed corrugated cartons and bespoke packaging, Davpack's custom packaging team is on hand for expert help and advice.
Davpack utilises advanced computerised ordering and telecommunication systems, finest quality materials and recognised quality systems. Our unrivalled attention to detail ensures that Customers consistently receive the highest standard of service. The majority of packaging products in our catalogues and on our web site are available from stock for immediate UK delivery.
Best choice, value and speed of delivery – that's why packaging buyers like you choose Davpack!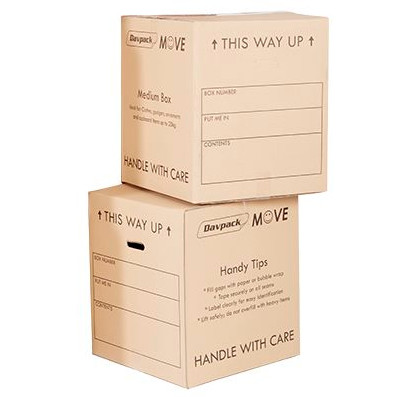 |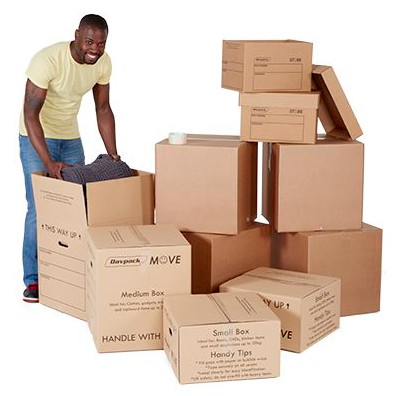 |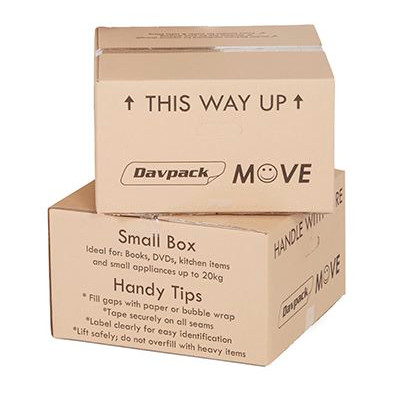 UrthBox Provides a Variety of Outdoor Snacks and Beverages! www.urthbox.com
FACEBOOK | TWITTER | INSTAGRAM
UrthBox is the #1 leading snack subscription service featuring EXCLUSIVELY organic, non-GMO, and ethically-sourced snacks. They bring many thousands of happy customers countless delicious and healthy snack options every month, and even offer vegan, gluten-free and diet alternatives to our classic box.
All the snacks they include in their boxes are great for on-the-go, perfect for athletes or the health-conscious everyday, busy bee. UrthBox makes it super easy for consumers to find and discover new snacks that ensure they are eating healthy throughout the day!
Visit www.urthbox.com/?tid=1112 for your first box absolutely free!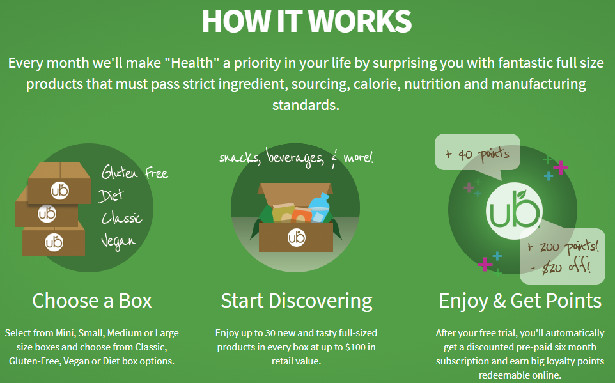 Zeek it: sell unwanted gift vouchers for cash with the Zeek app
Brits waste over £1bn every year on unused or lost gift vouchers and cards

Zeek is an innovative app that provides the answer to unwanted and unused gifts. Available on App Store and Google Play, the free app is a marketplace for selling and buying gift vouchers, exchanging cards for cash.
Zeek is the ideal app for the 47% of UK consumers that receive more than one gift card a year, half of which never get used – resulting in £1bn worth of wasted and unused credit. Zeek enables people to turn this problem into cash by easily selling the gift cards they know they won't use – before they expire.
And for gift givers, it's just as simple. Zeek allows purchasers to buy gift cards at discounted rates using the app or the website. With an average of a 10% discount per gift card or voucher, Zeek not only saves you money but means you can avoid hitting the crowded stores and spend more time enjoying the summer sun.
With Zeek, selling vouchers is quick, safe and secure. Simply scan a gift card or voucher through the app using a smart phone camera and add it directly to the platform to sell it electronically within days. 94% of vouchers sell within 24 hours, with Amazon vouchers holding the record time of only 5 seconds.
Daniel Zelkind, Co-founder of Zeek says: "The Zeek app solves a problem that we've all experienced – being given gift cards or vouchers that we would never use.
"By creating Zeek, we're allowing people to earn real money for something that would go unused or ultimately expire. The mobile app is incredibly quick and simple to use, and everything can be handled directly from your phone.
Whether selling or shopping or wanting to make 'quick cash', Zeek is any easy to use app that's perfect for everyone all year round."
Zeek is available to download from the App Store and Google play now
For more information, please visit – www.zeek.me
Travel Eyez
www.traveleyez.com

School season has successfully snuck up on us once again, and as parents, we try to make learning life as easy as possible. Picture yourself, running through the halls to make it to class on time, only to have to stop in the middle of the hallway to dig through your backpack for an item that seems to have disappeared into a bottomless pit. Well, this is where TravelEyez saves the day. This newest accessory safely holds your most important items conveniently on the strap of any bag. Store your pencils, school I.D., glasses, or lunch money all within easy reach. No more hassle! Perfect for any athlete to strap onto their gym bag, student for their backpack, and even teachers for their purses or briefcase!
www.drinkhydrant.com
"Good hydration doesn't just affect your athletic performance, it also impacts your mental performance. Wondered why you were having a tough time focusing in class? It might not be a lack of sleep after all, maybe you're dehydrated! Hydrant is designed as every day intense hydration and you can easily mix it with water to quickly rehydrate and keep your day on track."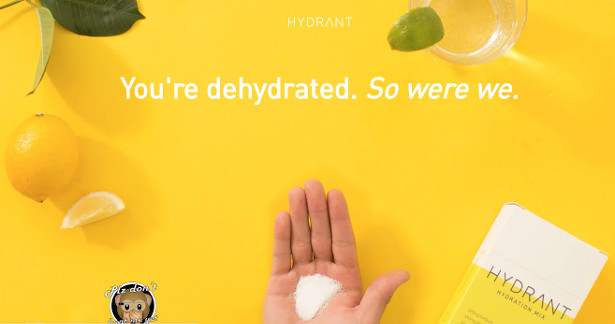 Gecko Travel Tech, a life hacks designed to make people's lives easier and more convenient.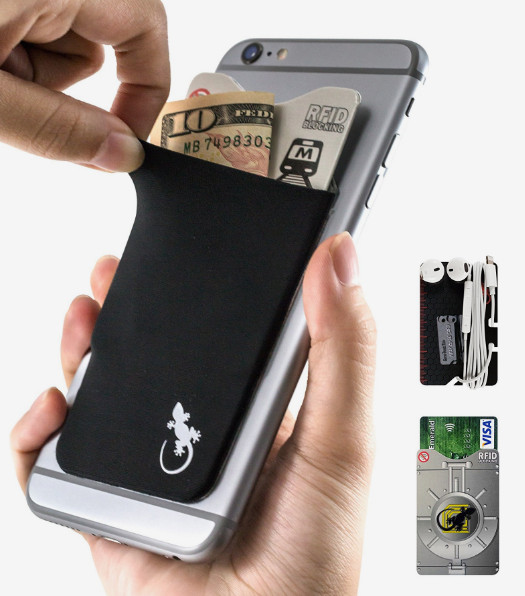 There are others out there that make a silicone wallet, but we feature so much more than just a simple phone wallet, we provide safety, security and ease with a simple phone wallet that goes everywhere your phone does, all the time.
We have a model of the phone wallet that was made just for travelers to deal with communication situations fast! We developed a phone/tablet wallet that lets anyone carry what they need when they need it. It is called the GECKO WALLET (available in amazon currently in 9 countries). We do sell it all over UK and some of EU, America though by far is our largest market. Our price points start at $9.95 for our most popular black colored design.
See more at :- www.amazon.com/Gecko-Travel-Tech/b/ref=bl_dp_s_web_13882444011?ie=UTF8&node=13882444011&field-lbr_brands_browse-bin=Gecko+Travel+Tech
We designed this wallet from scratch, from the PU gel backing to the Lycra pocket to hold your essential 2 or 3 cards and some cash when you are on the go. It can be also used to hold pen and small clips. Then we added a RFID blocking sleeve to put your credit card in or ATM card which keeps it scratch free and protect your info from identity theft. Check out the link to the new promo video we just got back.
www.facebook.com/geckotraveltech/?hc_ref=SEARCH&fref=nf
Varsity Tutors
A live learning platform that connects students with personalized instruction to achieve any goal.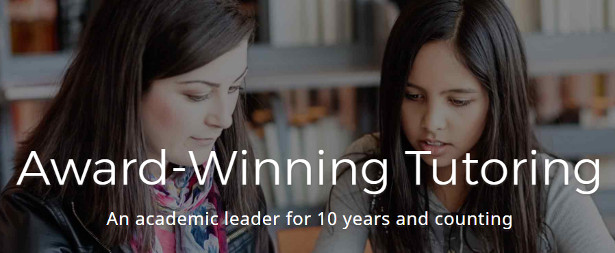 All students have academic goals that they strive toward. This is where Varsity Tutors can help, especially as the new school year begins. Their mobile learning apps provide students with the resources they need to succeed.
Their apps are totally free, and available for 60+ subjects and standardized tests. Looking to improve your grasp on college algebra? They have an app for that. They also have apps for English literature, the SAT, and more.
ONE Condoms UK
ONE hail from the US and have begun to infiltrate the UK with their unique designs and circular foil wrapper. ONE focus on open and honest conversations around sex and experimentation while staying protected.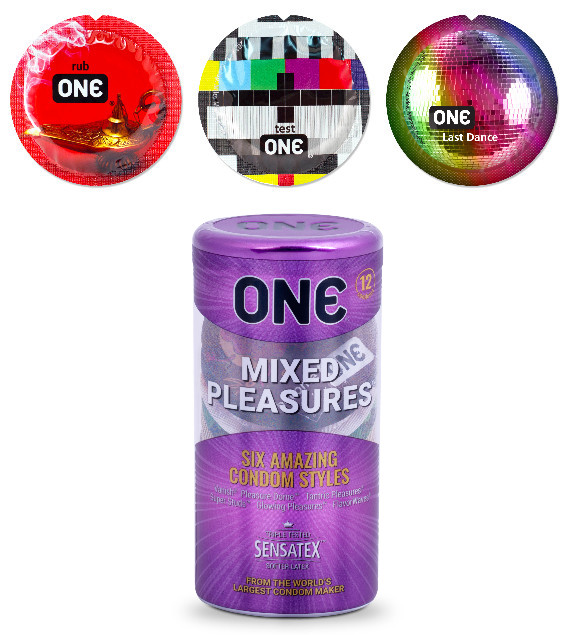 What's More Fashionable than Practical and Tactical Gear: Carry the Toolcard Pro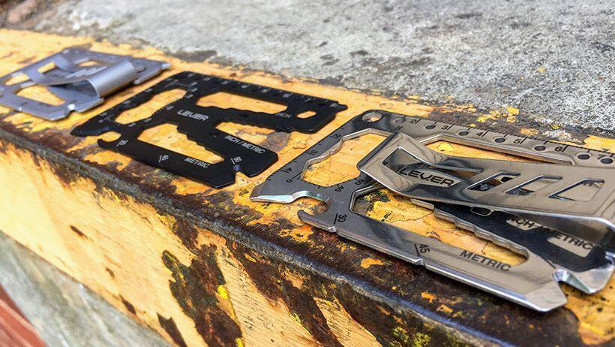 To be prepared this school year, you'll want to carry a Toolcard Pro. This multi-tool card holds 40 tools on a single surface the size of a credit card, and it is TSA compliant. The Toolcard easily fits inside your wallet, putting tools at your fingertips no matter where you travel. Whether you're studying to be an engineer and you like tinkering with gadgets or you're a sportsman who likes to carry durable, lightweight, and practical gear, the Toolcard Pro is a useful and affordable asset for your start of university at $28 – $40 USD.
The Toolcard Pro comes in three finishes: black, silver, and chrome. Each Toolcard can be purchased with a detachable money clip giving you a fashionable and efficient way to carry your cash and tools. Using our laser technology, Lever Gear can also etch a message or logo to personalize your Toolcard making it even more unique. The Toolcard is made in America of 420 stainless steel to ensure that your multi-tool will be long lasting and reliable. All Lever Gear Toolcard Pros are insured with a lifetime guarantee.
The tools on the Lever Gear Toolcard Pro include a bottle opener; can opener; box opener; cord cutter; Phillips screwdrivers; flat head screwdrivers; metric ruler; inch ruler; 8 metric closed-end wrenches (5mm – 15mm); 8 inch closed end wrenches (3/16" – 9/16"); 8 open-end wrenches fitting metric nuts 7, 8, 10, 11, 13mm, and fitting inch nuts #4, #6, #8, #10, 1/4", 5/16"; protractor; 30°, 45°, 60°, and 90° speed square; 1/4" Hex bit holder; straight edge; circle drawing template; and pry bar with nail extractor. Each Toolcard comes with a protective sleeve.
The Toolcard has 40 tools and endless uses. Are you prepared?

Braven STRYDE 360™
Available at www.braven.com
£76.68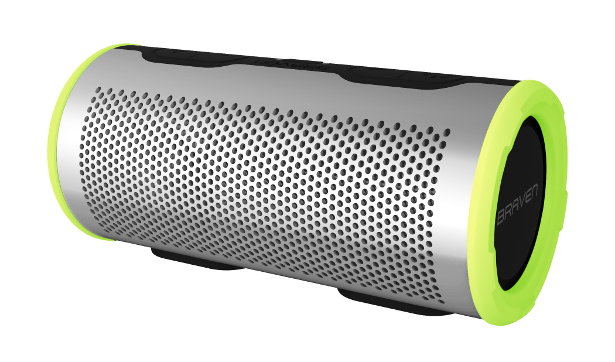 Waterproof Bluetooth outdoor speaker with powerful 360-degree sound!
Whether at the beach, by the pool or at the gym, the STRYDE 360™ is IPX7 waterproof rated and built with a shockproof exterior.
Delivering Unmatched Protection for the Samsung Galaxy Note8… it's the Griffin Survivor Real Case!
Available for pre-order at GriffinTechnology.com.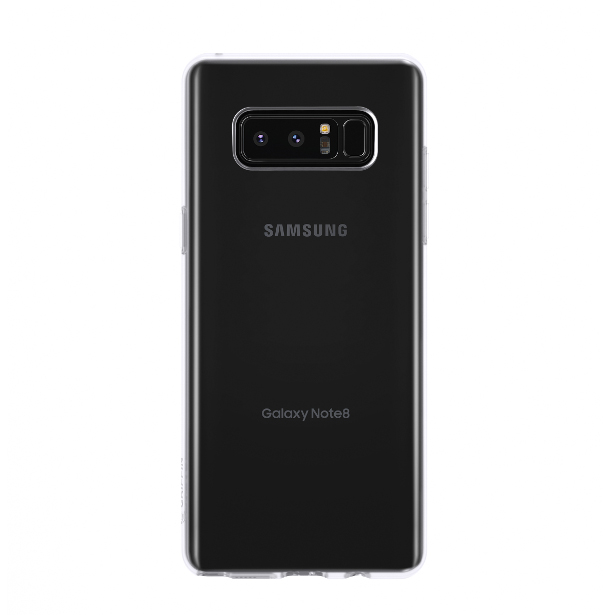 The slim fit hybrid Reveal™ case (£14.99) is composed of co-molded polycarbonate and TPU, with a one-piece polycarbonate shell. It features ultra-thin rubber edges to give extra protection to the Samsung Galaxy Note8 device.
Recon Observation Drone
£49.99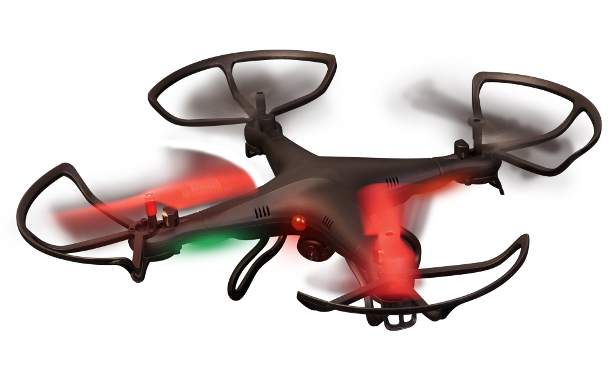 Take to the air with the Recon Observation Drone and shoot videos from the sky!
Available at www.hawkin.com
hQ LED Outdoor Light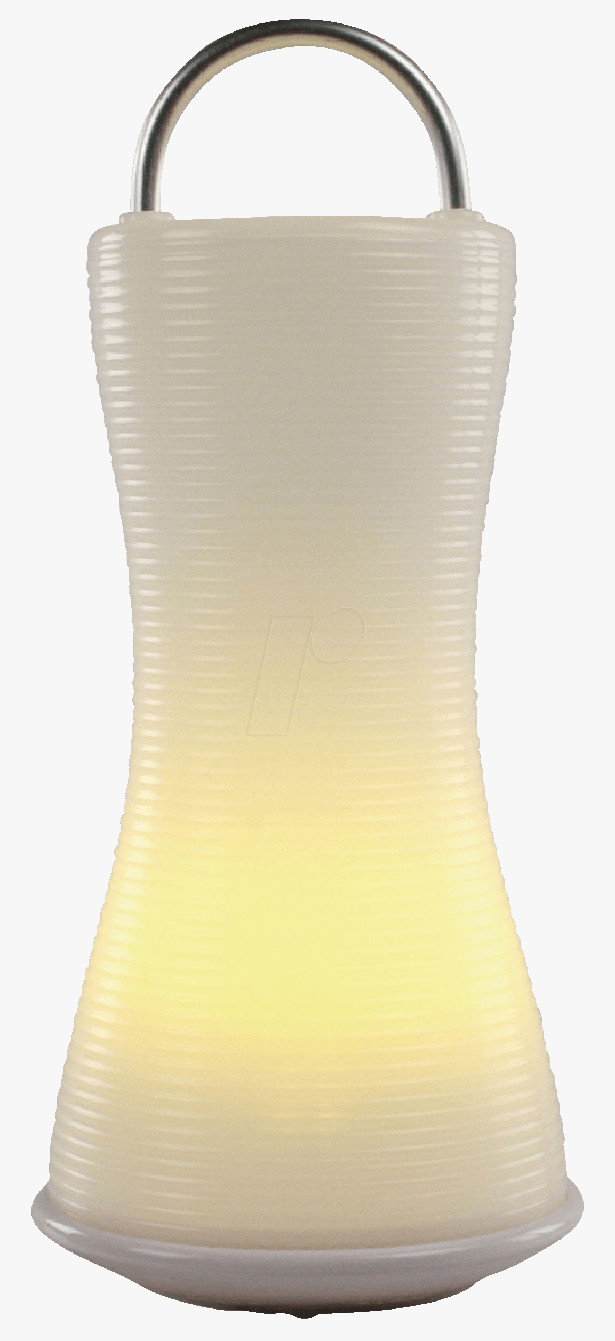 The perfect night-time addition to illuminate freshers' parties and outdoor events!
Available at www.reichelt.co.uk
reichelt is an online electronics retailer, with many products up to 20% cheaper than elsewhere in the UK
As summer draws to a close, those heading off to university have a lot to think about. Between making friends, settling in a new town, working out which lectures to go to and picking up as many freebies as possible, there's a lot to juggle and plenty to forget.
One important thing you might not have thought of is how you're going to get around. If you're taking a car up for your first term, along with parking and petrol to think about, you'll need insurance. And if you don't have a car, but plan to borrow a friend or family member's for that first supermarket shop or road trip, you'll also need to be suitably insured.
However, car insurance is getting more and more expensive – it has risen by 11% in the last year alone. These rising costs are hitting young drivers especially hard, so for those who only drive once or twice a week, or less, it's worth thinking about alternative insurance options.
Cuvva is the UK's first ever car insurance app and operates on a pay-as-you-go basis, perfect for when you need to borrow a car. You can get insured for as little as an hour up to 28 days and it only takes three minutes to sign up and get comprehensively insured. It's all done via the app, so there is no need to spend ages waiting on hold.
The idea for Cuvva came about after the founders were frustrated that they could order a taxi or takeaway straight from their phone but it was such a hassle to get insured on someone else's car for a short period. With Cuvva you get insured for as little as an hour in a matter of seconds.
To find out more about Cuvva go to https://cuvva.com/sharing
Student Insurance
by Dr Matthew Connell, Director, Policy and Public Relations at The Chartered Insurance Institute
Heading off to university or college is an exciting time and for most students it's likely to be the first time you've managed your own finances. While you're budgeting for the student union bar and chilli cook-ups, it's also essential to factor in the cost of some contents insurance in case your possessions are stolen or damaged.
What sort of cover is available?
You can either buy a standalone home contents policy or some insurers will add a student to a parent or guardian's home contents policy.
Specialist standalone student insurance policies are offered by a number of insurers – including the NUS's recommended provider, Endsleigh. The cover is tailored to the needs of students. Policy prices will depend on your age, your university's location and the level of cover you go for. Policies have a set limit on the value of a single item that the insurance company will cover as standard, so it's best to check it's sufficient.
You may find the items you head off to university with are already covered on your parents' home insurance policy (free to you!). So it's worth checking what you're already insured for instead of duplicating with a standalone policy. Not all insurers include this cover automatically – your parents may have to ask for it and the level of cover varies depending on the policy, and may require an additional payment. Read the small print carefully to make sure there are no exclusions that could leave you without protection. For example, you may only be covered for theft involving a break in – not helpful if you live in shared accommodation. It's important to note that any claims you make will impact on your parents' claims history and may result in increased premiums.
Do you really need insurance?
Students often own smartphones, iPads or tablets and MP3 players which mean their total belongings can easily add up to a sizeable amount of money. Unfortunately, this makes students easy pickings for thieves. So unless you can easily afford to buy new stuff, insurance is a must.