France hopeful for six nations success
With the next Six Nations tournament in early 2021, rugby union fans are once again clamoring to see some international action after a few month's hiatus. Old scores will be settled and new rivalries inflamed. However, one of the Six Nations' most famous rivalries has risen to the fore – separated by the Channel, current holders England and the highly talented French side are expected to be two of the highlight squads of the tournament.
France kick things off with the tournament opener in Rome in early February, facing off against the less fancied Italian fifteen, a match they are expected to breeze through. In fact, Les Blues go into the tournament as solid title challengers. It's a team of dynamism and youth, containing some of rugby's best young talent. As we take a look at the backbone of promising new players that make France the team they are, there's no question that England, South African, and the All Blacks will be taking notice too, as they look ahead to the next World Cup.
A lack of Ntamack?
Romain Ntamack followed his father, Emile, in entering the France team. As France's starting fly-half, it's easy to forget he's only 21 years old. A combination of size, speed, and technique – specifically a devilish knack for fast, well-timed, and smart passing – make Romain the cornerstone of the young stars studded through the French squad. He made his first headlines after being awarded the World Rugby Breakthrough Player of the Year, back in 2019. As French fans are currently acutely aware, Ntamack's recent injury, a broken jaw picked up on domestic duty for Stade Toulousain against Union Bordeaux-Begles, could spell severe consequences for their Six Nations hopes in 2021. It was Ntamack and his partnership with scrum-half Antoine Dupont in the last Six Nations that was enough to earn the two players' respective nominations for Player of the Championship. They are still highly favoured by the bookmakers though as they are the second favourites at 9/4 in the latest rugby union betting odds, as well as 5/1 to complete the Grand Slam.
Delightful Dupont
Dupont might only stand at 5ft 8, but the 24-year-old makes up for his stature with a quite astonishing amount of energy he brings to a game. His vision and game management, coupled with impressive athleticism make him the perfect one-two punch with Ntamack. Particularly noted for his game IQ, his support runs have resulted in many critical tries, notably his link-up with Ntamack to score a try against Ireland in the last Six Nations – a perfect example of the abilities the two have when matched up.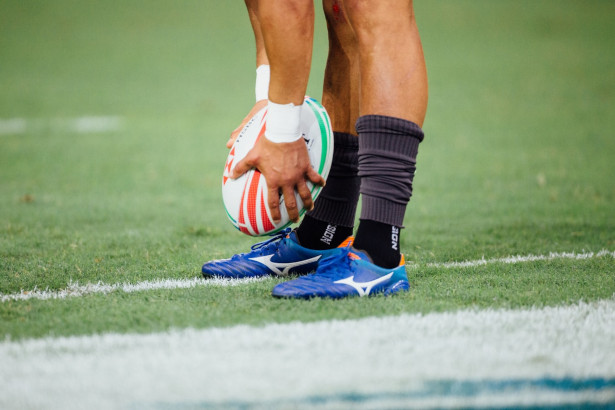 Source: Unsplash
Uncapped Potential
A testament to Les Blues' side is the depth of talent with talents such as Jordan Joseph currently uncapped. As a back row, his spot in Racing 92 in the Top 14 has marked him as a player with huge potential to be a part of the French squad in the future. Being physically imposing is really only an element of the back row position. It's the intelligence to position yourself in defensive situations that make these players truly impactful. As a member of the World Rugby Under-20 Championship winning sides in both 2018 and 2019, as well as the individual achievement of World Rugby Junior Player of the Year in 2018, speak for themselves. Players like Joseph are why France doesn't just boast favourable odds going into the Six Nations, but also in future tournaments. They could be the foundation of France's next rugby dynasty, and the rest of the world has to take note.