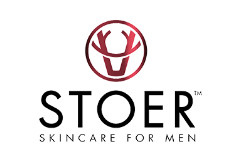 NEW STOER SKINCARE FOR MEN FOAMING FACE WASH. www.stoerskincare.com HI-TECH CLIMA 5 ™ TECHNOLOGY.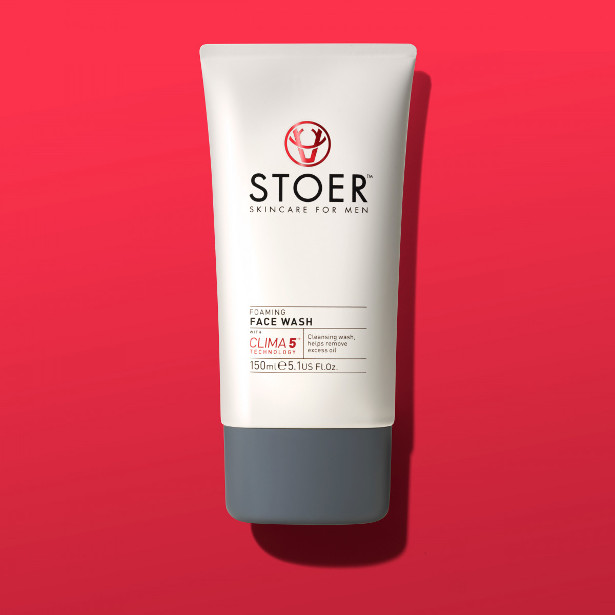 TWITTER | FACEBOOK | INSTAGRAM
STOER Skincare For Men Foaming Face Wash £24.00 / 150ml Cleansing wash, helps remove excess oil
Triple purpose: cleanser, beard wash and shave prep. Cleanses, nourishes and protects the skin. Keeps excess oil at bay. Un-clogs pollution from pores. Boosts performance of serums and moisturisers.
What is it? This all-in-one daily face wash helps keep skin clean, clear and nourished while multi-tasking as a conditioning shave preparation beard wash.
What does it do? Proper cleansing is the bedrock of any man's grooming routine, helping keep skin free of grease and grime, minimising the risk of spots and blackheads and improving the performance of serums and moisturisers. STOER's Foaming Face Wash gently removes pore-clogging pollutants and also helps remove excess oil, whilst the unique Clima 5™ technology nourishes and protects skin as it cleanses. So creamy and hydrating, it can be used for shaving too.
Directions As a cleanser: Apply a small amount to damp skin and work into a lather. Rinse thoroughly after cleansing. For beards: Add a little more product and work into the beard with fingertips, before rinsing with tepid water. As a shave prep: Apply liberally and work into a creamy lather with fingers or a shaving brush.
Clima 5™ Technology STOER's unique Clima 5™ Technology features naturally-sourced active ingredients from four continents to help firm, hydrate and protect skin from pollution and other environmental aggressors.
Did you know? Studies have shown that the skin of city-dwellers exposed to pollution ages at a faster rate than those living in the countryside, making through cleansing to remove pore-clogging pollution particles crucial! STOCKIST INFORMATION: Harvey Nichols, London | www.harveynichols.com & www.stoerskincare.com