Tesco wins 'retailer of the year 2019' at free from food awards for fifth consecutive year

Tesco has been awarded the title of 'Retailer of the Year 2019' at the annual FreeFrom Food Awards, retaining its crown for a fifth year in a row and sweeping up a total of 27 medals across product categories such as breakfast foods, chilled meals, breads, snacks, desserts and sweet treats for kids. Amongst the list of Tesco winners is the Free From Garlic Chicken Kievs, Free From Katsu Chicken Curry Rice Ready Meal and Free From Mozzarella Sticks.
The 'Retailer of the Year' award comes after Tesco achieved the most overall points from judges, beating competitors such as ASDA and M&S. The awards celebrate innovation and praise excellence within the free-from industry.
With an 8 per cent increase (26 million) in the number of shoppers looking for foods to meet a lifestyle or dietary requirement, according to Kantar World Panel, Tesco has grown its Free From range 13 per cent (14 million) in terms of buyers and now includes over 173 own brand products. The range champions delicious and inspiring foods across the widest choice of products, to help take the stress out of shopping and preparing so customers are free to enjoy the food without the faff.
Winning products from the Tesco Free From range include:
Gold
Tesco Free From 2 Garlic Chicken Kievs
Tesco Free From Coconut Oil Alternative to Cheese with Peppercorns
Tesco Free From Macaroni Pasta
Tesco Free From BBQ Sweet Potato & Red Pepper Corn Strips
Tesco Crispy Breaded Haddock Fillet Goujons
Tesco Free From 6 Assorted Splits
Tesco Free From Strawberry & Vanilla Cones
Silver
Tesco Free From 2 Blackcurrant Cheesecakes
Tesco Free From Choco-Nut Pillows
Tesco Free From Bran Flakes
Tesco Free From Beef Lasagne
Tesco Free From Katsu Chicken Curry & Rice
Finest 12 Toulouse Mini Sausages
Tesco Free From Mozzarella Sticks
Tesco Free From Carl the Catepillar Cake
Tesco Free From Jalapeno And Chilli Cheese Alternative
Finest Free From Dark Chocolate Ginger Cookies
Free From Stem Ginger Cookie
Bronze
Tesco Free From Sliced Seeded Bread
Tesco Free From Mayonnaise
Tesco Free From Batter Mix
Tesco 2 Crispy Breaded Cod Fillets
Tesco Free From Multigrain Hoops
Tesco Free From Belgian Chocolate Wafers
Tesco Free From Smoked Cheese Alternative
Tesco Free From Cookies & Cream Biscuits
Tesco Free From Chocolate Eclairs
Paula Austin, Product Development Manager for Free From range at Tesco commented: "With a choice of tasty, exciting foods, the Tesco Free From range hopes to take the hassle out of free-from meal times. We work hard to innovate the products in the range for our customers with allergies and intolerances, or those just simply choosing to lead a free-from lifestyle. We're extremely proud to have been awarded the title of 'Retailer of the Year' for a fifth year in a row and hope that our customers enjoy the products in the range just as much as we do."
The award marks the commitment of Tesco to ensure the Free From range brings a variety of quality, breadth and innovative product choices for customers who are seeking a free-from solution to allergens within their diet.
Amazing Beauty Gift Idea for Mother's Day USA…. Nanshy products Help you to look and feel better! www.nanshy.com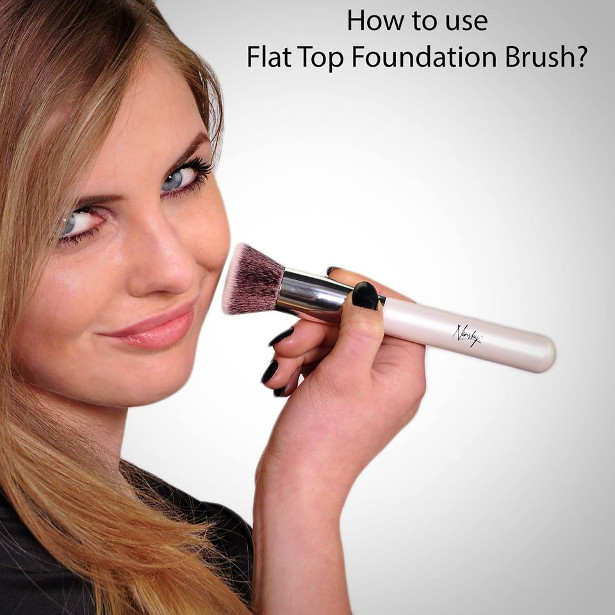 FACEBOOK | TWITTER | INSTAGRAM
Help you to look and feel better by using the best quality makeup tools available on the market.
Here at Nanshy we aim to provide you with the best possible makeup tools and affordable pricing. We care about your appearance and would like you to have access to professional makeup brushes used by Makeup Artists, at a fraction of the price that other brands charge.
We also care about Animal's safety so you will never find any fur in our brushes. All materials are synthetic – soft and safe to your skin.
Paula Pokora, Damian Krzyzanowski
Awards
The Pure Beauty Awards 2014 – Silver
Approved by PETA.org
Products
Makeup Brushes
Makeup Sponges
Makeup Storage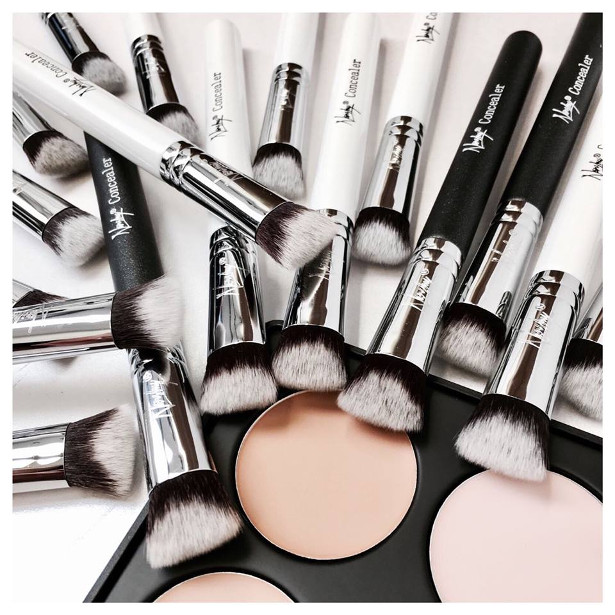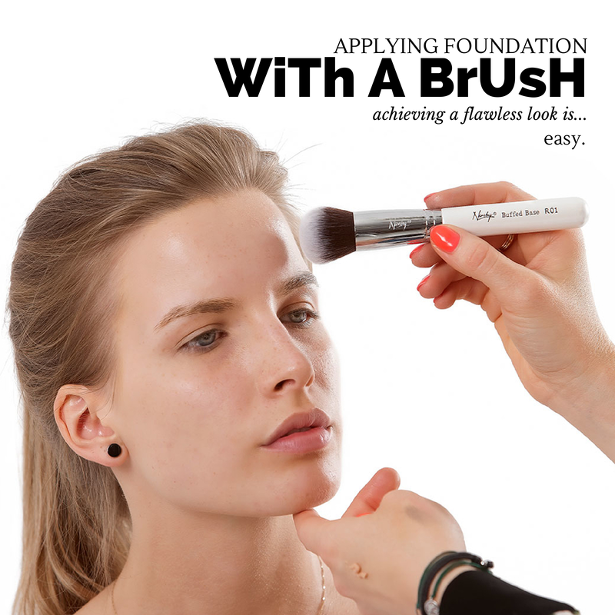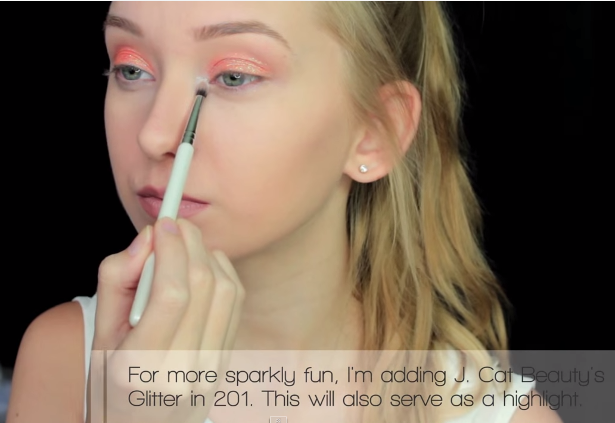 MOOGOO ANNOUNCES 'UDDERLY' FANTASTIC MOTHER'S DAY PACKS
(PLEASE NOTE MOOGOO HAVE SITES FOR USA HERE www.moogoousa.com & UK HERE www.moogooskincare.co.uk

FACEBOOK | INSTAGRAM | TWITTER
Burleigh Heads, Queensland – MooGoo Skin Care is excited to announce the launch of two brand new gift packs – the Day Time Awakening Pack and the Night Time Pamper Pack – just in time for Mother's Day next month.
The two packages are the perfect gifts for deserving mothers across the country who are eager to use natural, gentle products on the skin.
MooGoo Skin Care started because the company's founder Craig Jones was trying to help his mother who was struggling with psoriasis.
"Back in the early 2000s, my family lived on a farm in Western New South Wales, and at the time I was posted to Perth teaching RAAF pilots advanced flying training. I would talk to my mother regularly and she would often tell me about her psoriasis, which is an incurable skin disease that causes flaking," he said.
"One time when I visited her, I saw she was combatting the itchiness by applying a cream made to keep cow udders soft and supple for milking. I couldn't believe it! The cream was so greasy and heavy that she couldn't even put her clothes over it. I thought there must be a better way for my mother to gain some relief and was determined to come up with something to help.
"One afternoon, in my little kitchen in Perth, I gathered together some natural ingredients and learned how to make a version of the udder cream that wasn't so thick and would actually soak into the skin."
Craig said the two specially created Mother's Day packages were perfect for both early bird and night owl mums.
"Or you could treat your mother to both and show her how much you love and appreciate her all day long," said Craig.
"Our use of gentle products made with a lack of harsh and synthetic ingredients are the perfect way to show your mother just how much you care for her."
The Day Time Awakening Pack includes MooGoo's Milk Wash, Anti-Ageing Face Cream and Tinted Strawberry Lip Balm, while the Night Time Pamper Pack includes the Relaxing Bubble Bath, Night Cream and a Vanilla Candle (which pairs perfectly with a glass of wine!). The packs retail for $40 each.
—–
MOOGOO SKIN CARE
Founded in 2005, MooGoo Skin Care is led by Craig Jones, who created the brand's first product in his Perth kitchen in an attempt to help ease the pain of his mother's psoriasis, noting she had been using a cream designed for cow udders to treat her debilitating skin condition. MooGoo's range has since expanded to over 40 products and reaches customers with irritable skin problems in more than a dozen countries. All ingredients are proudly listed on the website and include only natural, gentle and food-grade elements. Based in Burleigh Heads, MooGoo does not contain any synthetic chemical ingredients. To learn more about MooGoo Skin Care and their range of cruelty free products visit www.moogoo.com.au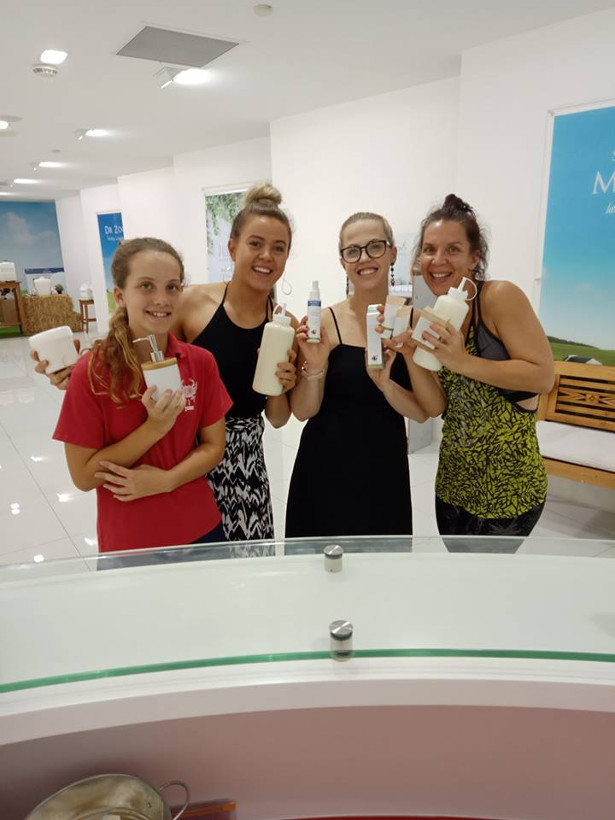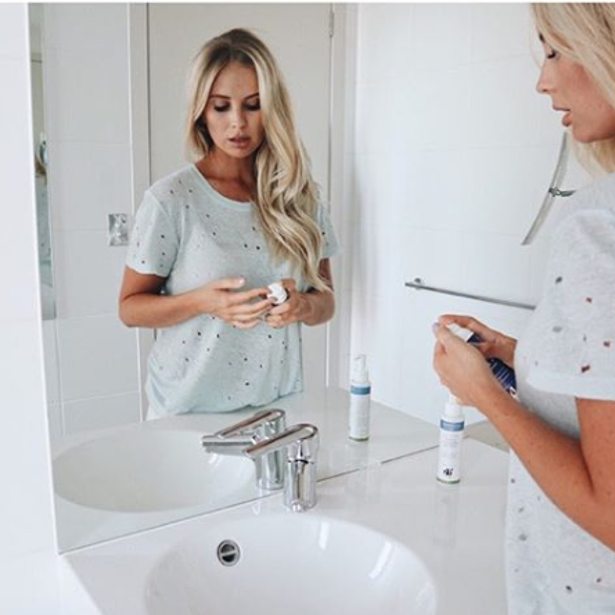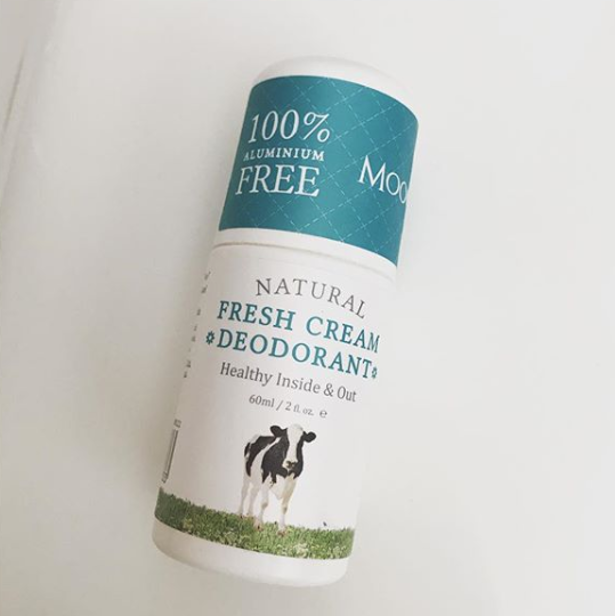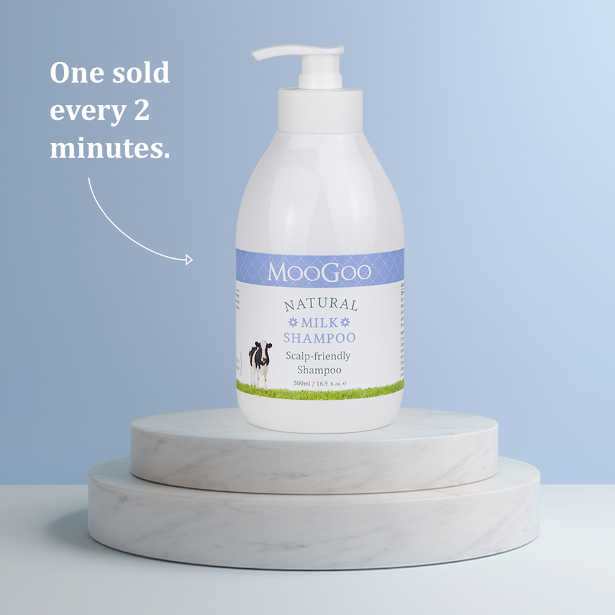 A small handmade shop on Etsy called Sweet Dreams and Sparkle.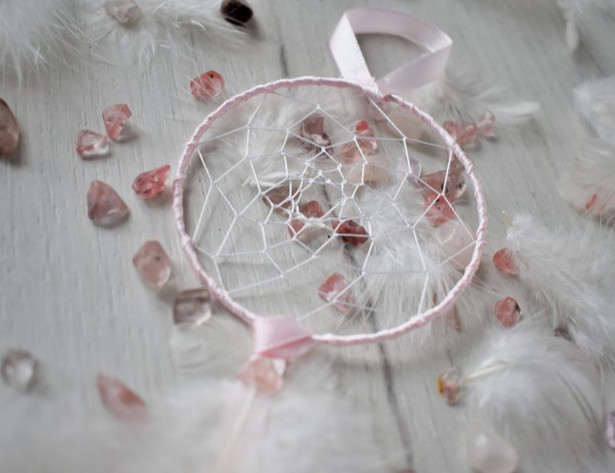 Mini Rose quartz dream catcher!
Perfect for any mother as the crystal used, apart from absolutely gorgeous is a symbol of love. Its small and can be carried everywhere as a lovely keepsake. https://www.etsy.com/listing/694406205 This is a link to my Etsy listing.
They have over 100 different dream catchers and mobiles and most of them would make a great Mother's day gift. The the Mini Rose Quartz Dream catcher will fit any budget and taste, making it the perfect choice for any mum.
THIS COULD BE THE ULTIMATE NEW MOTHERS DAY GIFT AS WELL AS THE WORLD'S MOST EXPENSIVE NAPPY CREAM LID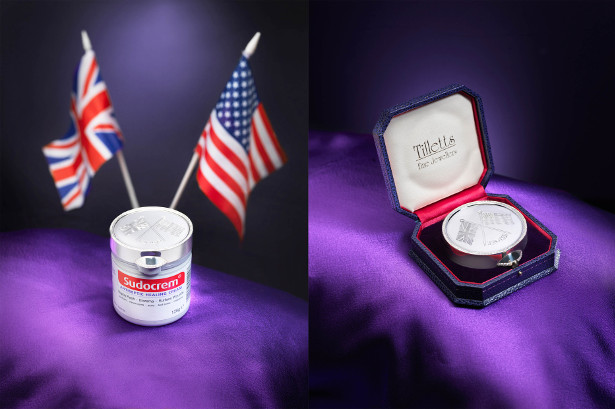 Any moment now the Duke and Duchess of Sussex will be welcoming a new member into their family – a historic moment and a cause for celebration for the whole country.
Norwich-based, independent family jewellers Tillett's has created the Meghan Sparkle, a diamond- encrusted Sudocrem lid to celebrate the royal birth.
With a price tag of £4,250, the 'Meghan Sparkle' is a pavé-set 925 silver lid, hand-engraved with the flags of the United Kingdom and the United States of America, sized to fit a 125g pot of Sudocrem. Capturing the "natural charisma and sparkle of Meghan herself" the lid will be sold with all the proceeds going to the charity Ickle Pickles which provides intensive care equipment for premature babies.
"We wanted to create something that reflected the sparkling warmth & charm of Meghan's personality whilst also creating something unique to celebrate the imminent arrival of their baby!" comments Lorraine Tilletts managing director of Tilletts.
"It's brilliant that this bespoke, one-of-a kind diamond Sudocrem lid can also provide valuable help for Ickle Pickles" said Alice Bamford, Sudocrem Brand Manager.
The solid silver, 'most expensive nappy cream lid', has been designed and hand-crafted in the workshop of Tilletts in St Giles Street, which was established in 1908 and is a member of the UK's foremost jewellery trade body the National Association of Jewellers. The responsibly sourced pavé set diamonds, with a total weight of a minimum of 1.40ct, are set around the edge and on the lip of the lid.
For those who can't afford the £4,250 price tag, the good news is that Tilletts can be commissioned to make a Sudocrem lid in sterling silver, engraved with your own baby's initials for just £1,750. And all the profits from commissions will go to the Ickle Pickles charity!
Our Fact Box:
The birth of Meghan and Harry's baby will be a landmark for UK history books; he or she will be the first half-American (and also the first bi-racial) baby in the close line of succession to the British throne. As significant and momentous as this birth will be, Meghan should be grateful that it's taking place today – Prince Charles's was the first royal birth not attended by the British Home Secretary. The centuries-old custom (to ensure that the baby was not an imposter!) was ended in 1948. Sajid Javid's hand-holding support will not be required!
And while on the subject of historical perspective… Sudocrem was invented in Dublin in 1931, when Princess Margaret was a year old. That's a lot of babies' bottoms – regal or otherwise – it has nurtured in almost 90 years!
And in the day-to-day world of royally scraped knees, we've got something a little more low-key to offer. When it comes to minor injuries, it's reassuring to know that everyone gets a blister, even Prince Harry – a bit of a rugby fan himself.
As a gift to 50 of those big babies out there, we'd like to offer My Little Sudocrem. With a versatile new recipe developed by Sudocrem to help the sportsman on-the-run, this soothing skin cream is perfect for treating any manner of minor sporting complaint. A handy pot of cream that's always to the rescue, no matter what the complaint, this little fella comes in a 22g pot small enough to fit into the side pocket of your gym bag.
RRP for My Little Sudocrem: RRP: GBP2.99 per 22g pot. Available nationwide at Boots, Tesco, Asda, Superdrug, Savers & independent pharmacies.
Always read the label.
Visit www.sudocrem.co.uk for more information.
With Mother's Day around the corner, here is a product designed to make life easier for moms. Endura Flap, a leading creator of high quality, all-weather pet doors, keeps your pet happy and your home free of unwanted accidents – a must-have for busy moms with pets.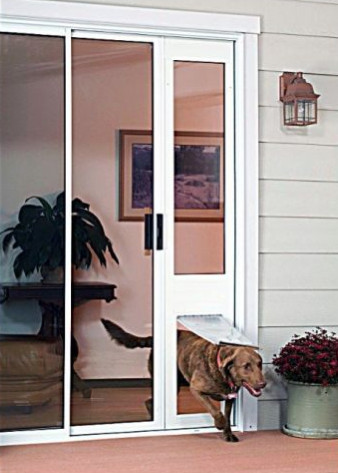 The Endura Flap® Thermo Panel 3e™ is revolutionary pet door made for sliding glass doors. It requires no tools for installation, blends seamlessly into the home, and is the most insulated pet door on the market, containing gusts of wind up to 50 mph. Each door also comes with a locking cover, which keeps your furry friend inside when you need it. Moms everywhere can let out a sigh of relief when they don't have to rush home to take the dog out or have to clean up accidents in the home.
Endura Flap makes your home more efficient and keeps out the messes furry friends can cause – the perfect solution for moms in a hurry. Please let me know if you are interested in including an Endura Flap product in any upcoming Mother's Day features. Endura Flap is sold at both on Amazon and at Home Depot. For more information, visit https://www.enduraflap.com/.
Giving Assistant is a way for your loyal fans to save this Mother's Day.

https://givingassistant.org/
As families shop for Mother's Day, Giving Assistant will be partnering with retailers and brands to bring special offers, deals and discounts to shoppers. We strive to make both saving and giving easy with our free convenient browser button alerts shoppers when they're browsing a cash back eligible site. It automatically loads the latest promo codes. This allows shoppers to continue shopping without needing to click away to search for coupons.
In addition to saving money, shoppers can earn cash back, which can be donated to any of the over 1.5 million 501(c)3 nonprofit and charitable organizations in the U.S. It is the mission of Giving Assistant to transform everyday shopping into charitable action. We are committed to raising $17 million for charitable organizations by the end of 2020.
RE5CUE APPAREL COMPANY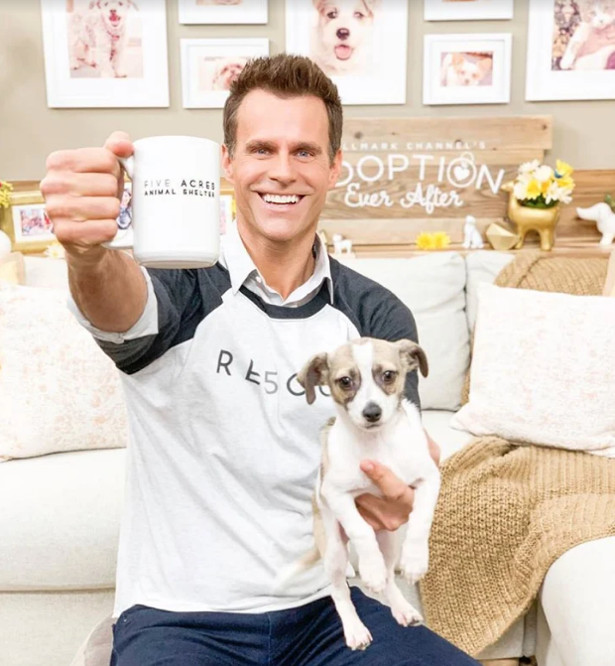 RE5CUE Apparel Company was created by lifelong animal lover Sean Lashley of St. Louis, MO. Lashley, the son of a veterinarian (father) and luxury boarding kennel owner-and-operator (mother), sought to make a difference in his community in advance of his 40th birthday. A member of the Advisory Board of Five Acres Animal Shelter – one of the largest no-kill animal shelters in the greater St. Louis metropolitan area (including both Missouri and Illinois) – Lashley committed to raising $40,000 by the time he turns 40 years of age on September 12, 2019. RE5CUE Apparel Company was created to help achieve that goal. Forty percent of every sale goes directly to Five Acres Animal Shelter with the other 60% going to the hard costs of creating the product, hosting the e-commerce site, etc. Monies are paid directly to the shelter through the e-commerce partner, One Mission. Lashley makes no money off the sale of any of the products. The site also offers the opportunity to make a monetary donation to Five Acres without purchasing product.
See more at :- https://bit.ly/RE5CUE
ABOUT FIVE ACRES ANIMAL SHELTER
As a 501C3 non-profit organization, Five Acres Animal Shelter does not receive any tax funding. Instead it relies completely on private donations, corporate support, events and grants to continue its mission of enriching the lives of pets in need and families with thoughtful placement through C.A.R.E.-Compassion, Advocacy, Responsibility and Education. The shelter is one of the largest no-kill animal shelters in the greater St. Louis metropolitan areas – serving both Missouri and Illinois.
Sustainable and Environm entally Conscious Accessories are the
Future of Fashion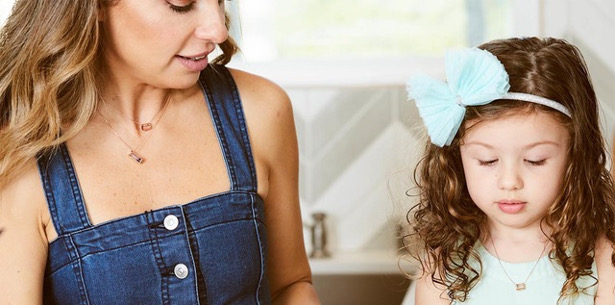 It's only natural to get inspired when you're on vacation, and with spring break upon us and summer around the corner, Congés (https://congeslife.com/) encourages you to take a break from the daily grind and zen out! Inspired on her honeymoon in Bora Bora, Congés is French and means "to be on holiday," and now for the Los Angeles native Congés designer, Hasmig "Jasmine" Penna, it's a state of mind. Striking a chord of personal well-being and being true to yourself, Congés is a sustainable fine jewelry line perfect for luxury lovers with a conscience.
Sustainable brands are the future, and trendsetters are craving accents they identify with, that empower and have meaning. Congés jewelry brings harmony to pre cious metals, jewels, and natural stones to accentuate personal power and positive energy. With Mother Nature at the forefront of all of CongeÌ s creations, each piece is consciously created with the highest attention to detail and the most respect for our earth's natural beauty.
The popular collection embodies the experiences of Penna's life-enhancing courage, self-awareness, and empowerment. "Much like my mentor, my grandmother, at a young age I got lost in the world of adornments. I loved the reconstruction of vintage clothing and accessories. It was then, I determined that I too would be a designer," recalls Penna. Following through on her dreams, Penna obtained a degree from FIDM in Business and Product Development, and went on to create beautiful works of art in her designs. Today, CongeÌ s offers something for everyone:
The best-selling Signature Collection is the foundation of complete enlightenment. Providing metap hysical energy that amplifies love, balance, and vitality this delicate assortment is designed in 18k gold. All stones are kept in their raw, natural beauty that exude positive and protective energy. No filters needed!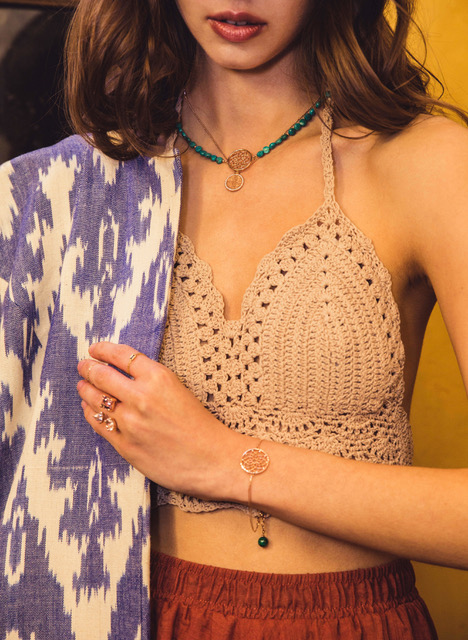 The Personalized Signature Collection is a symbol of a close bond. Choose your stone and your initial, then share with a loved one to deepen the feeling of safekeeping and love. Designed with Penna's son in mind, this concept quickly became popular for parents and their children. A magical reminder every person deserves.
The Third Eye Collection is an extension of your intuition. Designed to help you trust your inner intelligence, the white diamonds signify clarity, the colored center stone represents vitality, and the black diamond lashes show the balance within yourself and nature. Wear this collection with confidence and make a bold statement.
The Dream Catcher and Native Am erican Collection is your connection to nature. Designed with a gold web the dream catcher is meant to bring wisdom by filtering good ideas and trapping the bad. This collection captures Penna's connection with the great outdoors and belief that everything comes full circle.
The Scarab and Ancient Egypt Collection is the influence of family heritage. The magical scarab creature is believed to symbolize change, self-betterment, and immortality. The Ancient Egyptians believed the scarab imbued protective powers that warded off evil and provided good fortune for the owner. Collect or gift this memento to welcome a new chapter.
The Journey Collection is the protection and discovery of life's journey. CongeÌ s Journey Icons come in a leather pouch and securely hold a collection of stones sourced from around the world and specially curated to channel energy. Penna has unified these stones based on synergy for the following: work, home, hotel, airplane, car, and hospital.
This Mother's Day show the most important women in your life how much you appreciate what they do with a personalized gift from Congés. Shop the environmentally conscious line at www.congeslife.com. Get inspired @CongesLife on Instagram and discover a piece that tells your story.
# # #
About Congés:
Sustainable and environmentally conscious luxury, Congés fine jewelry accentuates the beauty of perspective through the energy of nature and power of thoughts. Made in the heart of Los Angeles with the highest attention to detail and respect for all materials, Congés only sources its precious metals, jewels, and stones from those who have a genuine love for what they do. Primarily never treated, Congés crystals should be appreciated for their unique raw beauty and value. The fine j ewelry collection embodies the confluence of all forces and experiences of Designer Hasmig "Jasmine" Penna's life and helps enhance courage, self-awareness, discovery, and healing. Congés is also available at Nordstrom.
GacLife
Say hello to Gấc – an all-natural health and wellness beverage infused with superfruit gac. Gac delivers tasty, healthy and eco-friendly drinks to your doorstep.

Keeping you healthy, hydrated, and protected, Gấc still and sparkling drinks offer the highest amount of all-natural antioxidant carotenoids with no added sugar, free from preservatives and unwanted chemicals, and weighs in at less than 25 calories per bottle.
The full line includes Cleanse, Sleep, Hydrate, Energy, Sport, Beauty, and Relax. I
Gấc is infused with gac fruit — a rare superfruit indigenous to Southeast Asia that is also known as the "fruit from heaven" packed with age-defying antioxidants, including carotenoids, polyphenols, as well as Vitamins A, C & E. Each can contains 20mg of carotenoids which can be used by your body for:
– Bright eyes and mind – vision protection for screen-based life
– A clear completion – firm and youthful skin – increase collagen levels, prevent aging and fine lines
– A steady heartbeat – health benefits for the heart and lowers risk of stroke and heart disease
– And the rest of you – helping the body grow strong, prevent infection, fight cancer cells
One 12 oz. can of Gấc Sport includes 20mg of carotenoids, which is equal to consuming 1 head of cabbage, 5 large tomatoes, 15 large carrots and 30 bunches of spinach.
Gấc is available in retail stores in California and can be purchased online with free shipping at Amazon.com, gaclife.com for $24.00 per six-pack, or $19.20 per six-pack for a monthly subscription.
The Perfect Gift for Mum!
Viakix (www.viakix.com) a family owned outdoor footwear company that sells outdoor sandals.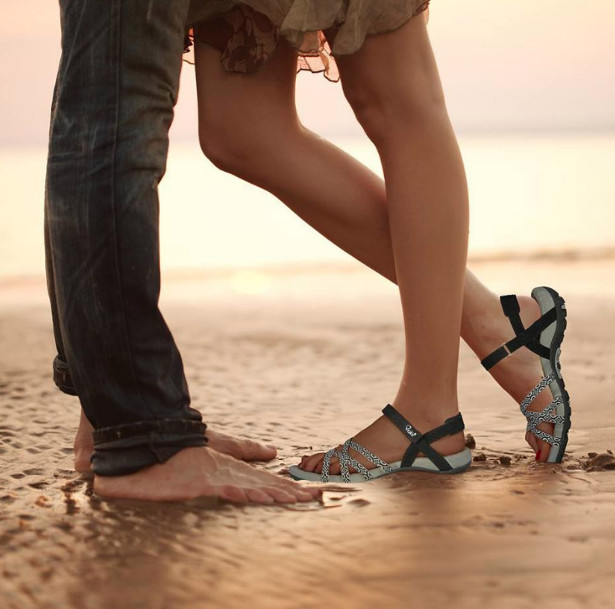 Possibly the most comfortable athletic sandals around. Their outsole are made out of a contoured EVA midsole and feature their arch support technology. The perfect footwear for a rigorous hike, a causal stroll, or a day out with other moms.
www.viakix.com
Issara
This Mother's Day, look no further than Issara's Structured Tote to spoil your loved one: its timeless, elegant design is handcrafted into your favourite work tote using premium full grain leather. It contains a 12″ macbook pouch and several compartments to keep you organised. Wear it two ways by popping out the side walls.
Product link: https://issara.co/shop/structured-tote/
At Issara, we create minimalist, luxury leather goods that are fairly priced and ethically made. Our products can be personalised with your initials and embedded with a bluetooth trackr for peace of mind when traveling.
An out of the box gift idea for the mother figure in your life that ROCKS! Why settle for flowers when you can give her an ACTUAL PIECE of the Woodstock Stage?!?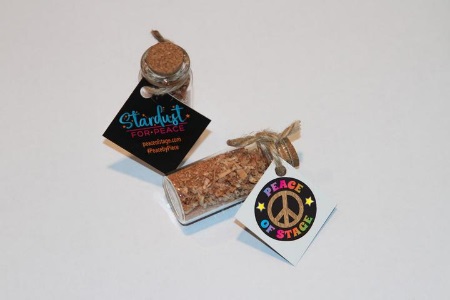 You can choose from a 'Stardust for Peace' glass bottle (only $19.69), pendant necklace ($99), stage frame ($299) or even the stage cube ($499) – whatever suits your groovy mom best! You can check out the options and shop, here >> https://www.peaceofstage.com/collections/peace-of-stage-collectibles
These items are shoppable thanks to Steve Gold and Peace of Stage LLC, which owns the original stage! A portion of sales will go to benefit charities that support causes that reflect both the Woodstock zeitgeist and resonate with today's generation. It is the perfect gift for a grandma to bring back memories of the 'good ol days!'
www.bjspjs.com.au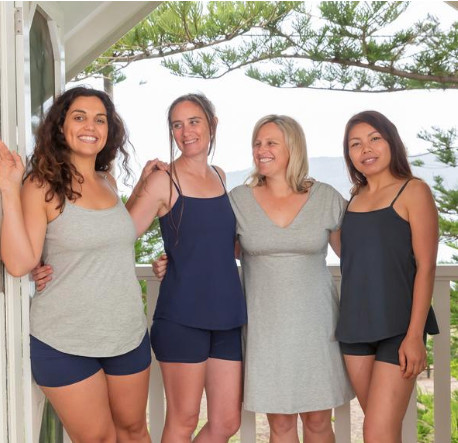 Leisure wear and pyjamas that are perfect for all mums – young and old. Great for all women! Their range is ethically manufactured in Australia using premium quality organic cotton, eco-friendly, sustainable etc….. Perfect for pregnant or breastfeeding, comfortable, fashionable and confidence boosting 🙂
A picture book for moms >"The Uterus' Guide to Raising a Baby"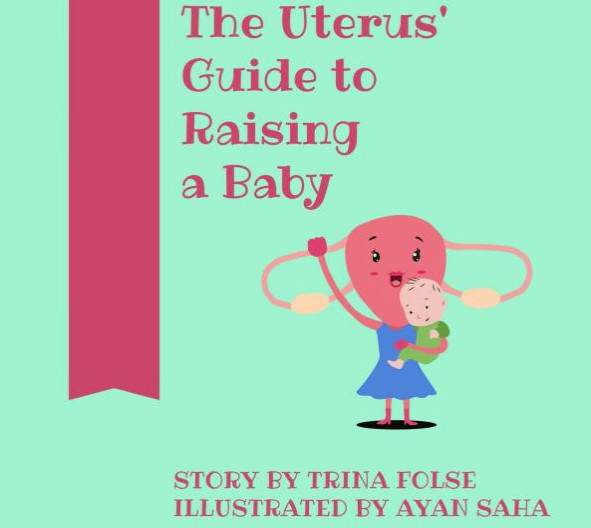 You can find it on Amazon here:
https://www.amazon.com/dp/1732597715/
AUTHOR COMMENT!
"I want new moms to feel empowered in their new role as mothers. My mission in creating this little picture book for moms was for them to walk away from this book knowing that the struggles they are facing are normal and that they feel heard.
"The Uterus' Guide to Raising a Baby" is told via Uty, the uterus' perspective. Uty is the epitome of style with her high heels and many outfits through the short 32 pages. She leads you on a journey from finding out you're pregnant right up through the first year and the most beloved of all mothers, the tantrum stage.
She's witty, unique, and comple tely relatable to mothers in all seasons of the journey. This book is a perfect gift for expecting mothers, baby showers, Mother's Day, or just to have a laugh for 5 minutes.
Here is one of the reviews I have on Amazon,
" A great book for new mom's preparing for motherhood! It brings to light all the little moments that aren't talked about during motherhood and gives a humorous twist to it. Being a new mom is hard and I read this nodding my head and laughing at each page because I can relate to all of this! A great read and I definitely recommend it. It would make a great baby shower gift or new baby gift for any mom. "
Trina Folse
https://bit.ly/2HYBIVp
www.instagram.com/theuterusguideseries
www.f acebook.com/theuterusguideseries
Forget the heart, give mum a gift from the gut!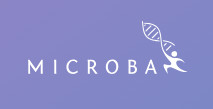 Gut health is in the health and wellness spotlight as people become more aware of the effect your gut microbiome has on your overall health and wellbeing.
Microba is an Australian biotech company dedicated to the testing, analysis and understanding of the human gut microbiome. With a cutting edge product called "Microba Insight", Microba wants people to test their gut and take control of their health.
www.cedarandstone.com.au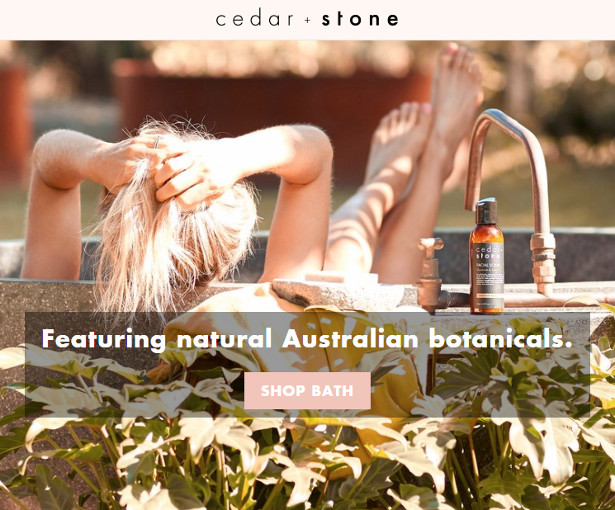 At Cedar + Stone we have so many amazing gifts for all mums, our products are all 100 natural, organic and vegan Skincare, body care and home wares. We would fit into multiple guides as we are both well into the wellness space as well as beauty.
All our products can be seen at www.cedarandstone.com.au.
OtterBox Symmetry Series
Available now, starting from AUD $54.95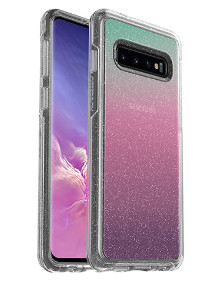 The Symmetry Series offers the perfect phone cases for the trendy millennial who has a stylish flare, yet wants to keep their phone protected. Key features include:
Ultra-slim protection in a stylish case
With a variety of vibrant colour and graphic designs, Symmetry Series brings style and personality to any look to suit your style
Fortified with drop protection to defend your Galaxy from bumps and fumbles
Available in Gradient Energy (as pictured), Love Triangle, Aspen Gleam Yellow, Ivy Meadow Green, Tonic Violet Purple and Black

Fishbrain BiteTime™ – the world's most advanced fishing forecast
Data-driven insights present the best time to catch particular fish species, ensuring anglers are prepared ahead of their trip
Data is analyzed from Fishbrain's 5.4m catches and over 30 geographical attributes, including the weather and climate
Fishbrain (www.fishbrain.com), the world's most popular social network for anglers with over 7 million users worldwide has announced the launch of Fishbrain BiteTime™, the world's most advanced fishing forecast. The feature, available as part of Fishbrain's Premium offering, provides users with data-driven insights on the best time to catch particular species of fish, making it easier than ever to land their dream catch.
Fishbrain BiteTime™ utilizes cutting edge machine learning capabilities to analyze data from the 5.4 million catches already logged on the app and over 30 geographical attributes (including sun altitude, moon phase, temperature, air pressure, wind speed etc.). The tool takes into account climate data and trends, tailoring to how 50 different species of fish react to such conditions. Fishbrain BiteTime™ replaces Fishbrain Forecast, a tool launched in 2014 which was based on much simpler statistics.
Using this data, Fishbrain BiteTime™ presents, in the form of easy-to-follow bar graphs, the optimal time to catch a particular species of fish on any given body of water around the world. For example, if a user was planning on fishing at Furnace Lakes or the River Thames, they could see that the best time to catch a mirror carp would be 9pm. Fishbrain BiteTime™ allows users to plan their trip accordingly, giving them the best possible chance to catch more fish.
Johan Attby, Fishbrain CEO and co-founder, comments: "Fishbrain BiteTime™ is a revolutionary tool for anglers and embodies our aim to give people who love fishing, whether novice or pro, the tools to have the best fishing experience possible. Fishbrain does all the complicated work so that the user can focus on the fun bit, catching fish! We are continually looking for ways to enhance our offering as we aim to become an indispensable tool in any angler's arsenal."
Fishbrain BiteTime™ is the latest tech-based offering from Fishbrain, designed to enhance the angling experience. In 2018 Fishbrain released an image recognition feature that allows anglers to automatically identify species of fish in photos. Last year, Fishbrain also integrated with Siri, enabling iOS 12 users to ask the virtual assistant to suggest local fishing spots and help log their catches via simple voice commands, such as "Siri, where can I go fishing" or "Siri, log my catch".
Fishbrain can be downloaded from the App Store and Google Play Store.
About Fishbrain
Fishbrain is the world's most popular mobile app and social network for people who love to fish. Bringing fishing into the digital age, the free-to-use app, with more than seven million users worldwide, helps create the best possible fishing experience by providing everyone – whether beginner or pro – with the tools, insights, and support to fully enjoy the world's most popular sport.
Fishbrain, twice named by WIRED as one of Europe's Hottest Startups, was founded in Stockholm in 2012, with the app launching in 2013. The startup has fostered a passionate and collaborative community, by helping them take their technique to the next level, arming them with the tools and gear needed to succeed.
In March 2018, Fishbrain raised a $13.5 million Series B round led by B Capital Group (set up by Facebook co-founder Eduardo Saverin) with participation from SoftBank Ventures Korea and existing investors Northzone and Industrifonden. Fishbrain has to-date raised $28 million.
Fishbrain CEO Johan Attby has worked in Silicon Valley and Boston, but is now based in Stockholm, Sweden. He is an experienced serial entrepreneur and previously founded Tific, a software company which was acquired by technology services solutions company PlumChoice Inc in 2011.
Fishbrain currently employs over 50 people and is headquartered in Stockholm, Sweden.
www.fishbrain.com
Your Number One Baby Booster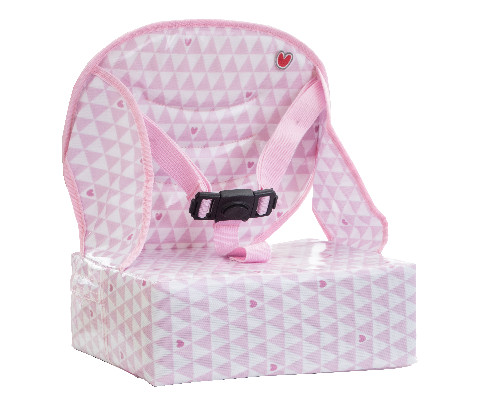 When it's time for your baby to start feeding themselves, comfortably place your little one at an appropriate height with the Easy Up Baby Booster from Baby To Love and he or she will love to be involved, eating with the rest of the family. Now it's just a matter of time before the food is on the floor and the juice has been spilled. All part of the fun and games of your child's development and there ever increasing sense of taste, touch, texture and smell. No need to worry about the state of the Easy Up though as cleaning is a breeze. Coated with a transparent layer of plastic, you can just wipe with a damp cloth and you're good to go
With the compact and portable Easy Up Booster, your toddler can sit comfortably on any chair, anytime, everywhere. Lightweight, simple and easy to use Baby To Love wanted to create a solution to the headache, a product parents can rely on. Without the over complex set up which takes more time putting together then the time your child actually spends eating in the booster seat. No clunky weighty design which is in practical for on the go and means you need yet another product to do that job, and no overly fussy design which isn't in fact efficient for parenting. Make time for the important things, creating precious memories with your little one's at dinner time with the Easy Up.
Suitable for most chairs, attach the Easy Up to both pieces of the chair, its bottom and back-rest. Then place your toddler in the booster securing the 3 point straps, each carefully positioned to keep your baby secure without interfering with their natural movement. The choice of large compressed foam makes the experience a lot more comfortable for your child, thus feeding becomes a more happy and easy activity.
The Easy Up Booster, (Blue Stripes, Pink Heart and White Stars) is available to buy online for £29.95 from BabyToLove.
Every woman deserves to feel fabulous on camera and to love how she looks in her photos and videos!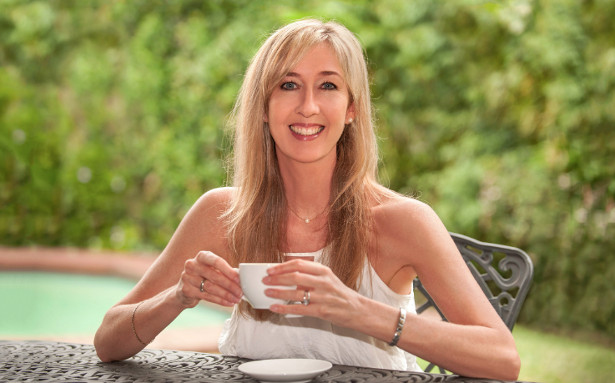 Naomi Estment offering a special 50% saving on my Confidence on Camera online course until 12 May 2019, especially for Mother's Day.
Typically, mothers spend their time nurturing others and often place their own needs last on the list.
Mother's Day is their time to shine, and my course is tailor made to help them do that!
You can simply add the coupon MDAY2019 at checkout when signing up for her course.
Here is a link for more info: https://courses.naomiestment.com/p/confidence-on-camera/


DEEP HEAT Muscle Rescue! This bundle of complimentary items both recognises how hard mum works and provides her with resources to help cope with the strains and muscle spasms that being busy causes! Up to 8 hours relief!
Relax, Restore, Relieve
Deep Heat Muscle Rescue Neck & Shoulder Pain Relieving Heat Patches provide up to 8 hours warming pain relief for those experiencing tense, stiff and aching / painful muscles in the neck and shoulder area. The patch is particularly appealing to working women as it is odourless and shaped for a comfortable fit around the neck and shoulders, which means they can get on with their working day.
Deep Heat Muscle Recue Neck & Shoulder Warming Cream has an appealing yet discreet rosemary and vanilla herbal fragrance. The warming cream has been designed with working women in mind who experience tension in their neck and shoulders. The sponge applicator applies the cream directly to these tense areas providing soothing, comforting warmth.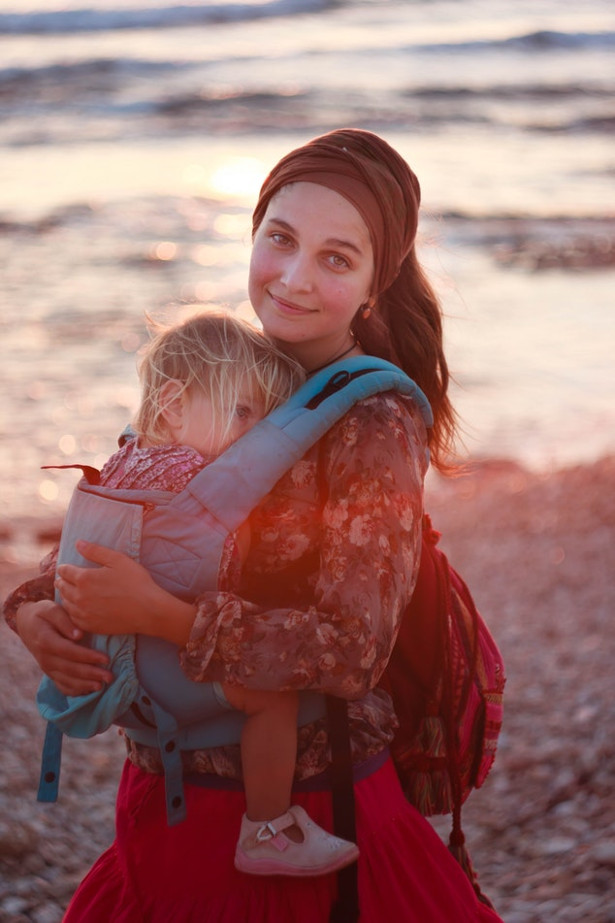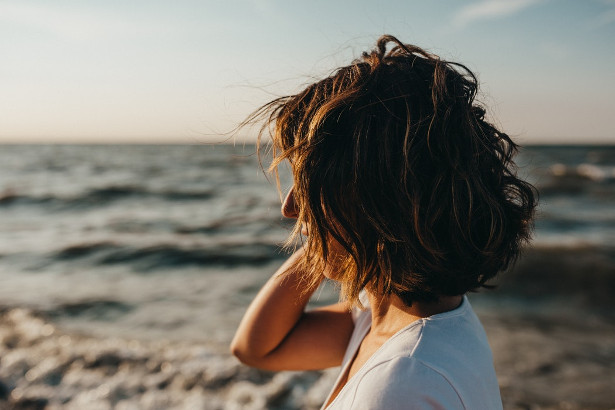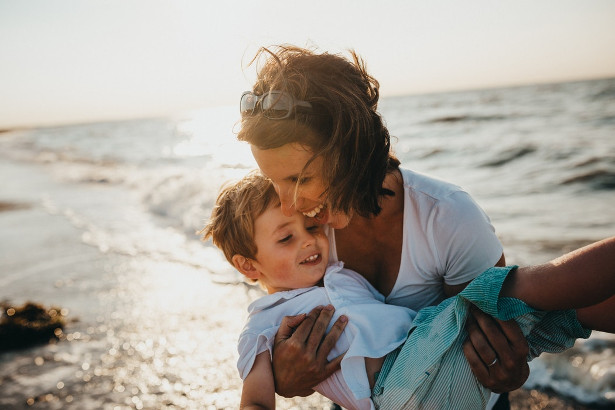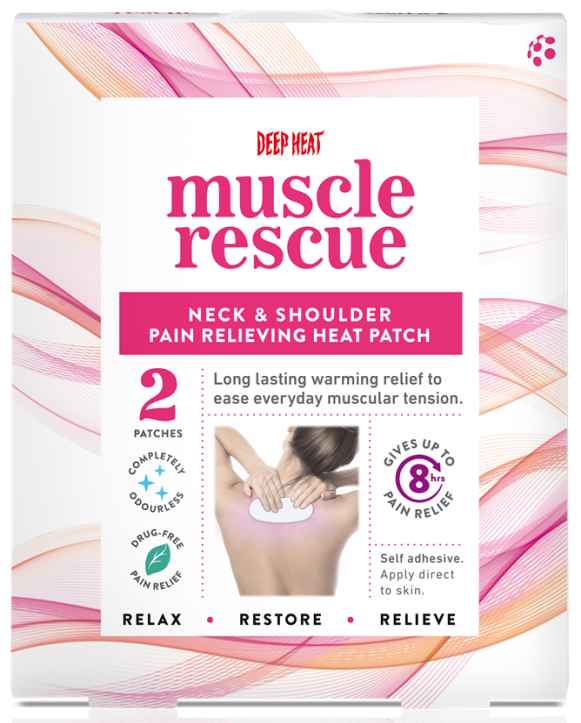 Up at The O2 giving mothers the champagne treatment this Mother's Day
Treat your mum to a unique climbing experience with Up at The O2's Celebration Climbs

Mothering Sunday only comes around once a year so create an unforgettable memory on Sunday 31st March, with a unique climbing experience Up at The O2.
Take the breathtaking climb over the famous walkway, leading to remarkable views across the capital, with a 90-minute guided experience.
Thank the wonderful mother figure in your life with a glass of Champagne Lanson at the top of this instantly recognizable landmark, andpurchase a professional photograph to treasure forever.
Choose a Sunset or Twilight Climb and take in the capital's cityscape lit up by thousands of lights. Your mum will feel like the star of the show 52 metres above the arena that has played host to world famous stars like Beyoncé, Prince and Bon Jovi.
Prices start from £30, with Champagne Lanson £7.50 per person. Tickets can be found at: http://www.theo2.co.uk/upattheo2.

Audiofly have a great range of headphones that are perfect for fitness and working out!
Audiofly AF33W MK2 Wireless Bluetooth In-Ear Headphones| RRP $59.99 | Stockist: JB Hi-Fi |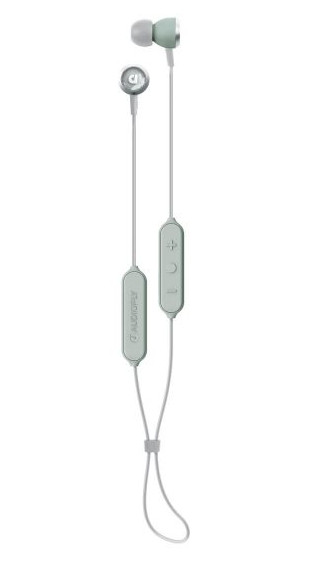 Audiofly's AF33W MK2 Wireless In-Ear Headphones are perfect for cardio, ideal for hassle-free listening without compromise. Featuring Bluetooth 4.2, lightweight and durable, the sweat resistant headphones are perfect for anyone that likes to work out while listening to their favourite content. The AF33W MK2 also comes equipped with a microphone and volume control for calls and smart device functionality and up to 8 hours play time. Complete with 3 sets of silicone tips, users have access to different sizes to achieve the best fit, isolation and sound. An everyday essential, the stylish AF33W MK2 comes in three colourways of Eucalyptus G reen, White & Rose-Gold and All-Black!
Audiofly AF100W Wireless Bluetooth In-Ear Monitors| RRP $189 | Stockist: JB Hi-Fi |
The AF100W Wireless Bluetooth In-Ear Monitors is built for performance with all the makings of a studio level monitor. With sweat resistance, a 10-meter sync range and 5 hours of playtime, these headphones are ideal for even the most demanding of workouts. The AF100W also comes equipped with a microphone and volume control for calls and smart device functionality.
Belkin Pocket Power 10K in Rose Gold | RRP $59.95 from Belkin.com/au/ and leading retailers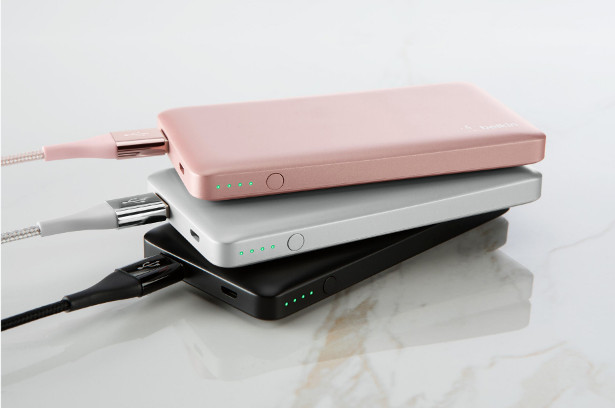 Is there anything worse than running out of juice on your phone when your trying to listen to your favourite workout playlist at the gym, out for a jog, or cycling? Cue Belkin's Pocket Power 10K, which has enough juice to charge your phone more than 3 times over. Its' rose gold finish and slimline design makes it a stylish and practical addition to your gym bag, no matter what you're up to!
Belkin Fitness Armband for iPhone | RRP $59.95 from Apple Stores
Beating that personal best is no small task. Belkin's Fitness Armband holds your iPhone securely every step of the way, so you can focus 100% on your performance. A non-slip, thin profile strap provides a secure fit that stays put even through strenuous workouts. Perforated stretch material stays breathable for added comfort. Full access to the haptic sensor in your iPhone makes it easy to access features at any point, including taking photos. Sweat-resistant and easily hand-washable, Belkin's Fitness Armband is the perfect companion whatever the workout. There are options for the iPhone 7, 8, 8 Plus, X and XS.
Belkin Active Pro Backpack | RRP $79.95 | Available via Harvey Norman
The Active Pro Backpack Bag is the ultimate companion when work keeps you on-the-go. Padded compartments protect your laptop and tablet, while dedicated storage pockets mean secure, easy organization for cell phones, battery packs, business cards, pens and other accessories. The padded back and straps provide added comfort, the base features a water-resistant coating to protect your belongings, and highly reflective strips give added visibility in low light. This high-performing, tech-friendly backpack is the perfect partner for any commute.
An Aussie mum's family run business born out of the need to create healthy breakfasts for her daughters.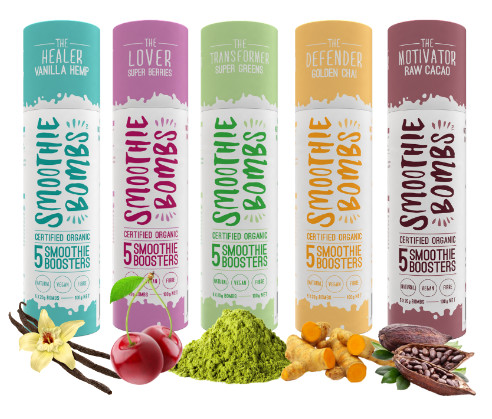 @thesmoothiebombs on instagram
Www.thesmoothiebombs.com
From single mum to award winning entrepreneur and certified nutritionist, Cinzia Cozzolino came up with these specially designed Smoothie Bombs.
Packed full of all the best foods for your family (certified organic superfoods, fibre, nuts and seeds) these pre-portioned smoothie boosters make for a convenient breakfast option.
Perfect for busy mums that are so preoccupied by taking care of others that they put their health last.
Smoothie Bombs give your smoothies the taste you want, with the nutrients you need.
Celebrate Mother's Day with Jawbox Rhubarb and Ginger Gin Liqueur.
FACEBOOK | TWITTER | INSTAGRAM
Jawbox Rhubarb and Ginger Gin Liqueur would make the perfect Mother's Day gift and addition to the drinks cabinet: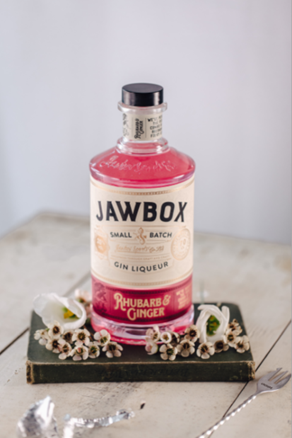 Jawbox Small Batch Gin is infused with the classic combination of sweet and tangy rhubarb and balanced with warming ginger for a perfect balance of flavours creating the delicious Jawbox Rhubarb and Ginger Gin Liqueur.
Treat your Mum to this deliciously easy cocktail Jawbox Rhubarb Fizz:
Pour 35ml Jawbox Rhubarb and Ginger Gin Liqueur into a chilled flute glass and top with 150ml Prosecco. Garnish with a raspberry.
Jawbox Small Batch Gin is triple-distilled very slowly near Belfast, in traditional copper pot stills using a unique combination of botanicals including local Belfast Black Mountain Heather and is a classic juniper-led gin.
RRP: £25 for 70cl. ABV: 20% Available from: Amazon, Ocado, masterofmalt.com, thewhiskyexchange.com, 31dover.com, distillersdirect.com, drinksupermarket.com and drinkfinder.co.uk
https://www.ocado.com/webshop/product/Jawbox-Rhubarb–Ginger/419580011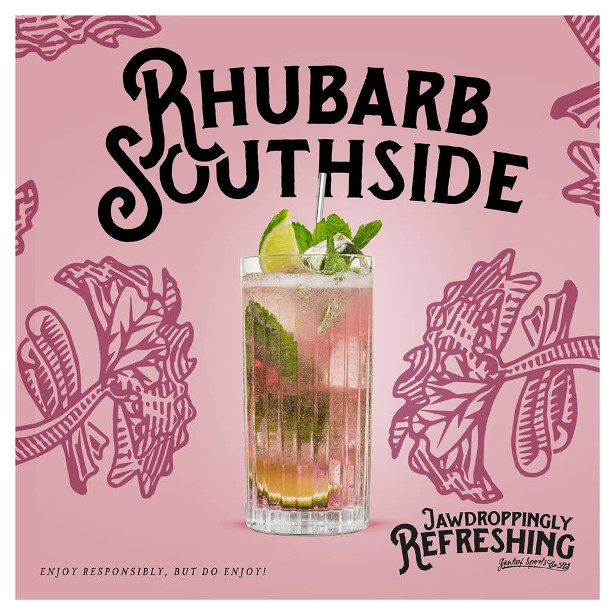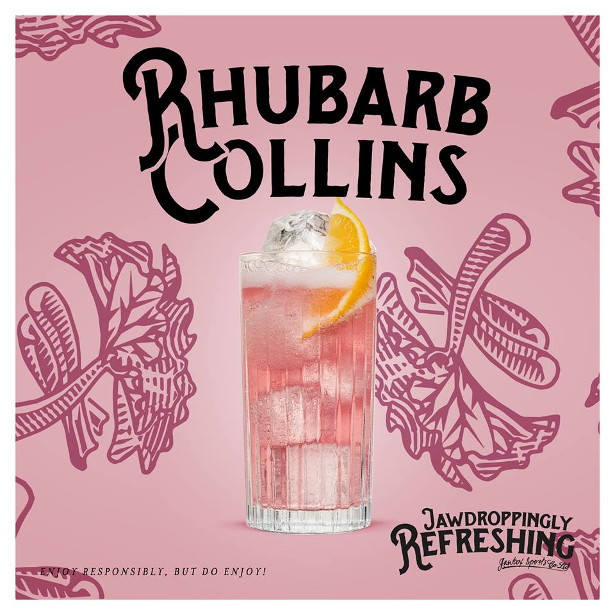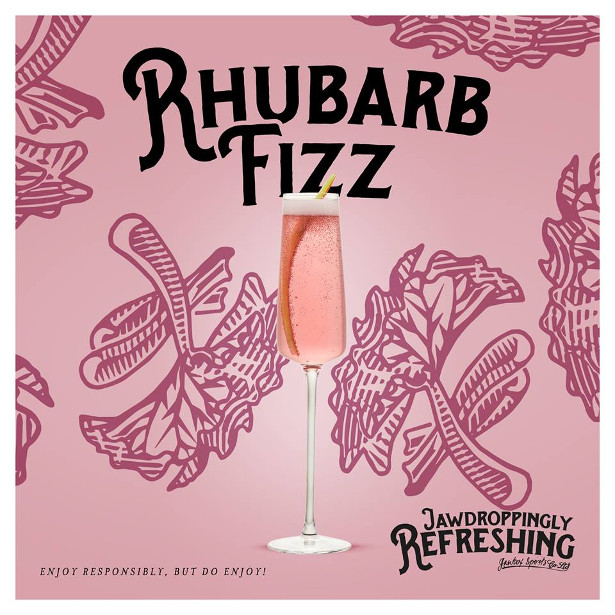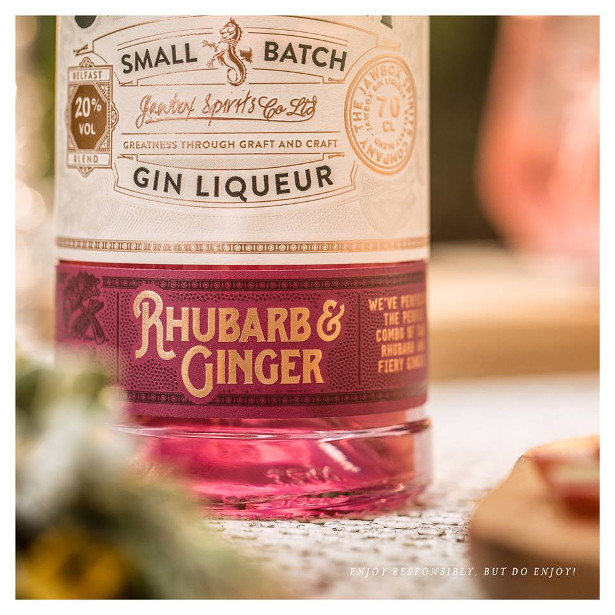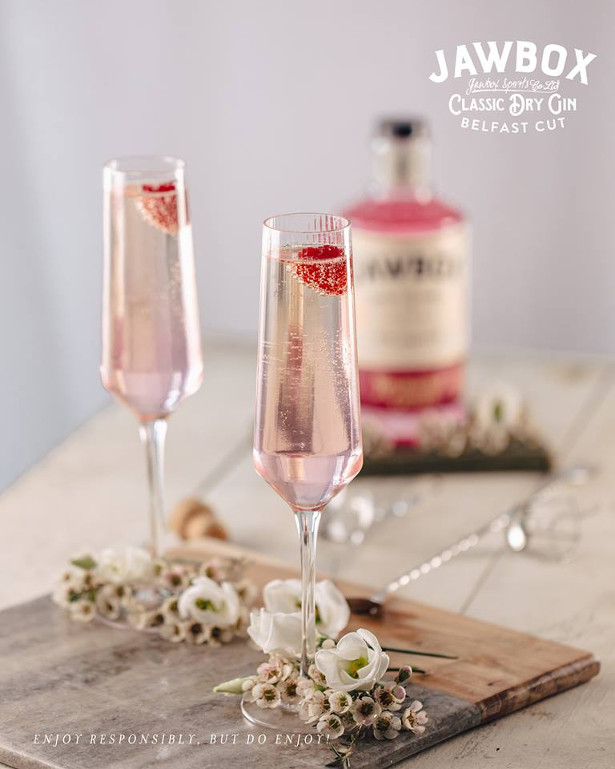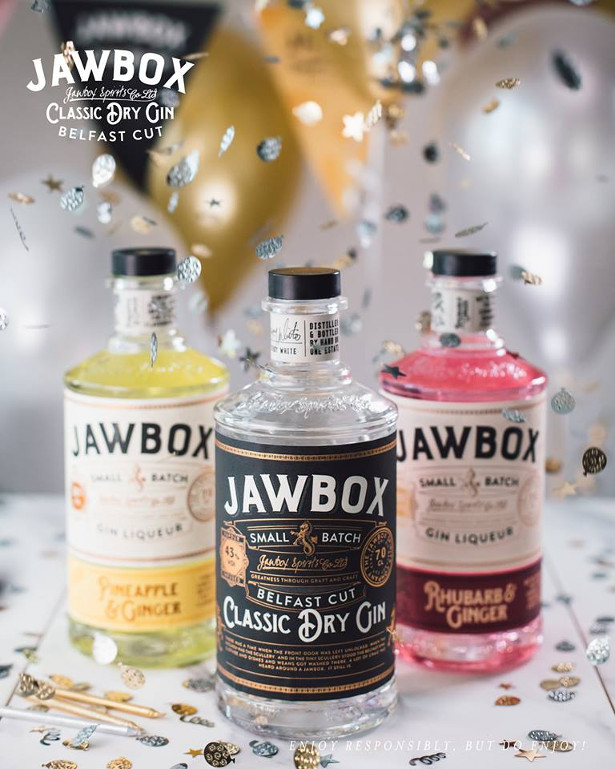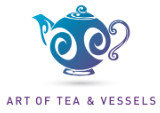 For Mother's Day…. Acera travel mugs… coated in semi-precious gemstone. Which transmits negative ions turning everyday water into alkaline water. artofteavessels.co.uk
FACEBOOK | TWITTER |  PINTEREST | INSTAGRAM
Welcome to The Art of Tea & Vessels!
Art of Tea & Vessels provides a wide range of travel mug series, tea sets as well as premium high-mountain tea grown by organic-based fertilizer. Our vision is to help our customers to lead a healthy and eco-friendly lifestyle.
"NO PLASTIC AND NO METAL", we are delighted to introduce Acera's ceramic tumblers aimed at reducing the usage of plastic bottles and single-use cups.
Introducing A New Drinking Lifestyle!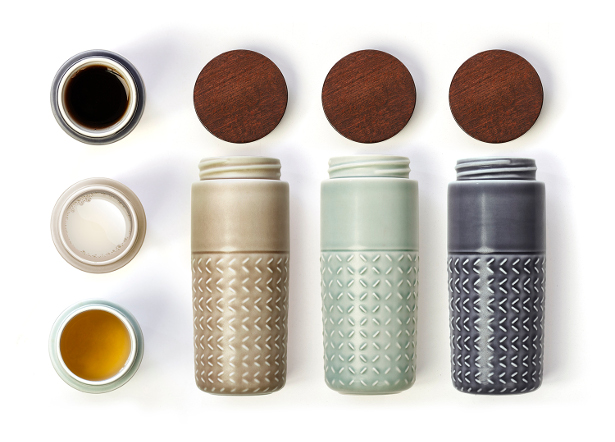 Glazed with valuable white crystal tourmaline, a unique feature of Acera's patented manufacturing process, liquids become softer and more flavourful as if standing in front of a waterfall!
Why Tourmaline?
Tourmaline is a mineral that transmits invisible negative ions which assist alkalisation and narrow the water molecule, hence making beverage taste better. It also helps the liquid penetrate all different layers of the human body easier and reach the inner-most regions of tissue, muscle and bone.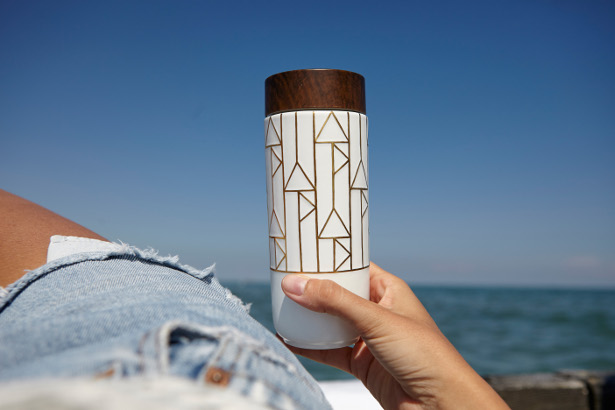 Ceramic Grafting
Using a unique engraving technique, the delicate hand-carved details and exceptional artistry are added to every single ceramic piece. The act of drinking water becomes not just a practical activity but one you can enjoy and from which you can derive every day an aesthetic pleasure.
Exclusive Gift Idea
Acera's multicultural and international designs are recreating ceramic culture and making use of high-end technology to expand integration of eastern and western culture to evoke a new, impassioned aesthetic vision. Every travel mug and carafe set come with an elegant mint green gift box and a matched carrying bag, making them an exclusive corporate gift as well as a very special present for your loved ones.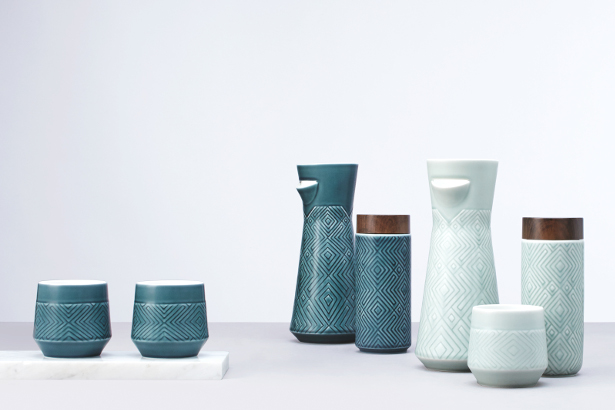 Technology
Acera Liven materials comply with RoHS – the European Union's Restriction of Hazardous Substances directive, and also meet national safety standard requirements in the USA. All travel mugs are designed to keep beverages at the desired temperature for approximately one and a half hours. The inner silicon cover under the lid has been designed to prevent undesirable liquid spillage while it has passed SGS food grade safety testing, ensuring customer peace of mind.
Want to Learn More About US?
Art of Tea & Vessels has been honoured to provide its best services to U.K. and European customers. To learn more about our unique products, please visit artofteavessels.co.uk contact us by email artofteavessels@gmail.com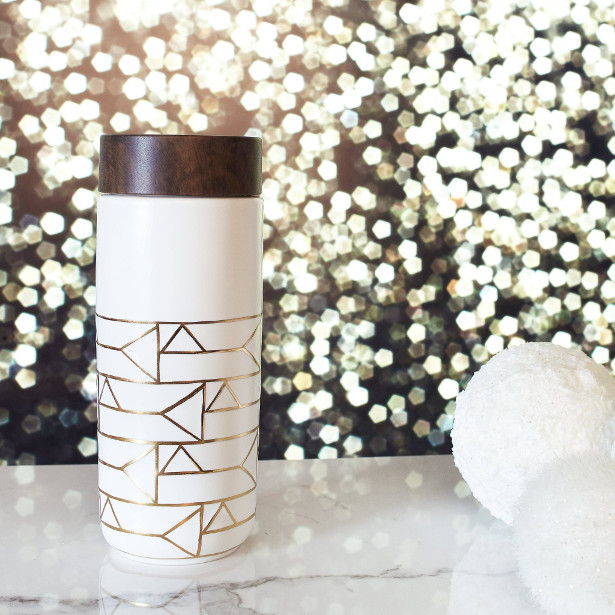 See more at :- www.artofteavessels.co.uk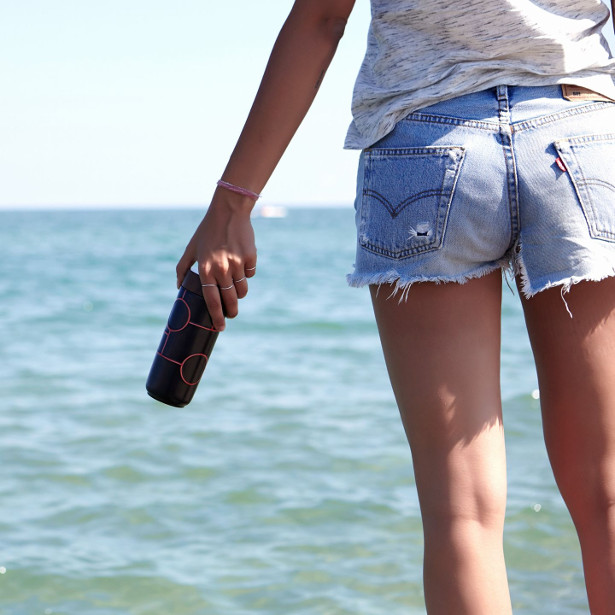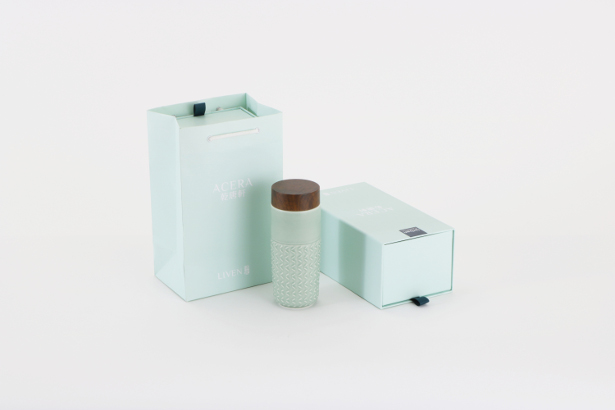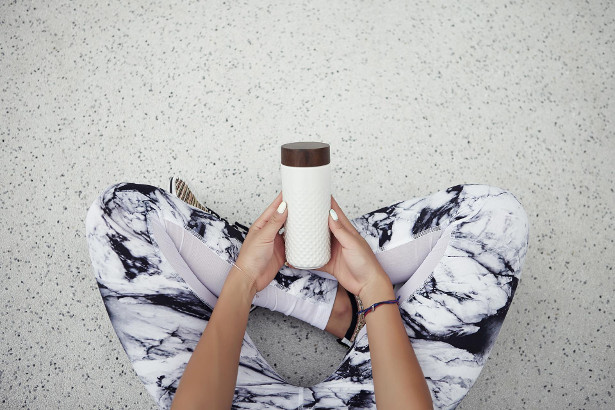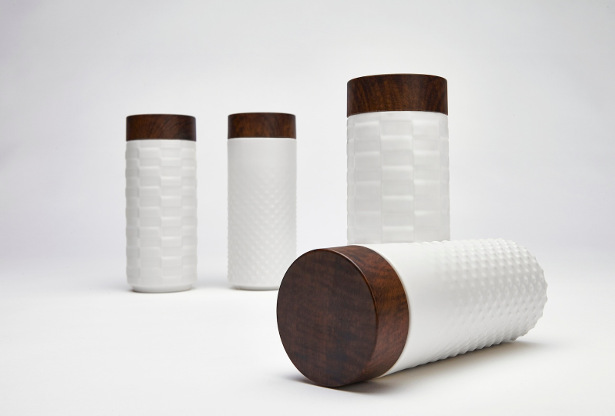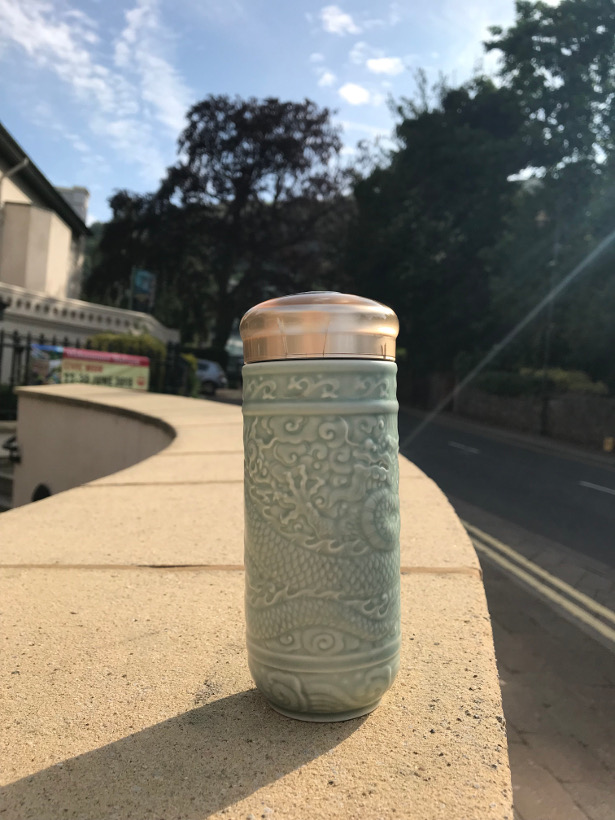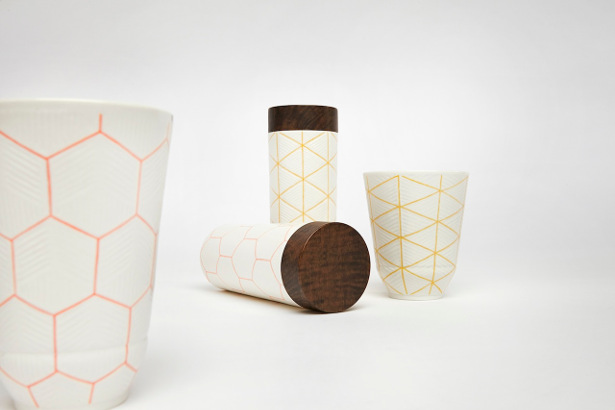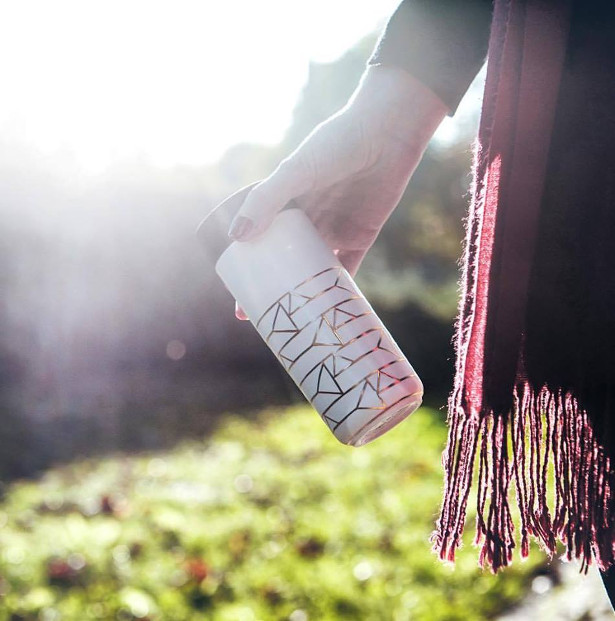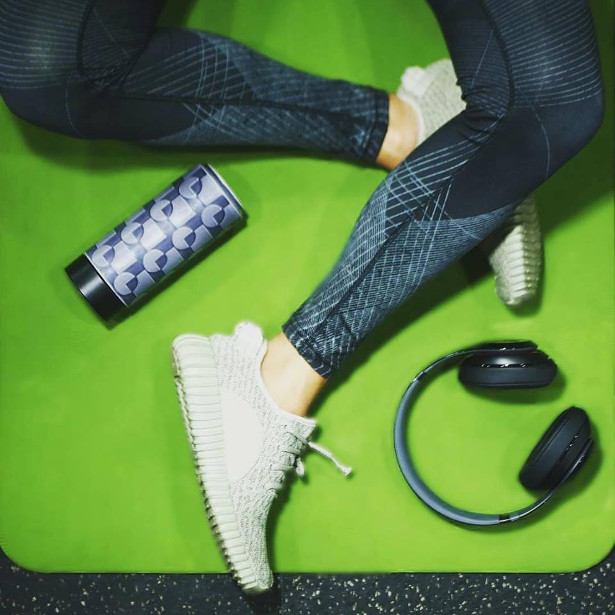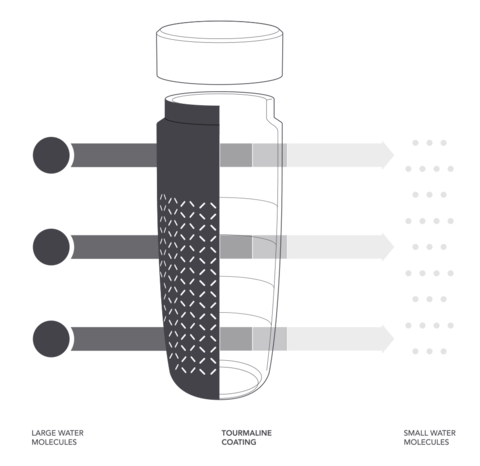 JUST ADD MUSHROOMS
CLOSED-CUP MUSHROOM AND CARAMELISED SHALLOT TART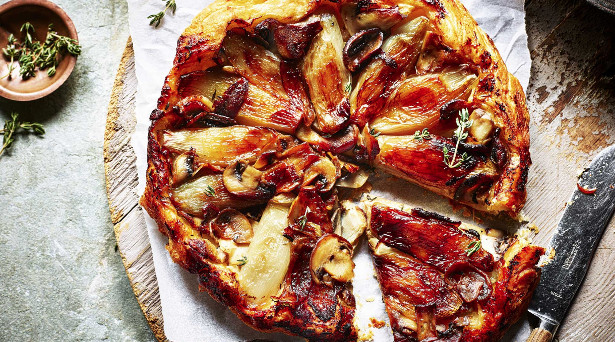 PREP TIME: 10 MINUTES
COOKING TIME: 25 MINUTES
SERVES: 4
SERVED ON FLAKY PUFF PASTRY WITH THYME
INGREDIENTS
300g closed-cup mushrooms, sliced
50g butter
7/8 banana shallots, peeled and halved lengthways
2 sprigs of thyme
250g puff pastry
Salt and pepper to season
METHOD
Preheat the oven to 180c.
Heat a sauté pan with the butter. Lay the shallots down evenly in a circle, flat side up.
Evenly scatter over the mushrooms and sprinkle over the thyme. Season well.
Cook for about 5 minutes, until the shallots start to caramelise and the mushrooms soften.
Lay over the pastry and tuck it in all around the edges. Cook in the oven for 20 minutes or until puffed and golden brown.
Leave to cool a little before inverting onto a place and serve with watercress and rocket salad.
See more and buy at :- https://justaddmushrooms.com/closed-cup-mushroom-and-caramelised-shallot-tart/

Ojamin Herb and Fruit


www.medtate.co.uk
MedTate, the London-based nutraceutical company has had overwhelming success with its product Ojamin Herb and Fruit which has been clinically proven to alleviate the effects of diabetes and promoting overall health and wellness.
Ojamin Herb and Fruit for mothers who are particularly health conscious and who are looking for a vitamin-packed supplement. Ojamin is an all-natural supplement found to have many health benefits and is effective in promoting over all wellness.
The supplement fits neatly into any nutritional regime as it is vegan friendly, gluten free and can be taken alongside other prescribed medication. Packed full of essential nutrients and vitamins, Ojamin is available in both tonic and capsule form and can be enjoyed on its own or added to soups and various drinks.
The supplement is a unique blend of 14 herbs and fruits sustainably sourced from the world's rainforests and blended together using pure spring water. Inspired by L.K Tate's traditional Indian Ayurvedic tonic, key ingredients include turmeric which is an anti-inflammatory, Aloe Vera which has been proven to strengthen hair and nails and Neem which helps to regulate blood glucose levels.
The original formula has been refined by MedTate, founded by L K Tate's grandson, Pete Tate in 2011, and contains herbs sourced from pristine forests in India which are free from fertilisers, pesticides and GMOs, then combined with pure spring water. Other key ingredients include Basil, Beleric, Bitter Melon, Cumin, Gooseberry, Bael, Haritaki, Fenugreek, Java Plum, Neem, Okra, and Watermelon seeds, which are found to have nutritional benefits.

Royal Opera House have worked with luxury London perfume house Miller Harris in a unique collaboration to create Craft & Glamour, a new and exclusive eau de parfum.
Craft & Glamour explores the artistry, elegance and history of the Royal Opera House and takes inspiration from the highly-skilled artisans that create costumes, scenery, music and art each day.
This scent captures the great variety of the Royal Opera House: the classic and the modern, the technical and the artistic, the past and the future.
Miller Harris was given special access behind the scenes when creating this unique scent, which embodies the atmosphere and ambience of the building and its crafts;
from velvet seats and gilded architecture, to exquisite gowns and moving music.
Inspired by the stunning auditorium ceiling, the blue velvet box is lined with a splash of iconic Royal Opera House red.
Luxurious details considered in the creation of Craft & Glamour make this the perfect gift that will always be remembered.
Craft & Glamour – £95 – Royal Opera House shop – shop.roh.org.uk
BAM
Great gift ideas for the 'active' mum, as well as a little bit of bamboo luxury!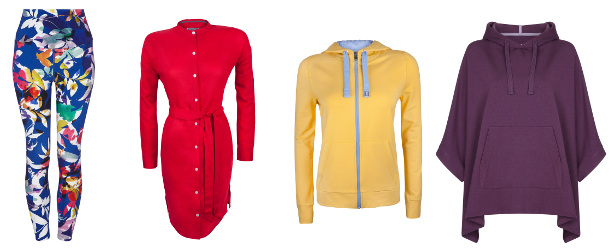 High Waist Enduro Leggings £48
Soft, supportive and non-see-through leggings in BAM's comfy Enduro bamboo jersey. In a flattering 7/8 leg length.
Lightweight Poncho £59
A stylish, easy-to-wear poncho in a lightweight bamboo jersey – the perfect cosy cover-up for pre- or post-exercise and from beach to barbecue.
Zip-Through Hoody £50
A super-practical, super-comfy midweight bamboo sweat top with hood. In a cheerful Sunshine Yellow
Linen Mix Bamboo Shirt Dress £69
A versatile shirt dress – ready for whatever summer plans you have brewing, and made in BAM's new linen-bamboo fabric to keep you coolly, luxuriously comfortable.
Available from www.bambooclothing.co.uk
Penelope Hope
Monstera Leaf Velvet Clutch Bag or Cosmetic Pouch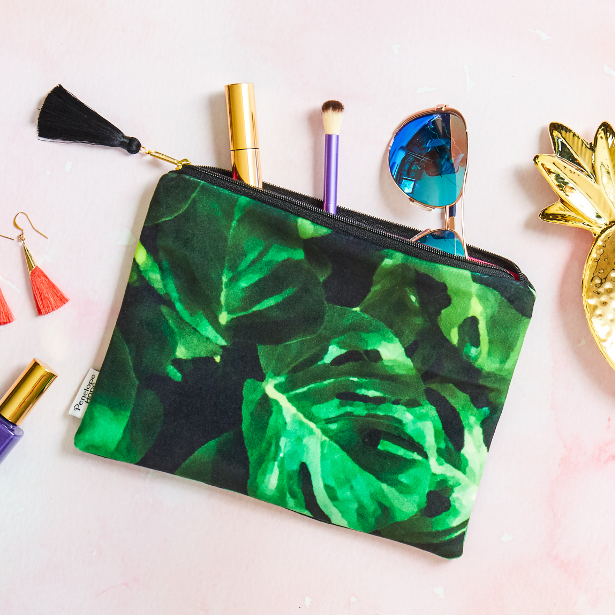 This velvet pouch is the ideal size for storing your favourite makeup, a great pouch for your sun cream when you're heading to the beach or pop all the loose bits from your handbag in one so you can find things more easily. It can be used as an evening clutch bag too.
View product on company website: https://www.penelopehope.com/collections/velvet-clutch-bags-or-cosmetic-pouches/products/monstera-leaf-velvet-pouch
Price: £25.00