HALF TERM TREATS IN THE HEART OF LONDON'S WEST END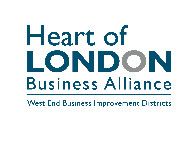 1 May 2018: From free family activity trails at the National Portrait Gallery to a free lantern making workshop at the Royal Academy plus a hands on pizza class and 4DX cinema experience, half term is all wrapped up in the heart of London's West End.
FREE ARTS TRAILS AND WORKSHOPS AT THE ROYAL ACADEMY AND PORTRAIT GALLERY
Come face to face with history at the National Portrait Gallery. Families can meet Henry VIII and Elizabeth I; say hello to Shakespeare and Jane Austen; and even discuss politics with Winston Churchill or have their photo taken with Ed Sheeran. There are also three free family activity trails to enjoy.
Youngsters can visit the FAB (family Activity Base) cart for free activities including a Pop-Up Gallery where they can create their own portraits. Other activities include Pop-up Gallery, where kids can create their very own 3D model. Open every weekend and every day of the May half term between 11am – 4pm.
Join the Royal Academy on the 27 May (11am to 3pm) for a Landscape Lanterns workshop in the new Clore Learning Centre, inspired by the Tacita Dean: LANDSCAPE exhibition. The free family workshop will explore iconic landscapes and the changing seasons whilst creating beautiful willow lanterns. Decorate the lanterns with printed leaves, colourful landscapes and favourite wildlife scenes, inspired by RA artists such as John Constable and JMW Turner.
NEW 4D SENSES EXPERIENCE AT LEICESTER SQUARE CINEWORLD
Forget 3D, taking the senses to a new level, families can totally immerse themselves in the heart of the film action at the new 4DX screen in Leicester Square Cineworld. This thrilling new experience stimulates the senses with an exciting ride of high-tech motion seating and special effects including: wind, fog, lighting, bubbles, water, snow and rain, that work in synchronicity with the action on the screen. Different smells are pumped into the auditorium to complete the experience. Choose from the newest instalment of the Star Wars trilogy, Solo: A Star Wars, Avengers: Infinity War and Jurassic World: Fallen Kingdom. Prices from £19.20.
After, families can visit the largest LEGO Store on the planet, home to a 200,000 brick model of Big Ben and the LEGO Mosaic Maker photo booth, a nifty machine that creates a personalised LEGO portrait. Explore the Star Wars Section of the store and create a Han Solo mini figure.
Just opposite the LEGO store, sweet loving families will not want to miss Europe's biggest sweet shop, M&M's World. Large enough to house 100 double decker buses it's home to the world's largest chocolate wall. Visitors can get their own personal mugshot on these delicious chocolates and grab a selfie with an M&M character.
JAPANESE-STYLE PICNIC AND CRAFT IN THE PARK
Children's Day or Kodomo no hi is a special event that takes place in Japan during May. To celebrate, Leicester Square's very own Japan Centre has an eye-catching selection of goodies that kids will go crazy for. It's the perfect place to pick up some quirky picnic treats with Pokemon chocolate puffs, Dragon ball crisps, sushi doughnuts and noodles galore in the food hall. While the craft centre is crammed with traditional carp fish streamer decorations, origami sets, Manga magazines and cute stationery. Stock up then head to the revamped Leicester Square gardens for a Japanese style picnic and craft session under the spring blossom. For more information visit: www.japancentre.com
PIZZA PARTY AT MOD PIZZA OR TREATS AT THE RAINFOREST CAFE
Enjoy a hands-on half term with friends and family at London's hippest pizza joint – Leicester Square's MOD Pizza- where groups of 10 or more can catch up over an hour long pizza making session, feast on a pizza and enjoy a drink for £20 a head. Working alongside a member of the MOD Squad, kids can learn all about MOD, create their very own pizzas and show off their creations to friends.
Alternatively, families can immerse themselves in the Rainforest Cafe, surrounded by the sights and sounds of the Amazon Rainforest with tropical showers, cascading waterfalls and periodic thunderstorms. Under 12s can choose from the special kids' menu including: a main, dessert, drink and Rainforest Cafe activity pack for £16.40, with the animatronic elephants, crocodiles, gorillas and more providing entertainment. The main menu features a variety of meat and seafood options, pasta dishes and salads.
For further information on what is happening in Leicester Square and St James consult www.stjameslondon.com and https://www.leicestersquare.london/.
"DON'T SACRIFICE PEDESTRIAN SPACE FOR ROADWORKS" –
HIGHWAYS INDUSTRY AND ROAD SAFETY GROUPS

Pedestrian and disability campaign groups as well as experts across the highways sector have responded to news that the Secretary of State plans to make pavements the default location for new utility infrastructure, to cut down on roadworks and potholes.
Chris Grayling is reported saying that a change is needed because potholes are far more likely to appear on sections of roads that had been recently dug up, and that this would cause 'much less long-term damage' as pavements are not exposed to the same heavy duty usage. However, he admitted that work to existing utility infrastructure would still have to take place on the road.
Highways magazine has canvassed views from experts across the industry as well as from safety groups. Editor, Dominic Browne, said: "The highways sector is making great innovations, such as mapping the road network better than ever, modelling its deterioration using new techniques and finding more efficient ways to carry out repairs. Unfortunately we still have a long way to go and very little funding to make the journey with."
A senior spokesperson from the Department for Transport told Highways; "The country needs to understand the roads repair backlog and target exactly what needs to be prioritised for works."
Stephen Joseph, chief executive of the Campaign for Better Transport, told The Times, which ran the report: "Pavements are already in a terrible state, partly because we already have lots of utilities under there. The result is that the NHS spends an awful lot of money treating people who've had trips, slips and falls on uneven and badly maintained pavements.
"Unless Chris Grayling is prepared to make much more money available for pavements, he will simply make an already big problem a whole lot worse. You can't just export the problem from roads to pavements without expecting major consequences."
The National Federation of the Blind of the UK said: 'If Chris Grayling thinks he is going to disrupt access for blind and disabled people simply to grab a quick headline rather than address underlying issues around efficiency, proper road maintenance and collaboration within the roads sector, he is going to have one hell of an fight on his hands. Pavements are for people, end of discussion.'
David Davies, Executive Director of PACTS, the Parliamentary Advisory Council for Transport Safety said: "The potholes issue has a Groundhog Day feel about it. But this year dissatisfaction with the state of the roads seems greater than ever, among councils across the country and road user groups from cyclists to HGV drivers. The one group frequently overlooked is pedestrians. They are not represented by a powerful lobby group. Pedestrian falls on the pavement (footway), are not counted in government road casualty statistics, no matter how serious. Falls for elderly people can be deadly due to the complications that may follow.
The proposal to relocate services from the road to the pavement needs to be closely scrutinised for the implications for pedestrian safety. Cycle-ways, too, are likely to be affected. It is vital that savings in road maintenance do not become costs to the NHS and Social Care."
Steve Gooding, director of the RAC Foundation, said: "As motorists we'd all like to see an end to the roadworks needed to fix the pipes and cables buried beneath them, but the fact is we're hemmed in by history. Utility networks have been run under our roads for well over a century.
"Perhaps new technologies like pipe-jacking will help, likewise installing access points away from the main carriageway.
"Looking ahead, surely the design of new services should be minimising disruption to motorists and pedestrians alike, particularly where new roadway is being built."
Jerry McConkey, CEO of JAG(UK) which represents the interests of every Highway and Road Authority in the United Kingdom, commented: "What the Secretary of State says is laudable but there are numerous practicalities that make it difficult to achieve. In fact, there are many utilities already with apparatus in the footway, and many of those currently in the road are simply too big to move into what is already a cluttered environment."
Technology and innovation is driving significant change which will help government bodies who maintain the UK's road network – all of which can be seen through live demonstrations at Traffex Seeing is Believing, 27-28 June 2018 http://www.sib.uk.net/.
DODDIE WEIR WINS IN APRIL!
WHO WILL BE YOUR SPORTING MOMENT IN MAY?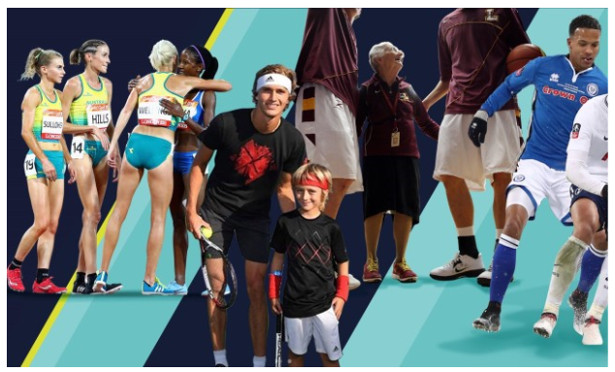 · Rugby legend Doddie Weir wins Laureus Sporting Moment public vote in April
· May public vote launches TODAY with four emotional and heartwarming videos
· Laureus Sporting Moment of the Month celebrates fair play, sportsmanship, drama and emotion of sport
· Click here to view May's contenders and vote at myLaureus.com
London, May 1, 2018 – Scottish Rugby legend Doddie Weir, who revealed in June last year that he is fighting motor neurone disease, has won the April Laureus Sporting Moment of the Month public vote. Doddie, who has 61 caps for Scotland, was recognised for his emotional delivery of the match ball at the Scotland v New Zealand match in November and his fundraising and awareness drive through the My Name'5 Doddie Foundation.
Doddie is now the second Nominee for the Laureus Sporting Moment of the Year, joining March campaign winners and ski jumping legends Sven Hannawald and Kamil Stoch. Each month, from March to December, the public can select their favourite Moment from a shortlist of four videos, chosen by the sporting legends of the Laureus World Sports Academy. Monthly winners will then go head-to-head in a final public vote, with the winner being announced at the 2019 Laureus Awards Ceremony.
The Laureus Sporting Moment of the Month campaign for May launches TODAY with four engaging and emotional Moments. May's contenders include inspirational Rochdale midfielder Joe Thompson who realised his Wembley dream after beating cancer twice; a touching moment of sportsmanship between three Australians and one athlete from Lesotho in the 10,000m at the Commonwealth Games; Jean Dolores-Schmidt, the 98-year-old nun who is NCAA Loyola-Chicago basketball team's most loyal supporter and tennis star Alexander Zverev and his 'biggest little fan'.
The Laureus Sporting Moment Award demonstrates qualities such as fair play, sportsmanship, drama and dedication, and looks beyond the scoreboard or podium. They are emotional and inspirational moments, symbolising the true value of sport and bringing to life the message that sport has the power to change the world.
Laureus Sporting Moment of the Month – Contenders for May
A WEMBLEY DREAM – Rochdale midfielder Joe Thompson realises dream of playing at Wembley after overcoming cancer twice
THE FRIENDLY GAMES – Australian 10,000m runners Celia Sullohern, Madeline Hills and Eloise Wellings wait for Lineo Chaka of Lesotho to finish her race at the Gold Coast Commonwealth Games
UNDER SISTER JEAN'S WATCH – 98-year-old nun Sister Jean Dolores-Schmidt is the Loyola-Chicago Ramblers most loyal supporter
ZVEREV MEETS MINI ZVEREV – Tennis star Alexander Zverev forms a special bond with his biggest little fan
To view these emotional and engaging Moments and to VOTE for your favourite, visit myLaureus.com. Sports fans can also send videos that they have seen and enjoyed to myLaureus.com and they will be considered for shortlisting in future months.
The front seat is ideal for little explorers that are eager to see the world go by with a comforting voice right next to them.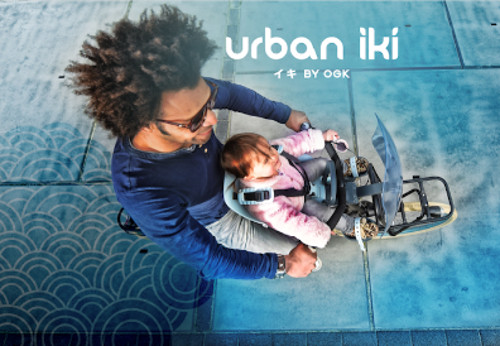 The front seat is recommended for 9 months to 2 years of age and suitable for children weighing 9-15kg. Available as an optional accessory Urban Iki designed a shockproof Windscreen that protects your child from all the nasties – sand, wind, UV rays and pollution.
Price: £54.99
Available:https://www.tredz.co.uk/urban-iki-childseats
The rear seat is for growing wanderers. The rear seat clips on to the rear rack anchored in place with a safety strap that attaches to the seat tube. For your convenience, the seat can be mounted with the included mounting materials in no time at all. Adjust footrests, foot straps and close the safety buckle in record time. Recommended for ages 9 months – 4 years, suitable for children weighing 9-22kg
Rear Seat with Rack Mount – RRP: £64.99
Rear Seat with Frame Mount – RRP: £79.99
Available: https://www.tredz.co.uk/urban-iki-childseats
Roll out the red carpet – the Teen Titans are heading to Hollywood!
Warner Bros. UK is pleased to make available the brand new trailer and one sheet for TEEN TITANS GO! TO THE MOVIES, coming to UK cinemas August 3rd.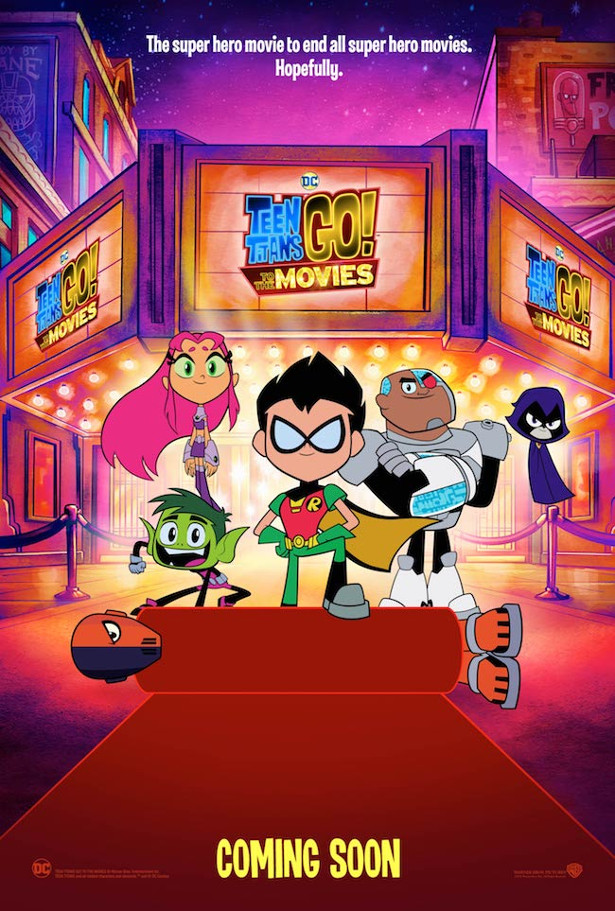 When the Teen Titans go to the big screen, they go big! "Teen Titans GO! to the Movies" finds our egocentric, wildly satirical Super Heroes in their first feature film extravaganza—a fresh, gleefully clever, kid-appropriately crass and tongue-in-cheek play on the superhero genre, complete with musical numbers.
It seems to the Teens that all the major superheroes out there are starring in their own movies—everyone but the Teen Titans, that is! But de facto leader Robin is determined to remedy the situation, and be seen as a star instead of a sidekick. If only they could get the hottest Hollywood film director to notice them. With a few madcap ideas and a song in their heart, the Teen Titans head to Tinsel Town, certain to pull off their dream. But when the group is radically misdirected by a seriously Super-Villain and his maniacal plan to take over the Earth, things really go awry. The team finds their friendship and their fighting spirit failing, putting the very fate of the Teen Titans themselves on the line!
Will Arnett ("The LEGO® Batman Movie") and Kristen Bell ("Frozen") lend their voices to the first-ever big-screen version of DC Entertainment and Cartoon Network's animated TV show, which also stars Greg Cipes (TV's "Teenage Mutant Ninja Turtles") as Beast Boy, Scott Menville (TV's "Spider-Man") as Robin, Khary Payton ("The Walking Dead") as Cyborg, Tara Strong (the "My Little Pony" franchise) as Raven, and Hynden Walch (TV's "Adventure Time with Finn & Jake") as Starfire, reprising their roles from the series.
The film is being directed by Aaron Horvath and Peter Rida Michail, from a screenplay by Michael Jelenic and Horvath, based on characters from DC. Michail, Will Arnett and Peggy Regan are producing, with Sam Register, Jelenic, and Horvath serving as executive producers. Apart from Arnett, all are "Teen Titans GO!" series contributors.
Robbie's Rugby Festival to Pull in The Pounds for 10th Year
Largest 10s rugby tournament in the Midlands celebrates landmark anniversary

Celebrating its 10th year, Robbie's Rugby Festival will make a welcome return on Saturday 28th July 2018, taking over Loughborough Grammar School Playing Fields. The hailed charity rugby tournament is expected to raise record breaking figures for the Robbie Anderson Cancer Trust and The Jake McCarthy Foundation as thousands descend to dig deep for the two deserving charities.
Co-Founder of ADDO Events and Organiser of Robbie's Rugby Festival, Georgie Fowle said: "We are immensely proud of the legacy Robbie's Rugby Festival has and cannot thank our supporters enough. Their continued generosity has enabled Robbie's Rugby Festival to make a real difference to those affected by cancer. Yet despite the mighty figures raised to date, this is a mere drop in the ocean. Robbie's Rugby Festival needs as many people as possible to join in the fight against cancer. 2018 is a landmark year for the event as we will be celebrating our 10th Anniversary. To mark this milestone, we are organising The Festiball, an evening of fun and entertainment which must not be missed! We are very much looking forward to welcoming familiar faces and newcomers alike as we hope to smash previous year's figures and keep supporting our charities to continue their vital work."
Originally curated as an old boy's reunion match by a group of school friends, Robbie's Rugby Festival has grown beyond belief and is now the largest 10s rugby tournament in the Midlands, attracting 30 teams and thousands of spectators. The event has become a permanent fixture of the summer events calendar with rugby royalty including Neil Black, Clive Woodward, Eddie Jones, Dan Carter, Christian Wade, Warren Gatland, Sam Warburton, Richie McCaw, Sonny Bill and Billy Twelvetrees showing their support over the years.
Over the past decade, Robbie's Rugby Festival has raised a grand total of over £61,400 for the charities who take inspiration from Robbie Anderson and Jake McCarthy, young boys who devastatingly lost their lives to cancer. Support from Robbie's Rugby Festival has allowed The Robbie Anderson Cancer Trust to purchase two vital pieces of equipment for Ward 27. This includes an ultrasound bladder scanner and cannula scanner, both helping to reduce the trauma, stress and bruising for the patient while undergoing treatment. Funds raised have facilitated The Jake McCarthy Foundation to fund the recruitment and three-year placement of a dedicated Senior Research Associate to join the pioneering team at The University of Plymouth.
Robbie's Rugby Festival's vision remains as it has done since the event's inception: "to create an atmospheric, unforgettable and inspiring event that leaves a legacy to be remembered by uniting local communities, businesses and teams from across the country."
Visitors can expect a thrilling day of rugby action, combined with pitch side family fun. "The Summer Garden" sponsored by Restoration UK will bring the unmistakeable taste of the great British summer with jugs of Pimms, a fabulous gin bar, BBQ, raffle and afternoon tea stand. The Rugby Village sponsored by Charnwood Brewery will be the hub of the rugby action, housing not only an outside bar, but physio tent, hot tub, face-painting, ice-cream van and water tent.
Following a full day of pitch action, festivalgoers are invited to celebrate a decade of Robbie's Rugby Festival by attending the FESTIBALL. Celebrations will include a drinks reception, dinner, dessert stations, numerous charitable activities, live music and photo booths as well as an exciting line up of entertainment. Individual tickets are available at £60 and tables of 8, 10 and 12 are available, priced from £440.
The 2018 event is generously supported by a wealth of sponsors including Co-Sponsors Emery Johnsons Astills and The Loughburians, and Associate Sponsors Compucover. Group Sponsor is The Dixie Grammar School. Event Partners include EI Group, Pipers Crisps, Oddballs, EFS Europe, Jigsaw Events, Function Jigsaw, Buster Marquees, Challenge Trophies, Nottingham Rugby.
Robbie's Rugby Festival 2018 will take place on Saturday 28th July 2018 at Loughborough Grammar School from 10am. Donations welcomed on the gate on the day. Team entry is now open, and a variety of sponsorship packages are available. For more details and to book tickets visit: www.robbiesrugbyfestival.com
INDULGE IN A WEEKEND OF WELLBEING THIS BANK HOLIDAY IN COVENT GARDEN
This May Bank Holiday (3rd- 7th May), Covent Garden will become a wellness hub, as the estate is transformed with early morning outdoor yoga classes, wellness offers, aura readings and more. Shoppers and diners can discover pop-up gardens to relax and recharge in one of London's least polluted districts.
From Thursday 3rd May to Monday 7th May, Covent Garden's East Piazza will turn into a giant outdoor yoga studio for early morning yoga sessions, hosted by Lululemon and Psycle London. Visitors are welcome to sign up to join the free daily sessions from 8.30am each day. Post-class, yogis can head over to new Australian-meets-South American coffee house, Abuelo, to enjoy their selection of organic, farm to table breakfast or to Avobar, London's first avocado cafe, on Floral Street, to enjoy a free smoothie and an exclusive 15% discount on food.
Covent Garden's Central Avenue will play host to a pop-up market featuring stands from brands such as Lululemon selling a selection of yoga mats to get shoppers ready for outdoor yoga sessions. Atelier Cologne's pure perfumes will be on offer for those looking for a new signature scent, whilst Crabtree & Evelyn's wellness inspired products will allow you to escape everyday life.
The newly opened public courtyard Floral Court will be transformed into an enchanted garden of discovery with a magical and ethereal display for the Bank Holiday weekend by Petersham Nurseries, celebrating the launch of their two new restaurants – the perfect spot to step into a world of tranquillity and taste their delectable food offerings.
With more beauty retailers per square metre than anywhere else in London, Covent Garden including Chanel, Tom Ford and Dior are encouraging visitors to indulge in a range of invigorating beauty treatments over the break. On Friday 4th May, Jo Malone London are inviting scent-lovers to discover their new limited edition Blossom Girls and Hot Blossom fragrances with a blossom event 4pm – 8pm, whilst also enjoying a hand and arm massage. Holistic beauty brand Aveda will be offering 15-minute Glow Facials for £15 from Friday 4th May. Crabtree & Evelyn are encouraging customers to create their own "La Source Moment" with relaxing and revitalising head-to-toe rituals and Clinique welcome those on the go to regain their You Time with 5, 10 and 15 minute skincare and makeup consultations.
For those planning a last-minute getaway, visit newly-opened Tumi for a one-stop holiday shop, browse Linda Farrow for luxury sunglasses or for those in despite need of a new handbag, Mulberry have recently launched a new cult bag family called the Seaton.
The Covent Garden wellness initiative is set to continue long after the May Bank Holiday with Lululemon hosting on-going yoga in Central Avenue every Thursday from 24th May until 21st June. The Piazza and its surrounding areas will see outdoor seating and stunning floral arrangements from last year's prestigious Chelsea Flower Show reinstalled across the area encouraging everyone to reclaim their lunch break and enjoying the fresh air.
Dates for the diary:
Thursday 3rd May, Saturday 5th May & Sunday 6th May: Lululemon morning yoga from 8:30am – 9:30am
Thursday 3rd May – Sunday 6th May: Lauren Baker aura readings from 11am – 6pm
Thursday 3rd May – Tuesday 8th May: Petersham Nurseries 'enchanted gardens' from 6:30am – 12:30am
Friday 4th May: Jo Malone London blossom event from 4pm – 8pm
Monday 7th May: Psycle London morning yoga from 8:30am – 9:30am, The Calmery's 'The Sense of Energy' rejuvenation workshop from 2pm
Thursday 24th May: Lululemon morning yoga from 8:30am – 9:30am
Thursday 31st May: Lululemon morning yoga from 8:30am – 9:30am
Thursday 7th June: Lululemon morning yoga from 8:30am – 9:30am
Thursday 14th June: Lululemon morning yoga from 8:30am – 9:30am
Thursday 21st June: Lululemon morning yoga from 8:30am – 9:30am
Good things come in Small Packages:
The New Tubby Torre Dee from Albion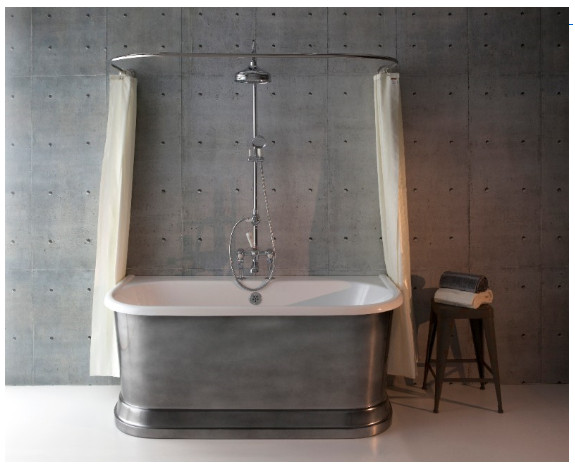 The Albion Bath Company has added a brand new design to their bath collection. The Tubby Torre Dee is the latest bath to join their hugely popular Tubby range. With the handy back edge fitting to the wall, this compact, yet statement design bridges the gap between a free-standing and a built-in bath.
The new Tubby Torre Dee is the perfect bath for anyone who dreams of a freestanding tub, but only has a limited amount of space to work with. Like all of the Tubby range, its short (only 1660mm) but deep design makes it ideal for anyone wanting a luxurious bathing experience in a smaller bathroom. By fitting to the wall, the new model has all the glamour and statement style of a traditional freestanding bath within a smaller footprint.
To make the most of this clever design, customers can choose to add the optional D shaped curtain rail to create a beautiful and functional showering area. You can also specify the bath to be made with or without tap holes, to allow for floor mounted options. Finally, this model has a clever integral overflow system; this incorporates a pipe into the wall of the bath, eliminating the external overflow pipe and maintaining the visual elegance of the design.
The exterior of the Tubby Torre Dee can be finished in any paint colour from Farrow & Ball or Dulux's ranges. Or, why not opt for one of Albion's stunning burnished finishes? These pared-back metallic options are hugely popular at the moment, and customers can choose from either gold, iron or bronze. There is also a mirror-like Polished Pewter option for those wishing to really make a statement, as shown here.
As with all Albion baths, the Tubby Torre Dee is made from the company's unique Iso-Enamel. This material gives the baths the closest possible match to original cast iron in both look and feel but without the inherent downfalls. For example, an Albion bath weighs a 1/3 of the weight of an equivalent cast iron bath so no need to reinforce your floors or hire a team to lift one into your home. Iso-Enamel also retains heat better, insulating the bath water for up to an hour longer.
The perfect addition to any new bathroom, the Tubby Torre Dee combines clever design and expert craftsmanship to create something both beautiful and practical.
Anything is possible when you harness your super powers

Whether you're a writer, an artist or the office hero, keep your precious weapons at hand.
Zap this pencil case out in meetings and show everyone who's boss!
shop.nationaltheatre.org.uk

Break away from the norm of a classic beach towel with these fabulously fruity round towels!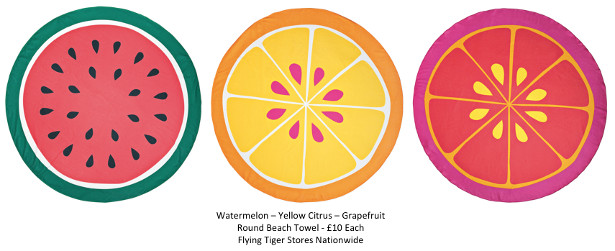 Whether you're hitting the beach for the day or chilling by the pool this summer.
Stand out and show off your style with a burst of citrus from Flying Tiger that will be sure to turn heads!
The Eva Solo Gas Grill – £1395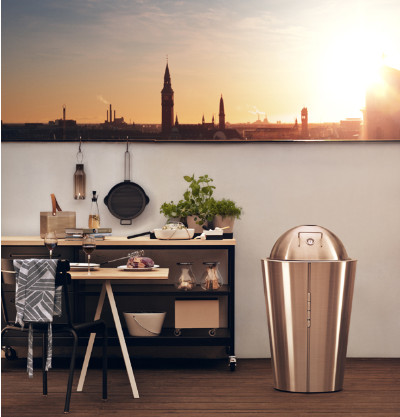 This luxurious grilling solution by Danish Design brand Eva Solo sit's at the top of the market sector and guarantees to grill a burger like no other. An incredible investment piece that will last a lifetime, the grill has three individually adjustable burners, to ensure an even heat distribution, whilst also allowing the user to vary the temperature depending on what is being cooked. The grill comes with a unique dome lid, which makes it possible to create a fan oven effect in the grill. The dome lid has a built-in thermometer, and the grill can cook at a maximum temperature of 330-360°C. When not in use, the lid hangs neatly on the side of the grill. ​Available in stainless steel and black matt enamelled steel, the grill grid is made of stainless steel on both models. The grill itself is 59 cm in diameter, and is easy to clean. The gas bottle is neatly concealed inside the grill.
Get Swept Away at Tuscany's Finest Luxury Boutique Resort and Winery
Villa Mangiacane
Overlooking the Hills of Tuscany to Florence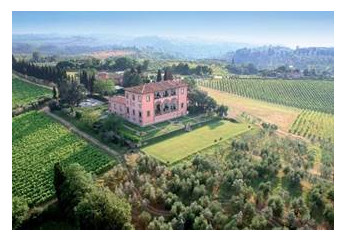 Villa Mangiacane is a noble and majestic 15th Century property set on a cypress shaded hill, just 7 miles south of Florence and 25 minutes from Florence International Airport. Built for the Machiavelli family and bearing the unmistakable hand of the Renaissance master himself, Michelangelo, Villa Mangiacane is Tuscany's finest luxury boutique resort and winery. Due to the significance of the owners and architects, the original building's plan for improvements is housed at the Uffizi Gallery in Florence. These plans include a grander palace with a new wing, designed by Giorgio Vasari.
Under the guidance of the Florentine architect, Gianclaudio Papasogli Tacca, and international interior decorator, Ralf Krall, the Estate's current owner commissioned a multi-million-dollar renovation in 2001, restoring the palazzo to its former splendor. Set among 600 acres of flourishing vineyards and olive groves, the Estate now produces a range of award-winning wines while the 6,000 olive trees at Mangiacane produce a distinctive extra virgin olive oil. The idea has been to satisfy the fine modern tastes of guests to the Estate in a setting that offers the very best of old-world hospitality.
At Villa Mangiacane you can expect to find a unique five-star luxury accommodation experience at Tuscany's finest boutique resort and winery. Steeped in art, history, and culture, rooms are filled with original artwork and furniture collected from around the globe, emulating the comfort of a private home. The Estate's 28 individually and elegantly designed rooms and suites, split between two properties, offer spectacular views of Florence, rolling hills, gardens or vineyards. A stay in the main Palazzo Machiavelli will surround you with original Renaissance art and terraces offering sweeping views of the Tuscan landscape while the exclusive Villa Mazzei offers guests a stunning infinity pool and bar, beautiful gardens and views across Chianti.
Guests can select from a myriad of dining options, from personal in-room meals to feasts in the Estate's gourmet restaurant. Whether it is a fresh breakfast served outdoors overlooking the Tuscan countryside or a refreshing light lunch around the pool, there is something for everyone at Mangiacane. Dinner can be enjoyed in the elegant restaurant or al fresco in the Herb Garden. For a more intimate setting, guests can arrange a private dinner in the Barricaia, Wine Cellar or at The Chef's Table in the historic kitchen.
On-site guests have access to a relaxing Garden Spa which offers a range of services. For those who enjoy cooking, the Executive Chef offers Tuscan Cookery Classes catering to all abilities. The friendly and efficient staff are always happy to arrange a selection of exciting excursions, including Half & Full Day Wine Tours, various City Tours, Shopping Tours, Art & Culture Excursions, and Outdoor Activities such as biking, hiking and hot air balloon rides.
From cocktail parties to corporate meetings, photo shoots to weddings, Villa Mangiacane is the perfect venue to host a private event. Set within a historical and unique setting, the private luxury Estate offers event planners the most personalized services guaranteeing the utmost in security and confidentiality with bespoke menus and limitless opportunities. Ranging from board meetings for ten to receptions accommodating up to 300, Mangiacane's unassuming and professional staff will bring the magic touch of Mangiacane to any event in order to ensure that it is perfectly planned and executed.
About Villa Mangiacane
Nestled in the heart of the winemaking region of Chianti Classico, Villa Mangiacane is a magnificent 15th Century property built by the Machiavelli family and bearing the unmistakable hand of the Renaissance master, Michelangelo. Located just 7 miles south of Florence, Villa Mangiacane is one of the Small Luxury Hotels of the World and is perfectly positioned to explore all that Tuscany has to offer including Florence, San Gimignano, or the magnificent city of Siena. The property has twenty-eight individually designed rooms and suites and is set within 600 acres of flourishing vineyards and olive groves. The private estate produces a range of award winning wines, as well as grappa, vin santo and a distinctive olive oil. The classic beauty of Mangiacane combined with its history, art, and idyllic countryside setting create the perfect backdrop for a Tuscan wedding, unforgettable holiday or exclusive rental. Luxurious facilities complement the property, including a gourmet restaurant, a stunning infinity pool, unique sculpture gardens and breathtaking views of the Duomo in Florence. At Mangiacane, guests will experience the very best of Tuscan hospitality and the joy of modern day convenience seamlessly combined with the splendor of the Renaissance.
For more information, visit www.mangiacane.com
F: Mangiacane | I : @mangiacane | T: @VillaMangiacane
Simple ways to Summer Style: Victoria Smee Interiors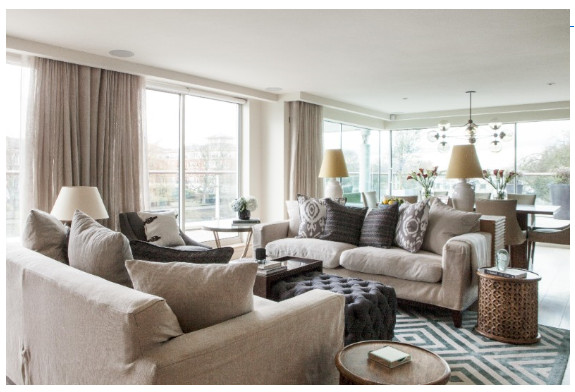 For many of us, Summer and Spring are times to bring a new lease of life into our homes. However, we also don't want to spend too much time and effort to do so. Victoria Smee Interiors, expert curtain makers, are here to advise us on how soft furnishings and window dressings are a quick and easy way to give your home a whole new look.
"Spring and Summer are the perfect time to give your rooms an instant refresh," commented Victoria Smee, Founder of Victoria Smee Interiors. "Changing your soft furnishings and window dressings is a fantastic way to completely transform the room without having to make any major changes or visit the DIY store. It's also a perfect for injecting your own personal style into a room, especially in rented homes or places which otherwise lack a unique touch."
"For the Summer, I'm a huge fan of using light and bright décor and fabrics to create fresh, elegant rooms. Fresh whites, pastel shades and subtle patterns make the most of the sunshine streaming in, making your home feel larger and brighter – perfect for the longer days. Cushions, upholstery and window dressings are a simple and effective way to achieve this look."
At the other end of the spectrum, some people may take inspiration from the bright Summer blooms and decide to be daring with pattern and colour.
"Incorporating bright botanical and floral prints in vibrant colours brings your home to life," continues Victoria. "However, if you're looking to move away from the traditional patterns, why not try colour blocking? This more contemporary scheme combines multiple bold colours throughout the room, such as patterned curtains with plain cushions and accessories. The bonus of this look is that they can moved around and rearranged to create countless looks! We love working with clients to find fabrics and colour palettes which will look gorgeous in their homes for years to come."
There are also practical considerations when it comes to revamping your home for Summer. Victoria says; "One thing that people can struggle with during these months is the early morning sunshine. As much as we love it, it can be frustrating when it wakes you up in the early hours. Blackout blinds are a practical yet beautiful window treatment which effortlessly blocks out early morning rays, but can be easily adjusted to suit allow the sunshine in throughout the day. We often create beautifully decorative roman and roller blinds, using colourful prints and ornate embroideries and trim."
"When it comes to dressing your windows, sheer curtains, either alone or beneath a traditional heavier fabric are great for adding a soft delicate look. Crucially, they also allow the Summer sunshine into a room, while still offering privacy."
However you decide to refresh your home, Victoria Smee Interiors are experts when it comes to selecting and creating your new curtains and soft furnishings. With specialist knowledge of materials and designs, as well as expert craftspeople ready to make bespoke products just for you, they can be sure to create a scheme which will transform your room into your own Summer haven.
Whether you fancy yourself as the next Kyle Edmund or you've never picked up a racquet, you can play tennis for free at your local David Lloyd Club on Saturday 12th and Sunday 13th May.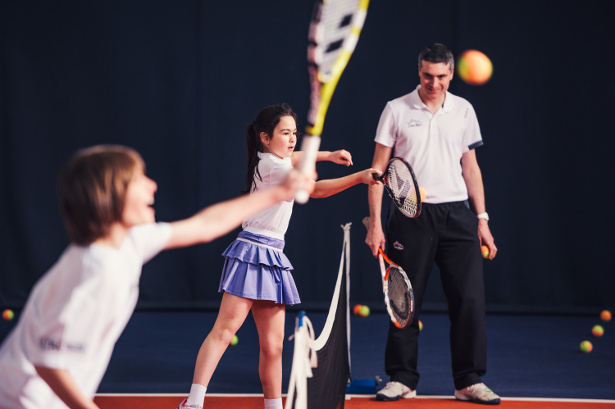 All UK David Lloyd Clubs will open to the public for a tennis-filled weekend between 2pm and 5pm each day. All you have to do is register to play at www.davidlloyd.co.uk/GBTW. Take a look at what sessions we're running and the day's schedule here.
Not only can you enjoy our amazing tennis facilities but you can make the most of the whole club, meaning you can try a group exercise class or take a dip in our outdoor pool or enjoy a spot of lunch in the sun after your tennis session.
Excludes: Harbour Clubs and clubs outside the UK.
Refined Elegance – Tropical Style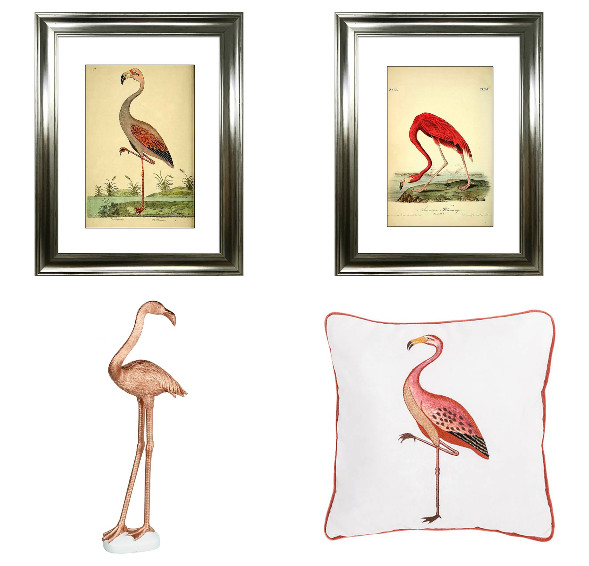 'Tropical' can often conjure up thoughts of Hawaiian chintz, loud colours and garish accessories but, as with all interiors trends, it's all about balancing style with subject. Modern Country Style Interiors' latest collection takes a more refined approach offering a lusty-worthy range of tropical home accessories that are sure to add a sense of sophistication to any interior.
The tropical interiors trend includes everything from palm leaves and pineapples to jungle animals and exotic birds but possibly the most prominent subject this season is the flamboyant flamingo. The new tropical collection from Modern Country Style Interiors includes stylish framed flamingo prints (below); these beautiful flamingo pictures look striking hung as a pair but are equally strong enough to be used independently. The tall flamingo ornament celebrates the flamingos elegant form, it is finished sympathetically with fine feather detail and rose gold colouring. Meticulously embroidered, the new V&A Flamingo cushion features a plush velvet reverse and piping, it also comes complete with a sumptuous feather filler giving it a truly luxurious feel.
Pictured above: Framed Flamingo Prints with Silver Frames, £67.50 for the pair. Tall Rose Gold Flamingo Ornament, £64.50. Feather Filled V&A Flamingo Cushion, £65.00.
Accessories and wall art are key in bringing the 'look' of a room together and making a design scheme work. Modern Country Style Interiors offer a wide range of beautiful home accessories and wall art and their latest tropical collection includes these jungle-inspired animal prints (below). Framed with heavy black and gold frames these mounted bear, jaguar, hippo and elephant prints can be purchased individually or as a collection, where their striking presence is sure to create a head-turning focal point that commands attention.
Pictured above, top left to right: Framed Bear, Jaguar, Hippo and Elephant Prints with Black and Gold Frames, priced at £55.00 each.
No tropical home collection would be complete without the inclusion of the humble pineapple. The new antique gold pineapple bookends from Modern Country Style Interiors are perfect for keeping good reads in place whilst looking super stylish on a shelf, mantle or bookcase. Also available are a variety of chic, tropical-inspired ornaments including the rose gold parrot on stand, tugging elephants and pair of parrots on perches (below).
Picture above: Antique Gold Pineapple Bookends, £55.00. Rose Gold Parrot on Stand Ornament, £39.50. Tugging Elephants Ornament, £45.00. Pair of Parrot on Perch Ornaments, £35.00 pair.
As well as the new V&A flamingo cushion, the company are also offering the beautiful Toile design parrot cushions (below). Available in two colours; wine red and inky blue, the design of these new cushions takes inspiration from the archives of the Victoria & Albert museum. Two sizes are available in both colourways; 50 x 50 square and 30 x 50 cm rectangular, both versions are the perfect size to adorn a chair, sofa or bed.
Pictured above: Feather Filled V&A Square Parrot Toile Cushions, Wine Red and Blue £45.00 each. Feather Filled V&A Rectangular Parrot Toile Cushions, £30.00 each.
Parrot wall art is becoming increasingly popular with the rise in demand for exotic designs. This pair of parrot prints includes two designs; a Blue and Yellow Maccaw, Macrocercus Arabauna and a Great Hornbill, Buceros Cavatus. These classic parrot prints are an eye-catching, stylish choice and are sure to conjure up thoughts of tropical lands. The new cockatoo and toucan ornaments (below) are impressive; large in size, they measure approximately half a metre tall. Sold individually, these beautiful birds can be placed as a pair as part of a display or enjoyed individually as a standalone piece.
Pictured above: Framed Parrot Prints with Silver Frames, £67.50 for the pair. Cockatoo Ornament on Stand, £59.50. Green Toucan on Stand Ornament, £49.50.
Many trends come and go but the tropical interiors trend is one that is here to stay. Taking inspiration from natural elements found in tropical climes this timeless look is often favoured by designers and interior stylists. The new collection from Modern Country Style Interiors is a classic take on this ever-popular look, featuring a hand-picked collection of beautiful home accessories that are sure to stand the test of time.
Customers of Modern Country Style Interiors can enjoy free delivery on all orders over £50.00, standard delivery is charged at just £2.95 for smaller orders.
KICK-OFF MAY WITH CRYSTAL PALACE FC
BOXPARK CROYDON HOSTS THE ULTIMATE CRYSTAL PALACE FAN EXPERIENCE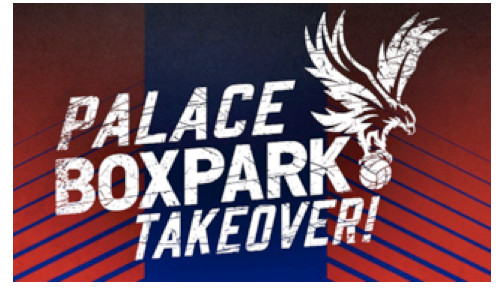 On Wednesday 9th May, Boxpark Croydon will be hosting a Crystal Palace FC takeover – the ultimate, free-to-attend experience for Palace footy fans.
Held from 2pm – 7,30pm, the takeover will see the unveiling of the club's 2018/2019 away kit, as well as announcing the 'Player Of The Season' and 'Goal Of The Season' awards – as voted for by the fans.
For the first 500 people, Crystal Palace will also be holding a signing session featuring many of the first team squad. A pop-up club store will also be on site selling Palace FC merchandise for all attendees.
Hosted by Palace TV's Chris Grierson and with performances from the team mascots Pete and Alice, live music sets from DJ Jay Knox, its set to be the perfect Palace fan experience.
On the day, attendees can also try delicious food from resident vendors at Boxpark Croydon including Coqfighter, Poptata and Chilango to make it a premier (league) day!
Chance to double your money with Coinstar this May
Do you have a money jar or piggybank laying around? This May might just be the perfect time to trade in those jars.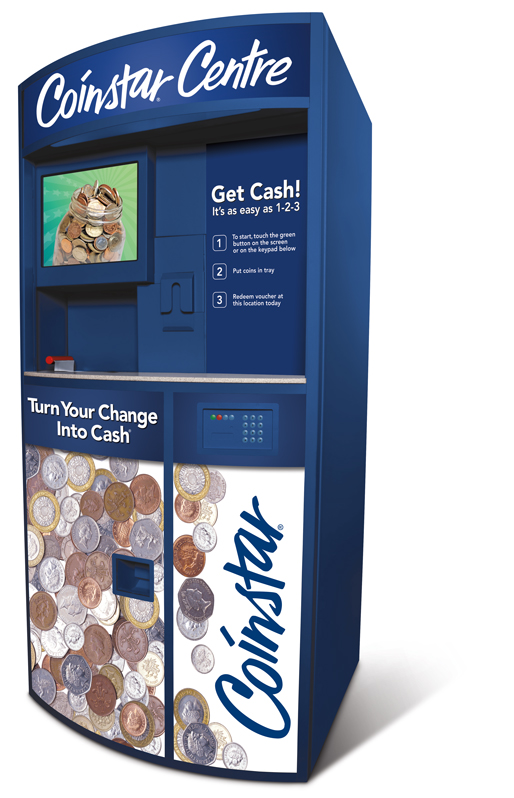 Coinstar is encouraging the nation to declutter and trade in their loose change for something they really want, perhaps a treat or a charity donation. Plus, if you cash in your coins throughout May you will earn a chance to double your money in the Big Cash Clean Up.
So how does it work? All you have to do is visit a Coinstar machine, cash your coins – choose whether you want the money, a voucher or donate it to charity. You'll then get a Coinstar voucher which has a code on it, visit www.Coinstarwin.co.uk and enter your code. That simple!
The promotion, runs until 27th May, so you've got a bit of time and there is a one in ten chance of doubling your money. So the odds are great!
With holiday season kicking in, cash your coins and you may even be lucky enough to get double back with this promotion. You'll may end up having more to spend on what you really want.
It couldn't be any easier to make the most of your money, simply pour your spare coins at your nearest Coinstar machine. There are machine at more than 1,900 leading supermarket locations across the country.

Naipo REVIEW. So Relaxing and so helpful whilst relaxing, rejuvenating and recovering from physical stress. Naipo Shoulder & Neck Massager with Shiatsu Kneading Massage and Heat >> www.naipocare.com/product-mgs-150dc
To Buy in UK:
https://www.amazon.co.uk/dp/B01GZHWOT6
Coupon code:T7ATYIXU
For 10% OFF
To Buy in USA:
https://amzn.to/2wZVqM5
5% discount on that page.
"I am so happy with this product, it is just so well made and provides me with complete pain free relaxation at such an offordable price with a range of settings perfectly chosen for just what my neck and back needs after a busy and focused day working with the children or in the office! I could not be happier and I thoroughly recommend this device. Naipo.. watch out for that name , great massage products, great company, great service!" InTouch rugby Back Health Editor!
FACEBOOK | TWITTER | GOOGLE+ | INSTAGRAM | BLOG | YOUTUBE
● Features 8 deep-kneading Shiatsu massage nodes to sooth tired, aching muscles.
● Built in advanced heat function transfers warmth to muscles, ligaments & tendons to improve the blood circulation.
● Can be used for office, vehicle and home, Includes a regular wall charger and a FREE car adapter for a limited time.
● 3D rotation kneading massage rollers in ergonomic U-design fits perfectly against the contoured shape of your neck, back, abdomen, buttock, calf, or thigh.
● You can return your undamaged product and packaging within 30 days of purchase to receive a FULL REFUND for any reason. We're also offering 24 months warranty for quality-related issues.
See more at :- www.naipocare.com/product-mgs-150dc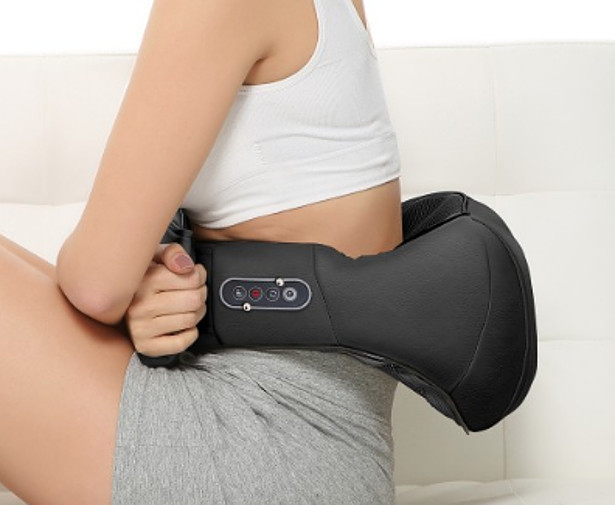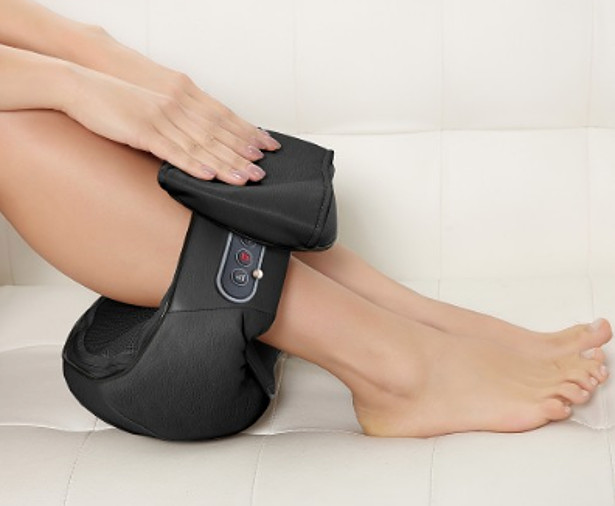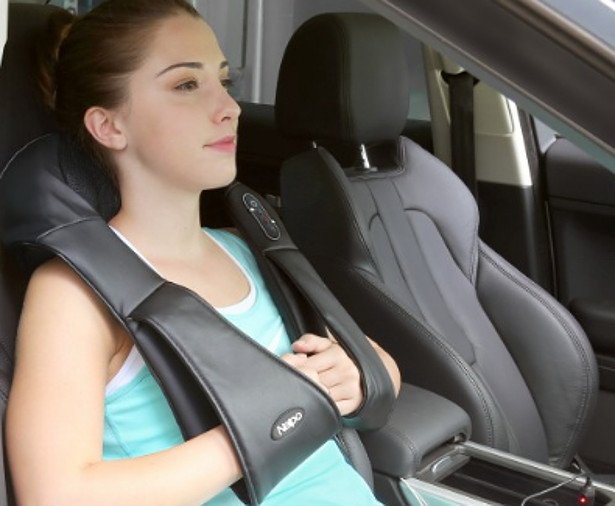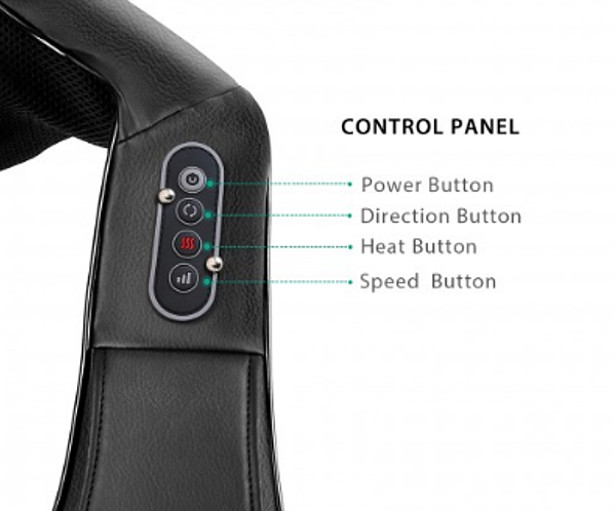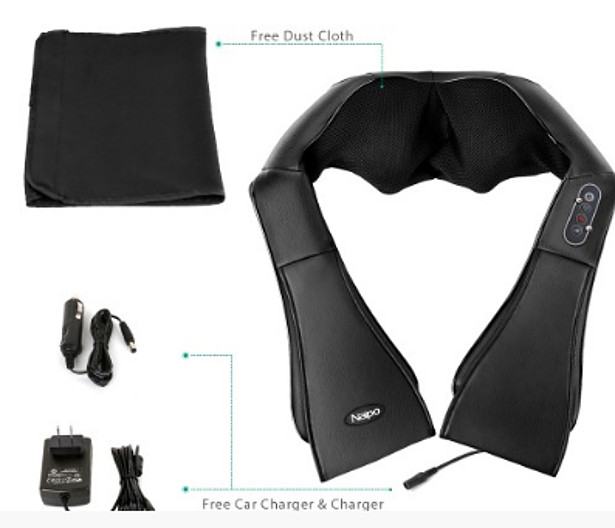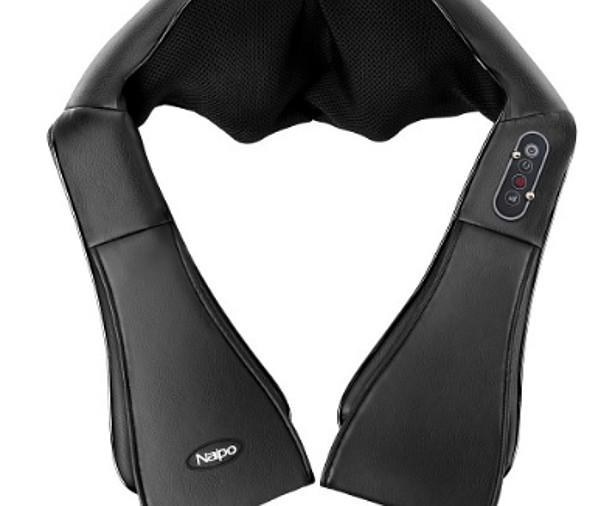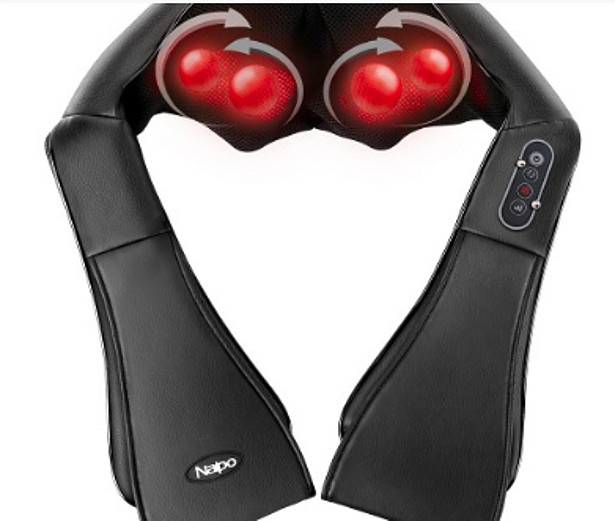 Are You Setting Up Home Beauty or Post Fitness Rehabilitation Facilities for home massage and physio! Naipo Massage Table Bed Chair Beauty Couch 2-Section Portable Deluxe Lightweight Professional Foldable with Dual-Layer Wooden Legs for Therapy Tatoo Salon Reiki Healing Spa Relax
Naipo Massage Table Bed Chair Beauty Couch 2-Section Portable Deluxe Lightweight Professional Foldable with Dual-Layer Wooden Legs for Therapy Tatoo Salon Reiki Healing Spa Relax 13KG(Black)
Buy at :- www.amazon.co.uk/dp/B06XPBF24Y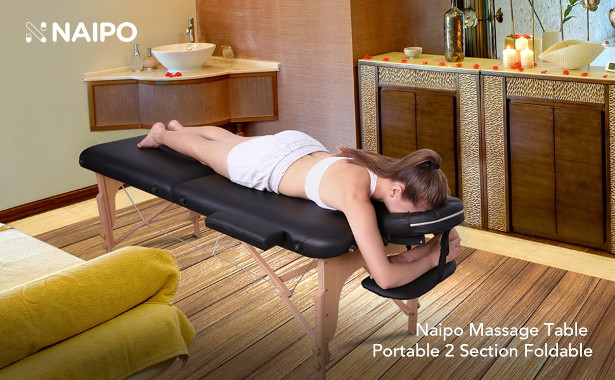 FACEBOOK | TWITTER | GOOGLE+ | INSTAGRAM | BLOG | YOUTUBE
【STABLE & LIGHTWEIGHT】 Coated tension wires connect German beech hardwood legs and 5cm high-density foam platform for a great stability. Carry case features adjustable shoulder strap to help transport your table of only 13kg with ease
【QUALIFIED MATERIALS】 The ROHS-certified water and oil proof, durable and environmentally friendly PU leather provides you a comfortable and safe cushion. The high-quality beech hardwood ensures professional strength
【EASY OPERATION】 Quick-lock leg and frame system for opening and folding your couch bed in seconds. The adjustable height is from 60 cm to 81 cm
【VERSATILE】 Suitable for use in physiotherapy, tattoos, rehabilitation, acupuncture, manipulation, aesthetics, pedicure, doctor's surgery, tattoo studio, reflexology. Ideal for from amateurs to professionals
【VALUE PACKAGE WITH FREE ACCESSORIES】 Included adjustable extension headrest platform, face pillow, removable front and side armrests and carrying case
Product Features: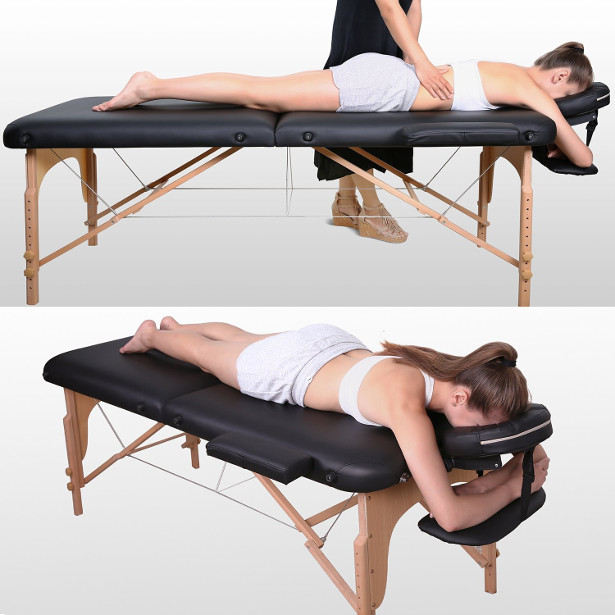 The headrest and accessory outlets on both sides of the couch provide convenience when positioning your clients
The 5 cm thick, high-density, small-cell foam padding ensures your clients' comfort
The Double-Lock Leg Adjusters give stability and security to your massage couch
The built-in reiki panels allow you to perform seated work at either end of the massage couch
Included:
1 x Naipo Massage Table 2 section with wooden legs
1 x User Manual
1 x Carry Case
1 x Set of accessories
If you appreciate superior quality and value, the new Naipo Massage Table is the perfect fit for you.
Specifications:
Bed length without headrest 185 cm, with headrest 213 cm
Width of the bed without armrests 70 cm, with armrests 90 cm
Measurements (folded): 125 x 92 x 24 cm
Weight: 13.1 kg (with accessories: 14.7 kg)
Adjustable height from 60 to 81 cm
Static Weight up to 1100 Kg
Working Weight up to 250 Kg
Material of Bag: 100% Oxford
This product is available as a value package which includes the table itself, the face pillow with a deluxe adjustable headrest platform, and a free carrying case. The case is perfect for massage therapists who move around between clients and meetings since it's lightweight but very firm.
The table comes with a luxurious yet functional PU cover. Its soft texture makes it easy to help you melt away your client's stress and soothe their mind. Already after the first use, you will agree with us when we say that this is the most versatile massage table on the market.
Its frame and legs and are made of high-quality German beech. With the Auto-Lock Leg and Frame System, you can open and fold your massage table in seconds. This will make it more convenient to store or take away it.