It's almost time to let the father figure in your life know just how much they mean to you.
Get a fun card that says it all, or something a little bit different created by an emerging designer at not just a shop.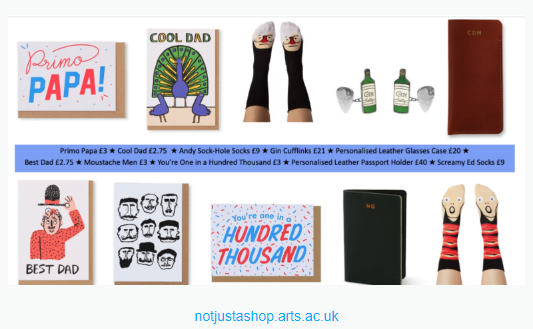 #shopsmall this Father's Day and get something special from not just a shop
The retail destination operates a not-for-profit model, so all proceeds are reinvested back into running the shop and supporting students and graduates from all University of Arts London Colleges with their businesses.
Fizz and Rock 'n' Roll this Father's Day – Sunday 19 June 2022
This Father's Day, why not treat music and champagne lovers to a Champagne Charles Orban, Cuveé Roger Daltrey bottle, and two stemless champagne glasses featuring the Who's bullseye logo.
This Champagne is using the band's trademark bullseye symbol incorporated as part of the design on the label and artist Mike McInnerny's famous Tommy album artwork. The Champagne is a collaboration between Roger Daltrey and Eminent Wines, introduced to celebrate the band's 50th anniversary, and is the official Champagne of Rock 'n' Roll.
All of Roger's proceeds from the sale of the Champagne head to Teen Cancer America – a charity founded by Roger Daltrey and fellow band member, lead guitarist, and songwriter Pete Townsend – and support Teenage Cancer Trust in the UK.
Roger Daltrey, founding member and frontman of this iconic rock band and father to eight children, will kick off his delayed UK tour on Monday, 20 June 2022, the day after Father's Day, as well as touring The Who USA tour.
Jerome Jacober, Founder and CEO of Eminent Wines, commented, "At Eminent Wines, we celebrate excellence in music and the Arts in creating limited edition drinks inspired by legendary artists. Roger
is no exception and is an icon in rock music. What better way to celebrate Father's Day and Rock 'n' Roll than with a glass of the award-winning Champagne Charles Orban, Cuveé Roger Daltrey!"
Produced by Charles Orban Champagne – a family vineyard since 1770 located in the village of Troissy on the left bank of the Marne – the Champagne is made from a subtle blend of three grape varieties – Chardonnay, Pinot Noir, and Pinot Meunier. The Cuveé represents a perfect expression of these three varieties and has a creamy texture with fine, lively bubbles, and received a rating of 90 (outstanding) from Wine Spectator.
Father's Day OFFER:
A bottle of Champagne Cuveé Roger Daltrey 75cl, £95.00
A pair of bespoke, stemless champagne glasses, £30.00 for the pair
Available to buy at Eminent Wines, https://www.eminentwines.com/roger-daltrey
FATHER'S DAY OFFER – Purchase Champagne and glasses for £100.00
The offer runs from 1 May 2022 to 30 June 2022. See the website for T&Cs
Please enter code 'ROCKNROLLDAD22' at the checkout stage
As you would expect from the singer of a band famed for setting the benchmark for rock 'n' roll, the Champagne has gone through rigorous testing and tasting, with Daltrey involved at every stage of its three-year process to fruition.
Daltrey said, "Charles Orban is a grower-producer in the Marne Valley, and the Champagne is authentic and unique, which is important to me. They have a long history since 1770, so only the best last long, like The Who."
A unique twist on a classic whisky gift with a maturing bottle from Caskshare
Scottish-based whiskey brand Caskshare enables you to gift unusual bottles for the whisky-lover in your life. Not only does the company offer unique whiskies with limited edition artist collaborations on bottle wraps, but it allows you to purchase from a cask that is still maturing, meaning future gifts too – win!
For this Father's Day, the Agitator chestnut cask is a unique whisky gift. From the innovative Agitator Distillery in Sweden, this warm, smokey whisky has matured for just shy of four years in chestnut casks. Chosen for Caskshare due to its exceptional flavour and sustainable production methods, we are excited to partner with a distillery who are making an active change to benefit the environment. It is £75 and available from: www.caskshare.com/caskshares/chestnut-cask-2018-11-14
And for a gift that keeps on giving, why not consider one of the maturing whiskies in Caskshare's collection such as the BenRiach; a first fill Marsala cask filled with spirit from the BenRiach distillery in Speyside! This bottle is available to reserve now, and will mature in September 2023 meaning your dad will receive this special delivery later in the year. It is £69 and available from: www.caskshare.com/caskshares/8-year-old-1st-fill-marsala-cask-201
Wonderful Father's Day gifts from heritage brand Lyle & Scott
Various pieces from Lyle & Scott SS23 collection are perfect for Father's Day including gifts under £50, the iconic polo shirt, gifts for the
golfer, and 'hero' pieces….
Lyle & Scott Father's Day:
GIFTS FOR THE GOLFER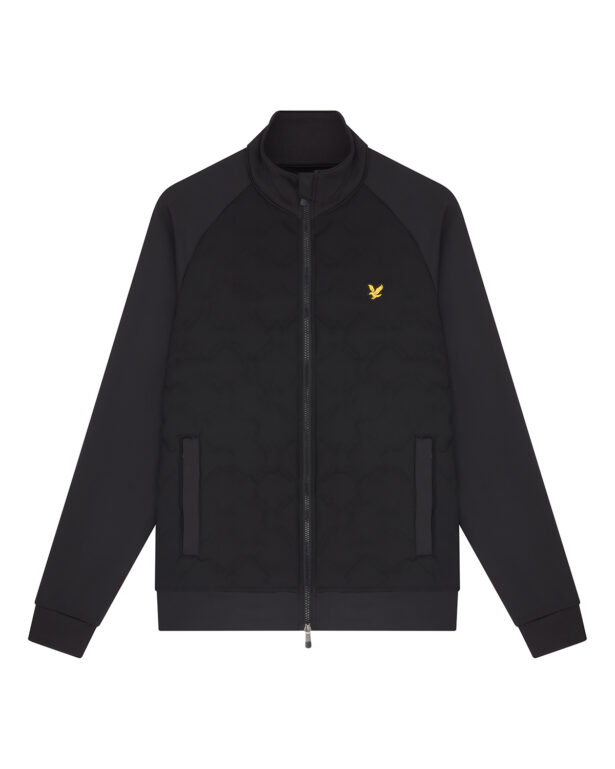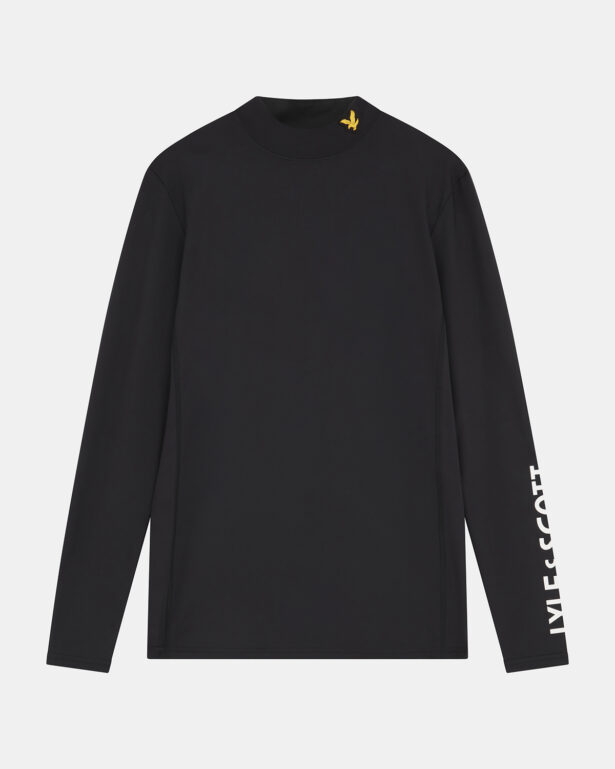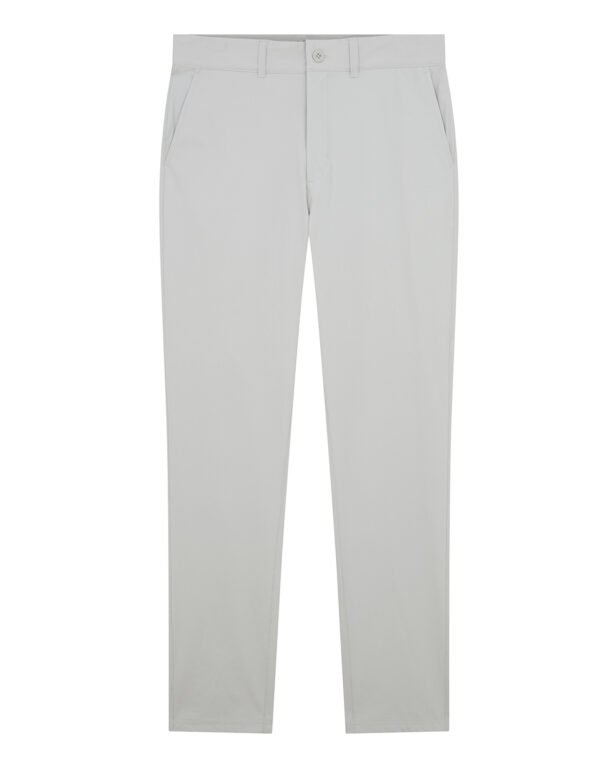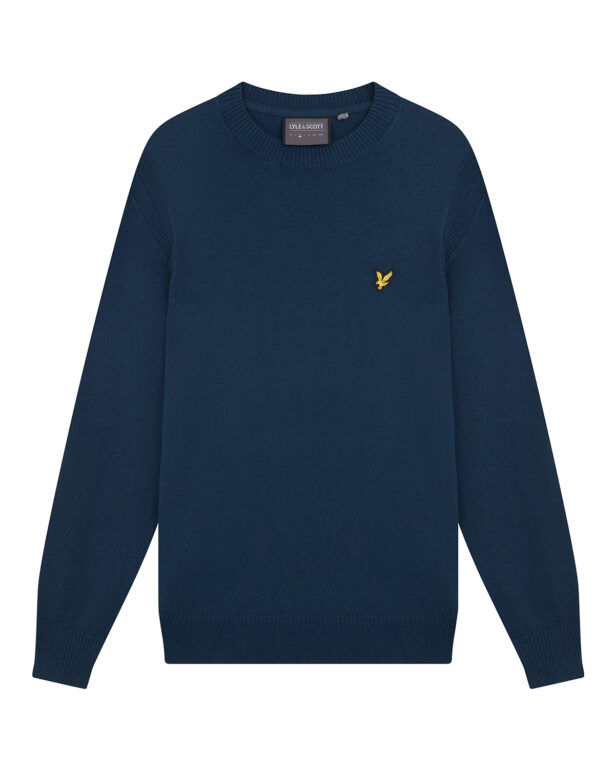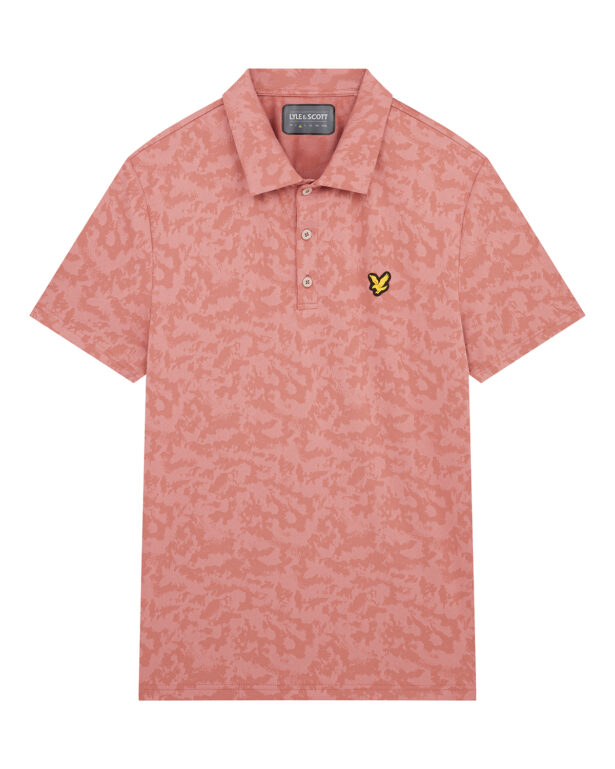 GIFTS UNDER £50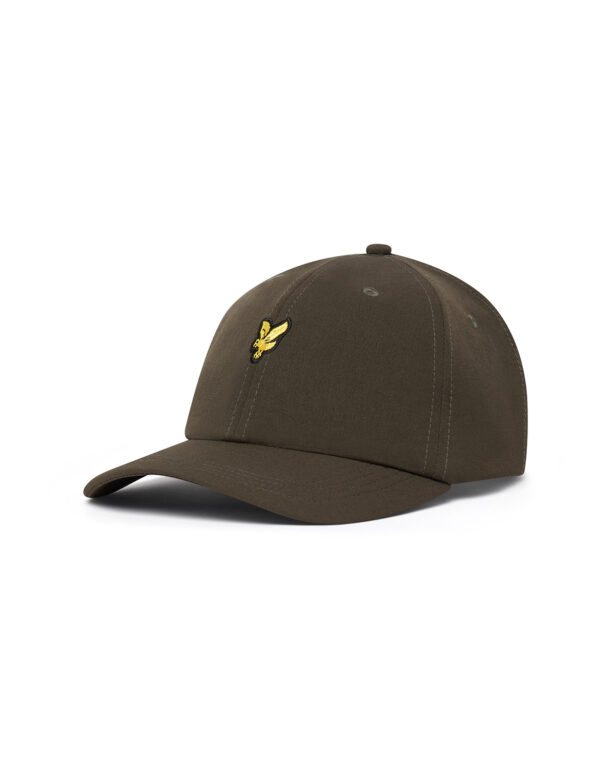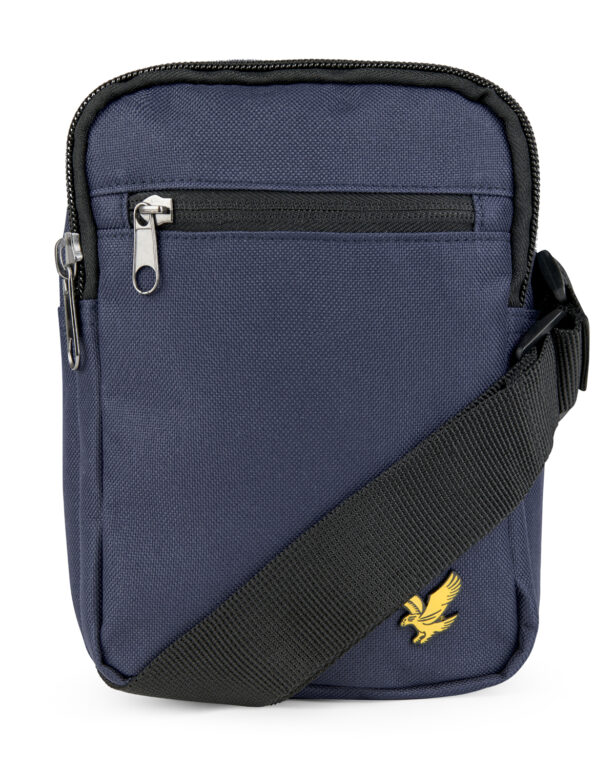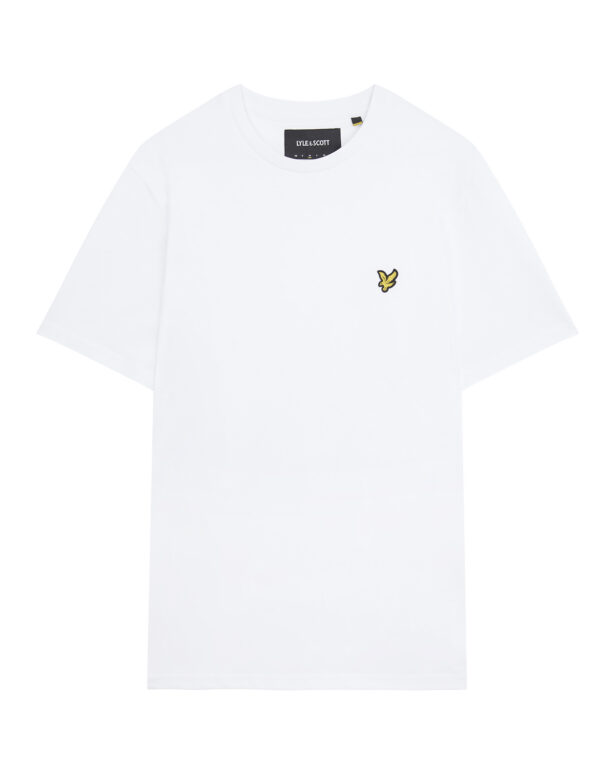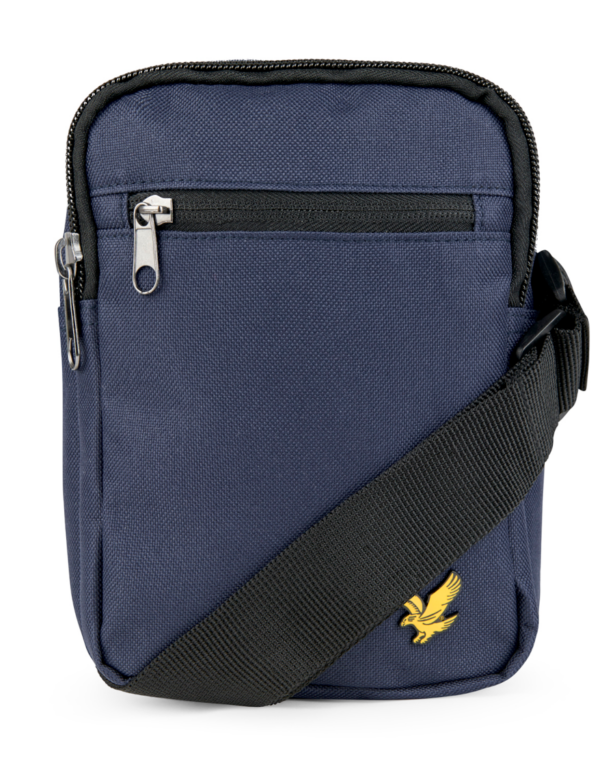 HERO PIECES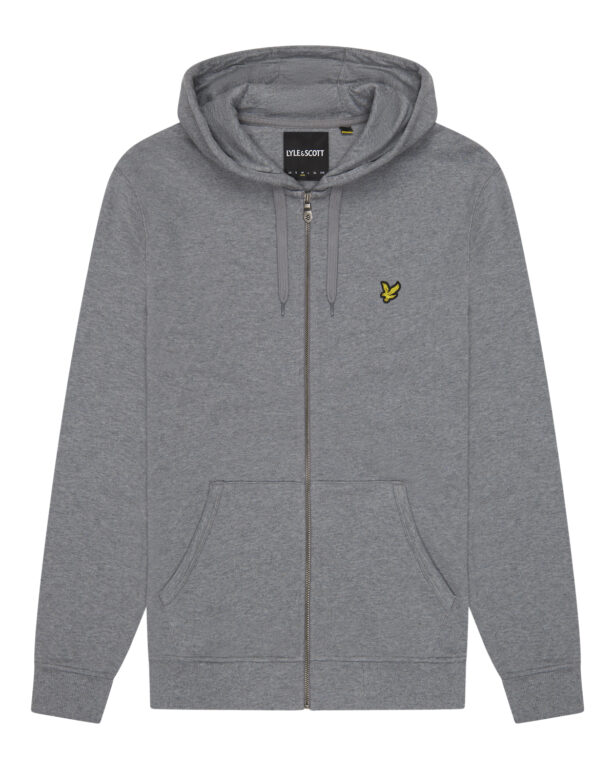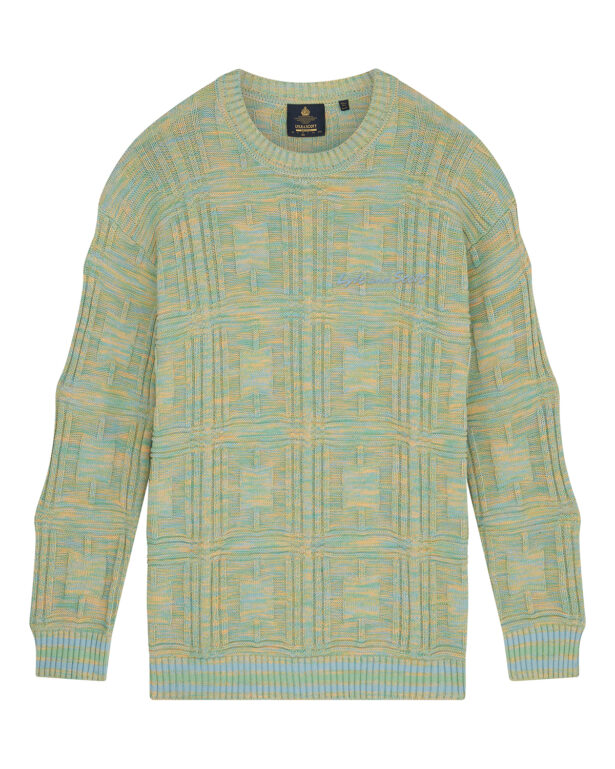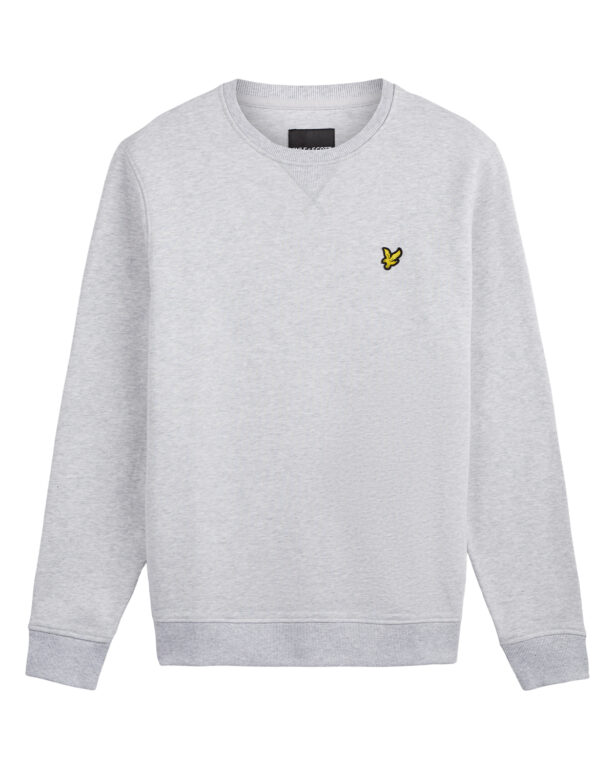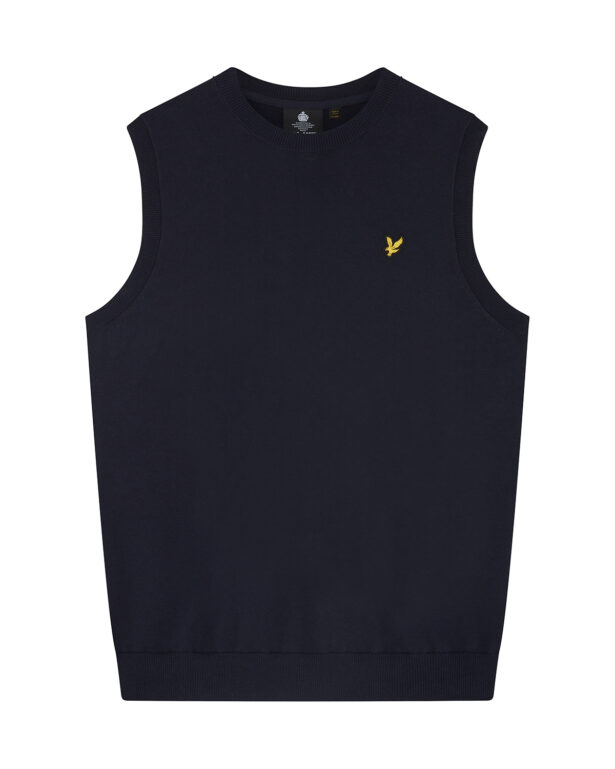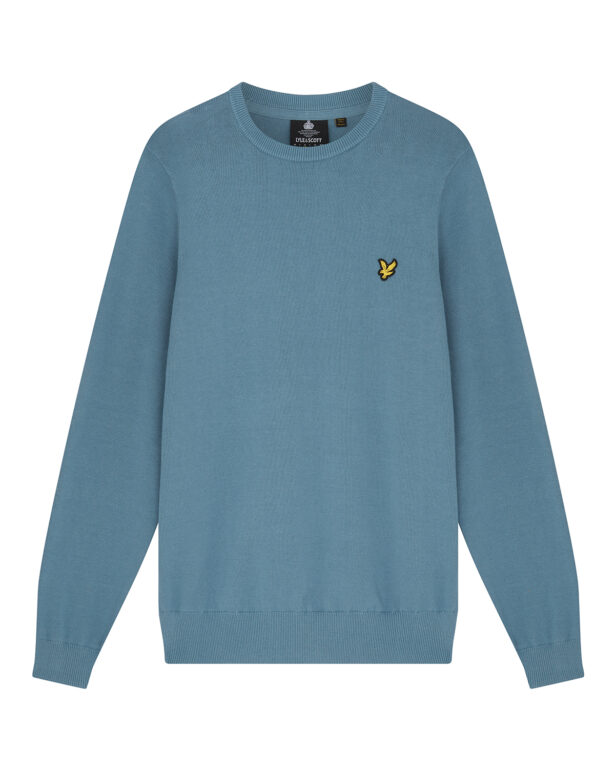 THE ICONIC POLO SHIRT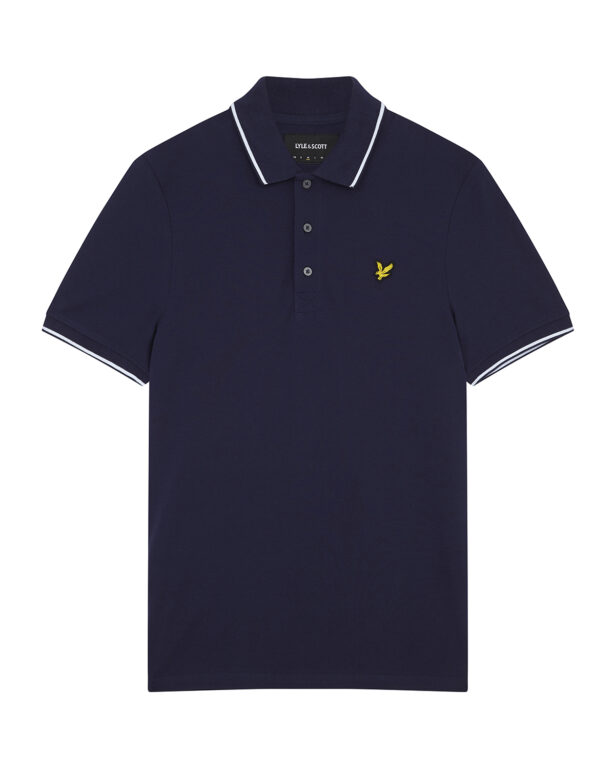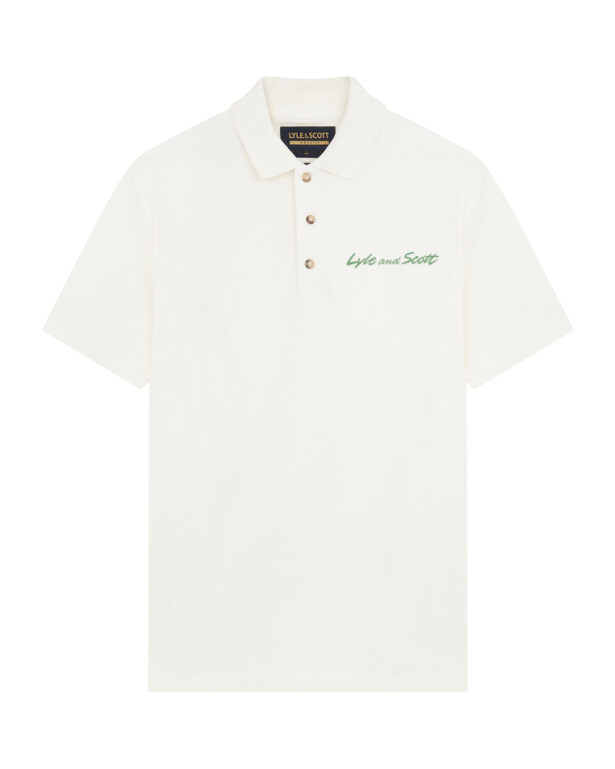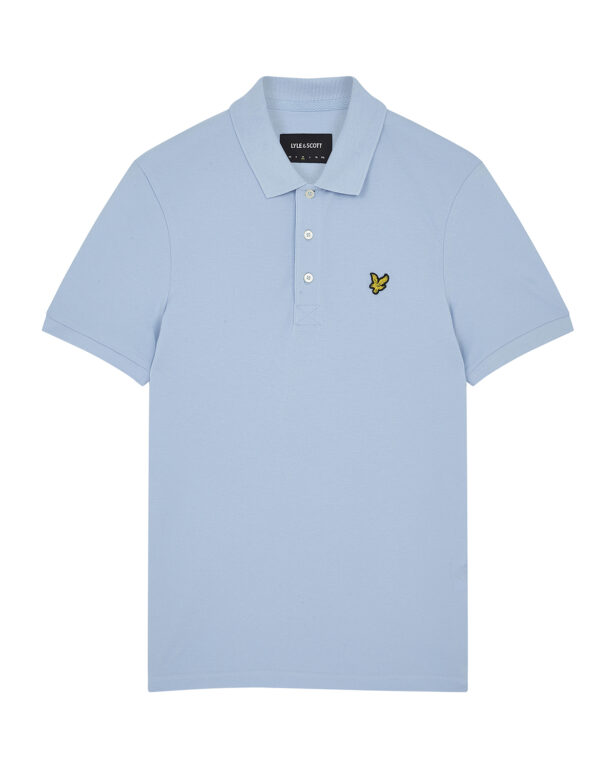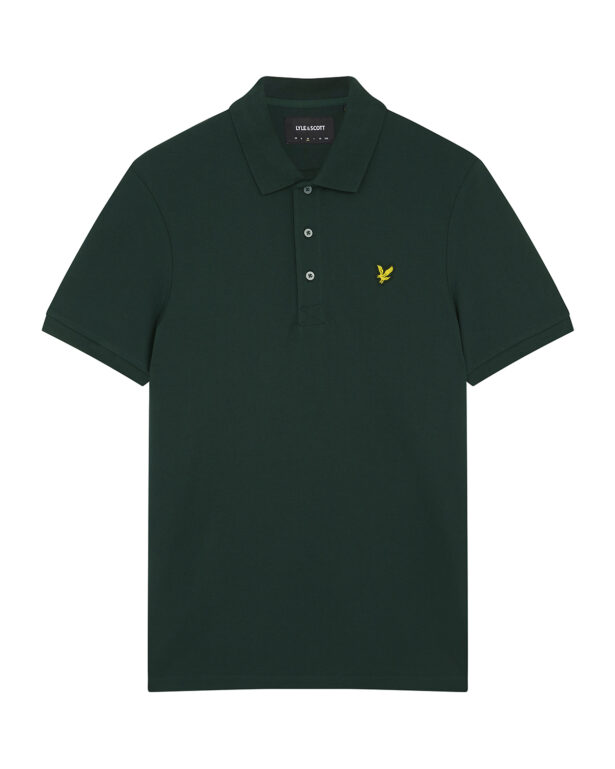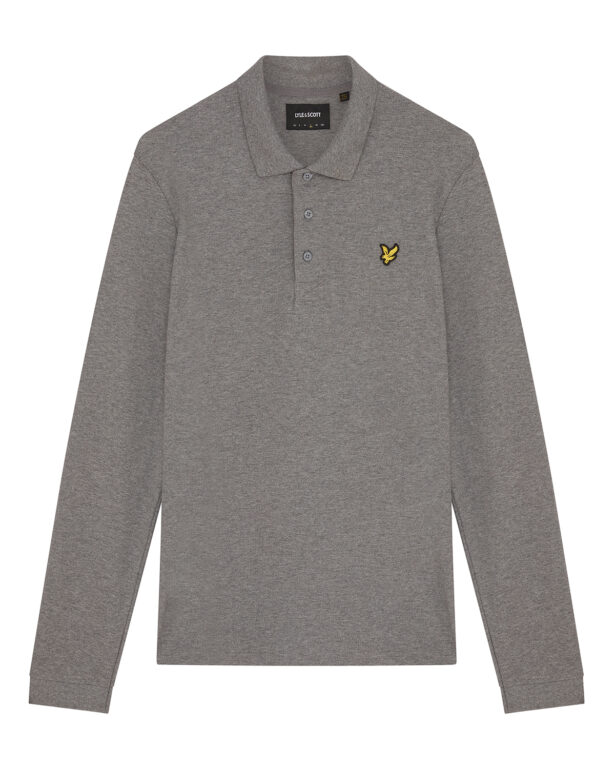 Wonderdays ideal gifts for Father's Day
They have some really unique experiences perfect for adrenaline junkies and sports fans alike
A paramotoring experience for those that love to fly!
www.wonderdays.co.uk/vouchers/paramotoring-trial-lesson-experience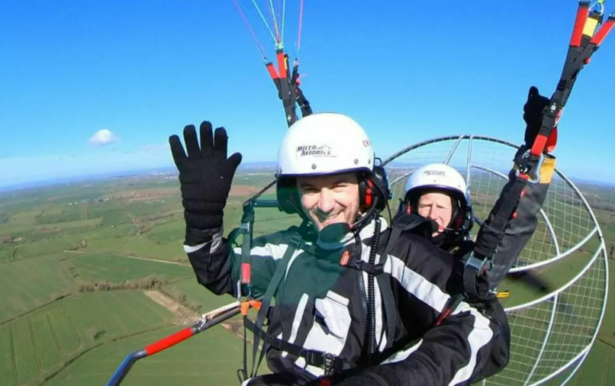 See football stadiums from a different perspective!
www.wonderdays.co.uk/vouchers/football-stadium-helicopter-tour-experience
Learn how to surf!
www.wonderdays.co.uk/vouchers/learn-to-surf-experience-day
Gift Ideas from Joe & Seph's ….
BrewDog Madras Curry with Black Onion Seed & Lime. Price £4. Purchase here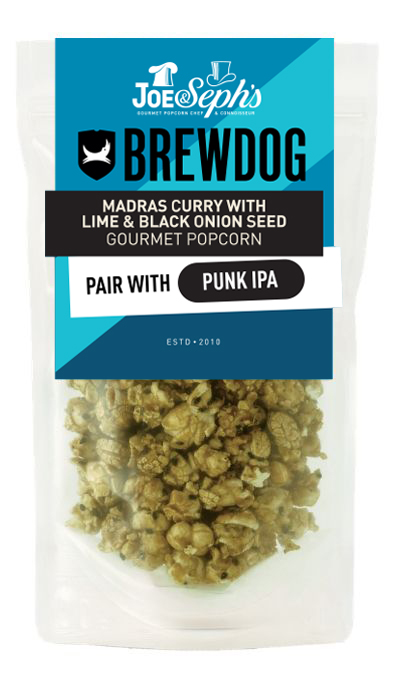 First enjoy the Caramel infused with Madras spices, followed by Black Onion Seeds, with a refreshing Lime finish. Pairs perfectly with BrewDog Punk IPA!
A sweet savoury treat, that is great with a cold beer!
BrewDog Goats Cheese & Black Pepper Popcorn. Price £4. Purchase here
A subtle taste of Black Pepper followed by a creamy, French Goats Cheese. Pairs perfectly with BrewDog Planet Pale!
One of J&S's most popular flavours, and winner of a Great Taste Award in 2011.
Budweiser Gourmet Popcorn. Price £4. Purchase here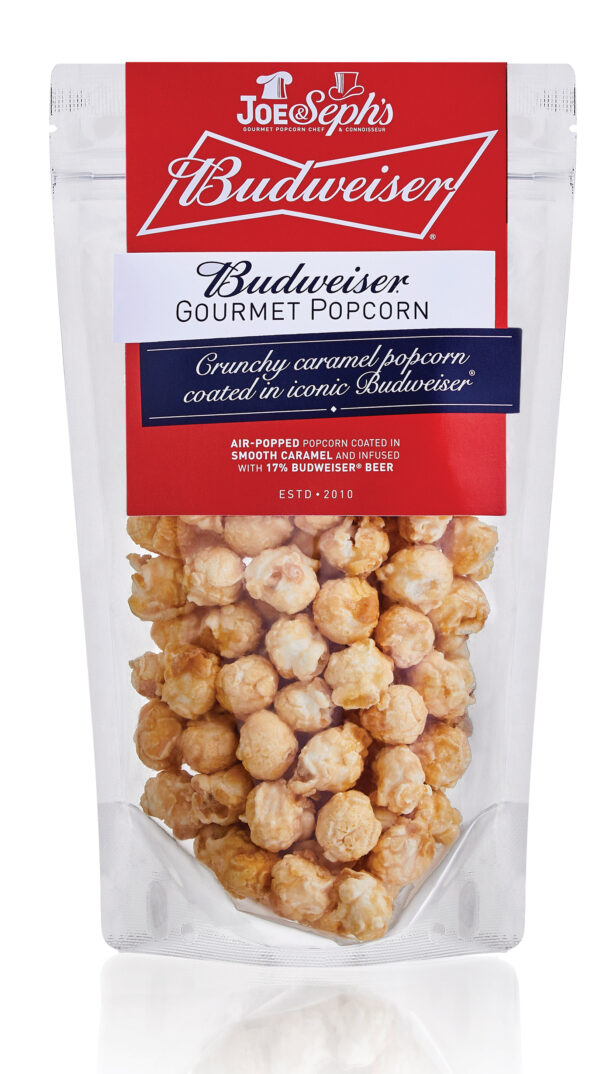 The King of Beers meets the UK's best-tasting popcorn brand to launch the official Budweiser Popcorn!
This gastronomic partnership sees our finest air-popped popcorn, hand-coated in smooth buttery caramel and finished with 17% real Budweiser beer, perfectly capturing the American icon's signature smooth taste!
Best enjoyed with a cold Bud.. naturally!
Marmite Popcorn. Price £4. Purchase here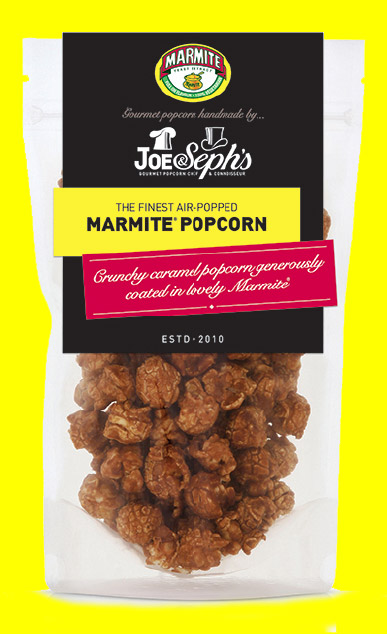 Expertly hand-crafted by Joe and his master pastry-chefs, this innovative collaboration has been made using only the finest all-natural ingredients and of course the distinctive British spread.
The air-popped popcorn has been generously coated in smooth, buttery caramel and lovely Marmite®, making a delightful sweet and salty snack!
Love it or hate it, you simply have to try it!
Milk Chocolate Popcorn Slab 115g. Price £8. Purchase here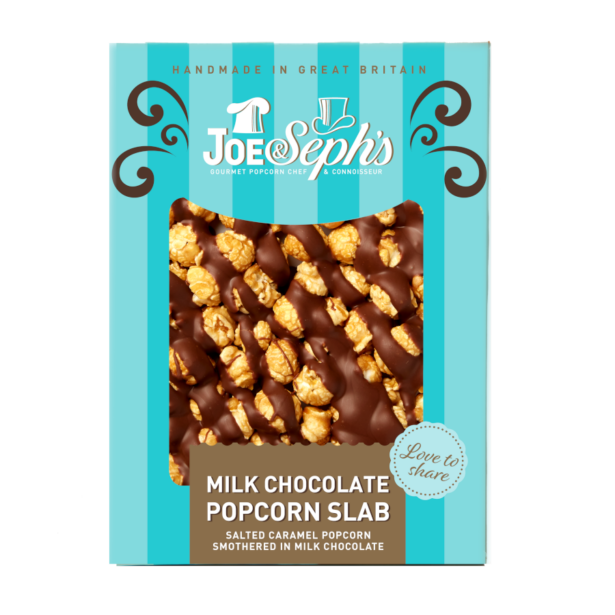 They've taken their award-winning air-popped, Salted Caramel & Belgian Chocolate popcorn and smothered it in silky smooth milk chocolate. Lovingly handmade in Joe & Seph's London kitchens, the satisfyingly crunchy popcorn and melt-in-the-mouth chocolate is not only dangerously moreish but also gluten-free.
Vegetarian-friendly, gluten-free, no artificial colours, flavours or preservatives.
Ultimate Gourmet Popcorn Selection. Price £8. Purchase here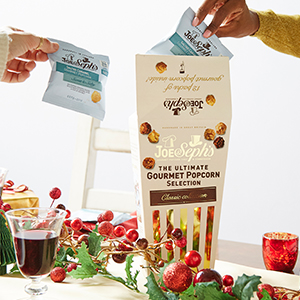 The box features the famous Salted Caramel, award-winning Toffee Apple & Cinnamon and Caramel & Belgian Chocolate and the popular Orange Chocolate, Caramel & White Chocolate and Classic Caramel Popcorn in individual 7g mini packs. Each box will contain two packs of each (12 x 7g mini packs in total).
Give the gift of health with a DNA health test for Dad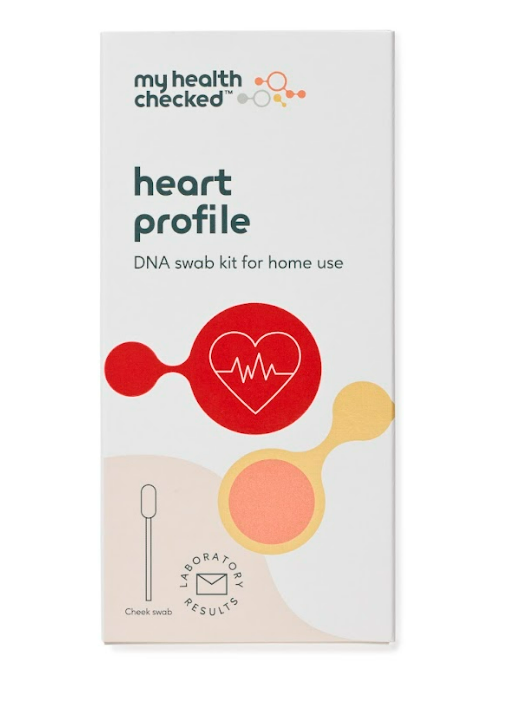 MyHealthChecked is a UK home-testing healthcare company, and it has just launched 19 new health and wellness tests with Boots nationwide! It's common knowledge that men go to their GPs less so this Father's Day, MyHealthChecked wants to prompt better health management among men by getting sons and daughters to gift a test that can improve body understanding and encourage apathetic dads to take their health more seriously.
Gifting Dad a heart profile test not only helps him better understand his DNA and health, but shows you really value him and his health, and is a gift that keeps on giving!
MyHealthChecked's team of scientists and experts have selected 11 genetic markers that are specifically related to heart health. Your dad will learn how genetic markers such as APOE (cholesterol) and NOS3 (triglycerides) can help them to understand the small diet and lifestyle changes every day that could make the biggest difference to their unique body.
The heart profile test is £54 and is available here: https://myhealthchecked.com/product/heart-profile-dna-test
Polaroid Go Instant Camera – £109.00
www.wexphotovideo.com/polaroid-go-instant-camera-white-1777815/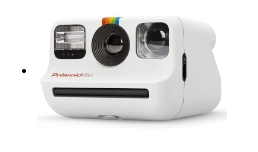 The Polaroid Go Instant Camera lets you snap photos anywhere due to its portable and pocket-friendly design- perfect for Dad's on the go! Capture those memorable family moments and print them instantly with just a click of the shutter button. With an integrated self-timer feature, this selfie-ready camera offers crisp retro polaroids that would look great anywhere. Its USB port also provides instant recharging for longer shoots.
Solar Sage (solarsage.co.za) , located in South Africa, offers clients a path to energy independence through their innovative solar solutions.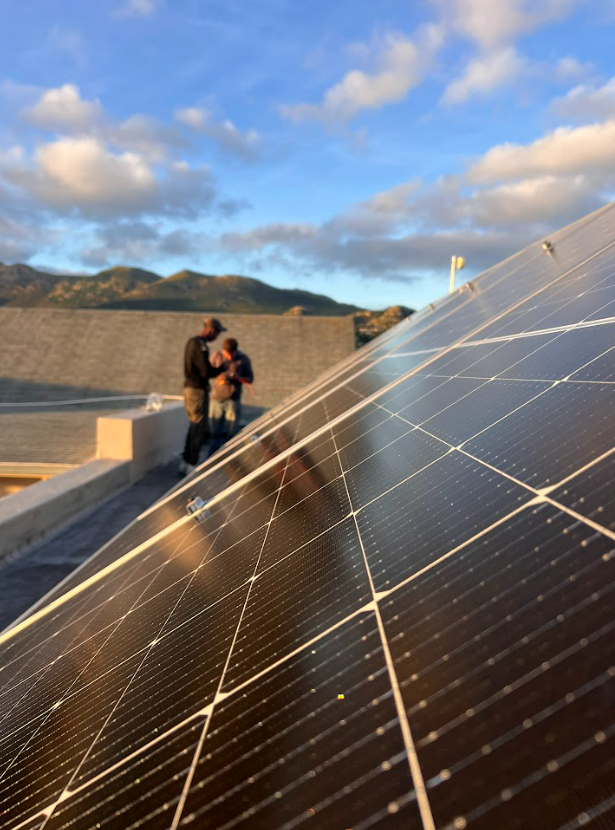 Founded by Jason Delaney, a seasoned chemical engineer with expertise in water and energy, Solar Sage is committed to delivering reliable, cost-appropriate solar backup power systems, addressing the challenges of load-shedding and high energy costs.
With a unique emphasis on engineering and technology, Solar Sage designs optimized solar solutions through an engineer's lens, while using advanced inverter technology to help customers track their energy use and optimize their system performance. They pride themselves on their quick installations, with a lead time from order to use of only four days.
Solar Sage provides a personalized, hassle-free solar experience. From personalized consultations to professional installation and ongoing support, the team ensures optimal performance and reliability for every customer. Clients have reported significant benefits, including uninterrupted power supply, seamless integration into their daily routines, and peace of mind against unpredictable power outages and rising energy costs.
In essence, Solar Sage combines technical expertise, personalized service, and innovative technology to deliver robust solar solutions, helping clients future-proof their homes and businesses against energy uncertainties.
SAY CHEERS THIS FATHER'S DAY WITH DRY DRINKER.COM'S HAND-PICKED ALCOHOL-FREE BEER GIFT BOX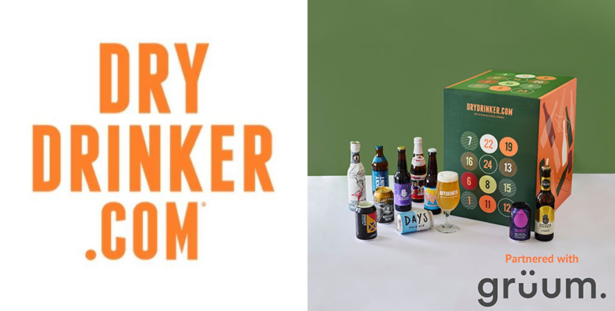 Look no further for the perfect gift this Father's Day, DryDrinker.com, the UK's number one independent No & Low Alcohol specialist has launched a limited-edition gift box featuring a range of low ABV beers. The box boasts an array of the very best No & Low beers for the father figure in your life who wants to explore the world of no and low beers, or drink a little less, without compromising on taste.
Available for pre-order now, the box is made up of 24 carefully curated beers, lagers and stouts to sample. Featuring popular breweries including Lucky Saint, Jump Ship, Big Drop, Insel and Ollenaut, this Father's Day gift box really is the gift that keeps on giving and the perfect way to mark a celebration.
To make the gift extra special, the DryDrinker.com Father's Day gift box also includes a branded Dry Drinker.com glass, ideal for sampling the tasty tipples and a keepsake to mark the occasion.
All boxes pre-ordered will also be delivered in time for Father's Day, taking the stress out of shopping and leaving you to celebrate in style.
Stuart Elkington, founder and CEO of DryDrinker.com said: "Our hand selected gift box really is the perfect way to toast Father's Day and with over 20 beers to choose from, there's a drink to suit every taste bud. From crisp and refreshing lagers to robust and flavourful stouts, each beer in our selection showcases the finest craftsmanship and dedication to quality that the alcohol-free brewing world has to offer."
DryDrinker.com is a one stop shop stocking the most innovative and delicious NoLo alternatives on the market today, from craft beer and cider to spirits and mixers and delicious wines. It was launched with one clear mission – to offer delicious and unique alternatives to anyone who doesn't want to drink, can't drink or wants a little help drinking less.
For an extra treat, the DryDrinker.com has also collaborated with grüum to offer drinks a trio of the brand's sustainable cleansing bars worth £20*. Manchester based, grüum is on a mission to make skin and hair care more friendly for you, your wallet, and the planet. The Luxury Face, Body & Haircare set is a brilliant example of grüum's commitment to being eco-friendly and showcases some of their bestselling plastic-free products.
2023's – Best Ethical Father's Day Gifts for the Active Dad in Your Life
Your dad deserves something special this Father's Day, especially if he's the active type! After all, the man spent his entire life keeping you safe and sound, so now it's time to show your appreciation uniquely.
But not just any gift will do. You want to get him something truly unique and meaningful that he'll enjoy and that respects eco-friendly and sustainable practices. Fret not because we've got you covered!
This article will discuss some of the best ethical Father's Day gifts for active dads. We'll provide thoughtful ideas for gifts that reflect the lifestyle of the busy dad in your life while still honouring ethical practices of sustainable production and responsible business operations. Read on to find out more!
Ethical Running Gifts for Dads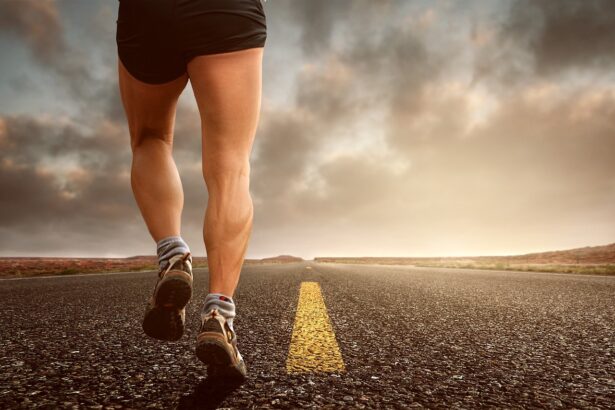 It can be hard to find the perfect gift for your dad, especially if he loves to stay active. If your dad loves running, why not show him you care this Father's Day with a thoughtful and ethical running gift?
Not only will a great running gift keep Dad on track and motivated to reach his goals, but when you choose an ethical option, you can rest assured knowing that your present has been made ethically, sustainably and with love.
Here are some top picks for ethical running gifts to give your Dad this Father's Day:
• Recycled Running Shoes: There are a lot of companies that make shoes out of recycled materials. Whether it's plastic bottles or old fishing nets – these shoes are designed to be lightweight and breathable for maximum performance.
• Ethical Apparel: Look for apparel made from recycled fabrics, such as recycled plastic water bottles or even bamboo! These materials are sustainable and don't require any harsh chemical treatments in their production.
• Insulated Water Bottle: An insulated water bottle is essential for staying hydrated as you run – but why not make it ethical? Look for BPA-free options free from phthalates, lead and other potentially hazardous chemicals.
With these ethical running gifts, your dad will indeed feel the love this Father's Day!
Sport and Outdoors Skincare for Active Dads
Everyone knows that active fathers need to take special care of their skin. Whether your dad likes to surf, ski, bike, or climb, the sun, wind, and dirt can take their toll on his skin.
So instead of giving him an essential skincare set this Father's Day, why not give him an ethical sport and outdoors skincare set? Plenty of organic and natural skincare products are available to protect your dad's skin while he enjoys his hobbies.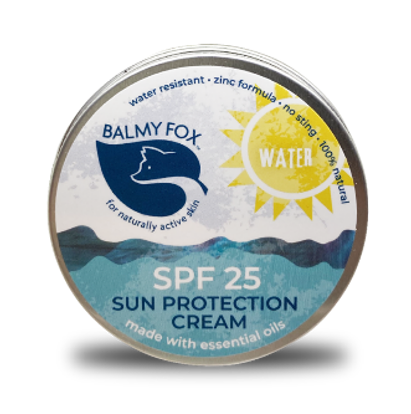 Look for a skincare brand made with ingredients like borage oil, shea butter, aloe vera, and vitamin E, which will help keep your dad's skin nourished and moisturised when spending time outdoors.
You can also find water-resistant sunscreen with no sting for extra protection from the sun's rays.
These skincare products are better for protecting your dad's skin and for the environment than conventional skincare products. Be sure to look for brands committed to sustainability and ethical sourcing, helping you give a gift that gives back this Father's Day!
Gifts to Keep Dad Cool During Summer Workouts
Looking for a practical yet ethical Father's Day gift that dad can use to stay cool during his summer workouts? Look no further! Here are a few gift ideas to keep dad cool and comfortable this summer.
Moisture-wicking clothing
Gifting dad moisture-wicking clothes are one of the best Father's Day gifts for active dads. This type of clothing is designed to keep sweat away from the body and evaporate it quickly, helping to keep him comfortable while he exercises. It also helps reduce skin irritation, preventing work from pooling and causing chafing.
Mesh hats and helmets
Mesh hats are great for keeping dad cool while he's out in the sun. They are made of breathable materials that help wick away sweat and protect his head from the sun's harsh rays. For extra protection, you can look for helmets with mesh panels to ensure maximum breathability while he works out in hot weather.
Reflective gear and sunglasses
Another great Father's Day gift idea is reflective gear or sunglasses. Reflective gear helps keep dad visible to drivers or fellow bikers, joggers, or hikers when exercising outdoors at night. Sunglasses will also help protect his eyes from the sun's harmful UV rays, ensuring that he stays safe when he's out on his outdoor excursions!
Stylish Outdoor Apparel for Active Dads
The great thing about the active dad in your life is that they are probably always up for trying something new or going on a new adventure. Give them a stylish outdoor apparel gift they'll love to wear while exploring.
Gifting outdoor apparel can help them stay safe and comfortable while exploring the great outdoors. Look for fabrics that provide a UPF (Ultraviolet Protection Factor) rating of 50+ to protect against harmful UV rays from the sun and are also moisture-wicking, quick-drying, and highly breathable. Here are some items you could consider:
• UPF-rated shirts
• Breathable waterproof jackets
• Fast drying shorts
• Breathable hiking socks
• Moisture-wicking base layers
• Comfortable trail shoes
These items will be not only kind to the environment because of their sustainable fabrics but also look stylish and will make great ethical gifts that your active dad can enjoy for a long time.
Unique Outdoor Accessories to Enhance Any Activity
If you're looking for a unique and ethical Father's Day gift for the active dad in your life, look no further than outdoor accessories! Whether he loves hiking, cycling, camping, or any other outdoor activity, plenty of unique options can improve his next adventure.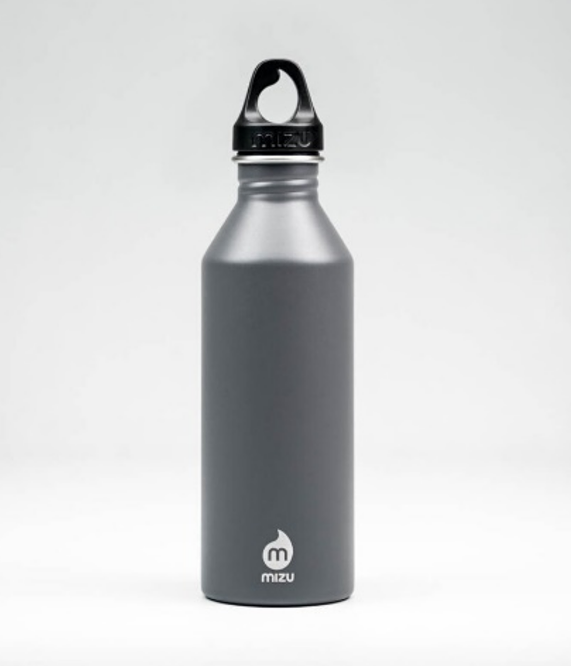 Some ideas include:
• A sun-protective hat with a wide brim for extra protection against the elements.
• A pair of sunglasses designed for outdoor activities like cycling or hiking.
• A multi-tool set with a variety of tools perfect for quick fixes while in outdoors.
• An insulated water bottle keeps drinks cold or hot, depending on what's needed.
• An eco-friendly camping tarp made of recycled materials for setting up a tent.
These items are fantastic gifts and ensure your dad can keep doing what he loves in the great outdoors safely and responsibly!
Tech-Savvy Gifts for the Modern Active Dad
If your dad is a tech-savvy active dad, you have plenty of options for fabulous Father's Day gifts. Whether it's a Fitbit to monitor his workouts, a new smartwatch, or some high-tech sportswear that'll keep him comfortable and connected during any training, there are many gifts for the modern active dad.
1. Smartwatches: Smartwatches are great for tracking your activity levels and helping you stay informed on the go with notifications.
2. Sportswear: High-tech sportswear is designed to keep you comfortable and dry during workouts while providing support in critical areas like the knees and elbows.
3. Activity trackers: Fitbits and other activity trackers are perfect for tracking daily steps, heart rate, calories burned and more, helping your dad stay on track with his fitness goals.
4. High-end headphones: Quality headphones that provide noise cancellation will help your dad maximize his training sessions with unbeatable listening quality and comfort.
5. Wearable fitness devices: A fitness device like an Apple Watch or Garmin Forerunner will help him measure the distance covered while running or cycling and share progress with friends and family via social media or apps like Strava and Nike+.
Father's Day – Active Gifts that Keep Him Running!
So knowing all of this, what's the best gift to give the active dad in your life this Father's Day? Get him something lasting longer than a single trip or a brief outing that follows your conscious consumer principles. An ethical Father's Day gift is perfect for showing your active dad you care.
Think about what he loves doing, and then find the gift to improve those experiences. Whether it's a new pair of running shoes with sustainable materials, a new set of bike lights, or a camping package made with recycled materials, there are a million options to help him enjoy his active lifestyle more responsibly. Take the time to find the perfect ethical Father's Day gift, and he'll appreciate it for years!
Noel creates jewellery designed for the modern man.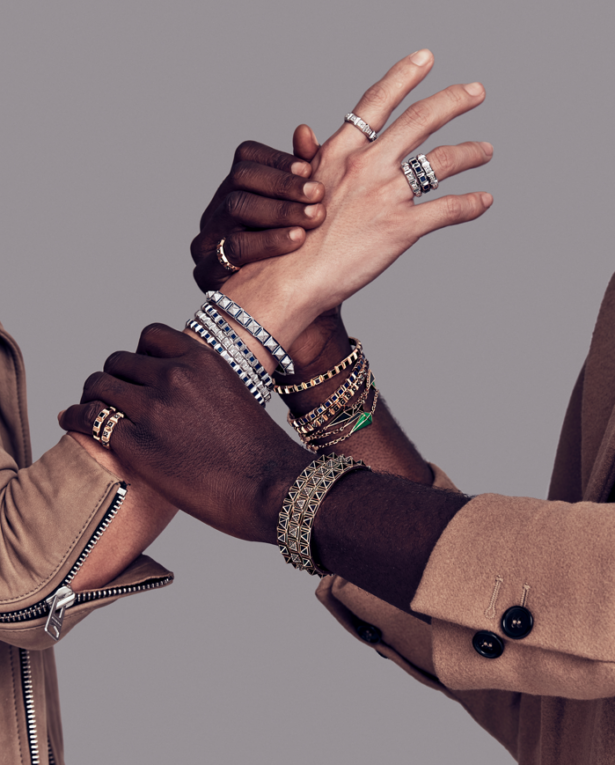 With exclusivity at the core, Noel is intended for those who appreciate the rebellious and unconstructed side of luxury. Each piece created from the highest quality 18 Karat White and Rose Gold and White and Black Brilliant Cut Diamonds. Both collections; Cosmos and Revolution feature a selection of necklaces, bracelets, earrings and cufflinks, making Noel the perfect gift for this Father's Day. Noel's collections include pieces in silver and rose gold, as well as pieces with blue, yellow, and green accents. Visit https://noeljewellery.com/ to explore the full collection and elevate your lifestyle.
This Father's Day, give the gift of a good night's sleep with the Soundasleep Speaker Pillow.
Using innovative hidden technology, the pillow features a hidden undetectable speaker to remove the need for headphones, meaning your father figure can drift off to their chosen sounds on a soft and squishy pillow.
Struggling to find a Father's Day gift for your dad or father figure? While the special man in your life may be notoriously difficult to buy for, household and garden retailer, wilko, is offering a range of great-value products to put a smile on his face.
• Grill to your heart's content with the wilko BBQ Kettle Grill – now on offer for only £37.50
• You can't go wrong with alcohol! Treat your father figure to the wilko IPA Brewing Kit for just £15
• Encourage dad to get the DIY done with the wilko Hammer Stubby – now price-locked at only £3
Pocket-Sized Games for On-the-Go!
Cheatwell Games Tension Travel Edition Game, £12.99 from Tesco
This travel pack ensures you have all you need to play Tension… in the palm of your hand! Slip a card out of the dispenser and then score using the snappy little poppers on either side. Take on holiday or play on the move… Travel Tension is the perfect carry out card game! Suitable for 2+ Players ages 12 +.
Golf in a tin, £14 from Kikkerland
This retro game contains nine cardboard golf fields, 2 cast metal clubs and 2 metal balls. Small pond and sand are recessed. Great gift for any golf lover!
Movies Trivia Game, £7 from Kikkerland
What do you know about the big screen? These questions will trigger some movie memories. 50 trivia questions about movies.
On-The-Go Games, £11 from Kikkerland
On-The-Go Games is a handy travel-sized partner for your holidays.
With playing cards, dice and score cards, you can play all your favourites just with this handy little pack. As well as traditional card games, the pack includes instructions on how to play Chicago, Going to Boston, and Midnight.
Cheatwell Games Slam Words, £7.41 from Zatu Games
Shake, then slam down to trap the dice and check the three letters shown on the coloured dice. Be quick to name any word that includes all three letters and pass it on, before you run out of time and lose a life. With the very satisfying pop-up / slam down shaker, this quick and entertaining word game can be played anywhere. Shake and play fun with a competitive edge!
Sports Trivia Game, £7 from Kikkerland
Do you know your wickets from your wiffleball? put your friends through their paces with this set of 50 sports themed questions. Presented in a useful tin.
Cheatwell Games Travel Gabble, £13 from Tesco
Quick-fire fun, Gabble is a frantic race against the clock to describe people, places and things for your team-mates to try and guess. The more you can describe the more you'll score! Slip a card out of the dispenser and then score using the snappy little poppers on either side. Take on holiday or play on the move… Travel Gabble is the perfect carry out card game!
Gamer Trivia Tin, £7 from Kikkerland
This compact trivia set is perfect for game night or on-the-go. Includes 50 questions in a tin. Test your friends and family on their knowledge of everything about video games!
Cheatwell Games Slam Bluff, £9.50 from Amazon
Slam Bluff is the ultimate game of truth, bluff and counter bluff. Check your score then tell the truth or lie. It's up to your opponents to challenge you or else to chance it. Each player in turn must score more than the one before. Or forfeit a life. Suitable for 8yrs+.
Travel Trivia Game, £7 from Kikkerland
Kikkerland's Travel Trivia Game offers 50 multiple choice questions about travel. Test your knowledge! The trivia game comes in a tin and therefore super easy to take with you on the road or on your holidays.
Pop Culture Trivia Game, £7 from Kikkerland
Kikkerland's pop culture trivia quiz game is the a great card game for dinner parties and is the perfect stocking filler if you're looking for a gift. With questions such as "In what year was Facebook launched?" and "Which movie did Grace Kelly win her Oscar for Best Actress?"; it's ideal for all the family.
This Father's Day, give the gift of a good night's sleep with the Soundasleep Speaker Pillow.
Using innovative hidden technology, the pillow features a hidden undetectable speaker to remove the need for headphones, meaning your father figure can drift off to their chosen sounds on a soft and squishy pillow.
FOR THE HEALTH CONSCIOUS
BITVAE
BITVAE D2 Ultrasonic Electric Toothbrush – Amazon UK – RRP £25.99
Features
• Easy to Clean: Keeping your water flosser clean is just as important as keeping your mouth clean. With the upgraded detachable wide mouth water tank, users can completely clean the water fouling in the tank, which is impossible for the traditional water flosser picks with a small mouth water tank.
• Large Capacity Water Reservoir: The Large Capacity water reservoir is enough for a 60-second full mouth clean. No need to refill or pour out the remaining water.
• Advanced 40-Day Battery Life: Battery life can last up to 40 days in the lowest pressure mode, while most similar water flosser picks can only last up to 10 days of use. The cordless design makes it convenient to use both at home and on the go.
• Key Features: 3 pressure settings provide a wider range of intensity options (30-100 PSI), 6 replaceable nozzles (including a tongue scraper nozzle), 360° rotating nozzles, 60-second flossing time, IPX7 waterproof for use in the shower, universal USB cable, silent design.
BITVAE C2 Water Dental Flosser – Amazon UK – RRP £49.99
Features
• Easy to Clean: Keeping your water flosser clean is just as important as keeping your mouth clean. With the upgraded detachable wide mouth water tank, users can completely clean the water fouling in the tank, which is impossible for the traditional water flosser picks with a small mouth water tank.
• Large Capacity Water Reservoir: The Large Capacity water reservoir is enough for a 60-second full mouth clean. No need to refill or pour out the remaining water.
• Advanced 40-Day Battery Life: Battery life can last up to 40 days in the lowest pressure mode, while most similar water flosser picks can only last up to 10 days of use. The cordless design makes it convenient to use both at home and on the go.
• Key Features: 3 pressure settings provide a wider range of intensity options (30-100 PSI), 6 replaceable nozzles (including a tongue scraper nozzle), 360° rotating nozzles, 60-second flossing time, IPX7 waterproof for use in the shower, universal USB cable, silent design.
MYMONX
mymonX – AI smart health wearable. £249 on the mymonX website for with full access to all the features of the mymonX app for £9.99/month.
mymonX is the ultimate AI health monitoring solution, revolutionising wearable technology, tracking glucose, heart health, blood pressure, heart rate, oxygenation, respiratory rate, body temperature, sleep and activity. It is this understanding of the user's health which allows them to see what a huge difference small daily changes could make to their overall quality of life.
Through the mymonX app, detailed insights and analytics about health metrics are provided, which, over time allows users to track their progress, set goals and reminders. This data can even be shared with loved ones and caregivers so that they can monitor the health of their loved ones.
FEATURES INCLUDE
Non-Invasive Glucose Monitoring
Electrocardiogram (ECG)
In addition to, Blood Pressure, Heart Rate, Oxygenation and Respiratory Rate.
FOR THE MUSIC LOVER
LENCO
Lenco LBT-225WA Bluetooth turntable with glass platter – £349.99 at HMV
The Lenco LBT-225WA is a beautifully designed belt-drive Bluetooth turntable with a glass platter. Connecting this turntable to your Bluetooth speaker or headphones is easy and convenient, providing the ideal setup to enjoy warm and rich sound while lounging on your couch at home. Retrieve your old records from the attic and play them on this modern turntable, relishing the crystal-clear sound of your vinyl collection, old and new. The turntable features switchable speeds of 33 and 45 rpm to play your vinyl at the correct speed, and an analogue-to-digital conversion system with a USB connection for easily archiving your precious vinyl to your computer. The turntable also comes with top-quality components, including a high-quality AT-VM95E cartridge, carbon fibre tonearm, counterweight, anti-skating weight, and RCA connectors. The removable dust cover keeps your turntable clean and protects it from damage. With user-friendly controls and top-quality components, the Lenco LBT-225WA Record Player is an excellent choice for anyone seeking a turntable that combines style and functionality'.
Key features:
• Beautiful stylish walnut design
• Bluetooth transmission, play your vinyl on Bluetooth speakers or Headphones. Wirelessly stream the audio from the turntable to Bluetooth-enabled speakers or headphones, providing greater flexibility in how and where you can listen to your vinyl records.
• High quality AT-VM95E cartridge for high-fidelity sound.
• Glass Turntable platter
• Carbon fibre tonearm and counterweight
• USB connection to digitize your Vinyl to your computer as an MP3. Easily convert your vinyl records into digital files that can be stored and played back on your computer or mobile device.
LencoPDR-046GY – Portable Silver DAB+/FM Radio & Bluetooth Speaker – £109.99 at HMV
High resolution images here
LencoPDR-045BK – Portable Black DAB+/FM Radio & Bluetooth Speaker – £109.99 at HMV
The Lenco PDR-046GY/045BK is a portable DAB+ radio featuring Bluetooth® 5.0 technology, providing you with the opportunity to enjoy digital sound quality while listening to the radio. Additionally, this radio can serve as a portable Bluetooth® speaker, allowing you to effortlessly stream your preferred music from your phone or tablet. With an integrated rechargeable battery, this DAB+ radio can accompany you on the go, and you can use it anywhere. With its convenient compact size, you will be surprised by the powerful high-quality sound it produces! The Lenco PDR-046GY is an ECO radio that has been created with sustainability in mind.
The PDR-046GY can display much more information than the traditional FM radio. Think, for example, of information about the song that's being played, the radio station, the sports match that's in progress or the current weather. This is all clearly displayed on the 6 cm / 2.4-inch LCD colour display
Environmentally sustainable!
This sustainable ECO radio is crafted from high-quality ABS with wheat fibre and natural bamboo.
The packaging is made entirely from recycled FSC cardboard, with no plastic included, making it an eco-friendly choice for environmentally conscious consumers.
Features
FM/DAB+ radio for crystal clear digital radio reception
Compact size, excellent sound quality
Rechargeable and portable. Easy to carry and use anywhere.
Hours of wireless listening – up to 7 hours at a time
Bright 6 cm / 2.4-inch colour display
Bluetooth® version 5.0
Range of up to 10 meters / 33 feet
Headphone jack of 3.5 mm / 0.14 inch
Integrated rechargeable Lithium battery of 2,000 mAh
Alarm clock / timer
MAJORITY
MAJORITY Bard Internet Radio Music System – RRP £159.95 (Currently £149.95) from Majority and Amazon.
High resolution imagery available here
The Bard provides music lovers with various different methods to listen to their favourite tunes and enjoy a wide range of audio channels from DAB and FM radio, and, when connected to WiFi, thousands of stations can be accessed in internet radio mode. The DAB radio and hi-fi tuner is packed full of connection options with AUX-In, USB, 3.5mm jack, and it also has the option to go wireless by connecting to Bluetooth devices.
Designed for the modern audio enthusiast, the Bard features built-in Spotify Connect, making it easy to connect and stream favourite playlists from every genre at the touch of a button as well as listen to podcasts with the dedicated Podcast feature. Using a smartphone as a remote control, it allows for a richer sound quality without audio compression and means there is no distance restriction!
With DAB+ radio quickly becoming the top pick for radio enthusiasts, the Bard's DAB+ radio feature makes this radio adapter a must-have for any home or office. Users can simply connect the Bard digital radio to their sound system and experience the full power of DAB and internet radio. There is also the option to wake-up and fall asleep to the sound of the radio through using the dual alarm feature!
MAJORITY Quadriga Internet Radio Music System – RRP £299.95 (Currently £249.95) from Majority and Amazon.
The Quadriga is an impressive all-in-one music system, boasting two 4-inch speaker drivers and backed up by a huge 6-inch powerful subwoofer. The downfacing subwoofer provides a dynamic bass that can fill a room with a high-quality sound, whatever the genre. The 120-watt 2.1 channel smart internet radio and music system delivers a deeper bass while maintaining clean and crisp audio.
The Quadriga comes with built in Spotify Connect and gives users access to thousands of songs and podcasts from around the world with the touch of a button. Using this, a smartphone can act as a remote and the stream comes directly from the internet at a fast rate without audio compression. In addition, this system also boasts a built-in CD player and sound system, making it possible to play music from a USB flash drive or CD – bringing that old CD collection back into action!
The Quadriga also gives options to play playlists from users' phones using AUX, RCA or Optical inputs and can connect through the Bluetooth feature to allow users to go fully wireless with 5.0 Bluetooth – play, pause and skip with the supplied remote control. With a 6 x 4.5cm TFT colour display and Frontier smart technologies, it provides a seamless user interface with an easy-to-use solution that combines the reliability of DAB+ with Internet radio, podcasts, and music on demand
.
Able to access global radio stations, the Quadriga opens up the top 10 radio stations for every country around the world for listening. Users can simply search by continent, country, genre, and station name, and then connect to over 25,000 global radio stations. Once users have found their favourite stations, they can take advantage of the Quadriga's 40 radio pre-sets to save the best of the airwaves.
JLAB
JLab JBuds Air Pro True Wireless Earbuds – £69.99 at Argos, Currys, John Lewis, Amazon and Very.
The JBuds Air Pro true wireless earbuds feature 9 hours of playtime in each earbud with an extra 27 hours from the charging case (36 hours in total). With wear detect sensors, the music will automatically pause when removed from ears. Featuring Bluetooth Multipoint, users can enjoy the versatility of transitioning seamlessly from device to device and have multiple connected. Whether switching from a podcast on a laptop to a call on mobile, it is easy and quick with two devices simultaneously connected. The earbuds provide a safe listening experience with the Be Aware mode that lets outside noises in. Designed to be safe for a run, walk or conversation whilst listening to music, it allows users to hear the world around them.
Sweatproof and dustproof, the earbuds have an IP55 rating so can be used on the go or in the gym with no worries. In addition, the earbuds can be used independently or together and both include a built-in MEMS microphone so calls will be clear every time. With just a few taps, it is easy to personalise the sound with the touch sensors. Users can choose their sound preference from the EQ3 settings: JLab Signature, Balance and Bass Boost with no need for an app.
1MORE
1MORE Aero Earbuds with Dynamic Head-Tracking – £99.99 from Amazon
Along with the ability to detect the listener's head movements in real time, the Aero comes complete with 1MORE's wide frequency QuietMax active noise cancelling technology that provides up to 42dB of noise cancelling depth at a wider than normal range of frequencies from 40Hz up to 4000Hz, meaning the 1MORE Aero can block out more of the ambient noise whether it be the roar from the in-flight engines to the hustle & bustle of traditional city life.
Featuring 10mm drivers alongside diamond-like-carbon diaphragm for both an impactful bass and scintillating acoustic highs, the 1MORE Aero caters for all music genres thanks to including no less than 12 studio-grade EQ presets via the 1MORE MUSIC App to allow the Aero to easily handle anything from rock to pop.
The Aero still includes 1MORE's touted Wind Noise Resistant mode to help filter out microphone interference on winder days and an Adapter ANC mode if the user would prefer a more convenient solution to automatically detect in real time the right level of noise cancelling depth based on the ambient sounds around them.
1MORE SonoFlow Active Noise Cancelling Bluetooth Headphones – £89.99 from Amazon.
Wireless Audiophile Sound: certified by Hi-Res Audio and Hi-Res Audio Wireless, 1MORE SonoFlow features 40mm DLC dynamic driver to produce stunning sound and its frequency response can reach up to 40kHz.
Lossless LDAC Audio Coding Technology: LDAC allows you to enjoy a high-resolution audio experience by transmitting at a transfer rate of 990kbps. Every subtle detail will come to life.
Adjustable EQ Settings: Choose from 12 studio-grade EQ presets in the 1MORE MUSIC App to make your playlist even more enjoyable. Simply tap the calibrated Electronic, Pop, Classical, or Lounge equalizer setting!
Powerful Noise Cancellation: With QuietMax noise cancellation technology, whether working in the office, walking outdoors, or on the subway, you can get a restful private space for a truly focused, immersive listening experience.
Nonstop Music Enjoyment: Just immerse yourselves in your favorite music without the anxiety of running out of power, even on a long trip. A single charge with ANC off can sustain up to 70 hours of battery life.
FOR THE HOME CHEFS
HYSAPIENTA
HYSapientia 24L Air Fryer Oven available on Amazon – RRP £151.97
The HYSapientia Air Fryer Oven combines a normal oven with air fryer functions and more to be the ultimate cooking accessory. Helping to create delicious food, the mini oven has independent temperature controls for the upper and lower heating tubes so it's easier and faster to cook multiple different items at once. Also featuring NTC electronic temperature control and a PID temperature control chip, it comes with a 360° adjustable high-speed hot fan and cooling air outlet, equipped with the most advanced visualization furnace lights so food can be seen through the double-layer glass door whilst cooking.
Designed for ease, the air fryer is a multifunction all-in-one device and has 10 cooking modes that can replace other kitchen gadgets. With small volume and high energy options including acting as a toaster, it can cook in most ways efficiently. Able to act as an air fryer, oven, dehydrator, BBQ and more, it can even defrost foods or be used as a Rotisserie. By using the air fryer functions, it is easy to create tasty and crispy food whilst using 85% less oil. The huge 24L capacity is enough for a whole family and can cook a whole chicken or 10-inch pizza easily and it doesn't need pre-heating because of the 360-degree thermal cyclone technology and rapid heat circulation system so saves time too.
COSORI AIR FRYER
COSORI Air Fryer 4.7L, 9-in-1 Compact Air Fryers Oven 1500W– RRP £109.99 on Amazon UK
Save Up to 55% on Energy Bills: Faster cooking time, consuming less electricity
Too large or too small, that's a question. But not for CAF-L501. The compact 4.7-litre design is suitable for one person or a family (Ideal for 4 people or for cooking 1.5-1.8kg chicken)
More Meal Options: Chips, roast chicken, grill steak, Baked Muffins, etc. CAF-L501 meets various dietary needs and is also a nice gift
The Modern Matte Design: Its unique tempered glass display has 7+2 one-touch cooking functions, customized Ideal cooking time and temperature, for easy control
Online & Paper Recipes Included: 100+ in-app recipes and a 30-recipe paper cookbook; These are very useful for when you manually controlling temperature and time
Cleaning Becomes Simple: The removable non-stick coated basket can be washed by hand or in the dishwasher
REMOSKA
Remoska Tria 3-in-1 Oven-to-Table Electric Cooker – available from the Remoska UK website for RRP £219.99.
The 4.5-litre cooking pot is coated with three layers of high-quality non-stick coating, making it easy to clean and dishwasher safe. Its smart design allows it to be carried straight to the dining table for serving guests when dinner is ready and the trivet keeps the hot pan off the countertop while it cooks or after it comes out of a conventional oven.
The 610W baking lid features a clear glass viewing window, a built-in rest, and a simple on/off switch. The power cable can be detached from the handle of the lid, and it uses very little energy. The additional SoftPressure lid works brilliantly to keep the heat in when using the cooking pot as a conventional pan or casserole dish. Oven safe up to 220°C and dishwasher safe.
The SoftPressure lid makes stovetop cooking faster by increasing the pressure inside the pan, producing slow-cooked-style results in a fraction of the time while keeping all the vitamins and nutrients. The lid locks into the handles with a simple one-handed mechanism – with a red spot that shows if it's not locked in correctly – and as the lid has a glass panel, it's easy to check on progress.
The Remoska Tria is incredibly thrifty with electricity, making it ideal for easy and economical cooking at home. It's also great for boating holidays, motor homes, caravans, and holiday cottages, where access to a 240-volt electricity supply is available.
FOR THE FITNESS FANATICS
OPENROCK PRO
OneOdio OpenRock Pro true wireless sports open earbuds available on Amazon UK for £129.99
The OpenRock Pro provide a premium sound quality through air conduction thanks to the patented TubeBass™ enhancement technology. With this, the low-frequency resonance of the sound can be increased to enhance the bass and rhythm of the music and make low frequencies solid, deeper and more enveloped as well as pianissimo details and vocals being bright and clear. The dual tubes not only enhance the bass but also prevent any sound leakage. The technology, combined with 16.2mm dynamic drivers with enhanced bass, enables the earbuds to provide a 360-degree superior sound.
Designed specifically for sports, the lightweight OpenRock Pro have an open-fit without any ear plugs to allows air pressure to stay equalised whilst ensuring important environmental sounds can still be heard for a safer and more comfortable wearing experience even after hours of use.
Using the patented adjustable ergonomic ear hook provides the ultimate fit and stable wearing as it fits the users ear shape securely so it can be used on a run, cycling, in the gym or day to day without any risk of falling out. The IXP5 waterproof rating and resistance to sweat, dust, and moisture make it ideal for those using for fitness reasons. Compared to usual bone-conduction headphones, the OpenRock Pro utilise a high-quality diaphragm with minimal vibration, that allows them to be able to be worn all day long without any damage to the ear canal and also greatly reduces any experience of ear fatigue.
JLAB
JLab Epic Air Sport ANC True Wireless Earbuds – £99.99 at Argos, Currys, John Lewis, Amazon and Very.
The first true wireless earbuds to utilise JLab's new Smart ANC technology and the JLab Air ANC app, with three noise control modes and the ability to fine tune the sound by adjusting the equalizer settings. Users can customise the active noise control level, pass-through audio, equaliser settings, and touch controls for each earbud. This means users can adjust and design the earphones to suit their exact tastes and preferences. Once the perfect sound is set, it will be saved on the app and remain on the earbuds, every time they are used from then onwards.
In addition users can utilize the Be Aware audio mode, which allows ambient noise in through the earbuds when turned on making the earbuds ideal for situations such as running or cycling outdoors to hear cars and other safety noises.
The Jlab Epic Air ANC True Wireless Earbuds offer 48+ Hours of Playtime (12+ hours of Bluetooth playtime in each earbud and 36+ additional hours from the charging case). Touch controls for easy operation. Six interchangeable eartips and it has a IP55 water resistance rating.
FOR THOSE ALWAYS ON THE MOVE
BLUETTI
BLUETTI EB3A Portable Power Station | 600W 268Wh – £299 on the Bluetti UK website
At about 10lbs, the BLUETTI EB3A is compact and portable for outdoor camping and
short trips. It is rated for up to 600W and a 1200W surge wattage, enough to power
multiple devices such as laptops, phones, mini-fridges, cameras, slow-cookers. It
stores 268W in its LiFePO4(LFP) battery, delivering 2500 cycles before reaching 80%
capacity.
Outdoor enthusiasts won't have to search for power outlets in the wilderness with this
little power box in hand. The EB3A can power a 10W light for 22 hours, a 60W car fridge
for 4 hours and an 80W TV for 3 hours straight. On a full charge, it will power a 60Wh
laptop for 4 hours. When connected to solar panels for max 200W charging, the EB3A
allows longer outdoor stays. Plus, the BLUETTI App allows to monitor and control in
real time from anywhere for ongoing management.
Trust Eco Friendly Bologna Laptop Bag 16" – Made from up to 11 recycled bottles – currently on offer on Amazon for just £18.90
SUSTAINABLE DESIGN – Bologna laptop bag is made from 11 recycled PET bottles and certified according to the Global Recycled Standard– meaning no emotional baggage!
SPACIOUS –With a padded, top-loading laptop sleeve suited for 16″ laptops and a zippered front pocket for extra storage
SECURE – Padded compartments and metal zippers of this briefcase keep your belongings and accessories safe and secure
TRAVEL BUDDY – A trolley strap and accessories pouch let you carry your gear comfortably, safely, and in style
ADJUSTABLE – A removable and adjustable shoulder strap ensures better comfort, while a handle allows you to carry the bag in one hand
JLAB
JLab Go Wireless Keyboard – Slim and portable Bluetooth Keyboard with USB Dongle and Multi Device Connectivity – £29.99 on Amazon UK (Currently on offer at just £19.99)
The GO Wireless Keyboard can be used with three simultaneous devices when connected via Bluetooth 5.0 or the USB Wireless Dongle (2.4 GHz). It can be easily switched between saved devices such as a computer, tablet, phone, using the switch on the keyboard.
Designed to be ultra-compact and lightweight, the GO Wireless keyboard feels just as comfortable as a laptop in a work-from-home setup as it is travelling to the office, coffee shops or coworking spaces. With its low profile and soft touch keys, it is quiet and provides a laptop-like feel.
Additionally, the Go Wireless Keyboard includes a media knob for volume control and the play/ pause functions of whichever device it is connected to. This includes your laptop, iPhone, Android, and even your tablet, meaning everything can be changed on just one keyboard.
JLab Epic Wireless Mouse – Ergonomic mouse with multi device connectivity using Bluetooth or the included USB Receiver – RRP £69.99 but currently on offer for £59.99 on Amazon UK
In addition to all features on the other mice in the GO range such as multi-device connectivity, silent keys, rechargeable battery, and custom user profiles, the new sleek and stylish Ergonomic Epic Wireless Mouse features an innovative OLED display, allowing users to access quick, real time battery life status, DPI settings and device connection options. It is also possible to access hardware custom controls with no app required.
As with all of JLab's products, items in the new Work Collection are backed with an industry-leading 2-year warranty vs. the standard 1 year that most manufacturers offer.
Trust multi-connective Lyra keyboard and mouse for compact and convenient working – available to buy from Amazon for £29.99 and the Lyra Wireless Keyboard & Mouse Set for RRP £44.99.
With the ability to wirelessly connect up to three devices at once via a single USB receiver or Bluetooth®, users can easily switch between working on their desktop, laptop and tablet by using the dedicated buttons. The ability to work productively and without constraints has also been taken into account, with multi-OS support providing compatibility with Windows, iOS, iPadOs, MacOS, Android and Chrome OS. In addition, a built-in rechargeable battery offers up to 6 months of battery life and the possibility of recharging whilst working.
Furthermore, in line with Trust's sustainable strategy, the Lyra has an eco-friendly design of up to 85% recycled plastics and is packaged in 100% plastic-free FSC®-certified packaging, thus joining the growing line of affordable green Trust products. With a compact form and low-profile laptop style scissor keys, the Lyra is ideal for work at home, in the office or on the go, with the deskset also including a small and ambidextrous mouse suitable for both left- and right-handed users that easily fits into a laptop bag.
Additional features include:
• 3-step height adjustable rubber feet for the keyboard
• 12 easily accessible multimedia keys
• On/off switch to save battery life
• 10 metres of wireless range
• Adjustable mouse cursor speed between 800-1600 DPI
FOR THE TAXI DAD
MIOFIVE
MIOFIVE AI-enabled smartest 5G Wi-Fi 4K UHD dash cam with built-in 64GB eMMC storage capacity – available on Amazon UK now for £149.99.
Equipped with a Sony IMX 415 sensor that captures footage at a 4K Ultra-High-Definition resolution (4K 3840 x 2160P@30fps), the MIOFIVE dash cam can capture four times more details than traditional driving recorders, coming as close as it gets to a "human eyes" experience. Boasting seven sets of high-transmittance lenses and F1.8 aperture, the drive recordings are captured in superb high definition. The large filming angle of FOV 140° also allows drivers to capture as many details as possible.
The 2.2-inch display in IPS technology allows for larger viewing angles, sharper color reproduction, and better contrast values. It can deliver ultra-wide 160-degree vertical and horizontal viewing angles and present a larger color gamut for a super-clear display in rich colors from large angles without disturbing blurs. The Sony Starvis Night Vision technology enables the MIOFIVE to capture footage in high resolution with or without daylight, taking clear and bright color photos and videos in low light conditions, even at long distances or on rainy days. This technology allows users to even use the MIOFIVE, once hard wired, as surveillance camera system for when any bumps or physical movements are detected in a low-light environment on the Time Lapse and G-sensor.
Thanks to the included 64GB eMMC storage, all drive recording are kept in a truly reliable way. The storage has a 10-time longer lifespan than the general external memory cards with faster reading and writing speed at 50MB/s. Every detail of each journey is recorded on the intelligent and convenient "MIOFIVE" APP which allows users to view or download recorded videos directly on iOS and Android devices. The GPS technology makes it incredibly easy for users to retrieve driving routes, speed, and reports during every journey on the App. The information can be accessed at the ultimate speed of 5GHz Wi-Fi to seamlessly live-view and download what the dash cam has captured, allowing users to review, browse, and playback the 4K videos from the dash cam's eMMC storage. It also allows videos to be downloaded to a local album for further usage.
FOR THE GAMER
Vertagear 800 series gaming chairs with revolutionary ContourMax™ lumbar support and VertaAir™ Seat – Available from vertagear.com starting at £329.99.
Boasting mutliple colour and size options, the 800 range includes the SL3800 and SL5800 chairs to cater for users up to 6ft in height and a weight of 250 lbs, whilst the PL4800 and PL6800 can carer for people of up to 6ft 8 and 400lbs. Additionally, the SL5800 and PL4800 (the two chairs central in the image above), also include Vertagear's patented RGB LED Kits to to elevate the gaming and streaming experience.
The ContourMax™ Lumbar is Vertagear's groundbreaking new lumbar support that alleviates tension throughout the body by dynamically contouring itself to the back's shape and movement, keeping users in a healthy posture no matter how long they sit. The four TPE modules of the ContourMax™ Lumbar and their 64 responsive branches help to relax muscles. The Lumbar is also instinctively flexible, cuing the body to shift to different positions to retain ergonomic comfort when sitting for prolonged hours. With the ContourMax™, Vertagear looks to prevent pain and health concerns before they become an issue.
Colour options: Carbon Black, Black & White, Midnight Blue, Midnight Green, Midnight Purple and Burgandy Red.
GAMESIR
GameSir T4 Kaleid Games Controller – Available on the GameSir website now at a discounted rate of £35 (RRP £47.99), AliExpress for £36/$43.
Boasting Hall-Effect magnetic sensing joysticks providing anti-drift technology, the T4 Kaleid is a durable controller that retains its precision over the course of its use. Joy-con drift can greatly impact gaming, so users of the T4k can rest assured their controller will not be affected by the wear down caused by continued heavy usage. The tactile face buttons on the T4 Kaleid are crisp, yet cushioned, and expertly tuned for fast and comfortable presses. The buttons are designed with micro-switches to reduce travel distance to only 0.6mm, so gamers can use the controller with confidence and satisfaction. In-game racing, accelerating, or braking are all intuitive while using the T4 Kaleid controller thanks to the consistent precision it provides through the Hall Effect analog triggers.
With an in-built 6-axis gyro, the T4k allows gamers to combine more motion inputs in Switch games, like tilt and rotation, enabling a more active and immersive gaming experience. Additionally, the special motion aim/steer tech takes games to the next level also on PC and Android devices, especially for FPS and Racing games. Equipped with rumble motors that respond to in-game action, the T4k offers gamers multiple features that heighten the quality of their gaming sessions.
The exterior of the GameSir T4 Kaleid is innovatively designed with kaleidoscopic lights that can be set to the user's preferences, with 4 light effects available. Additionally, the GameSir T4k App software offers users even more opportunities to fine tune the controller. Gamers can fine tune the keyframe, speed, and brightness to suit the individual games they are playing. Furthermore, a multi-function M button allows for convenient control of a variety of settings, such as the light effects, brightness, trigger mode, and ABXY layout, meaning the control of settings across platforms is easy and seamless
The T4K works with Windows 10/11, Switch, and Android 8.0 or above devices, allowing gamers to use it across all their favourite platforms.
GameSir X3 Type-C Peltier-Cooled Ergonomic Mobile Gaming Controller – £99.99 from Amazon
GameSir's X3 Type-C peltier-cooled mobile gaming controller is designed specifically for mobile gaming, aiming to ensure that gamers no longer need to make the decision between a mobile controller or a phone cooler – combining both into one device for a superior performance.
Allowing users to have the best of both worlds, the X3 Type-C is a wired controller integrated with an ergonomic phone cooler. This ensures that it delivers a console-like experience whilst ensuring that any overheating issues with phones are solved easily. With a combination of 4000 mm² cooling area, 128 heat transfer columns and 7500RPM 7-blade fan for increased airflow, it can efficiently cool down a phone once the power is connected so that gaming can continue without any delays or problems.
Designed for pro-level gaming, the device features bumpers, triggers, face buttons and a D-pad that all come with Kailh switches that are resistant to up to 3 million clicks to ensure that there is crisp tactile feedback that feels more advanced than previous mobile gaming device.
The X3 Type-C supports nearly all controller-supported Android games as well as multiple popular cloud gaming platforms such as Microsoft's xCloud, Google Stadia, Vortex, Amazon Luna, NVIDIA GeForce Now, Steam Link, and more, allowing it to be compatible with most cloud games and bringing an outstanding experience.
TRUST
Trust Forta Wired for PS5 – Available in Black and White from Smyths Toys and Very for £39.99.
Following in the footsteps of the Forze headset, which was the #1 best sold gaming headset* along with receiving an average of 4.4-star reviews; the Forta is an exciting new addition to Trust Gaming's portfolio. Specifically designed to work with PS5™ consoles, the headset not only matches gamer's favourite consoles in style, but has unique features for their best gaming experience yet.
With an eco-friendly design made from 85 percent recycled plastics, the Forta allows gamers to play with added peace of mind. Powerful 50mm drivers and and 3D audio enable players to fully immerse themselves in the game, transporting them to the centre of the action. A detachable noise-reducing microphone ensures crisp and clear communication with teammates, whilst a padded headband, moveable earcups and durable soft over-ear pads offer hours of gaming comfort.
Not only has the new headset been designed with better gaming in mind, but also with added ease and convenience. Users will enjoy simple plug-and-play capability to get started as soon as they're ready, with the Forta being compatible with PS5™ consoles, PS4™ consoles, and PC‡. A 1.2m cable allows gamers to play from wherever in the room they'd like, and on-ear volume control and microphone mute enables users to hear and be heard exactly when they want.
Trust Muta – Available from Amazon for £39.99. (Currently with 25 percent off – Just £29.97).
With 2023 set to be an exciting year for the gaming industry, the Muta controllers mark the first of Trust's many gaming launches this year. Replacing Trust's current Yula and Muta controllers, this next generation of gamepads offers not only a sleek, refreshed design, but a more sustainable one too. Made from 75% recycled plastics, the Muta's align well with Trust's increased focus on sustainability, allowing gamers to embrace an eco-friendlier setup.
The Muta Wireless is a gem in Trust Gaming's portfolio: users will have so many ways in which to enjoy their device, with three ways to connect – via 2.4 GHz USB receiver, Bluetooth®, or USB cable – and compatibility with PC, laptop, Android, iOS, Nintendo Switch, and more. Its wireless function allows freedom of movement; whilst a rechargeable, built-in battery means the game never has to stop, even whilst charging. Furthermore, a Nintendo Switch motion sensor means gamers can experience motion control-compatible games like never before.
BOULIES
Boulies Master Series gaming and office chairs in Ultraflex Polyurethane and water repellent fabric options – Available in Ultraflex Polyurethane in Black, Brown, Blue and Red and stylish water repellent fabric in Charcoal, Carolina Blue and Ash Grey for £289.99 from the Boulies UK website
The new Master Series are perfect for home office or/and entertainment, combining multiple adjustable features, upgraded luxurious materials and an aesthetic design for a new level of comfort whilst working, studying and gaming.
Featuring minimalist colours and luxurious upholstery, the Master Series can fit into the aesthetic at home in an office or in a gaming room. Manufactured with high-quality and high-grade materials, the chairs are both exquisite and extravagant but in an understated low profile.
The chairs, featuring 8-way adjustable aluminium constructed armrests and new redesigned arm pads ensure that elbows are held comfortably in whatever position is desired. They also include a stepless backrest reclining control and multi tilt mechanism with height adjustment, rocking tilt switch (with lock function) and tilt tension adjustment, making the chairs ideal for all activities or even for relaxing or sleeping!
SYNTECH
Syntech 6-in-1 Docking Station for Steam Deck – Available for £36.99 on Amazon UK
Perfectly compatible with Valve Steam Deck, the Syntech docking station for Steam Deck is equipped with a HDMI 2.0 4K@60Hz output, a Gigabit Ethernet input, 3 X USB-A 3.0 output, and a USB-C 3.0 for full speed charging. This allows it to expand connectivity for a Steam Deck, but also tidy up cabling, and provide a stable base for the device.
With an impressive 4K@60Hz output, gamers can enjoy a HD visual gaming experience and the Gigabit Ethernet allows the download and playing of games without any hindrance. Easily making any gaming setup neater by minimising messy cables, it can be used as a base for other devices that use a USB-C port such as a smartphone, tablet or a Nintendo Switch.
Compared to the square design of competing products on the market, the innovative round base design of the Syntech 6-in-1 Dock has a more streamlined and minimalist appearance, and matches perfectly with Steam Deck. The design of the base is larger and more stable which helps to enhance support stability and the silicone Anti-Slip pad further enforces this as it prevents the Steam Deck falling backwards. The dock is also compatible with most protective cases/covers.
FOR THE LAZY DAD
PROSCENIC
Proscenic X1 – Available from Amazon UK for £599 with an extra £100 discount coupon also currently live
Proscenic's new X1 3-in-1 smart robot vacuum cleaner can both vacuum and mop floors simultaneously. Featuring Sonic mop, PathPro™ Laser-Assisted navigation and large suction power, the X1 provides an impressive cleaning experience for the modern home.
Awarded the 2023 Red Dot award for high design quality, the X1 is compatible with Amazon Alexa and Google Assistant for voice control and can deep clean floors with its 3000 Pa strong suction and Sonic mopping system in one go. The pressured mopping pad vibrates 3000 times per minute to scrub away stubborn stains effectively and the three water levels allow users to adjust the mop dampness for different cleaning purposes.
A large fully sealed 2.5 litre dustbag automatically collects dirt and debris from the vacuum, meaning it would usually require emptying around every 30 days and thanks to the X1's well-designed disposal port with a high suction collector, clogging is reduced for an effective clean. Additionally, a UV light in the cabinet effectively sterilizes bacteria and reduces the transmission of pathogens.
Including the latest PathPro™ Laser-Assisted Navigation technology, the sensor maps the home accurately, unlocking premium features of more expensive smart robot vacuums by generating an editable map for setting up no-go zones and no-mop zones. It is also possible to select a room or area to clean on demand. With its Laser-Assisted design, there is no protrusion from the top of the X1, allowing the slim device to clean under furniture and reach those hard-to-get areas. If the battery is running low, the X1 will automatically go to recharge and resume from where it left off once finished.
IMOU
IMOU DB60 – Available from Very for just £109.99 (currently with a £30 discount) and includes the DS21 chime.
The Wi-Fi connected DB60 delivers a 5MP live monitoring experience with a 5M night vision sensor, and is able to capture all details thanks to its 164° fish eye lens and 4:3 aspect ratio, allowing users to spot everything from head-to-toe, including packages on the ground. It includes powerful image processing technology which finds human targets in images and immediately sends a notification to a smartphone, allowing users to monitor important movement whilst reducing false alerts.
Additionally, the DB60 features a built-in speaker and microphone for two-way talk and quick response, ensuring users can see and answer to visitors from anywhere at any time in a practical way. This can be particularly useful for those who may be out when a delivery arrives, for example, to enable them to use their phone to ask for parcels to be left in a specific safe place. The quick response feature also makes it possible to reply to visitors with pre-recorded messages when they are busy.
With a large 6200mAh rechargeable battery, the easy to install DB60 can last up to six months under normal conditions. The recordings can be saved locally via an SD card, NVR or safe in the cloud so they cannot be stolen or lost. It is also possible to save to all three locations at the same time for added backup in case the camera is damaged, or the network crashes.
Also included in the DB60 kit is the IMOU DS21 chime to ensure users will always hear the ring of the bell, even if they do not have their smart device at hand. Three different chime tones can be chosen according to personal preferences, the volume adjusted or a non-disturbance mode set, all from the IMOU app. The video doorbell uses 2.4 GHz Wi-Fi for a great stable connection in combination with the Chime which is also a Wi-Fi extender to optimize the connectivity.
FOR THE FILM BUFFS
Dangbei Neo – All in One Mini Projector with Native Netflix – RRP £699.00 – Currently only £539.00 on Amazon UK using the £100 discount coupon available.
Officially licensed by Netflix, the DLP projector delivers 1080p FHD visuals on a screen up to 120" and immersive surround sound powered by Dolby Audio™. The Neo also packs advanced features in a sleek, compact design that is sure to impress.
The Neo's compact size makes it highly versatile as it can be used either at home or when traveling, and it can even fit in a backpack. Whether it's set up at home, in the backyard or on a camping trip, the lightweight design (3.13lbs / 1.42kg) makes it easy to carry around. It can literally be used anywhere, providing there is a power outlet. If there is no internet connection nearby, the Neo can still be used due to a host of other connectivity options such as Mirrorcast.
Small, yet stunning. The Dangbei Neo, powered by DLP technology, delivers high performance with built in Netflix, FHD 1080p image, 540 ISO lumens, HDR10 & HLG support, and about 90% coverage of the DCI-P3 color space. Movies, TV shows, games, and more come to life with an impressive projection size of up to 120-inches, and its three colour temperature options allow users to customize their viewing experience. The Dangbei Neo is also a treat for the ears as well as the eyes, with its built-in Stereo 2×6W speakers and Dolby Audio™ certified sound, providing a truly cinematic audio-visual experience.
HELP BEAT PAIN AND STRESS BLUES WITH NEW LONG-LASTING CBD PATCH
Reap the benefits of CBD with reliable and practical everyday patches
Dragonfly Biosciences, makers of the much loved proven seed-to-shelf CBD range of tinctures and skincare range, has launched a New 20mg CBD Infused Skin Patches. The Dragonfly Biosciences NEW CBD Infused Skin Patches offer a convenient and long lasting way to experience the effects of CBD – a natural plant compound that has been touted for its stress, anxiety and pain relieving properties.
Dragonfly's New discreet CBD Infused Skin Patches have been designed to be worn all day, as they slowly release CBD into the bloodstream. Plus, they are infused with bergamot essential oil, the aromatherapeutic benefits of which have been shown to help reduce stress and anxiety for a feeling of general wellbeing that lasts through the day.
CBD Benefits
Dr Tim Bond says: "Various studies have found CBD, which goes by the scientific name of Cannabidiol, may help reduce chronic pain by affecting endocannabinoid receptor activity, reducing inflammation, and interacting with neurotransmitters in the brain." Plus, research has found CBD to be helpful in treating anxiety and depression-like symptoms[1].
CBD has increasingly made headlines over recent years; it is just one of the 113 identified cannabinoids (cannabis compounds) naturally found in the Cannabis sativa L. plant.
"However, rest assured that in contrast to the more commonly known cannabinoid, THC, CBD is non-psychotropic and has a number of unique properties," says Dr Bond.
Using the NEW patches
Wearing the NEW Dragonfly CBD Infused Skin Patches is easy to do. Simply unpeel the patch and apply to clean and dry skin. It doesn't matter what time of day you choose to wear these patches as they can be applied in the morning or night for up to 24 hours use. The patch can also be worn during sleep as well and it's water resistant.
Unlike other patches, Dragonfly Biosciences' CBD Infused Skin Patches deliver the full 20mg of CBD per patch with use. Plus, the patches release ingredients into the bloodstream, bypassing the gastrointestinal system to optimise the benefits of CBD.
With other brands, there can be absorption into the gauze or materials which means you may not experience the full 20mg of CBD.
Speaking of today's growing CBD market, Dr Tim Bond says it can be hard to know which brands to trust.
"Dragonfly Biosciences is a fully integrated company owning farms and managing the delivery of premium, organic CBD products from our fields to your hands."
To help instil a sense of calm into your day, Dragonfly Biosciences recommends that you start the day by taking your preferred Dragonfly CBD oil with your breakfast, applying the patch, and wearing it all through the day, aiming for 12 to 24 hours of wear.
Then, finish the day with a few drops of your favourite Dragonfly CBD oil again, enjoying the benefit of having CBD in your body consistently through the day.
For safety, it's recommended that you do not exceed three patches per day, which equates to a total of 60mg of CBD each day.
Chimney Fire Coffee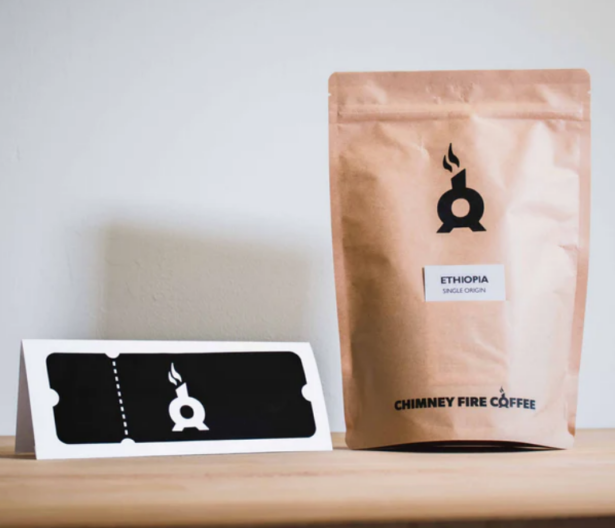 Father's Day Coffee To-Go Kit (£40) enjoy better coffee on the go while reducing waste with a Chimney Fire Coffee branded 12oz KeepCup and a bag of their Ethiopia Nano Challa coffee (suitable for all brew methods). Plus, receive a voucher to tour their roastery in the beautiful Surrey Hills and learn more about what goes into your morning coffee – less than an hour from central London by train!
Father's Day gifts for runners
From Up & Running
Celebrate Father's Day by giving the running enthusiast in your life a gift that will keep them motivated, comfortable, and stylish on their daily runs. We've hand-picked a selection of gifts which are sure to put a spring in his step.
Whether he's a seasoned marathon runner or a beginner hitting the pavement for the first time, we've got the perfect gear to help him go the extra mile. From top-notch running shoes to moisture-wicking apparel.
Puma Men's Run Favourite Woven 5" Session Shorts – £27 available in S – XXL
Whether you're fitting in a quick jog before work or digging deep for a training session, these 5" woven running shorts have got you covered. With practical and performance features aplenty, like the secure zip pocket and dynamic side vents, make them your go-to for everyday running.
Puma Men's Run Favourite AOP Graphic Tee – £28 available in S – XXL
This Puma Graphic Short Sleeve T Shirt is crafted with a short sleeve and a ribbed crew neckline for a classic look. It features mesh panelling for ventilation and is a lightweight construction.
Balega Ultralight No Show Running Sock – £15 available in S – XL
Balega's Ultralight No Show running socks combine ultrafine hi-tech performance yarns with protection-based design to create the sheerest, lightest performance no show running sock. Keeps feet cool and dry with Balega's proprietary Drynamix® moisture wicking fibers, plus specially constructed, reinforced microfiber mesh ventilation panels.
Men's adidas Adizero Boston 11 Men's Running Shoe – £140 available in size 8 – 12 (half sizes available)
Designed to take you on your farthest run yet. These Men's adidas running shoes have a full-length Repetitor midsole for a super-smooth heel-to-toe transition.
The forefoot rocker propels you forward, and EVA cradles the heel for added stability. adidas Energy Drive offers increased propulsion and momentum.
This shoe's upper is made with a high-performance yarn which contains at least 50% Parley Ocean Plastic — reimagined plastic waste, intercepted on remote islands, beaches, coastal communities and shorelines, preventing it from polluting our ocean. The other 50% of the yarn is recycled polyester.
All from Leslie's.
Sporty Dad – he's competitive, likes a great game and having fun playing with his kids!
Gift him with an aquatic version of classic backyard games such as volleyball, basketball, and Frisbee® golf. There are even inflatable corn hole and Lacrosse games.
Motor-Head Dad – he loves all thing motorized and even in the pool!
Check out this motorized pool lounger.
Lounger Dad – his second job is relaxing and on anything possible: couch, his fave chair, patio furniture and in the pool! This pool float was designed just for him.
Beer-Loving Dad – enough said! Leslie's offers two beer mug-themed floats.
Techie Dad – the pool must be cleaned and why not by the "Roomba for the Pool" – automatic pool cleaners that can be automated and operated from a smartphone via Bluetooth. See the full Leslie's lineup of robotic pool cleaners and this one, which is a top seller.
Perfect Pool Water Dad: For the water chemistry nerd, get him a membership for the new AccuBlue Home water test and treatment service. It offers the same comprehensive water testing technology as Leslie's in-store AccuBlue total solution, now in an easy-to-use, sleek at-home testing device that is integrated with the Leslie's app. This service is due to launch later in May, just in time for Dad's Day – let me know if you want more details on this exciting new service.
Eco-Friendly Dad: As this dad cares for the pool, he wants to save energy, water, chemical and the planet. According to a recent Harris Poll, 61% of Americans don't even know eco-friendly pool care exists. Maybe even this dad. So, impress him with an eco-friendly pool care gift.
The average pool loses about one-quarter inch of water per day during summertime heat, which adds up. In certain regions of the nation, there can be even more water loss. Solar covers are thin plastic covers that come in a range of sizes and shapes to fit any size pool and protect against evaporation.
Chlorine is the most common pool sanitizer, but in order to use less of it while still maximizing chlorine's sanitizing power, pool owners can add triple-action, enzyme-based products weekly to their pool. These natural chemistry-based products reduce phosphates — the food for algae — to prevent algae growth and maximize chlorine so you use less.
Waterford has revolutionised the whisky-making process by implementing a ground-breaking digital logistical system. As a result, each bottle of Waterford whisky embodies the unique character that is shaped by the micro-climate and soil of the farm where the barley was grown.
To enhance the whisky-drinking experience even further, Waterford has included a distinctive TÉIREOIR code on every bottle. This code leads to an online portal that provides a wealth of information, including details about the distillation process, grower information, maps of the farm, and even photography of the harvest. So, not only can you taste the terroir in every sip, but you can also learn about the story behind it.
So, if you're looking for the perfect Father's Day gift, why not raise a glass of Waterford to the man who raised you?
Our top picks are:
• Waterford Biodynamic – Luna 1.1. £89.84 for 70cl, 50%
• Waterford Organic Gaia 1.1, £74.94 for 70cl, 50%
• Waterford Peated – Ballybannon 1.1, £79.95, 70cl, 50%
You can find Waterford Whisky at stockists like The Whisky Exchange and Master of Malt.
Enjoy a moo-ving experience at Vergelegen's Nguni Café
Enjoy a moo-ving experience at Vergelegen's Nguni Café
Brace yourselves, burger enthusiasts, as a tantalising treat is about to take your taste buds on a wild adventure! Vergelegen wine estate in Somerset West has relaunched its famous Nguni Café pop-up, an extraordinary culinary experience in the great outdoors.
Set against the spectacular backdrop of the Hottentots Holland mountain range, this limited-time gem is installed in a 400-hectare farm field. Guests can view the estate's magnificent Nguni herd, numbering around 400 indigenous cattle, which graze freely on the green pastures adjacent to the pop-up.
"We've installed a glass conservatory, flanked with hay bales, and furnished it to enhance the Nguni theme. It's a welcoming blend of country charm and modern flair," says Vergelegen MD Wayne Coetzer. "It certainly promises to change the way you perceive the humble hamburger."
This limited-time restaurant emphasises quality ingredients and excellent service. It's designed to entice both seasoned burger aficionados, and families in search of a value-for-money meal in relaxed surroundings.
You can sink your teeth into juicy beef, chicken or vegetarian patties set in freshly baked buns, served with chips (R120). Dessert is a soft serve (R30), alternatively ice cream with a chocolate brownie (R60). Children aged 10 years and under can enjoy a kiddies' burger and chips for R80.
Beer, wine, soft and hot drinks are available.
"Our pop-up restaurant offers more than just a meal in the great outdoors. It's a gathering place for friends, families and burger enthusiasts to come together, share stories, and create good memories," says Coetzer.
The restaurant is open till end-July, Wednesdays to Sundays, 10h00-16h00, on a first come, first served basis (no bookings.) There is indoor seating for 30 people and outdoor deck seating capacity for 70.
An added bonus is that calving season has started, so children can spot the Nguni calves among the adult cattle.
Follow Nguni Cafe on social media and visit the website https://vergelegen.co.za
NOTE TO EDITORS
Vergelegen broke new culinary ground in July 2021 with its first Nguni Café, a gourmet hot dog café set in the scenic surroundings of its cattle pastures. This pop-up – launched during the Covid-19 pandemic lockdown when hospitality establishments could again welcome sit-down guests and offer on-site wine consumption – immediately attracted numerous visitors who soon spread the word about its great location, value for money, excellent service and rural vibe. The current Nguni Café builds on this initial success.
As Father's Day quickly approaches, we're all searching for that perfect gift for the superhero in our lives. Well, how about a gift that ensures dad's "dad jokes" never have to go dark, even when there's load shedding? Enter my client, Solar Sage, who offers a fun, simple, cost-saving, green solution that might just be the highlight of Dad's special day.
Picture this: Dad unwraps his gift to discover he's been empowered to show high energy bills the door and wave goodbye to the inconvenience of load shedding.
The founder, a chemical engineer with a rich background in off-grid solutions, developed Solar Sage with an emphasis on reliable, cost-appropriate, and hassle-free solar backup power systems. Solar Sage is not just a product; it's a pathway to power independence and tangible investment.
Why Solar Sage makes a perfect Father's Day gift:
• For the DIY dad: Installing a solar backup power system can be an engaging and rewarding project.
• For the tech-savvy dad: Solar power is a cutting-edge technology that aligns with modern smart homes.
• For the environmentally conscious dad: Solar Sage's offerings promote sustainability and responsible energy consumption.
• For the budget-conscious dad: Solar Sage helps to cut down on high energy bills and provides a long-term, cost-effective solution.
Visit Solar Sage's website to learn more about their offerings and how they are helping customers achieve energy independence through solar power.
Want to treat the family this Father's Day?
If you're looking for Father's Day gifting products, Sponge is offering an extensive cake selection ahead of Father's Day, with free-from options available and prices starting from just £10.50 – not to mention a classic dad joke with every product!
Chocolate Cake – £16.00
All dad's love chocolate – and lots of it!
The perfect and affordable gift for your pa, this rich and indulgent chocolate cake is generously filled with a thick layer of chocolate buttercream.
Also available in gluten free and vegan.
Coffee Cake – £16.00
Sponge's Coffee Cake has an indulgent coffee infused sponge, creamy coffee buttercream and yummy chocolate coffee beans on top.
Also available in gluten free.
Baby Brownies – £13.95
Gooey mini versions of our full size Brownies – available in packs of 4 or 8.
Grab a Father's Day Gift Box containing four flavours of Brownies; Raspberry & White Chocolate, Chocolate Orange, Triple Chocolate and Hazelnut Praline.
Victoria Sponge – £16
A Victoria sponge cake with a light fluffy vanilla sponge, strawberry jam and vanilla buttercream.
The perfect, quintessentially British dessert perfect for gifting your Dad this June.
Pinata Cake – £25.50
Sponge's Pinata Cake is a rich and deep four layered chocolate sponge cake, smothered in chocolate buttercream and chocolate flakes, with a fun and colourful surprise centre!
Also available in gluten free.
Cake card from £10.50
Cake Cards are a unique gift that you can send through the post to brighten up someone's day for any occasion. They consist of a card and a choice of one or two slices of yummy cake or treats, all packaged together in a specially designed card box.
Ends
Notes to editors
For more information, images, or samples, email the Sponge PR team at sponge@prohibitionpr.co.uk
About Sponge.co.uk
Sponge is an online cake company that makes proper cakes, using quality ingredients, handmade with care, and sent directly to your door. Sponge.co.uk has been selling wonderful sponge cakes since 2000 and is based in Norwich, but delivers its handmade cakes across the UK.
Boys Toys in the grove.
All your gadgets and gear in one place
We started selling on online platforms in 2010 & opened our online store and website in 2014. We registered as a company in 2015 and opened our first physical store in 2016. We soon had to expand to a bigger shop. In 2020 our online sales increased with 89% in spite of the world wide Covid-19 Pandemic and hard lockdown
www.boystoysshop.co.za
DIESEL – Only The Brave Tattoo Eau De Toilette 50ml Spray (£32.95)
Diesel's Only The Brave Tattoo Eau De Toilette 50ml Spray is a daring and distinctive fragrance that exudes strength and individuality. This scent is designed for the modern man who is confident, bold, and unapologetic.
The fragrance opens with fresh notes of citrus, followed by a spicy and aromatic heart of sage and pepper. The base notes feature a blend of tobacco, amber, and patchouli, which adds warmth and depth to the scent. The bottle is inspired by Diesel's iconic fist logo and features a tattoo-style design that represents the brand's rebellious and edgy spirit.
The 50ml size makes it perfect for everyday wear, whether you're going to work or heading out for a night on the town. Overall, Diesel's Only The Brave Tattoo Eau De Toilette is a captivating and unique fragrance that will make you stand out from the crowd.
Jean Paul GAULTIER – Le Male Eau de Toilette 40ml Spray (£36.95)
Jean Paul Gaultier's Le Male Eau de Toilette 40ml Spray is a classic and timeless fragrance that is perfect for the modern man. The scent is inspired by the designer's childhood memories of the sailors of Brittany, with a mix of traditional and modern elements. It opens with fresh and lively notes of mint, lavender, and bergamot, which are followed by a warm and spicy heart of cinnamon, cumin, and orange blossom.
The iconic bottle is inspired by the male torso and features a navy and white striped design, which is a nod to the designer's nautical inspiration. The 40ml size makes it perfect for travel or everyday wear. Overall, Jean Paul Gaultier's Le Male Eau de Toilette is a classic and sophisticated fragrance that is perfect for any occasion.
Versace – Miniature Collection Men (£29.00)
Discover the luxurious world of Versace fragrance with this 5ml miniature collection containing four of the most popular men's Versace fragrances, Eros EDT, Dylan Blue EDT, Man Eau Fraiche EDT, and Eros Flame EDP.
BURBERRY – Touch For Men Eau de Toilette 100ml Spray (£35.00)
Burberry's Touch For Men Eau de Toilette is a refreshing and modern fragrance designed for the sophisticated and elegant man. The scent opens with top notes of artemisia, violet leaves, and mandarin, which gives a fresh and zesty first impression. The heart notes of nutmeg, white pepper, and cedarwood bring warmth and spice to the fragrance, while the base notes of tonka bean, vetiver, and musk add depth and sensuality.
The overall result is a well-balanced scent that is both masculine and refined. The bottle is simple and elegant, with a sleek and classic design that reflects the brand's signature style. The Touch For Men Eau de Toilette is perfect for both day and night wear, and its long-lasting scent will keep you feeling fresh and confident all day long. Overall, Burberry's Touch For Men Eau de Toilette is a timeless fragrance that embodies the brand's luxury and sophistication.
GIORGIO ARMANI Emporio Armani He Eau de Toilette 50ml Spray (£35.00)
Giorgio Armani's Emporio Armani He Eau de Toilette is a classic and elegant fragrance designed for the confident and modern man. The scent opens with fresh and citrusy top notes of bergamot, mandarin, and basil, which gives a refreshing and energetic start to the fragrance. The heart notes of nutmeg, clove, and cinnamon add warmth and spice, while the base notes of sandalwood, cedar, and musk provide a sensual and masculine finish to the scent.
The Emporio Armani He Eau de Toilette is perfect for both day and night wear, and its long-lasting scent will keep you feeling confident and stylish throughout the day. Overall, Giorgio Armani's Emporio Armani He Eau de Toilette is a timeless and classic fragrance that embodies the brand's luxury and sophistication.
Ted Baker Gents Barnett Backlight Leather Tan Watch (£128.00)
The chrono that you cannot miss. Minimal and timeless with T of Ted Baker engraved on leather strap, it stands out in the dark thanks to the dial lighting button. Now available with a brand new pack 100% from sustainable sources.
Attachment Type – Strap
Attachment Wrist Profile – Mens (150 / 183 / 205)
Case Height – 11.6 mm
Case Lug Width – 20 mm
Case Material – Low Lead Brass
Case Shape – Round
Case Size – Full Size
Case Width – 41 mm
Crystal/Lens – Mineral Glass
Water Resist – 50 meters
Ted Baker Watches – Gents Phylipa Stainless Steel Silver-Tone Watch (£112.00)
Ted Baker Phylipa Gents is the must have to complete any timeless look of yours. Refined 43 mm case with T pattern engraved on dial and a modern mesh band, this watch is made for the man of exquisite taste. Now available with a brand new pack 100% from sustainable sources.
Attachment Type – Mesh
Attachment Wrist Profile – Mens (150 / 183 / 205)
Case Height – 7.5 mm
Case Lug Width – 22 mm
Case Material – Stainless Steel
Case Shape – Round
Case Size – Full Size
Case Width – 43 mm
Crystal/Lens – Mineral Glass
Water Resist – 50 meters
Adidas – Unisex Edition Two Silver-Tone Watch (£95.20)
Mixing refined design with a crisp Japanese quartz movement, this Edition Two watch is a statement piece that features plenty of the sportswear DNA of adidas Originals. Built for everyday wear, this watch is also suited for a wide range of activities thanks to its waterproof case.
Adidas Unisex Code Four Watch (£87.20)
Turn heads with this adidas watch. The stainless steel case is curved and oversized, showing off bold, stylish hands and number markers. This vintage-style timepiece features a nylon strap for a fresh look.
Adidas Unisex Code Black Four Watch (£87.20)
Turn heads with this adidas watch. The stainless steel case is curved and slightly oversized, showing off bold and stylish hands and number markers. This vintage-style timepiece features a cotton strap for a fresh look.
This Fathers Day, plan ahead to avoid getting caught out with any last-minute online shopping mishaps.
La Redoute has launched its ultimate gift guide which has something for every type of Dad.
Whether he's the BBQ King, the coffee connoisseur, or the adventurous type – show your love for him this Father's Day
with a gift that's bound to make him smile.
Shop La Redoute's full range at www.laredoute.co.uk
With Father's Day and Men's Health month coming together in June it's the perfect time to talk about men's digestive healthy and giving the Dads their time back and really, does Dad really need another golf club or PJ's?
What about the gift of good gut health this Father's Day? What about a PROPPR toilet foot stool?! Quirky we know, but read on to find out why this could be the perfect gift for that special someone in your life. Or for yourself if you are taking more notice of your self-care game this year? Did you know that only 1 in 4 people prioritize their gut health… we think we can do better than that!
Not only is the PROPPR toilet foot stool a great way to improve gut health, it's also an excellent way to promote better posture and alignment while sitting on our 'thrones', aka the western pedestal toilet. Whether you or your loved one suffers from (now very common) gut health issues like constipation, haemorrhoids, or IBS (Irritable Bowel Syndrome); or they just want an easier and more comfortable bathroom experience, this stool is sure to make a world of difference to the 'king' of your heart and family!
Benefits of Using a Toilet Foot Stool
There are many benefits of using a toilet foot stool, including:
1. Better elimination. When you use a toilet foot stool, you're able to bring your knees up higher than your hips, which opens up your sigmoid colon and makes it easier and faster to eliminate waste.
2. Increased comfort. Toilet foot stools also help to reduce strain on your back and legs when you're on the toilet, making for a more comfortable experience overall. This is especially important for those with lower back pain which can cause constipation.
3. Improved gut health. By improving your elimination, a toilet foot stool can also help improve your detoxification pathways by ensuring unwanted toxins and bacteria leave your body.
4. A natural way to boost energy levels. When your gut is healthy and functioning properly, it can lead to increased energy levels as well as improved mood and concentration.
5. Easy to use, and a once-off purchase. Toilet foot stools are a simple and effective way to improve your bathroom experience; and they're easy to use – simply place them in front of your toilet before you go!
We believe the PROPPR is the best choice of toilet foot stool for a number of reasons. First, it helps to position your body in a way that optimizes elimination. This means that you can eliminate more waste with less effort, which is important for gut health. Second, the PROPPR is made from durable materials that are designed to last. And third, it looks great! This toilet foot stool is designed to both 'do the job' and look great in any bathroom.
Give Dad the gift that will keep on giving…and releasing day after day.
Ships from US and Australia
w: theproppr.com
e: talk@theproppr.com
BAKE OFF'S SANDRO AND CROFT SHERRY LAUNCH THIS SUMMER'S MUST-HAVE SUNDOWNER SPRITZ
Croft Sherry has partnered with Great British Bake Off star Sandro Farmhouse to beat the heat this summer with delicious food and drink recipes. Together, Croft and Sandro have developed easily accessible recipes that are sure to elevate at-home alfresco get-togethers.
Tapping into the trend for longer, lighter spritz-style drinks, Sandro's Croft Summer Spritzer pairs bright pineapple and citrus fruits with the refreshingly crisp, balanced Croft Original, topped with sparkling wine for a delicate fizz. Perfect for a pitcher, this is the ultimate refresher to wow friends with at garden gatherings.
To complement, Sandro's Al Fresco Bruschetta mirrors the flavours of the spritzer. It is drizzled with pineapple-infused hot honey – with a splash of Croft as the special ingredient. To cater for all diets and preferences, it can easily be prepared as vegan-friendly, or without chilli for those who prefer less heat.
Sandro Farmhouse, said: "These recipes were inspired by the goal to welcome the sunshine back into our lives. Both the spritzer and the bruschetta feature bright, summery flavours and colours, as well as the mellow, crisp undertones of Croft Original. Despite looking impressive when served up, the best part is that they're so easy to whip up for any host, no matter how experienced."
Sandro's Croft Summer Spritzer
Prep Time: 5 Minutes | Makes: 4 Spitzers (1 pitcher)
Ingredients:
• 1 orange
• 1 lemon
• 200ml of Croft Original
• 2 tbsp of pineapple syrup
• 300ml sparkling wine
• 100ml soda water
• Large ice cubes
• Several sprigs of fresh mint
For the candied peel garnish:
• Orange peel
• 1 tbsp of sugar
Method:
1. Start by making the 'candied peel' to decorate the glass. Cut the orange into wedges and remove the peel. Thinly slice the peel and place in a small bowl. Add 1 tablespoon of sugar and mix well. Put to one side.
2. Cut the lemons in to wedges.
3. Add the citrus wedges to a cocktail shaker and press against the sides of the shaker to release the juices.
4. Add the Croft Original, ice and pineapple syrup to the shaker and shake, shake, shake.
5. Pour the infused Croft Original into a glass with ice and top it with the sparkling wine.
6. Garnish with the candied orange peel and a sprig of fresh mint.
Sandro's Al Fresco Bruschetta
Prep Time: 15 – 20 Minutes | Serves: 4-6
Ingredients:
• Sliced ciabatta
• 1 clove of garlic – crushed
• 40g of spreadable butter (or dairy-free spread)
• 250g cherry tomatoes
• 1 orange, peeled, skinned and cut into wedges
• 1/2 red onion, finely sliced
• A handful of fresh mint
• 3 tbsp olive oil
• Pinches of salt, black pepper, dried parsley, and dried oregano
• Optional: 100g hard goats' cheese
For the pineapple hot honey garnish:
• 200g runny honey (or maple syrup)
• 1 chilli, deseeded and chopped finely
• 25ml of Croft Original
• 1 tin of pineapple chunks
Method:
Start with the garnish:
1. In a small saucepan, heat the honey and Croft Original with the chillies, until slightly bubbly.
2. Sieve the honey to remove all the chillies and discard them.
3. Cut the pineapple chunks into very small cubes.
4. Return the honey to the pan, add the pineapple, cook for a further 2 minutes then remove from the heat and allow it to cool down.
Making the bruschetta:
5. Preheat the grill until hot, slice the ciabatta and toast on both sides until golden and almost charred.
6. Cut the cherry tomatoes into quarters, cut the peeled and skinless orange wedges in quarters and finely slice the red onion.
7. Add it all to a mixing bowl with a drizzle of the olive oil, a pinch of salt, pepper, oregano, and dried parsley. Give it a mix to coat, cover and rest in the fridge until ready to use.
8. Add the crushed garlic to the butter and mix well.
9. Spread the garlic butter on the grilled slices of ciabatta, add a spoon full of the tomato and orange mix and garnish with very small tsp of the hot honey pineapple, fresh mint and a couple of cubes of Goats cheese for an optional savoury element
Chimney Fire Coffee, the speciality coffee roasters based in Surrey have the perfect gifts for every coffee-loving-dad. Whether they like them bold and strong with a little side of adventure or smooth and mellow with a shot of vodka thrown in, Chimney Fire Coffee is the go-to place this Father's Day. You can see a range of their gifts here
For dads that like their coffee with a little extra oomph, why not try one of these alcoholic coffee collaborative products?
– Espresso Martini Cold Brew Cocktail (£24) in a ready-to-drink bottle, in partnership with Silent Pool Distillers that has rich aromas of chocolate, biscuit and blackberry with notes of vanilla and caramel
– Coffee Porter Style Ale (£18), a deliciously new collaboration with Park Brewery that has notes of hops, dark malt and chocolate and is blended with Chimney Fire Coffee's Peru Classic Espresso Beans
The Gift That Keeps On Giving:
Chimney Fire Coffee's Discovery Coffee (from £9.45), is a gift that is given all year round. Each month you get a brand new coffee delivered direct to your door, in a grind of your preference, that comes from a unique place, blend, process or origin – it's a fantastic gift for coffee lovers who love to try new and interesting coffees, in the comfort of their own homes.
For the dads like to get stuck-in, try one of Chimney Fire's two Coffee Experiences
Bean 2 Cup Experience (£60), Chimney Fire Coffee's full tour from bean to cup – learn about the art of brewing and roasting, taste four different coffees all brewed in different ways and take part in a blind coffee cupping session (the coffee version of a wine tasting). Each ticket also includes a goodie bag containing a coffee of their choice from the day, plus discounts and more.
Coffee Tasting Experience (£45), this one is all about flavour and brewing. Chimney Fire will guide you through a sensory journey to help you work out what you like and why, teach you how to make great coffee at home using the V60 brewer, and run through their top tips – everything from the best storage methods to avoiding over-caffeination. Includes your very own brew kit to take home containing a V60 dripper, 40 filter papers, and a three bag taster pack for use during the session – plus a home brew guide, tote bag, and discount code for your favourite coffee.
Currently chairman of HighVista, a Boston-based money management company, a Wall Street marvel, a recipient of the Horatio Alger Award,
founder of the award-winning Nantucket Golf Club, the largest, single donor to the University of Rochester AND father of three, grandfather
to eight, Ed Hajim brings us an inspirational book in time for FATHER'S DAY. _The Island of the Four P's_ [1] is the latest from Ed, best known for his timeless memoir_ On the Road Less Traveled_.
Ed shares a beautiful fable stemming from his Four Ps: Partners, Principles Passions and Plans. This time, he's imparting his 86 years
of wisdom in a fully illustrated, family-friendly story which reminds us of _Who Moved My Cheese_ and _The Alchemist. _
Ed's Four Ps have become his inner voice – his gauge to creating a life that started as an abandoned little boy, tossed between
orphanages and foster homes to breaking that cycle with education and time in the Navy using his ongoing discipline and self-determination
to become a tremendous success on Wall Street, married for some 57-years, with three grown children and eight grandchildren – and Ed
Hajim has created a huge legacy including devoting resources to support students to become scholars – as he believes education is everything. edhajim.com
Ed says, his Four Ps will guide you – as they always have him -no matter the adversity, disappointment, the unexpected and even what stage you are in life – they will still ground you and help you make choices to answer the question he constantly asks, what's next?
When it comes to Father's Day fitness equipment gifts, here are some excellent options that can help dad stay fit and healthy:
1. ProForm Pro 9000 Treadmill(https://sportsandfitnessexchange.com/products/2021-proform-pro-9000-treadmill-w-22-screen): The ProForm Pro 9000 is a top-notch treadmill that offers a range of features to enhance dad's cardio workouts. It comes with a powerful motor, a spacious running surface, adjustable incline and decline settings, and a variety of built-in workout programs. The treadmill also integrates with interactive training platforms for a more engaging exercise experience.
2. Multifunctional Smith Machine(https://sportsandfitnessexchange.com/products/sfe-multi-functional-trainer-smith-machine-home-gym-w-2-200lb-weight-stacks-new): A multifunctional Smith Machine is a versatile piece of equipment that combines the benefits of a power rack, Smith machine, and cable machine. It provides dad with a wide range of exercise options, including squats, bench presses, shoulder presses, cable exercises, and more. Look for a model with a sturdy frame, adjustable safety catches, and smooth barbell movement.
3. NordicTrack X22i Incline Trainer(https://sportsandfitnessexchange.com/products/2019-nordictrack-commercial-x22i-incline-trainer): The NordicTrack X22i is an impressive incline trainer that takes dad's workouts to new heights. It features a massive incline range of up to 40%, allowing for intense uphill training. The treadmill also offers a spacious running surface, interactive training programs, and a vibrant touchscreen display. With its incline and decline capabilities, it simulates outdoor terrain and provides a challenging workout experience.
These fitness equipment gifts provide dad with the tools to improve his cardiovascular health, strength, and overall fitness level. Whether he enjoys running, weightlifting, or a combination of both, these options cater to different fitness preferences and goals.
Remember to consider dad's specific needs, preferences, and available space when choosing a fitness equipment gift. The ProForm Pro 9000, Multifunctional Smith Machine, and NordicTrack X22i are all high-quality options that can elevate dad's home workout routine.
As the days steadily march towards Father's Day, it's time to show our fathers just how special they are. They're not just any dad, so why give them just any gift? This year, celebrate Father's Day in style with a gesture that says, "You're one-of-a-kind."
We are thrilled to introduce you to our custom whiskey experience – an extraordinary opportunity to craft a flavor profile as unique as your dad.
Imagine the pride in your father's eyes as he unwraps a bottle of finely distilled whiskey made by you, designed to his taste, and carries his name.
This is about making memories with your dad that will last for years to come.
Here's how to get started:
1. **Craft the Blend**: Use our intuitive online tool to create a whiskey blend that aligns with Dad's palate. Don't worry if you're unsure; our team is on-hand to assist you in exploring the range of flavors.
2. **Personalize the Label**: Add your touch by designing a custom label for the whiskey bottle, encapsulating the essence of your gift.
3. **Pen a Message**: Write a heartfelt note to accompany your gift, adding a personal touch that makes it even more special.
Your creation will arrive in a luxury decanter, housed in an elegant gift box, ready to be presented to Dad on Father's Day. The decanter, a symbol of the special occasion, will be a cherished keepsake for years to come.
Ready to embark on this unique journey? Visit our website today to begin crafting a Father's Day gift that's as exceptional as your dad. Remember, creating a custom whiskey blend takes time, so we recommend placing your orders soon.
Designer Dram Team
Fashion Watches
BOSS Troper Exclusive Chronograph Quartz Men's Watch
£249 from Beaverbrooks
Exclusive to Beaverbrooks, this Hugo Boss Limited Edition Troper Chronograph Quartz Men's Watch effortlessly fuses together designer style and functionality. Showcasing a classic design with contemporary detailing, this timepiece is the perfect companion to take you from day to night.
Emporio Armani Steel and Gold Tone Diver Chronograph Men's Watch
£329 from Beaverbrooks
The distinct design and sophisticated feel of this Emporio Armani Steel and Gold Tone Diver Chronograph Men's Watch makes it the perfect everyday timepiece.
Gucci Dive Men's Watch
£1,170 from Beaverbrooks
Ultra-sleek and stylish, this Gucci Dive Men's Watch is the ultimate in masculine sophistication. A timeless design that will never go out of fashion, this watch will be your essential wrist wear from work to weekend throughout every season.
Luxury and Swiss watches
Longines Spirit Zulu Time Automatic Men's Watch
£2,850 from Beaverbrooks
This Longines Spirit Zulu Time Automatic Men's Watch pays homage to the aviators and members of the armed forces that have a long-standing relationship with the brand, combining heritage with present-day technical requirements.
TAG Heuer Formula 1 Chronograph Men's Watch
£1,900 from Beaverbrooks
The ultimate sports watch, this TAG Heuer Formula 1 chronograph men's watch is a favourite amongst the most stylish men with a fast-paced lifestyle.
TAG Heuer Aquaracer Professional 200 Solargraph Quartz Men's Watch
£2,700 from Beaverbrooks
Undoubtably resilient and strong enough to withstand extreme pressure, this TAG Heuer Aquaracer Professional 200 Solargraph Quartz Men's Watch is the perfect companion for all sport and nature adventures. Featuring the Solargraph technology, a 200m water resistance and a sleek, robust design with grade 2 titanium, this timepiece offers versatility and exceptional performance day and night.
Bremont Supermarine Chrono Automatic Men's Watch
£5,695 from Beaverbrooks
The first sports chronograph to join the brand's iconic Supermarine dive collection, this Bremont Supermarine Chrono Automatic Men's Watch blends unique design with capabilities to withstand extreme conditions.
Certina DS Caimano Men's Watch
£280 from Beaverbrooks
Guaranteed to give every look a classic edge, this Certina DS Caimano has a paired-back, minimalistic style. Showcasing the Swiss art of timekeeping, the Precidrive quartz movement guarantees uncompromising reliability.
Accessories
Vivienne Westwood Tag Pendant
£95 from Beaverbrooks
The Vivienne Westwood Tag Pendant is sure to make a statement. The stylish and iconic design will compliment every look, making you stand out from the crowd.
Titanium Black Matt Ring
£75 from Beaverbrooks
Unique and on-trend, this Titanium Black Matt Ring will add a masculine touch to your everyday look.
Silver Curb Chain 50cm
£245 from Beaverbrooks
This Silver Curb Chain is a classic gift, ideal for any occasion. Style it out alone or layer it up with other chains to make an impact.
9ct Gold Figaro Chain Bracelet
£250 from Beaverbrooks
Go for gold with this on-trend 9ct Gold Figaro Chain Bracelet. Pair with your other favourite chains for a layered look that's sure to keep you looking stylish.
Emporio Armani Steel Dog Tag Men's Pendant
£125 from Beaverbrooks
A sleek stainless-steel chain with two dog tags in sterling silver and black colours for contrast and the Emporio Armani logo.
Men's Steel and Brown Leather Bracelet
£70 from Beaverbrooks
A double strand brown leather plaited bracelet with a sleek polished steel clasp and polished band detailing. Perfect worn alone or with others for a cool layered look.
Gunmetal Torque Men's Bracelet
£75 from Beaverbrooks
Keep your look sleek and stylish at all times with this gunmetal torque men's bracelet. A modern design, this bracelet will complete your outfits with a refined look. Wear solo or match yours with a statement watch for a standout look and enviable style.
Knot Men's Cufflinks
£49 from Beaverbrooks
Taking the modern-day man from formal day to evening wear. These Knot Men's Cufflinks are perfect for any occasion.
Last-minute gifts from Royal Botanic Gardens, Kew
The Royal Botanic Gardens, Kew is at the forefront of pioneering research to help us understand and protect the incredible plants we share our planet with. When you buy a gift from Kew you are helping to support and fund our vital conservation work, enabling us to protect, conserve and better understand some of the world's rarest plants.
www.shop.kew.org
Garden gifts
The Weird Veg Growbar, £12.50 – NEW
Grow your own weird veg with this trio of deliciously different vegetables. A brilliant gift or a fun family project. Small bee block, £21
The Small Bee Block makes an attractive feature in your garden or allotment and provides a safe, all year round nesting site for solitary bees. Japanese Sharpening Stone, £20
Suitable for regular use, this sharpening stone is designed to get into tight spots and keeps your tools wonderfully sharp.
Kew Leather Gauntlet Gloves, £65 – NEW
An updated take on Kew's best-selling gardening gloves, the new Gauntlet version is perfect for heavy duty gardening tasks, with its extended cuff to fully protect your wrists and lower arms. KEW Planting and Weeding Knife 5", £18
Developed by Spear & Jackson with Kew's Horticultural Team, this planting and wedding knife features etched graduations for accurate planting, and is serrated to one side for cutting through thin roots. Kew Folding Garden Knife, £20
This folding garden knife has a weatherproofed wooden handle and is handy for a range of garden cutting tasks, from pruning stems and roses, to cutting twine and plant ties.
Gifts under £25
Kew Our Future is Botanic t-shirt, green, £25
This exclusive t-shirt in khaki green is made from 100% organic sourced cotton. Kew Gardens by Herry Perry TFL A3 Print, £25
Part of an exclusive range created between Kew Gardens and TfL, this A3 poster illustrates a stylized map of Richmond Park and Kew Gardens. Our Future is Botanic Kew Bottle, £15
This natural bottle is made from bamboo and sugar cane.
Food and drink
Kew garlic pickle, £6
A warming blend of garlic and chilli, creating a hot, sweet, and rich taste Kew Temperate House Beer, £5.50 – NEW
Created to mark 160 years since the Temperate House opened its doors, this golden pale ale is has intense flavours of tropical fruits Blissful Craft Beer Grow Tin, £6.50
Grow your own beer hops straight from home. This kit contains everything you need to get started making your own home brew. Kew honey marmalade, £7.50
Exclusive to Kew, this delicious honey marmalade has been produced in the UK especially for the Royal Botanic Gardens, Kew.
Experiences
Adult gift ticket, £19
Treat a loved one to a day at Kew Gardens, a 320-acre UNESCO World Heritage Site in London.
Valid for 12 months. Kew Gardens adult membership, £84
Enjoy a year of unlimited free visits for an adult, and one family guest, to Kew Gardens and Wakehurst, our wild botanic garden in Sussex.
Gift membership can be activated any time within a year of purchase. Kew the Music , 11-16 July 2023
A glorious week-long festival of summer concerts set within the stunning grounds of Kew Gardens, a ticket to see acts including Bastille or The Human League is the perfect Father's Day gift.
Books
Things to do with plants by Emma Crawforth, £18 – NEW Things to do with Plants explores the integral role of plants in our day-to-day lives. From making perfumes or tea, to reducing noise and improving office productivity, this book explains how their extraordinary properties make them perfect for the job. Plant Words by Joe Richomme and Emma Townsend, £12.99
What was tulipmania? And why are fungi not plants?
Exploring everything from algae to the wood-wide web, this brilliantly eclectic and beautifully illustrated book delves into the roots, meaning and compelling stories of 250 botanical words. Botany of the Kitchen Garden by Hélèna Dove, £22- NEW
Written by Kew's kitchen gardener, Hélèna Dove, this book provides an accessible, detailed and essential reference on food crops for everyone from beginner grower to food scientist.
Popular UK brewery Greene King has launched the Dadvent Beer Fridge TODAY, just in time for Father's Day.
Housed in a fun fridge-themed gift box, this set contains 12 beloved Greene King beers plus two stunning pint glasses so that fathers can enjoy their brews in style.
The Dadvent Beer Fridge is available exclusively for preorder from today, 22nd May on the Greene King Shop: https://shop.greeneking.co.uk/products/dadvent-beer-fridge.