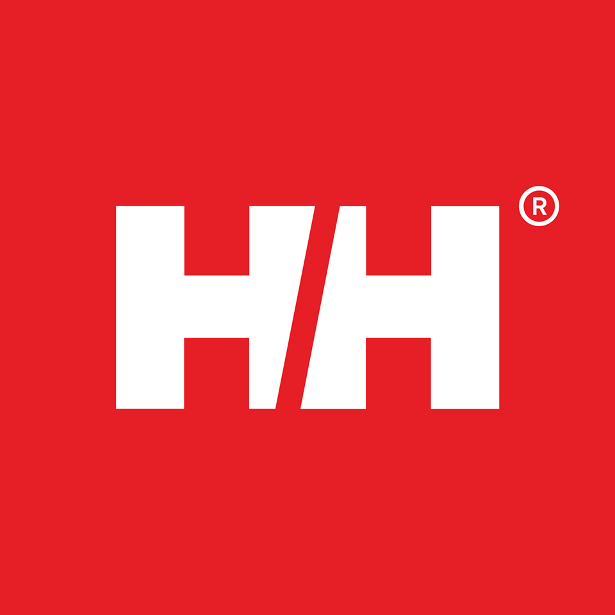 Helly Hansen have some brilliant performing pieces which make perfect apparel for a meaningful father's day gift for the active dad – which no doubt will be put to good use!
Solen collection
PINTEREST | TWITTER | FACEBOOK | YOUTUBE | INSTAGRAM
Stay protected against the sun with our Solen collection. For Summer 2020, Helly Hansen takes its most effective, high-performance active fabric, LIFA® Active, and combines it with S.Café to debut a full collection of activewear promising all-day comfort and 50+ UPF sun protection. S.Café is the infusion of recycled coffee grounds during the fibre creation process to boost UPF protection to 50+ UPF that will never wash out, help control odour and maintain its UPF value when dry or wet. This removes the need for any chemical treatments that can negatively affect the environment during its construction or care.
HH LIFA ACTIVE SOLEN HOODIE
With excellent moisture management properties, the Solen products are designed to keep you feeling dry on those hot summer days.
Features –
• UPF 50+ Protection
• Scafe fabric
• Natural Odour Resistance
• Hood for added protection
• Excellent moisture management
HH LIFA ACTIVE SOLEN T-SHIRT
With excellent moisture management properties, the Solen products are designed to keep you feeling dry on those hot summer days.
Features –
• UPF 50+ Protection
• Scafe fabric
• Natural Odour Resistance
• Excellent moisture management
For more on Helly Hansen's Solen collection, please click here.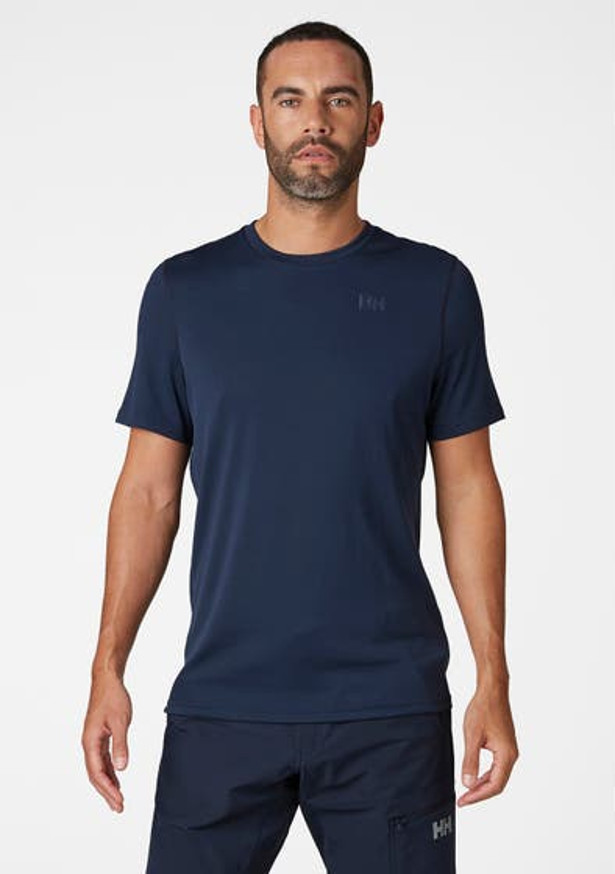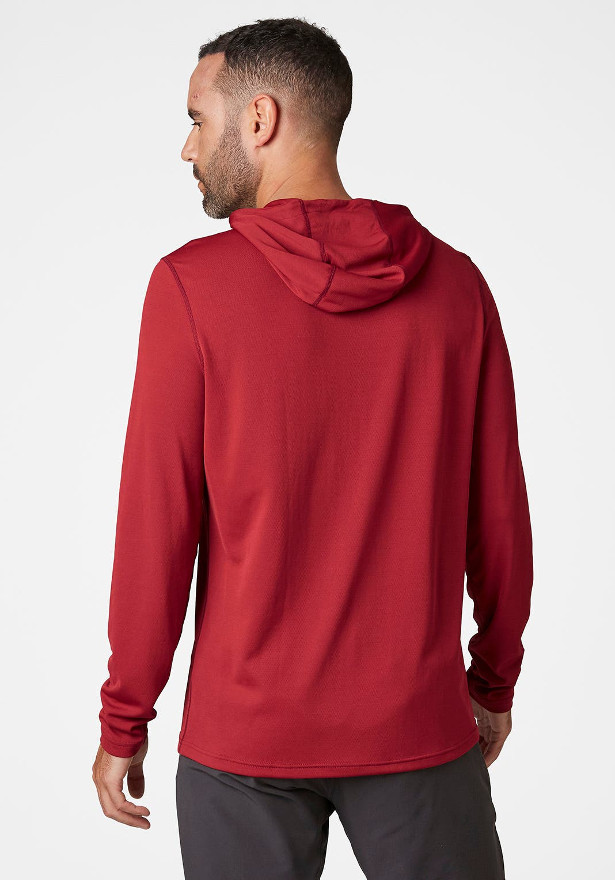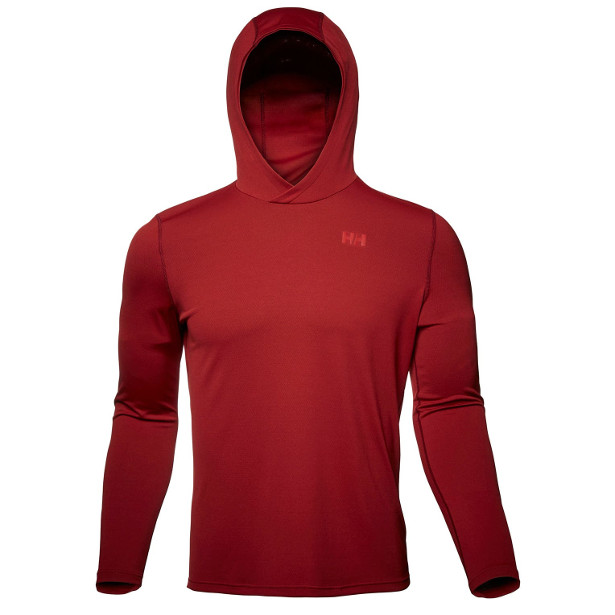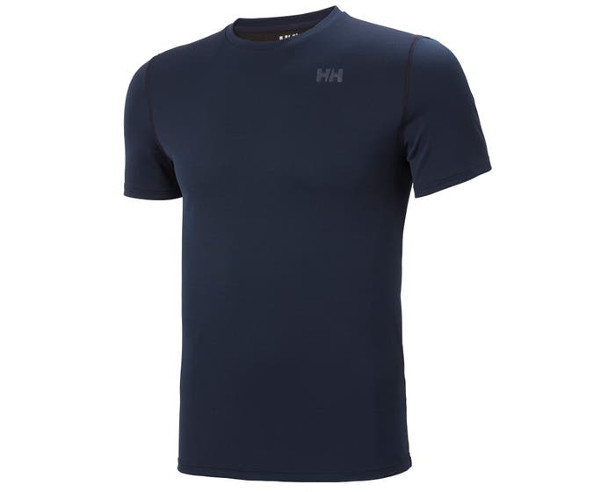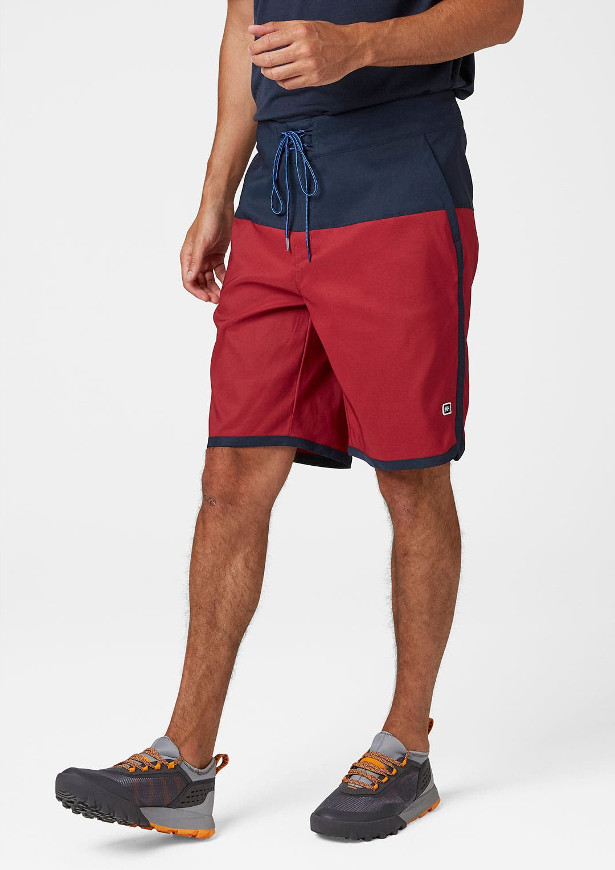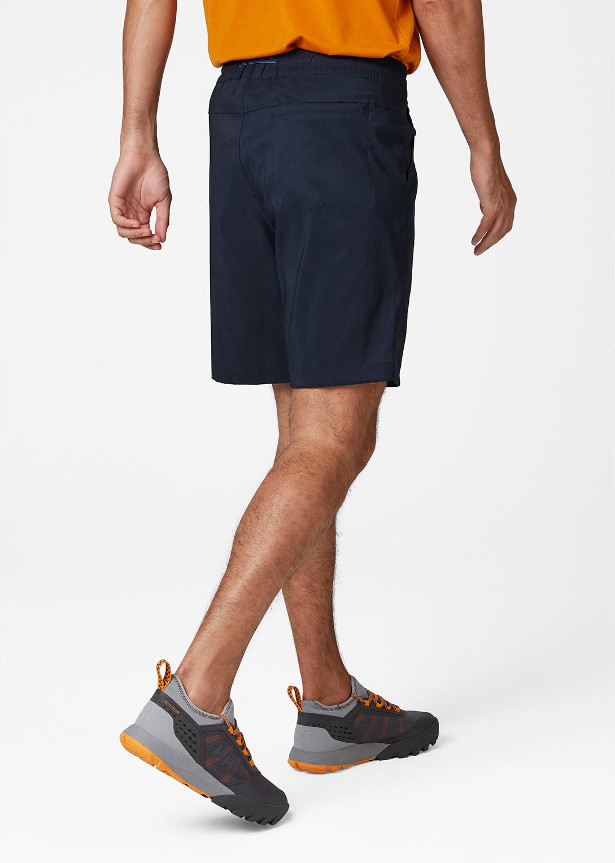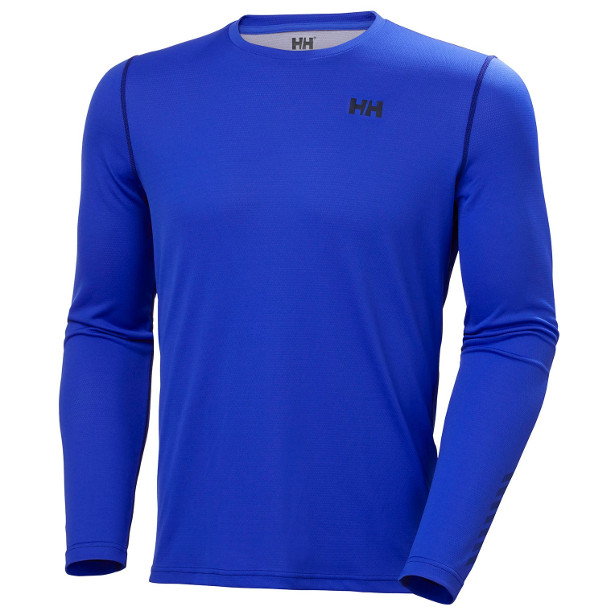 Pamper Hamper Gifts is a mother and daughter team that revels in the thrill of giving the perfect gift.
www.pamperhampergifts.com.au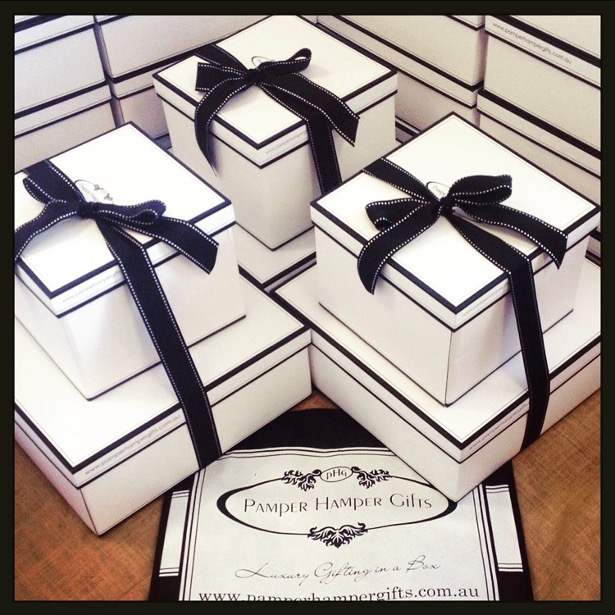 We are two exiles (one from retirement, the other from the corporate world!) who love gifting so much we decided to make a living out of it.
We love sourcing delicious, unique and quality products for our hampers, and delight in the thought that someone will love them as much as we do. After all, the best things in life are made to be shared.
The thought that counts
We know there are as many reasons to give a gift as there are gifts in the world, which is why it is important to us that everything we offer be a thoughtful expression of your message.
You won't find anything on our site that we wouldn't buy or use (or don't already buy or use!)…from bathrobes to Bollinger, every gift is there because it brings joy to our lives.
So, whether your best friend has just had a baby, you'd like to impress a client, or you want to say 'sorry I forgot your birthday' (oops!), a hamper from Pamper Hamper Gifts will send the right, thoughtful message.
Hampers to suit your budget
We believe that good things come in all sizes. Whether you have a limited budget or want to splash out, your hamper will include only the best quality gifts and the finest gourmet brands.
We think about the details
We've thought of everything: from our signature black and white boxes, to our grosgrain ribbons, to our reusable carry bags, your gift will always make the right impression.
We know you put thought into your card messages, so we take our time hand writing every single one. It's the little things, after all!
Corporate hampers, including ribbons and cards, can be customised with your business logo to give your gift that distinctive brand difference.
Fast delivery Australia-wide
We offer fast and reliable delivery anywhere in Australia.
Pamper Hamper Gifts is proudly Australian owned and operated.
BT Father's Day Gift Guide
Father's Day is set to be a little different this year – instead of celebrating with a pub lunch, help your Dad to stay connected (even at a distance) with the latest gadgets from BT.
KEEP CONNECTED
In times like these, a strong internet connection is essential. Why not treat your Dad to BT's Whole Home Wi-Fi and help him stay connected to his kids and his own Dad this Father's Day, no matter where they live.
A picture containing indoor, sitting, white, looking
Description automatically generatedGo for BT's WHW Mini which provides a seamless high-speed connection in every corner of the home, no matter which broadband provider he's with. Use 2-3 discs for optimum signal around the entire home.
Whole Home Wi-Fi Mini – from £74.98
NEVER MISS A THING
Whether he wants some extra security for peace of mind or the chance to capture all the little moments that make a big impact, BT's Smart Home Cam is the perfect gift.
A close up of a device
Description automatically generatedThe camera syncs to a smartphone which means Dad can keep a watchful eye on the house, as well as the kids, and record special moments with the family. With a two-way audio feature, he can also request cups of tea and biscuits whenever he wishes without having to lift a finger… perfect!
Pinpoint Pro Ltd
Pinpoint pro massage gun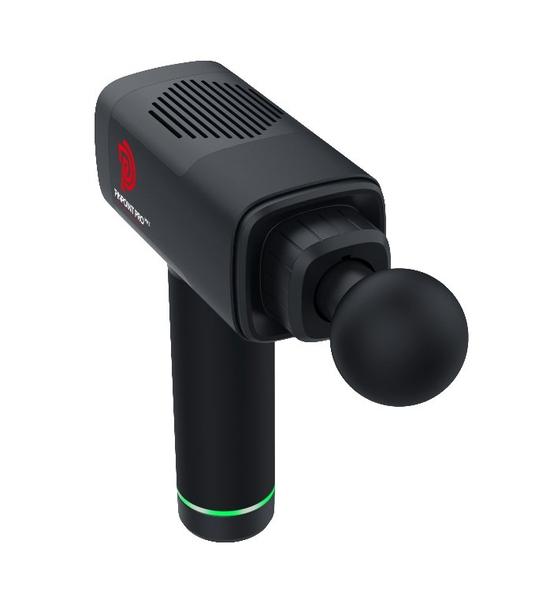 Pinpoint Pro are a muscle recovery brand based in the UK, their flagship product is the pinpoint pro mk1 massage gun, it helps with muscle recovery post work out and helps warm up muscles pre-workout. it's becoming a staple in an athletes/fitness enthusiasts kit as they start to realise that muscle recovery is important to stay fit and healthy. It'll make an idea gift not only for Fathers Day, but the whole family can use. Here's the link to their fathers day post www.pinpointpro.co.uk/blogs/pinpointpro-massage-gun-articles/fathers-day-uk-a-massage-gun-for-a-fathers-day-gift find out more on their IG @pinpointpro_ or their website www.pinpointpro.co.uk
A great gift for Dad for Father's day…vegan jerky!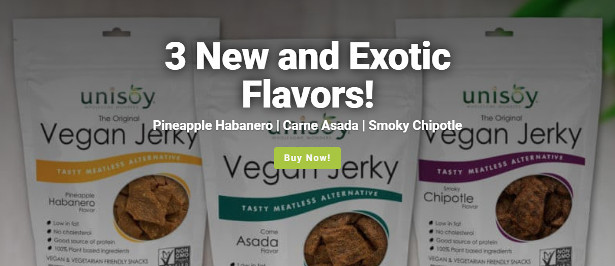 Yes, all Dad's seem to love jerky, but you may want your dad to have the healthiest, tastiest jerky ever – in six amazing flavors. Unisoy vegan jerky! www.unisoyjerky.com
Their plant-based jerky is certified vegan and certified non-gmo. It has zero trans-fats and no cholesterol. High protein/low sodium is ideal too. It's the perfect snack to keep an on-the-go dad…going even further. take it to the Rugby match. Share it with the team. Low-sodium means you won't get thirst.
"The Rope Warrior
It doesn't get more inexpensive/beneficial/creative than a jump rope!

"My name is David Fisher, aka THE ROPE WARRIOR (flyer below). I have three world records in rope jumping, have made over 100 National Television Appearances, and have performed for Boris Yeltsin in Russia and at Presidents Clinton and Bush's inaugurations. I am also the sole U.S. distributor for www.kangarope.com. We sell the finest jump ropes made. Their handles are indestructible, their speed ropes outlast the competitors 6-12 times longer in stress tests, and their beads are shatterproof. Their ropes are very reasonably priced and are used not only by me, but by other top professional rope jumpers, around the world!
Please check out this funny QUARANTINE EXERCISE video our family made last week (link below)
David Fisher
The Rope Warrior www.ropewarrior.com (for performance information)"

Very cool gifts for Dads this Father's Day Especially Since He Loves You So Much! >> www.moncarbone.com
(for 20% Off Fathers Day Items Use code INTOUCH20OFF Here >> www.moncarbone.com/cool-fathers-day-gifts/
(please note Offer valid from May 29th to  21st June 2020)
TENSION Carbon Fiber Money Clip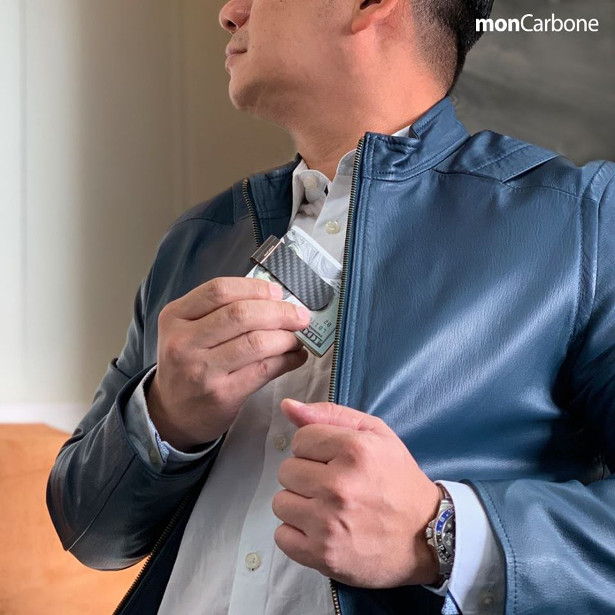 FACEBOOK | INSTAGRAM | TWITTER | PINTEREST
For Dad who wants to feel the freedom of carrying daily essentials discreetly and in style.
With monCarbone TENSION we look to solve all the issues with regular money clips and create the best and last Money Clip you will ever need.
www.moncarbone.com/product/tension-carbon-fiber-money-clip/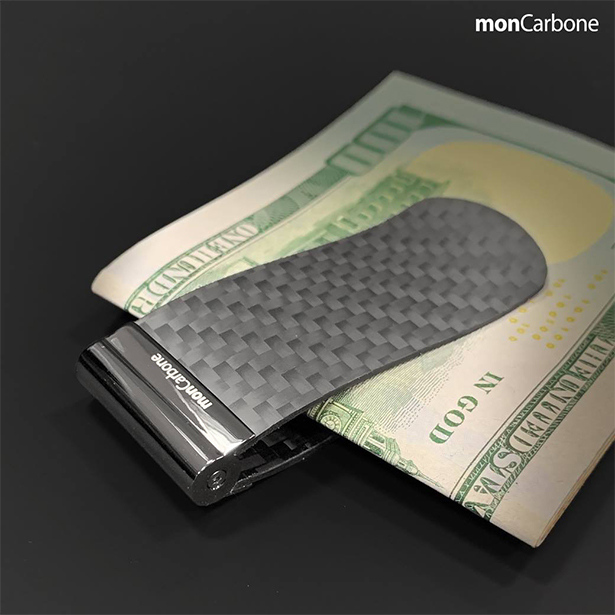 BlackLabel Folded Card Holder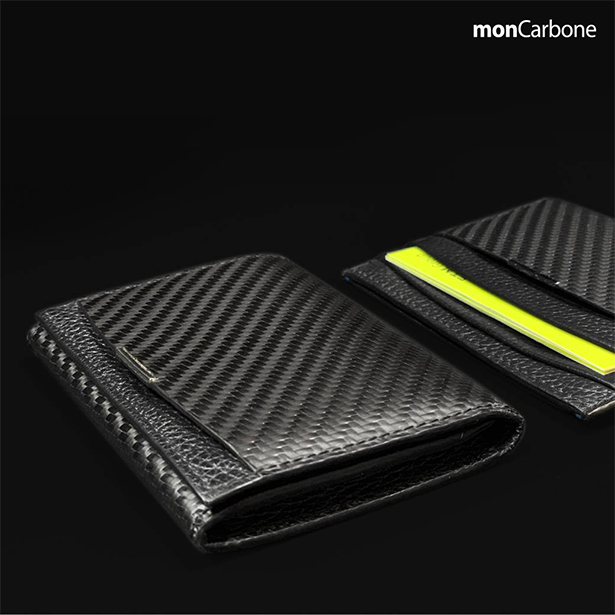 Modern, compact and sophisticated folded business card holder in unmistakable monCarbone style. The perfect slim wallet alternative for Dad to keep cards and cash.
monCarbone BlackLabel where old world craftsmanship meets the future of materials technology. Tailor-made for the sophisticated spirit who is understated, but exudes confidence and absolute attraction.
www.moncarbone.com/product/blacklabel-folded-card-holder/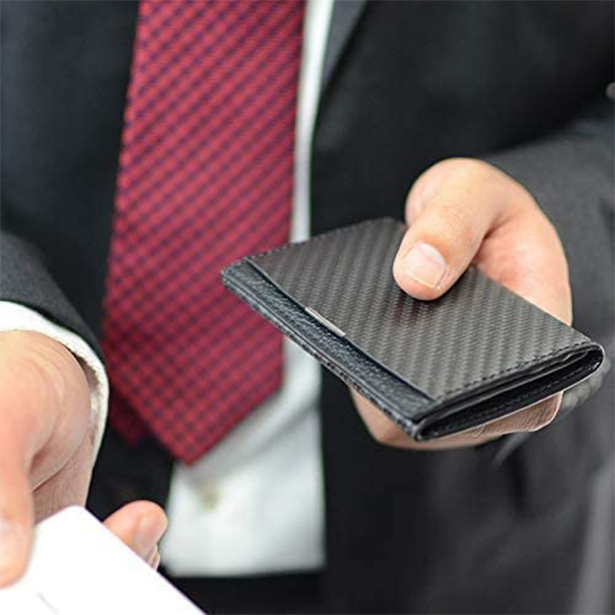 Zero Waste Lifestyle System, Ryker Hardware
La Hermosa Shampoo Bars – Great Bath Item for Men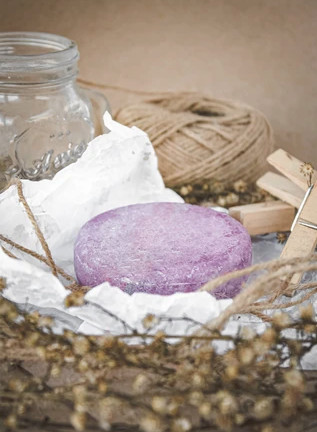 Wasteless PH – a zero waste store where theyoffer sustainable options through affordable items. Shampoo bars all-natural, handmade and cruelty free. Most variants are also vegan. The La Hermosa shampoo bar line contains 7 variants (vanilla,lavender, raspberry, chocolate, cucumelon, sunflower, and tea tree). With each La Hermosa Shampoo Bar, you will get as much as 70 washes. There are anti-dandruff, anti-hair loss, and color-protection shampoobars. www.harrisonbrowne.co.uk/products/la-hermosa-shampoo-bar?_pos=1&_sid=6d09ddd87&_ss=rShampoo Bars
Jowissa
How about presenting your father a Swiss timepiece from Jowissa. Their popular LeWy 9 collection of men's chronographs has been refreshed with exciting new color additions inspired by nature and outdoor adventure. Dials and NATO textile straps are fashioned in warm woodland brown shades. These outdoor influences are enhanced with design details such as chronograph sub-dials and a smart date display. A solid 42mm case, tachymetre scale and polished stainless steel hardware enhance the look and feel of the watch. Comfort is prioritised with a smooth, textile strap that is easily adjustable to ensure a secure fit on the wrist. Reputable Swiss-made craftsmanship and creative design make this chronograph the perfect choice for modern men who love to explore and travel with a reliable timepiece on their wrist.
www.jowissa.com/collections/lewy-chronographs
Scottish Fine Soaps Thistle & Black Pepper Face & Beard Care Kit
www.theenglishshavingcompany.com/scottish-fine-soaps-thistle-black-pepper-face-beard-care-kit.html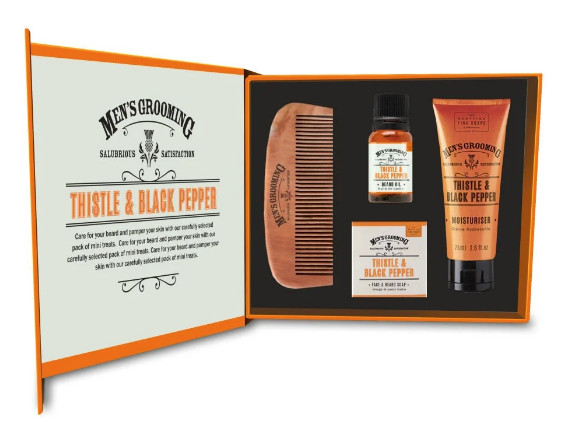 Contains beard comb, 40g face and beard soap, 20ml beard oil and 75ml moisturiser. Scented with their signature Thistle & Black pepper fragrance, with notes of black pepper, amber, herbs and sandalwood.
Directions for use:
Beard oil – Drop the desired amount of oil into palm and massage evenly throughout beard.
Face & beard soap – Lather with warm water over face and beard, then rinse (gentle enough for every day use)
Moisturiser – Apply daily after washing. Smooth into face and neck to leave skin feeling rejuvenated and nourished.
Muhle Shaving Starter Gift Set
www.theenglishshavingcompany.com/muhle-shaving-starter-gift-set-aloe-vera.html
Ideal for new recruits to wet shaving, the gift set contains a Rytmo shaving brush (filled with black synthetic fibre) and Aloe Vera shaving cream 75ml. This popular duo is presented in smart, gift set packaging with sleeve. Easy to wrap, the set makes a wonderful gift.
The Aloe Vera range is especially suited to those with sensitive skin and contains natural ingredients to calm and refresh the skin and the senses during shaving.
The shaving cream prepares the skin and stubble for a gentle, proper wet shave. A natural formulation, free from preservatives, with notes of oakmoss and mint. The smart Rytmo shaving brush is filled with black synthetic fibre, which when combined with hot water and the shaving cream, will create a good shaving lather.
Blade Safe Disposal Case
www.theenglishshavingcompany.com/feather-blade-disposal-case-tin.html
The Feather blade disposal tin is the ideal solution for safe disposal of your used double edge razor blades. It has an attarctive green design on white background. Will take up to 100 blades before it needs replacing.
Used blades are stored in the sealed steel case, which can be safely discarded or sent for recycling when full. Its not only safe its environmentally friendly too as the metal blades and case can be melted down for reuse.

A perfect gift for Dad at home this year is to bake him a spectacular cake to enjoy. Here are two recipes for delicious cakes from Bonne Maman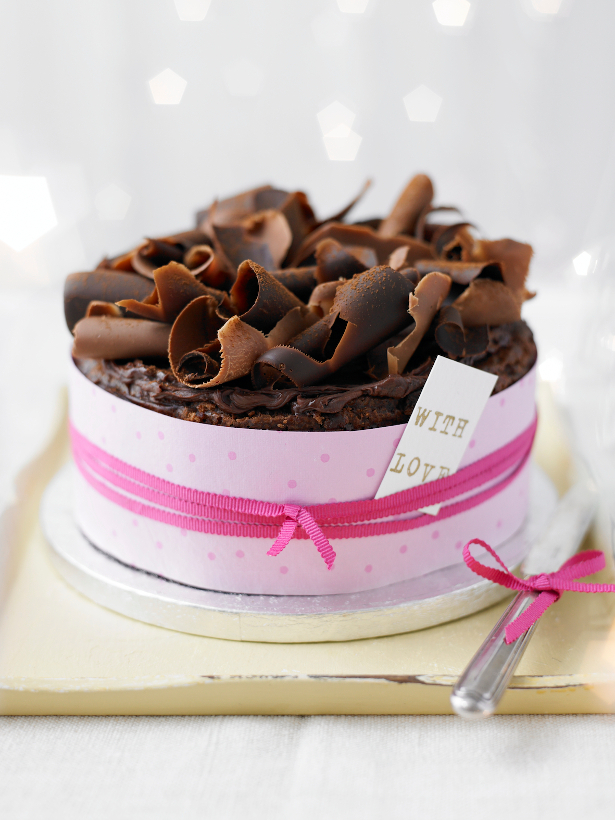 CHOCOLATE CHERRY DRIZZLE CAKE
(Makes 12-14 slices)
Ingredients:
400 g (14 oz) Bonne Maman Cherry Compote
400 g (14 oz) milk chocolate, roughly chopped
200 g (7 oz) unsalted butter
90 g (3 ½ oz) self-raising flour
90 g (3 ½ oz) plain flour
¼ tsp bicarbonate of soda
200 g (7 oz) light muscovado sugar
200 g (7 oz) golden caster sugar
25 g (1 oz) cocoa powder
Grated zest and juice of 1 small orange
3 eggs
75 ml (3 fl oz) natural yoghurt
2 tbsp Grand Marnier
275 ml (9 fl oz) double cream
Grated chocolate or chocolate curls, to decorate
Method:
Sit a large sieve over a bowl and tip in the cherry compote. Leave to drain for 2 hours.
Preheat the oven to 170°c (fan oven 150°c), gas mark 3. Line a deep, 18-20 cm (7-8 inch) cake tin with non-stick baking parchment.
Put 200 g (7 oz) of the chocolate into a saucepan and add the butter with 125 ml (4 fl oz) cold water. Place over a low heat until melted.
Mix the dry ingredients in a large bowl and stir in the orange zest, melted chocolate, eggs and yoghurt. Pour this into a lined cake tin and bake in the preheated oven for 1 ½ hours or until a skewer pushed into the centre comes out clean. Leave to cool in the tin.
Pour the drained compote liquid into a small saucepan with orange juice and Grand Marnier. Bring to the boil and bubble until reduced to about 6 tablespoons. Leave to cool.
Put the remaining chocolate into a saucepan, add 2 tablespoons of the reduced cherry liquid and the double cream. Leave on a low heat until the chocolate has melted. Stir until smooth, then cover and chill the cherry ganache for 30 minutes
Cut the cake into 3 layers. Drizzle the bottom layer with some of the remaining cherry liquid, spread with a quarter of the ganache and scatter over half of the drained cherries. Sandwich the second layer on top and repeat with the remaining cherry liquid, another quarter of the ganache and the rest of the cherries. Top with the final layer, spread the remaining ganache over the top of the cake and decorate with the grated chocolate or chocolate curls.
Recipe from : Bonne Maman – The Seasonal Cookbook (Simon & Schuster), available through Amazon, WH Smith and Waterstones @ £12.99. Recipe development by Moyra Fraser.
CHERRY & CHOCOLATE MERINGUE CAKE
(Makes 8-10 slices)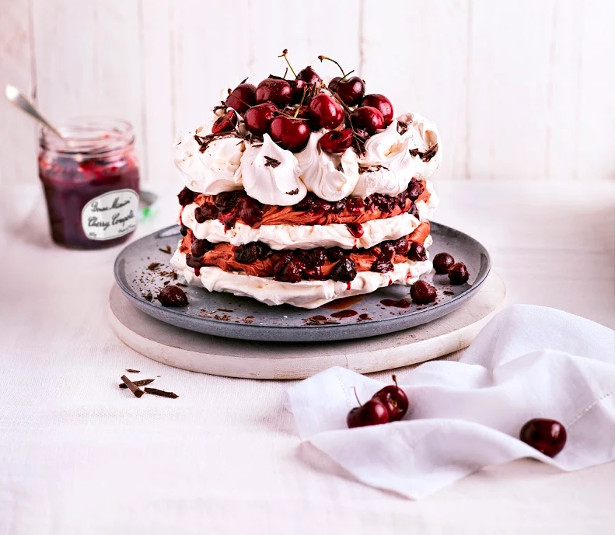 Impress friends and family with this stunning Cherry & Chocolate Meringue Cake, perfect with a cup of tea or a glass of bubbly! This gorgeous dessert is simply filled with luscious chocolate ganache, Cointreau-infused Cherry Compote and finished with fresh cherries to serve…
Ingredients:
600 g jar Bonne Maman Cherry Compote
6 large free-range egg whites,
at room temperature
330 g caster sugar
½ tsp white wine vinegar
1 tsp cornflour
4 tbsp Cointreau or fresh
orange juice
200 g good quality dark
chocolate, chopped
200 g milk chocolate, chopped
400ml double cream
Fresh cherries and chocolate curls
to decorate
Method:
Heat the oven to 200C, 180C fan, gas 6. Line 3 baking sheets with baking parchment and mark each with a 20cm circle.
Tip the cherry compote into a wide sieve over a bowl and stir gently. Leave to drain for 20 mins.
Whisk the egg whites in a large, clean mixing bowl using an electric mixer until stiff peaks form. Gradually add the caster sugar, 1 tbsp at a time, whisking well after each addition, bringing the whites back to stiff peaks before you add more sugar. Once you've whisked in half the sugar, add the rest in larger quantities. When all the sugar has been added, whisk the meringue back to glossy, stiff peaks, then whisk in the vinegar and cornflour.
Divide half the meringue between two of the circles, leaving a 2cm gap at the edge to allow for spreading. Use a palette knife to level off a little.
Spoon the remaining meringue mixture into the third circle and use the back of a metal spoon to make pillowy swirls at the edge.
Put the meringue in the oven and immediately reduce the temperature to 130C, 110C fan oven, gas ¾. Bake for 2 hours, then switch the meringues around on the shelves and turn off the oven. Leave the meringues inside to cool overnight. Remove, carefully peel off the baking paper and set aside.
Meanwhile, put the drained cherry compote liquid in a small saucepan with half the liqueur or orange juice. Bring to the boil then bubble gently until reduced by half. Leave to cool. Stir the remaining liqueur into the drained cherries.
Put the chocolate pieces in a heatproof bowl. Bring the cream to the boil in a small saucepan or the microwave and pour over the chocolate. Stir until the chocolate has melted and the mixture is smooth. Chill.
Whisk the chilled chocolate mixture with an electric whisk until the consistency of whipped cream. Whisk in half the chilled cherry liquid, which will be lightly thickened.
To assemble the meringue, put one of the rounds on a serving plate. Spoon half the chocolate ganache onto the meringue and gently smooth to the edges. Spoon on half the drained cherries and a drizzle of the remaining thickened juices.
Add a second round of meringue, flat side up, and dollop on the all but 2-3 tablespoons of the ganache, the remaining cherries and juices. Top with the thicker pillowy meringue.
Spoon the remaining ganache into the centre at the top, scatter with fresh cherries and chocolate curls. Chill in the fridge for 1-2 hours before serving to allow the meringue to soften a little.
Cook's Tips:
Crème de Cassis is also delicious in the cherry juices as an alternative to Cointreau.
Wonderful Nautical themed gift items from Hannah Wisdom Textiles. Made using rescued and recycled fabrics sewn onto old discarded admiralty charts!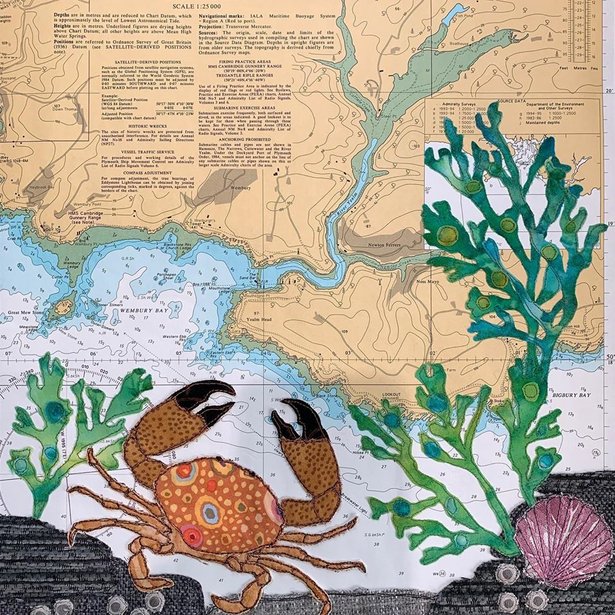 Hannah Wisdom is a textile artist based in Plymouth. She creates works which reference our locality and heritage, culture and wildlife, by sewing rescued fabrics onto discarded admiralty sea charts. The charts provide an immediate linkage to the environment of the subject, and Hannah loves how their scars and blemishes add an extra layer of context and history. She sells originals, limited edition prints and a range of printed gift items online, via craft markets and galleries.
Her coasters are £5 (+p&p), teatowels £12 (+p&p) and Cushions £25 (+p&p) and they all make delighted little Father;s Day gifts to show dad and grandad that their presence is appreciated!
Hannah Wisdom Textiles
"My original textile artworks are created in my Plymouth, Devon studio, using rescued and recycled fabrics sewn onto old discarded admiralty charts. My works show wildlife, history and culture, and the charts add context, providing an immediate linkage to the environment of the subject. The charts bring their own history to the piece, and I love how their scars and blemishes add an extra layer of interest to the work.
My prints are produced by my local fine art printer, using cutting edge 3D scanning technology. This means that my prints show all the texture and depth of the original works, and are often mistaken for the originals!
Original works and signed limited edition fine art giclee prints are available. My images are also reproduced on a range of high quality gift and home items.
A number of my original works and prints are available to view and purchase at Kaya Gallery on the Barbican, Plymouth."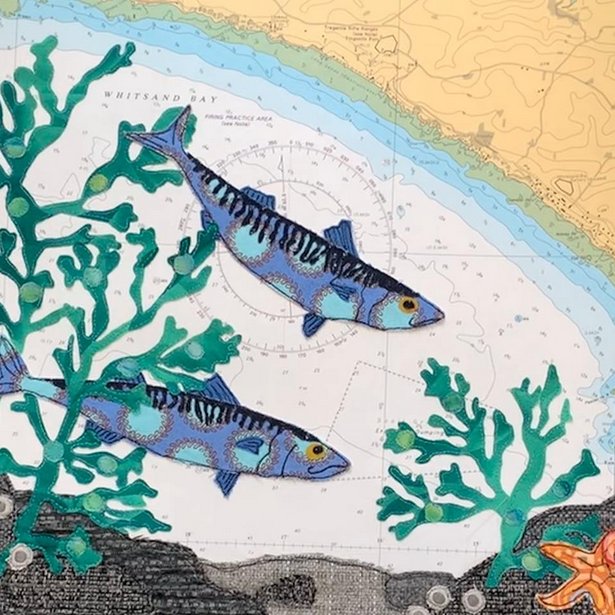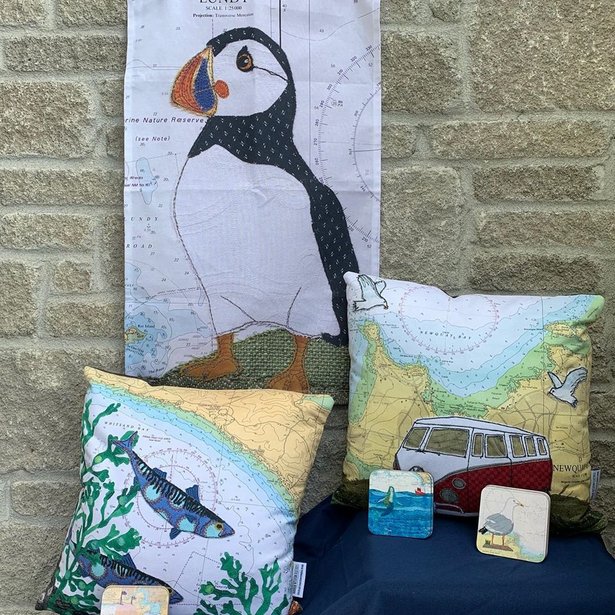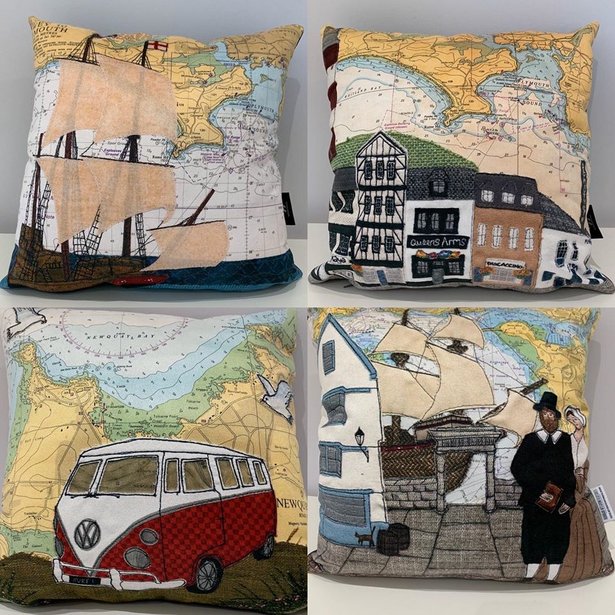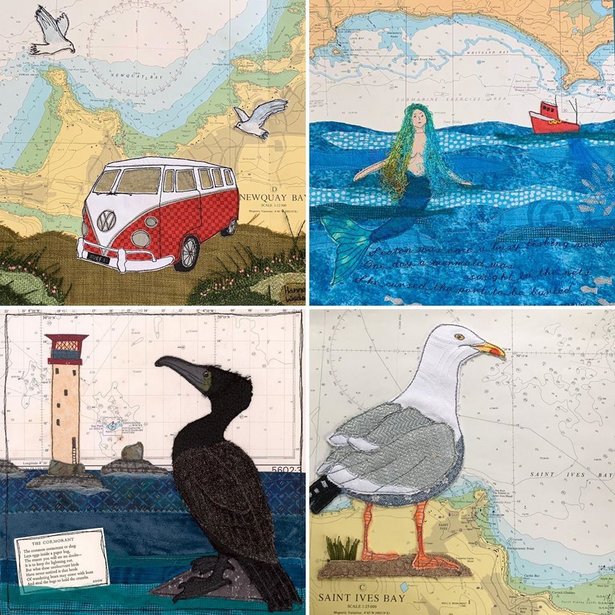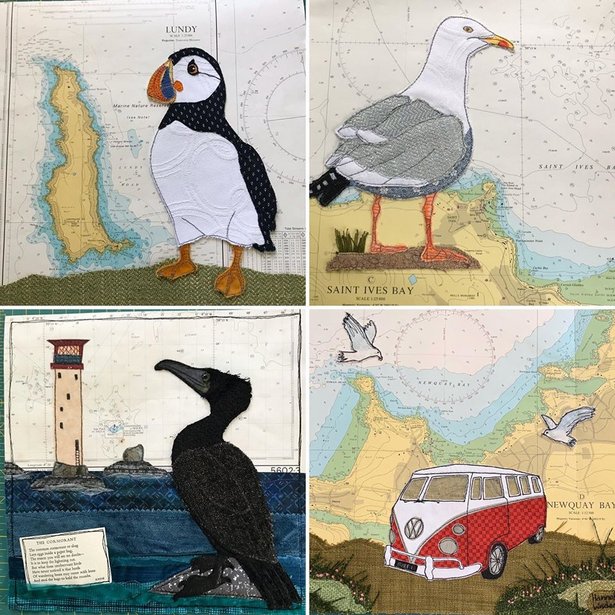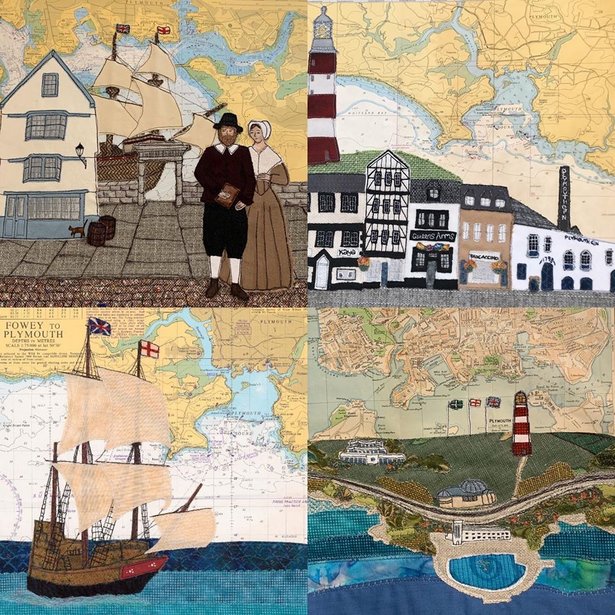 Green Fish. Delivering the Freshest Fish in Cape Town to your door.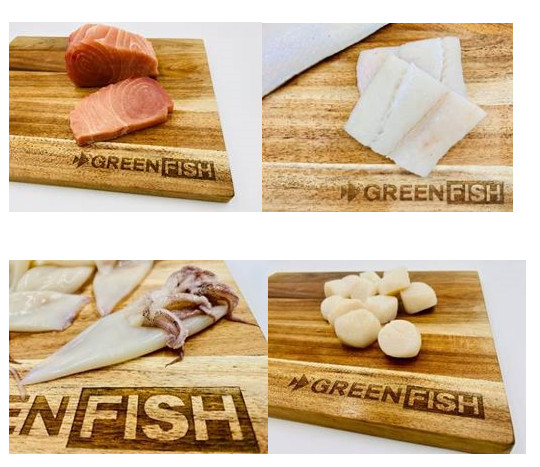 Green Fish is a premium fish and seafood supplier to the Cape Town restaurant industry, specialising in local fresh fish and sashimi.
Now offering a wide selection of quality sustainable fresh seafood delivered directly to your doorstep.
Green Fish is a Cape Town based family run fishing business that has been servicing the restaurant, hospitality and wholesale industry with high quality, seasonal and locally sourced fish, and seafood products for almost 2 decades.
The COVID-19 lockdown kick-started our ambition to bring fresh fish directly from the ocean to anybody's home in under 24 hours. Order fresh fish to be delivered to your door from their online shop greenfish.co.za/
Now operating a direct delivery service in Cape Town and surrounding areas.
Ordering is simple:
1. Visit greenfish.co.za/ and choose from their daily offerings
2. Orders placed and paid for by 11am will go and reach you the same day.
3. One of our team members will deliver your order to you.
During the lockdown they will knock on your door then step backwards but make sure that you get your box.
4. Now its time to cook and enjoy!
Don't know how to cook fish? Never fear , check out fishwife.co.za/ for fabulous recipes.
Support a local and sustainable business:
Greenfish is proud to be a part of the global solution to overfishing by encouraging more sustainable seafood choices from responsibly managed legal sources that are environmentally sound. Committed to ensuring that all of the seafood offered will be sourced from legal fishing operations and traceable back to its point of origin.
Delivering a fresh passionate product with knowledge of where is comes from.
Brothers Ryan and Andrew have more than 60 years' worth of combined fishing under their belt. We simply love all things FISH!
Matt Black: The Next Big Trend in Your Bathroom?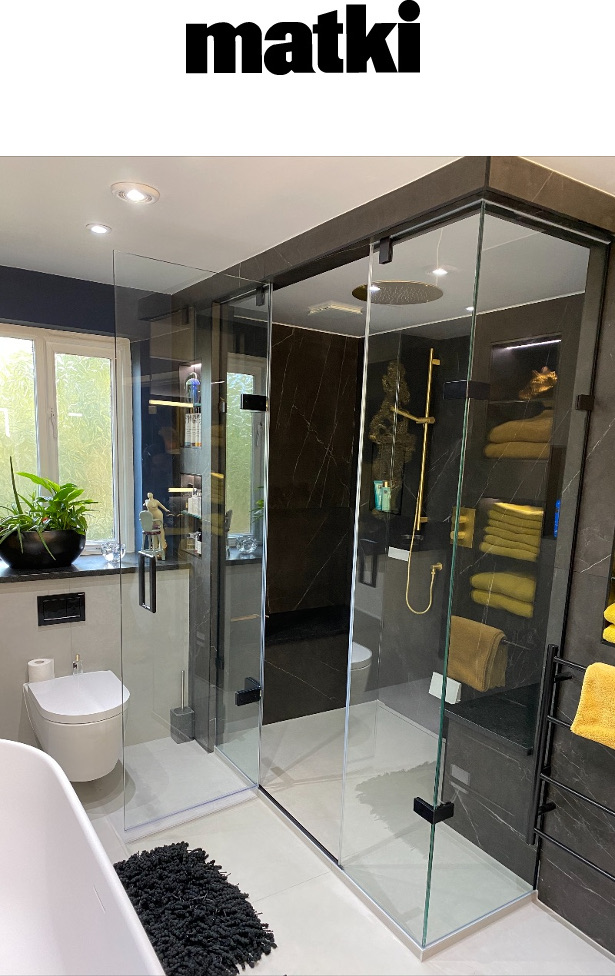 In a world where metallic finishes have constantly come in and gone out of favour, perhaps the matt black finish is a bathroom's new little black dress; always classic, always elegant. Matki have addressed this trend by introducing a range of shower enclosures and bathscreens with a marine grade matt black coating, which is scratch resistant and wonderfully bold.
Matki EauZone Plus Bespoke Matt Black Shower Enclosure fitted by Matki Installations: Bathroom Designed and Supplied by Matki Dealer Draw A Bath in The Wirral
While matt black might not be as flashy as its metallic counterparts, its velvety finish and graphic silhouette is giving warm metal a real run for its money. Both classic and edgy, matt black harkens back to Victorian claw-foot tubs and farmhouse water pumps, all the while managing to look modern and industrial.
Jabra have a collection of true wireless headphones for super Dads who are working hard, juggling home schooling the kids, keeping fit and then finally relaxing with their favourite podcast. Please see below for all the product details on how you can treat your Dad this year:
Elite Active 75t – £189.99 (navy, dark grey, copper black, titanium black)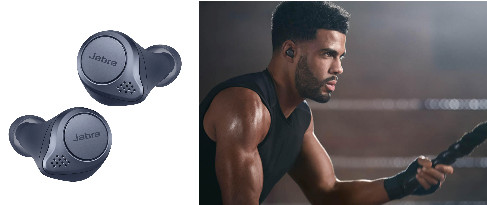 The Elite Active 75ts are the perfect in-ear headphones for the best Dad's in the world who are looking for good sound quality when moving from a conference call to a lunchtime run – these headphones have Dad's covered.
The earbuds are the best fit yet and can withstand dust, sweat and water – no matter if you're smashing a 5k PB or doing a back garden workout. The durability is a key feature of these earbuds and they have up to 28 hours total charge.
Father's Day Gift Guide – Man make fire!
With Father's Day just around the corner, Kindwood – the UK's first and only true sustainable firewood supplier – is helping fathers and father-figures across the UK to celebrate this special day with one of man's greatest loves – fire!
kindwood.co.uk
Perfect for wood burners, multi-fuel stoves, open fires, chimeneas, wood-fired cookers, pizza ovens, grills and fire pits, Kindwood's firewood is designed to create a long lasting and high temperature fire, meaning maximum cooking time and fires that continue to burn long after the sun has gone down.
All Kindwood products are supported by stunning and considered packaging solutions, all with a strong focus on sustainability. From recycled apple crates that can be reused around the home or garden as décor or storage, to hessian bags can be repurposed as long-lasting storage or even a homemade Santa sack come Christmas!
The Kindwood offering – all available from www.kindwood.co.uk
The Little Crate – from RRP £25.99 – each crate includes 20-22 kiln dried logs, enough for three to four fires. These crates are ex-apple crates from orchards, bringing a once considered waste product back to life, and into a world of reusability.
Hessian Sack of Logs – from RRP £32.97 for three sacks of logs – each sack contains 10 -12 logs.
The Big Crate – RRP £175.00 – delivered free of charge across the UK, these crates are ex-fruit and vegetable crates from local orchards and farms, breathing new life into what would otherwise be disposed of. Each crate features approximately 300 logs, making them the perfect choice for a whole season of keeping warm by the fire.
The Small but Mighty – Subscription – RRP £35.30 – this exclusive subscription makes it easier than ever to enjoy the warmth of fire. Delivered either weekly, fortnightly or monthly, the Kindwood Small but Mighty Subscription crate comes complete with kindling, five firelighters and enough firewood for three to four fires. NB: The subscription is subject to a minimum period of three recurring orders.
Kind'ling – RRP £22.97 – sourced from local sawmills, this Kind'ling is kiln dried and comes in three 2kg sacks.
Also available Kiln Dried Oak Kind'ling – RRP £23.97 – perfect for outdoor cooking including pizza ovens.
Natural Firelighters – RRP £17.99 – featuring 72 firelighters, but not firelighters you are used to seeing. Kindwood uses 100% waste wood and recycled vegetable oil to make the perfect odourless firelighter.
Kindwood only uses hardwood varieties such as Oak, Ash, Beech, Birch, and Alder.
The Kindwood Difference
You might be asking what makes Kindwood's products different? The answer is simple – these are products that are supported by a true passion; a passion for products that deliver better than expected results without compromising on sustainability.
Locally sourced timber – All Kindwood logs are sourced from within an 80-mile radius of the company's headquarters in Norfolk, and only sustainably sourced wood is used to create the Kindwood logs, helping to prevent damage to UK woodlands.
Reliant on renewable energy – Kindwood uses 100% renewable energy throughout its processes, and even captures waste heat from an on-site biogas plant to dry its wood, cutting down the drying time from 18+ months to just four to five days. No energy is consumed from the National Grid.
Responsible packaging – One of the things customers remark upon the most is Kindwood's use of rustic recycled apple crates as packaging. Once considered waste product, these crates make the perfect fireside addition or can be used around the garden or home as additional storage. Hessian sacks complete the offering, meaning Kindwood uses zero plastic anywhere in its production or packaging.
Pull out box
In a nutshell – Kindwood's Kiln Dried Hardwood Logs
Kiln-dried to less than 20% moisture content
Dried using 100% captured waste heat from a biogas plant at our yard
Burns at a high temperature with a long and natural flame
Low in tar so better for your appliance
Ideal for wood burning stoves, multi-fuel stoves, pizza ovens or traditional open fires
Can be used in chimeneas to keep you warm outside on late summer nights
Packed in ex-fruit/veg crates from local farms & orchards
Carefully sourced from responsibly managed woodland in the UK
Men's Luxury CBD Products to nourish your skin and soothe your soul > Beard Buzz, Body Buzz and Baller Buzz www.thebeardbuzz.com
Men's luxury CBD products to nourish your skin and soothe your soul. Great for pregame anxiety and primo beard care and a salve ( baller buzz) to help those after games ache's and pains. The www.thebeardbuzz.com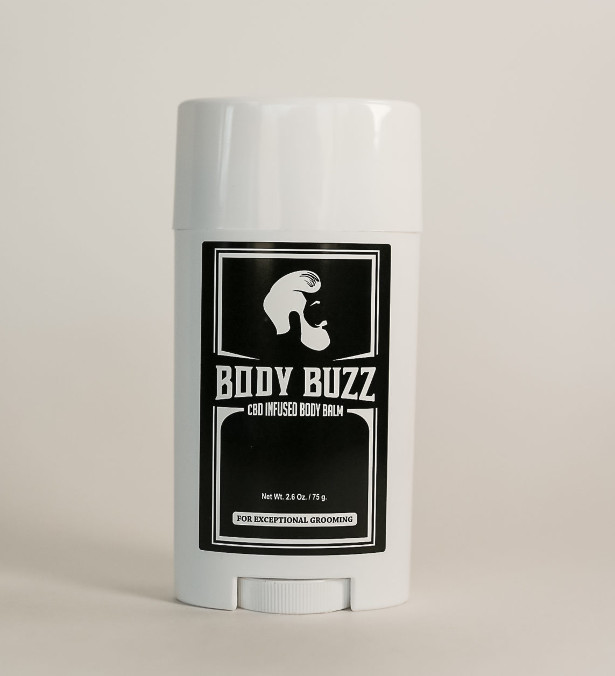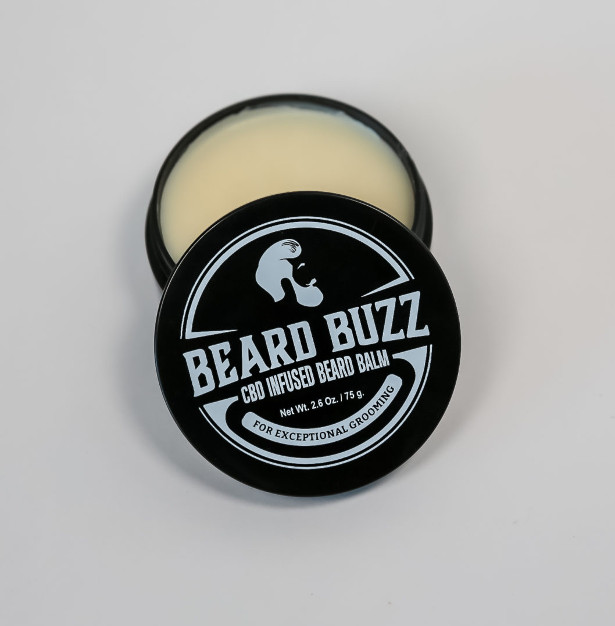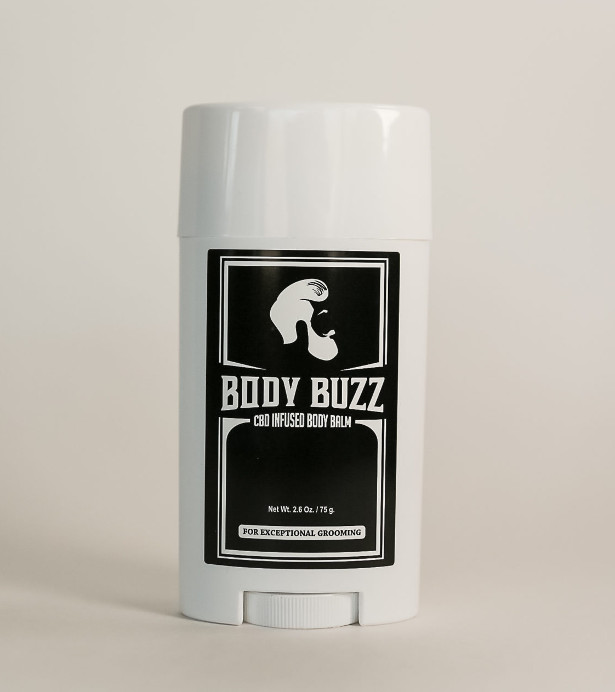 Stryde is an immersive cycling experience offering a new at-home bike and app and is an ideal Father's Day gift for staying active while staying indoors.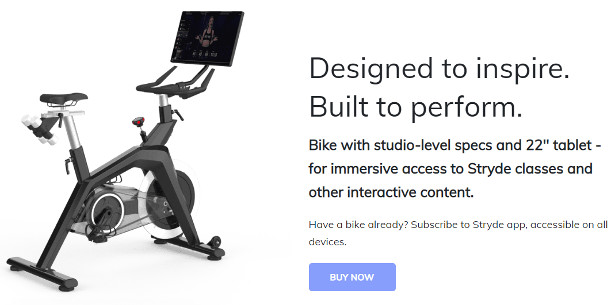 www.strydebike.com
This cutting edge fitness medium provides access to cycling classes from the best independent fitness studios in the comfort of home. Through May, Stryde will be donating 100% of their app revenue to support their professional fitness partners adversely impacted by COVID-19. A Stryde bike is $1,550 and the Stryde app can be used with or without a Stryde bike and a subscription fee is only $29.99 per month. With the app alone, riders can take their favorite classes on any stationary bike and enjoy expert fitness instruction.
This Father's Day give the smart gift: the world's first payment shirt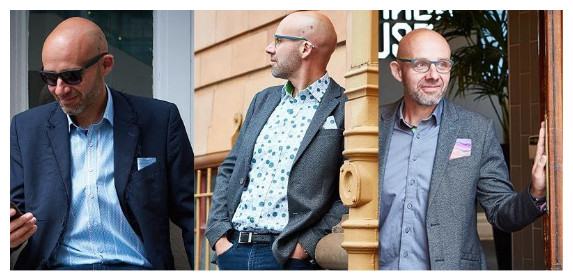 Can't decide between tech or fashion for this year's Father's Day gift? Look no further than the CashCuff® smart payment shirt. Created by geek-luxe brand DressCode®, the CashCuff® shirt offers contactless payment technology from the shirt's cuff. Perfect for Dad's with a love of fashion and gadgets. Or simply for the Dad that has everything…
Available via the DressCode website (www.dresscodeshirts.co.uk/), at a price of £135. As a special Father's Day deal, DressCode are offering 10% off customer's first orders when they use newbie10 at checkout.
DressCode® design and sell beautifully tailored shirts, with designs that reflect our digital and high-tech world. A young company, DressCode's design team were inspired by tech for the pattern of their fabric. Popular prints include pixels, screen glitches, binary, cursors and other techie themes that reflect the personality of the wearer. The shirts are designed to look formal enough without wearing a tie, and distinctive enough to make a subtle statement.
The innovative CashCuff® shirt was launched in late 2019. Inspired by the insight that DressCode's audience loved gadgets and valued their security, they pioneered the world's first smart payment shirt. It's available in the following designs: Space Invader, DNA, Cursor, Pixel, Binary, Signature, Glitch and Algorithm, all priced £135.
THE WORLD'S FIRST PAYMENT SHIRT
The CashCuff® chip is removable from the shirt's cuff, meaning shirts are washable and the technology can be reinserted and reused safely. The shirt relies on a Mastercard pre-paid card aligned to the MuchBetter payment app, which allows customers to turn the contactless technology on and off.
All shirts are delivered gift boxed for free within the UK mainland. Orders are dispatched within 48 hours, and free returns are offered.
Betterair is a probiotic air and surface purifier that works to eliminate bacteria pathogens & viruses in the most delicate areas and objects in your house. Give your immune system that much-needed extra boost by adding to your life the only Air Purifier using Probiotics that increase immune function and fight-off pathogens and diseases before they happen. Betterair is now offering 25% off on the Biotica800 Probiotic Air Purifier when using promo code BA25 at checkout. Good through June 1st. betterairus.com
Power Life – Looking out for our parent's health is more important than ever. Designed for people who are looking to maintain their health as they get older, Power Life gives muscles well-deserved relief, and support through the whole-body health with every scoop. Featuring a 3-part approach that focuses on a healthy baseline, protein, and recovery, these products provide the nutrition that 90% of Americans are not getting in their diet. Power Life supplements are made with a unique proprietary blend of organic greens, minerals, probiotics, prebiotics, and fiber. For more information visit, www.tonyhortonlife.com/power-life.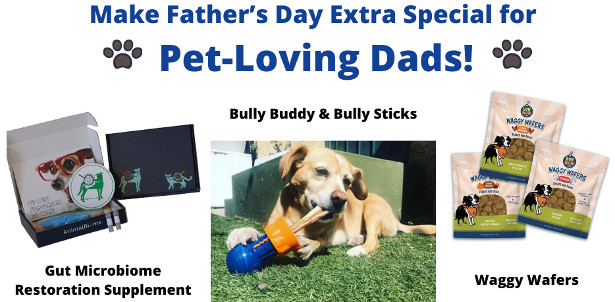 It's been a "ruff" year so far, but that doesn't mean Father's Daycan't be made extra special! Pet-loving dads love nothing more than spending time with their canine companion. This year, incorporate man's best friend into the Father's Day celebration with these new awesome and unique pet products!
Stay Busy Together: There's no doubt dad loves doing house chores, working in the shed, or lounging on the couch next to Fido. However, there are times when dad needs to accomplish a task and his pup may not cooperate. That's why all dads need Bully Buddyand Bully Sticks!
Bully Sticks are one of the most popular dog treats being sold in the USA, but as dogs chew them down, they become a choking hazard.Bow Wow Labs (BWL) is best known for Bully Buddy; a one-of-a-kind safety device that allows dogs to enjoy a custom sized bully stick without the hazard of choking. It is a durable, easy-to-use, veterinarian-vetted, and dog-approved device that tightly secures bully sticks, preventing dogs from choking on the tail-end of the treat.
BWL also offers highly nutritious bully sticks which come from grass fed cattle. Dad will not only love the health and safety featuresof both items, but also how happy and occupied it keeps his pup when he's not available to play fetch or go for a walk. Both Bully Buddy and Bully Sticks from BWL come in a variety of sizes, perfect for every size dog! bowwowlabs.com/collections
Healthy Pup, Happy Dad: Most pet families would agree that providing their dog with a long and healthy life is top priority. Today, there's a groundbreaking company that uses revolutionary science to boost pet health, happiness and longevity by improving their microbiomes. If your dad has a passion for science or is determined to keep his pet's health in tip-top shape, then AnimalBiome is a great gift choice!
AnimalBiome is a leader in the dog and cat health microbiome sector and currently offers gut health testing and gut microbiome restoration supplements for cats and dogs. Sadly, millions of pets suffer from digestive disorders that often cause diarrhea, vomiting, and constipation. AnimalBiome's Gut Health Test includes everything you need to collect a stool sample from your dog, and send it back for assessment.. After the sample is processed, dad can look forward to receiving results which will help him understand the best ways to restore his beloved dog's health.
The gentle and fast-acting DoggyBiome and KittyBiome Gut Microbiome Restoration Supplement will make a "paw-fect" gift for those animals suffering with digestive issues. Dad will be thrilled to cheers to a happier and healthier dog this Father's Day! www.animalbiome.com
A Treat Worth Sharing: It's safe to say that most dog dads enjoy spoiling their dog with extra treats or maybe some table scraps that may not be too ideal for Fido's figure. This Father's Day, give dad a treat he can feel proud to share with his dog; plus, his pup will be sure to gobble it up with joy!
Waggy Wafers Dog Treats are delicious, nutritious and consist of only the finest and healthiest ingredients that are naturally sourced and preserved. They are slow roasted and come in three flavors: Organic Chicken, Salmon and Turkey Pumpkin. All three treats are made using only real meat and contain zero by-products, artificial flavors or fillers. Each mouthwatering morsel is filled with nutrient-rich ingredients for a balanced snack Dad's best furry friend will love. Plus, they are made in the USA – Now that's something both dad and Fido can bark about! bowwowlabs.com/collections/treats