Does your dad keep up to date with the latest fashion and grooming trends and looks after his skin health and overall appearance? men-ü is a high end luxury male grooming brand with a range of high end grooming and styling products! Their travel kit is multi use for busy dads >> www.men-u.co.uk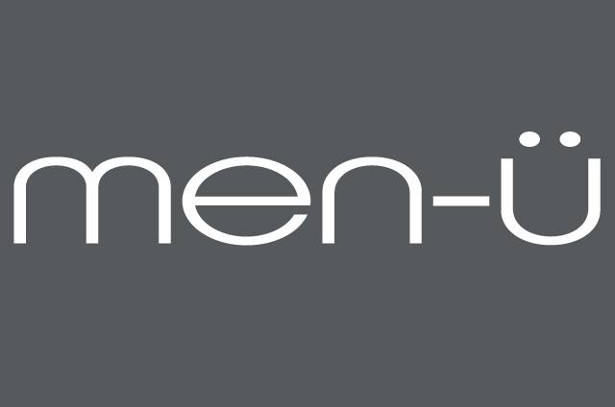 Does your dad keep up to date with the latest fashion and grooming trends and look after his skin health and overall appearance? men-ü is a high end luxury male grooming brand with a range of high end grooming and styling products! >> www.men-u.co.uk
TWITTER | FACEBOOK | INSTAGRAM
Men-ü Travel Kit
The Travel Kit is ideal for the gym going Dads. A good work out that puts you through your paces will
no doubt require a good refresh afterwards! Hair and body cleansing is sorted with Daily Refresh
Shampoo 100ml and Shower Gel 100ml while the Skin Refresher Set in easily transportable buddy size
15ml tubes keeps the skin cleansed post work out. A handy LIQUIFFLEX 15ml enables a quick easy style
all encompassed in the Stripes toiletry bag. The kit fits easily into your gym bag to ensure you enjoy a
well- earned invigorative shower experience after your work out: £29.95.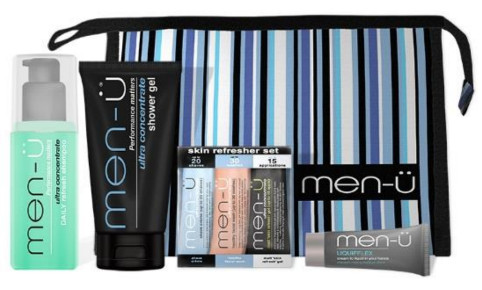 Contains:
Daily Refresh Shampoo
Daily Refresh Shampoo gently cleanses and refreshes, adding moisture to the hair. Moisture and not
oil is as important to hair as it is to skin – keeping hair soft and resilient. This shampoo is the first
step to well- conditioned hair as it is anionic leaving hair negatively charged.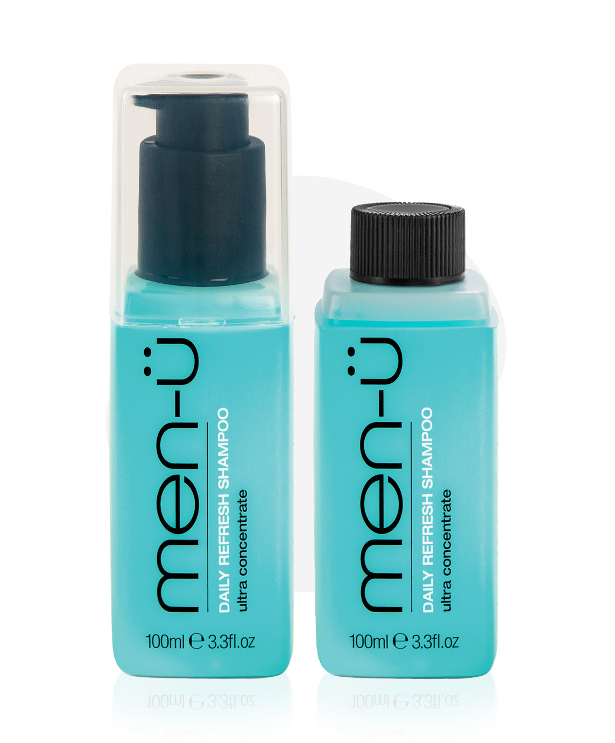 Shower Gel 100ml
men-ü Shower Gel has added moisturisers to help prevent the skin from drying. After the initial fresh
citrus fragrance, mint and menthol are activated by the hot water and permeate through to give you
a lift. Whether used first thing in the morning, in the evening or after exercise you will feel
invigorated!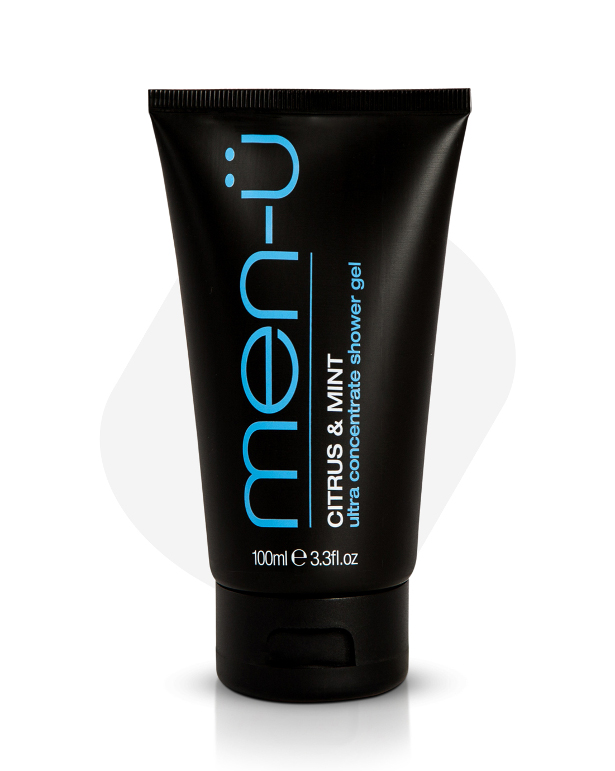 LIQUIFFLEX 15ml
Styling with a great flexi-finish, no stickiness. Liquefies easily and disperses evenly through the hair
and hands are left dry to the touch. LIQUIFFLEX is great for a flexi-hold & suitable for all hair types and
styles. The practically weightless product thickens the hair and is great for extra body and volume.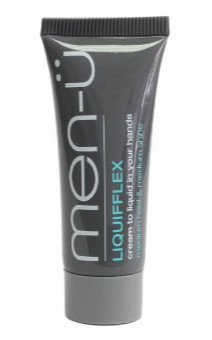 Skin Refresher Set 15ml x3
The men-ü Skin Refresher Set includes the multi-award winning Shave Crème, Healthy Facial Wash
and Matt Skin Refresh Gel. The ultimate, ultra- concentrate toolkit for healthy skin. A good shave with
men-ü shave crème is not just about a smooth surface without nicks or irritation but it is the start of
healthy skin providing exfoliation a woman can only dream of! Deep cleanse, tone and refresh the skin
thereafter.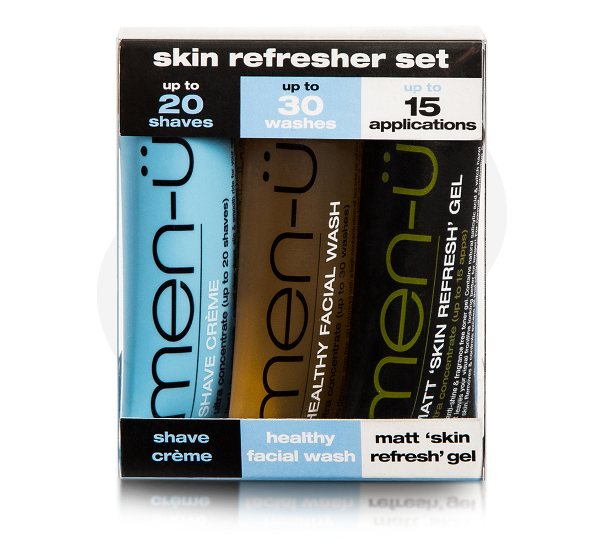 About men-ü
• men-ü offer revolutionary ultra-concentrate products for skin, body and hair, including styling. The range
is complemented with the PRO BLACK Italian shaving brush.
• Ultra concentrate formulae facilitate use of a high percentage of active ingredients and the secret is to
get them to where they are needed without waste which means a long lasting and quality experience.
The products fit neatly in the hand and into a man's lifestyle, bathroom, sports or travel bag.
• They are conveniently packaged for the modern man with handy 100ml pucks, tubes and bottles with
locking pumps to provide accurate dosage
• men-ü is stocked in quality salons and barbers across the UK
• The men-ü salon academy based in Southampton is the centre for men-ü professional training
• For more information on men-u visit www.men-u.com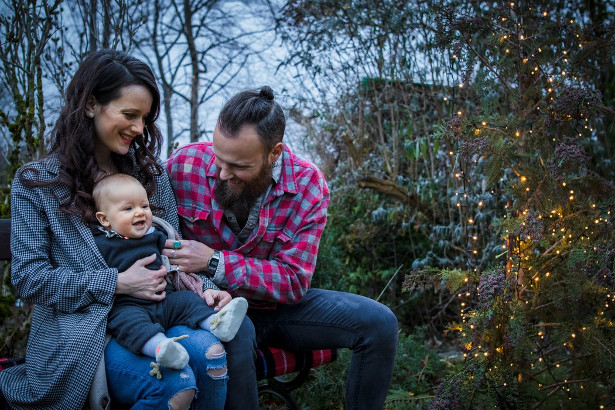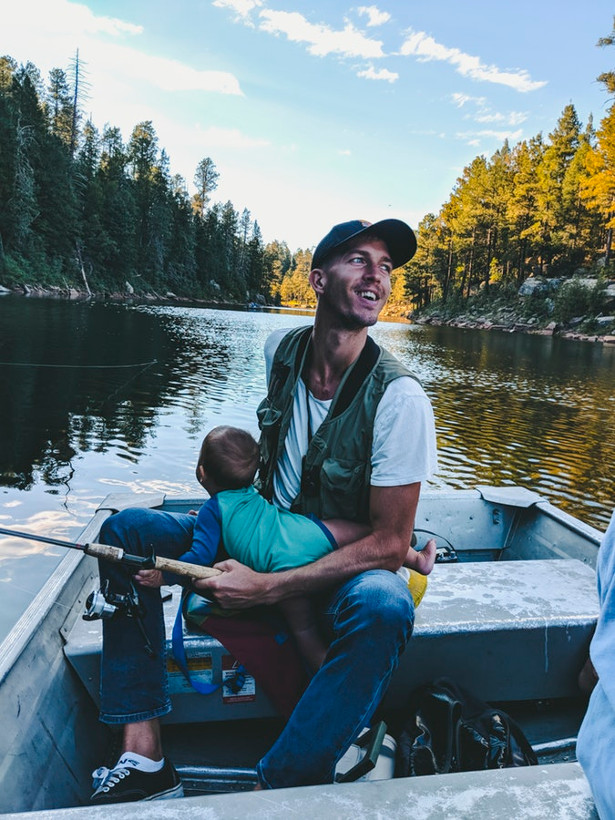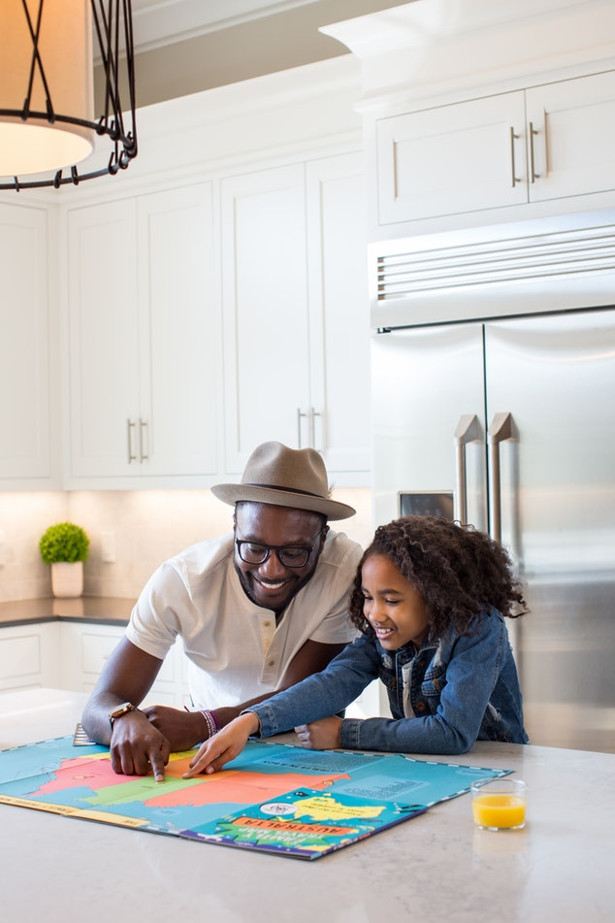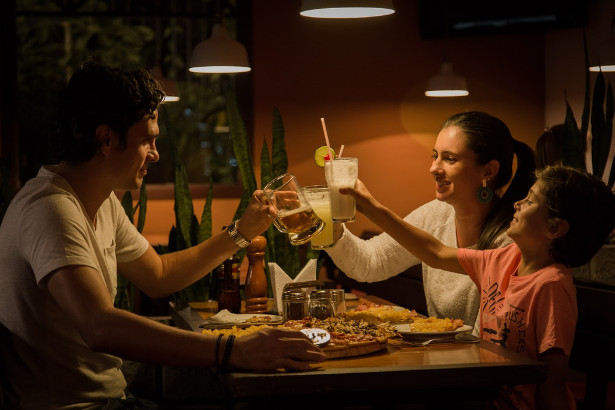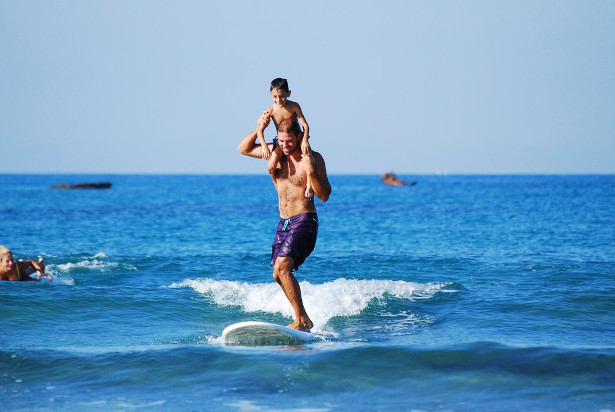 Brighten Up Father's Day with GP Batteries New Discovery Handheld & Head Torch Range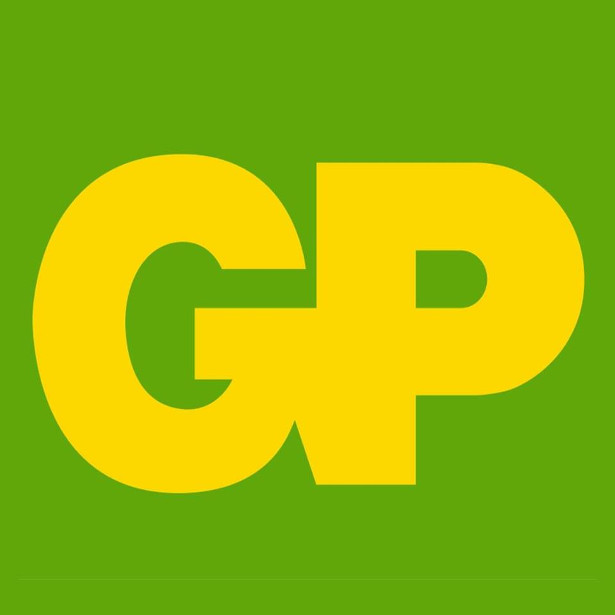 Brighten Up Father's Day with GP Batteries New Discovery Handheld & Head Torch Range

A great gift for all DIY, outdoors & tech loving dads
The perfect gift for dads who love gadgets, tech, DIY and getting into the great outdoors, GP BATTERIES new DISCOVERY range of handheld and head torches offer quality technical performance at unbeatable value!
The DISCOVERY collection provides a range of compact portable light solutions that make it easier and safer to go out after dark and are also ideal for use in the home.
Featuring the latest light technology, GP's DISCOVERY handheld torches deliver a powerful beam using low energy. All torches feature a robust anodised aluminium casing for added durability, while a ribbed surface offer grip hand and assists the focus function. With seven models in the range, suitable for a variety of functions and offering different beam strengths from 10 to 650 lumens, the torches are water resistant, with the CR41 model being waterproof down to 1 meter.
The new DISCOVERY handheld torch range includes the:
CP21 20lm SRP £6.98 – small and compact with metal attachment clip
C31 85lm SRP £7.99 – ideal for work and home, wrist strap included
C32 300lm SRP £12.98 – two beam modes and rotating head to focus. SOS mode and wrist strap
C33 180lm SRP £15.98 – ideal for the campsite, zoom in floodlight, out to floodlight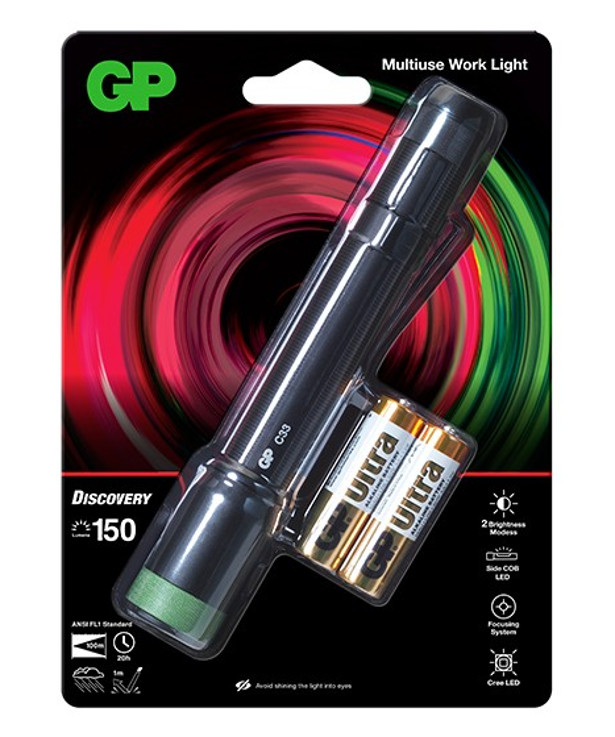 CR41 650lm SRP £29.99 – rechargeable, water resistant to 1m, two light modes and SOS mode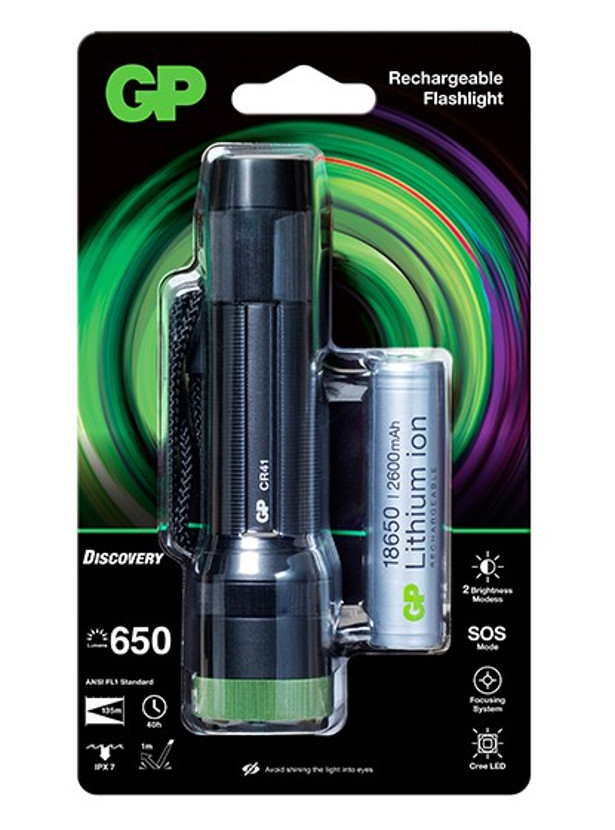 GP's new DISCOVERY head torch range offers three models that are ideal for everyday use, at a low price. Models in the collection are compact in size, use AA/AAA batteries and offer a long beam, long burn time, adjustable head bands, shock resistance and water resistance.
CK32 80lm SRP £8.99 – 30m beam distance, high, low and SOS modes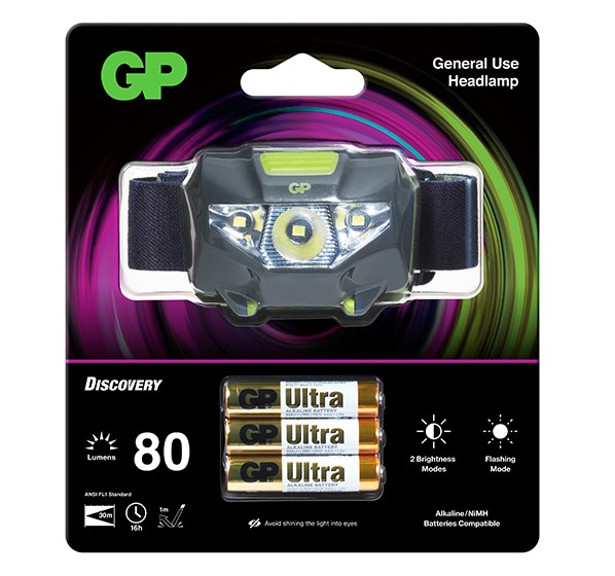 CK33 100lm SRP £11.99 – 40m beam distance, red light to maintain darkness, IPX4 water resistant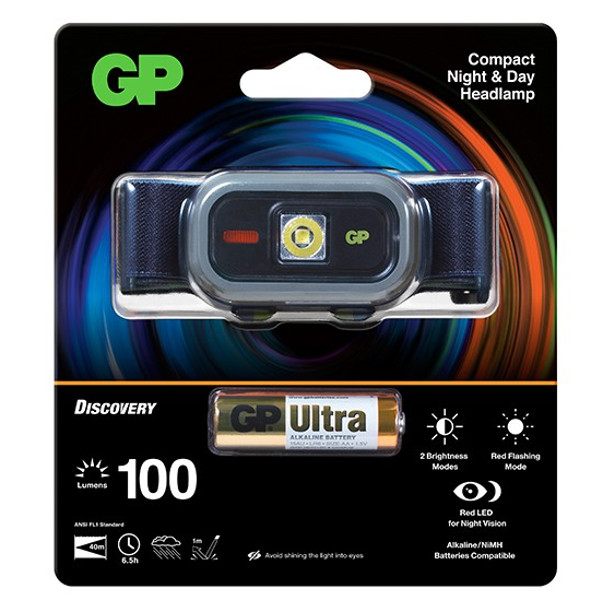 CK34 160lm SRP £14.99 – 90m beam distance, on/off movement sensor, red light, IPX4 water resistant and high, low and SOS modes

To see the full GP Batteries range visit: www.uk.gpbatteries.com/
Zax from Zing Toys! Now Dad can do axe throwing safely at home! This toy is such a hit! www.zing.toys/zax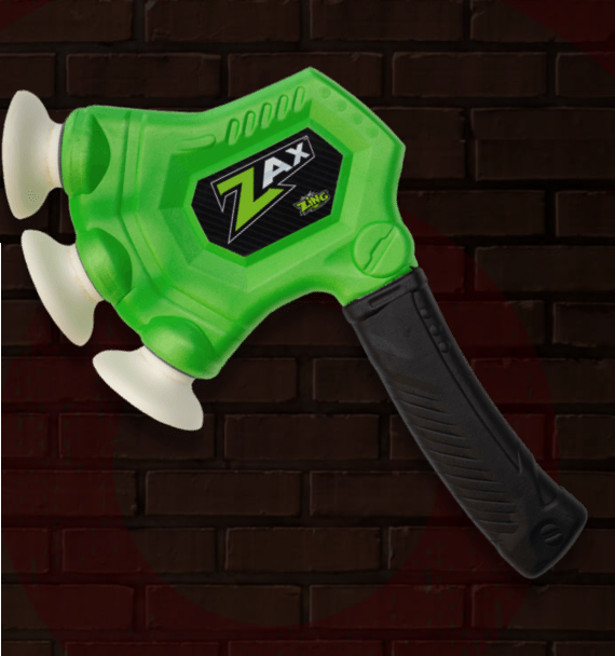 YOUTUBE | INSTAGRAM | FACEBOOK | TWITTER
Last year was escape rooms and this year it's ax throwing! Ax throwing is expanding throughout the country as the 'go to' outing and now you can bring it to your home…safely!
The new Zax, from Zing, really hits the target!
Throw the soft foam Zax at any flat surface such as walls, windows and doors for both indoor and outdoor fun! The Zax will stick thanks to its uniquely designed suction cups.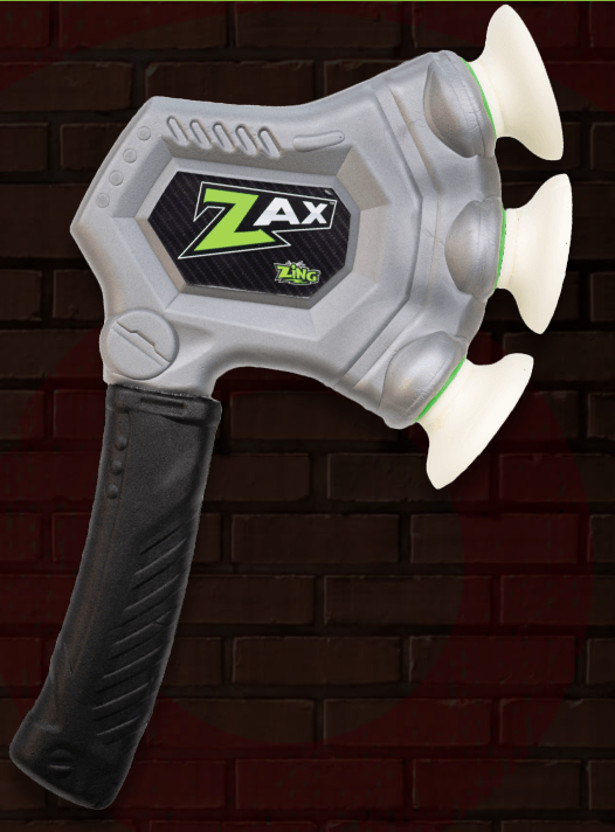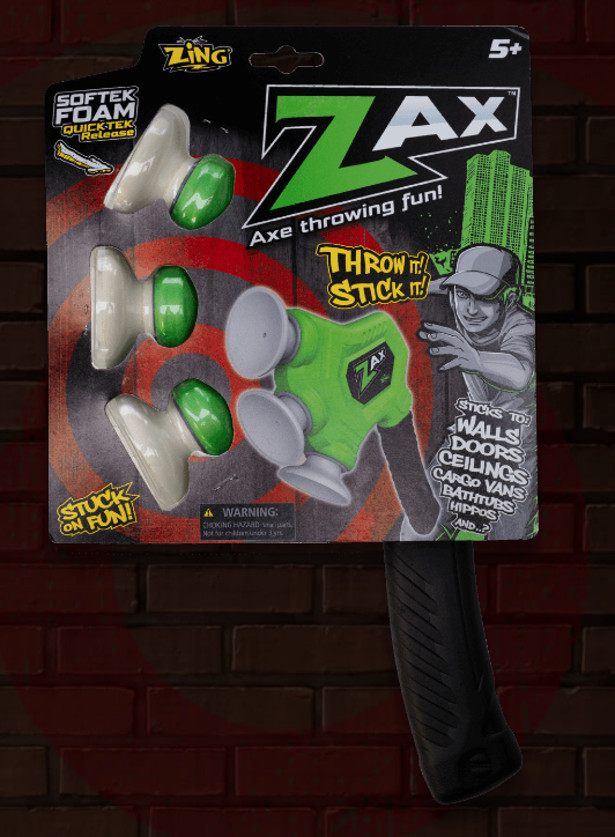 UK's first contact lens ordering mobile app launched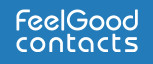 -Guaranteed cheapest UK price lenses can be purchased whilst on-the-go –
-Next day delivery –
The UK's first contact lens ordering mobile app has been launched by Feel Good Contacts, a leading online supplier of discounted contact lenses
Developed for the busy, modern mobile consumer, users can buy lenses from their phone at the cheapest prices in the UK – guaranteed. In addition, eye solutions, eye care products and sunglasses can be purchased seamlessly, securely and in seconds. A further 5% discount on all orders is currently being offered for a limited time period.
With easy navigation, high resolution graphics and a touch friendly experience, this customer-centric app can be downloaded for free via App Store or Google Play. The app has been optimised for hundreds of smartphone devices, operating systems and browsers including iPhone and Android.
This app features a handy reminder feature which helps to keep track of lens replacement dates. Once set up, the user no longer has to repeatedly login and re-enter their order details.
Nimesh Shah, Head of Marketing at Feel Good Contacts commented: "We are delighted to offer our online customers the opportunity to buy their lenses in a way that is quick, easy and convenient, using their mobile phones. In addition to benefitting from an even faster purchasing experience, instant cost savings and next day delivery, users can also obtain information about various eye health issues or message our team of experts for specific optical health advice."
Aspiring R&B singer, Rolayo Jemima Oloruntoba commented: "Keeping up appearances is important for my job and career, so it's essential that I wear contact lenses. I'd always bought these from my local opticians. Little did I realise that I could buy the same lenses for a fraction of the cost online. Everybody should know that they have the legal right to obtain their prescription from their optician and purchase their lenses wherever they like.
She added: "Since discovering Feel Good Contacts, I've saved £111.12 each year. With the service now being available via mobile app, I can now place my order anytime, anywhere and at the touch of a button. It's been very helpful because in the past couple of months I've been working long hours and undertaking extensive travel. Having this tool has meant that I haven't gone without my much-needed lenses and eye care products. In fact, as I'm West London based, I benefit from the click & collect and even same-day delivery service."
To ensure that customers will never be stuck with paying the highest price for their lenses, the app includes a comparison feature where users can compare prices charged at leading high street opticians for their contact lenses. The company also offers a price match guarantee, so if a customer has managed to find the same product for less, then Feel Good Contacts will match the price and refund the difference.
The app incorporates advanced SSL encryption technology to provide secure payments. Payments can be made using all major credit cards or debit cards (Visa, Visa Electron, Mastercard, Maestro and American Express) through Sage Pay and Worldpay. In addition, payments can be made through PayPal.
Beyond our good looks, Bruush (www.bruush.com) is a high performance electric toothbrush that's designed for convenience.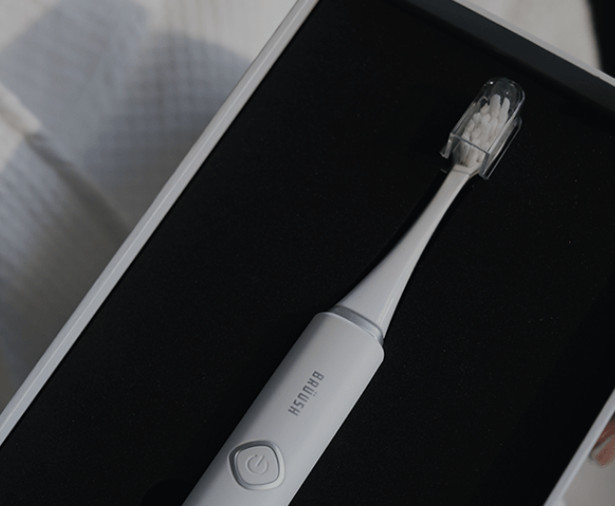 We offer six modes, an industry-leading 3 week battery life AND we'll deliver refills right to Dad's door!
Ships worldwide.

Wallace Jane… "Is Dad constantly wiping sweat of his face in the gym… does his hair constantly flap in the wind whilst playing sports!? the Wallace Jane Athletic Tie Headband is perfect for busy dads… www.wallacejane.com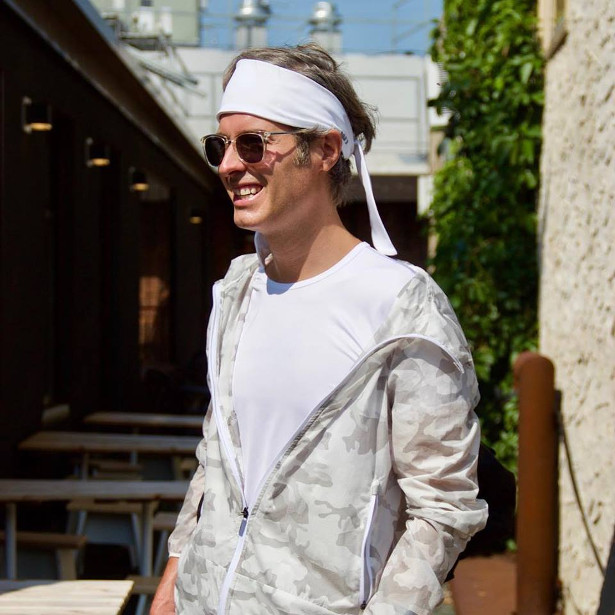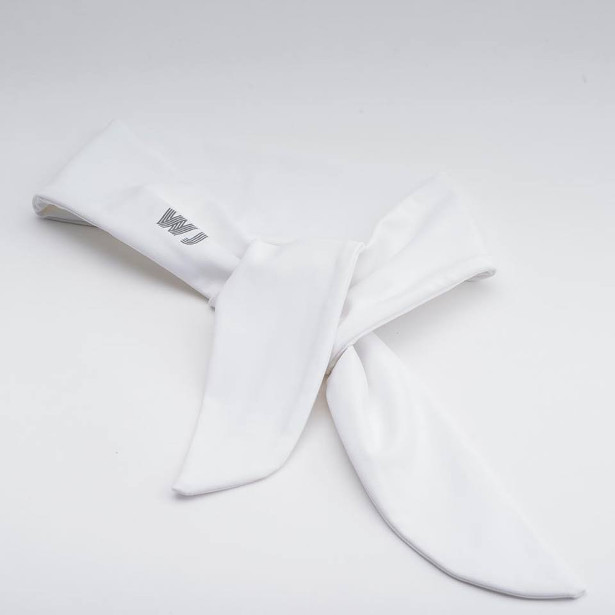 FACEBOOK | PINTEREST | INSTAGRAM
Launched in October of 2018, Wallace Jane thoughtfully designs accessories to combine function with style and transition from the many different situations we find ourselves in daily.
Life is busy, but no matter how short on time and whether transitioning from the gym to breakfast, boardroom to happy hour, or bed to the park, Wallace Jane's mission is to help their wearer look and feel good, no matter where they go.
If you find wiping your sweat off gym equipment and hair flapping in your face more exhausting than your workout, then our Athletic Tie Headband is the headband for you. Meant for any fitness pursuer, the tie headband can be worn as a traditional sweatband or as a tie headband worn above the hairline (aka top knot).
Made of exquisitely soft, sweat wicking athletic material and with its flexible sizing, you will never be uncomfortable. Offered in white or reversible steel & black. Mr Miyagi, Zverev, Nadal, Federer all slayed it. And so will you. (RRP AUD 16)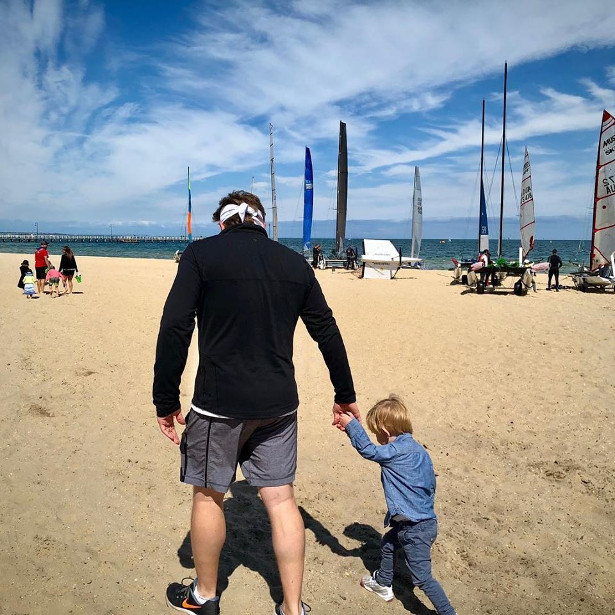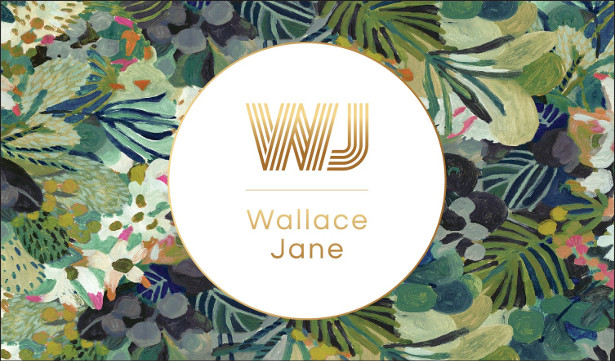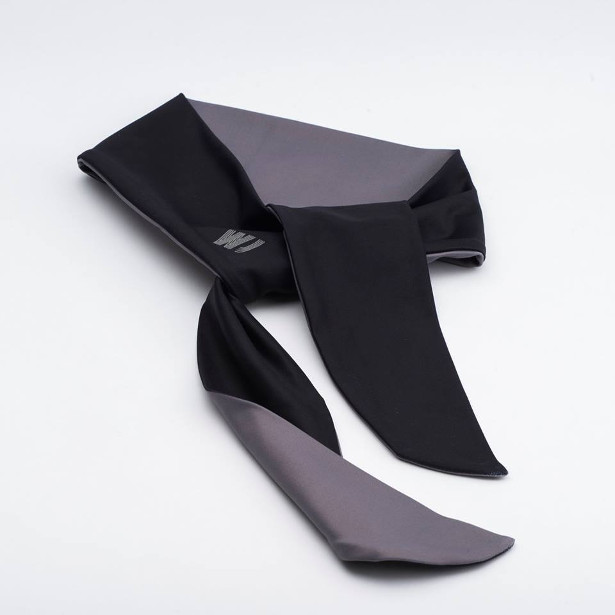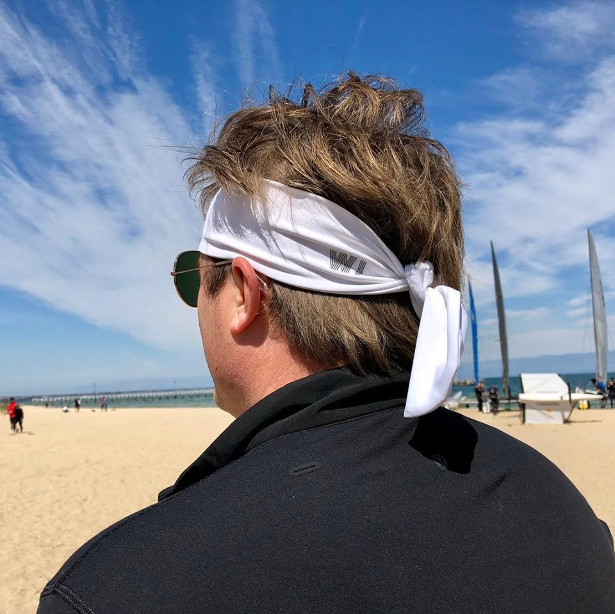 Gentleman's Afternoon Tea is a fantastic Father's Day gift!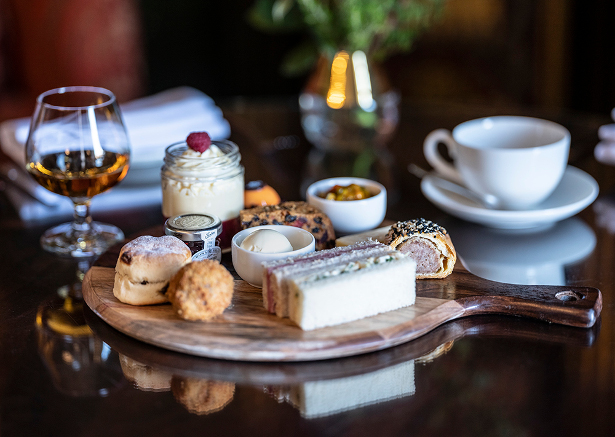 Ideal as either a voucher, or an on the day experience, Wynyard Hall's Gentleman's Afternoon Tea is always an incredibly popular Father's Day treat.
Served with a glass of Malt Whisky and tea/coffee, the Gentleman's Afternoon Tea includes Raised Pork Pie, Rare Breed and Sage Sausage Roll, Lincolnshire Poacher Cheese, Ham Knuckle Terrine and Piccalilli, Salt Beef and Pickle Rye Bread, Tea Cake & Fruit Loaf, Custard Tart and a Fruit Scone.
www.wynyardhall.co.uk/dining/afternoon-tea/
We have a special offer on throughout June to include an upgraded glass of Glenfiddish 15 year malt whisky for £27.50.
www.wynyardhall.co.uk
Shaken, Not Stirred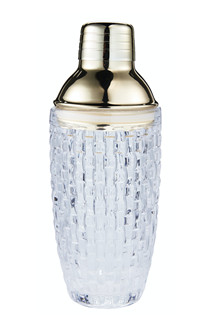 This elegant, glass cocktail shaker from Royal Opera House shop is an absolute must-have for any party or even just to bring an Art Deco feel to your home.
Glass Cocktail Shaker – £25
Royal Opera House shop – shop.roh.org.uk
DIABLESSE RUM
From Necker Island to Manchester's Northern Quarter…There's A New Rum In Town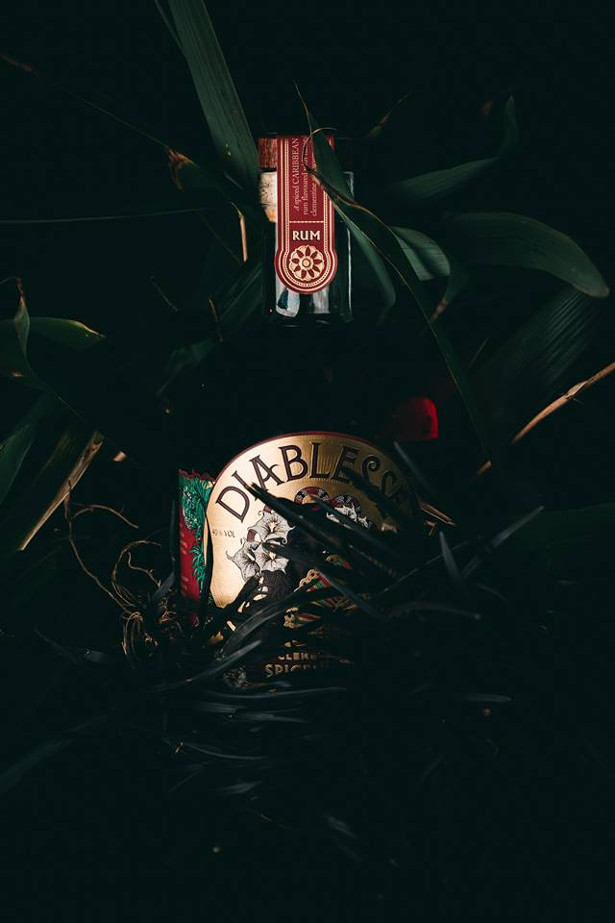 INSTAGRAM | FACEBOOK | TWITTER
Newly launched Diablesse Rum is a female owned brand, comprised of two distinct, small-batch expressions: Diablesse Caribbean Rum, and Diablesse Clementine Spiced Rum.
Sourced, blended and bottled by independent Manchester based company Farman and Son Ltd, Diablesse Rum is already award-winning, and has created the new spirit by blending pure rums to give new, undiscovered & delicious flavour profiles, with the range available to buy online now.
The Caribbean Rum (40% abv, £37 for 70cl) is a beautifully moreish rum with notes of chargrilled pineapple and butterscotch with a long, warm peppery finish. It is a blend of three different liquids: an eight-year-old Bajan rum from Foursquare Distillery; a four-year-old Jamaican copper pot still rum from Worthy Park distillery; and a two-year-old Guyanese rum, distilled in the 19th-century wooden Enmore pot still at the Diamond Distillery – the only still of its kind in operation today.
This Caribbean rum is tropically aged in ex-Bourbon whisky casks and has no added sugar, colour, caramel or other adulteration.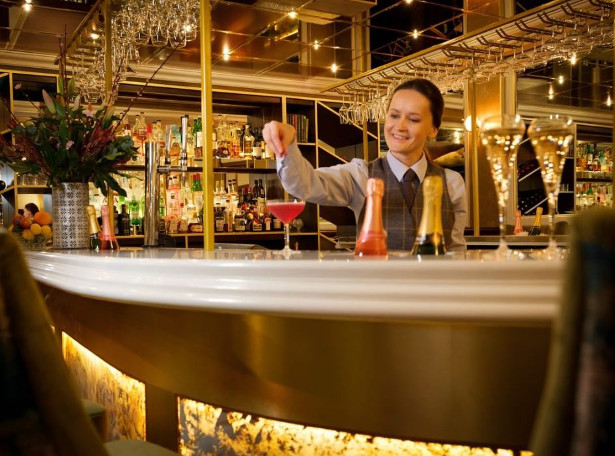 Diablesse Clementine Spiced Rum (42.3% abv, £32 for 70cl), is a demerara rum from the Diamond Distillery which is naturally flavoured with clementine and Caribbean spices to create a unique flavour profile that perfectly balances zesty clementine with toffee apple & warm pimento. With a 20% reduction in sugar, the clementine zest really shines through in this bright new rum.
Using quality ingredients local to the distilleries in which they are made and centuries-old distillation methods, the heritage of Diablesse Rums can be directly attributed to the Caribbean's most prestigious distilleries: Four Square, Diamond and Worthy Park.
The new brand recently won two awards in The Rum & Cachaça Masters, scooping silver for Diablesse Caribbean Rum, and gold for Diablesse Clementine Spiced Rum.
Former Marketing Manager for Richard Branson's Necker Island, Cleo Farman, discovered her love of all things rum whilst taking press trips to the Caribbean in the noughties. She launched her very own company, Farman and Son earlier this year, with the ethos to bring quality, authentic rums to the British shores, blending pure rums to give delicious new flavour profiles.
After travelling around the Caribbean, Cleo then spent twelve months trying, testing and tasting many different rums to create the perfect blend from her Chorlton base to create her first two blends – Diablesse Caribbean Rum and Diablesse Clementine Spiced Caribbean Rum.
She is now on a mission to tempt rum virgins, convert gin drinkers, enchant the connoisseur and get people to see rum in a different way with her new product line.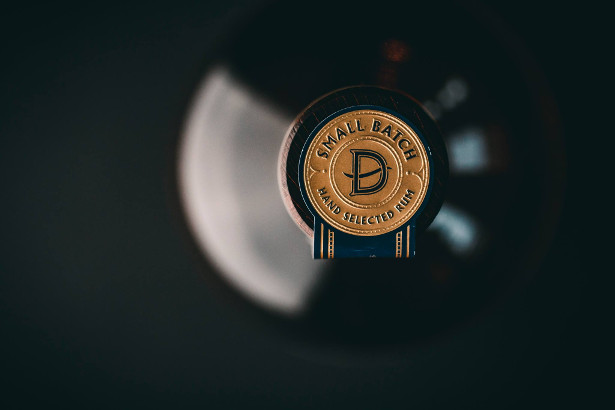 Following 13 years as one of Manchester's most well-known bar owners, owning Odd, Oddest, Odder and the Blue Pig, Cleo knows a thing or two about rum and the concept of Diablesse was born out of a love for the Caribbean and a yearning to do something different with this unique spirit.
Cleo, founder of Diablesse Rum said "There's loads more to rum than a Cuba libra and I'm fed up of gin getting all the attention. I wanted to create my own rums that are pure, unique and authentic and I've well and truly achieved that with Diablesse.
"I've launched two blends in the range, and they're going down really well! One is a traditional golden rum: I've come up with a unique new blend that's smooth & well balanced with delicious hints of butterscotch & chargrilled pineapple and a lovely warm, peppery finish. The other is my Clementine Spiced rum, it's really zesty and different and I keep getting told it tastes just like Christmas!"
The range is currently stocked nationally online at masterofmalt.com, and is already available in Selfridges and a number of independent wine & spirits retailers across the North West. It is also served in a number of bars across Manchester, including Cottonopolis, Refuge, Wood & Co & Volta.
Diablesse Brand Ambassador, Gethin Jones of Manchester's Cottonopolis, added: "I'm really excited to be working with quality, honest rums full of character. They have versatility and embrace the potential for innovative rum serves that take rum in a direction not normally associated with this category."
For more information on the rum and for innovative cocktail ideas visit diablesserum.co.uk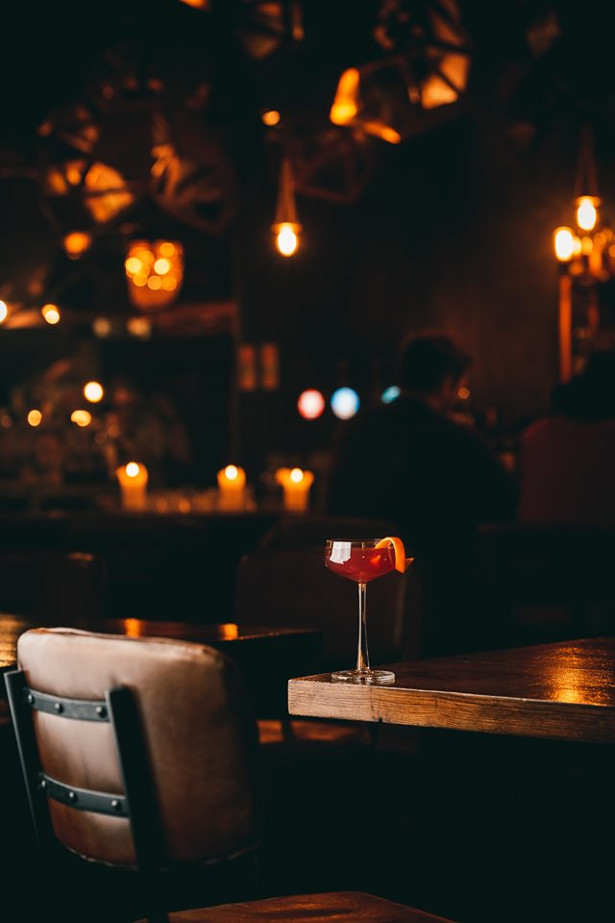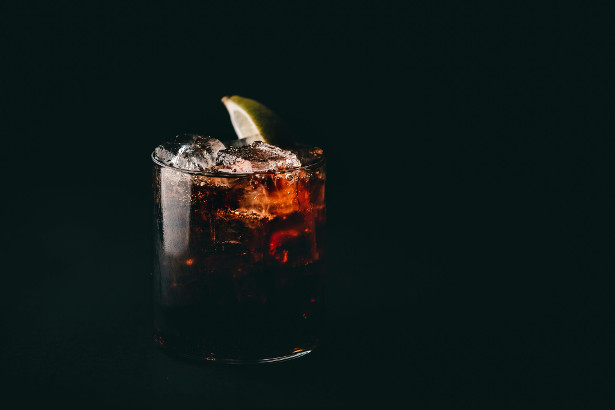 FATHER'S DAY GIFT GUIDE: DISCERNING GIFTS FROM SWAROVSKI OPTIK

This Father's Day, discerning gift-givers looking to spoil the outdoor enthusiast or nature lover in their life can choose a visionary present from SWAROVSKI OPTIK, a world-leading manufacturer of long-range optics.
Handcrafted in Austria, SWAROVSKI OPTIK's product offering for fathers this 16th June includes the compact CL Pocket Mountain binoculars and also the CL Companion NOMAD binoculars, which have been stylishly complemented with natural and authentic finishes. For those fathers who enjoy spending afternoons hidden away in their study, the elegantly-designed ATX Interior spotting scope is the company's first telescope designed specifically for indoor use.
Surprise Adventurous Fathers With SWAROVSKI OPTIK's CL Pocket Mountain Binoculars, From £610
The CL Pocket Mountain binoculars are ideal for intrepid fathers and explorers of the great outdoors. Along with delivering consistently high-contrast and colour-true images, the binoculars boast a handy, foldable design, meaning they are ideal for using on-the-go during adventurous excursions. The compact binoculars also come with a stylish orange carry-case and neck-strap and weigh from just 345 grams (8×25), an ideal weight for accompanying explorers on long hikes through mountains and forests or along rivers and coastline. The CL Pocket Mountain binoculars also include individually adjustable twist-in eyecups, which are perfect for those who wear glasses. For more information, visit SWAROVSKI OPTIK.
Treat Stylish Males to SWAROVSKI OPTIK's CL Companion NOMAD Binoculars, From £2,070
For established epicureans, SWAROVSKI OPTIK's CL Companion NOMAD binoculars have been designed with a deliberate emphasis on encompassing natural and authentic materials, including a vegetable-tanned leather for the exterior amouring. Available in 8x or 10x magnification, the elegantly-designed binoculars also feature stunning optics and will provide users with a field-of-view of 132 or 108 metres, respectively. For an extra surprise when purchasing as a gift this Father's Day, the CL Companion NOMAD binoculars come with an accompanying leather field bag and a detachable leather carrying strap, all packed in a laser-engraved case made from sustainably sourced wood. For further details, visit SWAROVSKI OPTIK.
Complement His Study With SWAROVSKI OPTIK's ATX Interior Spotting Scope, From £3,800
The ATX Interior spotting scope was launched in November 2018 and is SWAROVSKI OPTIK's first telescope designed specifically for indoor use. Complete with a gracefully crafted wooden tripod and elegant terra brown coloured armouring, the ATX Interior perfectly complements a dad's home study and can be enjoyed comfortably for hours thanks to its angled view. The scope, which can also be used outside, allows dads to detect even the smallest details from the comfort of their home thanks to its state-of-the-art SWAROVISION technology, a remarkable 25-60x magnification and a field-of-view of 41–23 metres (m/1,000m). For further details, visit SWAROVSKI OPTIK.
The world belongs to those who can see beauty.
Experience the moment!
SEE THE UNSEEN.
www.swarovskioptik.com
SAVE ON PERSONALISED FATHER'S DAY GIFTS WITH POPSA AND CELEBRATE WITH 20% OFF PHOTOBOOKS
Father's Day Deal:
WHO:
Popsa
WHAT'S HAPPENING:
Popsa is offering 20% off all photobooks orders* from now until 6 June 2019
WHERE:
Popsa.com
Discount code:
Enter the code "DAD19" at checkout to redeem the offer
Looking for a gift with a personal touch and need a bit of inspiration? Not to worry – photo tech firm Popsa has got you covered! Creating a unique gift that highlights your favourite memories with your loved ones has never been easier. Simply download Popsa's easy-to-use app to create a stunning photobook that your father is certain to cherish.
Gone are the times of having to spend days – or even weeks – curating the perfect photobook. With Popsa, the process is completely stress-free. In five minutes (less than the amount of time it takes to drink a cuppa), you can create a premium photobook with a professional finish.
To get started, upload pictures direct from your phone's photo album or your Instagram feed and let Popsa do the rest. Popsa's clever AI technology automatically selects the best photo sizes and layouts, ensuring a fantastic result every time. Once Popsa has worked its magic to create the design, you can add any finishing touches to complete your bespoke photobook.
Father's day gift ideas that are original products putting a fun spin on the classics, all from Fairtrade certified companies.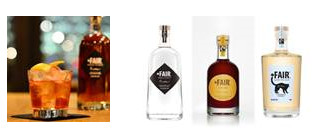 Father's day is a fantastic time to remind ourselves how grateful we are to have someone who is always on our team looking out for us, as well as about the things that we can sometimes take for granted. I've listed a couple of ideas below, all with a little something unique that makes them a special gift to share on Father's day as well as for the producers at the bottom of the supply chain who often see hardly any of the money that we spend on the products that help us to celebrate with the people we care about.
Gifting Fairtrade means that you can share with loved ones knowing that your present have has a direct impact on the families and communities across the world by ensuring they received a Fairtrade Minimum Price for all of our favourite things.
barmagazine.co.uk/wp-content/uploads/2018/03/Fair-cacao-rum-old-tom.jpgFAIR Drinks who are a fantastic company that are taking on spirits from a new angle in order to deliver sustainable and responsibly sourced ingredients. On their website you can find a cocktail recipe to match with each of their spirits, so you can be sure to find something indulgent which ever your preferred tipple.
gSelected Borough wine stores and at boroughwines.co.uk
Radical Roots' Ginger Pale Ale (4% abv) is the only UK Fairtrade-certified beer. Little Valley Brewers are based in Yorkshire and pride themselves on having unique products. This ale is vegan and organic, 95% of the barley comes from the UK, and the ginger and sugar cane is sourced from Paraguay, Sri Lanka and India. Little Valley recommend pairing this ale with a spicy meal!
littlevalleybrewery.co.uk/shop/radical-roots/
Seed and Bean are a firm front runner with us here at Fairtrade with a plethora of exciting and unusual flavours to choose from, such as Lemon & Juniper, Orange & Thyme and Coconut & Raspberry! But if you're on the hunt for something for a coffee lover you won't get better than the Dark choc Espresso bar! Packing Coffee and Cocoa in, this little treat is rich, smooth and good for everyone from bean to bar! Seed and Bean recommend getting Dad's in kitchen for some family baking, or cooking them up a Fairtrade home run with their Chocolate, Coffee and Banana bread recipe!
seedandbean.co.uk
Akoma Shea Butter
Akoma's raw, organic shea butter is 100% natural which makes it perfect for all skin types and for Dads that like the muck in and get their hands dirty!. Shea butter can be used by all skin ages and has a long history in Africa because of its origins in the Savannah region and its widely-known health benefits. It contains Vitamin A, good for healing skin ailments like dry skin, blemishes and scars, and Vitamin E it's best kept anti-aging secret!
www.akomaskincare.co.uk/
Dolphin Bay Merlot: If you're treating dad to a home cooked meal to celebrate Father's day this year then pair it up with a Fairtrade wine to pull the dish together! This one from Marks and Spenser is produced in South Africa and has a sweet and well-rounded taste. This 100% merlot red wine goes perfect together with tomato based dishes such as pasta or burgers. It is therefore a great addition to a celebratory dinner with your Father on his day.
Marks and Spencer stores.
From the canvas and genuine leather toiletry bag (currently on sale at £29 from £45), to the genuine leather passport holder (£16.75) – Zippo have you covered this Summer to buy your dad the perfect gift!
FACEBOOK | YOUTUBE | INSTAGRAM | TWITTER
The stylish, premium leather Zippo Accessories collection is stylishly designed and easily accessible. Zippo's diverse product line continues to grow, and alongside its windproof lighters, it now includes men's and women's fragrances, lifestyle accessories, eyewear, and products for outdoor enthusiasts.
For the full range of leather goods perfect for Father's Day round-ups, see at :- www.zippo.co.uk/475-leather-goods. Or, if you think anything else on the Zippo website works better please don't hesitate to reply asking!
Check out the super items below from Zippo for Father's Day!
Leather Wrapped Hip Flask £17.95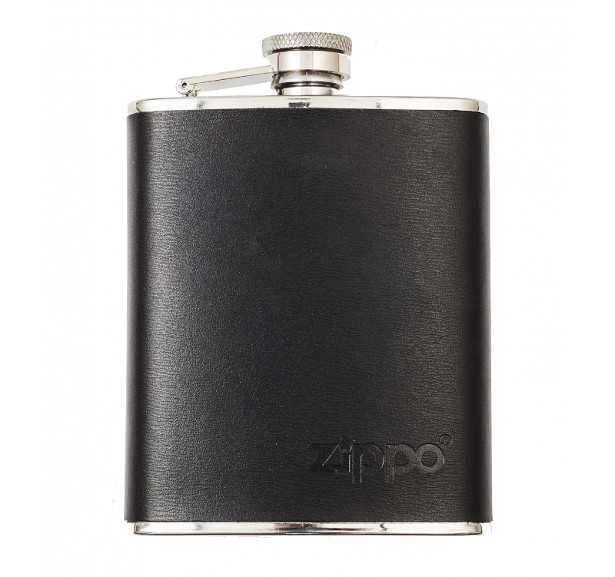 – High polished stainless steel 6-ounce flask, wrapped in leather
– 6 oz.
– Comes packaged in a gift box, perfect for gifting this Father's day
See more at :- www.zippo.co.uk/189-accessories
Labradors
£ 29.95

Puppy Love! This brushed chrome lighter features to couple of labradors at play whilst swimming.
Colour Image Imprint Method
Brushed Chrome Finish
Classic Case
Lifetime guarantee that "It works or we fix it free™"
Lighter comes unfilled. Use Zippo premium lighter fluid (sold separately)
Genuine Zippo windproof lighter with distinctive Zippo "click"
All metal construction; windproof design works virtually anywhere
Refillable for a lifetime of use; for optimum performance, we recommend genuine Zippo premium lighter fluid, flints, and wicks
See more at :- www.zippo.co.uk
Leather Toiletry Bag
£ 43.00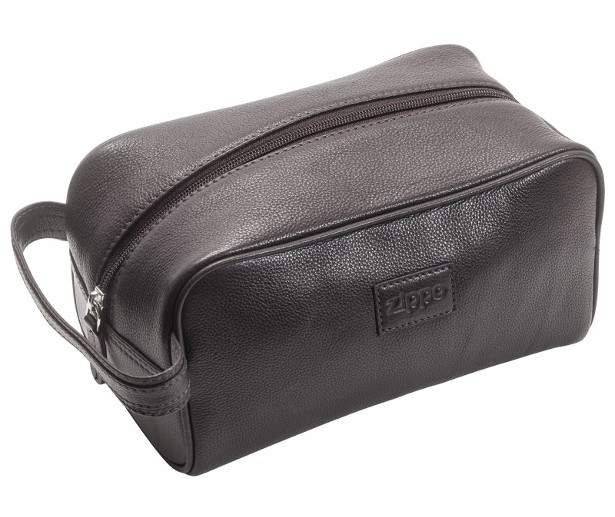 Zippo toiletry bag a good companion on your travels, overnight or at the gym. Features a main compartment with zip fastening and a carry handle
Genuine Leather
Mocha
Debossed Zippo logo
Gift Boxed
Dimensions: 11 x 22 x 12cm
See more at :- www.zippo.co.uk/189-accessories
Leather Keyring
£ 6.00

Genuine Leather
Mocha
Debossed Zippo Logo
Dimensions: 6.5 x 3 x 0.5cm
Gift Boxed
See more at :- www.zippo.co.uk/189-accessories
Leather Vertical Wallet
£ 25.90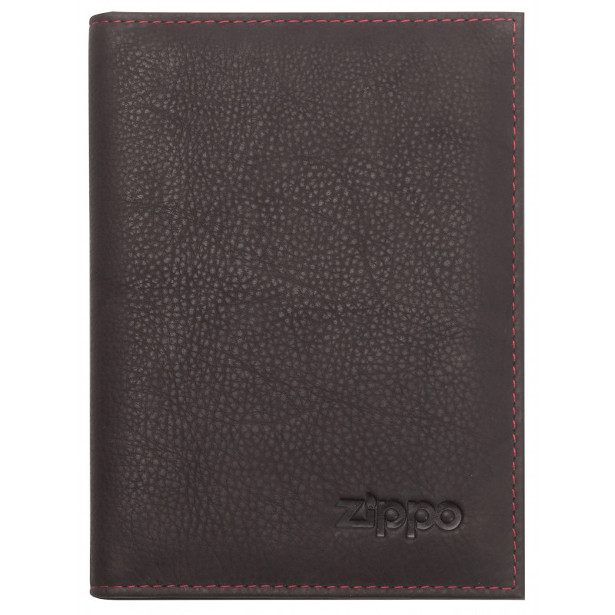 This vertical wallet features 4 card slots, a note sleeve and popper fastening coin-pocket.
Genuine Leather
Brown
Debossed with the Zippo Logo
Gift Boxed
Dimensions: 10 x 12 x 1cm
See more at :- www.zippo.co.uk/189-accessories
Canvas and Leather Trim Wallet
£ 24.90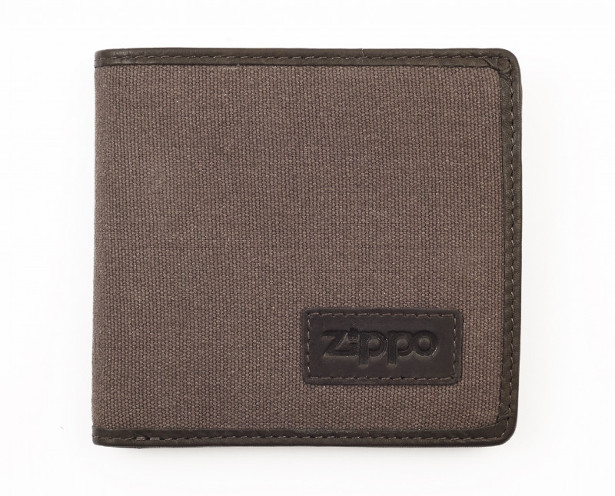 This wallet has a canvas and leather trim exterior with a leather interior, including a mesh pocket. Can hold upto 7 cards, bank notes and coins.
Genuine Leather
Canvas
Mocha & Grey
Debossed with the Zippo Logo
Gift Boxed
Dimensions: 11 x 10.5 x 1.5 cm
See more at :- www.zippo.co.uk/189-accessories
Leather Credit Card Wallet
£ 21.50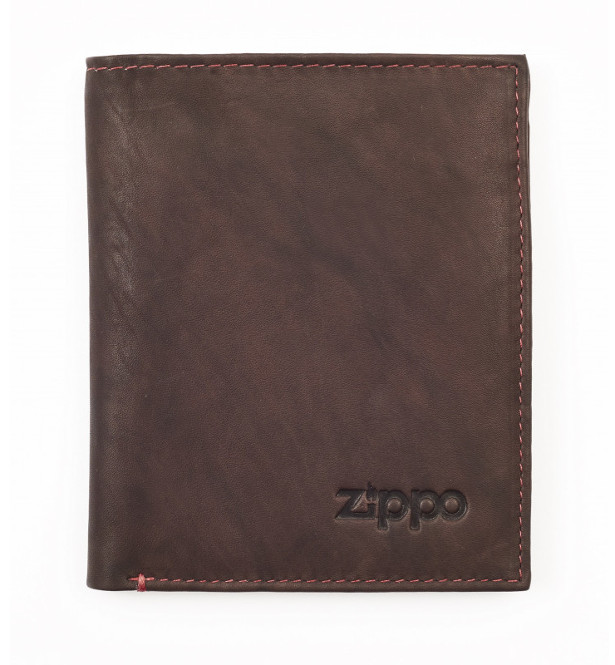 Vertical credit card wallet holds up to 13 cards. Includes a transparent plastic pocket.
Genuine Leather
Mocha
Debossed Zippo Logo
Dimensons: 10 x 14 x 1cm
Gift Boxed
See more at :- www.zippo.co.uk/189-accessories
Leather Notebook
£ 26.50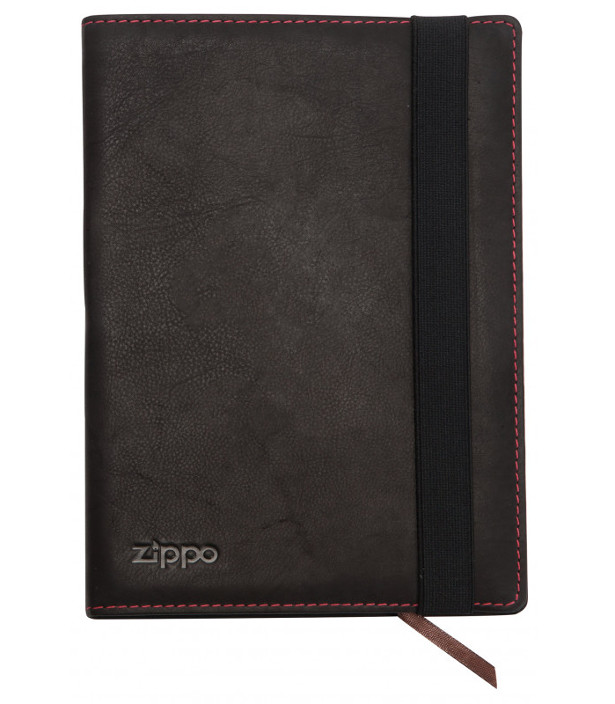 Make notes the traditional way! A5 notebook with pen holder and elastic closing system.
A5
Genuine Leather Cover
Mocha
Unruled Cream Paper
Debossed Zippo Logo
Gift Boxed
See more at :- www.zippo.co.uk/189-accessories