Avo-look at this!
Give a little kick to your Father's Day gifts this year with a jar of award winning 100% Avocado Oil Mayonnaise. If you dad is into eating real food or just wants to slather on some tasty mayo to his steak, then you can't do better than Hunter & Gather Avocado Oil Mayonnaise.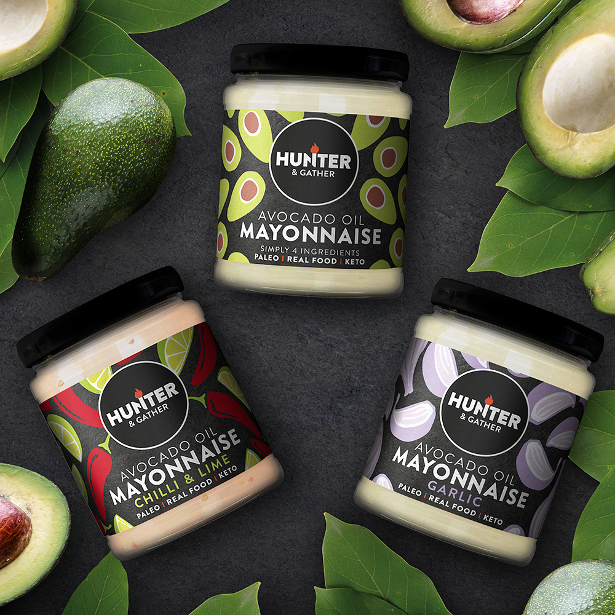 With three flavours to choose from – Classic, Chipotle & Lime and Garlic. You will be sure to get the award for the best Father's day present of all time. Packed with the goodness of 8 avocados per 175g jar, the classic is made with simply 4 ingredients – Avocado Oil, British Free-Range Egg Yolk, Apple Cider Vinegar and Himalayan Salt.
Gluten, Sugar and Dairy free, plus suitable for vegetarians, this is mayo made healthy! Why not buy all three with code Avocado15 to get 15% off your first order.
Running short on time – no fear! you can buy through our website at www.hunterandgatherfoods.com or alternatively via Amazon (Prime next day delivery available).
The book that solves all your 21st Century problems, one gadget at a time is back for a second edition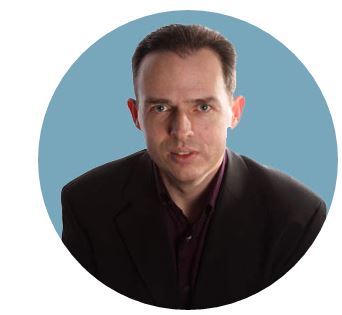 The Useful Book of Gadgets, Gizmos and Apps explains everything you need to know about the world's most innovative, useful, fun, extravagant or even obscene gadgets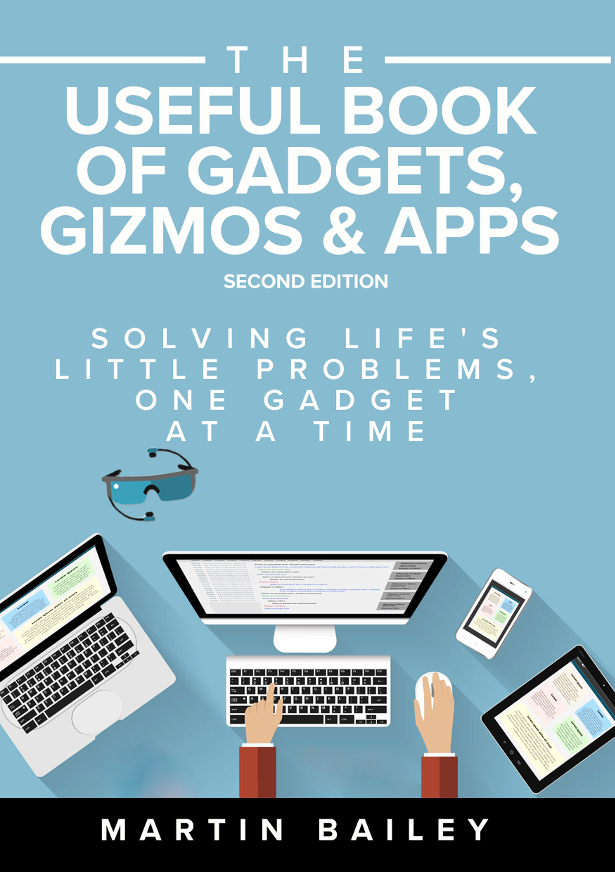 We all rely on technology every day, but how many of us really harness it, or even know what's available to help us in our work or leisure activities. Now in its second edition, The Useful Book of Gadgets, Gizmos and Apps brings together everything you need to know about the latest technology, whether you are an unashamed techie or taking your first tentative steps into geekdom.
This second edition has been completely re-worked, updating every single product to cover any further developments and refreshing many of the included images. A new section, Quick Hits, crams in even more useful technology and websites that still warrant a mention, and the Future of Gadgets looks a little deeper into where technology will continue to take us.
The author, Martin Bailey, has been fascinated with technology ever since he swapped his Scalextric for a Sinclair ZX81 aged 11 and realised his generation was on the verge of something amazing. Since learning BASIC programming language in the 80s, he avidly followed the rise of technology and the explosive growth of the internet, before finally amalgamating his career with his passion to work for two award-winning software companies. The Useful Book of Gadgets, Gizmos and Apps is his eighth book, having previously written other guides to make technical know-how more accessible, including Learn to use a PC in 90 minutes.
The Useful Book of Gadgets, Gizmos and Apps gives a completely independent, impartial view on all the technology, and items featured are ones the author has owned, used or recommends following in-depth research. The book is designed to be a short, succinct read, that can be picked up and digested quickly, so readers can easily find solutions to life's little problems, some of which they didn't even know they had, such as how to:
Keep your PC running like new
Never lose a password again
Protect data from prying eyes
Win more online auctions
Build your own DropBox alternative
Turn any bike into a smart bike
Get a better workout on the treadmill
Turn your phone into a photocopier, filing system or security camera
Change your mood without drink or drugs
Remotely check on and entertain your pets
The Useful Book of Gadgets, Gizmos and Apps by Martin Bailey is due to be published on 17th November 2017 by Management Books Ltd., priced £12.99. For further information visit www.theusefulbookofgadgets.com.
useful book of gadgets 2nd
Media Reviews
Telegraph Books
Essential reading for anyone interested in portable technology and the perfect gift for the person who thinks he or she has everything.
The Cheshire Magazine
There's always that one person that's impossible to buy for, but with the explosion of lower cost technology you can surprise them with a gadget that they'll love that won't break the bank.
The Travel and Leisure Magazine
The Useful Book of Gadgets explains everything you need to know about the world's most innovative, useful, fun and extravagant gadgets.
Amazon Reviews (verified purchases):
"SInce I've been quite young I've always been rather tech savvy, but lately there's some great new innovations that i just haven't caught up on. This book has loads of gadgets for solving all kinds of issues you didn't even realise you could solve; and some that are just plain weird! Some great ideas in this book for gifts for family members and friends who think they have everything."
"Great book for anyone out there a little unsure of any type of gadget. It really does teach you step by step instructions, for lots of items on the market. Would consider a must have on you xmas list/stocking filler. Great stuff, from techy dog collars to switching your lights on from your mobile phone. Bargain."
"This book will make a great Christmas present, or just a present for someone you think may already have everything – there's something for everyone in it. Mrs GMR homed in on the pages that covered getting relief from snoring for some reason while I went for the gadgets of the rich and famous. There is a wealth of detail on the many individual gadgets and apps but Martin Bailey's writing style makes for easy reading and his passion for his subject, which must have required an enormous amount of research, is evident."
"Excellent purchase, over 100 useful, futuristic and sometimes a bit creepy (watch and entertain your pet online – or someone else's) gadgets. I'd wholeheartedly recommend getting this book for the coffee table or as a great stocking filler/ birthday present for anyone who could benefit from a little tech help to someone who wants to be at the forefront of modern technology."
"A brilliant book, I enjoyed reading about all the new gadgets that are available today and I certainly learnt a lot by reading it. I also like the style it's written in, refreshingly simple, not over complex and to a techno phobic person like me, not scary at all!"
Give the gift of laughter for Father's Day!
Laughter On Demand lets you experience the magic of a good laugh anytime you need it. It's a great way to let go of tension and frustration. Plus, it's a fun way for the whole family to laugh together!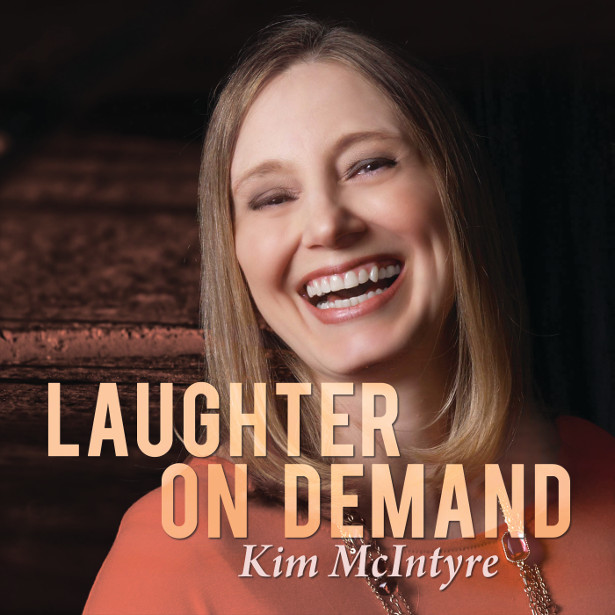 This funny 53 minute mp3 recording teaches you how to belly laugh your stress away. It also includes bonus techniques for dealing with life's challenges with a sense of humor.
When you purchase using the link below, you will receive a gift voucher which can be sent electronically, or printed out and given in person. The voucher has a picture of a big blue bow on it and contains easy to follow instructions to download the mp3 recording. $29.95
To receive a gift voucher click on the "Add Gift to Cart" button on the "Share a Gift" page here: https://joyfulbeing.com/share-a-gift/
(Please be aware, if you purchase on the product description page you will not receive a gift voucher.)
Here's what people had to say about this program:
"Out of this world!" Edgar T.
"Wonderful! I learned to laugh again!" Marjorie W.
"A LOTTA FUN!" Ron Z.
"Very beneficial for all ages." Michele B
"Very funny. It really did uplift my mood." J.J.T.
This program can be used over and over again, so you can have a good laugh whenever you want it or need it — 24/7!
Whether you want to answer a call, use the navigation system in your car or use your digital at a shooting – with napo gloves touchscreen leather gloves you can use all touch-sensitive displays.
www.napogloves.com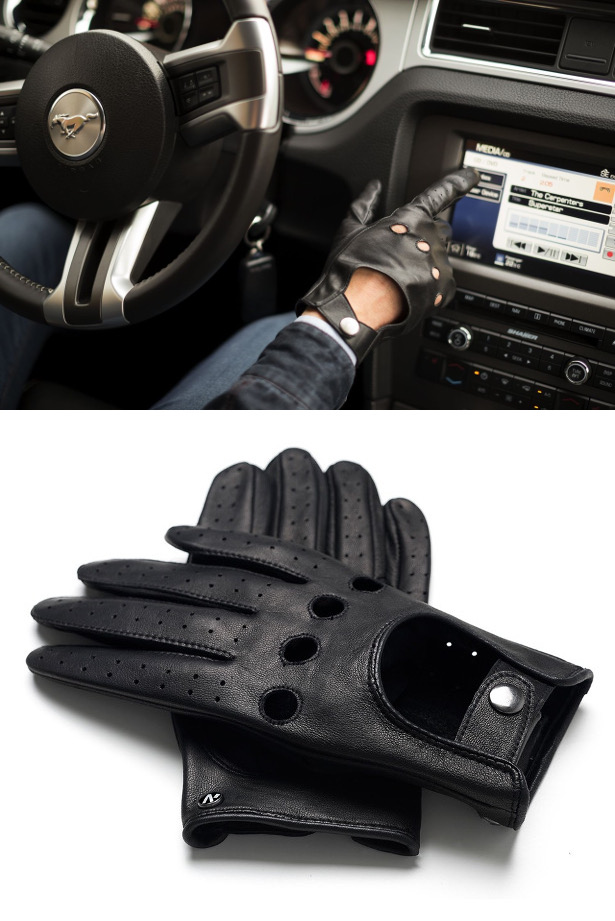 Not only your smartphone, tablet and camera, but also navigation systems, bank- and ticketing machines are compatible with napo gloves. The new NAPOTOUCH technology turns the entire palm into a touchpoint. It does not matter if you use your phone with your little finger, your thumb or your palm. napo gloves with touchscreen functionality are made from soft but durable lambnappa leather. A detailed and clean finish ensures a comfortable fit. The driving gloves from napo gloves protect against heat and cold. They also ensure good air circulation and a secure grip. The touchscreen function is completely invisible in the leather and safely protected against abrasion. Their modern style and minimalist design make napo gloves a timeless accessory that sets fashionable accents.
Big Meat Spices is on a mission to bring friends and family together over delicious, boldly flavored food. Give dad the gift that lets him spend quality time with his family and friends over really good food—that's what makes him happiest.
www.bigmeatspices.com
BBQs with burgers and hotdogs are overdone and boring. Our spices are specially formulated for cooking big cuts of meat like ribs and pork shoulder. We make it easy to serve up a big plate of delicious tender ribs at your next BBQ, birthday party, or just for dinner. Here is our favorite recipe for pork spare ribs and a homemade BBQ sauce.
Big Meat Spices has 3 main flavors: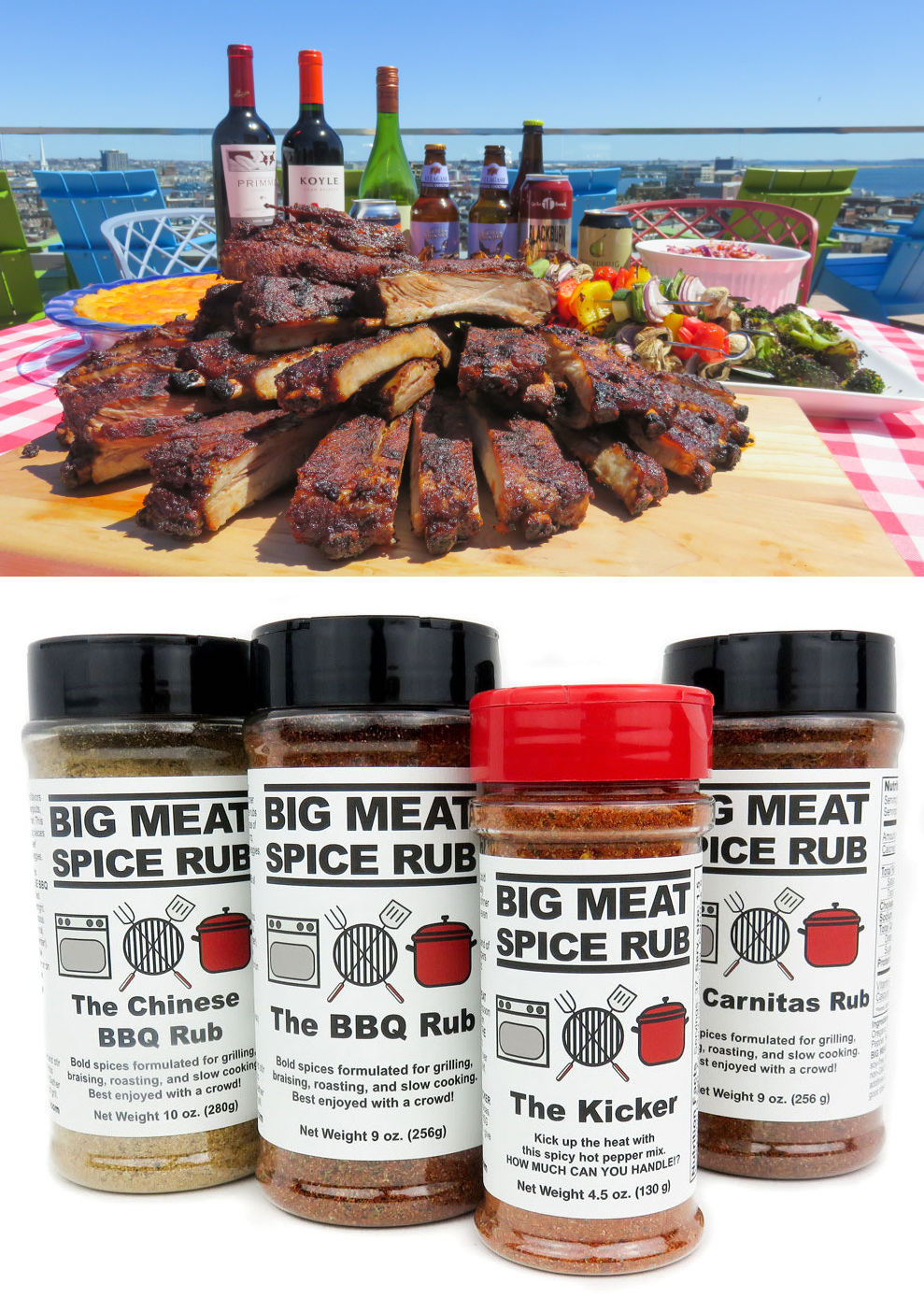 The BBQ – a classic that is great on pork. chicken, beef or veggies. We love making BBQ ribs with this rub.
The Carnitas – slow cook meats in this rub for an epic taco night—have the leftovers in a burrito, quesadilla or other carb vehicle top with some cilantro, onion and lime.
The Chinese BBQ – discover authentic flavors from the far east, blending ginger, garlic and a secret 5 spice mix. Delicious on grilled and braised meat, or even in a stir fry.
We also have a unique blend of 6 peppers called "The Kicker". This lets you kick up the heat on any big meat dish—add as much as you can handle. The Kicker is perfect for entertaining, make a spicy version and a non-spicy version when you've got kids over too or grown ups who can't take the heat.
Big Meats Spices also has high quality grilling tools and leather accessories perfect for the dad who love grilling. Get him the whole set of spices and tool set at bigmeatspices.com
Martial arts expert, Peter Tay, has been raising the bar for one-on-one Brazilian Jiu Jitsu instruction in NYC over the past two decades.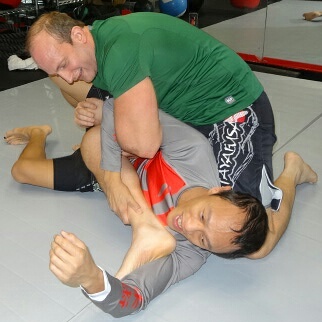 He has developed the most efficient and safest way to teach individuals the fundamentals of No Gi Brazilian Jiu Jitsu. Peter will guide you step by step through the basic movements of his specialty, Brazilian Jiu Jitsu, in an unintimidating and friendly setting.
Sessions are custom tailored to students' levels of knowledge. Whether you're a beginner or more advanced be prepared to be challenged and progress quickly.
For a more comprehensive program, please refer to our 6 Week Intro to No Gi Brazilian Jiu Jitsu Program (www.gothamjiujitsu.com/intro2016)
Sharpal 5-In-1 FISHINGPAL™ Knife and Hook Sharpener.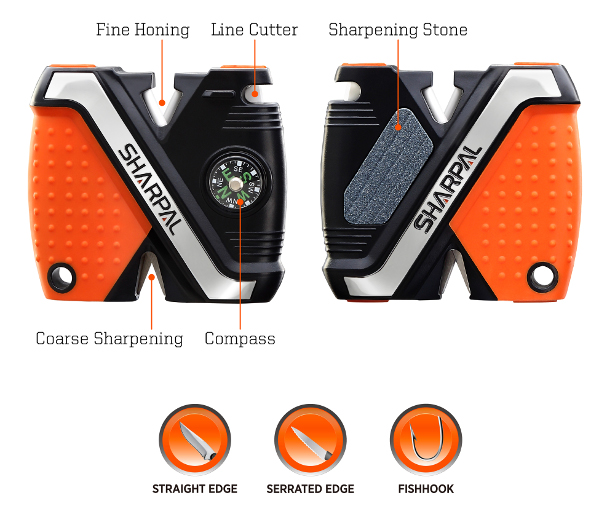 Dads who are outdoor and fishing enthusiasts will enjoy the Sharpal the 5-In-1 FISHINGPAL™ Knife and Hook Sharpener. It features two v-shaped sharpening tools, a flat surfaced hook sharpener, a fishing line cutter, and a compass! I also features a rubber coated body and feet for a secure grip, as well as a lanyard hole so you can wear it around your neck for easy access. The Sharpal the 5-In-1 FISHINGPAL Knife and Hook Sharpener is available on Amazon.com and many cutlery, fishing, sporting and outdoor retailers.
A comb is not normally thought of as a utility that can change someone's life, but for many the Steeltooth comb has.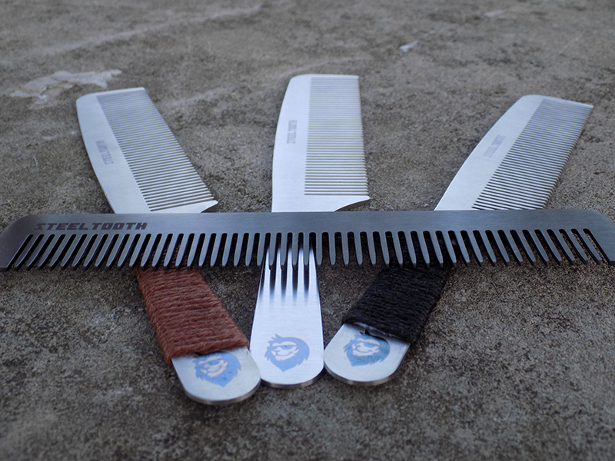 The stainless steel material offers a lifetime of durability while offering the benefit of being anti-static. Barbers and hair enthusiasts alike have gravitated to Steeltooth combs because of their superior quality and ability to manage thick hair, long hair, and hair that is both (thick and long). As we see a rise in men using higher quality hair products like small batch pomades which make the hair thicker while styling, the need for a comb with teeth that do not bend is required. The steel teeth which are anti-static provide a smooth passing through hair which does not leave any hair sticking up as static electricity is not generated. This also greatly reduces snagging of hair on the teeth. Plastic combs have properties that generate static electricity in the hair as it moves through, so the longer your hair the more difficult it becomes to style. The benefit of anti-static in the steel teeth also will eliminate split ends in hair that are cause d by combing, something many people don't realize occurs with plastic combs. This is especially helpful to those who are rushed in the morning as it will save time during your routine while also leading to long term hair health. You would not subject yourself to using a plastic fork or spoon while in the comfort of your home while you eat meals, so why would you subject yourself to using a plastic comb while in your very own home with a tool that interacts with your body on a daily basis. https://steeltoothcomb.com
Üllo is a revolutionary wine purifier that filters sulfites with Selective Sulfite Capture technology to restore wine to its natural taste -as if you opened the bottle right at the vineyard. It is estimated that 3 million Americans may be sensitive to sulfites. When founder James Kornacki learned his aunt was sensitive to these chemicals, he made it his mission to solve this problem and launched Üllo.

Sulfites are artificial preservatives that are added to all wines to prevent oxidation and bacterial spoilage, but once the bottle is opened they are no longer needed. Some people even claim that removing sulfites helps to prevent a headache the next day.
In addition to removing sulfites, Üllo includes an adjustable wine aerator and comes with 4 replacement filters, a travel bag, and a display base to capture stray drips. It is made from BPA-free materials and fits on top of any wine glass, or integrates into Üllo's custom, hand blown glassware. Retail price is $79.99 with disposable filters sold in 6-packs $19.99, 10-packs, $29.99 and 15-packs for $39.99. Üllo WITH: decanter $149.99, carafe (129.99) and Florence ($129.99) www.ullowine.com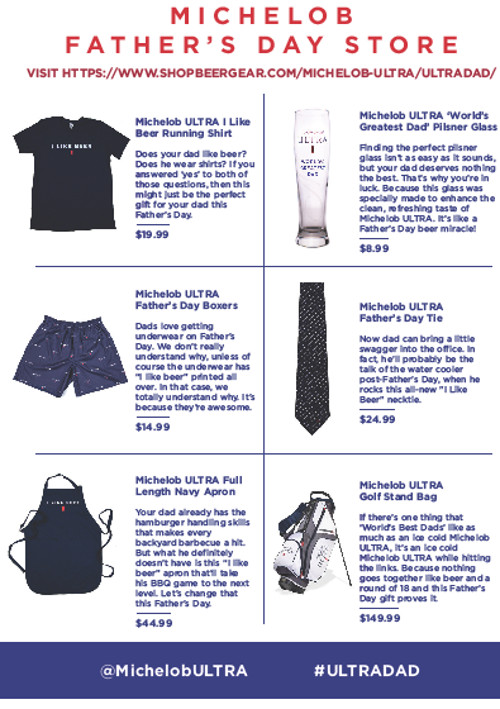 Select CBD products are hemp-derived and contain zero THC, without the psychoactive effect that you would expect from most cannabis. Using naturally extracted essences paired with pure CBD oil, our products are designed to capture the synergy between the healing power of plants and herbs, and the reported benefits of CBD. Currently available in California, Oregon and Nevada stores and beyond.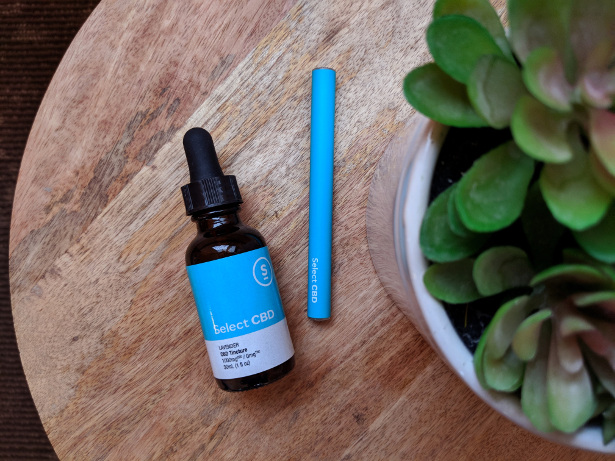 Tinctures include Unflavored, Lemon-Ginger, Lavender, and Peppermint. Use Lavender before bed in tea or on pulse points for aromatherapy. Use Lemon-Ginger or Peppermint to increase focus and alertness. Vaporizers include Relax (Lavender, Cinnamon), Focus (Spearmint, Peppermint), and Revive (Lemon, Grapefruit).
Help Dad experience the relief of CBD for Father's day. It's excellent for before a match or big meeting to get into the right mindset, or after a long day to help relax and decompress.
GET HIM THE GIFT THAT LASTS LONGER FOR FATHER'S DAY

Father's day is just around the corner, how about getting him a memorable gift that keeps him ahead of the pack and lets him capture even more lasting and clearer memories without really breaking the bank. The Nokia 7 plus is a true symbol that dynamite comes in a small package and comes equipped with a 2-day battery life.
Made for creators to deliver stunning content, the Nokia 7 plus has the screen, power, design and features to make it a true hero in our smartphone range. Combining innovative optical hardware and imaging algorithms, the Nokia 7 plus captures moments into photos that are true to life. With enhanced Dual-Sight, dual rear sensors with ZEISS optics combine an ultra-sensitive 12MP wide-angle primary camera for excellent performance in both low-light and extra bright conditions and a secondary 13MP camera that delivers 2x optical zoom for the moments when you wish you were closer.
To enable you to capture and enjoy more content for longer, the Nokia 7 plus is backed by the powerful Qualcomm® Snapdragon™ 660 Mobile Platform. Optimised and integrated for maximum performance and battery life. With an impressive 2-day battery life, you can extract every bit of juice from the already powerful 3800 mAh battery, even when you are broadcasting your #Bothie videos live on Facebook or YouTube.
Its gently curved back and slim edges give you a big-screen experience in a comfortable, neat package. The vivid 6-inch 18:9 Full HD+ display makes the Nokia 7 plus perfect for browsing, social media consumption, gaming and entertainment with more content in the same width as a traditional 5.5-inch display device.
Available in Black/Copper the Nokia 7 plus is available from 19 April 2018 from R329.00/month x 24 months on Post-Paid Operator deals or from R 5 999.00 prepaid / cash from MTN.
Shwezu (www.shwezu.co.za)

Our range is bold and colourful, has that feel good factor and, most importantly is proud, to be South African!
We have recently launched a line of South African Flag Bow Ties that I think would really appeal to your sporty, social and fashionable readership. Even if his life is spent outdoors and on the sports field, every man needs that ideal finishing touch and that extra dash of South African swag to make a statement at special occasions.
From barrel, to bottle, to bag… Burts Chips has teamed up with the world's number one bourbon brand to launch a punchy new variety just in time for the summer – Jim Beam Original BBQ flavour crisps.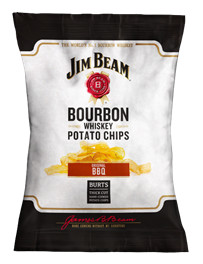 Set to excite snacking connoisseurs across the nation, this grown-up snack combines Jim Beam's secret, unique blend of whiskey from its four-year aged oak barrels, with Burts' quality thick cut potato chips, to create a match made in heaven. Deliciously moreish, the authentic taste of Jim Beam Kentucky Straight Bourbon Whiskey can be enjoyed in every single crisp and when combined with sweet, smoky BBQ flavours produces a great-tasting snack like no other.
Jim Beam Original BBQ flavour crisps are available from 1st June from burtscrisps.com and select retailers. The 40g bags come with an RRP of 79p-99p and £1.79-£1.99 for a 120g bag. The new flavoured crisps will also feature in Aldi as limited edition for a two-month period starting in early June.
Desperate dads feel guilty taking 'me-time'
Ahead of Father's Day, BIC SHAVE CLUB uncovers how dads feel their lives have changed since having children
Key findings:
· 67% of Dads say that they consider themselves as someone that takes pride in their appearance and more than (54.5%) value taking time for it
· Yet, a quarter of dads feel guilty for spending 'me time'
· Time is the biggest constraint to taking care of appearance by more than half (56%) of British fathers
· Almost a third (28%) have changed their facial hair style since having children, with 40% doing so because it's easier upkeep
· British fathers say their kids prefer them to look more presentable (34%) and clean-shaven (29%)
LONDON – Thursday 7th June 2018 –Today, BIC SHAVE CLUB, the subscription service delivering refillable razors directly to your door, reveals how men have changed how they look after themselves since becoming a father with a quarter feeling guilty for having 'me time'.
Despite the joys fatherhood brings, the reality is that it means less time to spend on oneself, and that includes less time to take care of one's personal appearance. In a bid to support men in giving them a little bit more time to their day, BIC SHAVE CLUB asked 2,000 British men with children how having kids has influenced how they look and feel now as a Dad.
The arrival of a new baby turns life upside down for many parents, and the majority (89%) of British men agree saying their life has changed significantly since having children. Over two thirds (67%) of British fathers say they take pride in their appearance, with a quarter (25%) even saying they take more pride in their appearance now than they did before they had children. Yet, 25% feel guilty doing so and more than half (56%) reference time as the biggest constraint when trying to look after their appearance. Of the men that said they take less pride in their appearance since having children (19%), 33% said that they do not care as much as they used to. In addition, more than half (56%) said they don't have as much time now they are a parent; 30% of British fathers don't believe they could find any more time in their day for 'me' time.
When thinking about shaving, 72% of British Dads said they have not changed their facial-hair style once since having children. Those that have (28%) said they wanted to do so for easier upkeep (39%) and 41% just because they fancied a change. According to the dads surveyed most (68%) of their kids like it when they change their facial hair style. When asked what their children like about their new appearance, Dads said their children liked them to be more presentable (34%), to be more clean-shaven (29%) and for their face to be less prickly (28%).
Maybe it is time for Dads to think about making a change and refreshing their look, after all this could contribute to their overall wellbeing.
Laurent Laforest, General Manager, BIC SHAVE CLUB said: "It is clear that fatherhood is a life-changing experience for most British men, but one that shouldn't mean neglecting the time they get to themselves to take care of their personal appearance. Time is the biggest hindrance for fathers, and at BIC SHAVE CLUB we want to support them by making life easier with non-disposable, refillable razors and fresh blades delivered straight to their door. No more wasting precious 'me time' popping to the shop when you need a new blade. We know how valuable both alone and family time is, so dads should make the most of it, whilst keeping their face prickle-free to keep their kids happy. The children have spoken and they want less prickly dads, so keep up that clean shave!."
For more information, please visit www.bicshaveclub.com
New Essential Oil Diffuser Makes Ideal Father's Day Gift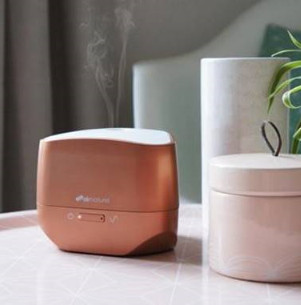 A picture containing indoor, sitting, table, cup
Description generated with high confidenceNew for Spring 2018, this ultrasonic (cold mist) essential oil diffuser from Air Naturel UK, is available in copper-effect (as shown) or black. Complete with a Covertec® spiral-shaped removable dome lid (patented to release a perfect diffusion of aroma) this quiet (26 dB) little gem will gently diffuse; relaxing, calming, or invigorating essential oil. By mixing 2 – 8 drops into the fresh water held within the in-built reservoir this French designed unit will work for up 15 hours before automatically stopping when water runs out. Whether Dad is working out or chilling out, this compact Airom diffuser will add a captivating aroma to any activity. Air Naturel UK has a selection of 100% natural essential oils at Air Naturel UK from £7.99 for 10ml.
The Techy Bit:
Weighs 430g
Energy use, 6.2w
100 – 240 V 50/60 Hz
Size, 111 (h) x 157 (w) x 157 (d) mm
Suitable for rooms up to 25 m2
Inbuilt 3-bottle storage for oils
2-year replacement guarantee
Water measurement shown in the top
RRP £59.99.
www.airnaturel.co.uk
Tel. 01425 461600
STK London

In honour of Father's Day, on 17th June, modern steakhouse STK London has created an exclusive Bacon S'mores dessert – a contemporary take on the classic American S'more, combining crispy salty bacon with sweet marshmallow, chocolate and graham crackers for a moreish treat!
Deserving dads can tuck into the Bacon S'mores dessert after enjoying one of STK's classic USDA prime steaks as part of their three-course meal, completely free of charge as a Father's Day treat. As if that wasn't enough, STK London is also giving away mini, pre-batched bottles of its classic Not Your Daddy's Manhattan cocktail to the first 50 Father's Day bookings made!
For those looking to seriously impress and spoil their dad to a luxury dining experience that pulls out all the stops, then STK London is the place to be.
These exclusive offers are available on Father's Day (17th June) only and bookings must be made in advance.

A LIDL GIFT FOR EVERY DAD THIS FATHER'S DAY
Lidl offers a variety of gifts, including a USB Record Player for only £59.99

7th June 2018, LONDON: This Father's Day Lidl has the perfect present for every dad – whether he's a music mogul, film fanatic or green-thumbed gardener.
For the Music Mogul…
Give dad a blast from the past this Father's Day and let him re-discover his old LPs with the retro USB Record Player (£59.99) that digitises and plays records. The player masterfully mixes old with new as it even hooks up to mobile phones. The integrated stereo speakers make for easy listening, whilst the socket for connecting to amplifiers is perfect for social occasions.
For the Tech Addict…
Top for tech loving dads is the Virtual Reality Headset that transforms 3D or 360 degree videos and games from a smartphone into a VR headset for just £7.99.
For the Film Aficionado…
Film fanatic Fathers will love the adorable matching pyjama sets, £6.99 for Men and £3.99 for Kids, including all-time favourites such as Star Wars, Batman and Jurassic Park.
For the Gleeful Golfer…
For dads who need help upping their golfing game, the sophisticated Crivit Putting Mat, only £29.99, features a specialised surface which tracks golf ball trails to improve performance, as well as the ability to alter surface texture to optimise for slow or fast speed play. The elevated ramp and automatic ball return streamline the experience, meaning your Dad will be heading off to the Masters in no time.
Furthermore, the stylish Crivit Adults Golf Glove (£6.99) made from genuine leather will add a professional touch to his play, whilst the quirky Emoji Golf Balls (£4.99 for a 6 pack) will impress his friends whilst creating a good shot with their 2-piece solid core construction and durable outer.
For the Green-fingered Gardener…
For dads with a green thumb, the olive or bay Tree in a Hessian Bag (£11.99) makes a great gift for those after a more low maintenance, elegant option.
For the Beer Buff…
For dads who know their bitter from their pale ale, Lidl's Hatherwood Craft Beer Gift Set (£7.49) will make the perfect present. From crisp largers to punchy ales, the set includes six different beers to try out.
Or, for the dad who wants to kick back and relax after all the golf and gardening, the Crivit Hammock (£6.99) provides the perfect way to put his feet up.
Products will be launching in UK Lidl stores on select dates between 7th and 14th June on a whilst stocks last basis.
Product
Price
Launch Date
Silvercrest USB Record Player
£59.99
7th June
Silvercrest Virtual Reality Headset
£7.99
7th June
Men's Short Pyjamas
£6.99
7th June
Kid's Short Pyjamas
£3.99
7th June
Crivit Putting Mat
£29.99
7th June
Crivit Adults' Golf Glove
£6.99
7th June
Emoji Golf Balls
£4.99
7th June
Colourful Hanging Baskets
£5.99 each or 2 fo3 £10
14th June
Tree in Hessian Bag (Olive or Bay)
£11.99
10th June
Crivit Hammock
£6.99
14th June
Hatherwood Craft Beer Gift Set
£7.49
7th June
Fossil Group
For the classics: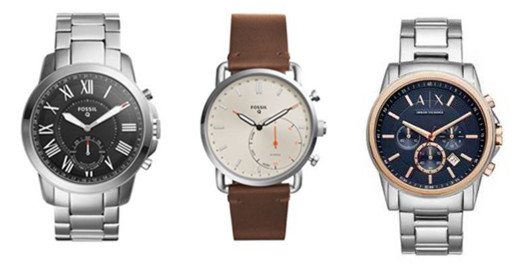 Classic design all in hybrid smartwatch form. Fossil Q Machine in a stylish stainless steel bracelet and their Q Commuter in a beautiful tan leather strap, both with parred down dials for the style conscious dads. Armani Exchange's new timepiece with iconic stainless steel bracelet adds a pop of blue colour in the watch-face for something a little more eye-catching.
Fossil Q Commuter £159Fossil Q Grant £179Armani Exchange £209
For the tech dads:
Present him with Fossil's Q Control for fitness tracking and swim-proof design for a watch that can keep pace with his active lifestyle. There's hybrid smartwatches in the form of Fossil's Q Activist and the playful emoticon motifs from Emporio Armani's ready to wear collection to suit any style.
A Return to Retro for Modern Dads this Fathers Day
· Cash Converters Report a 800 % Sales Spike in Classic 'Boys Toys' as Father's Day Goes Vintage
· Sorry Dads… Thrifty Shoppers Spend Half as Much on Fathers Day than Mothers' Day

Forget socks, aftershave or boring golf clubs, modern dads want a taste of nostalgia this Fathers Day according to Cash Converters.
The leading second-hand retailer and online auction site has revealed a 800 per cent sales spike of classic 'boys toys' in the six week run-up to Fathers Day on 17 June.
Among the most popular items searched and sold are classic 'boys toys' such as 1980s' Scalextric car racing sets; retro Atari computer game consoles; Subbuteos soccer game sets; 1970s' style jukeboxes; good old-fashioned classic train sets and classic turn-tables for vinyl record loving dads.
The trend for retro shopping is one that's been seen across retail in general but particularly in the specialist online auction and second-hand retail market as shoppers get savvier with their spending, according to Cash Converters.
Latest consumer habits from GlobalData show that thrifty shoppers spend half as much on Fathers Day than Mothers' Day. Spending for Fathers' Day in 2017 was £700m as compared to £1.4 billion for Mother's Day, with shoppers looking for thriftier and more niche gifts as compared to full-priced gifts on the high street.
The assumption could be that dads are getting a rough deal but that need not be the case with some clever shopping online or in store at Cash Converters.
Retro bargains galore are available and come in the shape of second-hand goods or classic nearly new original 'boys toys' predominantly from the 1970s and 1980s. For example, in Cash Converters it's possible to buy a classic boxed Scalextric for only £99.00.
Online a range of original turntables are available from only £29.00 – ideal for the dad who has embraced his vinyl record collection again.
For the anorak dad, it's possible to buy a classic Hornby train set and track for only £79.00. The bonus is that many retro items will increase in value say Cash Converters as demand for vintage items increases.
UK Head of Marketing at Cash Converters added: "There is a very clear trend for these items and especially in the run up to Father's Day as our figures show. Not only are the retro gifts often cheaper than full-priced contemporary versions, the element of remembering the fun these retro classics brought to dads in their youth brings a sentimental value that no bottle of designer aftershave can bring."
LOCAL RUM-MAKERS IN SEARCH OF SOUTH AFRICA'S MOST LEGENDARY DAD
Makers of Whistler African Style Rum hope to phone as many dads as possible to wish them a happy Father's Day.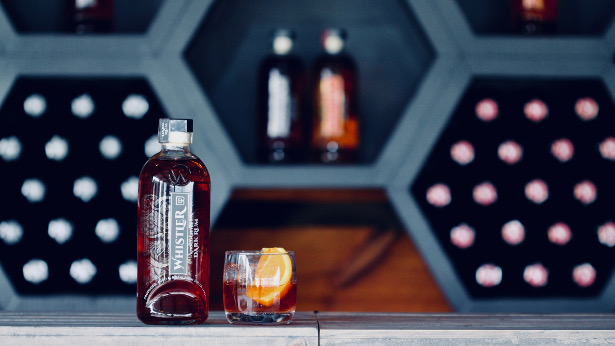 Instead of spending this Father's Day with their kids and dads, a group of local rum makers will spend the day on the phone with strangers.
With a nationwide Father's Day campaign inspired by their own dads, the Founders of Whistler African Style rum hope to phone as many local dads as possible to wish them a happy Father's Day. A case of Whistler African Style rum is also up for grabs.
With the "Dad You're a Legend" campaign, Whistler African Style rum is looking for South Africa's most legendary dad – the one dad in South Africa that most personifies the saying "Whistle your own tune."
Whistler, a small-batch rum, is as original as its drinkers – the "Whistlers," people who do things differently. Leading the resurrection of rum, Trevor and Leon Bruns and Stephan De Vos started planning the production of unique African Style rum in 2015.
By the end of 2015, they had purchased a small 50l still with the objective of testing rum recipes. Early in 2016, Trevor and Leon quit their respective jobs to focus all their time on designing and building a rum distillery. As part of the planning process, they attended a rum course presented by Luis Ayala at the Moonshine University in Kentucky, USA.
Back in South Africa, the distillery designs were finalised and construction started. By January 2017 the distillery was completed, and the first barrels were filled. By July 2017, de Vos permanently joined his brothers on their quest and three months later the first Whistler African style rum was bottled in one-of-a-kind, specially made bottles, inspired by the early 1900's, railway steam-train whistles.
For more information on Whistler Rum or the competition mechanics visit https://whistlerrum.co.za, or engage with us on Social Media: Facebook: Whistler Rum (@whistlerrum); Instagram: @whistlerrum; Twitter: @Whistler_Rum
Treat your Dad this Father's Day at InterContinental London – The O2
The Spa at InterContinental London – The O2 has launched a new Father's Day Spa Offer, available from 7th June until 17th June.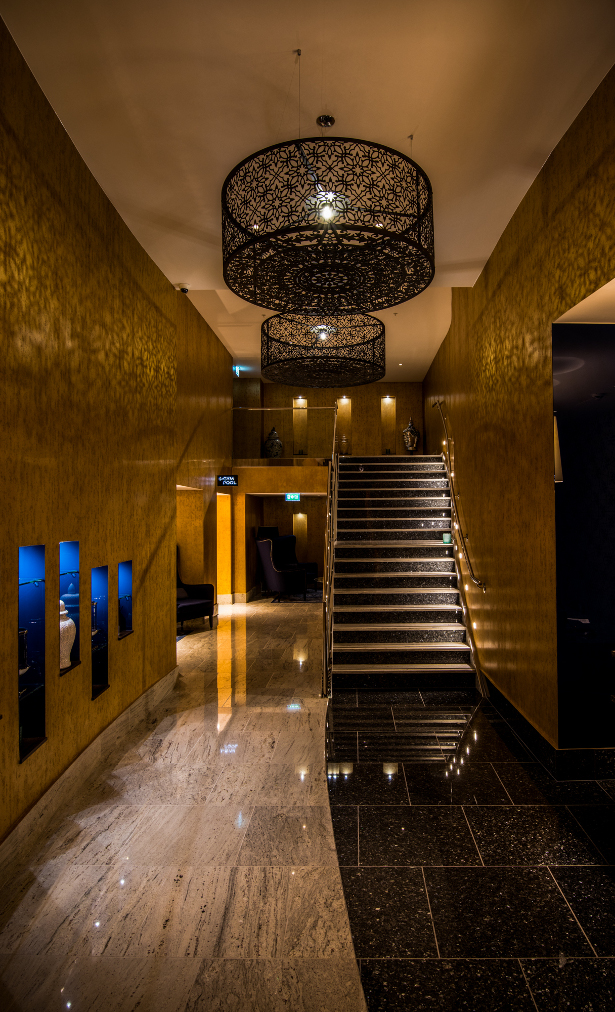 The offer allows Dads to experience the spa's Hero treatment that's been specifically designed with men in mind, ensuring they experience the best physical and therapeutic benefits tailored to their needs. The treatment targets three key areas; back, face and scalp, to leave guests feeling reinvigorated and refreshed, starting with a gentle back exfoliation to soften the skin, followed by a back massage to help ease aching muscles. Guests will then experience a heavenly scalp massage and a personalised ESPA facial, sending them into a deep state of bliss.
Dads will also receive a complimentary beer* and use of the spa facilities during their visit, which includes the 17m indoor swimming pool, sauna, steam rooms and 24-hour state-of-the-art gym fitted with Technogym equipment.
The Father's Day Spa Offer is priced at £110 per person.
Guests can book the offer at iclondon-theo2.com/the-spa or email and call the spa on: spa@iclondon-theo2.com / 020 8463 6815
*Alternative beverage options include house wine, tea, coffee and soft drinks.

olloclip Introduces All-New Mobile Lens System for iPhone X
Additional New Single Lens Systems Announced for iPhone 8/7 & 8/7 Plus with Lower Entry Price Point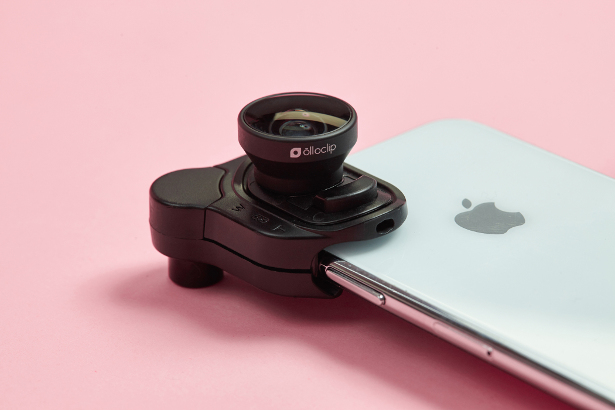 London, United Kingdom – June, 2018 — olloclip® announced an all-new mobile lens system designed exclusively for iPhone X. With premium multi-element glass optics, the lenses allow iPhone users to enhance their field-of-view and shoot wider and closer than with the built-in camera alone. In addition, olloclip announced a new flip-able single lens system designed for the iPhone 8/7 and 8/7 Plus, lowering the entry price point for anyone wanting to experiment with new perspectives on their iPhone.
"We are thrilled to introduce several new and exciting solutions that allow customers to enhance their iPhone camera's perspective beyond its built-in capabilities," said Tim DeBrincat, Director of Marketing of olloclip. "Under new leadership this year, olloclip is re-committed to delivering easy-to-use, quality lenses with the features consumers have asked for. Alongside the new solutions, we're proud to introduce an updated logo and brand image to reflect how olloclip has evolved as a company and our focus moving into the future."
The new iPhone X olloclip lens system maintains all the best features of its award-winning predecessor and is equipped with Connect™ X, interchangeable lenses that can be instantly adapted to any shooting environment. The new expanding design opens to be completely screen protector compatible and intuitively aligns with both front and rear cameras on the iPhone X.
Six olloclip lenses are available for the new iPhone X:
Super-Wide: Four-element lens with more than 120° visibility.
Ultra-Wide: A 155° action camera field-of-view.
Fisheye + Macro 15x: Unique 180° wide-angle spherical effect + 15x increased magnification.
Telephoto: 2x optical zoom to get twice as close to the action.
Macro 14x + 7x: Get detail oriented and see beyond the naked eye
Macro 21x: Go in for the ultimate close-up.
The new olloclip solution also includes several features unique to the iPhone X system:
Expanding Lens Mount: Opens to easily accommodate all screen protectors and intuitively aligns with both front and rear cameras – with no extra parts needed.
Connect X Interchangeable Lenses[1]: Removable lenses that can be instantly adapted to any shooting environment. Switch out lenses quickly, on or off the phone.
Pendant Stand: Designed to easily carry the iPhone X lens set and can be opened to form a pocket-sized tripod. Perfect for holding the phone to shoot stabilized video, live streaming, time-lapses or simply watch a movie.
Telephoto Camera Compatibility[2]: To align instantly with the iPhone X telephoto camera, users can flip the individual Connect lens within the clip and double the effect of the lens. Ideal for achieving greater optical zoom and magnification with Telephoto and Macro lenses.
Single Lens System for iPhone 8/7 & 8/7 Plus
The updated single lens system offers a lower price point while still featuring premium multi-element optics, the Connect interchangeable lens system and the ability to reach front and rear cameras quickly and easily by simply flipping the lens system. Adhering to olloclip's legacy of superior optics, mobility, ease-of-use and ingenious functionality, this design delivers on advancements of versatility and speed. Six lenses are individually available as part of the single lens system: Super-Wide, Fisheye + Macro 15x, Telephoto 2x, Ultra-Wide, Macro 14x + 7x, and Macro 21x.
Availability & Pricing
Individual lenses for iPhone X are available for pre-order on olloclip.com. The olloclip Mobile Photography Box Set for iPhone X (a special bundle featuring Super-Wide, Fisheye & Macro 15x lenses) will be available at olloclip.com, Amazon, Best Buy and Apple locations worldwide for £99.99.
The single lens system for iPhone 8/7 & 8/7 Plus is available now on olloclip.com with prices ranging from £49.99 to £79.99. For more information and product availability, visit olloclip.com.
About olloclip
Founded in 2011, olloclip is driven to provide the best user experience through innovative design. As the world's most-awarded mobile lens, the brand has been issued over 100 patents worldwide and recognized globally for class-leading design and technology. Leveraging the phenomenal success of its category creating original product, the 3-in-1 Lens, the company continues to innovate with a growing line of ground-breaking lens sets and accessories for the mobile photographer. olloclip remains committed to finding new and exciting ways to enhance the mobile photography category—and to making inspiring photos and video fun and easy to capture on mobile devices. From professional photographers to every day picture takers, these products appeal to a new generation of content capturers.
For more information, visit olloclip.com.
With Father's day on the horizon you may be thinking that consumers are going for the bog standard gifts that we are bombarded with each year, from keychains, socks, the good old mugs and photo frames that always seem to be the go to for such occasions. However, you'd be wrong!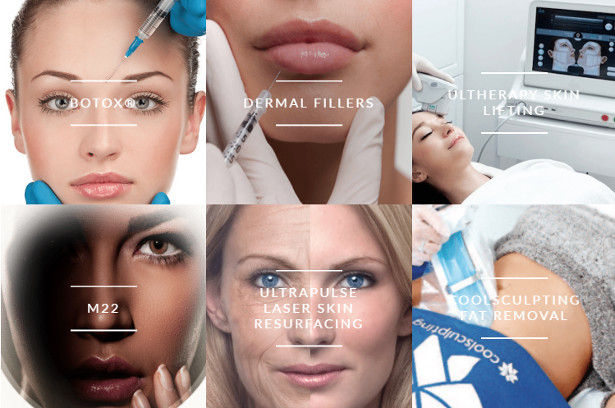 This year the trend has very much swung towards men's grooming. From the latest grooming kits, aftershaves and personalised wash-bags, we're stepping up our game this year. The most in demand gift of this year though, as reported from clinics across the country, is that of the 'dad facial'.
Dr Nyla, one of the UK's top cosmetic doctors and owner of Medispa Wilmslow, said "In the last two months or so we have seen a big influx in bookings, for women and their children treating the men in their lives ahead of father's day. A favourite seems to be the LED face mask, a treatment that is very popular with the footballers.'
With the World Cup around the corner, and all our teams in prime condition ready to go score some goals, it's no wonder women are looking to see what the footballers are doing in terms of grooming, to help keep their men in shape and game ready this Father's day.
One such footballer who came for such a treatment and who has no doubt been a source of inspiration is, Manchester United's, Pogba, who regularly has the Opera LED face mask. The treatment is non-invasive and painless and is designed for skin rejuvenation. It counteracts the effects of ageing and scarring as well, so dad's can look younger and feel refreshed on their big day.
If you would like to find out more about the procedure or what you can get your dad for father's day in terms of the very best grooming treatments please visit Dr Nyla's website for more info: http://doctornyla.com
Choose between the two, or get the set, either way you can potentially add many more vibrant years to Dad's life with these two cookbooks that revolve around organic, unprocessed foods.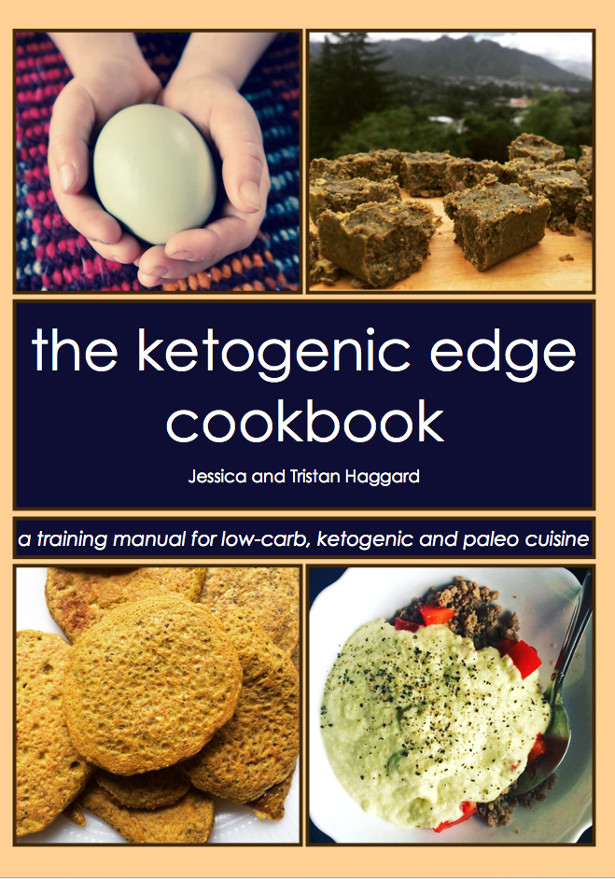 In The Ketogenic Edge Cookbook you will find a combination of slow-cooked, one pan, freezer friendly and 30 minute prep meals sprinkled with a few fancier recipes here and there. Most of the recipes are the "quick and easy" type that maximize nutrient density and minimize time. We offer a number of variations to recipes, illustrating how to expand and modify recipes in ways that extend longevity from a singe idea.
Dad will be completely trained in the art of wholesome, everyday nourishment. This book specializes in healthy protein based entrees, fatty sauces, vegetable rich sides and sugar-free desserts. All recipes are simply designed and 100% family friendly.
The Ultimate Guide to Low-Carb Baking is ideal for healthy minded Dads who enjoy preparing and sharing delicious food with the whole family. Learn how to transform soft, pliable dough into amazing golden brown, oven-fresh goodness – without gluten, grains, or sugar!
With over 100 recipes to try, he will soon be able to maximize nutrient density in baked goods, source non-allergenic, gluten and grain-free baking ingredients as well as be knowledgable in how to decorate with sugar-free, low-carb and ketogenic frostings and toppings. Almost traditional recipe can be adapted to a keto style of eating!
Celebrate health together as a family!
PERSONALISING YOUR PHYSICAL CONDITIONING AND TRAINING FROM YOUR DNA UP!
Are you an athlete wanting to take your performance to the next level? In a revolutionary approach to well-being, JOINCIRCLES gives you direct access to advanced DNA and/or biochemistry tests that you can order and conduct at home.
A recent explosion in sports genomics research has revealed multiple connections between genetic variants and performance success. If you want to fulfil your athletic potential, it's important to make appropriate choices that best match your unique genetic makeup. JOINCIRCLES helps you to have a deep, personalised understanding of who you are, and what your real-time DNA biomarkers and history tells you. By performing a DNA Sport test, you will be able to optimise your performance by making smart and personalised choices based on your unique DNA.
Since rugby became a professional sport, we've seen massive advancements in 'how' teams are managed: with sports doctors, physiotherapists and biokinetics, sports phycologists and nutritionists joining the locker room team in order to maximize players on field performance.
DNA testing has now become part of the 'off the field' preparation of sportspeople. It really is no longer what is good for 'us' but what is good for 'you'. DNA testing empowers individuals and coaches to develop a personalised nutrition, environment and lifestyle protocol for each player. Coaches, players, professional and amateur sportspeople are sitting up and taking notice of this type of testing in order to ensure that they can perform optimally and stay uninjured. Recently, the Egyptian National Soccer team had their entire team tested for these 'sports genes' in order to personalise and enhance their individual performance. At JOINCIRCLES we call this going from B to A!
So how does it work?
The DNA SPORT tests for an individual's unique genetic variations for key genes involved in 9 key areas, namely:
• Structural integrity of soft tissues – tendon pathology and injury risk. Based on your gene results, you will be able to see your predisposition towards sustaining a soft tissue injury.
• Inflammation & oxidative stress – If you have a medium to high impact genetic variations in these genes, you'll be empowered to make anti-inflammatory food choices and supplement with antioxidants
• Blood flow and respiration
• Energy during exercise
• Fuel during exercise
• Caffeine metabolism
• Muscle & bone composition
• Aerobic capacity
• Power/strength potential – physiological factors based on the genes analysed.
• Recovery – training patterns and nutrition. The genes tested will show at what rate you are likely to recover from strenuous exercise and whether you can train daily or whether interval breaks are better suited to YOU.
• Endurance – depending on your gene results, you will find out about your potential for endurance sports
• Peak Training Time – your result will indicate whether you are better suited to morning or evening training.
Once you have this information, you can begin to personalise your training (and prevention) programme. This means that you can take the 'guesswork' out of your daily nutrition, supplement and training programme!
The test can be order online from JOINCIRCLES, combined with either the DNA HEALTH, DIET, ESTROGEN, SKIN tests. It is an easy-to-do buccal/cheek swab that you can do at home. Once the sample is ready, we'll collect. Your report will be ready in between 14 -21 days and then you can hit 'start'!
About JOINCIRCLES:
JOINCIRCLES is an independent, online and personalised scientific wellness company that provides innovative DNA and real-time biochemistry tests, knowledge, guidance and functional products to enable you to nourish, protect and nurture your DNA and biochemistry, daily for optimal wellness.
Treat your Dad to a thrilling driving experience this Fathers Day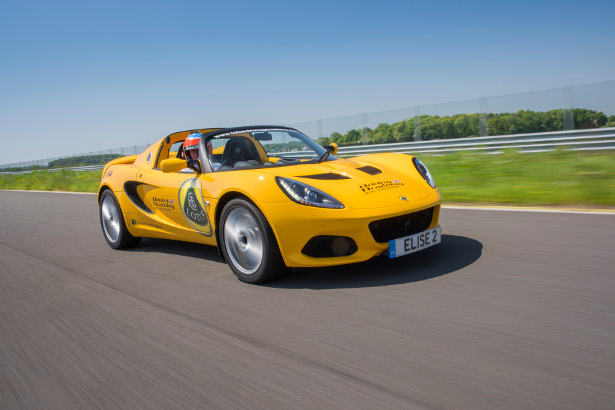 For Fathers' Day why not get Dad to drive the latest Lotus models at the famed manufacturer's facility and follow in the wheel tracks of Lotus legends at the Lotus Driving Academy. From as little as £119, right through to the intensive 'Gold' course at £899, the Lotus Driving Academy offers a range of experiences suitable for anyone looking for a more involving and informative track session that will enhance and hone their driving skills.
Bookings can be made now via the Lotus Driving Academy Website , by calling (+44) 01953 608547 or emailing Bookings@LotusDrivingAcademy.com
At a Glance
Range of track driving experiences for any licence holder over the age of 21
Postal and E-Gift vouchers available – the 'Scare yourself Sensible' package starts at £119
Held at the home of Lotus Cars on the same test track used by the firm to develop its road and race cars since 1966
A chance to learn new driving skills whilst having fun
GIVE YOUR DAD A 'HOPPY' FATHER'S DAY
Celebrate your beer-loving dad this Father's Day at the SAB World of Beer situated in trendy Newtown, Johannesburg.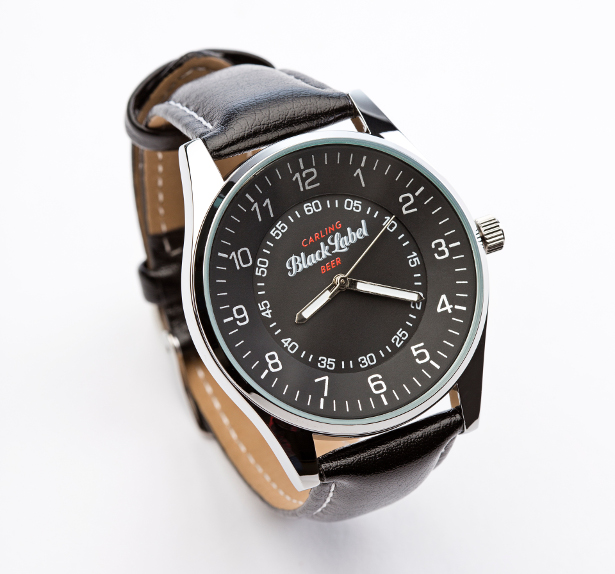 The five-star tourist attraction has combined things that fathers typically love – beer being one of them of course – into three packages to choose from.
"Other than beer – which is the world's most favourite tipple after water and tea – we know that men like cars (in general as well as their car), to be pampered (in a 'manly' way), good food and their Sunday newspaper," said Felicia Mokoena, general manager of SAB World of Beer.
"It is for this reason that we have spiced up our annual Father's Day offering this year to really give dad a fun day out with the family."
* You can select your best preference of package found on the website: http://www.worldofbeer.co.za/news/give-your-dad-a-hoppy-fathers-day
For those just looking for a gift that speaks to their appreciation for their dad on Father's Day, SAB World of Beer has a shop filled with beer branded merchandise.
For more information, call (011) 836 4900 or visit www.worldofbeer.co.za
BRITA Fill & Serve Carafe
Price : R500.00
Available from @HOME, Takealot.com , Yuppiechef and www.brita.co.za

Staying hydrated never looked so good. BRITA fill&serve mind combines our cutting-edge MicroDisc filter technology with an eye-catching design. The stylish carafe not only provides you with a great-tasting BRITA water but- it also looks great on any table or desk.
Elegant carafe design
Innovative MicroDisc with ActivSelect Technology
Convenient fit for any fridge door
High-quality, long-lasting material (high quality BPA-free plastic- glass – like transparency)
If you do not drink enough water, you risk a drop in personal performance. Water is essential for supplying your brain with the hydration it needs in order to fully function. With BRITA fill&serve Mind, you always have fresh, great-tasting water at hand so you can get on with busy day – because the best ideas always start with water. Substances in tap water such as chlorine, can negatively impact your drinking experience. BRITA fill&serve Mind reduces the taste and odour of chlorine and other impurities to provide water that's fresher, purer and more enjoyable to drink.
Bottled water can be upto 10 000 times more expensive than tap water. If you're drinking plastic bottled water, you are quite literally pouring money down the drain. BRITA filtered water, however, only costs a few cents per litre and can compete with bottled water on all taste and quality levels. And that's refreshing news for any household budget.
Using the BRITA fill&serve Mind means taking a stylish stand against the environmental damage done by plastic bottles, because with the refillable water filter carafe, you have a great-tasting alternative. That means: when you're enjoying BRITA drinking water, you're doing something positive for the planet – and something wonderful for yourself.
Give Dad the Gift of Sleep this Father's Day
This year, give your dad more than a tie and a pair of socks for Father's Day. The right mattress and sleep accessories are just the kind of unique gifts to tell him you care about him and his healthy sleep habits. Read on to learn more about giving your dad the gift of sleep.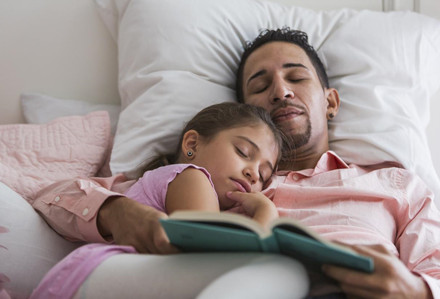 Think about all the sleepless nights your father endured. Whether it was late night diaper changes, putting the finishing touches on a last minute science project, or anxiously waiting up on baby's first prom night. This Father's Day, give Pops something he hasn't seen since you were just a twinkle in his eye – a good night's rest.
For the Dad Who Needs Some Sleep Security
For the security of a good snuggle, The Moonlight Slumber Comfort-U Total Body Support Pillow is designed to wrap you in a safe cocoon while aligning your hips, neck, shoulders, and back.
For the Dad Who's Stuck in a Suit All Day
There's nothing more relaxing than taking off that tie at the end of the day. Now imagine trading the entire stiff suit for a pair of luxuriously cozy pajamas? In this soft J. Crew Cotton Poplin Pajama Set, your dad will maintain the swagger of a suit and tie while finding the coziness of a good night's sleep.
For the Dad Who's on His Feet All Day
After hours of standing, walking, running, sheep herding, whatever dad does, there's a good chance his joints are all out of whack. The Cooling Foam Leg Pillow from the Sharper Image helps stabilizes the pelvis and aligns the back, hips and knees while the cooling technology ensures your night stays as cool as your favorite dad jokes.
For the Dad Who Wants to Wrap Himself Up Like a Burrito
To get curled up and cozy, the Royal Velvet sheet collection from J.C. Penny's (yes, J.C. Penny's) has the softness, durability, and price point that will make any frugal father as proud as the day you finally stopped messing with the thermostat.
For the Dad Who Really Likes Those Scented Candles your Mom Gets
It's a proven fact that aromatherapy can reduce stress and help people get a better, fuller night's sleep. The InnoGear 500ml Aromatherapy Essential Oil Diffuser will provide dear old dad with the essential oil scents that will lull him to sleep, and mom will probably appreciate the breath of fresh air, too.
For the Dad Who Loves to Hit the Snooze Button
If your dad is still using that clock radio from 1998, you can upgrade his morning routine with the Phillips Wake-Up Light with Sunrise Simulation. The light helps you wake up from your full night's sleep in a gradual, more natural way.
For the Dad Who Needs a Total Reset
If the last mattress purchased in your house was when you moved out of your crib, it may be time to give back to dad. The truth is if you have the wrong sleep foundation, you may need more than accessories. Consider getting him a new mattress this Father's Day. Check out this mattress buying guide as a great starting point.
Your dad has definitely appreciated years of macaroni noodle frames and plaid shirts, but this year consider giving him the gift of healthy sleep. He definitely deserves it.
The time has come to show dad your love.
This year think outside the box for Father's Day and explore cultural institutions gift shops for the perfect present.
From the Whistler Nocturne Silk Tie for the suited and botted dad with an artistic flair,
to jazzing it up with a limited edition Tube Map guitar for the dad that loves jammin'.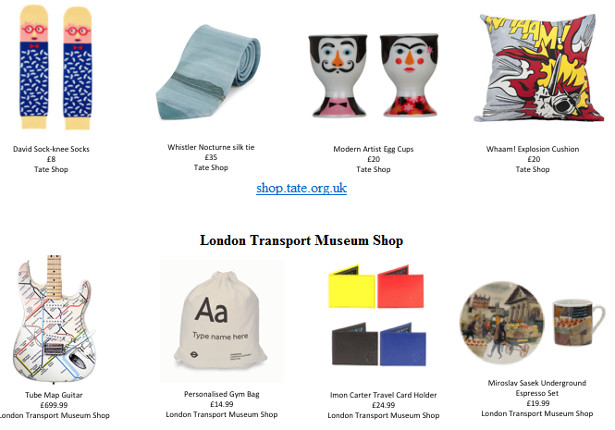 Or why not expose your dad's inner clown and bring the carnival atmosphere to his office with Arcade and Bullseye Carnival Lights.
There's something for every type of dad this Father's Day, 17th June 2018
Tate Shop
shop.tate.org.uk
London Transport Museum Shop
www.ltmuseumshop.co.uk
National Theatre Bookshop
shop.nationaltheatre.org.uk
Spoil Dad this Father's Day with an original, timeless keepsake: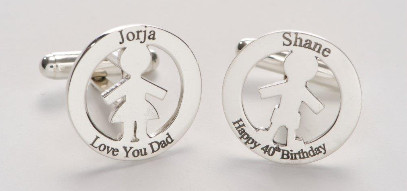 Just Charming has some great gift options for your Dad this Father's Day. Spoil Dad with an original, timeless keepsake from the range of cufflinks, bookmarks, keyrings or jacket pins showcasing the boy, girl; heart; saint and angel designs. All pieces are proudly designed and manufactured in Johannesburg , South Africa and we deliver worldwide. Custom made from sterling silver, the pieces can be personalised by engraving names, dates or a special message on the outer circle which is unique to all of the designs. Designed to last forever, the Just Charming pieces make the perfect gift for every occasion. Shop on-line: ​www.justcharming.co.za​ or contact us ​robyn@justcharming.co.za​.
Compeat Nutrition has been created to bring accredited nutrition support and coaching to all levels of athlete – from the elite to the everyday active individual.

Compeat is an online service that provides access to personalised menus designed specifically for you by our team of Dietitians. Within this, you will have access to a weekly shopping list, unlimited support from your Dietitian, access to full modules of short nutrition modules and of course, our entire recipe collection.
Our company is focused on enhancing performance in our clients both in sport and in life. If your Dad enjoys a bit (or a lot!) of sport, we are positive you will find an option that will help him gain energy, improve performance and/or change his body composition. We have menus for daily intake around work and training, and also everything he needs for match day or an event.
www.compeatnutrition.com
We have vouchers ready to roll to make your life as easy as possible! So even if you leave this to the last minute, we can absolutely still sort it for you! All you need to do is email hello@compeatnutrition.com and we will send all the purchase details through.
Unsure which menu would suit your Dad best? No dramas, we can help with that too! Just send through some info and we can point you in the right direction!
Family time is precious, there is often more distraction than interaction. What do we talk about when we do get together? FuelBox FAMILY inspires new and interesting conversation, for example, "what is the biggest challenge you have faced at school or work?"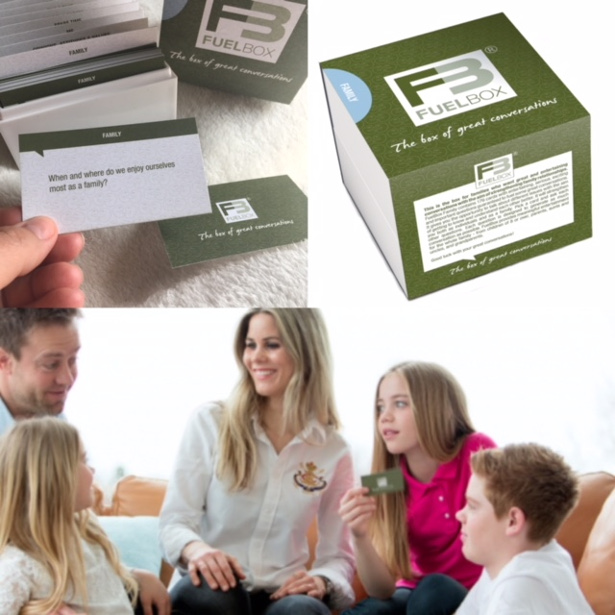 What could these conversations lead to? A new family activity or interest? Unearthing a hidden talent, dream, ambition or regret?
"If you could make ALL the decisions for the family for a day, what would you do?" Share more than the general 'day to day' and get to know your family better. FuelBox FAMILY contains 176 open, challenging, funny and important questions to help build and strengthen family relationships.
New, varied conversation not only enhances relationships, it also encourages and develops valuable skills such as listening, questioning, empathy and an appreciation of diverse experiences and opinions.
Keep your FuelB ox within reach! Use it during mealtimes, take it on long journeys or on walks, picnics, family visits and to occasions. Or simply, turn off technology, take out a few questions and talk!
Be sure to ask follow-up questions so that the card creates as much conversations as possible.
FuelBox FAMILY can be enjoyed by all members of the family.
"My Boomerang Dad" is a fantastic children's book for working away dads especially in the FIFO industry to read to their children. This is the perfect gift for Dads to increase communication with their little ones and a tool to make leaving the family unit much easier.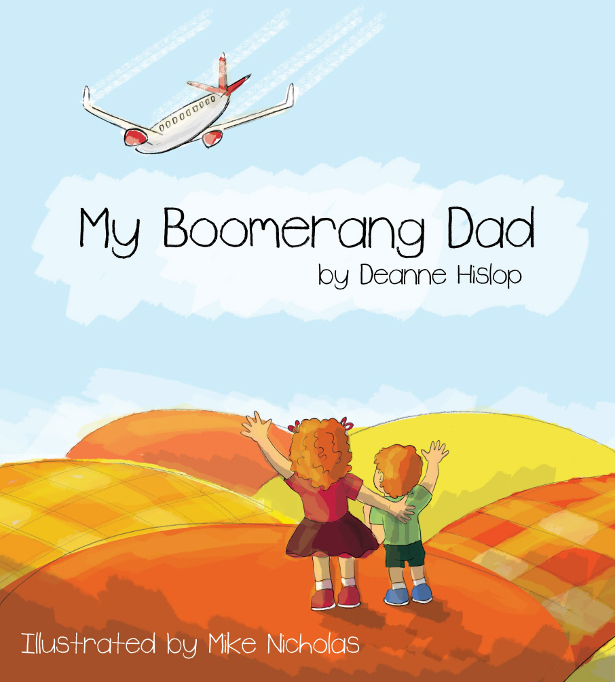 Deanne Hislop
My FIFO Family
www.myfifofamily.com
Eating Across America: A Foodie's Guide to Food Trucks, Street Food andthe Best Dish in Each State by Daymon Patterson, $24.95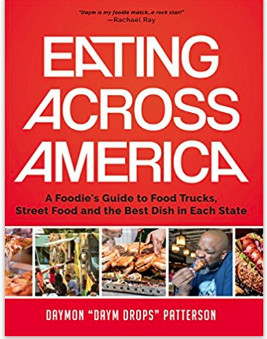 Daymon Patterson is better known as Daym Drops, anAmerican food critic, YouTube celebrity, and television presenter. He initiallygained popularity on YouTube for his video review of a Five Guys takeout meal,which spawned a viral online song by the Gregory Brothers. With hard work anddetermination, he eventually made his way to becoming Rachel Ray's FoodCorrespondent. He travels abroad, sampling dishes and many QSR locations, allto give them a Super Official Food Review from the front seat of his truck. Andnow, Daym Drops offers Eating AcrossAmerica for all traveling foodies like you. Eating Across America is a taste bud party of the country's bestfood trucks, street foods, and cheap eats. Sometimes messy, but always madewith love, eating out at local trucks and holes-in-the-wall has become amovement. Daym Drops details the definitive road map to truly tastingAmericana. Eating Across America isthe perfect tour guide for the travel foodie in all of us. View the book on Amazon!
"Swing Coach: The Perfect Gift for the Golfing Dad"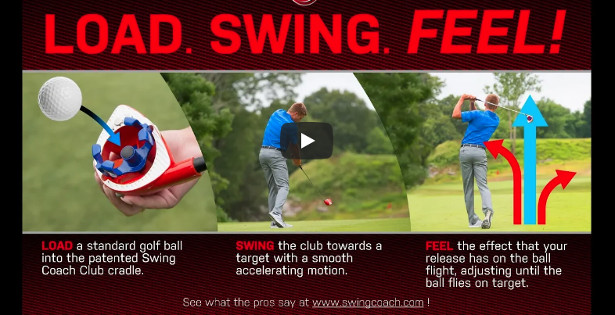 World-renowned coach Dean Reinmuth, one of Golf Digest's top 25 best coaches, wants to help you learn a more consistent and powerful swing. He has coached many top Tour players worldwide for over 25 years, including Ricky Barnes, Hee Won Han, Phil Mickelson, Rory Sabbatini, Dave Stockton, to name a few. Utilizing his extensive experience, Dean has infused many of the swing training techniques he used with the world's best players into a new practice club, called Swing Coach, and practice balls called SCI-CORE. These gifts will give you an all-access pass to a perfect swing wherever you go!
Swing Coach helps you become a better coach of your own swing. It's like having Dean Reinmuth in your bag. Swing Coach allows you to learn and self-correct every swing, which helps you correct and improve your swing much quicker. It is the only practice club that allows you to both see and feel the results of your practice swings.
Results have shown that Swing Coach is successful in improving swing consistency by over 20% based on testing performed by Dean Reinmuth. After using Swing Coach, 95% of golfers are able to quickly feel the proper swing and make release corrections needed to hit better shots.
SCI-CORE golf balls allow you to practice on the go. They are the heaviest and best indoor practice golf balls on the market weighing in at 20.5 grams for a more realistic feel and allows a maximum flight of 130 yards on full swings. You can use SCI-CORE practice balls with Swing Coach or your regular clubs. SCI-CORE is the perfect ball for indoor golf instruction and a great solution for short game practice in the comfort of your own backyard.
A Life Untold
www.alifeuntold.com

Has your father led an interesting life?
Would you like him to pass on his story?
Does he like gifts that are a little different?
If you answered yes to any of these questions, then I have a perfect gift for Father's Day which your father – and family – will treasure forever.
A Life Untold makes it easy & fun for anyone (including your father!) to turn their life story into a beautiful hardcover book.
Here's how it works:
– STEP 1: Your father takes an online interview containing 101 thought provoking questions that anyone can easily answer about their life. These questions cover all kinds of interesting details and are designed to take no more than a few minutes each to answer. Questions are broken down into different "life chapters" like childhood, work, love and more philosophical questions as well so nothing is missed.
– STEP 2 & 3: A Life Untold designs, prints & delivers the book right to his door. He'll also get a free PDF e-book to more easily share with friends and family via email. And there are no limits on the number of additional hardcover books you can order.
You can check it out here: www.alifeuntold.com
EB400 Bluetooth Ear Buds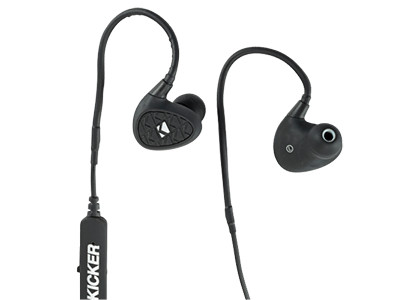 Kicker's new completely waterproof EB400 Bluetooth ear buds are the best for a completely customizable fit and high quality sound. For the outdoor runner, gym junkie, or travel-holic, the EB400s are up for all weather and sweat conditions – no strings attached. IPX7 rating, 8-hour battery life and hands-free speaker phone!
MSRP: $99.95. http://www.kicker..com/EB400-waterproof-bluetooth-earbuds
The Vena vCommute smartphone case.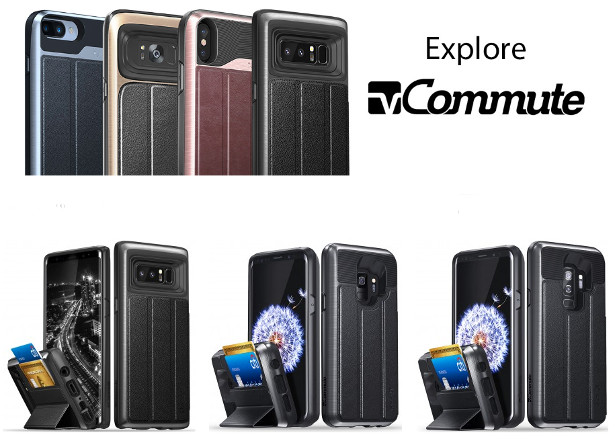 The vCommute is perfect for all iPhone 6/7/8/X, Galaxy and Google Pixel 2/2XL users, combining the convenience of wallet features with a stylish and strong case that will protect your smartphone throughout daily use. Available in four color options, the case features:
A patented design combining functionality and protection, with hidden card slots to securely store IDs and payment cards
Designed to complement the new iPhone X features, the vCommute case will not interfere with facial recognition or Apple Pay.
Foldable leather cover on the back of the case doubles as a magnetic-lock multi-angle kickstand so the iPhone X can be placed at your desired angled when placed down
Dual-layer polycarbonate and TPU design meets military drop-test standard (MIL STD 810G-516.6), surviving 26 drops from 4 feet high. CornerGuard's technology ensures that all four corners of the case are designed to absorb and disperse force from drops.
The new Vena vCommute case is available for only $22.99 – https://www.venaproducts.com/series/vcommute
Ozone Socks provides an amazing last minute option that is truly impressive whether it be our collection with the Frank Lloyd Wright Foundation or our anti- mosquito formula style.
Ozone also provides a unique gift in our 'Sock of the Month Club' where you can purchase a package for your loved one to receive a pair of socks each month for up to a year. Please check out the site and let me know what you need!
Ozone Design – The Art of Socks Our styles include sheers, knee highs, over the knees, novelty, mens, dress and florals among others. We have received very strong feedback from market for our Fall/Winter 2017 collections which include great India and geometric inspirations. Our eclectic styles have been in editorial spreads for Vogue, NYLON, Interview and have been pulled for everyone from Ariana Grande, Beyoncé and Madonna.
Olivina Men- All-In-One Body Wash Naturally Pure

TWITTER | FACEBOOK | INSTAGRAM
Pare down your regimen with Olivina Men's All-in-One Body Wash. Refresh face, body, and hair with just one effective formula. This balanced cleanser removes dirt and grime without leaving you dry or oil. Relax tired muscles with the calming aroma of rich red cedar and smoky vanilla. Whether you're a minimalist or just packing light for the weekend, this multi-functional wash is all you need. Available in Bourbon Cedar, Ginger Beer and Juniper Tonic.
Body: Work in to a rich alter and rinse, avoiding eyes.
Hair: Apply to wet hair, lather, and rinse. Follow with our Conditioning Cream.
Olivina Men products are: formulated to organic, natural, and premium body care standards, made with all natural fragrances, never tested on animals, vegan or vegetarian, free of parabens, phthalates, SLS, and propylene glycol, packaged in recycled paper, glass or recyclable PET plastic.
Priced at $16.00 each, the All-In-One Body Wash is available on www.OlivinaMen.com

Father's Day Shave Kit
Includes: Chrome Razor with Stand and 4 Cartridges, Fragrance-Free Shave Gel, Fragrance-Free Face Lotion and Post-Shave and Complimentary Gray Toiletry Bag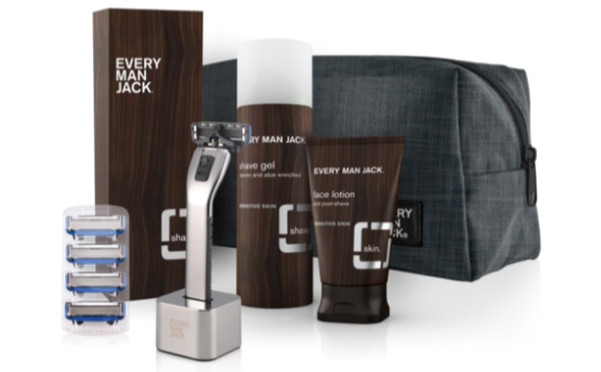 FACEBOOK | INSTAGRAM | TWITTER
Chrome Razor with Stand and 4 Cartridges: Each cartridge is mounted with six long-lasting, easy-to-rinse blades. The open flow design allows hair follicles and shaving cream to pass through cleanly, eliminating corrosion and extending blade life. A lubricating strip with Olive Oil, Chamomile & Herbal Extract moisturizes, soothes, and protects even the most sensitive skin. Fragrance-Free Shave Gel (7 oz): Chamomile extract soothes and hydrates, aloe + vitamin E heals and protects, and glycerin helps skin retain moisture. Fragrance free for sensitive skin. Fragrance-Free Face Lotion and Post-Shave (4.2 fl oz): Menthyl and chamomile soothe, shea butter hydrates, while vitamin E protects. Fragrance free for sensitive skin. • Made with many naturally derived ingredients • No Parabens • No Phthalates • No Dyes • No Sodium Lauryl Sulfate • No Animal Testing • Vegan
Pricing: $25
Available for Purchase on May 29th on www.EveryManJack.com
About Every Man Jack: Every Man Jack is a leading men's grooming brand that provides everything he needs, and nothing he doesn't. Professional quality formulas are dermatologist approved and will meet or exceed performance of other specialty men's brands. Every Man Jack is a leading household brand and caters to all men's grooming needs. Affordable and easily accessible, Every Man Jack can be found in major retailers including Whole Foods, Target, Walmart and Amazon. For additional information about the brand, visit: www.EveryManJack.com
SWEAT onDemand, as an incredibly affordable gift option.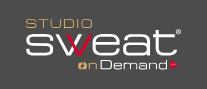 Studio SWEAT onDemand, enables users to workout from the convenience of their home. It is similar to your "at-home workouts" in that it is a video that you workout alongside, however what makes it different is the community that's created around it, AND that you're working out alongside real trainers, versus fitness models.
Studio SWEAT onDemand offers a number of fitness classes ranging from Spin, TRX, HIIT and Yoga. Members attend the studio daily for their workout, and thousands of online onDemand members interact and participate in classes around the globe.
While many of the classes can be done in an at-home gym style environment, others can be done outdoors, making this gift option an incredibly flexible one for dad. On top of that, it is incredibly affordable. One month can be purchased for $19.88, and is a pay as you go option. If families would instead like to purchase in advance, 6 months can be purchased for $16.55/month, for a total of $99.28! Six months of the freedom to exercise how and when they'd like for less that $100, is an incredibly convenient gift option for families.
Rated the #1 outdoor activity in Vallarta on Trip Advisor, this off-road zip-line and waterfall rappel adventure is not to be missed! For$119 – https://www.vallarta-adventures.com/en/tour/outdoor-zip-line-adventure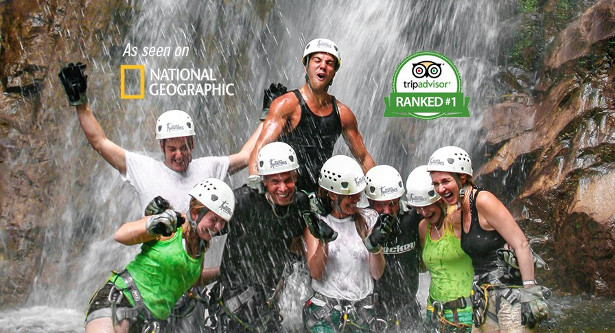 Las Caletas is one of the most secluded and beautiful beaches in the world according to Trip Advisor, and this tour is filled with family-friendly activities that allow you to experience the natural beauty of the area, such as hiking, swimming, and snorkeling, for $139 – https://www.vallarta-adventures.com/en/tour/caletas-beach-hideaway
Who wouldn't want to kiss a dolphin? Vallarta's Dolphin Adventure allows you to get up close and personal with some of nature's most amazing creatures, for$199 – https://www.vallarta-adventures.com/en/tour/dolphins-and-las-caletas
Body Boost MEN towel & bag set!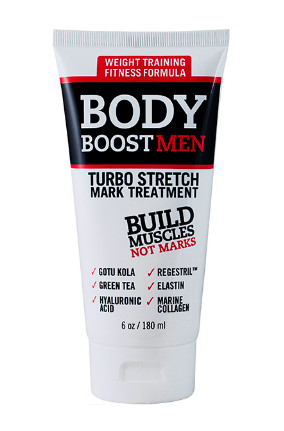 This gift set is perfect for the dad who is focused on his fitness. From weightlifting to a weightless journey, Body Boost MEN's TURBO Stretch Mark Treatment is just the thing! Built specifically for male skin, BODY BOOST has a high concentration of active ingredients to keep skin strong and looking great. We believe when you're working hard to look your best, you should be able to enjoy the results. When you're building muscle or shedding pounds, skin nutrition needs to be part of your routine. Whether a body builder, fitness enthusiast, weekend warrior or weight loss journeyman, fit skin lets you achieve and keep a great Look head to toe. Say good bye to stretch marks, uneven tone, slack or dry skin – all of which guys experience. Formulated with men as the focus, BODY BOOST has clinically proven ingredients, a dry finish and a light cooling feel guys love. For more information please visit www.bodyboost-men.com.
Designer Protein, a protein powder company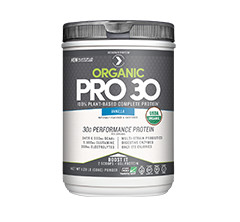 Here are a few protein powders that would make an awesome gift for the active dads!
If he eats plant-based, Dad can fuel fitness classes, weight training or a hike with Organic Pro 30™ containing certified vegan, plant-based nutrients with multi-strain probiotics that fight free radical damage, replenish electrolytes and alleviate aches and pains before, during or after his sport du jour.
If he prefers whey protein, give Dad the gift of Designer Whey. He can power up for a busy day by drinking a shake rich in protein, Calcium, Vitamin D, Phosphorus, Magnesium, Electrolytes and Zinc!
If he's into trying new things, gift your Dad with Designer Protein's Totally Egg— the first protein powder available on the market to contain the benefits of both egg yolk and white protein. The Paleo-friendly protein powder contains nutrients critical to the maintenance of cellular and brain function, so Pops can fuel his body and his brain.
Why Hearing Aids are the High-Tech Wearable That Will Blow Your Dad Away This Father's Day:

For the Dad who pushes you to be your best, how can you say thank you in a way that really resonates? It may not seem like an obvious gift, but hearing aids are a uniquely thoughtful gift for fathers. 1 in 3 over 65 have hearing loss, mostly men. Hearing loss can have a negative impact on relationships, health, and confidence. If your father has hearing loss, consider the above-and-beyond gift that will benefit his life for years. Best of all, it can be given totally last minute, no hearing test needed. Simply have your dad take the Audicus online Hearing Test and custom devices can be shipped without leaving your home. Audicus German-manufactured hearing aids are the best quality-for-price you will find, with a direct to consumer model that saves thousands in audiologist markups. All at the size of an almond, not too shabby.
Devices begin at $599. Learn more at audicus.com
BACON Wine – It's a fun and unique gift for any foodie-loving Dad!
Recognizing the obvious trend in food-themed wine and inspired by true Americana "farm-to-table" traditions, combining savory ingredients to create mouthwatering meals, the brand was harmoniously born.
From a backyard BBQ to the urban chic dinner party, BACON is the wine to unite us all, young and young at heart! BACON is a Syrah and Grenache based red blend from the Central Coast of California. Warm red tones wrap around bold, rich, and juicy flavors with a mouthwatering finish. BACON is an excellent complement to any meal and because everyone loves bacon! Retails for $19.99 and available at Wine.com.
Hestan Cue Smart Cooking System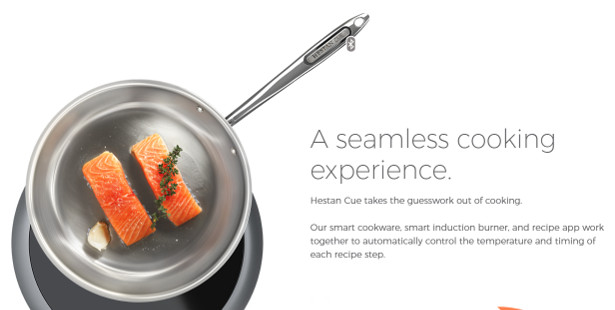 Why it's cool for Dad: Hestan Cue smart cookware creates a seamless cooking experience. Our smart cookware, induction burner and recipe control center app all communicate with each other to work in unison with you.
Hestan Cue connects you to your cooking though Bluetooth® technology and embedded culinary sensors in both the pan and burner — adjusting the cooking temperature as you proceed through each recipe. If you can master time and temperature, you can master almost any recipe.
A little about Hestan: Born in Napa Valley, California, Hestan CueTMtakes the guesswork out of cooking with its video-guided,smart cooking system. Developed by Michelin-starred chefs, pioneering softwaredevelopers and meticulous designers, the system—smartcookware, smart induction burner, and recipe app—worktogether to automatically control the pan temperature and timing of each recipestep. hestancue.com.
Shop at WWW.BABYKTAN.COM and enter code BKDAD2018 at checkout to get $10 off your order of $50 or more.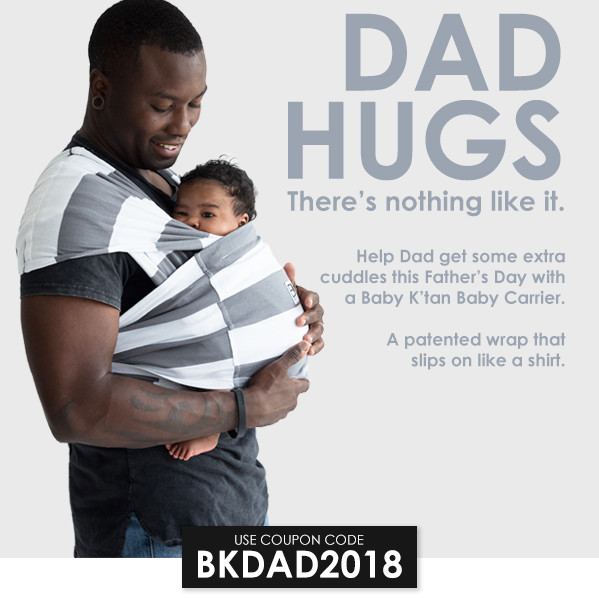 'Sock' it to him this Father's Day
Treat dad to the only pair that matter with the Jägermeister Gift Pack
This Father's Day, Jägermeister is giving the stereotypical gift of socks a shake-up with its limited-edition Father's Day Gift Pack.
Thank the man who told you endless 'dad' jokes, gave you awkward advice during your teenage years, and fixed your car when it broke down, with Jägermeister's stylish, über stretchy Jägersocken, featuring the iconic stag motif synonymous with the herbal liqueur. One size fits most – unless you are Per Mertesacker, of course.
And the gift giving doesn't stop there, with a pair of green glass shot glasses and a 'little and large' bottle duo. One for dad to share and one to keep. The 1l bottle is certain to make you dad's hero, but he'll have to share. Never mind, there's also a "mini-me" 4cl bottle to keep, for dad-time. Plus, also included, a set of idiot-proof flatpack-style cocktail recipe instructions to celebrate dad's DIY prowess, or indeed, lack of it.
This gift hails straight from the Fatherland itself. Choose it and you definitely won't be putting your foot in it – but your father will! Prost!
Father's Day Gift Packs are available from:
https://www.jagershop.co.uk/father-s-day-pack-1l/-/jg-102?size=0&start=0
RRP £39.99 including delivery
Last day for deliveries: order by midnight 13th June for delivery by 17th June
A brand-new festival coming to Birmingham's NEC this summer, Craft Drink Festival is your chance to taste the best craft beer, cider, gin, whisky and wine from the UK's most innovative brewers and distillers.
Pair this with delicious street food, pop-up cinema, award-winning comedy and two live music stages, and you have the ultimate summer weekend!
Making the most of the NEC's unique outdoor space, this bustling pop-up town of breweries, distilleries and street food vendors will keep the summer vibes flowing all weekend. Whether you're seeking out the perfect premium gin or that rare craft beer from your favourite independent brewery, Craft Drink Festival gives you the chance to explore new flavours and mingle with the talent behind the taste sensations.
If all of that isn't enough, a unique educational area called the Brew Kettle will provide workshops, tasting sessions and panels with industry guests, exploring the craft drink industry's incredible history and culture.
Reverend & The Makers will headline the music stage in the evening, topping a diverse line-up that offers alternative, folk, funk and soul across two stages, all included in the £18 ticket price.
As well as tasting a range of craft drinks (including beer, cider, gin, whiskey, wine, tequila and brandy), visitors to the inaugural festival will get to watch intimate sets from stand-up's biggest comedy rising stars.
The diverse line-up of upcoming acts includes Tom Wrigglesworth, Jarred Christmas and Kiri Pritchard Mclean, as well as industry stalwarts like Sol Bernstein, Tom Bloom and Simon Brodkin (creator of Lee Nelson).
​
Running two sessions per day, the Comedy Bung is sponsored and curated by renowned comedy club, Just the Tonic, which has remained at the cutting-edge of UK comedy since it launched back in 1996. The full lineage of comedians who've appeared at the club is too long to list, but some of their biggest exports include: Bill Bailey, Jo Brand, Stewart Lee, Reginald D Hunter, Jack Dee, Sean Lock, Shappi Khorsandi and Frankie Boyle.
Sony's announces RX100 VI that combines high magnification zoom 24-200mm, large aperture, world's Fastest AF Speed in ultra-compact body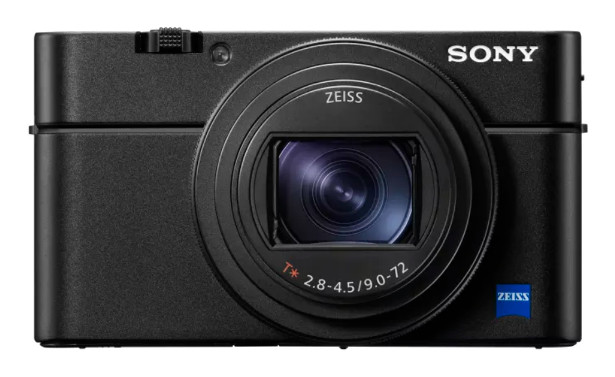 § ZEISS® Vario-Sonnar T* 24-200mm[i] F2.8 – F4.5 Large Aperture
§ Compact body size of acclaimed RX100 series
§ World's Fastest[ii] 0.03 seconds[iii] AF speed
§ 315 focal-plane phase-detection AF points covering approximately 65% of frame
§ 1.0-type stacked 20.1 MP[iv] Exmor RS™ CMOS image sensor with DRAM chip and upgraded BIONZ X™ image processor and Front-end LSI
§ High-speed continuous shooting at up to 24 fps[v] with full AF/AE tracking
§ Optical image stabilisation equivalent to a 4.0-stop[vi] faster shutter speed
§ High Resolution 4K[vii] Movie Shooting with full pixel readout and no pixel binning plus 4K HDR[viii] for instant HDR workflow
Sony today announced another exciting model for their popular Cyber-shot RX100 series of compact cameras, the RX100 VI (model DSC-RX100M6).
The innovative new RX100 VI camera is the first of all the RX100 models to include a high magnification zoom lens, as it packs in an impressive ZEISS® Vario-Sonnar T* 24-200mmi F2.8 – F4.5 lens yet doesn't sacrifice the pocket-size portability, fast responsiveness and high image quality that has become the hallmark of Sony's RX100 line-up. It's extensive zoom, impressive image quality and versatility for both still images and video make it an ideal choice for capturing daily life, cityscapes, portraiture, sports, wildlife and everything in between.
The new model is equipped with a 20.1 MP 1.0-type stacked Exmor RS™ CMOS image sensor with DRAM chip and an upgraded BIONZ X™ image processing system with a front-end LSI that maximises processing speed and optimises image quality in all shooting environments. Additionally, the RX100 VI features an incredibly efficient Fast Hybrid AF system with 315-point phase-detection AF points on the sensor that can acquire focus in as little as 0.03 secondsiii, the world's fastestii AF acquisition time for 1.0-type sensor cameras. It can also shoot at up to 24 fpsv at full resolution with continuous AF/AE tracking and produces beautiful 4Kvii video with full pixel readout and no pixel binning.
New High-Magnification 24-200mm Zoom Lens Plus Outstanding Image Quality
A first for Sony's RX100 series of cameras, the new ZEISS® Vario-Sonnar T* 24-200mmi F2.8 – F4.5 lens packs the power of both 24-70mm and 70-200mmi focal lengths into a singular compact design. This is achieved thanks to its unique design featuring two ED (extra-low dispersion) aspherical glass elements and eight aspherical lens elements including four AA (advanced aspherical) lenses. All pieces work together seamlessly to deliver outstanding sharpness from corner-to-corner at all focal lengths, maintaining the acclaimed image quality of the RX100 series.
The impressive new lens on the RX100 VI maintains a large aperture throughout the entire zoom range, ensuring portraits can be created with beautiful bokeh, fast moving subjects can be captured with crisp focus and no blurring, and much more. Additionally, the lens has built-in Optical SteadyShotTM image stabilisation that is equivalent to a 4.0-stopvi faster shutter speed, helping to prevent blur at slower shutter speed while shooting in low light conditions or at telephoto zoom range.
Lightning-Fast AF Performance and Shooting Speeds
The new RX100 VI model features a Fast Hybrid AF system that ultimately allows the camera to acquire focus in as little as 0.03 seconds.iii This innovative AF system combines the respective advantages of 315-pointfocal-plane phase-detection AF points that cover approximately 65% of the sensor and contrast-detection AF. This high speed focusing system complements the versatile 24-200mmirange of the lens, ensuring all subjects can be captured with precise detail and clarity.
Additionally, a first for the RX100 series of cameras, the RX100 VI includes Sony's advanced High-density Tracking AF technology, which concentrates AF points around a subject to improve tracking and focus accuracy. The popular Eye AF technology is also available with approximately 2x the tracking performance of the current RX100 series model.[ix] Furthermore, the camera has LCD touch focusing and touchpad focus point control for users that would like to drag their fingers to ideal focus points of their choice.
An ideal complement to the AF system, the RX100 VI offers continuous high-speed shooting at up to 24 fpsv with full AF/AE tracking, with an impressive buffer limit of up to 233 images[x]. The display lag of the EVF has been substantially reduced compared to prior models, allowing shooters to capture the decisive moment with ultimate confidence. Also, continuously shot images can now be played back in group on display instead of individually making it more convenient to review.
The RX100 VI also has a high speed Anti-Distortion Shutter (maximum shutter speed of up to 1/32000 second) that reduces the "rolling shutter" effect commonly experienced with fast moving subjects, and can shoot completely silently in all modes, including continuous high speed shooting, when electronic shutter is engaged. A mechanical shutter mode is also available as well if required by the user.
Advanced Movie Capabilities Including 4K HDR
The pocket-friendly RX100 VI is packed with a variety of video capabilities that will satisfy even the most demanding video enthusiasts.
With Fast Hybrid AF, the focal-plane phase-detection AF points ensures accurate focusing and tracking performance, even for the severe focusing requirements of 4Kvii movie shooting. AF drive speed and AF tracking sensitivity can also be adjusted via the menu system, giving shooters plenty of flexibility based on their focusing preferences.
In 4Kvii mode, the new RX100 VI utilises full pixel readout without pixel binning to ensure that all the finer details of 4Kvii video are captured with minimal moire and 'jaggies'.
For the first time in a Cyber-shot camera, the RX100 VI features 4K HDRviii compatibility thanks to its new HLG (Hybrid Log-Gamma) picture profile that offers an instant HDR workflow solution. Additional professional calibre video features include S-Log3/S-Gamut3, 120p Full HD mode, Picture Profile, proxy recording and more. The RX100 VI is able to record superslow motion[xi] video at either 250 fps, 500 fps or 1000 fps[xii].
Premium Design, Control and Convenience
The new RX100 VI is equipped with a high-contrast 2.35 million dot XGA OLED Tru-Finder™ with ZEISS® T* Coating, ensuring true-to-life image preview and playback functionality. The EVF itself retracts in and out of the camera body based on user preference, and can be activated instantly by a single One-push Access button.
A first for Sony's RX series, RX100 VI has a touch shutter that can be activated by tapping the back LCD screen, a zoom lever with customisable zoom speeds and an LCD that can be rotated 180 degrees upward or 90 degrees downward for a variety of shooting angles for the creator. There is also a Monitor Auto OFF function that boosts max number of still images by up to 30%, and the camera is also Wi-Fi®, NFC™ and Bluetooth®compatible.
Pricing and Availability
The new Sony Cyber-shot RX100 VI compact camera will ship in Europe in July priced approximately £1,150.
[i] 35mm format equivalent
[ii] Along with the RX10 IV. Among fixed lens digital cameras with 1.0-type sensor. As of June 2018 press release, based on Sony research
[iii] CIPA standard, internal measurement, at f=9.0mm (wide-end), EV6.9, Program Auto, Focus mode: AF-A, Focus area: Centre
[iv] Approximate effective megapixels
[v] With "Continuous shooting mode: Hi"
[vi] CIPA standard, pitch/yaw directions, at 200mm (35mm format equivalent)
[vii] QFHD: 3840×2160
[viii] Connect to an HDR (HLG) compatible Sony TV via a USB cable to view HDR (HLG) movies
[ix] Compared to the DSC-RX100M5. Sony test conditions
[x] With "Continuous shooting mode: Hi" and "Image quality: Fine"
[xi] Audio recording is not available. A Class 10 or higher SDHC/SDXC memory card is required
[xii] In PAL mode. Menu allows switching between NTSC and PAL modes
With this next generation Airfryer TurboStar, it's now even easier to prepare the food you love in a healthier way, without compromising on taste.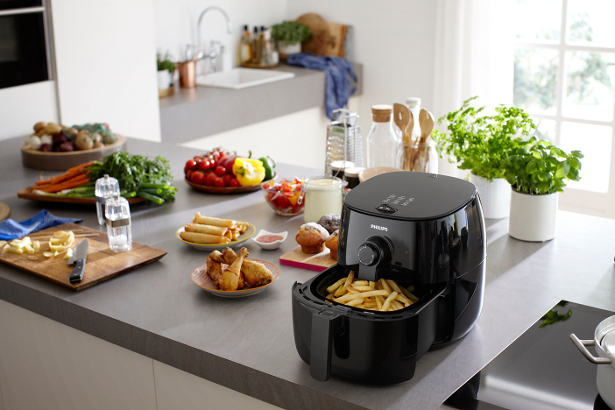 Mimicking the properties of a turbine to improve air flow circulation, the appliance's new TurboStar technology swirls hot air continuously throughout the whole cooking chamber, resulting in more homogenous heat distribution and more evenly cooked food.
The new Philips Viva Collection Airfryer TurboStar is available at Hirsch's, Yuppiechef, Takealot, select Boardmans and other leading independent outlets at a recommended retail valued including VAT of R2,999.
Enjoy Father's Day with Mercure Hotels
With Father's Day just around the corner, why not treat your Dad to a round of golf and a luxury hotel break?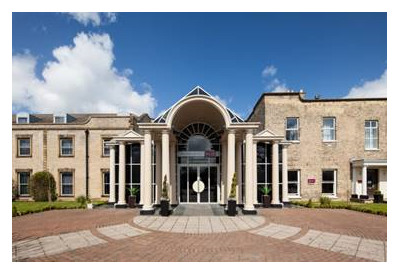 Mercure Hotels is offering a special golf weekend offer, when booking a night's stay at any of our participating hotels. Guests can enjoy bed and breakfast, dinner and a round of golf each day.* More information can be found here.
Mercure Hotels have a range of locally-inspired hotels across the UK which are the perfect base for a round of golf. Offering unique locations, you and your Dad can spend some quality time together in a beautiful countryside setting. Please find below inspiration of some of the best Mercure Hotels where you can treat your Dad and indulge in a little healthy competition.
Mercure York Fairfield Manor Hotel
This 18th century Georgian manor house, set in stunning private grounds, enjoys views of the beautiful Yorkshire countryside. After a day on the course, relax over a glass of wine in the Club Bar. Guests can enjoy a well-earned countryside break, near the banks of the River Ouse.
From £59 per night, more information can be found here.
Mercure Newcastle George Washington Hotel Golf & Spa
Guests can enjoy a round of golf on the stunning 18-hole championship golf course, before unwinding in the hotel's state of the art gym and spa. After a day on the course, catch up over a drink or sample some of the bar's delicious cocktails.
Image result for mercure newcastle george washington hotel golf & spa
From £52 per night, more information can be found here.
Mercure Milton Keynes
Located next to the Abbey Hill Golf Club, the Mercure Milton Keynes has a luxurious restaurant which boats delicious local ingredients. The perfect place to relax after a day's golfing, unwind in the Molten's bar where a wide range of cocktails can be created for you by Mercure's skilled mixologists.
https://www.ahstatic.com/photos/8876_ho_01_p_1024x768.jpg
From £44 per night, more information can be found here.
*The AccorHotels Golf Offer is based on a minimum 1 night stay for 2 guests sharing, with a round of golf per day including arrival day.
Notes to Editors:
At AccorHotels, all Mercure properties are unique and locally inspired.
Mercure is the only midscale hotel brand that combines the strength of an international network with a strong quality commitment and the warm experience of hotels that are rooted in their local community. Mercure hotels are managed by enthusiastic hoteliers and welcome business and leisure travelers across the world. Mercure has over 740 hotels in 55 countries. They are ideally located in city centers, by the sea or in the mountains.
AccorHotels is a world-leading travel & lifestyle group and digital innovator offering unique experiences in more than 4,100 hotels, resorts and residences, as well as in over 3,000 of the finest private homes around the globe.
mercure.com| accorhotels.com
The Beast of Rutland is back!
Back with a super soaking splash, the UK's largest inflatable aqua park returns to Rutland Water in Leicestershire for its third season – including the launch of the Beast II, sure to get adrenaline junkies hearts' racing.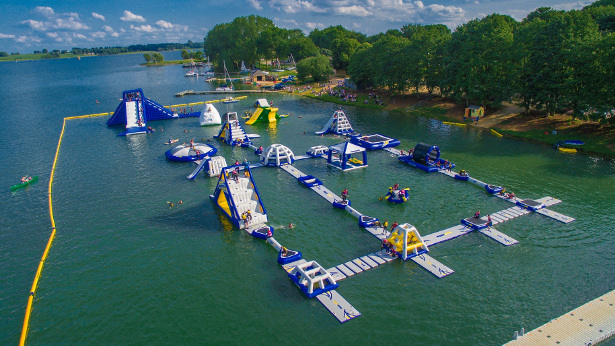 Open to the public from 26 May 2018 for four months of summer fun, the park is now a staggering 100m wide and features climbing walls, trampolines, balance bars, rockers, rollers and the UK's biggest jumps and slides. The Beast, a towering five-meter-high platform returns and this year it means business. Upgraded with a six-meter-long blast bag, The Beast II will see thrill seekers launched several meters into the air and plummet towards the water to create off-the-scale splashes.
Whatever the weather, Aqua Park Rutland will offer one of the most entertaining ways to enjoy the Great British outdoors this summertime. Featuring obstacles such as Cyclone, the colossal Revolution, Jungle Jim, Summit Express and Action Tower XL, there's huge potential for some total wipeouts and epic fails.
Richard Drinkwater, Co-Founder of Aqua Park Rutland comments: "With a larger re-designed park and equipment, Aqua Park Rutland is ready to welcome the summer thrill seekers. Whether it will be your first time or you are now a seasoned regular, we're certain there is something to excite and delight even the most hardcore adrenaline junkies.
"We're looking forward to seeing this season's visitors take on The Beast II and anticipate lots of fun and competition as people attempt to pull off some impressive splashes. Tickets are already in high demand, so I would advise those interested to book as soon as possible to avoid missing out on their chance to experience the ultimate in wet and wild fun this summer."
Created and designed by Midlands sports activity management specialists Aqua Parks Group Limited, for the last three years Aqua Park Rutland has been developed in close consultation with Anglian Water who own and operate Rutland Water. As one of the Midlands most popular outdoor destinations Aqua Park Rutland has been designed to complement and add further excitement to Rutland Water's existing outdoor activity offer which includes kayaking, cycling, windsurfing, climbing and sailing.
Aqua Park Rutland opens for its third season on Saturday 26 May, but due to the high interest already received, visitors are encouraged to pre-book at www.aquaparkrutland.co.uk to avoid disappointment. Tickets for the park are priced at £20 off-peak and £22 peak for a 50-minute session. Tickets for The Beast II are separate and cost £20 off-peak and £22 peak with a minimum age limit of 18 years old.
As an active attraction, visitors to Aqua Park Rutland need to be ready for the physical challenge and must be aged eight and over, 1.3m tall and able to swim 50 meters unaided in a buoyancy vest to take part. Buoyancy vests are provided, and wetsuits are included in the ticket price. Beast II is only available to visitors who are 18 or over.
Explore the north of Scotland with Dad this Father's Day
This Father's day why not book you and your dad a trip to The Four Seasons Hotel in St Fillans. Situated in Rob Roy county why not explore the north of Scotland and enjoy the relaxed atmosphere of The Four Seasons Hotel. The hotel is perfectly located to explore the area, with plenty of water sports, walking, cycling, golf and other activities nearby. It's also the perfect place for those interested in Scottish History, with the grave of Rob Roy himself close by.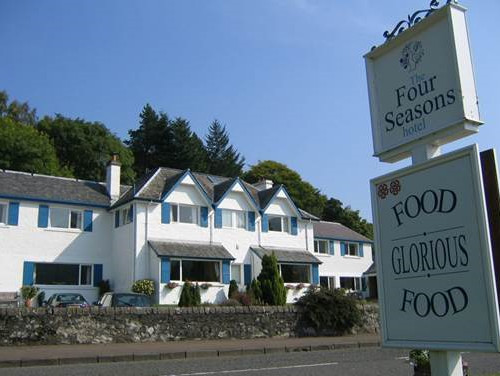 A Father's Day Portrait of their Favourite Pet
This father's day why not spoil him with a hand drawn black and white portrait of his favourite pet (or child!). Artist Sophie Cotton creates bespoke, custom made drawings of pets, people, vegetables and more. This is the perfect gift for your dad, allowing him to commemorate and celebrate his beloved animal(s).
www.sophiecotton.co.uk
A Hearty Meal at a Historic Site
If your dad loves the outdoors then why not treat him to a weekend away at one of these stunning Northumberland hotels, only seconds away from Hadrian's Wall – a world heritage site. The Red Lion in Newbrough, The Twice Brewed Inn and The Hadrian Hotel are a group of stunning sister Inn's, all providing quality food, drink and rooms (that are dog friendly). They are the perfect place to take your mum for a weekend of exploring Northumberland and Hadrian's Wall. The Twice Brewed Inn has also recently opened their very own micro-brewery, so treat your dad to a tour and a couple of bottles to take home!
http://www.twicebrewedinn.co.uk/
http://www.hadrianhotel.co.uk/
An Escape to the Lakes
Always wanted to visit the Lake District, well now's your chance! Treat your dad to a night away at one of the magnificent Cricketer's Inn properties. The Plough at Lupton boasts six stunning bedrooms with top quality food in their restaurant. The Hart's Head in Giggleswick is the perfect place to relax in the heart of the Dales and enjoy dinner from their seasonal, locally sourced menu.
http://hartsheadhotel.co.uk/
12 Pie Selection Boxes from Simple Simon's Perfect Pies
The way to any man's heart is through his stomach so why not treat your dad to a 12 Pie Selection Box from Scottish pie makers, Simple Simon's Perfect Pies? Select any 12 flavours (meat, fish, chicken, veggie and vegan options available) and have them delivered straight to your (or his) door! These delicious deep dish pies are suitable to be eaten hot or cold and are full of locally sourced ingredients. Pies can also be frozen for up to 6 months!
https://simplesimonspies.co.uk/
Men's Society is a natural skincare and grooming line that is created in small-batches, by hand, in a little village in Norfolk, England.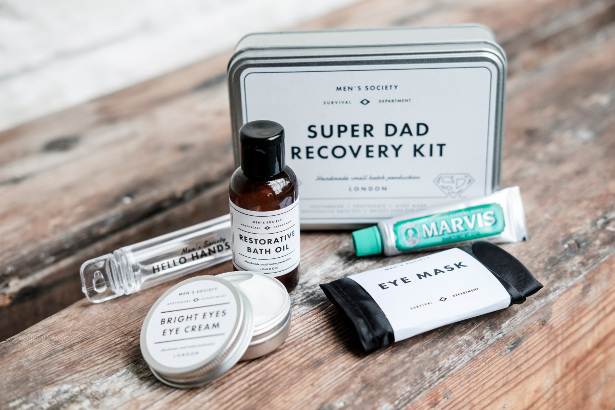 They bottle, label and seal each product with love, care and attention and they hope that the joy they have in creating their product is shared with the individual using it. They specialise in thoughtful, high quality men's gifts and accessories. None of their products are tested on animals. All gift sets are produced in the UK by their dedicated team. All of the cosmetics, beard oils, bath oils, soaps and skin creams are fully natural. Men's Society sources the highest quality ingredients to ensure your safety and the purity of their gifts.
Men's Society has many different kits that are great gifts for dads including their Super Dad Recovery Kit that helps all dads get a little relaxation! The kit includes restorative bath oil, bright eyes eye cream, a sleep mask and a toothbrush & toothpaste will hopefully help dad relax! The kit is priced at £25.00.
UNDER 16s GO FREE AS FORMULA ONE POWERBOATING RETURNS TO LONDON ON FATHER'S DAY WEEKEND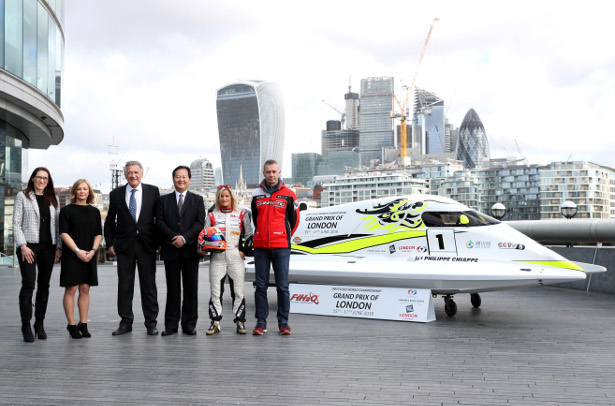 On Father's Day weekend, Formula One powerboat racing returns to London for the first time in over 30 years, and F1H2O have announced that under 16s accompanied by an adult can attend the event for free.
The spectacular F1H2O World Championship (FINALS) will take place on Father's Day, Sunday June 17, and offers an exciting and affordable day out for the family at the historic Royal Victoria Dock.
Highly competitive, intensely challenging, risky and entertaining, the F1H2O World Championship offers the ultimate adrenaline rush and is regarded as one of the most spectacular and exciting sports in the world.
Families in attendance will be able to marvel at the tunnel-hull catamaran powerboats reaching speeds of up to 140mph and tickets to the F1H2O World Championship represent the perfect gift for dads of extreme, high-thrills action.
Qualifying for the main Grand Prix race takes place throughout the day on Saturday, 16 June and those in attendance will also be able to experience the Formula 4 class in the afternoon.
Mr. Li Haojie, Chairman of Tian Rong Sports, the local promoter of the Grand Prix of London in association with H2O Racing, commented: "We are delighted that the UIM F1H2O World Championship is returning to London and want to make the event as family friendly and accessible to as many people as possible.
"Powerboat racing had a huge following in this country in the 1970s and 1980s, and we want to inspire the next generation of fans by showcasing this world-class sporting event.
"The Grand Prix of London will provide families with a rare chance to see the elite F1H2O athletes and powerboats in action, and we hope that the event can remain in the UK for many years to come."
Italian Alex Carella and French driver Philippe Chiappe have shared the last seven F1H2O World Championship titles between them and both will be competing in London, hungry for success after missing out on victory in the opening race of the season in Portugal.
There are also three confirmed female drivers in the elite field of 20, with former Grand Prix winner Marit Stromoy lining up alongside Simone Schuft and Mette Brandt Bjerknaes.
General admission tickets cost:
Saturday – £20
Sunday – £40
Weekend – £50
Children under age 16 go free.
VIP Gold – £400
VIP Platinum – £800
Tickets available through Ticketmaster by following this link: http://bit.ly/2HbkNKs
VanMoof launches electric bike that doesn't need a lock
• Dutch high-tech bike company VanMoof launches new Electrified S2 and X2 worldwide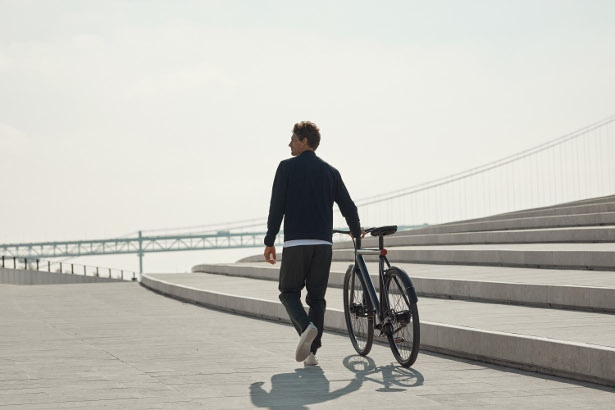 • Alongside VanMoof's trademark anti-theft technology, the new electric bikes come with wheel block that automatically immobilise the back wheel without an external lock
• Bikes are available for pre-order online from 7th June
London, 30th May 2018 – Today, bike-meets-tech company VanMoof launches a new range of e-bikes featuring the latest in theft defence technology. The Electrified S2 & X2 include rider recognition, a virtually invisible stealth lock and a multi-phased alarm to take their battle with bike thieves to the next level.
The bikes are equipped with an intelligent motor that is more powerful than previous models, pedal assist, quick-charge mode and can travel 93 miles – London to Brighton and back – in a single charge. Earlybird riders can reserve their new Electrified S2 or X2 for just £100 from 7th June, with deliveries commencing in September.
The Electrified S2 & X2 come with a virtually invisible "stealth lock" that stops the wheel from turning and activates the theft defence system, which kicks in when the bike is tampered with. When the owner is nearby, the bike automatically unlocks and disarms the defence system. Combined with an integrated alarm and a disabling mode that makes it impossible to ride, let alone sell, if stolen, this is a completely new way of thinking about bike security designed to free the rider of any worries.
• If a bike is stolen, the bike's owner uses the app to alert VanMoof's Bike Hunters, who spring into action to recover the stolen bike. This opt-in Peace of Mind service guarantees that if the Bike Hunters don't track it down within two weeks, VanMoof will replace it.
Key features of the VanMoof Electrified range include:
• Intelligent motor – Smarter, more powerful pedal assist up to 20mph/h.
• Turbo boost – Press the button on the handlebar for on-demand acceleration, getting you up hills and away from crowds at the flash of a green traffic light.
• "Light matrix" display – Over 166 responsive LEDs bring the frame to life, displaying speed, battery level, and power-assist level.
• Better battery – Capacity and range increase by over 20% to 504Wh/93 miles respectively. Complete charging takes just four hours, with a 'turbo charge setting' of 50% in 80 minutes.
• Connected app – Remembers your parking spot, features adjustable sounds settings, theft defense settings and light control. Free online updates mean the bike gets smarter over time.
• Smart cartridge – The 'brains' of the bike are tucked into a removable and replaceable cylinder, removing the maintenance hassle often associated with buying a bike online.
• New frame design – VanMoof's iconic front and rear lights have evolved to fit seamlessly into the re-engineered frame, which houses more tech and battery power in a sleek new body.
• Rider recognition – Secure Bluetooth technology allows the bike to respond when the owner is near, automatically unlocking the Stealth Lock and disarming the Theft Defense system.
• Stealth lock – A tiny integrated module (patented by VanMoof) that completely immobilises the bike and auto-activates the theft defense at the kick of a button.
• Ultimate theft defence – The bike responds with three phases of alarm sounds and flashing lights when tampered with, telling would-be thieves that it's too 'dangerous' to steal.
• Tokyo-inspired X frame – Originally a Japan exclusive, the unisex X-frame is now available worldwide, suited to all riders between 5'1" (155 cm) and 6'6" (200cm).
"Bike theft is a serious barrier to widespread bike adoption in the UK – over 250,000 bikes have been stolen in in the past three years. VanMoof is committed to solve this problem at its root through continuous innovation. Why build bigger and tougher locks when you can make bikes pointless to steal in the first place?" said Taco Carlier, VanMoof co-founder. "By using smart technology, we've created a bike that can take perfect care of itself, leaving the rider free of worries".
Riders can reserve the VanMoof Electrified S2 & X2 for just £100 from 2pm CET on June 7 on vanmoof.com. The first 2000 buyers will snap up a £1000 early bird discount on the list price of £3198. Deliveries begin in September.
About VanMoof
Founded in 2009 by brothers Taco and Ties Carlier, VanMoof is an inventive bike-meets-tech company from in Amsterdam. With the mission of reimagining how a bicycle should work in the cities of tomorrow, VanMoof has time and again disrupted the bike industry by stripping out unnecessary parts, improving the essentials, and integrating smart technology.
VanMoof has received many accolades for its unique solutions, including the "Best Product Design" award from Fast Company's 2015 Innovation by Design Awards program, and a prestigious Red Dot design award. VanMoof's bikes are available at vanmoof.com and in their Amsterdam, Berlin, London, New York, San Francisco, Taipei and Tokyo locations.
GUARANTEED WINNING FATHERS DAY GIFT BELOW
Say cheers for all the support this Father's Day with a box of Alcoholic Cocktail Gummies and leave the socks and shaving kits to the other siblings.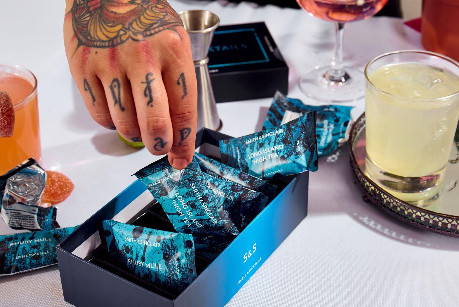 Edible Alcohol innovators Smith & Sinclair, creators of the world's first truly Alcoholic Cocktail Gummy want to help dad's around the country kick back and relax on the 17th of June with a Whisky Sour in hand, so why not treat them to a twist on the more traditional gifts with a box of Rum, Whisky, Vodka, Gin & Mixed Selections Cocktail Gummies and invite them to Eat Their Drink.
Take your father on a rollercoaster of flavour, with these deconstructed cocktails, adapted into a 'gummy texture', made with real quality spirits, mixer and real fruit, topped off with a tongue tingling garnish-infused sugar coating.
Each gummy is 7% ABV. That's half a shot in each-so after five you definitely can't drive.
So, remember to tell dad to Please Eat Responsibly.
A box of 8 gummies retails for £14.99 and is available at www.smithandsinclair.com (2-3 days delivery) and selected John Lewis stores. If you really love your dad (or owe him a lot of money), treat him to a box of 16 for £24.99.
www.smithandsinclair.com
Reel Fly Fishing SA – Father's Day Gift Guide
If you haven't heard of them already, Reel Fly Fishing SA is fast becoming one of the most innovative and high-tech Fly Fishing brands in the country. The brand has been built and managed by Shaun Carstens, a man with a passion for fly fishing.
He says his business has one simple goal: "Ensure as many people as possible the opportunity to experience the magical pleasure that is fly fishing, by offering top quality fly fishing tackle, gear and accessories at realistic prices."
Our top picks?
1. Monster Fishing made easy with The Leviathan
The toughest most robust reel in the Reel Fly Fishing range, The Leviathan is built to take on the beasts of the deep with effortless ease and extreme stopping power. The Leviathan is virtually maintenance free, fade free, and has a high heat dissipation super low start up inertia cork drag system. A full CNC 6061 T6 all aluminium mid arbour spool and frame design runs on 3 ultra-smooth sealed stainless steel deep groove ball bearings, allowing the Leviathan to be submersed in the salt water without fear of damaging the reels components. Reel Fly Fishing recommends The Leviathan Series for hard-core saltwater species and applications. Reels From R 2289 | Spare Spools from R 1049
2. Change Spools Effortlessly with The Reel Merger Series
The REEL Merger Series of cassette fly fishing reels is a cost effective way of having multiple lines ready to go on a single reel. A robust interchangeable poly-carbonate spool allows for on the fly effortless changing of spools for various fly line options and comes wrapped up in a striking design backed by a smooth, strong and extra low start up inertia carbon drag system. The Merger series is packaged in a carry bag that holds the reel, as well as the two spare spools. Line and Rod Weights: 3, 4, 5, 6 and 7. Reel Fly Fishing recommends the Reel Merger series for fresh water species and applications. From R1549
3. Reel Nymphing Series
These REEL Nymphing fly lines in weight 2 – 7, are specifically designed for fly fisherman using nymph techniques such as Euro, Czech and traditional dead drifting. The lines feature a small orange tip section that has been treated with High Float Coat (HFC) this acts as a built in high floating strike indicator that reduces drag and resistance in both the air and water allowing for a much more direct sensitive fly line. Reel Fly Fishing recommends the Nymphing Series of fly lines specifically for fresh water rivers and stream fishing.
R489
4. Rods made affordable with ECO SWIFT range
The ECO SWIFT Fly Rod range are built around a sunset silver 24T carbon core blank, with a fast responsive action, and aesthetically pleasing durable components that creates a very well performing fly rod for its category range and price point. These are great all-rounder rods and can be used by both beginners and veterans alike, due to the faster action of the blank, which is easy to learn while still remaining quick and accurate enough for fly fishing veterans. The ECO SWIFT fly rods cover fresh and salt water applications, with weights from 5 through to 9 and lengths 9' to 10' within the range available.
Priced at R995
www.reelflyfishingsa.co.za
Cool Father's Day Gift for Summer Reading: BROKEN ICE by LA TV Screenwriter Turned Nationally Published Crime Novelist — MATT GOLDMAN
AP Interview Belwo with Writer Matt Goldman on His Second Nationally Published Crime Novel – -Set During the Minnesota State Hockey Tourney
Dear Gary: –Great Father's Day gift for the Beach, backyard hammock or bed:
Let me know if I can get you a copy of Matt Goldman's breezy, funny and engaging new crime genre book — BROKEN ICE — set in the Twin Cities during the state hockey tournament! NEWS RELEASE ALSO AVAILABLE FOR MORE BACKGROUND.
Matt lives in LA and Twin Cities and has a rich back story successfully writing TV in LA for years, plus his previous 2017 book — GONE TO DUST — just made 2 very cool lists recently:
http://www.citypages.com/arts/best-of-the-twin-cities-2018-arts-culture/479726693
Here also is the Associated Press story released last week about Goldman's second crime thriller, "Broken Ice," which was sent on the national entertainment wire.
Some links:
AP News: https://bit.ly/2IsRswD
The State, Columbia, South Carolina: https://bit.ly/2IJOAyO
WRALSportsFan.com, Raleigh, North Carolina: https://bit.ly/2rNKdZI
Minnesota.CBSlocal.com, Minneapolis: https://cbsloc.al/2IucECv
ABC News: https://abcn.ws/2wPr277
Daily Mail, UK: https://dailym.ai/2IKZjcf
The Charlotte (North Carolina) Observer: https://bit.ly/2rQugBf

Favoured pastime of fathers aplenty, treat Dad to a fly fishing lesson at the stunning Sportfish Game Fishing Centre in Reading.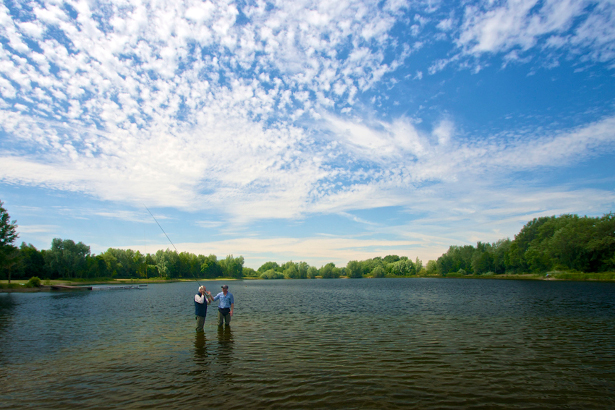 Whether Dad is a fly fishing fanatic or feeling more like a fish out of water, the expert team will tailor their tutoring to provide the right help and guidance in the stunning surrounding of one of the finest stillwater trout fisheries in the UK. Sportfish Game Fishing Centre's expert credentials also including teaching Ewan McGregor for his role in Salmon Fishing in the Yemen. A lesson at the Sportfish Game Fishing Centre will give the solid foundation needed for a lifetime of successful fly fishing, whatever your father's quarry.
The Sportfish Game Fishing Centre offers fly casting lessons, fly tying courses, chalkstream fishing and courses for salmon, trout, pike & sea trout. Located 5 minutes from Junction 12 on the M4 and only half an hour's drive outside London. Theale train station (on the Great Western Mainline) is just next door. The school is easily accessible from anywhere in Southern England or further afield.
Current courses include:
Catch and release day ticket to the Sportfish Game Fishing Centre, £30 (£20 after 5pm)
Beginners or Improvers one to one fly casting lessons, £50 per hour
Beginners or Improvers one to one half day fly casting lesson, £125 per hour
Beginners one to one under 16's lessons, £20 per hour
One day stillwater trout fly fishing course, £175
For more information, full dates and to book visit the Sportfish website: www.sportfish.co.uk or call 0118 930 3860
Opposuits

I'm looking after their summer collection, which includes suits like the below and many more. If you would need a sample, this is something I can arrange. There are trousers and short versions, and also teen boy's versions.
Below are a few examples of the images of the kinds of suits we offer.
Simply Ice Cream, the indulgent natural ice cream producer, is branching off in a completely new direction by creating a kitchenware range, perfectly in time for Father's Day.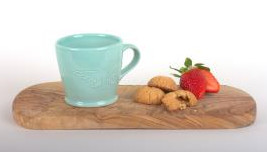 Available online the new range comprises ice cream bowls, teacups and portable cool bags to keep your Simply Ice Cream pots cool. The artisan crockery range is hand painted, microwave and dishwasher proof the cups (from £7.95) and bowls (from £8.50) make the perfect gifts for any ice cream lover.

FOR THE MAN THAT LOVES GIN AS MUCH AS HE LOVES YOU
IF you're far from home this Fathers Day, and still want to send something to your Dad, The Gin Box has the perfect solution.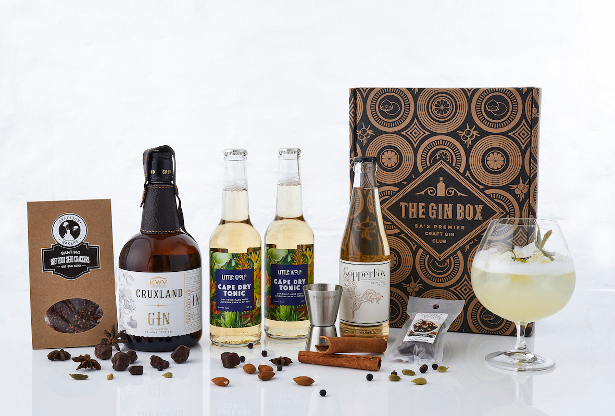 Their June Gin Box features KWV Cruxland Gin, awarded Best South African London Dry Gin at World Gin Awards in London 2018.
Infused with the exotic taste of Kalahari truffle – yes, that's truffle found only in the Kalahari by ancient tradition – and with 9 signature botanicals, KWV's small batch of premium gin is a double pot distilled London Dry Gin, which is then re-distilled with 100% grape spirits. Its sophistication comes from being infused with the earthy taste of these treasured Kalahari truffles.
The story goes that from generation to generation, the nomadic people of the Kalahari Desert would talk of finding 'treasures' in the sand. When lightning struck, they would search for the X-shaped cracks in the earth where the lightning would reveal these 'treasures', or !N'abbas – the extremely rare Kalahari desert truffles that burst up from the ground when heavy rains and autumn moisture had caused them to swell. There's a story I'm sure Dad will love!
The June Gin Box comes will a myriad of earthy accompaniments to enjoy your gin, like the gourmet treats of Winston & Julia Almond Roca and Gracious Bakers Beetroot Crackers. There's Little Wolf Cape Dry Tonic, The Gin Box own dehydrated grapefruit garnish with star anise, and a Cruxland tot measurer to create the perfect serve of KWV Cruxland Gin. Their box also includes Copper Fox G&T, a 100% natural pre-mixed Gin & Tonic.
The Gin Box will no doubt unearth the hunter-gatherer in your Dad, without him leaving the house.
Visit www.theginbox.co.za or connect with us:
Twitter: @TheGinBoxsa, Instagram: @theginboxsa or Facebook: TheGinBoxSA
Kit your Dad out this Father's Day with the coolest wireless speaker system by BoomBocs
Boombocs doesn't compromise on style or sound – neither should your Dad.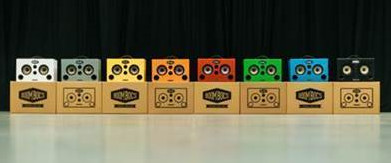 Spoil him this Father's Day with Boombocs, letting him enjoy his favourite tracks from the vibrant wireless speaker.
Derived from the retro styling of the original portable speaker, this gift comes with a nostalgic element allowing your Dad the opportunity to tell you all his stories from the 80s when the first 'Boom Box' was released. Now a modern-day classic, BoomBocs produces uncompromising audio excellence to create an optimum listening experience for the most style-conscious Dads.
Designed in Brixton and handcrafted in England, BoomBocs is built by sound engineers with years of experience and comes in a variety of colours – from classic black to vibrant yellow – choose a look that works for you.
The only downside is you might have to listen to Dad's 'golden oldies' for the whole of Father's Day – we know he'll be singing his heart out!
Available for £699 from www.boombocs.co.uk
Personalised Cornish beer; His favourite beer, his way – £9.99 www.staustellbreweryshop.co.uk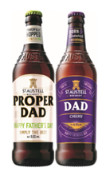 For the Dad that has everything – and likes beer – this Father's Day give him a gift he'll remember. Treat him with beer and tell him on the label just what he means to you.
St Austell Brewery's favourite, and award-winning, Cornish beers – Tribute and Proper Job – can be personalised.