Fizz and Rock 'n' Roll this Father's Day – Sunday 19 June 2022
This Father's Day, why not treat music and champagne lovers to a Champagne Charles Orban, Cuveé Roger Daltrey bottle, and two stemless champagne glasses featuring the Who's bullseye logo.
This Champagne is using the band's trademark bullseye symbol incorporated as part of the design on the label and artist Mike McInnerny's famous Tommy album artwork. The Champagne is a collaboration between Roger Daltrey and Eminent Wines, introduced to celebrate the band's 50th anniversary, and is the official Champagne of Rock 'n' Roll.
All of Roger's proceeds from the sale of the Champagne head to Teen Cancer America – a charity founded by Roger Daltrey and fellow band member, lead guitarist, and songwriter Pete Townsend – and support Teenage Cancer Trust in the UK.
Roger Daltrey, founding member and frontman of this iconic rock band and father to eight children, will kick off his delayed UK tour on Monday, 20 June 2022, the day after Father's Day, as well as touring The Who USA tour.
Jerome Jacober, Founder and CEO of Eminent Wines, commented, "At Eminent Wines, we celebrate excellence in music and the Arts in creating limited edition drinks inspired by legendary artists. Roger
is no exception and is an icon in rock music. What better way to celebrate Father's Day and Rock 'n' Roll than with a glass of the award-winning Champagne Charles Orban, Cuveé Roger Daltrey!"
Produced by Charles Orban Champagne – a family vineyard since 1770 located in the village of Troissy on the left bank of the Marne – the Champagne is made from a subtle blend of three grape varieties – Chardonnay, Pinot Noir, and Pinot Meunier. The Cuveé represents a perfect expression of these three varieties and has a creamy texture with fine, lively bubbles, and received a rating of 90 (outstanding) from Wine Spectator.
Father's Day OFFER:
A bottle of Champagne Cuveé Roger Daltrey 75cl, £95.00
A pair of bespoke, stemless champagne glasses, £30.00 for the pair
Available to buy at Eminent Wines, https://www.eminentwines.com/roger-daltrey
FATHER'S DAY OFFER – Purchase Champagne and glasses for £100.00
The offer runs from 1 May 2022 to 30 June 2022. See the website for T&Cs
Please enter code 'ROCKNROLLDAD22' at the checkout stage
As you would expect from the singer of a band famed for setting the benchmark for rock 'n' roll, the Champagne has gone through rigorous testing and tasting, with Daltrey involved at every stage of its three-year process to fruition.
Daltrey said, "Charles Orban is a grower-producer in the Marne Valley, and the Champagne is authentic and unique, which is important to me. They have a long history since 1770, so only the best last long, like The Who."
Candyroo is an online picknmix delivered direct to your door they are a family run business bringing their family values to the core of their business.
CandyRoo are an online retailer of pick and mix, sweets, chocolate, fudge and more. The range on offer is expanding daily with childhood classics, to modern free from ranges. Their website address is:
https://candyroo.co.uk/
Candyroo are aiming to be carbon neutral by offsetting emissions, by planting trees through the Ecologi programme, along with utilising packaging which can be recycled at home or in supermarkets or local authorities recycling centres.
CandyRoo are also developing relationships with a growing number of brands to provide an extensive range of free from and vegan friendly sweets, chocolates and more. Their aim is to grow this offering to be the largest in the UK to provide ranges which are inclusive to as many dietary requirements as possible.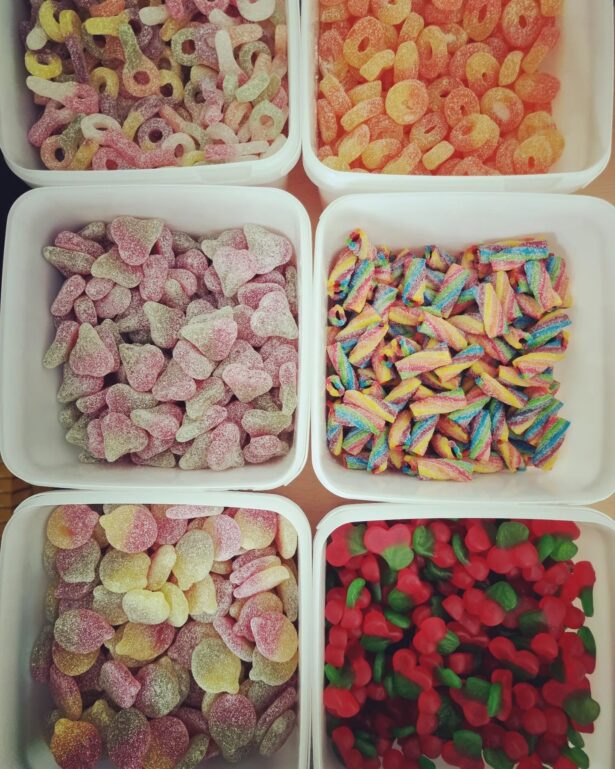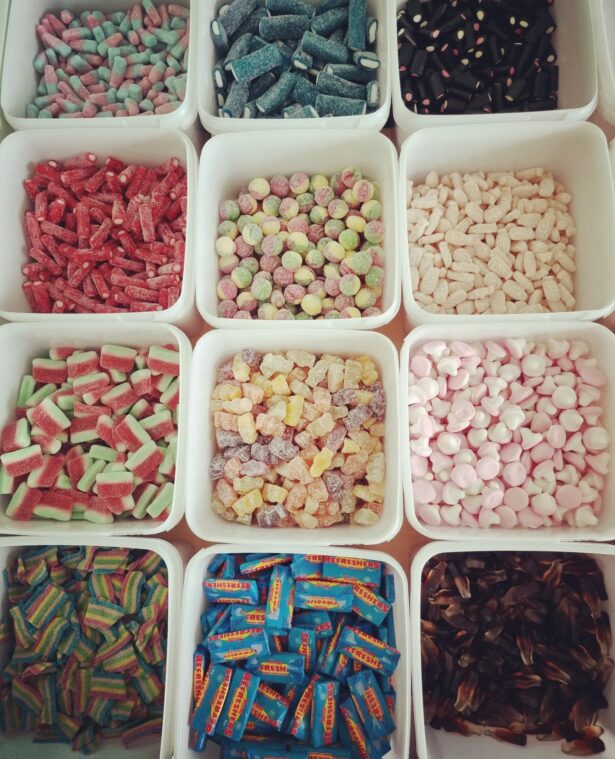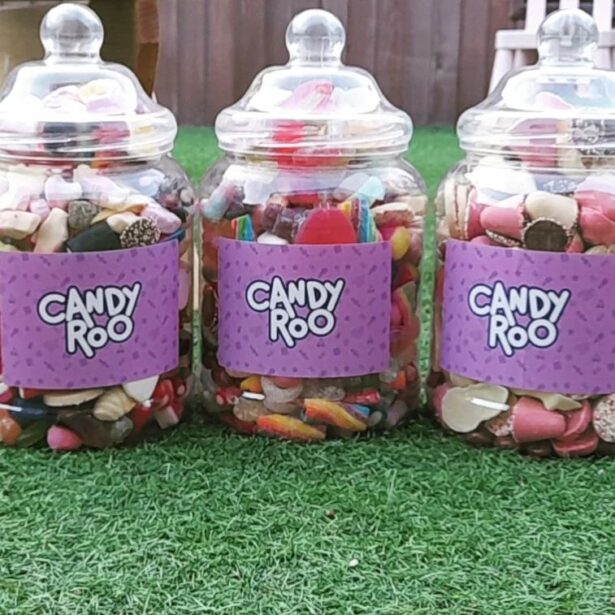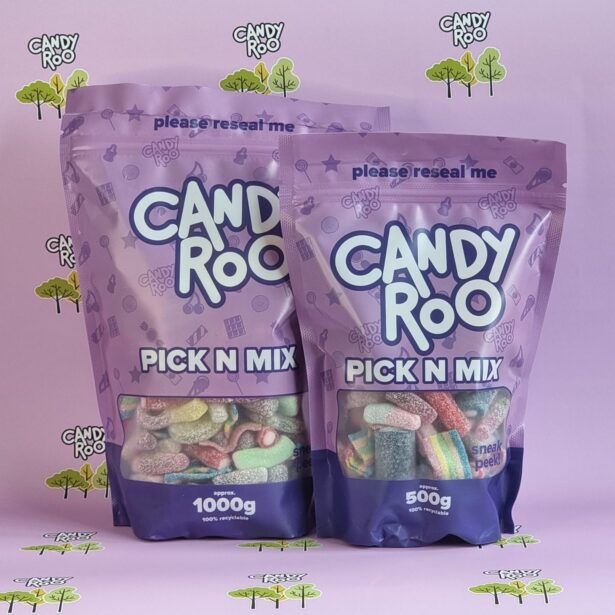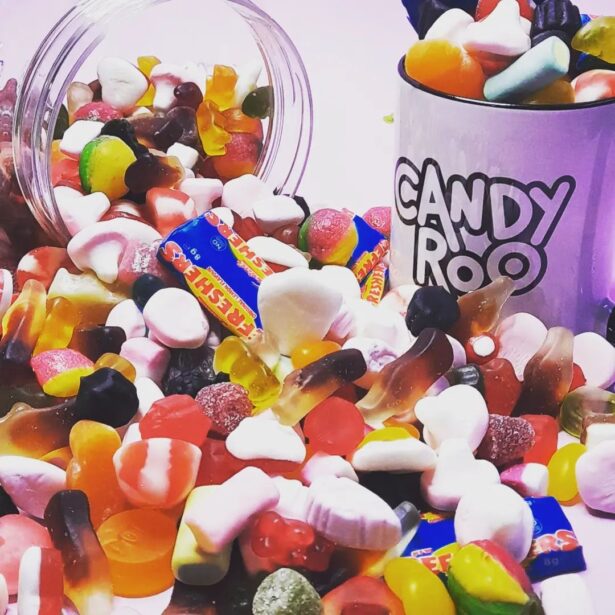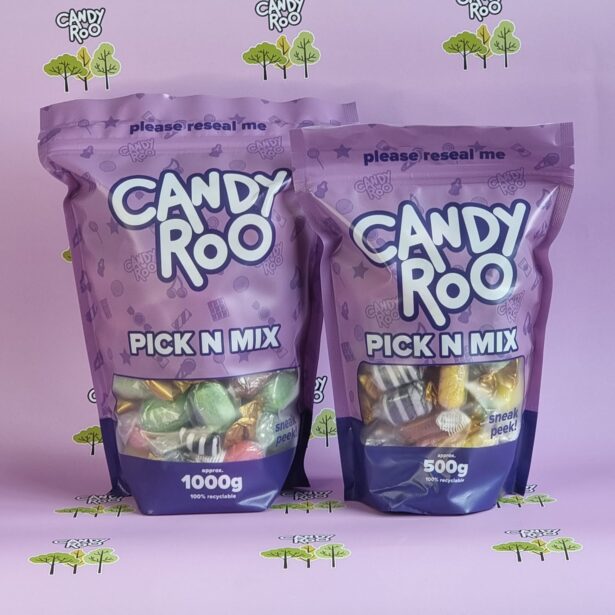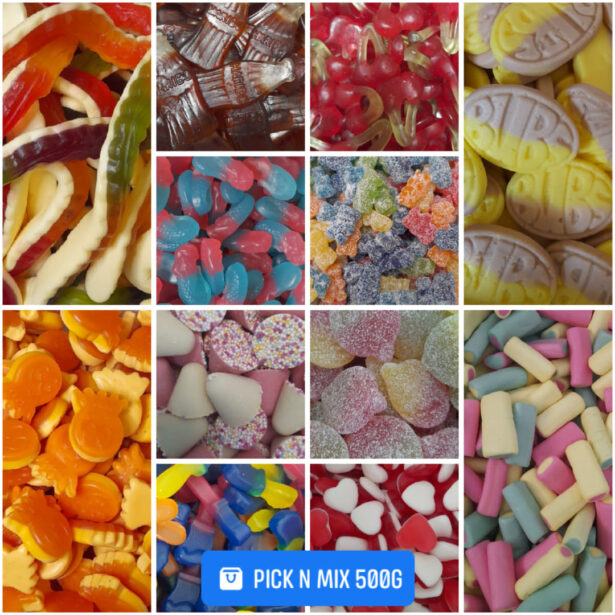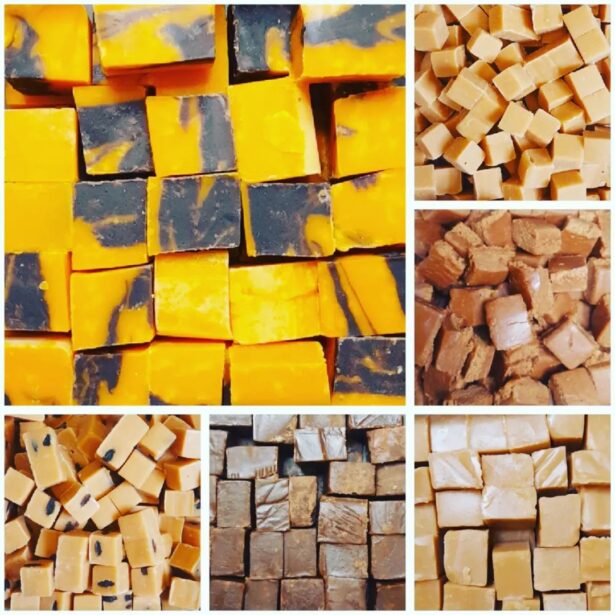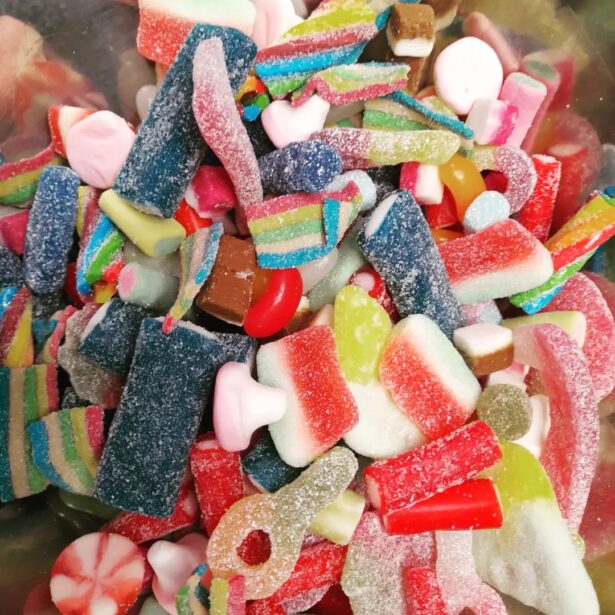 New product from Reviiv Light… Knee+
Reviiv Light is a company that is dedicated to getting people back on their feet and able to exercise with confidence in movement & physical strength.
(use code INTOUCHRUGBY for 10% off)
Reviiv Knee+
Move Comfortably.
Pain-Free.
Knee+ is a safe, non-invasive, enhanced light therapy device specially engineered to relieve knee pain and support your recovery process… see the full story & buy @ https://reviivlight.com/
Amazing Read! The Bucharest Dossier by William Maz
Chanticleer International Book Awards 2020 Grand Prize Winner in Global Thrillers
Bill Hefflin is a man apart—apart from life, apart from his homeland, apart from love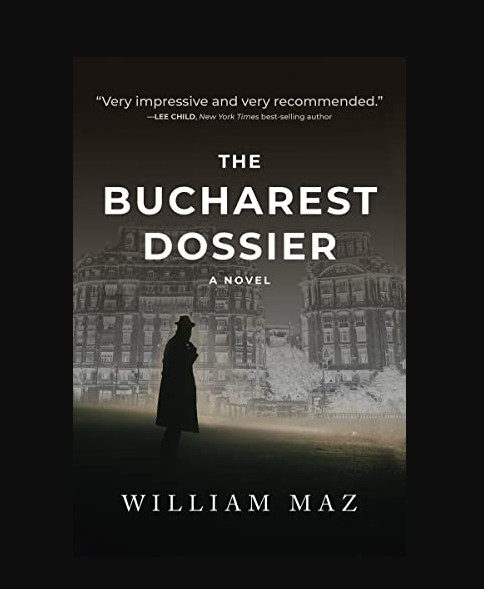 At the start of the 1989 uprising in Romania, CIA analyst Bill Hefflin—a disillusioned Romanian expat—arrives in Bucharest at the insistence of his KGB asset, code-named Boris. As Hefflin becomes embroiled in an uprising that turns into a brutal revolution, nothing is as it seems, including the search for his childhood love, which has taken on mythical proportions.
With the bloody events unfolding at blinding speed, Hefflin realizes the revolution is manipulated by outside forces, including his own CIA and Boris—the puppeteer who seems to be pulling all the strings of Hefflin's life.
The Bourne Identity Meets John le Carre's The Spy Who Came In from the Cold

The Arc4Health Complete Kit is approved as a Class IIa medical device for pain management and tissue repair arcmicrotech.com/arc4health/ (available on interest free credit)
(For £20 your order use code GW6APA)
Arc4Health is a remarkably small wearable device that is drug free and non-invasive. It also has regulatory approval as a Class IIa medical device for pain management and tissue repair.
It works by automatically generating a complex series of microcurrents with a simple, one finger operation. In fact, it delivers over 4.6 million permutations within a single treatment
programme.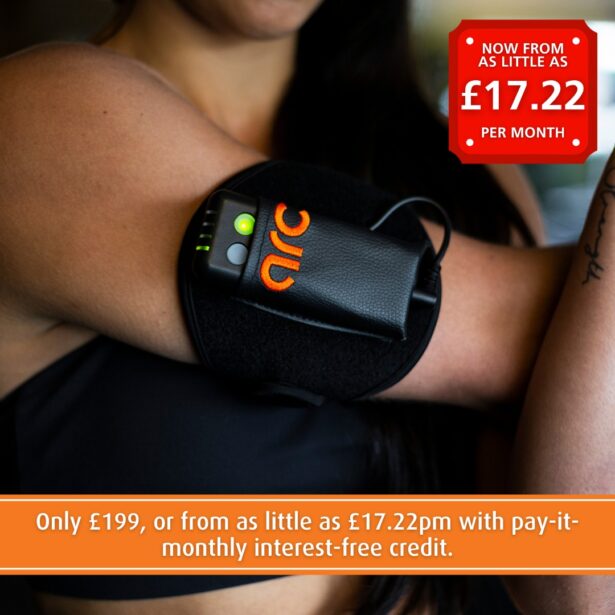 When an injury occurs, the body's natural electrical frequencies can be disrupted, reducing the production of Adenosine Triphosphate (ATP) within the damaged cells. ATP is the energy providing molecule required for all metabolic cellular processes – and is essential for pain management and tissue repair. When tissue is repaired, inflammation is reduced. And inflammation is how the body perceives pain.
The application of Microcurrent Therapy aims to support the body's natural repair process and to help it trigger the production of ATP. Simply put, the sooner the body can start a repair, the sooner it can finish. When an injury is repaired faster, there is less chance of recurrence as, due to working with softer tissue, the repair can be stronger.
We'd love to say our microcurrent devices are the most effective in the world, but in truth, the body is the most complex, amazing and effective microcurrent device ever created. It just sometimes needs a helping hand.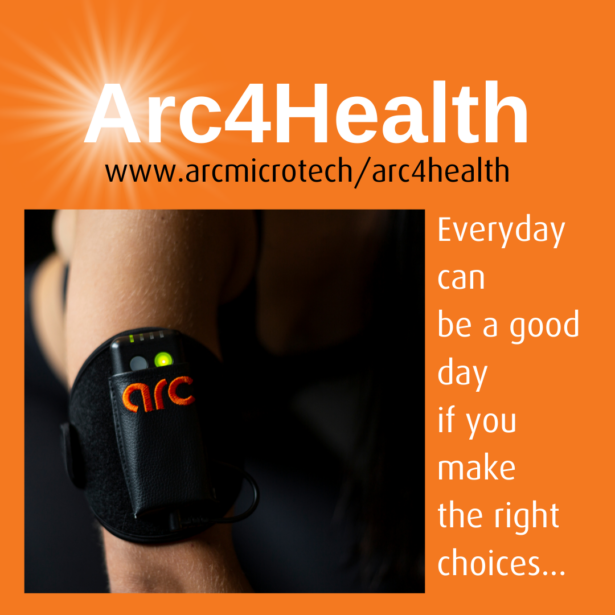 Please note: Like all devices that use modern batteries, the Arc4Health uses a lithium ion battery. Charged on a reasonably regular basis in order to maintain optimal battery life and condition
Whats Included in the Kit?
The Arc4Health Complete Kit includes the following:
• 1 x Delivery Unit
• 1 x Arm Strap
• 2 x Pairs of Self Adhesive Conductive Pads
• 1 x 250ml Bottle of Conductive Gel
• 1 x Charger
• 1 x User Manual
Aches, pains, pulls, sprains, swelling, irritation, stresses and strains. It never seems to stop. Perhaps the question we should really be asking is 'what can we stop from starting?'.
People tend to buy an Arc4Health for a particular, obvious injury, and while we do appreciate this, it slightly misses both the point of Microcurrent therapy and where the real power of our devices lies.
Which is everywhere.
Microcurrent has a systemic effect, which means the effect is felt throughout the entire body, and not just a specific part of it.
Wherever there is a deficit of Adenosine Triphosphate within the cells (ATP) there is also some form of injury or trauma present.
ATP is the energy-providing molecule required for all metabolic cellular processes and is essential for pain management and tissue repair.
When tissue is repaired, inflammation is reduced. And inflammation is how the body perceives pain.
Arc4Health produces over 4.2 million pulses of microcurrent per treatment, at a similar power to your body's own bio-currents. The treatment aims to support the body's natural repair process and to help the regeneration of ATP which then provides the energy required to reduce inflammation. This leads to faster pain management and tissue repair.
Simply put, the sooner the body can start a repair, the sooner it can finish. Also, when an injury is repaired faster, there is less chance of recurrence because the body is working with softer tissue so the repair can be stronger.
Our customers know exactly why they buy an Arc4Health, but quickly learn why they continue to use it so frequently once they've seen what else it can do
Our devices are used by over 70 Olympians, Premier Division Football Clubs, National Sports Teams and many elite athletes around the world.
These are the kind of people who have cutting edge healthcare facilities and unlimited resources at their disposal, who continually seek out the very latest equipment and have the most specialised expertise to test and measure performance with. In short, they know what works and they know what doesn't. Recent independent clinical studies with our devices on DOMS (Delayed Onset Muscle Soreness) showed remarkable results when measured over an 8-week period.
After performing an exercise-induced muscle soreness protocol (heavy intense workout), Microcurrent significantly reduced DOMS by up to 83.3% after 48 hours, the only device in the trial to do so.
When there is an injury to tissue or trauma present within the body, its own bio-currents can be disturbed, and the rate of Adenosine Triphosphate (ATP) production reduced within the compromised or
affected cells. ATP is vital for all metabolic cellular processes and is essential for tissue repair and also pain management. Arc4Health works by introducing over 4.2 million permutations of
microcurrent into the body. This can help kick start the body's own natural repair process by encouraging the regeneration of ATP. The sooner a repair can start, the sooner it can finish.
And the faster you recover, the quicker you can train hard again, and for longer periods.
1. Chang N, Van Hoff H, Bockx E, et al. (1982). The effect of electric currents on ATP generation, protein synthesis, and membrane transport in rat skin. Clinical Orthopaedics, 171, 264-72.
2. Bailey, S. (1999). How microcurrent stimulation produces ATP – One mechanism. Dynamic Chiropractic, 17 (18), 6.
3. Poltawski, L. and Watson, T. (2009). Bioelectricity and microcurrent therapy for tissue healing – a narrative review. Physical Therapy Reviews, 14(2), 104-114.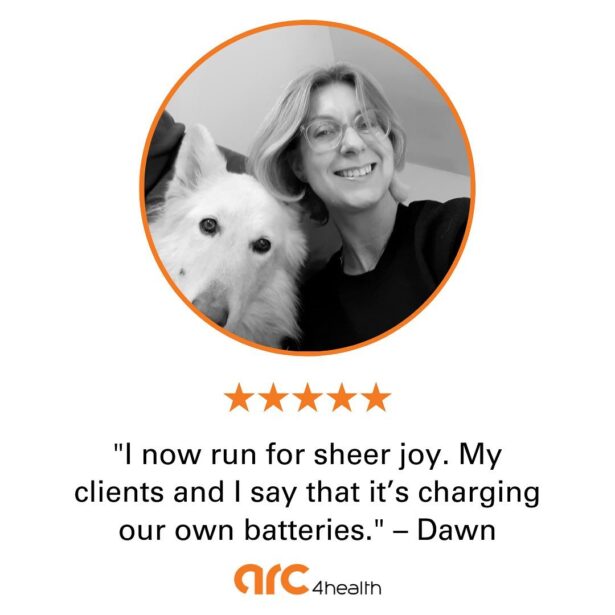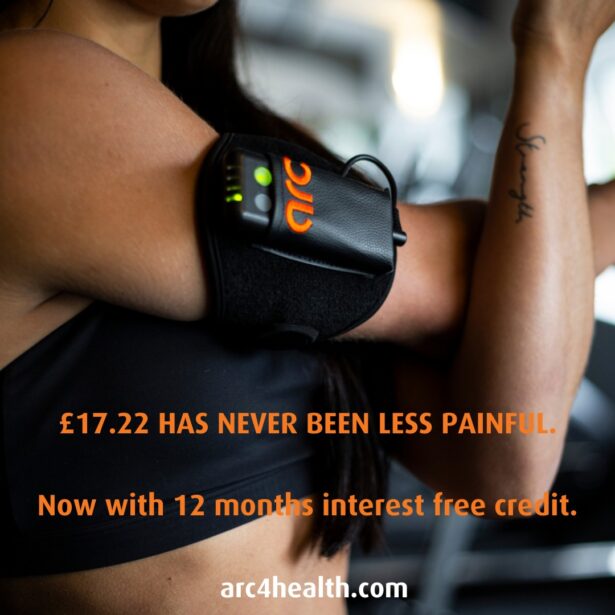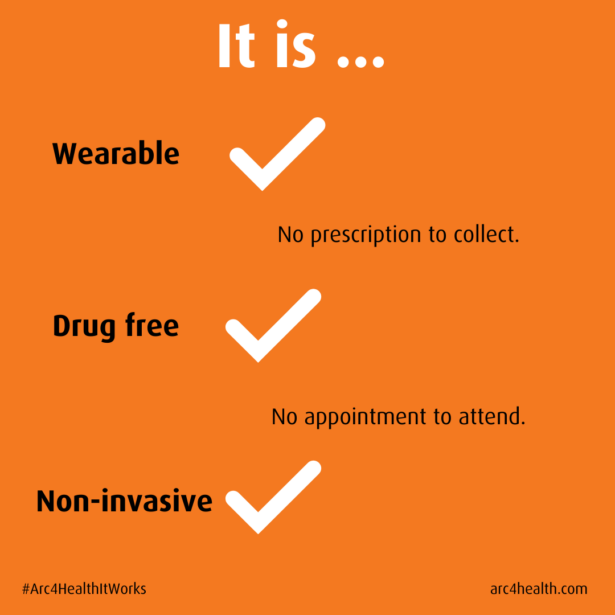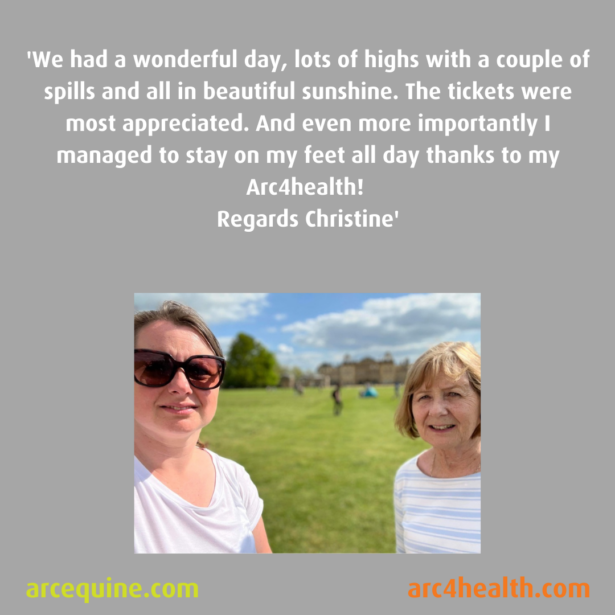 BurntPeach portraits and prints are incredibly popular at fathers Day. burntpeach.co.uk
The Colour Collection makes a striking and unique portrait of your favourite people.
Hand-drawn from individual photographs supplied by you, each portrait captures the detailed characteristics that make your favourite people so unique. As long as you're happy with the photographs you supply,
you should be delighted with the final portraits.
Colour Collection portraits are available in a variety of sizes depending on how much wall space you have to play with.
Sold unframed and printed on a beautiful enhanced matte fine art paper, 200gsm. It makes every portrait look amazing, seriously wait and see for yourself.
View product on company website: https://burntpeach.co.uk/collections/portraits/products/colour-collection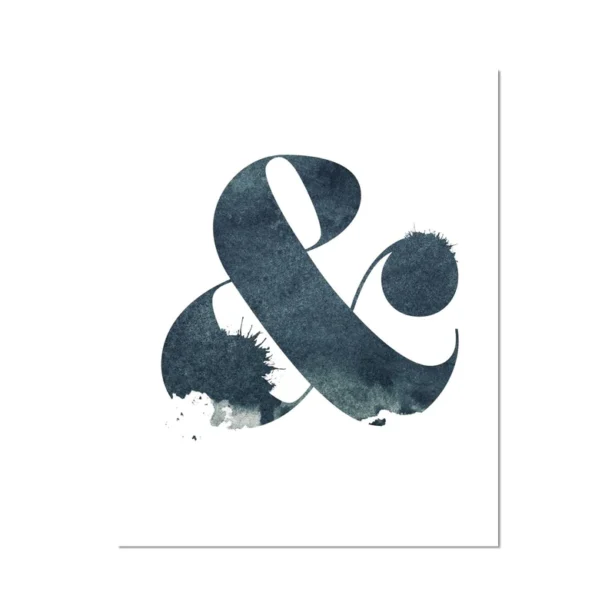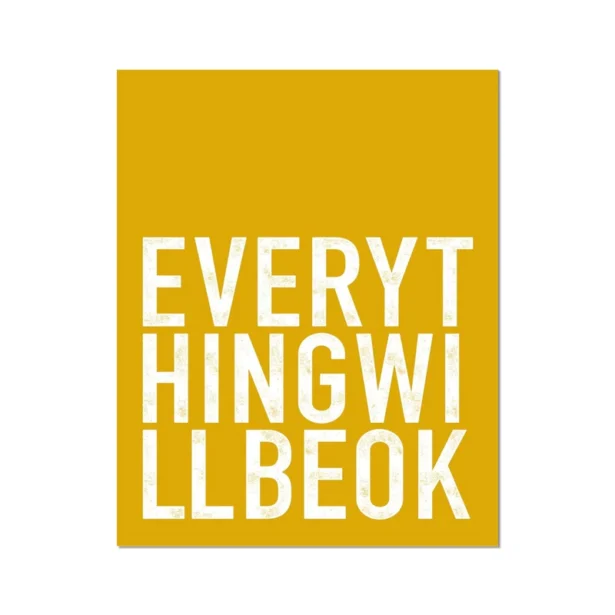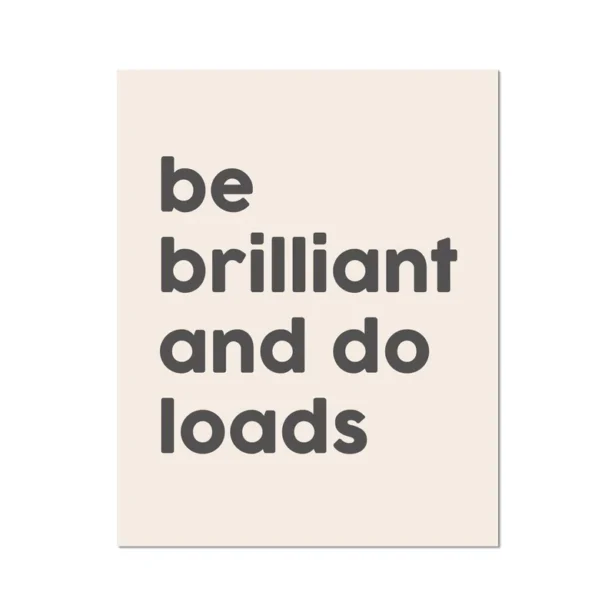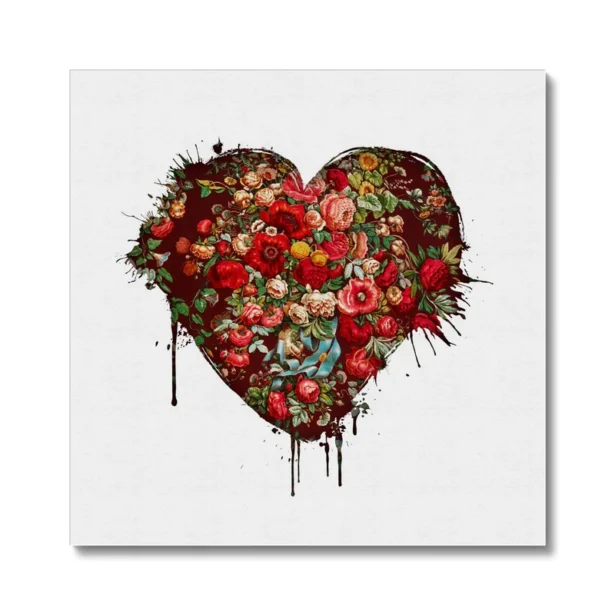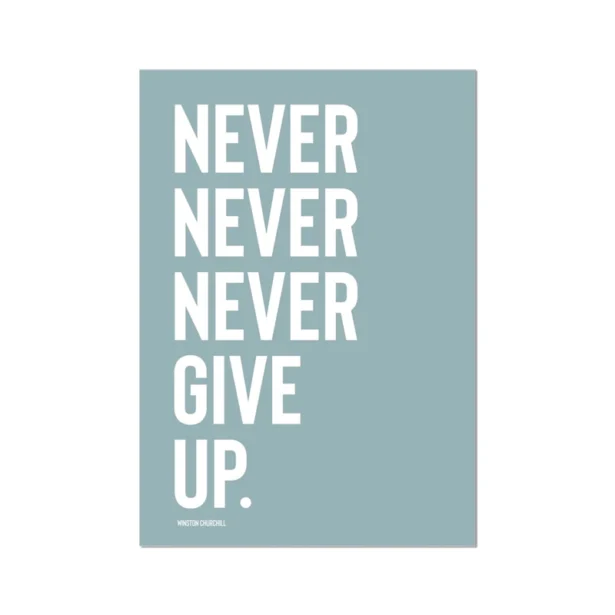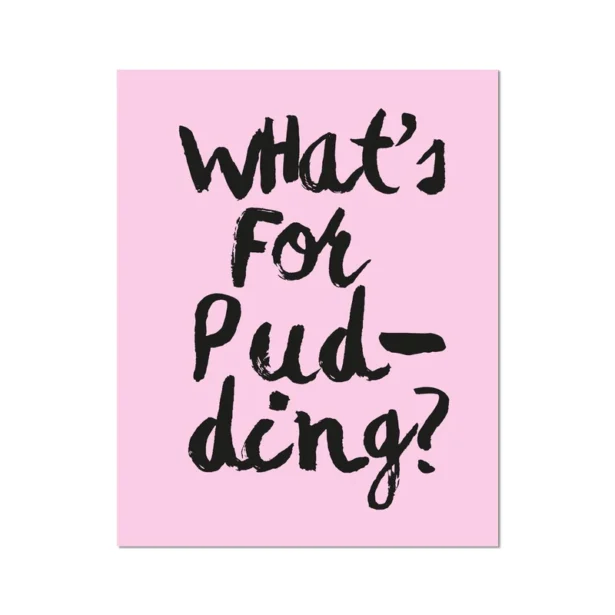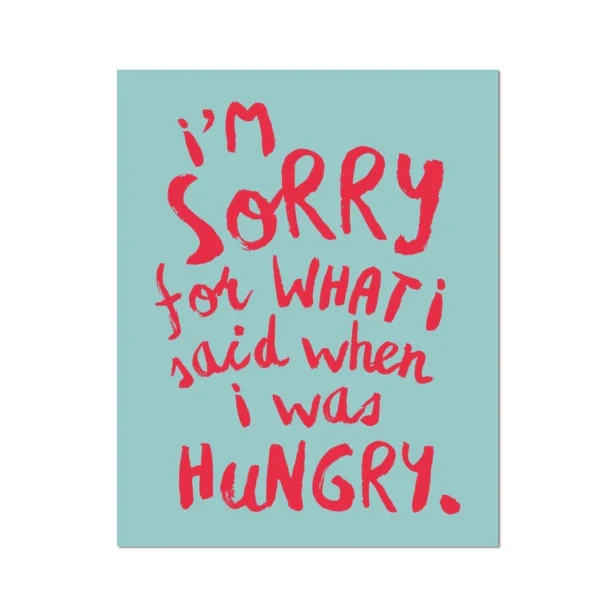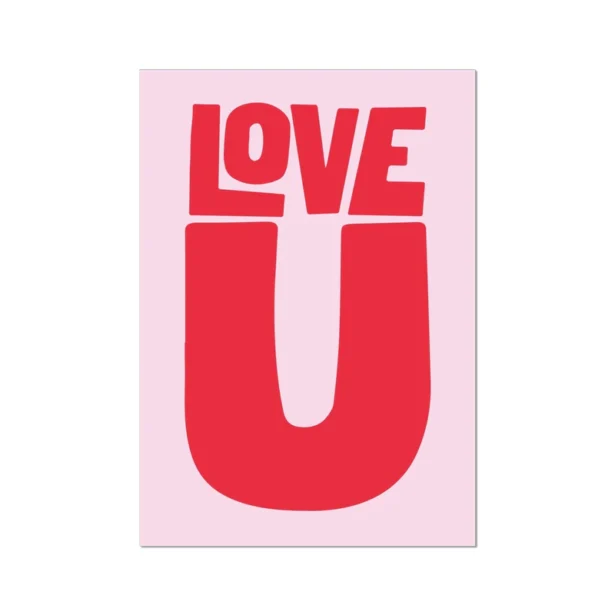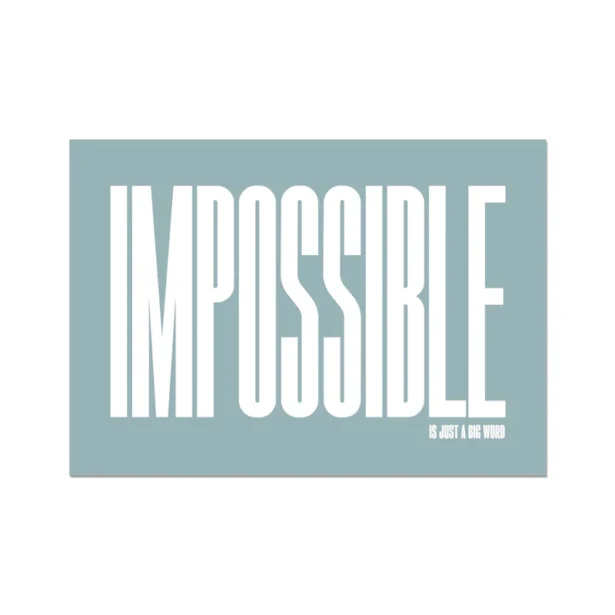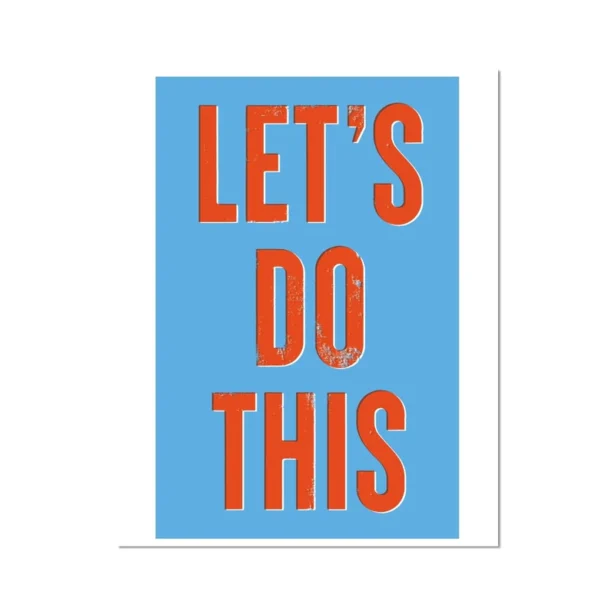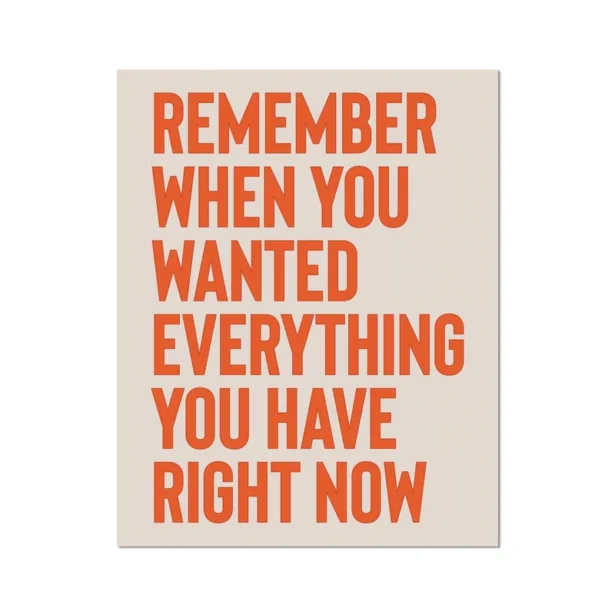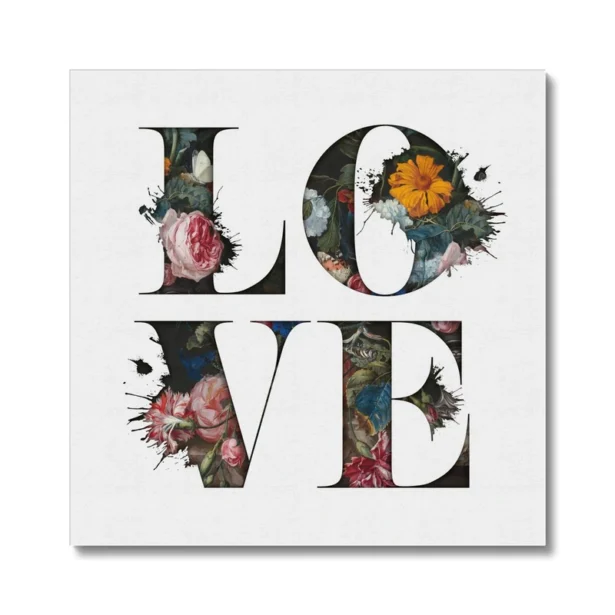 Filtr-Grip® Gripper Handy Tool Would Makes a Great Father's Day Gift Its a do-it-yourself mechanical hand tool that is really great for guys! It will get used! www.filtrgrip.com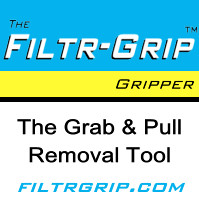 It's:
– Useful
– Inexpensive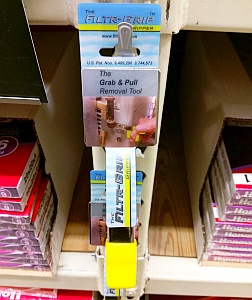 – Well made
– Unique in the Marketplace
– Multi-purpose: clamp and gripper rolled intoone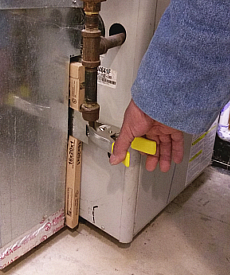 Mark S. Gordon is the Inventor of the Patented Filtr-Grip® Gripper
Filtr-Grip®, LLC
filtrgrip@gmail.com
Sons – digital health start up tackling men's mild health conditions. Sons offer products to fight hair loss and improve gut, brain, and immune health.
They have also recently launched a beard booster.
(Sons are offering 40% discount off first purchases on plans – FATHERS40)
Up your beard game
Sons Beard Booster is for men who want to grow thicker, fuller beards. If you suffer from patchy or irregular hair growth, their clinically tested products are all you need.
See more and buy @ :- https://sons.co.uk/pages/beard-growth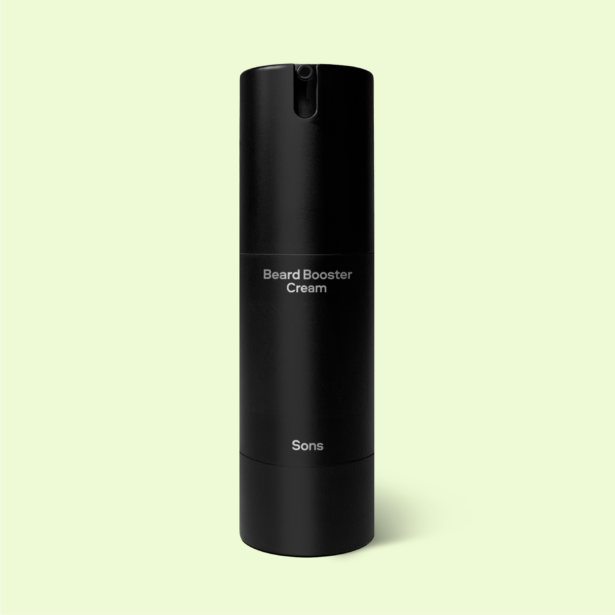 "We help men make informed decisions about health issues they often don't talk about – like how to keep their hair – and deliver reassuringly safe and reasonably priced products to their doors."
See the full range @ :- https://sons.co.uk/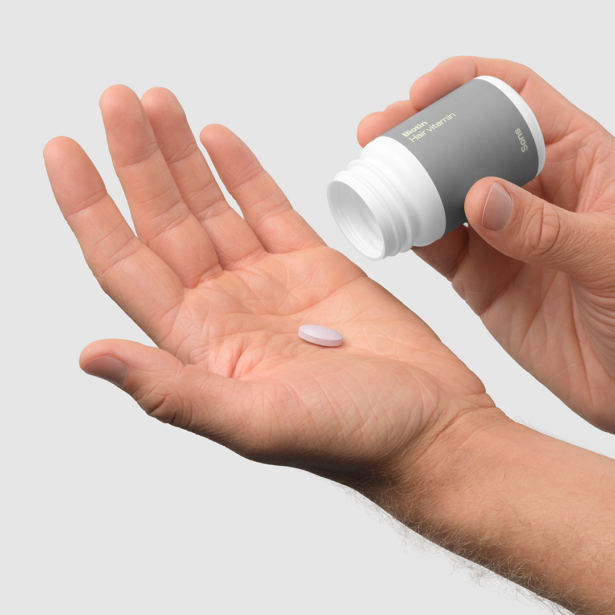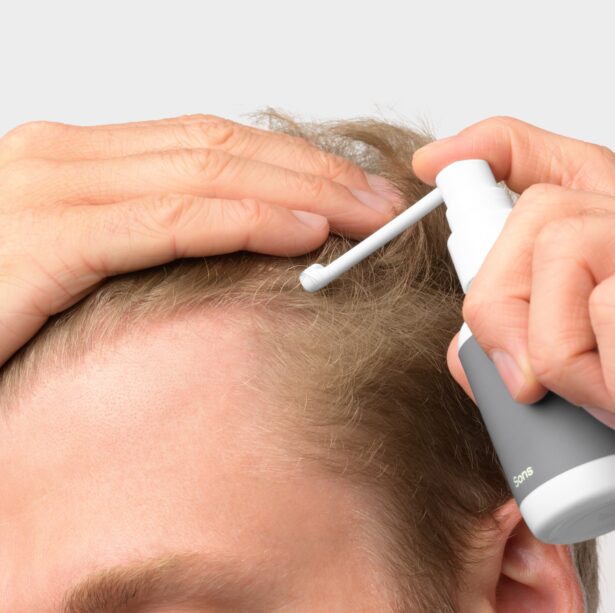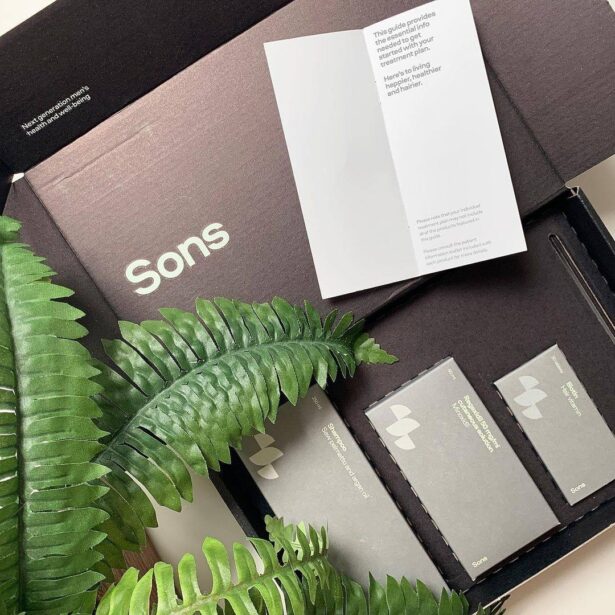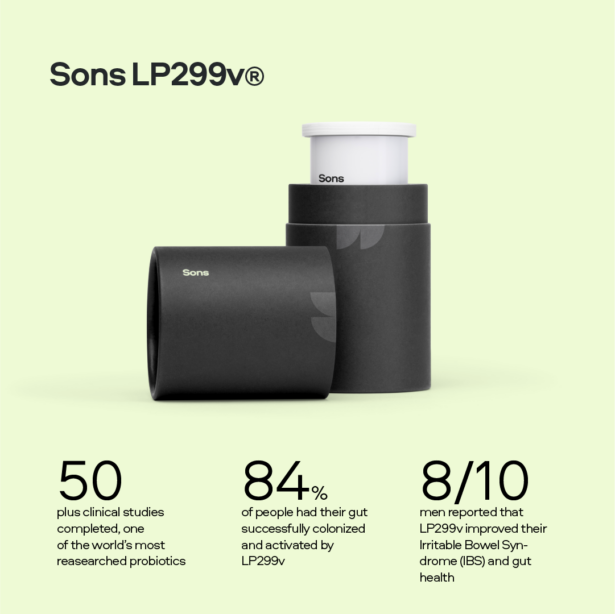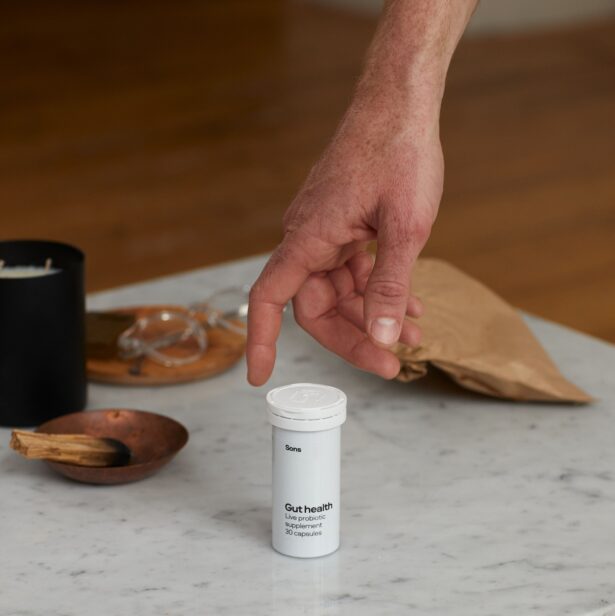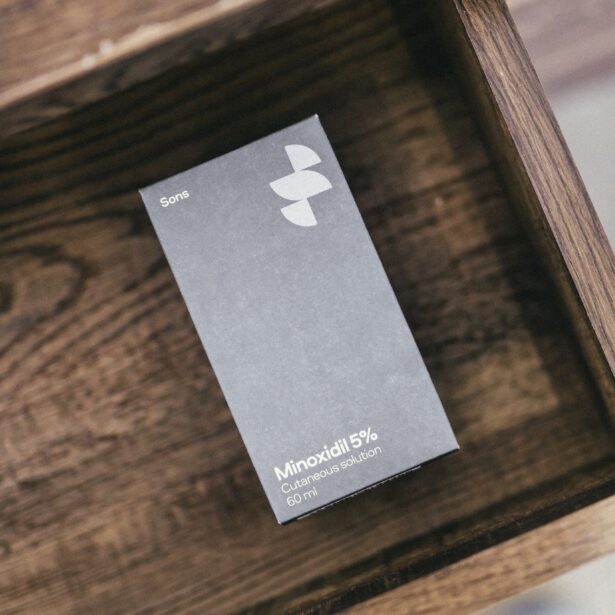 The must-have foodie gift for dads this Father's Day. The Cheese Connoisseur's Handbook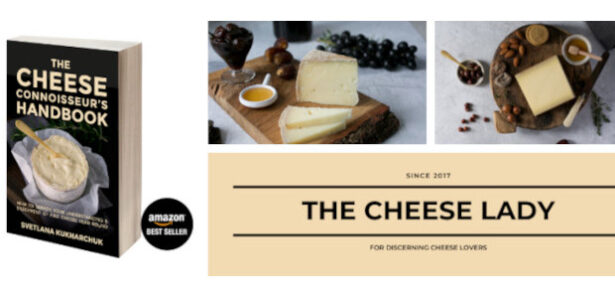 The Cheese Connoisseur's Handbook is the perfect gift for Dad this Father's Day as it's packed with cheese information to increase your
understanding and knowledge of cheese.
Author Svetlana is keen for the reader to learn more about cheese and what cheese is perfect for their palate and how to pair them with a
drink for any occasion.
The book is aimed at those wanting to learn about cheese or increase their cheese know how, the book contains something for everyone, in an
easy way to learn and enjoy cheese.
So at £12.99, this is a great gift this Father's Day, you could even add the cheese to go with it.
The book is available via Amazon or on The Cheese Lady website https://thecheeselady.co.uk/
1. Prime Mind: optimized.co.za/products/prime-mind?_pos=1&_sid=5a3acb25e&_ss=r
Prime Mind is a cognitive enhancing supplement designed for pure mental performance, when you need it most!
2. AiroFit Active or AiroFit Pro: optimized.co.za/products/airofit-active?_pos=1&_sid=cde324721&_ss=r OR https://optimized.co.za/products/airofit-pro?_pos=2&_sid=cde324721&_ss=r
The AiroFit devices are breathing training devices, designed to train your respiratory strength, accessible lung capacity, anaerobic threshold, and other areas of your breathing.
3. TrueDark Blue Light Blocking Glasses: optimized.co.za/collections/true-dark
The TrueDark Blue Light Blocking Glasses are designed to block out blue light at night, which has a major effect on sleep quality.
4. Kimera Koffee: optimized.co.za/products/kimera-coffee-original-blend?_pos=2&_sid=be1eaf1ea&_ss=r
Kimera Koffee is a blend of coffee that offers a delightful fusion of organic Brazilian coffee beans and brain vitamins which include Taurine, Alpha GPC, DMAE and L-Theanine. This medium roast features balanced and straightforward aromas and flavor notes with the faint chocolate hints we all know and love.
Derek Bell MBE Limited Edition Orange Spice Gin. Derek Bell MBE has enjoyed one of the most successful, diverse and wide ranging racing careers of any British racing drivers. A career which has spanned over 50 years.
Bell is best known as the consumate endurance sports car driver who won the Le Mans 24 Hours five times and the Daytona 24 hours three times and the World Sportscar Championship twice.
This Limited edition 48% proof gin is limited to 917 bottles, the Bell Enamel Helmet badge is sequentially numbered and keeps the Orange leather neck collar in place.
Orange Spice Gin has the following botanicals and is perfect as a cocktail mixed with prosecco or champagne. Botanicals include , Orange Zest, Juniper, Orange Blossom, Pink Peppercorns, Cardamom, Ginger, Allspice and Cinnamon.
www.classicracingspirit.com
Price: £75
Sci Fi Poster – Alien Planet and Space Ships Metal Print from Wallsauce.com
High-quality gaming metal print available at Wallsauce.com. Made in the UK, this aluminium print is available in a range of sizes and finishes, including matt and gloss.
Prices start from £65
*Only available in the UK
www.wallsauce.com/metal-prints/fantasy-and-science-fiction-metal-prints/alien-planet-and-space-ships
Laura Doyle (lauradoyle.org/). New York Times Bestselling Author with over 25 years of experience in relationship coaching. Featured on Good Morning America, Dateline, Time, and a few other noteworthy sources as well.
Below are her absolute must-haves for Father's Day.
1. Dad's Playbook
Perfect inspiration and motivational book for dads that love sports. Full of quotes and helpful advice from the greatest football coaches the sports world has seen and created specifically to encourage both new and old dads alike.
2. BBQ Spices and Seasonings Set
Men and their meat! Wonderful gift for any dad that loves to grill. Made from natural ingredients in small batches to create a more full flavor palette.
3. A MasterClass Subscription
Do you have a dad that loves to learn new things or create new experiences? MasterClass is an exemplary gift that encourages him to develop a new skill set or learn something new that he never considered before. Either way, you are giving the gift of curiosity and personal growth.
Away from the Ordinary presents Old and Rare – 186 Years of Whisky Excellence in One Gift Set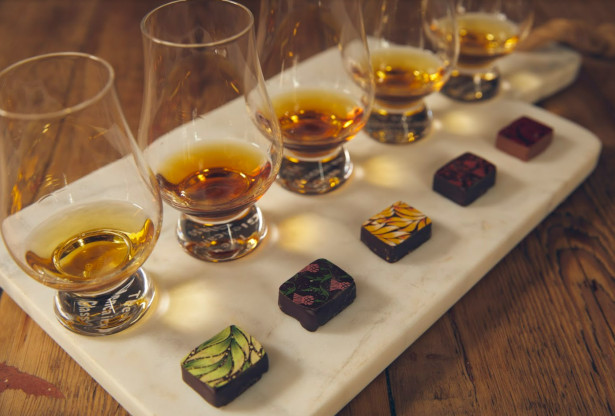 Away from the Ordinary, a company that specializes in luxury and unique Scottish experiences, has curated a whisky tasting pack which is guaranteed to thrill and delight any Scotch whisky fan, no matter what their level of knowledge or experience.
This boutique Scottish company, which is already well known for its whisky tastings, has really pushed the boundaries with this new limited edition gift set. Entitled Old and Rare, this set more than lives it up to its name: Five meticulously distilled, refined, and aged Scottish whiskies are included – with the youngest being a dynamic 30-year-old dram, and the oldest being a powerful and iconic 50-year-old Speyside malt.
The tasting set is a masterclass in aged spirit, covering two of Scotland's most revered distilling regions; the beautifully rugged and windswept isle of Islay, and the internationally celebrated Speyside area.
Old and Rare has been created and curated by Away from the Ordinary's CEO and Founder, Aeneas O'Hara. The set includes detailed tastings notes which help to ensure that the tasting experience is both deeply enjoyable and informative.
Aeneas commented:
"The ubiquitous love of Scottish whisky, and the ingrained culture which accompanies it, is always something I have been incredibly proud of. To be able to travel to almost anywhere in the world and see a product of a small Scottish village displayed proudly on a shelf never fails to give me a feeling of warmth and happiness.
To have the opportunity to bring together such an impressive array of Scottish spirit in one tasting set is genuinely both exciting and humbling. Age statement definitely does not define quality, but to have 186 years of Scottish passion and expertise bottled and available in one tasting is thrilling.
Each of these drams have been chosen for their narrative, their heritage, and their exquisite properties. We are confident that for anyone who is lucky enough to try Old and Rare, it will be a whisky experience like no other they have ever had"
Old and Rare is available now from www.watchwithwhisky.com for $580 USD. Please allow for 12 days for shipping.
Voyager expedition flask with compass
www.dalvey.com/voyager-expedition-flask-with-turquoise-compass-03429
Forthe man that deserves a drink for working hard and playing hard. This flask is aperfect companion as his drink of choice will always be in his pocket. Shouldhe get lost in the crowd or the forest, it has a compass to show him the way. Wecan even engrave it so that you can tell him how much you appreciate him.Making it all the more special.
Pansy's Naturals Healing Scar Butter
Calm and revive dry skin with an organic blend of medicinal plants that have an extraordinary history. Charged with nutrients,phyto-ceramides, and antioxidants, key ingredients are hand-picked specifically to help repair the skin's natural moisture barrier and build resistance, thereparative Scar Balm is made with a natural blend of medicinal botanicals that rejuvenate stressed skin while restoring moisture and even texture.
Count on the intensive care of the bees wax and rich substances derived from natural oils to quickly turn even rough skin velvety soft again and provide continued protection. A fateful guardian in cold, windy weather, an overnight intense moisture mask and a superb flight cream, this is a universal salve for exceptionally dry, rough & unhappy skin that soothes chaves and scrapes from your toes to your noggin, transforms exceptionally rough patches to completely re-conditioned, nourished, super hydrated &silky skin.
Key Ingredients
Shea Butter and Rosehip Seed Oil : Works on a cellular level to heal and revitalize skin.
Lavender-Rose Geranium essential oils: Minimizes scarring.
www.pansysnaturalbathandbodycare.com/collections/bodycare/products/copy-of-healing-scar-butter
Samsung Premiere LSP9T
$6,497.99
www.projectorscreen.com/samsung-lsp9t-4k-ultra-short-throw-laser-projector.html
If you're a tech enthusiast or cinephile the Samsung LSP9T ultra short throw projector is for you. This super-bright 2800 lumen triple laser projector provides a stunningly immersive 4K resolution image up to 130 inches (4 times larger than a 65 inch flatscreen TV) with the most vibrant colors, and a superior built in soundbar. And it does all this from as little as 4 inches from the screen. This projector is king of the ultra short throw projectors and thanks to it's 4K resolution makes it the perfect pairing for the new Xbox Series X or Playstaion 5. It's designed to work gloriously, even in well lit rooms like a living room, making it perfect for apartment living. You'll be completely absorbed into every movie, tv show, video game or sporting event you put up on your display surface making it completely worth the high price tag. Your place will be the only place you and your friends will want to watch anything.
The sleek polished white casing looks great in any living room regardless of style. It features rounded corners and an attractive fabric cover for the speakers on the front of the unit. The first time I turned it on I was absolutely blown away by the detail and vibrancy of the colors on the projector screen. Once you experience the picture for yourself, it will be the only way you want to watch anything.
Epson LS300 Ultra Short Throw Projector
$1,999
www.projectorscreen.com/epson-epiqvision-ultra-ls300-smart-streaming-laser-projector-v11ha07120-black.html
While it lacks the outstanding 4K picture of its big brother, the Epson LS500, this 1080p ultra short throw projector produces fantastic pictures and sound making it a great choice for the post college lifestyle. By placing the LS300 UST laser projector just inches from the wall you can experience TV shows, sports, movies, video games and more like you've never before with up to an astonishing 120 inch screen size. It's the perfect living room projector thanks to its 3600 lumen laser light source, allowing it to work in even well-lit rooms. This smart projector features built in Chromecast and includes streaming channels like Hulu, HBO, Disney+, YouTube and more!
Designed with simplicity in mind, the Epson EpiqVision LS300 Streaming Laser Projector has a clean and modern aesthetic to beautifully fit in with any décor. The bright vibrant colors of this ultra short throw's picture look outstanding on the screen compared to any small, boring LED TVs
Wooden Birdhouse (Made of fig wood, reforested wood. Ideal for bird-loving Fathers, plus it helps to protect native bird species. Check out the reviews!) – www.amazon.com/dp/B08FXNZQS5
Hori Knife (A versatile and durable tool for Fathers who love working on his garden!) – www.amazon.com/dp/B08G19YJ7D
Spiral Notebooks (Made of FSC certified recycled paper, comes in a handy size and perfect for Fathers who loved writing! Can serve dad well as a field notebook) – www.amazon.com/dp/B08DHNDR3W
Step Stool (Ideal for dad who love watching netflix and chilling at home! Made of rubberwood – recycled wood, a sustainable source.) – www.amazon.com/dp/B09BM5VV7P
BABEL Alchemy is a distinctive line of PREMIUM BEARD CARE products that has been featured in Esquire, GQ, Men's Fitness and Ask Men magazines,
For a perfect father's day, birthday, or anniversary gift, help your favourite bearded man elevate his grooming ritual. BABEL Alchemy is a distinctive line of PREMIUM BEARD CARE products that has been featured in Esquire, GQ, Men's Fitness and Ask Men magazines, Created for the sophisticated man who cares about his beard and formulated with care, every item from Babel Alchemy's luxe line is made with all natural, organic ingredients. This unique, high end line includes a dedicated beard wash, (a targeted treatment designed especially for the more discerning man,) a beard oil (infused with argan oil, avocado oil, almond oil and other unique ingredients,) and a beard balm that helps soften and condition the beard, while taming flyaways.
www.babelalchemy.com/
The Fitbit Versa 2 is a great Father's Day gift for the athletic dad. The Versa tracks all your workouts, gives you tips on how to improve, and, best of all, allows your dad to share his results with his workout buddies. This makes the Versa an awesome gift for sporty fathers who want to compete with their buddies on workouts and other forms of exercise. And don't worry if your dad is not very tech-savvy. The Versa is very user-friendly and suitable for tech nerds as well as your everyday person.
www.fitbit.com/global/us/products/smartwatches/versa
Suede Camel Pick & Sleep Dog Carrier
Not only will your dog love the soft feel. As it's a Pick&Sleep model, you can count on the fact that your doggy will love his new bed on the go. Fold over the sides, and you'll find that this instant bed may often replace his/her actual bed at home.
www.suzys.uk/products/xuede-camel-pick-sleep-dog-pet-carry-bag
Price: £150
Show how much you care with a personalised gift this Father's Day
This Father's Day, choose a gift that is unique to him and one that he can treasure forever. Pick from high-quality wall art he can display in his home, a photobook filled with photos that will make him smile or a personalised apron so that he can cook in style.
Whether you're shopping for dad, grandad or someone who is just like a dad to you, CEWE has a personalised gift to suit all tastes. Each gift celebrates the precious memories and moments you've shared over the years and makes a wonderful keepsake he can cherish.
Square Photobook – up to 202 pages, from £9.99
This Father's Day, treat dad to a trip down memory lane by compiling a beautiful photobook filled with all his favourite memories. Remind him of holidays, special events and family milestones that will make him smile with every page turn.
Framed Photo Prints – from £16.48
For a gift he can display in his home and admire for the years to come, choose a framed photo print that captures your favourite photo of the two of you. Whether it's a family trip or a precious milestone, this is a gift that will be enjoyed every day of the year.
Personalised Apron – from £15.99
If the dad you're shopping for is the cook of the house, a novice baker or king of the BBQ – treat him to a personalised apron that will take his cooking experience to the next level. This thoughtful gift will show just how well you know him this Father's Day.
Personalised Water Bottle – from £26.99
For a practical gift he's sure to utilise every day – treat him to a personalised water bottle complete with a photo and text of your choice. This unique gift is sure to brighten up his desk at work or his weekend adventures.
Personalised Phone Cases, from £14.99
If your dad always has his phone to hand – a personalised phone case is the ideal gift. Quick and simple to make, this is the perfect way to bring those precious memories into everyday life. Choose a photo and text of your choice to make an ideal personalised gift.
Father's Day Gift Ideas from Perfume Direct
• Fragrances and gifts sets starting from under £25.00
• Great deals on designer scents and gift sets
A brand new fragrance is the perfect Father's Day treat and a gift that he can use day after day. With great savings on best-selling designer scents and gift sets, here is PerfumeDirect.com's edit of its top Father's Day gift ideas guaranteed to get you in your dad's good books this 19th June.
Gift ideas under £30
Abercrombie & Fitch Away Man Eau de Toilette, 30ml – £23.99
For the explorer in your life, the man who loves trying new experiences and travelling to new places. Fragrant, earthy and spicy thanks to pineapple, violet, ginger and sandalwood. Available in 30ml, 50ml and 100ml.
Mont Blanc Explorer Eau de Parfum Men's Aftershave Spray, 30ml – £25.99 (down from £36.00)
A daring aromatic scent for the adventurous man. Woody and earthy with a touch of leather and vetiver. Available in 30ml, 60ml and 100ml.
Jimmy Choo Man Eau de Toilette Men's Aftershave Spray, 30ml – £25.99 (down from £32.00)
This scent embodies sophistication and confidence. It's modern and fresh but also has woody base notes. The stylish bottle will look great in any bathroom, with its brushed silver and crocodile packaging. Available in 30ml, 60ml and 100ml.
Diesel Fuel For Life Eau de Toilette, 50ml – £28.99 (down from £51.00)
Wrapped in an authentic, rugged distressed pouch, this scent is energetic, mysterious and addictive. The fruity notes of raspberry and grapefruit are grounded in woody base notes of vetiver. Available in 50ml, 75ml and 125ml.
Gift ideas under £50
Dolce & Gabbana The One for Men Eau de Toilette, 50ml – £33.99
The D&G man in your life is charismatic and sophisticated, yet warm and masculine! Spicy coriander and basil act as a spicy heart on a woody base of tobacco, amber and cedar with a finishing touch of cardamom. Available in 30ml, 50ml and 100ml.
Paco Rabanne Men's Collection Miniatures Gift Set (4x 5ml) Minis – £45.99 (down from £50.00)
For the man who loves to change up his fragrances, this set includes miniatures of Paco Rabanne 1 Million Eau De Toilette, Paco Rabanne 1 Million Parfum, Paco Rabanne Invictus Eau De Toilette and Paco Rabanne Invictus Legend Eau De Parfum.
Calvin Klein Euphoria Men's Eau de Toilette Aftershave Gift set with Aftershave balm – £48.99 (down from £69.00)
This gift set features a 100ml eau de toilette and a 20ml travel sized bottle as well as a soothing aftershave balm. The father figure in your life will love the woody fragrance of pepper and basil, underpinned with cedar and patchouli, a real treat this Father's Day!
Gift ideas under £75
Viktor & Rolf Spicebomb Night Vision Eau de Toilette Aftershave Spray, 50ml – £57.99
This explosive scent is housed in a bottle shaped like an emerald green hand grenade. Freshness of crisp, green Granny Smith apples is contrasted with notes of tonka bean, almond, red chilli clove and nutmeg, creating a spicy, explosive experience! Available in 50ml and 90ml.
Hugo Boss The Scent Le Parfum for Him Eau de Parfum, 50ml – £59.99 (down from £62.00)
A leather fragrance with ginger, spicy and oriental top notes creating an addictive and alluring scent. Available in 50ml and 100 ml.
Hermes Terre d'Hermes Eau de Toilette Men's Aftershave Spray, 50ml – £61.99 (down from £64.00)
An interesting and addictive fusion of bitter orange and grapefruit, middle notes of pepper, and a woody base of patchouli and cedar. Available in 50ml and 100ml.
For Perfume Direct's full range of aftershaves and gift sets visit www.perfumedirect.com.
FOR FATHER'S DAY (June 19, 2022)…GIVE DAD SOME JOKES HE CAN TELL THAT PEOPLE WILL ACTUALLY LAUGH AT…
GIVE HIM A BOOK OF JOKES CALLED "CRAZY ROBERT'S JOKE BOOK"
CAN'T DECIDE WHAT TO GET YOUR DAD FOR FATHER'S DAY?
Forget the BBQ stuff, forget the tools, forget the baseball cap, forget the ties…give Dad the gift he really needs…give him some jokes that people will actually laugh at!
Give him a book called "Crazy Robert's Joke Book" that you can download for a dollar on Amazon.
The jokes are by Robert Barrows, President of an advertising agency called R.M. Barrows Advertising & Public Relations in San Mateo, California.
Several of the jokes are about life during Covid, and there are also a lot of jokes about things like love and romance, health, getting older, and various other aspects of our daily lives.
You can see a FREE SAMPLE of some of the jokes in "Crazy Robert's Joke Book" and you can download the book for $1 on Amazon at www.amazon.com/dp/B08Y3V6RKR
5-star hotel The Grand, York.
The Grand is the perfect location for a Father's Day weekend getaway. The hotel is based in the centre of idyllic York and offers services such as:
• Luxury accommodation
• Onsite spa including spa & stay packages
• Discover York & Gin Discovery experiences
• Cookery school
• A range of onsite food and drink options
NEW URBAN, EARTHY COLOURS FOR THE ICONIC MICROPLANE® PREMIUM CLASSIC ZESTER
Microplane® is the pioneer of photo-etched graters, none more famous than the iconic, long-lasting, rasp-like Premium Classic Zester, created over 25 years ago. Used, and loved, by professional chefs, TV cookery show presenters and passionate home cooks around the world, the Microplane® range includes
everything you need to guarantee an excellent experience in the kitchen.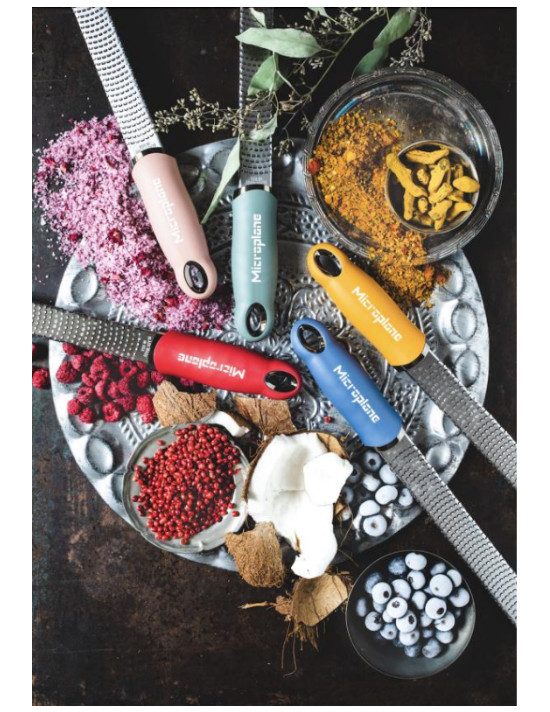 11 NEW colours, inspired by minimalistic, harmonic Scandinavian design, completely replace the original
palette (apart from Black and White, the classics!). The new chic range is subtle, warm and earthy.
Cinnamon Orange | Mustard Yellow | Sky Blue | Denim Blue | Cashmere Beige | Sage Green | Eucalyptus Green | After Dark Grey | Dusty Rose | Lipstick Pink | Pomegranate Red
In 1994, a Canadian housewife made an orange cake. Out of frustration with her old grater, she
commandeered one of her husband's favourite woodworking tools from his workshop. The blade slid
effortlessly across the orange and the zest fell like snowflakes and didn't remove the bitter pith. This
discovery laid the foundation for the creation of Microplane® kitchen graters.
Microplane® graters are distinctly different from others due to the unique photo-etching process
which creates ultra-sharp cutting edges that deliver superior performance, every time. The original,
iconic Premium Classic Zester, featuring 400 micro-teeth, is perfect for all citrus fruits, parmesan and
other hard cheese, chocolate, ginger, garlic and nutmeg. With no pressure, the food slides quickly and
easily from the blade without tearing, shredding or blocking to produce perfect results every time. The
protective case enables safe storage in a drawer. Anti-Scratch end caps protect the worktop, plate or
board when grating horizontally and provide better stability when grating vertically over pans or bowls.
The Zester is dishwasher safe, although rinsing under water is usually enough and recommended.

Adding yet more style to the legendary zester, Microplane® have replaced the original palette with a wide selection of warm, urban, earthy colours to bring functionality and elegant beauty to every kitchen décor and design.
The NEW colour range for the Microplane® Premium Classic Zester, RRP £23.95, is available from hartsofstur.com
Such awesome Father's Day gift ideas from a new family business EFFISOO effisoo.com
FFISOO are a newly launched family business that offers lifestyle products.
Their lifestyle collection contains tea and coffee essentials, which we think
suits couples of all genders.
You may see the products here: (and just a few examples below)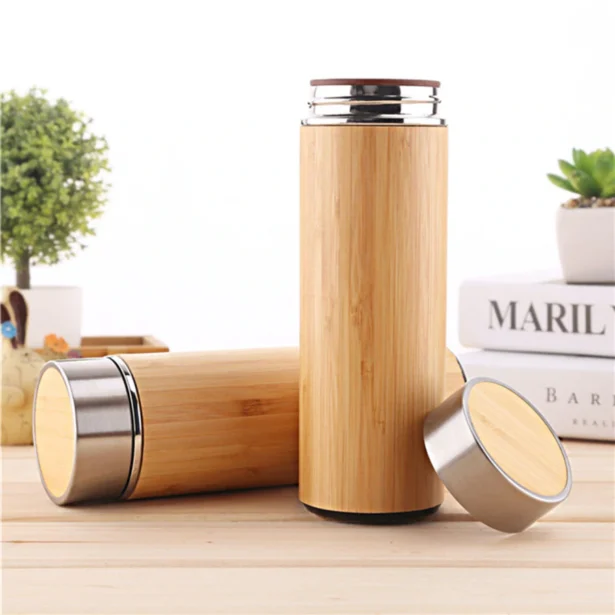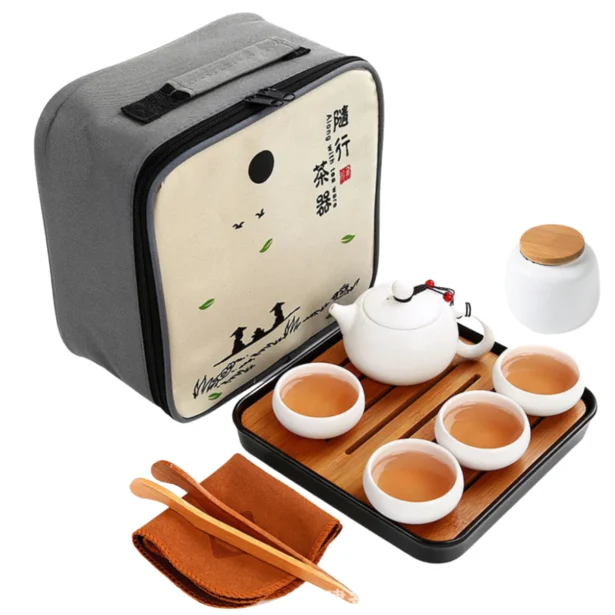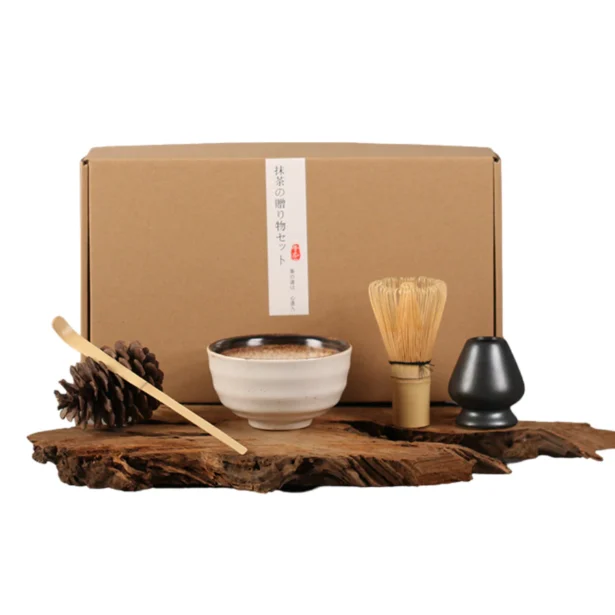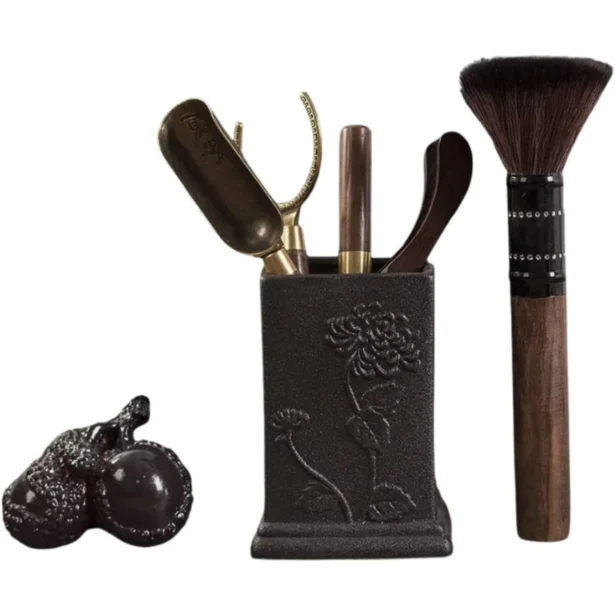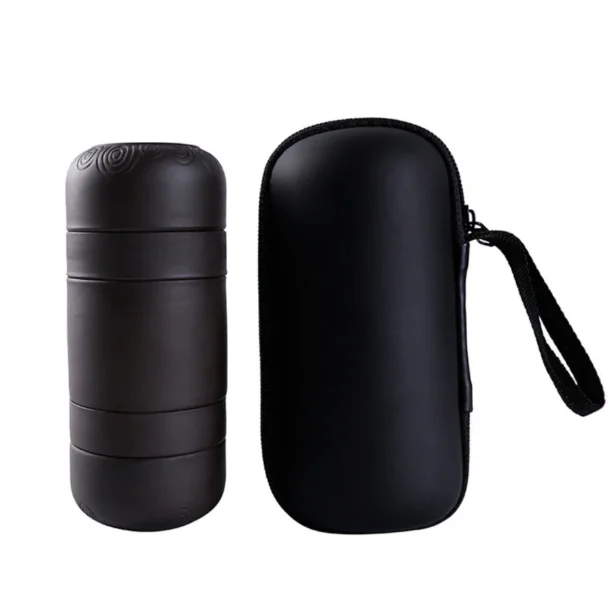 Fuel your dad's next outdoor adventure with our Father's Day bundle!
Featuring our limited edition Riptide coffee, a t-shirt, a keyring and a mug. A bundle for dads who love the outdoors.
📦 Order by 16th June for delivery by Father's Day on the 19th!
See more & buy @ :- https://southcoastroast.co.uk/
Born and bred on the South Coast, South Coast Roast has been on the coffee scene since 2008. The company is run by Kels and Imogen, two women who live and breathe great coffee and who love to champion small coffee growers around the world. They launched their new roastery in 2021 focussing on delicious flavours, speciality roasts and adventure. Each month the team launches a limited edition single-origin coffee from the best growers around the world, perfect for the adventurous coffee lover who wants to try new brews regularly. On 1st June the team is proudly launching their first ever Pridetide coffee. This is a Mexico Gesha, a complex and delicate coffee. Pridetide's flavours are elderflower, tonic and butterscotch. All of their coffee is packaged in carbon neutral coffee bags which are both plastic-free and aluminium-free but still keep the delicious coffee perfectly fresh.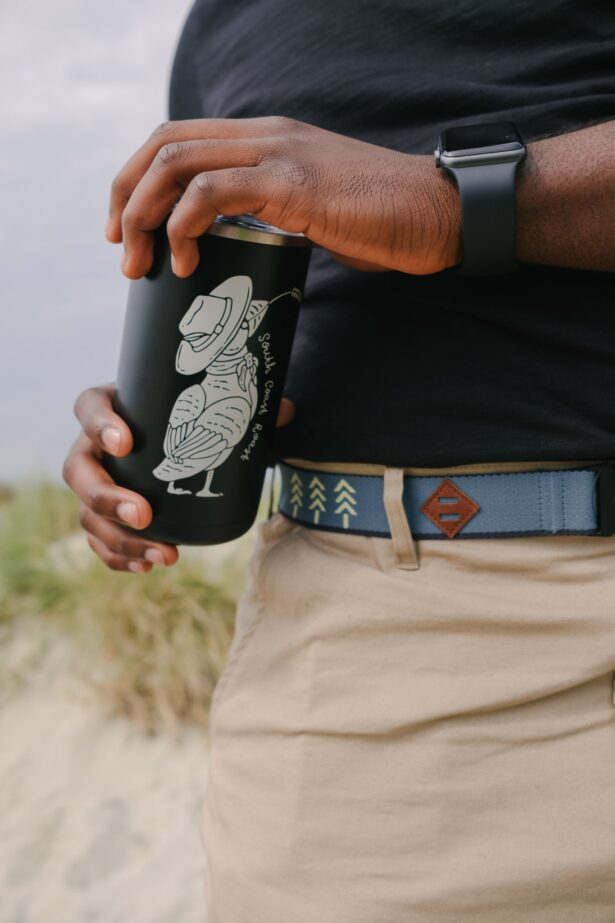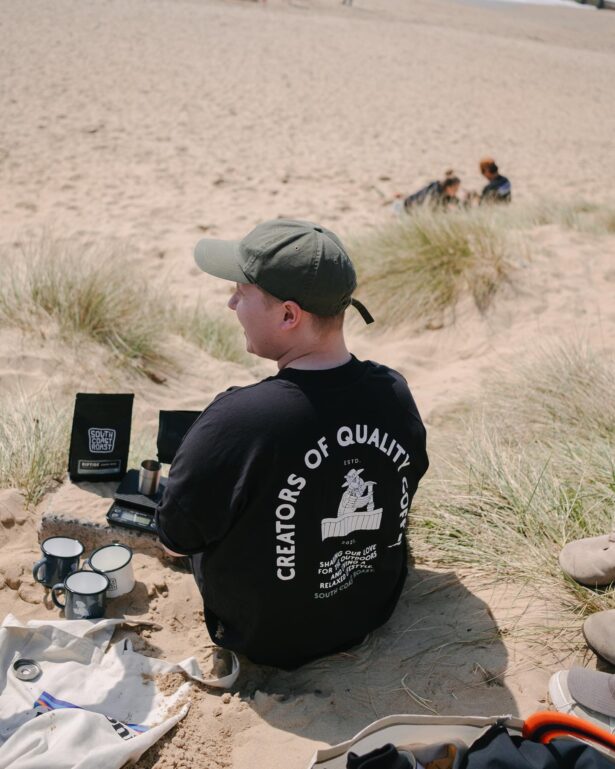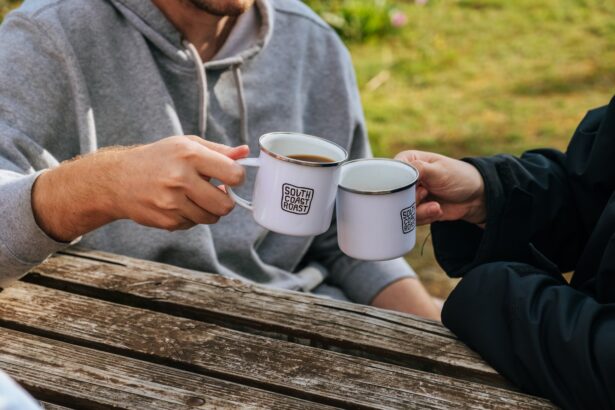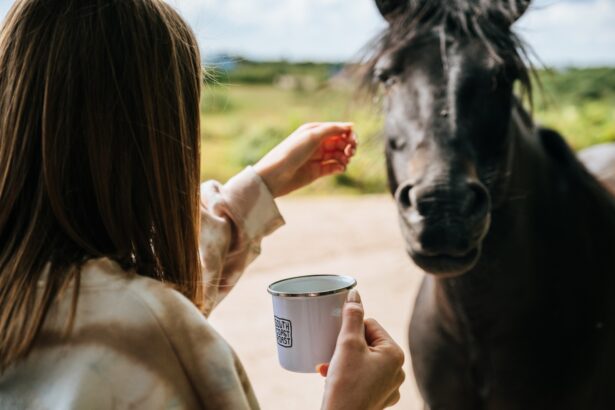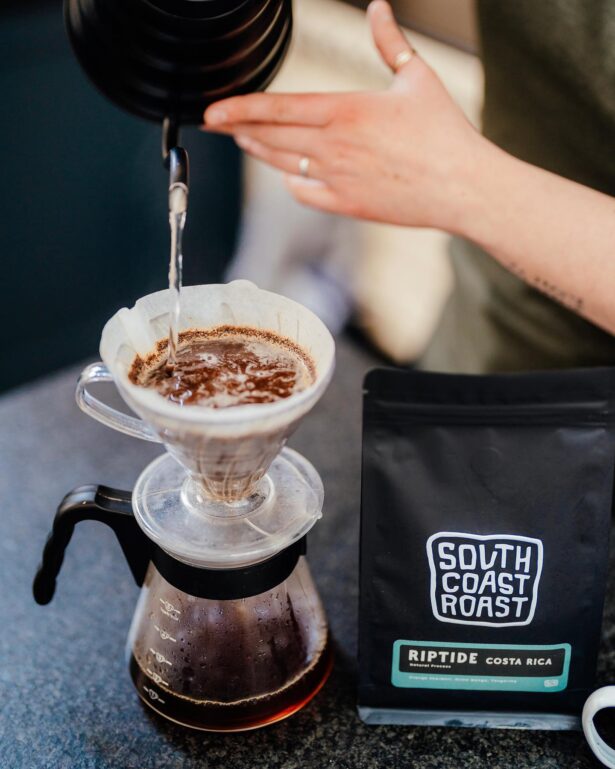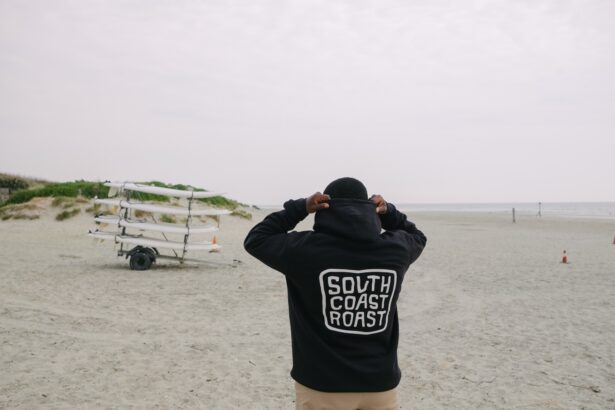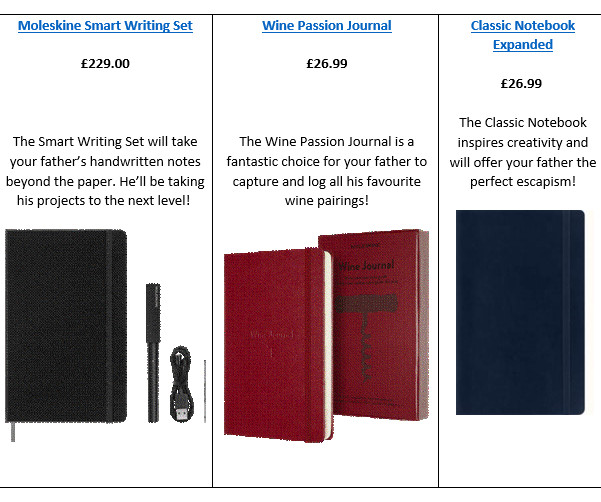 Gifts that give on Father's Day
Helping to stitch a sustainable future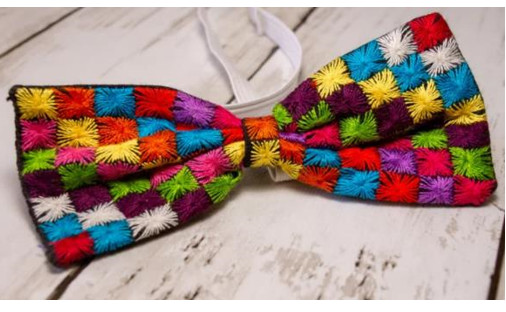 Stitch Sainte Luce is a women's Cooperative in Madagascar, supported by the charity SEED Madagascar, which has taught embroidery, as well as business skills in maths, sales and English language, to over 100 women, so that they can produce and sell the products to help bring an income to families in the poorest country in the world, where almost 80% of the population lives on less the $1.90 per day.
All the items are handmade one-of-a-kind pieces and include some fantastic ideas for Father's Day gifts, including ties, bow ties, bookmarks and glasses cases, all made using recycled cottons. Each item is 100% unique and makes for a thoughtful gift that will bring a smile to Dad's face and valuable income to the Cooperative, which needs our support now more than ever.
For more information on Stitch Sainte Luce or to browse their range simply visit www.stitchsainteluce.com.
Products from top to bottom:
Bowtie – £12 / Ties from £30 / Glasses case – £10 / Bookmark – £6.50
This year, treat Dad to a custom surfboard he can help shape himself from the east coast's only DIY board factory. M.A.R. Surf Exchange includes two shaping bays and a glassing room in the city known as the birthplace of east coast surfing. Starting from a chunk of polyurethane foam called a "blank," he'll carefully craft the exact design he wants and be only minutes away from a test ride in the waters of Virginia Beach, Va. Choose the board length and plan to spend 6 – 8 hours in the shop with professional shaper Nick Halleran to complete the project.
Kick Goals as a Published Author
Approximately 96% of people around the globe aspire to write a book to build their credibility, tell their story and leave a legacy for future generations. In reality, less than 1% of the global population actually ever publish their book.
Even with the advent of self publishing these figures still remain constant year on year. So, if you or someone you know is dreaming about writing a book, then I have only one suggestion… START WRITING…
It's the perfect way to elevate your industry standing and share your knowledge with the world, whilst also leaving a legacy for future generations of aspiring thought leaders.
Why you should write your book
Writing a book is a deeply satisfying and transformational experience for most authors. It's the perfect way to tick a major achievement off your bucket list, whilst having fun along the way. Authoring a book can massively increase your profile and community standing, whilst helping others by inspiring them to be the best they can be.
Writing a book positions you for success
1. Become a thought leader. Position yourself as the number one go-to-expert in your field.
2. Personal transformational. Writing a book is a transformational process. It takes dedication and willpower, whilst building confidence and empowerment.
3. Up-level your visibility. Writing a book can exponentially increase your visibility and credibility in all areas of your life, both on and off the field.
I don't have time to write a book!
If you keep a journal or write in a diary, it's likely that you already have the makings of a great book. Writing takes discipline. If you dedicate 30 minutes per day to writing, you'll have your book complete in no time at all.
Play Hard Dream Big Journal (Paperback Book) – a journal to help you set goals, achieve targets and create the life you aspire to. $6.38 USD
Goals Journal Football Cover (Hardcover Book) – create your goals, assess your strengths, highlight areas for improvement, add action steps and celebrate your wins. $24.99 USD
linktr.ee/goldenearthpublishing
You're not alone!
Many aspiring authors engage a Book Writing Coach to help bring their book to life. Take your book from Idea to Manuscript in 60 days – we'll help you get your book out of your head, onto paper and ready for publishing. https://www.jomartin.com
Ready to Publish your book?
Congratulations on writing your book! Great work.
Now it's time to publish your book. There are many options for publishing your manuscript including self-publishing, traditional publishing, Indie Publishing, and hiring a publishing house that will work with you to bring your dream to life. The single most important thing is to actually publish your book and share it with the world.
Solo Author Publishing Support Program – receive assistance, guidance and support in publishing your book. Includes, proofreading, book cover design, typesetting, publishing to Amazon. Prices start at $3,000 USD. www.jomartin.com
Kick goals and create lasting success
Writing a book is more than just ticking something off your bucket list. It provides you with the opportunity to make your dreams come true, leave a lasting legacy for future generations and to create a positive ripple effect around the globe.
Here's to you, Dad
Celebrate with OPPO's Father's Day Gift Guide
LONDON, 12 May, 2022 — It's that time of year again, Father's Day is incoming, and you're stuck between whether to buy him another tie or a new pair of shoes. Not to stand in the way of tradition, but perhaps this year it's time to branch out and buy Dad something extraordinary. Whether he's a gadget guy, a music lover or a fitness fanatic, OPPO has you covered with all the latest and greatest tech and toys to make your Dad feel extra loved on his important day.
For the tech loving Dad, OPPO Find X5 Pro smartphone – £1049
The Find X5 Pro is available in Glaze Black and Ceramic White on EE, O2, Vodafone, Sky Mobile, Amazon, Curry's, Carphone Warehouse and OPPO's eStore • 4K Ultra Night Video, meaning special memories with Dad can be captured in stunning clarity and detail.
• Image stabilisation, so you no longer have to sit through a slideshow of Dad's blurry images.
• Superfast charging takes Dad from 0-50% charge in just 12 minutes.
• 1 Billion Colour display screen so he can enjoy his favourite Netflix shows with uncompromised performance and quality.
For the on-the-go Dad, OPPO Reno7 – £249 (RRP)
The Reno7 will be available from OPPO's eStore in Sunset Orange or Cosmic Black • Superfast charging means Dad can enjoy 1.68 hours of movie playback with just a 5-minute charge.
• Amazon HDR and YouTube HD certified display screen, so Dad can catch up on his favourite TV shows while on-the-go.
For the music loving Dad, OPPO Enco Free2 – £89
The Enco Free2 are available in Black and White on Amazon and OPPO's eStore • Collaboration with Dynaudio so Dad can hear the detail in his favourite tracks.
• Active Noise Cancellation and Transparency mode to keep him in the loop – perfect for when he's hitting the gym or commuting to work.
• Tailor-made listening experience where Dad's hearing profile can be analysed to ensure he always has pitch-perfect music.
• Up to 30 hours playback time so Dad can listen to his favourite playlists, uninterrupted, all day long.
For the fitness fanatic Dad, OPPO Watch Free – £89
The Watch Free is available in Vanilla or Black, on OPPO's eStore and Amazon • Health and sport monitoring, including 24-hour heart monitoring so that Dad can keep in check with his health.
• OSleep provides comprehensive and personalised sleep monitoring and analysis before, during and after sleep. Including snoring risk assessment, so you can finally prove to Dad how badly he snores!
• Workout and fitness features that can support over 100 sports modes – so he can track his sport activity on-the-go.
• 14-day battery life so Dad never misses a trick.
Gift dad with a Wildland Coffee variety pack. A particularly great gift for the outdoorsy dad, Wildland Coffee's single serve bags offer a tasty, convenient, and unique way to brew fresh ground coffee in minutes when they camp or travel. Steep the bag in hot water like you would tea. The variety pack includes a light, medium, and dark roast, each with unique flavor profiles.
Buy for $30.00/15 variety coffee bags on Amazon.
Becoming a new dad can bring joy…and stress. Help dad protect against everyday stress grinding (AKA bruxism) with an Otis custom night guard kit. Using the foolproof at-home kit, dad can create his impressions, send them in for free, and receive a dentist-quality night guard at his door in days. The night guards are BPA-free and 100% recyclable, as well.
Available for $99.95 at hellootis.com
Dads will love this grooming gift!
For cleaner, hydrated, and younger-looking skin, wash with Edobio's Vegan Black Soap — a refreshing, pore cleansing foam soap made from bamboo + wood charcoal, as well as restorative lactic acid bacteria and hydrating squalane. Porous by nature, the charcoal selectively absorbs dirt, impurities, and oil, while squalane moisturizes to avoid that dreaded tight-skin feeling. Lactic acid bacteria then increases cell turnover and helps eliminate any accumulated dead skin cells left on the epidermis. As such, the vegan face wash soap is best for dads looking to deep cleanse, address uneven texture, and balance the skin's moisture levels. Plastic-free, genderless, and seasonless!
$32.00 at edobio.com/products/edobio-vegan-black-soap
Amazfit T-Rex Pro –MSRP: $179.99, sale price: $129.99 – A watch made with military grade toughness; 10 ATM water-resistance, blood oxygen saturation measurement; heartrate monitoring; sleep monitoring; weather tracking; over 100 sports modes; 18-day battery life.
Amazfit GTR 2 -MSRP: $179.99, sale price: $124.99 – Made for everyday wear, with features like built in Alexa; blood oxygen saturation measurement, sleep quality monitoring, heartrate monitoring; music storage and playback; 14-day battery life; 90 sports modes; 5 ATM water-resistance.
If you're on the hunt for practical Father's Day gifts that Dad will actually use, opt for Every Man Jack'sSkin Revive Dry Skin Defense Set ($46), Frederick Benjamin's Bump Clear ($18), Vintage Foundry Co's. Neil Oxford Captoe Shoe ($119) and Innovative CBD's Full Spectrum CBD Oil ($49.99 – $174.99)
• The Frederick Benjamin Bump Clear – Post Shave & Bump Treatment is the perfect product to complete your shaving experience and prevent annoying ingrown hairs and razor bumps. This alcohol, sting-free aftershave doubles as a post-shave, as well as a daily treatment–who doesn't love a multi-purpose product? Formulated with sunflower seed oil, Bump Clear soothes and moisturizes while protecting your skin at the same time. Apply evenly onto dry just shaved areas as a post-shave or apply on the affected areas twice a day as a bump treatment.
• Innovative CBD THC-Free CBD Oil is the perfect way to rejuvenate. Just drop some CBD oil under your tongue and after a few minutes, Dad will feel relaxed and recharged after a long day at work.
• Packed with green tea, caffeine, and hyaluronic acid, the Skin Revive Dry Skin Defense Set is designed to provide intense hydration thanks to a cocktail of clean ingredients. The advanced skincare regimen includes the Daily Energizing Face Wash, Gentle Exfoliating Face Scrub, Rapid Recovery Eye Cream, and Daily Hydration Face Lotion. Fragrance-free and available at Walmart.com, it's light, non-greasy, and deeply moisturizing, perfect for normal to dry and tired skin types.
• The best support for a calendar that is packed is theNeil Oxford Captoe that can take you everywhere. The Neil is a perfect hybrid shoe, with elegant details and comfort in mind. The leather upper with a soft sheen and contemporary broguing bring a button-up professional look. The rubber sole with subtle tread has the athletic support you'll need hopping on and off the subway, in and out of ride shares, and right into the meeting. Understated front lace-up panel for easy dressing.
Melbury Tumbler Glass Amber
Elevate your glassware collection, and dining table with this beautiful mouthblown glass Melbury tumbler. Add a sense of statement design to your table with the detailed caramel amber hue. Functional yet elegantly stylish this tumbler is ideal for short drinks, and would co-ordinate beautifully with the Amber Glass Carafe.
www.ioliving.co.uk/product/dining-accessories/glassware/melbury-tumbler-glass-amber/
Price: £10.99
1. Spend Father's Day on the Water! Your dad will never forget a Father's Day cruise on Lake Ontario in Toronto. This Father's Day, get more for your dad when you cruise with us — stunning skyline views, inspired cuisine and an experience unlike any other all make for the perfect celebration. With market fresh ingredients and vegetarian, vegan and Halal options, there's something for everyone on this buffet menu. Dad's will receive a complimentary Captains Hat upon boarding! Plus, there's fun activities including Activity Sheets for Kids. It's a voyage you and your family won't want to miss! Read more about Father's Day Cruise in Toronto – www.viator.com/tours/Toronto/Fathers-Day-Cruise-in-Toronto/d623-5868P6?mcid=56757
2. Cruise down the Chicago River with your dad to see the city's famous architecture on this boat tour. With commentary from your onboard guide, watch the spectacular skyline glide by, including more than 40 notable buildings like Navy Pier, the Wrigley Building, and the John Hancock Building. Cover all three branches of the Chicago River, passing the East Bank Club, the old Post Office Building and the Willis Tower (formerly known as the Sears Tower). Discover all three branches of the Chicago River with your guide, an expert in architecture. Enjoy the best vantage point to admire the distinct city skyline and architecture. See more than 40 buildings including the Wrigley Building and Willis Tower Discover the major events that helped shape the architectural history of Chicago. This ultra-flexible cruise runs more than 20 times daily from Navy Pier and Michigan Avenue. Read more about Chicago Architecture River Cruise – www.viator.com/tours/Chicago/Chicago-Architecture-River-Cruise/d673-5580ARC?mcid=56757
3. Explore the best eats in the Gaslamp Quarter of San Diego with your dad on a walking tour with an expert guide who shares the inside scoop on the district's hopping restaurant and bar scene. Sample delicious dishes at several eateries, sip drinks, and learn about the history of the district as you discover its latest incarnation as a top nightlife destination. Colorful stories shared by your guide make the history of San Diego come to life on this 2.5-hour tour. 2.5-hour food and walking tour of the Gaslamp Quarter in San Diego. Discover the seedy history of the Gaslamp Quarter. Enjoy food samples at four restaurants. Sample drinks at three stops. See where the early 'women of the night' worked. Read more about Brothels, Bites and Booze: A Culinary Tour of San Diego's Questionable Past – www.viator.com/tours/San-Diego/Brothels-Bites-and-Booze-A-Culinary-Tour-of-San-Diegos-Questionable-Past/d736-5356BBB?mcid=56757
4. Catch a bird's eye view of the Big Apple with the father-figure in your life during this helicopter ride in Manhattan. Look out over the Statue of Liberty, Wall Street, the financial district and more. You'll also spot top sights like Ellis Island and the Empire State Building during this unique sightseeing flight of one of the world's most iconic cities. See Manhattan and New York Harbor Choose from multiple departure times to suit your schedule Enjoy great photo opportunities of Manhattan's world-famous skyline Travel aboard a modern, state-of-the-art aircraft. This helicopter tour with a range of flexible departure times easily fits into your NYC trip. Read more about Manhattan Sky Tour: New York Helicopter Flight – www.viator.com/tours/New-York-City/Manhattan-Sky-Tour-New-York-Helicopter-Flight/d687-5024MANSKY?mcid=56757
5. Experience the best of Austin's brewery culture with your dad on this half-day tour. Meet your guide in the Rainey Street Historic District, and make your way to three different breweries for a true taste of the city. Learn about Texas beer culture and enjoy tastings at each stop. Transportation from each bar is also included. Half-day brewery tour in Austin, Texas. Visit multiple local breweries throughout the city Learn about Texas beer culture and enjoy tastings at each stop. Transportation included for a hassle-free day. Read more about Austin Craft Beer and Brewery Tour – www.viator.com/tours/Austin/Austin-Brewery-Tour/d5021-25218P1?mcid=56757?mcid=56757
6. Revel in the history of Fenway Park, one of baseball's most beloved stadiums, during this guided tour. Revisit the careers of Red Sox greats like Ted Williams, Babe Ruth, and Carl Yastrzemski, celebrate the club's numerous World Series titles, and tour famous stadium locales like the 'Green Monster,' 'Pesky's Pole,' and the Fenway Park Living Museum. Explore historic Fenway Park during a guided tour. Learn about the celebrated history of this 100+ year-old stadium and its famous team, the Red Sox. Revisit the careers of famous Red Sox players like Ted Williams, Babe Ruth, and Carl Yastrzemski. Discover the stadium's collection of more than 170,000 stadium artifacts and 150,000 photographs. Relive the Red Sox's 1903, 1912, 1915, 1916, 1918, 2004, 2007 and 2013 World Series wins. Perfect trip for baseball fans, history lovers, and Boston aficionados. Read more about Tour of Historic Fenway Park, America's Most Beloved Ballpark – www.viator.com/tours/Boston/Tour-of-Historic-Fenway-Park-Americas-Most-Beloved-Ballpark/d678-43406P1?mcid=56757

Why it's great:- With 300mg of CBD (Cannabidiol) enhanced with menthol and camphor extracts, this pain spray offers fast-acting pain management for joint and muscles aches and pains. Promotes healthy post-workout body recovery by restoring a homeostatic balance in your body's pain management system.
– Easy-to-use and lightweight –
Approximately 150 sprays per 3oz bottle- Affordable price- only $19.99 per bottle!At High Peaks, we strive to promote overall wellness for the body and mind. Our Natural Hemp-Derived Cannabinoid Wellness Products are a great gift for any physically active dad looking for the best trends in body recovery! To learn more, please visit https://highpeaks.com/