FATHER'S DAY 2022
Among the many days we have to look forward to this summer month is Father's Day (Sunday 19 June) and let's be honest, Dads can be hard to buy for when they insist they don't need anything! However
worry not, as we've selected the best bottles to say thank you. From the slick new Coachbuilt Scotch blended whisky by Jenson Button (£42) to Sprigster's Non-Alcoholic Gift Box (£25) and for those looking to blow-the-budget the Metaxa AEN III (£1,700) is certain to wow them.
There's a gift for every budget
For the man who has everything: Metaxa AEN Three Generations
The House of Metaxa has unveiled METAXA AEN Three Generations, an exceptional spirit rooted in legacy, Greek provenance and craftsmanship – the perfect Father's Day gift for the man that has everything else.
Deriving from the Ancient Greek word for forever, the term 'AEN' translates to 'eternal' and this expression is the culmination of centuries of experience and shared knowledge, handed down to generations of Metaxa Masters.
Available as a limited-edition run of only 1000 decanters, METAXA AEN Three Generations features embellished circles in gold, which are echoed in the design of the bespoke stopper. These circles pay homage to the three generations of the METAXA family; and the core attributes of provenance, craftsmanship, and the legacy of time.
The warm bronze and mahogany liquid offers notes of honeysuckle,nutmeg and truffle on the nose, plum and dry fig on the palette, with a spicy chocolate and cinnamon finish. A symphony of flavours, richness and balance.
RRP: £1,700
For the Dad taking it easy: Sprigster Fizz or the Sprigster Gift Box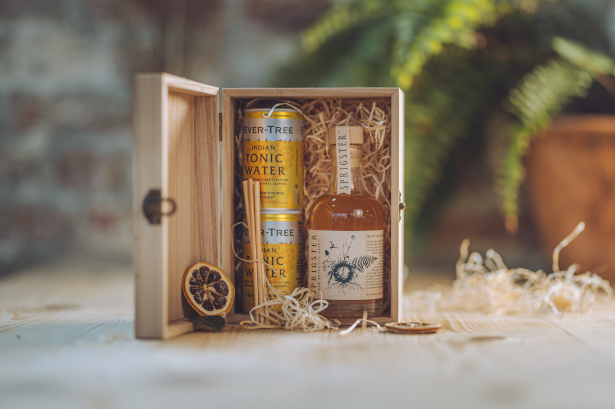 Sprigster Drinks, from the team behind the idyllic Pythouse kitchen in Wiltshire, is the perfect gift for any Dad looking for a delicious dry alternative to alcohol this summer.
Recently, the team has launched Sprigster Fizz – a delicious non-alcoholic alternative to Champagne and sparkling wine – that has been crafted from ingredients that can be found in abundance in a classic English garden, with notes of rhubarb, ginger, fennel seeds and gooseberry, resulting in a complex, delightfully dry and refreshing celebratory drink.
Containing only 5 ingredients, inspired by ingredients found in their own 3-acre walled kitchen garden, Sprigster is a non-alcoholic shrub infusion that encapsulates the joys of an English country garden and is a treat to be enjoyed in the sunshine.
This hugely versatile drink can be served either over ice with tonic water and a seasonal garnish or enjoyed on the rocks. Sprigster is also an excellent addition to any alcoholic cocktail for anyone wanting to try something new this Father's Day. The Sprigster Gift Box includes Sprigster, tonic, natural drinking straws, dried fruit and herbs to garnish and a recipe booklet. All enclosed in a beautiful wooden box for a smart and thoughtful gift for your Dad this June.
RRP: £15 for Sprigster FIzz(75cl), £25 for the gift box or alternatively a full bottle of Sprigster (70cl) can be bought for £26
For the Whisky Fan: Coachbuilt Whisky
Renowned whisky expert, George Koutsakis, together with Formula One racing star and former British Champion and young father, Jenson Button, have recently launched Coachbuilt, a premium Scotch blended whisky.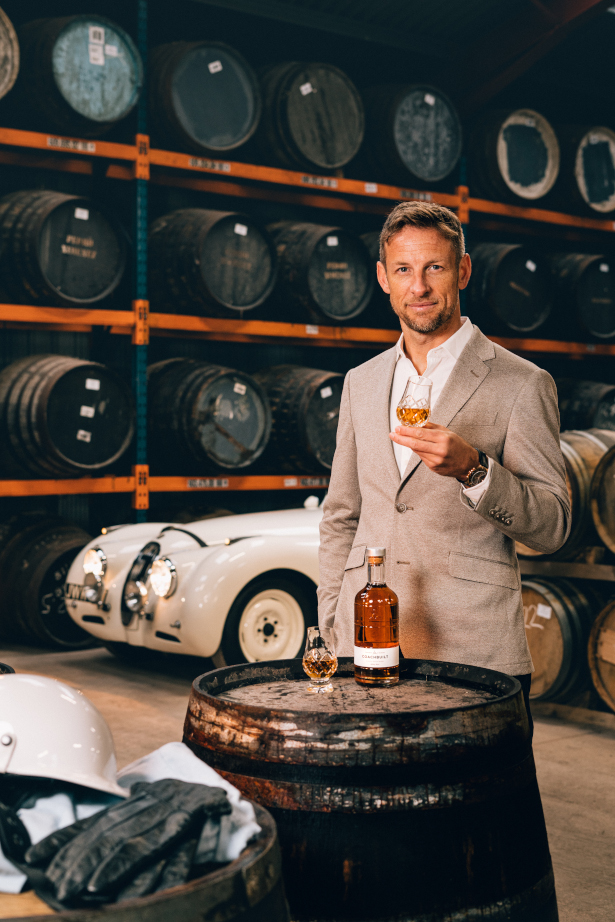 Coachbuilt is made from exceptional liquids from all five iconic whisky-producing regions of Scotland: Islay, Speyside, Campbeltown, Highlands and Lowlands. Each region showcases very different flavour
attributes, making up a superior blend that showcases character beyond its years. The liquids have then been allowed to age in premium sherry casks for a marrying period, resulting in a beautifully balanced whisky with rich depth and complexity of flavour to rival some of the best ultra-premiums in the category.
On the nose and palate, Coachbuilt is full bodied, intricate and well-balanced with notes of summer fruits, and subtle spice, followed by toffee, chocolate and a touch of citrus. The finish is long and soft, with fruit, toffee and a hint of smoke leading the way.
Coachbuilt Whisky is 46% ABV
RRP: £42
For the Earth Conscious Dad: The Botanist Gin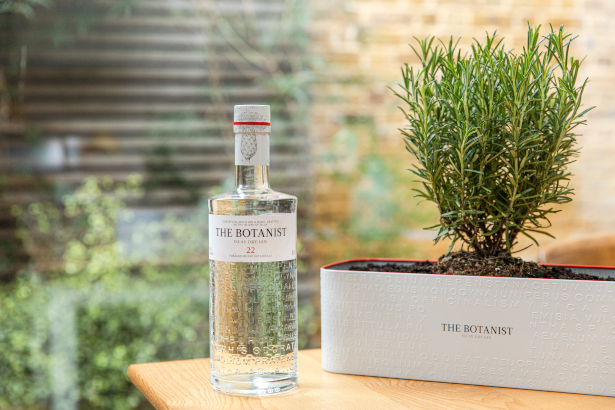 Bruchladich, the makers of The Botanist Gin, are one of the only B-Corp accredited distilleries in Europe. Ideal for the eco-conscious dad, The Botanist Gin Herb Planter Gift Pack features a 70cl bottle of The Botanist Islay Dry Gin plus a bespoke herb planter, decorated with the same Latin botanical names that can be found on the bottle. The gift packs' sustainable design means that the outer packaging can be filled with soil, providing a base to grow your own garnishes.
The Botanist Islay Dry Gin's incomparably smooth finish, makes
it a highly versatile gin and the perfect for cocktail loving dads this Father's Day. The ideal base for Martinis and Negronis and equally refreshing in a G&T, The Botanist Gin's contemporary bottle makes a great gift and will take pride of place on any drinks shelf.
The Botanist is conceived, distilled and hand-crafted at Bruichladdich Distillery on Islay using 22 foraged island botanicals. The Botanist's professional forager, James Donaldson, hand-picks the botanicals for the gin one by one throughout spring, summer and autumn. The botanicals are then dried carefully before being distilled. The 22 botanicals are slow simmer distilled with pure Islay spring water in a unique Lomond Still, affectionately nicknamed Ugly Betty, by Head Distiller Adam Hannett. The result is a gin that
speaks of the locality and seasonality of Islay.
RRP: The Botanist Gin Herb Planter Pack £45.00
Teeling Whiskey X Umbrella London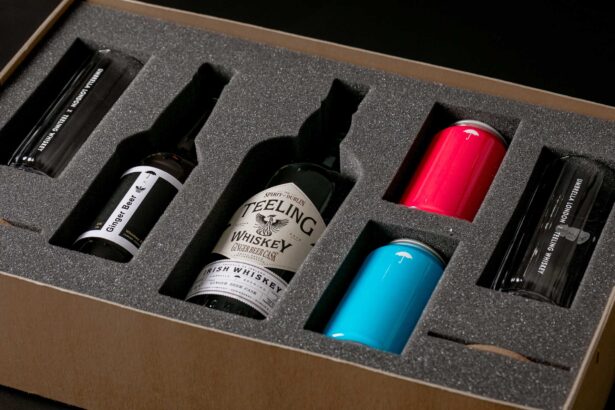 London hospitality collective Umbrella London, behind Bethan Green's The Sun Tavern have partnered with Dublin's Teeling Distillery  to launch their latest collaboration; Umbrella London Ginger Beer finished Teeling Whiskey  and a Teeling Whiskey finished Ginger Beer in a gift set that's perfect for Whiskey and Beer loving dads.
To create the Teeling Whiskey finished Umbrella London Ginger Beer, 500 litres of Ginger Beer was rested in two used Teeling former Bourbon hogshead barrels for two years, before carbonating and canning
the liquid. The barrels were then shipped back to the Teeling Distillery in Dublin to be refilled with Teeling Whiskey and rested for nine months to create the Umbrella London Ginger Beer finished Teeling Whiskey.
7000 bottles of the whiskey will be available for exclusive pre-sale from May 1st via Umbrella London's Online Shop , followed by the official launch coinciding with World Whisky Day celebrations on May
21st. The gift set will also be available from 21st May and includes a bottle of the Teeling x Umbrella Whiskey, two cans of Teeling x Umbrella Ginger Beer and two custom Whisky highball glasses.
RRP: £80
https://theumbrellaproject.co.uk/product/umbrella-london-x-teeling-gift-boxes/