"SO EXCITING! We WON!". InTouch Rugby Magazine Best Sports Promotion & News Publication -CV Mag Awards 2017 Northern Ireland & Best UK Seasonal Consumer Campaign: Christmas 2016 !!!!!!!!!!!!!!!!!!!!!!!
"I would just like to take this opportunity to thank all of the organisers and the judges who have chosen our publication for this prestigious award, its hard to believe in this has actually happened but its such a wonderful feeling to have won, thank you so much!" InTouch Rugby Consumer Driven Publications Editor.
Corporate Vision Unveils the 2017 Marketing, PR & Communications Awards Winners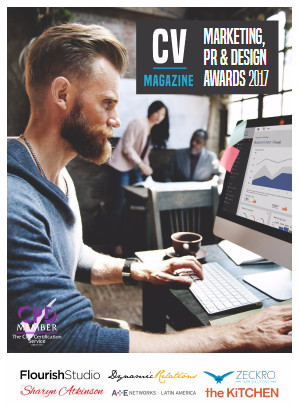 United Kingdom, 2017- Corporate Vision Magazine has announced the winners of the 2017 Marketing, PR & Communications Awards.
Marketing, advertising and PR exist in most business and across all sectors. Public relations (PR) is the way organisations, companies and individuals communicate with the public and the media. They are dynamic and sociable teams within a fast moving and creative industry that can become highly stressful and pressurised.
To recognise this, we are excited to introduce the third year of the Marketing, PR & Communications Awards 2017 at Corporate Vision. These awards are not concerned with the size of the business, rather with the drive and dedication to their work and their clients.
Heather Ryan, Awards Co-ordinator, commented on the success of the winners: "Every one of my deserving winners has demonstrated dedication, diligence and overall excellence in their work. I would like to congratulate them and wish them the best of luck going forward."
To learn more about these illustrious winners, and to find out the secrets behind their success, please visit www.cv-magazine.com.