Everyday Is Pancake Day with sugar alternative Sukrin USA… !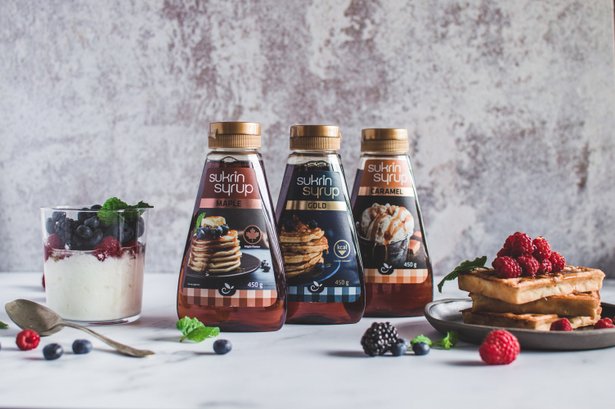 Sukrin USA products are widely known for their premium sugar alternatives, syrups (You can pour the no-sugar maple syrup all over your Keto pancakes!) and their non-wheat, low carb flour products! Their defatted almond flour is amazing for baking too!
You can use their almond flour for pancake recipes along with their sugar substitute in your healthy pancake recipe! Those are Sukrin USA's best pancake ingredients: Defatted Almond Flour (link below), sugar or brown sugar substitute, and of course their fiber filled maple strup!
Sukrin Defatted Almond Flour:
sukrinusa.com/product/defatted-almond-flour/
Sugar substitutes: Sukrin 1
sukrinusa.com/product/sukrin1/
Brown sugar substitute: Sukrin Gold
sukrinusa.com/product/sukrin-gold-250/
Syrup: Sukrin Maple Syrup
sukrinusa.com/product/sukrin-maple-syrup/
Sukrin USA
Price: $2.49 – $80.00
Sukrin USA carries a range of all-natural, zero-calorie and low-carb sugar alternatives, naturally gluten-free, and fat-reduced flours, low-carb, sugar and gluten-free bake mixes and delectable, sugar-free chocolates. The Sukrin range of products is perfect for those wanting to live a healthier life and even more so for those needing a special diet without gluten, low in carbs and without sugar. All products are as natural, unprocessed and healthy for you as we can possibly make them – and fantastic new products are introduced continually. Sukrin USA is the exclusive importer to the USA of the brand Sukrin, founded in 2007. Since the introduction, Sukrin brand has grown to become the dominant health brand within its category in all of Scandinavia and large parts of Europe and numerous awards and honors have been bestowed upon the Sukrin range of products.