Everest Rugby Challenge Team supported by The ultimate outdoor clothing brand Jöttnar notch up two Guinness World Records and raise £250k for charity in the process.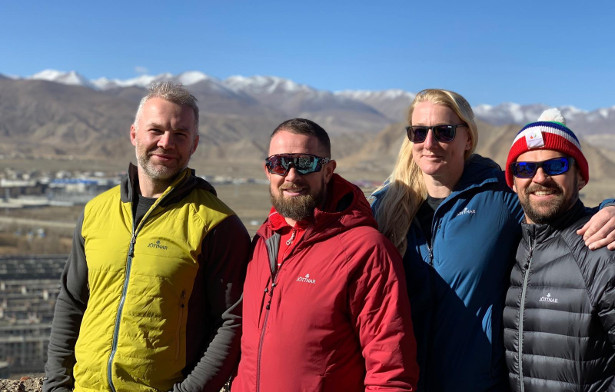 FACEBOOK | TWITTER | INSTAGRAM | YOUTUBE
The ultimate outdoor clothing brand Jöttnar supported the ultimate rugby stars: Lee Mears, Ollie Phillips, Shane Williams, and Tamara Taylor in their successful recent attempt to set two world records on Mount Everest. The trekked and played rugby alongside 20 inspirational men and women to help raise more than £200,000 for children with disabilities and facing disadvantage across the UK and Ireland.
The LMAX Exchange Everest Rugby Challenge took place across 24 days (12 April 2019 to 5 May 2019) and saw the group battle acclimatisation and heights of 6,500 metres to play the highest game of full contact rugby and the highest game of mixed touch rugby in history – all in support of Wooden Spoon.
The team were ably supported by CLOTHING BRAND JÖTTNAR a company that has an ethos which is very much in tune with the ideals and ethos at the heart of rugby, the Wooden Spoon Foundation and of course mountain climbing…
OVERCOMING GIANTS WITH BRITISH MOUNTAIN CLOTHING BRAND JÖTTNAR
From Arctic Norway to the mountains of Afghanistan, the two founders of British brand Jöttnar have covered some challenging terrain. Launched in 2013 by two former marine commandos and lifelong climbers and skiers, the company set out to design and produce technical mountain clothing for some of the world's most demanding users.
Jöttnar was conceived in the Arctic Circle during a brutal winter training exercise in Norway. Its two founders, Tommy Kelly and Steve Howarth, had first-hand experience of the demands of operating in harsh conditions and believed there would be an appetite amongst civilian users for gear that would protect them in some of the world's most inhospitable conditions.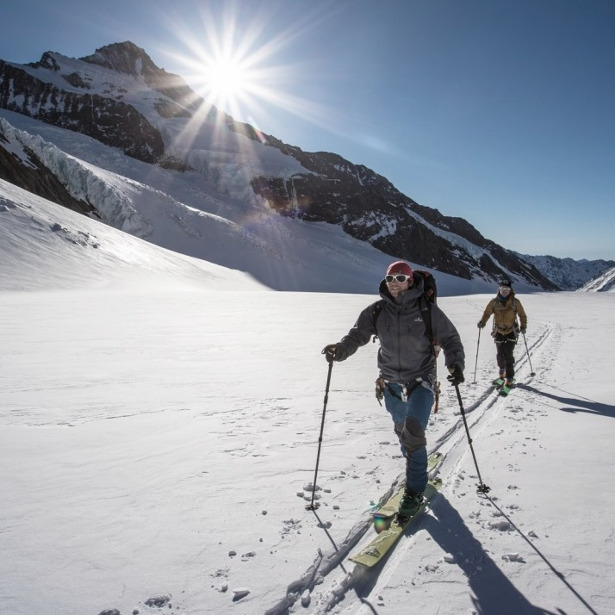 "Our love of the high mountains, as well as a lot of hard-won practical knowledge of clothing performance felt like a solid foundation," says Howarth. "As skiers and climbers, going faster, harder, steeper, higher have always been the things that drove us, and this has come to be reflected in the gear we make."
"We'd noticed a dilution in other technical outdoor clothing companies, reflected in their product line-ups: lumberjack shirts, travel wear, dog walking jackets, hoodies – that kind of thing," says Kelly. "It was as though they were trying to be all things to all people. There's also been a proliferation of soulless outdoor emporiums, both online and in physical form,
all competing to out-discount one another in what seems like a race to the bottom for those involved. This obviously affects product quality and performance."
Built initially from a kitchen table, the company formed partnerships and acquired licenses with some of the industry's major fabric and technology suppliers. Self-funded initially with personal savings, the pair then raised funding from a local business angel to progress beyond prototyping and into production. The 2013 launch range of only six items quickly found traction in the company's home territory of the UK and had sold out by the end of its first winter season.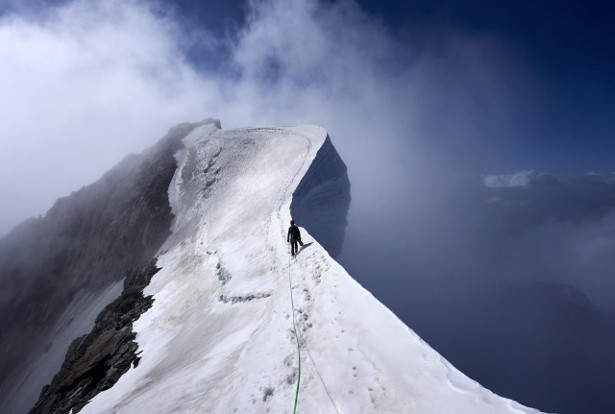 An important part of the Jöttnar story is its Pro Team. This tribe of climbers, alpinists, skiers, speedflyers, BASE jumpers, wingsuit flyers and survival specialists are closely involved in the brand's product development. They provide an effective resource where new product prototypes can be thrashed, smashed, battered and beaten, and where improvements and fine-tuning can take place. The team of eight all push the performance boundaries in their individual fields, with examples such as the first ski descent of the monstrous Caroline Face on Mount Cook by Tom Grant, Himalayan and alpine first ascents by Mark Thomas and with Tim Howell's progress towards becoming the first person to climb and BASE jump the six 'classic' north faces of the Alps.
"We have a lot of fun, but in a serious kind of way," says Howarth. "Our focus is 100% on the mountain and the typically savage conditions encountered. Our own experience and that of the Pro Team helps make sure that the small details are right."
Jöttnar has acquired a reputation for the quality and innovation of its gear since its 2013 launch, and as the volume of private customers has grown, so too has its professional and corporate users. Mountain rescue teams, ski patrollers, film crews, specialist military units and guiding companies have all became customers, allowing the company to raise further funding and to continue investing in fabric technology and manufacturing. The range is set to expand from its current 21 to 37 products.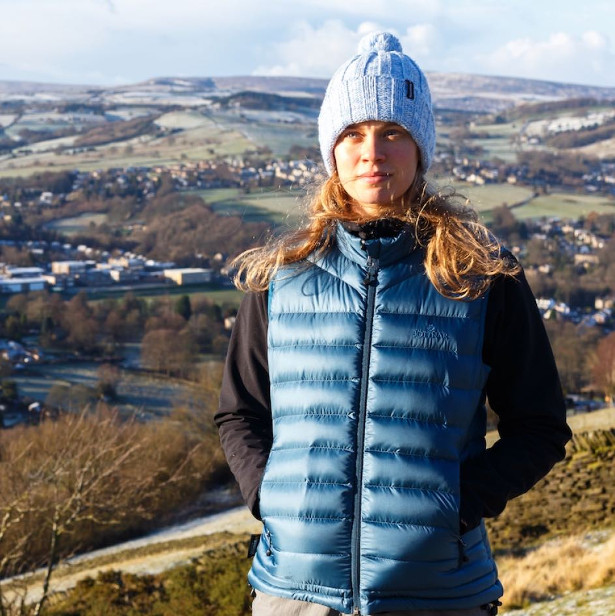 "We're often asked about the meaning of our strapline, 'conquer giants'," says Kelly. "At its simplest, it relates to the geological giants – the mountains and their upper realms with the most punishing of conditions – which shape every design decision we make. We're new, we're small, and so for us there are also the industry giants; these established huge outdoor gear corporations who through size and distribution dominate the landscape around us. And then there are the giants in our heads – the ones that try to sow self-doubt, to overwhelm and intimidate."
Love of a challenge and an appetite for risk and hard work are pre-requisites for success in the mountains, business and life in general. Jöttnar has its sights fixed on the challenges in its path and appears resolute in overcoming them.
Jöttnar | Founder Forged from Jöttnar on Vimeo.