FACEBOOK | TWITTER | INSTAGRAM | PINTEREST
English Tea Shop products can be purchased from Amazon, and whilst the offices are based in the UK, the tea is farmed in Sri Lanka.
English Tea Shop is steeped in tradition by using the finest quality tea leaves and age-old practises to bring us a superb tea from the heart of Sri Lanka. Working with the finest organic and Fairtrade farmers, English Tea Shop is able to create unique blends of quality tea.
Grown in the heart of Sri Lanka, English Tea Shop's English Breakfast boasts a strong, full-bodied and robust flavour guaranteed to satisfy the palate of those who love a proper brew. For the ultimate tea break, pair with a citrus cake or lemon biscuit with the tart flavours complimenting the brew perfectly.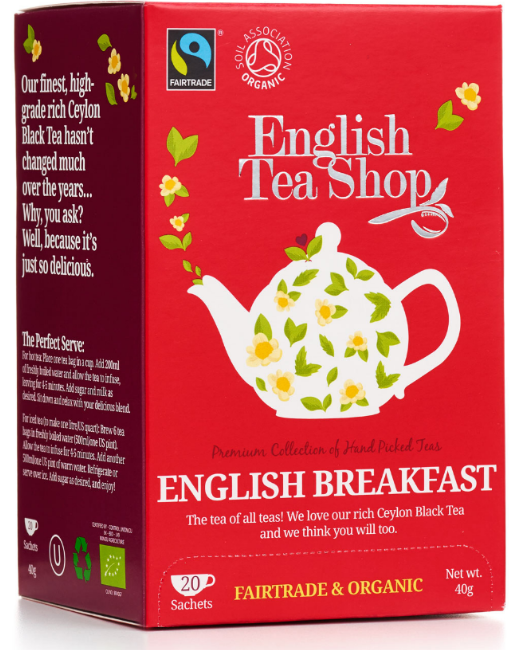 English Tea Shop's tantalising blend of Earl Grey encompasses the finest Ceylon black tea with aromas of fresh Bergamot, boasting an aromatic and refined flavour.