Educational games make learning to read and spell fun
With the summer holidays looming, Got it Learning card games can help parents and carers to provide a fun, interactive way to improve and catch up on early reading and spelling skills. Each pack of cards provides five, fast-paced games for two to four players, in line with the National Curriculum and suitable for children aged five and over.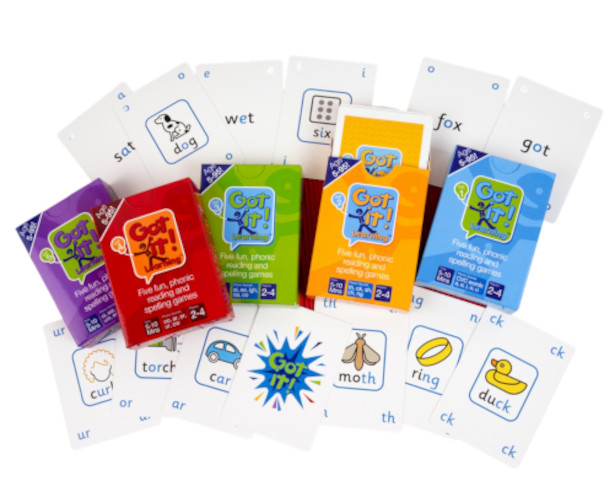 The quick to learn 10-minute games: Word Race, Word Pairs, Word Switch, Word Sets and Word Match, cover important, frequently used words. They also help to develop concentration and social skills, keeping children engaged and giving them the confidence to take on new words – all without the use of a screen.
Developed by an experienced teacher, the games are multisensory and dyslexia friendly, with focus sounds shown in blue. Each pack contains 40 word cards covering five different sounds, along with picture prompt cards to give children the confidence to read independently, while eight special Got it! cards make sure all players have a chance to win right until the end of the game. A simple online reading sheet makes it easy to find the correct starting point from the five available packs.
With parents and carers facing the prospect of more home learning, Got it games are ideal for improving reading and spelling in a fun and engaging way.
For more information go to: www.gotitlearning.co.uk