Maribel Lieberman, Founder & CEO of MarieBelle Chocolates, a story of wonderful femininity… (featured on Oprah's favourite things!)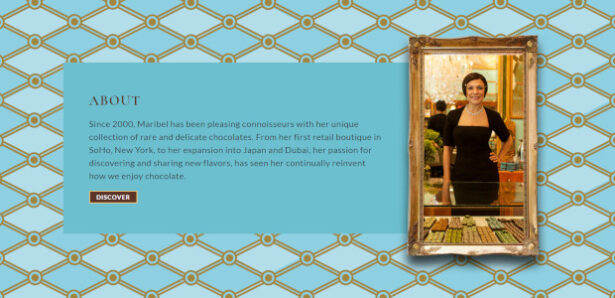 Maribel Lieberman, Founder & CEO, grew up on the cacao fields of Honduras. Her rich knowledge of cacao along with her enterprising sensibilities have allowed Maribel to empower other hard-working women
of the cacao farms. Maribel buys directly from the producers, offering opportunity for the female cacao farmers to improve their own standards of living. Her combined passion for chocolate and fashion has inspired her to continuously reinvent how we enjoy and experience the delectable and indulgent world of chocolate.
Woman-owned MarieBelle New York is a world-renowned luxurious global bean-to-bar chocolate company. The fine art edibles are produced in the Brooklyn factory with retail locations throughout New York City, Japan and Dubai. MarieBelle's flagship store in New York's famous Soho District offers chocolate lovers a sumptuous shopping experience. MarieBelle has a rustic-style Cacao Market in trendy Greenpoint, Brooklyn, and a new retail shoppe located in Midtown Manhattan's stunning Japanese Kitano Hotel. Each location pairs perfectly with the lavish and decadent chocolate designs.
For almost two decades, MarieBelle New York has been tantalizing both the eyes and the palate with sophisticated chocolate expressions. Whether it is the signature, artisanal ganache, the lavish truffles and bars, or the incomparable Aztec Hot Chocolate (featured on Oprah's Favorite Things) – the name MarieBelle is synonymous with everything that is refined, beautifully designed and decadent.
For more information about MarieBelle Chocolates, visit
www.mariebelle.com
Facebook: MarieBelleNewYork | Twitter: @MarieBelleNY | Instagram:
MarieBelleNY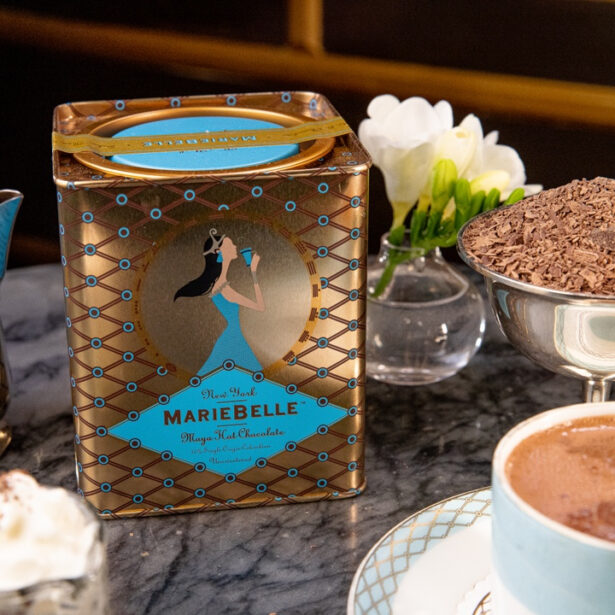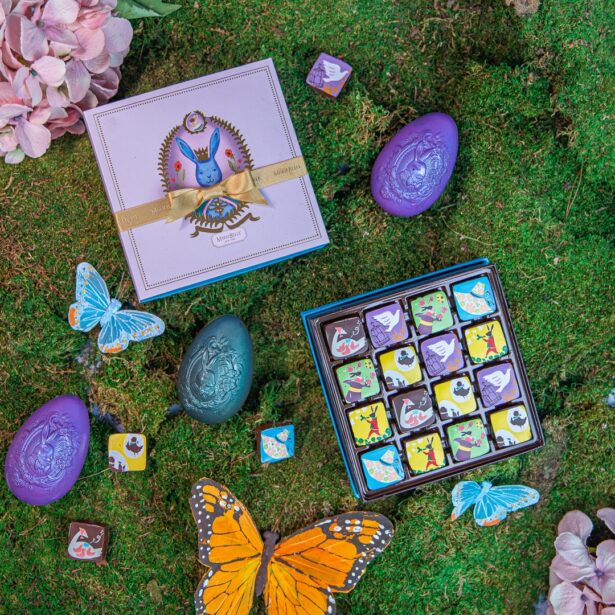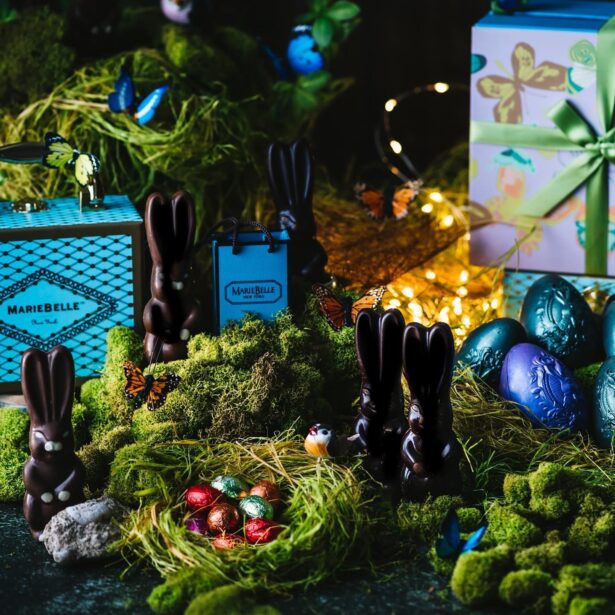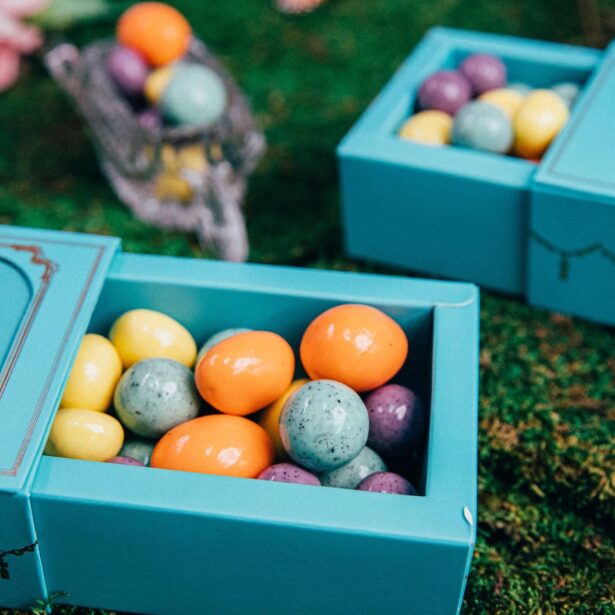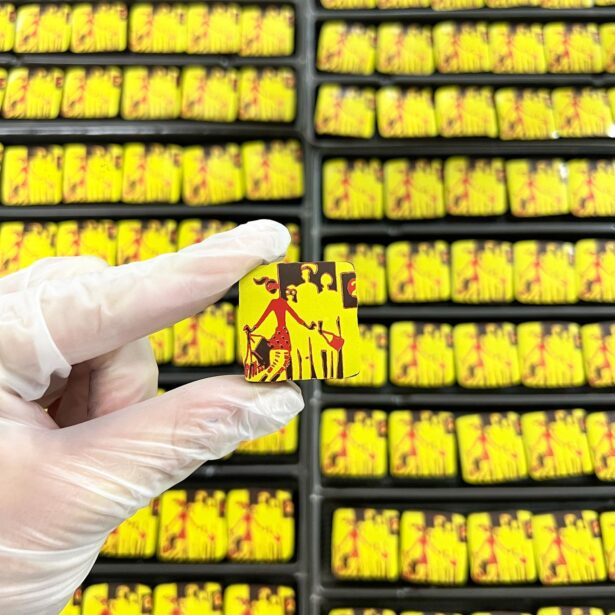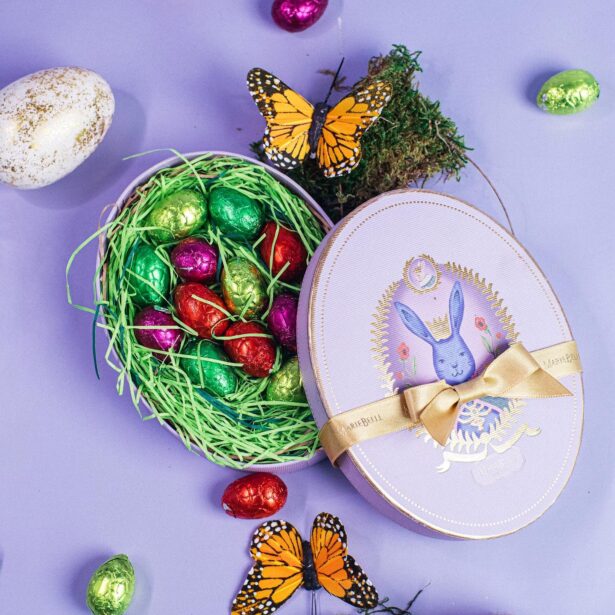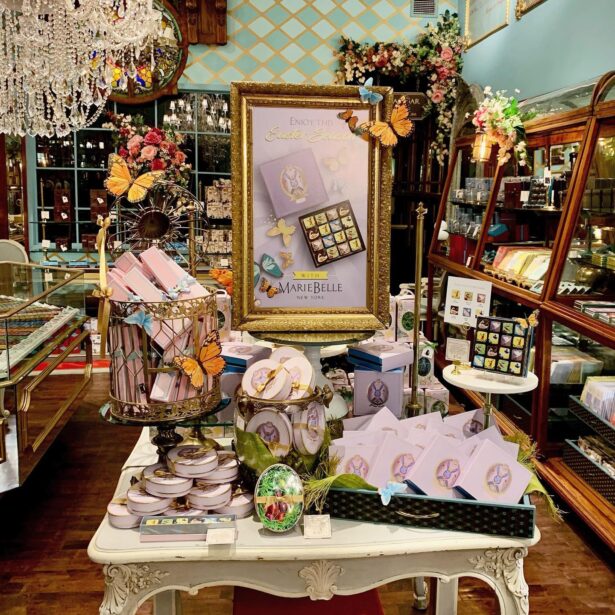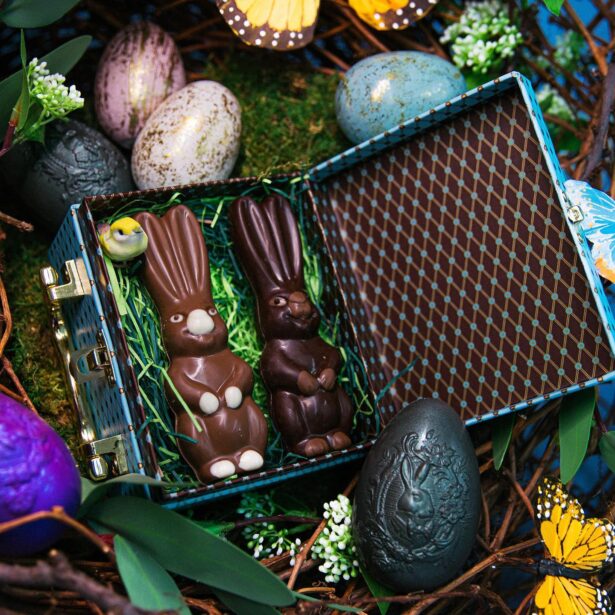 Perfect for when your mini dinosaur is peckish to prehistoric proportions, for adding into an Easter Egg Hunt or topping an eggstra yummy Easter baked treat, like the scrumptious Dino Egg Rocky Roaaard recipe included below.
Dino Yogurt Eggs are made with real fruit and feature juicy raisins covered in a creamy yogurt shell, with red, green and blue speckled yogurt dinosaur eggshells made using all-natural colours.
Wrapped in individual bags, making them perfect for outdoor Easter Egg hunts, each bag comes with T-Rex, Pterodactyl, Velociraptor or Triceratops characters on the front, with the outer packaging featuring dinosaur footprints and a dinosaur egg speckle.
Dino Yogurt Eggs are available to purchase from Sainsbury's, Waitrose, Morrisons and Tesco stores nationwide, as well as online at Ocado and Fruit Bowl's website for RRP £2.00.
Dino Egg Rocky ROAAARD
Total cooking time: 25 mins
Cooling Time: 3 hours
Servings: 20
Ingredients:
300g milk chocolate, roughly broken into pieces (cooking chocolate or one with at least 35% cocoa solids works best)
60g golden syrup
125g butter or baking spread
140g Fruit Bowl Dino Yogurt Eggs (7 packs)
90g mini pink and / white marshmallows
3 x 16g Fruit Bowl Raspberry Peelers, chopped into approximately 1cm pieces (Any other flavour would work too)
2 x 18g Fruit Bowl Strawberry Fruit Flakes (Any other flavour would work too)
100g Nice biscuits
Method:
1. Line a 20cm x 20cm springform cake tin with greaseproof paper
2. Put the biscuits into a plastic bag and bash with a rolling pin to break them up. Pieces should range from dust to up to 2cm.
3. Put the chocolate, butter and golden syrup in a small heatproof bowl and melt over a pan of simmering water until melted and smooth. Cool the mixture for 10 minutes.
4. Meanwhile, put the broken biscuits, chopped peeler pieces, fruit flakes, 4 packs of the Dino Yogurt Eggs and the mini marshmallows into a large bowl and lightly mix with a spoon.
5. Pour the cooled chocolate mixture over the top and mix until the chocolate coats the mixture. Be careful not to over mix it.
6. Pour the mixture into the prepared tin and smooth the top with the back of a metal tablespoon. Scatter the Dino Yogurt Eggs from the other 3 packs over the top and press them in lightly with the back of the spoon.
7. Pop in the refrigerator to set for 3 hours.
8. Once set, cut into 20 square pieces and enjoy with your friends and family!
Credit Line: Recipe belongs to Fruit Bowl, you can find out more information on their website. The full range of Fruit Bowl products is available to purchase from their online shop
BOOKS: Great additions to Easter baskets for adults and kids!
Quick Affirmations for Super Busy Men https://amzn.to/37esRwG
Quick Affirmations for Super Busy Men: A to Z Easy Pick Me Ups For
Not So Easy Days_ is an alphabetically styled tool to refocus your
mindset and bring your A-game to the forefront. Supplying
straightforward statements and bold, vivid graphics to capture your
attention, these morale-building assertions that will propel you
forward into your best self.
Quick Affirmations for Super Busy Women https://amzn.to/3jlBOYd
_Quick Affirmations for Super Busy Women: A to Z Easy Pick Me Ups For
Not So Easy Days_ is a vital self-help tool to lift your spirits.
Through simple declarations and a colorful design that delights the
eye, these affirmations provide an opportunity for hustling and
overloaded women to press pause and infuse themselves with
morale-building assertions.
Ten Little Sandpipers https://amzn.to/3K7o5zD
Beautifully illustrated and with vivid, double-spread pages, this
rhyming counting book will have your little ones learning numbers one
to ten with ease. And using perfect rhythmic meter to support the
entertaining play, as well as four fun facts and a QR code for a
special sing-along song, kids will beg to read about the
happy-go-lucky birds and their seaside friends. Perfect addition to
any Easter or Spring basket!
Colomba Di Pasqua: The Italian Easter Cake
Perfect for Sharing with the Family
If you love panettone you'll love this too…
Food lovers will rejoice this Easter as artisan Italian brand Seggiano releases its annual seasonal treat – the Colomba Di Pasqua.
The Colomba Di Pasqua, a light aromatic cake flavoured with candied orange peel and vanilla pods, has long been a symbol of peace in Italy with 'La Colomba' literally translating as 'dove'. The iconic cake, traditionally shared with family on Easter Sunday, is baked in the shape of the bird to signify hope and renewal.
Available in the UK for just a tiny window of time, this delicious Easter cake is reminiscent of panettone. In fact, Seggiano's Colomba cake is made by the same craft baker that produces its Christmas panettone range – Beniamino Bazzoli – the highly esteemed confectioner from the Lombardy region of Italy.
The Colomba's perfectly light dough is made using the same 40+ year naturally leavened yeast that Beniamino uses for his panettone. Other ingredients include Italian almonds, wildflower honey, fragrant citrus peel, organic eggs and butter, as well as only the best vanilla pods. Topped with a traditional crunchy hazelnut glaze and whole nuts it's incredibly satisfying to slice into.
Unlike many other Colomba Di Pasqua that are being commercially produced, this version from Seggiano includes no artificial baking agents and trans fat emulsifiers which are used to lengthen the shelf life of many baked goods. It's for this reason that the Seggiano Colomba Di Pasqua is only available for such a short window – to ensure it reaches the table beautifully moist and light.
Wrapped in stunning vibrant paper and finished with a colourful ribbon, it makes a beautiful ready-to-give Easter present for those who might be a little too grown up for chocolate eggs… Enjoy it simply sliced alongside a cup of coffee, or better still toast and spread with salted butter. What's more if there's any left (unlikely!) it makes a wonderful bread and butter pudding.
The Seggiano Colomba Di Pasqua is available to buy online from 1st March 2022 for £18.49, delivery is free for orders of over £40, alternatively you can find the cakes stocked by fine food retailers across the UK, see here for more info.
No Slip Hair Ties, Clear, No Metal, Comfort Grip, Ponytail Holder, 50/100/150 Count
No Slip Hair Ties stay in one place
Non-slipping ponytail holder
Metal free
Clear elastic band
One size fits all
Good for thinning hair
Easy on, easy off
Hair ties that are long lasting and stretchable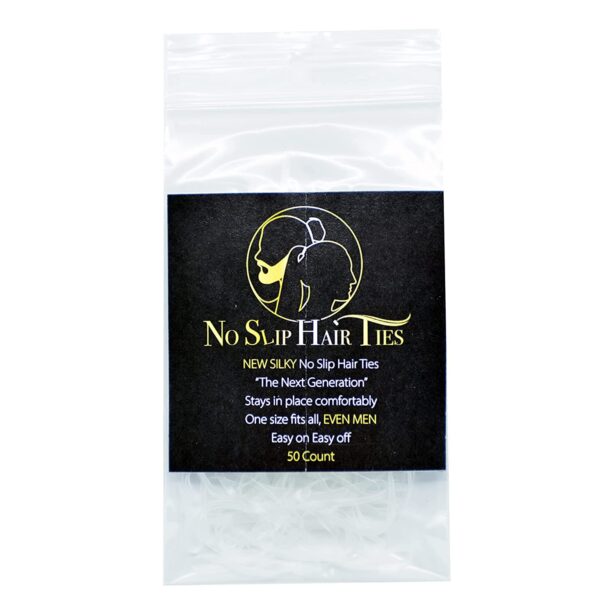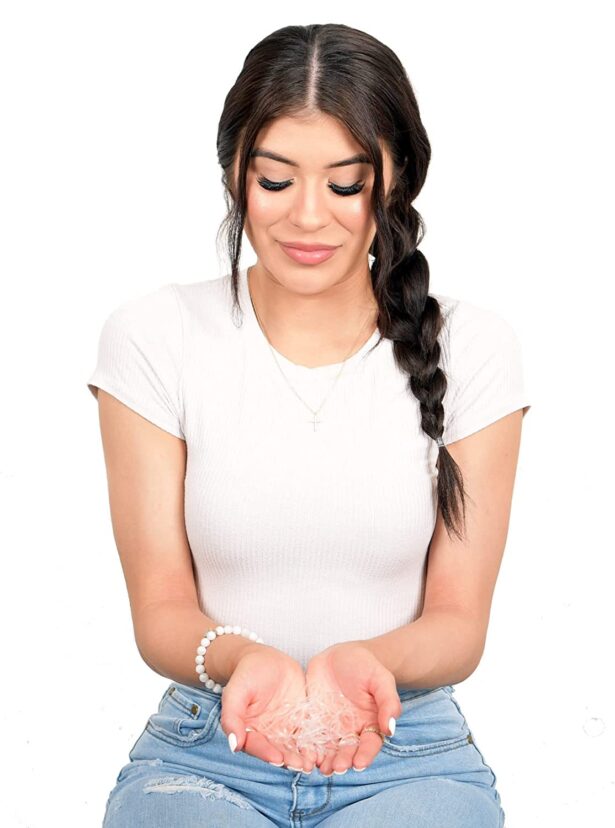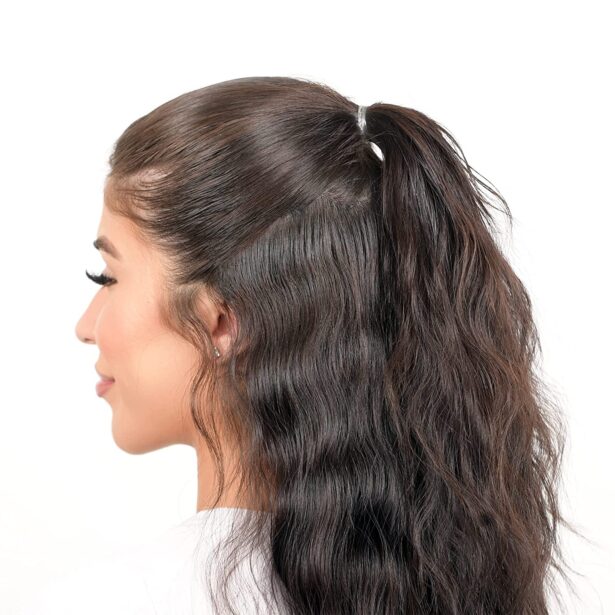 GIVE THE GIFT OF LEARNING WITH THE BEST NON-CHOCOLATE EASTER PRESENTS FOR CHILDREN!
See the full range @ :- https://www.learningresources.co.uk/alternative-easter-gifts
Discover fun educational toys that will give the gift of learning this Easter
Give the gift of learning this Easter with the best non-chocolate Easter presents from Learning
Resources®. Developed in collaboration with experts, all Learning Resources toys are created to be
fun and engaging for children to play with and have an educational benefit.
Hoppy Floppy's Happy Hunt Game™
Ages: 3-7
RRP: £17.50*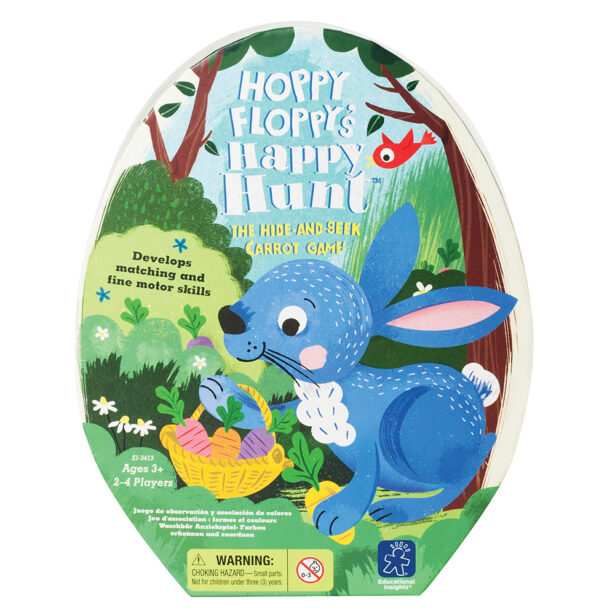 Hoppy Floppy's Happy Hunt Game™ is the adorable bunny-themed fine motor skills game for
preschoolers that teaches strategic thinking, matching, colour recognition, and more. The rabbitthemed plastic squeezer helps build a young child's hand strength and pre-handwriting skills.
Because there's no reading needed, this is an ideal beginner boardgame for young children aged 3+.
Benefits:
• Using the rabbit squeezer helps children build hand strength and other fine motor skills they
need for holding a pencil.
• The colourful game pieces are ideal for reinforcing colour learning.
• Playing games helps children develop social skills.
• There's no reading needed, so even young children can play.
Learning Resources Ltd. 51A Bergen Way, King's Lynn, Norfolk, PE30 2JG, UK
Coding Critters™ Bopper, Hip & Hop
Age: 4-8
RRP: £45.50*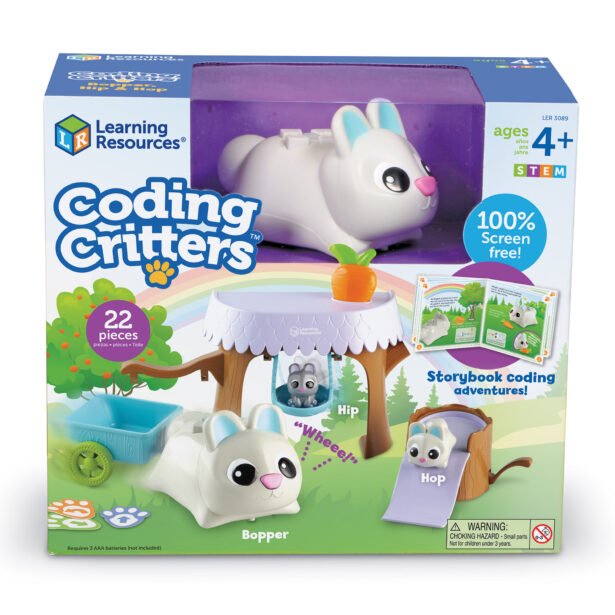 Bopper is the award-winning robot bunny that's ready to go on a coding adventure and introduce
young children to early coding skills through fun play.
This colourful set comes with the robot bunny Bopper, her two cute friends Hip and Hop, a fun
playset, and a colourful storybook. Children follow along with the storybook and programme Bopper
to go on a coding adventure with Hip and Hop. Children play out the stories using the playset, or use
Bopper, Hip & Hop for child-led pretend play.
Benefits:
• Bopper is easy to programme – simply press the directional arrows on Bopper's back,
activate Bopper, and watch her go!
• 100% screen-free introduction to coding concepts through play.
• Bopper can be used in robot mode, or for pretend play.
Playfoam® Combo 8-Pack
Age: 3-11
RRP: £9.50*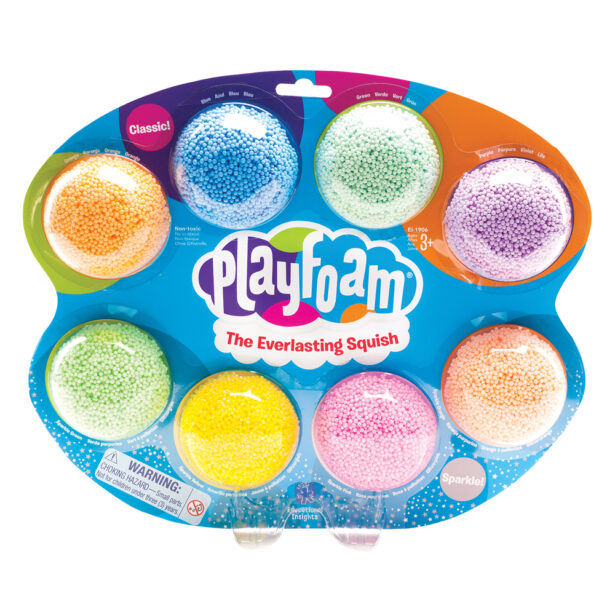 Award-winning Playfoam is the squishing, shaping, sensory play toy that never dries out, so the
creative fun never ends! As children sculpt and play with Playfoam, they build fine motor skills while
their imaginations roam free. The bead-like texture of Playfoam makes it ideal for sensory play, and
Playfoam never dries out so it can be squashed down and reused over and over again.
PS. Playfoam also makes a great tactile sensory fidget toy for kids that's so utterly squishable, adults
will love it, too!
Benefits:
• Playfoam is perfect for creative play and encourages imaginative thinking.
• Playfoam never dries out so can be used time and time again.
• Child-friendly formula ensures safe creative play activities for children as young as three
• The bead-like structure promotes sensory perception and fine motor skills.
• Makes an ideal sensory fidget toy!
For more information, visit www.learningresources.co.uk
These fun toys and more are available at www.learningresources.co.uk, and the Learning
Resources Amazon storefront.
– knitted bunnies. Knitted by hand by female artisans in Kenya, they have a beautiful texture and vintage feel about them (and the cutest pom pom tail!). Details here: her-hands.com.au/collections/toys/products/hand-knitted-bunny
– felt bunny slippers, handcrafted at the foot of the Himalayas. Details here: her-hands.com.au/collections/clothing-1/products/bunny-slippers-handmade
If sugar, dairy, gluten, or nut are not an option in your household, don't despair, a new Australian business called Daz & Andy's Healthy Lollies has a solution for your little ones this Easter.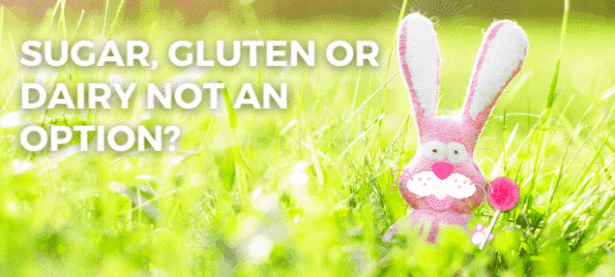 Who says Easter has to be only about chocolate anyway?
Young (and not so young) eyes will light up when they see the brightly coloured lollipops, knowing that they too can enjoy a treat at Easter. Perfect for hiding or stuffing into an Easter basket, they are super tasty and made with all natural ingredients. What's not to like?
Their range of lollies are all sugar-free, naturally sweetened, with no artificial flavours or colours and their lollipops hold a 5 Star Health Rating, plus they are dentist/diabetic/coeliac-friendly, allergen-free, vegan, kosher, Keto and most important of all, delish!
Daz & Andy's Healthy Lollies is the brainchild of Darren and Andy Paterson, a health-conscious couple from Sydney's Northern Beaches, who wanted to reduce the amount of sugar they and their three children were consuming.
They discovered some lollies that fit the bill and still satisfied their sweet tooths, and a new business was born.
Please see their website www.healthylollies.com.au for more information.
70 YEARS OF SINGIN'
SHOWCASE CINEMAS SCREEN ROMANTIC COMEDY CLASSIC SINGIN' IN THE RAIN TO CELEBRATE 70th ANNIVERSARY
The much-loved musical Singin' in the Rain is returning to the big screen at Showcase Cinema and Showcase Cinema de Lux venues across the country to mark its 70th anniversary this Mother's Day.
Set in 1920s Hollywood, popular actor Don Lockwood (Gene Kelly) is famous for his silent films. However, when the studio turns his new film into a musical, Don enlists chorus girl Kathy Selden (Debbie Reynolds) to dub over leading lady Lina Lamont (Jean Hagen). As Don falls for Kathy, Lina starts to suspect the truth.
Mark Barlow, UK General Manager for Showcase Cinemas, said: "Nothing warms our hearts more than a romantic musical, and this feel-good classic is still as popular today as it was 70 years ago.
"Timeless movies like Singin' in the Rain were meant to be enjoyed on the big screen, so if you're treating your mum to a well-earned rest this Mother's Day, or want to catch one of the greatest musicals of all time in the cinema while you can, join us for these limited screenings."
Singin' in the Rain will be shown at select Showcase Cinema and Showcase Cinema de Lux locations on Sunday 27th and Thursday 31st March.
The screening forms part of Showcase Cinema's Flashback series, with classic and cult films being shown throughout 2022, including Grease, Jaws, Bridget Jones Diary, and many more.
Tickets for Singin' in the Rain can be booked at the cinema box office or online at – https://www.showcasecinemas.co.uk/film-info/_singin-in-the-rain
Carrot Cake Porridge with Apple and Raisin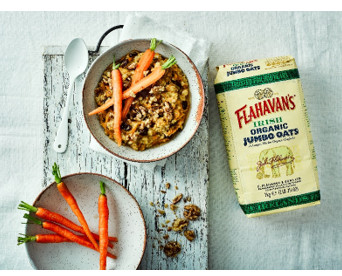 Serves 2
Ingredients:
50g Flahavan's Organic Jumbo Porridge Oats
150ml milk or almond milk
200ml water
1 medium-sized carrot, finely grated
½ tsp cinnamon
½ tsp ground ginger
1 tbsp raisins
1 baby carrot, sliced in half
A handful of toasted chopped walnuts
1 tsp honey (optional)
Dusting of cinnamon
Method:
1. Place the Flahavan's Organic Jumbo Porridge Oats, milk, water, grated carrot, cinnamon, ginger and raisins in medium-sized pan over a medium heat, bring to the boil and then reduce the temperature to a low heat. Stir regularly and continue cooking for around 10-12 minutes until thick and creamy.
2. Pour the porridge into a bowl and decorate with the carrot half, walnuts, honey (if using) and cinnamon.
Flahavan's – Lili Forberg's Carrot Cake Loaf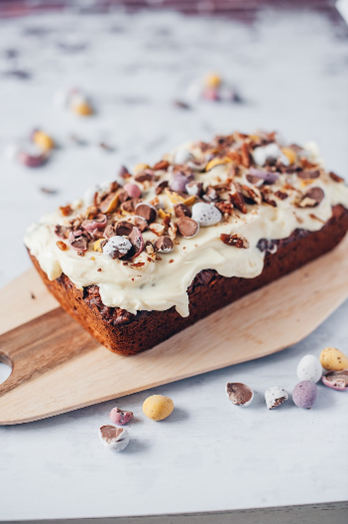 Prep time: 10-15 minutes
Cook time: 1 hour
Difficulty: Easy
You'll need
For the cake
• 1 cup Flahavan's Organic Porridge Oats
• 1 cup self-raising flour
• ¾ cup soft brown sugar
• 1 tsp cinnamon
• ½ tsp baking powder
• 1/3 cup vegetable oil
• 1 egg
• 1 tsp vanilla essence
• 1 cup natural yoghurt
• 2 cups grated carrot
• ½ cup chopped pecans
For the icing
• 200g cream cheese
• 1/3 cup icing sugar
• 1 tsp vanilla essence
To decorate
• Leftover Easter eggs of your choice
Method
1. In a large bowl, mix together all of the dry ingredients, along with the vegetable oil, egg, natural yoghurt, grated carrot, chopped pecans and 1 tsp vanilla essence.
2. Grease and line a loaf tin, before pouring your mixture in. Bake for approximately 1 hour at a temperature of 170 celcius (fan).
3. In a separate bowl, use a hand mixer to combine the cream cheese, icing sugar and remaining 1 tsp vanilla essence.
4. Once baked, remove your loaf from the tin and allow it to cool, before topping with your icing.
5. Drizzle with chopped up easter eggs of your choice and enjoy!
Book an Easter Holiday In St Ives with www.orangeroofs.co.uk and choose to stay in either the heart of the town or a slightly elevated apartment with exquisite sea views.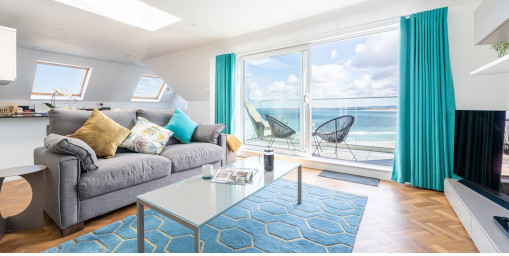 Stay at Rose Cottage orangeroofs.co.uk/properties/collections/with-parking/rose-cottage/ for just £959 between 8th April to 15th April. 2 bedrooms, parking and in the heart of St Ives.
Stay at Porthia Penthouse orangeroofs.co.uk/properties/collections/with-parking/porthia-penthouse for just £1118 between 8th April and 15th April. 2 bedrooms, 2 bathrooms, sea views, balcony, spa pass for 2 and private parking.
Orange Roofs will make sure you have the most perfect stay in St Ives by ensuring you are thoroughly cared for from the point of booking to departure. Book now to avoid disappointment!
Chocolate tour at the Chocolatarium – Edinburgh – £20pp
This chocolate tour will take you all the way from chocolate tree to chocolate bar with lots of tasting along the way! You'll discover things you never knew about this sweet treat, make your very own bar and of course, tuck into some delicious samples.
Kick-off your tour with a little lesson in where chocolate comes from as you see and touch the fruit of the chocolate tree while learning all about how the beans are transformed into everyone's favourite snack.
Then, it's time to try your hand at making your very own Scottish-themed chocolate bar to take home. You can even make a chocolate Greyfriars Bobby, a chocolate Nessie or a chocolate Edinburgh Castle as the perfect souvenir!
You'll round off your tour in the tasting room where you'll sample a fascinating selection of chocolates from Scottish and International chocolate makers. There are more than 30 varieties to choose from including dark or milk chocolate, haggis or Japanese Chocolate and many more!
Available to book through activitygift.com
With activitygift – you have to book the voucher first. You can add an image and personalised message for your recipient which they can book and claim through the activitygift.com website. This unique USP means the gift is more personalised and thoughtful than a basic voucher.
www.activitygift.com/booking-activity/?aid=ae11c83f-29b3-46e3-8ec6-3ab9c6ab6cb5
Take on Wembley Park's Easter Scavenger Hunt.
07 – 18 Apr 2022
How sharp are your hunting skills? Do you fancy yourself the next great explorer? This Easter, Wembley Park are hosting their very own neighbourhood wide scavenger hunt. Hours of free family-friendly fun in north London, the Wembley Park Easter Scavenger Hunt will see you hunt high and low around the Wembley Park Art Trail to find six pieces of artwork from our clues.
Once you've found all six artworks, trade your completed scavenger sheet in for a yummy chocolate Easter egg at Guest Services in London Designer Outlet. The true treasure to end the hunt!
How to play the Wembley Park Easter Scavenger Hunt
To get hunting, all you need to do is print the clues (by clicking here), bring them with you to Wembley Park and start hunting. No printer? No worries! You can collect a form from Guest Services at London Designer Outlet. Once you've done, hand your completed clue form over to Guest Services at London Designer Outlet to trade in for a chocolate Easter egg.*
Happy hunting!
wembleypark.com/whats-on/wembley-parks-easter-scavenger-hunt-2022/
Natural Instinct Launches Limited Edition Easter Feast for Dogs and Cats
Back by popular demand, premium raw pet food brand Natural Instinct launches its limited-edition Easter Feast (£4.30|1kg), an eggcellent treat for your furry friends to enjoy this Easter.
As government restrictions have lifted this year, Easter is looking to be bigger than ever, making it an ideal opportunity to spend quality time with friends and family, indulge in chocolate and take part in fun activities.
Whilst we all enjoy chocolate Easter eggs, the perfect Easter gift for your four-legged friend, is Natural Instinct's Easter Feast. Made from 100% natural, human grade, British Turkey with bone (60%), Salmon with bone (35%) and Beef liver (5%), this tasty meal provides a healthy source of taurine which helps the brain, eye, and heart functions, alongside a source of zinc to improve the quality of pets' coats and skin.
This specifically formulated complementary recipe can add variety to pets' diets, being served as an Easter treat or used by pet owners to create their very own meal, tailored to their pets' individual tastes and health needs.
Phill Keen, Managing Director at Natural Instinct commented:
"Any pet owner will know that when you are indulging on Easter eggs, it can be tempting to treat your furry best friends too. As chocolate is toxic to dogs and cats, our Easter Feast offers an alternative and therefore the perfect gift. It's beautifully packaged, delicious, healthy and made with love, using the finest ingredients to keep them happy and healthy. Why not get your pets involved in a pet-friendly Easter Egg Hunt to add to the fun, keep them entertained and engaged. Get outdoors and make the most of the new season.
Available for both dogs and cats, the Easter Feast, will be available in the UK from today and can be found online and at a variety of stockists."
An Easter lunch well spent with Farmison & Co's seasonal and succulent spring range.
Easter is special for families as they share good food that welcomes new life and the joy of spring.
Farmison & Co, the online sustainable butcher, is embracing the new season with a celebration of new seasonal ingredients across its Easter range – a true ode to the rich landscape and depth of flavour rooted in the historic county of Yorkshire.
Marking the beginning of Spring and the warmer months to come, Farmison & Co showcase the luscious Dales to the harsh Moors and rolling Wolds in a chef-prepared range of award-winning seasonal roasts and heritage breed meats that will make any Easter Sunday table special.
Highlights include:
• A 125 Day Cockerel centrepiece – a tasty twist on traditional poultry. Succulent, full-flavoured deeper and richer than chicken yet lighter than goose. This product is a true Easter showstopper and has been awarded the Best Chicken Centrepiece in the Good Housekeeping Easter product review
• Seasonal cuts bursting with unique flavour combinations have been prepared in house by Farmison & Co's very own Michelin star chef, Jeff Baker. These include:
• Crown Of Lamb with Apricot, Fennel and Citrus Peel
• Fillet Barrel of Beef with Wild Garlic Butter
• Stuffed Saddle of Lamb with Wensleydale
125 Day Cockerel
The Loose Birds 125 Day Cockerel is the ultimate showstopping centrepiece for Easter Sunday lunch this year. This is one not to be missed, Farmison & Co only has 50 available; when they're gone, they're gone. They will be live on their website from 11th April 2022.
Cockerel is a tasty twist on traditional poultry. Supplying Farmison & Co cockerels, Dr Paul Talling rears these birds right from their hatching in the picturesque countryside of the North York Moors. Ensuring these birds plump up nice, they are kept free-to-roam the fields and great outdoors, foraging from nature's larder that is supplemented with grains, helping the birds to mature slowly. For the best taste, the meat is game-hung which helps to emphasise the nuanced and deep flavour of these carefully reared birds. Each bird comes with the giblets for making a classic seasonal gravy.
Product information:
• £55.00
• 3.5kg, serves 8
• Available from 11th April 2022
The Carvery Leg of Lamb with Spring Herb Butter is a real British favourite, perfect for a family gathering on Easter Sunday. Studded with a spring herb butter composed of garlic, lemon, parsley, thyme, and rosemary, this leg of lamb promises the best of the seasonal flavours that showcase the best meat the Dales has to offer.
Product information:
• £54.95
• 2kg, serves 6
• Available from 20th March 2022
The Free Range Chicken Wellington is a beautiful Farmison & Co twist on the classic beef wellington. Crafted with two large free-range chicken breasts, the chicken is cushioned with Madeira-infused mushroom duxelles and wrapped in air-dried ham and an indulgent buttery puff pastry. It's the perfect show stopping dish for the table on Mother's Day; you only need to wait for it to fully defrost and then cook within 24 hours of delivery for the best and most delicious results.
Product information:
• £40.00
• 800g, serves 4
• Available from 20th March 2022
The Rosemary Scented Lamb Guard of Honour is a visually striking artisanal-made lamb centrepiece. Prepared in-house by hand, the two French-trimmed free-range rib racks face each other fat side out forming a beautiful arch. It's seasoned with a subtle hint of rosemary, enriching all the natural flavours of the succulent lamb.
Product information:
• £39.95
• 1.1kg, serves 4
• Available from 11th April 2022
The Crown Of Lamb With Apricot, Fennel And Citrus Peel is another centrepiece that truly celebrates the life of this animal with a decadent free-range rack of lamb forming an impressive 'crown'. The inside is filled with apricot, fennel and citrus peel bringing a welcomed freshness to the grassy lamb.
Product information:
• £59.95
• 1.25kg, serves 4
• Available from 11th April 2022
The Stuffed Saddle Of Lamb With Wensleydale is a real Yorkshire spin on a British treat brought to you from a smallholding farm in the unspoilt luscious countryside in Yorkshire. This cut is everything you'd expect from this part of the lamb; tender, sweet and deliciously soft. It has been crafted carefully and rolled with a classic Wensleydale cheese, parsley and lemon peel stuffing.
Product information:
• £48.95
• 1.25kg, serves 4
• Available from 11th April 2022
The Fillet Barrel with Wild Garlic Butter is a meltingly tender and heavenly piece of meat ideal for an Easter celebration meal. This popular cut doesn't need any more lavishing, which is why it's been kept uncomplicated with a simple yet luxurious wild garlic butter for the ultimate seasonal gift.
Product information:
• £95.00
• 900g, serves 6
• Available from 11th April 2022
Farmison & Co stands for better meat – free-range, grass-fed and dry-aged, sourced from responsible and sustainable British farms.
GALAXY LAUNCH BRAND NEW TRUFFLE MINI EGGS
Two new creamy Truffle flavours added to Galaxy's stellar line up of chocolate treats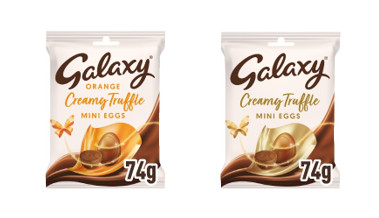 Slough, UK, 24th March 2022 — Mars Wrigley UK has today unveiled a new tantalisingly tasty Galaxy Easter treat, Galaxy Truffle mini eggs.
The delightfully smooth Galaxy mini eggs, which were expertly crafted by Mars Wrigley's team of chocolatiers over a number of months, radiate the same irresistible indulgence of Galaxy's signature smooth chocolate.
Delicately wrapped in foil, ready to be unwrapped and enjoyed – the effortlessly premium Galaxy Truffle mini eggs offer affordable luxury this Easter and would be a welcome addition to any egg hunt.
With a recommend retail price of just £1, Galaxy Truffle mini eggs are available nationwide from today in two blockbuster flavours: Galaxy's signature milk chocolate and a-peeling orange.
Kerry Cavanaugh, Marketing Director at Mars Wrigley UK said:
"Hatched in chocolate heaven, our Galaxy Truffle mini eggs really are a must try this spring for all confectionery connoisseurs, because at Mars Wrigley we've been making our signature smooth Galaxy chocolate right here in the UK for over 60-years, and I can assure the British public this is some of our finest work to date!"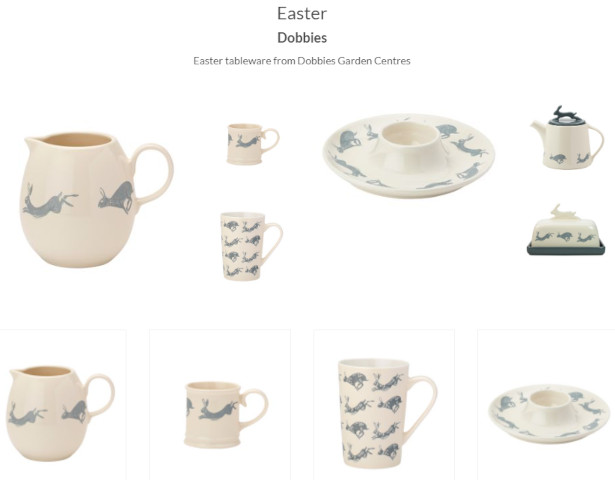 Primula Cheese has launched Burger Cheese in Home Bargains and Sainsbury's – just in time for the warm, summer months ahead.
Available for £2.50, Primula's newest flavour will give you an authentic burger cheese taste for just 54 calories a squeeze!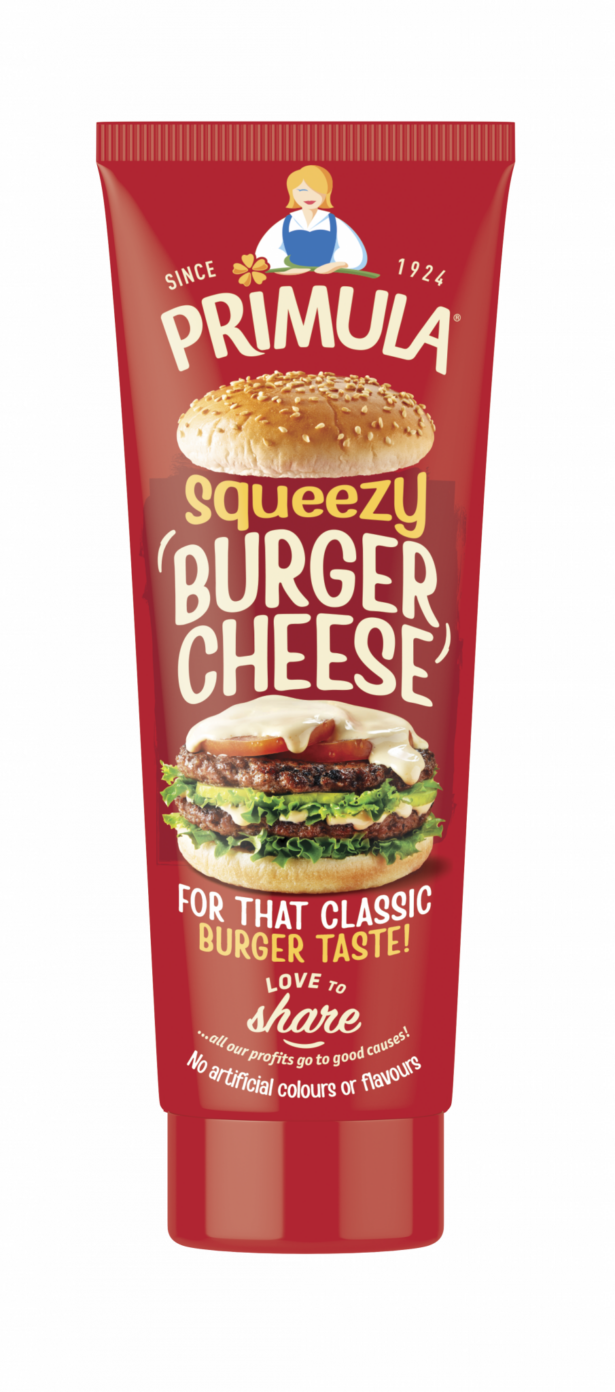 CELEBRATE BBQ SEASON THE RIGHT WAY WITH PRIMULA'S 'BURGER CHEESE'
• Burger Cheese is available in Home Bargains and Sainsbury's stores across the country for RRP of £2.50
• Foodies will be able to create that classic burger taste with a squeeze of Burger Cheese for a flavoursome hit with every moreish mouthful
• A real authentic burger taste, without needing to visit your nearest drive-thru
Primula, the world's first spreadable cheese, has launched its new squeezy Burger Cheese flavour in time for the hot, summer months.
Burger Cheese offers an authentic, burger cheese taste – already melted, ready to add to your burger without the fuss.
Primula's newest flavour is perfect for adding a classic cheesy taste to your next burger – you won't be able to taste the difference! Burger Cheese retails for £2.50, and is available today in Home Bargains and Sainsbury's stores up and down the country.
Burger Cheese is part of four new flavours recently launched across UK supermarkets, including: Cheese 'n' Sriracha (Asda), Light Cheese 'n' Onion (Asda) and Perfectly Plant (Morrisons).
Gareth Watson, Brand Manager at Primula, commented: "We love to keep surprising our customers with our unique flavours so we decided to give them an authentic Burger Cheese taste, a must-have for the BBQ season ahead!
"At Primula, we pride ourselves on being the convenient cheese brand – that's why Burger Cheese is already melted for your burger, ready to go"
For more information on Primula, visit the website www.primula.co.uk
Recipe ideas
Big & REALLY Tasty Burger
Recipe Description:
Listen up, burger fans! Impress family and friends with this Big and REALLY Tasty Burger recipe. Primula Burger Cheese will transform your feast, with mouth-watering meltability in every bite.
Serves: 4
1 tbsp vegetable oil
½ onion, finely diced
2 cloves of garlic, minced
500g British beef mince (15% fat)
To Serve:
180g Primula Burger Cheese
4 bread buns (Brioche)
8 streaky bacon rashers, grilled
Lettuce
Tomato
White onion
Method:
Heat the oil in a large frying pan over a medium heat. Add the onions and gently fry until golden.
Remove from the heat and set aside to cool.
Once cool, place all of the burger ingredients into a large mixing bowl and bring the ingredients together. Season to taste.
Using your hands or a burger press, shape into 4 burgers and refrigerate until ready to cook.
Place on the BBQ or skillet and cook for 5-6 minutes on each side.
Serve on a toasted bread bun with lettuce, tomato, onion, bacon, and a generous squeeze of Primula Burger Cheese.
Bratwurst Hot Dog with Pickled Ribbon Vegetables
Description:
We're pretty sure that once you try our Bratwurst Hot Dog recipe it'll be a firm favourite on your menu. These juicy sausages sit in soft brioche buns and are topped with Primula Burger Cheese for the ultimate feast!
Ingredients:
For the pickled vegetables:
1 carrot, peeled and sliced into ribbons with a potato peeler
½ cucumber, sliced into ribbons with a potato peeler
2 teaspoons salt
1 teaspoon sugar
125ml white wine vinegar
1 tablespoon olive oil
4 Bratwurst sausages
4 brioche hot dog rolls
140g Primula Burger Cheese
Method:
1. Put the carrot and cucumber ribbons into a bowl and sprinkle over the sugar and salt. Massage the vegetables gently for a few minutes then squeeze out the excess moisture.
2. Pack into a clean jam jar and pour in sufficient vinegar to half fill the jar. Top up with water so that the vegetables are covered. Seal with the lid and shake to mix together. Leave to stand for at least 20 minutes.
3. Meanwhile heat the oil in a frying pan and fry the Bratwurst sausages over medium heat for 10-12 minutes, turning frequently until thoroughly cooked through.
4. Slice the hot dog rolls along the top, without cutting all the way through and fill with some of the pickled vegetables.
5. Place a cooked Bratwurst sausage in each roll and serve with a generous squeeze of Primula Burger Cheese.
Serves: 4
Tips: Any leftover pickled vegetables will keep in the fridge for 2 weeks
Chococo's Sustainable Easter Egg Collection for 2022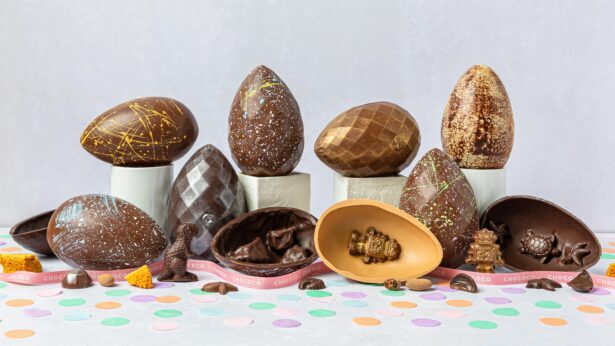 Dorset-based artisan chocolatier Chococo, which celebrates its 20th birthday later this year, is egg-cited to reveal its range of 100% sustainable handcrafted Easter Eggs for 2022.
Bringing together its 20 years of expertise in the world of fine chocolate, passion for local Dorset produce, and ethical approach to chocolate making, Chococo's 2022 Easter Collection is a sustainably eggceptional celebration of flavour and format.
Chococo's Easter Collection includes its six best-selling eggs in two sizes, the award-winning low sugar/ nosugar range, a NEW caramelised 'Gold' Robot egg for those with a sweet tooth, and three geometric bunnies for little ones.
Born in Dorset in 2002, created by husband-and-wife team Claire and Andy Burnet, Chococo is an independent chocolatier with nationwide delivery service and four Chocolate Houses in Swanage, Winchester, Exeter, and Horsham. Handcrafting all of its chocolates, gelato and brownies in its Dorset kitchen, Chococo's award-winning delights celebrate the finest, sustainably sourced chocolate and fresh, local flavours in a truly beautiful and ethical way, and hand pack them in 100% plastic-free packaging.
Since 2002, Chococo has championed working with fine chocolate produced in its country of origin, as this better supports the local economy, raising the value of its trade. Chococo's low sugar 65% Mega Milk, 85%Mega Dark and no sugar 100% Totally Dark chocolates come from Raisetrade producer Chocolaterie Robert who make couverture from fine cocoa grown in the Sambirano region of Madagascar.
New for 2022, is Chococo's first Direct Trade partnership. Its 72% single estate dark chocolate is made exclusively for them by Martinetti Cocoa, a small, family-owned chocolate company in Ecuador. Based in theheart of the cocoa growing region of Los Rios, Martinetti Cocoa buys its single origin heritage arriba cocoa beans at a premium price from Hacienda Zoilita, one of its local cocoa farm partners, to create its 72% single estate couverture with flavour notes of raisin, earth and hints of mellow coffee. This is then directly shipped to Chococo in Dorset – no middlemen!
The Easter range comes in Chococo's 100% plastic-free packaging. All of its packaging, including its mailorder boxes, is recyclable, compostable or reusable.
Become an Ocean Guardian this Easter – The NEW Ocean Eggs supporting Ocean Giants Programme
(Giant; £27.50/ 400g, Medium; £13/ 175g)
Available in 45% Venezuela milk and 72% Ecuador dark single origin chocolates
This Easter, you can make a truly wonderful difference with your Easter chocolate with Chococo's Ocean Eggs.
Supporting the Ocean Giants Programme organisation, 5% from every egg sold is donated to the charity which inspires and prepares the next generation of marine scientists and ocean guardians, and supports small marine NGOs across the world in their vital conservation work for the planet's largest and most threatened marine species including whales, manta rays and turtles.
Available in giant and medium sizes, you can enjoy 45% Venezuela milk chocolate and vegan-friendly 72% Ecuador dark chocolate versions of these stunning hand painted eggs.
Inside each Ocean Easter Egg you will find chocolate turtles and starfish in the same 45% milk or 72% dark chocolate. Chococo's partnership with Ocean Giants Programme continues throughout the year, with 5% of all sales of their popular chocolate turtles (as featured inside the eggs) being donated to the charity to support their important conservation work.
Perfect for all ages, these eye-catching eggs are packaged in 100% plastic-free, recyclable packaging, so your Easter egg not only makes a difference to the Ocean Giants, but makes a difference to the planet too.
The Milk Chocolate Dorset Sea Salt Caramels Easter Eggs
(Giant; £30/ 450g, Medium; £19/ 250g)
An annual best seller, enjoy the award-winning flavour of handcrafted Dorset Sea Salt infused Dorsetcream caramels inside a 45% Venezuela origin milk chocolate egg with rich yet creamy cocoa notes.
Available in both 450g and 250g sizes, these handcrafted eggs are truly indulgent.
The giant egg contains 10 2 Star Great Taste award-winning Dorset Sea Salt Caramels in a twist of tissue paper, and the 250g contains 6 of these moreish gems. Each egg is hand decorated with abstract splashes of naturally coloured cocoa butter in shades of pink, blue and yellow.
The Milk Chocolate Heavenly Honeycombe studded Easter Eggs
(Giant £27.50/ 400g, Medium £13/ 175g)
A Chococo classic, these ever-popular Honeycombe studded Easter Eggs, available in both a 400gand 175g size, are made with 45% Venezuela origin milk chocolate and chunks of handcrafted crunchy honeycombe made by the Chococo team with local Dorset honey from Field Honey Farms in Swanage.
Each of these handcrafted eggs is hand decorated with natural colours for a striking finish.
The Vegan Agave Honeycombe Dark Chocolate Easter Eggs
(Giant £27.50/ 400g, Medium £13/ 175g)
Dark chocolate lovers can delight in these Agave Honeycombe 400g and 175g Easter Eggs this Spring. Handcrafted from 72% Ecuador origin chocolate, each of these eggs is studded inside with chunks of plant-based agave honeycombe. A twist on Chococo's classic Heavenly Honeycombe, this wonderful naturally vegan-friendly treat is a tanalising combination of contrasting sweet, crunchy honeycombe and rich, dark chocolate.
The Milk Chocolate Dorset Dinosaur Easter Eggs
(Giant £27.50/ 400g, Medium £13/ 175g)
The iconic Chococo Easter special, celebrating their home on Dorset's Unesco World Heritage JurassicCoast, is now available in a Giant 400g and Medium 175g egg.
Hand decorated with origin chocolate to look like a mottled dinosaur egg shell, avid paleontologists will discover inside mini Colombian white and 72% dark chocolate dinosaurs and ammonites.
The low sugar 65% Madagascar 'Mega Milk' Easter Egg (£19/ 215g)
Delve into this Mega Milk Easter egg made with single origin milk chocolate from Madagascar that contains 65% cocoa solids. Containing nearly as much cocoa solids as 70% dark chocolate but less sugar than even an 80% dark chocolate, this is a gorgeous 'dark milk' chocolate.
In fact, as it contains 27% milk (which is much higher than most dark milks), there is only 8% added sugar in this chocolate but you would never know that it is so low in sugar when eating it. The redberry fruit notes of the cocoa are mellowed by creamy caramel flavours from the milk, making it rich and delicious and yet clearly still a milk chocolate taste experience. Inside nestle four megamilk chocolate gems that are each studded with a toasted hazelnut and wrapped in tissue paper.
The low sugar Vegan 85% Madagascar 'Mega Dark' Easter Egg (£19/ 215g)
This is the high cocoa solids, low sugar dark chocolate Easter egg to sit alongside the Mega MilkEgg. Made from single origin grand cru de Sambirano beans from Madagascar, this 85% cocoa solids dark chocolate has deep rich berry flavour notes with hints of honey and a long finish. A delicious egg for those who like exceptional, high quality, low sugar, dark chocolate. This egg isnaturally dairy-free so is suitable for vegans. The egg comes lightly dusted in edible silver shimmer. Inside nestle moreish Madagascar origin roasted cocoa beans covered in dark chocolate and cocoapowder, wrapped in tissue paper.
The 100% Madagascar Totally Dark No Sugar Egg (£19/ 215g)
Made from pure 100% Madagascan origin dark chocolate, this Easter egg is made from chocolate that won the Academy of Chocolate Golden Bean Award in 2017 – a major accolade. It has asurprisingly mellow, fruity flavour with a very soft feel in the mouth when it is savoured. For a 100%sugar-free dark chocolate it is extremely pleasant to eat. This egg is naturally vegan-friendly so is suitable for those following a plant-based diet. Inside nestle mini eggs in the same 100% sugar-freechocolate, wrapped in tissue paper.
The NEW Gold Chocolate Robot Easter Egg (Medium £13/ 175g)
This Gold Chocolate Robot egg is made from delicious caramelised white chocolate and inside nestle two 45% Venezuela origin milk chocolate robots dusted with edible gold shimmer.
The 'Gold' chocolate has a nostalgic caramel creaminess that is proving very popular withcustomers in its chocolate houses and so the team thought it was time to create a suitable egg forthis chocolate. The egg is hand-decorated with milk chocolate speckles.
Geometric Chocolate Easter Bunnies in Milk Chocolate (£8.50/115g), VEGAN DarkChocolate (£8.50/115g) and Gold Chocolate (£8.50/100g)
These geometric bunnies are EXCLUSIVE to Chococo and were specially developed by Claire and the team. There are three different ones to choose from – a milk chocolate bunny made from 45%Venezuela origin milk chocolate; a dark chocolate one made from 72% Ecuador origin darkchocolate; and a gold chocolate one made from delicious caramelised white chocolate. The milk anddark bunnies are hand decorated with naturally coloured cocoa butter speckles and the goldchocolate bunny is decorated with milk chocolate speckles. They are perfect to hide round the houseon Easter Sunday morning for an Easter hunt for the little and not so little ones!
RHYDYCAR WEST SOON TO SUBMIT PLANS FOR A 'GAME-CHANGING' RESORT.
The team behind the transformational Rhydycar West active tourism, sport and leisure resort in Merthyr Tydfil, South Wales, have announced that the Pre-Application Consultation (PAC) will commence in April, with the planning application to be submitted by us following the completion of the PAC.
The "all year round" indoor resort will include one of Europe's longest indoor snow centres, already cited as a potential home for Team GB snowsports, Snow Sport Wales, and the UK "Centre of Excellence" for Snow Sports.
A architectural computer generated image of the proposed resort
The resort will also feature luxury and value hotels and woodland lodges. Located only one mile from the Brecon Beacons National Park, the Rhydcar West team conceptualised the resort as the base camp for visitors to explore the whole Valleys region. As well as to complement and extend the emerging adventure tourism economy by offering an 'all year round' leisure facility – "where the great outdoors meets the great indoors".
Richard Arnold, head of operations for Rhydycar West, said, "We are pleased to have arrived at this point following many years of hard work, investment, careful planning and consideration. We strongly believe this development will be of national significance for Wales and enhance Wales' and the Valleys Region's position as an epicentre for adventure tourism.
During the 28 day PAC period, the Rhydycar West team will be organising online and digital exhibition events to present the proposals to the community and take on board questions and feedback. In addition, plans, supporting information and the ability to have your say on the proposals will be available on the RhydycarWest website in April.
To visit the website, go to www.rhydycarwest.com, where you can subscribe to up-to-date news and information about the PAC. In addition, anybody in the local area of Merthyr Tydfil wanting to discuss or find out more about the proposals can contact our public relations manager, Lyn Williams at lyn.williams@rhydycarwest.com. You can also view a video about the resort here: https://youtu.be/YfSpw1VuPfE
NEW KITCHENAID 2.1L FOOD PROCESSOR
THE LATEST ADDITION TO THE ICONIC KITCHENAID COLLECTION IS THE
NEW KITCHENAID 2.1L FOOD PROCESSOR OFFERING PLENTY OF
VERSATILITY AND POWER FOR DAILY USE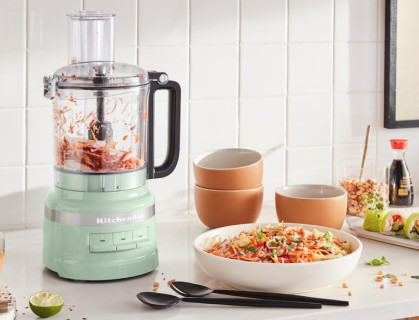 A food processor is a do-it-all essential for chopping, pureeing, mixing, shredding, blending and kneading
dough. The durability and craftsmanship of the NEW, compact, KitchenAid 2.1L Food Processor does all of
these tasks … and more, with the addition of the Julienne Disc and Whisk Accessory making life easier by
eliminating the need for numerous kitchen gadgets, saving you time and space.
The click-in bowl and lid are easy to use. Both the lid and centre blade assembly have silicone seals that help
keep food and liquids inside the bowl. Multi-use reversible blades make light work of chopping vegetables for
soup and can transform tomatoes, red onion and fresh chilli into a salsa in seconds; mix up a tray bake of frozen
fruit, nuts, oats and dried fruit; create a colourful coleslaw, julienne potatoes for rösti or quickly thicken cream.
Performance
The robust, space-saving design of the KitchenAid 2.1L Food Processor is intuitive to put together thanks to
the super simple twist-free assembly. The bowl clicks into the base with little effort, and the hinged lid helps
keep countertops clean when adding ingredients or scraping down the sides of the bowl. Two speeds and a
pulsing option for maximum control and multifunctionality achieve the best results every time.
Speed and pulse options are controlled by easy-to-operate paddle-style buttons to whip, whisk and emulsify.
High speed offers plenty of power to knead dough and speedily shred large blocks of cheese. The pulse option
is the go-to for giving nuts a rough chop or for adding more ingredients without over-processing. The two-in-
one feed chute makes adding ingredients and liquid super simple.
All blades and discs can be neatly stored inside the bowl when not in use.
Cleaning
The KitchenAid 2.1L Food Processor is easy to clean. The bowl and accessories are dishwasher safe and also
simple to rinse by hand.
Making every day extraordinary, the NEW KitchenAid 2.1L Food Processor (RRP £199) is available in Matte
Black, Empire Red, Almond Cream, Contour Silver, Onyx Black and Pistachio at kitchenaid.co.uk
@kitchenaid_uk | #MakesMomentsUnforgettable
Lindt GOLD BUNNY celebrates its 70th Birthday
It's a remarkable 70 years since a Lindt Master Chocolatier crafted the first Lindt GOLD BUNNY. With its golden coat and little bell tied with red ribbon, the Lindt GOLD BUNNY is now iconic worldwide, heralding spring – no Easter egg hunt is complete without one!
To celebrate this momentous occasion Lindt Chocolate shops and www.lindt.co.uk/shop is offering an exclusive Lindt GOLD BUNNY 500g in a recyclable card carrier this Easter – an impressive gift for a loved one. RRP £20.00
In addition to this exclusive in-store and online edition, the original Lindt GOLD BUNNY is available in five other sizes from various popular grocery retailers, Lindt Chocolate shops and www.lindt.co.uk/shop: 10g, 50g, 100g, 200g and 1kg. The smallest ones are perfect for decorating tables and Easter baskets whilst the largest 1kg bunny is the ultimate showstopper. The 1kg Lindt GOLD BUNNY is entirely wrapped by hand before being hand-polished and finished with a beautiful red bow.
Around 150 million Lindt GOLD BUNNY figures are produced every year in over 50 countries around the world. If you were to line them up nose to tail, they would span the distance from Lindt's headquarters in Kilchberg, Switzerland to San Diego, California – that's 9,800 kilometres!
The history of the Lindt GOLD BUNNY
One Easter the young daughter of a Lindt Master Chocolatier spotted a bunny in the long grass as the family was having a traditional Easter brunch. Excitedly she asked if she could go outside to play with it. Her father consented but as she ran to the door, the bunny promptly vanished into the bushes with a single flash of its tail.
For days, she was heartbroken. Her father thought long and hard how he could cheer her up before alighting on the perfect idea. He decided to craft a bunny so she could always find her little friend: the Lindt GOLD BUNNY was born. Every year after that, his daughter looked forward to hunting for her little Lindt GOLD BUNNY in the garden with family.
1952: Easter Traditions Past
The first Lindt GOLD BUNNY was created in 1952. Thanks to Rodolphe Lindt and his conching machine, chocolate could be melted down until smooth enough to coat moulds of any shape, ready to create hollow chocolate figures – like the silky smooth and indulgent chocolate bunny. The chocolate bunnies became an instant hit in Germany – but it took a while before they hopped across the border into Switzerland and Austria before captivating the rest of the world.
1990s: Hopping Across Country Lines
By 1994, just over four decades later, the Lindt GOLD BUNNY was available on Swiss and Austrian shelves. In 1996 the Lindt GOLD BUNNY embarked on its voyage overseas to Great Britain and the US. By 1997, the Lindt GOLD BUNNY had reached Australia.
2000s: New Decade, New Travels
The Lindt GOLD BUNNY made it to Latin America for Easter in 2002, before hopping onwards to Russia and Hong Kong in 2004. After that, it arrived in the Far East in 2007.
Crafted from the Heart
At Lindt each creation is crafted with precision, passion and care. From start to finish, it takes about an hour to bring a Lindt GOLD BUNNY to life. After coating a mould with their fine chocolate, the bunnies are left to cool at optimum temperature to attain the perfect sheen and crisp snap. Each bunny is then carefully wrapped in its signature gold foil and polished by the gloved hands of a Lindt Master Chocolatier. As a final loving touch, each Lindt GOLD BUNNY has a red ribbon and bell tied with a bow.
To Suit Every Taste
Since the original milk chocolate Lindt GOLD BUNNY proved such a success, Lindt Master Chocolatiers have conjured up three other flavours to choose from: dark, white and hazelnut chocolate. Each flavour proudly displays their own-coloured ribbon: look for white ribbons if you're craving white chocolate, brown ribbons for the more robust flavour of dark chocolate and green for the added crunch of hazelnut.
Easter Traditions Today
Today the Lindt GOLD BUNNY is recognisable all over the world. Since its beginnings in 1952, the appearance of the Lindt GOLD BUNNY has weathered the years with grace and stayed close to its timeless original style. However, in 2015, Lindt released a special edition LindtGOLD BUNNY wrapped in leopard and zebra print foil. These were followed by other limited-edition prints showcasing flowers. The LindtMaster Chocolatiers are always thinking of new ways to surprise.
For more information or for the online store visit www.lindt.co.uk/shop and also follow on Facebook at www.facebook.com/lindtuk/ or Instagram www.instagram.com/LindtUK
DO YOU SPEAK OTTER?
SEA LIFE SCARBOROUGH EDUCATES GUESTS ON THE EXTENSIVE LANGUAGE OF THE AQUATIC MAMMAL – OTTERS
SEA LIFE Scarborough announces a brand-new educational addition to its conservation talks on the otterly adorable otters.
Not only are otters incredibly practical, but they are also a very vocal species that produce at least 12 different sounds to communicate, including alarming others, greeting, and mating calls.
SEA LIFE Scarborough is home to Asian short-clawed otters Harris and Willow, who have lived together for over six months. The Asian short-clawed otter is known to be the smallest species of otter in the world, growing on average around 70cm long.
And whilst guests have been constantly wondering "otter are you saying?" they can finally take a peek into the mind of Harris and Willow thanks to SEA LIFE Scarborough's otter speaking workshop. Visitors to the SEA LIFE centre will be taught all the clicks and sounds made by otters, meaning they could communicate with the species themselves if they wanted to!
Otters are incredibly social animals and live-in extended family groups, choosing to reside in burrows dug into muddy banks. They are playful creatures and will spend most of their time on land playing, grooming, resting, sleeping and of course talking to each other.
Andy Turner, General Manager at SEA LIFE Scarborough, said: "Here at SEA LIFE Scarborough, guests constantly ask us what the otters different sounds mean, so we decided it was time to lift the lid on all the otter chat and provide a snapshot into the mind of the mammal, by explaining the meaning behind each noise.
"Now guests can come along and learn about the adorable creatures whilst also developing a new language too. During the daily otter talk, our dedicated team will walk visitors through the sounds made by our inhabitant otters, Harris and Willow, resulting in our customers leaving with a new string to their bow."
To experience the vocabulary of the otter and meet SEA LIFE Scarborough's other residents, book your visit online here:
www.visitsealife.com/scarborough/
LATE AVAILABILITY: EASTER ESCAPES FROM PREMIER COTTAGES
From family-friendly and "Dog's Welcome" stays to cosy cottages for two, Premier Cottages still has availability at a wide range of properties for Easter. Availability includes:
Darwin Cottage, rural hideaway on the South Downs Way in Sussex
Darwin Cottage is located in the quiet Sussex village of Jevington, a short drive from the coast. Walkers are spoilt for choice here with an abundance of stunning strolls on the South Downs Way accessible from the door. Also within easy reach are the iconic Seven-Sisters, The Long Man of Wilmington, Michelham Priory and Glyndebourne Opera House.
Children are well-catered for too with Seven Sisters Country Park, Drusilla's Park, Knockhatch Adventure Park and Eastbourne Steam Miniature Railway all nearby.
Inside the cottage features a sociable open plan kitchen/dining and living area, a double and twin bedroom and two bathrooms. A week's stay for four arriving on 15th April costs £625 including a welcome pack with home-made bread, butter, a selection of jams, free range eggs, chocolates, biscuits, tea, coffee and milk. (www.premiercottages.co.uk, 01323 484124)
Airhouses – luxury lodges with hot tubs in Scotland
Set in hundreds of acres on an organic family-run hill farm, Airhouses features five luxurious, self-catering lodges, all with private hot tubs. Children and the young at heart can get up close to donkeys, alpacas, sheep, goats, geese and Shetland ponies here. There is also an abundance of wildlife to enjoy including deer, brown hares, buzzards, foxes, and a huge host of bird life.
Located in the gorgeous Scottish Borders, just 20 miles south of Edinburgh. The properties are ideally placed for exploring both the Scottish Borders with all its history, market towns, abbeys and castles as well as Edinburgh, Glasgow, Stirling, Loch Lomond and The Trossachs.
Each is equipped to a very high standard, and comes with dressing gowns, towels, slippers and toiletries along with Smart TVs, Bluetooth speaker and 5G Wi-Fi. The onsite Farm Shop stocks local produce and handy high quality ready meals for easy cooking. A week in The Buchanan lodge for six costs £1999 and a week for two in The Lodge costs £950, both arriving on 15th April. Also, available for Easter is luxury holiday home Capercailie, which sleeps ten. A six night stay costs £3575 arriving 16th April. (www.premiercottages.co.uk, 077857 58375)
Wooladon Estate, Devon
Located in rolling countryside in the Tamar Valley on the Devon and Cornwall border, Wooladon Estate features a beautiful Georgian farmhouse and five adjoining barns. Onsite is a dog friendly circular four mile trail with woodland and riverside walks plus picnic benches and estate tracks that are great for cycling.
Guests can enjoy on site carp fishing, an arrival meal service (additional charge) on arrangement plus the owners' award winning Strawberry Fields Farm Shop and Restaurant are just a short walk away.
Wooladon's Gatherley View sleeps four, a three night's stay arriving on 15th April is £466 and a week arriving on 22nd April costs £460. Alternatively, a week's stay for four in Barn Cottage complete with its own hot tub costs £1300 arriving on 15th April or £1200 arriving on 22nd April. (www.premiercottages.co.uk, 07879 641488) Up to two dogs are welcome in each cottage for £20 per dog.
Rhos Country Cottages near Snowdonia
Tucked away down a single farm track, Rhos Country Cottages offer complete seclusion with a beach and choice of golf courses and walks nearby. Snowdon Mountain Railway, the Italianate village of Portmeiron, the impressive Harlech and Caernarfon Castles and Zip World are also within a 30 minute drive.
Stay in dog-friendly Rhos Wen, a single story luxury cottage for six with no steps or stairs making it suitable for the less able where a week's stay arriving 9th April is £900. Alternatively, a week for four in Rhos Country Cottage's Rhos Ddu costs £850 arriving 16th April and a week arriving on 23rd April £640. (www.premiercottages.co.uk, 01758 720047)
Trelowarren, Cornwall
Trelowarren sits on 1,000 acres of woodland and farmland with a Cornish Iron Age Fogou, an award-winning restaurant with its own pizza oven and walled garden spa with heated outdoor pool plus a tennis court. Located on the Lizard Peninsula, Trelowarren is a complex of 18 stunning eco properties that's close to 14 beaches.
A seven-night stay in Trelowarren's Dr's Cottage for six guests is £1695 and in Chyreen for six is £1595, both arriving on 15th April. (www.premiercottages.co.uk, 01326 221224)
SEA LIFE WELCOMES LITTLE PIGGIES TO ENJOY A THEMED INTERACTIVE EXPERIENCE FOR THE WHOLE FAMILY.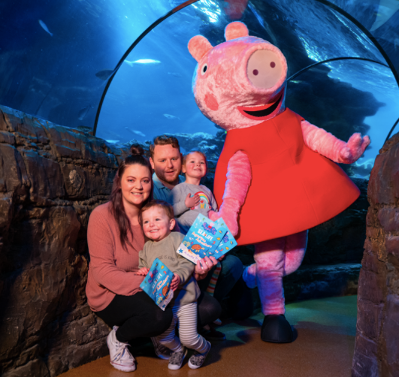 WHAT:
A themed and interactive activity trail aimed at pre-schoolers and young families. Join Peppa Pig at SEA LIFE to explore rock pools and oceans and make lots of animal friends along the way!
WHERE: SEA LIFE centres across the UK and Ireland
WHEN: 30th April – 3rd July
PRICE: from £15.95
Join Peppa Pig in a brand-new nationwide event, as she heads to SEA LIFE for an amazing Aquarium Adventure!
Guests will be able to meet Peppa, and dive into the fun of SEA LIFE, meeting some incredible creatures and discovering how to keep them safe in the oceans.
Follow the interactive, immersive trail, where visitors will be tasked with several activities, from spotting seahorses and crabs to counting starfish and learning how fast sharks can swim. There will also be fun workshops where little piggies can create ocean friendship bracelets and help make a jumbo jigsaw.
And that's not all…guests will also have the chance to take photos with Peppa.
Post-adventure, all Peppa fans will then have the opportunity to learn about SEA LIFE's incredible conservation programmes. For those looking for some extra fun and learning during their visit, creature cards with facts and activities will be available across the attraction and online via the SEA LIFE website.
The Peppa Pig Aquarium Adventure begins nationwide on April 30th. To book your tickets to your local SEA LIFE please visit the website here: www.visitsealife.com/explore/uk-eire-events/peppa-pig/
Forest Breath Candle For Inspiration + Karmic Grace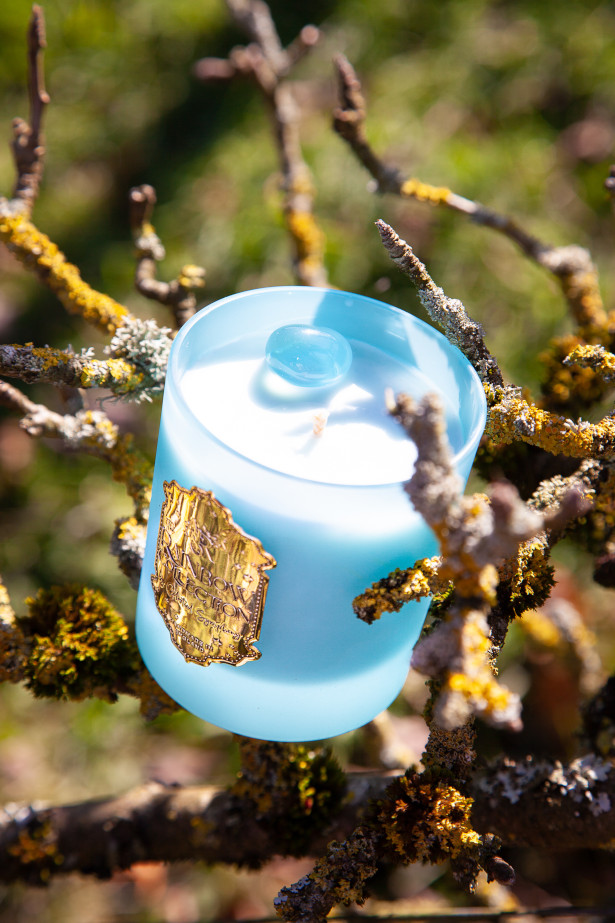 Imagine an ancient forest is breathing with you, blowing away the cobwebs to reveal an elevated perspective.
Forest Breath carries the wise blue light of open sky + cleansing water. Infused with blue obsidian crystal + angelic light codes, this fragrance alchemy has the power to clear karmic dust bunnies.
A great candle for the workspace to focus the mind. Also wonderful as a yoga + meditation candle.
210g / 1 wick / 50 hours burn time
Manifestations : Clarity of Thought + Graceful Communication + Karmic Clearance
Elements : Air + Water
Chakra : Throat
Crystal : Blue Obsidian
Forest Breath is an uplifting yet very soothing fragrance. A symphony of evergreen essential oils, with notes of wintergreen + pine + lavender + copaiba balsam.
When we are able to articulate something, we are able to transmute the energy. As old patterns rise to the throat chakra to be released, you may experience spontaneous epiphanies that change the way you once viewed an event, a person or a belief.
Each candle is generously poured with 21g of essential oils carried in pure plant waxes. Alchemised with crystals + angelic light codes to raise your vibration. Lovingly handmade in Cornwall, England.
View product on company @ https://celestialsymphony.love/products/forest-breath-fragrant-chakra-candle-1
Price: £60
Lambley Luxury Easter Hamper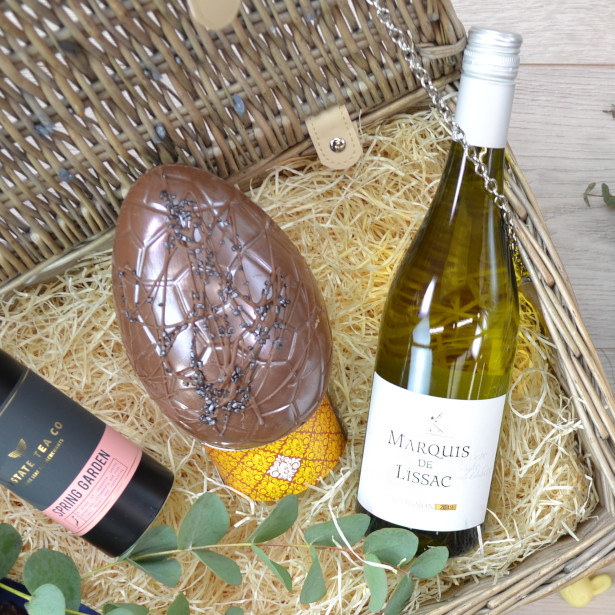 Easter is one of the only occasions it is acceptable to eat chocolate for breakfast! Make an impression with the stunning Lambley Luxury Easter Hamper. Packed full of delicious local artisan produce, all perfectly chosen to celebrate the Easter period.
To start, they have included a Large Milk Chocolate Egg, filled with Strawberry & Champagne ganache truffles by Davenport's. Secondly, a selection of Handmade Easter Fruit Cakes by The Original Cake Co. Next, some adorable Milk & White Chocolate Bunnies to be devoured by children and adults alike.
So as to complement the traditional Easter options, find an array of beautiful sweet and savoury treats. Including, a fantastic Sauvignon Blanc and Spring Garden loose leaf tea. A refreshing and fruity blend which is especially suited to the summer months and can also be brewed as an ice tea.
In addition, find two creamy cheese options by Northumberland Cheese and The Fine Cheese Co. Accompanied by Oatcake Rounds, Rosemary Honey and Spiced Carrot Jam. With hints of cinnamon, cloves and nutmeg this sweet carrot jam is the ideal cheese partner. Sweet, sticky and characteristically orange, it is perfect with hard cheeses and a range of deli foods or try it with melted salted butter and crumpets.
Finishing with two choices for the sweet tooth. First, delectable Luxury All Butter Shortbread and homemade Raspberry and Rhubarb Jam by Lady Waterford Preserves. Serve traditionally with toast or porridge. Particularly delicious drizzled over ice cream.
There's something for everyone to enjoy in the Lambley Luxury Easter Hamper. Displayed beautifully in our antique wash wicker basket.
View product @ www.heatherandbale.co.uk/product/lambley-luxury-easter-hamper/
Price: £173.5
Yellow Meadow Floral Wallpaper Mural by Uta Naumann at Wallsauce.com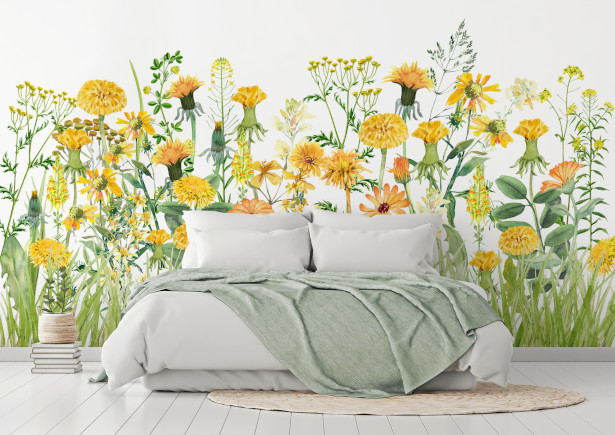 Made-to-measure floral wallpaper mural available at Wallsauce.com. Available to order onto a variety of wallpapers including paste the wall and peel and stick that's great for rented accommodation!
Prices start from:
UK – £35/m2
Europe – €47/m2
USA – $6.76/sq ft
Australia – $75/m2
For other countries, please visit our website – They ship worldwide!
View product on company website: www.wallsauce.com/designer-wallpaper-murals/yellow-meadow
Glow Wellness Candles
Fragrance Bar Gift Box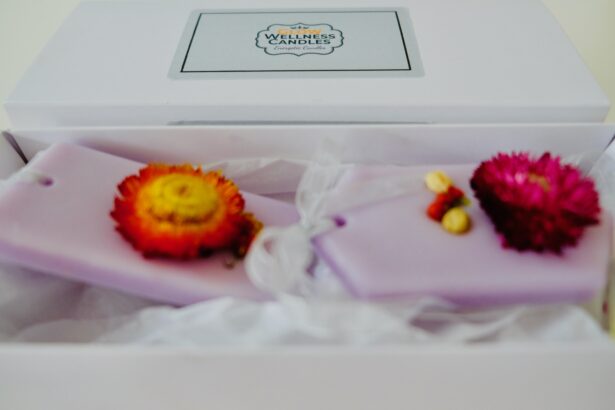 Our Fragrance Bars can be hung in wardrobes, in bathrooms on a mantle piece. The beautiful smell will fill up the room and uplift your space. They come in a box with two bars and a 3ml bottle of our essential oil blend. Add a few drops of the oil once the scent diminishes.
We have 3 different fragrance bars to choose from, Rose, Lavender and Vetiver.
These will last for 6 months and once finished you can break them up and add them to your wax melt.
All fragrance bars are made with pure coconut wax with 100% essential oils and all sourced from the UK
View @ www.glowwellnesscandles.com/candleshop/p/vintage-vetiver-fragrance-oil
Price: £10
Alternative Easter gifts to show you care this spring

This Easter, treat your loved ones to a gift that is completely unique to them and will mean more than the usual Easter egg! Take the time to use your favourite photos to remind yourself and your loved ones of cherished memories – for a gift that is sure to put a smile on their face and show how much you care this spring.
Easter Photo Chocolate Box – from £17.99
Unlike any other box of chocolates, this one can be personalised with photos of your most treasured memories together – a gift that's thoughtful and delicious! Personalise the whole product by adding a photo and text of your choice to the outside of the box. When your loved one opens it, they'll be greeted with a selection of Ferrero or kinder® chocolate inside in addition to another beautiful photo.
Fill Your Own Photo Gift Box – from £14.99
Create a personalised Fill Your Own Photo Gift Box from CEWE for the perfect customised Easter surprise. Choose your most loved photos for the front and inside of the box alongside your own customisable message and a hidden inner compartment – a unique way to give your gift to a loved one.
CEWE Photobook – from £5.99
Create a 'Spring Moments 2022' photobook filled with their most treasured memories from the past few months. This special gift may not be chocolate, but it is sure to be something your loved one will cherish for years to come. With every page turn, they will be filled with joy as they get to remember happy moments you've shared.
Personalised Easter Bunny – from £11.99
This soft cuddly teddy can be personalised with a photograph of your choice for the sweetest Easter gift around – it's the perfect way to put a smile on your little one's face.
Personalised Jigsaw Puzzle – from £9.99
A personalised Jigsaw Puzzle not only makes for a unique gift this Easter, but it also provides the perfect family activity! Piece together your favourite snap, whether it's a holiday memory or a family portrait – it's sure to keep them entertained over the Easter period.

HOPPY EASTER! MAKE YOUR CELEBRATIONS EGGS-TRA SPECIAL WITH THESE PARTY AND DECORATION MUST-HAVES FROM PARTY DELIGHTS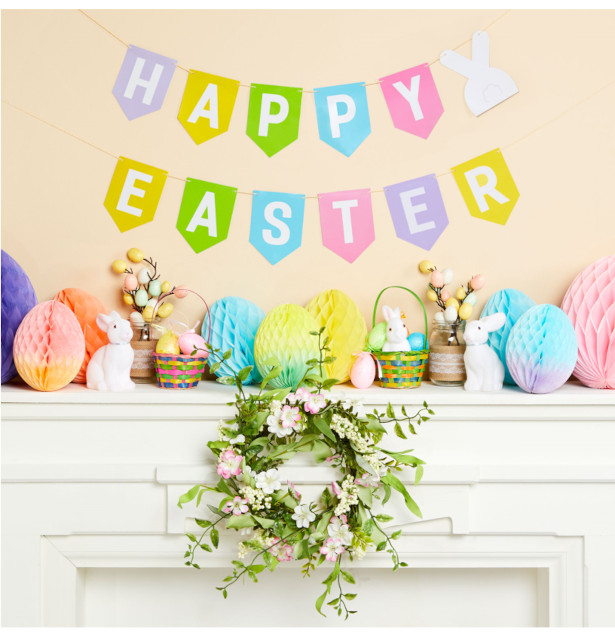 Easter is just a few weeks away, which not only means an abundance of chocolate and hot cross buns, but also that Spring is well and truly here!
Temperatures start to get a little warmer, mornings and evenings get lighter, and gardens start to grow their spring blooms, so why not celebrate Easter in style?
As the second biggest occasion and holiday of the year after Christmas, Easter is a time to spend with family and friends, soak up that springtime feeling and throw an eggs-tra special party.
Online party products and fancy dress retailer Party Delights has everything you need for a bunny-themed bash to remember including games, fancy dress costumes, party accessories, decorations, balloons and tableware.
Party Delights, customer engagement manager, Laura Maclean, said: "Celebrating Easter is a fantastic way to get spring started. Between watching children run around on an egg hunt to sprucing up your home with a little spring décor, there is something for everything to get excited about this season.
"For the ultimate Easter extravaganza create a bunny and balloon-tastic Easter table, host an array of arts and crafts activities for the little ones, play Easter-themed games or even get creative with some bonnet making.
"Throw in a door wreath and some pastel-coloured banners, and the Easter bunny will definitely be able to find you!"
For more inspiration, check out Laura's must-have decorations, games and costumes for an Easter to remember.
For the home
Easter Tree – £22.99
Spring Foliage Bunny Wreath – £12.99
Egg Decorated Tree Stems 5pk – £14.99
Peeking Bunny Window Stickers 2pk – £8.99
For the party
Pastel Bunny Latex Balloon Arch – £15.99
Balloons & Bunnies Table Runner – £16.99
Eggcited Balloon Bunting – £9.99
Easter Eggs Balloon Bouquet – Delivered Inflated – £21.99
Happy Easter Banner – £4.99
Easter Honeycomb Eggs – £8.99
For the kids
Mini Easter Carrot Bowling Game 12pk – £3.99
Bunny Ear Game – £4.99
Pin the Tail on the Bunny Game – £3.99
Easter Egg Hunt Clue Signs – £4.99
Easter Felt Bag – £2.29
Little Wabbit Pink – £14.99
Yellow Easter Bonnet – £2.99
Blue Bunny Ears Headband – £2.49
Eggciting Easter Value Kit – £15.99
Party Delights' online store is a one stop shop for everything from decorations and balloons to tableware, games, crafts and fancy dress for a spring soiree filled with bunny kisses and Easter wishes.
Hop to it and find out how you can make Easter egg-stra special at www.partydelights.co.uk
Celebrate the beginning of longer days, warmer weather, and pastels with the perfect gifts for every bunny on your list. Fromtech savvy tech accessories capturing special moments, to inspiring children's books, to memorabilia for collectors and sports fanatics, the below products are goodies to fill up your kids' Easter Basket.
FOR THE TECH LOVER – KODAK
• Kodak Mini Shot 3: The Kodak Mini Shot 3 Retro allows you to shoot and print high-quality photos anytime and anywhere. After taking fabulous shots, you can print them directly from your Kodak Mini Shot 3 Retro OR connect with any mobile devices via Bluetooth and print straight from the photo gallery! The Kodak Mini Shot is also available in a 2 x 3 inch size.
• Kodak Dock Plus: With the Kodak Dock Plus, you can print your favorite pics instantly from your mobile devices. Using a reliable and stable Bluetooth connection, this instant photo printer can help you save timeless memories.
• Kodak Mini 3 Square Retro:Connect your Kodak Mini 3 Square Retro to any mobile device and get your favorite pics in print wherever you are. Make sure to always keep your favorite snapshots so you can revisit them later on. It uses a stable wireless connection that can be easily paired to your device. This portable printer is also available in a 2 x 3 inch size (Kodak Mini 2 Retro).
FOR YOUR LITTLE ONES –CUENTO DE LUZ
• Cuento de Luz books are made to educate and encourage all young children around the world.. Published in both English and Spanish, all books are available for purchase on Amazon.
• Award-winning Cuento de Luz was founded in 2010 by writer and humanitarian Ana Eulate in her home garage. Still based in Madrid, Spain, Cuento de Luz holds an international outlook specializing in children's literature printing books in both English and Spanish, with accolades fromThe New York Times and the New York Public Library. Each story takes their readers' imagination on a journey, helps to care for the planet, encourages universal values and promotes peace. As a certified B Corporation, Cuento de Luz is committed to preserve the environment through the highest standards of verified social and environmental performance and public transparency, which includes the integration of sustainable materials in its books such as using stone paper as of January 2017. For more on Cuento de Luz, please visit www.cuentodeluz.com.
FOR THE SPORTS FANATIC –TOPPS
• As baseball season is finally kicking off, celebrate Easter with your own personalized trading card!Topps, a leader in sports and entertainment trading cards and a part of Fanatics Collectibles, is offering customizable trading cards for the sports fanatic in your life.Upload your favorite picture of you and you're your loved one, choose your favorite baseball team's logo, and add a sweet message on the back to create a unique and personalized card for your father in just minutes.Pricing starts at $9.99.
FOR THE WORLD TRAVELER -ROLLINK
Rollink's Flex Vega Model, Folds Flat to Around 2" Thick, Available in Cabin, Cabin Plus and Medium Checked Sizes with Multiple Color Options
For the bunny who is always looking to hop around and travel the world, Rollink's Flex Vegasuitcase is the ultimate gift. The collapsible model is available in three distinct sizes and is createdto fit traveler's needs while on the go and when storing it at home. Rollink offers a flexible design that allows it tocollapse to just two inches thick, reducing its size by 75 percent, which allows for storage in tight spaces like under a bed or dresser or hanging in a closet – perfect for any Easter egg hunt!
• The Rollink Flex Vega model is as stylish as it is practical, made to last and designed to fit your lifestyle. All collapsible luggage pieces in the collection fold flat to around 2" thick, taking up minimum space in your home, hotel room, or vacation rental. When not in use, just hang your Flex Vega luggage in the closet or stow it under your bed. Always ready and accessible for your next adventure!
Chick out these egg-cellent Easter recipes from plant-based produce company, Mr Organic, expert flour millers, Carr's Flour, and the Easy Peasy Baking Campaign. There's something for everybunny to enjoy over the Easter weekend, however you're spending it!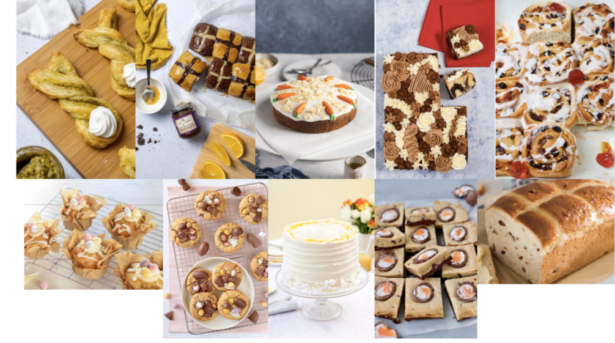 Mr Organic:
Vegan Pesto Easter Bunny Swirls: Savoury and cute pastry bunny ears that are delicious and quick to make.
Chocolate Orange Hot Cross Buns: A vegan take on a traditional tea time treat with a chocolate and orange twist!
Carrot and Almond Cake: Beautifully moist and lightly spiced, this vegan cake is great for an Easter afternoon tea.
Carr's Flour:
Simnel Muffins: Flavoured with delicious seasonal spices and topped with mini eggs – perfect!
Date & Toffee Hot Cross Bun Loaf: A twist on the classic hot cross bun, filled with toffee chunks and dates.
Juliet Sear's Chocolate & Vanilla Traybake: A beautifully marbled traybake, ready to be topped with leftover Easter choc!
Juliet Sear's Lemon Meringue Showstopper Cake: A delicious and zingy, 4 layered lemon meringue cake made with the brand new Luscious Lemon Cake Mix from Carr's Flour.
Easy Peasy Baking Campaign:
Crème Egg Brookie Tray Bake: Made with just 8 ingredients and 5 pieces of equipment for a trendy hybrid bake.
Simnel Swirls: An alternative to Hot Cross Buns, made in just 7 simple steps and filled with dried fruit and marzipan.
Leftover Easter Chocolate Cookies: Designed to use up whatever chocolatey Easter treats you've got left – if any!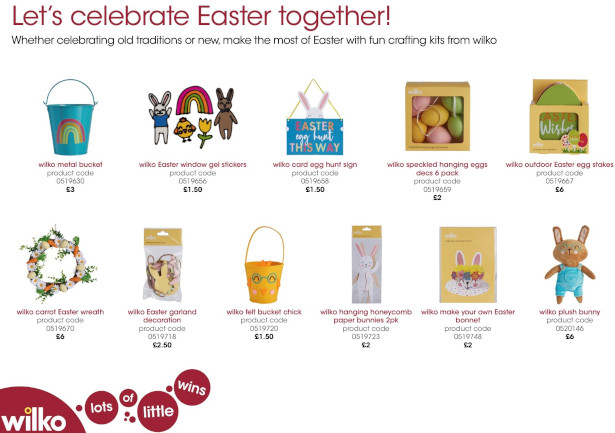 Subject Easter.
What are your plans 🤷‍♀️? my daughter asks me in one of her succinct early morning emails. Sleepily I respond: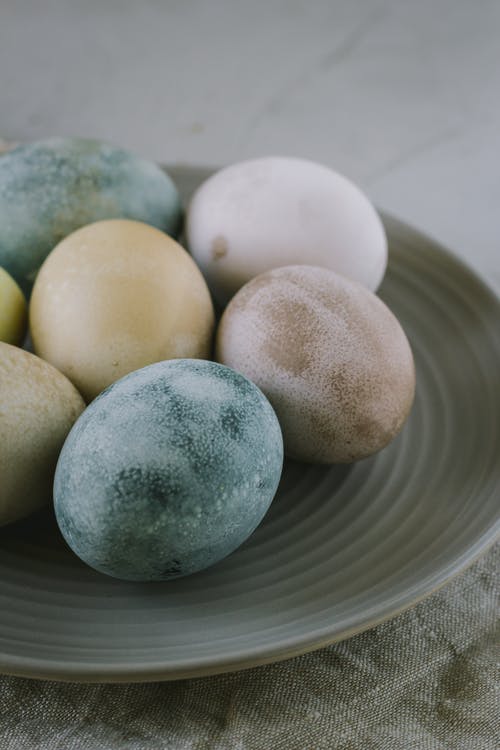 Easter? Plans? What are those? Are they like maps? Do plans come with directions? Do you plan for Easter standing, sitting, or lying down? Are there many small plans or just one large one? Please send me a picture of one so I'll know what they are. I would love to have a plan, if only I knew what they were. Do you have one you can share?
And doesn't Easter have something to do with eggs? Are they scrambled? Over easy? I once heard Easter is a joyful holiday, a celebration of life, a certain holy life, something about a resurrection of a man called Jesus from the dead.
It's reported in some newspaper called The New Testament. Is that like The New York Times? The Palm Beach Post? What's this about Easter having occurred way back? It's reported to have happened on the third day of His burial after His crucifixion by the Romans at Calvary c. 30 AD. Is that true? Who can remember that far back?
And if so, who is this person Jesus? Is he among us today in our lives? Maybe He has a plan. Maybe He's a planner and perhaps has one for us. And somehow, we'll all have a joyous Happy Easter! Hopefully even in Ukraine there finally will be peace and some semblance of happiness. Now that's a plan . . . a consummation devoutly to be wish'd! Pray Jesus, that plan happens!
GRAB YOURSELF AN EGG-CELLENT TAKEAWAY TREAT THIS EASTER
FOODHUB IS OFFERING 10% OFF THIS EASTER SUNDAY
Celebrate the end of the Easter weekend by tucking into a delicious takeaway treat courtesy of Foodhub.
Foodhub, one of the UK's most innovative tech food and ordering app company, is offering customers 10% off* this Easter bank holiday (Sunday 17th April), meaning foodie fans can enjoy a feast befitting of the Last Supper to mark the end of the long weekend.
Make the most of the extra day of rest and forget about the cooking, as Foodhub is home to a range of local takeaway and restaurant suppliers, so whether you're craving your local Chinese, Indian, Fish and Chips or a burger – Foodhub has the perfect recipe.
Emma Stockman, from the Foodhub marketing team, said: "Easter is the perfect time to relax and spend time with family and friends. We know how stressful it can be to tackle the cooking over the long weekend, so why not tuck into a takeaway instead!
"Foodhub is offering all our customers a delicious discount on Easter Sunday, so enjoy a banquet of all your favourite foods, from your favourite takeaway with your favourite people – what better way is there to spend the Easter bank holiday."
A discount of 10% is on offer to customers who order from their local takeaway via Foodhub. Simply input code EGGCITE at the checkout and enjoy a tasty treat at your feet.
For further information and to order a local takeaway treat, please view the Foodhub website here: https://foodhub.co.uk/
*Offer valid on Sunday 17th April only. T&Cs apply.
Every-bunny can have an eco-friendly Easter!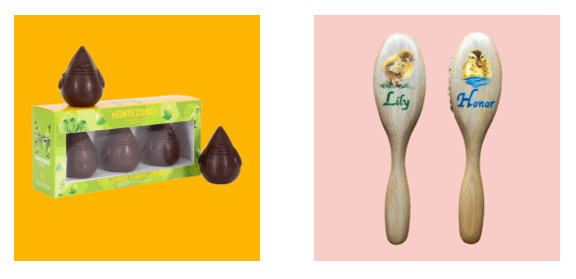 PomPom, an online shop selling imaginative gifts and toys, brings you the very best in eco-friendly Easter gifts.
We have curated an edit of thoughtful, fun and totally plastic-free gifts for children and indeed adults alike.
We want to encourage people to make an environmentally considered choice this Easter, with alternatives to the plastic filled gifts that can be found in so many of the leading retailers.
Every order is wrapped and delivered to our customers with sustainable packaging – recycled cardboard boxes, biodegradable labels and green recycled tissue.
PomPom supports the Marine Conservation Society, which shares our sustainable mission. We donate annually to this UK based charity, who work tirelessly to protect our seas, shores and marine wildlife from plastic. A tree is planted for every customer review left on our site.
Sustainably Sourced Chocolate Easter Eggs
Montezuma: The Three Chiclateers
Vegan, organic and created from responsibly sourced cocoa, this British business is excitingly innovative in their chocolate and packaging. Even the clear window is made from wood pulp!
£10.00
Tony's Chocolonely Mini Eggs
Plastic-free, slave free and tastes soooo good! Every bunny should have these eggs for that morning Easter egg hunt.
£9.95
Give gifts that last longer than an Easter egg!
Our top 3 Plastic-Free Easter gifts
Personalised Hairbrush
Handpainted in Essex by artist Catherine Doherty, personalise these wooden hairbrushes with your chosen animal and name. Special new designs for Easter – duck and chick
£39.95
Hand Felted Rabbit Slippers
Keep toes cosy and warm with these organic wool slippers. Handmade in Nepal, they come in 4 different sizes – available up to age 4-5)
£29.99
Flamingo Egg Cup
Flamboyant, fun and fictional, a fabulous flamingo egg cup! Designed by U.K. artist Hannah Turner.
£22.99
Spring into Spring
Wildlife Seed Boxes
Inspire a love of nature, these wild flower seeds attract bees, butterflies and wildlife.
£15.00
Garden Seed Set
This beautiful set contains all you need to start growing beautiful flowers in your garden; sweet peas, lavender, forget me nots and daises!
£14.95
Personalised Garden Tools
Get little ones actively participating in the garden from a young age, this trowel, fork and spade are personalised with any name you like.
£24.99
Plastic-free gifts that last a lifetime!
Wooden Woodland Animals
Bring the fun of the forest to the Easter table with these wooden animals – rabbit, fox, badger, deer, hedgehog and squirrel.
£19.95
Wooden Forest Stacker
This delightful wooden stacking toy comes with 21 stylishly coloured wooden animals including an owl, a bat, a wolf, a squirrel, a woodpecker, an acorn, a mummy pig with her baby, a caterpillar, five leaves, a toadstool, a moth, a rabbit, a hedgehog, a bird, and a bird in a nest.
£39.95
The Little Growers Cook Book
Packed full of cooking, growing and making ideas, we love this eco-focussed book which is fun for all the family
£20.00
Easter Bunnies or Bells?
Chocolate Easter Treats with Bonne Maman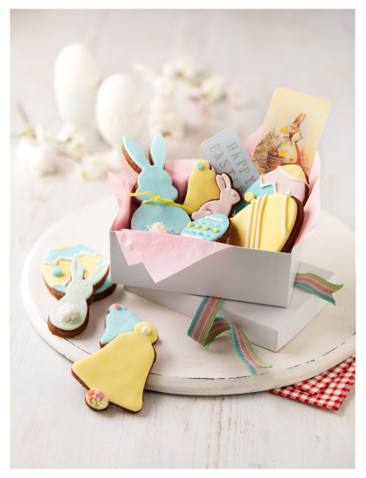 Did you know that whilst we are all looking out for the Easter Bunny here in the UK,
in France it is the Church Bells – Les Cloches – that bring chocolate treats and gifts to
excited, 'well behaved' children?
Whatever your preferred tradition, new Bonne Maman Hazelnut Chocolate Spread is a great addition to Easter baking and feasting. Made with all natural ingredients, 20% hazelnuts and containing no palm oil, Hazelnut Chocolate Spread lends itself deliciously to simple, fun family recipes like these Chocolate Easter Biscuits.
A very easy Hazelnut Chocolate Cookie Dough is rolled and cut into the cutest Easter shapes, then decorated with pastel coloured fondant icing, sprinkles and an occasional mini marshmallow for bunny tails! Prettily arranged in a gift box with ribbon and a little tag, they make a gorgeous, personal present.
Choccy Rocky Road
A wonderful welcome treat to serve – or gift – at Easter, this Choccy Rocky Road combines Bonne Maman Hazelnut Chocolate Spread, with zingy dried raspberry pieces, chunks of shortbread biscuits, mini marshmallows and crushed mini eggs. Satisfying and simple to make, as well as being completely delicious, it can be made in advance and kept in the 'fridge for up to two weeks.
Hot Cross Chocolate Muffins
What says Easter more than a hot cross bun?
A delicious alternative to a classic – these Hot Cross Chocolate Muffins combine all the wonderful flavours of a traditional Easter hot cross bun, but with the added surprise of a delicious, gooey hazelnut and chocolate centre. For the utmost Easter indulgence, eat these warm to discover a melting chocolate middle.
Chocolate Thick-Shake
The ultimate indulgent and creamy chocolate thick-shake to enjoy this Easter… and even better, made in minutes! To enjoy a pure glass of chocolate heaven, combine Bonne Maman Hazelnut Chocolate Spread with ice-cream and milk, then top with whipped cream and chocolate curls. To complete the Easter theme, add in some mousse-filled chocolate bunnies placed on wooden skewers. Délicieux!
Costing £2.80rrp for 250g jar, new Bonne Maman Hazelnut Chocolate Spread is available from all major retailers.
CRACKING PROGRAMME OF EASTER EVENTS IN IRONBRIDGE
Visitors to the Ironbridge Gorge will be in for a treat next month as The Ironbridge Gorge Museum Trust lays on a series of fun family Easter themed events.
From Saturday 9th to Sunday 24th April, visitors will have the opportunity to Crack the Code, with an egg-citing Easter trail taking place across a number of participating sites including Blists Hill Victorian Town, Coalport China Museum, Jackfield Tile Museum, Enginuity and Coalbrookdale Museum of Iron.
Prizes will be on offer for those who can uncover the code hidden on Easter eggs across each site, and those giving the trail a go at more than one site will be entered into a grand prize draw to win a fantastic museum prize.
At Blists Hill Victorian Town, visitors can step back in time as they follow a trail of the town's original Victorian advertising signs promoting popular chocolate brands of the era. The trail will run from the 9th-24th March, with prizes available for those who return a completed trail leaflet at the front desk.
For younger visitors, the town's Fairy Trail has been given an Easter twist, which will take you on a guided tour through the woodland in search of the fairy's hidden chocolate stash. The Fairy Trail guided tour can accommodate groups of up to 15 and should be pre-booked.
Visitors can also have a go at traditional egg dancing alongside some of Blists Hill Victorian Town's resident townspeople who will be demonstrating the Victorian Easter dance twice a day at 11am and 2:30pm over the Bank Holiday weekend.
At Coalport China Museum, visitors can enjoy a range of themed activities including drop in clay-modelling workshops and the chance to paint your own bisque fired egg. On Saturday 18th April, the museum will host a talk focused on the history of hot chocolate, giving attendees the opportunity to find out more about how the chocolate revolution came to Great Britain.
Visitors will be able to prebook on to tile decorating workshops at Jackfield Tile Museum where they will use the traditional tube lining technique to adorn ceramic tiles while across the Gorge, the Trust's design and technology centre, Enginuity, will be taken over by buggies, boats and rockets with a range of transport themed activities between Saturday 9th and Sunday 24th April.
The Museums' great value Annual Pass includes all activities, except tile decorating which carries an additional charge. The ticket is valid for unlimited daytime entry to all 10 museums for a whole year.
For more information or to purchase tickets, visit www.ironbridge.org.uk
FOR PEACE OF MIND WHILST AWAY AND NEVER MISS A DELIVERY
EZVIZ DB2 battery-powered doorbell (Free Chime included) is currently available on Amazon at £93.49 (RRP £139.99), and Very at £109.99.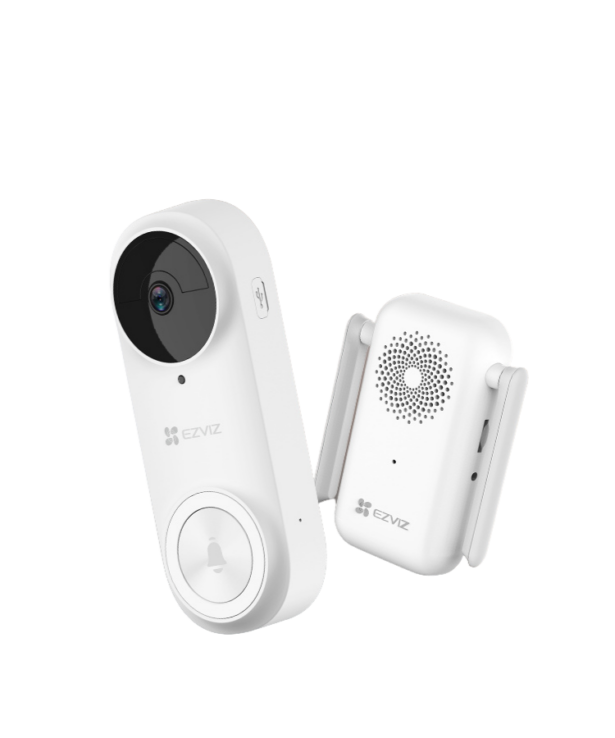 EZVIZ, an expert in smart home security, recently introduced its 2K+ video doorbell. Completely wire-free in design with an embedded rechargeable battery, the DB2 is easy to install, and it also features a handful of pro features to make front-door security easy.
This wireless and wire-free doorbell is fully battery-powered and can be set up anywhere in minutes. The DB2 Pro can run up to 115 days on one full charge, which is maximized by its emerging-saving mode. It's also fully weather-proof to withstand any extreme weather.
The DB2 lets users know who's there, even when they're not at home. It has an extremely wide viewing angle to see visitors from head to toe all via the EZVIZ app. It also features night vision of up to 5 metres.
The DB2 rings and helps people answer the door in an effortless way, even from afar. An instant video call will be initiated to the mobile phone, so users can see and talk through the EZVIZ App to let friends know if it's a good time to visit or tell the postman to place parcels in a preferred spot. It is also smart to detect human movements rather than running pets or moving leaves. Video storage is made safe and flexible to make sure the doorbell captures and preserves every key moment. The DB2 Pro supports local storage through a large microSD card of up to 256 GB, which can be inserted onto the indoor chime for enhanced data protection. EZVIZ also supports encrypted cloud storage upon subscription. The DB2 is also hard to tamper with. In case the doorbell is forcibly removed, a sharp alarm will set off, while a mobile alert reaches the user.
EZVIZ C8C Outdoor Security Camera – (RRP £129.99) available from Amazon and Currys at £109.00
The EZVIZ C8C Outdoor Security Cam is its first outdoor pan/tilt camera, in outdoor surveillance and protection. The C8C boasts powerful features including panoramic monitoring and comes with A1 powerful human shape detection, colour night vision and event-triggered active defence. It is an all-in-one camera that records, detects and deters effective in the face of property security needs. The C8C is available from Amazon and Currys and £109.
Compact and attractive, the orb-shaped C8C fits in any home environment. With a 360-degree field-of-view, the camera easily takes in views across large outdoor spaces. The pan and tilt features help overcome blind spots in monitoring that many outdoor cameras suffer from. Furthermore, the camera comes equipped with a noise-cancelling microphone. Users can easily manoeuvre the C8C using the EZVIZ App on their mobile device to see and hear what's going on. The C8C also has two external antennas for enhanced Wi-Fi connections and is IP65-rated to deliver long-standing, high-performance even in wind, rain, or snow.
EZVIZ C6 AI Smart Camera – available from Amazon for $129.99 and Amazon.co.uk for £89.99
High res images available here
The EZVIZ C6 AI smart camera in an indoor camera that is small in size and big in functionality. It is the perfect way to keep an eye on your family or pets when you are not home.
With on-camera AI, the C6 2K+ identifies humans and pets in an instant and detects abnormal sounds to add an extra layer of protection. The camera can automatically zoom in up to 4 times to follow a moving object and has 360° panoramic view.
The C6 can also track high-speed activity and fast movements will not appear blurry in the camera's vision, thanks to the 25 fps video recording capacity.
The camera also has safe video storage, enabling you to secure your unforgettable memories on a local SD card. What's more, the camera notifies you when you are needed and can alert you when the noise level suddenly changes. Your family members can also simply wave at the camera to initiate a video call to your phone. Cute and compact, the C6 is the must-have technology for any modern home where maintaining contact and security 24/7 is of utmost importance.
The C3TN Colour night vision security camera is available from Very for only £49.99
The C3TN Colour features all the essential elements one could ask for outdoor protection. Homeowners can rely on it with its 1080p resolution, motion detection, vivid colour night vision, active defence with strobe light and IP67 weatherproof design, all packaged in one simple device. The C3TN Colour night vision security camera is available from Very for only £49.99 making it an affordable, yet high performing option for homeowners looking to protect a home and keep families safe.
With 1080p resolution, colour night vision and two built in spotlights, the camera is able to render everything crystal clear, even if it is pitch black. It renders colour night vision up to 15 metres and infrared black-and-white vision up to 30 metres so homeowners can rest assured that any unusual activity will be clearly captured, be that day or night. With an IP67-rated camera body, the C3TN is both dust and water-resistant and can withstand even the toughest weather conditions, whether it's rainy, stormy or snowy.
The C3TN is able to discern human shapes, rather than other objects, so when a suspicious person is detected, the camera will quickly flash two dazzling spotlights¹ for on-site deterrence, as well as an immediate notification through EZVIZ App.
The C3TN Colour also comes with a built-in noise-canceling microphone, which can pick-up crystal-clear audio in the surrounding area so users can see and hear what's going on in the garden or front door at any time. No need to be concerned about storage space or network overload too, as, with the advanced H.265 video compression technology, the camera achieves the same or even better video quality with only half the bandwidth and half the storage space required by the previous H.264 video compression standard. Homeowners have the option to secure any recorded videos on any local microSD card of up to 256 GB, or, if preferred can subscribe to EZVIZ CloudPlay for fully encrypted cloud storage and extra peace of mind. EZVIZ is the only smart security brand to offer the option of local storage and a cloud based storage solution so users can choose whether to subscribe or not. The C3TN Colour night vision security camera is available from Very for a very affordable £49.99.
TO RECORD PRECIOUS HOLIDAY MEMORIES AND FOR AMAZING PHOTOGRAPHY WITHOUT THE NEED TO CARRY A BULKY CAMERA BAG
ShiftCam's ProGrip – Available from Amazon at £129.99
David Bailey here we come!
Feel like a pro. Shoot like a pro. The ShiftCam ProGrip is a grip, built-in battery, dock, rig all rolled into one for smartphones effectively closing the gap between phone and camera. The secure grip makes shooting high quality photography effortless. It also has a Bluetooth shutter release, tripod mount, accessory socket and cold shoe and even charges your phone wirelessly at the same time. What's more the ProGrip has already been recognised by the 3 leading design awards in the world in 2021. With its universal clamp system, ProGrip can hold any mobile devices between 58 and 90 mm wide, with and without case. Soft-touch and nonslip rubber coating ensures comfort and security whilst the high-quality rubber grip coating prevents stickiness and wearing overtime. The phone clamp opens up symmetrically and closes at release, securely grasping your phone centred to the clamp. ProGrip's revolutionary wireless charging system is engineered to prolong its battery life cycle, with a compact design that supports landscape to portrait rotation. It is compatible with most smartphones including iPhone, Samsung, Pixel, OnePlus
KEEP THE KIDS ENTERTAINED ON LONG JOURNEYS AND KEEP TRACK OF THEM!
BuddyPhones® Cosmos+ wireless ANC kid-proof, kid-safe headphones to protect little ears from increasing tech exposure – available in Cool Blue, Rose Pink, Sun Yellow, Grey Matter, Deep Blue and Snow White from buddyphones.com, onanoff.com and Amazon.com for $119.00/ $119.00 /$99.99. They are in stock in the UK at Amazon.co.uk for £99.90.
The new Cosmos+ wireless active noise cancelling headphones are great for kids to use from remote learning and in-school computer lessons to gaming, listening to music and watching videos. With children now using technology for education as well as entertainment the Cosmos+ provide a new level of protection for children's hearing. Although noise induced hearing loss cannot be reversed, it can be prevented by ensuring young ears are suitably protected. The best way to protect children from progressive hearing loss is to equip them with a pair of headphones that limits how loud the volume can go. Using a built-in, always on, sound control circuit to cap the volume at levels recommended for children by the World Health Organization, BuddyPhones® are tailor-made for kids to be the toughest, safest sound solutions available.
With a slew of new audio features, fun designs, a range of colours; Cool Blue, Rose Pink, Sun Yellow, Grey Matter, Deep Blue and Snow White and volume limiting capability the BuddyPhones® Cosmos+ are ideal for use when studying, when watching films or listening to music whilst still ensuring hearing health is protected.
The BuddyPhones Cosmos+ brings an upgrade to ONANOFF's flagship wireless kid's headphone with a high quality detachable boom mic and 3 SafeAudio® settings to choose from. With these 3 different listening modes of 94dB TravelMode, 85dB KidsMode and 75dB ToddlerMode, the headphones can be tailored to the child's needs and environment. ONANOFF's patented StudyMode® helps isolate voices from other sounds, producing crisper, clearer vocals that will help young scholars to focus when studying or watching lessons. These different audio settings can be tailored to the child's educational needs, at home or in school. The foldable headphones with soft protein PU leather ear pads also include a BuddyLink for sharing so siblings and friends can easily watch and play together.
The BuddyPhones® Cosmos+ boast a 24-hour battery life for wireless use or a wired connection option, making them ideal for keeping children entertained whilst travelling or on long car trips. The Cosmos+ now features new, more durable designs, a travel case for easy transport, and a fun and eye-catching design using a process called "In Mold Design" to produce intricate artwork on the ear cups with a premium finish that is fully scratch resistant.
ONANOFF BuddyPhones® School+ Wireless kids' volume limiting headphones with TravelMode and StudyMode –Available from Amazon.co.uk for £42.49 (RRP £49.99) and in the US from onanoff.com, buddyphones.com and Amazon.com for $59.99
From in-school computer lessons to music listening, children are spending more time than ever before using smart devices and staring at screens, making the new wireless BuddyPhones School+ an ideal solution to protect their ears. The wireless BuddyPhones® School+ offers 3 SafeAudio® settings to choose from: 94dB TravelMode, 85dB KidsMode and 75dB ToddlerMode. ONANOFF's patented StudyMode® helps isolate voices from other sounds, producing crisper, clearer vocals that will help young scholars to focus when studying or watching lessons.
Packed with cool features, the detachable beam microphone offers maximum quality voice recording during online chats and lessons with passive noise cancellation that picks up the child's voice clearly and minimises distracting background noises. The beam mic can be easily detached when it's not needed to enhance portability and for compact storage for travel.
Designed to be long lasting, the headband size can be adjusted to grow with the child. The headphones are wireless with a reach up to 20 meters, and offer a 20-hour battery lifetime. Sharing one device is made possible with the BuddyLink, making them ideal for group projects at school or listening to music with siblings. The new look offers extremely comfortable fabric headband and sports an all-new style housing with a dedicated sticker area. A set of decorative stickers and name tag labels are included for kids to personalise the headphones as they choose.
The BuddyPhones® School+ Wireless is fitted with replaceable ear cushions made from hypo-allergenic and sweat resistant fabric so it can be worn for long periods in extreme comfort. While travelling, they can be folded and stored in the supplied travel bag for easy storage and added security.
Xplora XGO2 Android children's smart watch available from Xplora and Amazon for an RRP of £99.99
The Xplora XGO2 is an affordable and GDPR compliant ideal first phone for children aged 5-12. Running on Android 4.4 with a 1.4" capacitive touch colour LCD screen, it is easy to use and is incredibly responsive. When wearing and using the device, children can make and receive voice calls from pre-saved numbers only, so they can communicate with friends or family without the risk of receiving any unsolicited calls. These contacts can be managed on the parent's app. The watch does not feature social media, making the safety of children using it a priority. The device can also receive and reply to text messages including text, emojis, images and voice messages. With a 0.3-megapixel camera and 4GB storage, there is also plenty of room to store photos.
Including a 700mAh battery providing 72 hours of standby battery and working with Wi-Fi as well as 4G, 3G and 2G connectivity, the watch ensures reliable connectivity and is also IP67 water resistant so can survive a rainy day or messy play session outdoors! One of the most exciting features on the XGO2 watch is the step counter which encourages children to stay active and to be rewarded for this! With in-built G Sensors, the XGO2 accurately tracks kid's steps which earn them Xplora Coins to be used in the ground breaking and award winning Xplora Goplay Platform. This aims to motivate children to spend more time taking part in physical activities offline in exchange for virtual rewards that can later be redeemed online via a gaming platform.
Including many features that are designed to keep kids safe whilst being online, the emergency SOS button can be pressed by the child if needed and will notify their emergency contacts of their location. The XGO2 also uses multiple services to show the devices location (GPS + Wi-Fi + LBS) to ensure it is accurate. School Mode can also be activated so that there are no distractions in class with just the watch clock displaying but all calls and messages disabled. Whilst School Mode is on however, parents are still able to track the watch location and the SOS function is still active.
Xplora X5 Play children's smart watch available from Xplora and Amazon for an RRP of £159.99 – now with free SIM card
The new X5 Play is a children's smart watch which not only provides reassurance to parents always knowing the location of their child but is great fun for kids too! They can make and take calls, text and send emoji's, take photos, and get active with their favourite characters like Peter Rabbit 2 and Doctor Who, earning rewards as they go. Featuring a Qualcomm chipset for a fast and reliable user experience the X5 Play is also waterproof (IP68) and features a 1.4' TFT display and 2 Mega Pixel camera for taking great selfie's. With in-built G Sensors and advanced step tracking capabilities, X5 Play links seamlessly to Xplora's unique Goplay platform
LOCATE: Locate your child with the X5 Play and create Safe Zones which will alert you whenever your child leaves or enters the zone.
COMMUNICATE: The watch is also a phone! Easy communication with the child and up to 50 approved contacts, answer and make calls with swipe motions and send text messages and emojis!
TAKE PICTURES: The 2MP camera means they can share the pictures with you throughout their day, keeping you up to date on what they are doing. Store over 1000 pictures in the gallery and set a custom background.
GOPLAY: The world's first Goplay activity platform combining physical activity with entertainment.
XMOVE Bluetooth family activity tracker – available in black, petrol, grey and pink from Currys, Xplora and Amazon website for an incredibly affordable £49.99
High resolution images available here
Using the XMOVE tracker, families can track the number of steps each person is taking and even get competitive amongst family members to encourage all to be as active as possible! It also has a built-in sensor to monitor inactivity and reminds a user to get moving to help maintain a healthier lifestyle. Its Multi-Sports Mode function monitors an individual's activity when running, walking or cycling whilst the Heart Rate Monitoring helps a user to exercise at the right intensity. No need to worry about getting caught in the rain on a walk or run or children jumping in puddles either as the XMOVE is certified as IP68 and can be immersed in water up to 1.5m deep. All for an incredibly affordable £49.99.
The XMOVE monitors activity even when sleeping by measuring the duration and quality of sleep which can then be assessed on the app.
The XMOVE has an ultra slim body and is just 10mm thick so ideal and comfortable for all sizes of wrists and has an easy to read 1.3-inch TFT 240 x 240-pixel clear display. Its 160mAh battery will last up to 10 days on standby or 5 days of normal use so wearers can carry on enjoying it day after day before charging.
Main Functions:
• IP68 Waterproof – Waterproof up to 1.5m deep
• 160mAh Battery – With up to 10 days standby or 5 days of normal use
• Multi Sports Modes – Various modes monitor Running, Walking, Cycling and more
• Heart Rate Monitoring – Helps you exercise at the right intensity
• Ultra Slim Body – Just 10mm thick
• 1.3 inch TFT Display – Clear 240 x 240 pixel display
TO RECORD CRUCIAL EVIDENCE IN CASE OF AN INCIDENT
Nexar Pro GPS WiFi Dual Dash Cam System with SD Card Included – Road & Interior Recording, Unlimited Cloud Storage and Parking Mode – available for £119.95/$159.95 on the Nexar website and on Amazon.co.uk for £226.62 and Amazon.com for $149.95 (RRP $169.95)
The Nexar Pro provides the ultimate protection by recording both the road and the cabin of a car. The road view camera records crisp 135° wide video in 1080p Full HD quality. The interior camera records sharp footage in 720p HD quality and includes 10 infra-red light bulbs that provide superb night vision. The system is equipped with advanced G-force sensors and comes with 32GB or 128GB memory, providing 4 or 16 hours of loop recording respectively.
The Nexar Pro dashboard camera works only when paired to the Nexar app. The dash cam seamlessly streams live footage to your phone every time you drive, so video evidence is always just a tap away if you need it. The Nexar app works in the background, so you can use other apps (like navigation) while driving. Nexar Pro is compatible with iPhones and top Android phones.
The camera detects critical situations on the road (like collisions or sudden brakes) and saves them as short clips on the Nexar app. These clips are also automatically backed up to your free and unlimited Nexar cloud account. At the tap of a button, Nexar can create detailed post-collision reports that save you time, money, and unnecessary stress when dealing with insurance claims. Nexar's report summarizes key information from the crash, including video footage, driving speed, G-force impact, and location.
Nexar senses even the slightest impact and starts recording immediately, even when your car is parked. Get notified and watch recorded parking incidents as soon as your phone is nearby and connected to the dash cam.
TO ENSURE A GOOD NIGHT'S SLEEP AT HOME, AWAY OR ON LONG FLIGHTS
Nightbuds smart earbuds – available from Kokoon at an RRP of $249.99 [currently $174.99]
Nightbuds are tiny, sleep sensing headphones that work with an app to intelligently look after sleep. Developed with staff at Europe's largest sleep laboratory, Nightbuds automatically adapt audio as the wearer falls asleep then provide insights and coaching specific to them, to improve their sleep. Nightbuds enable users to listen to their own audio (audiobooks, podcasts, music) in a smarter manner automatically fading out as they fall asleep and bookmarking where they left off enabling them to pick back up in the right place the next day.
Nightbuds utilise Kokoon's Sleep Coaching Technology and monitor sleep (via PPG & accelerometers) to provide personalized insights and recommendations specific to the user, to improve their sleep. Within the Kokoon app, users can "create their own Kokoon", an immersive 4D binaural soundstage through which listeners can experience incredible relaxing audio escapes such as the "Misty Mountain Hideaway".
Nightbuds are designed to be worn through the night in all positions including side sleeping. The soft, ergonomic buds are incredibly thin; just 5.4mm thick. Nightbuds block out snoring or noisy neighbours with noise isolation and dynamic noise masking. Also useable as regular Bluetooth 4.0 headphones, Nightbuds enable hands free calls and feature crystal clear acoustics courtesy of Nightbuds premium balance armature drivers.
TO KEEP YOUR MACBOOK PRO SAFE ON YOUR TRAVELS
Tech 21's Evo Hardshell available in Clear and Ash from from Apple.com and Tech21 for an RRP of £79.95/$89.95.
The Evo Hardshell cases offer incredible levels of protection against everyday bumps and scratches whilst at the same time being lightweight and ultra-thin, so ideal for those commuting to the office or heading to a local coffee shop. Tech21 combines science, engineering, and unrivalled British design to create cases that address three core benefits: style, protection and performance.
There is a choice of an ash colour, designed to complement MacBook Pro, or a clear case which is made with an anti-yellowing formula that keeps things clear for the lifetime of the device. It also has low-profile non-slip feet for a stable typing platform and offers comfortable access to all ports and functions.
Tech21 is one of only a few case manufacturers to have an in-house science and materials team and the only one to have been tested by physicists at the UK's National Physical Laboratory. Each case collection is rigorously tested to Tech21's own demanding standards to ensure compatibility with the MacBook Pro. When buying an Evo Hardshell case, users can thus be fully assured of incredible impact protection, super-smooth scratch resistance and easy access to every connection needed.
Rex London
Melamine Bowl – Bonnie The Bunny – Rex London
Kids, Lunch And Tableware
www.rexlondon.com/bonnie-bunny-melamine-bowl
Price: £4.95
EASTER ESCAPES IN GREAT YARMOUTH

From cool camping and cottages to holiday parks and hotel stays, this traditional seaside resort has Easter escapes from as little as £41 per person for four nights
8 March 2022: Visit Great Yarmouth suggests stays close to the beach for those yet to book their Easter escape. (www.great-yarmouth.co.uk).
Camping & touring at Clippesby Hall – four night stays from £41.40 per person
Family-run Clippesby Hall is a rural campsite set in woodland grounds and makes a great base for exploring Norfolk's quiet East coast beaches and the Broads. Clippesby has a four night caravan or motorhome pitch with electric hook up from £166 (£41.50 per person) for four (two adults and two children) arriving 11th April 2022.
As well as an onsite café and restaurant, Clippesby's 'Basecamp' offers bike hire plus information on the area's best walking, cycling, canoeing, boating, birdwatching and fishing activities. It's also within easy reach of Great Yarmouth's famous Golden Mile. https://www.clippesbyhall.com, 01493 367800. Image here
Parkdean Resort's California Cliffs – save £80
Close to the beach, yet with easy access to Yarmouth's attractions, Parkdean Resort's California Cliffs is ideal for families who like to keep busy. The site features an indoor and outdoor swimming pool, a crazy golf course, go-karting track as well as an adventure playground. The onsite food options include Boathouse Bar & Restaurant, a take-away and Costa coffee. A week's stay for up to six in a two bedroom Godrevy Caravan costs £519 (£86.50 per person), saving £80. Alternatively, stay a week in a two bed Burnham Caravan sleeping up to six from £439 (£73 per person). Both stays arriving on 16th April. www.parkdean.co.uk Tel: 03301234850
Lower Wood Farm close to Great Yarmouth – stays from £195 per person
Lower Wood Farm features eight luxury cottages set in an idyllic rural landscape between Hemsby and Great Yarmouth. The luxury accommodation has super king beds and spa baths in some cottages. Guests have access to the onsite heated indoor pool, Play Barn and large outdoor play area with swings, climbing frame and football area with goalposts.
Sleeping nine guests, splendid barn conversion Braeburn Barn features vaulted ceilings, original beams and exposed brick work. A week's stay costs £2,310 (£257 per person) arriving 15th April. Alternatively, a week for five in Cape Cottage, costs £975 (£195 per person) arriving on 22nd April. The property is designed to accommodate guests with physical disabilities complete with wet room and ground floor facilities www.lowerwoodfarm.co.uk, Tel: 01493 722 523
Marine Lodge Hotel – stays from £73.50 per person
Within easy walking distance of Great Yarmouth's famous Golden Mile, the 40-bed room Marine Lodge Hotel is a traditional Victorian seafront property whose large windows offer panoramic views over the bowling greens to the beach and sea.
The AA 4-star hotel features two spacious sea view suites, complete with luxury bathrooms, super king sized beds, sofa seating area and private balconies plus, doubles, singles and a family room. Guests can enjoy Marine Lodge's in-house bar as well as dining room, which has been awarded an AA dinner accolade. A three night stay for two in a Seaview suite with balcony arriving on 8th April costs £750 (£375 per person) including breakfast. A three night stay in a family room with bunk beds and a double bed sleeping up to four costs £294 (£73.50 per person) also arriving 8th April. www.marinelodge.co.uk Tel: 01498 331120
Haven Caister-on-Sea – a week's beachside stay for £130 per person
Haven's Caister-on-Sea park is loved for its direct access to miles of beautiful sandy beach and exclusive Deck Houses which are ideal for big families. The Adventure Village is full of exciting activities like Aerial Adventure, 4×4 Off-roaders and indoor play areas. A week's break for up to six in a two bedroom Bronze caravan costs from £778 (£130 per person) arriving on 15 April. www.haven.com Tel: 0333 202 5250
Easter Day 2022: The Sweetest, Sugar-Free Gift for Kids
As an alternative to chocolate eggs, gift this year's most innovative water bottle with air up
Tastebud trickery: Innovative design and clever neuroscience gives flavour to pure water through smell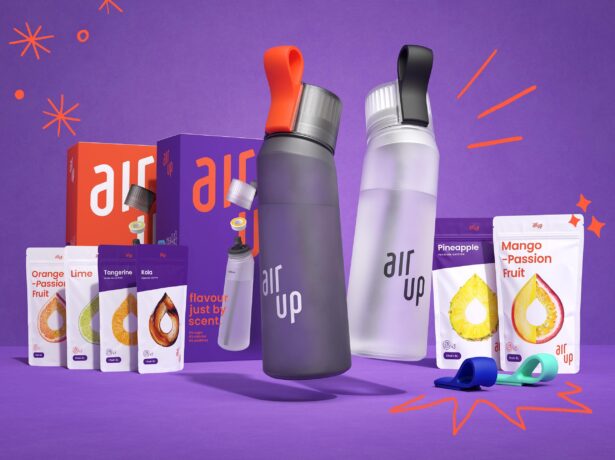 I hope you're well and that this is of interest to you! If you have any questions about any of the below or would like to speak with air up's founder, Lena Jüngst, please don't hesitate to get in touch. You can find images here.
If you're searching for an alternative to sugary treats for your little one this Easter, look no further than air up. air up is the unique bottle that tricks your brain into thinking you're drinking flavoured water (through your sense of smell), adding our favourite flavours, from Kola to Orange, with no sugars, additives or chemical, allowing the nation's children to get the flavour they crave while drinking 100% pure water.
air up is a world first in food technology and utilises retronasal smell to provide a zero-calorie, zero sugar, zero additive way to drink 100% pure water which tastes flavoured. Perfect if you're searching for a gift that will avoid a chocolate overload whilst still keeping your child engaged and excited.
What is retronasal smell?
Studies have shown that up to 80% of the flavour we perceive comes from smell, not taste, which is why the smell of food is so linked to appetite and why people hold their nose when they eat or drink something unpleasant. When we eat or drink, flavour filled air rises up to our nose and takes our senses beyond the five basic tastes of sweet, sour, bitter, salty and umami.
So how does air up work?
air up harnesses this clever bit of science by infusing flavoured air into every sip of water from the bottle. One of 14 different flavours will be added in bubbles every time you drink and it is this that will give your 100% pure water its flavour. Each pod contains natural flavourings and scents that infuse with ambient air to be added to the pure water, these flavours range from Lime and Orange-Passionfruit to Cola and Iced Coffee with ten others in between.
Who came up with this amazing idea?
The first prototype for air up was developed by Lena Jüngst and Tim Jäger in 2016 and spent three years in development, including a Master's thesis on aromas, to combine innovative design and the neuroscience behind the idea and turn it into a real product. Since then, air up has successfully launched in Germany, France, Belgium, Switzerland, Austria and the Netherlands, with more than half a million customers already. Now Lena and the team are bringing this innovative way to drink water to the UK.
Where can I buy one?
air up's reusable water bottles and fully recyclable flavour pods are available from their website. The Starter Set, including one bottle and two scent pods, is priced at £29.95 to £34.95 depending on the colour of the bottle. Each additional pack of three pods (flavouring a minimum of 15 litres of water) then costs between £5.95 to £8.95, depending on the flavour.
Easter is a family affair; it's about spending quality time with our loved ones, feasting and (hopefully!) enjoying the first of the good weather.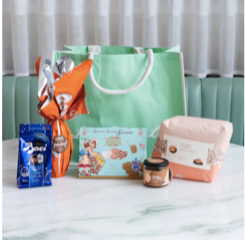 Those who would rather not cook on Easter, can book a table at Bocca Di Lupo and try their nose-to-tail lamb menu; for those looking for treats, Lina Stores' Colomba – the soft, dove-shaped dessert – is the perfect way to step up your Easter celebrations, perhaps accompanied with some custard or mascarpone cream; or Lina Stores Italian chocolate eggs – their Easter hamper includes the cake, a chocolate egg and other Italian treats (see below). Or if you want something different, Maison François' take on the chocolate egg is just the thing for you, with their limited edition hand-crafted chocolate pig!
Lina Stores
For Easter, Lina Stores Delicatessen on Greek Street in Soho fills with Italy's favourite products to celebrate the occasion with, and so it's their website: from Colomba cake to Easter eggs (pistachio eggs, milk chocolate egg and dark chocolate), to a special Easter hamper and Italian confectionary, Lina Stores has a something for every palate. La Pasqua hamper, meaning 'Easter' in Italian, includes a chocolate dove-shaped Colomba cake to creamy Coffee spread and light Amaretti Virginia biscuits to indulgent chocolate Easter eggs; this hamper includes the essentials for an Italian Easter.
Prices: La Pasqua Hamper £ 60, Colomba cakes from £ 15.95, Easter eggs from 22.95
Maison François
This Easter Mayfair's Maison François are joining in with the festivities, and in addition to their all-day modern French menu, Head Pastry Chef Jéremy Prakhin has created a cheerful one-off take on an Easter egg, the 'Cochon de Pâques' – a handcrafted chocolate pig – which will join the other intricate sweet offerings on the dessert trolley, and will be available to order for a limited period of time. The 'Cochon de Pâques' is available until the 17th April for collection from Maison François – a little touch of 'joie' for this Easter.
Price: £30
Gelupo
Gelupo's spring flavours include the Hot Cross Bun gelato, available for Easter and throughout the month of April, as well as some fruity and refreshing flavours to welcome the new season, such as lemon & rosemary sorbet, blood orange, and boozy Marsala, a fortified wine made in the town of Marsala in Sicily and perfect for the sunny weather!
Bocca Di Lupo
This Easter Weekend, Bocca Di Lupo will offer a nose-to-tail lamb menu, with a focus on central Italy. Starting with a collection of dishes which celebrate cuts from the inside of the lamb, such as the 'Coratella with Peas', a traditional Roman spring dish, translating to 'lamb pluck sauteed with peas' and cooked with marsala wine; liver, guanciale & sage skewers, fried sweetbreads with brains, chops & mustard honey; and, for an on-theme salad, Lamb's lettuce with soft-shell crab & citrus. The menu continues with more substantial dishes that utilise the outer side of the animal such as Gnudi (gnocchi-like dumplings made with ricotta) and lamb ragu, followed by a traditional Easter recipe from the mountains of Abruzzo; the Agnello Cacio e Uova, consisting of pot-roast lamb dressed with a sauce of pecorino, egg & lemon. Additional 'secondi' include a lamb sausage and 'scottadito', delicious grilled 'finger burning' lamb chops. To finish off the feast, a seasonal take on a classic dessert, the 'Babà with rhubarb'!
Price: every dish will be available on the menu and can be ordered individually
Alternative Easter Gifts

This Easter, celebrate by gifting your loved ones with more than just a standard chocolate
egg. We've put together some great alternative gifts from British independent businesses:
Skay Navarre, SXC Global, Nolki and How About Nope.
Skay Navarre
Beautiful and light-hearted gifts from LGBTQ specialists – Skay Navarre.
Happy Go Lucky Ray of Sunshine Mug – £11
Love You Thiiiss Much Sticker – £3
Beno the Cat! Unisex T-Shirt – £16
SXC Global
Natural, organic, results-driven skincare brand that supports women of all skin types.
No Dark Circles Serum – 30ml – £19.99
Nolki
There's nothing so full of potential as a fresh new notebook, and Nolki is the
perfect place to purchase those special gifts.
Lined Notebook – Ventura – £11.90
Self Care Checklist – £7.94
How About Nope
Sustainable shampoo and conditioner bars that don't just protect the
environment but protect your hair from all the nasties too.
Into the Deep Shampoo and Conditioner Home Set – £20
Wembley Park springs to life with a free public art trail,
'Figures of Change'
8th March – 26th June
Wembley Park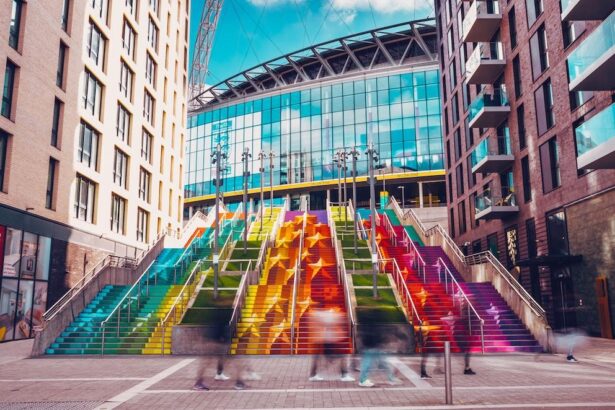 Wembley Park has launched a free, colour-pop, all-women art trail, 'Figures of Change', unveiling eight major public realm artworks by leading female artists from around the world, curated by Zoë Allen of Artistic Statements and assembled by an all-woman team of 16x. The ambitious project will further establish Wembley Park's credentials as a major cultural hub for Northwest London.
'a strikingly bold and expansive public project, curated,
designed and executed entirely by women'
Time Out
As a result of Covid-19, Wembley Park found new ways to boost the spirits of its residents, attract visitors, and support artists, including such initiatives as its outdoor public art trail launched in September 2020. Since this time, the neighbourhood has played host to public art installations and murals created by internationally renowned artists from around the globe, including colour superstar Remi Rough, and world-famous French street photographer JR.
Adding to the existing trail, 'Figures of Change' takes shape across a myriad of unconventional outdoor canvases in site specific locations around the neighbourhood. Upon exiting Wembley Park tube station, visitors are faced with high impact positive messaging of digital artworks that illuminate several digital totems as well as the dramatically transformed Bobby Moore Bridge. Further along Wembley Park's recently revamped Olympic Way, a brightly coloured, large-scale 23 x 23m floor mural is on display opposite the new Olympic Steps, unveiled by Wembley Park in June 2021 ahead of the postponed EURO 2020 Games at Wembley Stadium.
The works also reflect the theme of International Women's Day 2022, #breakthebias, a global call to tackle discrimination, celebrate our differences and forge an equal future, exploring the positive shifts in attitudes towards women and a collective desire for change following a hugely destabilising global pandemic.
The roster of artists and curators includes Sofia Cianculli, Laxmi Hussein, Lois O'Hara, Sarah Blackwell, Charley Peters, Zoe Slatter, Stephanie Rausser, Jennifer Latour, Henriette Sabroe Ebbesen, Christelle Boule, Esperanza Moya, Maria Luneva, Thirza Shaap, Karina Twiss, Wami Aluko, Liz Von Hoene, Zoë Allen and Averil Curci.
More on each artist:
Market Square will feature an outdoor photography exhibition gallery by women from round the world, curated by Averil Curci; leading onto a trio of eye-catching phone boxes and a succession of shooting stars over the iconic Spanish Steps which link the newly named OVO Arena and Wembley Stadium.
Brent resident Laxmi Hussain's work, Landscapes of Women, is a tribute to the female form celebrating the diversity of women throughout the borough. In an abstract way the playful installation aims to emulate landscapes as well as representing the organic curves of the human body. To engage the community Laxmi will invite the public to paint one section of the proposed installation, which will then be titled 'painted by the local community of Brent.'
Lois O'Hara's giant floor mural, Think Independently Together, aims to be a welcoming space for multi-generational connectivity, developed alongside young local adults whose critical feedback shaped the final visual. The intention is to create a joyful space which celebrates the diversity in the area using an eye-popping colour palette and interlocking shapes, encouraging connection and interaction after two years of isolation. The installation draws inspiration from Wembley Park map seen from the bird's eye view, The playful lines which collide with each other have an almost fluid and game-like quality; the hope is for them to be literally inhabited echoing the aims of the `collaborate' zone in the formal public space intervention.
Sofia Cianciulli's project, e-motion, explores themes of body, self-love, movement, feelings, connection, and disconnection. Appearing on the iconic Bobby Moore Bridge at the entrance to Wembley Park, the digital artworks provide high impact positive messaging, which continues on the tall digital totems that frame the famous Olympic way, and onto playful phone boxes, the works are illuminated and at night provide a truly powerful message, presenting life-sized figures to suggest a level connection with the audience. The blurry representations of a woman dancing, running, or reading channel the essence of the theme "…how beautiful change can truly be" and express the artist's personal experience of shifting emotions from negative to positive – disconnecting from the outside noise in order to reconnect mind and body, and finally upgrading her experience of reality.
Illustrator Zoe Slatter's work is inspired by the sweeping curve of Wembley Stadium, the people of Brent, International Women's Day and Spring. Her installation blends typography and illustration with a colour palette echoing colours from the non-binary/transgender flag, highlighting the theme of 2022 International Women's Day #breakthebias.
Charley Peters' Power Up! is a site-specific artwork made for Wembley Park's Spanish Steps, depicting a succession of shooting stars that seem to rise up as a mirror to the perseverance and resilience of women's voices. Using a spectrum of colour to reflect the diversity of women's experiences, the stars move onwards and upwards in an arrangement of solidarity for International Women's Day 2022. It is a positive, uplifting artwork that is futuristic and otherworldly and yet also familiar – with the title acting as a bold reminder of the strength that can be found through both community and individuality.
Floating Seasons by Sarah Blackwell is a stunning and thoughtful installation of flags inspired by the different trees dotted around Wembley Park, namely the Golden Rain tree and the Lime tree. Combining different types of leaves and colours to represent different plants and seasons, the final design effects a sea of blues and greens, sparkles of yellow and the occasional punchy note of red or orange, dancing together with the wind.
Josh McNorton, Cultural Director, Wembley Park said: "We are delighted to bring together a multicultural collective of female artists from around the world, on an array of new and unexpected canvases spearheaded by curator and long-time Wembley Park collaborator Zoë Allen. Their work will bring a unique, bold, surprising, and thought-provoking experience to Wembley Park. Our hope is that Londoners, our residents and visitors alike connect with the work with a sense of belonging and pride."
Zoë Allen, curator, added: "We've had little to no access to culture and the arts throughout the global pandemic and we've been starved of inspiration – something that's so important for the human psyche, so inspiration and accessibility are two of the major driving forces behind this art trail. The project creates a wholly accessible public art trail, providing a unique and exciting platform for artists to showcase their work, and hopefully leaves you feeling inspired for Spring, the future, and how beautiful change can be…"
Easter 2022: Festive Crafts That Kids and Adults Will Love for Spring
The UK's leading craft supplier, LoveCrafts, offers how-to's, patterns and kits to put a spring in your step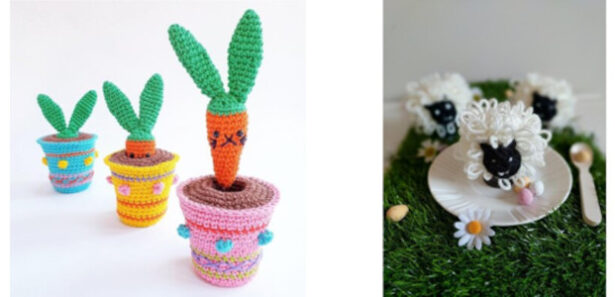 On the hunt for some eggcellent Easter crafts for adults? Now, with Easter Day only a few weeks away, LoveCrafts.com – the UK's leading craft supplier – have gathered their favourite Easter knitting projects, fresh and lovely crochet patterns and fabulous floral embroidery Easter crafts to make at home. What better way to celebrate the arrival of spring?
Crochet Easter Crafts Adults Will Love
With a tough winter behind us, the celebration of renewed life has never felt so on point. From the cutest amigurumi carrots to bunny decorations and nature-loving crochet projects, these fun and easy Easter crafts are great for all craft levels and will brighten up every corner of your home.
Knitting Easter Crafts for Adults
Did somebunny say knitted Easter crafts for grown-ups? From knitted egg cosies to warrens of fab Easter knitting patterns we're spoilt for choice, but LoveCrafts have now rounded up their pick of the bunch. These springtime knitted crafts are quick, easy and will put a hop in your step!
Easter Embroidery and Cross-stitch Projects
To celebrate the new season, why not spruce up your wardrobe or give your living space a flourish with these spritely Spring sewing and embroidery projects. From blooming floral embroidery you can hang on your wall or revitalise old jeans, to fresh and zesty cross-stitch patterns to jazz up your shopping tote there are plenty of fun ways to celebrate with these easy Easter crafts for adults.
About LoveCrafts:
LoveCrafts.com is the online home for makers. A place to find inspiration, learn new techniques, shop craft supplies, and connect with like-minded people around the world. Yarn, free patterns, needles, threads, fabrics, hooks, craft books and kits can all be found via the site. Whether someone's a knitter, sewist, quilter or little-bit-of-everything crafter, they can discover the joy of making at LoveCrafts.com.
Please do let me know if this is of interest, and if you'd be interested in speaking with a spokesperson from LoveCrafts.
Get creative this Easter; from decorative tin eggs – which open so you can pop a chocolate egg, a small gift or even a jewel inside – to Peter Rabbit crackers, sophisticated linen napkins with hares or paper Easter bunny napkins, here are a few ideas to decorate your home for Easter: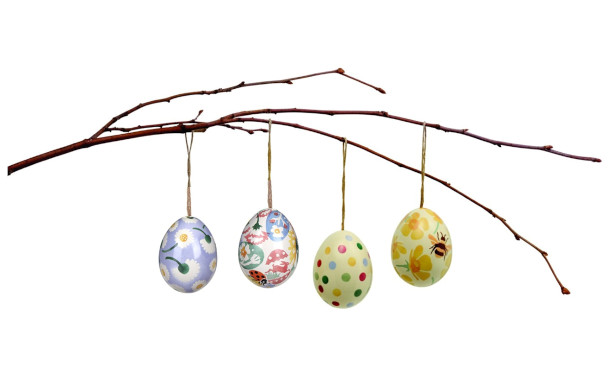 1. Create an Easter tree; fiill a vase with branches from the garden – or gather from the woods – and add mini hanging tin eggs for an instant style update. Place on a sideboard, in the dining area or in the hall to add a warm welcome to guests.
2. Decorate your Easter table with these Peter Rabbit crackers in spring pastel shades; made in England, they contain lovely gifts, are plastic-free and completely recyclable, except for the bows, which can be repurposed for crafting.
3. Hang an Easter wreath on your door – this faux succulent wreath in pastel shades, constructed on twigs, will instantly update your spring decor.
4. Fill jugs with Spring blooms and place around the house.
5. Give your table a sophisticated Easter update with linen napkins in hare design.
6. Display a basket filled with eggs – whether from chickens or chocolate – to give your home an Easter feel.
7. Tablescape – these bunny napkins automatically say Easter, with their cheerful bunny and yellow border and will bring a smile to the childrens' faces. Scatter a few eggs around the table and fill small vases with spring flowers for an instant table update.
8. Add a tin egg to each place setting – fill with chocolate eggs, a toy – or even a jewel. These medium tin eggs – available in four cheerful designs – can also be used in an Easter egg hunt, or placed around the house to add Easter atmosphere.
9. Get a selection of matches – a great little gift for the adults as an alternative to chocolate – with rabbits, or chickens or yellow flowers.
10. Pop a test tube vase in the centre of the table, filled with spring blooms and place a candle in the middle, surrounded by moss and twigs.
Demijohn, the liquid deli
The Demijohn News – Build Your Own Gift Set
Build Your Own Verdi Bottle Rack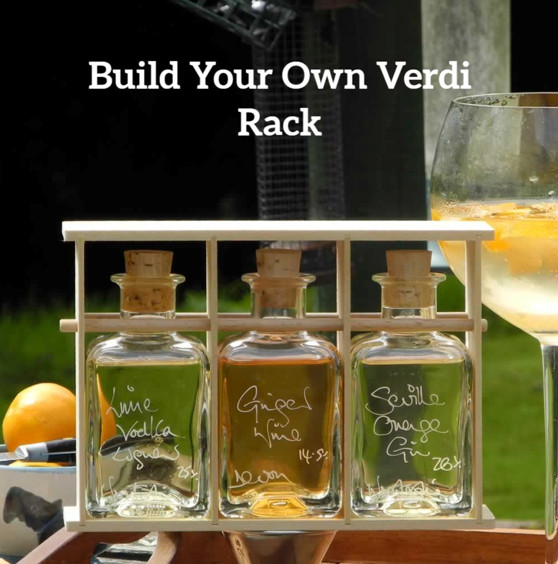 Did you know you can create your own bespoke gift set?
A personalised gift can be made up to order, and include your favourite bottles and drinks presented in a beautiful handmade box or rack.
Such a unique set can make a fabulous gift to mark a special moment, such as a wedding, birthday or retirement.
Build my own presentation gift set
How to build your gift set
Start by selecting the wooden box or rack you would like, such as our Verdi 200ml Bottle Rack which contains 3 attractive 200ml bottles in a wooden tantalus.
Then decide what you would like to fill your bottles with?
Choose from our wonderful selection of drinks or oils & vinegars, whichever takes your fancy.
Finally, if you wish, add a free handwritten message to one of the bottles in your set in addtion to a card within your order.
Your order will arrive gift wrapped in tissue paper with the card inside.
Pre-made presentation boxes and racks
Pre-made presentation gifts
If the decision is proving a little tricky, take a look at some of our pre-made presentation box and rack gift sets. Hopefully one will appeal.
Don't forget to refill!
Our refill offer ends on Easter Sunday.
Use our Mail Order Refill Service before 17th April 2022 and enjoy free return delivery to any UK mainland address regardless of the size of the refill order.
You will save up to £5.95 on the cost of return delivery in addition to the cost of new glass bottles. Please read our How it Works notes to use our mail order refill service.
Have fun building your boxes and racks, and keep smiling,
The higher the percentage of cocoa in the chocolate, the higher its anti-inflammatory effect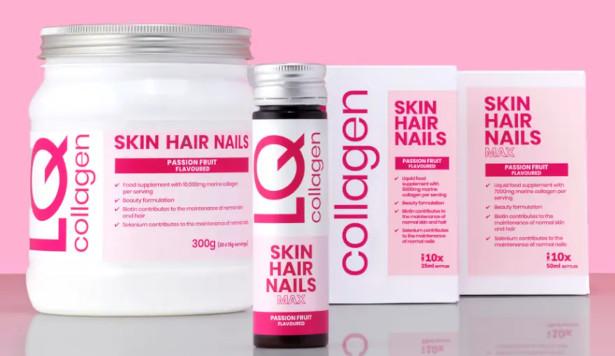 Satisfy your appetite and support your general health and beauty this Easter by indulging in the delicious drinkable Collagen Peptide Chocolate Powder (£25, 300g) from collagen experts LQ Collagen (www.lqcollagen.com and www.amazon.co.uk).
Ideal for chocoholics to curb their cravings, the latest tasty addition to the best-selling LQ Collagen range is formulated with 10,000mg (per 20g serving) of the highest quality hydrolysed bovine collagen to support joint health as part of a healthy lifestyle.
A natural protein and building block of bones, tendons, ligaments and joints, collagen holds the body's tissues and cells together, allowing them to maintain proper structure, strength, and integrity. However, it reduces in quantity within the body. The hydrolysation process breaks down the collagen into peptides so they are more easily absorbed by the body.
Chocolate makes the perfect partner to joint-boosting, hair, skin and nails supporting collagen, as dark chocolate that has a high percentage of cocoa (70% and above) is abundant in inflammation fighting phytochemicals and antioxidants that counteract genetic predisposition to inflammation. The higher the percentage of cocoa in the chocolate, the higher its anti-inflammatory effect.
LQ Collagen Collagen Peptide Chocolate Powder (£25, 300g) is available from collagen experts LQ Collagen (www.lqcollagen.com and www.amazon.co.uk).
Celebrate 120 years of Peter Rabbit this Easter!
Commemorate the birthday of Beatrix Potter's best-loved mischief-maker – Peter Rabbit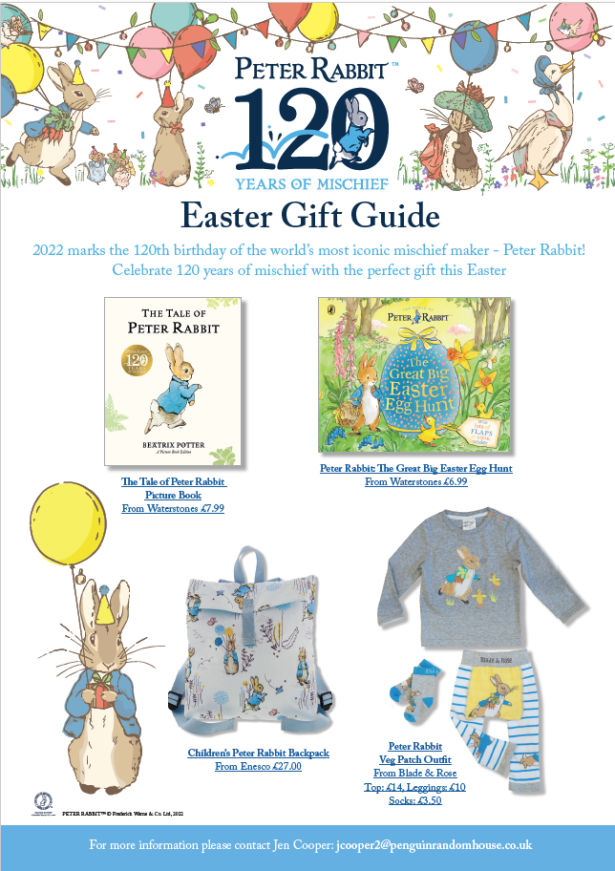 About The World of Peter Rabbit™ and Beatrix Potter
The Tale of Peter Rabbit is one of the world's best-loved children's books and was created by author and illustrator, Beatrix Potter in 1902. The story has never been out of print since it was first published by Frederick Warne & Co. (today an imprint of Penguin Random House Children's) and has sold in excess of 45 million copies globally. Today over 2 million of her 'little books' are sold globally every year, whilst Peter Rabbit has appeared on books and merchandise in more than 110 countries throughout the world.
Throughout 2022 Penguin Random House Children's will celebrate Peter Rabbit's 120th birthday with a series of commemorative publishing, merchandise, experiential activity and high-profile partnerships, ensuring that the adventures of Peter Rabbit continue to be enjoyed by a new generation of families.
PETER RABBIT™ © Frederick Warne & Co. 2022. PETER RABBIT and BEATRIX POTTER are trademarks of Frederick Warne & Co., a Penguin Random House Company. All rights reserved.
Bullards Spirits is offering a range of delicious gins and cocktail recipes perfect for Easter.
The cocktails range from a Strawberry Clover Club, to a Chocolate Negroni and its take on a Gin Fizz.
Be a good egg and hide Easter chocs from your pets, vets warn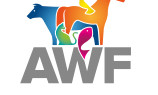 Vets are calling on pet owners to put all their chocolate eggs in a safely secured basket well out of reach of inquisitive pets to avoid chocolate poisoning and an emergency trip to the vets over the Easter weekend.
The British Veterinary Association (BVA) has issued the warning along with a handy guide to recognising symptoms of chocolate poisoning, as Google searches in the UK for questions like 'how much chocolate can a dog eat', 'signs of chocolate poisoning in dogs' and 'how much chocolate will kill a dog' all show a steep annual spike at this time of the year.
Chocolate, especially dark chocolate, can be dangerous for all pets even in the smallest quantity. However, dogs are particularly susceptible to poisoning due to a chemical called theobromine, which is found naturally in cocoa beans. Theobromine takes a long time to be broken down inside a dog's digestive system, which means that even a tiny amount of chocolate can result in toxic levels, especially for smaller dogs and puppies. For this reason, white chocolate is usually safe for dogs if ingested accidentally but the effects with milk chocolate can vary, so it's better to err on the side of caution and keep all types of chocolate away.
Vets often see a spike in chocolate toxicity cases over celebratory periods such as Easter and Christmas. BVA's Voice of the Veterinary Profession surveys from 2016 to 2018 revealed that six in ten vets (60%) had treated cases of chocolate poisoning over Easter each year.
Raisins and sultanas, found in hot cross buns and simnel cakes, and xylitol (found in sugar-free treats) can also be dangerous for dogs and cats if ingested.
BVA President Justine Shotton said:
"We all look forward to indulging in sweet treats over Easter but it's important to take precautions to keep curious pets out of trouble. Human foods such as hot cross buns with sultanas or chocolate bunnies are a strict no-no, with chocolate being particularly toxic for dogs, who have a hard time metabolising some of the components and can get very sick from even a small amount.
"As a vet, I've seen many cases of chocolate ingestion over Easter and Christmas, but luckily the vast majority of pets were brought to the practice quickly and we were able to treat the patients successfully.
"Dogs will usually start showing signs of chocolate toxicity within 12 hours, but symptoms can last for up to three days. If you suspect that your pet has eaten chocolate, don't delay in calling your vet first for advice. Prompt veterinary treatment within the first six hours of eating chocolate can often be critical to a positive outcome. Your vet will want to know how much chocolate your pet has eaten and what type. If possible, keep any labels and wrappers and have the weight of your pet to hand."
Symptoms of chocolate poisoning usually appear within 12 hours of ingestion and can last for up to three days. Initially, pets are likely to experience excessive thirst, vomiting, diarrhoea and restlessness. These can develop into symptoms of hyperactivity, tremors, abnormal heart rate, hyperthermia and rapid breathing. Severe cases may result in fits and heartbeat irregularities, and even coma and death. If you notice these symptoms in your dog and suspect chocolate ingestion, seek veterinary advice as soon as possible.
For more information on pets and toxic substances, download the free Animal Welfare Foundation 'Pets and Poisons' leaflet.
Chocolate and cheese eggs within minutes = a cracking Easter
Gopuff offers a range of Easter Eggs and gifts – all delivered within minutes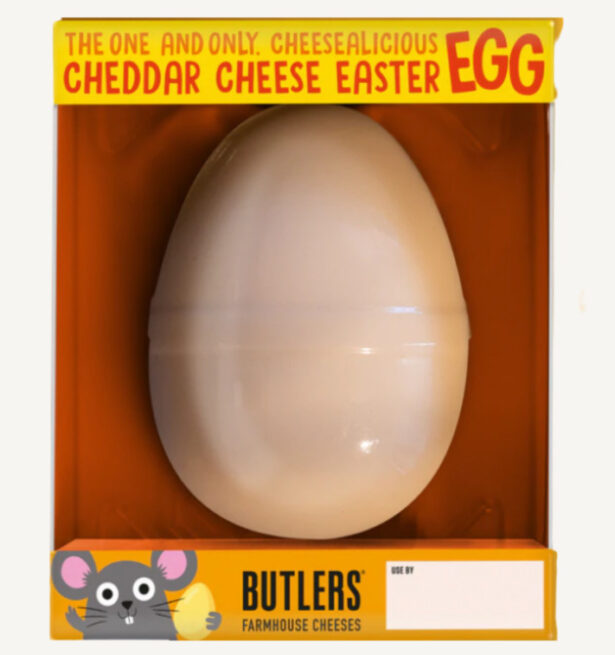 Thursday 7th April: Sweet and savoury fans can rejoice this Easter as Gopuff, the go-to platform for Instant delivery of everyday essentials, has launched an egg-cellent range of Easter Eggs – including for the first time the iconic Butlers Farmhouse Cheeses Cheddar Cheese Egg, alongside such classics such as Wispa and Maltesers – that are all available to tickle taste buds within minutes.
Easter is synonymous with chocolate, but this year Gopuff is on a mission to make sure that the needs of those with a sweet tooth, and those with a savoury one, are answered. The cracking selection is available to buy from today (07.04) and includes 'egg'-traordinary eggs whatever your tastes this season.
Easter Eggs and gifts available on the platform within minutes, for a flat fee of £1.79, include:
Butlers Farmhouse Cheeses Cheddar Cheese Easter Egg
Made using award winning British farmhouse cheese, this delicious half egg will make a sensational gift for any savoury-toothed fan.
£6.00
Wispa Easter Egg
Hollow milk chocolate egg with two bars
£4.99
Maltesers Easter Egg
A hollow milk chocolate easter egg plus 2 teasers® bars
£3.99
Celebrations Chocolate Gift Box
With something for everyone, celebrate Easter with a range of family favourites including Maltesers Teasers, Galaxy Milk, Galaxy Caramel, Mars, Snickers, Twix, Milky Way and Bounty
£3.99
Gopuff launched across the UK in October 2021 and is one of the UK's leading instant delivery platforms, offering an array of fresh produce, beauty essentials, cleaning products, petcare and more. Available nationwide, Gopuff is the perfect partner for any craving, any time.
Gopuff is now available to download on iOS and Android.