This season's Most Wanted drink is…
Sparkling Pinot Grigio in a can!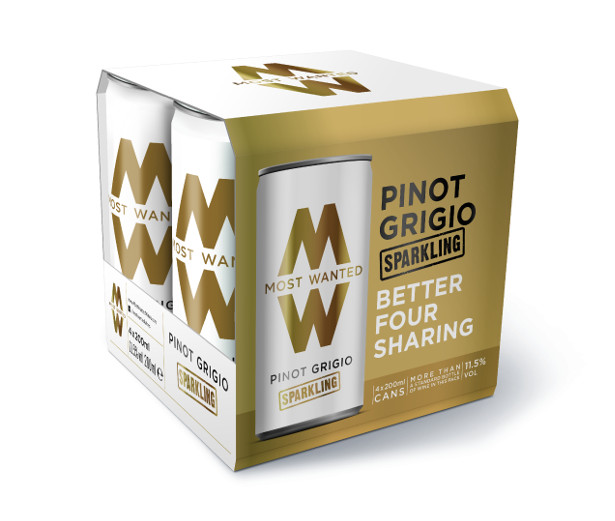 TWITTER | FACEBOOK | INSTAGRAM
One of the UK's coolest wine brands, Most Wanted, is at it again with another winner! Introducing lightly sparkling Pinot Grigio in a convenient 200ml can.
Sparkling wine in a can? It's like beer but wine, and sparkling, and in pink.
No glass needed, just snap open a can and you're set!
Whether your wine game is standard sparkling or you like to mix things up and go pink sparkling – Most Wanted is guaranteed to deliver on the taste front. Forget pretentious lingo, this is wine without the whine – for those events where you just want to drink, well, good wine.
Hosting a party? Keep the ice bucket filled with cans. Have an invite to one? Turn up with the handy cluster pack and your friend will love you forever for not needing a glass. Not to mention, a four can pack equates to more than a bottle. You're welcome!
Heading out to watch the fireworks? Take a can or two to watch sparks fly. On the commute home? Pop in a straw and prepare for a speedy (or delayed!) train journey.
Move over Prosecco, Most Wanted has this. Stick in a straw, class comes first of course, and you're good to go!
Most Wanted sparkling cans cost £2.25 per can or £8.00 for a four can cluster pack.
Available in Morrisons.
You can thank us later.