DODDIE WEIR MY NAME'5 DODDIE
The Autobiography
The extraordinary, life-affirming autobiography of rugby legend Doddie Weir.
Packed with anecdotes and from his playing career and a life well lived, it's also the poignant story of the challenges he now faces following his MND diagnosis.
Publication date: 25/10/2018 | Format: Hardback | ISBN: 978 1 78530 224 4 | Price: £20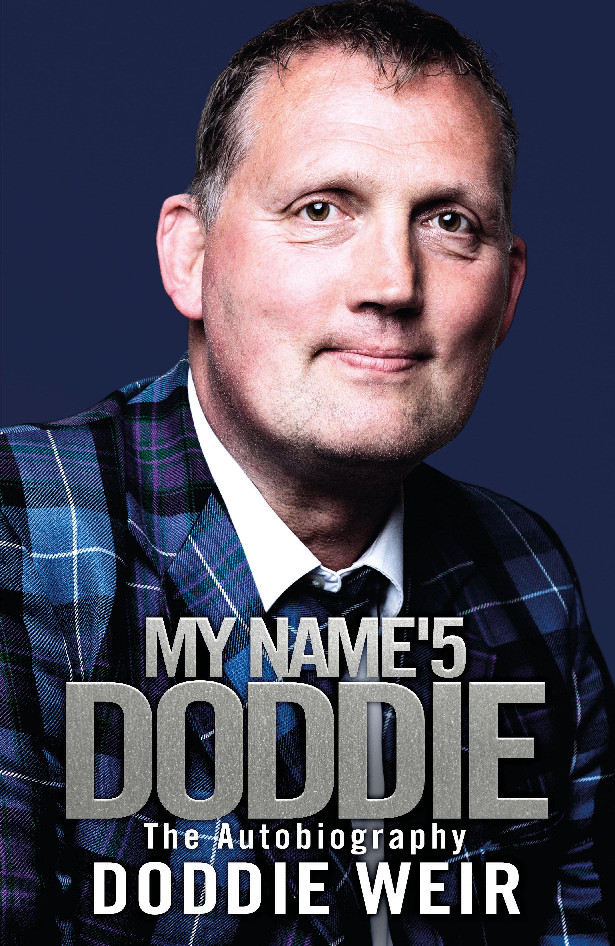 There has never been anyone quite like Doddie Weir. As truthful and immensely entertaining as the man himself, My Name'5 Doddie is a humbling, courageous and very funny celebration of a remarkable life being lived to the max. Known for his sportsmanship, infectious sense of humour and boundless energy, Bill McLaren's famous description that Doddie was "on the charge like a mad giraffe" sums up the charisma and prowess of a player who was irresistible to watch. In his rugby career, this giant of Scottish rugby made the Scotland number 5 jersey absolutely his own. Following his debut against Argentina in 1990, Doddie won 61 caps for his country, toured South Africa with the British & Irish Lions and was the first recipient of the Famous Grouse Scotland Player of the Five Nations award in 1997. At club level, he played with distinction for Stewart's Melville, Melrose, Newcastle Falcons and Borders until he retired in 2005. Now, at the age of 48, Doddie is facing an entirely different challenge: Motor Neuron Disease. In November 2017, 67,000 fans at Murrayfield stood in unison to support Doddie as he brought out the match ball for Scotland's autumn international fixture with the All Blacks, with his three teenage sons at his side. Since then Doddie has worked tirelessly – often in his signature "explosion in a paint factory" tartan suits – to raise funds and awareness for his charitable My Name'5 Doddie Foundation, which provides money for MND research and makes grants available to MND sufferers to help them live as full a life as possible.
Co-author Stewart Weir is a former sports reporter at the Evening Times, chief sportswriter at the Scottish Mirror, and Head of Sport at the Herald & Times Group. He was also deputy editor for official publications at the 2014 Commonwealth Games. Stewart has also worked extensively in PR, for governing bodies, and, individual clients such as Sir Chris Hoy, Stephen Hendry and Ronnie O'Sullivan. He is also a regular on talkSPORT