Diverse Christmas book illustrates Santa as Black, Asian, Female, Disabled, and more… Military mixed-race family self-publish "My Santa, Your Santa" bringing inclusiveness to Christmas stories.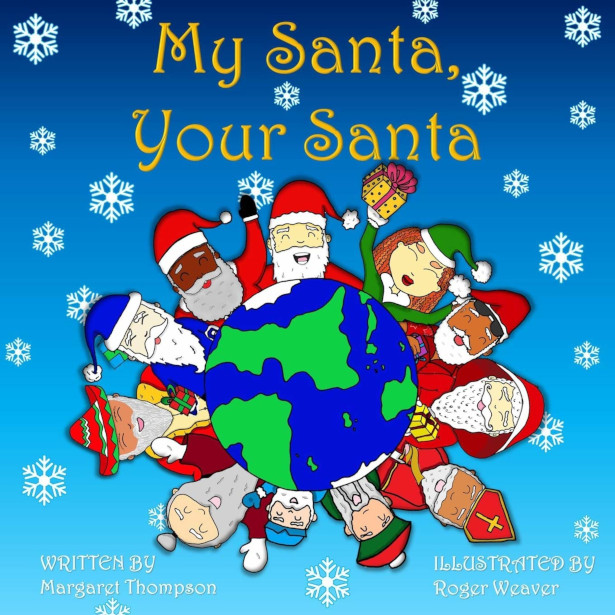 Marine Corps Air Station Yuma, Arizona. (November 30, 2020) – Christmas books have been severely lacking in diversity with previously no representations of Asian, Hispanic or Disabled Santa's to be found. To fill this gap, Roger Weaver an African American Marine Corps Sergeant and his Australian Wife Margaret Thompson launched their debut children's picture book My Santa, Your Santa, bringing the magic of Christmas and diverse representations of Santa to families across the globe..
My Santa, Your Santa uses catchy rhymes and charming illustrations to explain how Santa's magic allows him to deliver presents to children all around the world, magically get in and out of homes, and change appearance to reflect those children. Santa can be any race, gender, or ability.
After the Black Lives Matter movement garnered massive international attention this year, Roger and Margaret were driven to search for diverse books reflecting their family and friends to read to their biracial son. In the lead up to Christmas, they discovered a lack of diverse representation in stories about Santa which prompted them into action.
"This isn't a book that highlights inequality, but instead focuses on how each child sees Santa differently, or like someone in their family" said author, Margaret.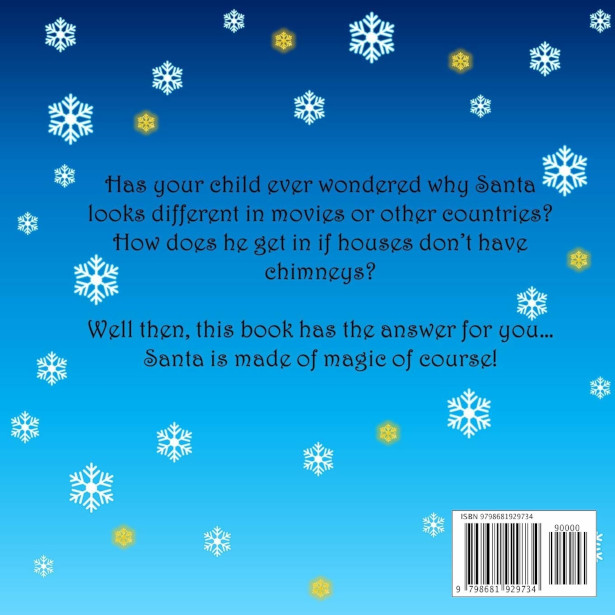 "Parents all around the world dress up as Santa for their children" illustrator Sergeant Roger Weaver said. "It's ridiculous that there are no books showcasing this. Korean parents dressing as Santa, Mexican parents dressing as Santa…what color do people think Santa is in Nigeria, White?"
The book enhances the current myth of Santa by incorporating the idea that his magic allows him to change appearance and attire to reflect the diverse people and places he is visiting.
"We wanted our book to be a wink to parents or family members who want to dress up as Santa for their child, as well as depicting mixed race families, LGBTQ families, single parents, and children and Santa's with disabilities. Christmas is a time for everyone, and all parents should feel able to dress up as Santa, no matter their age, color, gender, or ability" said Margaret.
My Santa, Your Santa incorporates different languages for "Merry Christmas" and "Thank you" with illustrations that depict a range of people and places. It has seen overwhelmingly positive five-star reviews from people in the UK, Japan, Australia, and the US. In its first week, it hit #1 Best Seller as a new release for inclusive books.
My Santa, Your Santa is available to purchase worldwide on Amazon in both paperback and Kindle formats via the following link: www.geni.us/MySantaYourSanta
About the Author and Illustrator:
Margaret Thompson (Author) met her husband Roger in Japan whilst she was an English Teacher and he was stationed at the Marine Corps base nearby. Margaret has worked in 10 different countries. Her time as an English Teacher in Italy and Japan has been a great foundation for her new passion to write for children.
Roger Weaver (Illustrator) studied in both Japan and USA before enlisting in the US Marine Corps. Roger's mission is for his illustrations to reflect the world and its diversity and give children a reflection of themselves in books that he never had as an African American growing up.