Cube Portable Charcoal Barbecue from Everdure by Heston Blumenthal
For the summer most people are going to be on the go and travelling, so how about the portable Cube barbecue?
https://everdurebyheston.co.uk/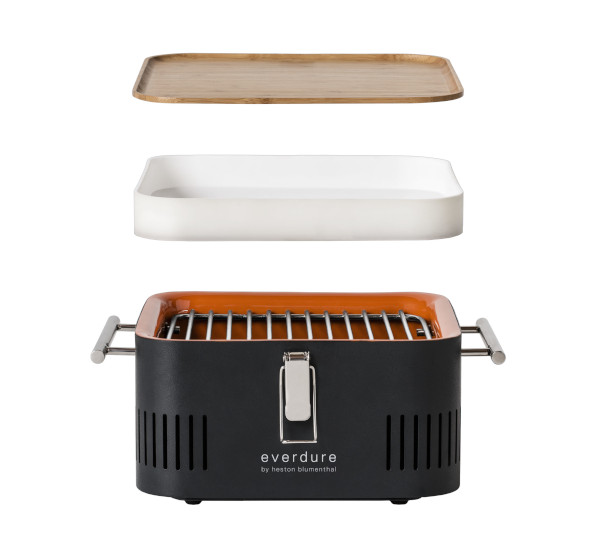 The handy CUBE is lightweight, durable and perfect for those wanting to enjoy authentic charcoal flavour on the go, whether that be for picnics, camping trips or a good old family visit to the beach. An innovative design featuring a food-grade storage tray, preparation board and porcelain enamel firebox. The Cube is available in three stylish colours graphite, orange and stone.
With celebrity chef Heston Blumenthal involved in the company the Everdure as you can see is very well designed and captures those extra touches such as handles positiomed so they don;t get hot. Heston has made sure the design is super funtional and it looks really great!"
Cube Portable Charcoal Barbecue from Everdure by Heston Blumenthal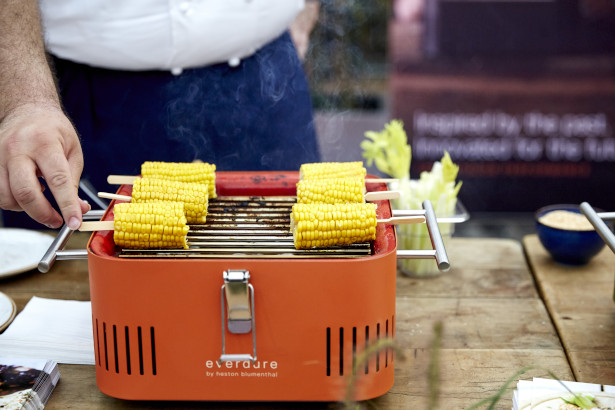 Graphite coloured
Portable Lightweight durable steel with high temperature finish
Porcelain enamel firebox
Cool to the touch chrome handles
Removable charcoal tray
Integrated food grade storage tray and bamboo preparation board Charcoal storage
Two safety latches
Some assembly required
Warranty 2 years: (Orange enamel) Firebox and outer body 12 months: Paint and all remaining parts
… Now you can enjoy authentic charcoal cooking on the go, without the mess. The portable, CUBE™ is designed for impromptu barbeques away from home. With an integrated food-grade storage tray, preparation board and porcelain enamel firebox, it's easy to store, set up, cook and clean responsibly, while the chrome handles keep external heat to a minimum, making it easy to move while cooking… see more and buy @ :- https://everdurebyheston.co.uk/product/cube-bbq/