'Copper' load of these new 'no-smell' sports socks!
The 1st clinically proven anti-odour, anti-viral, anti-bacterial & anti-fungal sock!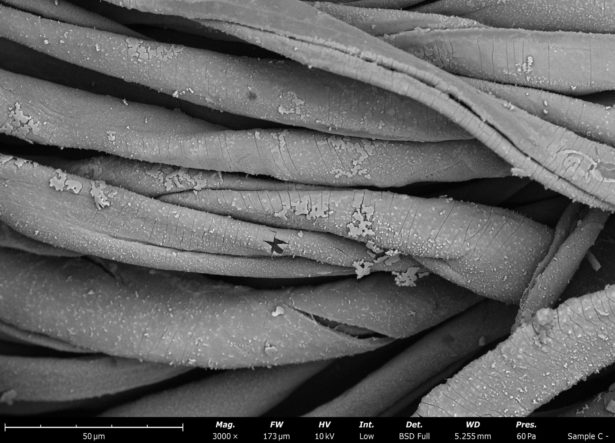 Designed to deliver a 'cleaner healthier workout', Copperfuse™ offers a range of sports clothing designed for endurance, comfort and protection. Copperfuse™ fabrics kill the bacteria that can get deep into fabrics reducing the need for harsh chemicals.
Copperfuse™ sports socks features and benefits:
FABRIC TECHNOLOGY – Copperfuse™ socks are infused with copper ions throughout the whole sock
NO ODOUR – Copper fibres kill the bacteria that cause foot odour, athletes foot, and nail fungal infections
MOISTURE WICKING – The amazing Copperfuse™ technology is also moisture-wicking, meaning your feet stay dry and fresh
ANTIMICROBIAL – These socks are also able to kill other dangerous airborne pathogens such as MRSA, Norovirus and others
FRESHER LONGER – These socks remain fresher for longer, meaning they are perfect for outdoor activities or long days on your feet
AATCC 30 Trichophyton (Fungal Nail/Athletes foot test) Zone of inhibition around sample (Ion Effect)
Why do moisture wicking fabrics smell?
• Wicking fabrics act like capillaries transporting
moisture away from the body
• These capillaries become clogged with bacteria
• Eventually even washing cannot remove the
smell
• Copperfuse is a passive process that actively
kills all bacteria known to cause sweat odour
eliminating the build-up
Fabric Technology for a healthier world!
Copper has been used for centuries as a way to kill bacteria and keep humans healthy. Infusing copper into fabric impedes the process of bacteria settling and multiplying; Copperfuse™ offers antimicrobial technology for soft surfaces to provide long-lasting enhanced protection.
The benefits of copper-infused fabrics have not been understated. Copper's unique antimicrobial properties mean that fabrics infused with copper provide fantastic health benefits outside of their typical uses.
Copperfuse™ no smell, copper-infused socks are made with fabric that has germ-killing copper ions. Copper ions have been proven in our UK lab tests to kill the bacteria and fungus that cause foot odour, athletes' feet and nail fungus. The copper infusion also has antimicrobial properties that stop the bacteria from colonising the fabric and increase the fabric's moisture-wicking properties.
These socks are the perfect match for any athlete, from runners to football players and every sport in between. They're also ideal for long days spent on your feet at work or on any adventure. The moisture-wicking, antimicrobial fabric means that your feet are well protected no matter what activity you're doing.
These socks are like no other; the sock is infused with copper throughout the entire sock, meaning your whole foot is protected. In addition, the socks have a copper micro-coating that doesn't wash off, meaning these are far more durable and long-lasting than any other copper-infused sock on the market.
Owner of Copperfuse™ Mark Sultana comments: "Keeping sportswear clean, fresh and bacteria-free is a challenge for all active people. We have proven the effectiveness of copper in killing fungus as well as bacteria that can cause musty odours and fungal infections."
Copperfuse socks are made in Canada and are available in a range of sizes.
https://www.copperfuse.co/active
Copperfuse socks are made in Canada and are available in a range of sizes.
Available on Amazon. A pack of five costs £39.99.