The Soap Kitchen's Cooling Peppermint Foot Cream – in a 50ml bottle it's a great summer foot care essential and ideal for travelling! www.thesoapkitchen.co.uk
Cooling & Soothing
Peppermint Foot Cream from The Soap Kitchen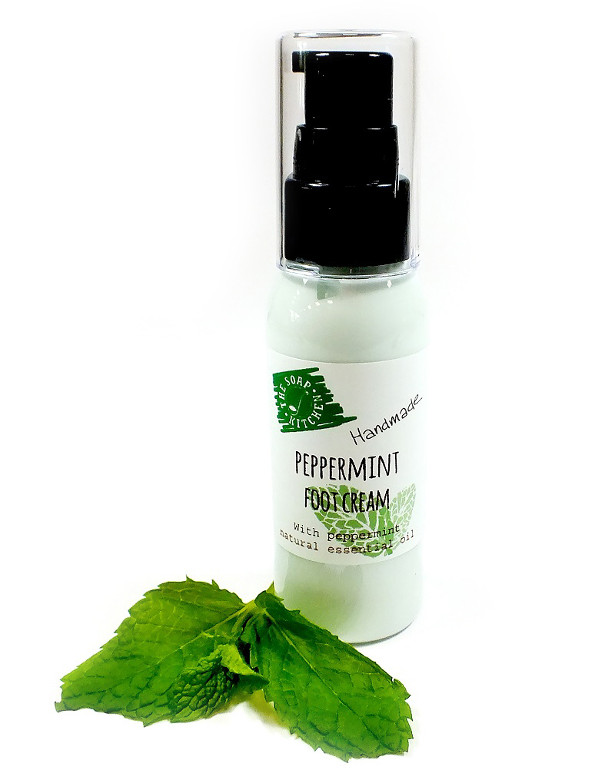 TWITTER | FACEBOOK | GOOGLE+ | PINTEREST | YOUTUBE | INSTAGRAM
The perfect pick-me-up to help revive tired tootsies! The Soap Kitchen's multi-tasking Peppermint Foot Cream will give your hard-working feet some much needed TLC – to both revive & refresh and to nourish & nurture.
Peppermint Foot Cream
One of The Soap Kitchen's most popular formulations from their range of moisturising creams, this light, soothing & cooling foot cream is richly moisturising and contains natural peppermint oil to help stimulate the circulation.
Peppermint Foot Cream is handmade with a base of sunflower oil and cold pressed borage seed oil (starflower oil) which is extremely rich in gamma-linolenic acid (an essential fatty acid) also known as Vitamin F making it ideal to get your feet flip-flop ready.
It's also suitable for use on the hands and body and is MIT and paraben-free.
£7.50 – 50ml
Peppermint Foot Cream from The Soap Kitchen
The Soap Kitchen Peppermint Foot Cream – £7.50 – 50ml
To see the full range of bath & body collections visit www.thesoapkitchen.co.uk
Based in Bideford, north Devon, The Soap Kitchen is one of the UK's leading ingredients suppliers to the crafts of soap-making, toiletry-making and candle-making.
Recent expansion saw the introduction of the new 'Creative Suite' where the in-house team formulate, design and manufacture The Soap Kitchen's range of toiletries including hand-made natural soaps, body washes & moisturisers, shampoos & conditioners, and men's grooming products.
www.thesoapkitchen.co.uk
Twitter – @SoapKitchenUK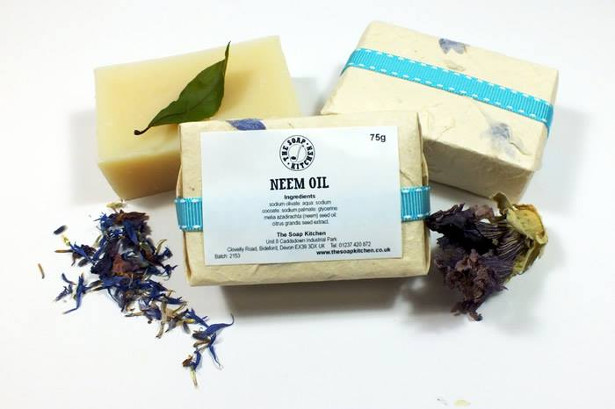 |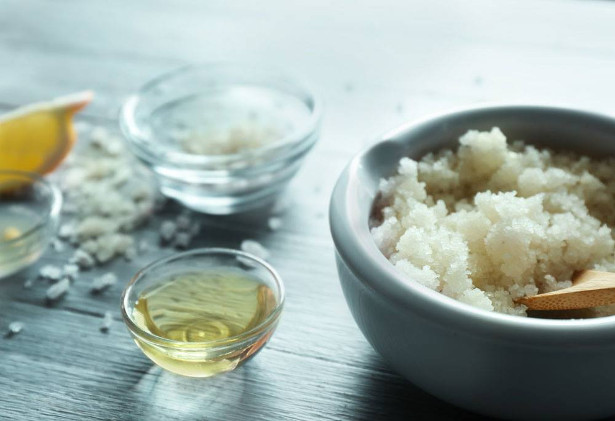 |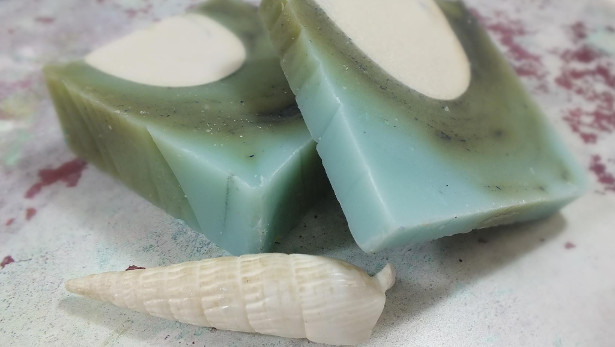 |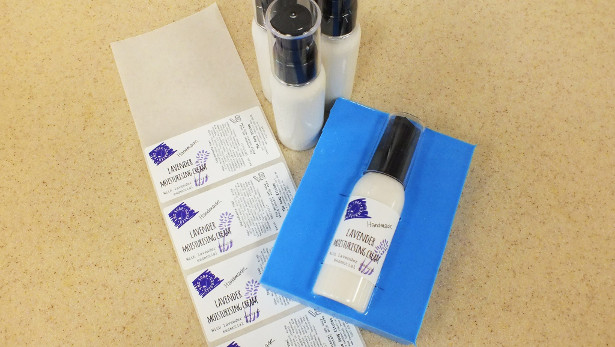 |