5 IN 1 SHAMPOO AND SHAMPOO FOR MEN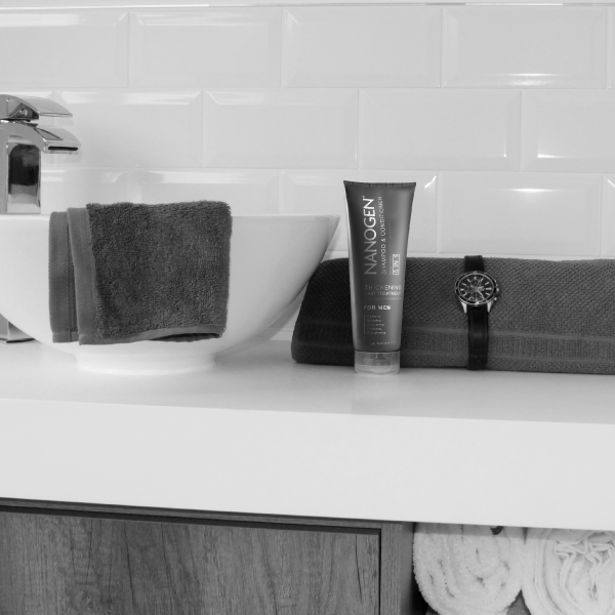 FACEBOOK | INSTAGRAM | TWITTER
The new Nanogen 5 IN 1 Shampoo and Conditioner for Men is a thickening treatment specifically for men who are looking for a quick and easy alternative to traditional separate shampoo and conditioners.
IT'S THE GO-TO FOR ANY MAN WITH ONLY A FEW MINUTES TO SPARE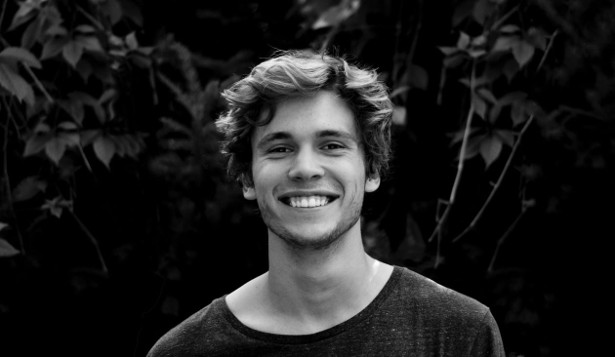 With five multifunctional properties, it's the go-to for any man with only a couple of minutes to spare – whether that's in the morning before heading to the office, or after a workout at the gym.
THE INGREDIENTS
Free from parabens, SLS and formaldehyde donors, this shampoo and conditioner contains anti-inflammatory properties that is suitable for even the most sensitive of scalps. Packed with Nanogen's unique Hair Growth Factors, the formula also contains an innovative cocktail of ingredients for superior scalp and hair health.
For scalp:
SALICYLIC ACID Provides deep cleansing and gentle exfoliation of the hair and scalp to aid absorption of Hair Growth Factors. ALOE VERA Heals and soothes the scalp and fights free radical damage with antioxidants.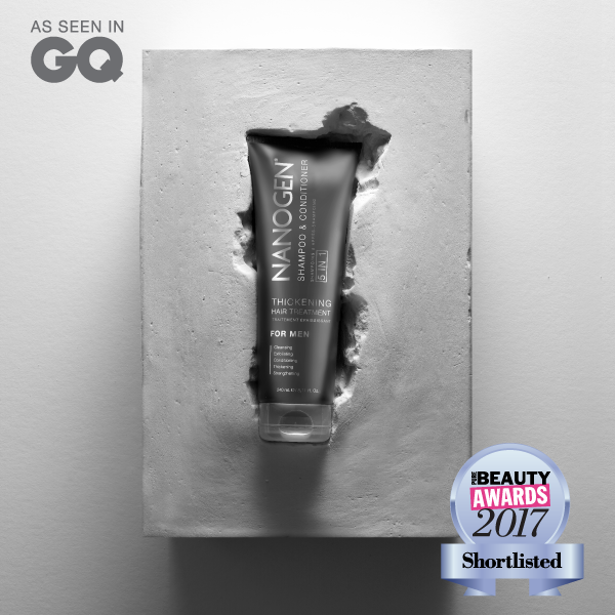 For the hair:
KERATIN This natural thickening protein provides hair with moisture, body and an instant thickening effect. Rich in cysteine, the amino acid which gives keratin its unique strengthening and protecting qualities. PANTHENOL
This vitamin B5 derivative works as a humectant, attracting water from the air and utilising it to improve hair lustre, as well as the strength of the hair follicle. GLYCERIN
A clever humectant able to hold water greater than its own weight for superior moisture levels in the hair.
NANOGEN PATENTED HAIR GROWTH FACTORS
This innovative blend of bio-active amino acid-derived plant extracts and peptides (unique to Nanogen) utilise a triple-pronged approach to promote healthy hair growth by stimulating the natural development processes found in our follicles: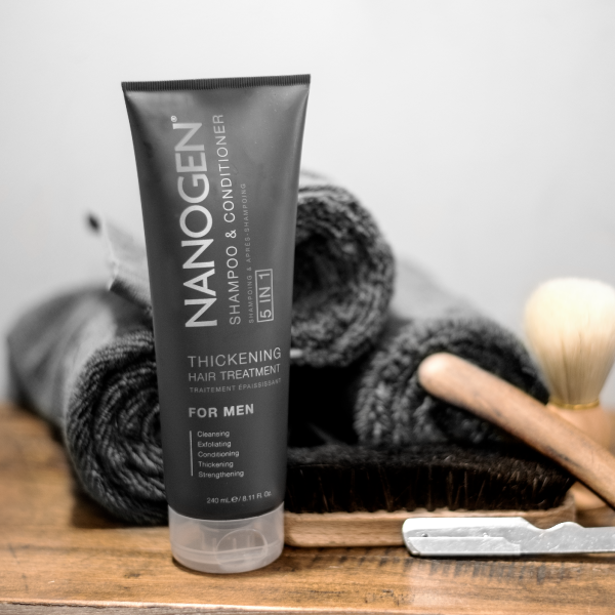 LARIX EUROPAEA BARK EXTRACT Revitalises hair follicles and prolongs the Anagen growth phase of the hair's cycle. Supporting the follicle's ability to feed the hair means growth is sustained for longer.
PEA SPROUT EXTRACT
Stimulates the production of hair cells. Hair becomes thicker and more dense.
SCIENTIFICALLY DEVELOPED PEPTIDES Stimulates collagen around the follicles, facilitating hair anchoring. Hair shedding is reduced for better overall thickness.
HOW TO USE
Wet hair completely and massage gently throughout hair and scalp, rinse thoroughly with cool water. For best results, follow with other Nanogen hair thickening products.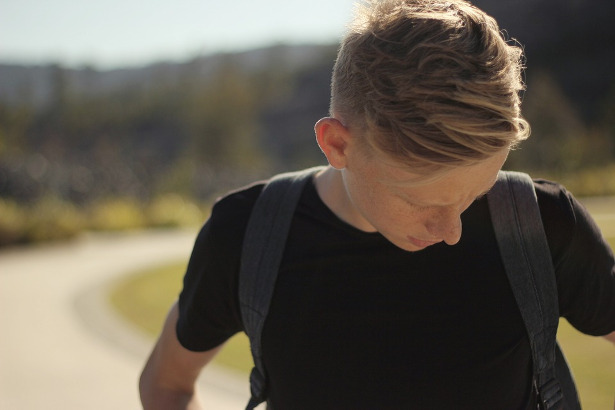 ABOUT NANOGEN
Renowned for combining research, development and formulation by a team of in house biochemists, London based haircare brand, Nanogen, has a wide range of hair care and styling products specifically created for thickening hair and improving scalp health for both men and women. The range includes a complete routine of cleansing, conditioning, volumising and protecting products featuring innovative Hair Growth Factors, hyaluronic acid and keratin to boost scalp health and hair thickness. These wet care products build upon Nanogen's reputation for excellence, established with the 100% natural keratin fibres with which the brand made its name.
NANOGEN 5 IN 1 SHAMPOO AND CONDITIONER FOR MEN RRP – £9.95 240ML
Nanogen is available at selected Boots stores nationwide or online at boots.com and nanogen.com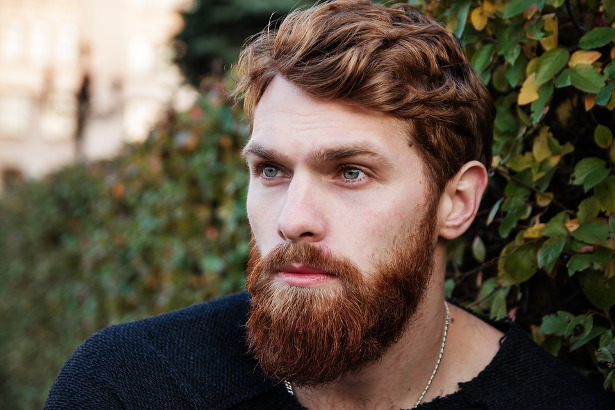 |

|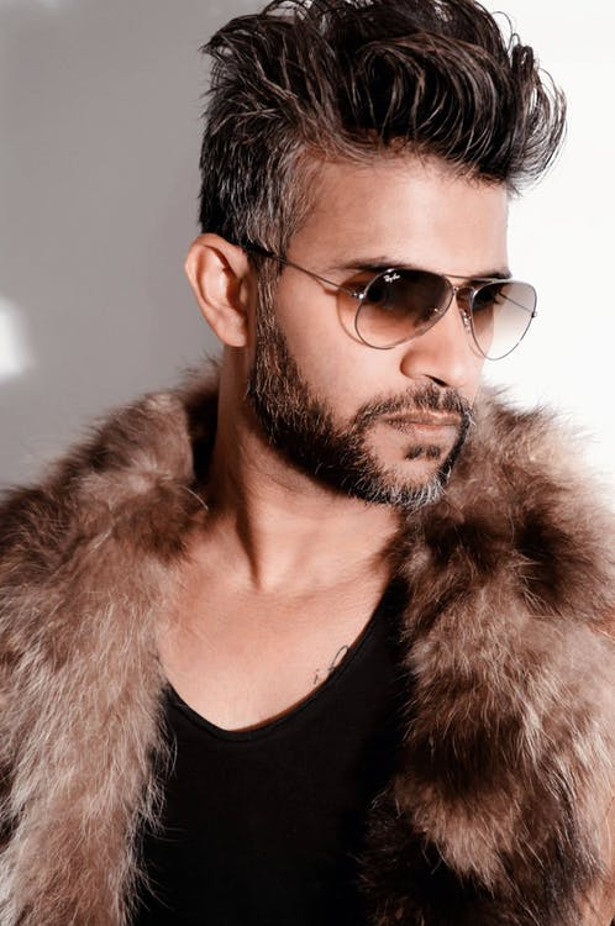 |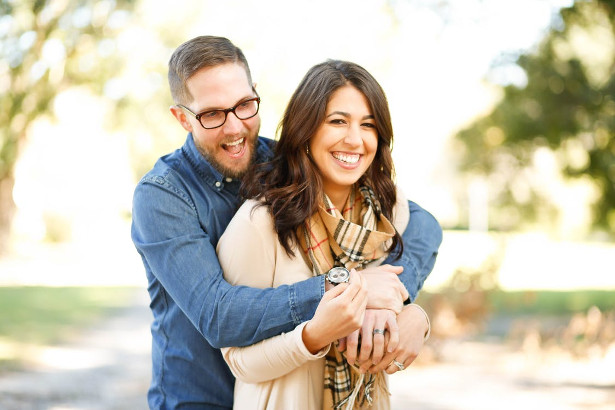 |