Sphero Mini Soccer – RRP £49.99
Available from: Sphero.com, Amazon, Argos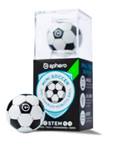 Sphero Mini Soccer squeezes stadium-sized fun into a tiny, app-enabled robotic ball. Packed with impressive tech, Sphero Mini Soccer has a gyroscope, accelerometer, and customizable LED lights. Download the Sphero Play app, cue up Kick Drive mode and send your robot rolling with the flick of a finger. You can also tap to trap the ball or add a spin to your kick for a little extra flare. Use the eight included cones to set up a goal, practice your ball-handling skills or challenge a friend to a game.
Horse Museum is a never-before-published Dr. Seuss book about creating and looking at art that was released last month. It is based on a manuscript and sketches discovered in Ted Geisel's home in 2013, this book is like a visit to a museum—with a horse as your guide! Explore how different artists have seen horses, and maybe even find a new way of looking at them yourself. Discover full-color photographic art reproductions of pieces by Picasso, George Stubbs, Rosa Bonheur, Jackson Pollock and more. Available on Amazon for $13.29.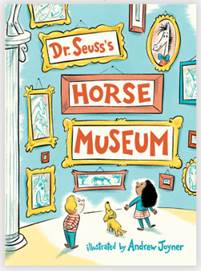 Dr. Seuss Art & Activity Backpack. The perfect accessory for on-the-go, young artists. Components include Dr. Seuss character decorated crayons, markers, stampers with ink pad, stickers and an artist pad with assorted paper. The adorable backpack features padded, adjustable straps and a zipper opening. (MSRP: $19.99, will be sold on Amazon in August – will send you the link once its live if this product is of interest!)
Almost Skateboards is offering a full range of new pro skate decks, the first of which feature The Cat in the Hat – the perfect gift for tweens! Professional skateboarders including Max Geronzi, Youness, Yuri, and Rodney Mullen are taking part in the collaboration. MRSP: $54.95

Story Time Chess Story Time Chess is a board game that teaches chess to young children using silly stories, vibrant illustrations, custom chess pieces, a unique chessboard, and an engaging card game…
storytimechess.com/storytime-chess-the-game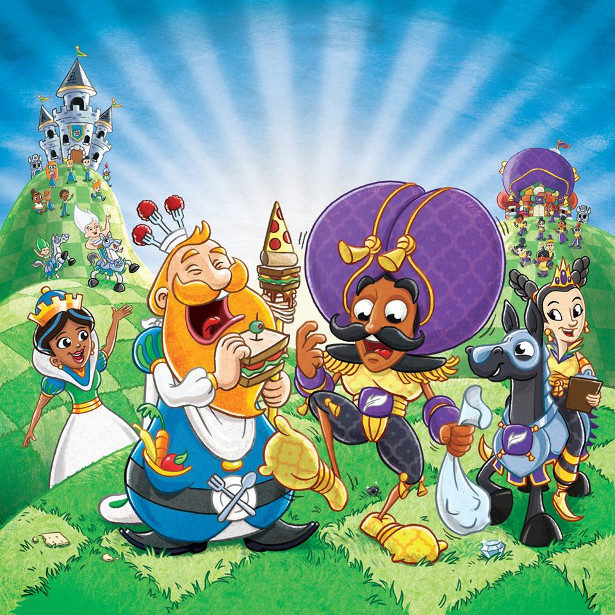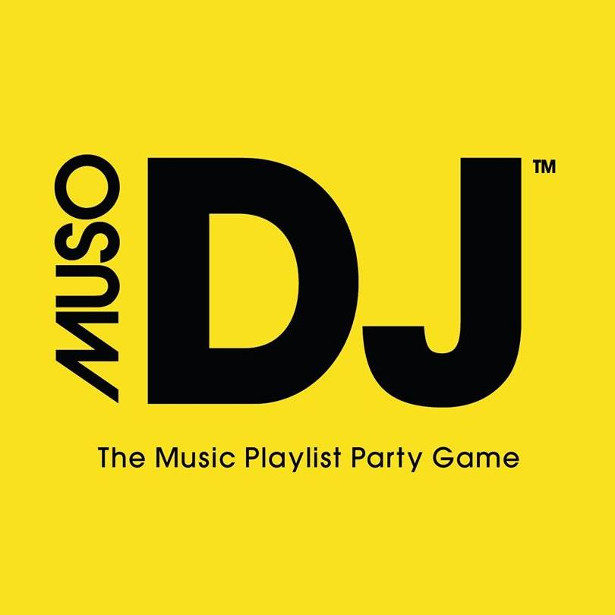 Hit the right note this Christmas with Muso DJ –
The Music Playlist Party Game >> www.musodj.com
INSTAGRAM | FACEBOOK | TWITTER | YOUTUBE
If you love music or have always fancied yourself as a bit of a performer, then Muso DJ is the party game for you. The aim of the game is to win points by guessing the correct song and artist quicker than your opponents.
The game invites you to dip into your favourite music app, play amazing songs and help others guess the secret playlist category. It can be played using a music streaming service such as Spotify and Apple Music, Amazon Music or even YouTube.
Each player takes it in turns to be the DJ and plays a song or picks an artist that relates to the category on their playlist card. Playlist Card Categories include Guilty Pleasures, 'I Know All The Words', 'Disco Fever' and Girl Power to help create an eclectic mix of hits. Players will then score points if they can guess the artist, the song title and the playlist category. Budding performers can also win extra points by picking a 'sing!' card and the first to 35 points wins the game.
The game includes 150 playlist cards, 100 bonus cards and 20 sing cards and is suitable for people age 12 years and over.
Muso DJ is available from Amazon, John Lewis, Waterstones and Argos online priced £19.99.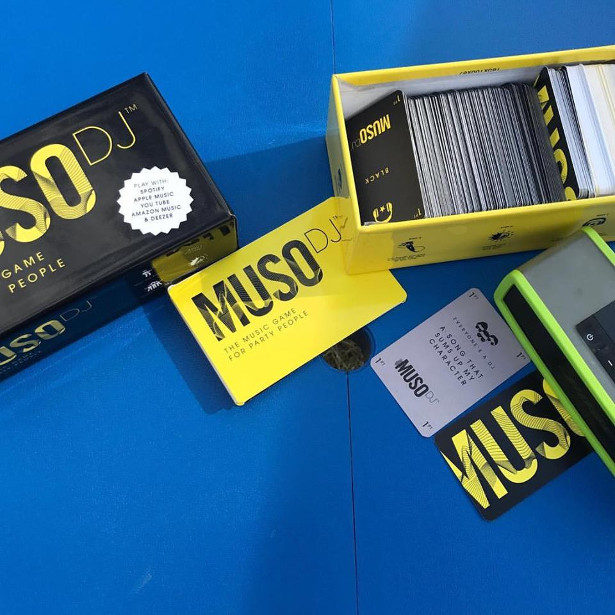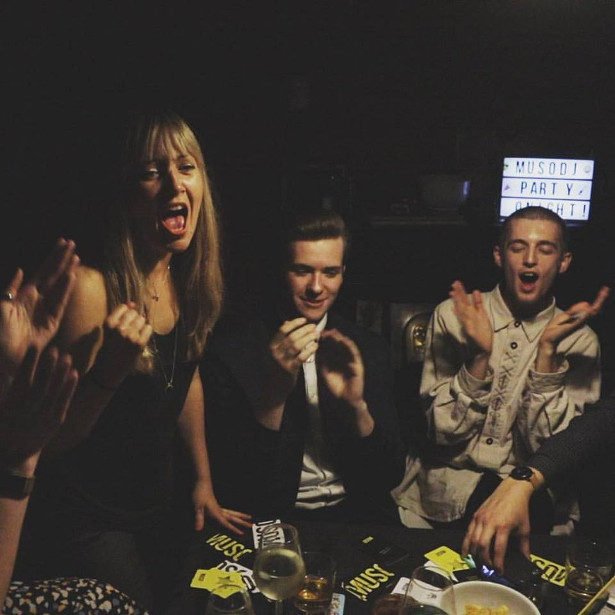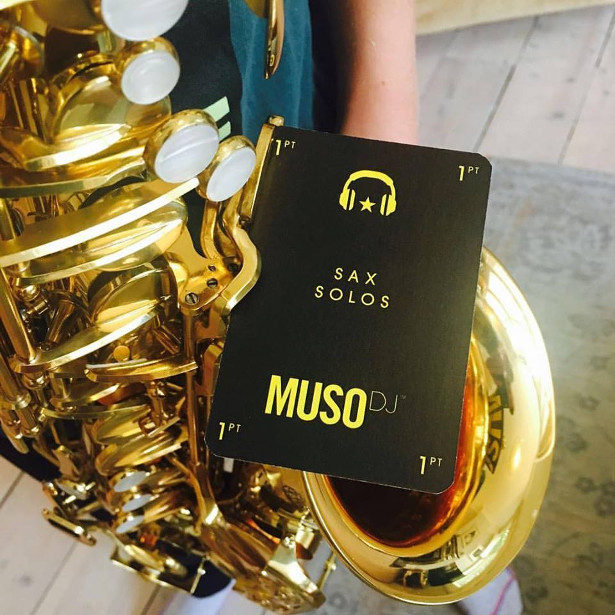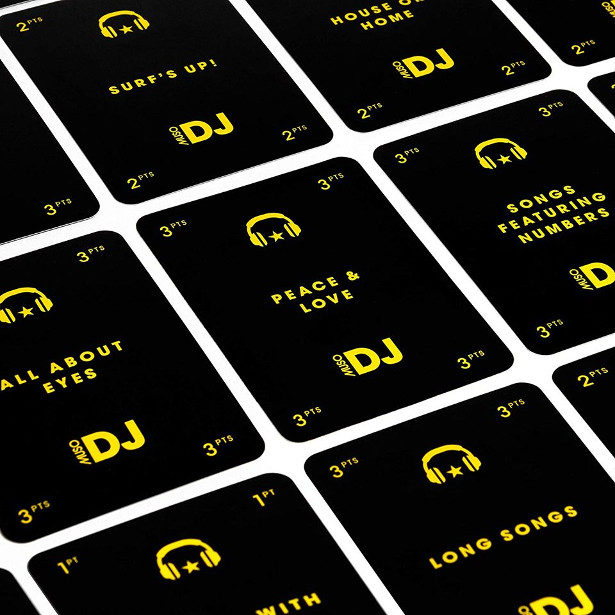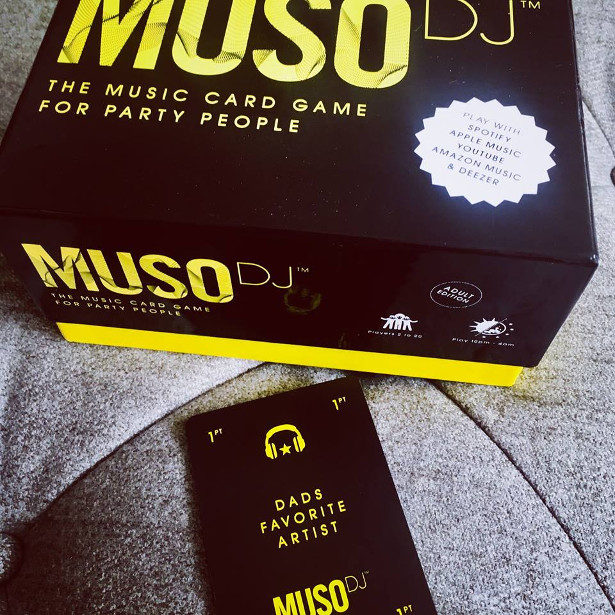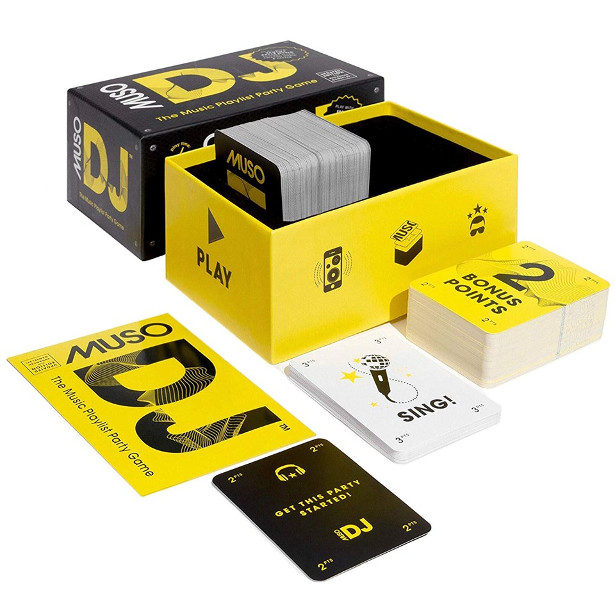 The Math Kids is an adventure series of books for 3rd – 6th graders where a group of elementary school kids use their math skills to solve mysteries. The books follow four elementary school students as they use their math skills to solve problems, get to the bottom of tricky mysteries, and to help their friends. They are brave, resourceful, adventurous, and learn that working as a team allows them to do what they can't do alone.
For those who want to know a little more about the math, each book includes an appendix which delves into the math in a little more detail. There are also study guides developed for each book. With the emphasis on STEM in classrooms around the country, The Math Kids is a great series for getting kids interested in mathematics, the often overlooked "M" in STEM.
The Prime-Time Burglars (book 1) was named one of the best books of 2018 and A Sequence of Events (book 2) one of the best books of 2019. The review said "For any kid who loves math, buy this book. And for any kid who doesn't? Buy it to show them math is fun!"
You can learn more at www.theMathKids.com.
Orchard Toys
Orchard Toy's award-winning educational games, jigsaws and activities make the perfect Christmas present for children. This Christmas there's new games such as Rainbow Unicorns and Knights and Dragons, plus old favourites like Shopping List, and fun games all the family can play such as What a Performance. As well as some great stocking fillers – 12 mini games, including Llamas in Pyjamas, and colouring and activity books.
It's all about learning made fun, whether it's promoting imaginative play, developing personal and social skills, matching and memory skills, or encouraging colour recognition.
Muso DJ
Each player takes it in turns to be the DJ and plays a song or picks an artist that relates to the category on their playlist card. Playlist Card Categories include Guilty Pleasures, 'I Know All The Words', 'Disco Fever' and Girl Power to help create an eclectic mix of hits. Players will then score points if they can guess the artist, the song title and the playlist category.The game invites you to dip into your favourite music app and play amazing songs whilst enjoying the game with friends. Suitable for kids aged 12+
Fog of Love
Rather than snuggling up to watch Love Actually for the umpteenth time this Christmas, why not act out your very own romcom? Fog of Love is a brand-new board game where players roleplay as couples in various stages of a relationship – the perfect gift for friends who've always fancied themselves as the star of their very own love story! For two players, RRP £47.99 age 17+
Wasgij puzzles are perfect for more experienced puzzlers.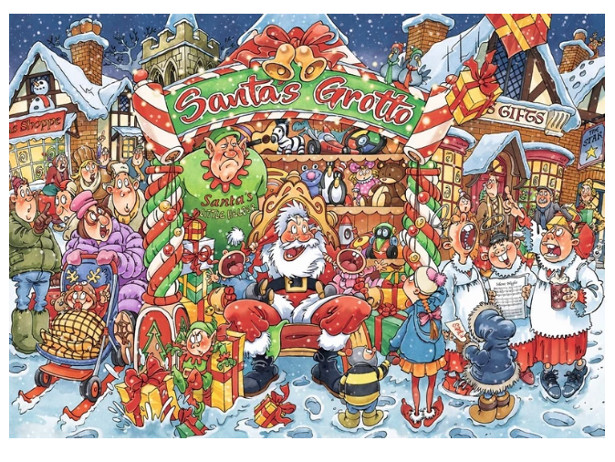 They are puzzles with an added twist. Put together a puzzle of what the character on the box sees, not the picture on the box. Santa's Little Helpers, #14 in the Christmas series, features a Santa and holiday booth. What has caught his eye in this 1000 piece puzzle? Find out when you put it together. For ages 12 and up
galaxypuzzles.com/products/santas-little-helpers-1000-piece-puzzle
"Princesses and Peas: A Christmas Love Story" by Terry Boucher is a new children's tale that follows Prince Kevin, a young man who is looking to find his one true love.
Boucher takes readers on a festive journey that comes with hurdles and happiness. Prince Kevin's mother, Queen Victoria is on a mission to find another royal for her son to wed. The morning of Christmas Eve, a mysterious young woman appears at the royal mansion seeking refuge from a surprise snowstorm. Prince Kevin not only helps this young woman in her time of need, but he also experiences love at first sight.This is a coming of age story that illustrates the true meaning of love. Throughout the book, readers will experience Prince Kevin struggling to listen to his heart or to his mother, Queen Victoria. While Kevin meets a young woman who he shares common interests with, she does not meet his mother's standards. By the end of the tale, readers will get to see if Prince Kevin follows his heart or his mother's wishes.
About the author:Terry Boucher is a freelance writer who has degrees in mathematics and moral theology. He works in insurance during the day and teaches financial math at night. He is also very involved with his parish's adult faith formation program. Raising two daughters instilled a love of fairy tales and Broadway musicals in Terry. He lives in Connecticut with his family.
www.amazon.com/Princesses-Peas-Christmas-Love-Story/dp/1796034061
For the moms and dads, and even grandparents who love your holiday gift guide each year, we suspect they'll ❤Learn With Mochi, which teaches kids ages 3-6 how to code without a screen. Steve Wozniak, cofounder of Apple, has endorsed my previous product and I know Mochi will be even more impactful because it is 💯% screen-free, so parents don't have to worry about the risk of screen addiction in their little ones.
Mochi Robot: LEGO-Compatible, Screenless Coding for Ages 3-6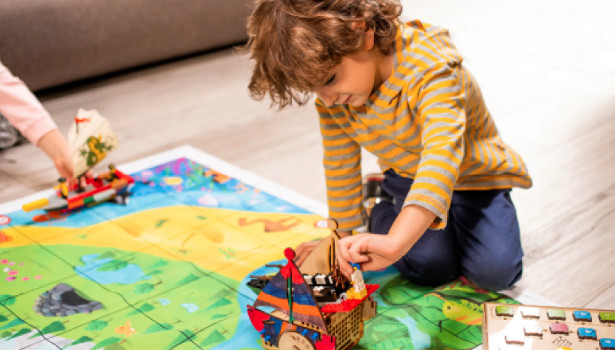 Sold on: www.LearnWithMochi.com and coming to Amazon this Christmas🎄
Price: $299 USD with up to 50% for pre-orders
We ship to over 100 countries worldwide.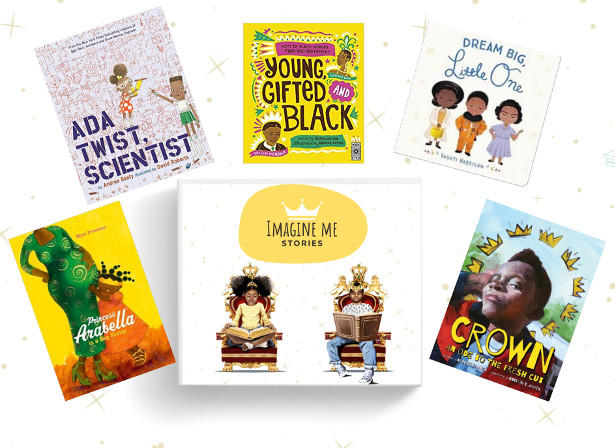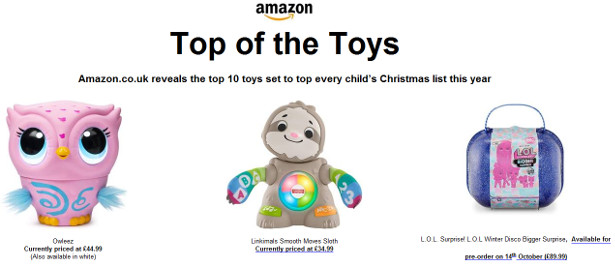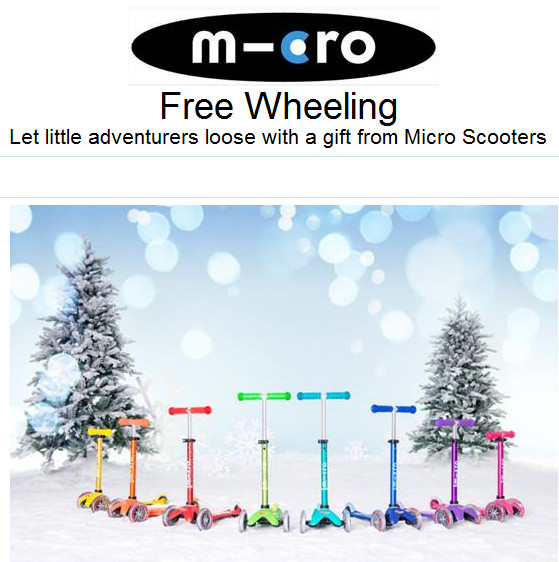 www.alphabet-trains.com
Alphabet Name Train

These are made in USA, quality wooden trains that are made in the shape of alphabet. Each train car is a letter of alphabet that you can connect to another via safe magnets. The letters themselves come either unpainted and showing the beauty of the wood grain or are colored with safe paints that are quality tested right here in the United States. The letters can be connected to spell any word, but the primary idea is to spell the name of the child and hence the name. They are not only cute and functional, but can also teach young toddlers how to spell their own name in a fun and playful way.
alphabet-trains.com/alphabet-name-trains.html

Monty & Swan was founded in 2018 by two sewing enthusiasts looking for the perfect baby gift.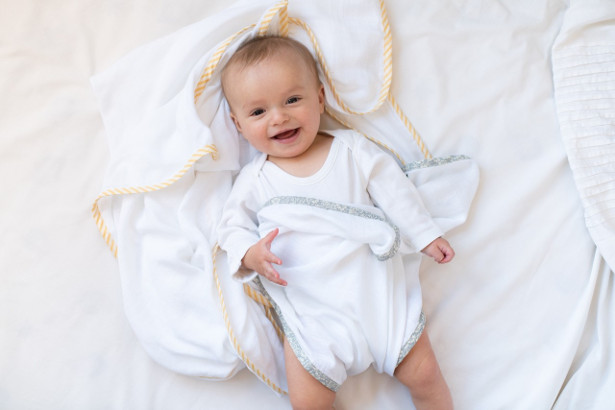 We now make eco-friendly, sustainable products such as swaddle cloths, muslin squares and dummy clips. Inspired by our love of traditional designs such as Liberty, we have combined style and substance using the softest cotton and bamboo cloth to create beautiful but practical products. Our ethos is simple: beautifully made, practical gifts with an environmentally conscious background.
Relevant Play (www.relevantplay.com) have two products that are perfect as Christmas holiday presents! COILZ & MAD MATTR!
FACEBOOK | TWITTER | INSTAGRAM | YOUTUBE | PINTEREST
COILZ (https://www.relevantplay.com/coilz-brand)
These are the squishiest little springs and they're ready to bounce! It's a tactile collectable and game, all in one. Coilz comes with all you need to play official games or original challenges. There are 50 awesome designs for children to collect and trade, including 10 rare Coilz.
MAD MATTR (https://www.relevantplay.com/mad-mattr-brand)
This is the unbelievable dough you build with. It's a super-soft compound that easily molds and shapes into endless creations, inspiring open-ended play. Cleanup is a breeze and the dough never dries out. It's unique, non-toxic formula is gluten, casein, and wheat free.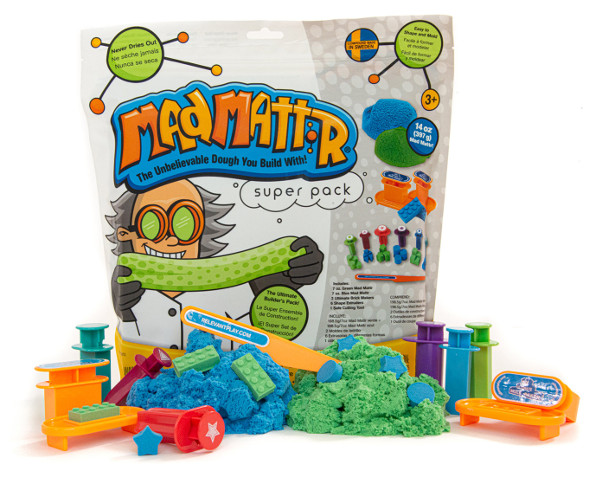 For the first time ever – KIBO is now available on Amazon.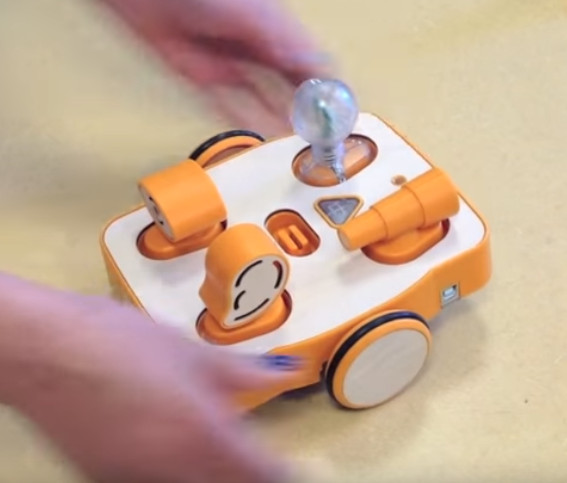 Designed for open-ended play, KIBO lets kids make almost anything – a character from a story, a carousel, a dancer, a race car – anything the child can think of. They plan a coding sequence using the programmable wooden building blocks, scan their sequence with KIBO, press its button and watch their creation go!
When children build, code and decorate their own robot, they are learning invaluable skills that will lead them on the path for success in STEM/STEAM and future careers. Developed by Dr. Marina Bers after 20 years of child development research at Tufts University, KIBO is used in 54 countries and has been tested and approved by thousands of children and their caregivers.
Unicorn Color-Changing Mug
Horse Girl
Amazon www.amazon.com/dp/B07ZL5RKD8
Retail: $14.95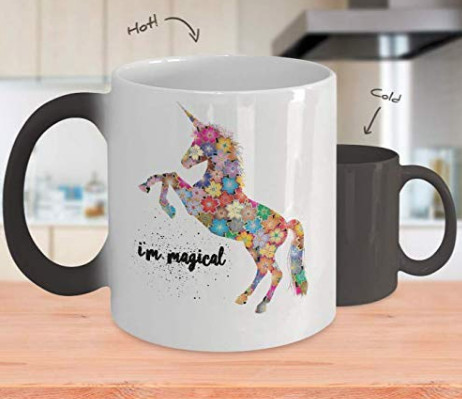 High quality UNICORN mug makes a fun, perfect gift for the coffee, tea, or hot chocolate lover on your list. Mug is black when cold, but Unicorn magically appears when hot liquid is added to the mug (mug is heat sensitive). Magical! Perfect gift or stocking stuffer for coffee, tea, or hot chocolate lovers. Packaged, and shipped from the USA. Handwashing and Microwave safe. Ships in a custom made styrofoam package to ensure it arrives perfect.
In 1966, the parents of Kevin Piece had their hands full during the chaotic holiday season, with 5 kids asking, "How many more days?" over and over.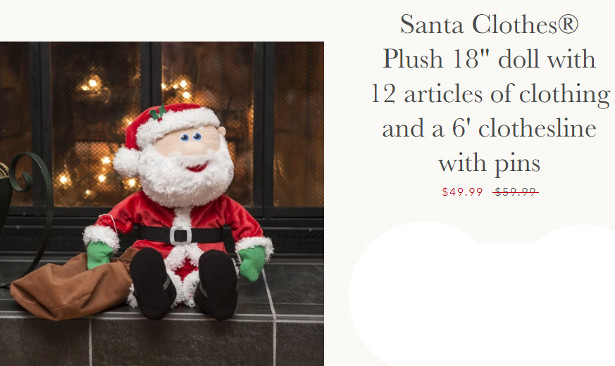 Their solution? A family tradition that they have kept for nearly 50 years. A handmade Santa doll became their countdown calendar. With items of clothing strung across the fireplace mantel, every evening after dinner, one of the kids would take a turn dressing Santa. One night it might be a sock, a belt or his jacket. The number of items left told them exactly how many more days until Santa visited their house. The tradition continued, even after they all grew up and moved out. Every December, Santa waited for them in his sleigh by the fireplace, and every December when they visited, they continued to take turns getting him dressed. When the grandkids arrived, they became part of the family tradition. In 2017, Kevin made one for his own family, and once he saw him next to the fireplace and the smiles of joy and wonder on his daughters' faces, he knew it was time to share this wonderful tradition with the rest of the world. Staying true to his parents' vision, Santa's friendly spirit shines through in this new design. Give him a hug and help him get ready for the big day! He'll appreciate it and your family will too.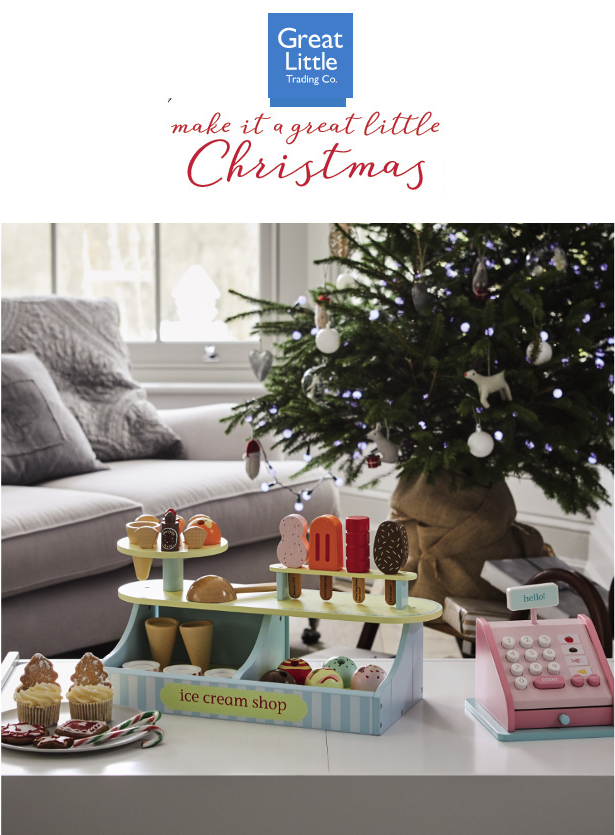 Organise a happy family Christmas with beautiful wooden toys,
classic gifts, and gorgeous decorations from GLTC. We've won more
than 55 awards and we rigorously test every single one of our designs
for safe use by children.
Lolly and Scoop Ice Cream Shop £65.00
Got a list longer than Father Christmas? We can help you out with
gift shopping too. We pride ourselves in designing high-quality
wooden toys; they're long-lasting, better for the environment, and powered
by imagination, not batteries. We're big advocates of learning through play
so we ensure our toys are not only fun to play with, but also help your
child develop essential skills.
Emily Dolls Pram £60
image.png
Ambulance Drs Set £45
Fish & Chips Shop £55
Piccolo Cafe £65
For gifts to light up little faces on Christmas morning,
shop online at gltc.co.uk.
Hubble projector:
www.goodtoplay.com/collections/educational-learning-toys/products/johnco-hubble-projector-1
Kruseling doll:
www.goodtoplay.com/collections/dolls/products/kruseling-vera-the-ballerina
How about also offering a gift with a difference.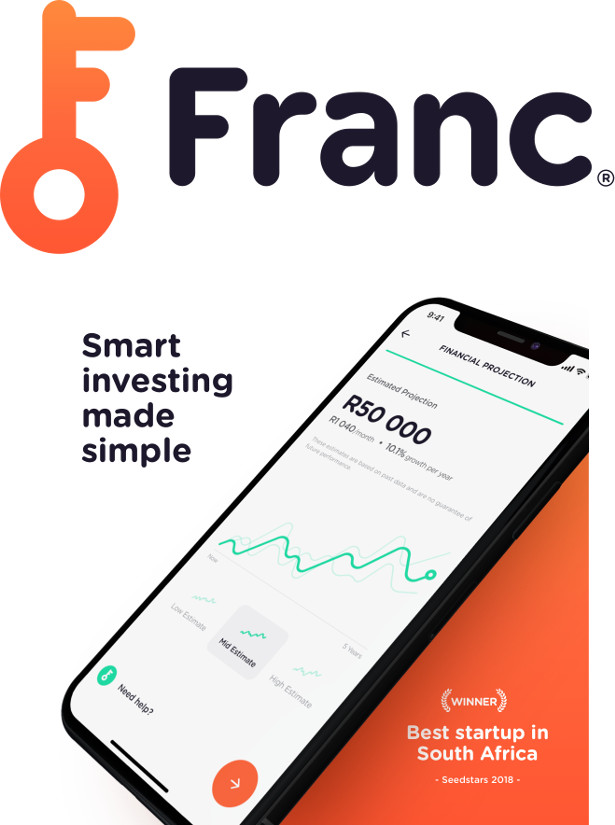 A gift where you can very simply and easily teach your child about investing. Franc is an easy to use, fun investment app. There are no minimum investments and you can withdraw your money at any time. MTN Top Business App of the year winner, in the uniquely South African category, Franc has been created just for you. It keeps investing so simple with educational nudges along the way. Together with your child, you can set a goal, make an investment and watch it grow over the years. You are able to make a single or monthly payments to achieve the goal you set. So why not spend time with your child this festive season, teach them about the basics and possibly learn a little more yourself along the way. It is fun, interactive and available on both the apple and Android app stores. Visit www.franc.app for more info. Follow @FrancGroup on all your favourite social channels and download Franc on your App Store today.
Tumbling Tower for family games inside and outside – bit.ly/366wjVd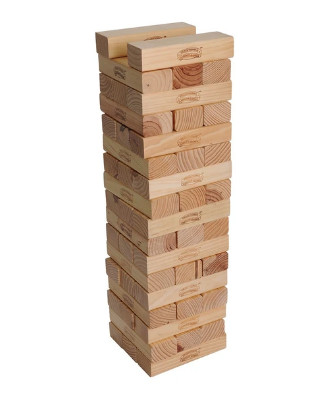 Wooden Tool Box for hours of imaginative fun – bit.ly/32OtGoZ
Giant PickUp Sticks for after Christmas lunch – bit.ly/2NaXtBS
Traditional Rounders Set – bit.ly/2ojPPN5
Vintage Racer Car – bit.ly/2WbwzxK
Eco friendly cosy animal slippers – bit.ly/343suhU
Roblox is the world's biggest online entertainment platform for children and teenagers who now spend more time on the platform than YouTube. Every month, over 100 million unique users come together to play, socialise with friends and even create their own games.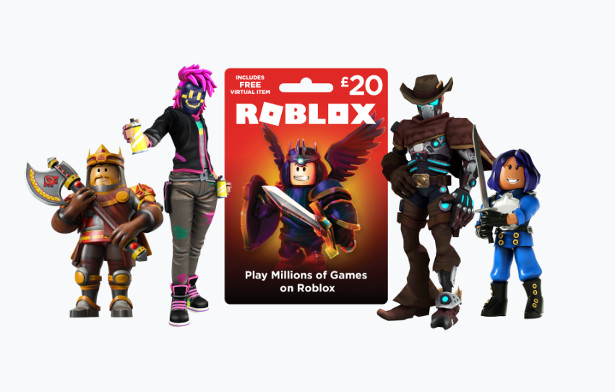 This year, if you're looking for a gift idea for children and teenagers or need affordable options for multiple nephews and nieces (yes, 40% of Roblox users are female!), think Roblox toys, which are stocked in a number of major UK retailers, or gift cards for Roblox's virtual currency, ROBUX.
Roblox toys: What's unique about these toys, starting at £14.99, is that they represent popular Roblox games and game developers. For young super fans, why not find out their favourite game and get a matching figure! Each toy includes a code for an exclusive virtual item – check out some of the top sellers below.
ROBUX: A Roblox gift card (£10-£50) is a great last-minute gift idea or stocking filler for young gamers. It's the easiest way for kids to access the virtual currency used across millions of Roblox experiences. Each card also comes with a bonus virtual item and can be redeemed for either a subscription or a certain amount of Robux to outfit their in-game avatar or purchase other in-game items.
GIFT CARDS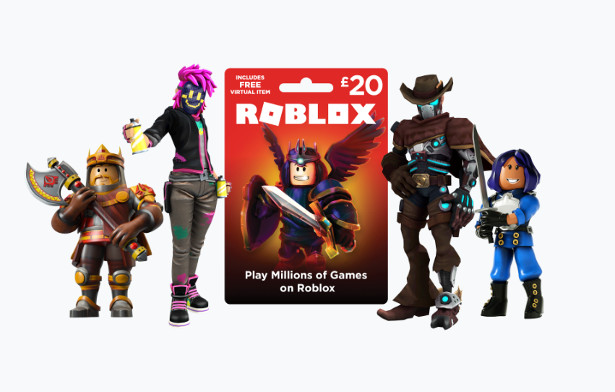 Available at: WH Smith, Game UK
Price: £10, £20, £50
TOYS
Jailbreak Deluxe Playset
The stakes have never been higher. Orchestrate the ultimate museum robbery or stop the burglars in the act before they escape with priceless artifacts from around the world. The choice is yours. Use your imagination to recreate your own heist scenarios and relive the high-octane action of the Bloxy Award-winning game Jailbreak, created by Badimo.
Available at: Smyths, Argos, Entertainer, Shop Direct and Amazon.
Price: £49.99
Jailbreak SWAT unit
Patrol the streets as one of the most elite tactical units from Jailbreak, the Bloxy Award-winning Roblox game from Badimo! Cruise down the streets in an armoured SWAT van and take down escaped fugitives before they wreak havoc in the city. Gear up for intense emergency situations, from bank robberies to jewellery store thefts, and help bring back law and order to the city!
Available at: Smyths, Argos, Entertainer, Shop Direct and Amazon.
Price: £19.99
Star Commandos
From the popular game Labyrinth comes the ultimate battle for freedom and glory. Forge your greatest weapons, then prove your worth in a trial-by-combat to escape the dark clutches of the maze. Set off on your next adventure with this exciting playset based on the epic role-playing game from Nitenity Studios!
Available at: Smyths, Argos, Entertainer, Shop Direct and Amazon.
Price: £14.99
Finally! Spektrum Glasses Blue light blocking glasses for kids… what a thoughful little stocking filler! >>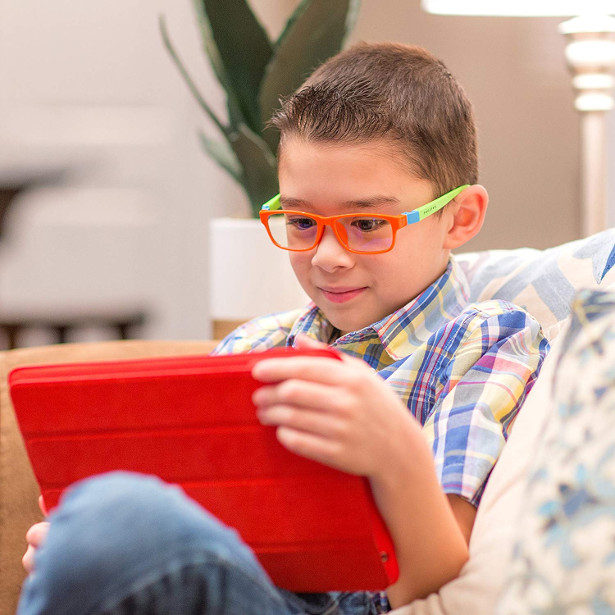 FACEBOOK | TWITTER | PINTEREST | INSTAGRAM | YOUTUBE
Kids spend a lot of time, sometimes even hours, in front of their screens playing video games, or watching cartoons or their favorite YouTube channels. It's not just their eyes that are in danger, but also their overall health and there are many conditions associated with overexposure to blue light emitted by digital devices. Our blue-light-blocking glasses for kids are colorful, light and comfortable. Kids really enjoy wearing them!
Check their computer glasses for kids here.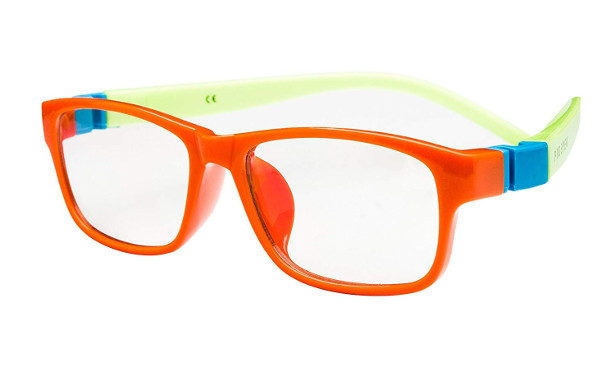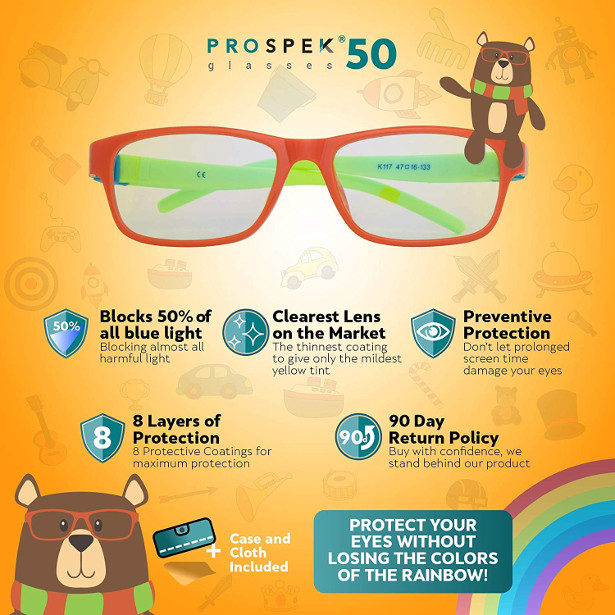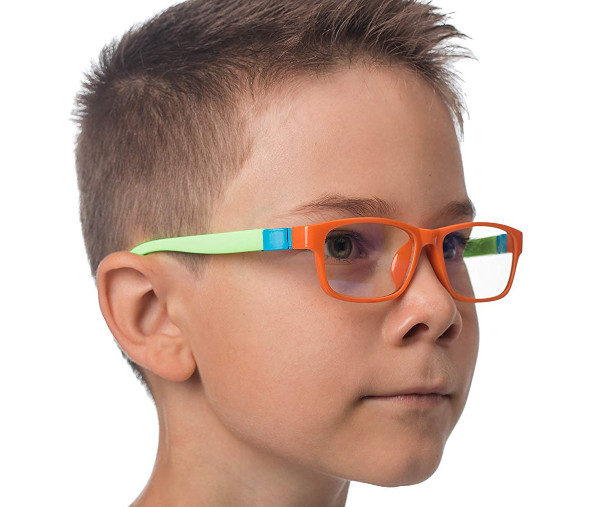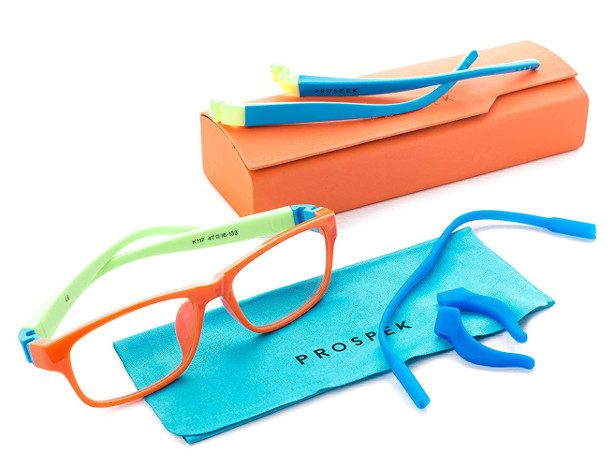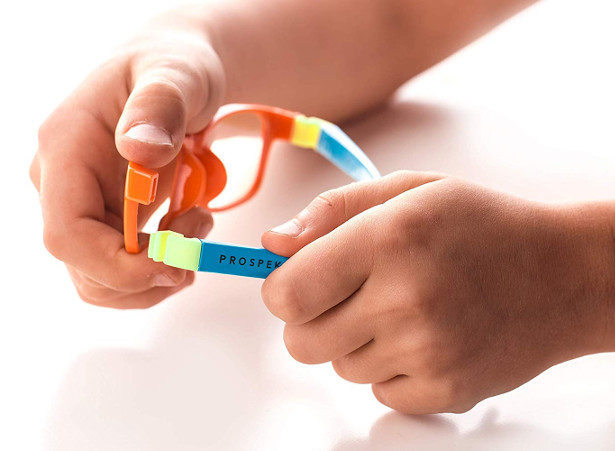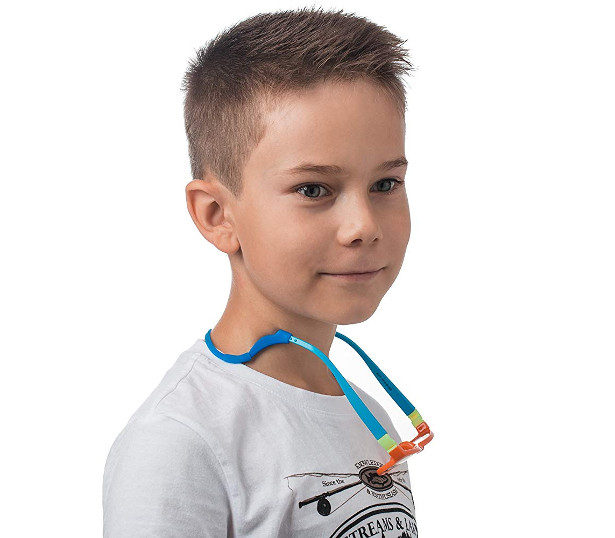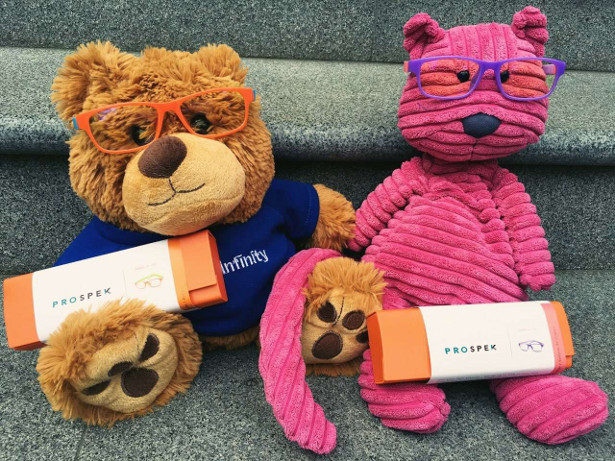 SPONTUNEOUS—THE SONG GAME IS THE GIFT OF MUSIC THAT PROMISES A HAPPY HOLIDAY AND BEYOND
For Past Two Holiday Seasons, SPONTUNEOUS—THE SONG GAME
Listed as #1 Best Selling Board Game on Amazon
NASHVILLE, TN (October 2019) Spontuneous – The Song Game is the gift of music that promises a happy holiday and beyond. Spontuneous – The Song Game is an old fashioned, tabletop board game, with no electronics. It's a perfect game for all ages and crosses all genres of music. For the past two Holiday seasons, Spontuneous has been the #1 Best Seller on Amazon for board games with over 1,800 4.5-star reviews.
Created by Nashville-based entrepreneur, Rob Ridgeway,Spontuneous makes a board game out of that crazy occurrence where hearing a particular word spontaneously causes a song to pop into your head. Ridgeway states that "Spontuneous opens up great conversations and connects people through the music they sing and the memories they share. Laughter is 100% guaranteed."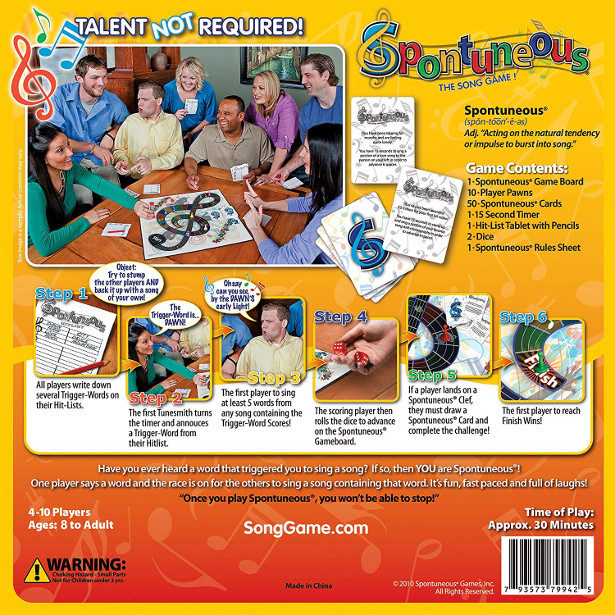 Research has proven that music impacts us in many ways. Using advanced technology, scientists have discovered music can inspire strong feelings and bind us together. Playing Spontuneous will not only create wonderful memories but also trigger pleasant past memories associate with music.
The broader the tastes the better the fun! Spontuneous's tag line is, Sing it or Shout it…Talent NOT Required. So even if you can't carry a tune in a bucket, this game is still for you!
HOW TO PLAY: The objective ofSpontuneous is to stump your opponents from being able to sing a song containing the trigger-word you've chosen. The players race to be the first to sing a 5-word portion of a song containing that word. The first player to begin singing rolls the dice to advance on the game board. If everyone is stumped, the player who announced the word must be able to back it up with a song of their own otherwise they are penalized. The first player to reach the finish line and complete theSpontuneous Challenge wins!
Great for All Ages, 8 and Up
Multiple Award-Winning Game
Crosses All Genres of Music
10 Players or Teams
Length of Play: 30-45 minutes
Talent NOT Required
About Rob Ridgeway
Celebrating 10 years,Spontuneous—The Game has come a long way since Rob Ridgeway invented it in 2009. From handselling his products at his first mall kiosk in Billings, Montana to pedicabbing the streets of Austin, Texas to make ends meet, Ridgeway has hustled to keep his dream alive. He's overcome near-bankruptcy, a brain tumor, medical debt, inventory stranded by a 2014 Port of L.A.strike, and the pessimism of naysayers forSpontuneous to become the bestselling game on Amazon. In 2018, Ridgeway relocatedSpontuneous operations to Nashville, TN AKA Music City USA.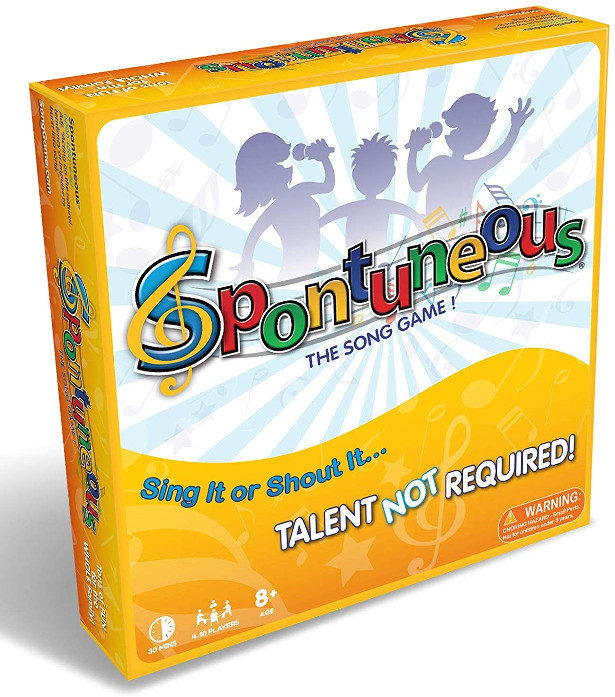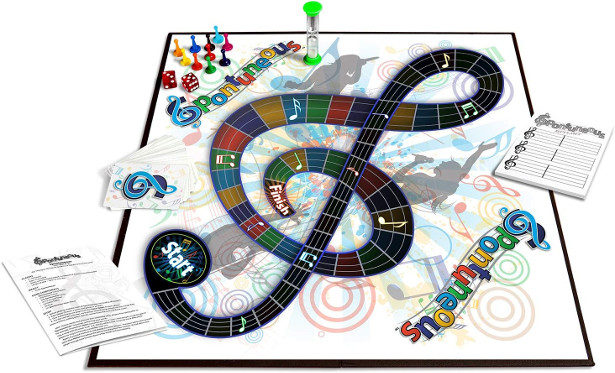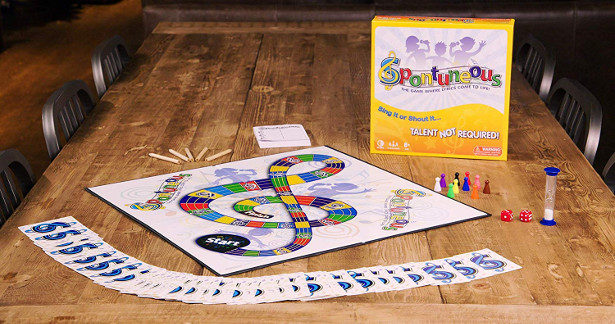 Songs for Little Love Bugs is a collection of original songs for babies and young children you won't hear anywhere else and a companion book full of watercolor paintings. You may visit the website below to see paintings from the book and hear the music.
www.canopymusic.net/songsforlittlelovebugs
Songs For Little Love Bugs is available online through Barnes and Noble and Amazon. Signed copies can also be ordered directly from me, the author, at no extra cost.
Upon purchasing the book, customers will have a code in the book so that they can download all the songs to accompany the reading of the book.
Cozy Pouch Paper Dolls For Children! New >> My Paper Dolly Pouchpad & They have just launched our first gender neutral design!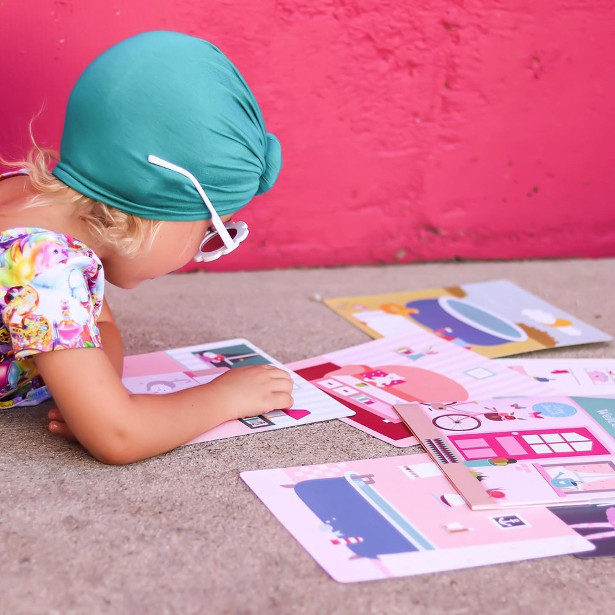 Cozy pouch
Cozy Pouch is a manufacturer of modern paper dolls for children. They are creating modern paper dolls for young children (and bringing this awesome gadget-free game back from the past). That is why their paper dolls are very child friendly/easy to use: they are made of thick paper that does not tear easily, paper dolls are precut, there are no gazillions of tiny pieces of clothing with annoying tabs. Their paper dolls are very easy for little hands to play with! This year they launched their first design: My Paper Dolly Pouchpad: Welcome to Mimi's. This is a paper doll house with a precut paper doll and 6 locations (living room, kitchen, bathroom, bedroom, dressing room, backyard with a pool). Each location/scenery has a slit. A child simply inserts a paper doll in this slit and…. look! She is taking a bath! Or trying on a new outfit! This paper doll game is very beneficial for imagination development. Your little one will get in touch with that right side of their brain and put their imaginations to work. They have just launched their first gender neutral design! You can find paper dolls by Cozy Pouch on www.cozypouch.com & AMAZON: www.amazon.com/gp/aw/d/B01MA3HX3E INSTAGRAM: @cozypouch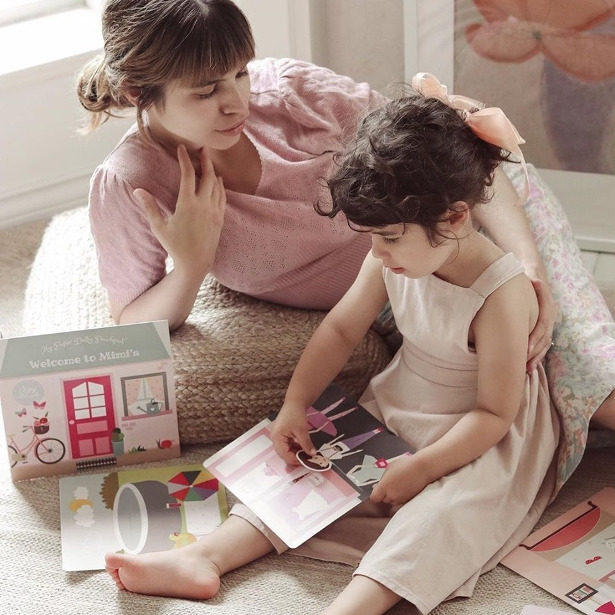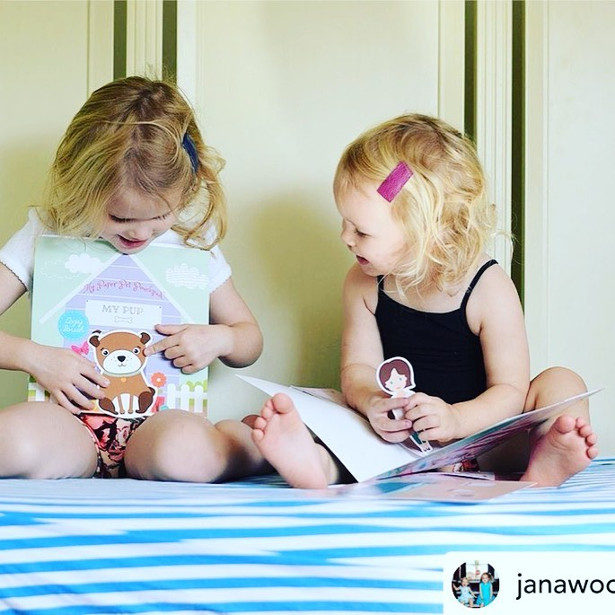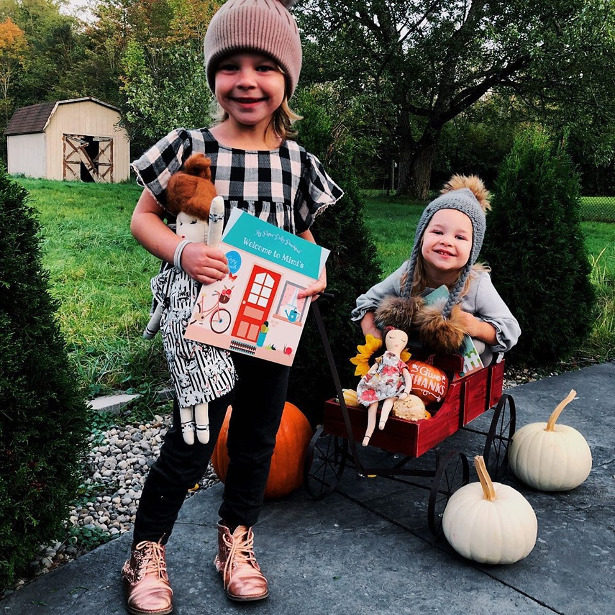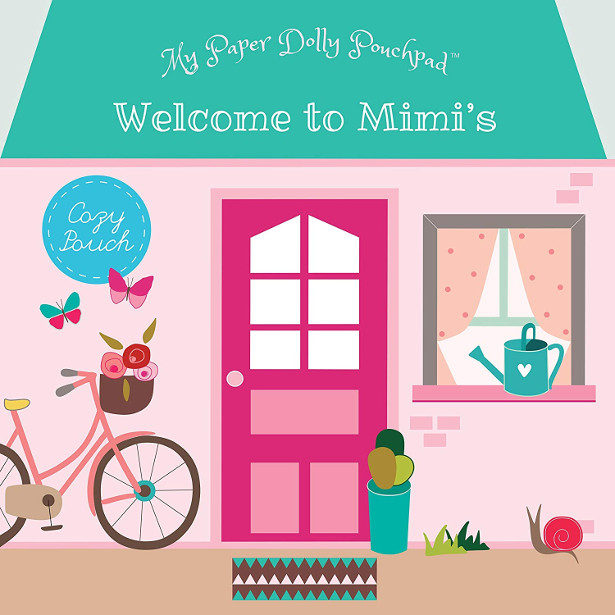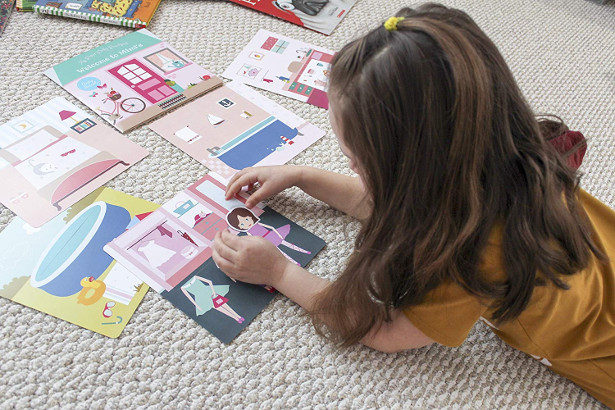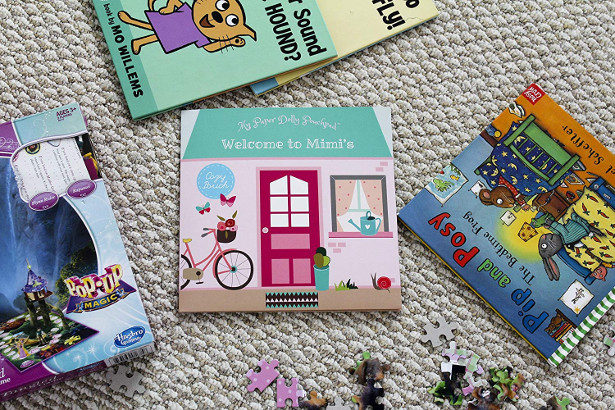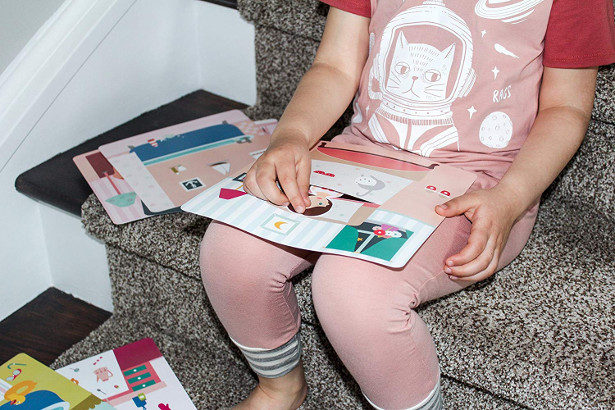 Spa Lab Bath Bombs from SmartLab Toys
Go beyond the bomb! Teens will love this DIY science kit that lets them create fizzing bath bombs with foaming colors and special effects! Featuring bath bomb molds, fizz powder, bubble powder, color, scent, glycerin, and a full-color recipe book, this uniquely SmartLab Toys bath bomb kit goes beyond the basics and promises a special surprise in every bomb! The custom molds allow kids to embed small "bitty" bombs within large bath bombs for spectacular effects—just like the commercial bombs!
www.amazon.com/dp/B07PJ85WMV
THE AWARD WINNING PORTABLE BABY CHANGING MAT THAT PROMISES TO END WRIGGLY NAPPY CHANGES FOR GOOD.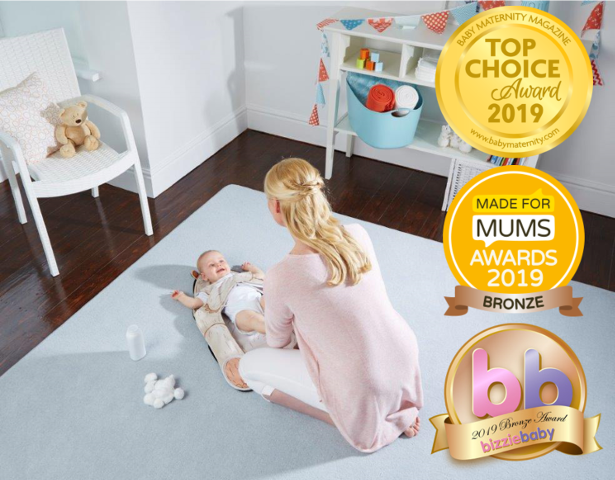 The Wriggler portable changing mat is aiming to ease the stress of nappy changing battles and make changing time calmer, quicker and less frustrating.
The Wriggler is the first portable changing mat designed specifically for babies who wriggle during nappy changing. Its innovative kneepad design gently hugs the child and anchors the mat in place, preventing flipping and rolling and freeing up the parent's hands for fast and easy changing.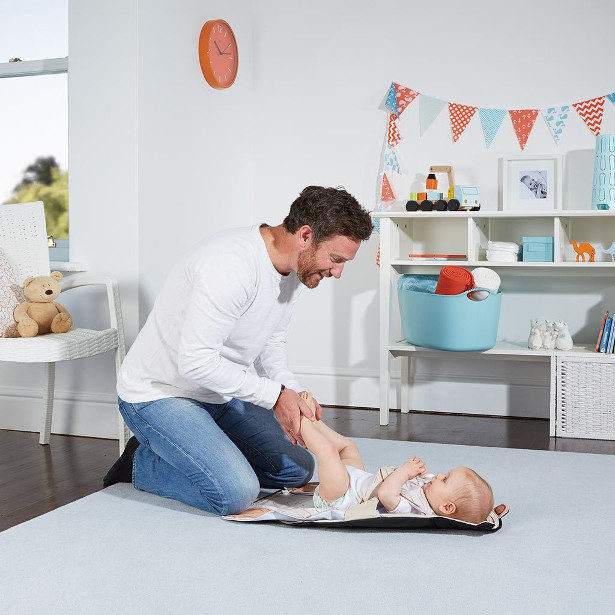 "Once babies learn to roll and crawl, changing time can become a stressful battle for parents and their little ones," explains co-creator Aileen McCauley. "It's not surprising then that up to 40% of parents report feelings of stress and frustration during nappy changing. We created The Wriggler when we experienced the problem with our little ones and thankfully changing time went back to the calm, stress-free time it had once been."
The Wriggler is a patent pending product which has been rigorously tested to meet the most stringent baby safety standards in the US and Europe. The premium quality materials are BPA, phthalate, lead and PVC free. It is fully wipeable so messes can be wiped clean in seconds. For newborns and toddlers who don't wriggle it also converts to a traditional mat so it's the only mat needed from birth until potty training. Its portable and durable design, which folds up neatly for handbags or changing bags, allows it to be used at home or out and about.
The Wriggler has received multiple awards from prestigious parenting review sites, such as MadeForMums and BizzieBaby in the UK and BabyMaternity Magazine's Top Choice Award in the USA . "Parents have called it a 'miracle mat' and their 'sanity saver'," says James McCauley, co-creator of The Wriggler. "Changing time is a big part of every day for babies and toddlers with the average baby needing to be changed 6 times a day or 6,500 times until toilet training. We're delighted to make life just a little easier for parents and be able to bring such a positive change to their busy days."
The Wriggler is available at www.thewriggler.com and its RRP is €39.99 / £35.99 (incl shipping)
Pluxty Ltd is a baby product company founded by husband and wife and parents of two children, James and Aileen McCauley. They wanted to offer smart solutions to common problems parents encounter with the aim of making life just a little bit easier and allowing parents to get back to the fun stuff of seeing the world through the eyes of a toddler. Their first product is The Wriggler – the portable changing mat that ends wriggly nappy changes for good.
   
At Young Willow we've got your baby Christmas gifts sorted! We've curated a unique selection of high quality baby clothes, books, handmade wooden toys and teethers and all can be packaged in our art inspired signature gift box or complimentary Young Willow drawstring bag.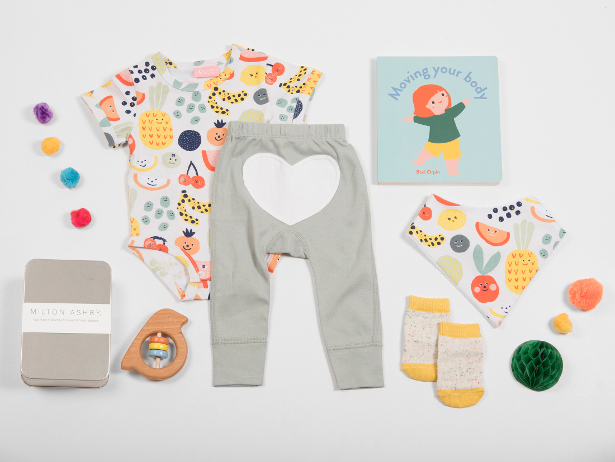 Spyro Ice – Cheat Code Collectable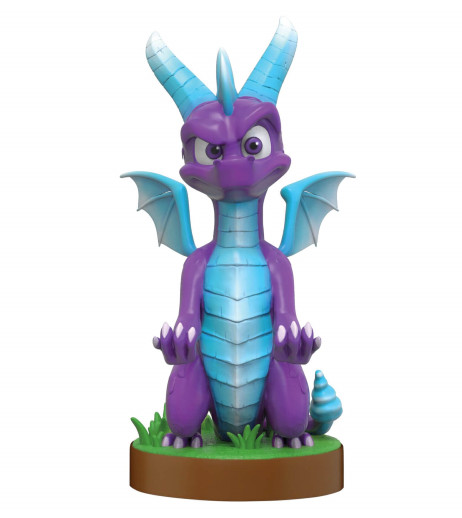 Meet Spyro the ice cool cheat code version of the protagonist. It's the ideal gadget for gaming fans and collectors.
With Spyro's striking ice blue hair and vibrant purple skin, it will look the part in any gamers room. At 8 inches tall, Spyro Ice cheat cold collectable charges and holds smartphones, gaming controllers and even holds TV remotes. Don't worry Spyro won't free any dragons in your home.
The Cable Guy Spyro Ice Holder costs £19.99 from Zavvi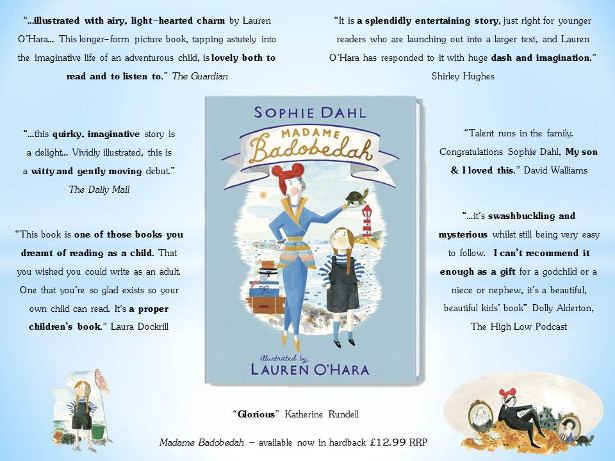 Oaxis unveils myFirst Sketch LCD sketch pad and myFirst 3D Pen, inspiring child-friendly creativity

An LCD screen and fine tip stylus together provide parents with engaging fun and paperless play for their child, whilst the 3D Pen enables safe, mess-free play for artistic children, bringing their drawings to life
London, 7 October: Award winning global company, Oaxis, today announces the expansion of its collection to include the myFirst Sketch and myFirst 3D Pen in both classic and dolphin designs, the latest additions to the myFirst range of innovative toys and technology for children. The myFirst Sketch and 3D Pen aim to keep kids entertained for hours, whilst developing their writing, drawing and creative skills!
The myFirst Sketch boasts a Liquid Crystal Display screen, paired with a fine tip stylus for a true, zero delay, pen on paper experience with high contrast luminescent doodles. The sketchpad is available in three different colour ways and sizes (8.5", 10", 12") to suit artists of all ages, supporting their learning and encouraging creativity across new complex concepts. Whether it's a younger child just getting to grips with scribbling, or a child in school with boundless imagination, myFirst Sketch is designed to bring joy to their learning process.
With a pressure sensitive LCD screen and impressive one-key erase feature, children are able to draw and write using both thick and thin lines, knowing they can start afresh if their masterpiece doesn't go to plan first time around! A lock switch is also on hand to keep drawings safe and avoid any accidental scribbles whilst on the go.
Despite the lightweight and ultra-thin design, the myFirst Sketch is durable and built to last, with rounded rubberized corners, enabling safe use for clumsy children! Perfect for long car and plane journeys or rainy days at home, the sketchpad battery provides up to 2 years of environmentally friendly entertainment, or 50,000 drawings!
High-resolution imagery is available here
The myFirst 3D Pen is the perfect gift for the junior Picasso, as the wirelessly operated device enables them to bring their imagination anywhere and everywhere! Kids can create anything in 3D, from a portrait of the family pet, to miniature skyscrapers. Or, they can use the included design templates for instant fun to get them started!
Low heat filaments that are made of recycled PLA materials and no hot external parts ensure that children can play safely once the indicator light turns green after just 30 seconds of pre-heating. Rapid solidification also ensures that the moulded filaments cool almost instantly, providing easy cleaning for mess-conscious parents. The device also has impressive dual action push and pull technology and backward suction to straighten and tighten. Each charge can provide hours of wire-free creative fun and learning through play, with the option to adjust the speed using power saving mode and quick mode.
The pen is available in Blue & Pink in both a classic and dolphin design, and comes with 5 metres of assorted filament in the classic model and 6 metres in the dolphin model, so the fun can begin instantly. Additional packs of filament are sold separately.
High-resolution imagery is available here.
The 8.5" myFirst Sketch is available to purchase from Selfridges for £18.00 and the 10"/12" myFirst Sketch is available from Argos for £25.00/£35.00.
The myFirst 3D Dolphin Pen can be purchased from Amazon and Prezzybox with an RRP of £36.99 and the myFirst 3D Pen is available from Selfridges and Maplin for £37.00.
Replacement filament packs can be purchased from all participating sellers with an RRP of £13.00.
HARRY POTTER GAMES FOR CHRISTMAS
​
HARRY POTTER LEX-GO!
Word Game from Waddingtons No1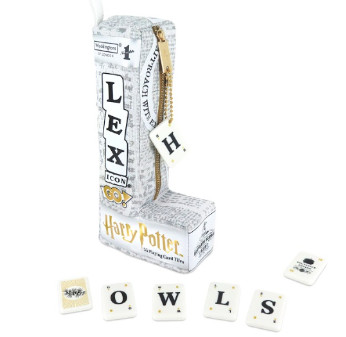 Lex-GO! is one 'L' of a super-fast word game. Race against other players to get rid of all your playing card tiles by creating words, swapping letters and even attacking other players' words.
In this special Harry Potter Edition of Lex-Go!, there are special spell tiles to increase your chances of winning:
EXPELLIARMUS tile allows a player to mess up another player's tiles
DEPULSO tile allows a player to banish one of their tiles from the round if they need to
REVELIO tile allows a player to look at any number of tiles in the draw pile before choosing which to swap
STUPEFY tile allows a player to freeze another player out the game for 10 seconds
POLYJUICE POTION tile can be used as any letter
RRP £14.99
Age 8+
Available at Waterstones and The Works.co.uk
HARRY POTTER TOP TRUMPS QUIZ
Think you know Harry Potter and the Wizarding World? Well, now's your chance to prove it with Top Trumps Quiz with a Twist. There are 500 questions across 100 cards, with glorious Harry Potter images and trivia galore! Can you answer more questions than your dueling partner…and can you remember what you heard just moments ago?
Comes in a cool, plastic portable case
500 questions on everything Harry Potter
RRP £9.99
Age 8+
Available on Amazon
HARRY POTTER TOP TRUMPS MATCH
Harry Potter Top Trumps Match, the Crazy Cube Game! Be the first to match 5 of your favourite Harry Potter characters in a row! All your favourite Harry Potter characters in one game! From Harry, Ron and Hermoine to Professor Snape, Professor Dumbledore and Voldermort, which character will you Match? Take it in turns to push through cubes. The aim is to get 5 of the same Harry Potter characters lined up horizontally, vertically or diagonally. The game's not over yet, can your opponent super Top Trump you in the final moment?
Includes 15 Harry Potter characters
All cubes pack into the plastic grid, meaning no mess and it is great for on-the-go
RRP £15.99
Age 4+
Available on Amazon
HARRY POTTER TOP TRUMPS PACKS
30 WITCHES & WIZARDS – HARRY POTTER TOP TRUMPS
Top Trumps brings you 30 great Witches and Wizards from the Wizarding World! It's the ultimate magical battle as the greatest magical characters from the Harry Potter series come face-to-face in this new game, with rankings including Fear Factor, Family Tree and their First Year at Hogwarts.
Top Trumps is the UK's No1 card game (iGen research 2016)
Includes 30 cards packed full of stats and facts
Trump your opponent/s by having the largest stat in your chosen category
RRP £4.99
Age 6+
Available on Amazon
HARRY POTTER AND THE PRISONER OF AZKABAN TOP TRUMPS
Harry, Ron and Hermione return to Hogwarts for their third year to learn that a dangerous criminal has escaped from Azkaban prison and he is in search of Harry! With vengeance in the air, Harry remains under the watchful eye of many, but still manages to sneak out of the castle to Hogsmeade village. This Top Trumps pack captures the magic of this resplendent movie with cards featuring characters such as the batty Professor Trelawney and the bumbling Minister of Magic, Cornelius Fudge. But which character wins in a battle of courage or temper? Play Harry Potter and the Prisoner of Azkaban Top Trumps to find out! It's one all Muggles will enjoy!
Top Trumps is the UK's No1 card game (iGen research 2016)
Includes 30 cards packed full of stats and facts
Trump your opponent/s by having the largest stat in your chosen category
RRP £4.99
Age 6+
Available on Amazon
HARRY POTTER AND THE GOBLET OF FIRE TOP TRUMPS
Harry, Ron and Hermione return to school for their fourth year to learn a renowned international championship is taking place at Hogwarts. The Triwizard Tournament challenges three students from different schools to compete in a host of thrilling tasks, but this year there is a difference as unexpectedly Harry is chosen to compete! This Top Trumps captures the magic of this daring movie with cards featuring characters such as brave Cedric Diggory and Neville Longbottom, as well the more infamous Rita Skeeter and Barty Crouch. But which character wins in a battle of cunning or courage? Play Harry Potter and the Goblet of Fire Top Trumps to find out! It's one all Muggles will enjoy!
Top Trumps is the UK's No1 card game (iGen research 2016)
Includes 30 cards packed full of stats and facts
Trump your opponent/s by having the largest stat in your chosen category
RRP £4.99
Age 6+
Available on Amazon
HARRY POTTER AND THE ORDER OF THE PHOENIX
TOP TRUMPS
Join Harry, Ron and Hermione in their fifth year at Hogwarts School of Witchcraft and Wizardry as they face their toughest teacher yet, the loathsome Professor Umbridge. This year, the trio also learn all about the defence league set up to battle Voldemort, the powerful Order of The Phoenix. But who really is the most courageous? Who is more cunning – Bellatrix Lestrange or Lucius Malfoy? Play Harry Potter and the Order of The Phoenix Top Trumps to find out! Featuring all your favourite characters and unfortunately, even the Death Eaters, it's a game all Muggles will enjoy!
Top Trumps is the UK's No1 card game (iGen research 2016)
Includes 30 cards packed full of stats and facts
Trump your opponent/s by having the largest stat in your chosen category
RRP £4.99
Age 6+
Available on Amazon
HARRY POTTER AND THE HALF BLOOD PRINCE
TOP TRUMPS
Harry, Ron and Hermione enter their sixth year during dark times as the Wizarding World has finally acknowledged that Lord Voldemort is back. To give Harry a fighting chance, Professor Dumbledore educates him about Horcruxes and the two embark on a perilous voyage to recover one which sadly ends in tragedy. With the arrival of the enigmatic, Professor Slughorn, Harry's sixth year at Hogwarts is filled with adventure and peril. Relive the excitement with Harry Potter and the Half-Blood Prince Top Trumps! Pit your favourite characters against each other to find out who really possesses the most magic or is the most cunning. It's a game all Muggles will enjoy!
Top Trumps is the UK's No1 card game (iGen research 2016)
Includes 30 cards packed full of stats and facts
Trump your opponent/s by having the largest stat in your chosen category
RRP £4.99
Age 6+
Available on Amazon
HARRY POTTER AND THE DEATHLY HALLOWS – PART 1 TOP TRUMPS
Join Harry, Hermione and Ron as they search for Lord Voldemort's Horcruxes, fulfilling Dumbledore's wishes. Now that Hogwarts has fallen into the hands of the sinister Professor Snape, truths will be told, heroes will be made and adventures will be had! And Top Trumps is there to cover every step!
Top Trumps is the UK's No1 card game (iGen research 2016)
Includes 30 cards packed full of stats and facts
Trump your opponent/s by having the largest stat in your chosen category
RRP £4.99
Age 6+
Available on Amazon
HARRY POTTER AND THE DEATHLY HALLOWS – PART 2 TOP TRUMPS
It all ends here. Join Harry, Hermione and Ron as they stand and fight for the last time. The epic Battle of Hogwarts is the ultimate setting for good vs evil but who really is the most courageous? Will Harry triumph over Voldemort after all? Play Harry Potter and the Deathly Hallows – Part 2 Top Trumps to find out!
Top Trumps is the UK's No1 card game (iGen research 2016)
Includes 30 cards packed full of stats and facts
Trump your opponent/s by having the largest stat in your chosen category
RRP £4.99
Age 6+
Available on Amazon
HARRY POTTER GRYFFINDOR
TOP TRUMPS TIN
Get ready to return to Hogwarts with this Top Trumps Gryffindor Suitcase Tin! Containing two packs of Harry Potter Top Trumps card based around the third and fourth movies in the series, this is a great addition for every Harry Potter fan.
Includes two packs of Top Trumps (60 cards)
Packs come in a tin that is easy-to-carry and great for on-the-go
RRP £9.99
Age 6+
Available on Amazon
HARRY POTTER SLYTHERIN
TOP TRUMPS TIN
Get ready to return to Hogwarts with this Top Trumps Slytherin Suitcase Tin! Containing two packs of Harry Potter Top Trumps based around Harry Potter and the Deathly Hallows Parts 1 and 2, this is a great addition for every Harry Potter fan.
Includes two packs of Top Trumps (60 cards)
Packs come in a tin that is easy-to-carry and great for on-the-go
RRP £9.99
Age 6+
Available on Amazon
HARRY POTTER
WADDINGTONS NO1 PLAYING CARDS
Playing cards from Waddingtons No1 of London now features all your favourite Harry Potter characters including Ron, Hermione, Ginny and Neville.
Linen finish playing cards
Great game on-the-go, at home and the perfect travel companion
Hours of entertainment as you master much-loved card games from snap to black jack
RRP £3.99
Available on Amazon
Introducing Little Sport Star
Sporty toys for a fit and healthy baby

FACEBOOK | TWITTER | INSTAGRAM | PINTEREST
Little Sport Star is a trusted and award-winning baby toy brand inspired to bring families together through their love of sport. With a range of toys, blankets and play mats inspired by football, tennis, basketball and golf, the Little Sport Star products provide both physical and mental stimulation to babies from a young age, and focuses on the aspirations of the parents to raise a fit and healthy baby, as well as passing on their love of sports.
The first year of a baby's life is vital for learning, development and growth. Founder of Little Sport Star, Nick Farnsworth, identified millennial parents were finding it challenging to steer their children away from screens and introduce them to physical, outdoor activities at an early age. Nick championed this with the launch of Little Sport Star in 2012 where he began developing a range of sports-inspired toys to help babies hit their early development milestones.
Little Sport Star not only offer fun and engaging toys, but also provide babies with skills such as confidence and resilience which they will hold on to later in life. One of the most stimulating activities for children is sport; through sport you develop coordination, balance and core strength, something reflected across the Little Sport Star range.
Founder of Little Sport Star, Nick Farnsworth, comments: "Sports is an international language and a way of bringing people together, from day one and onwards. And although we can't predict a little one's future tastes, it is a decent bet that sports will play a small role at some point in their life. I personally felt that baby toys were too pink, fluffy and one-dimensional."
Ideal gifts for birthdays, baby showers and sports fans, and the Little Sport Star range includes:
Baby Tennis Racket (RRP £15.00)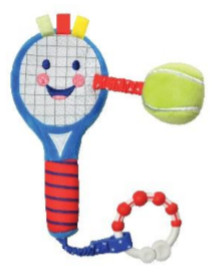 The baby tennis racket is perfect for cuddling with as well as stimulating the baby's senses with a rattle and squeaker incorporated in the design.
When babies start to develop a little more strength, they can start to swing it and become familiar with the motion of a tennis racket.
Baby Golf Club (RRP £15.00)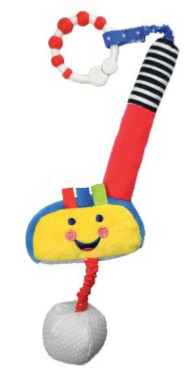 The first soft golf club for babies, the toy was inspired to help babies develop their hand-eye coordination, enjoy the swinging action of a golf club and associate with bright vibrant colours.
With the additional features of a golf ball attached to the club, a squeaker in the handle and a rattle in the ball, these enhance the overall experience where babies associate noise and colours with the movement of a golf club.
Baby Football Activity Gym and Play Mat (RRP £54.99)
The world's first football activity gym, the award-winning Baby Football Activity Gym and Play Mat has been designed to develop the baby's tummy muscles and overall movement.
Featuring a hanging football, two cuddly players, mirrors and cushioned sides to form a football pitch, babies can kick, crawl and touch the sensors around the gym, strengthening their upper body and encouraging them to sit up and explore their surroundings.
Baby Football Comfort Blanket (RRP £11.99)
Ideal as a gift to families who are passionate about football, the Baby Football Security Blanket is the perfect comforter for babies with its soft texture and cute character incorporated in the design. It is also a bestselling product in the US. Complimenting the security blanket is Freddy the Teddy (RRP £14.99) ideal for children under one years. Designed to include teethers to stimulate babies, the toy also makes a cheer when pressed, associating sounds with sports.
A father of two young children himself, Nick says: "We make it really simple for parents to give their baby the best start in life. Our toys need no explanation; when babies receive our toys, they will probably start cuddling the toy but as they grow older, they will start to interact with them by kicking the ball or swinging the racket. Parents love the idea of seeing their newborn already sharing their love of sport and have already planted the idea that sports is fun."
Axol & Friends, is a socially conscious startup that produces plush toys from eco-friendly materials in the image of rare endangered species!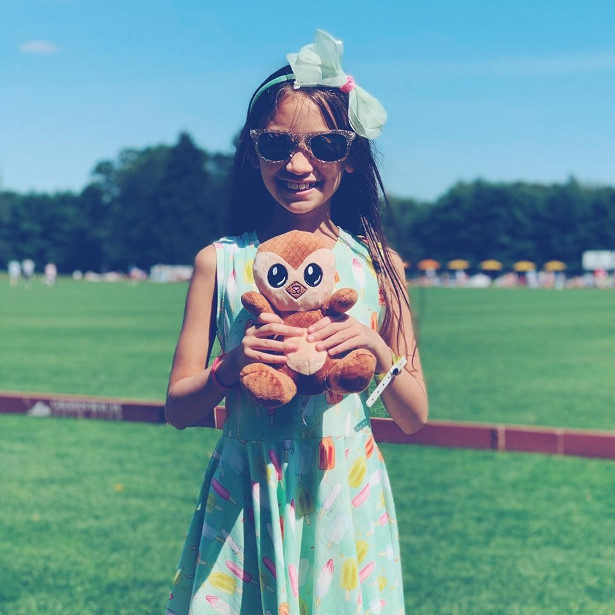 Axol & Friends, is a socially conscious startup that produces plush toys from eco-friendly materials in the image of rare endangered species, as well as storybooks, enamel pins, and accessories. They then use a portion of every sale to fund nonprofit programs where we empower youth to be activists and community leaders across the globe! Axol & Friends also donate plushies to children in need, through local partnerships with foster homes and hospitals. You can read more about Axol & Friends at www.axolandfriends.com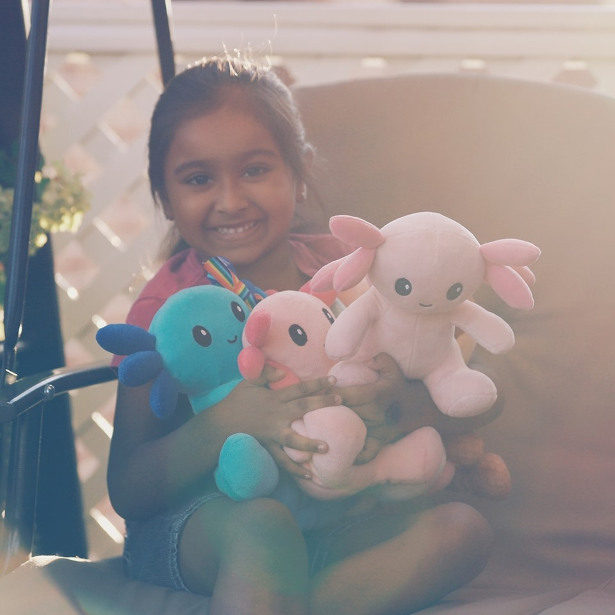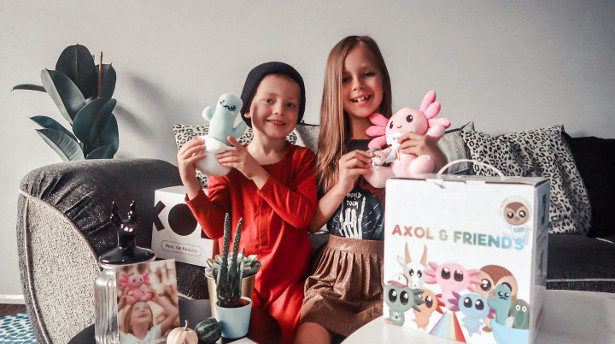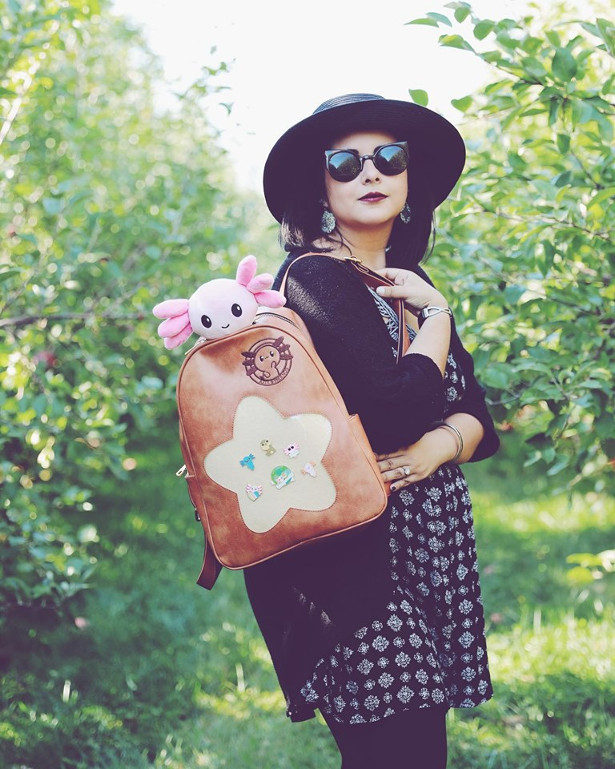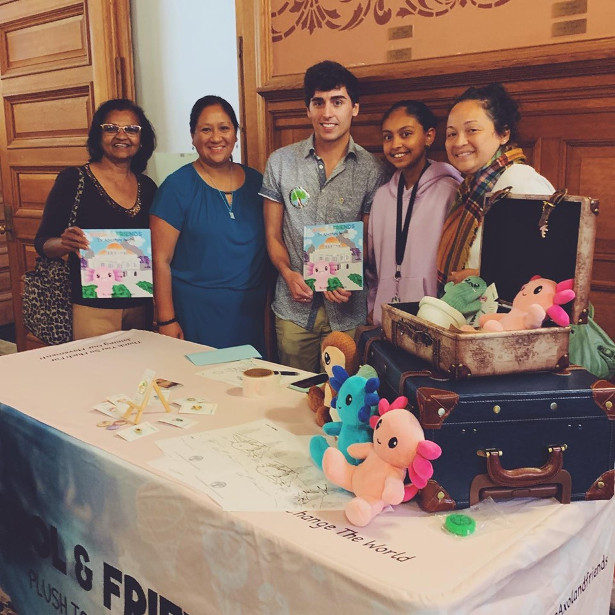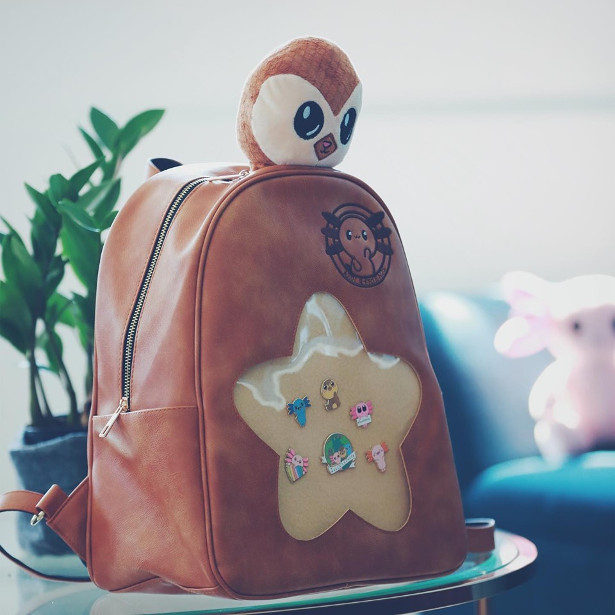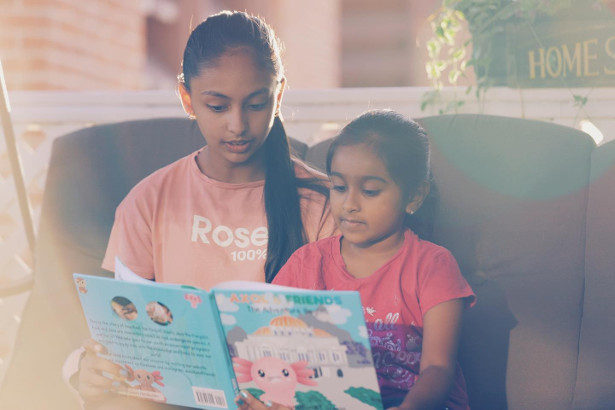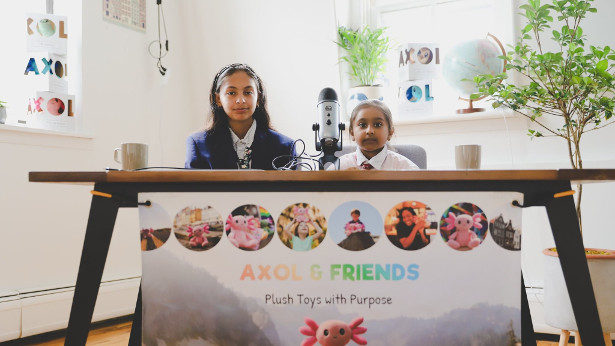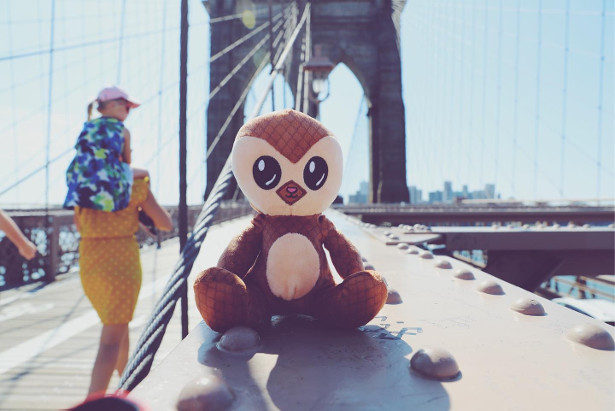 Parisian publisher Éditions des Saints Pères (SP Books) have reproduced the previously unpublished manuscript of J. M. Barrie's Peter Pan & Wendy, complete with 21 magical full-page illustrations by Gwynedd Hudson from a rare 1930 edition of the novel, reproduced in colour featuring the adventures of Peter Pan, Tinker Bell and the Darling children.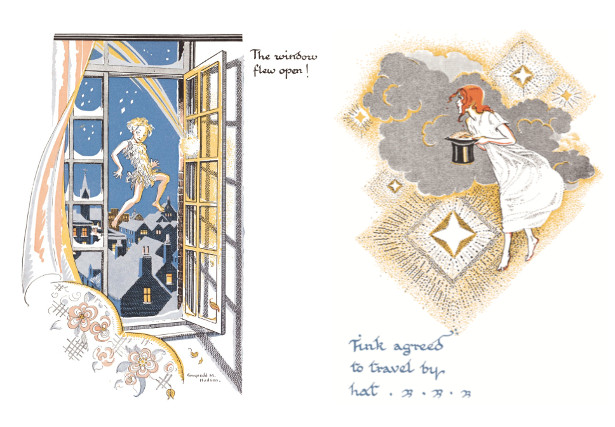 Each limited-edition volume is beautifully presented in a deluxe iron gilded slipcase and printed using vegetal ink on high quality, environmentally friendly paper. Each book is hand-numbered from 1 to 1000, and available for £140 from spbooks.com.
This beautiful book would make a wonderful addition to any collection as a design object on a coffee table or as part of a curated bookshelf, as one of the most beloved and timeless tales of all time that appeals to children and adults alike.

Body Bubble Ball should be on your Christmas Wishlist!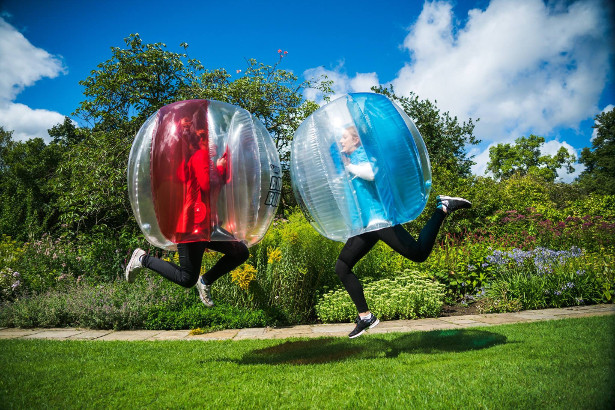 PINTEREST | YOUTUBE | FACEBOOK | TWITTER
With Christmas fast approaching children and parents alike are sifting through catalogues and websites to find the perfect gift for their loved one. The Wicked Body Bubble Ball is the hot ticketed item of the season. Fans of 'bubble football' – a growing global sport, can now purchase their very own to bash, crash and smash with their friends in the local park.
The Body Bubble Ball is also great fun to use in simple, one-on-one challenges with your mates, no football required!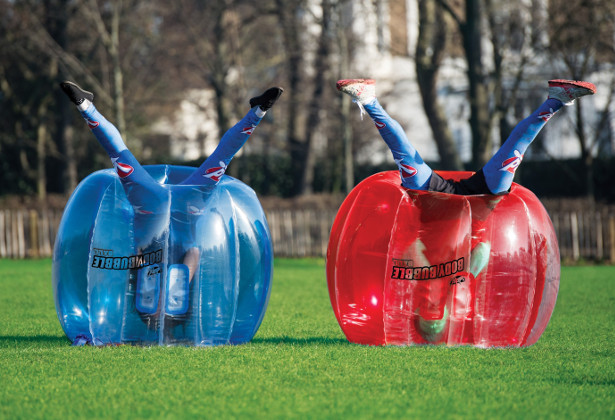 The 4-foot inflatable protective bubble lets you collide into each other safely thanks to the durable vinyl, inbuilt safety harness and handles. It is an ideal toy for active, fun-loving adults and children aged 8+ years.
David Strang, Founder/ CEO of Wicked, the toy company behind the product, commented: "Our Body Bubble Ball has gone down a storm with retailers worldwide who recognise what a great, fun product it is, and it has certainly brought out the inner child in anyone who has tried it! Look out for people having a laugh bashing each other or playing bubble football in city parks, sports grounds or back gardens everywhere; this craze is going to be huge!"
The product has previously won Best Outdoor Toy in the British Toy and Hobby Association Awards and featured on ITV's 'This Morning' with an on-air demonstration.
Wicked's Body Bubble Ball: £49.99 available from Amazon, Argos Online, Hamleys, Menkind and Wickedmania.com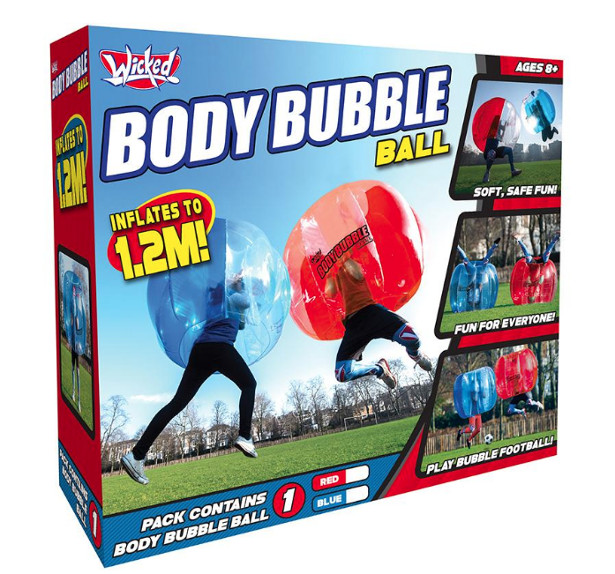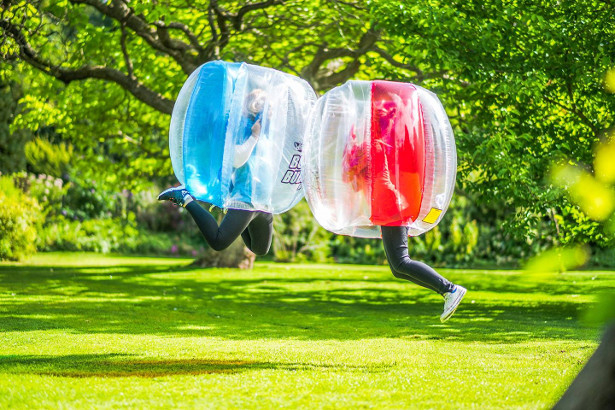 Get the perfect face painting look with the new Disney Frozen II Face Paintoos and celebrate the premiere of the new movie in style – with no skill required!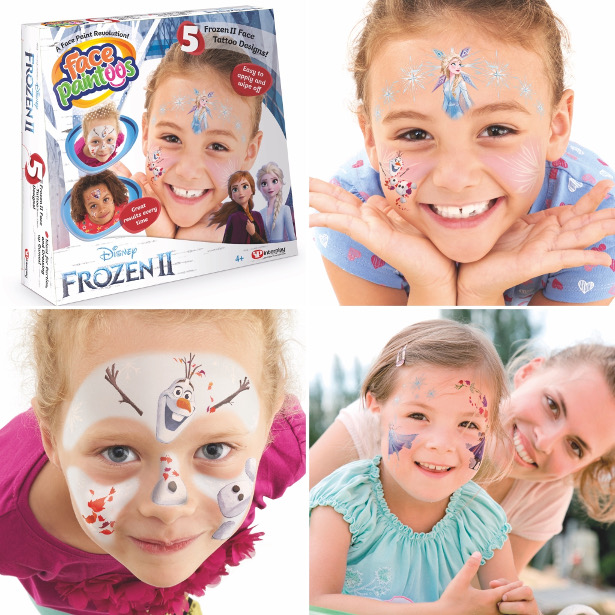 FACEBOOK | TWITTER | WEBSITE | INSTAGRAM
It's easy to recreate the perfect Disney Frozen II look, with great results every time. The temporary face tattoos include beautiful designs featuring Elsa, Ana, Olaf and Nokk, so you can style up with your favourite Disney Frozen II character. When you are done having fun, simply wipe them off again!
Disney Frozen II Face Paintoos transform the magic of 'face painting' into a fun and easy activity for everyone! No artistic skills required! Face Paintoos don't smudge, they are quick and easy to apply with water and a sponge. They are easy to remove again with the wipes supplied.
Utilising its extensive expertise in the field, Interplay has created the new Face Paintoos range with its advanced temporary face tattoo technology.
There are five different sets available in the Face Paintoos range. Disney Frozen II (12.99rrp), Wild Pack, Pet Pack and Magical Pack available at £9.99rrp and a bigger Party Pack for £19.99rrp
COLLECTIBLES

Bananas – Series 3 collection introduces new single chocolate dipped bananas and doodle bunches in the 3 pack. The scented bananas include brand new cute collectible Crushie characters and accessories that you peel to reveal. RRP £3.99 (single); £9.99 (3pack). Ages 4+. Smyths, Entertainer, Argos
Smooshy Mushy – Create your own, super cute,  yummy- scrummy,  Smooshy  stack which includes a scented squishy character and even slime packets to pour over your creation to give it that extra special SQUISH! RRP £9.99. Ages 6+ Tescos, Amazon, Very
SLIME
Slurpees Snot Suckers – Slurpees Snot Suckers are hungry and all they want is SLIME. Collect all four Slurpees for the ultimate goo-off with mates. Squish the Slurpees, push their mouths into the slime and watch them suck it up, lickety-split! Once the Slurpees are full of slime, squeeze them to spew it all out again – Gross! RRP £4.99. Ages 3+. Entertainer, Argos, Smyths and Toymaster.
MYTHICAL CREATURE- always a winner but seems to be even more on trend in the Xmas season.
Pomsies – There is a new addition to the Pomsies crew in the shape of narwhal called Bubbles. Pomsies are loveable, fashionable, interactive plushy pets you can take anywhere – and the squad has just got bigger! Simply wrap their long fuzzy tails around your wrist, hair or backpack and let the adventure begin! £14.99. Ages 4+ Smyths, Argos, Very
TV
Thurderbirds are go! – Various toys. Ages 4+. Available nationwide
Robozuna – Put your very own Robozuna moves into action with the Mangle Voice Changer Mask (RRP: £19.99) and Mangle Flash Welder (RRP: £19.99) for an epic mega mash! Go head-to-head with the Battling Figures (RRP: £9.99). Each action figure has punching and defending features – punch your rival's head and trigger the breastplate to see it pop off! ages 4+. Argos, The Entertainer
– this is one of the £9.99 Battling Figures
FOOD/CRAFT
Foodie Surprise – Foodie Surprise is a DIY sweet making kit! There are four food carts to collect – from Sushi to Pizza Trucks – each cart becomes the mould to create your sweets and each comes with a sweetie storage collectible and at least 10 surprises inside. RRP: £14.99. Ages 4+. Smyths, Entertainer, Argos
Pretty Pixels – Create your own quality erasers with Pretty Pixels – the new craft lovers must-have for 2019! Launching with a selection of three sets including the Mini Pack which can make up to eight small erasers, the Starter Pack Assortment which can make up to four medium and six small erasers, and for the 'super-creatives', The Deluxe Pack can make up to four large and eight medium erasers. 8+ £9.99-£24.99 available at Smyths nationwide
STEM
National Geographic Dig Kits – Take your child on an educational adventure filled with excitement and discovery with these exciting hands-on adventures STEM kits. Ages 8+. RRP: £9.99. Available Amazon
GAMES
Games – Froggy Party (RRP: £19.99). Interactive game with everything you need in one box. Froggy explains all the rules and leads children through 15 minutes of fun and over 50 physical activities from running and jumping to landing on the included lily pads.
NEW! and SUPER CUTE!!
Squishimals – Squishimals are super-soft squishy pets covered in velvety fabric for extra hug appeal! With six characters to collect, Squishimals are available as 20cm and 32cm cuddly companions. Choose from Rabbit, Owl, Unicorn, Ladybird, Fox, and Mouse – or collect them all! One squish and you'll be hooked! RRP £7.99-£14.99. Available nationwide
PLAYMOBIL:The Movie takes the audience on an epic and hilarious adventure through the fantastic, imaginative universe of PLAYMOBIL.
Directed by Lino DiSalvo.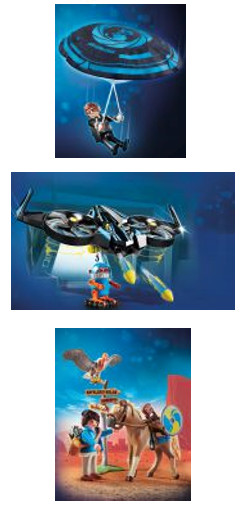 Stars Anya Toylor Joh as Maria a young woman whose brother Charlie (Gabriele Bateman) is magically sucked into the animated universe of PLAYMOBIL where she embarks on the adventure of a lifetime to bring him home and has an incredible journey through new and exciting PLAYMOBIUL-themed worlds (now new PLAYMOBIL playsets!).
Featuring the voice talents of
Jim Gaffigan (Del a crazed food truck Driver
Daniel Radcliffe (Rex Dasher, a suave and fearless secret agent
Meghan Trainor, (the hilarious fairy-godmother)
Adam Lambert (the villa Emperor Maximus)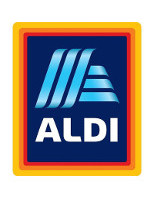 ICONIC KEVIN THE CARROT HITS THE BIG CITY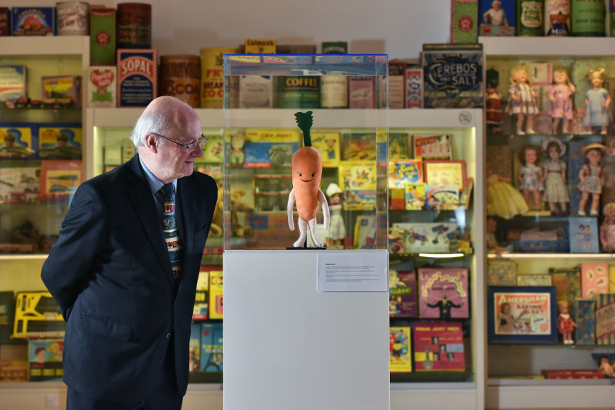 YOUTUBE | TWITTER | PINTEREST | FACEBOOK | INSTAGRAM
Kevin The Carrot earns his place at the Museum of Brands in London
He is expected to attract thousands of visitors in December
The Museum founder warns fans to visit early, as once he's gone, he's gone
Brits have grown to love him and the UK's favourite cuddly carrot has now earned himself a place in London's most memorable Museum.
Aldi's Christmas star, Kevin the Carrot, was unveiled at the Museum of Brands this morning and he will remain on display throughout December.
The Kevin exhibit takes centre stage among more than 12,000 products, posters, toys and games that make up the Museum's extraordinary collection. Thousands of fans are expected to visit to see him alongside other famous faces including Mickey Mouse, Felix the Cat, Paddington Bear and Gordon the Gopher.
He'll begin his stay at the Museum in the great hall, before making his way to the 'Time Tunnel', which features the world's most renowned brands and toys from the Victorian era to today.
The nation was first introduced to Kevin the Carrot in 2016, when he made his debut appearance on Aldi's Christmas TV advert. Since then, his popularity has soared and last year he even trended on Twitter as demand for the toy outstripped supply.
Visitors can see Kevin at the Museum in Notting Hill only until New Year's Eve, but the Museum founder warns once he's gone, he's gone.
Robert Opie, Founder of the Museum of Brands, said:"Considering he only came to life in 2016, Kevin the Carrot has had quite a meteoric rise and his display highlights how characters with strong personalities can create a true bond with the public. He's become quite a celebrity in his own right.
At just three years old, Kevin is one of the youngest of toys on display at the Museum of Brands. We know the demand for Kevin toys is incredibly high. We are excited to have him here with us."
Julie Ashfield, Managing Director of Buying at Aldi UK comments: "Kevin has his own base of superfans, and we're absolutely delighted that they'll now be able to visit him in this wonderful setting.
Last year, Kevin the Carrot toys flew off the shelves and over two thirds sold within 24 hours of going on sale. We are thrilled that this year, those who don't manage to get their hands on one of the toys will no longer have to miss out. Kevin is joining an illustrious list of toys on display at the Museum. We're all really proud of him."
Throughout the month of December, fans can visit Kevin at the Museum of Brands, 111-117 Lancaster Road, Notting Hill in London. The Museum is closed on December 24, 25 and 26.
Call of Duty: Modern Warfare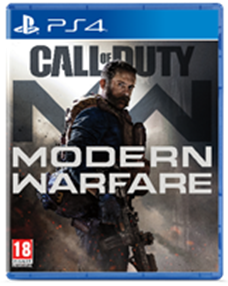 Prepare to go dark, Modern Warfare is back! The most celebrated series in the Call of Duty franchise is the top-selling new premium game release of 2019. Modern Warfare also established a new record as the #1 top-selling digital opening in Activision history. An all-new reimagining of the iconic fan-favourite first-person shooter, Call of Duty: Modern Warfare delivers a heart racing, epic single-player story alongside an action-packed multiplayer playground and new cooperative gameplay, making it the standout choice for Christmas 2019.
Release date: Out now
PEGI Rating: 18
Available Platforms: PlayStation 4, Xbox One, PC via Battle.net
Resumes for Children – 17 Years Old and Under

This Mom's Choice Award Gold Recipient book makes a great gift for any child. The 33 children's resumes in this book give encouragement and gives activity ideas for parents.
Inside this book you'll meet a student pilot, and child book reviewer, a Jr. Open Water Diver, and many more pint-size powerhouses. Children will enjoy reading about the activities, awards, and accomplishments of these children in this book, and hopefully want to pursue activities that will help them behave their way to success.
This is an out-of-the-box Holiday gift which is also a 5 Star review educational resource. Please visit www.resumesforchildren.com.
Heist: One Team, One Mission.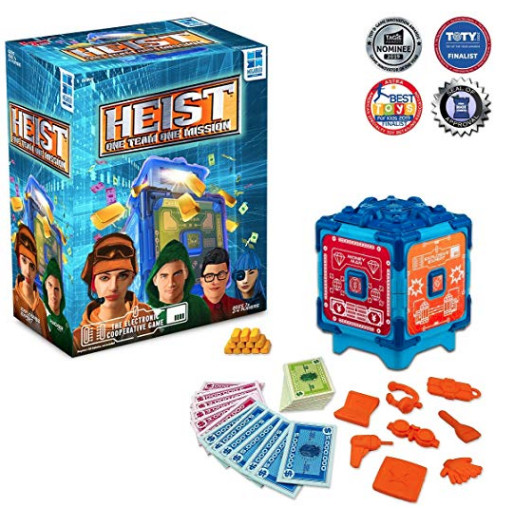 With a playtime of 5-15 minutes, Heist: One Team, One Mission is a fast-paced, action-packed team challenge. The team of 2-4 players works together to open the electronic safe before time runs out. Players take on the roles of the different characters, each of whom has a job to do. There is the Money Man, Hacker, Lookout, and Explosives Expert — who work together to open an electronic safe in minutes and grab the $50 million heist.
Dice Tower Review: youtu.be/-pvBqnCmgxQ
Amazon Heist Page: www.amazon.com/gp/product/B07QTWJ8D3
Harry Potter Invisibility Cloak by Wow!
It's available to buy via Amazon, Smyths and Argos, and the Amazon link is below for ease. It's currently priced at £30.00 + free delivery: www.amazon.co.uk/WOW-STUFF-WW-1087-HARRY-POTTER/dp/B07P5YM832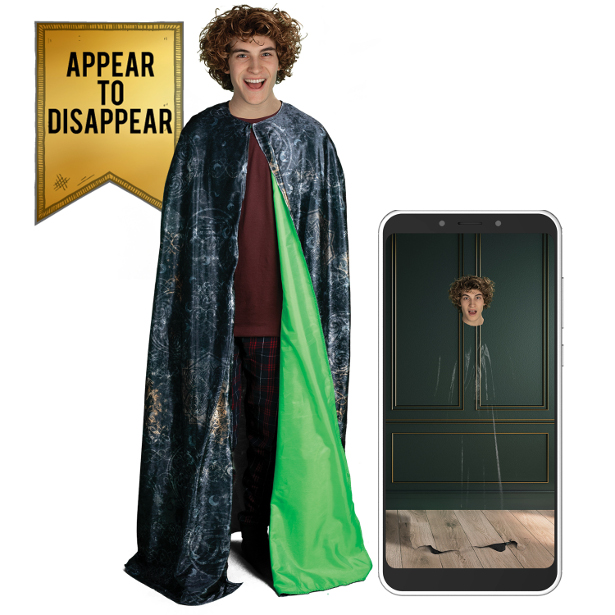 The Harry Potter Invisibility Cloak
Appear to disappear! Using the Wow! Stuff app (included) you can recreate iconic scenes from the Harry Potter films. To start enjoying the Invisibility Cloak simply cover yourself, family, friends or even objects with the Cloak. Then photograph or film yourself through the app on your phone or tablet (not included), and set your imagination free. You won't believe your eyes!
Democracy Makes A Mistake! These Playing cards to make a gift that's perfect for your resident political junkie or for that person in your life who just can't get enough of President Donald Trump. Don't hesitate- this isn't fake news, after all!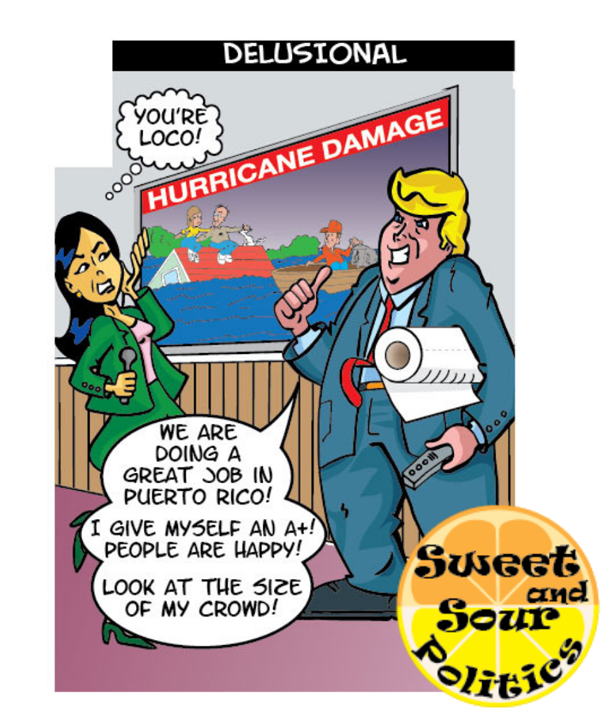 TWITTER | FACEBOOK | INSTAGRAM
"The reality show must go on", whether it's livestreamed on the national news or embedded in a series of tweets. "Democracy makes a Mistake!" by Sweet and Sour Politics has combined political satire of our president with traditional playing cards to make a product that's perfect for your resident political junkie or for that person in your life who just can't get enough of President Donald Trump. Don't hesitate- this isn't fake news, after all!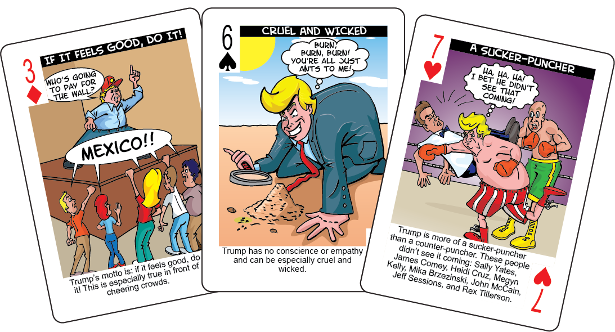 Each deck comes with 54 total playing cards- 52 standard cards and 2 Joker cards- and each card includes an original illustration and a satirical description of the president, making the perfect stocking stuffer for this holiday season.
"Democracy Makes a Mistake!" the first deck, takes you behind the scenes of the reality show of the current President- from his impulsiveness to his shamelessness.
● A second deck, titled "Stakes 2020", will be released in January 2020 and describes what is at stake for the upcoming election.
● A third deck will be released in fall 2020 about the democratic nominee.
● The fourth and final deck will focus on the winner of the presidential election and will be released in January 2021.
Each deck comes at a retail value of $12.95 and is available for purchase on Amazon and on Sweet and Sour Politics' website.