TANGS DESIGN IS HOME TO FUNKY CREATIVE HANDMADE BESPOKE JEWELLERY IN CANBERRA, AUSTRALIAN CAPITAL TERRITORY.
www.jemimahashleigh.com.au/tangs-design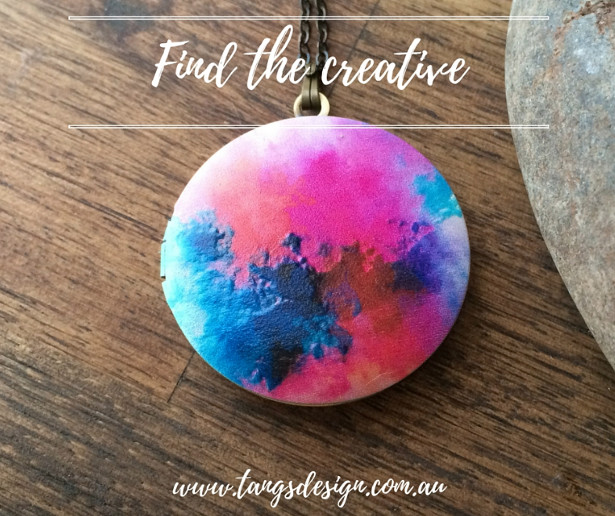 We are most well-known for our colourful burst jewellery and sterling silver classic pieces.
We also specialise in putting your unique images into a jewellery piece of your choice.
In 2015, Jemimah became a RAW: natural born artist and has had the opportunity to showcase in Canberra, Melbourne and Perth as an artist.
In 2015, Jemimah was named ACT Artist of the Year for her work with Tangs Design and unique and creative designs.
All jewellery pieces in the Tangs Design studio are handmade and hypoallergenic and Tangs Design offer free worldwide postage.
Find Tangs here:
Website: www.tangsdesign.com.au
Facebook: https://www.facebook.com/tangsdesign/
#findyou
Would you like to dance your way through life? Find peace in the midst of chaos? Greet whatever happens in your life with open arms knowing there is an underlying purpose for you?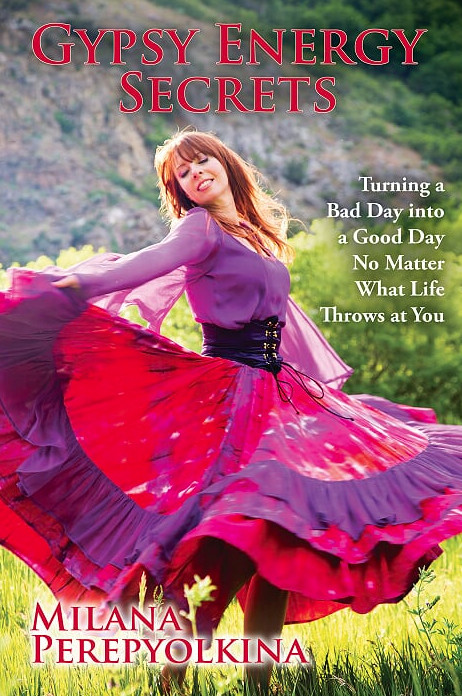 Imagine being able to tap into your inner strength when you are feeling depleted and to call abundance and love into your life.
It's time for you to be that truly powerful and magical person that you are.
Magic is the extraordinary power that comes from knowing how to communicate with the benevolent force that orders the Universe, with nature and with the sacred energy that holds everything in balance.
To find balance, it's vital to learn to choose the important things that will feed your soul…and your body.
In this book, here's some of what you will discover:
How Nature Can Help You Find the Deeper Magic in Life;
Why Dancing Can Transform Pain;
How to Start Attracting Good Luck;
Why It's Important to Eat Living Food;
The Secret to Recharging Your Batteries Every Day When You're Feeling Exhausted;
Why Walking Barefoot Can Bring New Energy to Your Body.
Quadruple #1 International Bestselling Author, healer, psychic, and spiritual guide, Milana guides you through the physical, mental, emotional, and spiritual aspects of your well-being, providing you with simple exercises and mindfulness techniques that will lead to better days and outlook on life.
From advice on overcoming sickness to guidance on manifesting your dreams, this book becomes the essential companion for transforming the bad days into good days and replacing an unsatisfactory life with health and happiness.
Along the way, discover how this knowledge originated with the ancient Romani people, and how even in today's modern and stressful society, you can channel nature's powerful and revitalizing energies to celebrate all life that is around you.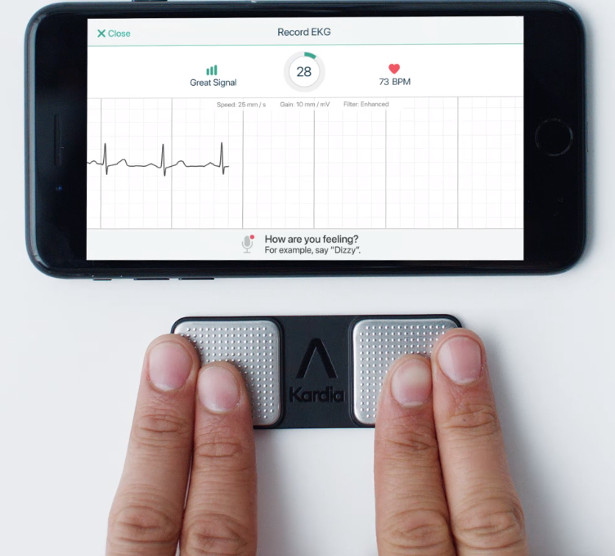 The Kardia Mobile smartphone attachment is smaller than a credit card and allows users to take FDA-cleared EKG readings anywhere in 30 seconds. It helps detect AFib, the leading cause of stroke, and gives a full picture of heart health through physical activity, body weight and blood pressure tracking.
Heart disease is the leading cause of death for both men and women in the U.S., and this gift is ideal for parents and grandparents, health gurus, or anyone living with heart issues.
The Kardia Mobile retails for just $99, but AliveCor may be able to offer your readers a special discount to purchase it at an even lower price.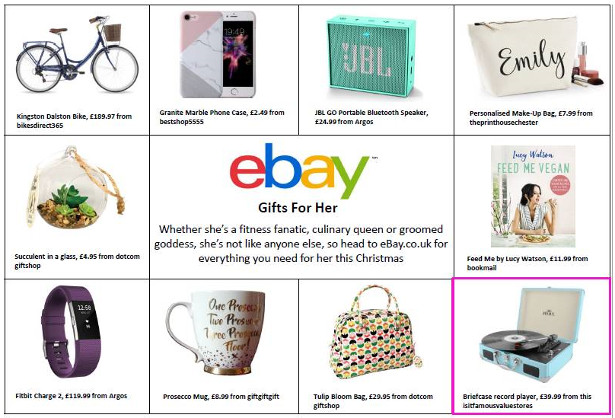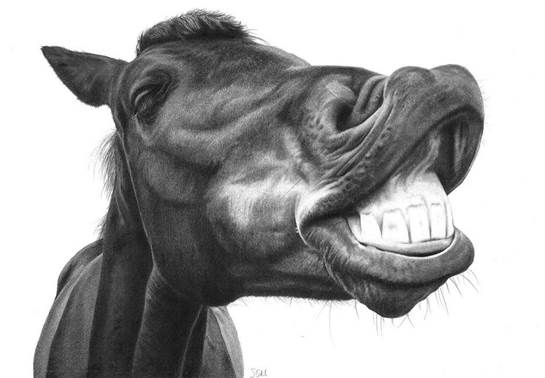 Sophie Cotton is a young Edinburgh based artist who specialises in custom portraiture, with most of her custom orders being of pets. Why not treat the special lady in your life, whether that be your mum, your partner, your friend or your daughter to a stunning bespoke piece of art this Christmas. By surprising your loved on with a portrait of their favourite pet(s) or of a family member, you are providing them with a great holiday gift in a personal way. If custom orders are not your thing, Sophie also has a selection of unique prints which are available on her online shop – these include vegetables, animals and more and these make a stunning addition to any house or room.
Sophie can be contacted via her website where you can find prices for custom pieces and more http://www.sophiecotton.co.uk/
The Best Seat in the House

Home theaters, man caves, and she-sheds are all about relaxation, which starts with a great seat. Luxury home theater seating brand Seatcraft recently debuted their industry-first Equinox by Seatcraft. In addition to the exclusive features in the fully-loaded chair like built in charging station and grade 700 leather, they launched a new technology – power lumbar support, designed to adjust and support evenly against the lower back natural curvature to reduce strain, improve comfort and relaxation. The power adjustable headrests are key for movie lovers, sports fans, gamers, and more, allowing them to recline and still keep view of their screen. These seats make a great "for each other" gift this holiday season!
URL: https://4seating.com/seatcraft-theater-seating/seatcraft-equinox-home-theater-seats.html
Price: $1479/seat
Images: https://www.dropbox.com/sh/f4v9zhztunemtdx/AAAEMOJVINER4hTjsqsINwxCa?dl=0
Hydra Qwench – Moisturizing Night Cream: O, The Oprah Magazine Fall 2017 Beauty O-Ward winner!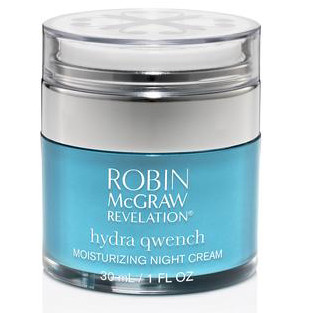 Wake up to a repaired refreshed complexion! This unique nightly treatment addresses multiple visible signs of aging while protecting skin from future damage. Increases firmness and elasticity, balance skin tone, and restore skin's moisture all while you sleep.
Key ingredients:
Squalane – A natural plant ingredient that resembles our own skin, allowing it to penetrate easily and increase moisture. Squalane is an antioxidant that feeds skin cells to promote cell growth and counteract damaging effects, leaving the skin smooth and silky soft.
Hyaluronic Acid – As we age, our skin's collagen decreases and wrinkles become more visible. Hyaluronic Acid promotes skin's natural collagen levels, making skin visibly plumper and firmer.
Caprylic Acid – A natural fatty acid found in coconut oil. Because of its antibacterial and anti-inflammatory properties, it is used to help fight acne and many skin conditions.
Hi res image: https://www.dropbox.com/s/92p229anjwtobf7/20161012_RMG9702_Stack.jpg?dl=0
EUROPE'S LARGEST GLOBAL COMMUNITY OF PET OWNERS AND PET SITTERS OFFICIALLY LAUNCHES IN THE UNITED STATES
TRUSTEDHOUSESITTERS CONNECTS PET OWNERS WITH
A NETWORK OF VERIFIED PET SITTERS

TrustedHousesitters Shares U.S. Pet Market Research: "America Loves Pets" Study Breaks Down Favorite Pets by State and City
Brighton, May 9, 2017 – U.K. based TrustedHousesitters (trustedhousesitters.com) today announces its U.S. launch and releases proprietary research on the most popular pets in each of the United States. TrustedHousesitters is a global community of pet lovers helping each other travel the world by connecting pet owners with a network of verified pet sitters. And unlike other pet care sites, TrustedHousesitters welcomes all pets–including dogs, cats, chickens, lizards, horses and even a llama or two.
TrustedHousesitters' affordable subscription model of $119 per year for unlimited pet sits and trips is the first of its kind in the U.S. Unlike a home rental or traditional pet care service, no money changes hands between members. People join the site not to make money, but because they love pets and they love to travel.
Company co-founder and serial entrepreneur Andy Peck was inspired to create a new business model after a pet sit in the Spanish countryside demonstrated how Andy, the homeowner and the property's three pets thrived thanks to the symbiotic relationship.
"I believe that 2017 will see a growing adoption of sharing through trust, not through finance," said Peck. "And in years to come, consumers who are highly rated for their reliability, honesty and kindness could be favored not only in the house sitting world, but in every aspect of living; when booking hotels, taxis, flights, festival tickets and restaurants. This is the economy of the future: the trust economy."
How TrustedHousesitters Works
A 2016 TrustedHousesitters survey found that 50 percent of U.S. pet owners won't travel due to inadequate pet care solutions. TrustedHousesitters' unique business model removes barriers to travel, including inadequate pet care solutions, desire for travel companionship and financial constraints. Membership includes free, unlimited trips and sits and unlimited, 24/7 access to a dedicated Vet Advice Line. The process is simple:
Pet owners post a request for pet sit. Posts include details about the house and surrounding area, and responsibilities (i.e., how many times a day the pet needs to be fed, will the sitter also be expected to water houseplants, etc.).
Pet sitters apply for the post, including a message explaining what makes them uniquely qualified. Each sitter's profile also includes a description of the individual's experience and passions, external references, reviews from past pet sits and a three-step verification process which includes a background check. TrustedHousesitters offers the most robust verification process in the sharing economy, provided by external experts Onfido.
Pet owners choose the perfect match from the pool of pet-loving applicants. Easy communication (users often video chat before choosing each other) means that, by the time users meet in person, they don't feel like strangers–in fact, they often know more about each other than they do about their neighbors or house cleaners.
Under the yearly membership, pet owners receive free unlimited pet sits from loving caregivers and pet sitters enjoy free, unlimited stays in homes around the world.
Besides peace of mind for pet owners, TrustedHousesitters offers pet-loving travelers companionship in the form of a four-legged friend as well as free accommodations. Sitters can explore the site for new destinations and pets and discover accommodations ranging from city apartments and townhomes to country farms and chateaus. Members travel like locals and are more likely to be welcomed into the local community (especially, for example, while walking a dog known to the neighborhood).
"Pets are a terrific icebreaker and common denominator among humans," explained Rachel Martin, co-founder. "Many of our sitters find that caring for a local pet makes it easier to stay, feel and even be treated like a local. Instead of a sterile hotel room, they're embedded in the routine of a local resident and have a more authentic travel experience as a result."
Humans aren't the only ones who benefit from TrustedHousesitters: Pet owners and vets agree that pets are happier and less stressed when they stay in their own environment, and are much likelier to adjust to a new caregiver than a new environment.
Since its European launch in 2011, TrustedHousesitter has grown to nearly half a million members across 140 countries. The easy-to-use site frees pet owners from worry and, as a result, members travel three times more than the average pet owner. Over the past six years, the company has saved pet owners and travelers an estimated $218 million in pet care and travel costs.
"America Loves Pets" Study Finds Most Talked-About Pets on Social Media
To learn more about the relationship between Americans and their pets, TrustedHousesitters analyzed a year's worth of social media conversation, including Twitter, Facebook and Instagram (March 2016-March 2017) to identify the most popular pets in each state. Visit the interactive graph to learn which pets are most popular in your state. Key findings include:
Californians talk the most about pets on social media
Dogs hanging out with donkeys, cats nuzzling up with hamsters, budgies perching on the house rabbit and other harmonious pairings received more than 124,000 mentions
The hashtag #crazycatlady has been used nearly 3.5 million times worldwide on Instagram, and mentioned on Facebook and Twitter about 6,000 times.
Stylish Home & Hostess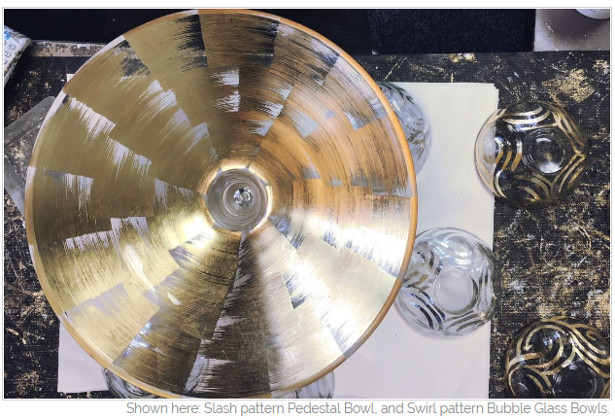 Seattle fine artist Tamara Childs creates beautiful hand-gilded tableware and home accents, and is now in over 700 shops & boutiques worldwide.
This luxury line offers one-of-a-kind museum quality pieces because of the individual touch each piece gets – no two are alike.
She hand-gilds EVERY piece – no production team – just she and her son Adam.
People collect her stuff and it's for that home decorator that likes artisan pieces. Also for the stylish entertainer.
Her recent Blog post on why artisan gifts are growing – and some video on how she makes a vase!
https://www.tamarachildscollection.com/blog–news/why-the-handcrafted-movement-keeps-growing
Please consider for inclusion in your holiday gift guide. I am happy to provide high-res images, and any other information you need.
Product release and imagery attached. TamaraChildsCollection.com
The Lion 1918 mobile is the perfect gift for her. It allows her to watch 3D movies on her cellphone without the need for 3D glasses. Curl up with the kids or alone. This mobile phone will be the envy of all your friends.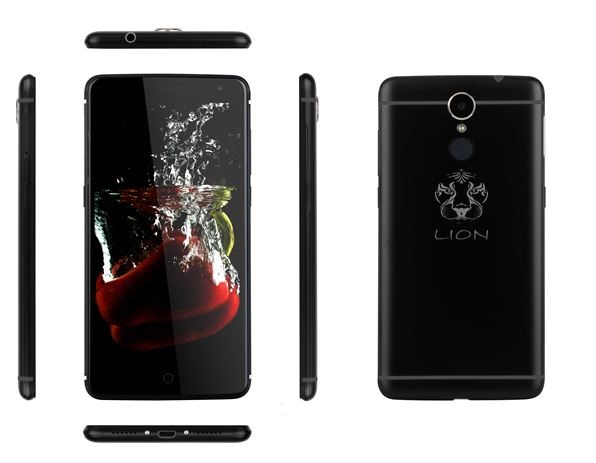 Butterly Memorial Garden—the perfect and unique gift to consider for your gift guide…especially for women during the holidays.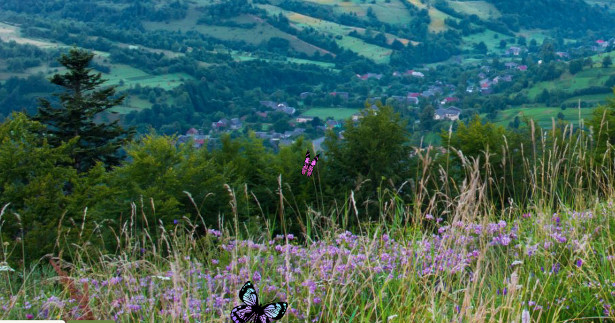 Every Garden is personalized, centering upon bringing a community of family and friends together, a gift of love, community and commemoration around the holidays to celebrate the life of a loved one people have lost-whether recently or in the past. Here is an example of a global Tribute Garden (personal Gardens make up the Global Garden and must be searched for in the search box)
httphttp://remembrancebutterfly.memorial.garden/
Tribute Gardens make wonderful, affordable and thoughtful gifts. Each garden offers everyone the opportunity to make their own special butterfly and personalize a memory—butterflies can also be shared on social media or by email, inviting friends and family to come together and find comfort in watching their loved one's Garden grow!
A Tribute Garden is $19.99 and includes:
Creating a one of a kind, deeply personal virtual butterfly keepsake and releasing it into the Garden environment
Monitoring of memory submissions by "gatekeeper" to the Tribute Garden
Growing a space of comfort and community by social media and email sharing of butterflies
Unlimited returns, especially on anniversaries, birthdays and holidays to commemorate Honoree
Access to 100+ grief resources
The ExPürtise Selfie Mask is the perfect gift for any woman – moms, wives, daughters and sisters!
ExPürtise Effective Anti-Aging Selfie Mask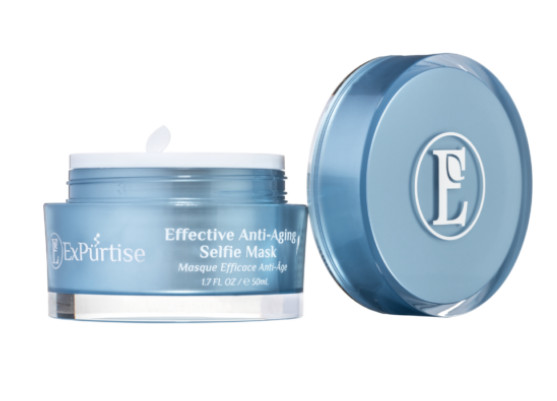 The ExPürtise Selfie Mask makes skin ready with an instantly resurfaced, selfie ready complexion. Containing white kaolin clay, natural skin brighteners, botanically derived oligopeptides and antioxidant-rich marine extracts, this revolutionary treatment gently exfoliates and purifies without over-drying. Skin is immediately transformed, restoring firmness and clarity while reducing visible signs of aging.
$46 MSRP
Mummy Loves Organics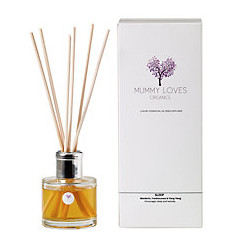 Created by a British maternity nurse to celebrities and royalty, Mummy Loves Organics are a range of essential oil massage candles. The products are deliciously scented candles contain no nasties, are non-toxic and burn clean due to the 100% cotton wicks. They are safe to light in the home around children and pets, and are scientifically formulated so they warm to the perfect temperature to apply to the skin. When lit, they melt into a magical massage oil perfect to apply to the skin for an ultimate luxurious, hydrating experience, which soothes both body and mind.
Along with the body candles, Mummy Loves Organics also produces complimentary reed diffusers.
Products RRP at £35.
https://www.johnlewis.com/search?Ntt=mummy+loves&Nty=1&_requestid=1974580
Robin Guess is the Ownerand Creator of Beau Gâchis makeup brushes.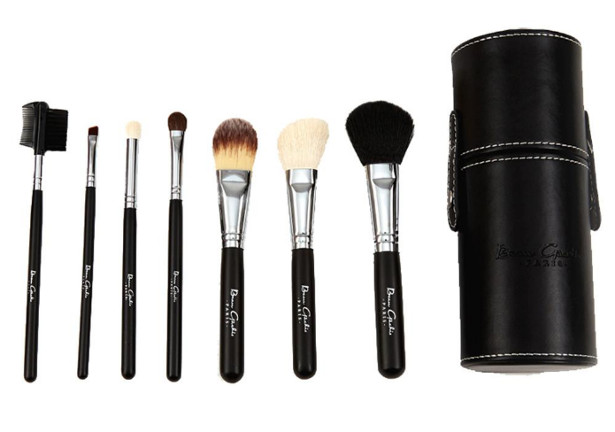 Robin was excited to create a high-qualityproduct at an affordable price that working women and Moms could afford. Shecreated her company to solve a problem to help busy women look amazing withoutbreaking the bank while building a legacy for her two girls. When thinkingabout her daughters, she knew there could only be one way to describe them. Thetwo sisters, her little girls, have always been our "Beautiful Messes".Thus, the brand Beau Gâchis was born…Beau Gâchis isFrench, and literally translates to "Beautiful Mess".
Beau Gâchis' brushes aregoing to be your readers' new must have favorite. Women want to look and feelbeautiful without all the hassle or the expense. Understanding what make-upbrushes you should have in your collections without spending a fortune can befrustrating, and at moments feel defeating.
Most all of us areBeautiful Messes! We want to lookfabulous but don't have time to watch hours upon hours of makeup tutorialsonline. The secret to beautiful makeup are the brushes! If you have the rightbrushes that are soft, dense and perfectly shaped for easy blending and theright coverage, then putting on an amazing face of makeup just became ten timeseasier!
Beau Gâchis has compiledthe 7 essential brushes every woman should have in their collection andpackaged them in a stylish leather travel case. You no longer have to guess which brushes you need to be a beautifulmess.
Beau Gâchis' professionalgrade brushes were designed from scratch with every hair bristle and woodhandle hand-picked by Robin herself. All of Beau Gâchis brushes are hand craftedwith the most premium quality materials available, which include a combinationof natural animal hair and synthetic hair, natural wood handles, durable copperand aluminum ferrules and a 100% leather storage case.
The crazy part is you getall 7 must have tools and the leather case for $29.95! This is a perfect giftfor the women in your life, even if that woman is yourself.
7 Piece Professional Cosmetic Makeup Brush Set withLeather Storage Case
7-PIECE PROFESSIONAL COSMETIC MAKEUP BRUSH SET WITHLEATHER STORAGE CASE
Powder
Contour
Foundation
Eye shadow
Smudge
Eyebrow
Brow Brush and Comb
https://www.beaugachis.com/products/copy-of-7-piece-professional-cosmetic-makeup-brush-set-with-leather-storage-case
SitStayGo™ Launches The PET DINETTE & Leash!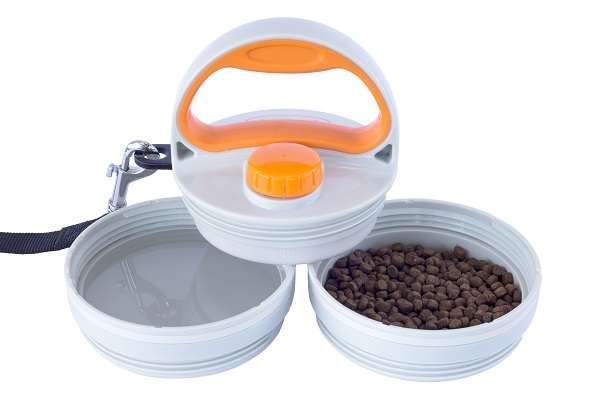 The launch of the all-in-one PET DINETTE & Leash will allow pet owners to conveniently pack all of their walking essentials so that they can grab n' go with ease!
PET DINETTE & Leash
PET DINETTE & LeashNEW YORK – Aug. 15, 2017 – PRLog — When going on a walk with Fido, there are many essentials you will both need to bring along on the journey. Leashes, poop bags, treats, keys, cellphone, and water, are a few important items to have. Carrying these items around on your excursion can be a challenge and unfortunately, today's athletic gear rarely has any pockets. SitStayGo™ has created an innovative product that changes the way people walk their pets. The launch of the all-in-one PET DINETTE & Leash will allow pet owners to conveniently pack all of their walking essentials so that they can grab n' go with ease!
The PET DINETTE modular serving and storage bowls can be used to serve water, and hold a portion of food or stash of treats. It also has the diameter to hold credit card, license, or spare house key. If water is all you need, just carry one bowl with the flask. Not only is it great for walks or hikes, but road trips and plane trips as well. It's also ideal for a kitty in transit! Spout is easy to refill at sinks and fountains.
Designed by Michelle, a mom to both fur and human babies, she created PET DINETTE & Leash thanks to her Yorkie, Margot. Margot constantly got thirsty on her daily walks, but carrying a bottle of water wasn't that simple. Like many of us, Michelle lived a busy life and she found herself constantly forgetting water, treats and other important items when out and about. She began searching for an innovative, functional and modern-looking product to help resolve this issue; however she found nothing on the market. That was the inspiration behind the patent-pending PET DINETTE & Leash!
Retailing for $29.99, the PET DINETTE & Leash includes a strong 5 foot nylon leash and two BPA-free, dishwasher safe, food-grade plastic serving/storage bowls. The bowls hold up to 10oz of water, food and treats; or you can use them as storage and carry what you need, like money, credit cards, spare key, and ID. Pet owners can hold the PET DINETTE & Leash comfortably in their hand during walks or hikes thanks to the soft rubber handle. The bowls are strong and sturdy, reinforced with stainless steel, rust-proof screws and a leash anchor.
It's been anecdotally reported that pets who have the PET DINETTE & Leash have more stamina on their walks. The reason for this is because all they need, including fresh water, food, treats, is at their owner's fingertips. #BePetPrepared, satiate your dog, and you can pretty much keep going (within reason, of course!)
Access to clean water is important because you never know where the walk or hike might take you. Summer months are, as one would expect, the most notorious for causing heatstroke in dogs. It's important to prevent overheating from occurring to begin with. A few ways to do so include: walking during the cooler hours (early morning or late in the evening), avoid overexerting, choose to walk on shaded streets or a tree covered trail in the woods, and of course, provide plenty of fresh water. Also, toy dogs are prone to hypoglycemia, so it's important to have food when out for an extended period of time.
With the PET DINETTE & Leash, water for your pup is right in hand during every walk or hike. In addition to staying cool and hydrated, having clean water will prevent Fido from drinking out of dirty puddles along the way. With this said, clean, single-source drinking water helps reduce the risk of parasites and diseases like leptospirosis. Another perk of utilizing the PET DINETTE & Leash as a water bowl is that it's a much more sustainable and a cost-effective option since you will no longer have to travel with plastic water bottles.
"My goal is to make the process of travel with pets more turnkey and less stressful for both pet and owner," expresses Creator and Founder of PET DINETTE & Leash, Michelle Glasser, "The grab n' go nature of the PET DINETTE & Leash ensures people have everything they need for their pets when in transit. No more worrying about what you've forgotten on your excursion; now you can simply enjoy the time with your pet without stress!"
Some additional features of the PET DINETTE & Leash include: the water vessel detaches for cleaning, you can attach your own waste bag dispenser, and it includes reflective tape for night walks. This product is great for cat owners as well. Simply unhook the leash and you have everything you need for a trip with your feline!
Michelle and the SitStayGo™ team are devoted to giving back to the animal community. The company plans to donate a portion of sales to the Animal Haven, NYC through their Give 2 Get program in the near future. Learn more at: https://www.sitstaygoco.com/.
Connect Socially:
Facebook: https://www.facebook.com/sitstaygoco/.
Twitter: https://twitter.com/sitstaygoco/.
Instagram: https://www.instagram.com/sitstaygo_co/.

Lifting Pretty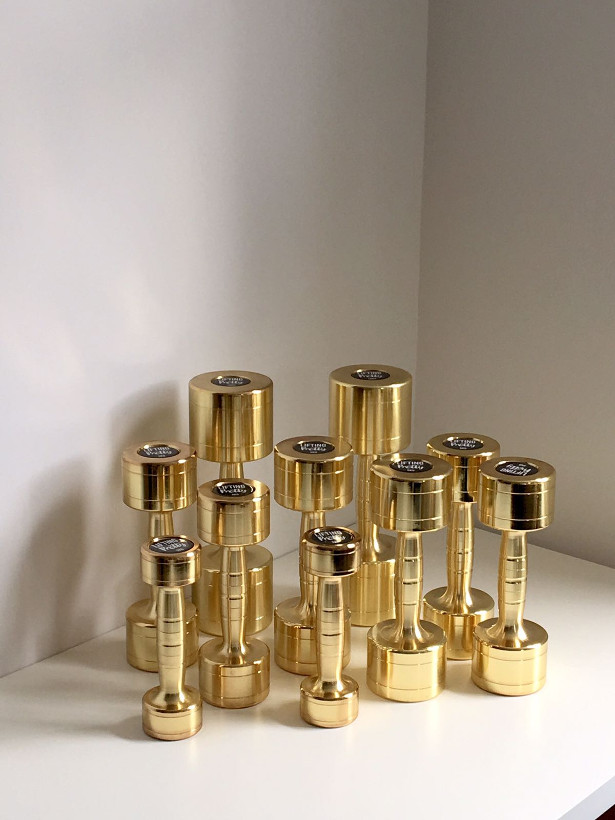 This is a great new fitness brand that launched this month with a beautifully designed signature range of luxury gold weights – more colours to launch early 2018. Founder Sarah Kay created the brand when she was looking for some weights that actually looked good to work out with and couldn't find any.
We've been able to buy high impact support workout garments designed to push us further for high intensity for so long now, it only seems right we can have visually appealing equipment too.
They are about building a community of like-minded people who want to feel great, go further and want more – they certainly make home fitness that little bit prettier and more luxurious and the 2KG ones make for great
For those who are looking for discount leisure travel and money off days out then a Railcard is a great gift idea.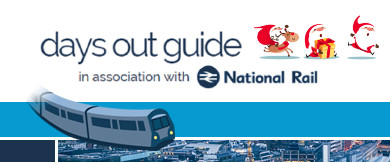 Railcards include: 16-25, Family & Friends, Two Together, Senior, Disabled Persons Railcards and Network Railcard.
With a Railcard you get 1/3 off most adult fares (and 60% off kids' fares with a Family & Friends Railcard – up to four adults and four children aged 5-15 can travel with a Family & Friends Railcard) throughout Great Britain, for just £30 a year. More than four million existing Railcard customers save almost £600million a year – £150 each on average – on train trips. With a Railcard you also get discounts on holidays, theatre and much more.
When you travel by train, in Great Britain, you can also take advantage of great discounts, like 2FOR1, on lots of fantastic attractions. Before you travel got to www.daysoutguide.co.uk pick the attraction, download your voucher and enjoy.

Stay hydrated in style with The Conway by SMITH & STARR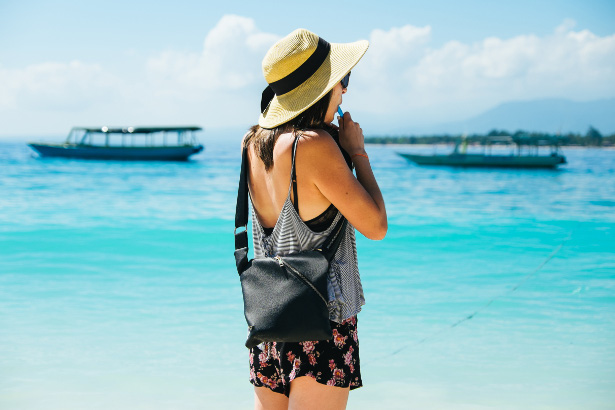 The Conway is designed to look like your everyday black bag, but hidden in the front pocket is a reusable 17 oz water pouch and a tube that funnels up the strap, so all you have to do is unzip and sip. There's a separate pocket for all your other belongings. Check out this fashionable solution to dehydration at www.smithandstarr.com
Available in two colors right now: The Conway – Classic Black and The Conway – Weekender ($85 – $95, plus free shipping)
Press on SMITH & STARR: ClassPass, theSkimm, Bustle
Just A Little Stocking Filler! AXIOLOGY – Ethical Party Lips. All Natural. All Vegan. Sustainable Sexy. axiologybeauty.com

TWITTER | FACEBOOK | INSTAGRAM
Whether you're looking for a subtle hint or a real pop of colour this Chrismas/New Tear party season, look to AXIOLOGY's range of all-natural lipsticks which are kind to the planet without compromising on quality. AXIOLOGY's packaging is hamd-made by a women's-run organisation in Bali and the brand supports various charities such as PETA and The Orangutan Foundation.
They also make great stocking fillers for your loved ones!
More shades available online. AXIOLOGY lipsticks are £29 each, lip crayons are 325 each from Content Beauty.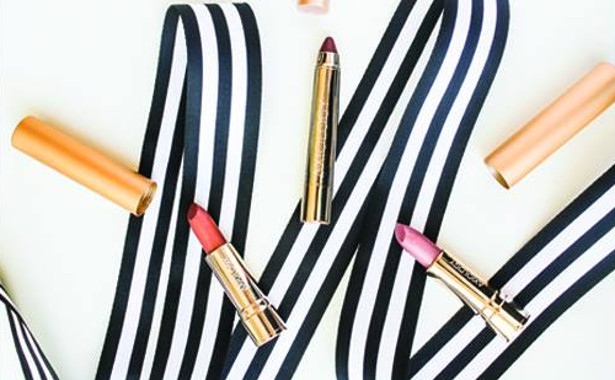 Subtle pops of colour that add interest to a room without overwhelm. These gorgeous lilac flowers found in Hyde Park London, were expertly captured by award winning photographer Adrian Alford.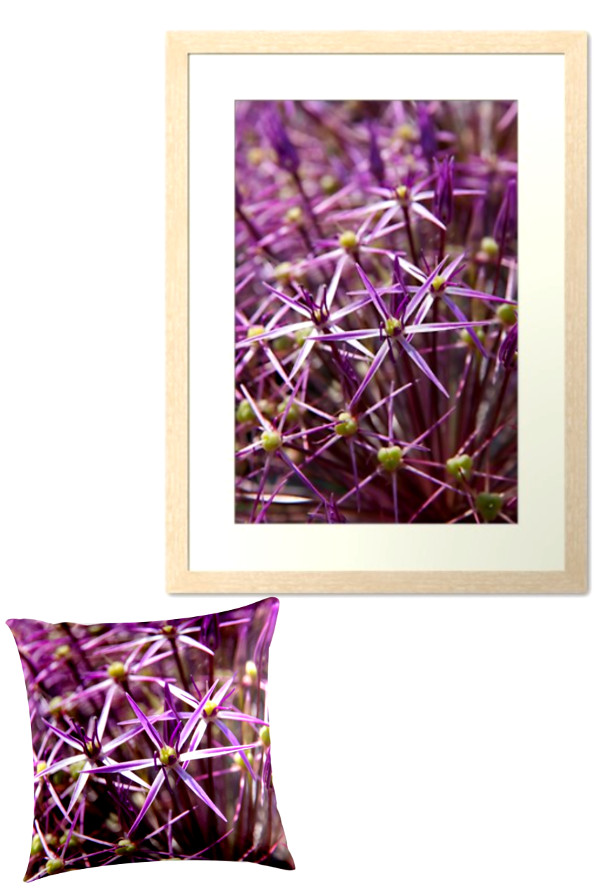 Adrian is a professional photographer and travelling adventurer, who visits different locations and captures beauty in places that most people can't see. His store is brimming with unique landscapes, flora, fauna and textures found in nature to suit all tastes, colour palettes, and to project the desired interior mood.
This design is available in a few different décor items for the home. Select different sizes in the cushion and different sizes and frame colours in the print, to suit the space and matching furniture.
Perfect as Christmas gifts to change the feel of a room and encourage the decorating buzz. The recipient can add matching pieces at a later date.
Made in the UK, these exclusive items are made to order only, so your gift will be totally unique and not available in every department store.
Framed print from £62.06 and cushion from £16.60
Available from www.adrianalfordphotography.com
Kick-starting our festive excitement Seven Days of Us by Francesca Hornak, is a heart-warming study of family and forgiveness
@FrancescaHornak #SevenDaysOfUs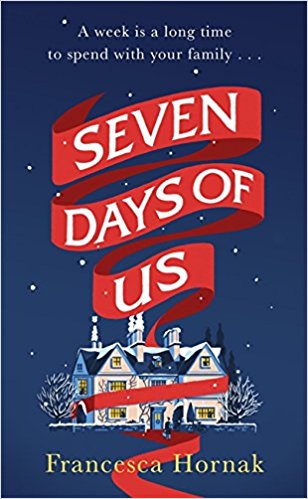 Kick-starting our festive excitement (before the reality of Christmas kicks in, perhaps – something the book deals with impeccably) Seven Days of Us is a heart-warming study of family and forgiveness: when a family is quarantined in Norfolk for Christmas on account of a daughter's exposure to an exotic virus, tensions are incubated (UGH, family!), but it's crucially so empathetic, too: there's a relatable voice for every reader and no one's perfect, but the book teaches us that we can love them and ourselves anyway, which is the sort of satisfying takeaway we might get from a Richard Curtis film, or from books by Nick Hornby or David Nicholls, with perhaps a more delicate handling of gender politics than they're criticised for. The book observes, pokes-fun-at, uplifts, entertains.
FRANCESCA HORNAK is a journalist and writer, whose work has appeared in newspapers and magazines including the Sunday Times, Guardian, Grazia, Stylist, Elle, Marie Claire, Cosmopolitan and Red. Her column 'History Of The World In 100 Modern Objects' first appeared in The Sunday Times Style magazine in 2013 and ran for two years, later becoming a title with Portico. Francesca is also the author of a second nonfiction book, Worry with Mother (Portico).
Hardback | ISBN: 9780349415604 | 19 October 2017 | £12.99 | 320pp Ebook | ISBN: 9780349415581 Audio digital download | ISBN: 9781405538381 | 9hrs 59mins | Read by Jilly Bond | £19.99 SEVEN DAYS OF US | Francesca Hornak
Gripping, powerfully emotional and life-affirming. I read it in one sitting!' Maeve Haran
'Compassionate, witty and wise, Seven Days of Us is hugely entertaining' Saskia Sarginson, bestselling author of The Twins
'Funny, truthful, compelling' Fanny Blake
'Absorbing, insightful and immensely enjoyable' Laura Barnett
Elle book club pick
'Observes, pokes fun and entertains' The Sun 'Touching, funny, emotionally intelligent, Seven Days of Us is pure pleasure from beginning to end. It's stylishly written and totally engrossing. I really, really loved it' Adele Geras
'I [was] captivated by this extraordinary page-turner. The plot is compulsive and doesn't let up till the very last chapter. It has more twists and turns than Hampton Court Maze and yet Francesca Hornak guides one through it all with a confident hand until one puts it down, exhausted but exhilarated by such a rollicking good read. Terrific' Virginia Ironside
'An engrossing and funny study of a middleclass British family in crisis. I loved it!' Keith Stuart, bestselling author of A Boy Made of Blocks
'An emotional but ultimately uplifting holiday story' Kirkus
'Hornak's wry, masterful portrayal of a family in crisis is filled with flawed and funny characters who will capture – and break – your heart' Fiona Davis, author of The Dollhouse
'A farcical gem, perfect for fans of Matthew Norman and Emma Straub. Alternately tender and razorsharp, Seven Days of Us will resonate with anyone who regresses the minute they step inside their childhood home' Booklist starred review
'A warm, funny and sad novel about a family in crisis. I loved it' Woman & Home
'The plot is genius… and the results are hilarious and touching' Daily Mail 'Sharply observed by Hornak's satirical eye, this has 'Working Title film deal' written all over it' Glamour
'A really good book' InStyle.co.uk
'Wonderfully Richard Curtis-esque' Good Housekeeping 'Hot Reads'
'Funny, charming and clever' Refinery29
Meet the Birch Family in this funny, tender, sometimes shocking but ultimately heart-warming family drama about a group of nearest-and-not-always-so-dearest forced into spending a week together at Christmas.
For fans of David Nicholls, Nick Hornby, Laura Barnett & Richard Curtis
It's Christmas, and the Birch family is gathering for the first time in years…
Emma is elated at having everybody under one roof, but her oldest child, Olivia, is only home because she has nowhere else to go. She's just returned from treating an epidemic abroad and must stay in quarantine for a week – and so too should her family.
For the next seven days, no one can leave the house, and no one can enter.
It doesn't sound too hard. But a week with your nearest and dearest can feel like an eternity, especially when they're all harbouring secrets.
One of whom is about to come knocking on their door…