An Elephantastic Way to Develop your Little Ones' Senses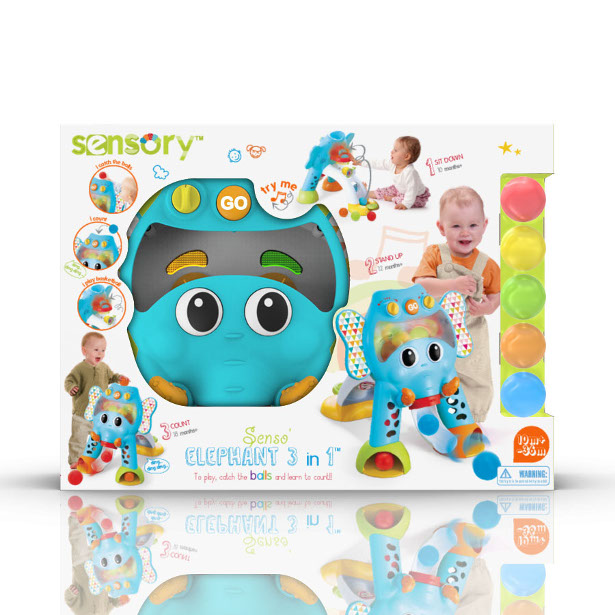 A new launch from the multi award winning Sensory Collection, Infantino are thrilled to be awakening your baby's senses yet again with the Cruise Around Activity Elephant, designed to support healthy sensory development. The Infantino Cruise Around Activity Elephant features engaging lights and sounds that are designed to help support healthy sensory development, as well as encourage numerical progress. With 5 balls, a shooting trunk, as well as a hoop and shoot game, this colourful activity elephant is sure to keep any toddler entertained. Watch as the balls slide down the legs and trunk, or simply press the nose to watch the elephant's eyes spin! Great for playtime, this vibrant activity elephant is sure to make your little one smile from ear to ear.
Toys that stimulate little minds are not only considered invaluable to early development, they are actually recognised by some as being an essential part of learning in the early years, with studies showing a clear connection between cognitive development and the amount of stimulation that is encouraged while a child is young. Parents are becoming more aware of the benefits that sensory toys can have on a child's experiences and are looking more for innovative toys, which are focussed on learning, so this new addition to Infantino's Sensory Toy Collection is sure to be well received by parents across the UK!
Speaking about the new arrival, André Delore, European Manager at Infantino said: "Our Sensory Toy Collection has been extremely popular and we are delighted to introduce the Cruise Around Activity Elephant to the collection. Sensory play is essential during the early days, so it is great that we can offer such fun and high-quality toys."
Stockist: Argos RRP: £49.99
A Festive Finale for the Frugi Circus of Colour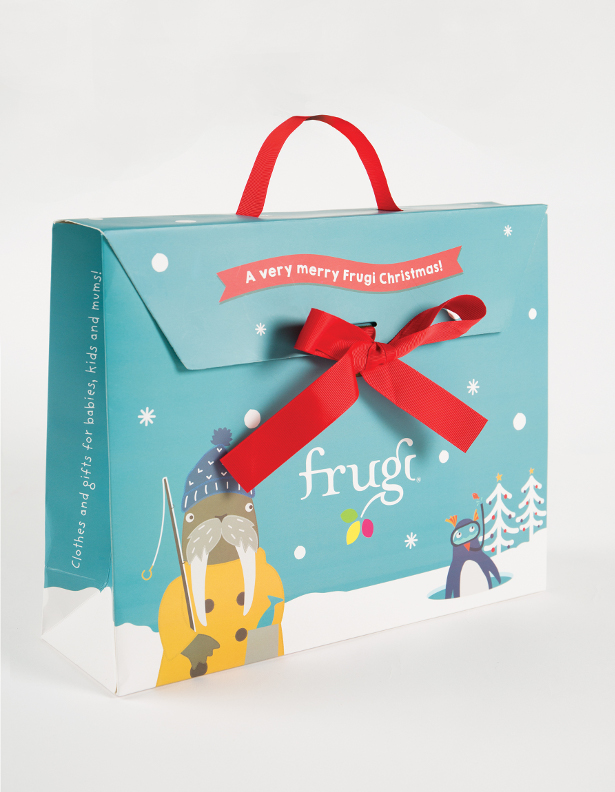 It's time to snuggle up with a hot chocolate and enjoy the final performance from the Frugi Circus. Grab your tickets, as this jolly show promises to make you feel merry and bright.
Introducing charming new characters including reindeers, polar bears, robins, a fishing walrus and even a Scotty Dog ready for the winter! Frugi has captured the festive feeling perfectly. This collection is stuffed with winter favourites including knitted tights, cosy jumpers, party dresses, essential Christmas PJs, and some brand-new items to spot along the way, all scrumptiously made in Frugi's signature super soft organic cotton.
So, sit back and relax, Frugi's winter collection, in its gorgeous hues of raspberry red, ice blue, grey and rich navy, is certainly a performance worth waiting for!
For the smallest members of the family, Frugi is thrilled to unveil the brand new GOTS organic Adorable Blanket with snuggly hood and decorated with grey reindeers – this is an ideal cosy newborn gift. Another highlight and without doubt the ultimate outfit for little ones this Christmas day is the new Cosy Jumper with matching Snuggle Crawlers. This ultra-sweet and super soft outfit with penguins featured on a marl grey background is surely the best attire after enjoying the Christmas dinner.
The Kids range includes the Skater Dress, a Frugi favourite now in an adorable reindeer print, a playful cord skirt with criss-cross adjustable shoulder straps and co-ordinating applique top for girls. For boys, colourful characters delight across Appliqué Tops and the gorgeous grey Harrison Hoody is a must!
Not forgetting the obligatory pair of Christmas pyjamas, Frugi's kid's collection has the answer. Featuring reindeers, polar bears and a snowboarding bison, the dreamy sets will make the perfect gift.
Commenting on its Christmas collection Lucy Jewson, co-founder at Frugi said: "Our winter collection is bright, fun and utterly adorable. We have used red, navy and grey tones to create beautiful and long-lasting clothing for the festive season. We are also pleased to bring back our gift bags following the amazing feedback we received last year, ensuring fans can wrap up the Frugi fun in style!"
From £7.50 | Available from www.welovefrugi.com
Heigh-Ho, Heigh-Ho, it's off to play we go!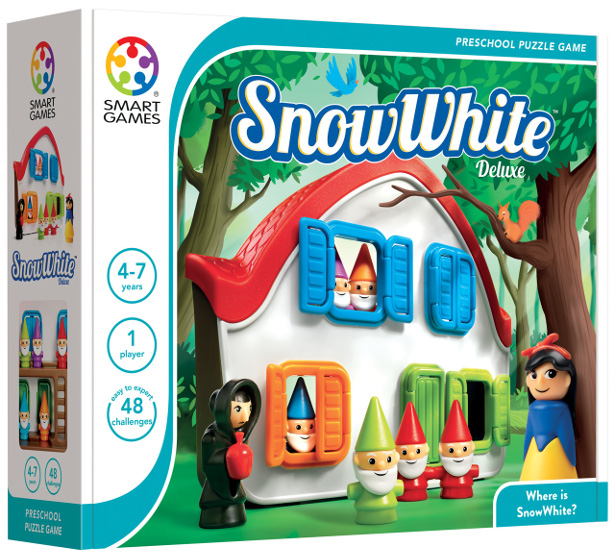 Due to the huge success of the educational and enchanting 'Three Little Piggies' and 'Little Red Riding Hood', SmartGames, the worldwide leader in multi-level logic games has brought out a third perfect pre-school puzzler – 'Snow White'.
Now, children as young as 4 years+ will discover the magic of this much-loved fairy tale game, with its enchanting pieces and clever game mechanic. Can you help the seven dwarfs find Snow White? Designed to nurture logical thinking skills, as well learning about the use of symbols, this fun filled game is the perfect pairing for any boy or girl.
Delve into your very own fairy tale; with a 3D house, 7 Dwarfs, Snow White and an Evil Queen, this fantastical game becomes a toy within itself. With the added bonus of a picture storybook, the whole family can enjoy this sweet game. A charming world that will educate, entice and enable children to systematically work through 48 challenges of varying levels; and with a choice of starting from the interior or exterior of the house, the fun is limitless!
With adorable, well known characters, bright & bold tactile pieces, and an endless supply of fun; Snow White joins a wonderful collection of pre-school puzzle games that encourage young children to learn through play.
Ends.
Premium Games – Fairy Tales: RRP £19.99 – available from Amazon.co.uk and many independent stockists.
Creative Christmas gifts for the tech-savvy
Wacom have a range of graphic pen tablets that make for the perfect present to put under the tree – whether it's for the tech-savvy or creative person in your life.
Wacom Intuos Pro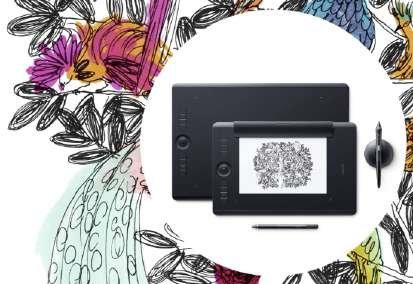 Perfect for the student studying graphic design, animation or digital arts. Built with high quality materials and designed to make the most of the amazing Wacom Pro Pen 2, Wacom Intuos Pro is the brand's finest creative pen tablet to date. With built- in Bluetooth connectivity and a sleek new design, it's easy to set-up and looks great on your desk. Start creating your next standout project. Available from $499.00
Bamboo Ink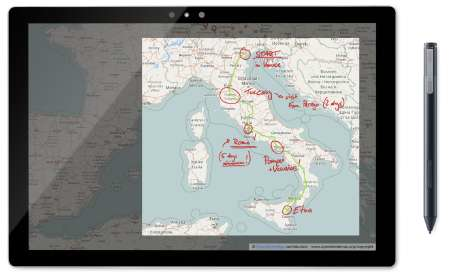 A smart digital pen designed to work hassle-free and with most pen-enabled Windows devices and apps. The more intuitively you can capture your thoughts and ideas, the better. Just pick up your Bamboo Ink to jot down anything in the Windows Ink Workspace that comes to your mind. Take instant notes, sketch or mark documents as natural and easy-to-use as with a pen on paper. Available from $119.00
MUCKBOOTS:
www.muckboots.com.au
Christmas is creeping close! Top picks from Muck Boots.
Whether your loved ones enjoy spending their spare time gardening/outdoors, are horse-riders or just simply need some stylish protective and comfortable footwear, there is a gift from Muck Boots for woman.
1. Cambridge Ankle Boot: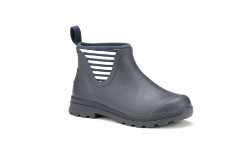 Style meets comfort in the Cambridge Ankle Boot that brings a modern look to the classic outdoor range. The exclusive slip-resistant compound will keep wearers safe on wet surfaces while the XPressCool liner offers cooling on the go in warmer months.
3mm CR Flex Foam
Slip-Resistant Outsole
EVA Midsole
XpressCool Lining
Extended Rubber Coverage
Available in Colours: Navy with Stripe
Wome n' s Sizes 5-11
RRP: $124.95
2. Pacy II Boot:
A perfect choice for equestrian riding seasons, The Pacy II Boot gives a tall slimming look whilst in the saddle or cleaning stalls. The boots topline open style upper allows for riding pants and jeans to be worn comfortably inside the boot and Etc® sockliner reduces friction under foot.
Warm Fleece Lining
100% Waterproof
Etc® Sockliner
Achilles Reinforcement
5mm CR Flex-Foam
Light Gripping Rubber Outsole
Pull-on Tab
Available in Colours: Black or Chocolate
Women's Sizes 5-11
RRP: $159.95
Zippo Accessories – Since 1932 – Always a Great gift!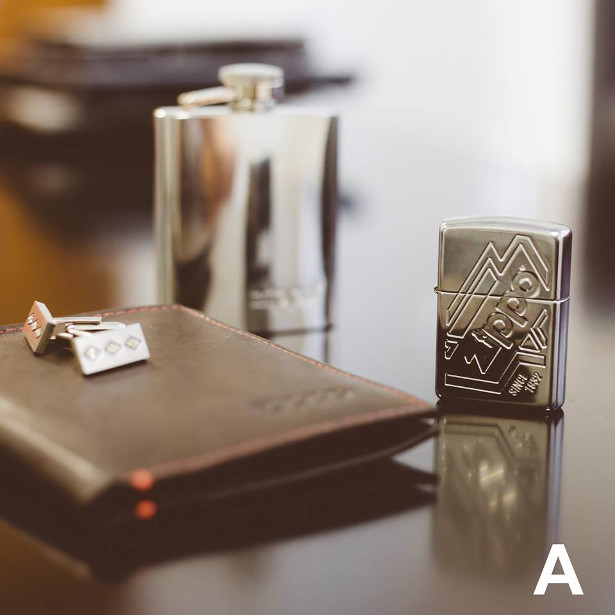 FACEBOOK | YOUTUBE | INSTAGRAM | TWITTER
Although known for the iconic windproof lighter, Zippo also offers a variety of hardwearing, classically designed products that make the perfect gift this festive season.
Our hand warmers are the perfect accessory for anyone bravely tackling the outdoors in the cold weather this winter, and come in a range of different colours.
For the candle lover, Zippo offers this sleek chrome candle lighter, with a patented child-resistant safety button.
See more at :- www.zippo.co.uk/174-candle-lighters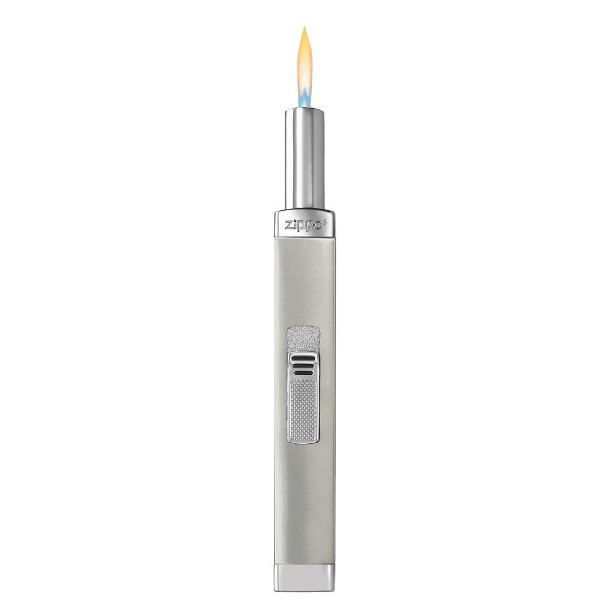 Zippo Lighters
The iconic windproof lighter is the perfect keepsake gift – available in an array of colours and graphic designs. With a lifetime guarantee, it makes the ideal gift for the adventurer in your life ever in need of a flame!
See more at :- www.zippo.co.uk

Zippo Hand Warmer
Zippo hand warmers (£20.75 small/£22.90 large) are the perfect accessory for anyone bravely tackling the outdoors in the cold weather and come in a range of colours to suit almost anyone.
See more at :- www.zippo.co.uk/176-comfort

The Zippo hip flask (£15.16) is the perfect container for your favourite warming spirit.
Finally, their iconic windproof lighter (£14.95-£24.95) is available in an array of colours and graphic designs, and comes with a lifetime guarantee.
See more at :- www.zippo.co.uk/466-other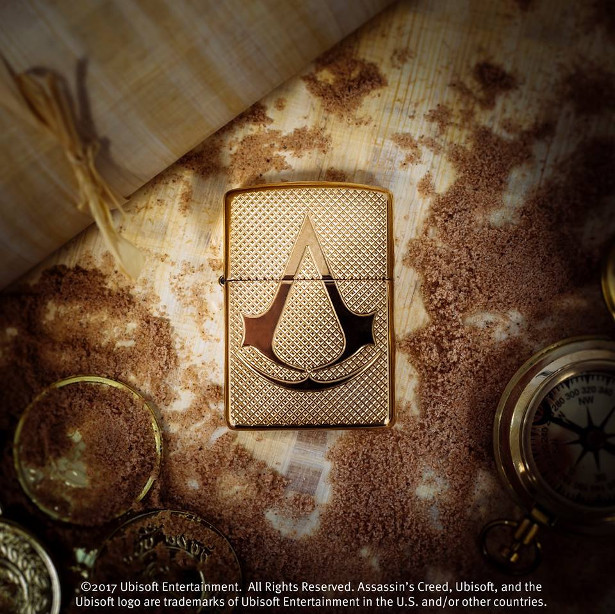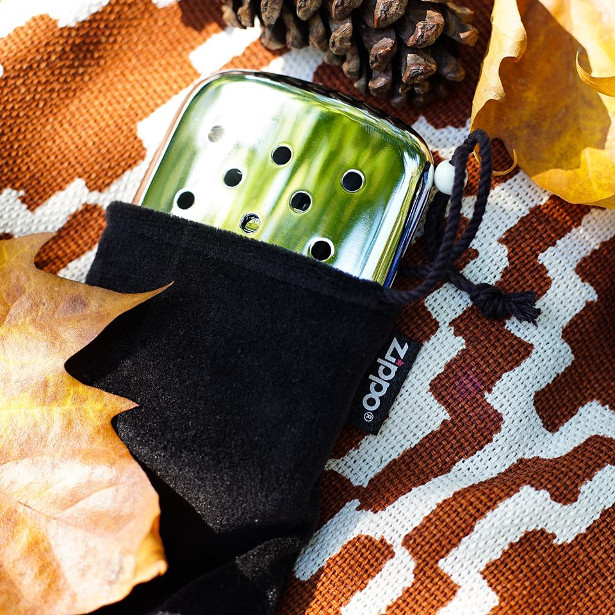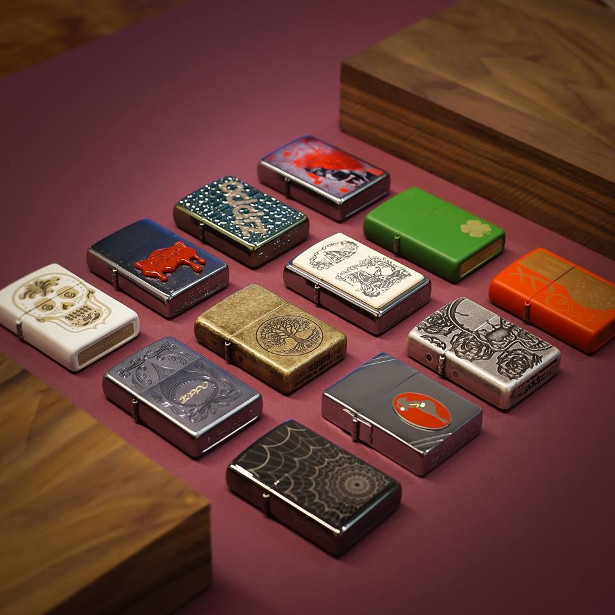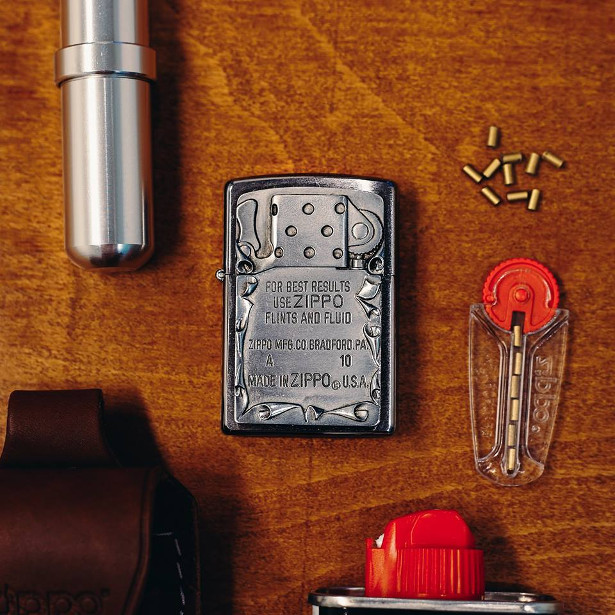 Hydration Handbag by SMITH & STARR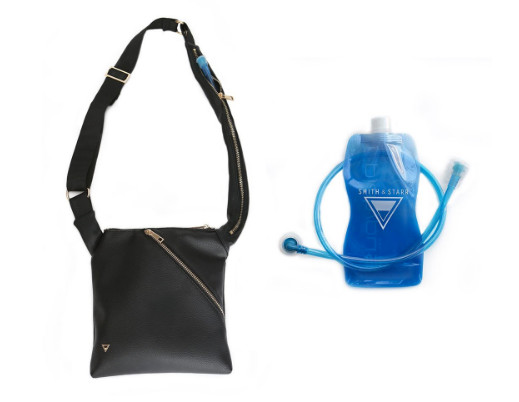 The Conway – the first-ever hydration handbag. Yes, a fashionable camelbak is here. It's time to hydrate in style. It's a water bottle and purse in one.
The Conway is a great addition to any women's closet as it's perfect for running from yoga to brunch to dinner, traveling, attending a music festival or just simply on your daily commute. The Conway includes a removable and refillable water pouch and tube allowing you to drink water right from your shoulder strap and a main pocket for all your other life essentials (keys, wallet, phone, etc..). Also the water pouch can be fully-removed and used as a regular reusable water bottle at your desk, yoga, in the car or wherever you go.
The Conway is available on smithandstarr.com or through Amazon Prime.
o The Conway by SMITH & STARR makes carrying around water as a simple and habitual as carrying your phone.
Why The Conway is a must-have:
· A sustainable and easy to refill water bottle that is always on you
· Hands-free hydration
· You won't lose it
· Designed with a separate main pocket for all your other essentials
TextinaBottle.com

The best presents are treasured gifts that are personal and from the heart.
TextinaBottle.com perfectly unites the sentimental elements of a message in
a bottle with the high tech conveniences of texting. Conveniently capture
memorable moments in pictures or videos, and send them into the future for
delivery on Christmas, Hanukkah, New Years, Birthdays and any other special
occasion.
It works like this:
– Create a postcard online using pictures, videos and/or words
– Write your personal message on the "back" of the postcard
– Select your delivery day 1 day to 20 years into the future
– Add on to your gifted moment with a gift card, headline news
and/or have an actual mailed postcard sent out on the selected date
Your personalized memory is sent as a blurred message with a countdown
clock. It can't be opened until the countdown reaches zero. A dashboard
allows you to manage your future messages.
This gift is priceless since it is a lasting memory that can be made everlasting.
The creation and management of TextBottle memories are free. Add ons which
enhance the gift are available at nominal fees:
1) Gift Cards – cost is face value (ie $25 gift card, $50 gift card, etc)
2) Mailed post card (4 x 6 or 5 x 7) – $9.99
This is the type of gift that has sentimental value that keeps on giving.
WyldeBird Art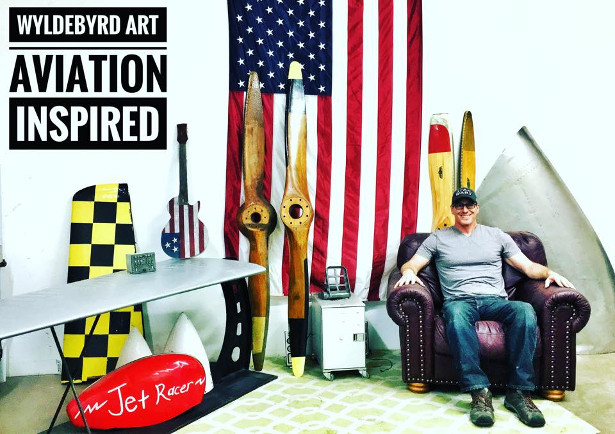 Lance Lockhart is a Captain with Southwest Airlines and creates unique gifts from airplane parts. One of his best sellers is the Southwest Airlines Boeing 737 canyon blue or red belly fuselage keychain/luggage tag (view here). The aircraft is cut to scale measuring approximately 2.75″ long and is solid and safe to handle. A wire aviation loop key ring secures the airplane holding a multiple number of keys or to a wide loop of luggage or a bag. It is a popular item available in canyon blue color from the history of the airline. It is definitely a collectible also capturing the historical culture of Southwest Airlines. A perfect gift for any aviation lover.
'Tis the season to be…a zoo keeper!
ZSL's 2018 experiences are on sale now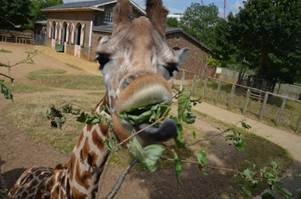 Today (Wednesday November 1) sees the release of the highly anticipated and limited run of 2018 tickets to roar-some animal experiences at ZSL London Zoo and ZSL Whipsnade Zoo.
Santa's sleigh bells will be ringing in only 55 days, and if you're fed up of buying socks and slippers, then why not treat your loved ones to a Christmas gift that will create memories to last a lifetime. Let yourself or your loved one experience the incredible animals that call ZSL (Zoological Society of London) their home, from the towering giraffe at ZSL London Zoo to the vulnerable greater one-horned rhinoceros at ZSL Whipsnade Zoo.
With a wide variety of experiences starting from just £54 available at either ZSL London or Whipsnade Zoos, top Christmas gifts include:
· Meet the animals
· Keeper for a day
· Photography workshops
· Overnight lodge experiences
· Memberships
· Experience gift vouchers
Visitors can go behind the scenes with ZSL's experts and learn more about the Zoo's roar-some species during the ZSL Meet the animals experiences. Demand is high for the sellout experience to meet the waddle of penguins at ZSL London Zoo and meet ZSL Whipsnade Zoo's herd of elephants, with 2017 selling out in a matter of weeks.
Make sure 2018 isn't an ordinary year for the budding zoologist with a gift of the Keeper for a day experience. Custom built to suit a range of ages, adults and juniors are guided by an expert resident zookeeper for a day, going behind the scenes and getting stuck in with mucking out, food preparation and meeting some incredible animals.
Know someone who fancies themselves as the next wildlife photographer of the year? Then a place on one of ZSL's Photography Workshops is the ideal gift for them. Led by prize-winning photographers, the workshops teach participants how to get the most from their cameras and achieve the best shots of amazing animals.
Wake up to the sound of the lions roaring on a once in a life time experience sleeping next to the lions at ZSL London Zoo Gir Lion Lodge, or relax and watch the majestic white rhinos at ZSL Whipsnade Zoo Lookout lodge. Enjoy a night away from the stresses of every day: explore the Zoo after dark on a guided tour; meet some of the animals, enjoy a delicious dinner and soak up the unique atmosphere in an overnight lodge, alongside the amazing animals that ZSL cares for.
To invest in a gift that really keeps on giving, simply stuff their Christmas stockings with a ZSL Gift Membership. Entitling the bearer to unlimited annual access to ZSL London and Whipsnade Zoos, this is the perfect gift for anyone who may want to pop to the Zoo when they have a few hours to fill, all without costing them a penny.
ZSL's Head of Commercial, Kathryn England said: "As a conservation charity, ZSL (Zoological Society of London) which runs both ZSL London Zoo and ZSL Whipsnade Zoo, have a wide range of one-off experiences for all the family to take part in and learn all about the wonderful wildlife at ZSL.
"The experiences at both our Zoos bring visitors closer to wildlife and allow them to learn about the wonderful animals we have here at ZSL in remarkable ways. Our experiences also support ZSL in achieving our mission to promote and achieve the worldwide conservation of animals and their habitats worldwide – what better way to treat your loved ones, or yourself, this Christmas."
Tickets or vouchers can be bought at zsl.org. Prices start at £54.00 and tickets are set to leap off the shelves and sell out in weeks, so make today the day you get that treat for someone special, happy in the knowledge that your gifts are helping to save animals and their habitats around the world.
THE MECOLIFE TOTE IS THE REAL BAG FOR LIFE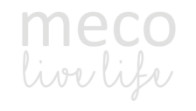 Waterproof, durable, easy to fold away and recyclable might sound like a check list for the common carrier but it actually describes a new, sustainable, stylish tote from mecolife that has simplicity in mind.
Engineered from silicone, think bakeware, the real 'bag for life' is the brainchild of two Berkshire based women, Catherine Merritt and Emma Costello, who wanted more from their arm candy than a designer logo and hefty price tag.
Available in a range of vibrant colours, at an affordable price, the tote can compete with current fashion trends as well as the toughest toddlers and muddiest mutts. Even when splashed with smoothies or plastered in pen, a gentle wipe will bring it back to life and because it's waterproof, it can deal with the most temperamental of climates.
100% vegan and cruelty free, the sand based silicone totes are recyclable and because polyurethane, rather than PVC, has been used to make the handles, they really are an environmentally sound choice.
As well as ticking the style and practicality boxes, the mecolife tote is proof that when it comes fashion it is possible to be a conscientious consumer. With a 10-litre capacity there is ample room for everyday essentials and a laptop, making it perfect for the school run, work commute and it certainly wouldn't look out of place at the spa or in a bar or restaurant on a night out.
Emma, one of the company founders, said, "Following in the footsteps of brands such as Givenchy and Stella McCartney, we have upped the ante on style, form and function when it comes to an everyday, versatile bag with an ethical edge. Silicone might not seem like an obvious material for a handbag but not only is it environmentally sound and vegan; because it's waterproof and doesn't fade, scratch or stretch, it was ideal for creating a bag that can be used for every occasion."
"As design lovers, we wanted to offer a product with a superior feel and quality but one that also delivered on a durable, practical and ethically responsible level. We believe this is a real bag for life and gives people the chance to make a more conscientious purchase, which is at the heart of our brand."
One happy customer said, "Thanks Meco. I have spent far more on a bag before this and got far less pleasure and wear from my purchase. Plus, everyone I meet keeps asking me about it! Converted."
For more information go to www.meco.life
The Maverick
Available from £4,333.33
Crafted from light, strong high-performance Titanium Alloy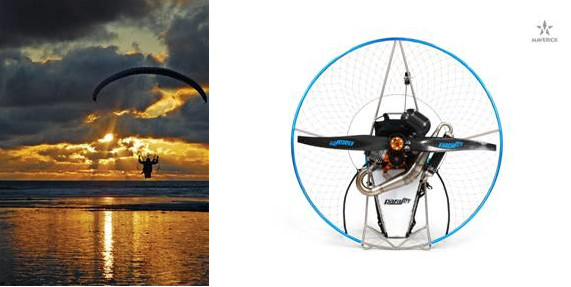 · New modern 10 litre fuel tank
· Breathtaking performance without overwhelming choice element; freedom is simple.
A Parajet is a combination of a lightweight motor strapped to your back, a single paramotor propeller and the wind beneath your glider give enough thrust to take off from flat ground to reach speeds of up to 45mph and heights of up to 10,000ft!
About Paramotoring
· Paramotoring is a rapidly growing, global sport with very few limitations for participation.
· Paramotoring is safe, easy and relaxing, giving a brilliantly unobstructed and thrilling 360° view – as close to flying like a bird as one comes.
· As a paramotor does not have wheels you do not need a licence to fly.
· Learning to fly a paramotor takes a mere 25hrs coaching over a few days, compared to 45 hours flying time and 7 written exams to obtain a private pilot's licence.
· Paramotors are one of the safest forms of personal aviation, combining unparalleled safety technology with the finest quality equipment.
Visit www.parajet.com
The Best Winter Wellness Retreats for Christmas & New Year
For those looking to swap the Christmas bloat for a healthier start to the New Year, Health and Fitness Travel, the wellness holiday specialists, share their 10 best winter wellness retreats. Offering healthy holidays around the world, from yuletide yoga, to seasonal stress relief and festive fitness escapes; break with tradition and embrace the gift of winter wellness this holiday season.

Jingle Belle of the Ball: Spain – Oceano Beauty
Escape to a quiet corner of Tenerife this Winter at this beautifying medical spa retreat that will have you sparkling like a Christmas bauble. Counter the effects of the harsh Winter elements, with soothing facial treatments and a combination of Ayurvedic and Thalasso therapies, to truly restore your youthful glow. A healthy, personalised diet will help you feel renewed from within, while cosmetic consultations and beautifying spa treatments will leave you feeling truly pampered, ready to return home looking and feeling like the belle of the ball.
Health and Fitness Travel (0203 397 8891 healthandfitnesstravel.com) offers 3 nights at Oceano from £590pp or £735 for single occupancy. Price includes accommodation, half board, a Beauty programme, return flights and transfers.
Merry Mindfulness: Sri Lanka – Santani Re-balancing Bliss
Explore the realms of merry mindfulness this Christmas, as you reconnect with yourself and nature on a spiritual journey in Sri Lanka. Wake up amid the rolling green mountains and rouse your senses with daily yoga and meditation sessions, before indulging with luxurious spa treatments to achieve complete serenity. Discover more of the natural beauty and culture of Sri Lanka as you learn to farm in the paddy fields and go for explorative hikes in the lush countryside, opening your mind to the positivity of the upcoming year.
Health and Fitness Travel (0203 397 8891 healthandfitnesstravel.com) offers 7 nights at Santani from £3,080pp or £3,825 for single occupancy. Price includes accommodation, full board, a wellness programme, return flights and transfers.
'Tis the Season to Surf: Morocco – Paradis Plage Surfing
Forget the blizzards of Blighty and swap your sledge for a surf board this Winter. With private and group surfing classes suitable for surfers of all levels, there's no better place to enjoy a spot of seasonal surfing in the warm African sun. Stretch out any post-surfing tightness with daily yoga classes and experience other active adventures, from mountain hikes to cultural excursions. No matter what happens out on the waves, this healthy holiday won't leave you feeling wiped out, as you emerge rejuvenated for the New Year ahead.
Health and Fitness Travel (0203 397 8891 healthandfitnesstravel.com) offers 7 nights at Paradis Plage from £820pp or £1,240 for single occupancy. Price includes accommodation, daily breakfast, a surf programme, return flights and transfers.
Yuletide Yoga: India – Atmantan Yoga
Give yourself the gift of winter wellness this festive season during a holiday of yuletide yoga in India. With private yoga sessions tailored to suit your goals and skills, this specialist yoga retreat is suitable for both beginners and experienced yogis alike. Including instruction in asana (physical posture), pranayama (breathing) and meditation, start your New Year feeling physically renewed and mentally inspired. As well as daily yoga practice, allow your body to be nurtured with personalised Ayurvedic spa therapies and nutritious, organic cuisine from the on-site farm.
Health and Fitness Travel (0203 397 8891 healthandfitnesstravel.com) offers 7 nights at Atmantan from £3,345pp or £4,385 for single occupancy. Price includes accommodation, full board, a Yoga programme, return flights and transfers.
Festive Fitness: Thailand – The Barai Dynamic Fitness Kickstarter
Bring some festivity to your fitness regime this winter on a Christmas bloat-busting escape in Thailand. Situated over 4.5 acres of spectacular white sand beach overlooking the Gulf of Thailand, be one step ahead of the New Year fitness frenzy and kickstart a dynamic fitness journey in paradise. Work up a sweat with personal training sessions and exhilarating group fitness classes, then recover with reviving spa treatments, where a combination of ancient Thai health rituals and contemporary Western spa therapies will leave you feeling replenished and ready for a new year.
Health and Fitness Travel (0203 397 8891 healthandfitnesstravel.com) offers 7 nights at The Barai from £3,183pp or £4,613 for single occupancy. Price includes accommodation, full board, a fitness programme, return flights and transfers.
Cleansing Christmas Detox: Vietnam – Fusion Maia Raw Food Detox
If this year has been tough on your body, give it the Christmas gift of replenishment with a cleansing winter detox in Vietnam. Combining invigorating detox cuisine with wellness activities, boost your cleanse with sunrise yoga, warrior fitness and healing spa therapies. Experience the benefits of a healthy detox with raw and vegan cuisine, paired with cleansing detox juices. Learn from wellness workshops and healthy food preparation classes, to end the year in your healthiest condition yet, ready to beat the winter blues at every corner.
Health and Fitness Travel (0203 397 8891 healthandfitnesstravel.com) offers 7 nights at Fusion Maia from £2,795pp or £3,875 for single occupancy. Price includes accommodation, full board, a detox programme, return flights and transfers.
Seasonal Stress Relief: Bali – Como Shambhala Estate Stress Management
Break the cycle of stress and exhaustion this Christmas and begin the New Year with a healthy dose of seasonal stress relief in Bali. With a holistic approach to the renewal of mind, body and spirit, release your anxieties through a series of relaxing spa therapies and private therapeutic yoga sessions. Based on the concepts and philosophies of yoga and Tai Chi, this stress-busting programme primarily focuses on the implementation and experience of mind and body techniques to help you detach yourself from the stress of everyday life.
Health and Fitness Travel (0203 397 8891 healthandfitnesstravel.com) offers 7 nights at Como Shambhala from £3,905pp or £5,155 for single occupancy. Price includes accommodation, full board, a stress management programme, return flights and transfers.
Holistic Holiday Season: Costa Rica – The Retreat
Reconnect in Costa Rica this winter on a holistic holiday, set upon a quartz mountain with breath-taking views of the Pacific Ocean. Reduce stress with The Retreat's organic farm-to-spa therapies and regain the balance of a healthier lifestyle with nutritionally dense, clean cuisine. Begin Christmas Day with a reviving yoga session and forest hike, before swapping the traditional turkey for a superfood smoothie and fresh, farm-to-table ingredients. Enjoy a healthier, more relaxing winter holiday, where spiritual connectedness, healthy living and self-care are the ultimate focus.
Health and Fitness Travel (0203 397 8891 healthandfitnesstravel.com) offers 7 nights at The Retreat from £2,344pp or £2,881 for single occupancy. Price includes accommodation, full board, a wellness programme, return flights and transfers.
Winter Weight Loss Wonderland: Portugal – Palacio Estoril Slimming
If you're guilty of 'one mince pie too many' this festive season, beat the Santa belly with a bespoke slimming programme at this luxury wellness hideaway near Lisbon. Personal training sessions coupled with nutrition consultations will focus on your individual goals, whilst providing a sustainable programme to continue your weight loss journey well into the New Year. Boost results with a range of therapeutic techniques, designed to rebalance hormones, reduce cellulite and improve metabolism. Return home feeling lighter and motivated, having made a positive head start on your 2018 resolutions.
Health and Fitness Travel (0203 397 8891 healthandfitnesstravel.com) offers 7 nights at Palacio Estoril from £1,835pp or £2,210 for single occupancy. Price includes accommodation, full board, a weight loss programme, return flights and transfers.
Single Bell Rock: St Lucia – BodyHoliday
Escape the winter cold and soak up the sunshine during the festive season on a solo friendly holiday in St Lucia. With a hosted singles table every evening and an array of group fitness classes; this all-inclusive wellness retreat is ideal for solo travellers looking to escape the family drama this Christmas. Start the New Year getting back on the fitness ladder with sports and activities, including personal training sessions, tennis, scuba diving and yoga. Unwind in the award-winning spa and welcome the New Year feeling rejuvenated.
Health and Fitness Travel (0203 397 8891 healthandfitnesstravel.com) offers 7 nights at The BodyHoliday from £2,860pp for single or double occupancy. Price is all-inclusive, with a choice of programmes, return flights and transfers.
For advice, guidance and booking visit www.healthandfitnesstravel.com or call 0203 397 8891
Get crafty with Reeves this Christmas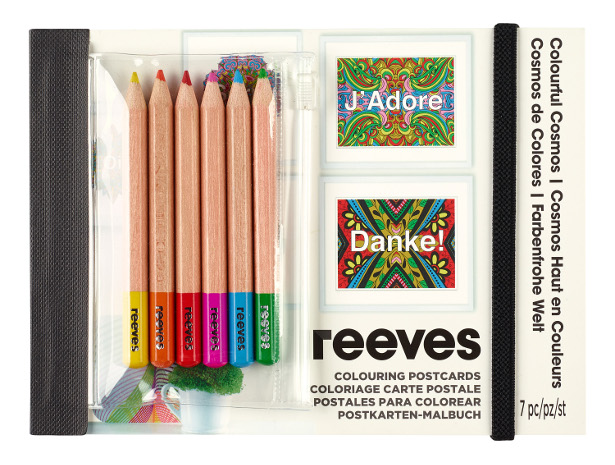 As our lives become more and more hectic, Reeves believes in the importance of taking time out to relax and unwind. In our 'always on' culture, studies have shown that the use of mobile devices is affecting our sleep and increasing our stress levels. That's why Reeves is providing the tools and inspiration to encourage people to switch off and take time to get creative.
Reeves Colouring Postcards – The Stocking Filler
Reeves's pocket sized colouring postcards are the perfect stocking filler for on-the-go creatives. Available in two designs, 'Colourful Cosmos' and 'Urban Jungle'. The 20 colouring postcards have a perforated edge making them easy to remove to send to friends or frame. The postcards are perfect for getting away from your screen on your lunch break.
RRP: £7.49
Reeves Watercolour Complete Set – For the Budding Creative
Just a small splash of water can be added to this classic medium to create beautiful effects. A starter selection of watercolours, pencils, brushes, paint boards and a mixing palette, this is the ideal present for those looking to unleash their inner creative.
RRP: £18.99
Reeves Soft Pastels – For the Colourful Friend
Create bold lines and bright colours with Reeves's vivid soft pastels in assorted colours. A gift for anyone looking who loves colourful surroundings. The sleek packaging makes for a great gift anyone would be pleased to unwrap.
RRP for 12 pack: £6.99
RRP for 24 pack: £12.99
RRP for 36 pack: £15.49

iRobot: Roomba and Braava robotic vacuums and mops
The must-have appliances for busy family households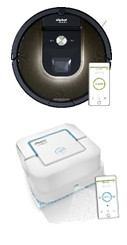 Crumbs, dirt, daily dust and pet hair are always building up, so keeping your home clean can feel like a never-ending task. iRobot's Roomba family of vacuuming robots combine a powerful cleaning system with intelligent sensors, allowing the robots to move seamlessly through the home, adapting to the surroundings to thoroughly vacuum your floors. And iRobot's Braava mopping robots tackle dirt and stains in hard-to-reach places. The robot automatically selects wet mopping, damp sweeping, or dry sweeping based on the cleaning pad attached.
– Family life can be hectic with lots of places to be and lots of things to do. The Roomba and Braava can take one thing off your 'to-do' list and become an extra member of the family!
– Spend less time cleaning and more time relaxing and doing the things you enjoy
– Welcome your family and friends into an immaculately clean house
– The Roomba and Braava products are perfectly adapted to work in UK homes, easily adapting to different flooring (like carpets and hard wood floors) and different sized rooms
– With mobile app integration, you can set the Roomba to get to work while you're out, to come home to beautifully clean floors. Or call on Alexa while you've got your feet up, and she will set the Roomba to work for you without even having to get off the sofa!
– And most importantly, the robots are powerful and get the job done, every time!
The Latest Product Range
The iRobot Roomba® 980 vacuuming robot is iRobot's most powerful cleaning system to date. With intelligent visual navigation, app control and Wi-Fi® connectivity, the new Roomba 980 cleans an entire level of a home.
The iRobot® Braava jet™ Mopping Robot tackles dirt and stains in hard-to-reach places, like under kitchen cabinets and around toilets. Just attach a Braava jet™ Cleaning Pad and the robot automatically selects wet mopping, damp sweeping, or dry sweeping. The robot mop is designed to clean hard floors.
About iRobot Corp.
iRobot designs and builds robots that empower people to do more. The company's home robots help people find smarter ways to clean and accomplish more in their daily lives. iRobot's portfolio of solutions features proprietary technologies for the connected home and advanced concepts in navigation, mobility, manipulation and artificial intelligence. For more information about iRobot, please visit www.irobot.co.uk.
LOVE IT OR HATE IT: IT'S IN THE GENES.
MARMITE LAUNCHES 'BORN LOVER' AND 'BORN HATER' JARS TO MARK GENETIC TASTE PREFERENCE LINK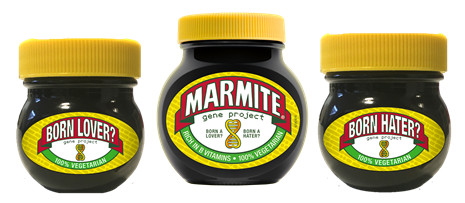 Marmite has launched limited edition 'born lover' and 'born hater' 70g jars, following a landmark scientific study that has discovered the reason why we love it or hate it – proving that the answer is in our genes.
Coined 'The Marmite Gene Project', the ground-breaking study has scientifically shown that people are born genetically more likely to be lovers or more likely to be haters of Marmite and conclusively shows that there is a genetic foundation to Marmite taste preference.
Cementing its reputation as the most loved and hated product of our generation, the nations most divided breakfast spread has also changed its iconic packaging to the new genetic themed look across all glass jars and squeezy bottles.
What's more, fans of the spread will be able to personalise the 250g glass jar for their fellow lover and hater friends and family, via the Marmite website (social.marmite.co.uk).
Brits can become part of this monumental discovery; Gene Test Kits are also available to buy from https://social.marmite.co.uk, so people can discover for themselves whether they were born Marmite lovers or haters.
For those that don't fancy providing a DNA sample, they can still take part a tasteface.marmite.co.uk. Users simply log on and have a sample of Marmite to hand, either from a jar at home or FREE sample that they can order when logging in. Taste Face uses facial analysis to determine if users are 'born a lover' or 'born a hater' based on their facial expression when tasting the spread. A percentage will also be shown upon completion of the test, so Marmite fanatics will be able to see if they are 100% a true lover and visa versa for haters.
A variety of lover and hater filters are also available to personalise the result, produced in a GIF format.
For those who would like to share their results with the world and be part of the conversation, tag @marmite on Twitter and use the hashtag #MarmiteGene.
The Marmite Gene Project limited-edition 70g 'born lover' and 'born hater' jars are available from Co Op, Poundland and Poundworld, RRP £1. The Marmite Gene Project themed jars are available nationwide from all major supermarkets across the Marmite range, starting at an RRP of £1.75. Personalised jars can be purchased from https://social.marmite.co.uk for £4.99.
adidas has just launched their latest and lightest ski goggles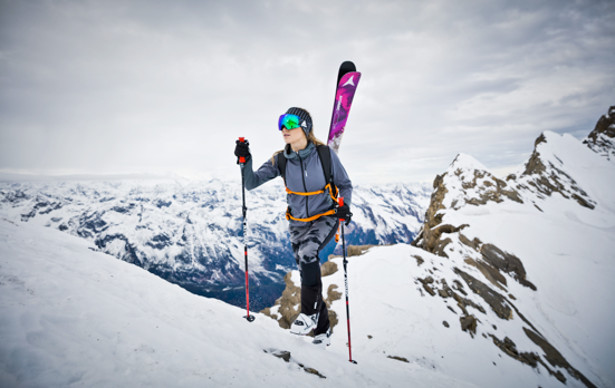 Light, stylish and revolutionary these goggles pack the punch, weighing only 80 grams, it's one of the lightest goggles in the world and the winner at the ISPO awards in the ski segment. These luxurious goggles should be your first choice on your quest for higher speed up and down the mountain. Less weight means less unnecessary bulk on your face, allowing for unprecedented freedom of movement and all-day wearing comfort.
adidas progressor splite
frameless design
Vision Advantage™ polycarbonate lens
Compatible with prescription lenses
New climacool® ventilation system with integrated rib structure for clear vision

Artefact London was founded in 2016 by a female entrepreneur Tatyana Kozhevnikova.
In just over a year since its opening her business has gained a solid following of Mayfair elite and city professionals looking for quality bespoke tailoring that won't break your wallet.
The company focuses on efficient operations, quality fabrics, close collaboration with the best Italian and British mills to deliver personal bespoke tailoring service like no other.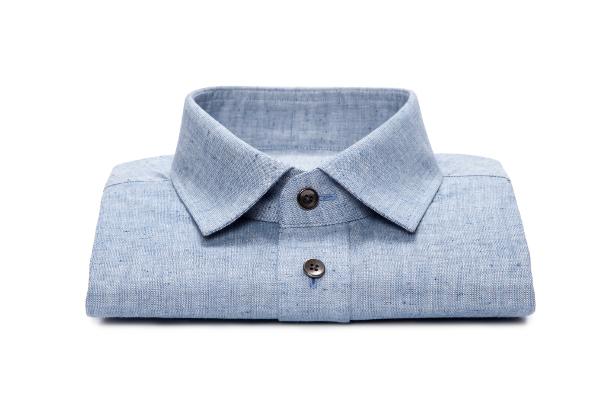 Leading Dermatologist, Dr. Marder, created a revolutionary hair care collection to revitalize your scalp and soothe the symptoms of dandruff, flaking, and itchy scalp.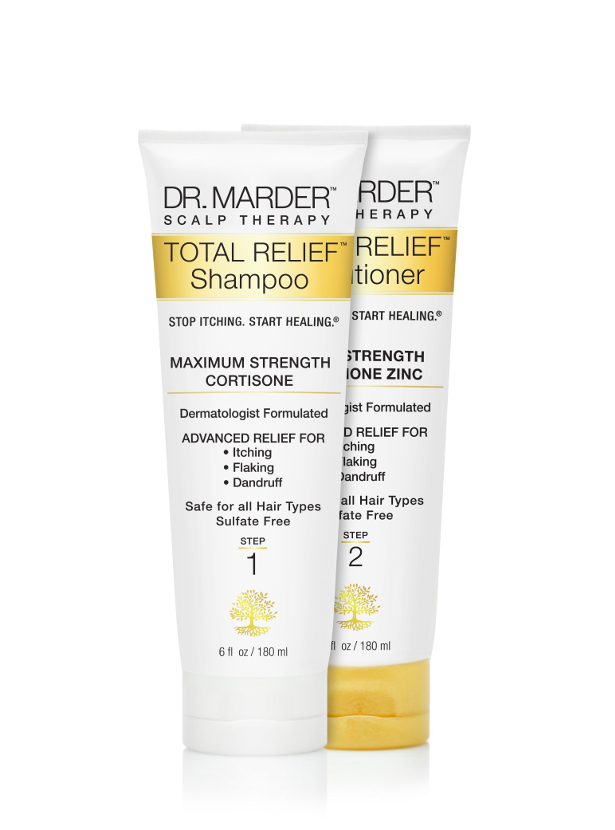 Dr. Marder's Total Relief Shampoo and Conditioner relieve itchiness from dandruff, scalp irritation, eczema and psoriasis while cleansing your strands. These unique and patented formulas contain the first active-hydrocortisone shampoo to alleviate scaling and promote a quicker healing process to prevent future outbreaks. Vitamin E and green tea extract neutralizes free radicals while vitamin B5 conditions each follicle. All products are sulfate free, paraben free and safe for all hair types. An added benefit is that the shampoo helps promote new hair growth and volumizes the hair for a thicker fuller feel!
Products are available on Groupon.com, Amazon.com, Target.com, Dermstore.com, Jet.com, and local pharmacies
Barefoot Eco Outfitters earth-friendly apparel is the ultimate cozy comfort! The unisex eco-friendly brand was founded by single mom Tracy Strandess and her kids, who escaped domestic violence and sought refuge in nature. Made from organic and recycled materials, Barefoot Eco Outfitters clothing has a greater purpose – every purchase from their Mighty Mountain Collection goes to work to help protect the environment. They donate $2.00 USD from each purchase to environmental & ​wildlife preservation initiatives. Our Red Moose Eco Tri-blend Fleece Joggers, Mighty Mountain Tees and Trailblazer Sweatshirts show love of the great outdoors, with earthy colors and iconic imagery. They're crazy comfortable, so go out there, we've got you covered We are proud to put our apparel to work on behalf of the environment, and happy to provide you with some of the most comfortable clothing you will ever wear! Together we are making a difference!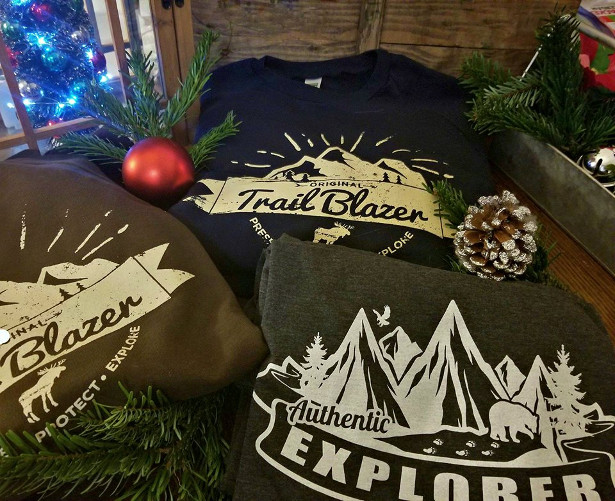 Organic Cotton: farmed without insecticides, pesticides, & chemical fertilizers
Sustainably Grown Materials: bamboo/hemp both grow exceptionally fast, use less water, are naturally insect resistant, and have long lasting durability
Low Impact Dyes: reduce water quality impact of manufacturing
RPET: A soft fiber created from discarded plastics. Recyling 1 ton of RPET containers saves 7.4 cubic yards of landfill space
Water Recycling: reduces consumption and cuts down on water treatment and waste water
Website: www.barefooteco.com
Facebook: https://www.facebook.com/BarefootEcoOutfitters/
Instagram: https://www.instagram.com/barefootecooutfitters/?hl=en
Twitter: https://twitter.com/GoPlayBarefoot
Pinterest: https://www.pinterest.com/barefootecooutf/ ​​
Lets Race and Lets Golf offer gift cards make the perfect present for Christmas.
There are various types to choose from as highlighted below and each card can either be bought from www.letsrace.co.uk or www.lets-golf.co.uk
Lets Golf Gift Cards: from £15 – £100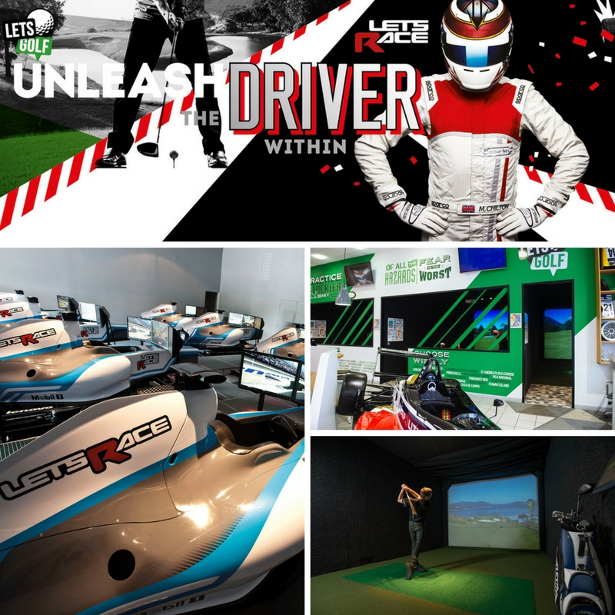 Christmas is a prime time to give a golf present with many of us buying the golf lovers in our lives a new golf bag, some balls, those crazy golf socks or a customised visor, on more than one occasion so say goodbye to boring! Even the most conservative of golf players is likely to have received a golf related gift at some point, which they have likely never used!
The Lets Golf gift cards are one of those ideal presents for the man or woman who have everything. No doubt they love golf and have all the latest gear and clubs, but no matter what, if it's raining, cold and dark, they may be stuck for when they can get out on the course. Lets Golf's HD simulators provides a unique way for them to hang out with likeminded people and hit some of the best courses in the world, without battling the British weather. Each booth comes with a touch screen control system, allowing players to choose their course and hole, while providing additional software that allows for analytical data about various segments of their game.
Lets Race Gift Cards: from £15 – £100
A Lets Race gift card is the perfect present solution for F1 fans, adrenaline junkies, those who have it all and even teenagers looking for a great, fun filled, day out.
Lets Race is the UK's most advanced full motion F1 simulator centre. Their professional race car simulators feature a booming sounds system, creating an atmosphere that simply has to be experienced to be believed. Their F1 model offers speeds of up to 200mph to give a real rush whilst developing enough downforce to keep racers flying around the track when they hit trick corners.
Lets Race's blacked out sim room comes alive while spectators can sit in the grandstand to watch the race unfold making sure that everyone feels like they are part of a real formula 1 race. Down on the illuminated grated floor their 10 networked sims allow drivers to experience a wide variety of circuits meaning drivers can race on the same tracks as the real F1 superstars.
Polo Experience Voucher
– Looking to experience polo yourself or giving it as a gift for someone special this Christmas? Purchase a Polo Experience Voucher and you can choose to have the voucher e-mailed to you directly, or during check-out choose to have one of our stylish GIFT PACKS posted to you or that someone special.
– Each voucher entitles one person to a Polo Experience at one of the Polo Experience Polo clubs.
– Once purchased the voucher can be redeemed at any one of our advertised locations across the country. Full contact details for all our clubs are issued following your booking.
– All vouchers are valid for 12 months from the date of purchase.
– The voucher can be emailed to you, or to a recipient you stipulate in the checkout.
To book visit: https://poloexperiences.com/
Johnnie Walker Limited Edition Tom Dixon gift set
RRP £200
Stockists: The Whisky Shop, The Whisky Exchange, Selfridges and Harrods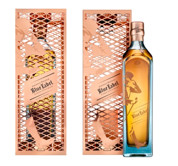 The stunning gift set features a specially designed 70cl bottle of Johnnie Walker Blue Label in a bespoke copper case. Not only does it reflect accents of Dixon's distinguishable contemporary designs, but is also a deliberate nod to the art of whisky-making, the copper theme evoking the pot stills used during whisky distillation.
Free Shipping in US only. Please contact us for UK shipments,
additional charges may apply.
On the other hand, my boss will be happy to send you copies of both
games, just provide us with an address. Contact me if you need anything
for the coverage. Here attached, you will find a press release of "All
Your Base: Last Of Last", the movie that inspires one of the games and
that we are releasing TOMORROW. Yay! Watch the trailers:
youtube.com/talcmedia
LIFE CHANGING HOLIDAY, OR ANY DAY, GIFT IDEA

KISSIMMEE, FLA. (Oct. 2017) — How can an affordable $58.00 gift to your spouse or significant other change your life forever? And do so by providing them with a sense of freedom and well-being, cultivate body image acceptance, present opportunities to make new friends, and also opens the door for abundant vacation experiences. This remarkable gift is a 1-Year Individual membership in the American Association for Nude Recreation (AANR). Better still, a 1-Year Dual membership for the two of you is only $93.50 which ensures you won't be left behind when your partner sheds the stresses of everyday life as they shed their clothes at an AANR member resort, RV park or campground for a weekend or week-long Nakation.
AANR offers a variety of memberships to fit the needs of new members, ranging from Student Memberships for college-age nudists, to Premier Memberships that include a variety of benefits exclusive to this membership level. All memberships provide savings unique to each membership type while helping support AANR's mission to protect the right to enjoy social family nude recreation in appropriate settings.
Member Benefits include, but are not limited to:
12-month subscription to AANR's monthly newsletter, The Bulletin, and the e-newsletter, the Undressed Press
20% member savings on admission fees at AANR-affiliated clubs with a choice of nearly 200 clubs throughout North America and beyond
The right to vote in AANR elections
An invitation to regional and AANR annual conventions
Member savings of 10% on advertising in The Bulletin
Membership information can be found at http://www.aanr.com/join-renew .
Mummy Loves Organics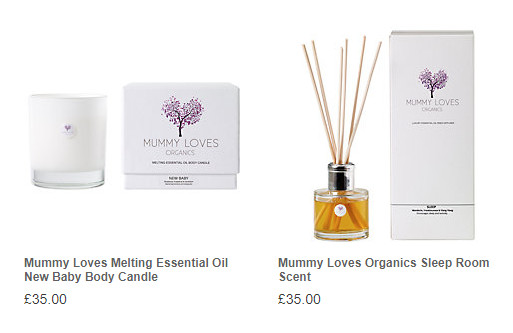 Created by a British maternity nurse to celebrities and royalty, Mummy Loves Organics are a range of essential oil massage candles. The products are deliciously scented candles contain no nasties, are non-toxic and burn clean due to the 100% cotton wicks. They are safe to light in the home around children and pets, and are scientifically formulated so they warm to the perfect temperature to apply to the skin. When lit, they melt into a magical massage oil perfect to apply to the skin for an ultimate luxurious, hydrating experience, which soothes both body and mind.
Along with the body candles, Mummy Loves Organics also produces complimentary reed diffusers.
Products RRP at £35.
https://www.johnlewis.com/search?Ntt=mummy+loves&Nty=1&_requestid=1974580
ARTHOUSE Meath has the perfect Gift Set for your Gift Guide for Men – Gorillas Christmas Gift Set- take a look: http://arthousemeath.com/shop/gorilla-gift-set/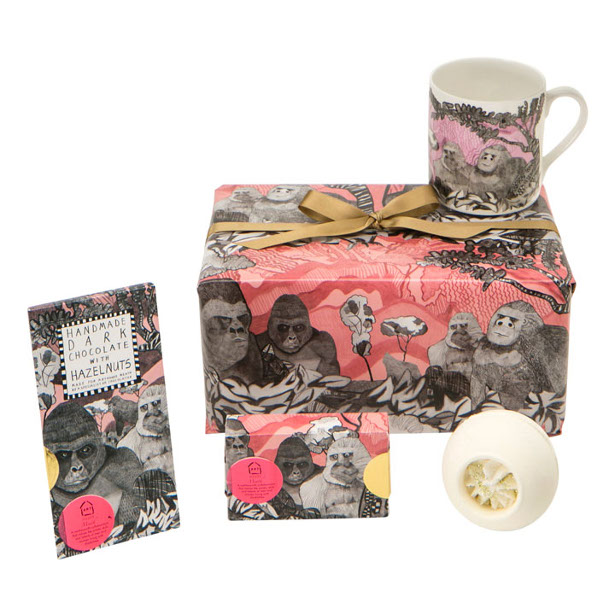 Includes our 'Scrub a Dub' Oats and Honey Soap, a bath fizzer, Delicious Handmade Dark Chocolate with crunchy hazelnuts and Gorilla mug (for all those delicious hot drinks to keep warm this winter!).
ARTHOUSE Meath is a not for profit enterprise that values the artistic skills and talents of men and women living with disabilities. The artists work alongside instructors to create artworks which are developed into designer products for sale. The artwork derives from the skills each artist brings to the enterprise and every contribution holds real value. Offering a sense of purpose lies at the heart of ARTHOUSE Meath's ethos following our belief that feeling truly respected improves health and wellbeing. 100% of sales revenue sustains the enterprise, enabling it to grow and evolve.
The Fall Basics Box by Culture Carton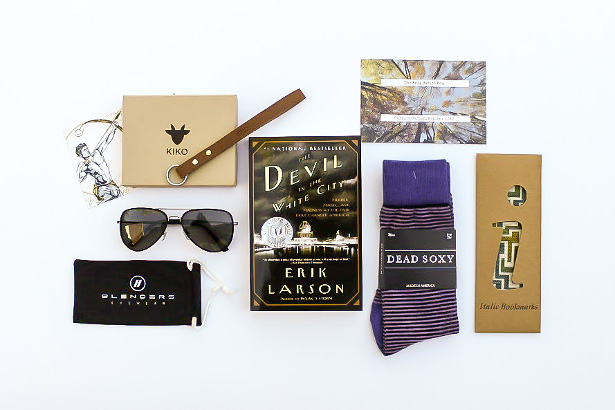 Get ready for the upcoming season with The Fall Basics Box from Culture Carton. In this box you are getting everything you need to go into Fall a step above the rest. A pair of aviators from Blenders Eyewear ($45) will go perfectly with your heavier Fall outerwear. Show off your style with a pair of Dead Soxy socks ($22), and add some panache to your EDC with a leather key chain from Kiko Leather ($10).
This month's book is The Devil In The White City by Erik Larson ($17). It is a unique telling of a series of murders at the 1893 World Fair. The book is a non fiction story told in the form of a fiction novel and is a real page burner. If you do put the book down, save your spot with an Italic Bookmark ($4). You haven't read something like this before, and it truly belongs on your bookshelf. A $98 value!
NSPCC Letter from Santa
For a suggested donation of £5, you can request a personalised Letter from Santa with magical illustrations delivered by RudolphMail.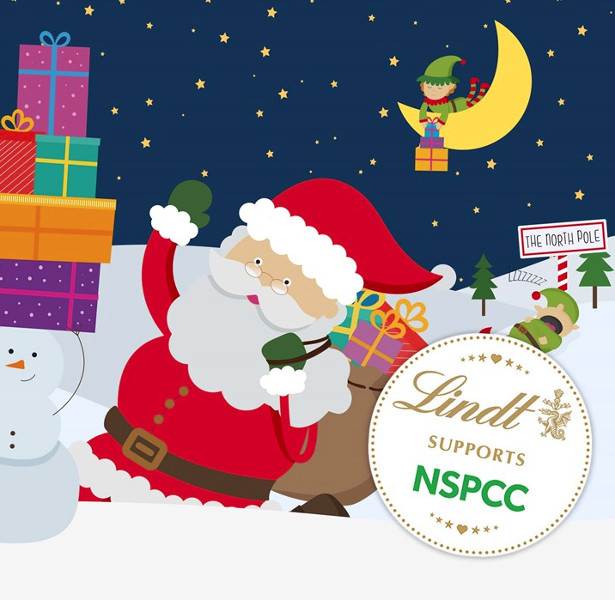 Letters are age appropriate, with shorter copy that's easier to read for younger children and longer letters for more advanced readers. We also have different age categories to make selecting the right letter quick and easy (1-3, 4-5, 6+, Baby's First and Grown Up letter).
When you complete your details online, there's a choice of eight letter designs to choose from. Each are personalised with the child's name, address, gender, age, best friend or family member's name, and a personalised P.S. message.
PrecisionWEAR A.I. powered sports tracker helps athletes reduce chances of injury and perform at their peak
The wearable works for more than 10 sports including football, running and boxing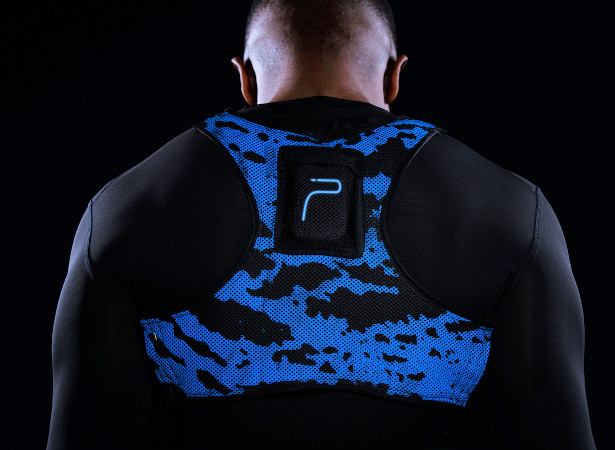 Precision Sports today launches PrecisionWEAR, a next-generation wearable for athletes of all levels who want to maximise their performance and reduce the risk of muscular injuries. PrecisionWEAR analyses a total of 21 metrics, including stride imbalance and force to help athletes better understand how their body is reacting to training and use AI powered insights to make informed decisions and adjust their routine.
https://www.indiegogo.com/project/preview/b6a024e3
Sports Science services are currently only available for the top 1% of sportspeople, leaving out a wide variety of athletes who could benefit from that knowledge to reduce chances of injury and improve their performance. PrecisionWEAR was created as a virtual sports science service to help all athletes, whether beginner or professional, individual or part of a team. It works for a wide range of sports, including American football, soccer, basketball, rugby, hockey, cricket, rowing, boxing and kickboxing.
There are three components to the PrecisionWEAR system:
PrecisionWEAR: a compact sports tracker, worn on the back of the accompanying ultra-lightweight vest. Sitting between the shoulder blades, the tracker uses the latest in motion and sensor technology to identify key movements and interpret the loads and stressors affecting the body during training
PrecisionNET A.I. analyses the athlete's historic data alongside current training data and interprets it in the context of your training profile. At the end of each session, users will be able access the PrecisionNET app, available on iOS and Android, to see a summary of your results, as well as more detailed information about how their body is reacting to training, recommendations to optimise their performance and suggestions on how to reduce the risk of injury
Heart Rate Monitor works together with the PrecisionWEAR to interpret how the body is reacting internally to the loads and stressors recorded externally
Alex Oviawe, Founder and CEO of Precision Sports explains: 'As a sports scientist and amateur athlete myself, I understand how the information sports science provides can be the difference between recovery and retirement for sportspeople. I wanted to create something that gives all athletes access to the support they need so they can continue doing what they love and perform at their highest standard. Starting out in the European Space Agency's Incubator programme, we've spent years doing research to make sure PrecisionWEAR addresses that need in an easy and accessible manner.'
PrecisionWEAR has already been tried and tested by some of the very best athletes. As World and European Medallist and brand ambassador Jenny Meadows explains: 'It's been great trialling PrecisionWEAR. As a funded athlete, I had access to high level sports science support, but as injuries and time took its toll, I lost access to that lottery funding and access to that level of support to keep me performing at my peak. Having PrecisionWEAR in that period would've been game changing for me, and is definitely something millions of other athletes can benefit from.'
Marques Colston, Former Wide Receiver for The New Orleans Saints said: 'Injuries have been a major barrier in my own career as a Saints Wide Receiver in the NFL. I've also come across countless players, young and old, who could've gone further if it weren't for injuries. I'm hugely impressed with PrecisionWEAR and undoubtedly see the value in such technology.'
PrecisionWEAR is available to back on Indiegogo, with the limited Super Early Bird package starting at $184. Backers will receive their PrecisionWEAR wearables as early as June 2018.
hitcheck.com
HitCheck

The gift is a subscription to the HitCheck concussion testing app. Early detection is the key to concussion recovery. HitCheck's mobile app allows anyone to screen for signs of concussion immediately–anywhere they play or practice–right from their smartphone. The app is free for individuals and available to teams and organizations of all sizes for a small per-team fee that covers extra features like a team management dashboard, roster upload tool and player performance reports.
How it Works
Drawing ondecades of medical research, HitCheck takes prevailing standardized testingmethods and translates them into a short mobile assessment anyone canadminister on the spot. Through a series of fun, video game-like neurocognitive tests, HitCheck assesses athletes' cognitive state relative to their baseline and highlights changes in their performance that may require additional medical attention. Use the app to administer baseline tests and unlimited post-injury and recovery tests to track players' progress after a concussive incident. Share more comprehensive data with qualified medical professionals to inform diagnosis, treatment plans and return-to-play decisions.
With affordable plans for organizations of all types and sizes, HitCheck is the perfect gift to help athletes, athletic trainers, coaches and parents monitor every player under their watch, and make more confident return-to-play decisions. Available on the App Store and Google Play. Learn more at www..hitcheck.com or view this 90-second overview video.
 The must have gift this season for men whofly – New travel accessory that ends the battle for an armrest, and is apositive solution to help keep people out of a person's seat space when flying

CREATE-A-SPACE/TM has been used on countless flights this year – it meets FFAand TSA guidelines and sells for $39.99 via the internet site, http://createaspace.net, amazon.com , and at select luggage stores.
This isexciting news for men air travelers who want less stress and more comfort whenflying.
CREATE-A-SPACETMis the first patented (2016) portable seat partition that is designed so that you caneither create a separate armrest or divide the current armrest in half.. Italso helps to eliminate body contact with the passenger in the next seat,both above and below the armrest. Itfits totally within your seat space and is the size of a book when folded. It's small and compact, and comes with a premiumcloth carrying pouch that fits in a purse, backpack, or other carryon case.
Thefact is that most air travelers want to be a good neighbor and people have beenlooking for an answer to the overcrowding of the flights and the fact that theairlines have shrunk the seat size over the past few years. CREATE-A-SPACETM has been designedto provide a true solution for the majority of the 731MM plus U.S. Domesticairline passengers that fly coach and business class each year. CREATE-A-SPACETM helps to reduce awkward moments byreducing body contact with the stranger seated next to them. No one likes to rub hip to hip with a stranger or have otherpeople rudely try to take over your space when stuck in a plane seat forhours.
CREATE-A-SPACETM is true peace of mind and it is designedto enables business travelers to get more work done on the plane, or rest morecomfortably. It enables leisure travelers to relax, play a game, read a book,or watch a movie more comfortably.
Pleasecheck out our video on YOUTUBE, and visit our website for more information.
CREATE-A-SPACETMis a product of Solutions At Large, LLC, which designs, builds, and marketsinnovative travel solutions to exact specifications for both the professionaland the leisure traveler. CREATE-A-SPACETM , the first patented portable seatpartition designed for air travelers that fits totally within their designatedseat space, and separates two passengers both above and below the armrest,while allowing those passengers to share the armrest.
 UrthBox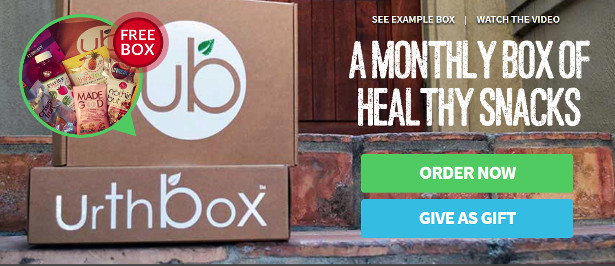 UrthBox is the #1 monthly subscription box company EXCLUSIVELY featuring organic and non-GMO foods and beverages. We bring thousands of happy customers countless delicious and ethically-sourced snack options right to their doors, and even offer vegan, gluten-free and diet alternatives to our classic box- making us a great option for kids of all ages and with different dietary restrictions. All the snacks we include in our boxes are great for on-the-go, as busy mothers and fathers can trust and rely the snacks we individually curate to include in each month's box. UrthBox makes it super easy for parents to find kid-friendly snacks that ensure their children are eating healthy throughout the day because our tasty snacks fuel their day while providing tons of nutritional benefit! The snacks we provide are ideal for satisfying your post-workout cravings, as the perfect add-on to your kids' packed lunches, and can even make a great gift for the snack-loving foodie in your life. UrthBox is even great for new college students or young athletes because it helps busy students stay healthy amid their hectic schedules.
www.urthbox.com/lp3-w55.php
How to Propose Without Screwing it Up: 50 Common Mistakes You Won't Know You're Making and How to Avoid Them by Robert Gosling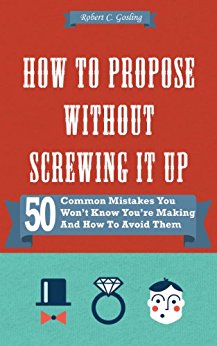 Help him nail his proposal or give him the subtle nudge he needs to finally jump in with both feet. A lot of men aren't great with details but that's exactly what it takes to wow a woman with a proposal; this book will cover the basics and even help you figure out the perfect way to propose so that any woman would be proud to retell the story to all her friends and social media followers.
available on amazon at https://www.amazon.com/How-Propose-Without-Screwing-Up-ebook/dp/B00FX7YFCY
Wine Condoms definitely have the WOW!
37 million views on a single video featuring Wine Condoms and counting…

Cosmopolitan: "Wine Condoms are the perfect gift for the wine lovers in your life."
Huffington Post: "We simply can't imagine a better stocking stuffer."
BuzzFeed: 21 AWESOME PRODUCTS FROM AMAZON TO PUT ON YOU WISH LIST, 23 ITEMS ANYONE WHO LOVES TO WINE SHOULD OWN, 19 WEIRD AND WONDERFUL GIFTS…, 22 PRODUCTS FOR ANYONE WHO LOVES TO DRINK….
Wine Condoms are a bottle stopper that rolls down over the outside of the bottle which creates a water tight seal and spill proof transport of leftovers from holiday parties to BYOB pizza on the patio.
Our official website is www.winecondoms.com
$10 plus S/H – 6 tuxedo black rubber stoppers wrapped individually in gold foil pouches contained in a luxury black box
$13.97 Also sold on Amazon (free shipping for PRIME members)
As Seen In: INC., Daily Mail, NBC Today Show, Mashable, Meininger's Wine Business International and many more….
Choose Love Custom Jewelry:
www.bonnievent.com/product-page/choose-love-necklace
The metal choices are: sterling silver, 18K gold filled, 14K white gold, 925 sterling silver, Rose Gold. The necklace chain lengths range from 14-22 inches and the bracelet 5-1/2 to 9-1/2 inches. These are handmade with love in the USA. "Choose Love" message or create your own name or message.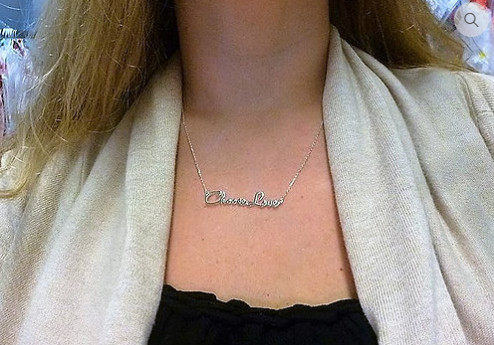 Go Case.
It's sleek and modern, and is perfect for on-the-go and fashionable women.
www.getzirui.com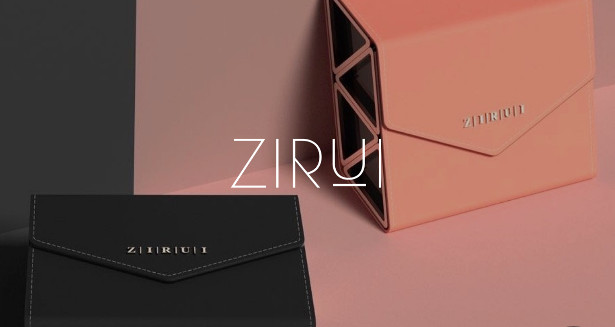 QOR – as in core strength – is a fashion line from the creators of Athleta that infuses performance DNA into clothing with intelligent fabrics and technical details. Providing high-performance fabrics that lasts from the office to the outdoors, QOR's urban aesthetic is both functional and versatile for all occasions in today's active lifestyle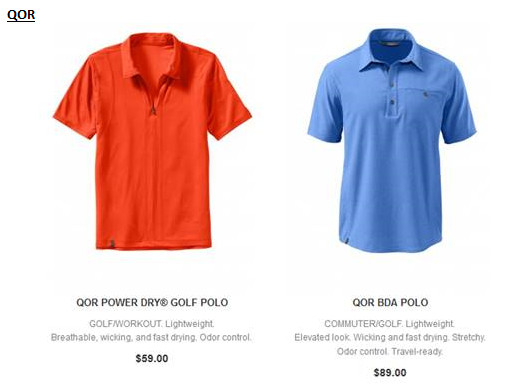 'Me Too' is a collection of reasons why you are so freakin' beautiful, powerful, unique, badass, and good enough – just for starters 😉 Written by a teen for teens – Jolie shares pieces of her journey towards self-love, coupled with uplifting messages on body acceptance, confidence, goal setting, and healthy relationships.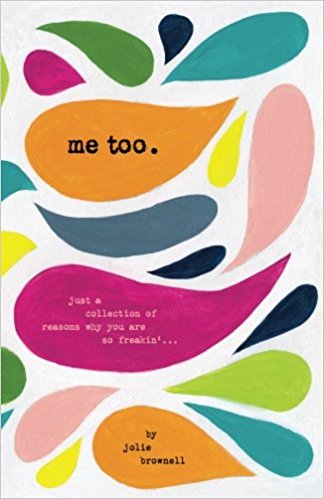 While these messages and short stories are Jolie's way of saying "me too", she has also intentionally left white space for others to write in their personal stories and messages as their own gesture of saying "me too". Giving anyone the ability to gift this book to a girl in their life who needs to hear these inspiring messages.
Price: $16..99
Amazon Link: http://amzn.to/2xR1mVP
Website: www.metoogirl.com
New socks or New York? It's time to spruce up your Christmas list
Virgin Atlantic launches brand new 'Where I Want for Christmas' gift card in time for the festive season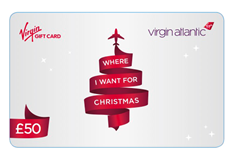 This Christmas, there's a new gift coming to town and it's set to fly off the shelves. Introducing the 'Where I Want for Christmas' gift card from Virgin Atlantic – the new way to spoil your friends and family this festive season.
From New York, Miami, Dubai or Hong Kong, you can now take your loved ones a step closer to their dream destination by simply purchasing one of our gift cards, exclusively sold in-store at Liberty London1. Stuck for stocking fillers, or struggling to find something special? Our cards range from £50 to £150 so you can pick one that suits your pocket. Packaged up in a bespoke luggage tag themed wallet, the gift card can be hung on your tree ready for Christmas morning.
Alternatively, if you spend hours deliberating when your distant relatives ask what you want from Santa, then why not set up your very own crowdfunding account at www.whereiwantforchristmas.com
. Simply select your dream destination and generate a personal URL to share with your family and friends to ask them to chip in towards a flight. You get the holiday of your dreams and your loved ones get to avoid the Christmas shopping panic, everyone wins!
Shai Weiss, Chief Commercial Officer at Virgin Atlantic commented: "This festive season, for the very first time, we're giving customers the chance to unwrap a Virgin Atlantic flight. The ultimate present is one that lasts in your memories forever and whether you've always wanted to travel to New York, Miami, Las Vegas or Los Angeles, our gift card will make your dreams a reality."
The Virgin Atlantic 'Where I Want for Christmas' gift card is the gift that keeps on giving with several presents wrapped up in one experience. Once you're on board – who needs to head to the cinema? With the latest blockbusters available, you can tick off your 'must see' film list in one go. Looking for a fine dining experience? Indulge in hot chocolate, Gü Puds and even afternoon tea on board. Fancy a festive tipple? With a selection of fine wines and fabulous cocktails all included in the price, you can sit back and relax and enjoy your flight.
So what are you waiting for?! Whether it's Los Angeles, Barbados, NYC or Orlando, Virgin Atlantic will get you where you want for Christmas this year.
For more information visit www.whereiwantforchristmas.com
EZVIZ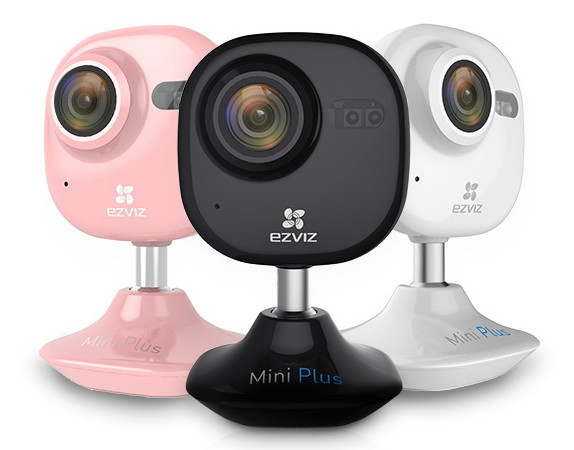 Indoor options:
EZVIZ Mini Plus ($64.99) is a compact indoor camera and can mount almost anywhere with its optional magnet base. The camera offers a 135-degree viewing angle and two-way audio that lets customers talk to people back at home. Available in standard, pink and pet SKUs. (images)
EZVIZ Mini 360 Plus ($69.99) pan-and-tilt indoor camera features a 92-degree field of view, and 360-degree capability that lets homeowners view the entire room. The camera offers night vision range of up to 33 feet when it's dark, and it also includes two-way audio. (images)
EZVIZ Mini O ($39.99) an indoor, smart home Wi-Fi camera built for the connected home. Mini O works with your favorite apps, websites, email accounts and smart devices, and it only gets smarter. With just the press of a button your cameras automatically become smarter and work with more devices.
EZVIZ Mini Trooper ($149.99) is a customizable 720p battery operated, wire-free indoor/outdoor camera with HD video quality. It's unique wire-free design provides the flexibility to be easily installed at any location, including hard to reach locations that a traditional wired camera can't access. The base station can control up to 6 mini troopers.
Outdoor option:
EZVIZ Husky ($84.99) offers wide-angle video recording with an IP66 rating. Suitable for outdoors, the camera is dustproof, waterproof and can handle a wide range of temperatures. With a built-in IR sensor, the camera can see objects in the dark up to 100 feet away.
Norbert, the Internet's cutest and most popular therapy dog, with more 1.5 million highly-engaged followers, shares the lessons he's learned from being a three-pound hero and philanthropist, demonstrating that you don't need to be big to make a big difference in the world. NORBERT'S LITTLE LESSONS FOR A BIG LIFE is full of deliciously adorable photos accompanied by little messages of how to spread smiles, inspire kindness, and bring comfort to those in need.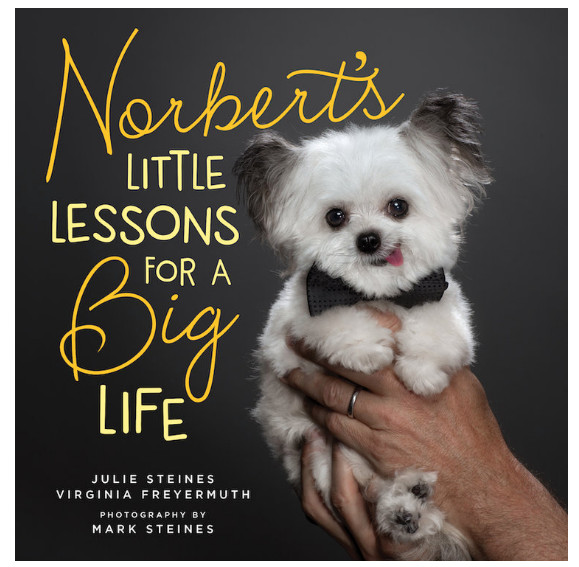 Already a best seller (published October 10, 2017), NORBERT'S LITTLE LESSONS FOR A BIG LIFE was written by Julie Steines, Virginia Freyermuth, with photographs by Mark Steines. Norbert continues with his mission to give back to make others smile with book donations benefiting Children's Hospital Los Angeles' Literacy Healing Program and the Marine's Toys for Tots Foundation. The book is available at retail stores and on Amazon. (North Star Way, an imprint of Simon & Schuster; Hardcover).
DEFY GRAVITY THIS CHRISTMAS WITH iFLY INDOOR SKYDIVING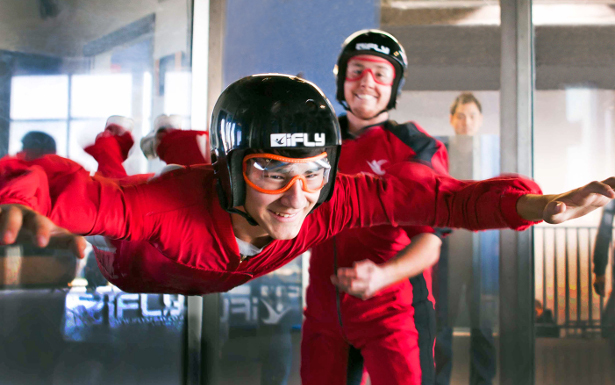 Treat your loved ones to an unforgettable gift experience at iFLY this Christmas and make their flight dreams become a reality
Indoor skydiving is the simulation of true freefall conditions in a vertical wind tunnel, so get ready to be blown away – literally. At iFLY you can experience the feeling of freefall as you float on a smooth cushion of air. There's no parachute, no jumping and nothing attaching you to planet Earth.
So if you've been trawling the shops this Christmas for the perfect present, then why not give the gift of flight and treat your friends and family to an iFLY voucher for the ultimate indoor skydiving experience? Much more fulfilling than material possessions after all, and what you'll really be gifting is memories that will last a lifetime!
Whether you're buying for a first time flyer, an experienced flyer or a group, iFLY cater for all ages and abilities. Plus, with three centres based across the UK in Milton Keynes, Basingstoke and Manchester, a visit to iFLY is the perfect opportunity for a fun day out during the festive season or a sure way to help you get through the January blues!
What's more, gift vouchers for the iFLY Kick Start experience are currently available for just £28.99 – a whopping 40% discount*.
The Kardia Mobile smartphone attachment is smaller than a credit card and allows users to take FDA-cleared EKG readings anywhere in 30 seconds.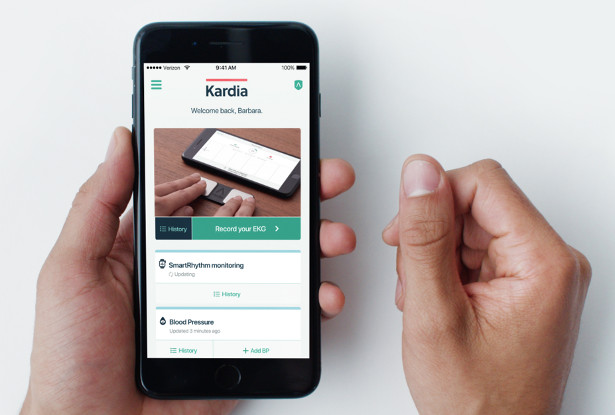 It helps detect AFib, the leading cause of stroke, and gives a full picture of heart health through physical activity, body weight and blood pressure tracking.
Heart disease is the leading cause of death for both men and women in the U.S., and this gift is ideal for parents and grandparents, health gurus, or anyone living with heart issues.
The Kardia Mobile retails for just $99, but AliveCor may be able to offer your readers a special discount to purchase it at an even lower price.