Osprey Christmas Gift Guide! Hiking! Travel! Backpacking! Everyday & Commute! Youth! & Stocking Fillers + Gifts Under £20! www.ospreyeurope.co.uk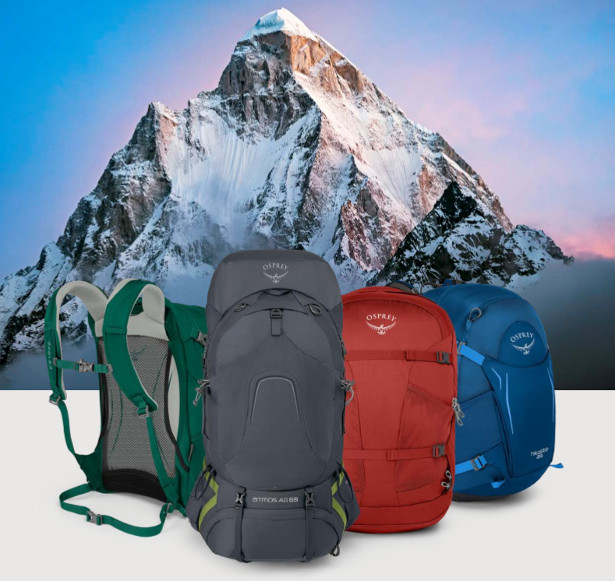 INSTAGRAM | FACEBOOK | TWITTER | YOUTUBE | PINTEREST
CHRISTMAS GIFT GUIDE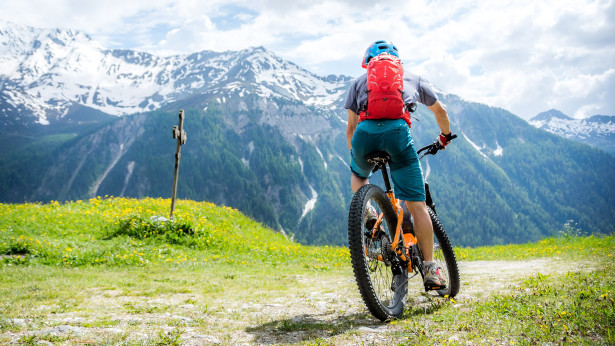 Beat the high street madness with the Osprey Europe Gift Guide. We've listed the very best Osprey packs for hiking, backpacking, travel and commute. No matter what sort of adventures your loved one is taking, there's a pack that's right for them.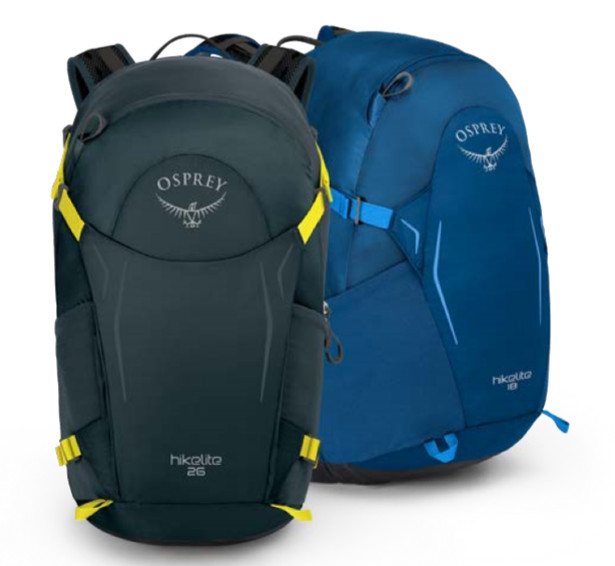 HIKELITE
What better gift is there than the gift of the outdoors? The Hikelite is the perfect present to upgrade your loved one's day-hike. It features an AirSpeed™ ventilated trampoline suspended mesh backpnael, a raincover and all the essentials for a full day of hiking.
From £70.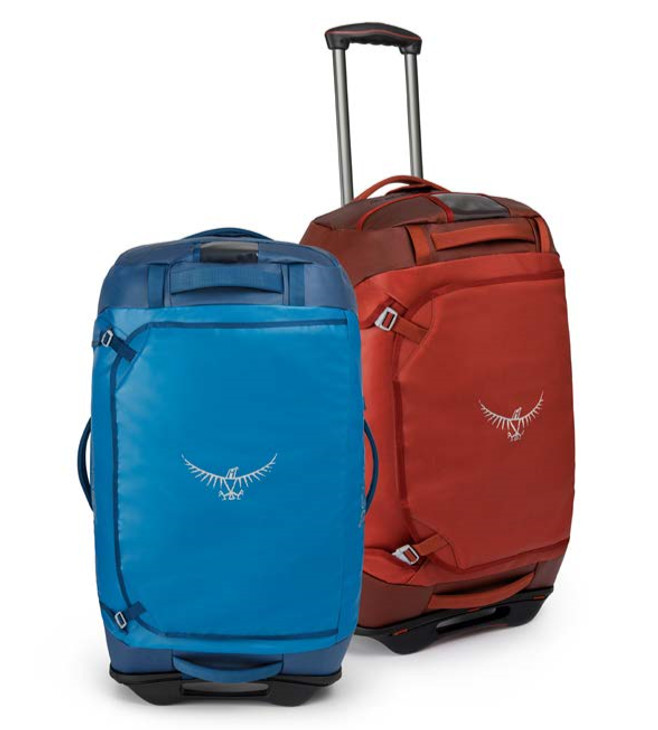 ROLLING TRANSPORTER 40
The ideal weekend getaway pack, the Rolling Transporter 40 is a rugged EU carry on sized duffel with all-terrain wheels.
£140
BACKPACKING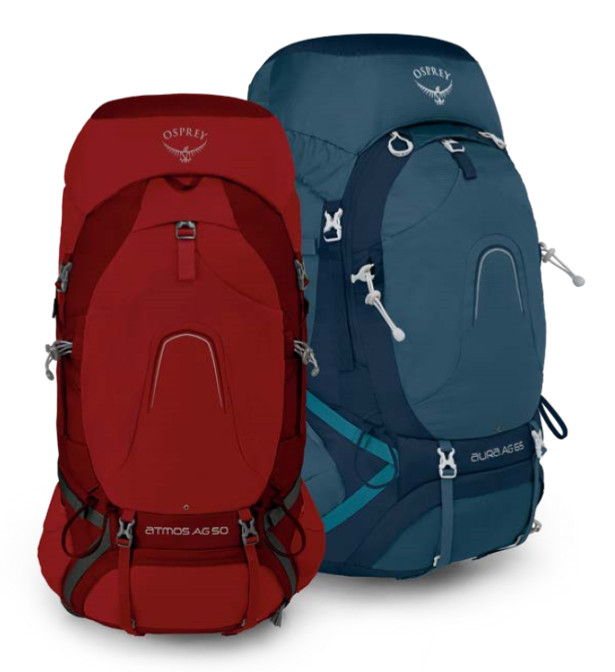 ATMOS AG & AURA AG♀
 If you're buying for an outdoor enthusiast who has big backpacking plans for 2019 then the Atmos AG and women's specific Aura AG are a must have. The new ATMOS AG and AURA AG are equipped with our unique suspended AG AntiGravity™ backsystem which incorporates the world's first fully ventilated hipbelt with a seamless backpanel mesh and 3D cavity between your body and the pack.
From £170
YOUTH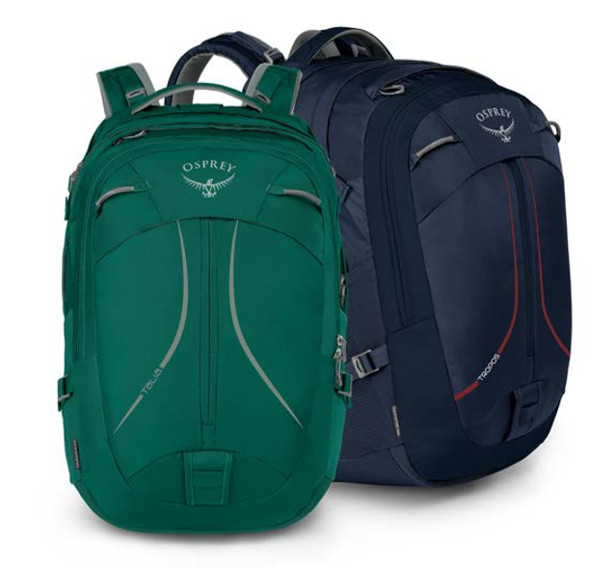 24/SEVEN
for the active commuter and everyday explorer in your life, the 24/Seven series features packs with an AirSpeed™ ventilated trampoline suspended mesh backpanel, a kickstand to keep the pack upright and high levels of organisation. Our latest colour updates make this a stylish present to give this Christmas.
From £40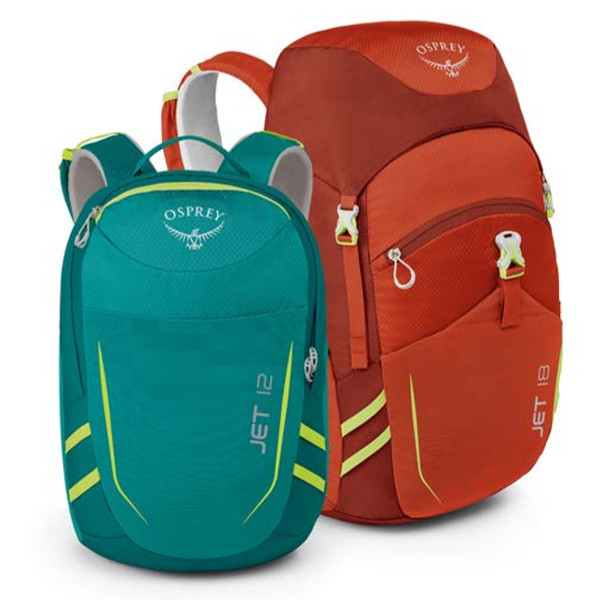 JET
Jet is the perfect pack for little adventurers. We've made sure that adventure essentials are easy to grab, with stretch mesh side pockets, stretch front and harness pockets.
From £45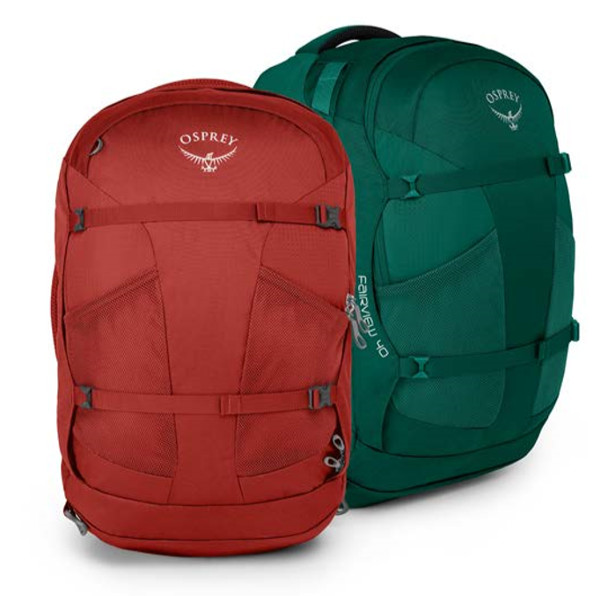 FARPOINT 40 & FAIRVIEW 40♀
If you're searching for the ideal wanderlust gift then the Farpoint 40 and women's specific Fairview 40 are the perfect packs. The EU Carry-On ready Farpoint and Fairview can be packed like a suitcase and carried like a backpack.
£100
STOCKING FILLERS & GIFTS UNDER £20
Are you hanging up your stocking on the wall? These useful organisational, pretoection and travel accessories make the perfect stocking fillers.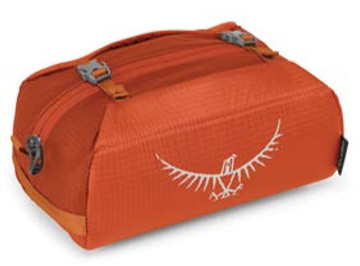 UL PADDED WASH BAG
£15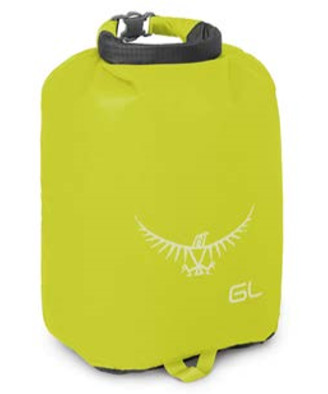 6L UL DRYSACK
£10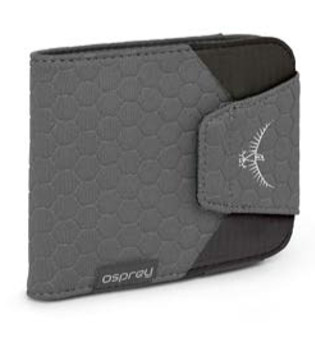 QUICKLOCK™ RFID WALLET
£20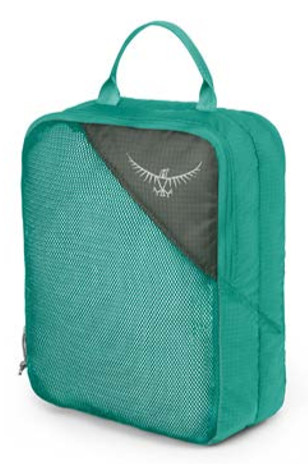 UL DOUBLE SIDED PACKING CUBE M
£16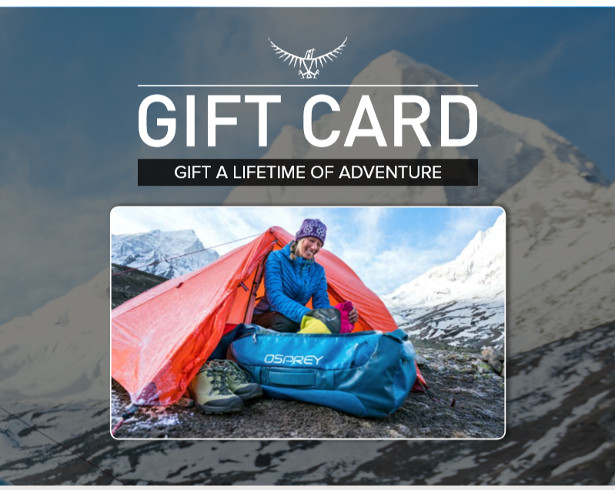 If you're unsure of which pack or accessory to wrap up this Christmas then have no fear! An Osprey Europe Gift Card means you're still able to give the gift of adventure.
Osprey was born in California, 1974, at the seat of a single sewing machine, with a head full of ideas and a desire to design & build innovative backpacks to the highest quality. Today Osprey products continue that pioneering spirit, being used on the highest mountains to the remotest islands and everywhere between.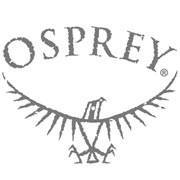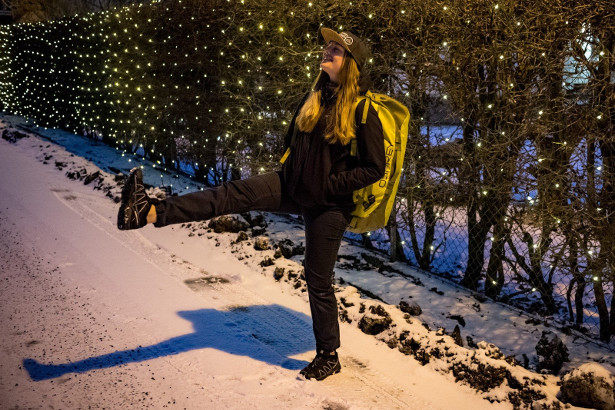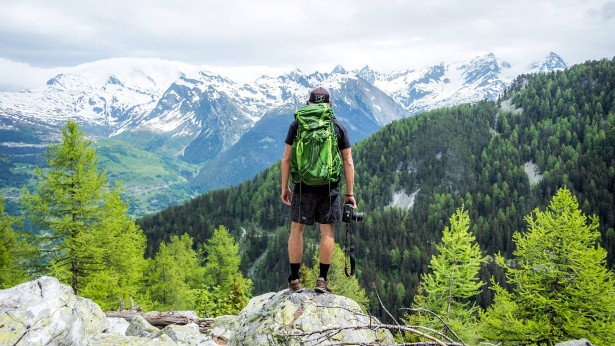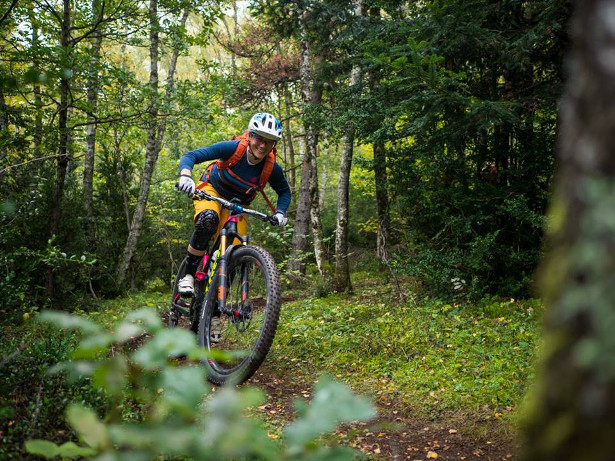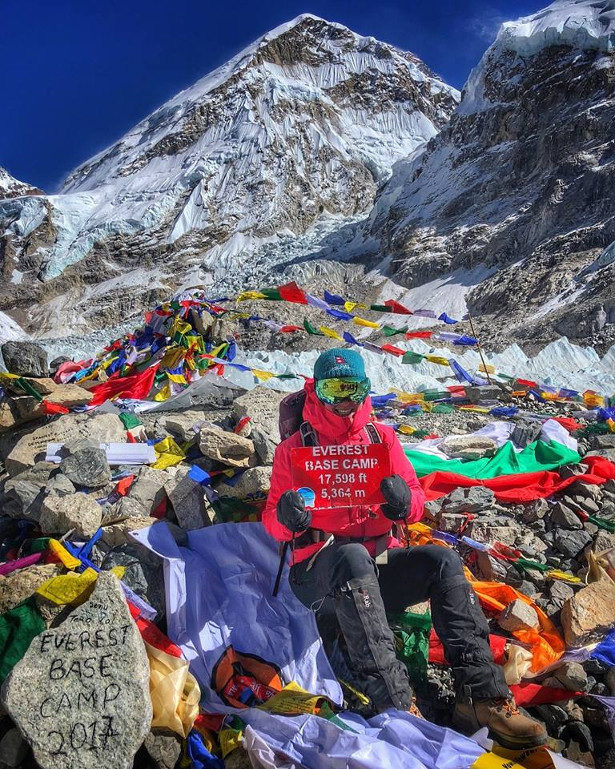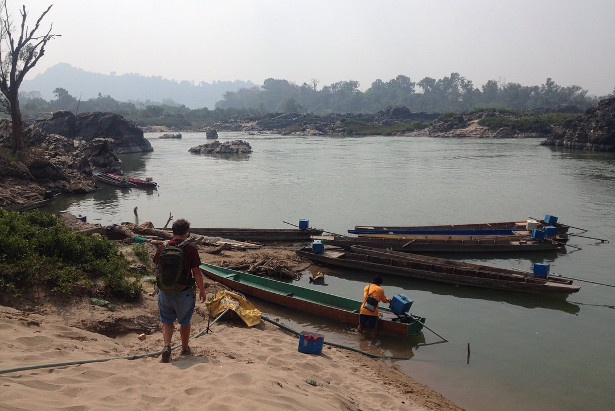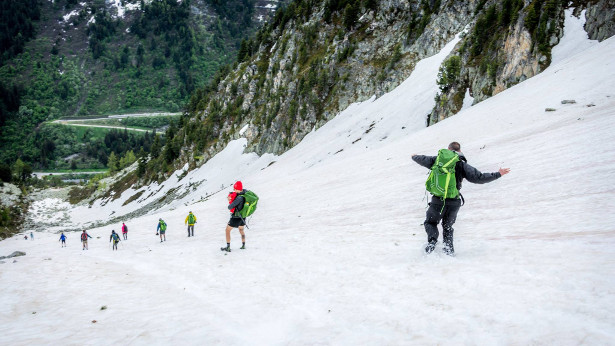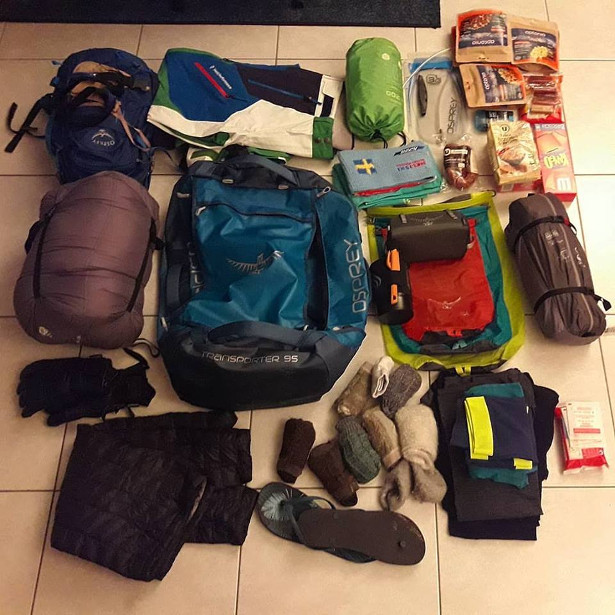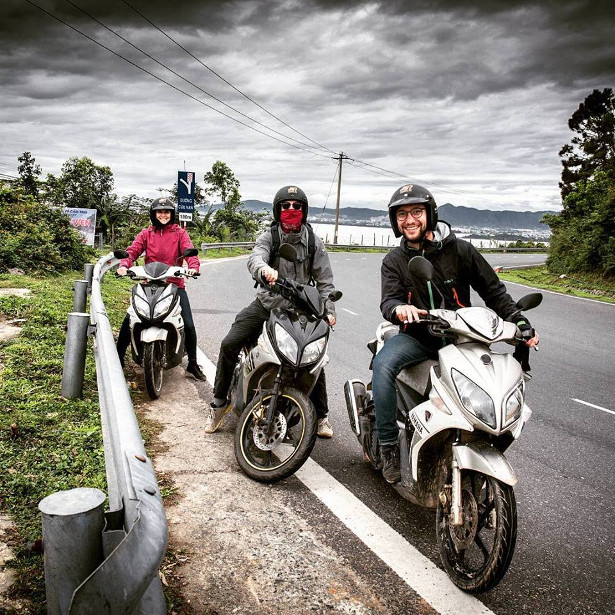 NEW HEALTH & FITNESS GEAR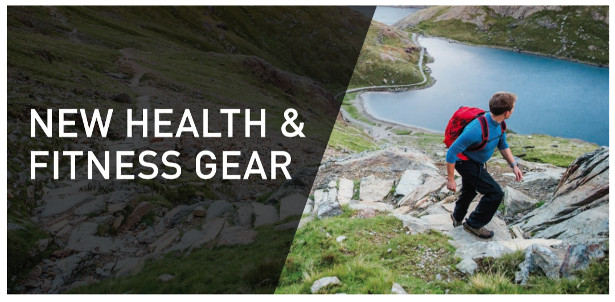 INSTAGRAM | FACEBOOK | TWITTER | YOUTUBE | PINTEREST
Hitting your fitness goals can be tough. Whether your training for a mountainside ultra or just trying to get out on your bike more, Osprey's range of active packs will help you achieve a PB no matter the sport or intensity.

KATARI & KITSUMA♀ HYDRATION
when the name of the game is staying hydrated in a range of activities, Katari and the women's specific Kitsuma are the ideal packs to carry. Combining an integrated hydration bladder with great fit and comfort, these packs help you to push your limits.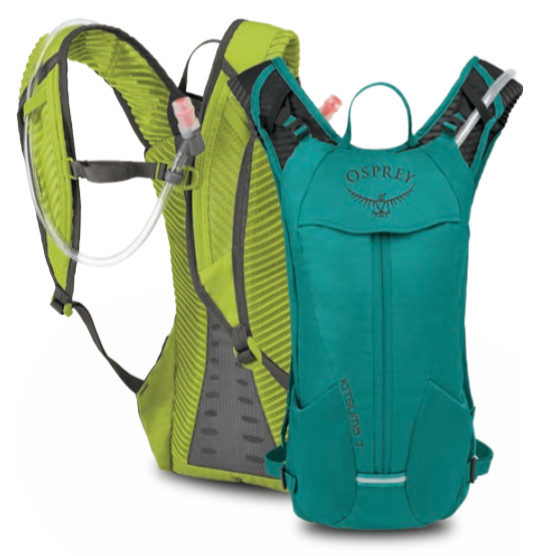 Hydraulics™ LT Reservoir Included
AirScape™ Backpanel
Highly ventilated low profile harness
DURO RUNNING
The Duro series boasts a range of running solutions for both the long and short distance training. With integrated hydration options and discrete pockets, you'll be able to run further and faster for longer.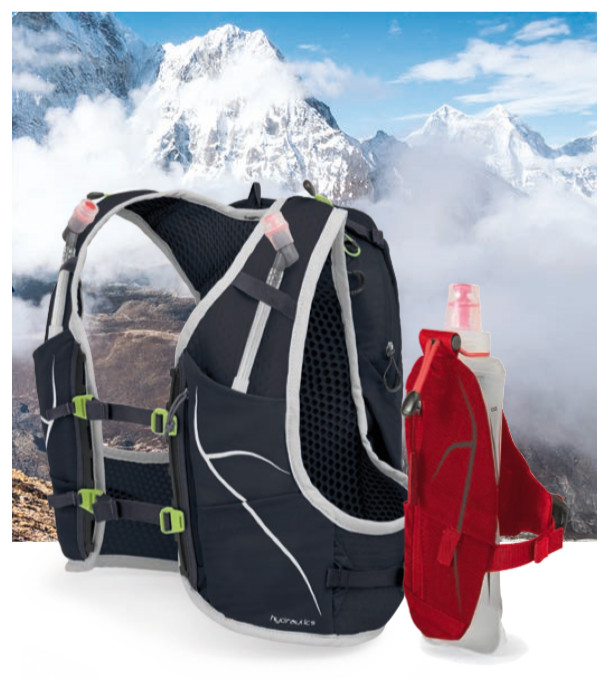 Hydraulics™ included
Vest and waist running solutions
Discrete zippered pockets
From £22
SYNRO & SYLVA♀ MULTI-SPORT
Syncro and the women's specific Sylva are the ideal Multi-Sport packs to wear in warm weather. With a highly ventilated AirSpeed backsystem and lightweight design, you'll be comfortable no matter how hard you push yourself.
AirSpeed™ backsystem
Integrated & detachable high vis raincover
Lidlock hike helmet attachment
From £70


RAPTOR & RAVEN♀ BIKING
Raptor and the women's specific Raven are premium bike hydration packs that will keep you pedalling until sunset. Featuring integrated hydration, a close and stable fit, and a low-profile design this is the biking pack for the dedicated mountain rider.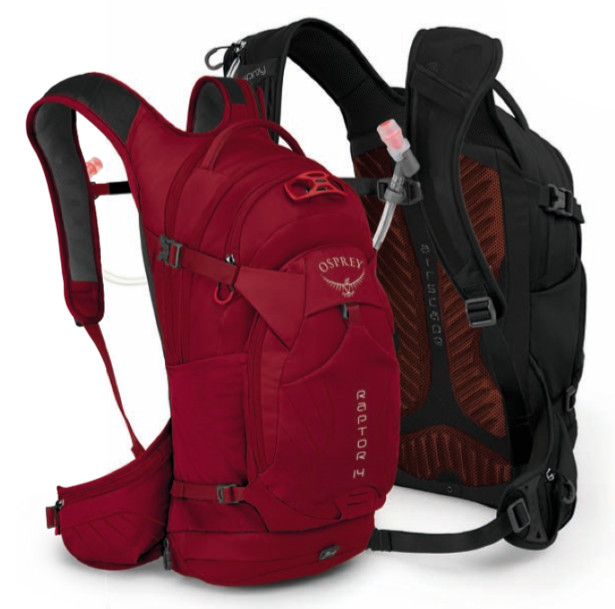 2.5L Hydraulics™ LT reservoir
Biostretch™ hipbelt and harness
Integrated roll-out ToolWrap™
From £110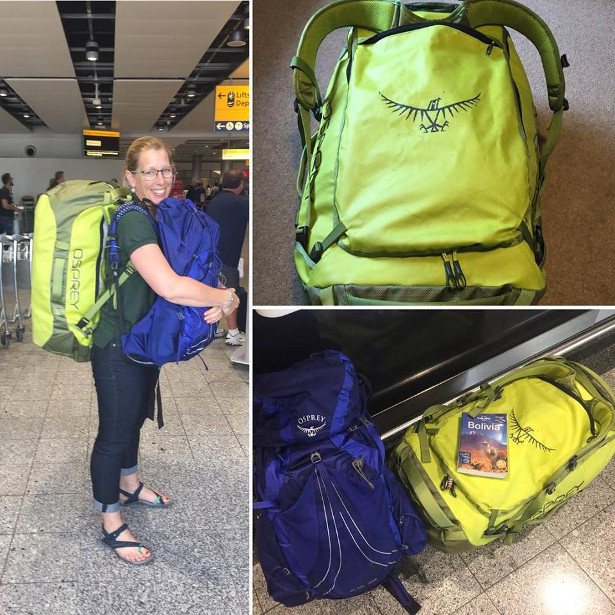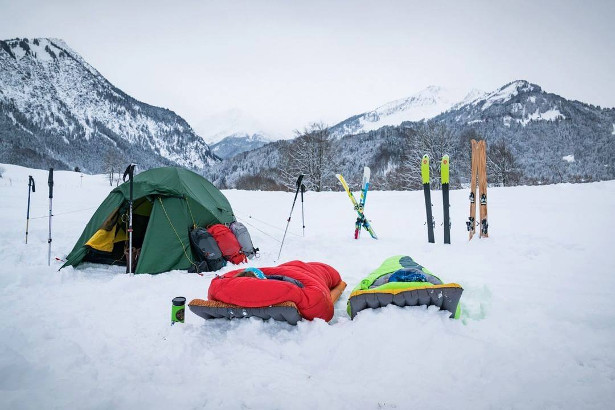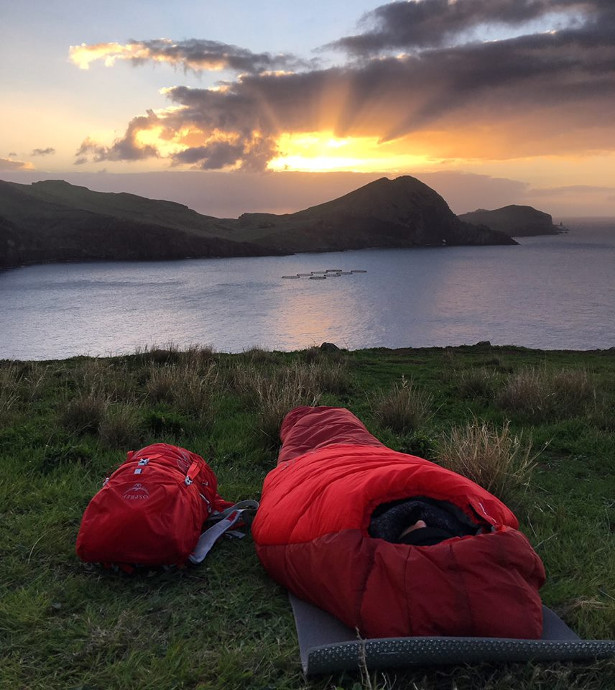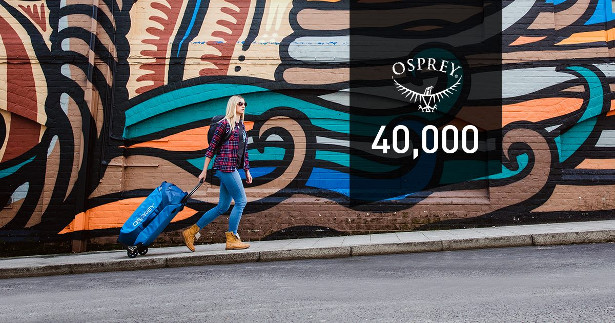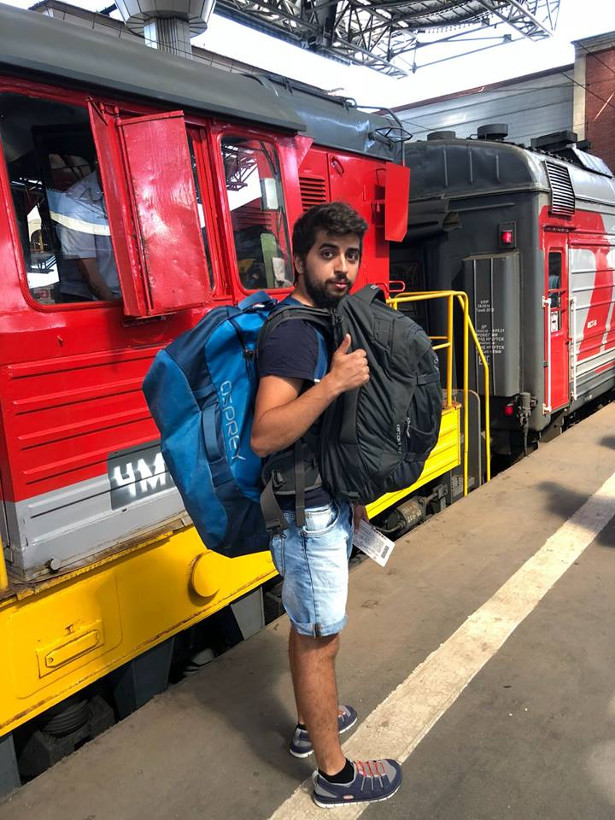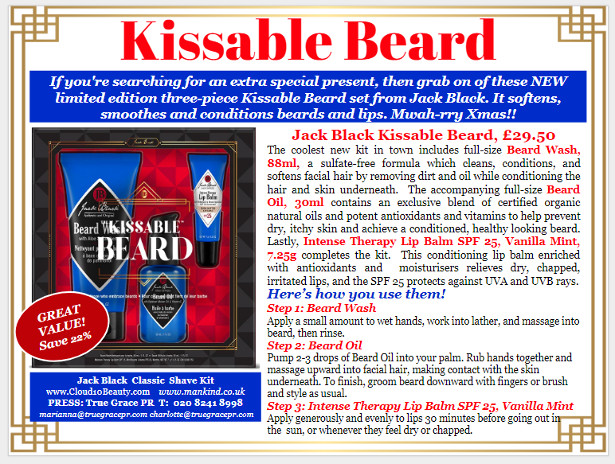 GIVE THE CHRISTMAS GIFT WHICH LASTS A LIFETIME – FITNESS
The Max Trainer M7 from Bowflex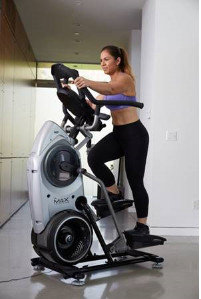 Give a Christmas gift which will last a lifetime – the gift of fitness – with the ultimate fitness machine from Bowflex – The Max Trainer M7. https://www.fitness-superstore.co.uk/bowflex-max-trainer-m7.html
There's no need to head out into the cold to hit the gym, when you can simply jump onto your new machine at home, and commit to only 14 minutes a day of a specially designed HIIT workout to achieve a fitter, leaner and more toned body.
The new Bowflex Max Trainer M7 is a unique piece of exercise equipment which combines the full body workout of an elliptical and the calorie scorching power of a stepper to offer an effective home workout in just 14 minutes. The low-impact, smooth motion of the machine brings the benefits of interval training by working different speeds and effort levels for a total body workout.
Designed around High Intensity Interval Training (HIIT), the 11 workout programs on offer combine hard work with rest periods for a maximum training effect. The new special Smart Max™ function also learns your specific fitness levels and caters burn rate targets to your ability, while still challenging your overall fitness.
WORKOUTS
Designed to maximise your training, the MAX Trainer M7 features 11 engaging workouts, including the 14-minute MAX Interval™ workout. Designed for ultimate calorie burn in quick-speed time, this revolutionary programme uses intervals to keep your body guessing. The result is efficient calorie burn and an incredibly motivating tool that pushes you to challenge yourself in every workout.
With other programmes including Fat Burn, Stairs, Calorie Goal and more, there's plenty to keep you engaged.
KEY FEATURES
The M7 features 20 electronically adjustable resistance levels. Easy to adjust, with one-touch buttons located on both the console and next to the static handlebars, you get an incredibly effective, calorie-scorching workout, whilst going easy on your joints.
The highly motivational Burn Rate dial shows you your personalised target burn rate and actual burn rate simultaneously to keep you motivated to succeed. You can also see your, time, speed, distance and heart rate thanks to contact handlebar sensors. Plus, thanks to Bluetooth Smart Technology, you can sync to the free Max Trainer App™ for even better workout tracking.
Comfort is paramount on the M7. Sport performance pedals are extra wide and made of stainless steel for optimal support, and the gym-quality, sculpted, dipped moving handlebars provide maximum flexibility. With a very slim footprint, the MAX Trainer M7 is ideal for the home too. It fits compactly into virtually any room in the house.
Available exclusively in the UK from Fitness Superstore, the Bowflex MaxTrainer line of products retails from £999.00 to £2,500.
For more information on the Bowflex Max Trainer M7 please visit https://www.fitness-superstore.co.uk/ or https://m7.bowflex.com/bowflex/
GREENALL'S CELEBRATES HANDCRAFTED
SKILL WITH BATH RUGBY PARTNERSHIP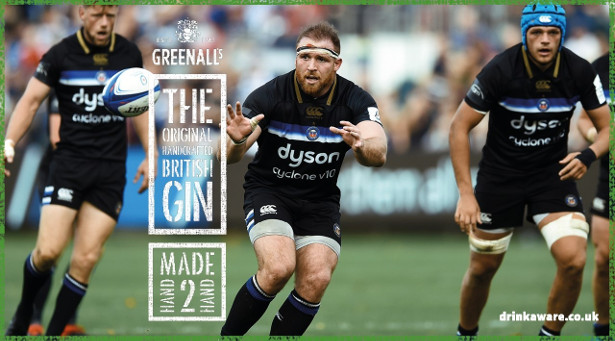 FACEBOOK | INSTAGRAM | TWITTER
Greenall's Gin has signed a multi-year brand partnership deal with Bath Rugby, as it aims to highlight the team work and handcrafted skill involved in making the award-winning original London Dry Gin.
The new partnership unites two icons in their respective fields, renowned for their longstanding heritage and commitment to consistent excellence, achieved through their shared values of teamwork and skill.
Greenall's Gin presence will be evident throughout the Rec, the home of Bath Rugby; as the official gin partner, Greenall's will be served across all bars with its Original London Dry Gin, best-selling Wild Berry Gin, Sloe Gin and recently relaunched ready-to-drink range all on offer. Further visibility will be assured through point of sale materials and extensive branding throughout the grounds.
Greenall's – which earlier this year launched a new global marketing platform, 'Made Hand 2 Hand' – will also team up with the Bath Rugby Foundation – a charity which works with the community in Bath and surrounding areas to enhance the lives of young people through sport – with 5p for every serve of Greenall's purchased at the Rec going to the charity. Supporters will learn of their contribution to the charity on specially-designed cups which will outline the partnership and donation for the duration of the deal.
Russell Kirkham, UK Marketing Director at Quintessential Brands said: "We're delighted to be bringing Greenall's together with Bath Rugby to celebrate our shared values of teamwork and handcrafted skill. We share a commitment to achieving consistent excellence – for Bath Rugby, that's working together on the field to win every match, and for Greenall's, it's our distilling team working hand in hand to ensure the outstanding quality for which Greenall's Gin is renowned is evident in every bottle. We're looking forward to working hand in hand with Bath Rugby in the years ahead and providing their supporters and visiting supporters with quality gin experiences to match the quality displays provided by the Bath Rugby team on the pitch."
"We also hope to bring more in the way of donations to the Bath Rugby Foundation through our activity and look forward to supporting the charity and the important works it does in the local area into 2019 and beyond."
Ben Wells, Chief Commercial Officer at Bath Rugby commented: "We are delighted to join forces with Greenall's. There is a natural affinity between the two parties when it comes to heritage. The combination of rich history and an award-winning range of offerings provides a solid foundation to build a long-lasting relationship. We are pleased to offer rugby supporters the chance to experience this quality first-hand."
The partnership will be supported by PR and social media campaigns throughout the partnership and extends to the On Trade and the Off Trade, with a focus on outlets close to Bath Rugby, in the coming months.
Owned by Quintessential Brands Group, winner of the International Spirits Challenge Gin Distiller of the year 2018, Greenall's is made at G&J Distillers in Warrington, the world's oldest continuous gin distillery. Greenall's 'Made Hand 2 Hand' global campaign celebrates Greenall's legacy and status as The Original Handcrafted British Gin and highlights the techniques and processes that go into creating one of the top-selling London Dry Gins.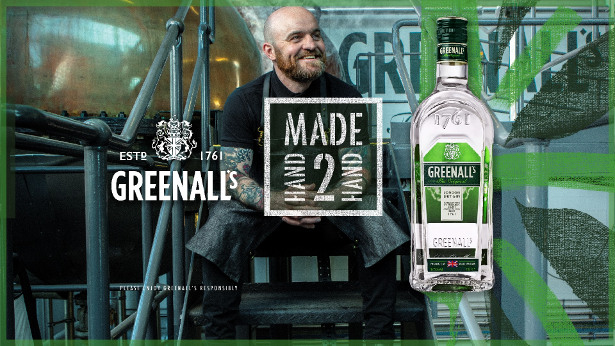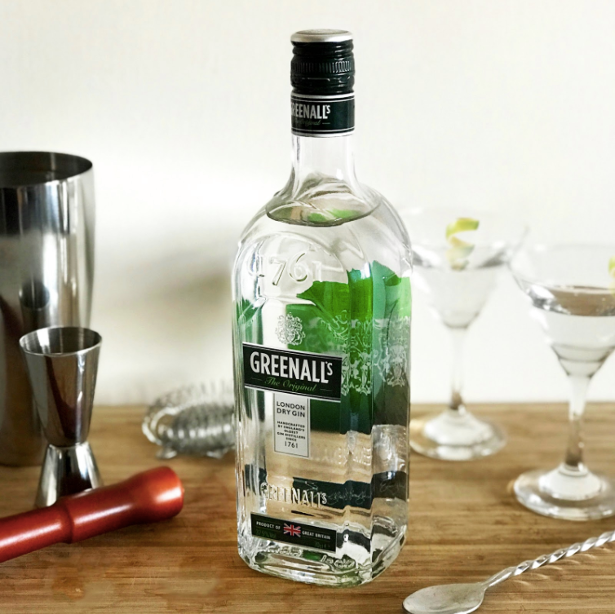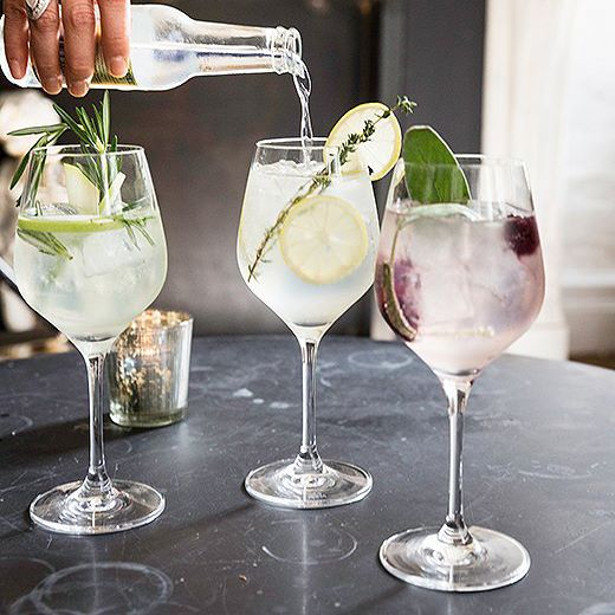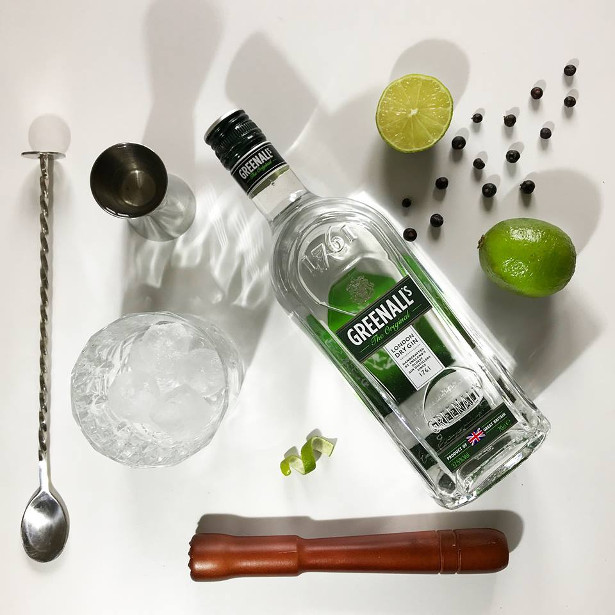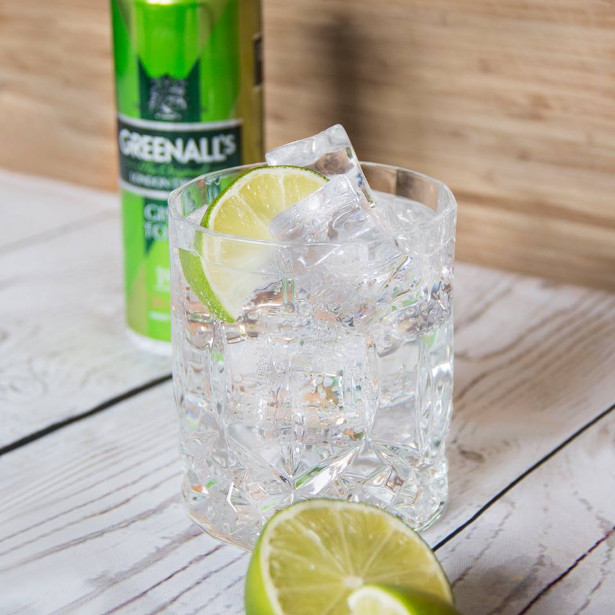 Made in Chelsea's Lonan O'Herlihy
shares his ultimate home HIIT workout
Learn the secrets of the PT's workout regime
Lonan O'Herlihy, @theposhpt and Made in Chelsea star, combines his favourite moves into a workout that can be done anywhere, anytime
The innovative workout shows how any household object can be used as a weight, O'Herlihy's training session features Sony's newest wireless speaker – the SRS-XB501G – to help his followers work up a sweat whilst listening to the bassy beats
Workout includes toe taps, one-arm push-ups and Russian twists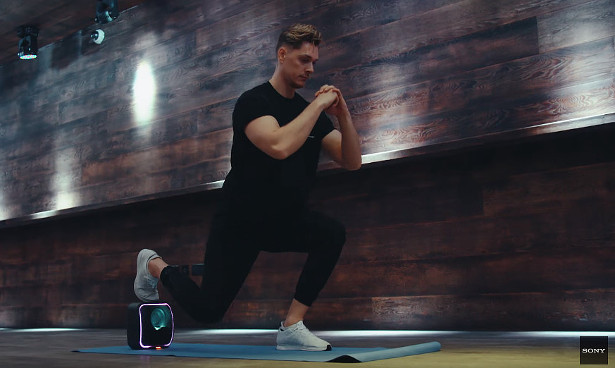 For a workout in the comfort of your own home, Lonan O'Herlihy has unveiled his latest HIIT workout using household items as handy equipment including Sony's new speaker as a portable weight. With its combination of bassy sound and portability, it compliments his workout blend of speed, endurance and strength.
The 20-minute workout will get any pulse racing. To try the workout,
The high-intensity session includes eight high-octane exercises, which can be tailored in length of time and weight to work up a sweat:
One arm push-ups
Knee push-ups
One arm kettlebell swings
Squat with shoulder press
In-and-out squat jumps
Rear raised leg lunges
Russian Twists
Toe taps
The workout makes full use of the product's key features, including; handle for easy use, EXTRA BASS™ sounds and line lights to bring the beat to life and keep the pace going, durability which means he can incorporate it into any exercise, splash proof capabilities and the Google Assistant feature which allows him to switch up the playlist with his voice – leaving him to continue the workout.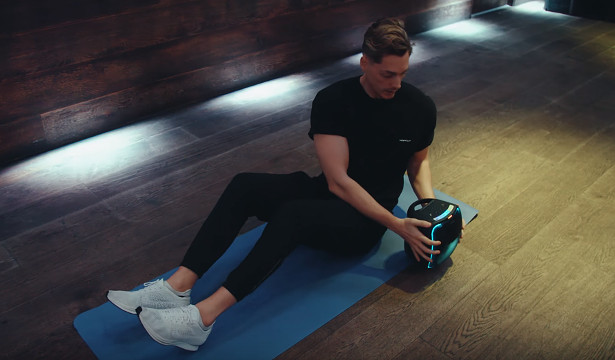 Lonan O'Herlihy comments: "The beauty of a HIIT workout is that it doesn't take up too much time, and you can do it with minimal equipment. I wanted to provide a workout that really focused on both of these aspects. Using Sony's XB501G portable speaker was a great way to showcase how easy it is to use items in your home as weights, rather than having to buy something specifically for a workout."
Lonan's tips for an effective HIIT workout:
Keep your HIIT to a maximum of 30-minutes, after that you'll start to lose your form leaving you prone to injury.
Pick the right kit for you – the joys of HIIT are that you can work out your intensity, so don't worry about investing in all the kit right away.
Always warm up and cool down for at least five minutes before and after your HIIT workouts. It's important to not just stop after HIIT as that can leave you feeling lightheaded, so cool down gently afterwards.
Keep the intensity high throughout – Music is a great way to keep your energy levels up and give you a beat to work to, pick bassy music for the best results and turn it up!
Make it fun! The Sony XB501G speaker also has line lights which flash in time with the music, making it even easier, and more fun, to stick to the beat and work through your session.
The SRS-XB501G portable party speaker comes in black or blue, is priced at approximately £300 and is available now.
goTenna Mesh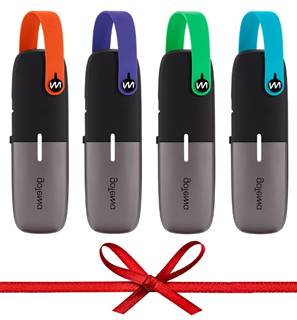 goTenna Mesh is a ground-breaking small gadget that pairs to your phone to create your own signal that allows you to access text and GPS with no service required. Its revolutionary mesh networking privately and automatically relays messages through other devices to extend beyond point-to-point range; the bigger the network, the stronger the communications.
It has a MRP of £199 and is available from https://gotenna.com/ now and Amazon.
You can also watch goTenna Mesh in action here: https://www.youtube.com/watch?v=Ite5XEN9u-k