The perfect stocking filler: LG XBOOM Go PL2 Portable Bluetooth Speaker
Available in three colours (mint blue, bubblegum pink, sour yellow), this powerful little portable speaker packs a punch with Meridian Audio Technology, 5W output, IPX5 for weather-proof enjoyment, and 10 hours of battery life – the perfect stocking filler for kids and adults alike.
• RRP: £49.00
• Available from: Amazon and AO

The perfect gift for those on the go: LG HBS-FN6 TONE Free Wireless Earbuds
Keep in the Christmas spirit anywhere, any time with LG's new TONE Free Wireless Earbuds. Available in either a sleek black or white design, the earbuds feature premium Meridian audio technology, noise reduction and echo cancellation, ambient sound mode to hear your surroundings, long-lasting battery life (up to 18 hours on the go) and fast charge (Just 5 minutes of charging will give you 1 hour of playtime). The earbuds also feature industry-first UVnano sanitising technology in the case, killing 99.9% of bacteria whilst charging your earbuds.
• RRP: LG HBS-FN4 – £99.99, LG HBS-FN6 – £149.00
• Available from: Both models available on Amazon and Very
For those wanting a more powerful portable speaker: LG XBOOM Go PL7 Portable Bluetooth Speaker
Keep the Christmas hits coming all night long with the top-of-the range PL7, boasting a 24 hour battery life, LED lights which pulse and change colour to the beat of your music, and big bass thanks to Dual Passive Radiators and Meridian Audio Technology.
• RRP: £169.00
• Available from: Amazon and AO
The gift for gaming fanatics: The LG UltraGear 27GL850
For an unparalleled gaming experience, you can't go wrong with the LG UltraGear 27GL850, especially alongside the brand-new PlayStation 5 for a gamers dream Christmas gift. With NVIDIA® G-SYNC® Compatibility, Nano IPS 1ms speed, 144Hz Refresh Rate and FreeSync™ technology, gaming is fluid, has high resolution and fast response time so gamers are ready for immediate action.
• RRP: £449.00
• Available from: Currys PC World
The gift for the busy fashionista in your life: LG F4V909WTS Washing Machine
Give someone the gift of time this year with a washing machine that does everything! With its AI DD (Artificial Intelligence) technology, it analyses the material of load and selects a custom, tailored wash cycle, keeping your clothes looking better for longer. It can perform a gentle yet thorough wash in just 39 minutes, and you can even control it from your phone via the LG ThinQ app.
• RRP: £699.00
• Available from: John Lewis & Partners, Hughes and Currys
The gift for the whole family: LG NANO 90 LED TV
Christmas would be nothing without your favourite film or holiday special, so give your family a premium viewing experience with LG's industry-leading LED TV – the NANO 90. LG's Nano Accuracy delivers a true 4K HDR experience with a wide viewing angle, meaning there won't be a bad seat in the house this Christmas!
• RRP: 65-inch available from £1,499.00
• Available from: John Lewis & Partners, Hughes and AO
The gift for sports, gaming, and entertainment fanatics: LG OLED CX TV
The latest and greatest iteration of LG's incredible OLED TV collection, the award-winning LG OLED CX makes the ultimate present for those who are seeking a best-in-class viewing experience, be it sports, gaming, or films – available in a range of sizes from 48" to 77" to suit any home.
• RRP: 48-inch available from £1,499.00
• Available from: John Lewis & Partners and Currys
The gift for music and interior design lovers: LG SN11RG Soundbar
This Christmas there is no need to compromise on style when blasting your favourite holiday songs! The sleek LG SN11RG combines Meridian's leading audio technology along with Dolby Atmos and DTS:X for a totally immersive listening experience. For the interior design fanatic, the soundbar can also be mounted flush to the wall.
• RRP: £1,499.00
• Available from: John Lewis & Partners, Hughes and Currys
The gift for those who work and play on the go without compromise: LG Gram (2020) Laptop Range
The world's lightest laptop series brings together beautiful, durable design and ultimate portability without sacrificing performance. As well as packing a powerful punch and stunning visuals, the LG Gram boasts up to 19.5 hours of battery life, giving users the freedom to work on multiple files, edit images and videos or simply sit back and watch their favourite Christmas classics wherever they are. Available in 14, 15 and 17-inch models, there is an option to suit anyone.
• RRP: 14-inch available from £1,349.99
• Available from: Amazon
The gift for perfecting those Christmas party outfits: LG Styler
Welcome guests in from the cold and care for their clothes with the revolutionary Styler – LG's all-in-one clothing care system, keeping all clothes and wearables hygienically clean and looking their very best. At the core of the Styler is LG's TrueSteam™ technology, which eliminates over 99.9 percent of the germs and bacteria found in clothing and home furnishings, as certified by the British Allergy Foundation. With a sleek and minimalistic design, the wardrobe integrates seamlessly anywhere in the home, as well as carefully caring for a range a clothing materials with its four different modes that cater for any and every material.
• RRP: £1,899.00
• Available from: John Lewis & Partners and AO
Mjølner, a Viking Inspired restaurant in Sydney and melbourne have just published our first book THE VIKING FEAST. You can check it out here:
shop.speakeasygroup.com.au/products/the-viking-feast-book?variant=32244959150114
it's a pretty unique gift (and book) and they also have an ULTIMATE VIKING PACKAGE that includes drinking horns and more as well. see more here >- shop.speakeasygroup.com.au/apps/bundles/bundle/40567
The Viking Feast – by Mjølner
The ultimate recipe book for modern day Vikings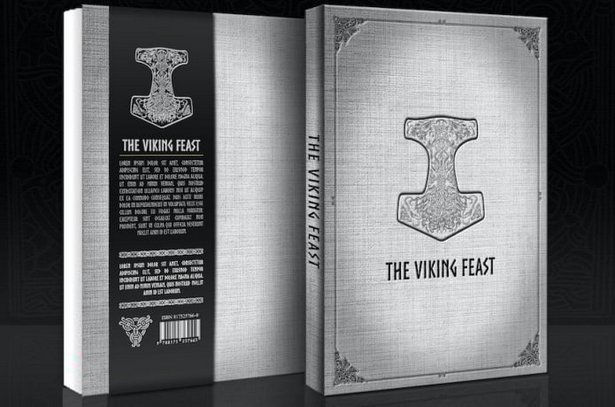 Overview
From the creative clans of Mjolner, Viking inspired restaurant and cocktail bars, comes The Viking Feast – an immersive recipe book that allows the magic of Mjølner's food, cocktails and story telling to come to life in your home. Featuring over 80 recipes from the kitchens and bars, The Viking Feast will be jam packed with all the ingredients needed to recreate the feasts of Valhalla at home.
Who Are We?
Mjølner is a Viking inspired restaurant and bar created in Thor's image. Thor, the Viking God of thunder, has moved to earth to protect the world from evil. He misses the camaraderie of home and the feasts of Valhalla so he builds his own feasting hall inspired by the Asgardian feasts and names it Mjølner, after his famous hammer.
The Mjølner experience offers guests a sense of escapism with the enjoyment of fine food and world class drinks in Viking luxe surrounds.
Alongside the modern interpretation of a Viking feast, Norse iconography is carved into shields, drinking horns, axes and ornate handmade knives – presented to each guest in a leather knife roll (choose your weapon!). The dining rooms, moody and majestic are filled with museum grade artefacts, hand carved timber tables, animal hide wall hangings and seats, antique swords, leather booths and cast iron cages home to top shelf whiskies.
The inspiration behind Mjølner came from The Speakeasy Group's owner and director, Norwegian born Sven Almenning. Growing up surrounded by Norse mythology, Sven and business partner Greg Sanderson set out to create an earthly nod to the feasting halls of Valhalla, transported in time to the 21st century.
Why a recipe book?
The intention of this recipe book is to immerse the magic of Mjølner's food, beverage and experience into your homes and allow you to create a Valhalla style feast of your own. It's the perfect gift for anyone who enjoys dining at Mjølner, or who have an interest and passion for Vikings and Norse Mythology
Why crowdfund?
In order to avoid traditional avenues of publication where our precious, albeit slightly crazy creative content and stories may be watered down, Mjølner will be raising funds in order to self-publish – and ensure Owner and Directors Sven Almenning and Greg Sanderson can sneak in their signature swearing in somewhere….
What is actually going in the book?
Recipes from the kitchens and bars – some of which have been as well guarded as the Bifrost Bridge since Mjølner's respective openings in Sydney in 2017 and Melbourne in 2018, The Viking Feast will be jam packed with all the ingredients needed to recreate a Viking Feast at home.
Carefully curated by Mjølner Head Chefs; the talented Joachim Borenius (Sydney) and Andrew Wright (Melbourne), The Viking Feast will guide you through mains dishes of bird, beast, fish and veg as well as shared feasts including roasted bone marrow, gravlax and our signature Trenchers complemented by impressive sides and desserts.
In addition, our award winning bartenders Alissa Gabriel (Sydney) and Alex Boon (Melbourne) will be sharing the secrets behind Mjølner's most creative and tasty libations.
The book will also heavily feature Norse Mythology, symbology and story telling through original artworks and writing.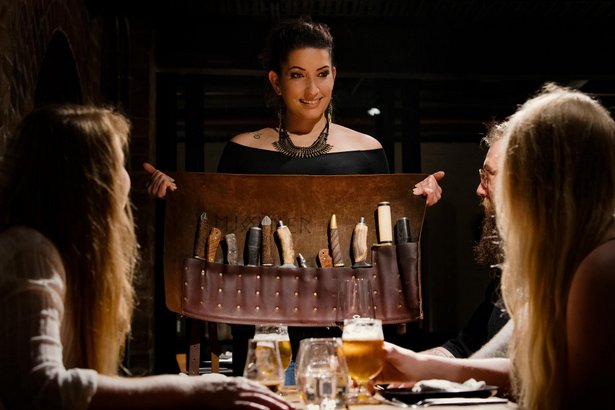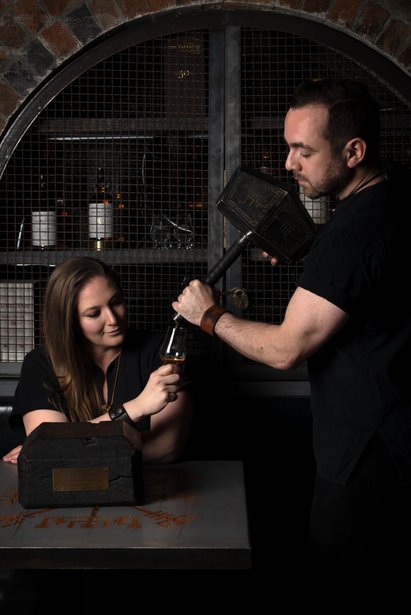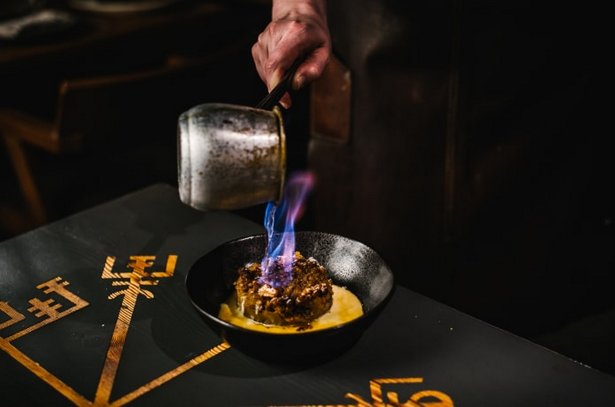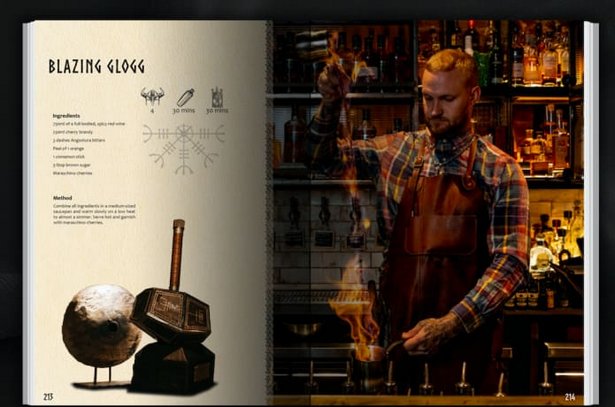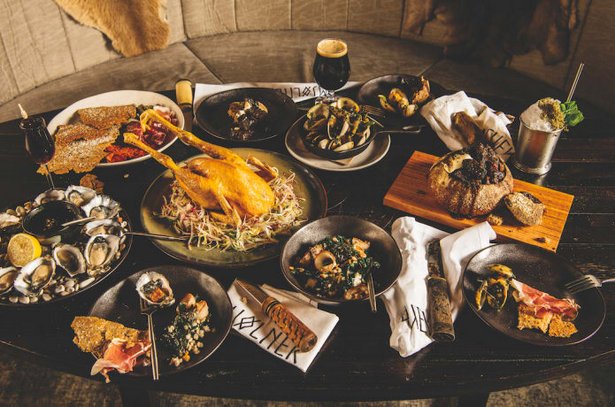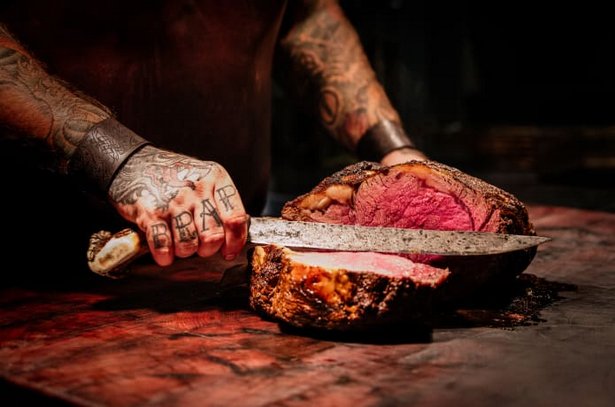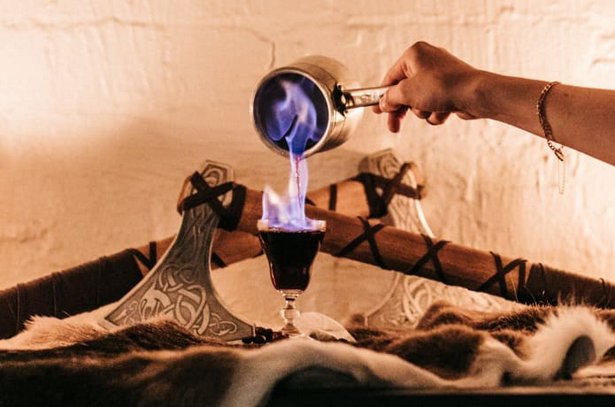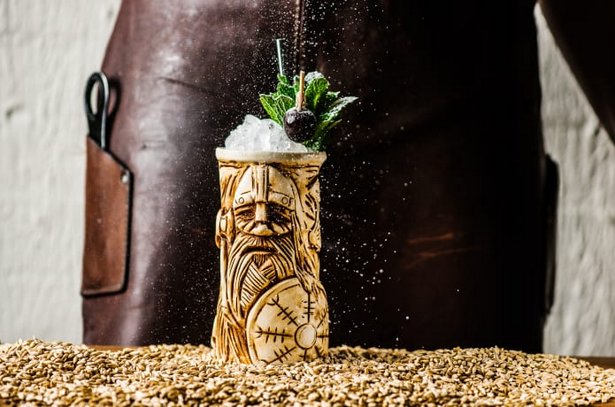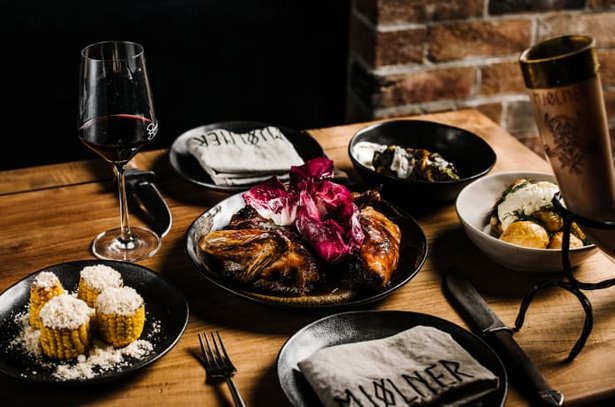 Sushi Daily partners with rugby legend Jonny Wilkinson to launch kombucha health drink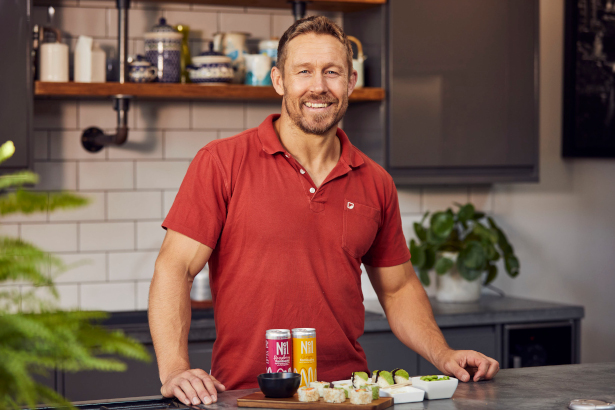 International sushi franchise, Sushi Daily, has partnered with rugby legend Jonny Wilkinson to launch two kombucha health drinks at its counters in Waitrose stores across the UK.
No.1 Living Kombucha is a living, unpasteurised drink inspired by the former England World Cup winner.
Packed full of live cultures it is created by fermenting tea and billed as a tasty alternative to sweet fizzy drinks, coffee or alcohol – and is good for gut health.
Sushi Daily's UK Managing Director Ian Roberts commented: "Sushi Daily as a brand has always been connected with healthy food choices and so bringing No.1 Living Kombucha to our 95 counters in Waitrose stores across the UK is a wonderful addition for our loyal customers.
"Kombucha is growing in popularity around the world and the fact this product is developed and promoted by a sporting legend and role model such as Jonny Wilkinson is exciting. We are delighted to partner with him."
Wilkinson, who famously scored the winning drop-kick in the last minute of the World Cup Final against Australia in 2003, added: "As a professional athlete I quickly realised that our bodies are the result of what we eat and drink. When we improve the quality of what goes in, we automatically improve our wellbeing.
"I believe that even the smallest changes to our diet can help to us to tune in with ourselves and the world around us, and No.1 Kombucha is inspired by this idea.
"So, I'm delighted No.1 Kombucha will now be available through Sushi Daily which shares our vision of healthy eating and living."
Sushi Daily, a KellyDeli brand with over 800 counters in 11 countries, will stock two flavours of No.1 Kombucha in the UK: Ginger Kombucha with Turmeric, and Raspberry Kombucha with Pomegranate. Both will retail at £2.10 for a 250ml can.
For more information, please visit www.sushidaily.com.
SLOE OR NO? THE LATEST ON TREND DRINKS TO SIP THIS CHRISTMAS FROM ALDI

New festive serves Aldi's Premium Sloe Gin and Non-Alcoholic Rhubarb & Ginger Gin
cost 50% less than competitors
The Christmas season brings a wonderful variety of festive flavours for shoppers to try. For those shopping at Aldi, they won't be disappointed by two new options sure to satisfy traditionalists and non-drinkers alike – perfectly priced for the Christmas season.
As we've seen sales of low and no alcohol drinks increase by 30% year-on-year, with shoppers spending approximately £5.4 million on alcohol-free spirits[1], it's becoming crystal clear Brits have an unquenchable thirst for no-low options. Aldi's own botanical gin range, Haysmith's, has recently welcomed its Non-Alcoholic Rhubarb & Ginger Spirit for under £10! This non-alcoholic spirit can be served with a premium tonic and a garnish of lime to help enhance the rhubarb and ginger notes. At a bargain price of £9.99 it beats competitors such as Seedlip by over 50%![2]
For those officially embracing the thicker jumpers and looking for bottles with a more traditional flavour, Aldi's new Haysmith's Premium Sloe Gin is bursting with rich fruit flavours and is sure to warm you up. Another addition to the supermarket's Christmas spirit offering, it provides a subtle yet complex taste and slices the price of competitors, retailing for only £13.99[3].
Both available now, these gin favourites are ever so opposite, but sure to prove popular for UK shoppers this festive season:
Haysmith's Premium Sloe Gin, £13.99
Haysmith's Premium Sloe Gin is made only from hand-picked, wild sloes, steeped the traditional way in London Dry Gin and left to mature. Rich and warming, it's best described as full of plummy and dark, fruity notes with a juniper-dry gin finish.
Haysmith's Non-Alcoholic Rhubarb & Ginger Spirit, £9.99
The elegantly smooth and complex taste you experience when sipping Haysmith's 0% Rhubarb and Ginger is best described as bursting with flavours of fruity, rhubarb, spicy ginger and classic juniper. A complex yet easy drinking, low calorie alternative to alcohol, serve simply with premium tonic, ice and a slice of lime.
Head to Aldi stores or online at www.aldi.co.uk now to purchase one of these unique and on-trend tipples.
Stirling Distillery Has Christmas sorted, gift packs new gins and Sons of Scotland whisky range. www.stirlinggin.co.uk/shop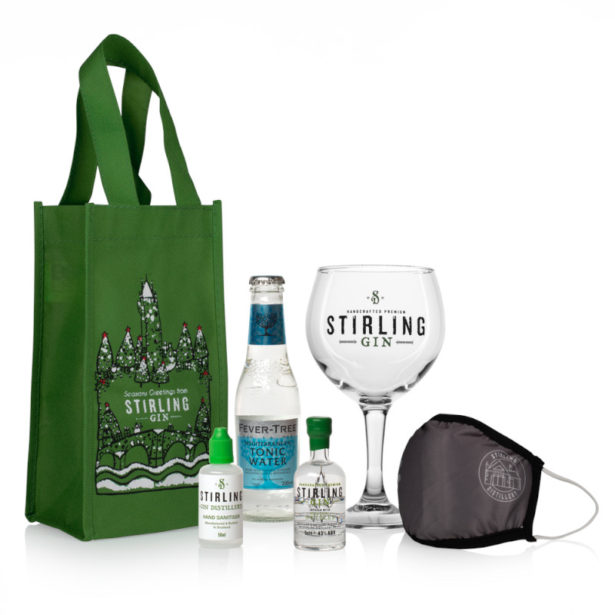 All created and developed on Stirling Castle rock in their re developed building from 1888
Stirling Distillery creates delicious spirits in the heart of Scotland's most historic town. Tours, tastings, masterclasses and gins schools run all year round.
Highball, Copa, Stirling, Christmas Bundles
Christmas Jutco Bag, Minis & Sons Of Scotland The Arngibbon & The Cashly Whisky's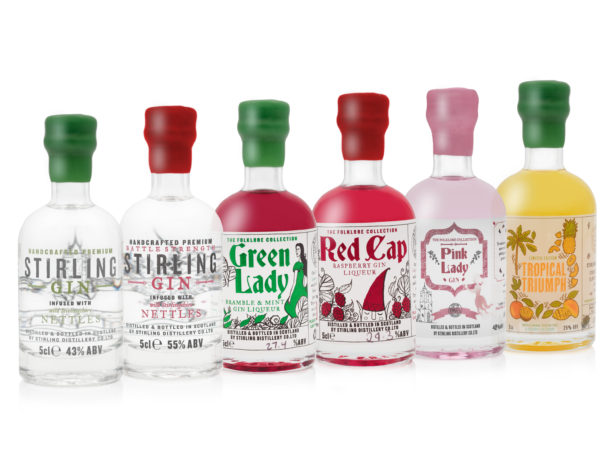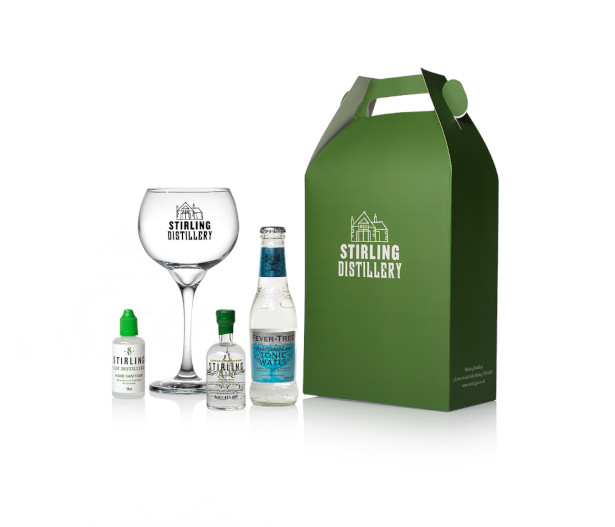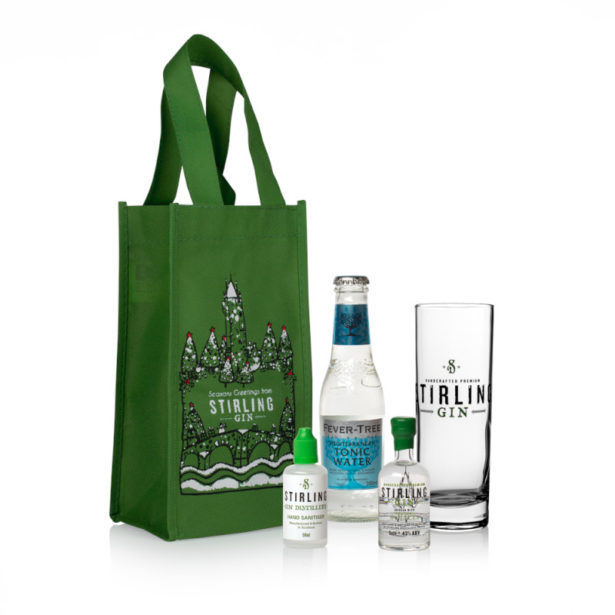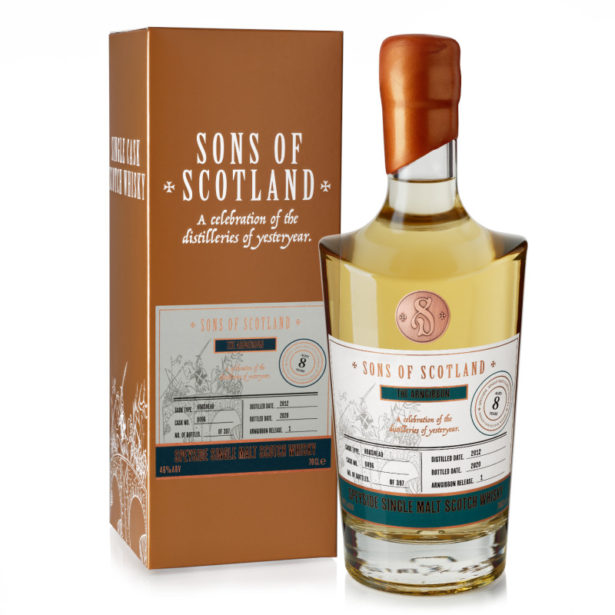 Recipe | Fruit Bowl Celebrates Its 20th Birthday With New Celebration Cake!
A brand new recipe for Fruit Bowl's Birthday Cake, as they celebrate their 20th birthday of putting the fun back into fruit!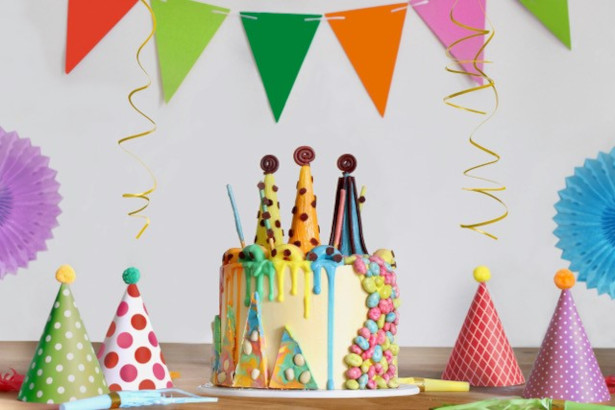 FACEBOOK | PINTEREST | INSTAGRAM | TWITTER
Designed to get any celebration started, Fruit Bowl's Birthday Cake is packed full of exciting, bright and tasty decorations that are super simple to make – sure to wow any little one at a stay-at-home celebration!
The four layer cake is covered in white chocolate icing, and adorned with a rainbow drip, doughnuts, decorated pretzel sticks, chocolate shards, and a wave of Fruit Bowl's new Dino Yogurt Eggs, all topped off with ice-cream cone party hats!
As the UK's leading fruit snacks and treats company, the Fruit Bowl Birthday Cake's decorations are made using Fruit Bowl's range of treats and snacks, including Fruit Peelers, Fruit Flakes, Yogurt Flakes as well as the new Dino Yogurt Eggs – simply choose your little one's favourite flavours to make the cake extra special.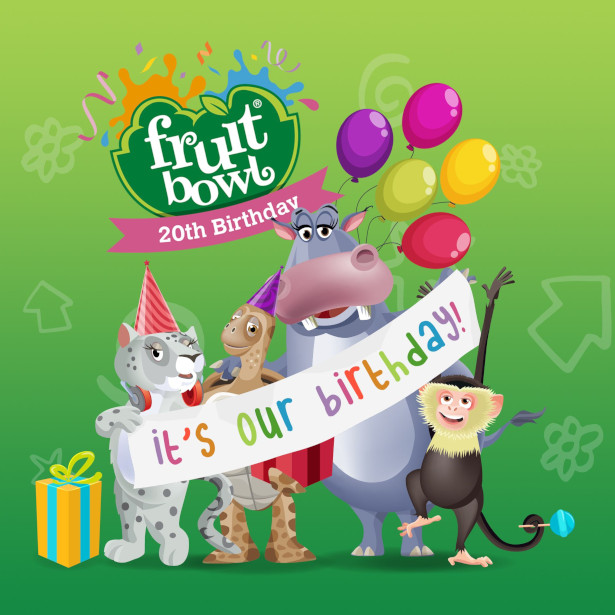 As part of their 20th birthday year, Fruit Bowl have launched Dino Yogurt Eggs, as well as a nationwide competition offering one lucky class a Fruit Bowl Back To School party – so it's celebrations all round!
Fruit Bowl's products are available in Morrisons, Sainsbury's, Tesco, The Co-Op, Asda, Waitrose and on Ocado, as well as on the Fruit Bowl website.
Fruit Bowl Birthday Cake
Makes 1 x 4 layer 8" Cake
For the sponge:
450g unsalted butter, softened
450g caster sugar
8 large eggs
450g self-raising flour
2 tsp baking powder
120ml semi skimmed milk
4 individual packets Fruit Bowl Fruit Flakes, your favourite flavour
For the icing:
800g white chocolate
400ml double cream
To decorate:
500g white chocolate
5 tbsp vegetable oil
5 different gel food colours (e.g. www.sainsburys.co.uk/gol-ui/Product/cake-decor-rainbow-cake-colour-gels-50g)
3 Ice cream cones
1 bag Pretzel sticks
5/6 Mini doughnuts (shop bought or homemade)
1 box Fruit Bowl Peelers, your favourite flavour
1 multipack bag Fruit Bowl Fruit Flakes, your favourite flavour
1 multipack bag Fruit Bowl Dino Yogurt Eggs
1 multipack bag Fruit Bowl Yogurt Raisins
1 multipack bag Fruit Bowl Yogurt Flakes, your favourite flavour
Method
1. Preheat the oven to 160°C (fan) and line four 8" cake tins with baking parchment.
2. In a stand mixer or large mixing bowl (using an electric hand whisk), cream together the butter and sugar until light and fluffy.
3. Add the eggs and mix until combined.
4. Add in the flour and baking powder, followed by the milk and mix until no lumps remain.
5. Fold through the Fruit Flakes using a spatula.
6. Divide the batter evenly between the lined cake tins and bake for 25-30 minutes until golden and springy to touch.
7. Allow to cool completely before levelling off if needed.
To make the icing:
1. Heat the white chocolate in a microwave for 30 second increments until fully melted.
2. Pour in the double cream and whisk until thick – like double cream. If your icing is too soft, place it in the fridge for a while and then try whisking again.
For the decorations:
Doughnuts, Pretzel Sticks and Party Hats
1. Melt the white chocolate and divide evenly into 5 bowls.
2. Add 1 tbsp of vegetable oil to each bowl and mix until combined. This will stop it from seizing when you add the colourings.
3. Colour each bowl of melted chocolate a different colour, using as much or as little colouring as you like.
4. Dip your doughnuts in the various colours and sprinkle with Fruit Flakes, pop in the fridge to set.
5. Dip your pretzel sticks in the various colours and sprinkle some with Fruit Flakes, pop in the fridge to set.
6. For the party hats, using a pastry brush, paint your ice cream cones using the different colour chocolates.
7. Place in the fridge to set before applying a second coat and decorating with Fruit Peelers and Fruit Flakes. To make the toppers, roll up Peeler strands, secure with a toothpick and poke through the top of each 'hat'.
For the Chocolate Shards:
1. Line a small tray with baking parchment. Dollop about 4 tsp of each remaining coloured chocolate randomly on the parchment, tap on the work surface and then swirl with a toothpick.
2. Sprinkle the Yogurt Flakes and Yogurt Raisins across the melted chocolate. Put in the fridge until set.
You should have a little left of each colour for your rainbow drip.
To assemble the cake:
1. Spoon about 6 tbsp of the white chocolate icing into a bowl and colour with a little of your fifth colour of food colouring. Set to one side as this will be used to decorate the cake.
2. On a display plate/cake stand, place the first layer of sponge, securing with a little white chocolate icing underneath. Top with an even layer of white chocolate icing before sandwiching with the second layer of sponge. Repeat until all four layers are stacked.
3. Coat the outside of the cake with a thin layer of white chocolate icing before popping in the fridge to set.
4. Once set, cover the top and sides of the cake with more white chocolate icing, making it as smooth as possible.
For the Drip:
1. Take the remaining white chocolate colours from making the decorations, reheat each one for a few seconds in the microwave until runny enough to drip.
2. Drip a little of each colour down the left side of the cake to form a rainbow drip.
For the other decorations:
1. Take the white chocolate icing that was coloured and set aside and form a wavy path up one side of the cake. It doesn't need to be too neat as it is the 'glue' for the Dino Yogurt Eggs. Lightly push the Dino Yogurt Eggs into the icing until completely covered.
2. Cut the doughnuts in half and place them in alternating colours around the top edge of the cake.
3. Place the ice cream cone party hats on top, along with the pretzel sticks.
4. Cut your chocolate into shards and push them into the side of the cake underneath the drips, using a little melted chocolate to secure if needed but they should stick without.
Enjoy!
Recipe from children's fruit treats and snacks brand, Fruit Bowl. For more information and recipes, visit: www.fruit-bowl.com/recipes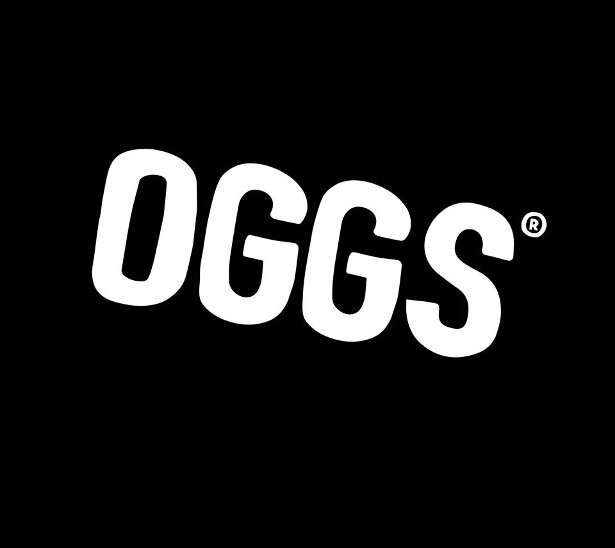 A couple of tasty Christmas treats from OGGS… www.loveoggs.com
OGGS® Mince Pies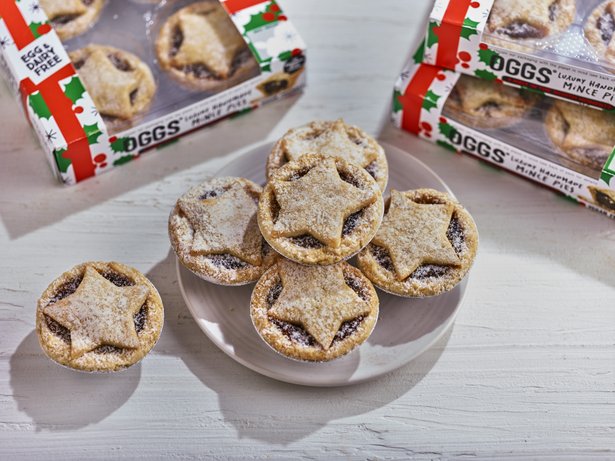 Handmade mince pies from plant-based brand OGGS® without any eggs or butter making them perfect for vegans, flexitarians and anyone who loves a mince pie! These festive fancies are kind to the planet, animals and people and come in completely sustainable packaging.
Supplier: Sainsbury's in store and online
Price: £2.50 for a pack of 4
OGGS® Chocolate Celebration Cake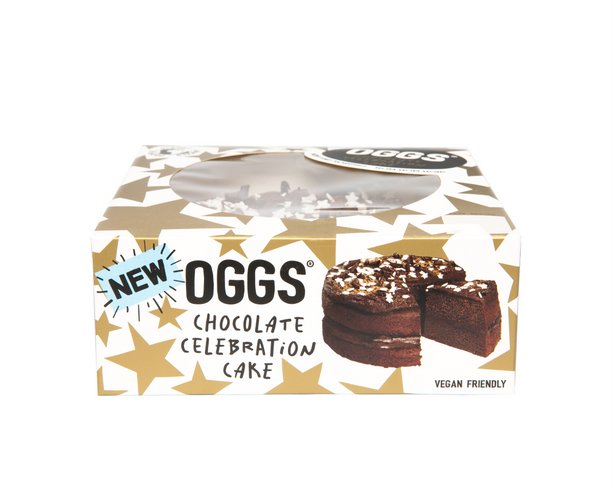 A great alternative to the traditional Christmas cake or mince pies is this Chocolate Celebration Cake from OGGS. This vegan friendly chocolate sponge cake is filled and topped with chocolate fudge frosting and finished with chocolate curls, edible stars and festive gold shimmer.
Supplier: Waitrose in store and online
Price: RRP £8.00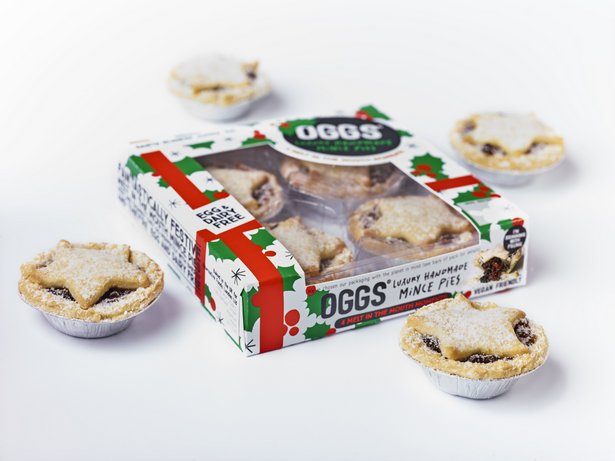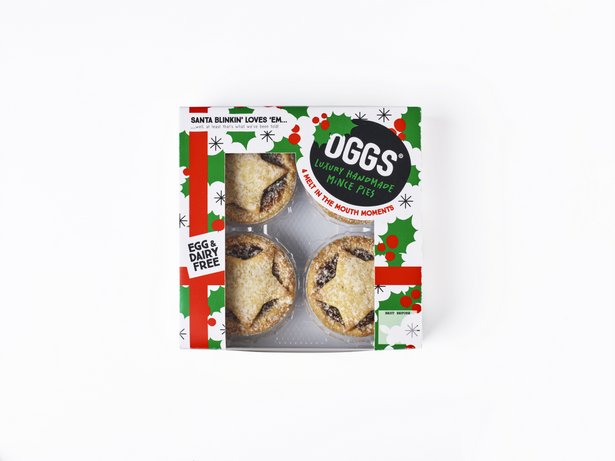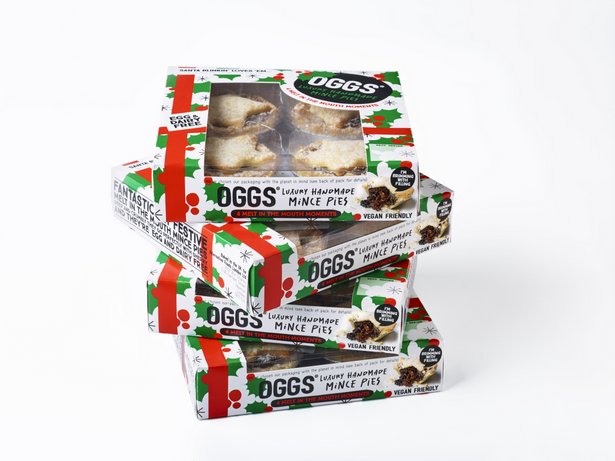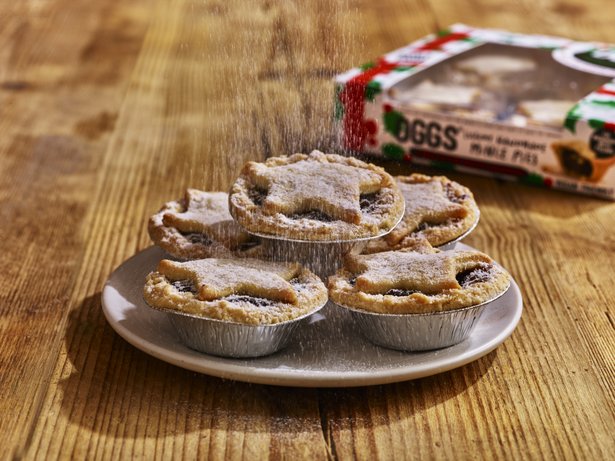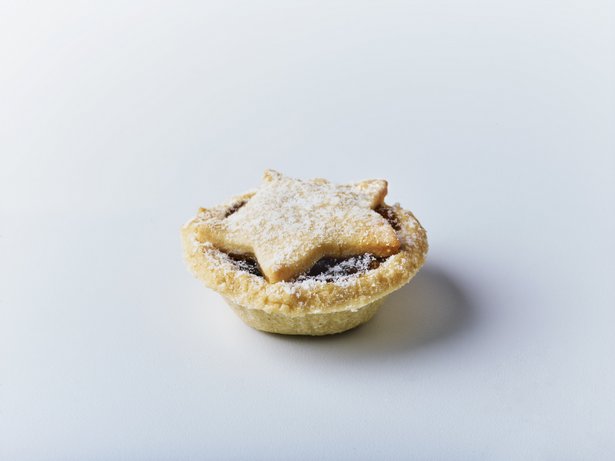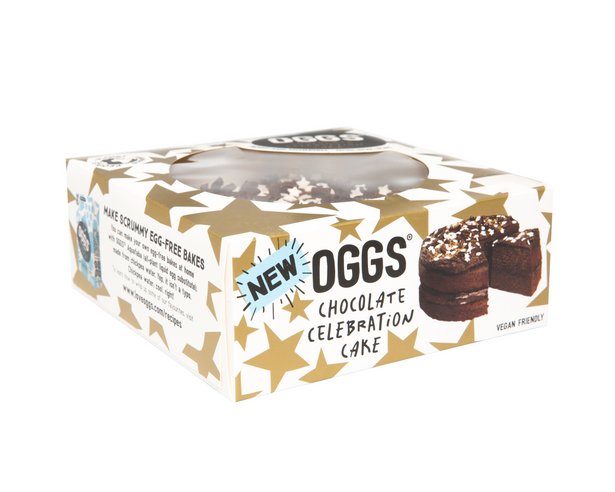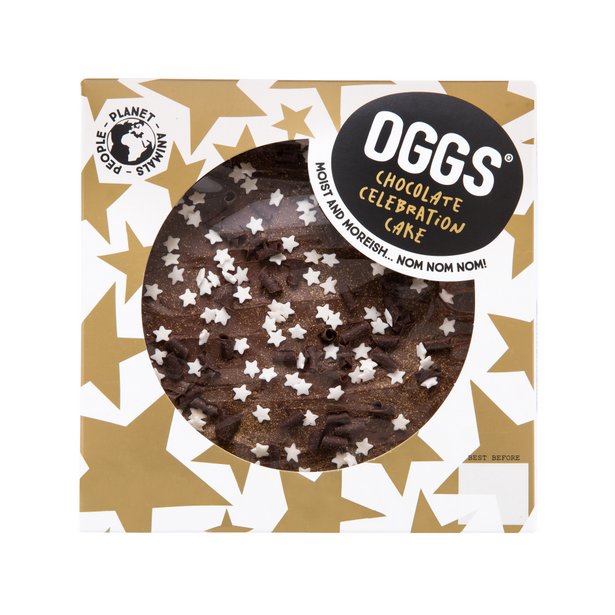 Planet Organic plan for Sustainable gift hamper rush as the UK plans for lockdown Christmas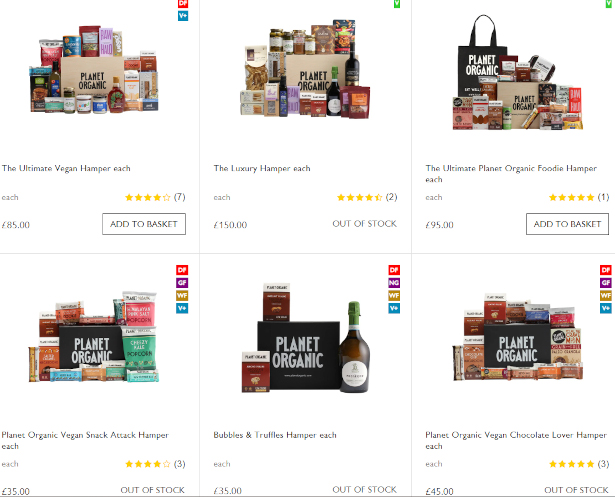 Planet Organic, the UK's first organic supermarket, has included a Sustainable Living range of products in its 2020 Christmas range. It is expecting a surge in demand for ethically-sourced, environmentally sound and sustainable products this year thanks to the latest news. The range includes vegan, gluten-free and keto diet Christmas hampers and has coincided with a new website providing nationwide delivery. The range, available for next-day delivery, includes everything from natural candles and reusable containers to organic hampers and gift boxes for those on vegan, vegetarian and
other sustainable diets. It also takes in health, wellbeing and beauty with a range of eco-friendly cruelty-free makeup, skincare treats, toiletries and even scents and perfumes. 2020, it seems, will be a good year to give Christmas gifts to friends and family we might not be able to be with a clear conscience.
Planet Organic is a one-stop-shop for health food, natural health and beauty products and sustainable living essentials. Its vast range is full of gluten-free, dairy-free, keto, raw food and vegan options, which makes it an ideal place for Christmas shopping this festive season.
www.planetorganic.com/collections/food-gifts-hampers
INTRODUCING COCKTAIL HOUR
Introducing Cocktail Hour, the superior quality cocktail experience brought directly into your home. Available in individual boxes, or as a monthly subscription, Cocktail Hour is the perfect gift to yourself, or someone you love who has incredible taste.
Created by Theatre Producer Douglas McJannet, and Designer Jakki Pay, Cocktail Hour evokes the glamour and endless sophistication of time spent appreciating quality made drinks. With a focus on ease for the drinker, the Cocktail Hour boxes feature pre-mixed superior quality cocktails which are simply poured over ice to be enjoyed.
Douglas McJannet, Founder, said; "Like many people, I have missed some of my favourite luxuries and rituals in 2020. I love the indulgent treat of going out for cocktails, expertly-made and beautifully served. We have recreated the experience at home, of walking into the bustling bar of a high-end hotel, and hearing the evocative clink of glass against ice while an expert mixologist makes your favourite cocktail. Our boxes offer the same sense of indulgence and expectation with high quality cocktails, but also the accoutrements to arouse a classic sensory experience."
Each Cocktail Hour box includes superior quality Buveur cocktails, exclusive Cocktail Hour chocolates (made by Sally Wood of Sweet Theatre), and selected premium savoury nibbles from the UK's finest premium brands. To accompany all this there is a cocktail guidebook and curated playlist from the Cocktail Hour DJ to enhance the drinking experience. Available from www.cocktail-hour.com is:
THE WINTER WONDERLAND CHRISTMAS BOX – LIMITED EDITION 2020 RRP £79.95 incl. delivery
Dreams of a perfect White Christmas, spent decorating the tree with children, and then snuggling under a cosy blanket in front of an open fire?
Perfectly curated, ready to serve cocktails, savoury and sweet nibbles, playlists and recipe tips and to brighten up the long dark nights. The box includes;
4 x cocktails of your choice (select from Buveur White Russian, Buveur Old Fashioned, Buveur Espresso Martini, Buveur Negroni 92.5ml)
2 x 90g Winter Spice Dark Chocolate
1 x 80g Mince Pie Popcorn
1 x Cocktail Hour Nutcracker candle
1 x Olives
1 x Cocktail Hour Food and Drink guide incl. playlist details
Also available are The Lebowski Box, The Mid-town Box, The Soho Box and The Medici Box. Cocktail Hour boxes are available from £49.95. Subscribers receive a monthly discount of 10% and receive a monthly box. (there is an additional 10% off your first box if you order before the end of the year!)
For more information about Cocktail Hour visit www.cocktail-hour.com or join the Cocktail Hour club on Twitter @cocktailhourcb ; Facebook @CocktailHourClub ; and Instagram @Cocktailhourclub.
For further press information and hi res images please contact Helen Trevorrow or Vicky Hague at Green Row Communications on 0794 000 9138 / 07921 060 112 or email helen@greenrow.co.uk
BRIGIT'S BAKERY, best known for their Routemaster buses aboard which they serve afternoon tea, have just launched their latest venture BAKE CLUB .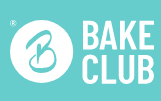 BAKE CLUB is a free app giving users access to some of the world-renowned recipes from Brigit's Bakery with easy-to-follow video tutorials. Users will also have access to the fully comprehensive and hassle-free BAKE CLUB RECIPE BOXES; all the ingredients you need both fresh and dry delivered straight to your door, nationwide within 48 hours.
Link here to download the app – my.bake-club.com/register.
Cheeky Food Co produce a range of authentic Indian pickles, chutneys and sprinkles. They are handmade in small batches to traditional family recipes, are 100% natural, vegan and gluten-free. The jars can be bought individually or as gift sets that can come gift wrapped and with a personal message. Ideal to liven up any cheese board or dry, leftover A picture containing indoor, table, food, sitting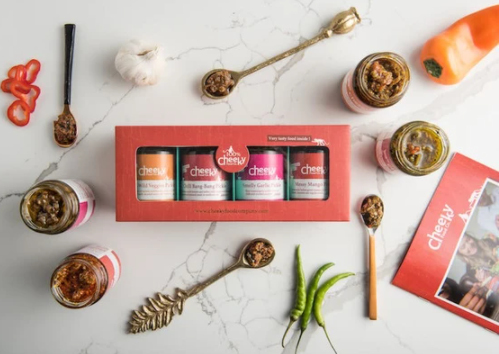 Holy Lama Spice Drops are a 35 strong range of highly concentrated natural extracts of herbs, spices, flowers and fruits. Just one or two drops transform a recipe, cocktail or smoothie with authentic taste and aroma with no grinding, grating, chopping and peeling, no mess and no waste, just instant flavour. Loved by the likes of Nigella, Tom Kerridge and several GBBO finalists and winners, Holy Lama have created different sets specifically aimed at different culinary needs eg BBQ, Curry, Baking, Christmas and Cocktails.
The Wasabi Company is the only grower of wasabi in the UK and as their knowledge of Japanese ingredients and cuisine has developed they have brought key items together in great gifts for any epicurean who'd love to try out a DIY Sushi or Miso experience at home, a Wasabi Starter Kit and much more.
The UK's first carbon neutral CBD company.
HBHM has been launched with a clear focus on being carbon neutral from field to delivery.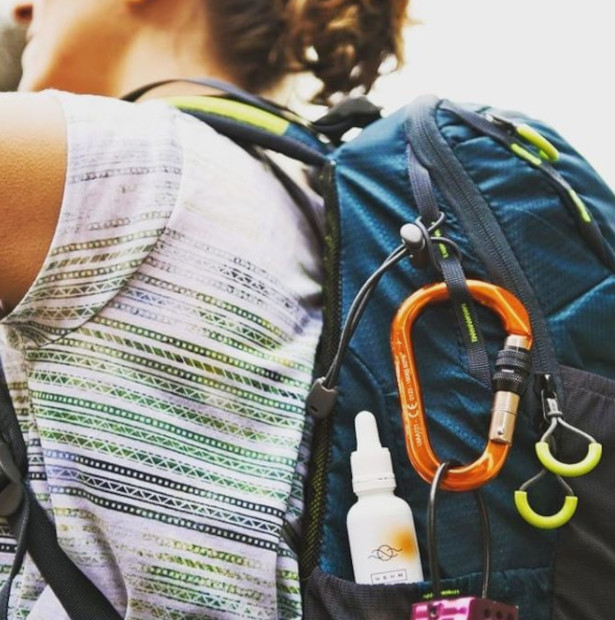 HBHM (Healthy Body Healthy Mind) produces a range of sustainably packaged CBD oils, each containing a 1200mg concentrate of CBD Isolate (cannabidiol isolate) derived from organically grown hemp plants.
As a carbon neutral brand, HBHM will focus on its sustainable output at every level, including using only recyclable materials for its product packaging and using packaging made from recycled materials wherever possible.
HBHM oils are available in Natural, White Peach & Cherry from www.hbhm.com at £45.00 for a 30ml bottle containing 1200mg of CBD Isolate.
The range is designed to be seen as a supplementary addition to a healthy and well-balanced lifestyle.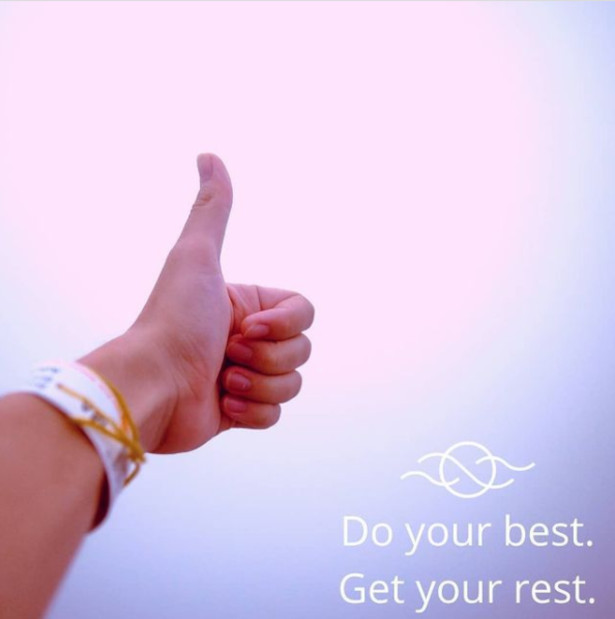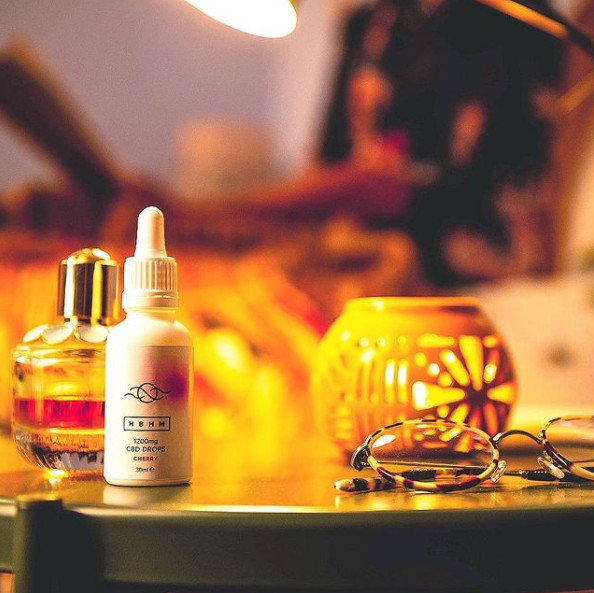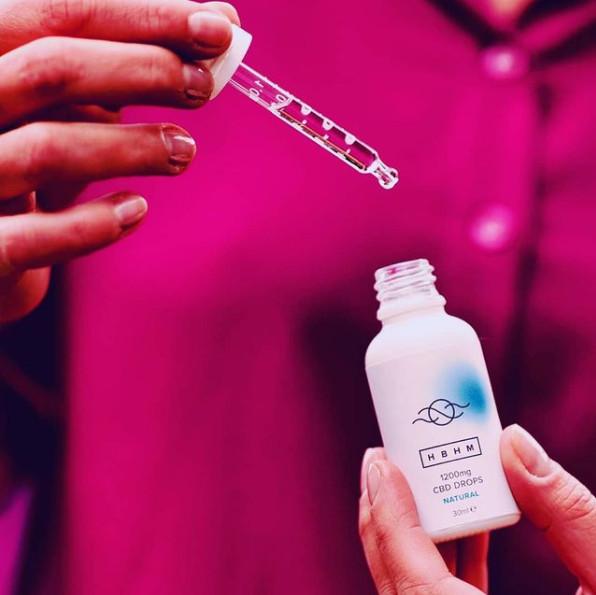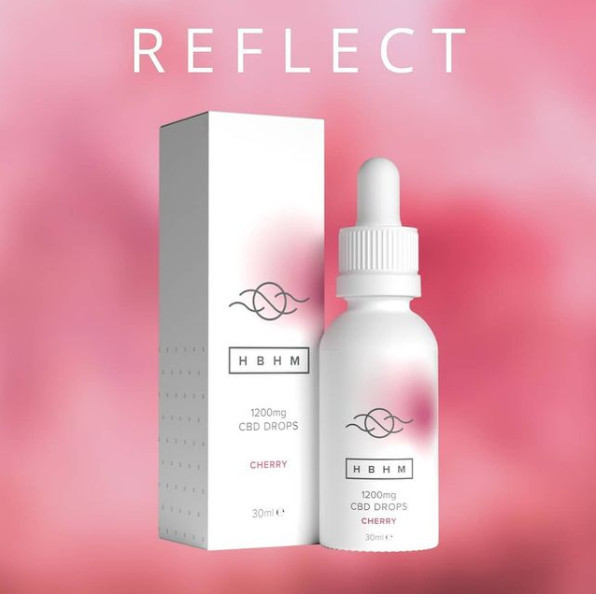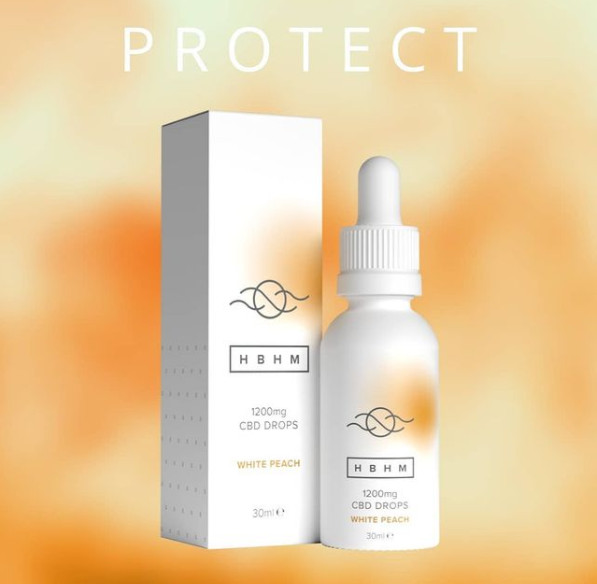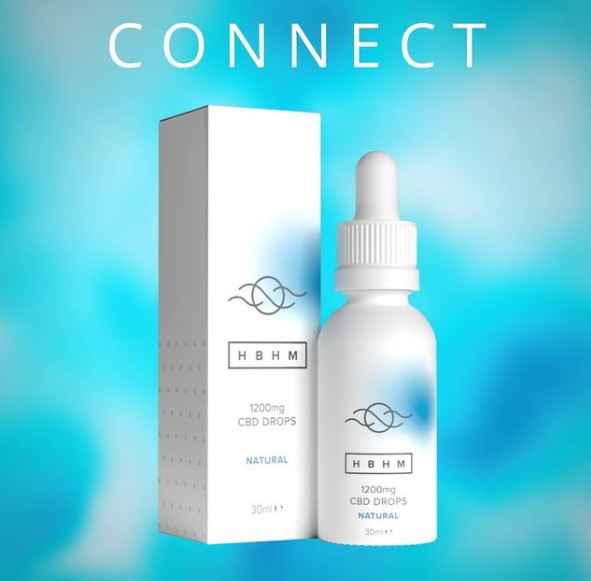 Panto In A Box: Brewgooder launches campaign to support the struggling theatre industry www.brewgooder.com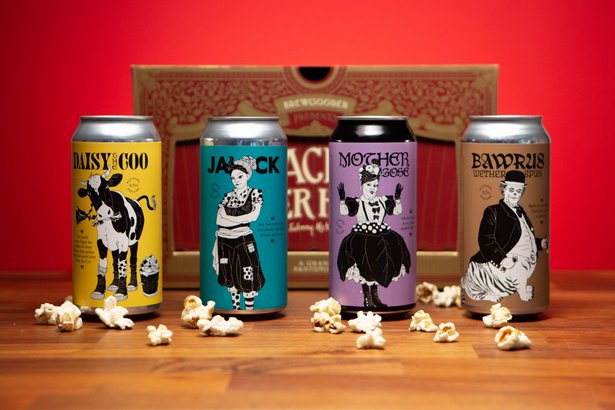 Once upon a time, in a land close to here
An actor was found gazing into a beer
Whilst usually on stage with a face of greasepaint
She's now out of work due to COVID restraints
She's one of so many – 2020's been tough:
The theatre industry has had quite enough!
But Brewgooder has weaved some much needed magic
To make Christmas for actors just a little less tragic…
24th November 2020: Many actors and theatre freelancers have found themselves out of work this Christmas due to the pandemic and the closing of 'non-essential' services such as theatres and entertainment venues.
Scottish purpose-driven beer brand, Brewgooder, which already donates all of its profits to clean water projects, has launched a panto-themed selection box of four beers to raise money to support actors and theatre workers struggling over the festive period.
Each limited-edition 'Panto In A Box' selection pack will include beers from Brewgooder, The Wild Beer Co, Mondo Brewing and The Gipsy Hill Brewing Company, as well as theatre snack favourites from Love Popcorn and Tony's Chocolonely.
Beer lovers will also have the chance to watch an exclusive online performance of an original pantomime, 'Jack & The Beer Hops', written by award-winning Scottish author and playwright Johnny McKnight.
Featuring the characters of Dame Mother Gose, her plucky daughter Jack and their cow Daisy, and 'fatcat' Bawrus Wetherspun, the satirical script will be hosted on the Brewgooder website and will premier on Saturday 12th December for audiences to laugh, boo and hiss at until Dec 31st 2020.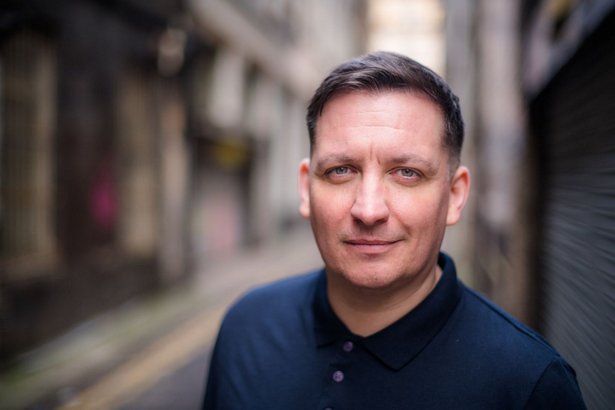 Each 'Panto In A Box' will feature a Jack & The Beer Hops story booklet written by Johnny McKnight where audiences will be able to learn more about each character and the inspiration behind the original performance.
Proceeds from 'Panto In A Box' will be donated to The Theatre Artists Fund, a charity that provides emergency aid for theatre workers and freelancers across the UK who are in need of urgent and critical financial support following the devastating impact of Covid-19.
Brewgooder co-founder James Hughes commented:
"The pantomime industry is the very bedrock of British humour and culture over the festive season, and to see the theatre and arts communities hit with such devastation is heartbreaking. It's never been more important to come together, unite industries and look after one another in these strange times, and with social good at the core of all we do, we felt it was only right to support in any way we can.
We're so excited to have partnered with the legendary Johnny McKnight who has written an original script that incorporates all the elements of panto that we know and love, but with a topical twist. All proceeds from the performance will go towards supporting actors and theatre workers up and down the country and so I can't wait to share this special performance and raise a pint to our beloved British theatre industry."
Julian Bird, Chief Executive of Society of London Theatre and UK Theatre, commented:
"We are so grateful to Brewgooder for this act of generosity, creatively spreading festive cheer while simultaneously providing vital support to struggling theatre professionals across the UK. Since launching in July, the Theatre Artists Fund has provided emergency financial aid to nearly 3000 people, but the demand is still higher than ever, and all donations and fundraising initiatives are hugely appreciated."
The 'Panto In A Box' will cost £20.20 and can be ordered from brewgooder.com where punters will also be able to make a voluntary donation to The Theatre Artists Fund. For the full panto experience, theatre lovers are invited to visit brewgooder.com/panto from the 12th December.
So let's raise a glass and a smile and a cheer
And shout 'it's behind you' to a horrible year!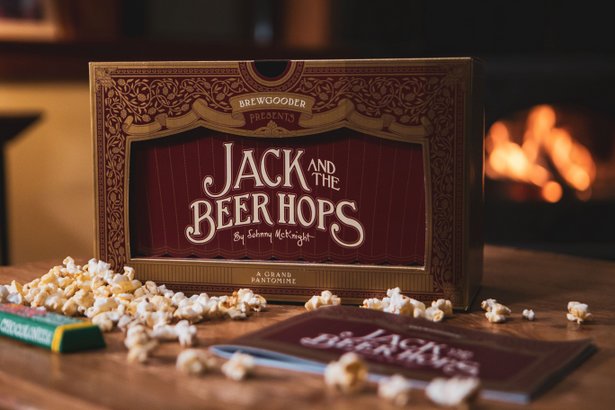 Brillat-Savarin Affiné Aux Truffe from Paxton & Whitfield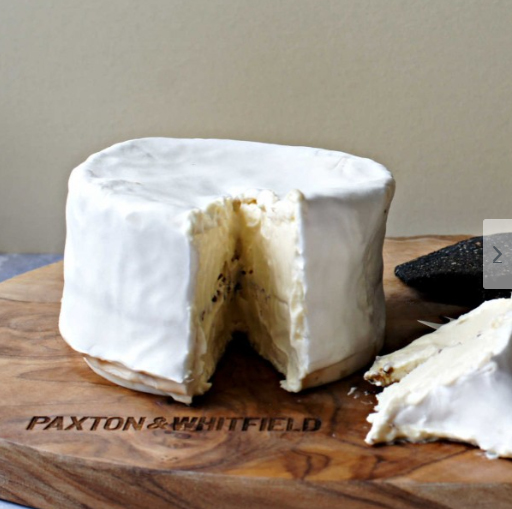 Brillat-Savarin Affiné Aux Truffe (£15.75/200g) (Unpasteurised, traditional rennet) www.paxtonandwhitfield.co.uk/shop/fathers-day-cheese-gifts/brillat-savarin-affine-aux-truffes?number=5215
Henri Androuet, the founder of Paxton's Parisian partners – the Fromagerie Androuet named this cheese in homage to the celebrated French gastronome Brillat-Savarin. It has become a cult favourite in the last couple of years; particularly with Paxton & Whitfield's online customers as it travels particularly well and is not widely available in the UK.
Brillat-Savarin Affiné (Pasteurised, traditional rennet) is a French 'triple cream' cheese that was created at the end of the nineteenth century to feature in the final course of grand gastronomic meals. Made in the Bourgogne region of France, cream is added to the milk to increase the fat content. Paxton & Whitfield's Brillat Savarin cheesemaker is based in the town of Nuits-Saint-Georges; perhaps best known for its history of fine winemaking.
The texture is soft and the flavour is light and delicate but with a rich creaminess stemming from the additional cream. There can also be a slight sourness that balances the richness. This Brillat-Savarin Affiné Aux Truffe has minced black truffles, grown in the Cote d'Or region of France, added during its production. The truffles add a subtle, rich 'mushroomy' flavour to the cheese.
Perfect on the Christmas cheese board because…This is a totally luxurious cheese. The triple cream style is deliciously rich and the addition of the truffles gives it the ultimate festive touch.
Paxton & Whitfield sources, matures and sells the finest artisan cheese from the UK and across the European continent. Its team works closely with cheesemakers to define the flavour profiles and ensure the optimal maturity of each cheese. The long-standing relationships between the Paxton & Whitfield team and its cheesemakers are evident in the quality of the cheese.
London Brazilian bakery Piff Paff
www.piffpaff.co.uk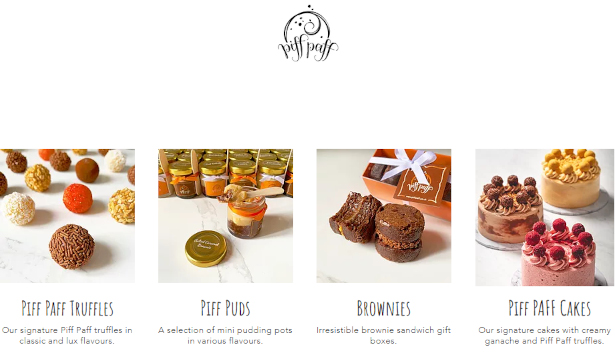 Marina's Kitchen Snack Sticks… Delicious Nitrite Free Snack Sticks that make a delicious last minute gift. www.circlebranchpork.com
KETO friendly Bacon Snack Stick Sampler
You're in for a real treat. Order this sampler and get all of Big John's favorite Keto friendly snack sticks. In this protein packed order you'll get 1-Bacon Snack Stick, 1-Bacon Jalapeno Snack Stick, and 1-Pineapple Pork Snack Stick. And like all of Big John's meat sticks they're free from nitrites, sugar, corn syrup and gluten. Order your mouth-watering sampler today!
• Full ONE OUNCE Sticks unlike "the other sticks". No High Fructose Corn Syrup, No Red Dye, Preservatives or Sodium Benzoate. Only the good stuff goes into these delicious Bacon Meat Sticks!
• Paleo Friendly Bacon Meat Sticks with NO Added Nitrates or Nitrites. You can use then on the Whole 30 Diet. A great source of healthy fats which are near perfect for your keto diet.
• Gluten Free, Dairy Free and MSG Free Bacon Pork Meat Stick. We do not add any hormones or use antibiotics
• Low Carb, Low calorie, High in Protein Bacon Meat Stick.
• 5 g of Protein, 90 calories, NO Carbs, NO Sugar, 170 mg Sodium
• 1 g of Sugar in the Hawaiian Snack Stick
• 100% American made in Missouri
Marina's Kitchen
Visit them www.circlebranchpork.com
Follow at:
Facebook at www.facebook.com/circlebranchpork
Twitter at www.twitter.com/circlebpork
Instagram at www.instagram.com/CircleBranchPork/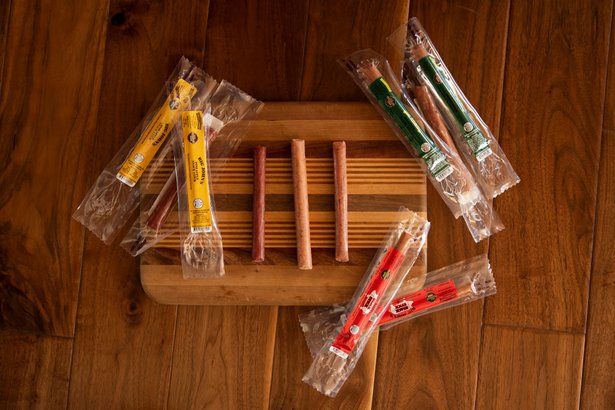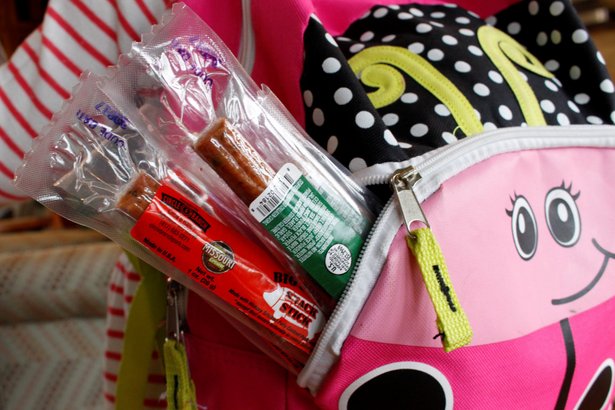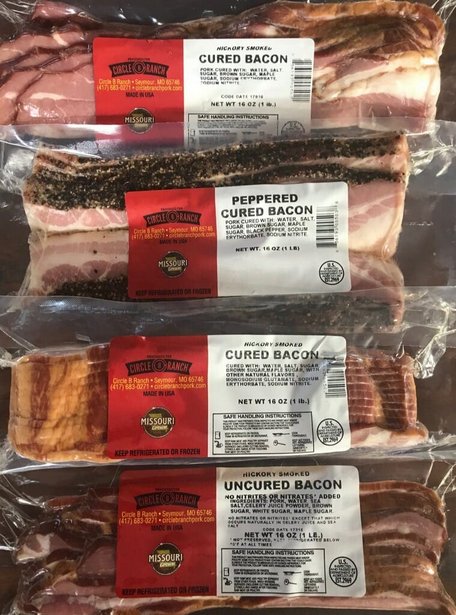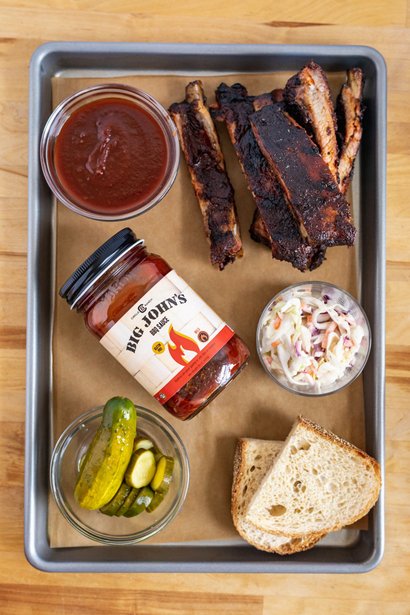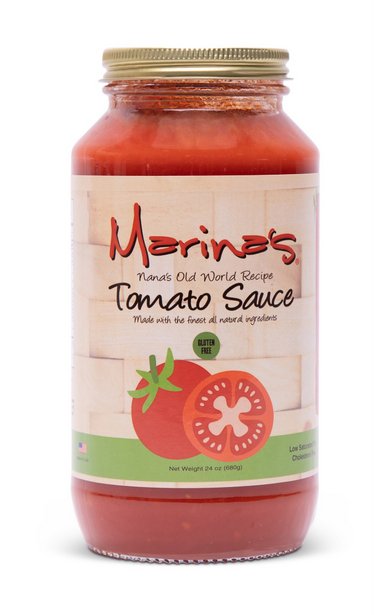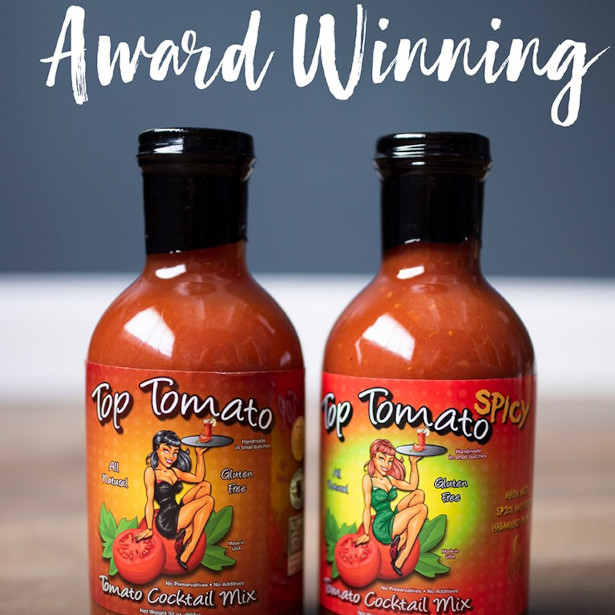 Festive boost for SMEs: Brits to spend £6.5 billion at independents this Christmas

Brits plan to spend £6.5 billion at independent retailers this Christmas – equivalent to £209 million a day throughout December
Overall, Brits anticipate buying nearly a third (29 per cent) of their Christmas gifts from independent retailers this year
Nearly half (48 per cent) say they plan to spend more with independent retailers this year because they want to help them survive the Covid-19 pandemic
3rd December 2020 – SMEs are set to receive a festive boost this Christmas, with Brits planning to spend £6.5 billion on gifts from independent retailers, according to new research from Direct Line – Business.1 2 The news is a beacon of hope for small businesses following the easing of the second wave of lockdowns, which forced non-essential retail to shut across much of the UK.
Every day in December will on average see £209 million spent on gifts both online and in physical stores. Those shopping at independents (79%) will spend an average of £157 on presents, an increase of £43 from last year's average spend, which amounted to a 2019 total of £4.4bn.3
Purchases at independent retailers will represent nearly a third of consumers' (29 per cent) overall Christmas shopping, with 14 per cent revealing that more than half of their festive shopping will be from these stores.
Community-focused shopping
Many shoppers plan to buy from independent retailers because they want to support their local high street during this difficult period, showing how valued these businesses are by their surrounding communities. Nearly half (48 per cent) of them plan to spend more with independent retailers to help them survive the pandemic, while almost three quarters (72 per cent) want to help protect local employment during this difficult period.
This desire to support independent retailers is proven by consumers' willingness to spend more this year than they did with them in 2019. A quarter (24 per cent) say they'll spend between £25-£100 more at independent retailers this year, with nearly one in ten (9 per cent) saying they'll buy between £101-£200 more at independent retailers this year than last.
Superior services
But it's not just a case of wanting to support the community. Shopping at independent retailers is also desirable because Brits like the products and services they offer. Compared with major chains, 41 per cent say the quality of goods from independents is superior. And 57 per cent agree that less generic, more unusual items are best found at these businesses.
The shopping experience and ethical approach adopted by many independent retailers is also important to shoppers. 57 per cent agree that customer service from independent retailers is often better than the major chains, while 48 per cent feel these businesses take sustainability more seriously than large corporations.
The generation game
And with younger consumers particularly interested in ethical shopping, it's perhaps not surprising that 18-34-year-olds are most likely to buy their Christmas presents from independent retailers this year. 54 per cent will do this because they believe that these shops take sustainability more seriously, while over half (56 per cent) of young people plan to shop at independent stores because they want to help them survive the pandemic.
Age breakdown of Christmas shopping at independent retailers
Age group
Average proportion of gifts expected to be bought from small, independent retailers this Christmas
Average spend at small, independent retailers
Estimated total spend at small, independent retailers
18-34
31.6%
£180
£1.9 billion
35-54
29.0 %
£187
£2.6 billion
55+
27.4%
£110
£1.7 billion
Jemma Holloway, Head of SME Trading at Direct Line – Business said: "This year has been turbulent to say the least for small independent retailers. It's so great to see that consumers want to support local businesses by shopping with them this Christmas.
"Independent retailers offer wonderful, unique gifts, first-class customer service, and are the beating heartbeat of communities up and down the country. The British public clearly recognise this and the festive boost their spending will bring this Christmas will be crucial to the sector's recovery.
"It's important for small businesses to protect themselves with the right small business insurance. Reviewing their policies to ensure that they are adequately covered during this turbulent period will help them to avoid any potential setbacks. Direct Line doesn't charge administration fees if you make mid-term amendments, making it extremely easy to keep your policy up-to-date during this period of immense change, whether that's moving to trade online or changing employee levels."
For further information on Direct Line – Business' small business insurance please visit our webpage here:
www.directlineforbusiness.co.uk/small-business-insurance
AND TO ALL A GOOD NIGHT: LIMITED EDITION 'QUALITY SLEEP' CHOCOLATES LAUNCH JUST IN TIME FOR THE FESTIVE SEASON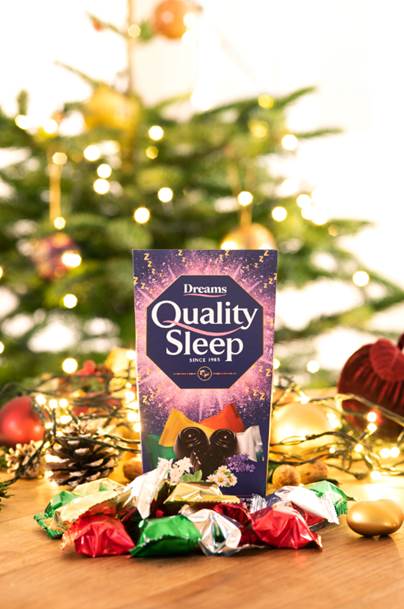 Monday 7th December 2020: Today Dreams, the UK's number one bed specialist, has announced the exciting launch of this season's most sought-after chocolate selection box, Quality Sleep. Inspired by the sweet festive season, a time where indulging can impact our sleep patterns most, Dreams has created an alternative chocolate box to help Brits nestle down this Christmas and relax from head to mistletoe.
The brand-new, limited-edition chocolates have been created using natural flavours to help Brits enjoy the festive period without sacrificing on a good night's rest, ahead of the most anticipated sleep of the year! Tasting and looking as inviting as traditional Christmas chocolates, Quality Sleep are made from luxury dark chocolate and infused with essential oils inspired by flavours proven to help stimulate rest and sleep, with significantly less sugar than high-street competitors.
The four unique new flavours include Calming Chamomile, Joyful Jasmine, Lavender Lullaby and Peaceful Peppermint.
The four sleep-friendly, irresistible flavours are snow joke. Inspired by their sleep-aid benefits, the 176g Quality Sleep chocolate selections from Dreams feature only natural flavourings and 53% cocoa. The tree-mendous chocolates have 27% less sugar* than their competitors, so night-time nibbles can be enjoyed this Christmas season with all the trimmings.
Lucky Brits looking for some added Christmas magic, without being kept awake, can get their mittens on the limited-edition Quality Sleep selection box from Dreams via social media, where over 100 boxes are up for grabs. By simply tagging someone they know who needs a good night sleep on the dedicated post from @dreams_beds on Instagram or retweeting the dedicated post on @dreams_beds Twitter channel, with a chance to be chosen at random throughout December to receive a box of Christmas treats.
The UK's number one bed specialist is also offering a brand-new bed and mattress from Dreams, completely free, to a competition entrant, selected at random, so one lucky Brit will sleep like a yule log this winter.
Rhiannon Lambert, Registered Nutritionist, comments: "The festive period is a time of year where we are surrounded with such an abundance of foods and with this our routine is often distributed. Something a lot of us forget is just how much sugar is included within Christmas foods and this can impact the quality and quantity of your sleep. Many people do tend to consume more alcohol over this period, and it contains a sugar also known as polyols, which can also impact the sleep you're getting each night.
She continues: The four delicious chocolate combinations included within the Quality Sleep box from Dreams have been carefully selected due to the sleep-inducing benefits of the flavours:
Fragrant Lavender has been used for many years as a way to unwind but some studies have found lavender oil increased the quantity of good sleep
Jasmine has a floral hint to the flavour which has been known to help release daily stress – it's also believed it some cultures it may lower anxiety and support a restful sleep
Cooling Peppermint has been known to relax our digestive system which in turn may support a good night's sleep
Chamomile has been known to have a natural sleep effect that gently helps you nod off into a peaceful night's rest
The four tasty chocolates are suitable for every palate, but for those wondering, I just can't put down the Lavender flavour, it's my favourite!"
Dreams Spokesperson: "The countdown to Christmas is one of the best parts of the year, but too much celebrating can have an impact on our sleep in the lead up to the big day. As the UK's number one bed specialist, we have created the ultimate sleepy selection box to spread festive cheer across the nation. A box of Quality Sleep includes chocolates with natural flavours, known to encourage positive sleep wellbeing and can be enjoyed by all the family without impacting on any much needed shut eye. We hope this limited-edition item will bring joy to the family this Christmas, as well as a good night's sleep."
The bespoke carton includes 16 delicious chocolates made from natural sources, with each chocolate wrapped up in a festive coloured foil wrap for maximum freshness: gold, silver, red and green.
For those looking for more inspiration and information on how to sleep well, the Dreams Sleep Matters Club has everything you need to know, as well as useful tips and advice to help your mind and body. More information can be found at dreams.co.uk/sleep-matters-club .
The competition is open from today, 7th December until 23:59 15th December. Full T&Cs available to view here www.dreams.co.uk/qualitysleepstcs.
New Products From Brewing America !
You can easily find on their website, Amazon, Ebay andWalmart.com. too!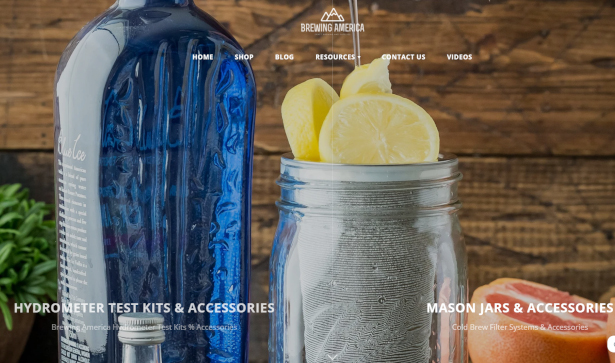 1. Cold Brew Coffee Kit in a Mason Jar! These make a great giftbecause they are easy and convenient! You prepare it the day prior andlet it sit on your counter or fridge….that's it!! It's a Mason Jar witha stainless steel filter to put your coffee grounds in, offered in both 1 quartand 2 quart sizes. But the best part is our LID! We designed andpatented our American-made Mason Jar Lids! American-made means safe and highquality that folks can trust and depend on! The lid boasts no drip, nospill, no leak and stay-open lid design features.
2. Mason Jar Funnel: to help folks keep their kitchen clean! It fits both wide-mouth and regular mouth mason jars and collapses down foreasy storage. Customers LOVE our funnels and we have tons of awesomereviews on it!
3. Dissolvable Labels: To keep your drinks and foodorganized in the fridge, freezer or pantry, these labels are magical atclean-up time! They disappear under running water in less than 30seconds! So no scrubbing or sticky residue! And no more forgettingwhat's in that container and how old it is….less waste! Check out our videoon it—very cool!
All this is backed by their personal customer service, greatinstructions and willingness to help brewers, fermenters and mason jar lovers!
They are proud to have improved thehomebrewing industry and to bring most of our manufacturing back to America!
They are a certified Service-Disabled Veteran-Owned Small Business.
Please check website www.BrewingAmerica.com to see their products.
A Sibling Explorer Kit that promotes creativity and cooperation through screen-free activities for siblings.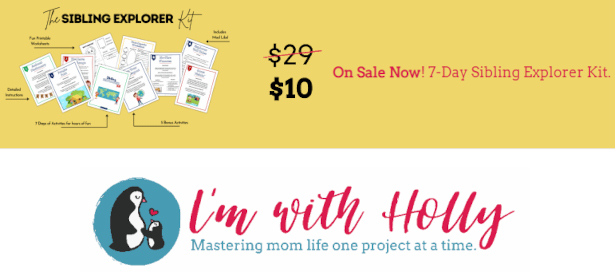 It's a 7 Day activity guide (with 5 bonus activities) to encourage kids to be active, use their imagination and build lasting memories with their siblings.
It's the perfect gift for kids stuck at home this season.
imwithholly.com/sibling-explorer-kit/
Sugar Shirts
Genius gift for her
www.sugarshirtsbysugar.com
Meet sugarshirts. What equality feels like!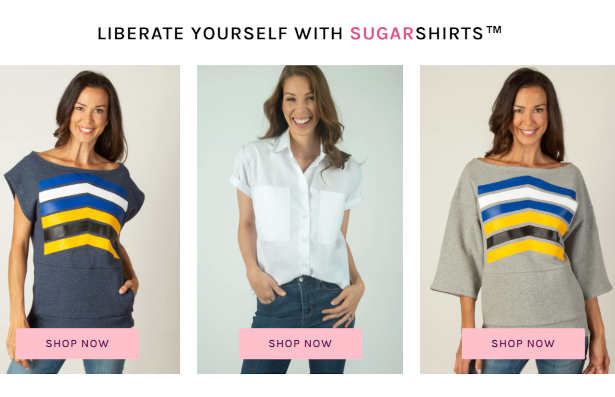 The worlds 1st and only clothing line designed exclusively to wear without a bra, without exposure, and still look as lovely as if you were wearing shape wear underneath. There are no straps, no bands, no cups, no shelf, no kidding. Just a dreamy soft patent (pending) application integrated into each sugarshirt that floats over your naked body. Ingenious tailoring guarantees a beautiful silhouette regardless of your size and shape beneath. No one will ever know you are not wearing a bra. No more sacrificing comfort for beauty. sugarshirts delivers both.
There's a classic sugarshirt style for every occasion (walking the dog, taking a road trip, going to dinner) and no occasion (lying on the couch).
Every one is easy care and extremely durable. Your classic sugarshirt will look crisp & elegant for years to come. (Or after you've slept in it.) At $148 a sugarshirt is the best wardrobe investment you can make. You will live in this shirt.
Sugarshirts not only look gorgeous and feel sublime, 10% of every shirt goes to support the Caridad Center. Florida's largest free medical, dental, and social service clinic serving the working impoverished. It was founded and is run by women. Please visit them at Caridad.org. It will bring you joy!
sugarshirts are made and sold in the USA
at: sugarshirtsbysugar.com
Instagram: sugarshirtsbysugar
ASHLING PARK GIFT SET – 2 BOTTLES
Perfect for celebrating at Christmas, this gift set of English sparkling wines includes one bottle of Ashling Park Cuvée NV and one of Ashling Park Sparkling Rosé 2014. Both won a Trophy Award in the WineGB Awards 2020.
Gift Set – £55.00 (with gift boxes £60.00)
www.ashlingpark.co.uk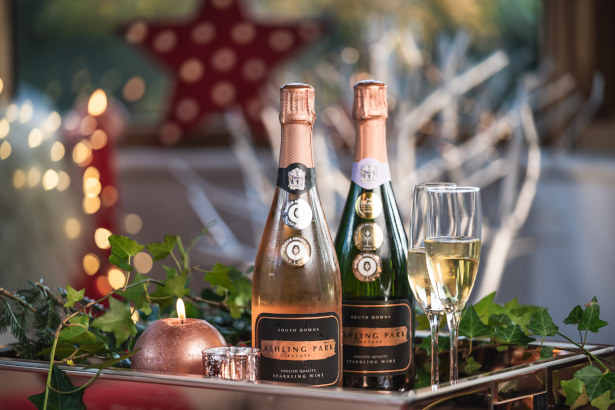 For further information about the wines, please see below:
Ashling Park Cuvée NV
From a blend of 60% Pinot Noir, 30% Chardonnay and 10% Pinot Meunier grapes, our classic Cuvée NV shows great freshness on the nose, with aromas of white flowers and ripe stone fruit. These flavours are echoed on the palate, which displays fine intensity of fruit, offset by a great core of chalky acidity.
The finish is crisp and precise with impressive persistence and balance; delicious for drinking now, but with terrific ageing potential.
Ashling Park Sparkling Rosé 2014
A delicious blend of Pinot Noir (80%), and Pinot Meunier (20%) grapes grown on the beautiful chalk slopes of the South Downs.
It is an elegant, full-flavoured wine with great intensity of fruit, length and complexity.
Delicious on its own but with the body and structure to partner many foods, this is an extremely elegant and versatile English Sparkling Rosé.
Specialist spiced rum and liqueurs from Dark Matter, Scotland's first rum distillery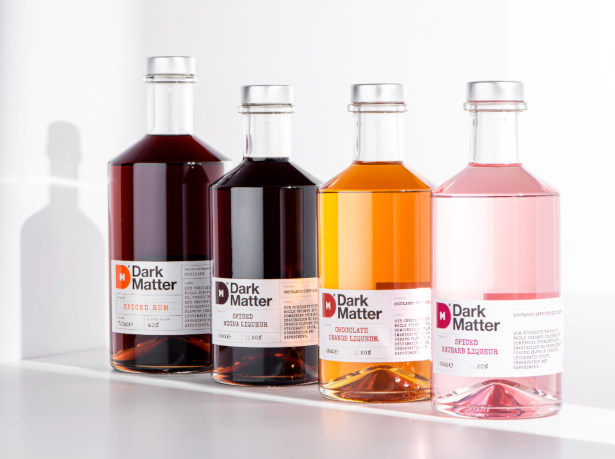 Dark Matter Spiced Rum
40% ABV, 70cl, RRP £29
Available from: www.tesco.com/groceries/en-GB/products/291899591
Scottish-distilled molasses-based dark spiced rum. The signature spice blend contains Oriental ginger, Indonesian long pepper and Thai green peppercorns to create a rum with an unashamedly unique flavour profile.
Dark Matter Spiced Rhubarb Rum Liqueur
20% ABV, 50cl, RRP £22
Available from: www.amazon.co.uk/Dark-Matter-Spiced-Rhubarb-Liqueur/dp/B07G2RZ5KR
This perfectly balanced rum liqueur is the result of an amalgamation of two iconic flavour pairing sets – rum with ginger, and tangy rhubarb with ginger. It's the perfect addition to enliven a glass of fizz, or it can be mixed in a variety of long serves and fruity cocktails.
Dark Matter Spiced Mocha Rum Liqueur
20% ABV, 50cl, RRP £22
Available from: www.amazon.co.uk/Dark-Matter-Spiced-Liqueur-Liqueurs/dp/B07K7SHND8
A coffee liqueur, made using a blend of Arabica coffee beans and South American cocoa seeds this is a rich and dark liqueur, with a surprising hit of Aji chillis throughout the palate.
Dark Matter Chocolate Orange Rum Liqueur
20% ABV, 50cl, RRP £22
Available from: www.amazon.co.uk/Dark-Matter-Chocolate-Orange-Liqueur/dp/B07G357Z67
Experimenting with the much-loved flavour pairing, this liqueur combines the megawatt zest and bitter notes of Seville oranges with dark chocolate creating an incredibly satisfying rum liqueur which is a great ingredient for contemporary takes on classic cocktails such as Martinis and dessert cocktails.

The Cinnamon Club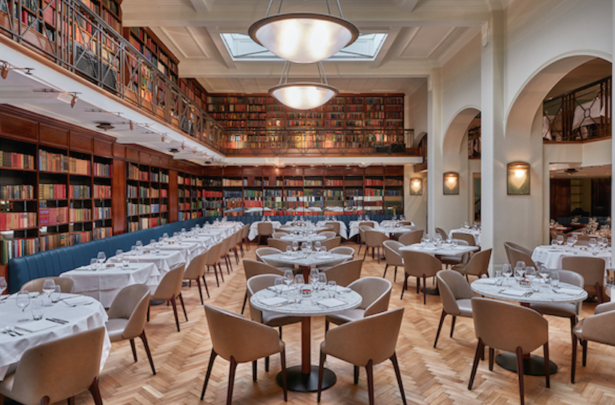 Guests can enjoy a bountiful banquet in the elegant surroundings of The Cinnamon Club's exquisite Old Westminster Library. Oozing with style and sophistication, it is the perfect place for a wonderful festive feast. Priced at £125 per person, the Christmas Day menu includes a sparkling cocktail on arrival along with a selection of side dishes and deliciously petite fours to round off your dining experience. Deliciously spiced dishes include Keralan style lobster soup flamed with Cognac; clove flavoured goose breast with Chettinad Kuruma sauce and Brussel sprout poriyal; char-grilled wild Spencer Gulf king prawns with Alleppey curry sauce and pandan leaf rice; and Vivek's' signature Garam Masala Christmas pudding with cinnamon custard.
Across The Cinnamon Collection
For a more relaxed atmosphere and festive food filled with flavour, Vivek Singh's restaurants across The Cinnamon Collection will also be open for Christmas Day dining. Cinnamon Bazaar will be giving the gift of a deliciously different five-course menu for £65 per person, including the seasonal spiced game puff with tomato chutney, aromatic Lucknow style chicken biryani, burhani raita and chocolate rossgulla with spiced passion fruit. Cinnamon Kitchen's sites in London will also be spreading the festive cheer with a menu for £50 per person in Battersea and £60pp in The City, both of which include modern dishes such as chargrilled goose breast, clove smoked lamb rump and a hot, dark chocolate mousse with cinnamon ice cream.
The Cinnamon Club
Christmas Day 12-4pm, £125pp for four courses including an aperitif
cinnamonclub.com
Cinnamon Kitchen City
Christmas Day 12-4pm, £60pp for four courses
www.cinnamon-kitchen.com/city/
Cinnamon Kitchen Battersea
Christmas Day 12-4pm, priced at £50pp for four courses
www.cinnamon-kitchen.com/battersea/
Cinnamon Bazaar
Christmas Day 12- 4.30pm, priced at £65pp for five courses
cinnamon-bazaar.com
Wrapped up inside Article 50 >>> THE BREXIT BISCUIT….. PICK A SIDE… BREAK THE DIVIDE !!!!! www.thebrexitbiscuit.co.uk !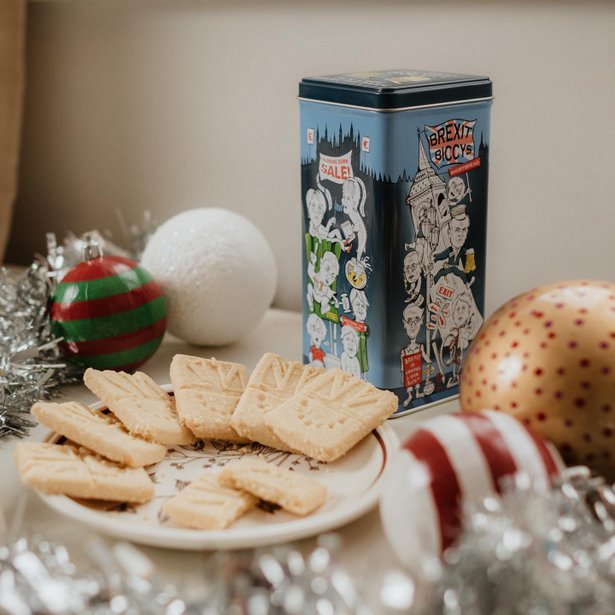 These snappable all butter shortbreads are designed to be shared by Remainers and Brexiteers alike, on one side is the UK flag and the other is the EU flag…so pick a side, reunite with family, friends and colleagues alike.
The Brexit Biscuits are 14 delicious all butter shortbread biscuits baked in the heart of Lancashire to traditional methods and using the finest ingredients lies a classic British indulgence.
Wrapped up inside Article 50, the a one-of-a-kind tin has been decorated with leading characters of the Brexit story as you've never seen them before; including Boris Johnson, Theresa May, Jean-Claude Junker and Nigel Farage, they're a delicious limited edition Brexit biscuit.
This is the perfect gift for relatives with different opinions, or as a great gift to diffuse any awkward Brexit conversations around the dinner table this Christmas.
RRP – £12.95 with free P&P in the UK
Stockist >> www.thebrexitbiscuit.co.uk
One box contains 14 Delicious, Snappable All Butter Shortbreads – 200g
Stockist – www.thebrexitbiscuit.co.uk
Following three years of endless Brexit debate, Political Confectioneries was founded with an aim to bring a smile to our divided nation by combining two classic British institutions – biscuits and satire. Established by four friends who were divided by Brexit and became united by Biscuits, the Brexit Biscuit brings politically-themed light-hearted humour to the great British biscuit tradition.
Whilst launching a product during the onset of Covid-19 has proved challenging, we're willing to risk it for a biscuit! Sit back and reminisce on the past three years, laugh, cry and scream all over again with a cup of tea and a Brexit Biccy.
Baked in the heart of Lancashire to traditional methods and using the finest ingredients lies a classic British indulgence.
Wrapped up inside Article 50, a delicious Limited Edition Brexit Biscuit.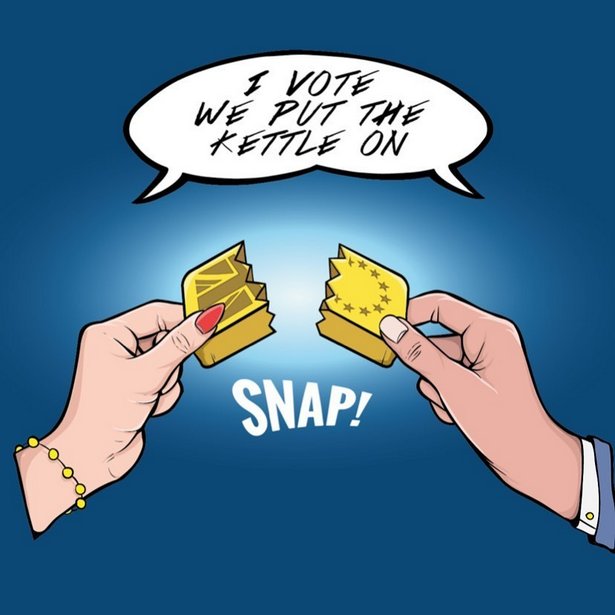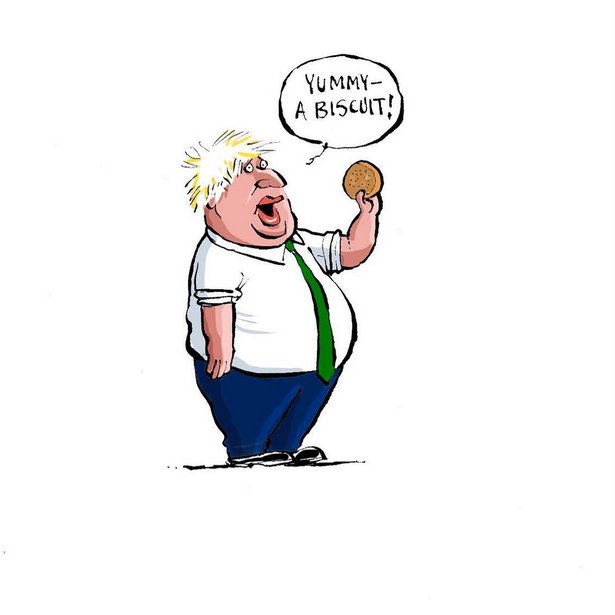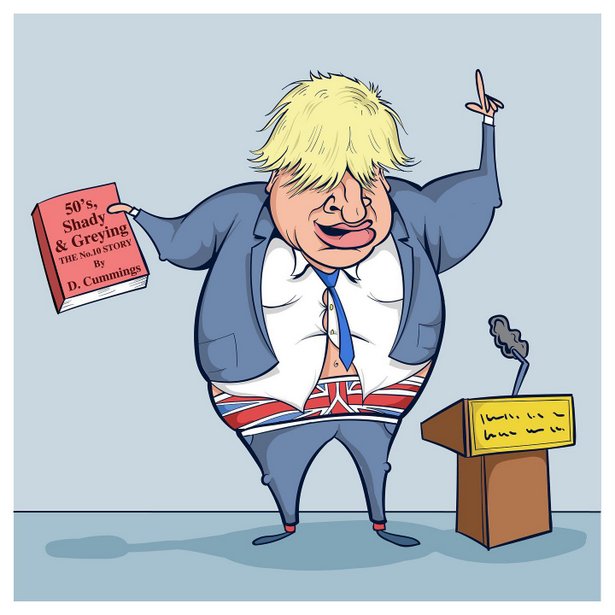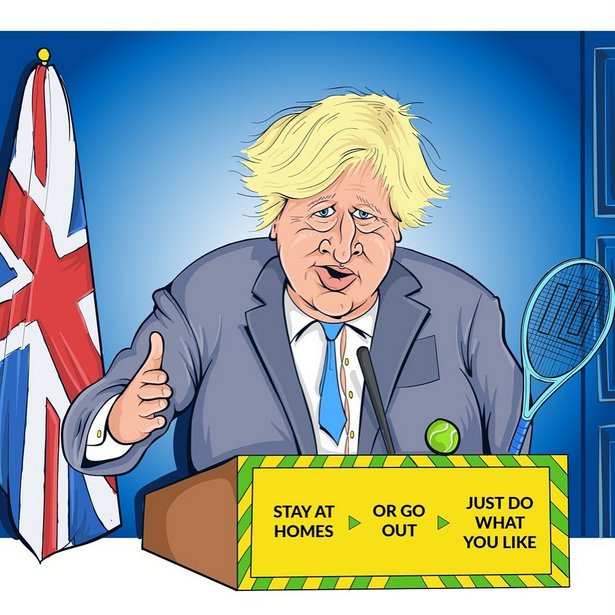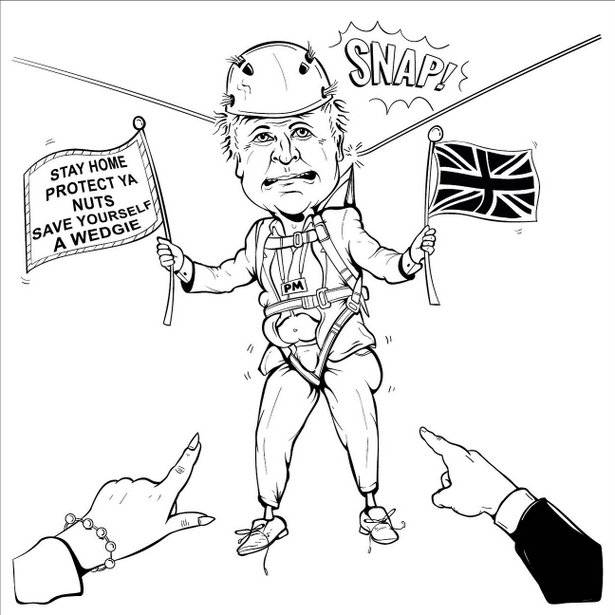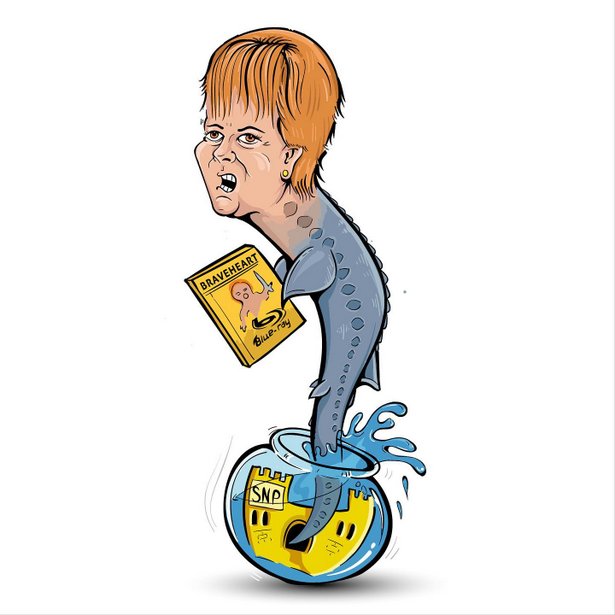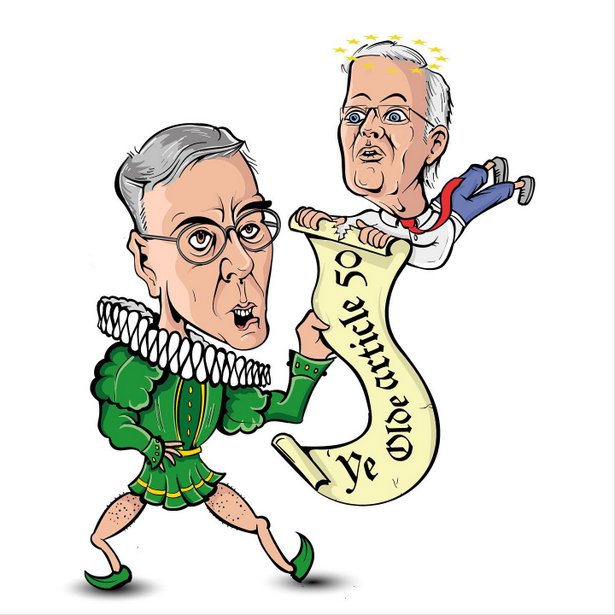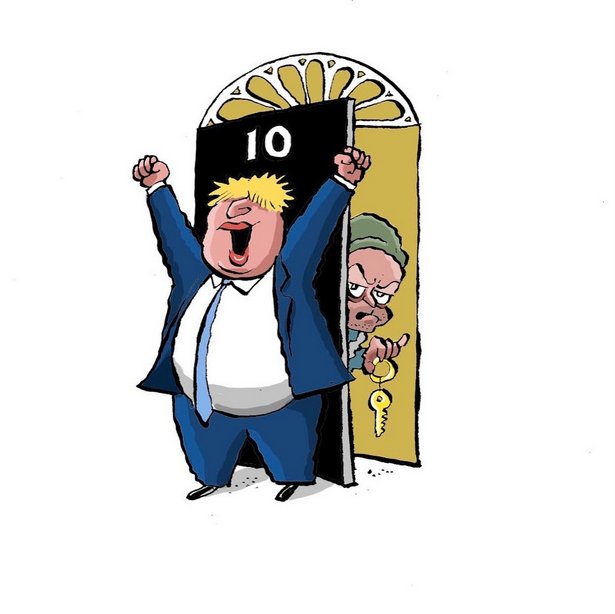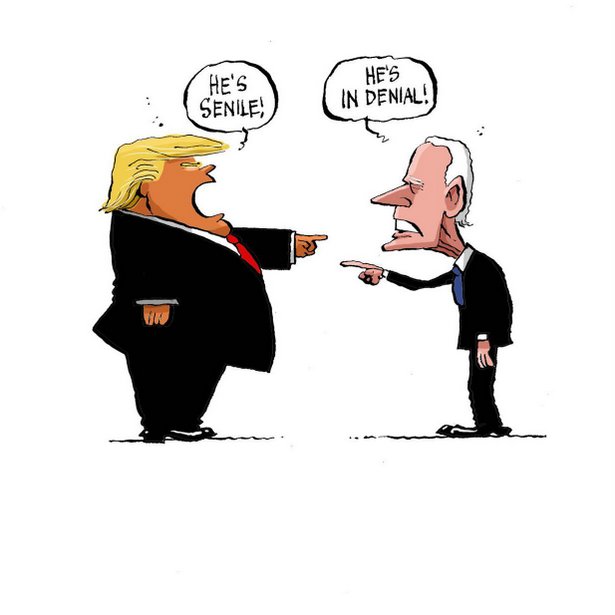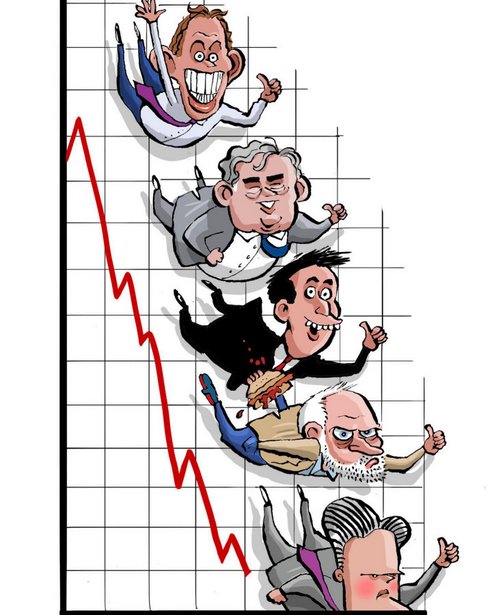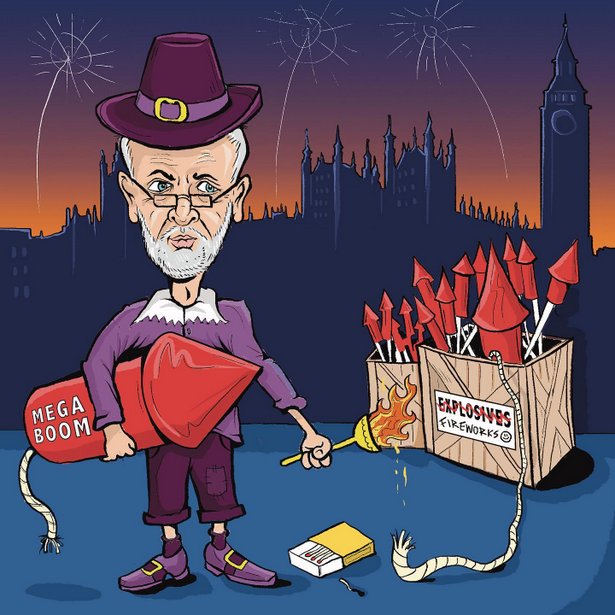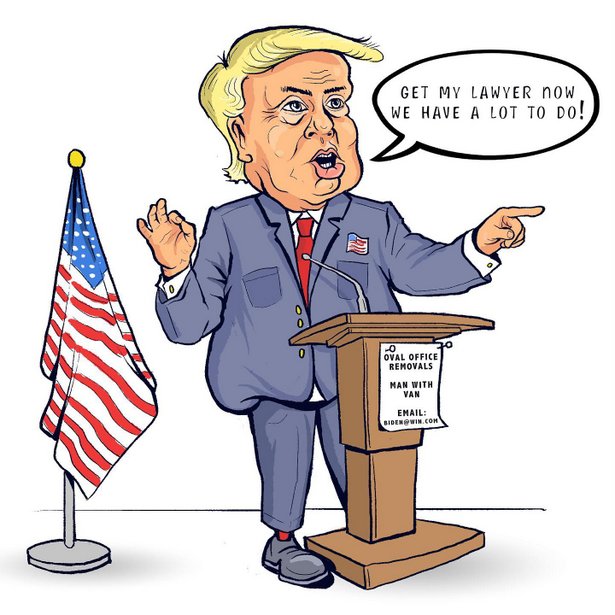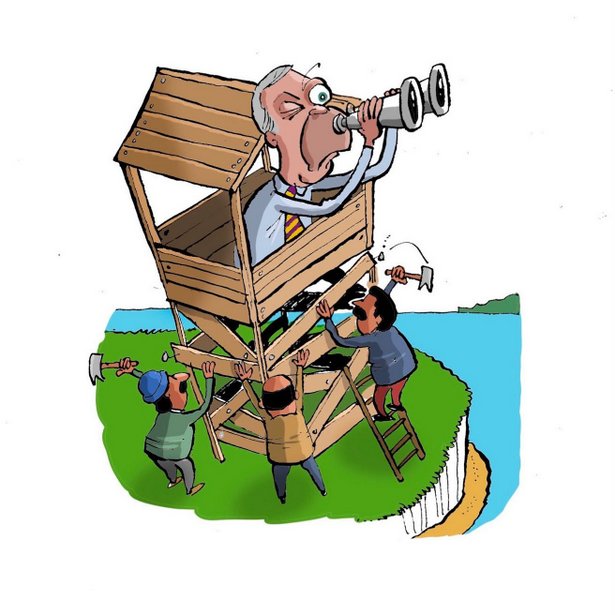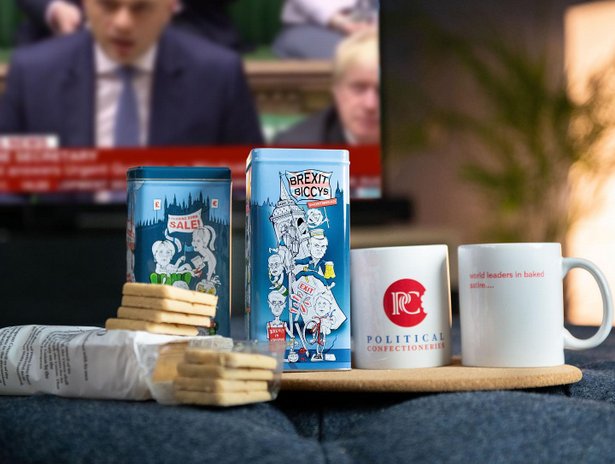 MarieBelle New York is a women owned world-renowned luxurious global chocolate company. The fine art edibles are produced in the Brooklyn factory with retail locations throughout New York City, and Japan.
With global flavors like matcha, passion fruit and Caipirinha; to name a few, consumers can take a their taste buds on a trip around the world while on the couch.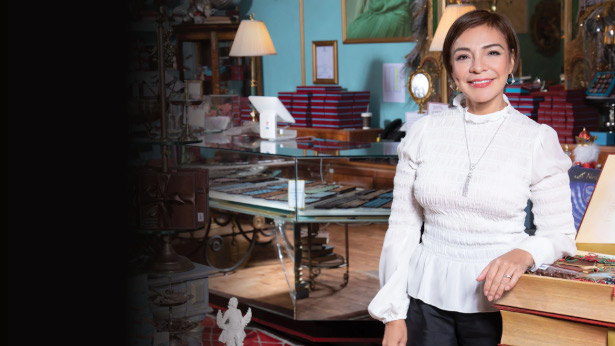 About Maribel Lieberman, Founder & CEO of MarieBelle Chocolates
Maribel Lieberman, Founder & CEO, grew up on the cacao fields of Honduras. Her rich knowledge of cacao along with her enterprising sensibilities have allowed Maribel to empower other hard-working women of the cacao farms. Maribel buys directly from the producers, offering opportunity for the female cacao farmers to improve their own standards of living. Her combined passion for chocolate and fashion has inspired her to continuously reinvent how we enjoy and experience the delectable and indulgent world of chocolate.
Woman-owned MarieBelle New York is a world-renowned luxurious global chocolate company. The fine art edibles are produced in the Brooklyn factory with retail locations throughout New York City, Japan and Dubai. MarieBelle's flagship store in New York's famous Soho District offers chocolate lovers a sumptuous shopping experience. MarieBelle has a rustic-style Cacao Market in trendy Greenpoint, Brooklyn, and a new retail shoppe located in Midtown Manhattan's stunning Japanese Kitano Hotel. Each location pairs perfectly with the lavish and decadent chocolate designs.
For almost two decades, MarieBelle New York has been tantalizing both the eyes and the palate with sophisticated chocolate expressions. Whether it is the signature, artisanal ganache, the lavish truffles and bars, or the incomparable Aztec Hot Chocolate (featured on Oprah's Favorite Things) – the name MarieBelle is synonymous with everything that is refined, beautifully designed and decadent.
For more information about MarieBelle Chocolates, visit www.mariebelle.com
Facebook: MarieBelleNewYork | Twitter: @MarieBelleNY | Instagram: MarieBelleNY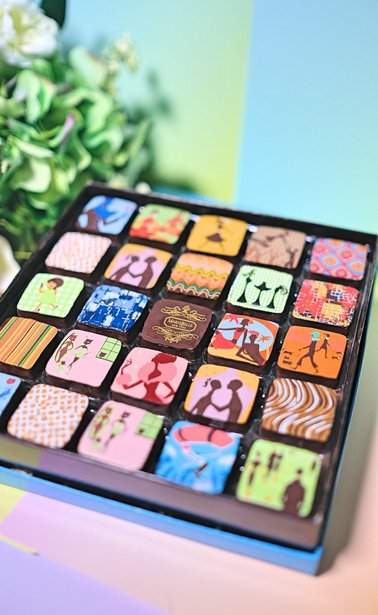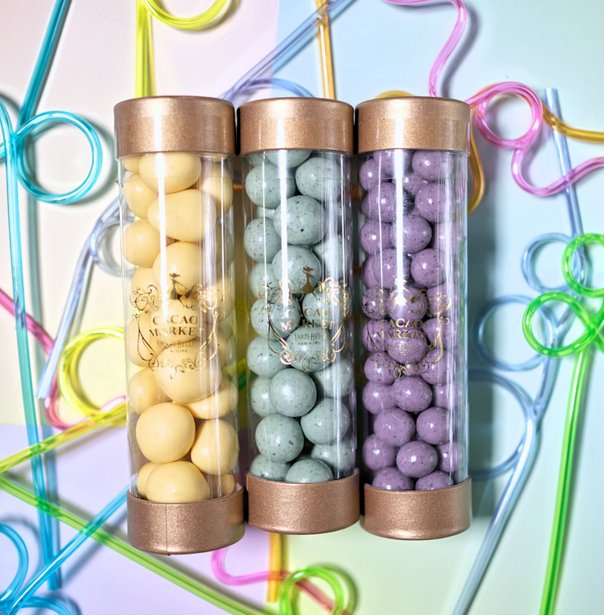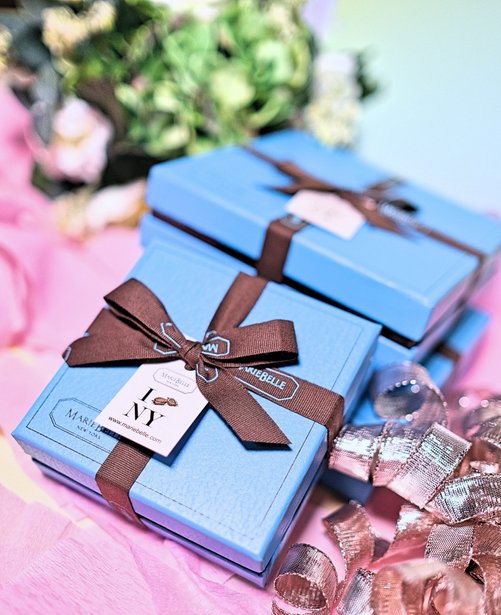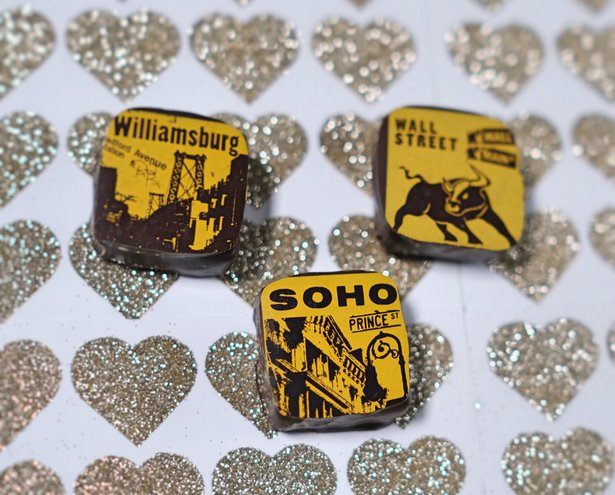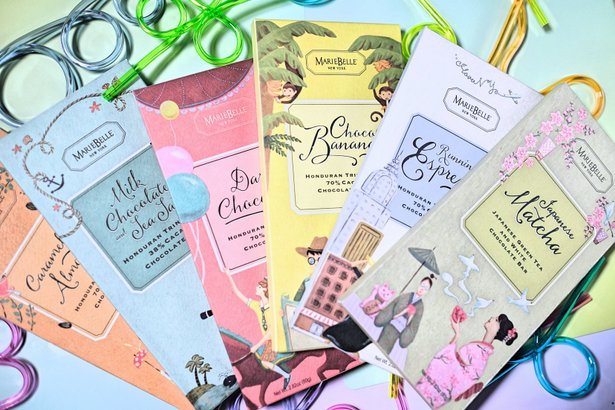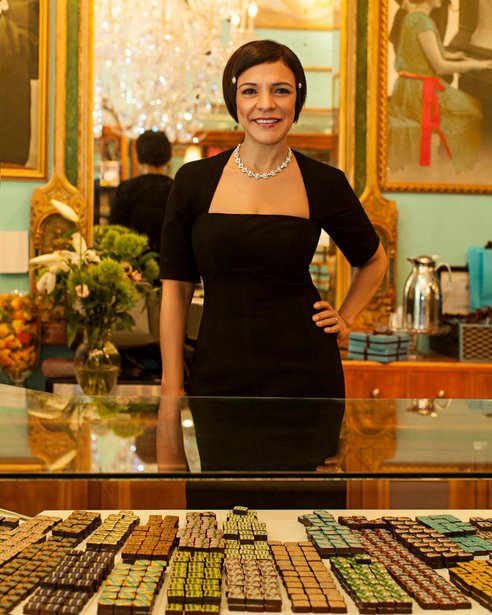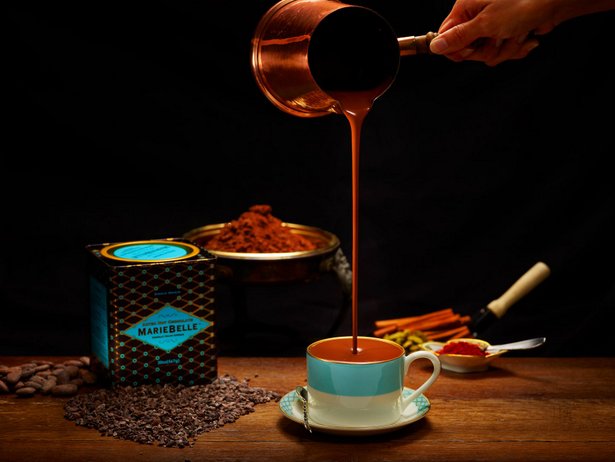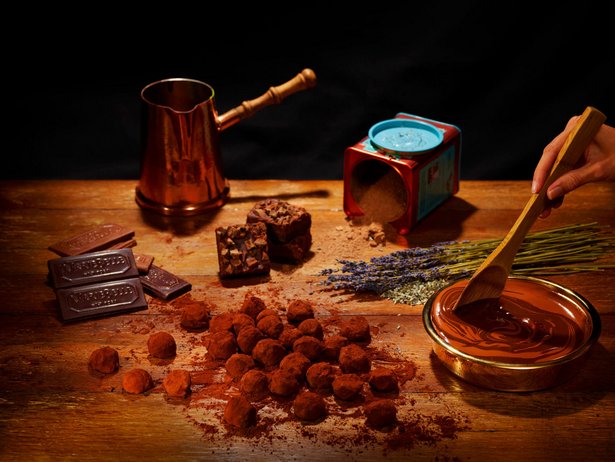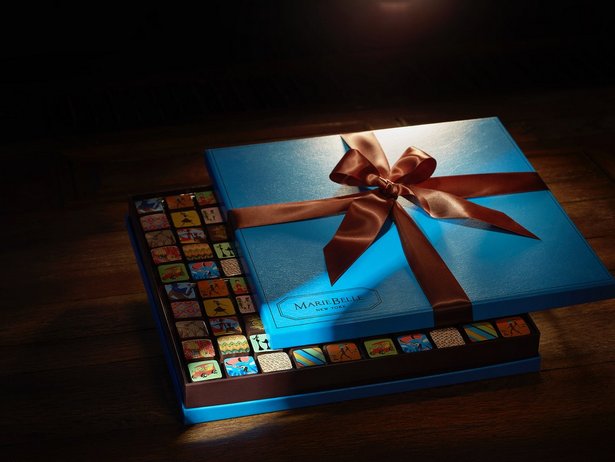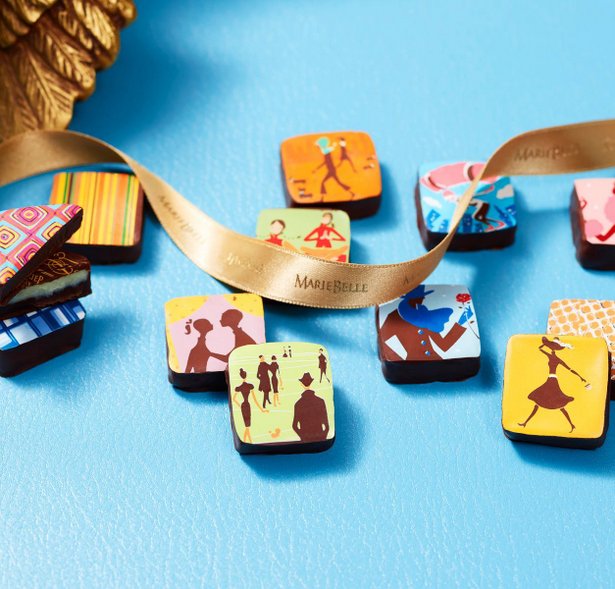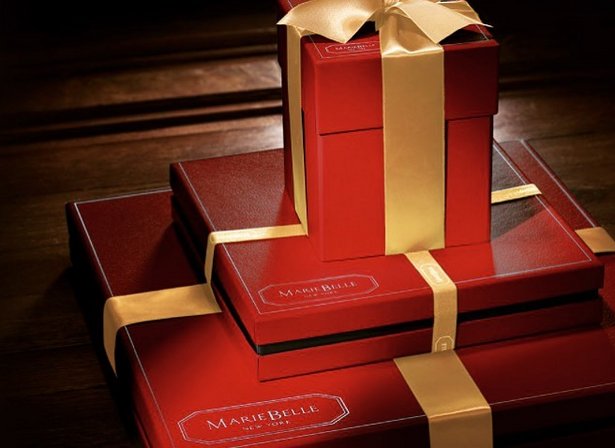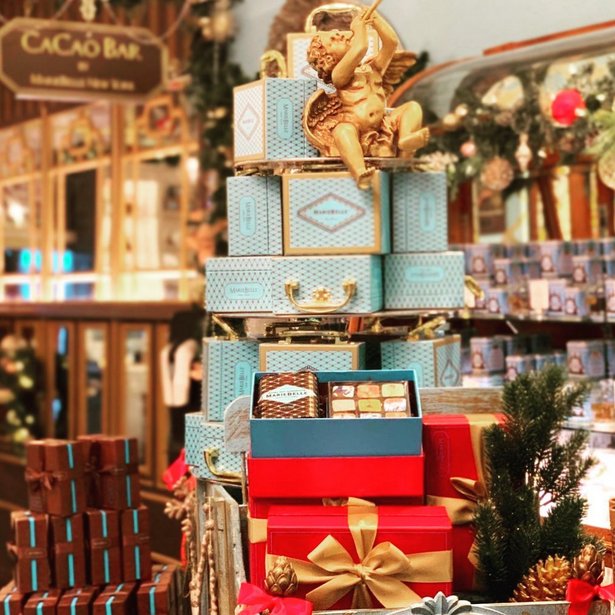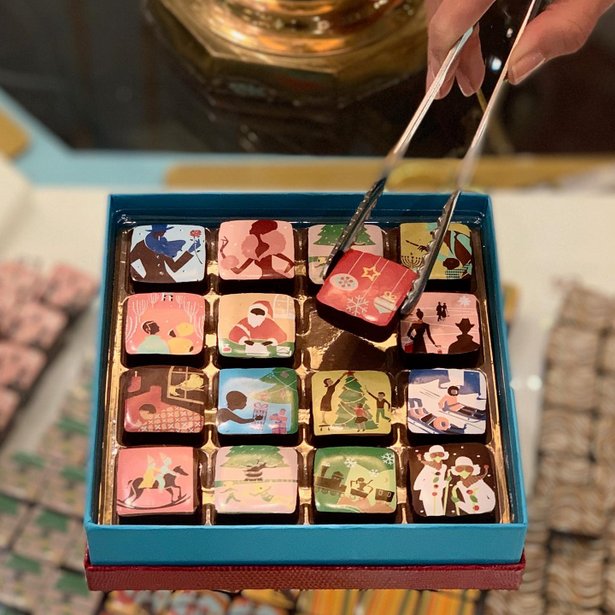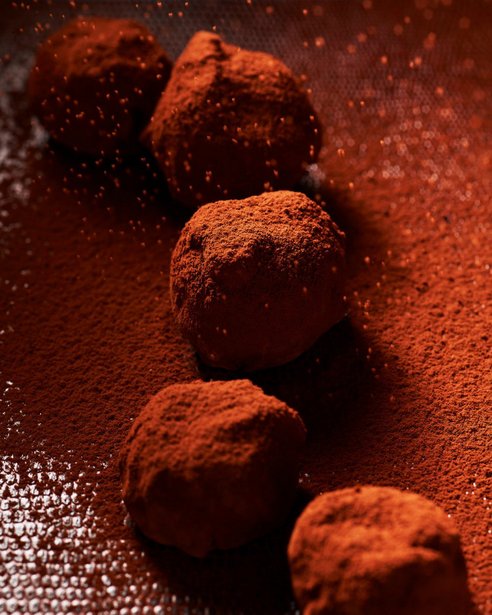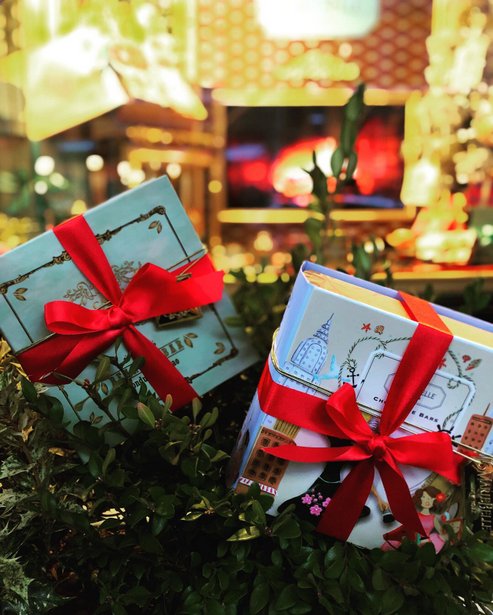 CHRISTMAS FOOD & DRINK GIFTING WITH BARBURY HILL
This Christmas shop local and support independent producers at Barbury Hill – an online marketplace which brings the very best of British food and drink together under one roof. Discover delicious award-winning products, rarely seen on the high street, from a gluten-free vegan Christmas pud to rum from Sir Ranulph Fiennes. Order online from www.barburyhill.com for UK nationwide delivery*.
TADINKA NOUGAT FESTIVE DELUXE BOX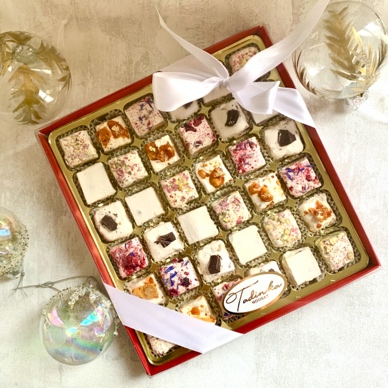 A stunning gift box containing 36 beautifully wrapped pieces of premium handmade nougat in five award-winning flavours including the classic soft and chewy with toasted almond and macadamia nut nougat; and Carols Delight with pistachio and cranberry.
£32 per box from www.barburyhill.com
SLAB BAKERY GLUTEN-FREE VEGAN CHRISTMAS PUDDING
Indulge this Christmas with SLAB Bakery's luxury mulled gin Christmas pudding, both gluten-free and vegan. Packed full of fruit, Christmas spices and filled with aromatic flavours of mulled gin.
£10.50 – serves 4-5, order from www.barburyhill.com
BATH SOFT CHEESE COMPANY – FESTIVE WEEKENDER HAMPER
The perfect gift for any cheese enthusiast, or an impressive centre piece when entertaining. This Cheese Board Selection includes Bath Soft Cheese (250g), Supreme Champion award-winning Wyfe of Bath (250g), Bath Blue (200g) and Merry Wyfe (200g) alongside a trio of chutneys and sourdough crackers.
£45 – order from www.barburyhill.com
BAKERY NUMBER EIGHT – TRIPLE CHOCOLATE BROWNIES
These delicious brownies are freshly baked with three types of chocolate and a fudgy, gooey centre. Available in boxes of eight and 16 with four mouth-watering toppings: creamy white chocolate, Kinder Bueno, Terry's Chocolate Orange and Lotus Biscoff.
£21 for eight brownies, £38 for 16 – order from www.barburyhill.com
SMALL BEER GIFT BOX + GLASSES – LOW ABV
For beer lovers looking for a lower ABV alternative, sample the malt spectrum with Small Beer made using water, malted barley, hops, oats & yeast to produce lower ABV brews without compromising on taste. This set includes 4 x 350ml bottles of Small Beer: Lager, Session Pale, Steam, Dark Lager and 2 x branded half pint glasses.
£19 – order from www.barburyhill.com
SIR RANULPH FIENNES GREAT BRITISH RUM
No ordinary rum, this is crafted by one of Britain's greatest explorers, Sir Ranulph Fiennes and pioneering distiller, Dr John Walters. Inspiration is taken from decades exploring the globe – the rum is triple distilled from fermented molasses, blended with charred woods to give its truly distinctive smooth and refined high quality finish. Ideal sipped neat over ice, in any golden rum cocktail, or with your favourite mixer.
£40 – order from www.barburyhill.com
THE RIVER TEST GIN: WINNER BEST ENGLISH LONDON DRY 2020
This award-winning gin, best in class, is a classic London Dry gin with gentle honeyed, flora notes and infused with handpicked meadowsweet flowers. Distilled on the banks of the River Test in Hampshire in small batches and crafted using pure chalk-filtered water, the result is an exceptionally smooth and refreshing gin.
£37.95 – order from www.barburyhill.com
JUKES CORDIALITIES – ALCOHOL FREE
Jukes Cordialities are inspired and crafted by award-winning wine writer, Matthew Jukes. Designed to be mixed with still or sparkling water, Jukes Cordialities are healthy and sophisticated non-alcoholic drinks, based around the build-quality of a fine wine. Available in two sets – each containing nine 35ml bottles – choose either Jukes 6, which offers a depth of flavour full of berries and stone fruits with a rich and earthy finish, or Jukes 1, which boasts fragrant tones of peach blossom and cucumber blended with plums, tart apples and pineapple husk. £36 for six bottles (diluted makes equivalent of 3 bottles of wine – order from www.barburyhill.com
* Nationwide delivery to mainland UK only. Delivery charges may apply.
UK's first vegan bacon Welington created by comedian Romesh Ranganathan's favourite bakery, Coughlans.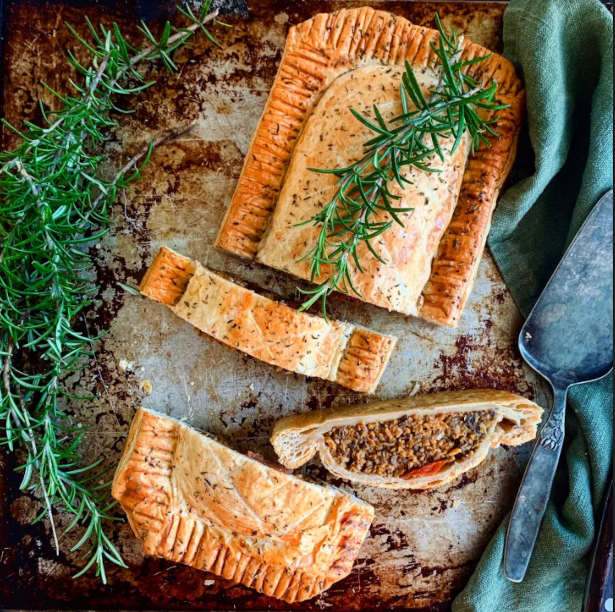 THIS and Coughlans Bakery team up to launch UK's first vegan bacon Wellington
The footlong Wellington costs £12, serves six and is available at 26 sites, including delivery
THIS, the hyper-realistic creators of plant-based food, has teamed up with artisan bakery, Coughlans, to create the UK's first vegan bacon Wellington.
The limited-edition Wellington features Coughlans' homemade mushroom-based 'beef' (that takes three days to make), a flavoursome mix of 20 herbs and spices wrapped in the UK's most realistic plant-based rashers, THIS Isn't Bacon, baked in a vegan puff pastry topped with thyme and rosemary.
Priced at £12, the plant-based meaty and mighty footlong THIS Isn't Bacon Wellington serves six people, and is available now at all 26 Coughlans bakeries now and for delivery across South London and Surrey.
The first vegan Wellington of its kind, each mouthwatering bite offers a juicy and meat-like savoury taste combined with a crunchy texture from the flaky pastry and crispiness of THIS Isn't Bacon.
An innovative and family British bakery established in 1937, Coughlans is also comedian Romesh Ranganathan's favourite bakery that baked him his favourite birthday cake last year.
THIS Isn't Bacon Wellington costs £12, serves six people and is available now for takeaway at all 25 Coughlans Bakery sites in South London and Surrey, and for delivery on Deliveroo, Uber Eats and Just Eat throughout Winter.
Cocktails by Mail is a new independent start-up run by a female founder, cocktail connoisseur and South Londoner, Steph Di Camillo.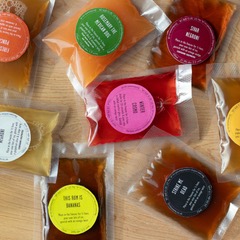 Cocktails By Mail are the first cocktail delivery company in the UK to use biodegradable pouches alongside 100% recyclable outer cardboard packaging. There is no bullsh*t, no additives and ALL ingredients are named in every cocktail to give full transparency. All products are sourced or handcrafted with the aim of reducing food waste.
First Class Cocktails delivered to your letterbox – www.cocktailsbymail.co.uk
Cocktails By Mail are the perfect Christmas gift, 'Secret Santa' inspiration, stocking filler, or 'just-because-what-a-f-ing-year-and-I-miss-you' present. Let your not-so-nearest and dearest know you are thinking of them this Christmas with a perfectly crafted cocktail – choose from a Secret Santa Cocktail, a Fireside Punch, White Winter Negroni – and more – delivered straight to their door. Chill, pour and enjoy!
Senders can choose from:
Secret Santa Cocktail £9 with free delivery with code SECRETSANTA www.cocktailsbymail.co.uk/product-page/secret-santa-cocktail-2-free-samples
Stocking Stuffer £9 with free delivery with code STUFFER www.cocktailsbymail.co.uk/product-page/the-stocking-stuffer-with-2-free-samples
Individual cocktails from £6.25 – including Winter Cosmo, Fireside Punch, White Winter Negroni, This Rum is Bananas Old Fashioned & more! www.cocktailsbymail.co.uk/shop
A monthly subscription £36 for 6 cocktails a month – www.cocktailsbymail.co.uk/subscriptions
Imagery can be found here – let me know if you would like anything else – bit.ly/CBMAssets
Order from www.cocktailsbymail.co.uk
More about Cocktails By Mail
Lewisham-based female founder and cocktail connoisseur Steph DiCamillo, found herself out of work at the start of the pandemic; a home side hustle turned into a business opportunity and in November 2020, Cocktails by Mail was launched after months of tough kitchen tasting research
Recognising the need for quality cocktails at home, Steph set about developing quality eco-pouch cocktails that could be delivered through the mail
Cocktails By Mail are the first cocktail delivery company in the UK to use biodegradable pouches alongside 100% recyclable outer cardboard packaging – so while the pouches themselves may not be the flashiest, they are plant based and contain no palm oil. They compost in weeks rather than years – and the labels are printed without coatings or foilings to ensure they can also be recycled!
No bullshit. No additives. ALL ingredients are named in every cocktail to give full transparency and no surprises and where possible UK based ingredients are used (obviously with the exception of spirits from a specific geographical region e.g. Tequila / Cognac)
All products are sourced or handcrafted with the aim of reducing food waste – banana skins are turned into a syrup (banana oleo) and lime cordial is handcrafted using the whole lime (you won't taste a drop of citric acid in any of these cocktails!)
Give the gift of a cocktail! Handwritten messages are included on all orders, ensuring senders can provide a personal touch to gifts with each cocktail sent by mail!
About Steph DiCamillo
Before starting Cocktails by Mail, Steph worked for Atom Brands as the Global Advocacy Manager, although she was best known as the Boutiquey Gin Ambassador and Icons of Gin, Ambassador of the Year 2019. Prior to this she was shaking Margarita's at the East London cocktail bar Bad Sports and pulling pints in a west London pub. She's probably the only American you'll meet who can make a great cocktail and change a cask ale barrel.
Before moving to Old Blighty she cut her teeth in the notoriously high paced New York City bar scene working at American Whiskey, a Midtown Manhattan whiskey and cocktail bar. Steph has a Bachelors in Hotel & Restaurant Management from Mercyhurst University in the US. Besides a year in law school she's always worked in hospitality and drinks and has never looked back!
"Every single drink we make is crafted with ingredients used in the world's best cocktail bars. We're proud of our liquid and only make cocktails we would drink ourselves. At the end of the day I want the drinks to be 'crushable' and accessible like your favourite taco joint, or that local Italian who makes the pasta dish you love and go back to for the reasonable pricing that doesn't take the piss."
Steph DiCamillo founder Cocktails by Mail
Gas bottle level monitor SmartSense takes the guess work out of the question.
Download SmartSense app, synchronise the sensor and attach it to the bottom of the gas cylinder. Now you can get an exact answer – right on your smartphone!
More info here: teambmpro.com/products/gas-bottle-level-monitor-smartsense/
Only ships to Australia
Smiggle have a great range of Christmas toys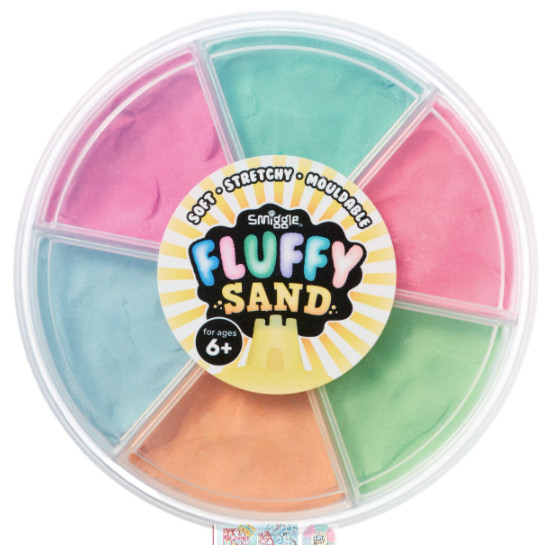 STOCKING FILLERS
Fluffy Sand – £4
Soft, stretchy, and mouldable, this Fluffy Sand pack has six colours in one! If you love our goo and you love the beach then this tub is perfect for you.
Illusion Essential Pencil Case – £8.50
Keep your school stationery organised in this soft pencil case from our Illusion collection including 2 zipped compartments, with external mesh outer pocket
Mini Pen Pals Notepad – £10
Check out this super cute mini bag note book keyring! Hang it on your bag or lanyard so you can take notes or draw pictures wherever you are!
Budz Slapband – £5.50
Everyone loves a Smiggle slapband! Featuring an eye-catching print from the Budz collection you will stand out from the crowd. Simply slap it on your wrist and go.
CHRISTMAS PRESENTS
Nutty Money Box Safe – £17.00
Keep your money safe with our fantastic safe-style moneybox. Made from coated metal featuring fun prints & a pull out tray inside. With a working dial combination lock, you'll never have to worry about losing your valuables again!
Galaxy Tunes Headphones – £20
Rock out in these super cool kids headphones with an awesome design on the printed headband. They're perfect for chilling at home, on the go entertainment, or at-home learning!
Galaxy Flashy Clock – £20
Keep track of the time in style with this flashy clock featuring a print from our Galaxy collection. Includes the following awesome features: Flashes through different colours and lights up, Alarm, Digital temperature recorder, Stopwatch capabilities, Digital calendar with month and day.
Level up scratch book – £11.50
Get creative and bring your artwork to life by using the included scratch tool to reveal vibrant colours! Comes with: Scratch pages, Activity scratch pages, Recreate the illustration pages, Stencil sheets & Scratch tool
Suprise Egg – £18
What's inside? It's a surprise! Full of smiggle goodies, you're sure to be super egg-cited by the contents!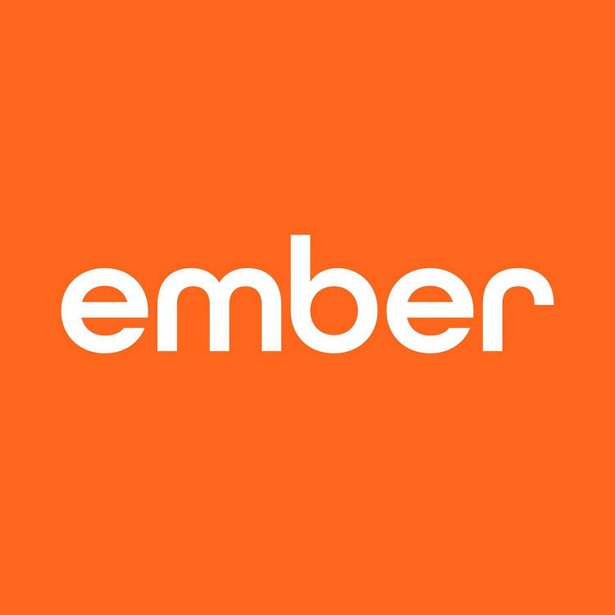 With the Christmas season nearly upon us, these smart temperature control mugs are the ideal gift for your loved one, keeping their drink of choice warm whether they're at home or on-the-go.
Ember is a design-led temperature control brand that is building an entirely new category of smart, temperature controlled IOT products for the home and beyond. Ember's mugs let users set and maintain their ideal drinking temperature for hot beverages – right down to the exact degree. Users simply connect to the Ember mobile app to remotely set the desired drinking temperature, receive notifications when that temperature is reached, save pre-sets for favourite hot drinks and more.
Ember Travel Mug² – RRP £179.95
Stockists: ember.com, Apple
Designed to be used on-the-go, the new Ember Travel Mug² does more than simply keep your beverage hot. Whether it's tea, coffee or hot chocolate, our smart mug allows you to set an exact drinking temperature and keeps it there for up to 3 hours, so your drink is always exactly how you want it.
Ember Ceramic Mug² – RRP £99.95 (10oz) or £129.95 (14oz)
Stockists: ember.com, Apple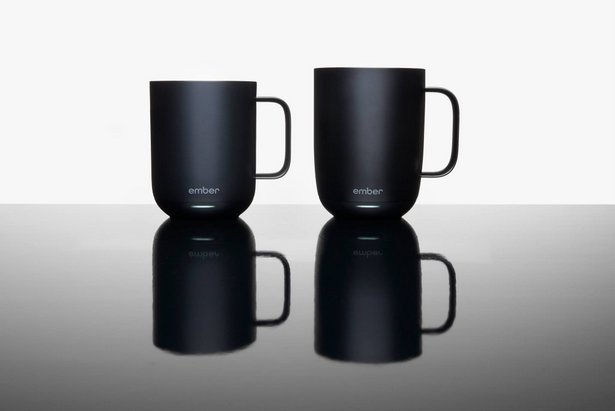 Designed for home or office, Ember Mug² does more than simply keep your coffee hot. Our smart mug allows you to set an exact drinking temperature, so your coffee is never too hot, or too cold. Ember then maintains your chosen temperature for 1.5 hours with the Ember Mug² 10 oz and 80 minutes with the Ember Mug² 14 oz – so your hot beverage stays perfect.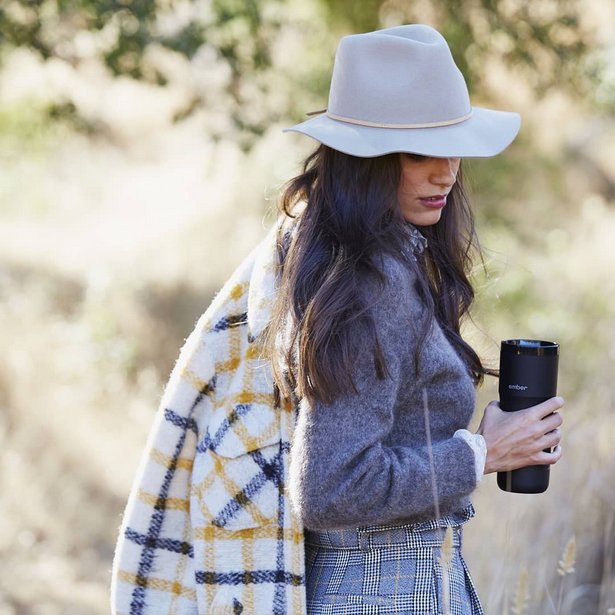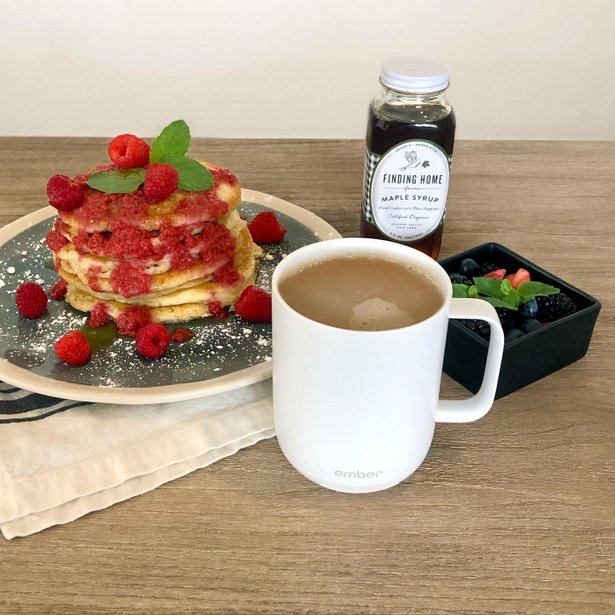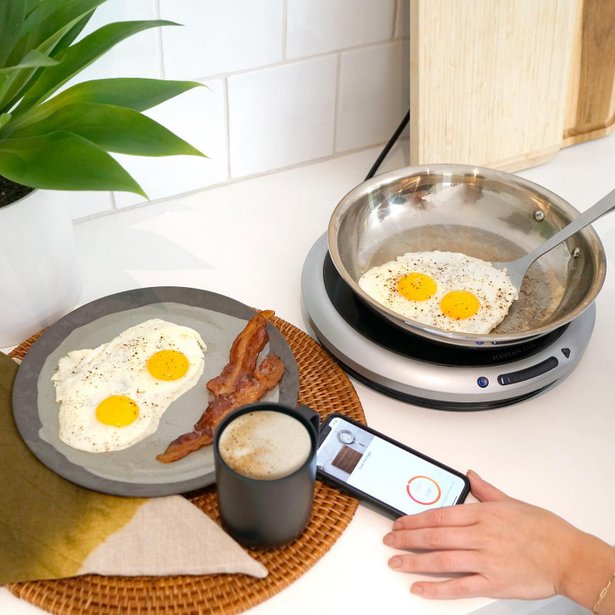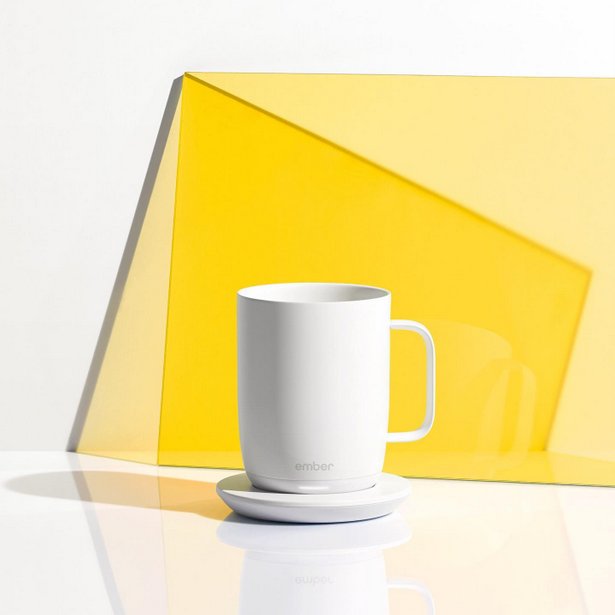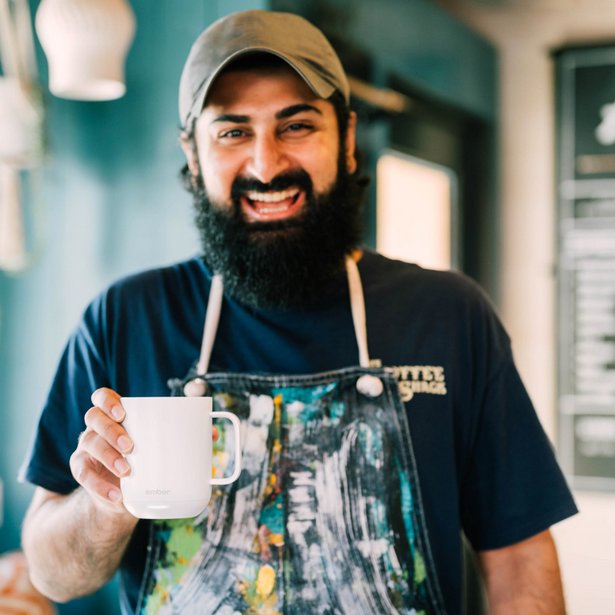 Enjoy 'better than bar-quality' cocktails this Christmas… in the comfort of your own home.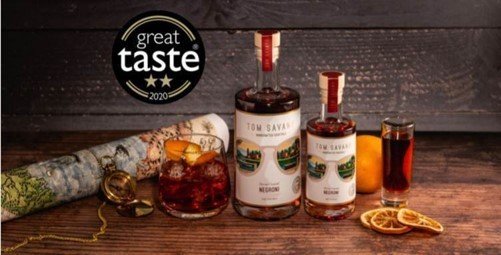 Cocktails are the number one drink of choice for many of us over the Christmas period, yet we all know that crafting the perfect cocktail can prove tricky, leaving most of us frantically googling 'how to make the perfect Mai Tai' and searching supermarket shelves for obscure ingredients to little avail. Thankfully, newly launched, Tom Savano cocktails have made it easy for us.
The multi award-winning cocktail range by Tom Savano is deliberately made with only small-batch, artisan spirits from around the world, making them the first company to deliberately shun the big distilleries, in favour of the passion and craftsmanship of small, regional distillers with great stories.
The brand, launched by James Kerslake, was founded from a passion of travel and culture, and a longing to bring the best quality cocktails from around the world to us all – James explains:
"I wanted to really push the boundaries and redefine the perception of premixed cocktails. Being very particular myself about what I drink, I wanted something that I would personally drink over anything else, even from most top bars. Cocktails to me are all about a story, the origin of the spirit you use and the history behind every single ingredient down to the smallest detail, and what it evokes in your mind when you drink it.
When I drink a Mojito, I want to feel like I'm on the sunset strip of Ibiza watching the last golden strip disappear beneath the waves, sitting with the rum distiller and hearing about his family and life story. When I sip a margarita, I want to feel like I'm on a Rancho at the end of a long day of agave harvesting, the smell of earth, smoke and Mezcal in the air. That's what Tom Savano is about."
The Tom Savano Cocktail Range
Read more about the Tom Savano cocktail range below…
Devon Coastal Negroni – 21%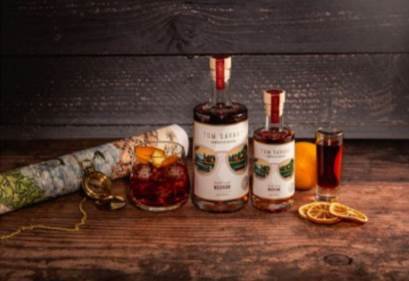 Rich, golden and evocative of being in a cobbled courtyard in the Amalfi coast at golden hour.
Made using a craft gin from Devon, inspired from bygone seafaring voyages and the spice route. Blended with a vintage 100 year old vermouth recipe from Piedmont – the spiritual home of vermouth, and a blend of gentle but bitter garden Amaro's.
Single Estate Reposado Margarita – 19%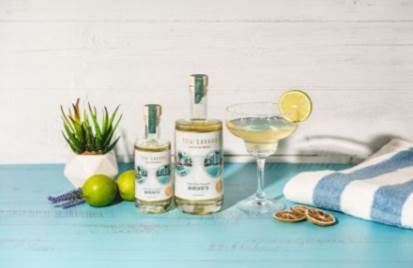 Pays tribute to the white sand beaches and azure waters of Mexico where our reposado tequila (aged up to 9 months in barrels) is one of the few still made the old-fashioned way, with stone wheels and roasted in pits.
Farmed from their own Ranchos (extremely rare in Mexico) by multi-generational Jimadors who have worked there for over thirty years. Mixed in Tommy's style with fresh agave, tangy lime and a hint of herbal bitters.
English Garden Lychee Martini – 18% ABV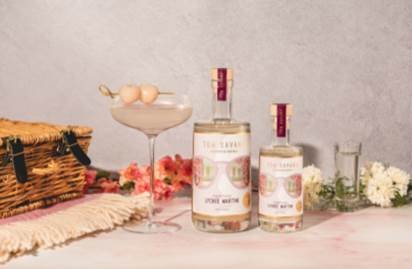 An East meets West tribute to springtime, blending organic English elderflower vodka from Northamptonshire with the sweet lychee aromas of the far east, and a finishing touch of our signature blend of dry vermouths and just a hint of citrus.
Caribbean Dawn Mai Tai – 20% ABV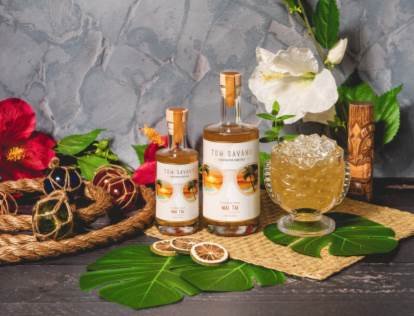 One sip and you'll be dockside in Tortola at dusk, inhaling the smells of salt, sea and aged wood. Made with no less than four artisanal rums from Martinique, Panama and Guyana, including the British admiralty rum Pusser's with a 300 year heritage of voyages around the Caribbean. Gorgeously fragrant with almond, lime, garden mint and a hint of Tiki bitters.
Kentucky Winter Old Fashioned – 22% ABV
Perfectly smooth, spicy and richly caramel in colour, this will take you to a porch in Kentucky at sunset, watching the light disappear over the harvest.
Carries the heritage of more than a century of American whiskey making, showcasing both an origin rye whiskey and a post-prohibition bourbon, derived from red winter wheat, blended with a rich dark sugar and our signature bitters blend.
To Order
Those looking to get their hands on these cocktails can order from the website at www.tomsavano.com with 15% off their first order.
Cocktails can be sent out next day delivery and retail at £12 per two-serving bottle, or £27 for a larger five-serving bottle. ABVs range from 18% to 24%
– Each cocktail uses artisan, locally sourced spirits; Ocho Reposado Tequila from Jalisco, Salcombe Gin from Devon, Jelleys organic Elderflower vodka from Northamptonshire, Pussers blue label from Guyana and Makers Mark Bourbon from Kentucky.
– To serve, refrigerate drinks, then pour onto ice.
We all need a tribe, a handful of people that have our backs. Humans thrive better together. I know, I've done life isolated and life within a tribe and as a single mum, a support network isn't a want, it's a need for survival and prosperity in many different ways. And I know the over 959,000 single parents here in Australia would also agree.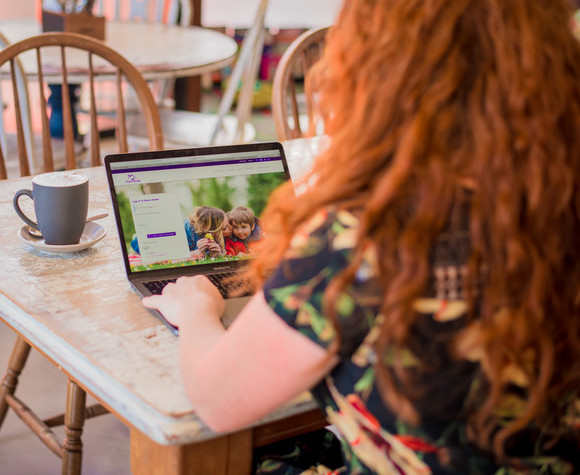 Our challenges are different simply because we do what should be the work of two, alone so we face high cost housing, increasing living expenses, challenges getting practical everyday support and high levels of social isolation. And it's not because we don't try to change our current circumstances, but because we already made a point of changing our past circumstances that we face these challenges. The majority of single parents (predominantly women) left a domestic violence relationship (which is the single largest contributor to homelessness) and in doing have dealt with poverty, social isolation and increased ricks of depression and suicide.
There are some amazing organisations out there, yet they only offer a single solution to a single challenge. What is needed in order to really create change is a strategic solution that addresses the bulk of the challenges. ShareAbode is this solution. It successfully provides stable accommodation opportunities for single parents through home-sharing with one another, while simultaneously addressing other critical unmet needs such as:
· poverty reduction
· decreased social isolation
· social and practical support
· reduced fatigue & mental health related conditions (such as depression)
· shared resources, rent and expenses
It is time, as a society, we fully value social factors as equals and as a complementing factor to economic and environmental values. By focusing on the social value of the individual and the impact those individuals have when aggregated into a community, we empower single parents and children to improve their life circumstances and aspire to inter-generational change.
Support us in this endeavour by donating what you can below and by sharing this message to others so they can do the same.
readyfundgo.com/project/shareabodefunding/

Reusable antimicrobial seat covers for airplanes, trains,buses,cinema seats and more! Shop now for all travel accessories! Patent Pending. www.slumberblissseats.com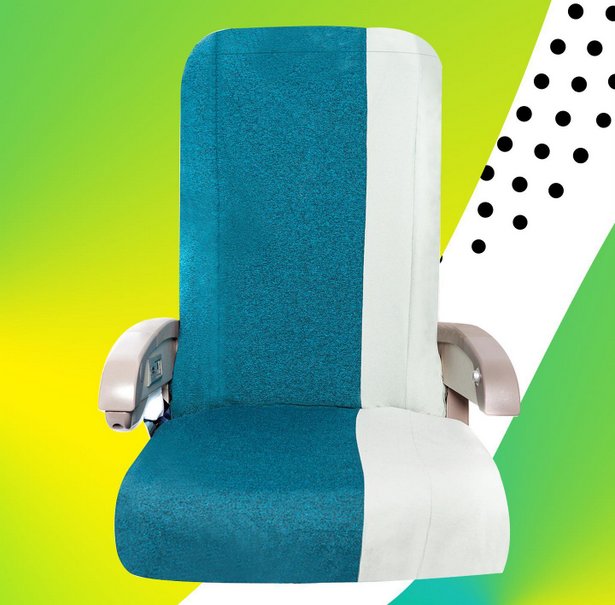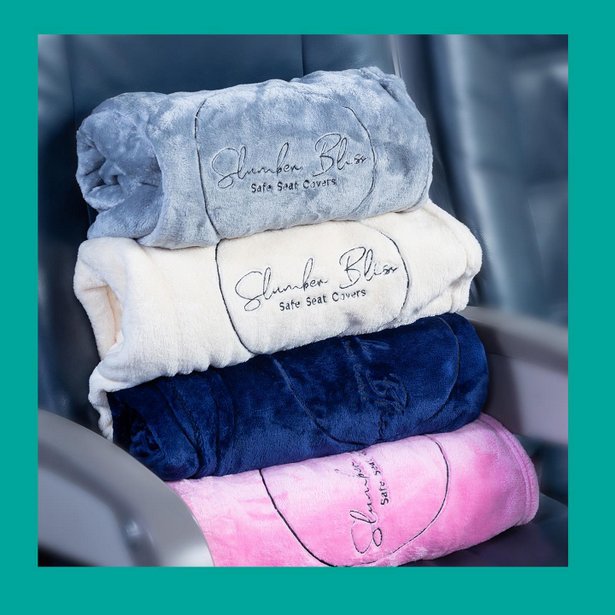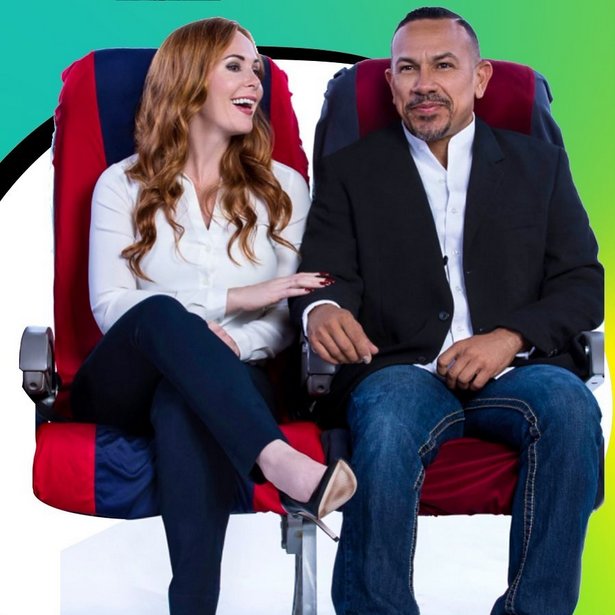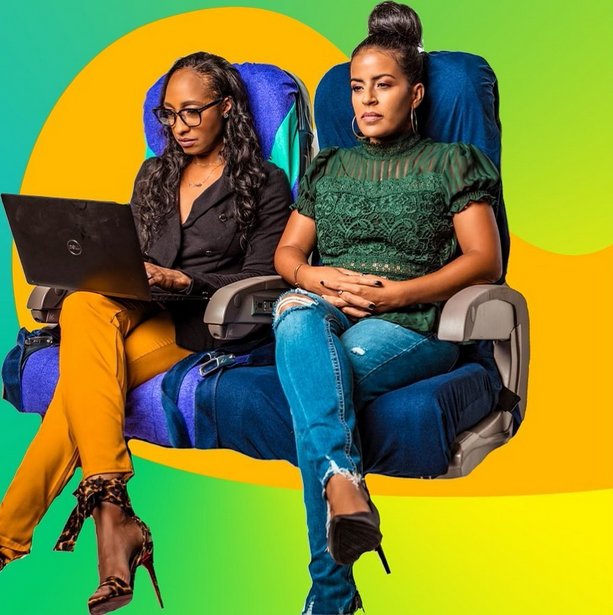 WooWoo is a beauty brand with a difference, dedicated to empowering women to worship their woowoo, their way.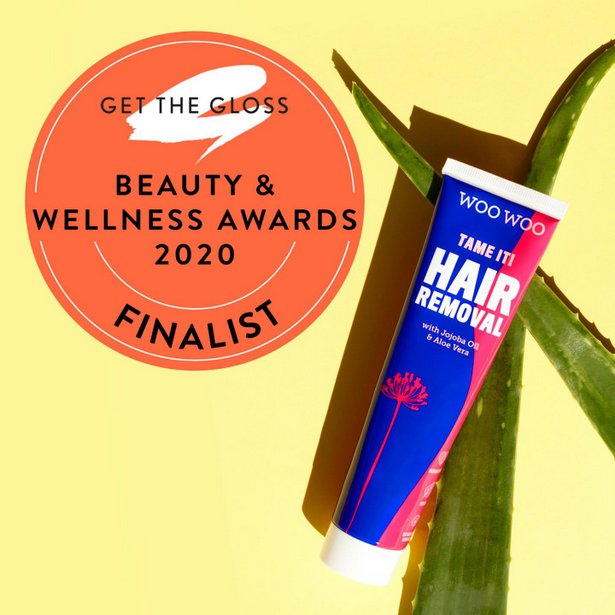 Unashamedly bold, passionate, sexy and fun, WooWoo is on a mission to put to bed old-fashioned taboos over intimate care, pleasure and sexual confidence. Whether it's for the beach, the bedroom, or just because, WooWoo's range of intimate care products are specially developed to help women pamper, protect and pleasure their woowoo. WooWoo's naturally-sourced products are vegan, cruelty-free and safe for intimate use. Attractive, accessible and affordable, WooWoo products are designed to sit front and centre in your shopping basket, handbag or shower rack, loud and proud. They have created a couple of limited edition winter gift sets – with details of these below.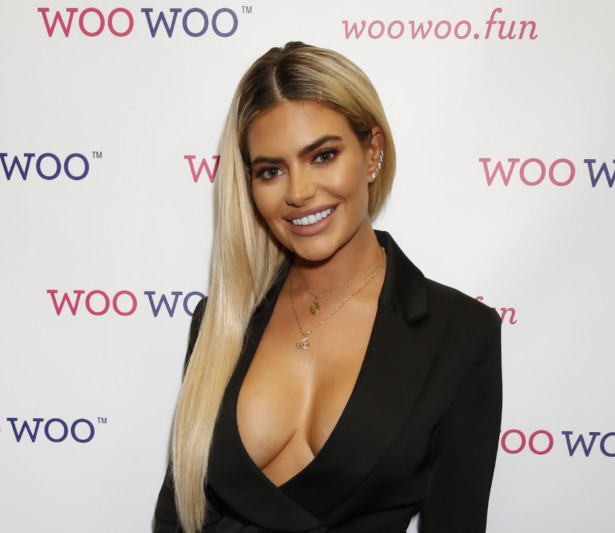 Sleigh all day this festive season with WooWoo's Limited Edition XXX-mas Gift Sets
Woo(Woo) Hoo and hurray, Santa's sleigh is on its way! Guarantee yourself a Yuletide full of festive fizzle this year, with WooWoo's new limited edition XXX-Mas Gift sets. Perfect as a stocking filler for both your bezzie and Bae, or simply as a well-deserved pre-party season pressie to yourself, WooWoo's Sleigh All Day and Not So Silent Night Gift Sets will ensure an 'Advent'ful Christmas for all.
Sleigh All Day Party Season Set – Let WooWoo help you keep your peach on point in the countdown to Christmas with our Sleigh All Day Party Season Set. Featuring a selection of our best-selling products including our WooWoo Tame it! Intimate Hair Removal Cream, Saddle Sore Soothing Balm and 12 pack intimate Cranberry Wipes, this is the perfect set to treat yourself and your peach to a pampering sesh whilst planning that killer Christmas outfit and indulging in your annual Celebrations selection box addiction.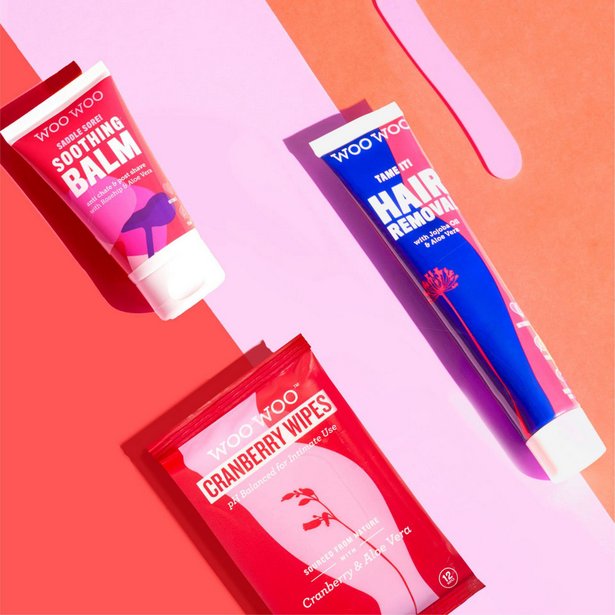 Our Sleigh All Day Set comes in a zippable WooWoo wash bag complete with three full size classic products so that you can nail all your Christmas self-care needs in one hit.
RRP £12.95
Not So Silent Night Pleasure Set – Jingle all the way to an XXX rated Xmas with our Not So Silent Night Pleasure Set. Featuring WooWoo's sell out arousal boosting lube, pleasure enhancing CBD Bliss Oil, a party pack of condoms and 12 pack intimate Cranberry Wipes, this little sack of Christmas cheer promises to deliver a one-way sleigh ride to O town.
WooWoo's Not So Silent Pleasure Set includes four full size products in a zippable wash bag to help keep the party popping beneath the sheets well into the New Year.
RRP £12.95
X-mas with our Not So Silent Night Pleasure Set. Contents: Featuring WooWoo's sell out Slide it! Pleasure Lube, a 12 pack of Ribbed Condoms and a 12 pack of intimate Cranberry Wipes, this little sack of Christmas cheer promises to deliver a one-way
sleigh ride to O town.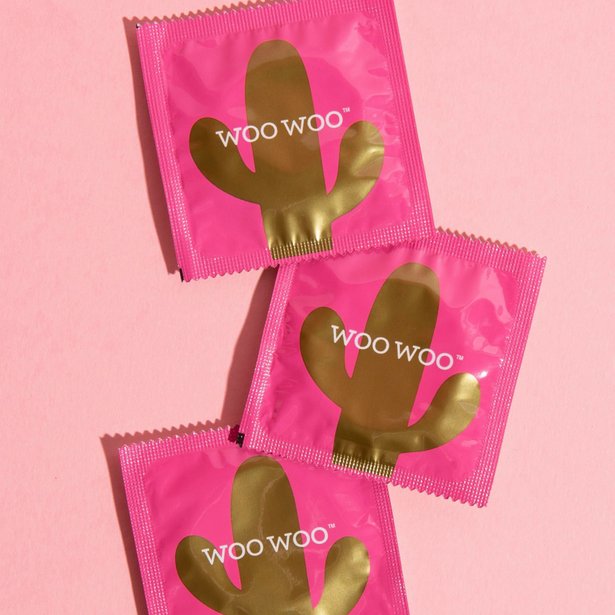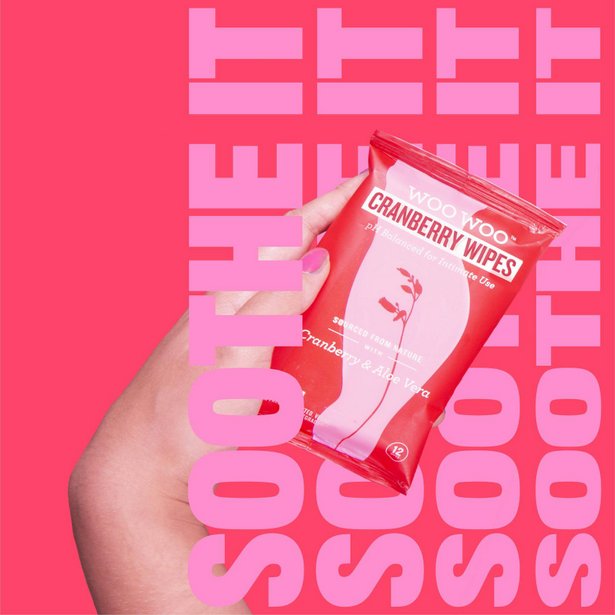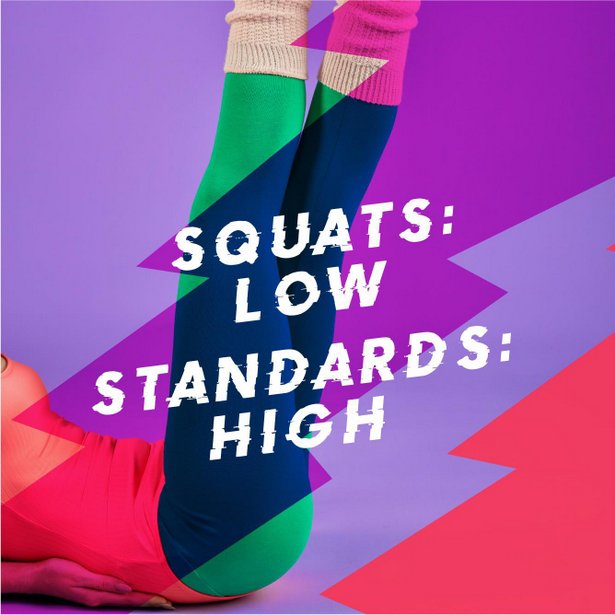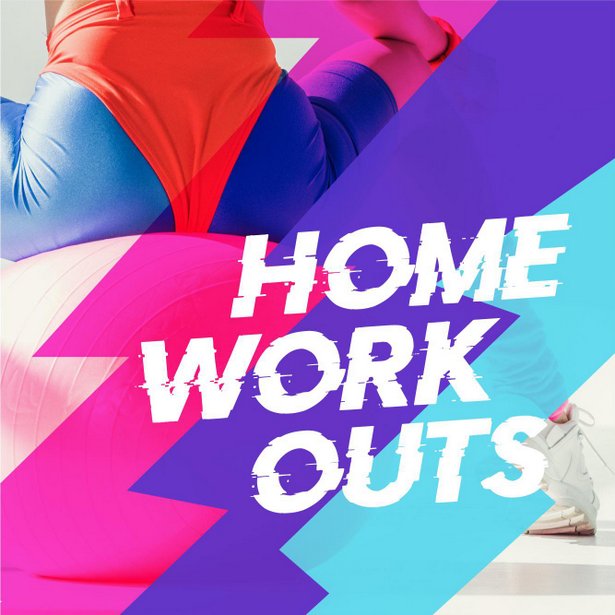 PROTECT THE THINGS AND PEOPLE YOU LOVE WITH PATLOCK
Patlock is a fitted French door lock and visual deterrent that has been designed and developed in the UK to stop would-be intruders.
It provides maximum visibility to show French doors and conservatories are securely locked from the inside, yet also provides maximum security from the outside.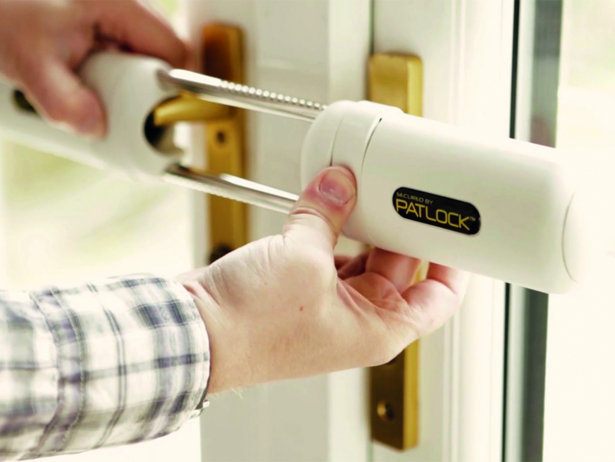 Figures from the Office for National Statistics show that there were 356,017 incidents of burglary in England and Wales, to the year ending March 2020. The weakest point of entry in most homes being at the rear of the property, via patio or French doors.
Patlock assists homeowners in securing their property against burglars and the method of forced entry known as lock snapping. This involves breaking the cylinder of a UPVC door, which enables the trespasser to manipulate the lock to open it. When compromised, the cylinder renders all the other locking points useless.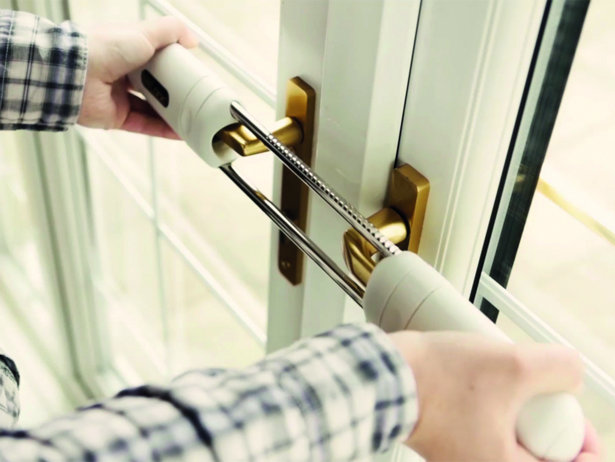 Patlock removes this risk by securing all shoot bolts and levers, ensuring that the doors remain in the locked position – this stops the exterior handles from being operated and removes the option to open the doors from the outside. In addition, each Patlock comes with a pair of tamper resist spindles to enhance the security that Patlock provides.
Easy to fit and release in seconds and with no key or code required, Patlock provides extra security and instant peace of mind for any homeowner and is recommended by Police Forces and Crime Prevention organisations throughout the country.
Patlock is priced at £70 (RRP) and is available from Argos, B&Q, Robert Dyas and Woodie's (Ireland).
Dowdle | Wooden Puzzles are a great gift for the puzzle fanatic and lover of folk art. www.dowdlefolkart.com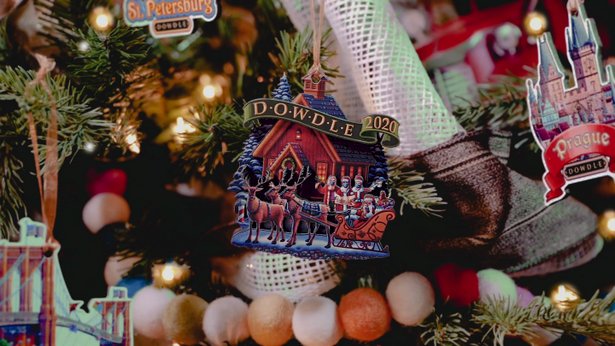 Dowdle Wooden Puzzles are a great gift for the puzzle fanatic and lover of folk art. The Alpine Christmas or Festival of Trees puzzles would make for good old fashioned family time this holiday season.
High quality giclée print that is mounted on wood
Featuring art by renowned folk artist Eric Dowdle, known for his gift of capturing the character and traditions of each place he visits
MSRP $59.99+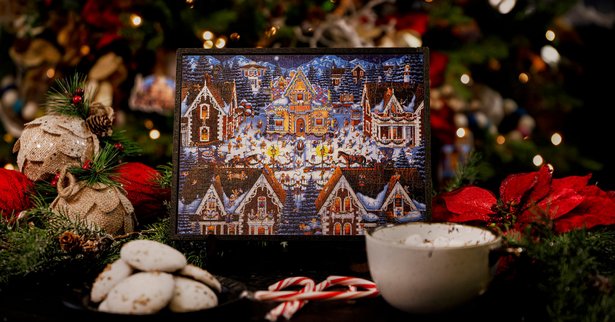 With his unique style and approach Eric Dowdle has established himself as one of the preeminent folk artists in America today.
Check out our Instagram here: https://bit.ly/38gelTG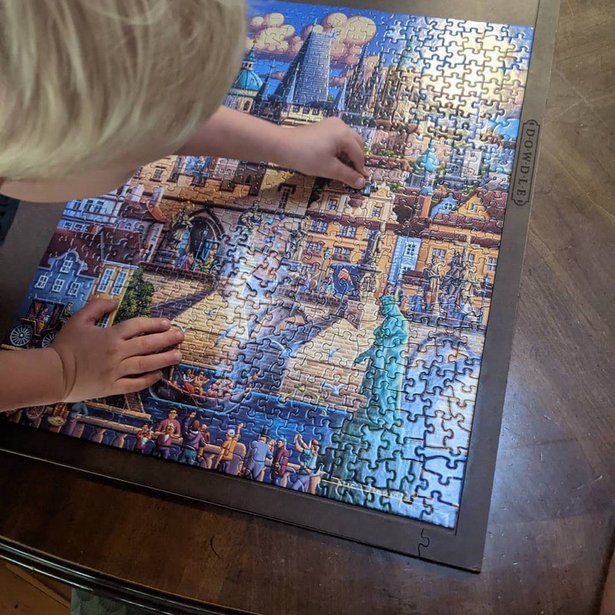 Renowned folk artist Eric Dowdle captivates people of all ages with the wit, charm, and detail which is portrayed in his art work. His quirky and infectious personality is represented in his collection of hundreds of scenes from the United States, and around the world. These paintings are highly valued by collectors and are distributed as high-quality prints, puzzles, and gifts.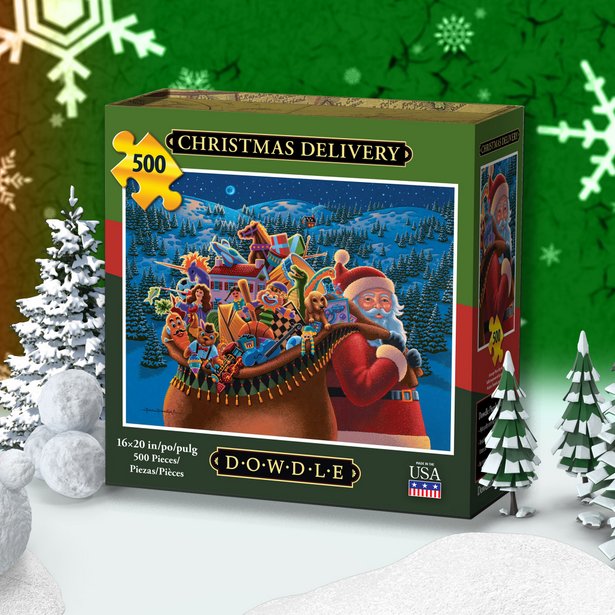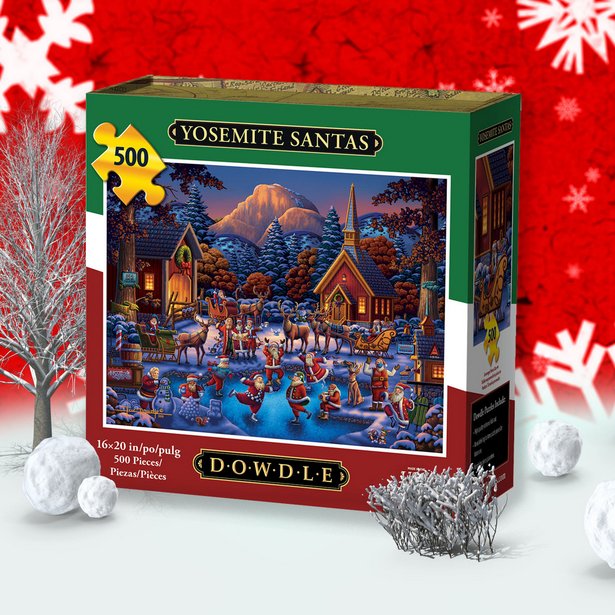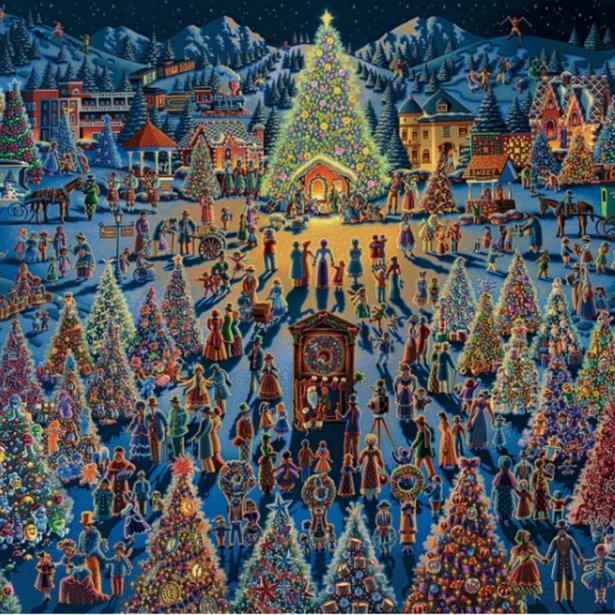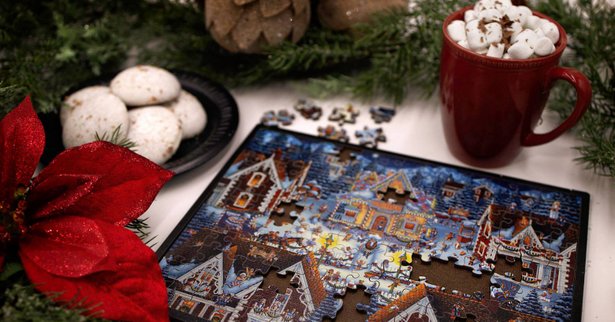 Give your rugby fan man an organic cotton shirt to cheer his team on: Invisible Friend Rugby Scrum T-shirt or Finisterre Rugby Shirt (made with vegetable ivory buttons, to save elephants).
Find more inspiration at England, Naturally www.englandnaturally.com/a-greener-game-of-rugby/
Bel Essence (www.belessence.com), a skin care company making highly effective skin care products from natural and organic ingredients.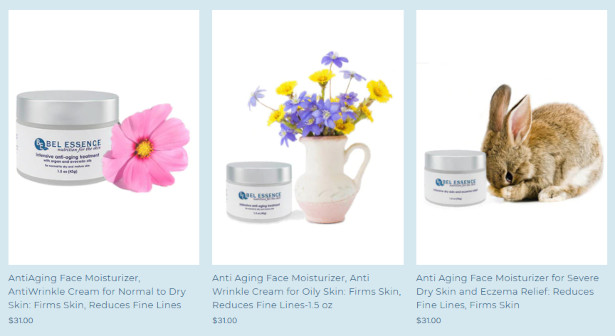 Bel Essence creates its products based on a simple principle – nutrition for the skin. If we use products that give our skin the vitamins, minerals and omega 3 and 6 fatty acids it needs, we will have naturally healthy skin. Plant oils such as Argan, Hemp, Rice Bran, Avocado and others are rich in the vitamins, omega 3s, fatty acids and other nutrients important for soothing and treating common skin conditions and irritations and give you healthy skin. These oils have been known for centuries for their health, healing and restoring properties, giving your skin what it needs to regenerate and rejuvenate itself to its best.
Bel Essence combines plant oils, all researched for their nutritional properties and combined to deliver the best nutrition to skin. The products are built from these oils, not a base of filler ingredients with oils sprinkled in. This is why the products enjoy 4+ star reviews – they are natural and organic, cruelty free certified, made in the US, paraben and sulfate free, and very effective in repairing and rejuvenating skin.
CUT TO THE MINIS – miniature rum gift set for Christmas
Looking for the perfect stocking filler for the rum lover in your life? CUT RUM has you covered with their newly launched CUT TO THE MINIS gift set.
Made with award winning, aged rums from The Worthy Park Estate in Jamaica and The Trinidad Distillery, CUT RUMS are blended with 100% natural spices and ingredients to create a smooth, well balanced spiced rum and an intense smoked rum. In the gift set you will find, 2x 50ml bottles of high quality CUT SPICED RUM and 1x 50ml bottle of CUT SMOKED RUM – the first smoked rum in the UK.
RRP £12. Available from Amazon.
CUT SPICED RUM – is a premium Caribbean Rum infused with real spices including, aniseed, nutmeg, ginger, black peppercorn, cinnamon, coriander seed, lemon peel and sweet vanilla pods. Best enjoyed over ice with Ginger Beer.
Tasting Notes
Nose: toasted orange, pancake batter, vanilla bean
Taste: creamy, pepper, vanilla, sea salt, caramel
ABV: 37.5%. 70cl bottles are available from Asda, Amazon and Master of Malt. RRP: £22
CUT SMOKED RUM – is the UK's first naturally smoked rum – a 3 year old Jamaican rum infused with Arabica coffee beans, smoked with burnt wood chips and left to rest in oak
barrels. This rum is one of a kind. Best enjoyed over ice with Ginger Beer
Tasting Notes
Nose: coffee, cocoa nib, oak, vanilla, pipe tobacco
Taste: brown sugar, leather, charred wood, roasted coffee, matchstick smoke
ABV: 40%. 70cl bottles are available from Asda, Amazon and Master of Malt. RRP: £22
Website: www.cutrum.com Instagram: @cuttotherum