Monitor Your Vital Signs With Mahaa's Health Tech Box
Laurene Rey-Millet
BY LAURENE REY-MILLET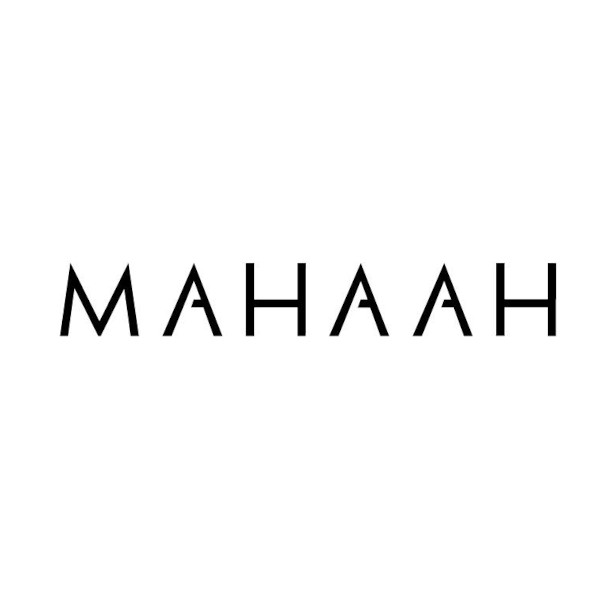 Mahaah utilises an a-team of doctors, nutritionists, and experts who have combined their expertise in science, technology and medicine – to create a Health Tech Box designed to monitor your own vital signs.
See the full article at www.gramersi.com/2021/02/09/monitor-your-vital-signs-with-mahaas-health-tech-box/
Founded in 2020, Maahah provides a range of complementary, multi-axial holistic approaches, to creatively co-curate unique health visions into bespoke sustainable daily living practices.
Visit them here >> www.mahaah.co.U.K
John's Crazy Socks was started as a social enterprise built on four pillars: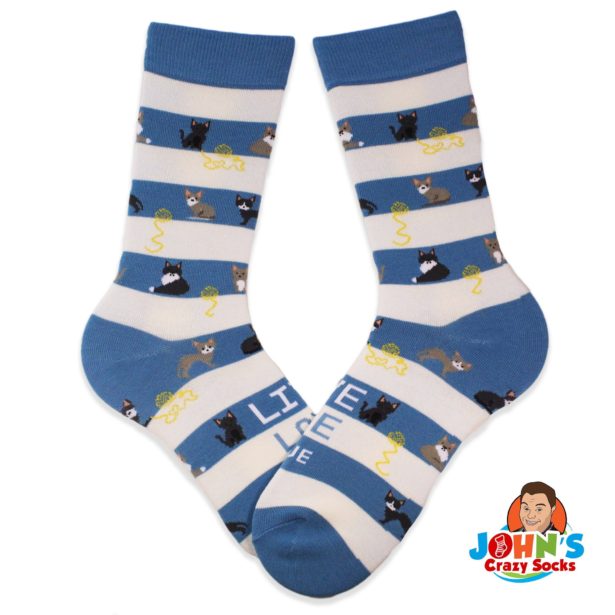 • Inspiration and Hope: It hires people with differing abilities and shares videos to show what they can do. It also hosts school tours and school groups that come to the company for gaining work experience. John's Crazy Socks wants the world to see and understand what people with differing abilities can do.
• Giving Back: It donates five percent of all earnings to the Special Olympics and raises money through its Sock of the Month Club as well as its charity and awareness socks for charity partners like Autism Speaks, the Autism Society of America, the National Down Syndrome Society, and the Williams Syndrome Association. It has raised more than $375,000 for its charity partners and publishes a monthly Giving Back Report.
• Fun Products You Can Love: It has over 2,000 different socks plus a Sock of the Month Club, gift boxes and gift bags. Its wide product selection is matched by its customer service where most of its customers receive their socks within two days of ordering.
• Making It Personal: Every customer's package receives a thank-you note from John along with some candy.
CANTERBURY LAUNCHES BRITISH & IRISH LIONS JERSEY AHEAD OF 2021 TOUR OF SOUTH AFRICA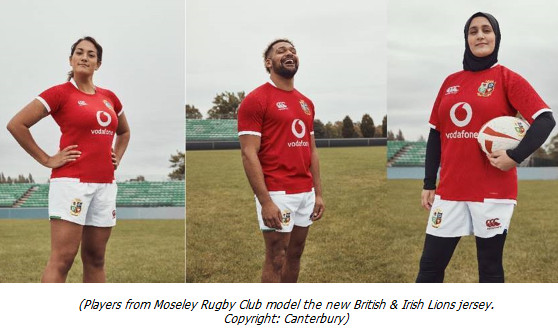 (Players from Moseley Rugby Club model the new British & Irish Lions jersey.
Copyright: Canterbury)
NOTTINGHAM, UK. 28TH OCTOBER – Canterbury has today unveiled the latest British & Irish Lions Pro jersey ahead of the Tour of South Africa in 2021, which celebrates the journey a player must undergo to reach the very top of the game, as well as those who have helped them get there.
With the Lions squad recognised as being made up of the best of the best, the iconic red jersey's new design features a striking graphic on the shoulders, comprising a multitude of individual pieces which come together to form the image of a lion. Symbolising the origins of the players and those who have helped them to reach the pinnacle of the game, each piece pays homage to every teammate, club coach, family member and friend who helped them along the way.
The Pro jersey is the Lions' most sustainable ever, with the main body made up of 100% recycled polyester and is available in mens, womens and junior sizes, allowing supporters to be part of the pride and show their support.
To help launch the kit, Canterbury enlisted the help of players and staff at Moseley Rugby Club to create a series of striking images. The Birmingham-based club was chosen as it is one of the oldest Lions Origin Clubs – an initiative which honours teams who have developed Lions players and allows them to proudly wear a celebratory badge on their kits – having first produced Lion #50, Fred Byrne, who toured South Africa in 1896.
Today's announcement also kicks off Canterbury's #MadeFromAll campaign which celebrates the rugby community and aims to highlight some of the game-changing stories from players of Lions Origin Clubs across the UK and Ireland. As part of the campaign, over the coming weeks and months Canterbury will release a series of videos which showcases rugby players from across the four home unions and explores the impact that rugby and the rugby community has had on their lives.
(Moseley Rugby Club fans, players and staff model the new British & Irish Lions jersey. Copyright: Canterbury)
Simon Rowe, Global Head of Sports Marketing, at Canterbury, said:
"Becoming a Lion takes hard work and dedication and is the pinnacle of a player's rugby career. In designing this jersey, we looked deeper into what it takes to reach that elite level and what becomes clear is that they didn't get to the top on their own. Throughout their journey they have had the support of many mentors and advocates – from the parents and family who ferried them around as children to the coaches who harnessed and finessed their games – and we wanted to celebrate those often-unsung heroes. Our Origin Lion graphic is our tribute to them.
"Canterbury believes that rugby is a game for everybody and the launch of our #MadeFromAll campaign further demonstrates this. We can't wait to hopefully see supporters gathering again in the jersey as we cheer the Lions on in South Africa"
Warren Gatland, British & Irish Lions Head Coach, commented:
"The jersey looks awesome and I think Lions supporters, as well as the players, are going to love it too. Canterbury, as we have become accustomed to, have done a great job yet again.
"Some of the best experiences I've had as a Lions coach have been looking out across a stadium ahead of a match and seeing a 'Sea of Red' Lions jerseys. Literally entire stands turned red; it's an incredible thing to witness and creates an atmosphere that is truly unique to the Lions."
Canterbury also reveal today the Lions' largest ever range of training and off-field supporter wear, with a total of 112 items available across various price points, ensuring there is something in its offering for all fans. The range also includes three times as many women's products as ever before and its biggest ever junior product range.
The Canterbury British & Irish Lions Pro jersey costs £75.00 (adults) and £55.00 (junior) and is available now from www.canterbury.com
Bringing the joys of Christmas parties at home, Searcys cuvées come encased in a beautiful white and gold box and delivered nationwide, available for £39 via their website. www.searcys.co.uk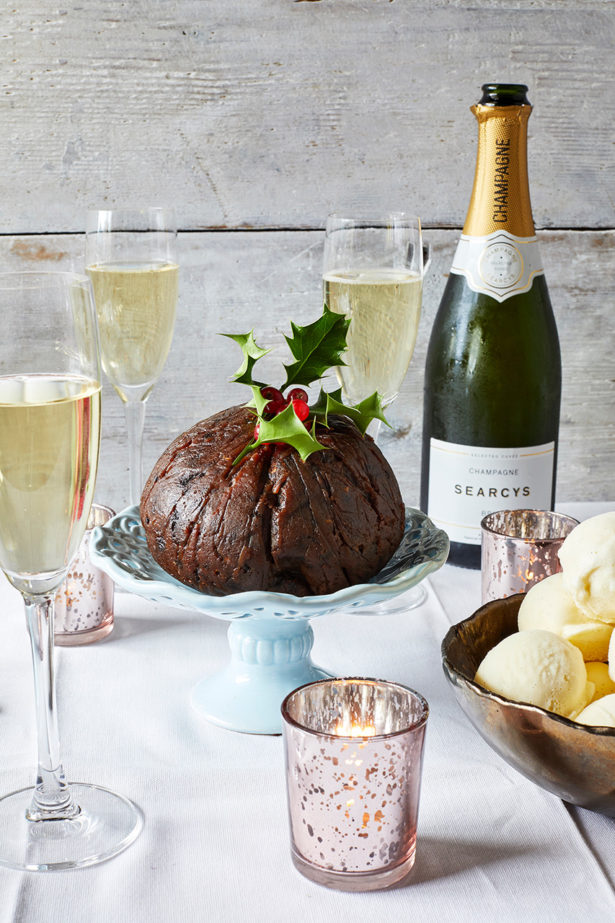 2020 FESTIVE ROOM OFFER
Travelodge has released over 1 million rooms for £25 or less
With just over 50 days to go before Christmas, Travelodge, the nation's favourite spare room provider is bringing much needed holiday cheer by releasing over one million rooms for £25 or less for the festive and Wintercation season.
Take advantage of this great room offer and book a Travelodge room early so that you can visit your loved ones this festive season. With 575 Travelodge hotels dotted across the UK, you can easily find a Travelodge close to your family and friends house and safely visit them whilst adhering to the COVID-19 social distance rules.
To book your £25 room just go to www.travelodge.co.uk stay dates are from 1st November 2020. For a family of four a £25 Travelodge room works out at just £6.25 per person which is cheaper than a café Christmas treat of a mulled wine or hot chocolate and a few mince pies.
You could also make the most of the holiday season and create some priceless memories and start some new traditions by taking a UK festive themed Minication. It's a great opportunity to keep the children entertained with a much needed Crimbocation or treat your partner to a special festive romantic break.
Many Christmas light shows** will still be taking place this year with Castle Howard in North Yorkshire, Blenheim Palace in Oxfordshire, Waddesdon Manor in Buckinghamshire, Belton House in Lincolnshire, Stourhead in Wiltshire and Kingston Lacy in Dorset all selling timed-entry tickets for illuminated trails through their parks and gardens with social distancing measures in place.
Also, with Dancing on Ice returning to our TV screens this season, why not get inspired and visit one of the UK's Christmas ice rinks** albeit with some differences. Ice skating at Hampton Court Palace and Queens House in Greenwich have confirmed that their rinks will be open this festive season as well as locations in Cambridge and Tunbridge Wells.
The £25 room offer also includes New Year's Eve and dates in January so why not take a Wintercation and start 2021 with an action packed fun Staycation with your family or partner. Exploring Great Britain in winter can be very magical! Just wrap up warm and venture on frosty rambles on river banks, through forests and into Britain's dramatic and atmospheric winter landscapes. It's the ideal setting to blow away the cobwebs, recharge and kick start 2021 with a bang!
Travelodge has reopened most of its Bar Café's so that you can kick start your day with the ultimate unlimited breakfast menu. It is now a table service but remains unlimited and still £8.75 per person and for each paying guest, two children eat for free.
To give you extra peace of mind, Travelodge is offering additional flexibility on its saver rate bookings in case your travel plans are affected. Now with a saver rate booking you can move your booking date to another date for an admin fee of £5 and you have up to midday on the date of your arrival.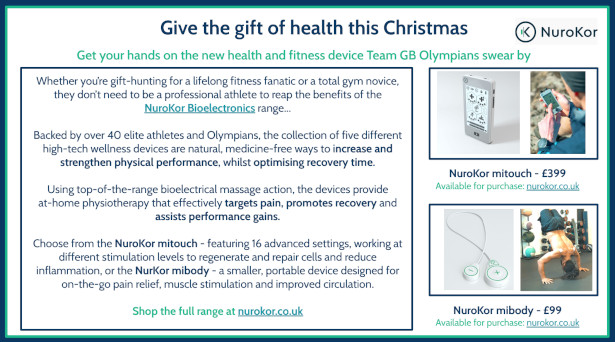 New Medical CE Approved Photizo Sport shines its light on Briton's suffering in silence from injury.
Photizo has gioven InTouch readers a unique discount code… for £25 off use code  intouchrugby25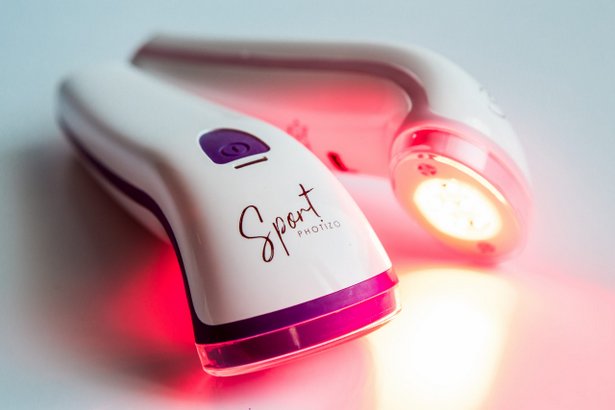 A recent survey by BUPA revealed that seven million eager exercisers in Britain have been hurt or injured during the COVID 19 pandemic. Yet only 25% sought medical help.
With 75% of exercisers either suffering in silence or having to put pay to their new fitness goals through injury, Photizo Sport offers help for typical conditions being: knee, lower back and shoulder issues, shin splints, tennis or golfer's elbow.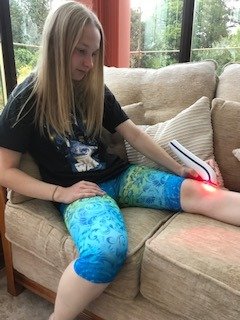 The new Medical CE awarded Photizo Sport offers a speedy, natural and non-invasive solution. Photizo Sport's LED light therapy harnesses the healing power of red and near-infrared light at specific wavelengths and frequencies for accelerated healing.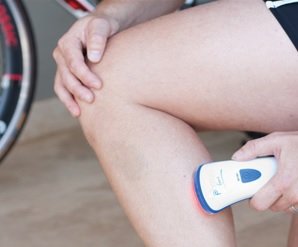 These specific wavelengths have shown in studies to accelerate natural healing, relieve pain, swelling and inflammation, reduce muscle spasms, and increase blood and lymph vessel diameter, to ensure clearing of waste products and inflow of oxygen and nutrients in the treated areas.
Designed for home use, the Photizo Sport is very easy to use. Simply place the lens with the LED cluster on the area to be treated, press the ON button and wait until the timed treatment ends, then move it to the next area requiring treatment. Repeat until you have finished treating all the desired areas. LEDs (light-emitting diodes) are non-invasive, painless, produce a gentle and soothing therapy and do not require recovery time.
The Photizo Sport is the result of years of research by Physiotherapists combined with advances in LED technology and the expanding scientific evidence of Red Light Therapy. It's portability, long battery life, robust and simple to use ergonomic design makes it ideal to use anywhere and treat an injury.
The Photizo Sport is one of the newly introduced series of Medically CE awarded 'Home Care' Photizo devices. In addition to the Sports device, the home care range also includes: Photizo Pain Relief, Photizo Vetcare and the award-winning Photizo Skincare, & beauty device Photizo Blush.
The Photizo Sports retails in the UK at: £299.00.
Available to buy online: www.danetrehealthproducts.com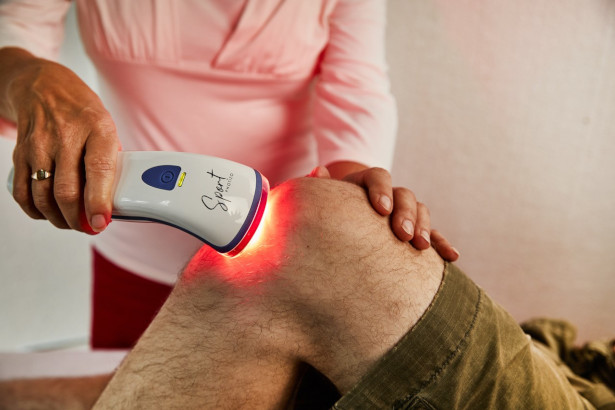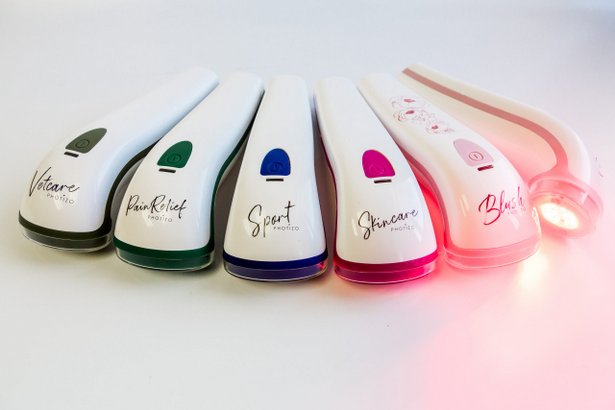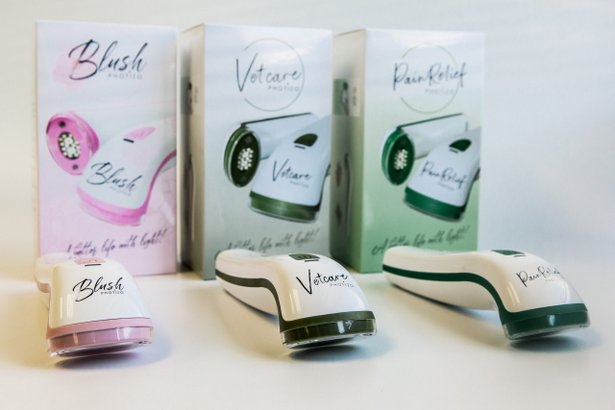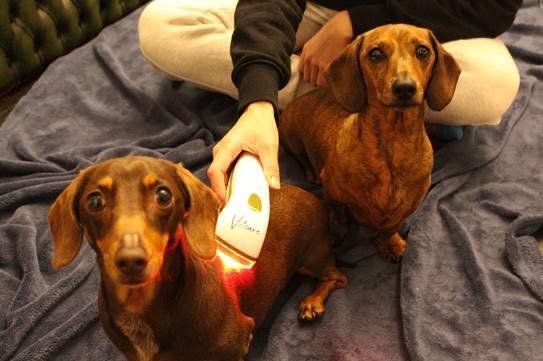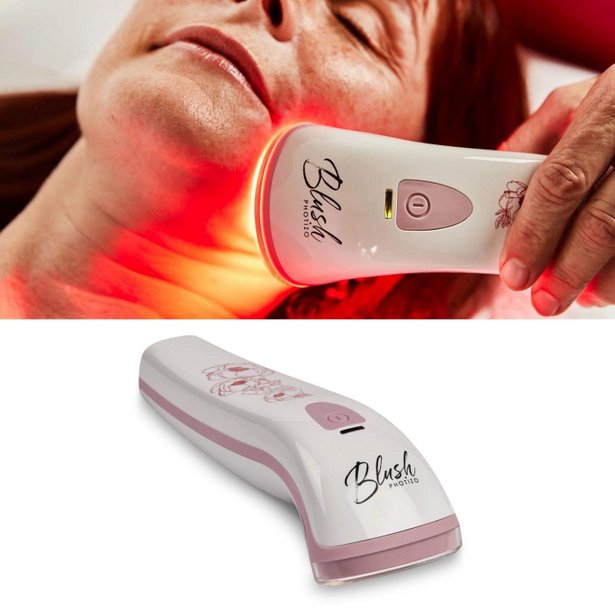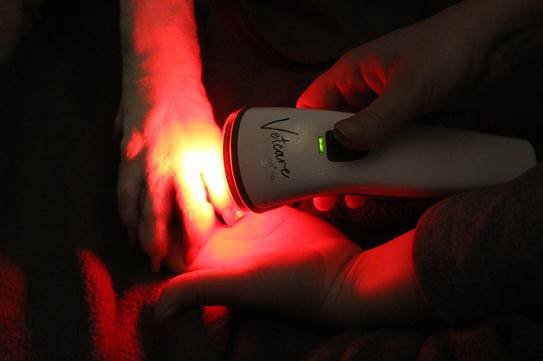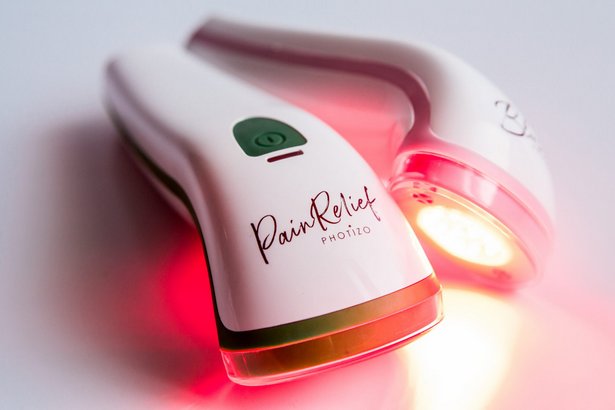 The Ritter Sport Unicorn chocolate bar is the rainbow of joy we're all in need of right now and the perfect, tasty gift for kids.
Lovingly made, creamy strawberry flavoured 'unicorn pink' white chocolate is topped with deliciously smooth milk chocolate to create the limited-edition Ritter Sport Unicorn chocolate bar.
Available in Wilko for £1.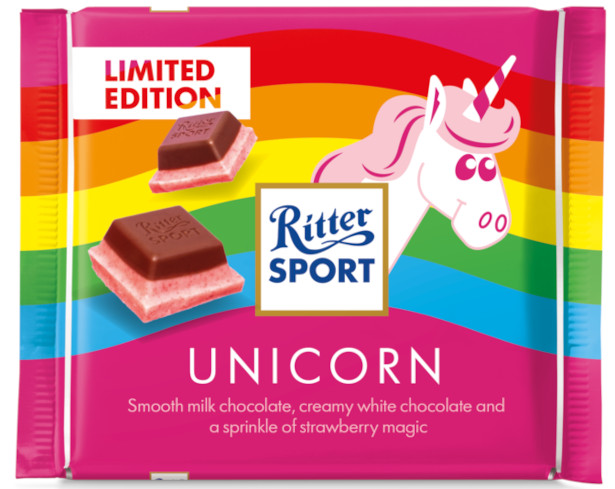 Give the gift of a chocolate hug with the Ritter Mini Chocolate Mix Gift Box.
It includes 9 pieces of delicious chocolate in 6 mouth-watering flavours: 1x hazelnuts, 1x cornflake, 2x butter biscuit, 1x praline, 2x alpine milk and 1x marzipan which is Ritter's number 1 bestseller!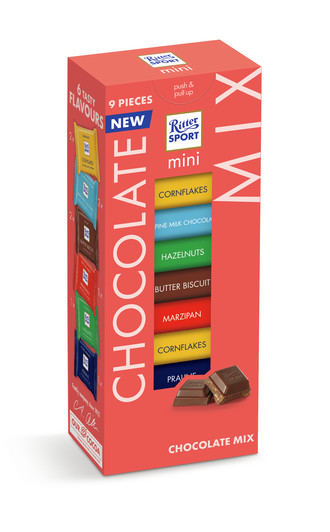 Available in Waitrose for £3.49 or 2 for £5 (promo running in December).
Family owned Ritter Sport is a global manufacturer of high-quality chocolate which uses only sustainable cocoa and 100% natural ingredients to always deliver amazing taste. It's chocolate as it should be and it's ideal for Christmas time!
Ritter Mini Chocolate Mix Gift Box is not suitable for children, however it is a gifting item suitable for adult family and friends.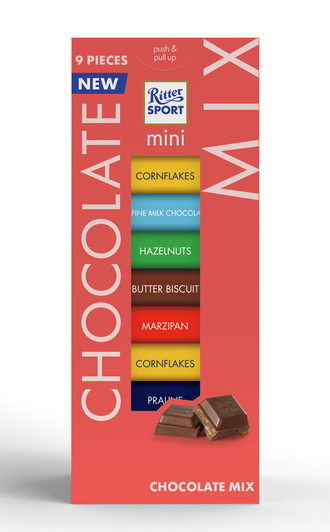 Vecnos launches ultra-slim 360-degree camera IQUI designed for easy shooting and sharing
Elegant, pen-sized camera from team that created first consumer 360-degree camera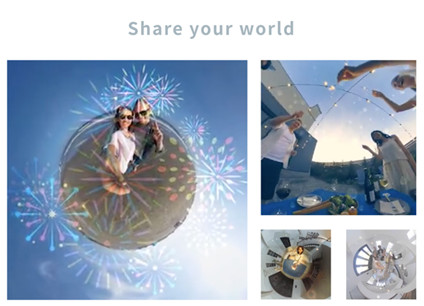 YOKOHAMA, Japan, September 16, 2020 – Vecnos Inc., the visual revolution company spun out of Ricoh Company, Ltd., today announced the availability and specifications of its ultra-slim, 360-degree IQUI (pronounced ee:kwee) camera. Designed for use with the previously launched IQUISPIN app, IQUI makes shooting and sharing 360-degree content fun and easy.
人, 持つ, 手, 男 が含まれている画像
自動的に生成された説明The new IQUI camera and IQUISPIN app provide a completely new experience for consumers, making creation of and sharing one-of-a-kind 360 images a snap. The camera-app duo overcome the significant limitations associated with sharing 360-degree photos over social media, as most social platforms lack support for the 360-degree file format. In addition to controlling the IQUI camera, the IQUISPIN app—available for iOS and Android devices—cleverly converts 360-degree still pictures shot with the camera into a several-second MP4 video clip with a small file size that can be easily shared on any social media platform, as well as email and text.
Elegantly Designed, Simple to Use
The IQUI camera's elegant design enables convenient, everyday shooting of 360-degree photos and short videos of up to 30 seconds, which capture the entire scene around a photographer—up, down and all around. Its slim, pen-shaped body is highly portable, fitting easily in a pocket or purse and then quickly retrievable for taking shots whenever inspiration strikes. Camera operation couldn't be simpler – IQUI has just three buttons: power, shutter and a mode button to switch photo or video. One press of the power button turns the camera on rapidly, ready to shoot in full auto mode.
A proprietary quad-lens optical system, with three side lenses and one top lens, delivers high-quality image capture and makes it possible for IQUI to be significantly smaller than any other 360-degree camera on the market.
Vecnos CEO Shu Ubukata, who led the team that developed the world's first consumer 360-degree camera at Ricoh, designed the IQUI camera to be a new kind of imaging device for a new generation of visual creators. He said: "IQUI is the first 360-degree camera to achieve this level of compactness, while maintaining a high standard of visual quality and excellent usability. Our goal is for this revolutionary product to bring the fun and inspiration of 360-degree photography to a wider range of consumers."
Easy & fun results with the IQUISPIN App – IQUI exclusive effects and filters
IQUISPIN also makes it easier to share 360-degree photos*1 by transforming them into an MP4 mini video that are easy to share via social media platforms, email and text. These mini videos can be customised with a wide range of fun and engaging motions and effects that enable creators to express even more creativity in their 360-degree content. Viewers feel as if they are moving through the image thanks to a wide range of dynamic motions that pan the point of view around the entire photo, spinning it at speed, shifting from a close-up on a friend then zooming out to a tiny planet, etc. Effects are applied on top of the moving photo, creating an appearance of space filled by 3D items such as exploding fireworks and fluttering cherry blossoms.
Starting October 1st 2020, the IQUISPIN app provides exclusive functions only to IQUI camera owners: special effects, filters, and the ability to remove the IQUISPIN watermark. In addition, the new filter function will be available to all IQUISPIN users, allowing them to customise the colour palette, brightness, contrast, etc. of their photos.
With IQUISPIN, users can easily connect an IQUI camera to a smartphone to operate IQUI remotely and sync data. IQUISPIN's automatic image syncing enables a seamless workflow for viewing and editing photos on smartphones by automatically forwarding photos and videos from the IQUI camera to the user's smartphone when connected to IQUI's Wi-Fi.
挿絵 が含まれている画像
自動的に生成された説明"The IQUI camera's simple operation combined with the IQUISPIN app's unique enhancement capabilities will add a new dimension to how memories are captured and shared," commented Ed Lee, founder and principal analyst at Rise Above Research. "The ability to readily share the IQUISPIN images over any social media network is especially important for gaining widespread adoption," he added.
Availability
Starting October 15th, in the UK, IQUI will be available online at Amazon UK at £299. Simultaneously, IQUI will be made available in the US, Germany, France, and Japan on amazon.com in addition to e-commerce sales in China. The champagne-gold camera comes with a USB connector, stand, USB-C cable, and soft case. A protective battery charger case (BCC-1) providing over two full back-up charges with convenient pop-out design will be available in November at £89.
Links
– Official product page https://vecnos.com/uk/product/iqui
– IQUISPIN app: https://iquispin.com/
– Product images of IQUI and spec sheet link
– IQUI Launch promotion video https://youtu.be/aBpqtzxDFdM
*1 Usable with Equirectangular Projection Format JPEG images (aspect ratio: 1:2) shot on IQUI or other 360 cameras. Images larger than 4096 x 8192 pixels will be shrunk as necessary.
*2 Compatible with a smartphone installed with iOS 13, Android 7.0 or later
About Vecnos – Inspiring emotion and joy through visual revolution
Vecnos Inc., the visual revolution company, is a startup venture launched in 2020, founded by the core team that designed and launched the pioneering Ricoh Theta 360 camera. Based in Yokohama, Japan, the company develops and markets products including 360-degree consumer cameras, such as IQUI, related software, such as 360-degree photo editing app IQUISPIN, and services. Vecnos leverages breakthrough optical and AI technologies to bring hardware and software together in exciting, new ways.
vecnos.com/uk
Official IQUI Instagram account: @iqui_uk
Give a heartfelt gift that will last a lifetime this Christmas
Engrave a name on the British Heart Foundation's Heart of Steel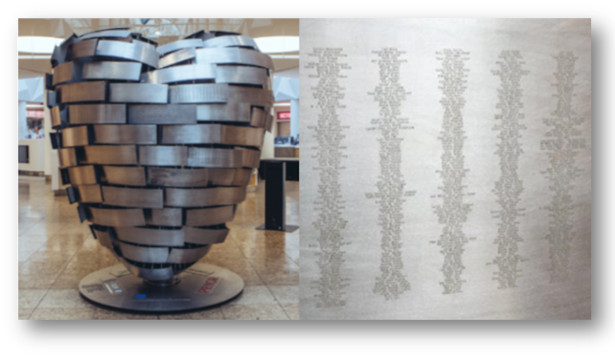 Looking to give a gift that means a little more this Christmas? Why not give a gift that will leave your loved one with a legacy for years to come?
For £20 you can have the name of a loved one engraved on the British Heart Foundation's (BHF) iconic Heart of Steel sculpture. Standing at 2.4 metres high there are approximately 150,000 spaces on the Heart for people to make their mark by engraving the name of parent, grandparent, sibling or best friend.
You will receive a certificate to say a huge, heartfelt thank you from the BHF which you can proudly present when Christmas day arrives.
With money raised helping to fund the BHF's life saving research into beating heart and circulatory diseases, such as stroke, coronary heart disease, vascular dementia and their risk factors including diabetes, it's hard to think of a more meaningful gift this Christmas.
The Heart of Steel is currently located in Meadowhall Shopping Centre in Sheffield. Engravings are 0.8mm high and up to 50 characters in length. Your chosen name will appear on the Heart three to four months after signing up for an engraving.
To find out more about getting a name engraved on the Heart of Steel visit www.bhf.org.uk/heartofsteel