New Hotel STARLINO Vermouth and Aperitivos Gift Pack – The Perfect Stocking Filler for Cocktail Lovers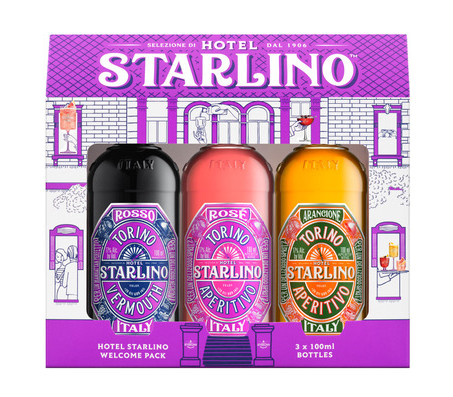 If you're looking to give the gift of Italy this year, why not send a loved one a Hotel STARLINO Gift Pack for just £12 from Amazon.
The Hotel STARLINO Gift Pack is beautifully packaged and would make a great stocking filler for mixologists and cocktail lovers.
The perfect gift to make a winter STARLINO Rosé or Arancione Spritz or a STARLINO Rosso Negroni, there's something for everyone.
STARLINO Rosso is a classic "Vermouth di Torino" made from a blend of Italian wines and blended with a careful selection of botanicals including Wormwood, bitter orange and cloves before it is aged in Bourbon Barrels for six months to give a rich, spicy, vanilla flavour. STARLINO Rosso is best enjoyed in a Manhattan or Negroni for the perfect Christmas cocktail.
STARLINO Rosé is a delightful and refreshing aperitivo, made by blending Rosé wine, spirit, pink grapefruit peel, orange peel and 8 other botanicals. STARLINO Rosé is delicious when served as a Spritz or in classic cocktails such as a Royale when topped with sparkling wine and garnished with a STARLINO Maraschino Cherry.
STARLINO Arancione perfectly answers the trend for Orange Wines and Orange Spritzes as it is made from white wine, orange distillate, Sicilian Blood Oranges and 7 other herbs and botanicals. STARLINO Arancione makes for the perfect Christmas tipple when served on the rocks or topped up with tonic or sparkling wine and soda.
Hotel STARLINO Gift Pack RRP: £12.
Available from: Amazon
@thestarlino @starlinocherries
www.thestarlino.com www.starlinocherries.com
Christmas Gift Guide with Proper Goose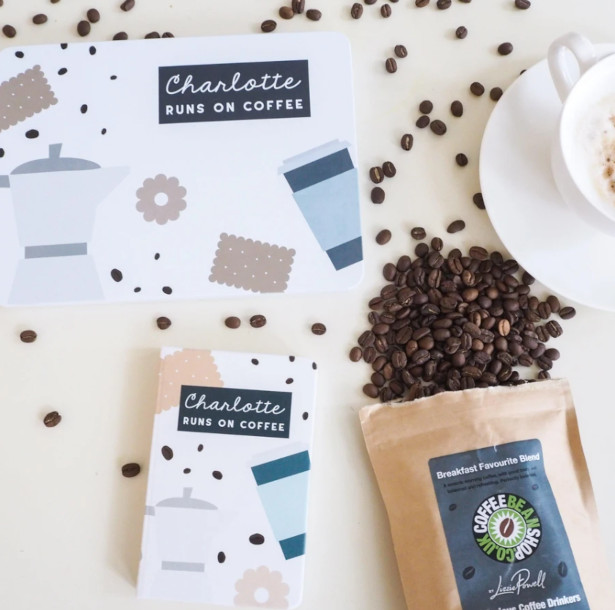 Proper Goose is a family run business that designs and makes its personalised products at its Surrey workshop. On offer are many different items including letterbox gifts, stocking fillers, and gifts organised by recipient from his & hers to pet lovers, gardeners and even teachers.
We have put together below some details of our top-selling gifts for you to consider in this year's Christmas Gift Guide:
Letterbox gifts
Personalised 'Runs on Coffee' tins – Proper Goose has teamed up with Coffee Bean Shop to offer personalised gift tins filled with fresh coffee beans and a matching personalised A6 notebook. Customers can choose between two blends of coffee bean either Breakfast Favourite Blend, a smooth offering made from Monsooned Malabar beans with a generous dollop of Colombian to give the coffee a kick, or Everyday Espresso Blend, which uses a blend of Brazilian Santos, Guatemalan and Columbian beans for 100% Arabica flavour. Priced £22.
Wooden keepsake photo tokens –
Relive your favourite memories with your loved ones. This gift tin includes eight wooden, personalised cards with your favourite photos. You can also add text. Priced £15.
Stocking Fillers for kids
Personalised stationery –
Choose creative stationery from rainbow and star covered personalised notebooks and art pads to wooden, patterned rulers. Notebooks start at £8.40. Rulers priced £10.
Personalised snap playing cards – Keep your children entertained the traditional way with their very own pack of snap cards. Fun and bright, these snap cards are a great way to spend quality time together indoors. Priced £22.
Stocking Fillers for adults
Personalised date night tokens – If you're making up a stocking for your partner why not add in these date night tokens? Never get stuck for a date night idea again. Each tin contains eight date night tokens that you can personalise to make them totally unique. Priced £22.
For Her
Personalised photo sweet tin
– These tins come designed with your own personalised photograph and are perfect for anyone with a sweet tooth. Proper Goose has teamed up with renowned sweet maker, Bon Bon's offering a choice from two to six packs of delights including tasty treats suitable for vegetarians. Choose from strawberry milkshakes to Pear drops or Strawberry Bonbons to bananas and shrimps. Priced from £20.
Personalised photo notebook
– Proper Goose has many variety of notebooks from persoanlised photo books with messages for mummy, to recipe books and named journals. Perfect for note takers, artists or list makers. The books come in a choice of A6, A5 or A4 and can be filled with with plain, dotted or lined paper. Priced from £9.95
For Him
Personalised adventure tokens –
From making a den in the garden to heading to soft play these adventure tokens are perfect gifts for dad from your children so they can spend quality time together. Each tin contains 10 tokens. Priced £15.
Personalised phone charging stand –
Help keep dad's desk organised with this handy phone charging stand. The design means the stand doubles up as a modern photo frame while the phone is not in place, so you can include your favourite photo and engraved message. Priced £18.
For Gardeners
Wooden seed planting ruler
– For green-fingered friends that like to grow their own, this 30cm ruler is designed to make sure seeds are planted the correct distance apart. Priced £13.
Personalised gardening tin gift set – This personalised gift tin for gardeners includes an A6 notebook, 10 x empty seed packets, 10 x plant markers and five metres of twine. Priced £35.
For Pet lovers
Personalised Pet Playing Cards – Personalised playing cards adorned with your pet are a great conversation starter at any game night. Each card set comes with a matching tin to keep the cards safe in. Priced £22.
Tasty treat tins – For your good boys and girls why not personalise their own treat tin? The tins come in several depths depending on how big of an appetite they have and will keep dry pet food fresh for when on the go. Prices start at £12.50.
All delivery is free to the UK, with no minimum spend. Gifts can also come with a personalised gift card. For more details log on to www.propergoose.com
Paguro Upcycle, a vegan fashion company based in Nottingham!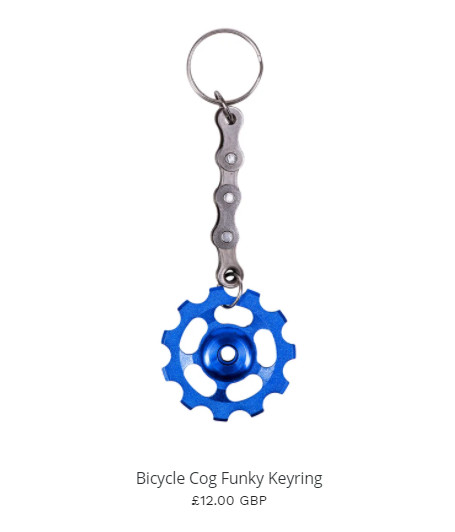 For him
Recycled rubber motorbike tyre vegan belt – £40
Our Recycled Motorbike Tyre Belts use reclaimed rubber from worn tyres. The belts are cut by hand and the designs on the belts are the original thread of the tyres. Unlike the tyre which has come to the end of its useful life, this hardwearing rubber belt is only just getting started.
George Inner Tube Vegan Wallet – £38
The George Inner Tube Vegan Wallet has been crafted to showcase the beauty of the reclaimed inner tubes. Following the tread of the tyre it once inflated, the unique patterns of the inner tube are perfectly complemented by vibrant fabric and contrasting stitching. The wallet has 8 generous card compartments and a full-length pocket for notes.
For her
Rainbow Recycled Rubber Earrings – £20
The Rainbow Recycled Rubber Earrings are made in a way which is both environmentally-friendly and cruelty-free. The recycled rubber makes a great ethical alternative to leather.
Daffodil Eco-friendly seatbelt vegan backpack – £135
This lightweight backpack is handmade from upcycled seatbelts which are hard-wearing and easy to clean. It offers a roomy interior, internal zipped pockets to keep your belonging safe and also accessible outer zipper pocket. The straps are adjustable to your comfort. This eco-friendly and upcycled backpack is certainly taking sustainable fashion accessories to another new dimension.
THE PERFECT GIFTS FOR TRAVEL LOVERS THIS CHRISTMAS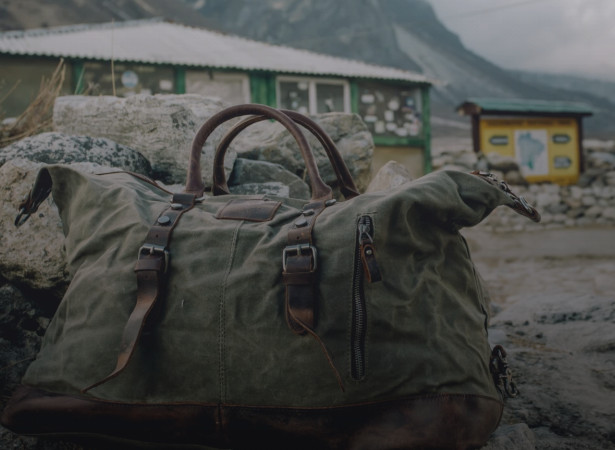 Gift your loved one a high-quality travel bag that is built to last from Kovered this Christmas
Worldwide shipping available, with next-day delivery available in the UK
Christmas shopping for your loved ones can be a tricky task. Finding a gift that is both practical, stylish and will bring a smile to their face come Christmas morning can prove difficult.
Travel bags from Kovered offer the perfect gift for any man or woman, whether they are looking for a stylish way to carry their laptop on the morning commute or looking for the perfect bag to take with them on their next adventure.
Kovered produces lifestyle accessories inspired by the natural world. Each bag is handmade using the highest quality premium leather and canvas and is built to last, making it the Christmas gift they can enjoy year on year.
The Humber Bag
Humber – Waxed Canvas Holdall – Moss – £95
For those who like to get away at the weekends, this handmade, stylish wax and canvas bag makes the perfect gift this Christmas. The bag is spacious with an internal twin pocket for keeping items separate.
Lined with waterproof nylon, users can be sure their belongings and electricals will be safe.
The double zip pockets and sturdy brass fastenings give users peace of mind that their back is durable and built to last.
What's more the adjustable shoulder strap provides a comfortable fit for easy carrying through airports, on the train and off onto the next adventure.
Humber – Waxed Canvas Holdall – Tan Brown – £95
This bag is perfect for planning your weekend escape from the city. The premium leather gives the bag a heritage feel – ideal for any style-conscious traveller.
The double cotton lining adds to the luxurious look of the bag, whilst the two interior pockets keep belongings organised.
An internal zip pocket allows the wearer to discreetly pack valuables, keeping them separate from the rest of the bag's contents.
The durable brass zips and double stitching means this bag is long lasting and will always be ready for the next trip.
Tamar Backpacks
Tamar – Canvas Backpack – Grey – £79
This multi-purpose backpack is perfect for those on the go, as it comes with a practical 14 litre capacity.
Large enough to fit a 15" laptop and with an extra strap to keep it secure, this bag is great for taking to and from the office. Plus the reinforced base and zippers make it durable enough to take on the morning commute.
The discreet interior zip pocket makes carrying valuables such as a wallet safe and easy.
The bag comes with zip fastenings as well as a unique roll top fastening system with a magnetic closure for added security and a stylish finish.
Tamar – Canvas Backpack – Tan – £79
This backpack is great for taking on the morning commute, using as a flight bag or bringing along on your next city break, thanks to its incredible durability.
The luxury appearance is sure to last thanks to the lightweight waterproofing applied to the outside of the bag to protect it against bumps and scratches.
The fully adjustable straps make this backpack easy and comfortable to carry, whether through the city or through the airport.
The two interior pockets are great for compartmentalising personal belongings helping the wearer to stay organised throughout the day.
Kovered sells handmade, sustainable, and stylish luggage for men and women priced from £79 – £95, made with premium leather and canvas designed to securely house your tech, work and lifestyle belongings. The Kovered range is available to buy at www.kovered.co.uk
Bundini: Don't Believe the Hype, by Todd F Snyder, August 2020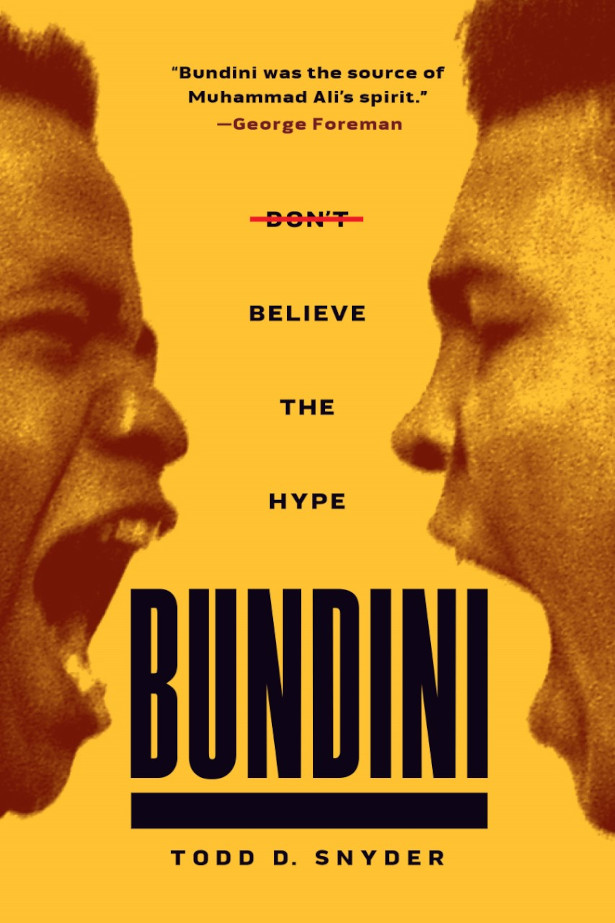 Fifty years after Drew 'Bundini' Brown, Muhammad Ali's right-hand man, coined the iconic phrase "Float like a butterfly, sting like a bee", Bundini remains one of boxing's most mysterious and misunderstood figures.
"I think Bundini was the source of Muhammad Ali's spirit. I wouldn't even call him a trainer or cornerman, he was more important than a trainer. Ali had an unmeasurable determination and he got it from Bundini." George Foreman
Macho Time: The Meteoric Rise and Tragic Fall of Hector Camacho by Christian Giudice, October 2020
Handsome, flamboyant and outspoken, Hector 'Macho' Camacho electrified the boxing world of the 1980s. While his outrageous flair would eventually overshadow his accomplishments, the fact remains that, in the 1980s, Camacho was one of the most talented fighters in the world, becoming World Champion in three weight classes. Shot dead at the age of fifty in a drug deal gone wrong, Héctor Camacho's story and persona is as magnetic in death as it was in life.
Let's Talk About Cats: Conversations on Feline Behaviour by cat behaviourist Anita Kelsey, published 28th November 2020.
Anita Kelsey wants to help cat owners improve their own every-day connection with their cats. Her new book shares the combined wisdom of cat experts from all over the world on the psychology, behaviour, diet and training of cats, in a relaxed and conversational style. This essential new publication features 16 unique, in-depth conversations with devoted feline experts, each chapter answering a question about our cats.
Logomotive: Railroad Graphics and the American Dream, by Ian Logan and Jonathan Glancey with a Foreword by Norman Foster, published 10th December 2020
This beautiful book is a celebration and history of US railroad graphics, design and architecture seen through the lens of the era just before American railways largely abandoned passenger trains, when US design and culture was still dynamic and optimistic.
Christmas Cosiness & Gift Ideas from Armadillo Sun
Made in the UK, perfect all year round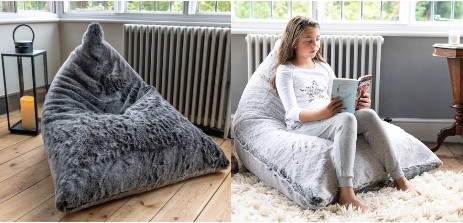 Known for their unique indoor/outdoor bean-bag furniture, Armadillo Sun products are not just for the summer months! Let's all hope the Rule of 6 is lifted, because Christmas is all about friends and family. Having said that, it's always a game of musical chairs with who gets the sofa, and who's left with a dining chair, to watch Christmas movies and the Queen's Speech. However, this year there's a solution to this! The snuggly Armadillo Sun beanbag lounger, available in comfy waterproof fabric or faux fur, including a new 'Mountain Wolf' colourway. This year round product is perfect for the festive period, to provide extra lounging space, or for relaxed WFH.
Luxury Faux Fur Beanbag Chair (£255) and Lounger (£295)
Lie back and relax in a luxury faux fur bean bag chair or lounger, which will bring warmth and texture to any room in your home. Available in three colourways: Mountain Wolf, Snow and Alaska Fox, they make the perfect addition to your living room, home cinema or bedroom. Children will love snuggling up with their favourite book. Handmade in the UK, in a smooth medium faux fur fabric that feels oh so cosy. Chair is 100cm x 120cm Lounger is 100cm x 145cm.
Other Gift Ideas for Christmas
iPad, Tablet & eReader Bean Bag Stand £28.50
This beanbag stand design allows you to adjust your tablet, iPad, smartphone or Kindle to the ideal angle, wherever you may be. Read a book, browse the internet, stream a movie, read a recipe or book. It's an ideal gift for those cosy afternoons snuggled on the sofa with a good film, leaving your hands free to enjoy a cup of tea! Handmade in the UK using our unique fabric, which copes with daily wear and tear. Used in the marine industry, it won't fade and is water and stain resistant. Practical, yet stylish!
Luxury Woollen Throws £59.99
A fabulously soft lambswool throw will add a smart look to your bedroom, draped on the end of the bed, or dressed on your sofa ready to use on cold evenings. The throws come in classic shades of teal, pumpkin, grey, navy and duck egg, in a variety of weaves. Handmade in the UK, 183cm x 150cm.
BRING A PIECE OF LONDON HOME
Keep your little ones busy during Lockdown 2.0 and Christmas, with the gorgeous 'Little Big Ben' collection from Houses of Parliament Shop.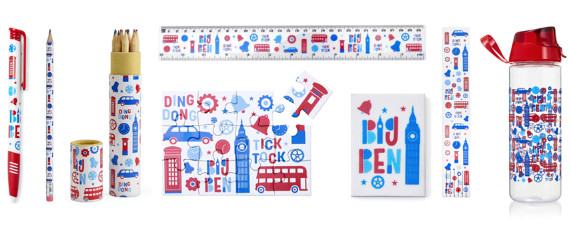 From pens and coloured pencils, to water bottles and puzzles, all featuring the beloved London Landmarks,
there is something for children of all ages to enjoy!
Little Big Ben – Houses of Parliament Shop.png
Little Big Ben Pen – £2.50 • Little Big Ben Pencil – £1.50 • Little Big Ben Colouring Pencils – £5 •
Little Big Ben Ruler – £2.50 • Little Big Ben 12-Piece Jigsaw Puzzle – £12 • Little Big Ben Eraser – £1 •
Little Big Ben Bookmark – £2.50 • Little Big Ben Water Bottle – £10
Houses of Parliament Shop – shop.parliament.uk
Courageous Kids Must Save Santa in Time for Christmas
Amid the backdrop of an overindulgent culture and waning Christmas spirit, one company, Eastern Industries, is uniquely poised to monopolize the attention of children with the launch of its latest video game. But things have gotten way out of hand. Santa is missing, the North Pole is in a state of chaos, and Christmas may not happen at all! With the holiday traditions of the world hanging in the balance, can a team of intrepid youngsters drawn from the Naughty List, some toy soldiers and living snowmen save the day?
Author Thomas Conway sets the stage for worldwide adventure in The Naughty List, his imaginative, modern Christmas tale that blends elements of pop culture with the age-old tradition of Santa Claus. The story begins at a Macy's Thanksgiving Day parade without Santa, where toy manufacturer Eastern Industries has just released a new holiday marketing scheme, which keeps kids glued to their devices and drains everyone's holiday spirit. With Christmas fast approaching and Santa nowhere in sight, a team of daring youngsters recruited from Santa's Naughty List aim to rescue Santa and save the holiday.
While primarily a Santa tale, The Naughty List cleverly incorporates Winter holiday beliefs from around the world, including the legend of Marduk, a Babylonian god; the Roman feast of Saturnalia; the epic story of Jangar from North Asia; Moravian traditions of animal communication; and the present real-life adventures of Israeli Santa Claus, Nicola Abdou.
Also sprinkled with references to holiday favorites such as Miracle on 34th Street, T'was the Night Before Christmas, Rudolph the Red-Nosed Reindeer and others, this wonderfully rich tale promotes right over wrong, good over evil and love over fear.
Suitable for all ages, The Naughty List skillfully weaves valuable lessons about overindulgence and society's tendency to put labels on children, with the overarching theme that when kids misbehave they should not be defined by their bad deeds but rather see it as a learning opportunity, since when we appreciate the best in humanity and combine our talents, we are capable of almost anything.
The Naughty List, winner of the 2020 Indie Book Award in the E-Book Fiction category, is the first release from Thomas Conway. His 30-year career spans various industries. When not at work, he devotes his time to environmental matters and inventing stories for his two children.
The Naughty List
Publisher: Skylands Publishing House
ISBN-10: 1734123400
ISBN-13: 978-1734123401
Available from Amazon.com
Spirit of Christmas Shines through in Uplifting, Small-Town Romance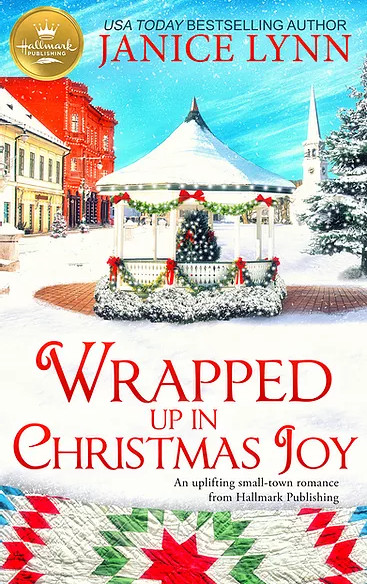 Nashville, TN, November 23, 2020 — Build a crackling fire, pour a cup of cocoa and immerse yourself in the holiday spirit with Wrapped Up in Christmas Joy, a heartwarming, small-town romance from Hallmark Publishing author Janice Lynn.
Set in the charming little town of Pine Hill, Kentucky, Wrapped Up in Christmas Joy introduces readers to quilt shop owner Sophie Davis and former Marine Cole Aaron, whose lives intersect at Pine Hill's Christmas festivities.
The story begins when Sophie finds Cole's journal among a box of books that had been donated to her church. She can't help but peruse the personal entries, finding herself drawn to the stranger on the pages. As the daughter of a veteran and a seamstress who sews Quilts of Valor, she feels a deep connection to the former soldier who wrote the emotional entries, and she longs to heal his heart.
As a former Marine, Cole battled to find peace after returning to civilian life, and his journal was the conduit toward a truce with his past. Always needing to protect others, Cole now fights fires and is embracing his new life in Pine Hill. When Sophie shows up at the fire hall with his journal, he fears digging up the demons from his past and tells her to trash it.
Their paths continue to intertwine, with both Sophie and Cole volunteering for their community. But it's hard for Cole to let down his guard, and he doesn't need anyone's pity. After all he's been through in the past, can he find faith in a more hopeful future — one touched by joy?
Wrapped Up in Christmas Joy is the perfect small-town Christmas romance to warm readers' hearts during the holiday season. It is the sequel to Janice's first story, Wrapped Up in Christmas, and can also stand alone.
Janice Lynn is a USA Today and Wall Street Journal Bestselling author. She strives to write characters who evoke strong emotions and make readers want to go along on their journeys.
Her first sweet romance, Wrapped Up in Christmas, was a bestseller on Barnes & Noble, Wal-Mart, Amazon (hit No. 13 overall in paid fiction in Kindle) and ibooks (hit number No. 1 paid ebook fiction); was Hallmark Publishing's first release to hit the USA TODAY and Wall Street Journal's bestseller lists; and was a finalist in the Bookseller's Best Award. Janice also writes contemporary Medical Romances for Harlequin, and her books have won numerous awards, including the National Readers' Choice Award, the Golden Quill for Best Short contemporary Romance and for Best First Book, Romantic Times Magazine's American Title, and the Holt Medallion Award of Merit.
Janice lives in Tennessee with her Prince Charming, their seven kids, her vivid imagination, an adorable Maltese named Halo who's the true princess of the house and a bunch of unnamed dust bunnies who took up permanent residence after Janice started her writing career. In addition to writing romance, Janice is a nurse practitioner, a quilter, an exercise queen, a military mama and a member of and an avid supporter of the Quilts of Valor Foundation. Just kidding on the exercise queen.
For more information, please visit www.janicelynn.com. You can also connect with the author on social media at: www.facebook.com/janicemarielynn;
twitter.com/janicemarielynn; or www.instagram.com/janice.lynn.author/.
Blast Off With The NASA Rocket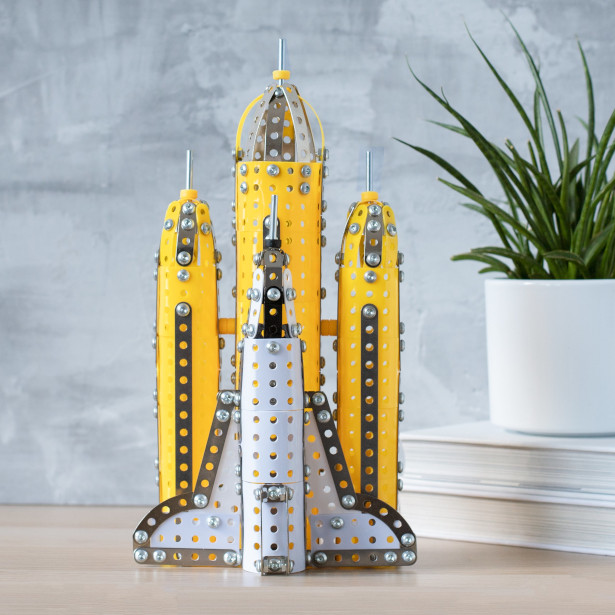 Get ready for blast off with the official licensed NASA Space Rocket Construction Kit. The kit provides hours of fun preparing for launch. It has an amazing 458 pieces, all of which you need to put together with the Allen key, Hex key and wrench. It's ideal for ages 12+ and an amazing gift for space lovers and those who like building.
In eye catching yellow, black and silver colours it looks stunning in any room. The NASA Space Rocket Construction Kit costs £29.99 from Thumbsup.com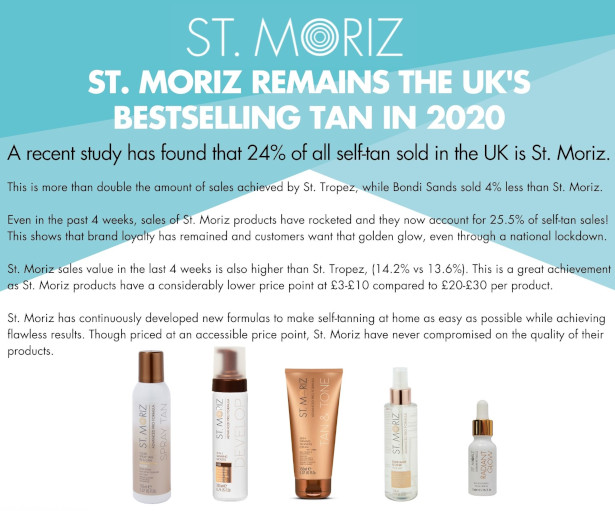 Wisconsin Hemp Scientific
Perfect Gift for Rugby Players
CBD oils, lotions, and balms.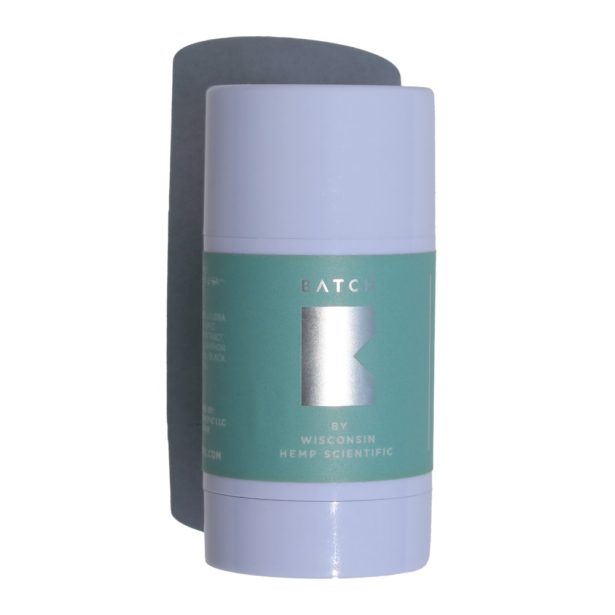 Their Fire & Ice CBD Relief Balm is super popular with sports enthusiasts around the holiday season. Rugby is the sport where people are getting bruised up on a regular basis. Pain quite literally is part of the game. The heating and cooling sensation in our relief balm helps loosen tight muscles and relieves pain very effectively (plus, the anti-inflammatory properties of CBD).
wisconsinhempscientific.com/product/cbd-balm-fire-ice-500-mg-cbd-oz
BAG A MEG-A BARGAIN
ALDI LAUNCHES SUPER TUSCAN WINE – £90 CHEAPER THAN MARKLE'S FAVOURITE BOTTLE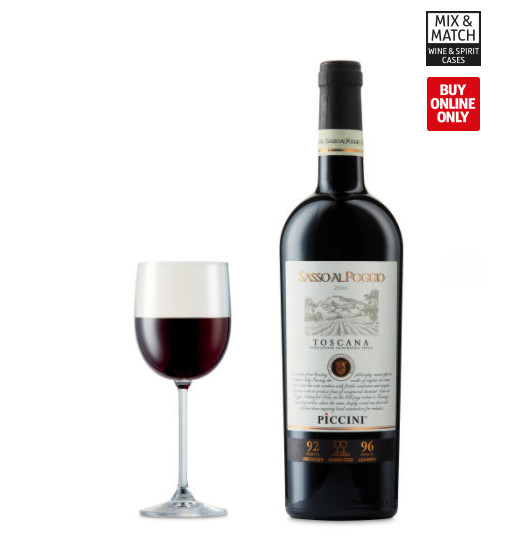 Introducing a wine so luxurious it's fit for a Duchess, Aldi's decadent Piccini Super Tuscan 2016 is available online now for just £9.99!
Super by name, super by nature, this Tuscan red is one of Italy's most expensive wines with Meghan Markle's preferred version, the Tignanello[1](which she even named her now defunct blog[2], The Tig, after) going for a whopping £100!
A sumputous blend, a Super Tuscan is known for being a unique combination of non-indigenous Italian grapes, particularly Merlot, Cabernet Sauvignon, Cabernet Franc and Syrah.
Developed in the idyllic destination of Tuscany, Aldi's Piccini Super Tuscan is a classically rich wine with ripe notes of cherries and sultanas. The high quality and full-bodied nature of these Super Tuscan wines often come with a hefty price tag to match, with Fortnum and Mason's version coming in at £125[3] and Waitrose selling bottles for £25[4]. Aldi is bringing its customers a great value £9.99 option, just in time for Christmas.
Head online now to bag a bottle of this magnificant blend. The only mistake you'll make, is not buying more!
Visit www.aldi.co.uk/c/wines/All-Wines for more information on Aldi's wine range.
[1] Antinori Tignanello, £125, Fortnum and Mason (Sourced 05.11.20)
[1] 'Everything you need to know about Tignanello, Meghan Markle's favourite wine', Vine Pair (24.05.18)
[1] Antinori Tignanello, £125, Fortnum and Mason (Sourced 05.11.20)
[1] Mazzei Belguardo Tirreno, £24.99, Waitrose (Sourced 05.11.20)
Looking after your loved ones' mental health with SPHERE
With the lockdown under way, and people's mental health set to deteriorate further in the coming months, it's become apparent that we need accessible and efficient mental health treatment to cope with the impact of the pandemic and subsequent changes in our way of life.
SPHERE™ by Stress Point Health is a new, innovative digital therapy app designed to directly address the mind's emotional response to stress, anxiety or PTSD – anytime, anywhere. By digitising Neurofeedback for the first time through smartphone technology, the app provides acute relief in one, 20-minute session.
SPHERE™ treats the emotional centre of the brain via 'passive' yet effective sessions where the user can simply listen and follow along to the in-app instructions, answering a few simple diagnostic questions. This way users can address the underlying issues, not just the symptoms, break unhealthy cycles and promote healthier ones.
Sub-app features that users can access:
· Mood Diary – users can record and track how they are feeling after using the app and in between sessions
· Treatment plan Questionnaire – users answer a series of questions to help the app better understand their symptoms and recommend the number of sessions that would be ideal for their personal treatment journey
· Session Planner – users can plan and schedule future sessions and set reminders to ensure consistent treatment
· Voice guided sessions – users are guided through the app, sessions and feedback by the in-app voice guidance system
The app is available on iOS and Android. It is currently free to use (via website sign-up) during the lockdown, for anyone who needs it.
Sheena Pirbhai, CEO and Founder discovered Neurofeedback was an under-utilised treatment option through her own experiences with PTSD. She built the app to challenge current perceptions of mental health, and help people understand how to effectively treat a brain affected by stress or trauma.