With an increasing sedentary lifestyle, we realize that we spend majority of our days sitting. In fact, Mayo Clinic now calls "Sitting the new Smoking."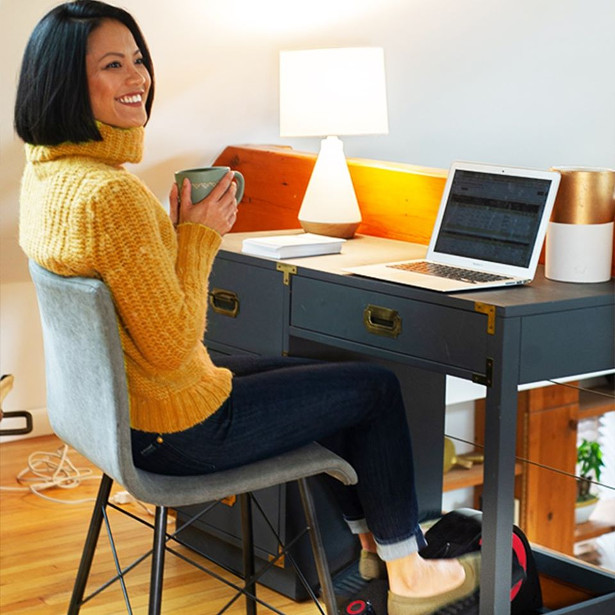 FACEBOOK | INSTAGRAM | TWITTER | YOUTUBE | PINTEREST
With an increasing sedentary lifestyle, we realize that we spend majority of our days sitting. In fact, Mayo Clinic now calls "Sitting the new Smoking."
To help us all keep moving, we built a product that brings movement to you. Cubii is the first Bluetooth-equipped seated elliptical that lets you keep moving while sitting – at your desk in the office or your couch at home. Bluetooth allows syncing with our mobile app, Fitbit, and Apple HealthKit to track your progress and compete with others in leagues. The idea was to not add another task in our busy days and figure out a way to beat the "sitting disease" while not changing anything about our furniture, routine, work, or family time.
The product launched a few years back via a Kickstarter campaign and it caught fire. We're exhilarated about this growing awareness about and movement towards active sitting and welcome you to be part of this mission to make our lives healthier, one stride at a time.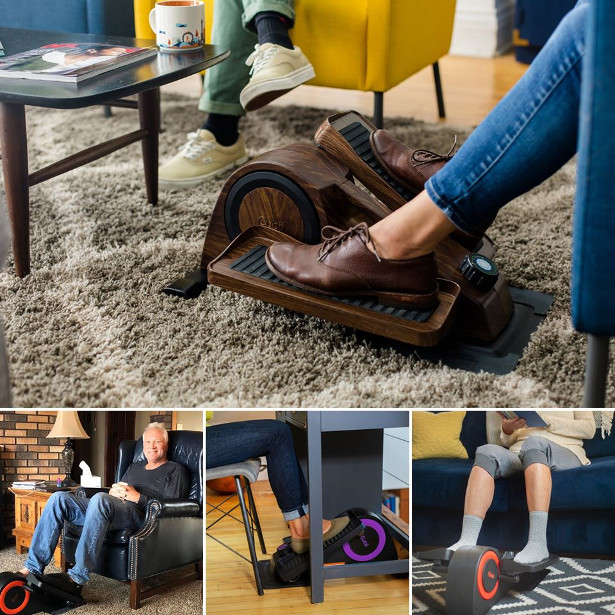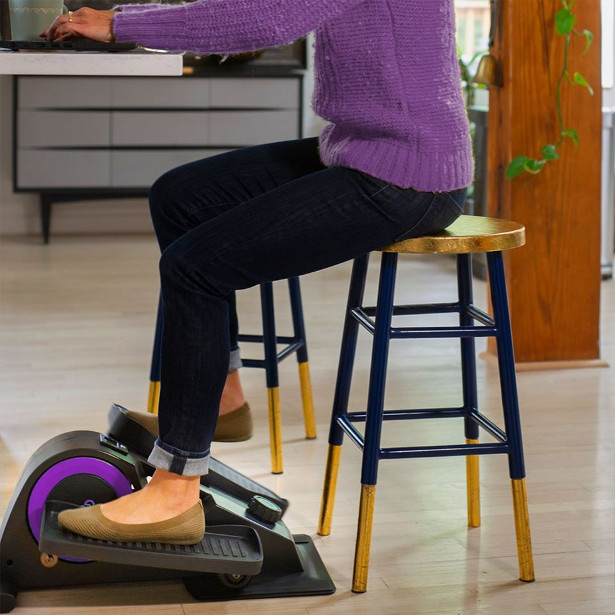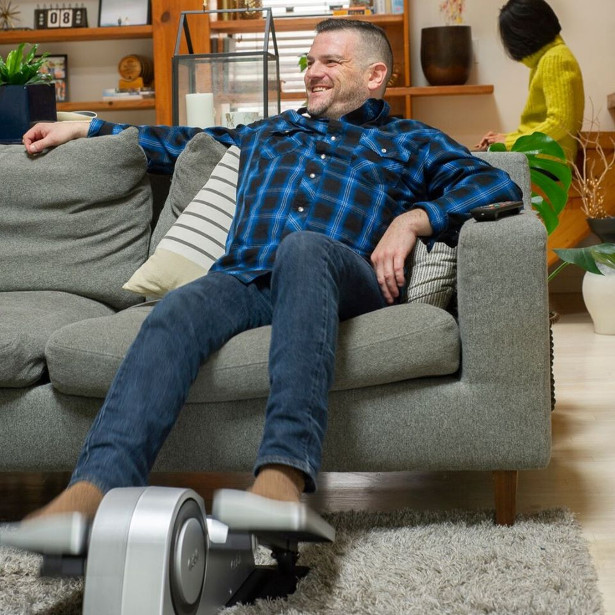 Introducing LouLou Clayton's Black Dog Cottage Pillow!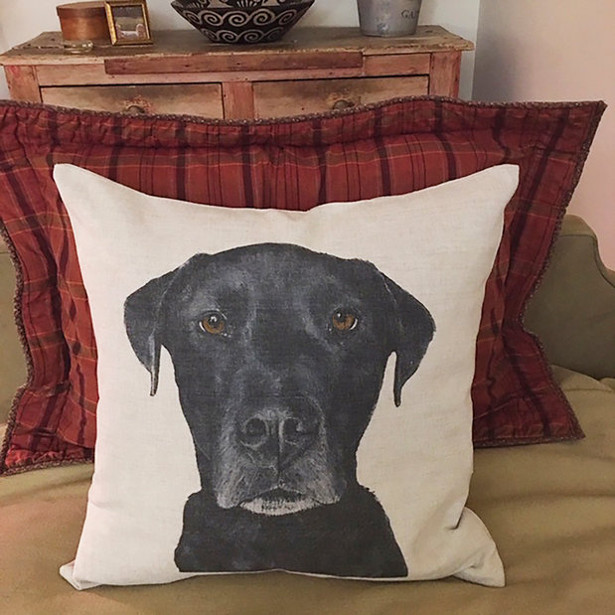 www.loulouclayton.com/product-page/black-dog-cottage-pillow
Heavy woven natural fabric
20″ x 20″ with a Zipper enclosure
High quality everything
Heavy weight down insert
Portrait by LouLou Clayton
Printed from an original portrait in the USA
$65
Ship everywhere
credit cards & venmo accepted
Whimsical Joy Fashion Top:
www.redbubble.com/people/lovemydetour/works/40668698-whimisical-beautiful-detour-collection-collage?p=contrast-tank&rel=carousel
A great festive top for the holidays.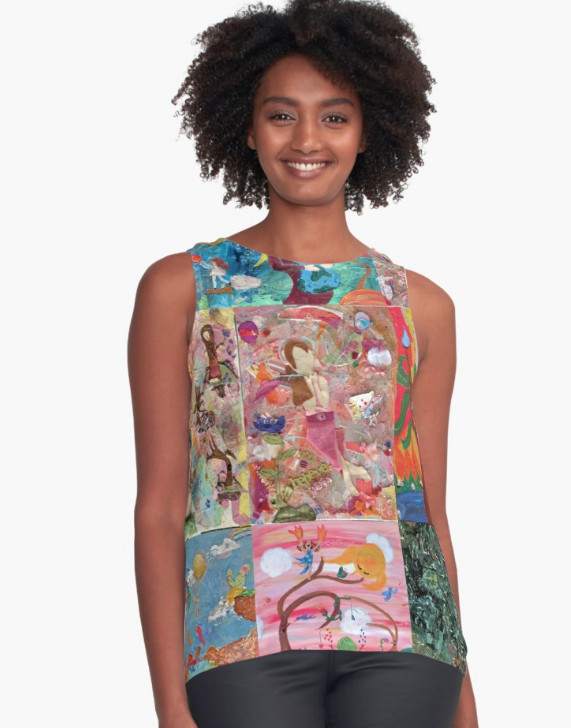 NEW! SURIN YOGA WHEEL (High Quality) So Good For Correcting posture after work and rugby !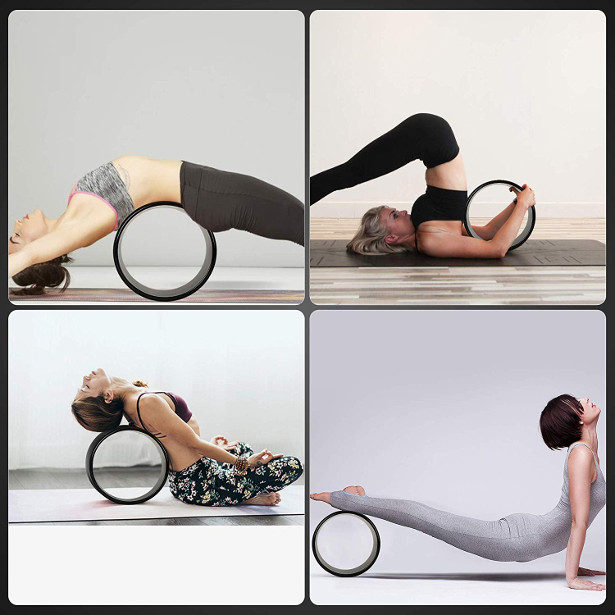 FACEBOOK | TWITTER | INSTAGRAM
SURIN is a brand founded and inspired in Singapore. Their first product launch is the high quality yoga wheel which is long-lasting and fun! Shop now and experience it for yourself!
One good idea for Christmas is none other than a prop which is able to help to build up strength and stamina! Meet the SURIN yoga wheel, a high quality, comfortable and strong wheel. Highlights and benefits of the SURIN yoga wheel include :- 1. The SURIN yoga wheel can help you nail those stretches and backbend EASILY. Using a yoga wheel daily, especially one as strong as the SURIN yoga wheel will help an athlete greatly in strengthening the inner core.
2. The yoga wheel is able to help relieve one of backache and is particularly effective for strengthening the spine and correcting one's posture especially after a tough day at work / practice of rugby.
About SURIN
The brand SURIN is understood throughout the age to mean wise and resourceful, and these have been the founding values on which the business was built. SURIN is a new brand founded in Singapore that seeks continuous enhancement and improvement in their services and offerings for their valued customers in every way. For every product which is selected for their valued customers, they are a brand that pledge to ensure quality and excellence in their products, and will ensure 100% satisfaction from their valued customers.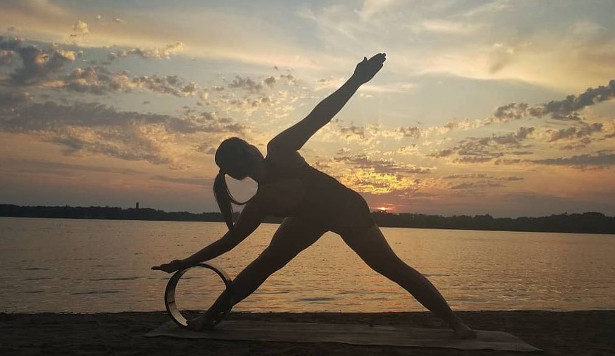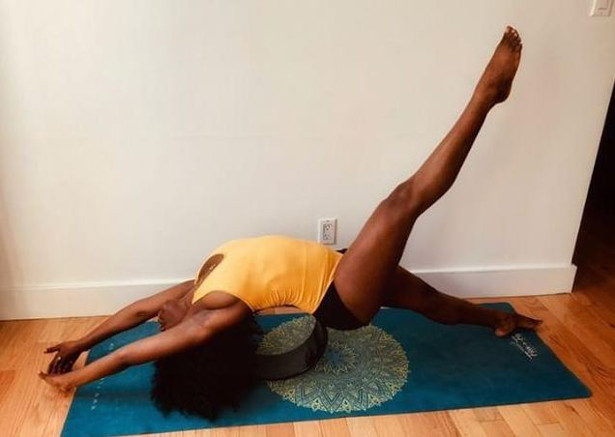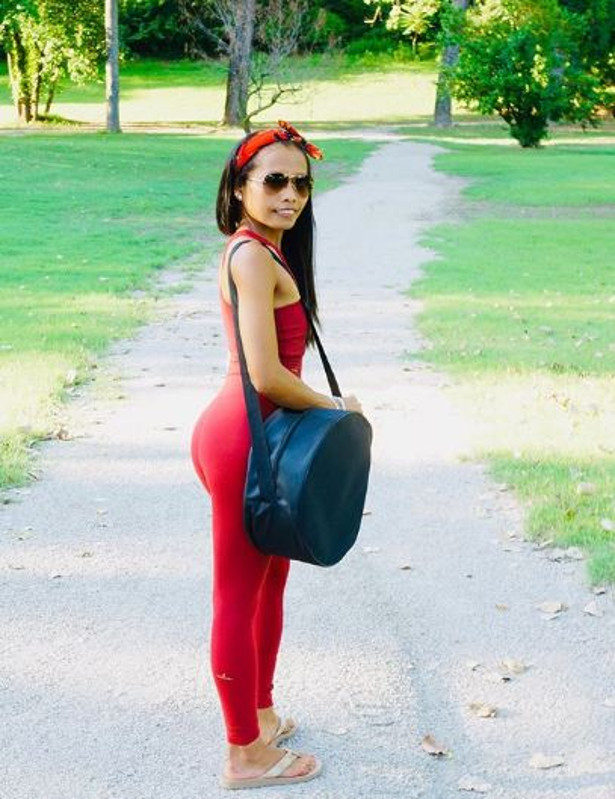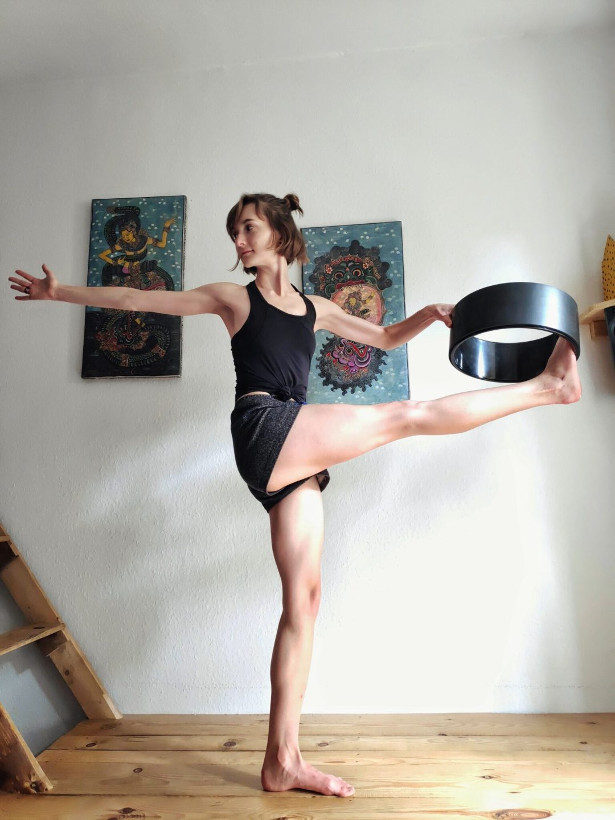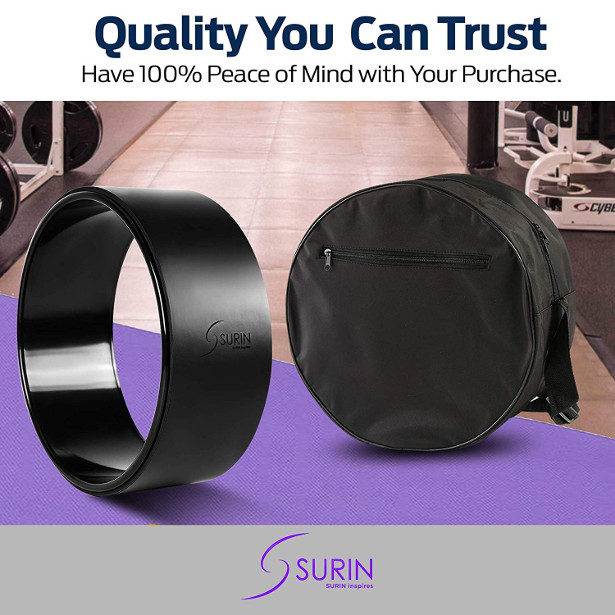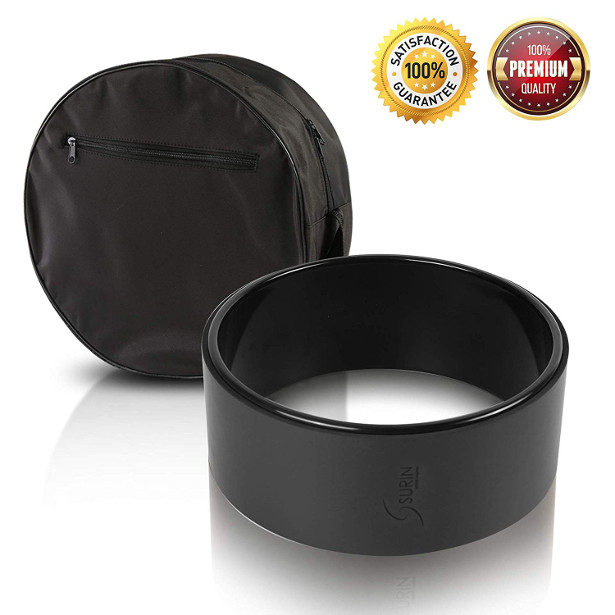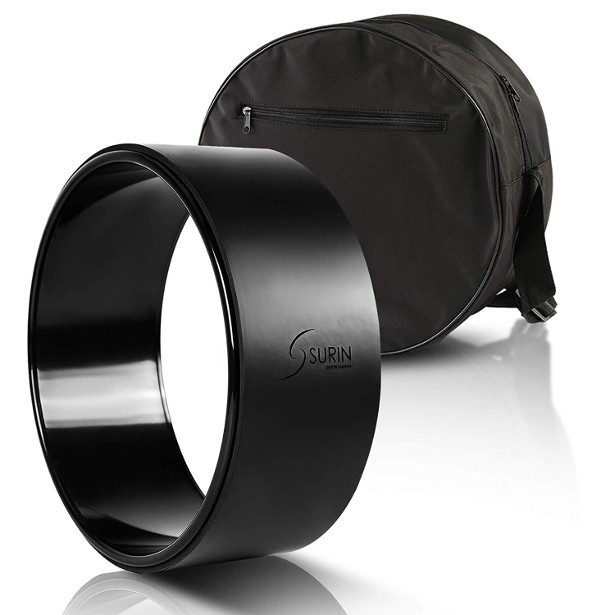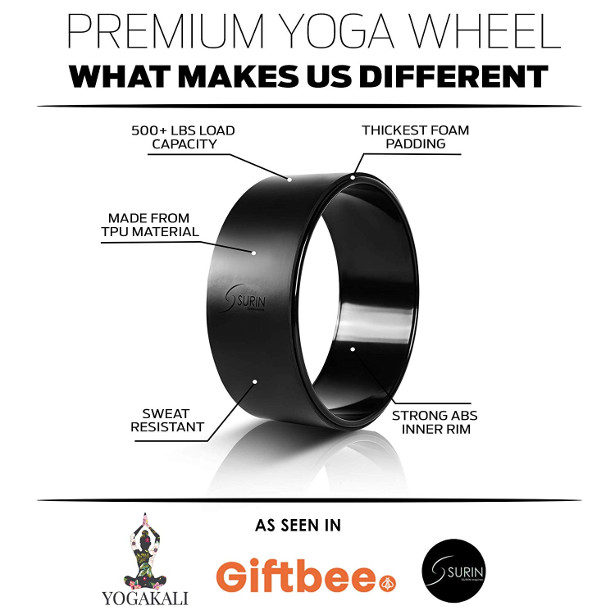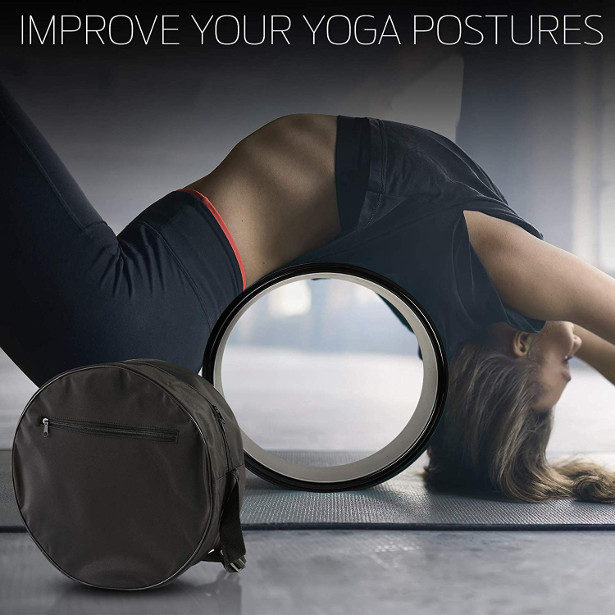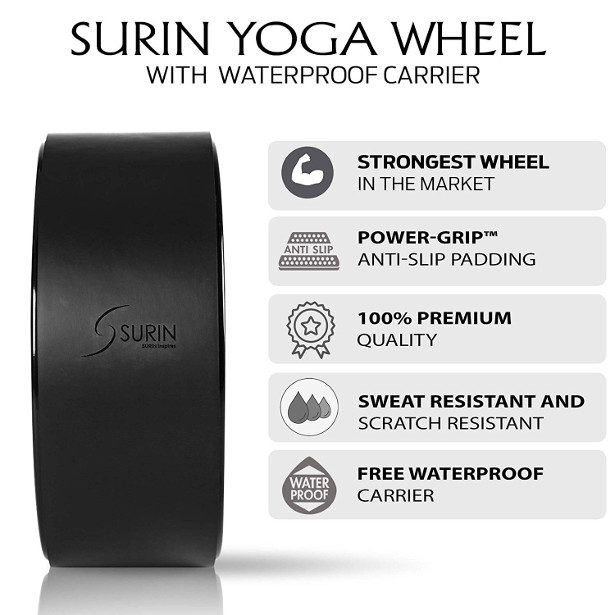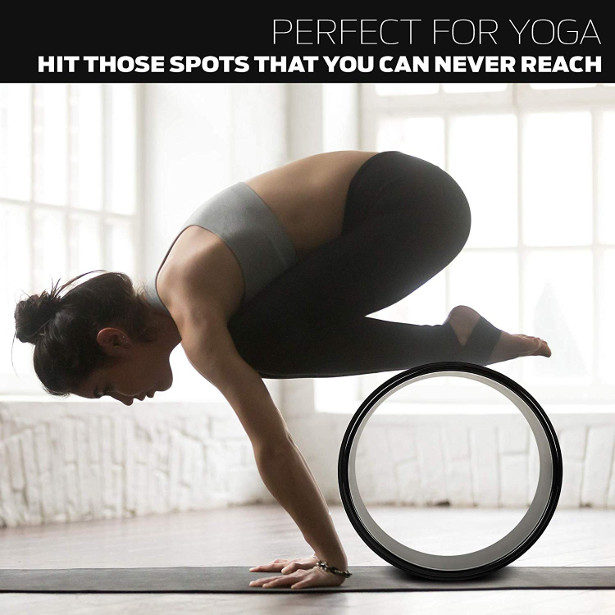 AmberMaster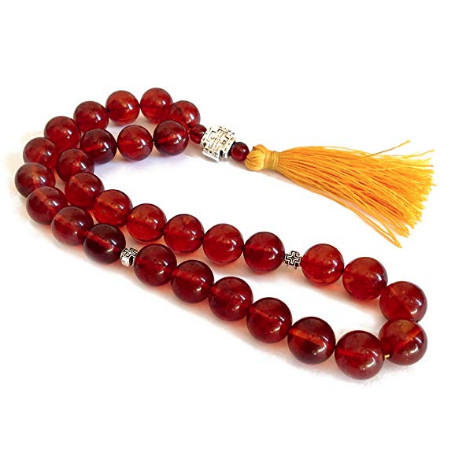 This company specializes in the manufacturing of products made of natural Baltic amber.
Amber has long been famous for its amazing properties that have a beneficial effect on the health of the human body and soul.
Such a gift looks like a care and it will be nice to receive it.
Or also my amber products can be found on Amazon.com:
Christian rosary:
www.amazon.com/Amber-Christian-Prayer-Cherry-Crosses/dp/B07XCYH942/ref=sr_1_8?keywords=amber+christian+prayer+beads&qid=1567678103&s=gateway&sr=8-8
www.amazon.com/Christian-Prayer-Orange-Pressed-Crosses/dp/B07XFP9XHL/ref=sr_1_7?keywords=amber+christian+prayer+beads&qid=1567678103&s=gateway&sr=8-7
www.amazon.com/Christian-Prayer-Pressed-Crosses-Barrel/dp/B07XCYN3QL/ref=sr_1_6?keywords=amber+christian+prayer+beads&qid=1567678103&s=gateway&sr=8-6
Yoga beads:
www.amazon.com/Tibetan-Amber-Gemstones-Buddhist-Meditation/dp/B07L6TL6DX/ref=sr_1_4?keywords=amber+buddhist+mala&qid=1567678293&s=gateway&sr=8-4
www.amazon.com/Amber-Buddhist-Meditation-Bracelet-Necklace/dp/B07MPKWRNX/ref=sr_1_37?keywords=amber+buddhist+prayer+beads&qid=1567678212&s=gateway&sr=8-37
www.amazon.com/Amber-Adjustable-Meditation-Transparent-Gemstones/dp/B07MT4XR6M/ref=sr_1_134?keywords=amber%2Bbuddhist%2Bprayer%2Bbeads&qid=1567678243&s=gateway&sr=8-134&th=1
www.amazon.com/Buddhist-Amber-Meditation-Transparent-Gemstones/dp/B07DP5FC4P/ref=sr_1_16?keywords=amber+buddhist+mala&qid=1567678293&s=gateway&sr=8-16
www.amazon.com/Amber-Buddhist-Meditation-Bracelet-Gemstones/dp/B07GYRRW8N/ref=sr_1_14?keywords=amber+buddhist+mala&qid=1567678293&s=gateway&sr=8-14
Bracelets:
www.amazon.com/Amber-Buddhist-Meditation-Bracelet-Gemstones/dp/B07GYRRW8N/ref=sr_1_14?keywords=amber+buddhist+mala&qid=1567678293&s=gateway&sr=8-14
www.amazon.com/dp/B07QVLB9V2/ref=twister_B07N6MNCK5?_encoding=UTF8&th=1
www.amazon.com/Stretchy-Bracelet-Amber-Gemstones-Polished/dp/B07MWZ3KV7/ref=sr_1_27?fst=as%3Aoff&qid=1567678774&refinements=p_n_feature_twenty-eight_browse-bin%3A17595797011%2Cp_n_feature_twenty-six_browse-bin%3A17701622011&rnid=17701621011&s=apparel&sr=1-27
www.amazon.com/Stretchy-Bracelet-Natural-Amber-Gemstones/dp/B07MX4CKNN/ref=sr_1_61?fst=as%3Aoff&qid=1567678810&refinements=p_n_feature_twenty-eight_browse-bin%3A17595797011%2Cp_n_feature_twenty-six_browse-bin%3A17701622011&rnid=17701621011&s=apparel&sr=1-61
www.amazon.com/Stretchy-Amber-Gemstones-Transparent-Inclusions/dp/B07GTP732Q/ref=sr_1_62?fst=as%3Aoff&qid=1567678810&refinements=p_n_feature_twenty-eight_browse-bin%3A17595797011%2Cp_n_feature_twenty-six_browse-bin%3A17701622011&rnid=17701621011&s=apparel&sr=1-62&th=1
www.amazon.com/Stretchy-Amber-Gemstones-Transparent-Inclusions/dp/B07GSYMKYL/ref=sr_1_63?fst=as%3Aoff&qid=1567678810&refinements=p_n_feature_twenty-eight_browse-bin%3A17595797011%2Cp_n_feature_twenty-six_browse-bin%3A17701622011&rnid=17701621011&s=apparel&sr=1-63
www.amazon.com/Stretchy-Amber-Bracelet-Natural-Gemstones/dp/B07DGZGHXL/ref=sr_1_110?fst=as%3Aoff&qid=1567678832&refinements=p_n_feature_twenty-eight_browse-bin%3A17595797011%2Cp_n_feature_twenty-six_browse-bin%3A17701622011&rnid=17701621011&s=apparel&sr=1-110
Necklaces:
www.amazon.com/dp/B07XDB5TR9/ref=sr_1_151?keywords=amber&qid=1567684055&s=apparel&sr=1-151
www.amazon.com/Cherry-Amber-Necklace-Gemstones-Baltic/dp/B07KZZLKRH/ref=sr_1_154?keywords=amber&qid=1567679054&s=apparel&sr=1-154
www.amazon.com/Triangular-Medallion-Leather-Pendant-Gemstone/dp/B07GGP9C9W/ref=sr_1_170?keywords=amber&qid=1567684137&rnid=7454927011&s=apparel&sr=1-170
In thre online store there are more types of products, for example there you will find shamballa bracelets ( ambermaster.eu/collection/shamballa ), which are the Tibet mascot that gives protection from evil forces and helps to find harmony.
All products can be purchased directly on the site using a simple payment PayPal system.
Worldwide shipping by fast mail and tracking number for both Amazon and online shop.
Young Living Essential Oils that have just launch in South Africa and these can be used my women, men and even children.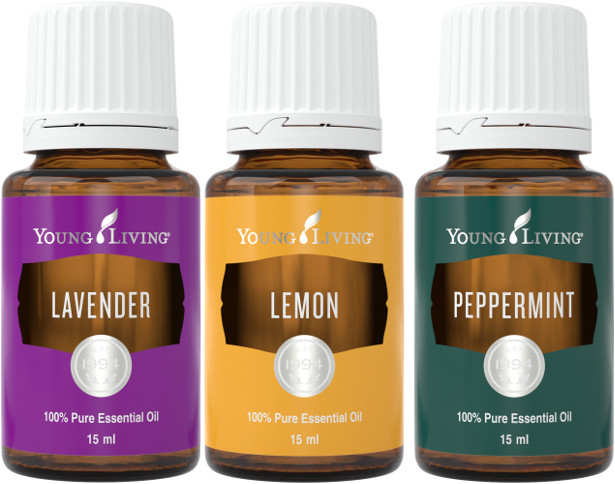 Because these oils are 100% and not diluted, they make for a really nice Christmas gift.
Website address – www.youngliving.com/en_ZA
Facebook – Young Living Africa
Price
Peppermint
5ml – R190.00
15ml – R410.00
Lavender
5ml – R220.00
15ml – R450.00
Lemon
5ml – R120.00
15ml – R210.00
Where to buy
If people would like to purchase product, they can contact Young Living Head Office per the following details:
Telephone: 010 020 7784
E-mail: africasupport@youngliving.com
Head office address: Young Living Africa, Clearwater Office Park, Building 6, Millennium Boulevard, Strubens Valley, Roodepoort, 1735
Members of the public are able to visit Young Living Experience Centre to experience the oils and a sensory journey. The Experience Centre is open to the public from Monday – Friday between 09h00 – 17h00
Products currently available in South Africa – this will change as more is brought in –
Cedarwood
Citronella
Eucalyptus Radiata
Grapefruit
Frankincense
Lavender
Lemon
Orange
Peppermint
Melaleuca Alternifolia
Product Information
Peppermint Essential Oil
Peppermint Essential Oil
(Mentha piperita)
Peppermint essential oil provides a familiar, recognisable scent, but Peppermint is so much more than just a nostalgic, fresh aroma. This oil can be diffused to create a stimulating, focused atmosphere for daily tasks. You can also apply it topically to create a cool, tingling sensation on the skin, which can be very soothing after hard physical activity. We recommend using Peppermint essential oil aromatically or topically anytime you want to add a pleasant variety to your routine!
Lemon Essential Oil
With its bright and joyful aroma, Lemon essential oil benefits skin and hair as much as its aroma enhances your environment. This best-selling oil can be used in a variety of ways: Mix it with your cleaning products, use it during your night-time skin care routine, or add a drop to your conditioner for a great scent. This oil is a key ingredient in many hair and skin care products, Thieves® cleaning products, and essential oil blends such as Thieves®, Citrus Fresh™, Clarity™, Joy™ and Harmony™. Because citrus oil can cause photosensitivity, avoid applying Lemon to exposed skin before spending time outside.
Lavender Essential Oil
Lavender essential oil has a scent that's a wonderful blend of fresh, floral, clean, and calm. It's this dynamic aroma that has made the plant a classic for perfumes, soaps, fresheners, and beauty products. As one of our most popular products, Lavender is a great beginner oil and a must for every home. Lavender essential oil isn't just a favourite because of its classic scent—it's also highly versatile. From skin care products to relaxing routines, this oil can infuse and enhance many areas of your life.
To learn more about Young Living's global farms, please visit YoungLiving.com or SeedtoSeal.com
About Young Living Essential Oils: Young Living Essential Oils, LC, based in Lehi, Utah, is the world leader in essential oils, offering the highest quality oil-infused products available. Young Living takes its industry leadership seriously, setting the standard with its proprietary Seed to Seal® quality commitment, which involves three critical pillars: Sourcing, Science, and Standards. These guiding principles help Young Living protect the planet and provide pure, authentic products that its members can feel confident about using and sharing with friends and family. Young Living's products—which all come from corporate-owned farms, partner farms, and Seed to Seal-certified suppliers—not only support a healthy lifestyle but also provide opportunities for over 6 million global members to find a sense of purpose and whole-life wellness by aligning their work with their values and passions. For more information, visit YoungLiving.com, follow @younglivingeo on Twitter, or like us on Facebook
Give The Gift That Will fill Their Life With Those Great times >>
Life In Squares
Life in Squares is a collage company creating bespoke collages from your own photographs.
Compile your own piece of history by supplying us with your original paper photographs or digital images to create a historical record as well as a modern day collection of family memories for your wall.
Looking for a unique and special gift or just something different to hang on the wall?
We all have collections of old family photographs rarely seeing the light of day- school photos, family holidays, weddings and an assortment of photographs and memories handed down through the generations.
Here are some favourites…
Bespoke photo collage artwork in a frame. Available in a choice of sizes and frames, prices start at £195 www.lifeinsquares.com/shop-online/framed-collage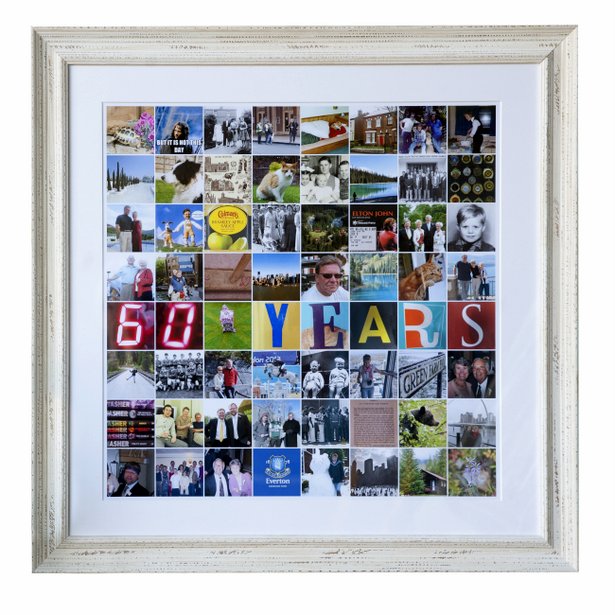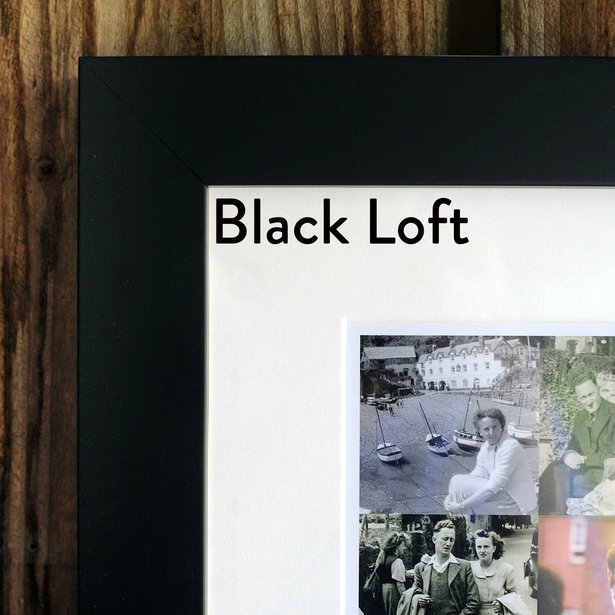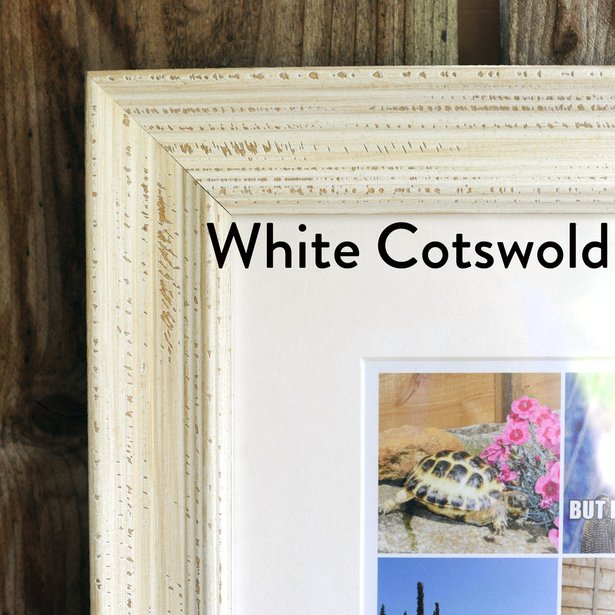 Bespoke acrylic photo blocks, perfect for pictures of family and pets. Available in a choices of sizes, prices start at £40 www.lifeinsquares.com/shop-online/single-image-blocks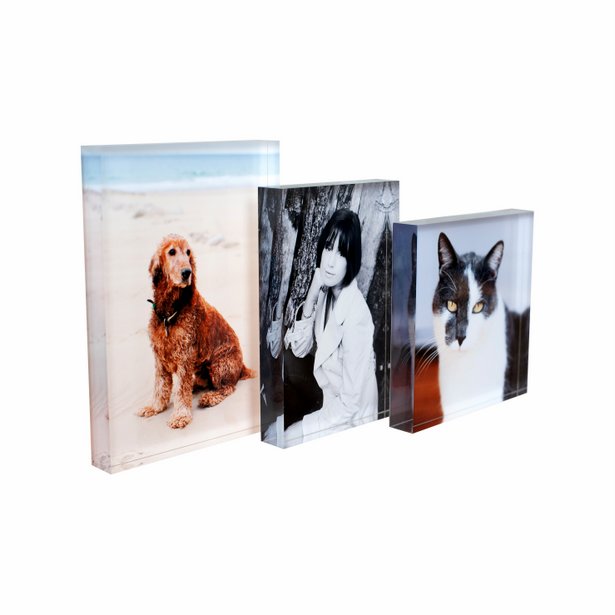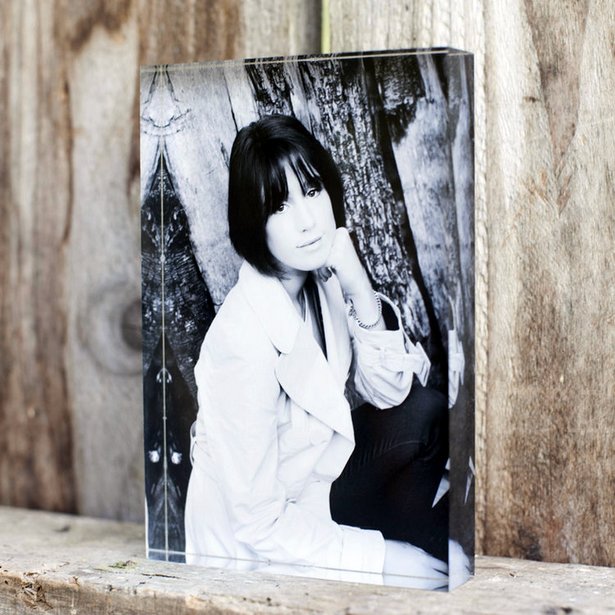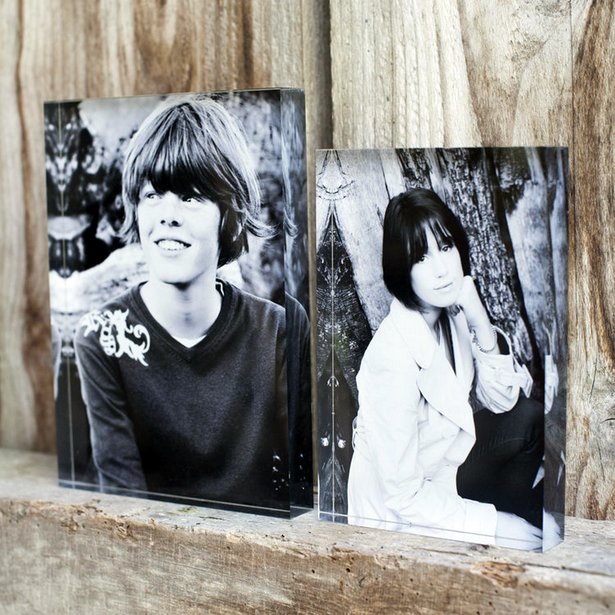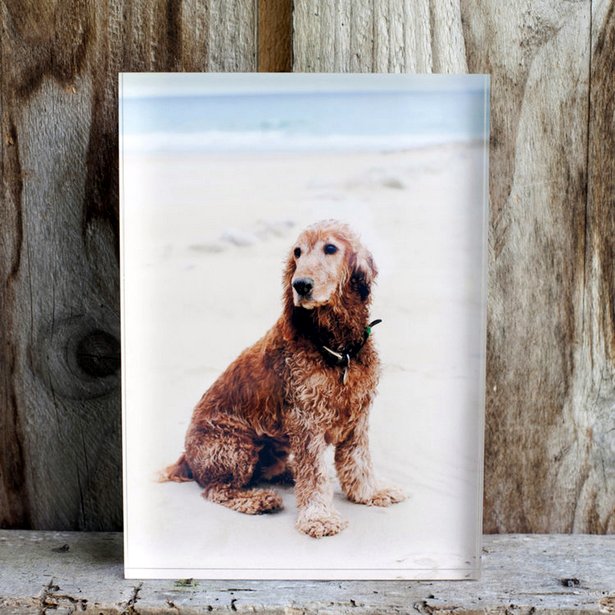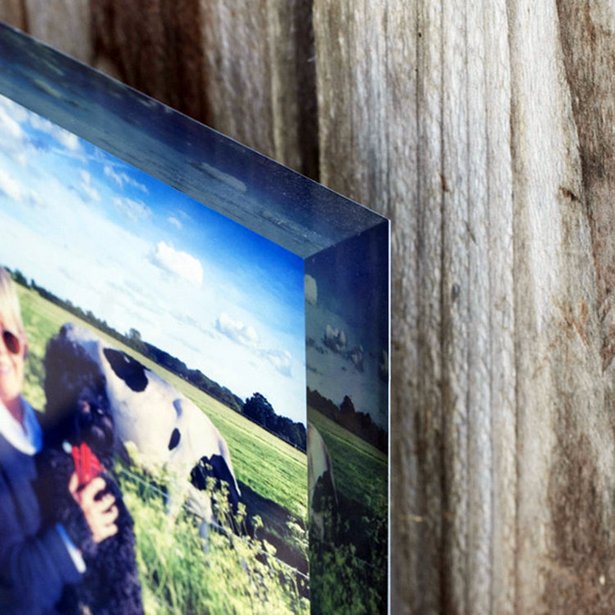 Tale of Bodie – The recycled gilet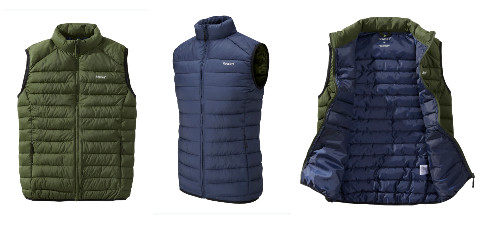 Everyone needs to understand how outstanding Bodie is, in terms of performance, quality and how much of a low impact it has on the environment.
No birds died to insulate Bodie – just plastic bottles.
The insulation is made from 75% recycled content. And the outer fabric 45% recycled poly.
Bodie has been made to have minimal impact on the planet, and the entire garment can be recycled once it comes to its end of life.
Retail price – £89 / Unisex
Brand new for AW19 available in green and navy colour-ways over at howies.co.uk
Screen Shot 2019-11-04 at 12.21.33.png Screen Shot 2019-11-04 at 14.04.51.png Screen Shot 2019-11-04 at 14.05.50.png
Approved by Oeko-tex – the dyes contain no harmful substances such as nickel and formaldehyde etc.
Boasting a 650 – 800 fill power, meaning Bodie has a super high warmth for such a low bulk. Fill power is a measure of the loft or 'fluffiness' of a down product that is loosely related to the insulating value of the down.
Green Fibre 'Dope dyed' the poly meaning that the fibres have no harmful substances when dyed, using less water in the colouring process and having a significantly lower carbon footprint.
Bodie is also Interlink certified – Intertek Group plc is a British multinational assurance, inspection, product testing and certification company headquartered in London, United Kingdom.
Bodie also carries the Global recycled Standard (The recycled fabric certification) – The GRS is an international, voluntary, full product standard that sets requirements for third-party certification of recycled content, chain of custody, social and environmental practices and chemical restrictions.
BookTrust Christmas Appeal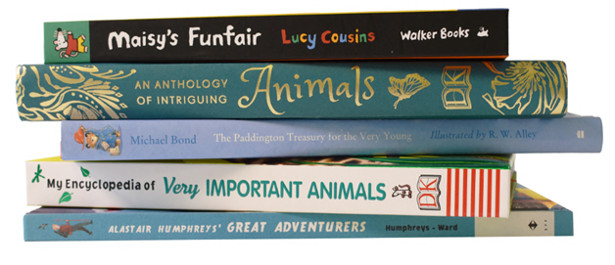 Christmas can be a difficult time for children who are vulnerable or in care. A surprise book gift shows them that someone's thinking of them. Will you donate £10 to reading charity BookTrust and make a child feel special? BookTrust.org.uk/xmas
For more information please contact Jessica Rudd, Press Officer, Jessica.rudd@booktrust.org.uk 0207 801 8850
About BookTrust
BookTrust is dedicated to getting children reading because we know that children who read are happier, healthier, more empathetic and more creative. Their early language development is supported and they also do better at school.
We are the UK's largest children's reading charity; each year we reach 3.9 million children across the UK with books, resources and support to help develop a love of reading, because we know that reading can transform lives.
We work with a variety of partners to get children excited about books, rhymes and stories, because if reading is fun, children will want to do it. Our books are delivered via health, library, schools and early years practitioners, and are supported with guidance, advice and resources to encourage the reading habit. booktrust.org.uk
Published November 19, 2019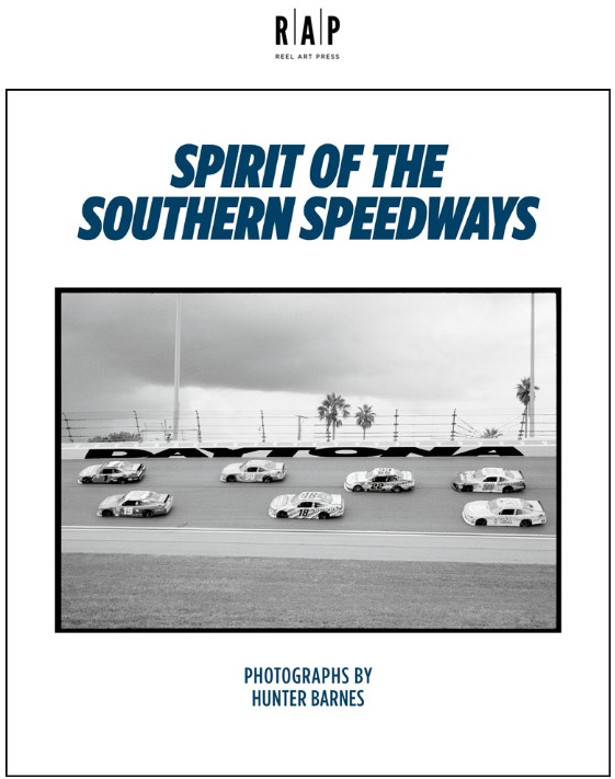 Hunter Barnes is one of the foremost documentary photographers working in America today. He is known for his extraordinary ability to document aspects of culture and communities ignored by the mainstream and often misrepresented in the modern American narrative.
Spirit of the Southern Speedways sees Barnes turn his singular attention to the world of NASCAR (National Association for Stock Car Auto Racing). Invited to go on the road with Chip Ganassi Racing over a period of four months, Barnes was given extraordinary access to NASCAR culture. In order to capture the heart of the sport he fully immersed himself into the racing community; the drivers, teams and the crowds. Spending time in the parking lot with fans for a week before each race to fully experience the spirit of NASCAR, he met and photographed the die-hard fans and many of the sport's most influential figures, while exploring its origins– moonshiners who built cars to outrun the revenuers.
Barnes was struck by the immense sense of community at the gatherings and the feeling of occasion and passion. Families camping out, grandparents with their grandchildren, couples who had followed NASCAR for decades and who truly embrace the spirit of the sport. It was this world, the people, the life he saw beyond the track, that Hunter was compelled to capture for the first time. Barnes also reveals the intimate relationship and connection between the fans and the drivers.
Featuring over 60 images shot in 2017 at some of the sport's biggest tracks in Daytona Florida, Bristol Tennessee, Darlington South Carolina, Charlotte North Carolina, North Wilksboro North Carolina and Talladega Alabama, Barnes's subjects include 'The King' Richard Petty, the iconic Junior Johnson (who has won 50 races as a driver and 139 as an owner), Jack Roush, owner of Roush Fenway Racing team, and famed driver Dale Earnhardt, Jr.
Published November 19 by Reel Art Press, this 128-page hardback is a unique photographic essay of racing culture and offers an insider's look at NASCAR by one of the notable documentary photographers working in America today.
HUNTER BARNES IS AVAILABLE FOR INTERVIEW
Hunter Barnes In his early twenties, Hunter Barnes (b. 1977) self-published his first book, Redneck Roundup, documenting the dying communities of the Old West. Other projects followed: four years spent with the Nez Perce tribe; months with a serpent handling congregation in the Appalachian Mountains; bikers, lowriders, and street gangs; inmates in California State Prison. Intense, true pockets and sub-cultures of America. Hunter shoots exclusively on film–the pace of analogue in harmony with his approach. Fundamental to Hunter's work is the journey, the people, the place. Then committing them to film before they are greatly changed or gone forever. Spirit of the Southern Speedways is Hunter's 5th book published by Reel Art Press.
Reel Art Press R|A|P stands for exceptional style and a unique curatorial eye. It stands for luxury and class, the highest production values, and a sensitivity to an eclectic selection of subject matter and material. It stands for rare, unpublished and unusual work including subjects with mass appeal and limited editions with unlimited potential. The company has made headlines around the world with its previous releases, which include: Woodstock: 3 Days of Peace & Music, Led Zeppelin by Led Zeppelin, Burt Glinn: The Beat Scene, Sory Sanlé: Volta Photo and Billy Name: The Silver Age.
TOKYU HANDS LAUNCHES 'NEVER-KNEW-YOU-NEEDED-BUT-MUST-HAVE' GIFT LIST

LONDON October 2019: Japan's iconic and unique store, Tokyu Hands, has announced its top stocking filler gifts for any visitors wishing to make some snappy purchases ahead of the holiday season. With over two million international visitors still expected to visit Japan in 2019, the quirky store has shared its top sellers with foreign visitors that are the 'never-knew-you-needed-but-must-have' items.
Tokyu Hands, established in 1976, has quickly become a popular spot for tourists wishing to the find uniquely Japanese items. The flagship store, near the famous Shibuya crossing, is spread across four floors and sells everything from DIY stationery items to luxurious mineral face masks.
Any British visitors, lucky enough to be in Japan for the Rugby World Cup Final, should look out for the following quirky items:
The 'never-knew-you-needed-but-must-have' list:
Cosy Chair Socks – 600JPY (£4.30) Cute and adorable chair socks that look like the mushrooms are growing on your chair legs! The socks have a sturdy, double-layer design that will cover the legs securely, and its thick cushy knitting will prevent chairs from making sounds or scratches on the floor. The socks can stretch and be used for both thin and thick chair legs.
Sleepy Finger Pillows – 1,000JPYN (£7.15) A relaxing item for those on the move. This pillow lets you take naps more comfortably. Stains from makeup can be washed off in a washing machine, meaning you can keep it clean and fresh at all times. A wonderfully creative and must-have item this festival season.
Table Top Pottery Stove – 2,800JPY (£20.00) A useful item which allows you to bake mushrooms, vegetables or meat on the go, which is normally served in 'kaiseki-ryōri' course menu. Kaiseki-ryōri is a traditional multi-course Japanese cuisine at ryokan, the style of a traditional Japanese hotel.
Limited Edition Cute Kitten Mugs – 3,500JPY (£25.10) Cuteness overload…drinking mugs which are designed in the shape of kittens, only appearing when filled! As the cat doesn't form until the drink is poured, the colour of its coat depends on what you happen to be drinking that day.
The practical one –Shoe Clean Stick – 1,200JPY (£8.59) An eraser-like stick, you can clean all sorts of shoes and materials like mesh, suede, canvas, rubber, and so on. Even unwieldy sneakers become a cinch to clean as it doesn't require water and there isn't a brush that could damage your shoes. The green end is for suede and rubber while the yellow-green is for mesh and canvas.
Described as a creative lifestyle store, customers visiting Tokyu Hands will be immersed in the colourful Japanese culture of design, functionality and craftsmanship. With 56 stores across Japan and Singapore, Tokyu Hands is associated with a variety of distinctive products, such as high-quality and high functional living ware, convenient travel goods and tools for DIY. The shop has the colourful mission to make their customers' daily lives not only more enjoyable, but also more convenient in every aspect.
The Weekender Gift Set from Michael Van Clarke's, Three More Inches Range, contains everything you need to gift someone vibrant and glossy locks and it's just £9.99 from www.vanclarke.com.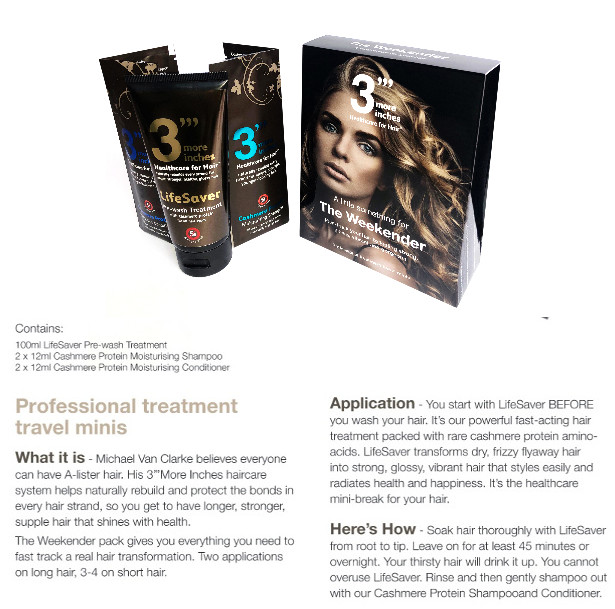 With 13 different spirits and liqueurs, including Gin, Whisky, Rum, Campari, Dry and Rosso Aperitif, Absinthe, Orange Sec, Amaretti and Coffee Originale, Lyre's is ready to offer drinkers the freedom to enjoy their favourite cocktails when they want without the worry of the morning after at home or in a bar.


With freedom at its heart, Lyre's offers the rising number of mindful and no and low drinkers in the UK an opportunity to enjoy terrific tipples without the worry of the morning after. Whether you're looking for a stocking filler, hosting friends or looking to cut down on your alcohol without compromising on flavour, make it a Lyre's.
Lyre's products are priced at £20.95 and are available to buy from various retailers including Master of Malt, Booze Free and available to enjoy in many bars including Be At One, Botanist and Simmons.
Sharing the above with you to consider Lyre's within your Christmas Gift Guides or any Dry January features you might be planning.
Below, we've included some of our favourites:
Lyre's American Malt, £20.95
A honey-coloured spirit generously flavoured with notes of vanilla, toasted nuts, sweet spice, caramel and accents of charred oak, with a mellow and dry finish. Try as a long drink mixed with apple juice or, for a take on the classic Manhattan, gently stir with Lyre's Rosso Vermouth, bitters and orange peel.
Lyre's Dry London Spirit, £20.95
This spirit captures the essence of the classic London spirit, with aromatic, floral flavours of juniper and citrus. Notes of pepperberry adds warmth and delivers a generous, dry finish. Enjoy as a classic G&T with a wedge of lime or mint to garnish.
Lyre's Italian Orange, £20.95
A bitter orange aperitif which offers rich flavours and aromas of blood orange, ruby grapefruit, maraschino pomegranate and cassia. Try with soda or tonic water garnished with a wedge of orange to create a refreshing aperitif or create a Lyre's Negroni by mixing with Lyre's Dry London and Lyre's Rosso Aperitif.
Lyre's Amaretti, £20.95
Flavours of toasted almond, vanilla, marzipan, caramel and accents of maraschino are all captured in this tangy amaretto liqueur. Try poured over the rocks or use to recreate a classic Amaretto sour by mixing with lemon, orange and maraschino.
New Decorative Wall and Floor Coverings
The Stone & Ceramic Warehouse have introduced two new decorative tile ranges; the Hoxton and Chevron collections.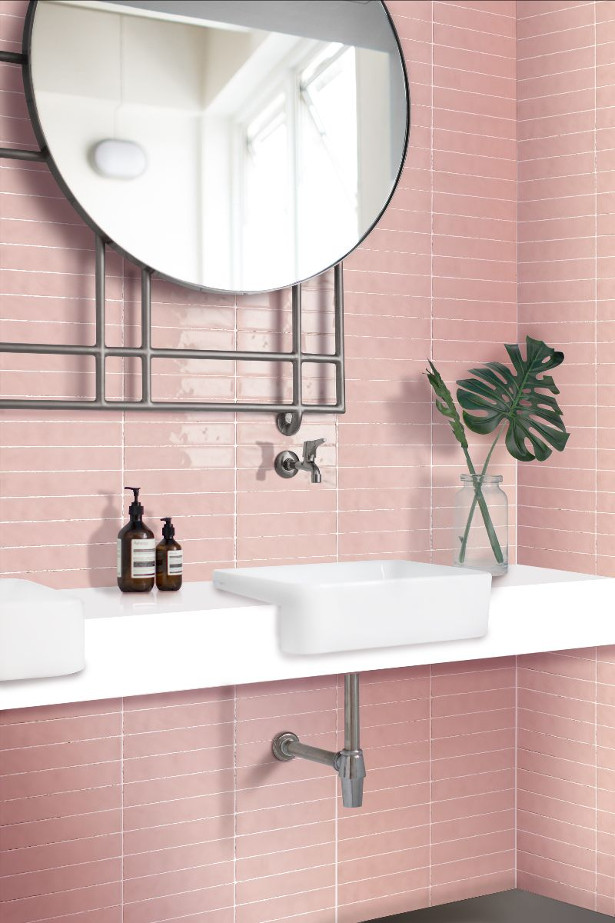 Hoxton
These versatile, decorative ceramic tiles measure 5 x 25 cm and are available in two soft colours; baby pink and light green. They can be laid in a variety of ways including horizontally (pictured), vertically, brick bond, stacked and herringbone; perfect for adding interest and colour in any interior. A modern take on the traditional subway tile, the Hoxton offers endless interior design opportunities in a style that will never date. The glazed ceramic finish is easy to keep clean and will reflect light, making them an ideal choice for bathroom walls and kitchen splashbacks. Priced at £105.60 m2.
Pictured above: Hoxton Baby Pink Ceramic Tile 5 x 25 cm, £105.60 per m2.
Pictured above, left to right: Hoxton Baby Pink and Hoxton Light Green Ceramic Tiles 5 x 25 cm, £105.60 per m2.
Pictured above: Hoxton Light Green Ceramic Tile 5 x 25 cm, £105.60 per m2.
Chevron
The Chevron collection offers the timeless appeal of a wooden parquet style floor with the hard-wearing, stain-resistant qualities of porcelain. Measuring 11 x 48 cm these decorative porcelain tiles create a classic zigzag pattern once laid and are available in four realistic wood shades; natural (pictured below), light, dark and grey. Unlike natural wood, these porcelain tiles are fade and moisture resistant making them suitable for use in wetrooms and bathrooms. Their durable qualities also lend them well for use in high-traffic areas such as kitchens and hallways, where real wood often becomes scratched and worn over time. Priced at £67.20 per m2.
Pictured above: Chevron Porcelain Tile (Natural) 11 x 48cm, £67.20 per m2.
Pictured above: Chevron Porcelain Tile (Dark and Light) 11 x 48cm, £67.20 per m2.
Decorative Tiles
The Stone & Ceramic Warehouse offer a large range of quality decorative tiles in a variety of materials to suit both walls and floors. For all of these images and more from The Stone & Ceramic Warehouse please visit the Picture Bank.
Pictured above, left to right: Rust Blue decorative tile, 60 x 120cm, £84.00 per m2. Duomo Gatsby decorative tile, 60 x 60cm, £96.00 per m2.
Pictured above, left to right: Pisa Wave decorative tiles, £126.00 per m2. Luna decorative chevron tiles in grey, 9.5 X 54 cm, £108 per m2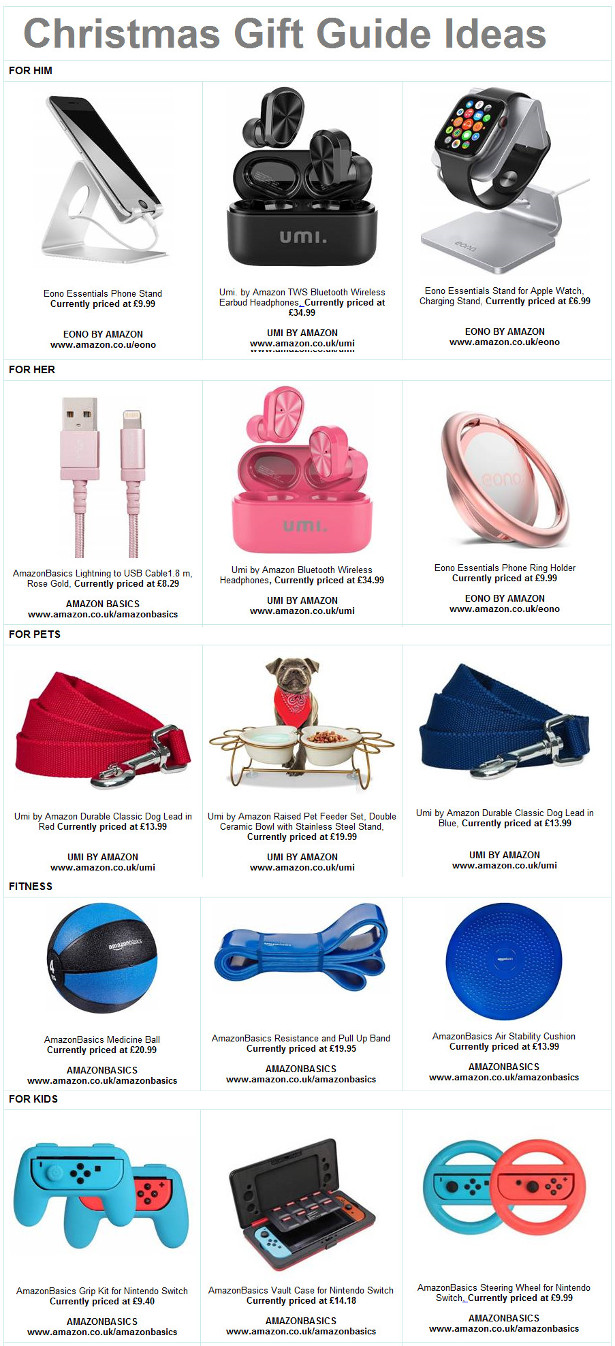 AVITA reduces the price of its unique and ultra-stylish LIBER Windows 10 notebook for Christmas

Combining fashion, individuality and performance, the LIBER delivers "power in being different"
London, 19th November 2019: Following positive reviews on popular technology websites including T3, Tech Radar, Trusted Reviews, ZDnet and Stuff, Hong Kong based premium laptop technology brand, AVITA, has today announced that it will be reducing the price of its LIBER 14" Windows Notebook in the UK from £529.99 to £459.99 in perfect time for Christmas.
Having been described as 'A must-have for students' by T3, 'an ideal choice for students' by Trusted Reviews and given and "Excellent" Editors rating on ZDNET, the AVITA LIBER combines the need for a high-quality laptop with plenty of power, memory and features with fashionable and unique designs for modern life on the go. The LIBER is available to buy now from Studio in Ornament on Gold and Paisley on Lilac.
With four designs available, the AVITA LIBER is both sleek and striking and allows users to express their individuality with an on-trend and fashionable option to suit all. "Power in being different" is something AVITA strongly believes in and is demonstrated by the LIBER's unique and fashionable designs that stand out from the crowd, taking the grey out of the laptop market. Whether pastels are more desirable or a chic pattern preferred, the LIBER will work with all styles and ensure that it stands out when in a university lecture, freelancing from a coffee shop sofa or hot-desking in an office. With the paisley on lilac being a feminine and light pattern and the ornament on gold a distinctive look, the two patterned designs are unique to any other laptop on the market – truly like nothing else and representing a user's individuality and personality. The two pastel options add a more subtle tone but retain the bright and eye-catching impression. Additionally, when the laptop is opened, the backlit keyboard gives added elegance. Designs that will fit on an Instagram feed seamlessly, made for the style conscious.
Not only a pretty face, the AVITA LIBER is made for the best work and entertainment experience. Using the Intel® Core™ i3-8130U 2.2GHz/3.4GHz processor with high-performance speed, the notebook is ideal for day to day computing tasks as well as more complicated operations. Featuring 4GB RAM along with 128GB SSD internal memory (MicroSD card slot supporting up to an additional 128GB) and Windows 10 Home, there is plenty of processing power and memory for work or study. The 14" crystal clear screen has TFT and IPS display technologies as well as 1920 x 1080 Full HD resolution. At the end of a busy day, perfect for flicking over to Netflix and watching the latest boxset or editing videos with quality that will allow users to fully immerse themselves.
Built-in Wi-Fi makes it easy to connect the LIBER whether on the go, at home or in the office. If Wi-Fi isn't available, Bluetooth 4.0 is also compatible to connect devices to the notebook. The rechargeable battery provides up to 10 hours life so a whole working day can be covered easily without needing to pack the charger in a bag. From the first emails in the morning to watching catch up shows before bed, the LIBER can handle all day activities without a recharge. The laptops 5mm slim design and just 1.46kg weight makes it easy to fit in a bag to use when out and about and a great travel partner. The LIBER is also equipped with the Windows Hello biometrics-based technology that allows users to authenticate secure access and sign in to the device using just a fingerprint. An alternative to passwords, it is a more user friendly and modern way to access the laptop that gives improved convenience and keeps data safe.
The two inbuilt speakers also deliver stunning sound with a wide dynamic range and strong bass but the LIBER also gives the option of using headphones by plugging into the 3.5mm headphone jack if needed when in a busy place with two channel stereo sound effects. Also including a webcam with 720p HD, video calling is easy and provides real clarity of both image and sound. The notebook includes two full size USB 3.0 ports, one USB 3.0 Type-C port and a mini-HDMI with adaptor so users can easily plug in any devices as required.
The AVITA LIBER 14" Windows Notebook is available in Ornament on Gold and Paisley on Lilac for RRP £459.99 reduced from £529.99 from Studio

Totum Sport www.totumsport.com offers complete Hydration, Recovery & performance.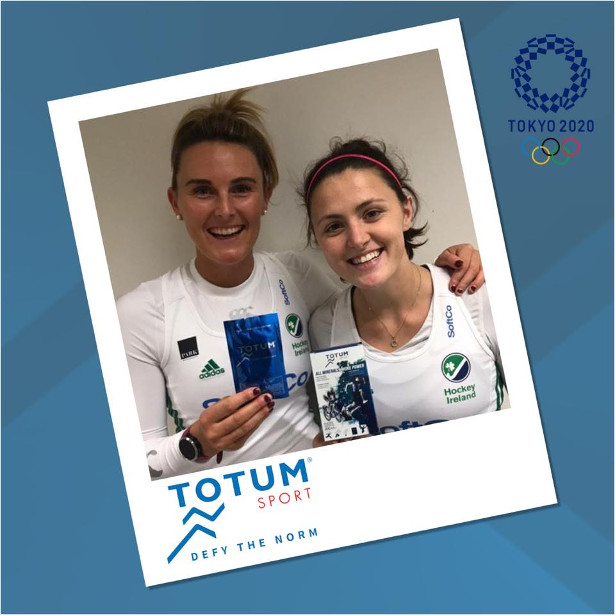 TWITTER | FACEBOOK | YOUTUBE | INSTAGRAM
100% Natural, the product is derived from the ocean and contains all of the 78 Electrolytes & Trace elements your body needs in perfect proportion- approved by Informed Sport, Totum Sport has been proven in trials to reduce lactic acid build up by up to 46%.
Black Friday
Buy 2 Get 2 Free (Saving £40)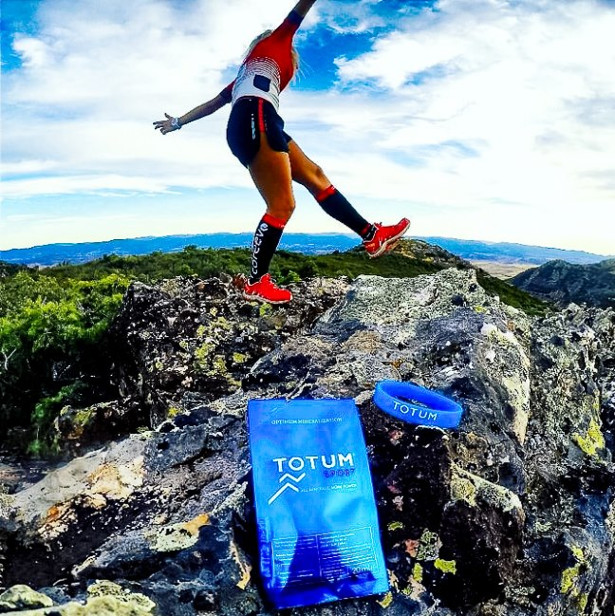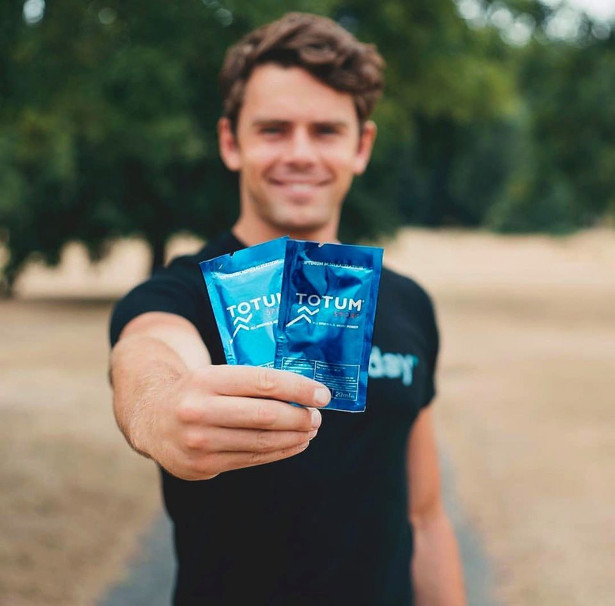 Travelzoo launches experience-focused Christmas Gift Guide designed to create real memories and reduce landfill waste
Guide designed around new research revealing gifting preferences of Brits
A third of Brits would prefer to gift an experience
Brits want to reduce waste and be more eco-conscious during festive period
Anyone already fretting over what gift to buy this Christmas can turn to Travelzoo's just-launched Gift Guide, which includes many gifting ideas, from lavish afternoon teas and spa treatments to craft beer subscriptions, helicopter rides and more. With new deals being added every day until Christmas, Travelzoo, the global publisher of exclusive offers and experiences for members, is giving people the chance to give an experience and create a memory. The full Gift Guide can be found here.
Experiences win over waste
Travelzoo's Gift Guide has been created in response to the deal provider's own research. In a survey of 2,508 people from across the UK, a third of respondents said they would prefer to give or receive an experience rather than a physical object. Almost half (49%) of respondents said they had considered reducing the number of physical gifts they buy at Christmas, with 46% of those surveyed attributing this to concerns about the amount of waste these products create.
Banishing the blues
The survey shows that receiving experiences as gifts could have a positive effect on mental wellbeing. When asked if they thought that an experience as a gift would reduce post-Christmas blues, over 40% of respondents agreed. Women are more likely to believe experiences can prevent the post-Christmas blues with 48% of women citing this versus 33% of men.
Sustainable Santa!
Our nation has become more sensitive to waste over the festive period, with 56% of respondents saying that they will be making more of an effort to be sustainable around Christmas time. In a bid to be more eco-conscious, 28% of survey respondents are not sending Christmas cards this year, with 17% saying they will opt for an e-card instead. Again, it is women who have stronger opinions on this, with 63% of those surveyed saying they would try to be more sustainable during the festive period this year.
Give an experience or create a memory at travelzoo.com. Christmas gift ideas include:
£69 – Brighton viewing tower entry & bottle of bubbly for two
Travelzoo is offering you and a friend two rides on the British Airways i360 — a 450-foot-tall viewing tower on the Brighton seafront — plus a bottle of bubbly to share during the experience.
£119 – The Ritz: Michelin-starred meal & champagne for two
Travelzoo has a 3-course meal with champagne for two at this Michelin-starred restaurant, set within the world-famous AA 5-Red-Star hotel.
£185pp & up – Wimbledon: No.1 Court ticket & London stay
Secure your place at the world's most prestigious Grand Slam tennis tournament with Travelzoo. This exclusive package guarantees a No.1 Court seat during Wimbledon finals weekend and an overnight stay from £185 per person.
Rhino Tears wine.


John Hooper created Rhino Tears Wine in 2014 to contribute to the preservation of the rhino which is close to his heart. R15 from every bottle sold is donated to the SANParks Honorary Rangers. The donated money has helped them fund and operate some of the most successful anti-poaching efforts in the country to date. Please let me know if you would like some more information.
More about the product:
Rhino Tears Sauvignon Blanc 2017 – R73,00
Hints of nettle and fresh cut grass on the nose. Gooseberry and tropical fruit full the pallet complimented by well-structured zesty dry finish. Suitable for game drives, sundowners and everyday occasions.
Rhino Tears Red Blend 2017- R73,00
An appealing dark rich red Shiraz, Cabernet Sauvignon, Pinotage blend, with strawberry and wild raspberry on the nose. Oak and light tannins offer well-structured underlying complexity.
The wine is available for purchase on Rhino Tear's website. Please see link below. www.rhinotears.co.za/shop/
Rhino Tears wine would make an excellent gift for both wine lovers and those passionate about the preservation of South African wildlife.
3…2…1…LIFT OFF!
Space Rockets – £4.95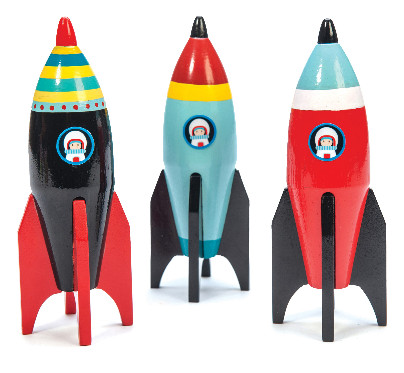 Let your little one's imagination fly to the moon and back with the bold and bright Space Rockets from Le Toy Van.
Made from durable, sustainable rubberwood, the eye-catching chunky rocket is perfect for aspiring astronauts, and at £4.95 it's the ideal stocking filler for children aged three years and over.
Available in three striking colours – red, turquoise or black – these space rockets are certain to encourage creative imaginative play alongside social and language development.
The Le Toy Van Space Rockets will take your little one on a journey out of this world!
—
www.letoyvan.com