Activewear with social [impact], what's better than that?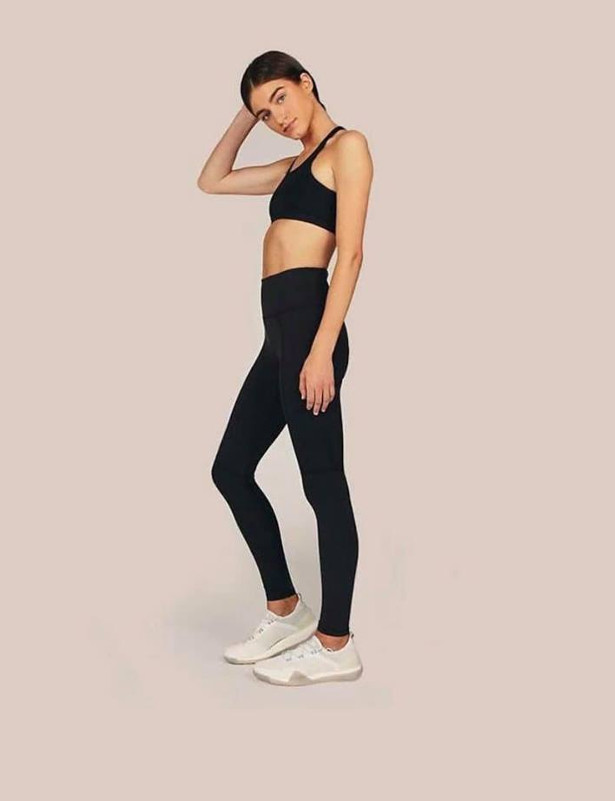 INSTAGRAM | FACEBOOK | TWITTER
Alana Athletica, the world's first social impact activewear brand with the mission to influence the lives of courageous women in Sri Lanka who have survived abuse. For each purchase of one of their garments they educate, employ, and empower these women with private tutoring, job skills training, employment opportunities and self-defense training.
Their leggings are $120 worth of quality for a $68 price point – they have multi-way stretch fabric with a higher GSM and recovery modulus than leading brands, enabling a versatile and dynamic stretch with a non-pilling, never sheer guarantee, supported by a customizable waistband for wear preference (hi, mid, lo). They are fully antimicrobial and all-over moisture-wicking, with a non-toxic silver ion finish for odor banishing
Activewear with social [impact], what's better than that?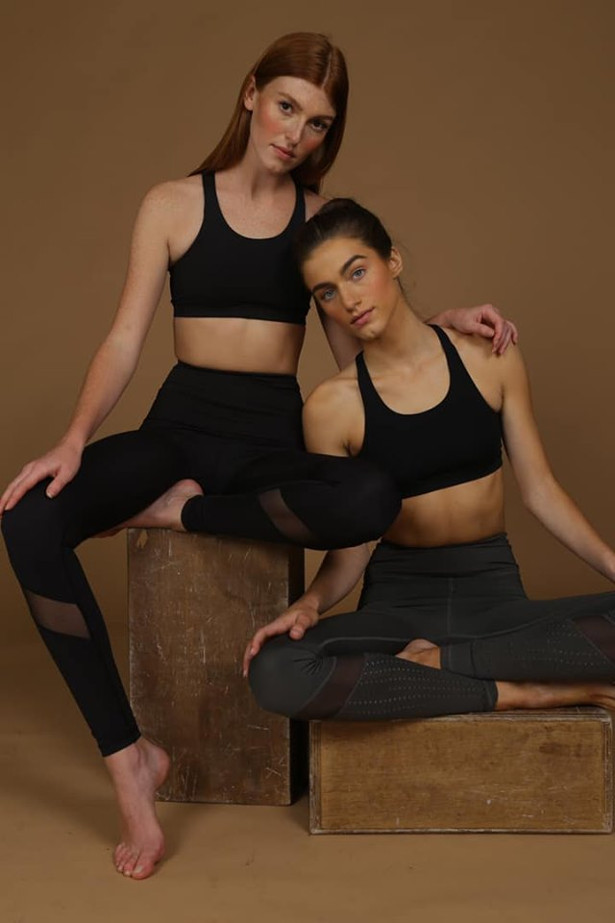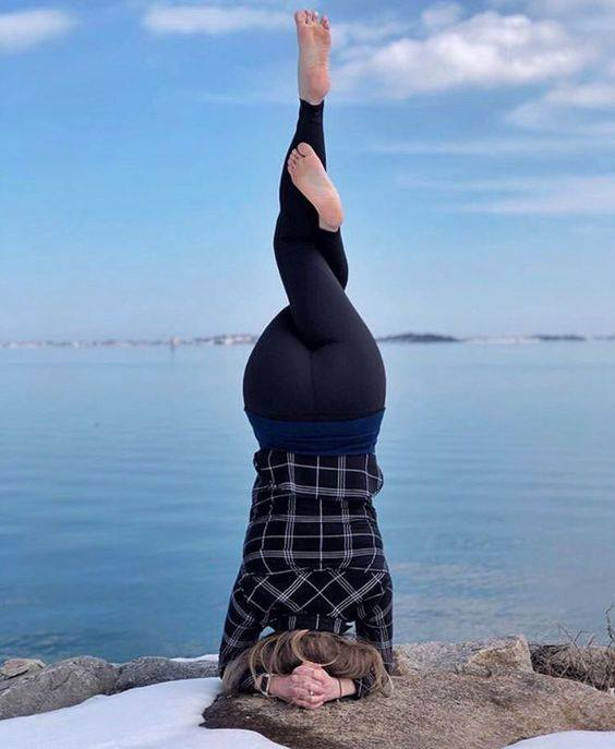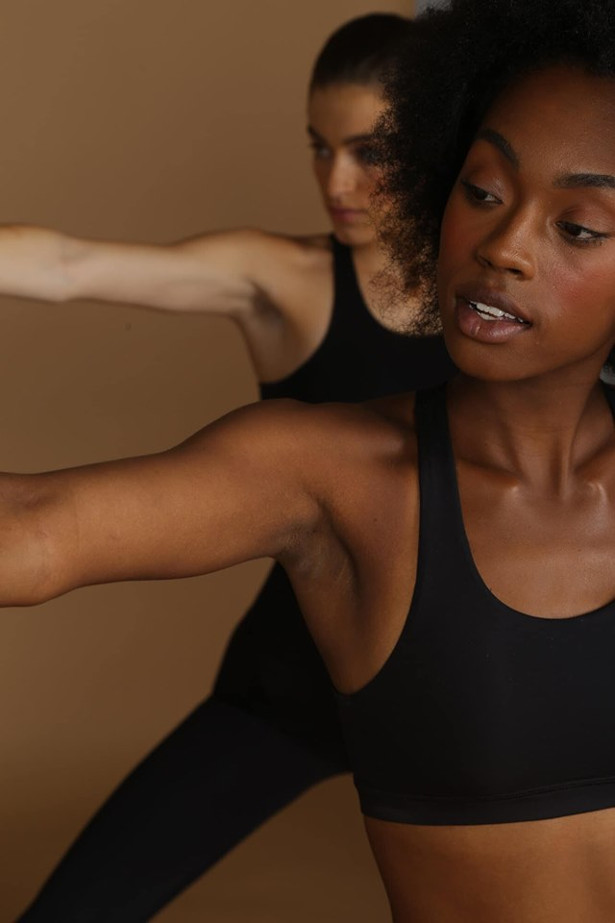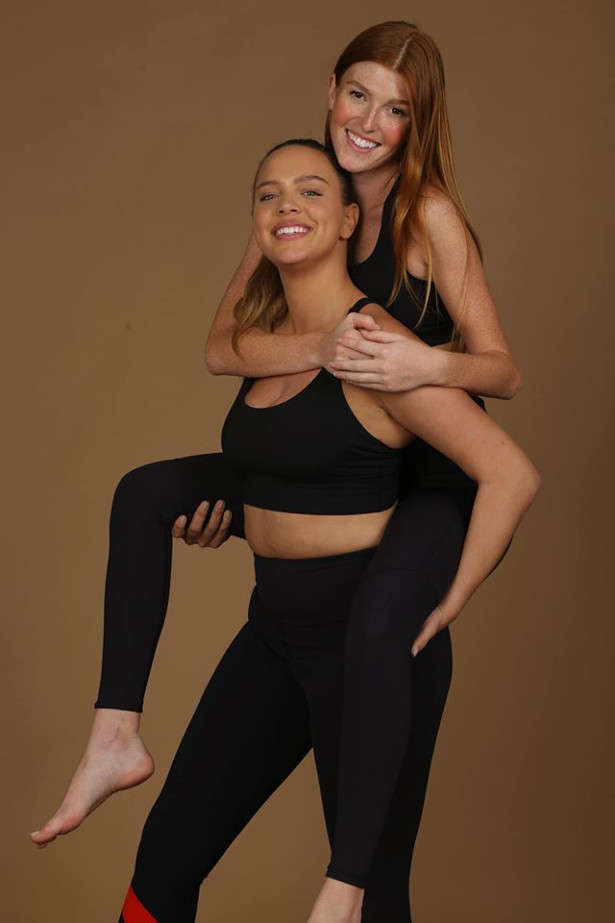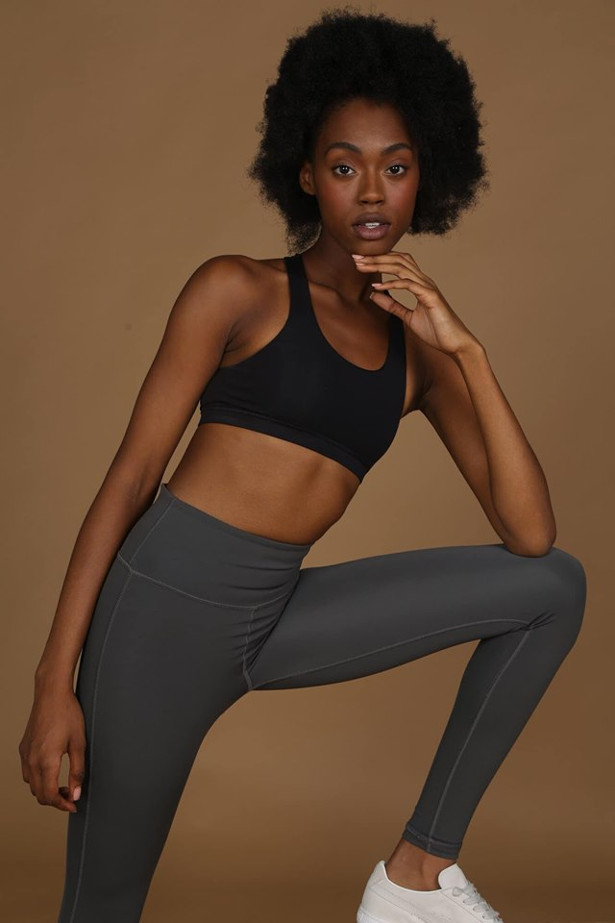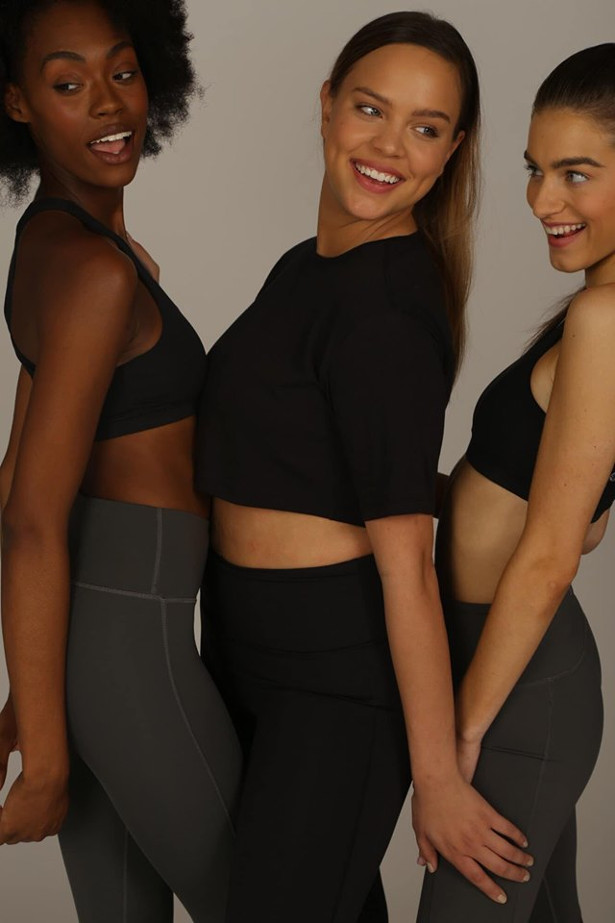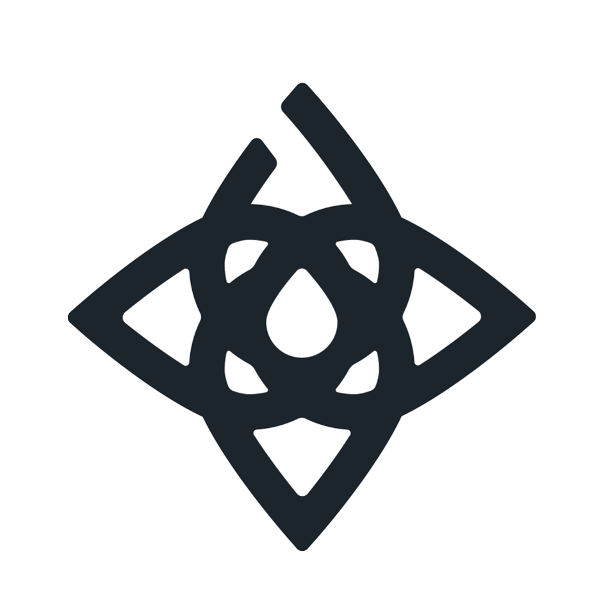 Scout – a hidden camera finder for travelers staying in Airbnbs! Know Someone who Travels… Get them this for Christmas!
See more at :- www.spyguy.com/products/scout-hidden-camera-finder
ABOUT SPYGUY
"I created SpyGuy in 2014 to try to bring transparency and great customer service to people who need products from the 'spy industry.' Spy equipment can be a shady and confusing market.
There are also lot of the people that sell these products who are pretty unethical. That's a shame, because there are a lot of good people (like you) who need these types of products.
It's our job to make sense of the spy industry for you, and to get you the right solution to your problem.
Let us know if you need anything,"
– Allen Walton, Founder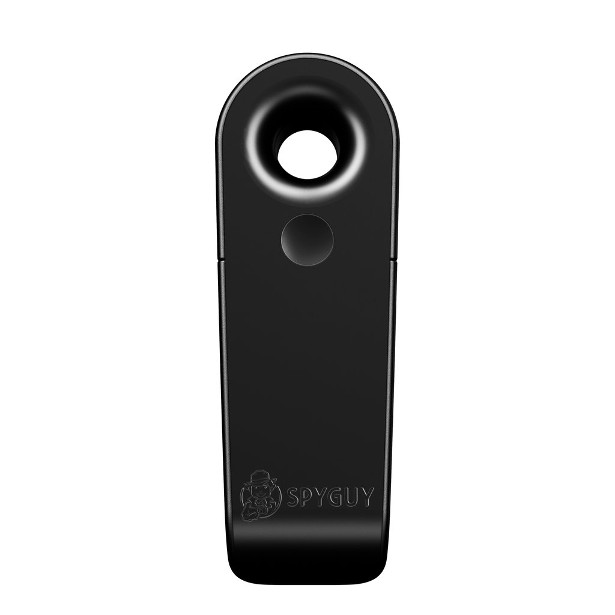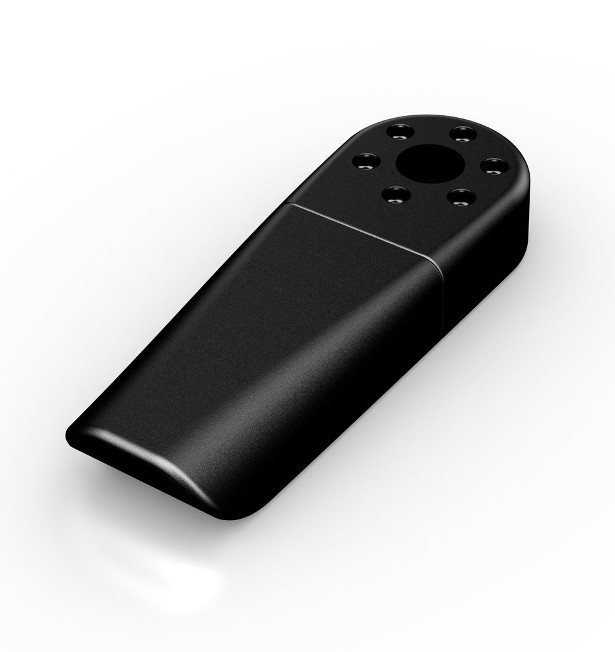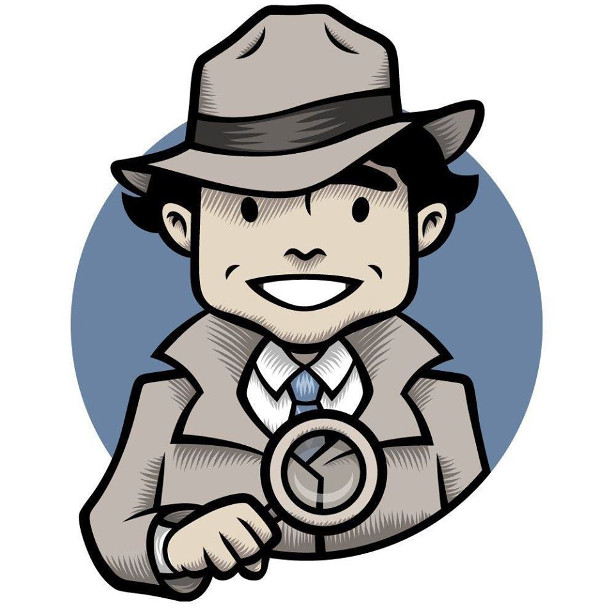 Beddable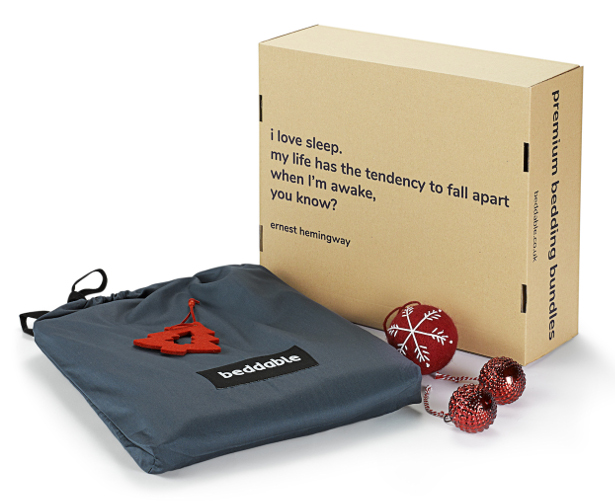 Beleive creating the perfect bed should be simple. It offers bedding made from quality fabrics with a clean, bold aesthetic, fit for modern urban living.
Beddable's bedding and pyjamas have previously been featured in GQ and Menswear Style among others. The cut-off date for Christmas orders is December 19th for all UK orders (excl London). Customers would receive products on December 20th as it offers next day shipping. However, the London cut-off date is December 23rd 12:00 and orders will be delivered on December 23rd up until midnight.
The Core Bundle
Beddable's most popular set, including duvet cover, pillow cases and fitted sheet -the perfect gift for a young man going off to university!
£119
The Move-In Bundle
Everything included with the core bundle, as well as two down feather pillows and duvet. All the essentials you need for a night full of bliss.
£259
The Luxe Bundle
Beddable's most comprehensive set, with four down pillows and cases, two throw cushions as well as a decorative throw. Make your first night's sleep in a new bed perfect.
£399
ReadiSpex
Great LAST MINUTE GIFT IDEA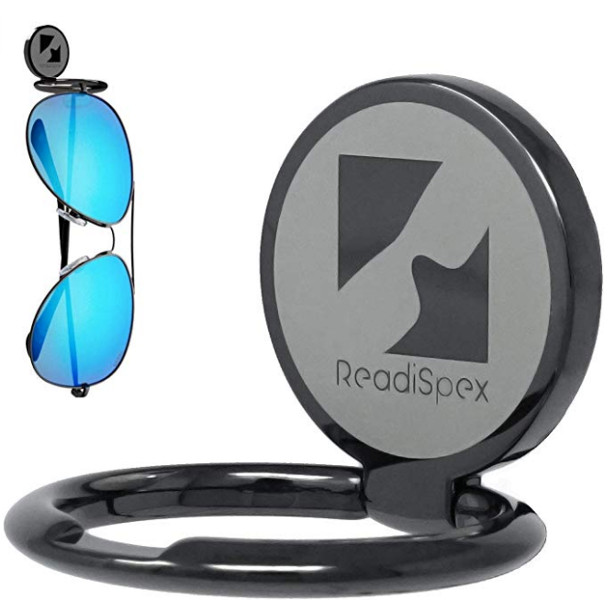 ReadiSpex, an innovative, sleek and stylish sunglasses and eyewear holder, as the perfect Holiday Gift. Just about everyone owns a pair of sunglasses. And just about everyone has had their sunglasses lost, scratched, or damaged because they simply didn't have a proper place to keep them when not in use. Whether it's the lenses getting scratched from keeping your glasses in your car's cup holder or tearing apart your house trying to remember where you last had them, or even putting your life in danger as you futilely reach for your glasses that have slid from your dash and onto the floor of your car while driving – we've all been there!
Enter ReadiSpex – a new and unique solution for keeping your sunglasses safe and secure, where you need them, when you need them, and at the ready. Its innovative folding design allows ReadiSpex to be out of the way when you're not using it. And at only 3mm thick, it is unobtrusive and looks great.. But with one simple flip, ReadiSpex is ready to go. Just insert your glasses for a secure and safe hold. Best of all, ReadiSpex can be used just about anywhere. With its super-strong 3M adhesive, ReadiSpex will adhere to almost any surface. Just peel, stick, and it's ready to go.
Place it in your car, by your bedside, in your truck or RV, in your school locker, at your desk, or on your boat. Basically anywhere you can think of! And at under $10, ReadiSpex makes the perfect gift or stocking stuffer for everyone in your life. Such a simple item that no one has but everyone can use. ReadiSpex. Ready when you need it.
www.readispex.com/
Amazon www.amazon.com/ReadiSpex-Eyeglasses-Sunglass-Metal-Alloy-Sunglasses/dp/B07V9TYDRB/ref=sr_1_12?keywords=sunglass+holder+for+car&qid=1569436340&s=gateway&sr=8-12
JIGGY is a new female-founded, direct-to-consumer puzzle company that's reinventing the humble jigsaw puzzle. Featuring art by emerging female artists, sustainable and elevated packaging, and specially formulated puzzle glue, JIGGY puzzles are art – in pieces.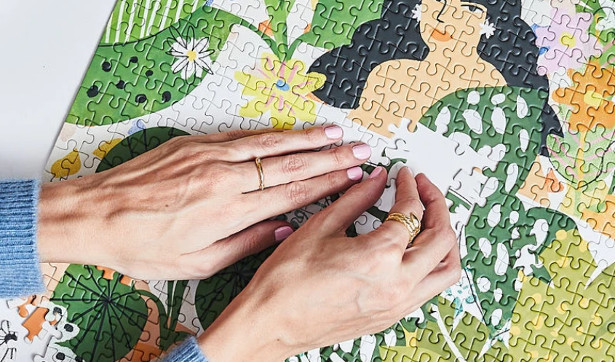 www.jiggypuzzles.com
A bit about me: 5 years ago, I was working 24/7 as the first employee at theSkimm and starting doing jigsaw puzzles as my meditation and nightly unwind, but the designs were so outdated (and frankly lame!). I began dreaming up a new kind of puzzle and after redesigning all the packaging and curating art by female artists around the world (who get a percentage of every sale), JIGGY launched this month with our debut collection of 6 puzzles.
Whether you're looking for a tech-free, nostalgic way to unwind, a cozy indoor activity with friends, or a new piece of art for your walls—JIGGY puzzles make the perfect gift for creative souls of all ages.

"Our modern design is what will catch your eye but our high performance, industry leading features is what sets us apart." www.bruush.com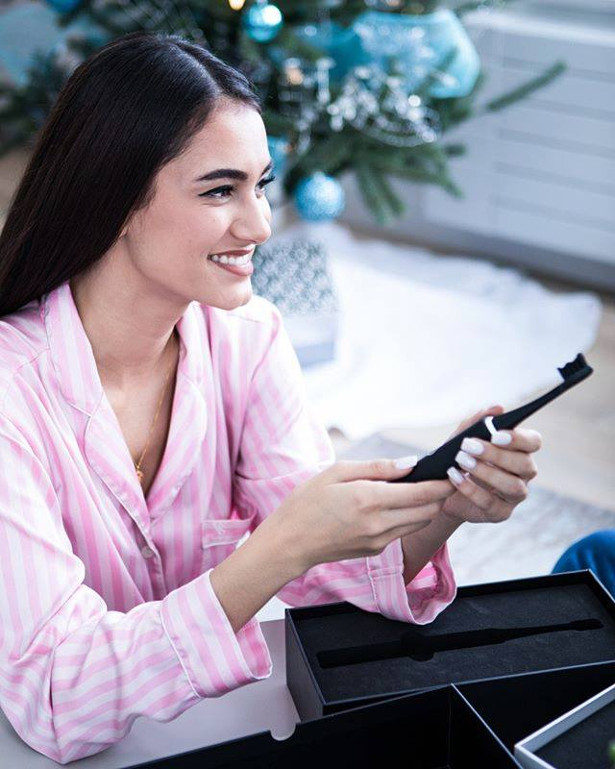 Brüush is a well designed, high performance electric toothbrush subscription that's raising the bar in oral care. They provide luxury products to consumers at an accessible price point and also donate a dental kit to communities in need for every subscription refill. https://bruush.com/
You have a busy life and a hectic schedule. Our goal is to create a seamless brushing ritual that leaves you feeling utterly beautiful, refreshed and ready to seize the day. Bruush is an electric toothbrush experience you can look forward to 7 days a week, 365 days a year.
What Makes Us Affordable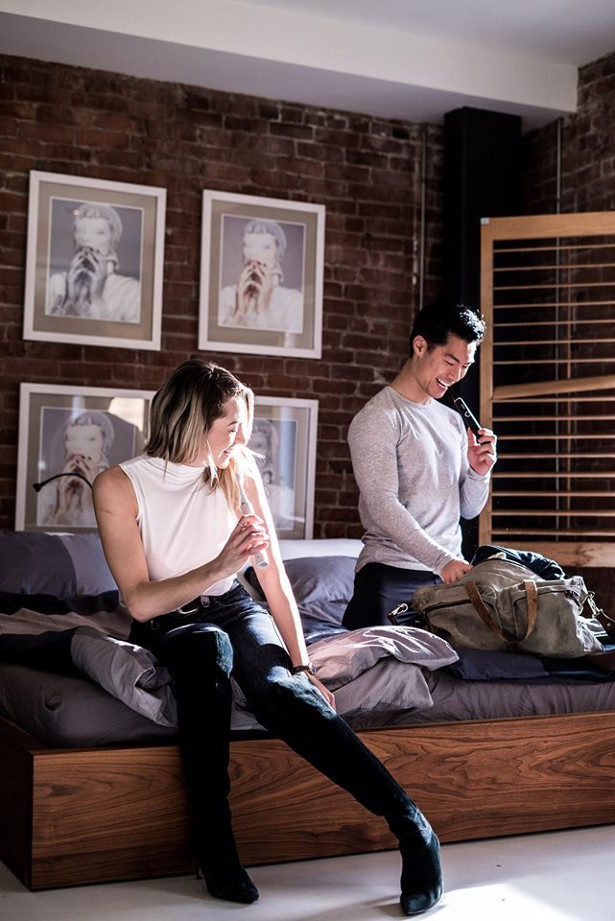 Our strategy is pretty simple: we sell directly to the consumer. No need to shop at a grocery or drug store, where the markup is often over 100%. Now you have an opportunity to own a premium electric toothbrush …and have it delivered right to your door. Oh, and the replacement heads too!
For every brush head refill we ship, we donate a toothbrush, toothpaste and fluoride treatment to a person in need. As a way to give back, we've partnered with A Reason to Smile (ARTS), a non-profit organization dedicated to improving oral health in developing nations.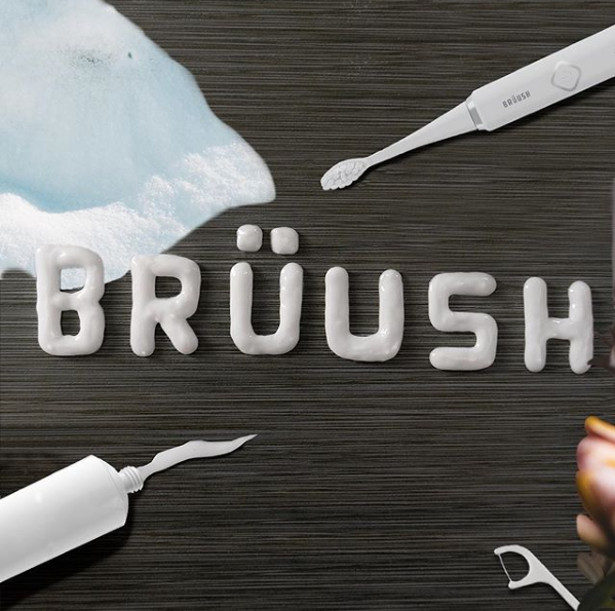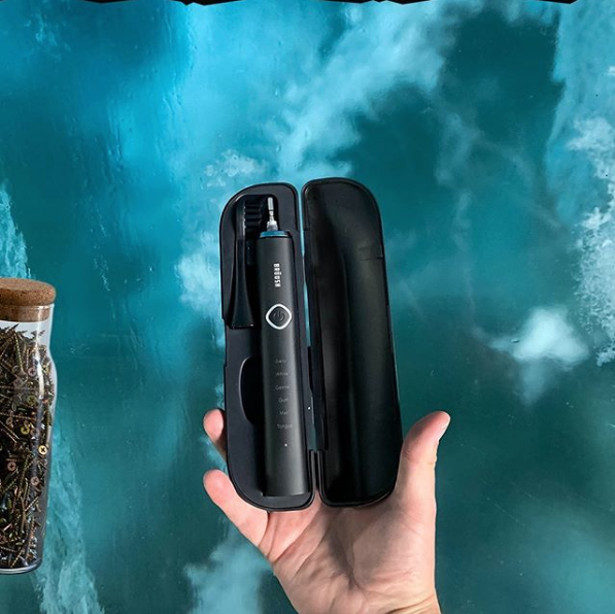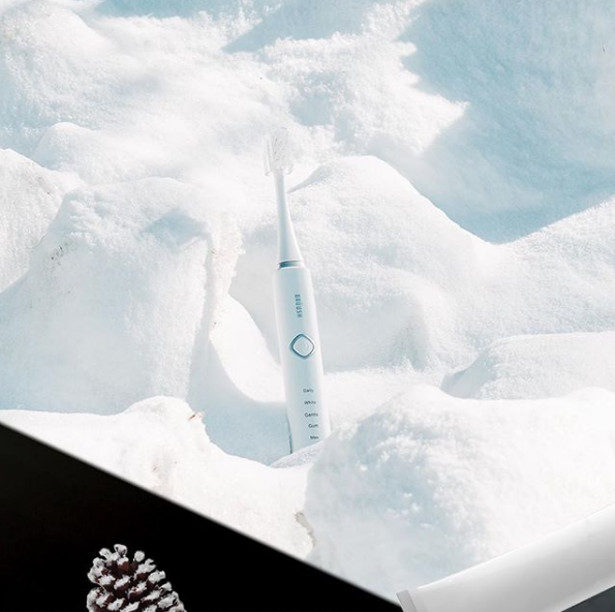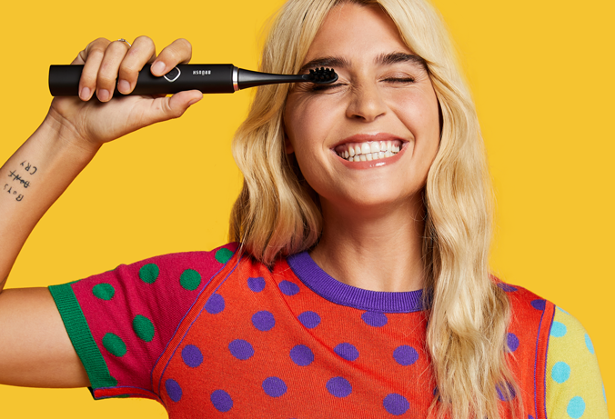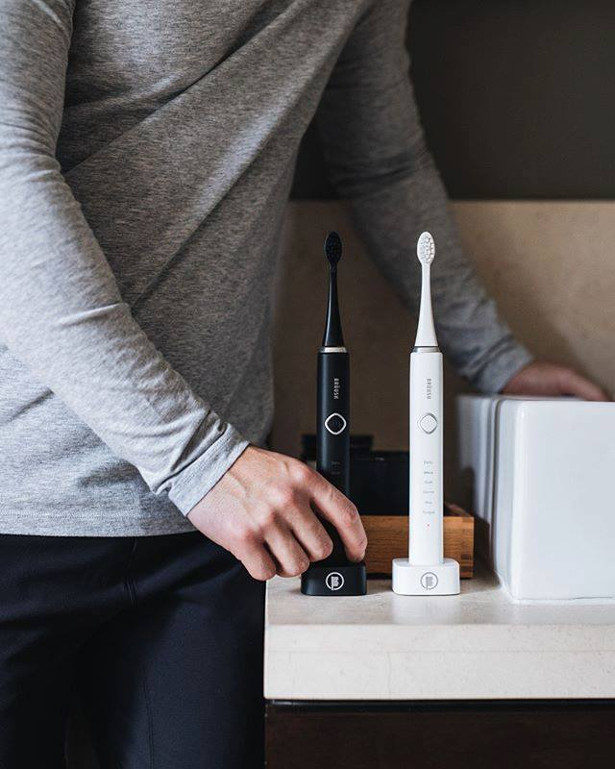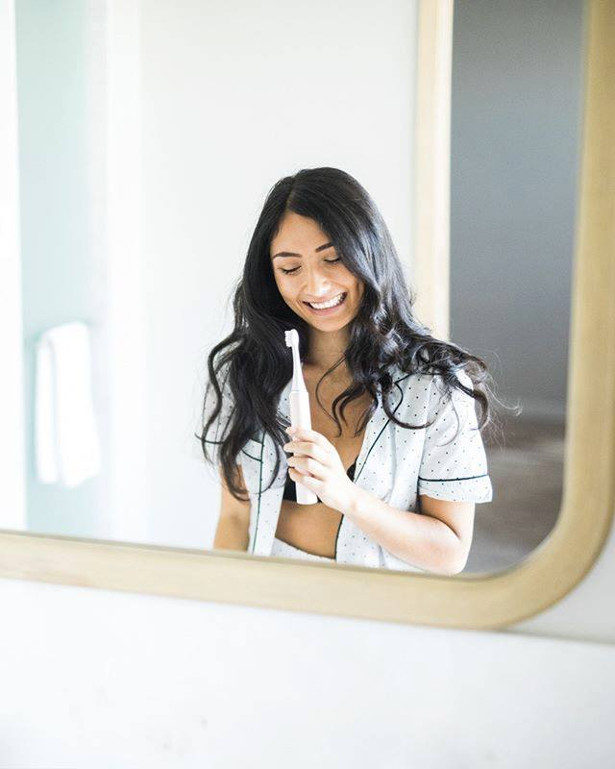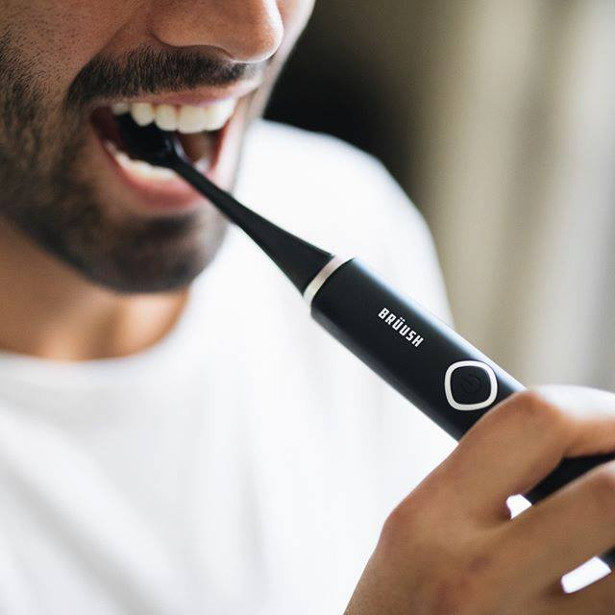 Panasonic SD372S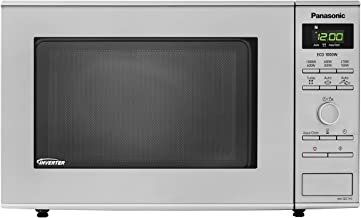 www.amazon.com/Panasonic-Microwave-NN-SD372S-Countertop-Technology/dp/B00785MVRA?tag=tinyhousehugeideas-20
Description: The perfect microwave oven for small spaces. It packs a huge amount of cooking power and versatility into a tiny little package. It's the one we'd choose over all others.
Want to mix rugby memorabilia into your loved one's gift basket >> International Rugby History – Newspaper Book! >> www.sweetandnostalgic.co.uk/international-rugby-history—newspaper-book-13521-p.asp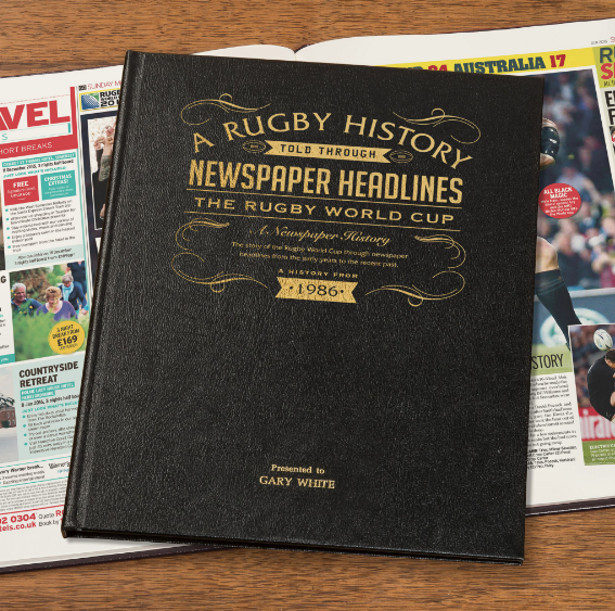 FACEBOOK | TWITTER | INSTAGRAM
International Rugby History – Newspaper Book
This is a unique and wonderful gift and a must have for all Rugby Union fans, collected together Newspaper coverage from a choice of England | Wales | Six Nations or The Rugby World Cup to end of last season / tournament. Relive the top games and newspaper headlines as reported at the time. These unique books are bound in a genuine leather cover Price From £58.99 (with Optional Extras )
Cookie Remix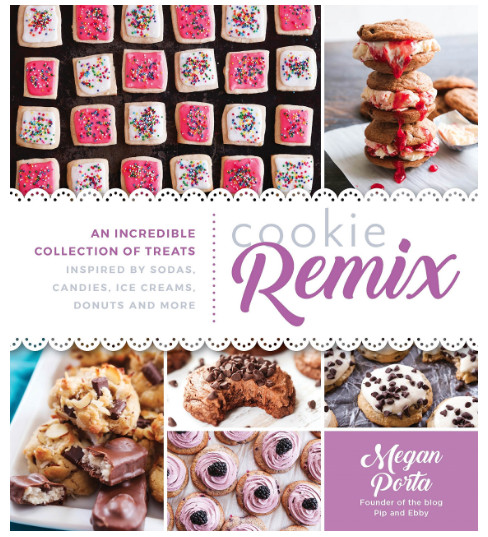 Cookie lovers rejoice! In her debut cookbook, Megan Porta reinvents the classic cookie using flavors you already love. Whether you're new to baking or a seasoned pro, Megan offers exciting new ways to take your desserts to the next level.
Sink your teeth into these tasty cookies:
• Cherry Cola
• Strawberry Milkshake
• Red Velvet Cake
• Dark Roast Coffee
• Blueberry Pie
• Jelly-Filled Donut
• Salted Caramel Apple Pie
• Raspberry Lemonade
• Chocolate Peanut Butter Crispy Rice
With over 75 mouthwatering original recipes perfect for any occasion, Cookie Remix is your ticket to cookie heaven.
Nature Gnaws Releases Exclusive Holiday Combo Pack – The Pawfect Stocking Stuffer For The Dog Lovers In Your Life.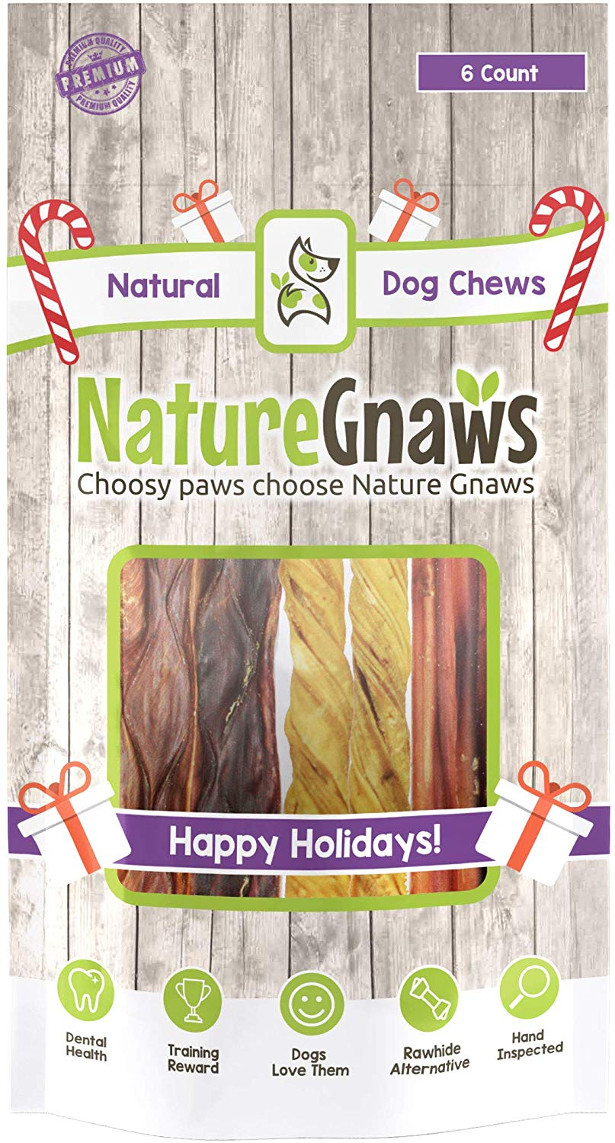 Nature Gnaws, the Florida based dog chew brand with an extensive line of your pet's favorite all-natural chews, has just released their annual holiday edition chew combo packs. Now available online, these 6-count combo packs can be now purchased for a limited time viaAmazon,Chewy and Walmart.com for only $9.99. This new product gives our furry friends a chance to try a selection of Bully Sticks, Tripe Twists and Jerky Chews.
www.amazon.com/Nature-Gnaws-Holiday-Count-Variety/dp/B07J6Q53BQ/ref=sr_1_4?keywords=nature+gnaws+holiday&qid=1572888843&sr=8-4
"10" Novel by Neha Gopal
"10" appeals particularly to girls because of its themes of self-esteem, growing up, and unreal expectations.
See and Buy on Amazon Here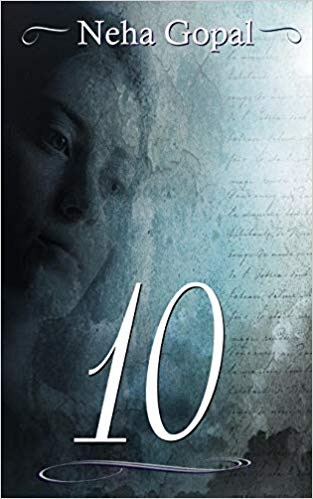 10 unfolds the story of the troubled and impulsive Simone struggling to navigate through the tumultuous years of adolescence. She finds support and guidance through an exchange of letters with the enigmatic Joy, a beautiful and affluent globe-trotter, helpful and wise far beyond her teenage years. As Simone's life gradually descends into chaos, Joy strives to rescue her, drawing from her life experiences. 10 is a coming-of-age story about friendship, love, depression, and the virtues of life. Simone and Joy build a strong bond through letters as they both, in their own unique and surprising ways, grapple to come to terms with the significance and challenges of living a fulfilling life. I believe my book would be a good fit for your gift guide because of its inspirational message. I look forward to hearing from you. Best regards, Neha Gopal
LuminAID's packable, versatile solar technology is the perfect stocking stuffer for anyone adventurous.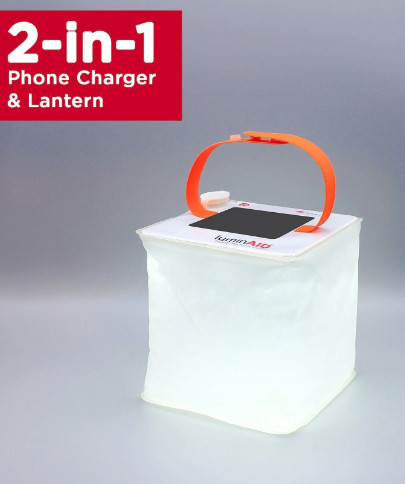 The PackLite Max 2-in-1 Phone Charger is a portable solar phone charger and lantern that packs flat to 1″ thick, but expands to a full-sized lantern and solar phone charger. Easy to use and durable, the waterproof and dustproof PackLite Max 2-in-1 Phone Charger recharges in the sun, or recharges via USB input. This no-nonsense, useful, and cleverly designed product is the perfect holiday gift for those who love late night hikes, backyard barbecues, or anything in need of light. It's the single solution for portable power, and fits neatly under the tree! Plus, these lights are created by LuminAID, a women-led company that works in areas around the world to support safe light for those in need..
luminaid.com/products/packlite-max-phone-charger
Check out Laundreez!
Laundreez was designed for washing clothes on the move while being kind to them. Detergents do the work and the Laundreez provides a convenient place to produce the magic. A few shakes during the soaking process produces a great clean. For tougher stains, a good massage will help. The easy-to-use screw cap makes emptying water and refilling to rinse a breeze. Unlike other hand washing methods your hands stay dry!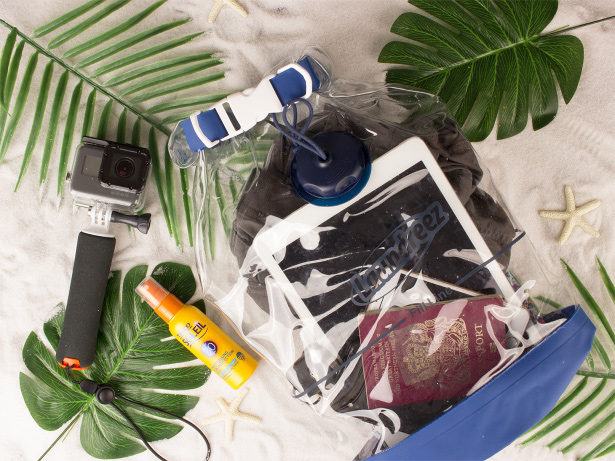 Available on Amazon: www.amazon.com/Laundreez-1-Portable-Clothes-Washer/dp/B013C98X72
Laundreez can be used for pre-soaking items, washing delicates, refreshing workout and dance gear or cleaning usual items like baseball caps and plush toys.
Laundreez is compact weighs (13 ounces) and can be used as a dry bag (to protect valuables when near water), to carry up to 6 litres of water, or used to ice down drinks (always up for a good party!) At a retail price of $29.99, Laundreez is economical to own and to use.
Gifts for moms-to-be: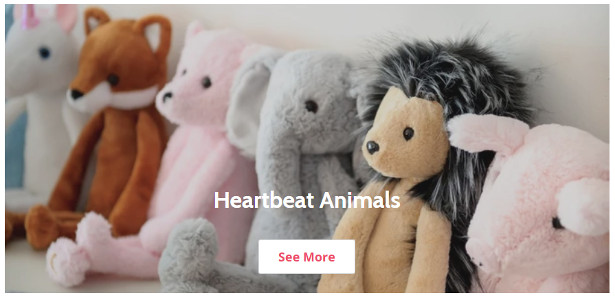 Here are two holiday gift ideas that are forever keepsakes for any moms-to-be
Heartbeat Animals Some moments come once in a lifetime, and they should never be forgotten. Recording a baby's heartbeat builds a connection and strengthens the bond between a mother, baby, and family, esp. siblings. These high-quality, beautiful stuffed animals come with a 20 second recorder that will store a heartbeat during an ultrasound visit. Uploading this sweet sound to our app ensures it will be stored in the cloud forever. www.mybabysheartbeatbear.com/
Gender reveal kits A fun gift for a mom that wasn't to have a reveal party. The Gender Reveal Kit includes a 13-15″ stuffed animal of your choice, a heart-shaped recorder to capture the baby's heartbeat during an ultrasound, one blue bow tie, one pink tutu, and a gender reveal box to keep their secret hidden until you are ready for the big reveal. www.mybabysheartbeatbear.com/collections/gender-reveal-supplies
Superfit Hero is a premium, size inclusive line of activewear ethically made in Los Angeles for women size XS-5XL.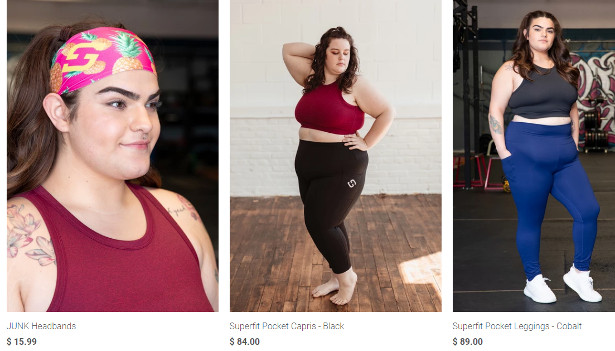 They feature diverse athletes as models and sponsor plus size and nontraditional athletes like Olympic Bronze Medalist Sarah Robles, plus size marathoner Latoya Shauntay Snell, and pole queen Roz The Diva.
superfithero.com
GLOBAL ANGEL
A Lifestyle Brand Designed to Change Lives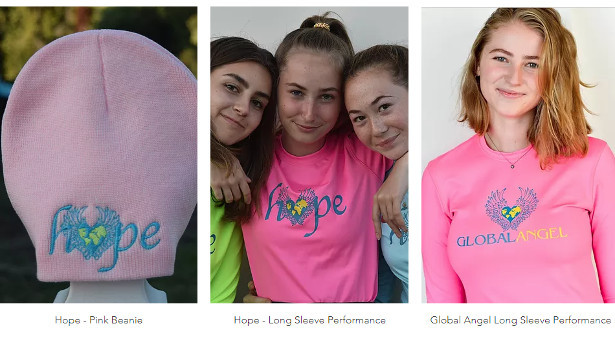 Calabasas, CA, October 15, 2019 — An act of kindness can change a life. Acts of kindness can change the world. When Amber Dawn Shopay founded the lifestyle brand Global Angel (www.globalangel.com) in 2018, SHE became the change.
Global Angel is a platform designed to offer high-quality goods that give back to the world. With every purchase, Global Angel makes a donation to the charity of the shopper's choice. Customers can choose from a thoughtfully curated list of over twenty charities—from the American Cancer Society to the Wounded Warrior Project—and know that they too are making a difference in someone's life.
Shopay's altruism is the ethos and mission behind the brand. "What a better world this would be if we all just did something, even if it was just one thing everyday. With every Global Angel purchase, my goal is to highlight charities and raise money and awareness for causes. Giving back and making the world a better place is what we are all about."
After the wildfires in Southern California last year the brand's top three donation recipients have been the California Wildlife Center, Eastwood Ranch and Malibu Foundation, all of which work tirelessly with the local communities to offer a lending hand where needed.
Global Angel's collection of assorted apparel, including t-shirts, sweatshirts and hats, is made with love in California. Future plans for the brand include category expansions and eco-friendly skincare.
"Compassion is passion with a heart. Be the change."—Amber Dawn Shopay
ABOUT GLOBAL ANGEL:
Global Angel is a platform designed to offer high-quality goods that give back to the world, in just the way you choose. You pick the product; you pick the cause, because we're more than just an online shopping destination. We're a far-reaching, communal effort of compassion. For more information, please visit www.globalangel.com or follow us on social media @shopglobalangel.
HGG Pitch: Learn to Read Hebrew in Six Weeks Released by Miiko Shaffier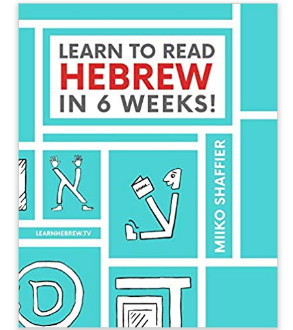 For your upcoming gift guide stories, for everyone in the family this holiday season, please consider Learn to Read Hebrew in Six Weeks, by Author, Mother, and Hebrew Advocate, Miiko Shaffier. The Hebrew Alphabet can seem intimidating, but this book provides shortcuts as well as tips and tricks that make learning Hebrew fast, easy and fun!
Whether benefitting from being able to read the Bible in its original writings, or simply learning Hebrew for the first time, this illustrated book provides quick and easy solutions for conquering the Hebrew alphabet which opens the door for anyone to be reading Hebrew in 6 weeks or less. Those who have tried other books without success have learned to read Hebrew using this book.
Here's what makes it different:
* Fun memory tricks make it super simple to remember the sounds of the letters
* Pace – The book is divided into 12 simple lessons. Two a week for 6 weeks.
* The cheerful style of the book is great for adults and children alike.
* From week one you are given words you can read from the Hebrew Bible!
* The charming illustrations make learning Hebrew a pleasure.
The book allows readers to conquer the Hebrew Bible, Psalms or the Siddur (Jewish prayer book) and this method has been used by thousands of students who have successfully learned to read Hebrew.Available on Amazon for under $25, this is a great stocking stuffer, white elephant party gift and a perfect gift for anyone with a passion for spirituality and learning.
www.amazon.com/Learn-Read-Hebrew-6-Weeks/dp/0997867507
Stag Fuel: The Perfect Health Stocking Stuffer for Men
www.stagfuel.com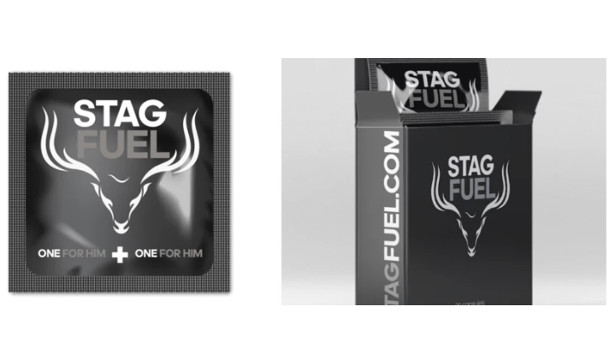 For your upcoming stories and HGG's, please consider Stagfuel, an all-natural supplement and safer alternative to prescription medications that provide similar results, and just like vitamins promote better health, Stag Fuel gives men more confidence by giving them utmost performance. Stagfuel gets the blood flowing for a better night out, or for a quick boost. The key to their formula is in creating the perfect mixed blend of ingredients to bring forth all of the benefits of the supplement– part nootropic, part supplement, part stimulant. Stagfuel has eliminated the negative side effects that are present in other enhancement drugs and supplements of its kind.
Stagfuel is 100% natural and created entirely in the United States of America, and not subjected to regulation by the Food and Drug Administration.
How To Erase Your Computer
Ever worried about your personal photos, videos, tax documents and other files getting out into the wile? You don't have to worry about this! WipeDrive Home is a certified tool to securely erase your computer or mobile! It's certified by the UK NCSC and Common Criteria EAL 2+. So you can feel that happy safe feeling that all of your data is gone!
Here are a few tips to avoid when donating or selling your computer:
Use More Than the Windows Reset/Refresh
Windows offers a Reset and Refresh option but they don't guarantee that your data will be unrecoverable. They also don't cover DCO, HPA and other areas on the drive that store data. A 3rd party – certified tool is the best way to erase your user accounts and data.
WipeDrive Home (£19.00) will securely erase your laptop or desktops drive. It's simple and easy to use.
Use the right software tool
There are free tools out there to erase your computer – there are also OEM tools but BOTH of these do not have certifications and may not even boot on your system. For 19.00 you can run a tool that is simple, easy to use, quick to install and run. And it provides the warm feeling that you've erased all your data and your drive doesn't have to go into the landfill.
SystemSaver (£49.50) securely erases all User accounts and data while leaving the Windows operating system intact. Now you don't have to REINSTALL Windows.
www.WhiteCanyon.com
Data Privacy and Breaches are Getting More Prevalent.
Don't be a statistic! With more bad actors out there trying to get your data to sell or use it for nefarious purposes. Don't trust your data to cheap tools or hurt the environment with SMASHING the drive. Data can be overwritten, data can be sanitized. Instead of wasting the resale value of your computer or making your Nan buy a new computer rather than you give her your old one – because you don't want her to see your browser history. Use WipeDrive or SystemSaver to securely erase all of the data on the computer!
WipeDrive Home is only £19.00, which is a small price to pay for PEACE OF MIND. Find out more about our certifications, client list and tools at our website.
For Her:
Lunarly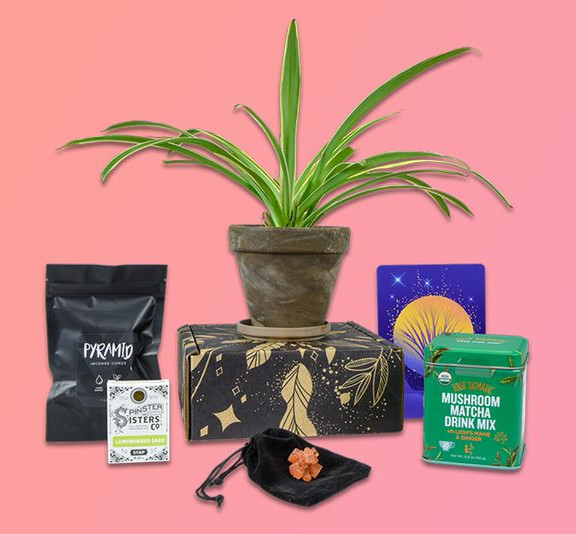 Photo credit: Lunarly.com
What is it? A nature-inspired lunar self-care box.
How much does it cost? $40/Month or $110/3-months.
What's inside? Every box contains a live plant or a candle, crystals and self-care items like jade rollers, face masks and sugar scrubs.
FabFitFun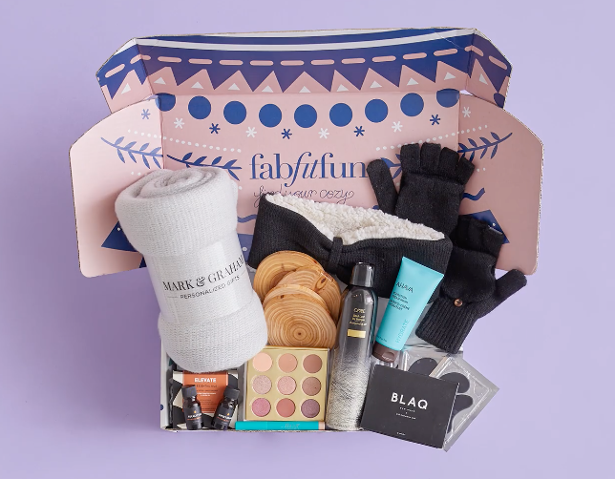 Photo credit: FabFitFun.com
What is it? A quarterly box focused on full-sized beauty, fitness, wellness, fashion and self-care items.
How much does it cost? $49.99/quarterly or $179.99/year
What's inside? Each box contains 8-10 full-sized products valued at over $200.
Disney Backstage Collection
Photo credit: DisneySubscription.com
What is it? Celebrate the artistry of Disney with exclusive behind the scenes merchandise including rare artwork, comfy tees, insights from animators and archivists and more.
How much does it cost? As low as $34.99/month.
What's inside? Each box includes a limited-release T-shirt, collectable pin, special artwork and information from the Disney team.
For Him:
GNC Pro Box
Photo credit: BuluGroup.com
What is it? Unlock unique customer perks by signing up for GNC's PRO ACCESS customer loyalty program. In addition to getting 2 subscription-style boxes each year, PRO ACCESS Members also get exclusive savings events, free expedited shipping on GNC.com, entries into PRO Giveaways, cash back rewards, and more!
How much does it cost? $39.99/year
What's inside? Get swag, 8+ samples, coupons and more, delivered to your door twice a year. Customize your PRO Box experience by selecting from Sports Performance, Wellness Essentials or Weight Management options. (There's women's options, too!)
Mystery Tackle Box
Photo credit: ThriftyCrates
What is it? Mystery Tackle Box is the perfect gift idea for any angler. It's a fun monthly subscription that allows anglers to get fishing products in the mail every month that are ideal for their fishing style.
How much does it cost? $47.97 for a 3-month subscription
What's inside? When the gift recipient redeems their gift certificate, they can set up an account using their own fishing preferences so you don't have to worry about picking the wrong fishing present and everyone is much happier.
BattlBox
Photo courtesy of: BattlBox.com
What is it? An outdoorsman box with survival and everyday carry gear hand-selected for your next adventure.
How much does it cost? $29.99/month + s&h for the Basic edition or $149.99 + s&h for the PRO Membership
What's inside? Each basic box contains manuals, emergency supplies, and outdoor gear. Advanced box memberships add everyday carry gear, tents, sleeping bags, backpacks, watches and more.
For Kids:
Disney Princess Enchanted Collection Box
Photo credit: DisneySubscription.com
What is it? A custom Disney box that delivers a magical Disney Princess experience to your doorstep.
How much does it cost? $47.99/month for the Basic edition or $74.9/month for the Deluxe
What's inside? Each box contains an authentic Disney Store costume, an inspiring storybook, princess stickers and surprise activities, special offers and the Deluxe collection will include 2-3 princess toys.
Disney Bedtime Box
Photo credit: DisneySubscription.com
What is it? A box designed to help your child develop a healthy bedtime routine with their favorite characters from Disney, Pixar, Marvel and Lucasfilm.
How much does it cost? $27.99/month for the Basic edition or $54.99/month for the Deluxe
What's inside? Each box contains Disney Store pajamas, an adventure filled storybook, story-inspired stickers, bedtime activity cards, a reward chart and special offers. The Deluxe collection also includes 2-3 additional items like blankets, pillows, towels, grooming products and plush toys.
Loop Lab Box
Photo credit: ShopMadScience.com
What is it? A science experiment box that includes 2-3 activities designed to engage your child and make STEM curriculum fun.
How much does it cost? $32.99/monthly + $4.99 shipping and handling or $29.99/3-months.
What's inside? Each box contains instructions and supplies to complete 2-3 safety-tested science experiments.
For Pets:
Bark Box
Photo credit: BarkBox.com
What is it? A themed box containing toys and treats to spoil your furry friend.
How much does it cost? $29/monthly or $25/6-months
What's inside? Each box contains two innovative toys, two all-natural bags of treats and a chewable item based on a monthly theme.
BULLYMAKE Box
Photo credit: Bullymake.com
What is it? A dog box designed for power chewers.
How much does it cost? Boxes range from $31 – $39/month
What's inside? Each box contains a total of 2-3 toys, 3-4 treats, chews, and healthy edibles.
KitNip Box
Photo credit: KitNipBox.com
What is it? A monthly box curated with high quality products for your feline friends. Each month, the KitNip team donations a portion of their proceeds and products to shelters, rescues, TNR efforts and other feline causes.
How much does it cost? $19.99/month for one cat or $29.99/month for multiple cats
What's inside? Each box contains a combination of 5-8 toys and premium treats.
This holiday season, a gift card from FitReserve is a great way to give the gift of health and wellness.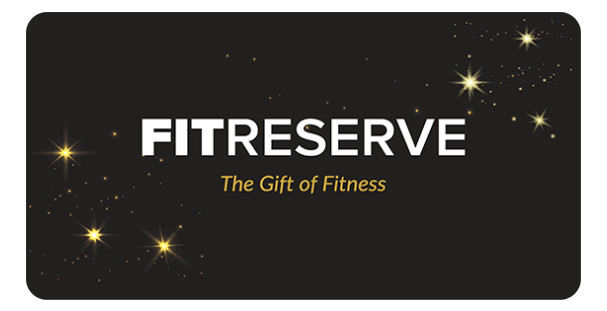 www.fitreserve.com/gift
Multi-studio fitness membership FitReserve allows you to mix and match classes throughout New York City, Los Angeles, Chicago, Boston, Washington DC, and Seattle. That's more than 1,000 locations nationwide and 200,000 classes every month.
With memberships starting at just $55/month, fitness lovers can choose their favorite classes: Yoga, Pilates, Barre, Spinning, Rowing, CrossFit, Boot Camp, Dance and more.
Hostess Gifts:
COOLIN CURVE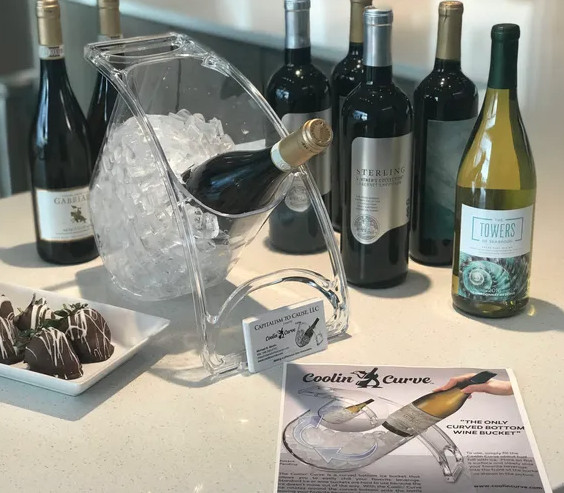 A revolutionary new wine/champagne bucket that chills the entire bottle, not just the lower half. It is sweat-resistant, lightweight, affordably priced ($29.99) and a portion of the proceeds goes towards pediatric cancer research.
www.coolincurve.com
For Her:
LOVE LETTERS BY REYNE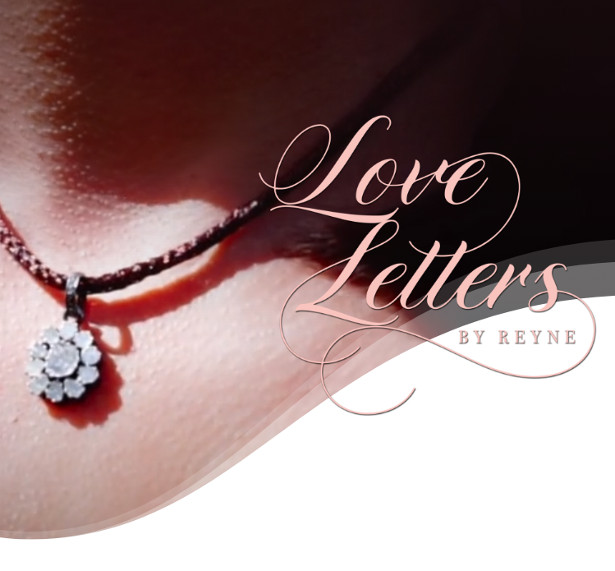 Love Letters by Reyne designs initial necklaces in 2-carat diamond solitaires.
Instead of the typical gold letter with inlay small round diamonds, the initial is made out of one solid stone. The initials come in black. grey and white diamonds, and hang on spun gold necklaces.
www.lovelettersbyreyne.com
Marlana wowed the male jost with her Love Yourself honey Bath on Let's Talk Live" wjla.com/news/lets-talk/revitalizing-your-skin-with-honey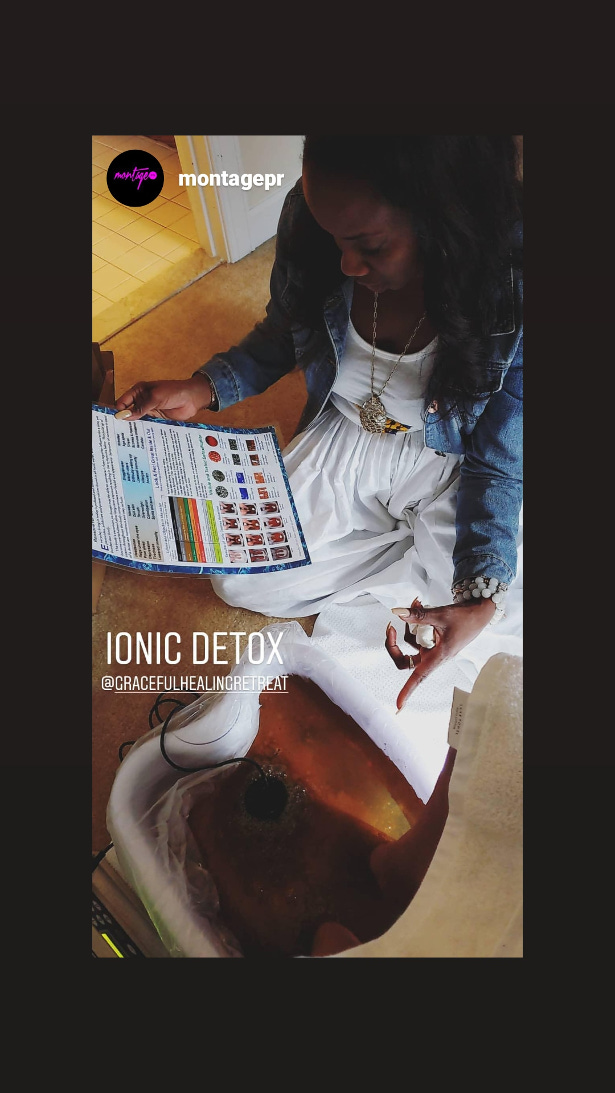 Here are a few of the benefits of using honey on your skin:
it is a Healing, made mostly of antioxidants; can be used as an antiseptic
contains vitamins: riboflavin, niacin, pantothenic acid, vitamin B6, folate, vitamin C
contains minerals zinc, selinium
contains 18 to 20 amino acids
consists of anti-bacterial, anti-fungal and anti-viral properties
Therefore, using a "Love Yourself Honey Bath" by Graceful Healing Retreat is beneficial in the following ways:
Honey acts as a natural emollient that increase the water content and reduces dryness in the skin even after it have been washed off
When it's coupled with the avocado oil, it penetrates multiple layers of your skin and helps lock in the moisture for multiple days
You do not need any type of moisturizer afterwards, because you have moisturized your body for 30-or 40-minutes, which helped you lock in moisture and heal your skin
The honey bath's infused calendula, cinnamon, lavender and rose petals also assist with RELAXATION and HEALING.
What a better way to practice self-care than to "Pour Back Into You?"
For more information on Graceful Healing Retreat, visit gracefulhealingretreat.com.
Speak Life Into Your Life By Declaring God's Promises by Nancy DeJesus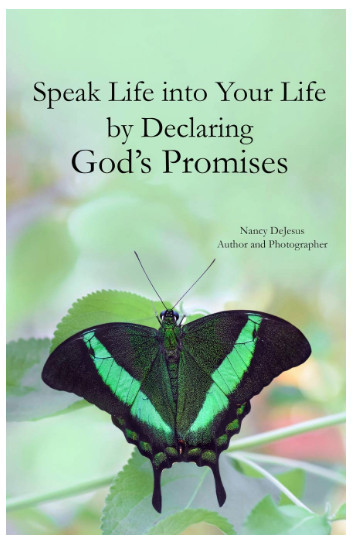 This book contains scripture and declarations to pray and speak over your life, and the author's inspiring photographs. Each scripture is a promise of God. This book is small enough that you can carry it everywhere! Pull it out when you seek prosperity, blessing, and wisdom over your marriage, work, children and grandchildren, ministry, health, and finances. And pull it out anytime you feel fear, anxiety, offended, overwhelmed, rejected, or other difficult emotion. If all scripture is God-breathed and true, and God makes promises in His Word, then you can pray scripture and declare it over your life and God's answer is yes! You will treasure this book!
www.amazon.com/Nancy-DeJesus/e/B07KPN1GYP
Ask any mom of young children what she really wants for the holidays and her answer will be the one thing no one could give her until now – SLEEP!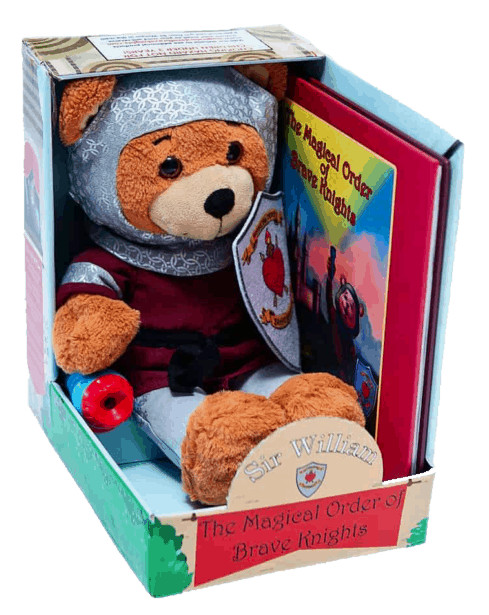 Being a mother and getting enough sleep doesn't usually coexist. I know, it had been literally years since I had a good night's sleep as a result of two pregnancies and my youngest son's nighttime anxiety.
One morning I had an epiphany and created Sir William the Brave Knight! A plush bear dressed as a medieval knight. I explained to my son how Sir William was his new forever friend and he was here to guard and protect him while he slept. Eventually, our story became the storybook, The Magical Order of Brave Knights. I also created a simple projecting flashlight so my son Cooper could shine in his closet and under his bed to scare away the monsters. The flashlight was empowering as it gave Cooper control over what he once feared. That night for the first time in a long time we all sleep peacefully. It was amazing!
Now, years later we have brought The Magical Order of Brave Knights to the world. Our toy is as simple as it is effective, and it will help parents get the sleep they so desperately need and deserve! Sir William is unique, he is the only toy designed to solve a quality of life issue for both parents and their children ages 3-10 and the ONLY product like it! Our kit includes Sir William (plush bear) a hardcover professionally illustrated storybook, The Magical Order of Brave Knights, which I wrote and a magical projecting 8 image flashlight.
Food For The Family Soul is a new take on good old fashioned family get-togethers.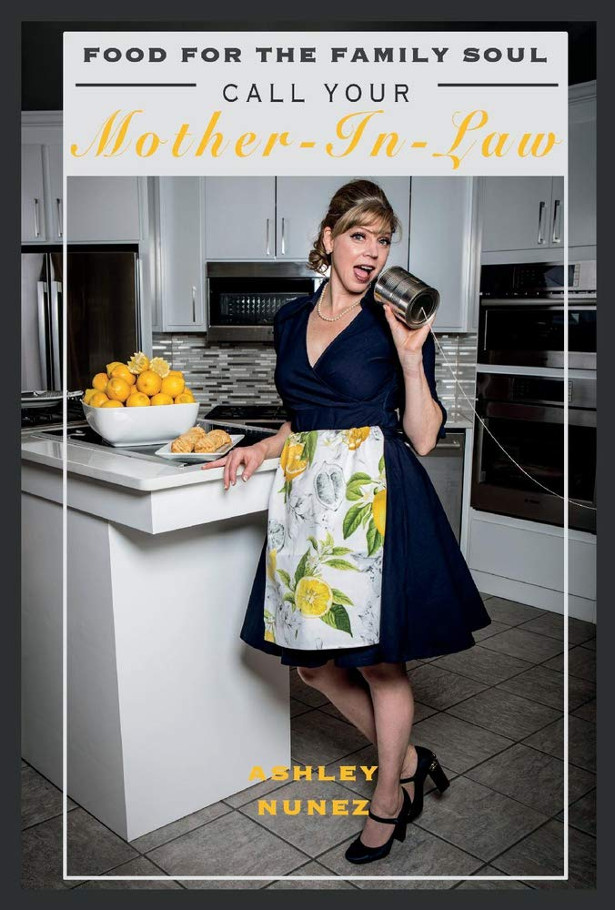 Each book in the series is designed as a catalyst to bring families together cooking in the kitchen. Call your mother in the law is the first in the series. The magic behind the series is that the books all work together with recipes that complement other recipes in the following book. These books are the go-to cookbooks for all families.Ashley Nunez an avid home cook, food photographer, and Instagramer has produced a new exciting twist on traditional cookbooks. It's simply delicious food that not only brings the family back to the table but into the kitchen! Gorgeous photos with every recipe to inspire you and keep you wanting to make mealtime fresh and exciting. Her eclectic style stems from the perfect blend of her worldwide travel and living all across U. S., but the real spice being the lessons she learned marrying into a Cuban family. Recipes have carb and protein counts so you can take out all the guesswork. Perfect for people counting their carbs and Type 1 Diabetes like Ashley herself. Ashley makes fresh food that is accessible, whether you are a seasoned chef or a new cook. It's all about bringing the family back to the kitchen in an engaging and fun new way, using fresh ingredients that entice the family to gather in the kitchen. Homestyle This is just yum something grandma would make not caring about carbs or fat. Mediterraneanfocused on olive oil, legumes, fruit, vegetables, fish, cheese and yogurt. Paleo focused on nuts, fruit, vegetables, roots, and meat (no dairy).Keto lots of grass-fed butter, cream, nuts, coconut oil eating low to no carb and high good fat. Some of the recipes you will find: Cauliflower Italian Bread Sticks, Cuban Steaks, Brussel Sprout Gratin, Halibut With Curried Cream Sauce, Spinach Salad With Warm Dressing, Creamy Chicken Tortilla Soup, Spiced Sweet Potatoes with Smashed Egg, Whipped Tiramisu custard
Nascence Collection Unisex Studs by felix SEBASTIAN Jewelry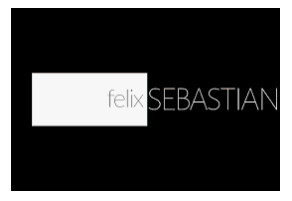 Felix SEBASTIAN Jewelry is a unisex jewelry line that incorporates both fashion and fine architecturally designed pieces manufactured in LA using sustainable metal components. The purpose of the line is to provide jewelry that makes a bold statement with inspiration from Felix's own interpretation of how design can influence your journey through life, as it did for him. As we embark on our journey, whether it's the first time or resurgence, the Nascence collection embodies the fundamentals of a new beginning by exploring the power of the most simplistic shapes- the triangle, the circle, and the rectangle. The Nascence Studs are available in all three shapes as well as 3 different metal tones- 14k yellow gold plated, rose gold plated and rhodium plated.
Price: $50
Direct Link to Product: www.iamfelixsebastian.com/product-page/nascence-collection-studs