UNWRAP OPTICAL PERFECTION THIS CHRISTMAS WITH GIFTS FROM SWAROVSKI OPTIK



During the Christmas gifting season, SWAROVSKI OPTIK, the global leader in high-quality optical lenses, is ensuring its luxury binoculars are on every outdoor-lover, wildlife enthusiast and sports fans' wish list.
SWAROVSKI OPTIK binoculars are the perfect gift for family and friends of all ages, and as a result of the product's lasting value, they promise to be an investment that keeps on giving year after year. The sought-after brand offer a wide range of binoculars suitable for all users, including the limited edition CL Polaris for polar explorers or boating fans, the new EL 32 binoculars for avid bird watchers, or the compact SWAROVSKI OPTIK CL Pocket for those who are new to optics.
Choose one of SWAROVSKI OPTIK's luxury gifts and put a smile on a loved one's face this year when they unwrap a beautifully packaged present under the Christmas tree that will guarantee a lifetime of precious memories.
Pocket-Sized Perfection With SWAROVSKI OPTIK's CL Pocket From £560
Perfect for the binocular-beginner, SWAROVSKI OPTIK's CL Pocket range is the most compact of the brand's binoculars combining lightweight, foldable, pocket-sized optics with outstanding optical quality. Eyeglass wearers will benefit from the large field of view thanks to the individually-adjustable, twist-in eyecups. Due to the inert gas filling, the lenses are also dirt proof, dust proof and fog proof. For more information on the CL Pocket, visit SWAROVSKI OPTIK.
Exclusive Edition Gift With SWAROVSKI OPTIK'S New CL Companion Polaris From £1,050
The brand new CL Companion Polaris binoculars are available with an 8x or 10x magnification, and they have been designed to not only be rugged and dustproof but also watertight. They come complete with an exclusive, hand-made case and straps, which will float on water should the worst happen. The limited edition binoculars are the perfect travelling companion for wildlife enthusiasts on arctic sailing and cruising trips, yachting experiences and polar expeditions. For more information on the CL Companion Polaris, visit SWAROVSKI OPTIK.
Limitless Perfection With SWAROVSKI OPTIK's New EL 32 Binoculars From £1,640
The new EL 32 binoculars, available from September 2015, feature crystal-clear optics provided by SWAROVISION technology. The unique ergonomic design, including the EL wrap-around grip, are enhanced by the new, perfectly harmonised FieldPro package, which offers an unprecedented level of comfort to get the most out of the optics on the likes of safari, sporting occasions and birding. The small EL 32 binoculars are available with an 8x or 10x magnification and fit perfectly in the hand, making them the ideal choice when size and weight are important factors. For more information on the EL Family, visit SWAROVSKI OPTIK.
Samsonite has introduced free personalised engraving to all Lite-Shock suitcases ordered in-time for Christmas, available from samsonite.co.uk.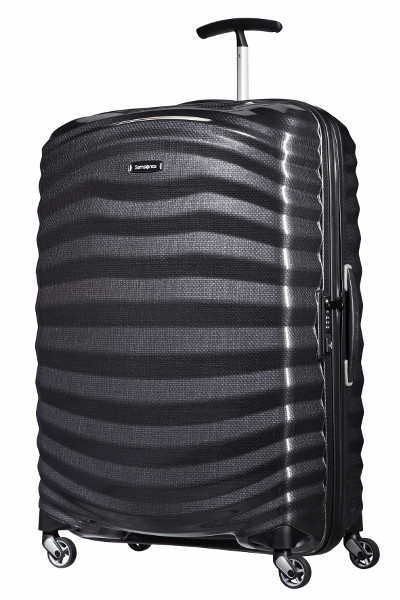 Adding your personal touch can transform an everyday object into something that makes you stand out from the crowd – creating something valuable, unique and always aspirational.
The right piece of luggage can convey a signature look and express the traveller's personality. And what better way to personalise your suitcase than by having its pullhandle laser engraved with a message of your choice? Popular choices might be your name, your life motto, the name of your business, or –if you're feeling romantic- something for your significant other.
The Lite-Shock collection is now Samsonite's lightest range, at an incredible 1.7kg for the cabin case as it uses a material called Curv. Curv®, a revolutionary technology exclusive to Samsonite within the luggage industry*. The process to crafting Curv® material involves melting polypropylene into sheets and stretching the sheets 10-15 times to make them incredibly thin and strong. The strips are then woven together in the same was as cotton is woven, the end result a layer of stretched and woven polypropylene fabric. Several layers of this woven fabric are then partially melted and hot compressed to form an incredibly light and strong sheet. Curv® is an advanced, impact-resistant, lightweight material known for its outstanding impact performance – especially at low temperatures – and high energy absorption. http://www.samsonite.co.uk/lite-shock/
Prices for the Lite-Shock start from £279.00
Tefal Cuisine Companion – £699 from John Lewis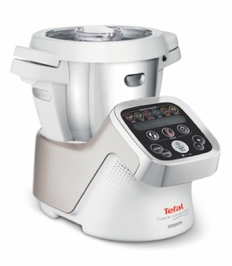 This is the ultimate gift for 2016. Culinary innovator Tefal launches its first cooking food processor: the revolutionary Cuisine Companion. Designed to enhance the way people cook at home, this ingenious new appliance cuts, prepares and cooks impressive recipes at the touch of a button for everyday culinary success – all without taking up valuable kitchen space. Every Cuisine Companion comes with a '1 Million Menus' recipe book, providing inspiration for every course from ratatouille and risotto to sauces and soufflés.Thanks to its five dedicated (and easily detachable) accessories, the Cuisine Companion can essentially replace up to ten traditional kitchen appliances – and its smart control panel comes equipped with six automatic functions. This product can chop, emulsify, whip, crush, melt, beat, knead, mix, steam, slow cook and even prove dough. The recipient will be speechless upon unwrapping this on Christmas Day.
Tefal ActiFry – from £169.99 – £249.99 – All major electrical retailers
For those who want to be able to fry without the guilt, the ActiFry is the answer to a prayer. This low-fat fryer allows you to cook delicious curries, risottos, drum sticks, stir-fries, chips and much more quickly and easily, with just a single spoon of oil. Available in an assortment of sizes, visit www.tefal.co.uk/actifry for more information.
Under £100
Tefal Mineral Signature – John Lewis
Shallow pan with cast lid (24cm/3.2L) – £72
Stewpot with cast lid (24cm/4.6L) – £75
Roaster (40 x 26cm) – £54
This rustic cast aluminium cookware is the perfect gift for those who love to cook winter warmers and Sunday roasts. It has all the benefits of cast iron but is 60% lighter. Perfect for everyday use, the range features Tefal's non-stick coating and is dishwasher safe. The stewpot and shallow pan are both induction compatible and the shallow pan features Tefal's patented Thermo-spot technology.
Under £150
OptiGrill Black – £149.99 from Argos
The gift for perfectionists or those who want to prove they are the king or queen of cooking meat. The OptiGrill measures both the thickness and temperature of the meat, fish or veg you place on the grill and adapts the grilling cycle accordingly – ensuring perfect results every time. In addition to this, its colour-changing LED display and accompanying 'beep' keeps will indicate when your steak is rare, medium or well-done.
Tefal Clipso+ 6L – £140, John Lewis
The Tefal Clipso+ will create the most delicious wintery dishes, comforting you through these chilly months with a variety of warming wonders. This high end pressure cooker offers exceptional performance and design, and offers Tefal's patented Clipso+ opening system – simply open and close with just one hand. Whether you'd like a nutritious vegetable dish or a hearty meat feast, the new Clipso+ features two cooking programmes, which are set dependent on your ingredients. There are five safety devices providing peace of mind and Tefal, known for its innovative ideas, has also made its pot dishwasher safe and designed foldable handles, allowing it to store neatly into tight spaces.
Under £250
Inline image 15
Cook4Me – £249.99, Lakeland
For those who either don't cook or can't cook, the Cook4me makes it easy to produce delectable homemade dishes by guiding you step by step through every recipe in its pre-programmed library of 50 recipes. The Cook4me will advise them on the quantity of each ingredient and automatically sets the cooking function and temperature to match. They simply pop their ingredients inside and leave their meal to prepare itself.
BRAND NEW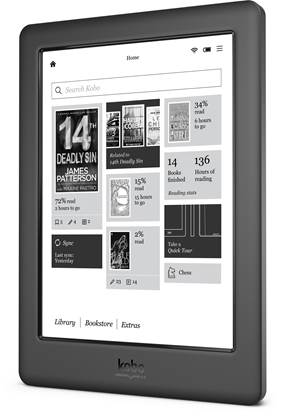 Kobo Glo HD
FRIST WATERPROOF EREADER
Kobo Aura H20
KoboGloHD_1_UK
AuraH2O_Blk_AngledLeft_Single_Home
RRP: £109.99
Stockist: WHSmith stores and Kobo.com
The Kobo Glo HD offers the best high-definition front-lit display at the best price to ensure booklovers can read with crisp, clear clarity – just like print on paper. Kobo Glo HD's thin, lightweight design delivers an unparalleled, comfortable reading experience. Kobo Welcome concierge service, exclusive to Kobo Glo HD, will provide information on getting started, eBook recommendations based on their preferences, and great deals.
RRP: £139.99
Stockist: WHSmith stores and Kobo.com
Kobo Aura H2O is the first (and only) waterproof eReader…. waterproof for up to 30 minutes in 1 meter of water with the port cover closed. Perfect for those who love to read in the bath tub, or are more accident prone!
MINIRIGS www.minirigs.co.uk


Minirigs bluetooth speakers really stand out thanks to their modular design. You can bluetooth link two individual Minirigs and then connect to the Minirig Subwoofer, the first, and smallest, powered portable sub in the world! This 2.1 Stereo set up delivers a sound that can shake the leaves from the trees! DJ Mag said "Minirigs have succeeded in creating a desktop portable sound system that is the closest we've ever found to a proper club rig to date."
A single Minirig Bluetooth delivers a best-in-class, up to 50 hour battery life (average 30+ hours / 10 hours at highest volume) with a sound performance to seriously rival any competitors in a similar price bracket. The larger than average 3" speaker and 15W amp makes it REALLY loud, but it doesn't distort. It features the latest APT-X bluetooth tech and has advanced connectivity options, all of which can be accessed from the Minirig app.
Minirigs, is a young British audio company who are taking on, and outperforming, many of the biggest brands in the wireless, portable audio market. Highly respected UK consumer tech site TechRadar recently awarded the Minirig 5 stars and Editor's Choice as 'the best portable wireless speaker around'. ShortList called the Minirig a "Bluetooth boombox to make your chest cavity vibrate. In a good way." This month DJ Mag named it 'Star Product' concluding 'the sound on the Minirig speakers is nothing short of phenomenal'.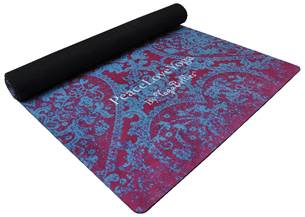 What better way to lose the turkey tummy in January than with yoga? This beautiful yoga mat from, YogaBellies, is the best money can buy. Using high quality, eco-friendly materials this mat is biodegradable and can be machine washed without fading. This high tech mat uses heat sublimation printing making sure the mat can last up to 3 years. Something the family can share when going to a YogaBellies class or a mother & baby yoga class!
£59 available from http://www.yogabellies.co.uk/products/
Misfit Shine 2 fitness and sleep tracker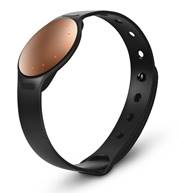 Price: £79.99
Stockist: Amazon
Compatibility: latest iOS and Android smartphones
This fitness and sleep monitor from Misfit will track activity and is designed with flexibility in mind. It can be worn on the wrist with the original sport band or conveniently placed on the collar, sleeves, waist or even in pockets with the clasp.
Features include a halo of rainbow-coloured LED lights which illuminate with text and call notifications, in addition to progress and the time; a vibrational motor, to give an encouraging nudge when prolonged periods of inactivity have been detected; a thinner and more lightweight disk; and enhanced technology for faster syncing. It's also water resistant up to 50m and never needs charging thanks to coin cell battery – which can last up to 6months before needing to be replaced.
Set personal targets on the free Misfit app – compatible with the both iOS and Android devices. The app displays steps walked, calories burned and total distance walked, and converts data into its own unique point system to showcase whether or not goals have been reached. The Activity tagging feature ensures that all activities are accounted for, whether it be swimming, cycling or just taking the stairs more at work.
Mac & Wild Ready To Drink Pre-Bottled Cocktails – (www.macandwild.com/cocktails) London's top Scottish restaurant Mac & Wild is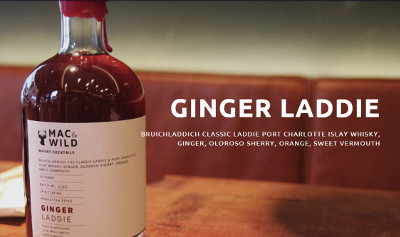 pleased to announce the launch of their brand new ready to drink innovative cocktail range, Scottish Cocktails, this winter. The drinks come in four ready to drink varieties including the Ginger Laddie and the Auld Pal. The cocktails are available to buy in stores including Selfridges & Co and Whole Foods. These nostalgic flavours will transport you to the heart of the Highlands and will serve as the perfect Christmas gift for your loved one or even yourself.
Pet Pavilion
If you thought buying gifts at Christmas time was restricted to just humans – think again. This year, thanks to London's most luxurious pet boutique, Pet Pavilion we can now spoil our favourite furry friends just like our other family members.
The new range of canine Christmas treats which will be available in all Pet Pavilion stores is so exclusive, that they are sure to be at the top of every doggy and moggy's Christmas list. From exclusive spa packages to beds shaped like Ferarri's and beautifully packaged to special sparkling collars for the fashion conscious pet. Owners can find truly unique toys, accessories and treats to suit even the fussiest of tastes and keep your four legged friends occupied for hours.
For those customers looking to really splash out at the most wonderful time of the year, Pet Pavilion will also be offering the Christmas Spa Package where you can indulge and pamper your pet with their own very special treatment designed to enhance their regular groom or bath. There will be a festive Mulled Orange Shampoo and Conditioning Treatment, a Pedicure with moisturising paw balm, a Mulled Orange Cologne Spritz and to top it all off the pamper pooches will also be given a Christmas bow tie for the boys or bow for the girls, guaranteed to make them wag their tails with delight.
WILD WEST BEEF JERKY



Lean, tasty and packed with protein, Wild West is the UK's most popular jerky brand and perfect for those who desire adrenaline and want to live life to the full. Be it skateboarders in the urban jungle to explorers trekking through an actual jungle, high protein Wild West jerky helps fuel their journey. Just like a Sunday roast, Wild West is made from the finest joints of silverside beef sourced from the UK and Ireland and is hand-prepared and smoked in the Scottish Highlands and is a great tasting healthier alternative to crisps, salted nuts and other dried snacks. Wild West Beef Jerky should be enjoyed as part of a balanced lifestyle. Available in most UK retail outlets, choose from four Wild West flavours; Original, Honey BBQ, Peppered and Hot 'n' Spicy.
RRP: £1.99 40g bag
CRUGA BILTONG
With its high levels of protein, low in fat and great taste, Cruga Biltong is a real favourite with both fitness fanatics and those who just enjoy a healthy snack. Cruga Biltong beef is air dried and contains around 3% fat, 50% protein and 64 calories in a 25 gram serving, compared to the average bag of salt & vinegar crisps with nearly three times the calories, four times the fat and almost no protein. Factor in the taste and soft texture of Cruga Biltong, and you can see why it is progressively becoming such a popular savoury snack, especially with flavours like Original, Chilli, Peppered and Tandoori and is a great tasting healthier alternative to crisps, salted nuts and other dried snacks. Cruga Biltong should be enjoyed as part of a balanced lifestyle,
Cruga Bilton RRP: £1.99 for 40g bag
HOGBITES PORK SNACKS
Hogbites is a premium pork snack and a perfect sharing nibble. The pork crackling is double cooked by hand to produce a deliciously light, crispy snack that's easy to enjoy. In addition to crackling and scratchings, Hogbites also has a truly delicious BBQ Pork Jerky. Available across UK retail outlets, pubs and bars, Hogbite's range includes Original Pork Crackling, Spicy Chilli Pork Crackling, BBQ Pork Jerky and Pork Scratchings.
Hogbites Pork Crackling and Pork Scratchings RRP: £0.99 for 45g bag
Hogbites Pork Jerky RRP: £1.89 for 40g bag
TEXAS JOE'S BEEF JERKY
Packed with big flavour, Texas Joe's Beef Jerky is a taste of the USA made right here in the UK. To give the jerky an authentic Texas BBQ taste, Texas Joe's is smoked for 48-hours in a custom-made applewood smoker for a one-of-a-kind flavour and is a great tasting healthier alternative to crisps, salted nuts and other dried snacks. Texas Joe's Beef Jerky should be enjoyed as part of a balanced lifestyle. Available across UK retail outlets, enjoy Texas Joe's Original Texan Flavour or Texas Joe's Low & Slow BBQ.
Texas Joe's Beef Jerky RRP: £2.40 for 50g bag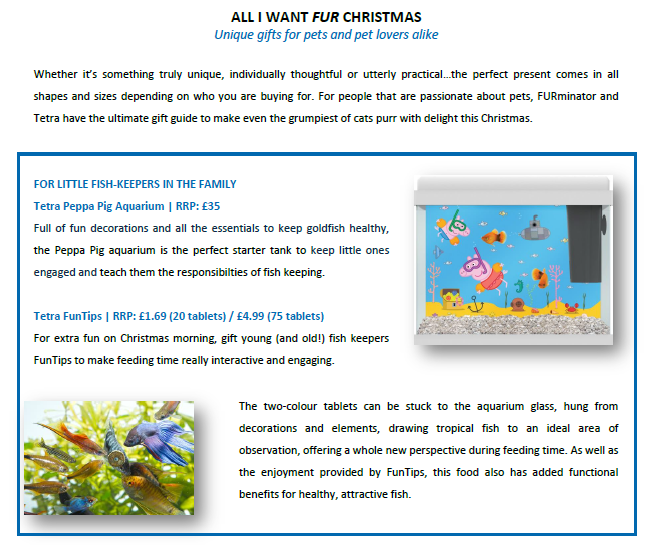 FOR MEN
Animal Men's Allex Knitted Beanie – £15.00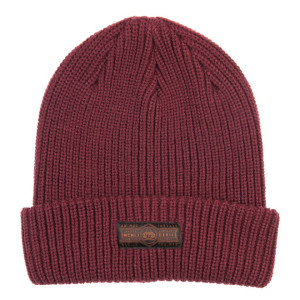 shop.animal.co.uk
Top Dog For Christmas Bulldog Skincare For Men Launches Christmas 2015 Gift Collection



A Bulldog's not just for Christmas…but it's a great start. Award winning men's skincare brand Bulldog Skincare For Men has launched five new gift sets that will bring seasonal cheer to the man in your life on Christmas day and beyond.
The new gift collection, which will be available across Boots, Tesco and Sainsbury's stores, offers a choice of stocking fillers, secret Santa gifts and 'proper presents'.
Bulldog's 'Man Up' Money Tin (RRP £6, Boots) is easily the go to choice for secret Santa present giving. This budget friendly gift consists of a limited edition money tin and Bulldog's award winning Sensitive Moisturiser.
The 'Man's Best Friend' Duo Set (RRP £10, Sainsbury's and Tesco) is the perfect gift for those looking to embrace the world of men's skincare. This duo set contains a Bulldog Original Face Wash and Original Moisturiser in a collectable tin to help deliver a straightforward two-step skincare regime.
'The Kennel' (RRP £12, Boots) contains a trio of Bulldog products; Original Face Wash, Original Face Scrub and Original Moisturiser bedded down in a fun presentation box. The recipient of this gift is guaranteed to love the superb skincare results of the products as well as the iconic bulldog 'at one with nature' on the box.
Bulldog's 'Skincare Kit' (RRP £15, Tesco) answers the annual question 'what do I get him this year.' This set consists of a masculine wash bag and three Bulldog products; Original Face Wash, Original Face Scrub and Original Moisturiser. The Kit has been designed to take natural skincare outside the confines of the bathroom cabinet and straight into the gym bag and suitcase for travel.
The 'Be Loyal' gift set (RRP £20, Tesco) is a Bulldog classic that will appeal to all levels of grooming expertise, from beginner to devotee. This set offers a choice of four Bulldog products; Original Face Wash, Original Face Scrub, Original After Shave Balm and Original Moisturiser. The bespoke presentation tin also features a brilliantly festive bulldog, complete with gift haul…Top dog for Christmas!
The complete Bulldog Christmas 2015 gift collection includes:
Bulldog 'Man Up' Money Tin, RRP £6, Boots
Limited Edition Money Tin and Bulldog Sensitive Moisturiser (100ml)
Bulldog 'Man's Best Friend' Duo Set, RRP £10, Sainsbury's and Tesco

Collectable Tin, Bulldog Original Face Wash (150ml) and Original Moisturiser (100ml)
Bulldog 'The Kennel' Trio Set, RRP £12, Boots
Bulldog Original Face Wash (150ml), Original Face Scrub (100ml) and Original Moisturiser (100ml)
Bulldog 'Skincare Kit', RRP £15, Tesco
Wash Bag, Bulldog Original Face Wash (150ml), Original Face Scrub (100ml) and Original Moisturiser (100ml)
Bulldog 'Be Loyal' Skincare Set, RRP £20, Tesco
Limited Edition Collectable Tin, Bulldog Original Face Wash (150ml), Original Face Scrub (100ml), Original After Shave Balm (75ml) and Original Moisturiser (100ml)
About Bulldog
Bulldog Skincare For Men makes award-winning skincare products that are purpose-built for men, using natural ingredients that really work.
Born out of the frustration that there were no natural options available for switched-on men who wanted to reduce the number of man-made chemicals in their bathrooms, the range of ethical products is now available in 14 countries and over 12,000 stores worldwide.
Bulldog products are body-friendly and don't contain controversial man-made chemicals such as parabens, sodium laureth sulfate, artificial colours, or synthetic fragrances. Instead, all Bulldog products are loaded with essential oils and other amazing natural ingredients to deliver superb skincare results.
Bulldog products are never tested on animals and never include ingredients derived from animal sources. The brand is approved as 'Cruelty Free' and was rated as a top brand in the UK across both male and female skincare categories in the Ethical Company Organisation's 2014 Good Shopping Guide.
Gifts from The Perfume Shop for Him/Her/Kids
FOR HIM
Barbour International For Him *The Perfume Shop Exclusive*
An introductory range for Barbour International and exclusive to The Perfume Shop, this self-named collection is reflective of the iconic, exhilarating, active lifestyle of Barbour International. A cool, aromatic fragrance with notes of pink pepper, lavender, patchouli and leather, Barbour International For Him is a refreshingly contemporary scent, perfect if you are looking for something a little different this Christmas.
Barbour For Him is available at The Perfume Shop in an EDT spray 100ml gift set which includes a scarf and priced at £45.00/€56.00 (45 UK/56 ROI Reward Club Points).
FOR HER
W7 Make Up Pallets
These make up pallets make for fab stocking fillers this Christmas. The In The Buff & In The Nude Eye Pallets have a great range of shades and the Brow Parlour Kit is great for keeping your eyebrows in shape!
In The Nude & In The Buff are available at The Perfume Shop with each priced at £5.99/€7 (5 UK/ 7 ROI Reward Club Points) . The Brow Parlour Kit is available for £4.99/€6 (4 UK/6 ROI Reward Club Points)
FOR KIDS
Disney Frozen Gift Set
The most popular Disney film of all time, children across the country no longer look at snow and ice in the same way since the phenomenon of 'Frozen'. For those Elsa and Anna fanatics, this Frozen Gift Set is the ultimate stocking filler that will leave them smelling like princesses.
Disney Frozen Gift Set is available at The Perfume Shop and includes EDT 30ml spray, lip gloss, ring and bracelet priced at £6.00/€7.50 (6 UK/7 ROI Rewards Club Points)
Minions Gift Set
They are the nation's favourite yellow creatures and no matter what your age, nobody can resist the giggles of the Minions. This year you can add extra fun to your Christmas with the Minions Gift Set, the perfect addition to any stocking.
This Minions Gift Set is available at The Perfume Shop and includes EDT 100ml spray and money box priced at £12.99/€18.50 (12 UK/18 ROI Rewards Club Points)

GRAB A LAST MINUTE SWISS SPA EXPERIENCE IN A BOTTLE AND GIVE THE GIFT OF INDULGENCE WITH FENJAL'S SPA SKINCARE RANGE
Looking for stocking fillers or last-minute Christmas gifts? There's still time to grab a spa experience in a bottle to gift to a loved one.
This festive season, fenjal's classic skincare range allows you to bring the rejuvenating qualities of the spa to your friends and family. With a selection of luxurious bodycare products, developed with over 40 years of Swiss beauty expertise, the fenjal classic range provides pure indulgence making it the perfect pamper gift.
fenjal Classic Crème Bath Oil – Nourish and Relax
fenjal's Classic Crème Bath Oil contains natural plant extracts and soothing soy oil, which absorb deep into your skin to lock away essential moisture. Pour this iconic product into a running hot bath for a truly opulent way to relax and revitalise weary bodies after strenuous shopping expeditions or even just a hectic day.
fenjal Classic Crème Oil Body Wash – Cleanse and Nourish
For that velvety-soft, spa pampered feeling from top-to-toe; fenjal's Classic Crème Oil Body Wash contains nourishing jojoba oil to ensure you step out of the shower with party-ready skin. The ultimate product for serious showertime bliss.
fenjal Classic Shower Oil – Cleanse and Moisturise
For that pampering in-shower spa experience use fenjal Classic Shower Oil. Its combination of moisturising beauty oils and natural grapeseed oil will leave your skin feeling silky soft and beautifully fragranced.
Products from the fenjal Classic range evoke the soul-soothing experience of a luxury Swiss spa, transforming the bath and bedroom into a pleasurable pampering haven for a much-needed dose of escapism during the captivating chaos of Christmas. What better way to treat your loved ones this year, or even yourself?
NOW TV launches range of limited edition festive boxes for Christmas 2015


Forget boring bath salts or a sorry pair of socks… NOW TV, the UK's leading online streaming service, has the perfect Christmas gift with its limited edition range of NOW TV Boxes, each costing just £14.99. With NOW TV you can stream the latest movies, exclusive live sports and must see TV shows without a contract, all in one place.
Seven fun and original designs make up the exclusive collection ensuring there is something for all of your nearest and dearest this year. Feeling festive? The cuddly polar bears and loveable reindeer designs are sure to spread some Christmas cheer. Buying for a fashionista? Try the on trend pink bow motif or the retro florals option. Looking for someone with bolder tastes? The vibrant flamingos hiding among the reeds or the sharp geometric green print will do the trick. Finally inspired by Raymond Briggs' classic family story Fungus the Bogeyman, fans can also get their hands on their very own Fungus themed Box – just in time for the new two-part series that will be shown exclusively on Sky 1 this festive season.
More than just a stylish stocking filler, the NOW TV Box instantly turns your TV into a smart TV meaning you can stream live and on demand TV content available from Sky without a contract. You can dip in and dip out with the selection of NOW TV Passes:
TV junkies can get a month's access to over 250 of the most talked about Box Sets such as True Blood S1-7, Marvel's Agents of S.H.I.E.L.D. S1-2, New Girl S1-3 and Sons of Anarchy (S1-7) and 13 live channels not available on Freeview including: Sky Atlantic, Sky 1 and Sky Living with the Entertainment Month Pass (£6.99).
Ideal for any film buff, the Sky Movies Month Pass (£9.99) provides a month's access to over 1,000 movies on demand, including up to four new and exclusive Sky Movies premieres each week. There're Hollywood blockbusters, including: Cinderella, Avengers: Age of Ultron, Taken 3, and Night At The Museum: Secret of the Tomb all available in December; cult classics like The Usual Suspects and Ghost; and favourites such as Disney's Frozen, Marvel's Guardians of the Galaxy and Interstellar, ready to be streamed straight into the living room.
The only place to stream the biggest live matches and events on all 7 Sky Sports channels without a contract, making a Sky Sports Day Pass (£6.99), Sky Sports Week Pass (£10.99) or Sky Sports Month Pass (£31.99) the perfect present for any sports fan. There's plenty to catch this December with Barclays Premier League, Sky Bet Football League, International Cricket, and World Darts Championship all live.
The NOW TV Box also offers a selection of great catch-up TV from BBC iPlayer, ITV Player, All 4 and Demand 5, plus apps like Facebook and Spotify.
To get your mittens on a limited edition NOW TV Box in time for Christmas priced at £14.99 head to www.nowtv.com/christmasbox from 4th November.
Refresh Kefir Lotion – Spearmint natural skin care


Kefir is a fermented milk product that originated in the Black Caucasus Mountains of Russia. When the Russian government noted that the inhabitants of these mountains lived to a very healthy and vigorous old age, they sent an armed party into the mountains to retrieve some of the precious kefir grains used to make this unique probiotic beverage. Due to the health benefits of kefir, it is now a billion euro industry in Russia and Eastern Europe. Kefir has only recently come to the UK, where it is now available to buy online.
"Refresh Kefir Lotion", is perfect for men, boys and athletes. This natural skin care is great for after-shaving balm and hard-working man hands. Unlike harsh chemical creams or steroid creams, kefir lotions will not thin or harm the skin. Refresh Kefir Lotion adds spearmint essential oil, perfect for soothing muscular aches and pains.
All of Chuckling Goats kefir lotions are made in small batches, by hand, on the farm. Lovingly made from food-grade ingredients, kefir lotions are free from any nasty dyes, perfumes, petrochemicals, parabens or phthalates. Our kefir lotions are suitable for people who may be prone to eczema.
The lotion is made from a base of raw goats milk and Chuckling Goats award-winning probiotic kefir. To this kefir goodness they add olive oil, rice bran oil and a special oat oil from Finnish oats, specially selected for their skin-nurturing properties.
The goats milk is anti-inflammatory and penetrates the barrier of the human skin, carrying its valuable cargo of vitamins, minerals and enzymes. The live culture kefir balances and nourishes the bacteria on the surface of the skin, helping to protect and improve the appearance of the skin. Natural oils bathe the skin in moisture.
Refresh Kefir Lotion adds spearmint essential oil, perfect for soothing muscular aches and pains. This kefir lotion has a fresh minty blast especially suited for men, boys and athletes.
BRING A TASTE OF ITALY TO THE TABLE THIS CHRISTMAS WITH CROSTA & MOLLICA'S AUTHENTIC PANETTONE AND PANDORO RANGE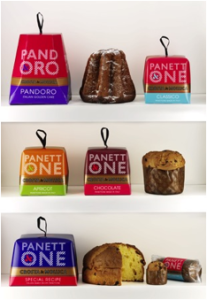 No Christmas is complete without a classic Italian Panettone. Fast becoming a festive staple, a beautifully boxed Panettone is delicious whether given as a gift, used in a recipe, or served simply with coffee. Crosta & Mollica's range of Panettone and striking Pandoro are more beautiful than most, in stylish colourful boxes that will look as good on the dining table as they do under the tree this Christmas.
Hailing from Milan, Crosta & Mollica's speciale Panettone recipe is a true classic that has been passed down through generations for the past 80 years. Enriched with dried fruits and butter, its quality ingredients are specially selected each year and its slow production process makes for a deliciously soft textured cake. Crosta & Mollica's Milanese Panettone is available in a three varieties this Christmas: Classic, made with dried fruit and candied citrus peel, Apricot, with soft candied Apricot chunks and Chocolate, studded with rich chocolate pieces.
Meaning 'golden bread' in Italian, Pandoro is a light buttery golden sponge created in Verona, with a distinctive star shape that makes for a stunning centrepiece to a Christmas table. Delicious served with mascarpone, fruits, or on its own, Crosta & Mollica's Pandoro is often served sliced into horizontal strips and shaped like a Christmas tree, with a light dusting of icing sugar so that it resembles the snowy peaks of the Italian Alps at Christmas.
James Orr, founder of Crosta & Mollica comments "We are extremely proud of our recipes. At Crosta & Mollica, we are passionate about making great food with extra care and the best ingredients. Our delicious Panettone and Pandoro make delicious desserts, are perfect for sharing, and are beautiful as gifts this Christmas."
Crosta & Mollica's Panettone and Pandoro are available from Ocado, with prices starting at £1.99.
Translated from the Italian for 'crust & crumb,' Crosta & Mollica was founded with a desire to supply consumers with great quality Italian produce they could eat at home. Sourced from selected Italian producers, the Crosta & Mollica range has grown from bread and biscuits to include a wide range of breadsticks, Panettone, pizza bases and conserves. For a full range of Crosta & Mollica products and stockists, go to: www.crostamollica.com
Huawei P8
The best camera for Christmas
With an incredible 13MP front facing camera, optical image stabiliser and a DSLR-level image processor, the Huawei P8 lets budding photographers capture every moment with just a click. Offering a range of incredible features, including Light Painting that enables you to create unique pictures using any light source, and Director Mode that allows you to shoot footage from multiple angles, the P8 is the perfect gift for any budding Spielberg's in your family. Prices start from £299.
#HuaweiP8
Nexus 6P
The smartphone for everyone
Whether it's Mum, Dad, Brother or Sister the Nexus 6P has something for everyone. Elegantly designed, the Nexus' ergonomic finger print sensor lets you unlock and access your apps, emails and photos with just one simple touch. Featuring the largest camera ever used in a Nexus smartphone and coming with the Google Camera app, the Nexus 6P will ensure your loved ones will never miss a moment. Prices start from £439.
#Nexus6P
Huawei Mate S
The perfect gift for the professional
Don't miss a moment this Christmas with the Huawei Mate S. An exceptional 13MP main camera and 8MP front facing camera for the ultimate Christmas party selfies and a range of innovative features such as document correction, wireless printing and the next level touch technology make this the perfect gift for the working professional. Prices start from £469
#HuaweiMateS
Huawei Watch
Timeless Design, Smart Within
The most coveted smartwatch this Christmas, the Huawei Watch is the ultimate gift for any discerning fashionista. Integrating seamlessly into your life, the Huawei Watch combines smart technology with classic Swiss design to create an enduring timepiece. The Huawei Watch pairs with any Android or iOS smartphone, offering full connectivity, two days of battery life and precise fitness tracking. Prices start from £329.
#HuaweiWatch
Huawei Talkband B2
The ultimate gift for fitness fans
With a sleek professional design, smarter fitness tracking functionality and higher accuracy the TalkBand B2 is the ultimate fitness companion to help you reach your goals this Christmas. Boasting superior Bluetooth connectivity, to make synchronising with your smartphone even easier, the B2 is the perfect combination of Bluetooth headset and sports bracelet. Prices start from £132
#HuaweiTalkbandB2
From The National Gallery in store or on line!
For her…
Delicious Art Afternoon Tea Set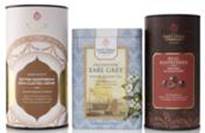 £25.00
Available: In-store and online – www.nationalgallery.co.uk
This delightful Afternoon Gift Set has been carefully combined by The East India Company London exclusively for the National Gallery. It includes the finest Earl Grey Black Tea, scrumptious Milk Chocolate Enrobed Raspberry and satisfying Shortbread & Clotted Cream biscuits. It is the perfect gift for tea lovers and will definitely be the centre of attention of any 'Tea Party'! Painting featured on the label: The Fighting Temeraire by Joseph Mallord William Turner, 1775 – 1851
Delicious Art Luxury Hamper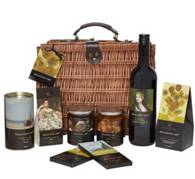 £70.00
Available: In store and online – www.nationalgallery.co.uk
The contents of this delightful Delicious Art Hamper have been carefully selected to give you the finest selection of products from our Delicious Art range. Presented in traditional wicker hamper with leather look and brass trims, this hamper makes an ideal gift for the food connoisseur or anyone who enjoys the finer things in life
Delicious Art Pink Dusted Marc De Champagne Truffles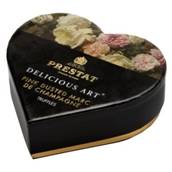 £5.99
Available: In-store and online – www.nationalgallery.co.uk
Our Pink Marc de Champagne Truffles have at their hearts a truffle with a rich whipped-cream dark chocolate ganache piped inside a pink chocolate truffle shell that is dusted with fine icing sugar – the perfect treat for a loved one! In 1895 the chocolate truffle was created by Prestat's founder the Dufour family. Since then Prestat chocolates have been enjoyed by royalty and nobility, by stars of stage and screen and, even, by bishops and abbots. Indeed by anyone who delights in the pleasures that only the finest chocolate brings.
Bath & Body Gift Set Spearmint & Rosemary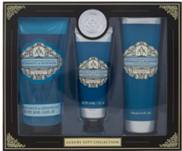 £12.96
Available: in store and online – www.nationalgallery.co.uk
Indulge your hands and body with this truly luxurious Spearmint and Rosemary gift set. Herbaceous rosemary and crisp spearmint are blended to create a beautifully fresh aromatherapy fragrance. Each gift set includes a luxury bath and shower gel, luxury hand cream and luxury body cream. Perfect for layering scent after a soak in the bath or quick shower, this set pampers the body from head to toe – a lovely treat for yourself or gift for someone special.
Blue and Gold Faceted Bracelet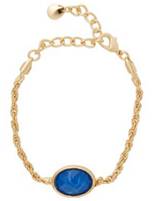 £6.95
Available: in store and online – www.nationalgallery.co.uk
For him…
National Gallery Delicious Art Sloe Gin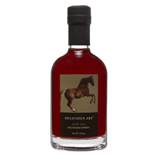 £33.00
Available: In-store and online – www.nationalgallery.co.uk
Made from London Dry Gin, wild sloes and British sugar, this slow gin is slightly paler, stronger and drier than most. Traditionally served neat, it is also delicious served mixed with tonic or lemonade for a long summer drink or with Champagne at any time.
For kids…
Monopoly National Gallery Edition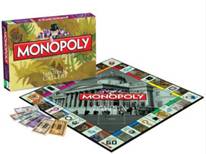 £29.95
Available: In-store and online – www.nationalgallery.co.uk
Explore the gallery by starting with Thirteenth-Century paintings, journeying by way of Renaissance masterpieces by Leonardo and Raphael, and finishing with Post-Impressionist works Van Gogh and Rousseau. Invest in the delights of the National Café and gift shop and build an art collection that will help your Gallery prosper. Make deals with other players and look out for bargains at auction. There are many ways to get what you want. Become an art dealer, locate your favourite paintings and roll the dice to begin your property building empire in this new version of Monopoly. Stay sharp – because there's only room at the top for one. For everyone else there's bankruptcy.
Fuddlewuddle Puppy Soft Toy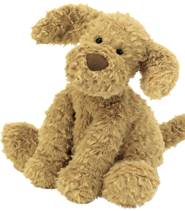 £17.00
Available: In-store and online – Available in store or
Children will love this adorable cuddly puppy known as Fuddlewuddle Puppy. For all children who love puppies, Fuddlewuddle Puppy is great to play with. From Jellycat, he is super soft to the touch. Sitting proudly, his coat in brown textured plush is just asking for a cuddle
PERFECT CHRISTMAS GIFTS FOR THOSE WITH A PASSION FOR CYCLING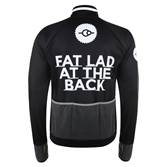 Selecting the perfect Christmas gift this year for cycling-mad men and women is simple with collections for both men and women avaliable from Fat Lad At the Back. With a range of jerseys, jackets, bib shorts, pedal pushers and hats plus gift vouchers available in values from £10 to £100 there's something for every cycling fan. Not to mention their new range of accessories which will make the perfect stocking filler for any Fat Lad At the Back enthusiast this festive season.
Fat Lad At the Back has been designed for men who are bigger than your typical pro-cyclist, whilst Fat Lass At the Back has been launched to give women a flattering silhouette with a collection of jerseys and pedal pushers, designed specifically to fit the curvaceous body shape of women. The range for both men and women has been designed to fit and flatter the average (and above average) UK man and woman. The company also uses colour and shape effectively to make the wearer, whatever their size, feel more comfortable and confident in their workout gear. The jerseys have been cut longer so cyclists will be confident that garments won't rise up and exposing their curvy bits whilst exercising.
The Parky Reflective Softshell Windtex Jacket
A windproof, water-resistant winter jacket incorporating the patented Pixel 300 reflective fabric which reflects light directly back to source. The jacket has reflective zips to the front, hand-warming pockets and thumb holes sleeves. The thick fleece-lined Windex fabric will provide much needed extra warmth against tough winds whether you're leading the pack or the Lad At the Back.
Available in sizes mens 36"-52" chest: £139.99
Lads Nippy Long Sleeve Jersey
The long sleeve jersey will flatter all shapes and sizes and is perfect as a layer for cold weather. Made from market-leading, technically advanced fabric, the jersey is fully breathable, sweat wicking and quick drying. It has three pockets and a zip pocket.
Available in sizes 36"-52" chest – RRP: £59.99
Lads Bobby Dazzler Short Sleeve Jersey
The Bobby Dazzler has patented Pixel 300 Fabric sleeves to give outstanding reflectivity for when you're riding on those darker evenings. Made from market leading, technically advanced fabric, the jersey is fully breathable, sweat wicking and quick drying. Three pockets and a zip pocket.
Available in sizes 36"-52" chest & Spare Tyre (54"-58" chest) – RRP: £59.99
Snicket Black Buff
Snicket Lightweight Doo Dah
Fully breathable, incredibly versatile and great for keeping out the cold and adding an extra layer around your neck or head in the colder months. Made from a sweat-wicking material the Snicket Doo Dah helps keep you warm and toasty while riding.
Available in White and Black – RRP: £14.99
Fat Lass At the Back Gallivantin' Long Sleeved Jersey
To create the Lasses Long Sleeve Jersey Fat Lass re-designed the standard women's cycling jersey template to create a curve friendly, flattering jersey. It has been carefully tailored and has a longer length to make sure you are not left feeling exposed. Made from a super soft, warm, market-leading, technically advanced fabric, the jersey is perfect for cooler summer days or as a layer for cold weather. Fully breathable, sweat wicking quick drying and features thumbhole sleeves for extra snugness.
Available in sizes 34"-50" chest – RRP £59.99
Lasses Parky Softshell Winter Jacket
Designed to keep you toasty warm whatever the weather, this softshell jacket is made from top quality Windtex membrane, offering outstanding wind protection and water resistance whilst still being breathable. Cut to flatter a curvy female figure, the jacket also include thumbholes to make it even cosier and more practical. It has a thick brushed thermal inner, a storm flap zip to keep out the cold and reflective detail to the rear pockets.
Available in Black in sizes 34"-50" chest – RRP £139.99
Fat Lad Put Y' Foot In It Black Merino Wool Socks
Our anatomical, cycle specific socks are made in Italy from merino wool and will help to keep your tootsies nice and warm, featuring the Fat Lad logo on the ankle. They are so cosy, you'll probably want to wear them all the time! Available in size S/M 40-42 M/L 43/45 – RRP: £9.99
Fat Lad At the Back Umbrella
Battle the elements with this sturdy umbrella, guaranteed to keep you and your supporters dry.
RRP: £25.99
Fair Capped Lads Cycling Cap
You're bound to be the envy of all your fellow riders when wearing this swanky Fat Lad At the Back cap. Its close fitting design makes it perfect to wear underneath a cycling helmet while its antibacterial tape ensures moisture doesn't drip into your eyes while riding. 62-64cm head circumference – RRP: £12
Fat Lad At the Back iPhone 6 Case
Keep your phone protected with this stylish new iPhone 6 case and always have a piece of Fat Lad At the Back with you, wherever you are.
RRP: £4.99
Fat Lad At the Back Water Bottle
This bottle looks the part and is the perfect addition to any bike, meaning you'll never be gasping on your rides again. Holds 750ml.
RRP: £4.99
Handmade Fine Silver Fat Lad At the Back Logo Cufflinks
You're guaranteed to stand out from the crowd with these sophisticated Fat Lad At the Back cufflinks. Crafted from fine silver, these are the perfect gift for the FLAB who has everything.
RRP: £84.99
Last minute boozy Christmas gift: The King of Soho London Dry Gin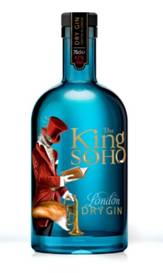 For those looking for a last minute, boozy Christmas gift, try The King of Soho London Dry Gin. To guarantee that festive cheer, treat a friend this Christmas and celebrate with The King of Soho; a gin which captures the spirit of London's favourite entertainment district, Soho.
Maybe the lady in your life likes nothing more than the perfect supersonic gin and tonic. Or for the gent who has it all, The King of Soho Gin works perfectly in a negroni!
Launched in 2013 by Howard Raymond and Alex Robson, The King of Soho drinks brand was created as a tribute to Howard's legendary father, Paul Raymond. The impresario and property mogul was affectionately called 'The King of Soho', due to his role in revolutionising the effervescent London district.
The Gin
The King of Soho is a super premium distilled London Dry Gin, crafted in the heart of London using traditional methods to a unique flavour profile. This refined London Dry Gin defies the ordinary with its combination of 12 botanicals to create a premium spirit that is both smooth and complex. Whilst remaining true to its London Dry heritage the gin has a delicate combination of sweetness, citrus and earthiness and hint of grapefruit bitterness on the back of the palate – a perfectly balanced embodiment of the Soho spirit.
The bottle
Soho conjures up a myriad of images and the bohemiam design of the bottle embodies the characteristics that make Soho unique, capturing its 'anything goes' attitude with a detailed 'Spirit of Soho' character representing both the past and present of Soho life. The icon's velvet tailoring reflects the bold and colourful fashion of the area. The fox's tail signifies Soho's status as a former royal hunting ground and the fox's reputation as a mischievous creature of the night embodying the smart, naughty and enigmatic nature of urban Soho. The trumpet echoes Soho's rich jazz history and with the holding of the book the character tips his hat to Soho's long association with the creative industries.
Background
The King of Soho Gin was created as a tribute to Paul Raymond by his son, Howard. Paul Raymond famous for his entertainment venues, became one of the richest men in Britain after opening the Raymond Revue Bar in 1957. Buying up huge chunks of Soho and revolutionising the district, the impresario and property tycoon became affectionately known as 'The King of Soho'. He transformed the Soho district of London and played a pivotal role in the cultural and social liberation of British society.
Howard commented, "As a child, I would watch [my father] relax at home with a gin and tonic and when I grew up, I must say I did discover the pleasure of a good gin martini too."
Cocktails & Serves
The King of Soho is ideal in cocktails or served neat over ice. The classic gin and tonic is traditionally garnished with a wedge of lemon or lime. The King of Soho Gin and Tonic is served with a slice of pink grapefruit to complement the citrus notes in the gin.
One of The King of Soho's Christmas cocktails, 'Queen of Charn' combines The King of Soho Gin with Cointreau, Absinthe, prosecco and lemon juice. This is garnished with a grapefruit twist.
Queen of Charn – Christmas cocktail.jpg
Queen of Charn
20ml King of Soho Gin
5ml Cointreau
10ml lemon juice
Dash Absinthe
Top with prosecco
Shake the first four ingredients with ice and strain into a chilled flute. Top with prosecco or chilled sparkling wine and stir gently. Garnish with a grapefruit twist.
Are you running out of time in the annual office Secret Santa shopping nightmare?
Here's a way to avoid desperately searching for cheesy choccies, candles or novelty knick-knacks that cost less than a tenner – and be the star of your own 'man in the moon' moment.
Giving a Secret Silver Santa means you are on board with the office festive fun while helping isolated and lonely older people right here on earth.
Just go to http://www.thesilverline.org.uk/secretsilversanta/ Click on your 'Secret Santa' amount (£5, £10), print off the card – and your Secret Silver Santa is done.
Every Secret Silver Santa gift will be used to pay for calls to The Silver Line for lonely and isolated older people who may have literally no one else to speak to over the festive season.
So, no endless searching required, and two people get a gift.
Silver Line is a free, confidential 24/7 helpline for older people. It operates around-the-clock, 365-days-a-year – including Christmas Day – to provide information and support.
Founded by Dame Esther Rantzen, Silver Line receives around 1200 calls a day from lonely older people, and offers friendship and advice, as well as signposting signposts callers to other resources in their community.
The Silver Line Helpine: 0800 4 70 80 90
GET CRACKIN' SNACKS THIS CHRISTMAS WITH WONDERFUL BRANDS!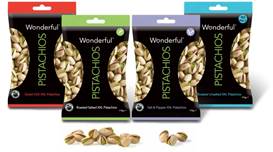 Looking to spice up your Christmas snacks this year? Then look no further than Wonderful Pistachios and Wonderful Almonds!
The UK's only flavoured pistachios range, Wonderful Pistachios come in four fantastic flavours; Sweet Chilli, Roasted Salted, Salt & Pepper and Roasted Unsalted.
California grown Wonderful Pistachios are perfect for sharing at your Christmas party, or for those all-important Christmas movie snacks.
If you are looking for something even more tempting during these cold winter months, the Wonderful Pistachios Sweet Chilli variety is one way to keep warm! With the perfect mix of sweetness, crunch and tangy chilli-peppers, Sweet Chilli has a warming kick to set taste buds tingling and off-set the freezing winter weather outside.
If that's not enough, Wonderful Almonds have all the superior quality and taste of a delicious nut and can be easily incorporated into a healthy diet. With three varieties – Natural, Roasted & Salted, Blanched – this versatile range is ideal for nibbling on whilst waiting for your Christmas dinner, or for use in seasonal backing recipes.
So, if you want a unique and delicious snack that the whole family can share, pick up a bag of Wonderful Pistachios from Asda, Ocado, Sainsbury's, Tesco and Waitrose. Pick up a bag of Wonderful Almonds from Ocado, Tesco and Waitrose.
Wonderful Pistachios: RSP £2.00 (115g)
Wonderful Almonds: RSP £2.39(115g)
FANS FROM ALL OVER THE WORLD LEARN MORE ABOUT THE HISTORY OF THE GAME AT THE RUGBY WORLD MUSEUM

Rugby World Cup May Have Seen An Early Exit By The Home Teams But A
Record Numbers Of Visitors Took The Opportunity To See The Iconic Exhibition
The Rugby World Cup may have been a disappointment for the home teams, but fans visiting Twickenham Stadium from all the over the world took advantage of being able to see an iconic exhibition of memorabilia at The World Rugby Museum.
So much so that the museum saw a 250% increase in visitors to 7,000 in September and October, with fans from more than 50 countries giving the museum the busiest day in its history on 28th of October with 780 visitors having a stadium tour and museum visit.
Said World Rugby Museum curator, Mike Rowe: "For many international fans it was a once in a lifetime opportunity to see some of the game's most precious and historic items, and to learn about the history of the game from its very beginning. It was wonderful to see their reaction and, as a result of the very positive feedback we have received, we are now putting plans in place to enlarge the museum."
The World Rugby Museum is home to the world's finest collection of rugby memorabilia, with over 25,000 iconic objects, dating back to the start of the game. The 250% increase in visitor numbers during September and October 2015 is compared to the same time period in 2014. The museum has experienced an overall increase in visitor numbers across every month of 2015, when compared with 2014.
Added Mike Rowe: 'The Museum team and volunteer tour guides have worked incredibly hard over the past few months to ensure that visitors had the best possible experience during their time at the museum."
Since 2013 the World Rugby Museum has benefitted from major investment, undergoing a contemporary re-brand for the world's finest collection of rugby artefacts. The collection of unique footage of rugby's most memorable moments has vastly been expanded and inclusion of an interactive 'Play Rugby' zone. The museum's award-winning educational facilities are also integrated into its permanent galleries.
To book your World Rugby Museum and Stadium Tour, visit www.englandrugby.com/museum or contact Suzi Murray, RFU Communications
This Christmas why not treat the whole family to a night at the theatre in London and forget about trying to think of a present for each and every family member.
With great family shows including The Lion King, Elf – the musical, Matilda, Charlie and the Chocolate Factory and Cats you can all enjoy Christmas together.
If you live out of town why not book a theatre break with hotel accommodation and discounted rail travel. OK it is a bit more expensive but think of the time and effort you will save not having to trawl the shops!
I think we would all agree that it is good to get the family out of the house during the holidays – it's even a great way to spend time with the in-laws without actually talking to them 😉
If you don't fancy a musical, Jim Broadbent is starring in A Christmas Carol or consider seeing Michael Morpogo's War Horse or The Railway Children.
Head to www.theatrebreaks.co.uk for theatre breaks and theatre meal deals in London this Christmas.
the gift of London as it's never been seen before, via a flight with The London Helicopter (www.thelondonhelicopter.com).
The London Helicopter is the only helicopter tour company to fly over the capital from a central London location. The Christmas Gift Vouchers are presented in a super-stylish gift box, and this year all postage and packing costs are included for free on a 'Next Day' service, saving £10 (UK only).
The boxes say "Yule love the view"! (see attached)
Christmas gift vouchers are available to cover one to four people, on a shared London Buzz or a shared London Sights tour, or even pay for an exclusive flight. The vouchers can also be purchased in denominations of £50, £75, £100 or £150 and can be used as part payment for an aerial tour.
Plus, this year, anyone who buys a voucher in any amount between now and December 24 2015 will be entered in a prize draw to win a free upgrade to an exclusive flight – to have the whole helicopter for up to six people!
From Battersea Heliport, the flight will take up to six passengers per flight on a birds-eye tour of some of London's most exciting and iconic sights including Hyde Park, Buckingham Palace, The Houses of Parliament, Westminster Abbey, The London Eye, Shakespeare's Globe, the famous bridges over River Thames, London's financial district, Tower Bridge, The Tower of London, The Shard and so much more.
Flights take off daily from The London Heliport Battersea, London, SW11 3BE.
www.thelondonhelicopter.com / 020 7887 2626