Cheers to your health, and that of the planet, this Christmas and Dry January thanks to Slange Var non-alcoholic premium beverage.
Toast to your health, and that of the planet this Christmas and Dry January, thanks to premium non-alcoholic beverage Slange Var.
Coming from the phonetic spelling of the Gaelic toast meaning 'Cheers – to your good health,' Slange Var is an award-winning non-alcoholic beverage from Scotland. A zesty low-calorie blend of freshly squeezed lime juice, cold pressed ginger juice, cyder vinegar and Scottish artisan certified heather honey, it is a refreshing drink with a velvety after taste – perfect for those looking for a delicious and healthy alternative to alcohol. Slange Var won the prestigious Consumers' Choice Award at this year's SIP Awards as well as the Innovation Award. The competition had 212 consumer judges and 981 entries.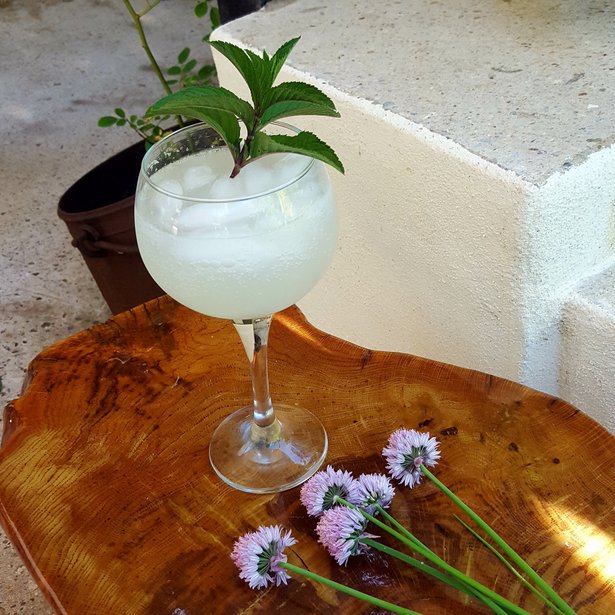 Slange Var is the brainchild of entrepreneurs Sarah Dougan and Charles Beard. Sarah wanted an alternative to wine to enjoy with the delicious meals cooked by her husband, Charles. Disappointed by the sugary non-alcoholic beverages she found, Sarah was spurred into action and started experimenting with her favourite flavours to create a low-calorie drink that would be as interesting and complex as any wine.
Sarah said: "Like many people I wanted to cut back on alcohol and create a healthier lifestyle, but the arrival of six o'clock felt empty, as I missed the ceremony of uncorking a bottle and savouring the lingering zestiness of a dry white wine.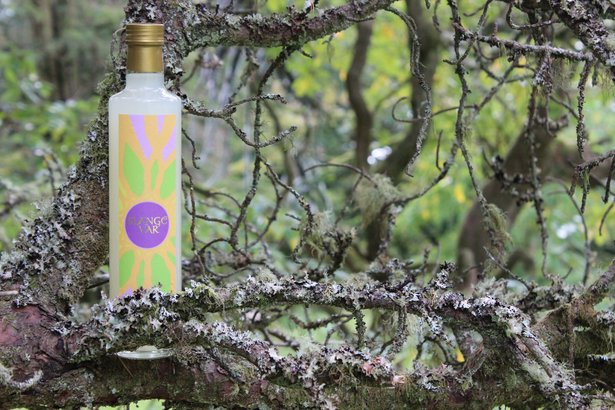 "Remember when you used to go down the pub and your non-alcoholic options were limited to soda and lime or a soft drink, while your friends waxed lyrical over the wonderful aroma of their Zinfandels and Sauvignon Blancs? That is how I felt. There simply wasn't a decent choice of non-alcoholic drink that could be savoured slowly and complimented food in the same way. That's where Slange Var comes in, we want to create the same sense of occasion and anticipation, for a non-alcoholic beverage.
"Our mission at Slange Var is to create a world where non-drinkers feel part of the party. The culture where you 'must have a drink' is changing. People are more mindful of their decisions and appreciate choice when it comes to drinking."
Sarah and Charles have spent the last few years developing their drink, testing it, and getting feedback. They have attracted investor James Espey, who was awarded an OBE for his services to the Scotch Whisky Industry.
However, the mission of Sarah and the Slange Var team was always deeper than just creating a delicious premium beverage; their company is committed to sustainability and environmentalism with a tree being planted for every purchase. They have championed Scottish producers, teaming up with The Scottish Bee Company to use their heather honey in Slange Var. The honey has been certified as a world-leading superfood that contains 10 times more of the essential micronutrient, manganese, compared to 200 of its global rivals. As well as the high antioxidant qualities, manganese plays a role in helping to make and activate enzymes in the body involved in protecting tissues from damage and in the metabolism of nutrients. It also helps maintain healthy bones. The honey company adopts sustainable harvesting methods from their hives, ensuring the bees that produce the honey always have enough to flourish.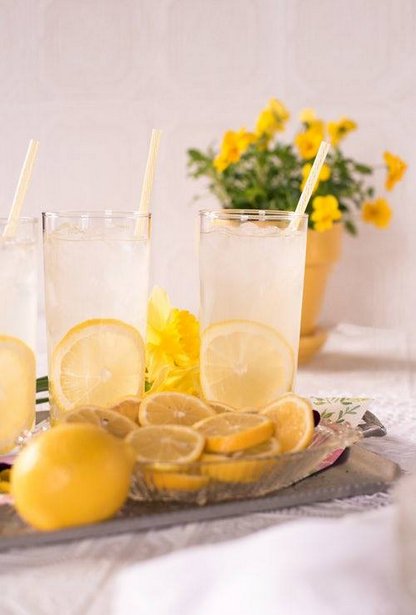 Sarah and the team are involved in donating wildflower seeds to the biodiversity team at Glasgow Council. Together, they've planted wildflower meadows that provide pollinators with nectar rich habitats. They are also involved in tree planting projects both in the Caledonian Forest (*creating the Slange Var Grove,) and around the world through the Tree Sisters charitable organisation.
Sarah said: "When we say to your health, we mean not only your physical health, but to the health of our planet too. It's up to us to protect our natural world, protect our pollinators and be socially responsible. We are committed to giving back and making the world a healthier, more sustainable and more inclusive place."
Slange Var is available to buy as a single 500ml bottle (£8.75), or in cases of six and 12 (£46.50 and £84.00, respectively.) A tree is planted for every purchase. Slange Var – "Zesty and complex, combining freshly squeezed lime juice, cold pressed ginger juice, cyder vinegar and a hint of Scottish artisan honey, to provide a likely and interesting drink with a velvety after-taste." Slange Var is currently available in UK, Germany, Ireland, Netherlands, Belgium, France, Italy, Austria, Spain, Luxembourg, Portugal, Denmark, Sweden, and Finland. For more information visit: www.slangevar.com