CELEBRATE THE FESTIVE SEASON
WITH A BANG!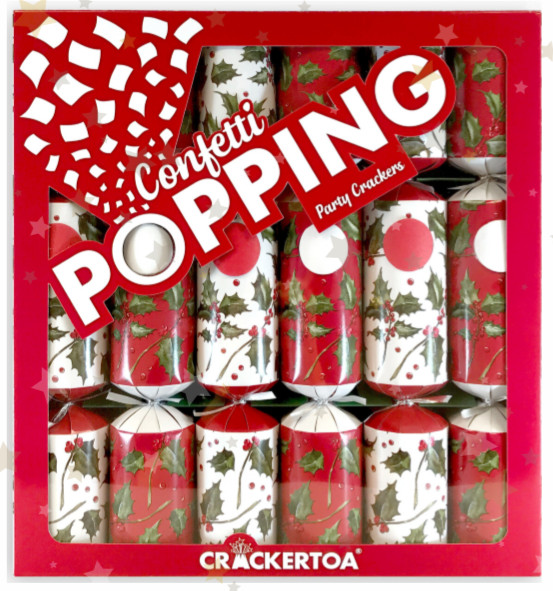 INSTAGARAM | FACEBOOK | PINTEREST
This year celebrate Christmas with a bang! The new paper Confetti Popping Party Crackers from Crackertoa® add the finishing touch to any Christmas dinner spread. Decorated with a seasonal Holly and Ivy design, Crackertoa® crackers are perfect for popping at the office Christmas party or over Christmas dinner!
Inside every cracker is an eruption of paper confetti, novelty paper finger puppets, a party hat and a hilarious joke and conversation starter. Fun for all of the family*, this upgrade to the traditional Christmas Cracker is guaranteed to turn any occasion into a party!
What's inside? Every Crackertoa® cracker pops with an eruption of paper confetti, a party hat, a joke, a conversation starter and a novelty paper finger puppet! How to use? • Lay the cracker on the table with the disc seal facing upward • With a partner, each hold an end ensuring the coloured disc remains facing upward • Pull both ends at arm's length, always keeping away from faces • The cracker will erupt with a bang, scattering colourful confetti all around you • Enjoy the content and create your own stories with the finger puppet family Crackertoa® Confetti Popping Holly & Ivy Crackers Box of 6 • RRP £14.99 • Amazon UK
*not suitable for children under the age of 3