Celebrate Christmas with HARIBO www.haribo.com
HARIBO have such ana mazing range again this season with new additions! Here are some ideas!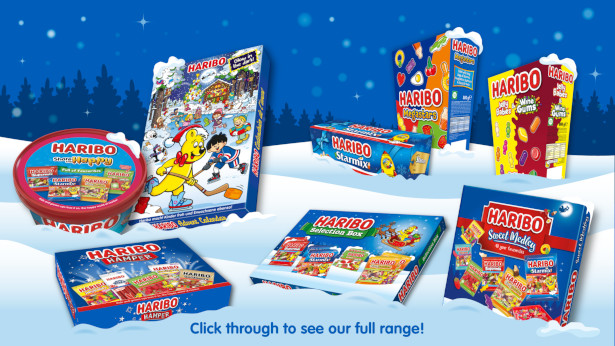 HARIBO Giant Trees Tube
Giant Trees have joined HARIBO's range of festive tubes. Perfectly presented and ready to wrap for under the Christmas tree, this tasty treat is perfect for vegetarians and those that love strawberry flavoured sweets!
HARIBO Sweet Medley
Christmas just got better with an assortment of HARIBO's favourite treats all in one box. Perfect for sharing amongst friends and family and including a handy tray to present each delicious mix of sweets, HARIBO Sweet Medley includes Starmix, Tangfastics, Supermix, Giant Strawbs, Jelly Babies and Jelly Beans.
HARIBO Selection Box
The HARIBO Selection Box is a stocking filler with a difference! Containing tasty gums and jellies, this festive surprise includes eight mini bags of HARIBO favourites including Starmix, Tangfastics, Supermix and Giant Strawbs Gone Mini. It's must for kids and all sweet lovers out there!
HARIBO Megastars Dorothy Box
HARIBO super fans will love this Megastars gift box. Containing much-loved Starmix, Tangfastics, Supermix and Giant Strawbs, you'll find all your favourites all in one box!