Celebrate Chinese New Year with Corkers' Duck & Hoisin Sauce Crisps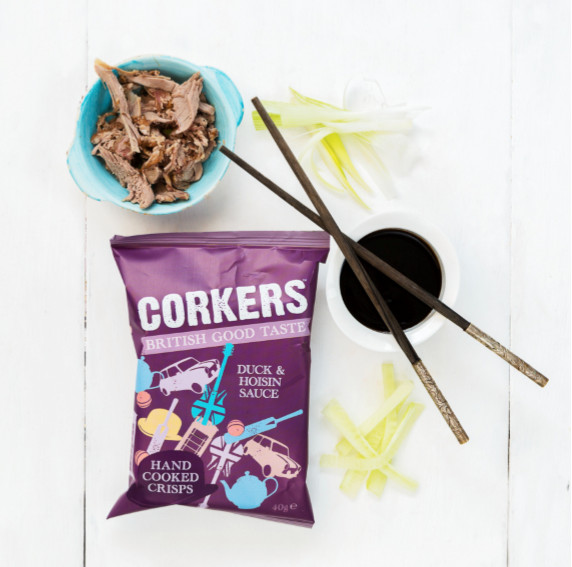 This Chinese New Year (15th February, 2019) Corkers have the perfect snack to help you celebrate – their fabulously flavoursome Duck & Hoisin Sauce crisps!
This culinary classic has been transformed into a tasty treat using Corkers' award winning 'Naturalo' potato (created by the team, it's only grown on their farm and is the perfect frying potato with a white skin to make the crisps extra chruncy) – and the hand cooked crisps are gluten free with no artificial or MSG products.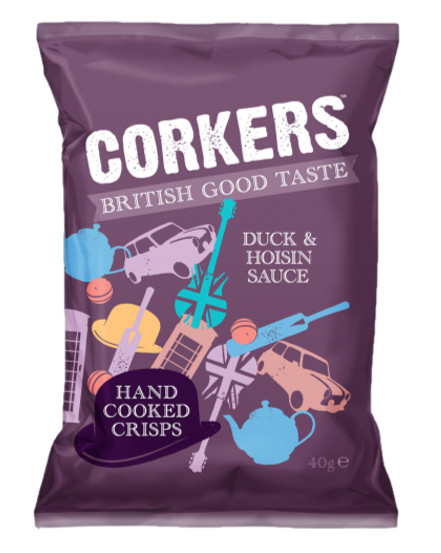 Growing their own spuds means Corkers are in complete control of the supply chain from seed to bag, meaning they know the provenance and origin of every single potato and packet.
Corkers can be found in quintessentially British stately homes, National Trust properties, the National Gallery, countryside farm shops, local delis, railways and airlines.
Corkers is continually developing and evolving, with new products coming soon, but always connected with their roots. Corkers Hand Cooked Potato Crisps – Duck & Hoisin Sauce
Available in 40g and 150g bags 
 Recommended retail price: £0.90 – £1.00 (40g) and £1.80 – £2.00 (150g)