MAKING THE WORLD SMILE™ Everyday oral care has just been raised to a higher level!  sprinjene.com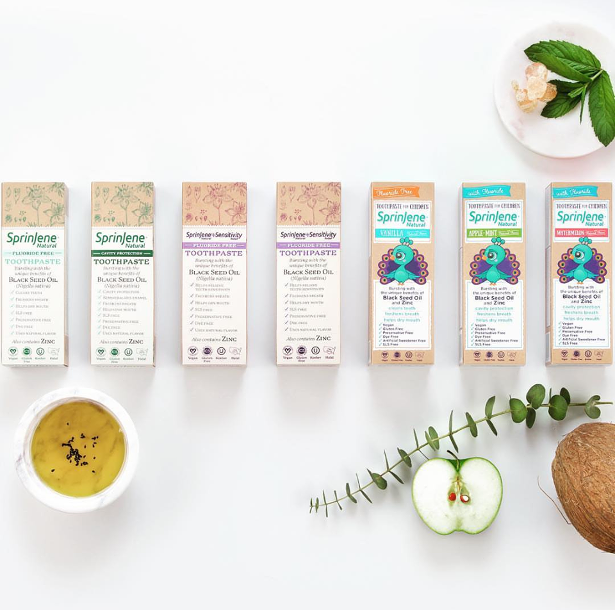 FACEBOOK | INSTAGRAM | TWITTER
Everyday oral care has just been raised to a higher level! Simply put, we feel SprinJene is the most meticulously handcrafted toothpaste ever developed. Every ingredient is thoughtfully selected for purity and quality.The result? A gentler, better way to care for your entire mouth.
– Micropearls of fine silica gently and safely clean and whiten your teeth
– Zinc naturally inhibits the growth of bacteria that cause gum disease
– The only toothpaste to use black seed oil with its legendary health benefits
– Certified vegan, kosher, gluten-free, cruelty-free and halal
– The SprinJene Natural® line of toothpastes contains only natural flavors and is free-from artificial preservatives.
SprinJene offers amazing toothpastes for children, which are made with good for you ingredients, including coconut oil, acacia gum and a patented blend of black seed oil and zinc (fluoride-free options are available). For adults they have many toothpaste varieties, including Fluoride-free, Sensitivity and Whitening options.
Check them out at sprinjene.com, and www.melstrategies.com.