Buon Natale from Seggiano… Truly artisanal Italian festive food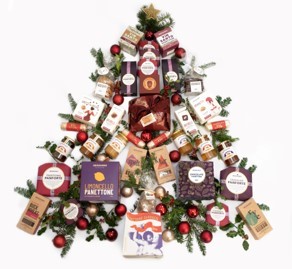 The Christmas collection from Seggiano celebrates truly artisanal festive food from producers in Italy who have been perfecting their craft for generations. Top quality ingredients are at the heart of the recipes, with products curated into a bespoke collection perfect for gifting, or simply for enjoying with family and friends at special times.
Whether it's the evocative flavour of lemons from Sorrento used to make Amalfi Coast limoncello panettone, or the earthy undertones of candied chestnuts from Cuneo, the small team at Seggiano carefully sources every single one of their products from specialist, innovative producers, making for a truly magical and luxury festive range.
SEGGIANO PANETTONE COLLECTION
Chestnut Panettone
This artisan sourdough panettone is naturally leavened with a 40-year-old mother yeast which brings incredible depth of flavour. Master baker, Beniamino's skill guarantees a deliciously moist cake, made with organic free range eggs, local acacia honey and rich marrons glacés (candied chestnuts).
Price: £15.45 for 500g cake
Chocolate Panettone
The latest addition to the Seggiano panettone collection. This decadent chocolate panettone from the Lombardy region of Italy is made with only the finest organic eggs and butter. The dough is fragrantly light, yet deliciously rich and chocolatey.
Price: £16.45 for 500g cake
Limoncello Panettone
The evocative flavour of Sorrento lemons that are used to produce the Amalfi Coast limoncello liqueur for this panettone sing through in every bite. Baked by Seggiano's expert baker Beniamino in his Lake Garda bakery, this heavenly panettone is layered with creamy limoncello marmalade.
Price: £16.45 for 500g cake
Classic Panettone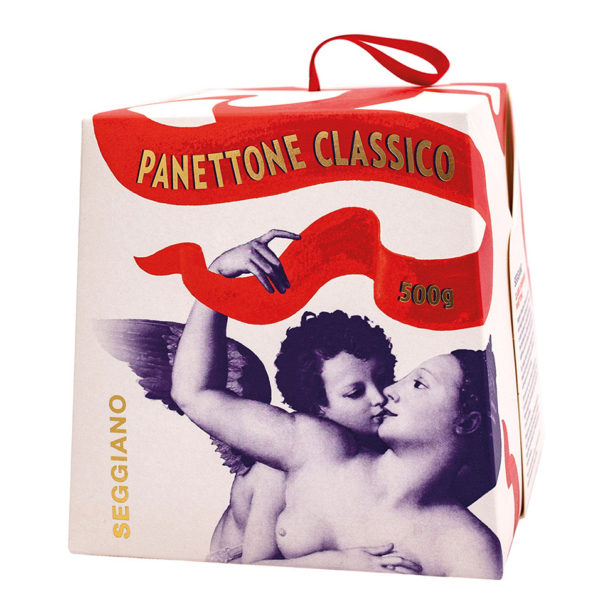 Baked in small batches and hung using the traditional method for the festive season only, Seggiano's classic panettone is crafted by a master baker in Brescia, who has been making the infamous dolci for over forty years. This artisan panettone is naturally leavened and the recipe includes organic eggs, local acacia honey and candied citrus peel.
Price: £13.95 for 500g cake
Bonci Panbriacone
Sourced from the world renowned Bonci pasticceria, this impressive panettone has been soused in sweet wine to create what translates as a 'drunk cake'. Unwrapping it evokes a heady aroma which will transport you to the hills of Tuscany.
Price: £25.15 for 750g cake, £18.40 for 450g cake
Vin Santo Individual Panettone – Classic / Chocolate
Individual sized panettoni that have been soaked in sweet DOC Vin Santo del Chianti are a wickedly delicious treat. With or without chocolate chunks, they make for a winning dessert or late afternoon nibble. Do as the Italians do and serve with a thimble of Vin Santo on the side.
Price: £7.65 for 120g cake
FESTIVE PRODUCTS PERFECT FOR GIFTING
Baked Calabrian Fig Ball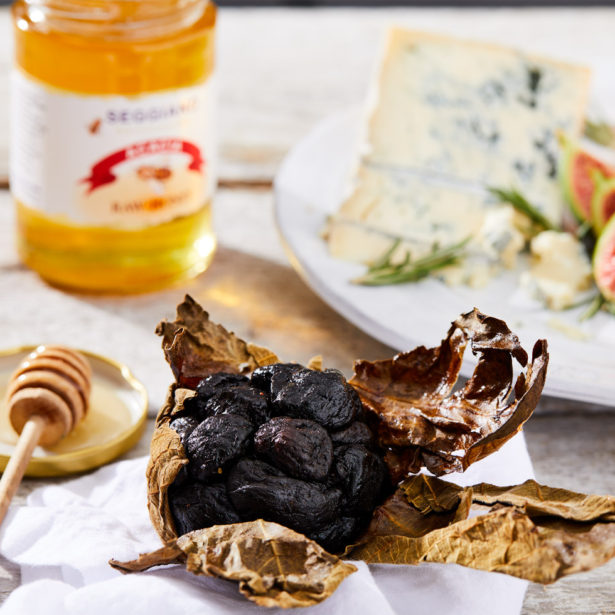 A showstopper on a cheese board. Peel back layers of dried fig leaves to discover the sticky slow-baked figs inside. The liquorice caramel flavours pair amazingly with a salty pecorino ewe's milk cheese. A fabulous stocking filler for a foodie!
Price: £5.40
Panforte – Traditional / Chocolate / Fig & Walnut
A lesser known festive speciality, panforte is popular medieval speciality of Siena. A slice or two of the fig and walnut variety balance perfectly with cheese, or toasted slithers of the traditional panforte made with almonds and candied peel are a great accompaniment with creamy desserts. For those who like to keep it simple a slice of the traditional panforte pairs beautifully with a cup of coffee.
Varieties: Traditional made from candied citrus peel, rich spices and almonds. Chocolate which has a rich covering of dark cocoa powder to cut through the spice of the panforte. Fig & Walnut which has a natural sweetness from the figs, combined with smooth creaminess from the walnuts.
Price: Traditional: £9.95 for 400g, £4.40 for 100g. Chocolate: £9.95 for 400g, £4.40 for 100g. Fig & Walnut: £6.10 for 200g slice
Chocolate Fig Salami
From a Calabrian pasticceria in Cosenza, this delicious 'salami' is a heady combination of figs, fruit, nuts and chocolate. Eye-catching on a cheese board, or better still sliced and served alongside a digestif at the end of a festive meal.
Price: £6.00 for 180g salami
Cioccolateria – Chocolate Dipped Figs / Clementines
Lovingly created on the toe of Italy in a tiny family cioccolateria, this dolcetti has now been made for over a century, using speciality fruits and nuts of the region. Indulgent and heavenly figs drenched in rum or cherry liquor feature alongside clementines, all of which are generously dipped in the highest quality dark chocolate.
Price: Chocolate Rum Figs (120g): £7.55. Chocolate Cherry Figs (140g): £7.55. Chocolate Clementines (120g): £7.55
Balsamics for Cooks Set

The beautifully viscous fig balsamic glaze sits alongside a refreshingly crisp organic white balsamic vinegar. These chef grade balsamics add depth of flavour to fine festive dishes.
Includes: 1 x Super Dense Fig Balsamic Glaze 250ml, 1 x Organic White Balsamic Vinegar 250ml
Price: £21.55
Olive Wood Cheese Grater
Great for aged pecorino and parmesan, these box graters made from olive wood are beautiful enough to bring direct to the table. The smaller size can also be used for nutmeg or lemon zest.
Sizes: Small – 7 x 12.5cm. Medium – 8.5 x 16.5cm. Large – 9.5 x 19.5cm
Price: Small: £10.55. Medium: £14.65. Large: £17.85
Olive Wood Chopping / Cheese Boards
Beautiful olive wood boards make a stunning cheese platter, or can even be used for every day chopping. The shapes of these boards are wonderfully random.
Sizes: Small – approx 0.5-1kg. Medium – approx 1kg. Large – approx 1-1.5kg. Extra Large – approx 1.5-2kg
Price: Priced based on the weight of the wood at £18.70 per kilo
Lunaio Extra Virgin Olive Oil
This incredible organic olive oil from the ancient groves of Monte Amiata in Tuscany has a distinctive flavour with a creamy texture, nutty taste and a balanced pepperiness. Once you've had a taste of this oil made from the new harvest you'll struggle to look at olive oil in the same way again. Accompanied with a stainless steel and cork pourer. A set of the three sizes makes a truly wonderful gift.
Price: 250ml: £7.65. 500ml: £13.15. 1,000ml: £23.25
Seggiano's Christmas collection is available direct from Seggiano.com for home delivery in the UK & NI. Many of the products are seasonally produced in line with local tradition so availability dates can vary, what this guarantees is incredible freshness and therefore the very best in flavour and quality.
Last orders for delivery before Christmas Day to be placed on 17th December.