BRING THE FAMILY TOGETHER THIS HOLIDAYS –
with the ever-popular LOGO picture board game >> www.drumondpark.com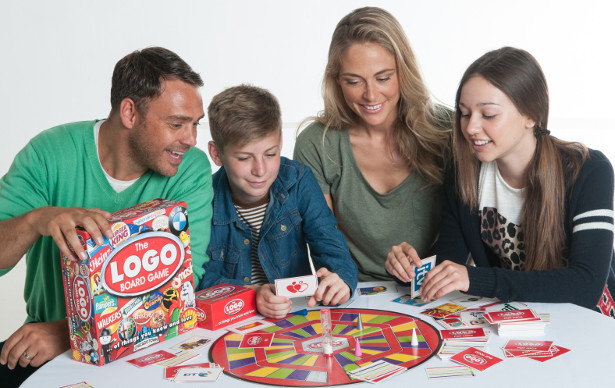 We love our brands, and the logos that symbolise them. We're even prepared to be walking adverts by wearing logos on our clothes, shoes and bags. Brands are everywhere, an intrinsic, 'every day' part of our lives. Everyone in the family, young and old, can spot a Shell petrol station or a Burger King at 500 metres, just from the sign. And while we may not consciously realise it, we all know much, much more about these essential marketing emblems than we think.
Do you know Skips from Hula Hoops, or Penguin Books from Penguin biscuits? Perfect for taking on holiday, Drumond Park's perennially popular best-selling LOGO picture board game (rrp £32.99, age 12 to adult) is a lively, fun brand recognition and knowledge concept that will light up your grey cells quicker than you can say Walkers Crisps! It's great for families who enjoy playing games together – absolutely anyone, any age, loves this great game.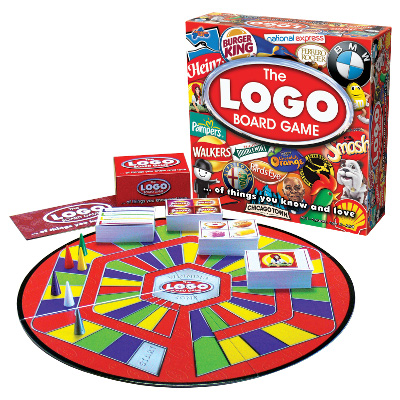 There are 400 question cards in three categories – 200 Pictorial, 100 Themed and 100 'Pot Luck'. Each Picture card features full- or part- logo images to identify, coupled with questions relating to the brand. For instance, the questions on the Themed cards relate to the headings, such as 'Birds' (eg Kiwi Shoe Polish, Penguin, Swan Vestas) and 'Relatives' (e.g. Aunt Bessie's, Daddies, Uncle Ben's). Everyone's making for the Winning Zone – and once there, the first person to answer his or her question correctly WINS!
For stockists and more information please visit www.drumondpark.com
And for grown-up giggles and to share adult games experiences, go over to their 'Not so Quiet Night In' blog at www.drumondpark.com/blog/