The Ultimate BREXIT Gift!
For people who just can't get enough of Brexit this year, Engravers Guild of London has created the ultimate Brexit Gift.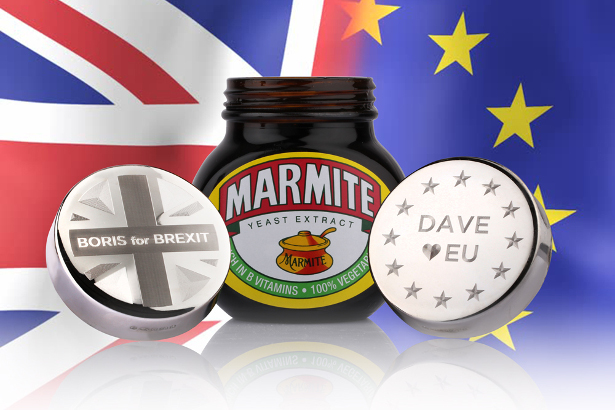 A pair of Brexit-themed silver Marmite lids combine the country's most divisive condiment with the nation's most contentious issue.
With one featuring the Union Jack and the other the EU flag, the recipient's name is engraved into the design that best reflects their political tastes.
The lids are made from 925 sterling silver, manufactured in Birmingham and hallmarked at the Assay Office.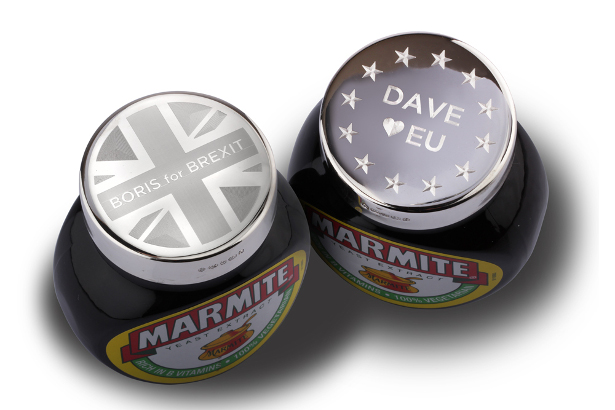 Elliot Bishton, the founder of Engravers Guild, said:
"As Parliament makes a meal over Brexit, we wanted to serve Brexit for breakfast with a totally unique gift.
"Politicians have described Brexit as a 'Marmite' issue and we thought that we should bring the two together as the ultimate expression of how the nation feels right now."
A silver Marmite lid costs £79 and comes complete with a jar of 250g Marmite, available from Engravers Guild at:
www.engraversguild.co.uk/silver-marmite-lid-engraved/brexit-marmite/