Nisshoku. A brand that achieves both precision and beauty.  www.nisshoku-japan.com A Gift for all occasions.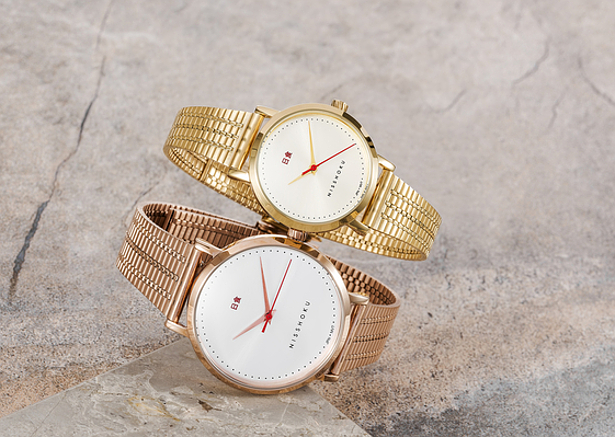 Nisshoku: A Timeless Brand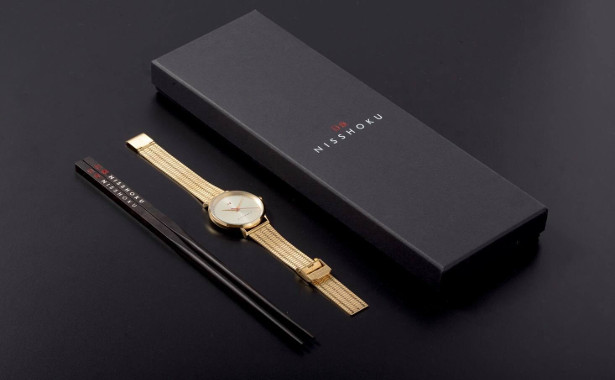 Keeping time is a matter of accuracy. Wearing time is a matter of style. The team at Nisshoku have created a brand that achieves both precision and beauty.
Nisshoku is a luxury watch brand on the rise. Founded in 2017 on the principals of creativity, exploration and style, the team have created quality, elegant products for everyone. You can see it in their watches; they have a global influence, take in the timeless aspects of fashion, and are inspired by the beauty of nature.
With a wide-range of straps and colours, these are quality watches for any occasion. Assembled with the utmost care and attention and the finest materials, they are also waterproof to a depth of 50m. So confident with the final product are Nisshoku, that they offer all their watches with a 24 month warranty.
You'll be captivated by a Nissohoku watch. It's about having a luxury state of mind, rather than owning luxury items. It's why with each watch sale, they also give out branded chop sticks and face masks – so you can really live and breathe the brand.
Their appreciation of the world is not only shown through their watches, but also their actions. Nisshoku are an incredibly environmentally-conscious company. They are passionate about the world and strive to raise awareness for social issues such as air pollution and global warming.
Their style also appreciates the old world of Japan, the old streets and canals; the land of Empires and the industrial era and marrying it all to the architecture and people of the modern age.
With fashion-forward watches, suitable and affordable to all, and an environmentally conscious ethos, Nisshoku are creating a dynasty of their own – one that will set them up as the premier watch-makers of this age.
'We are a watch-maker like no other. Inspired by the world and all the beauty within it, we hope to create a legacy that is both appreciative of our history, inherently aware of our present, and built for the future.'