The Gothengau Colony by W.F. Logan
When saving a life in 1946 Alabama, Amish giant Konrad took one in return and must run before the electric chair claims him. In New York, Nazi propaganda fools him into jumping on a ship to Berlin, the capital of the Third Reich.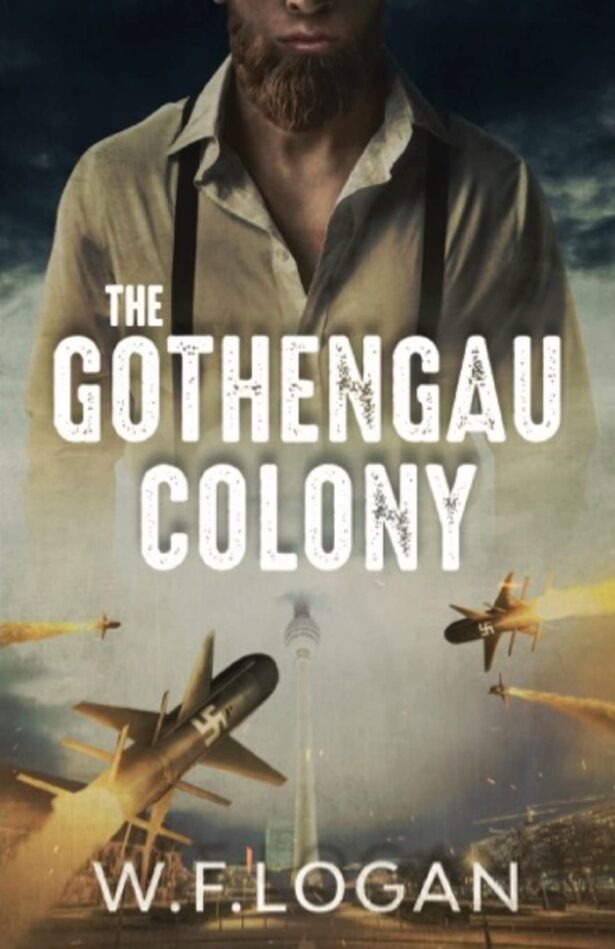 In 1965, at Gothengau, an SS-run colony in Ukraine, a terrorist rocket attack on Berlin compels soldier-farmer Konrad to focus on his duty: commanding an SS convict battalion. He must flex his muscle for the armed forces or the Holocaust's perpetrators–his superiors, colleagues, and neighbors in Ukraine. Survival means playing both sides, but will the fellow German Americans he arrived with 20 years earlier join him in his fight and, in the process, trigger the dawn of a Fourth Reich?
Thoroughly researched and based on little-known historical plans and the return to the Fatherland of ethnic Germans, this story asks what would have happened had the Nazis been let loose on the Soviet Union and won. America and Edward VIII's British Empire stood back and watched the Nazis conquer Europe and build a new, successful grand army to put an end to communism. When they did, all those deemed subhuman were gathered up and murdered in the death camps of Eastern Europe. New colonies of Germans in the Baltic and Ukraine replaced them.
1965. 15 years after Hitler's death, Heinrich Himmler's Reich shares global dominance with Edward VIII's British Empire in an uneasy peace, and America has remained neutral. Set against a backdrop of paganistic Norse god worship and the horrors of the Holocaust kept hidden for decades, the Third Reich could be set for its most unlikely leader yet: a gentle American-born Amish giant.
See more & buy @ :- https://www.amazon.co.uk/Gothengau-Colony-William-F-Logan