SMALL MISTAKES, BIG CONSEQUENCES
FOR INTERVIEWS
HIGHLIGHTS THE MOST OFTEN MISTAKES MADE BY INTERVIEWEES
TEACHES THE 20 INTERVIEW SKILLS YOU NEED TO KNOW
Lehigh Valley, PA (May 20, 2020) Small Mistakes, Big Consequences for Interviews (Momosa Publishing LLC, ISBN 978-1-950459-00-1, September 1, 2020, $10.00) is the second book in the Small Mistakes, Big Consequences series.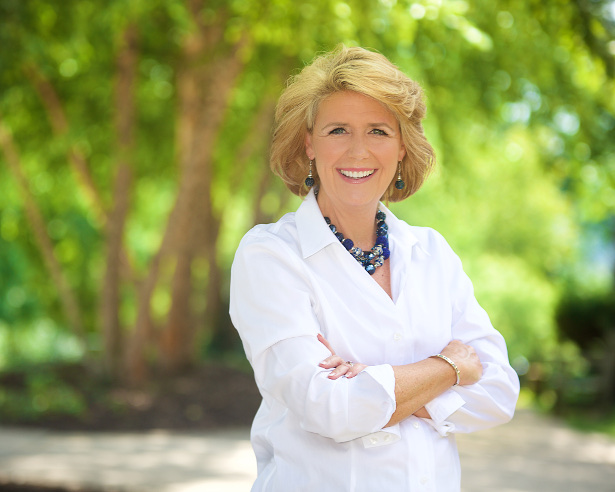 Written by Anne Corley Baum, a well-known Lehigh Valley executive & vice president for Capital BlueCross, the book is a lighthearted look at the top 20 interviewing mistakes that people make without realizing the potential consequences. She also includes advice for the interviewer to assist them in selecting the best candidate for the position.
According to a 2013 survey from Harris Interactive and Everest College, as many as 92 percent of adults in the United States stress over one or more aspects of a job interview. Baum's book simplifies the interview process and helps candidates hone their skills needed to get the job and walk in the door with more confidence.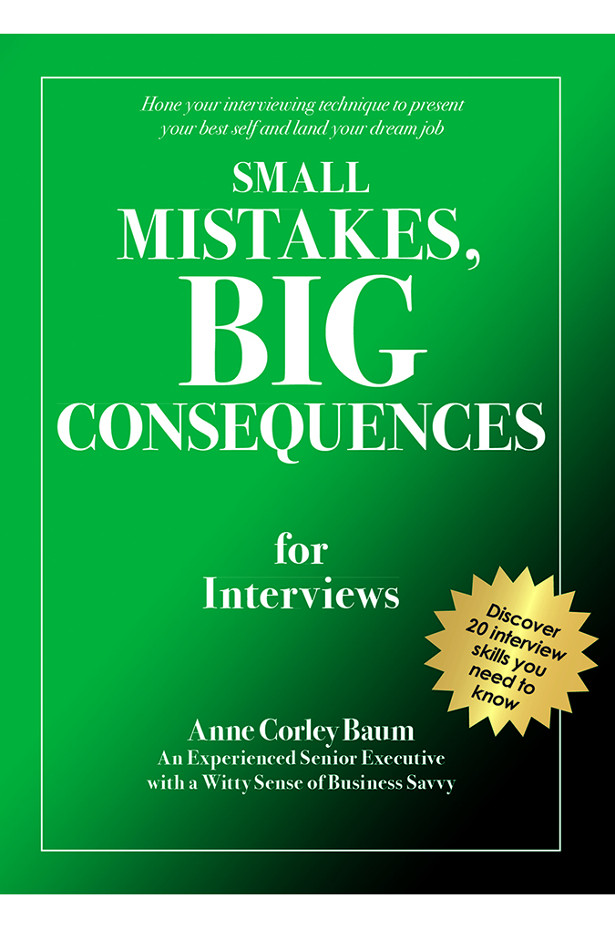 Baum says she "wrote the book to inform readers how to avoid distracting behavior during an interview that will prevent them for obtaining the job." She added, "her goal was to create short, insightful powerful points to highlight what not to during an interview and to show the interviewee how to present their best self.
She has spent years serving in leadership roles and teaching leadership to high potential employees on their way to the C Suite. She is a certified protocol and etiquette consultant and has run programs on perfecting your professional image, leadership and executive coaching, how to succeed in the international arena, and dining at the corporate table. She has also led programs for young adults including interviewing and job skills as well as etiquette and dining programs for children and teens.
In Small Mistakes, Big Consequences for Interviews
Readers will discover how to:
· Be perceived as sincere and trustworthy.
· Make a great first impression.
· Avoid common interview mistakes.
· Encourage others to meet the "real you."
· Present your best, most professional self.
Baum states "first impressions take only a moment to form. In that short time, mistakes made can result in lost opportunities. Since perception is reality, it is important to make sure that from the first communication to the last moment of your interview your image is perceived as positive and professional."
About the Author:
Anne Corley Baum is the Lehigh Valley executive & vice president, distribution channels and labor relations for Capital BlueCross. Prior to joining Capital BlueCross, she taught leadership to high potentials on their way to the C suite through the executive coaching programs and seminars of her company Vision Accomplished. She has received numerous awards for her leadership, including the Athena International Award and
Pennsylvania Best 50 Women in Business. Anne was certified by the Protocol School of Washington as a protocol and etiquette consultant, and holds a BS in Biology from the University of Illinois and a master's degree in Health Systems Management from Rush University, Chicago IL. Anne resides in Bethlehem, PA with her husband and two children.