Stuart Roberts is a nutritionist and personal trainer who has just launched his new book "Get Strong,Get Fit, Get Happy"
Stuart Roberts – Get Strong, Get Fit, Get Happy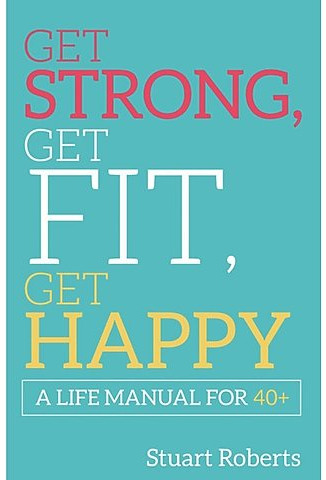 Growing up watching loved ones at the mercy of debilitating illnesses,
Stuart became passionate about transforming people's health, helping them
attain boundless energy and maintain their fitness whatever their age. His
first book, Get Strong, Get Fit, Get Healthy, targets people aged forty-plus
who want to take responsibility for their health and fitness for life!
Being a Fire Fighter for thirty years Stuart was lucky to have a job that
required him to keep physically fit. Early on his career he qualified as a
Fire Service Physical Training Instructor and did this for 25 years, until
he retired early!
Stuart studied at the highly respected Institute for Optimum Nutrition in
London for three years, before qualifying as a naturopathic nutritionist in
2003 – after a further three years of study – at Plaskett College. His
methods are based on the importance of making changes that are easy to
implement, sustainable over the longer term and that fit into busy lives
without denying people the pleasure of their favourite foods.
In 2004, Stuart built on his experience supporting Fire Fighters with their
fitness and qualified as a Coach and Instructor in a completely new and
revolutionary exercise program developed for athletes which could be adapted and used by anyone. He learned from mentors who changed what he thought was possible with respect to health and fitness at middle age and beyond.
Get Strong, Get Fit, Get Happy: A life manual for 40+ by Stuart Roberts, Hashtag Press, 23/01/2020, £14.99, available online and in all good bookshops including Amazon and Waterstones