As both mental health and head injuries in sport are under scrutiny, former Harlequin and Northampton Saint Peter Johnson explores the demands of professional sport…
On their final day at Oakwood Primary two talented pupils, Sam Martin, the best in school at sport, and Charlie Woods, its brightest academic prospect, go head to head in the Year 6 fifty metre dash. It is a day neither of them will forget.
See more & buy @ :- https://www.troubador.co.uk/bookshop/contemporary/its-cold-at-the-end-of-the-bed/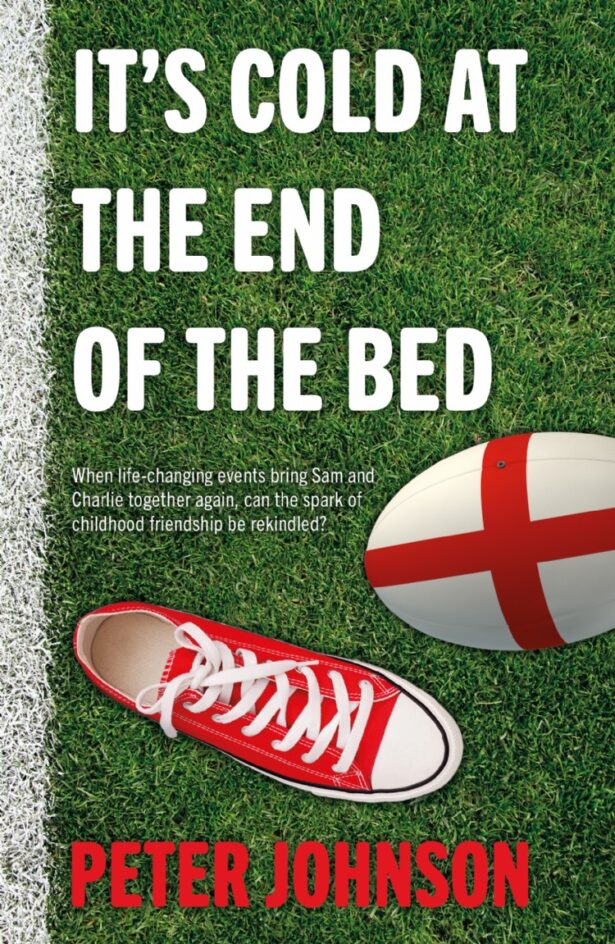 Afterwards they go their separate ways to different schools. Charlie achieves her goal of gaining a place to read engineering at Imperial College London and Sam fulfils his dream of winning a professional
rugby contract but struggles with the physical and mental pressures inherent in playing sport for a living.
When life changing events bring the two together again, can the spark of friendship that Sam and Charlie felt when they were young be rekindled? A story of loss, love, frustrated ambitions and shattered hopes unfolds as they strive to overcome their emotional and physical
challenges.
Peter Johnson was educated at Bec Grammar School in London and Oxford University. After serving five years in the Parachute Brigade, he had a successful career in teaching before retiring as Head of Millfield
School. Peter played rugby for Oxford University, Harlequins and Northampton where he was Club Captain. He was an RFU Senior Coach, a member of the Rugby Football Union Council and President of the England Rugby Football Schools Union from 2009-2012.
Peter says, "_I loved my sport, but would I have wanted it to be my job? A question I asked myself at Millfield where I observed at first hand the dedication of outstanding students whose dream was to play
professional sport. Sam's cautionary story reminds us that full time sport, in his case rugby, is a tough way to make a living even for the supremely talented.
"I am a trustee of the Millfield Foundation which is involved in acampaign to raise funds for life-changing scholarships (academic,music, art and sport) to enable young people to come to the school who need financial support. A proportion from the sales of the book will go to the Johnson Scholarship Fund."