Blog… Gifts to Send for Those Staying At Home! By Krys Charalambous, Owner, Modella Cothing modella.com.au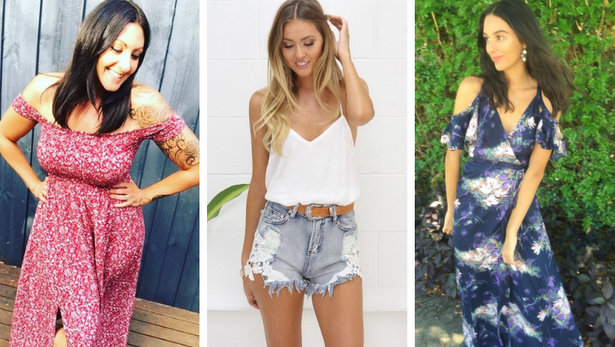 I am a small business owner of an Australian-based online women's fashion boutique: Modella Clothing (modella.com.au) and we have some great clothing and accessory gift ideas that would be perfect for women and teenage girls in isolation. There is a great range of hand-picked items including fun, boho-styled maxi dresses for mums and super cute shorts, pretty tops and dresses for women and girls. All of our orders are beautifully hand wrapped and because we love a surprise, we throw in a bonus gift with every purchase. For our Australian customers, we offer free delivery for orders over $50.
Here are our picks for great gift ideas:
For mums: Gorgeous black and white chevron clutch bag with detachable shoulder strap for $45.
For your fav girlfriend: What about some earrings? Pick from simple gold basics ($25) that add a stylish touch to any outfit or these bolder resin hoops ($25) are a wonderful statement piece.
For teenage girls: Our Tanee label is perfect if you are buying for teenage girls. The label is designed in Australia and everyone loves the fun prints, gorgeous denims and super cool designs. I have had wonderful feedback directly from customers when selling this label at fashion markets and through online feedback.
Krys Charalambous
Owner, Modella Clothing
modella.com.au